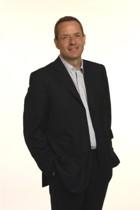 Andrew Witty, chief executive of GlaxoSmithKline, the world's second-largest drug company, was in India this week as part of the dedication of an albandazole manufacturing facility at Nashik to the World Health Organization's global programme to eliminate Lymphatic Filariasis. He joined Glaxo in 1985 and held a variety of roles from sales representative to president (pharmaceuticals) for Europe, before he was elevated as GSK's top executive in May 2008. In an interview with Business Standard, he elaborates on GSK's strategy for developing nations, patents and acquisitions. Excerpts :
GSK is a major contributor for eliminating LF from the world. But, at the same time, there are many other tropical diseases for which multinational companies are reluctant to find a cure. What are your efforts in this direction?
There are at least 15 neglected diseases prevalent in 50-60 countries. There is need to stimulate research for these, involving governments, non-governmental organisations and academics. The patent pool is a good option for finding a cure for these diseases as drugs can be made available to people in least developed countries. We at GSK have publicised two million chemical structures with a potential 13,000 possibilities to make drugs for malaria.
The GSK name has cropped up in the recent past in terms of acquisition targets in India. What are your strategies for the Indian market, especially given the fact that your Indian arm is sitting on a cash balance of over Rs 1,500 crore?
As far as our Indian operations are concerned, it is a great success story and we are here for many decades with an effective combination of branded generics and innovative brands. We will continue to look at such organic and inorganic growth in the Indian market. Almost all pharma companies have adopted a slightly varying model to approach branded generics. Our aim is to provide quality medicines to a maximum number of patients and this is here to stay.
The India of today is different from the India of the 1970s and 1980s, and is a major emerging economy. So will be GSK, which was here for the last 80 years. We are here to stay for the next 50 years. I will be dishonest if I say that I am not looking at the Indian market for acquisitions. But, we are not looking at pure-play generics players, like Ranbaxy or Dr Reddy's. There are good brands and brands that can boost our consumer healthcare business. We had entered into alliances with generics players like Dr Reddy's and Aspen Pharma. We bought a dermatology company recently and the facility at Nashik makes many dermatology products that can support our dermatology portfolio. If there are assets at a fair value to shareholders, we will definitely look at them.
At a time when global drug companies are closing production units, trimming their workforce and looking at low-cost manufacturing and research destinations, what will be India's role for your overall strategy?
India and China will occupy a major role in GSK's global strategy for growth. India now contributes one-eighth of our overall generic production and this is going to increase in the future. Vaccines are another area we are seriously looking at for manufacturing in India. Once India develops more chemistry skills at the university research level for innovating medicines, we will seriously look for collaborations.
Pricing of drugs is an issue. Many multinational companies were critical in the past of India's patent system. What is your opinion?
First, on pricing, we cannot miss the evolution of society, as there is a need to treat various populations. Price and affordability differs from country to country and I have to find a middle path. But, the key is to be flexible with different approaches, like offering less prices for least developed countries.
As far as the patent system is concerned, I am optimistic and, from a realistic point of view, do not expect prices of medicines to go up due to patents. Prices are determined by the market and affordability in a country. India is a great emerging economy and drug prices in India will remain relatively low priced. Changes in the patent system are a long-term travel and I feel the direction is good. It is realistic to say that one cannot expect dramatic changes in the marketplace due to a new patent system.