October 31, 2012
Wall Street reopens after two-day shutdown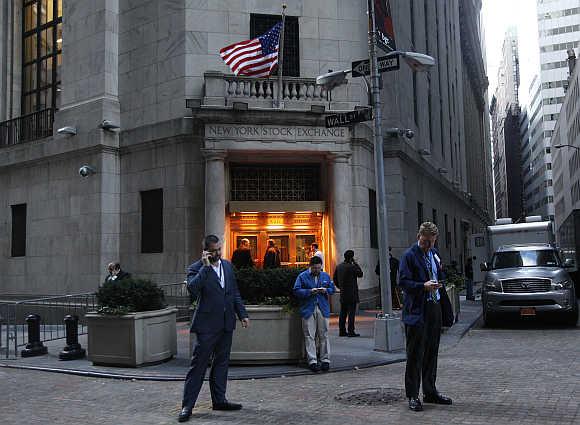 The New York Stock Exchange was back in business on Wednesday.
How smartphones stretch our working days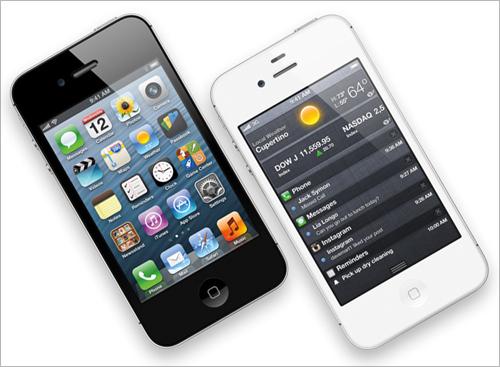 The study suggests that by giving users round the clock access to emails, the all-singing, all-dancing mobile phone adds as much as two hours to their working day.
Column: Why most of our heroes turn out to be CORRUPT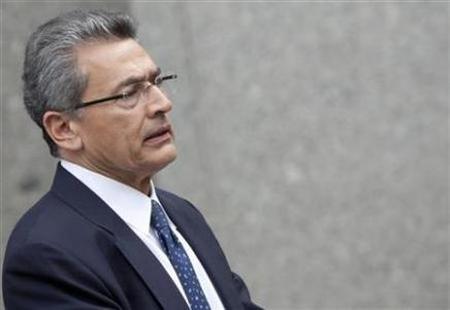 Everyone feels that they have to compromise on their values due to greed of others.
Mobile handset sales top 100 million units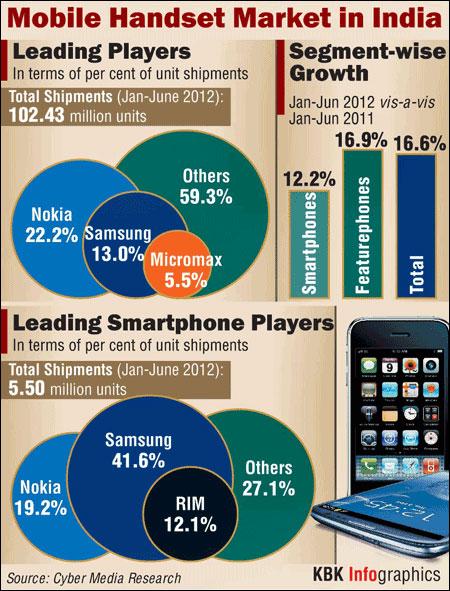 The second half of CY 2012 continues to see launch of a number of high value, aspirational smartphone models.
Govt will try to restrict fiscal deficit to 5.3%: FM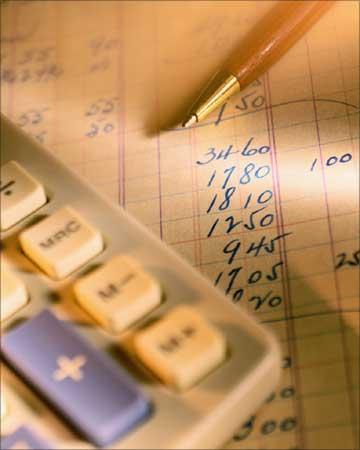 The strategy to achieve the target would be to maximise revenue collections and control expenditure, Chidambaram said, while seeking support of the political parties to deal with economic and financial problems facing the country.
IMAGES: Meet Taigun, Volkswagen's mini SUV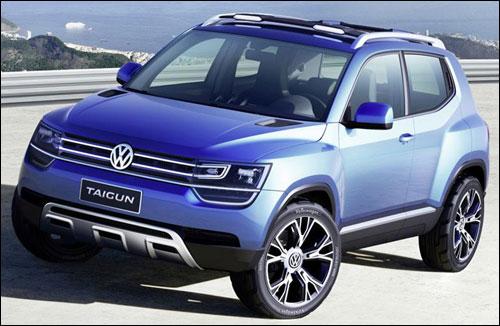 The VW Taigun made its world premiere in Brazil, and is perhaps a Volkswagen Golf, in emerging markets.
How long can RBI maintain status quo on policy rates?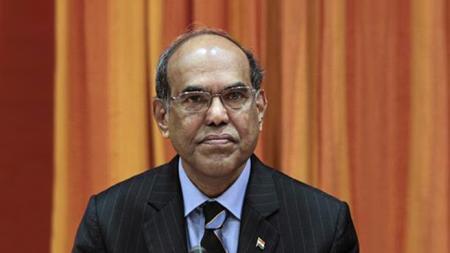 Bank lending has seen a significant fall. RBI needs to bring liquidity into the system immediately.
Then and Now: Glimpses of China's success story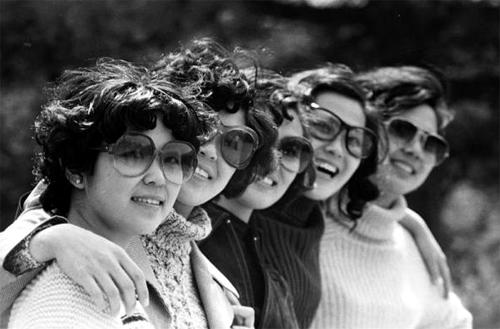 China is the world's fastest-growing major economy, with growth rates averaging 10% over the past 30 years.
SPECIAL: How Indian Railways can be turned around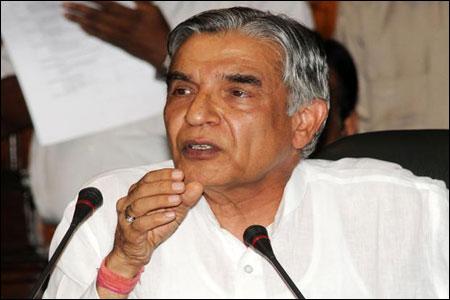 The new railway minister's biggest contribution would be to allow the technocrats in the Indian Railways to function freely.
Wadia succession plan puts Jeh in driver's seat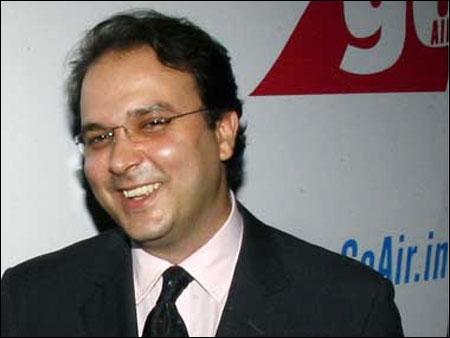 Most group firm MDs will report to Nusli Wadia's younger son.
Cherrapunji, a HOTSPOT for international companies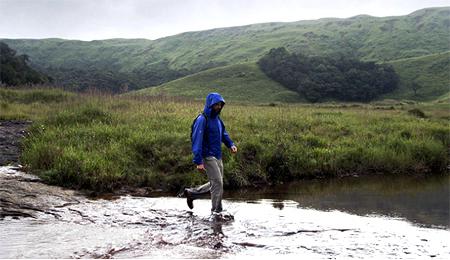 Known for being the wettest place on earth, this sleepy town near India-Bangladesh border in Meghalaya has attracted some top-notch companies of the world who test their products there.
No difference between RBI and finance ministry: Subbarao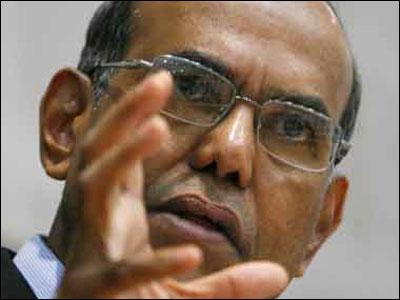 Interview with the Governor of Reserve Bank of India.
12 countries where women get the BEST deal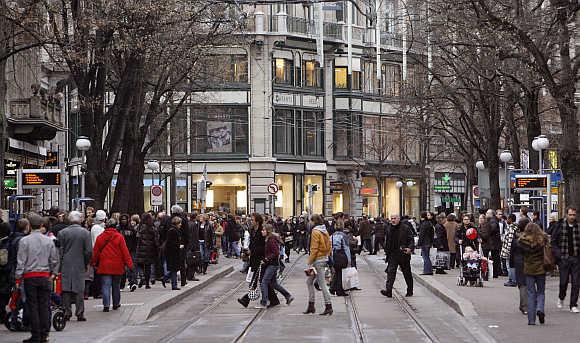 Let's have a look at 12 where women get the best deal.
Now, wear your baggage to save extra charges on flights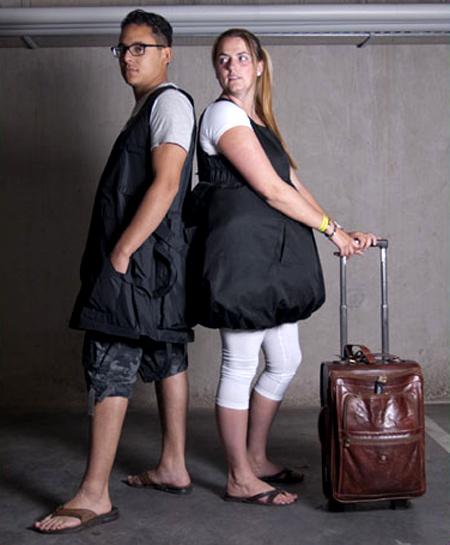 An Irishman has come up with a bizarre new "wearable luggage" that can hold a total of 15 kg of luggage and can help you beat the baggage charges levied by budget airlines.
October 30, 2012
Subbarao defends policy stance, warns of 8% inflation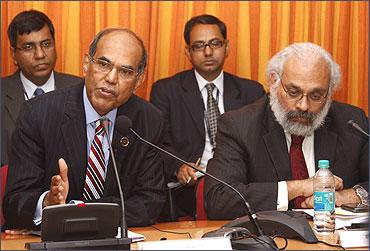 RBI Governor Duvvuri Subbarao on Tuesday defended the bank's decision to keep the key policy rate unchanged saying inflation could rise to above 8 per cent in the near-term.
Now, pesky messages bother the Telecom Minister!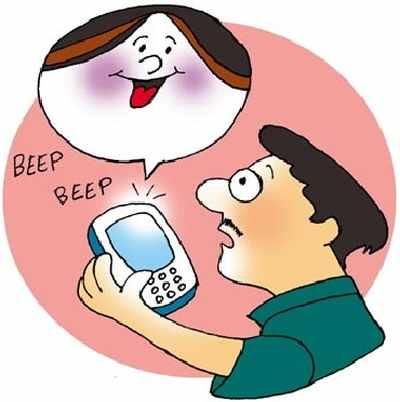 The Trai recently issued a consultation paper to seek public views to strengthen regulations to check pesky calls and SMSes.
Indian consumer confidence down in Q3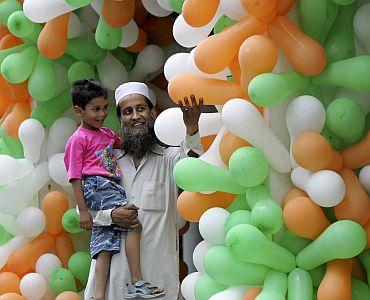 The levels of optimism reported by Indian respondents this quarter are three points lower than the third quarter in 2011, where India was leading the global sentiment at 121 points, Neilsen said in a statement.
Kingfisher revival plan: Mallya meets civil aviation secy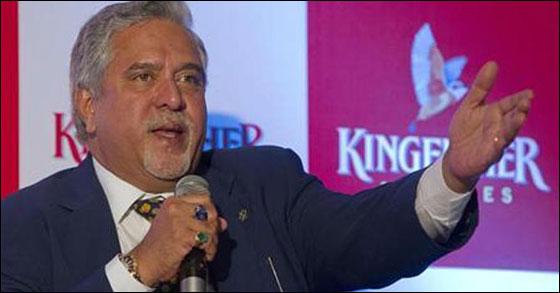 The services of Kingfisher can be restored only after the DGCA is convinced that the carrier can provide safe and sustainable operations.
Telecom auction: Flop show or success?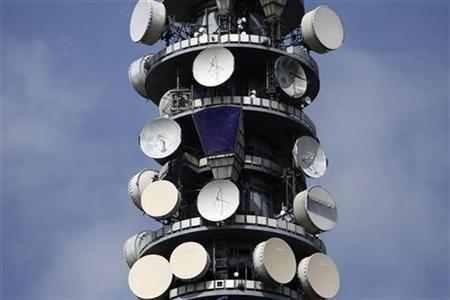 GSM operators say upcoming auctions will be a dud, while govt hopes to rake it in.
Why RBI cut GDP forecast to 5.8%
Indian economy recorded a growth of 5.5 per cent in the first quarter of 2012-13.
A look at FACILITIES Rajat Gupta will enjoy in prison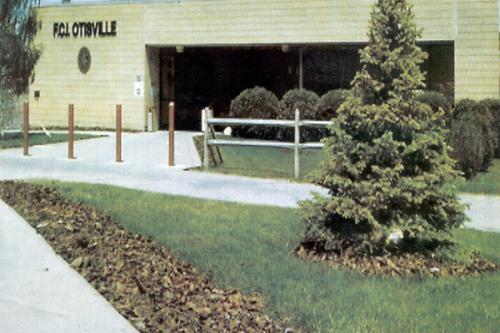 His prison, at Otisville, figures in Forbes 2009 list of the 10 cushiest prisons in the US.
4G can bring the next telecom REVOLUTION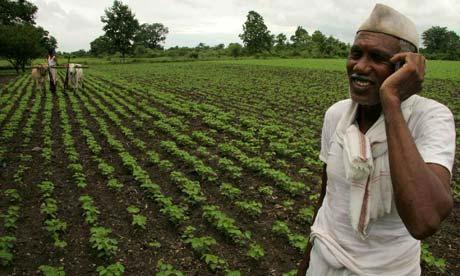 Despite the infamous scams and taints that the industry has faced, each Indian can claim to be a proud beneficiary of the country's telecom revolution.
Vijay Mallya denies deal with Diageo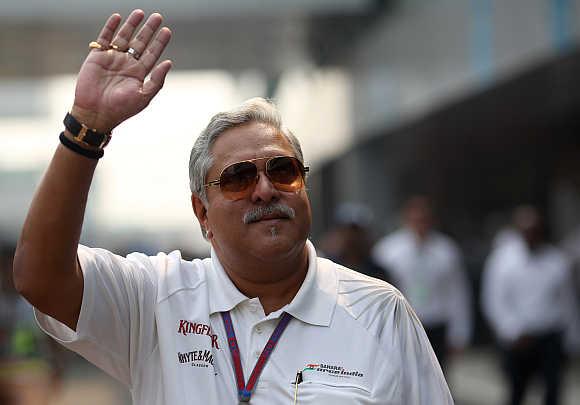 There is no way out for Mallya's debt problems unless he sells some of his stake, says an analyst.
Companies CAUTIOUS on hiring; await better scenario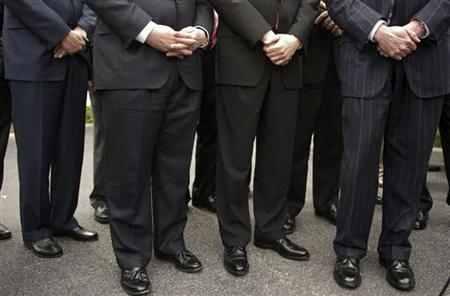 IT, ITeS, production, manufacturing, engineering, construction, real estate, automobiles, logistics and retail, among others, are expected to see better hiring trends.
Orient-Express likely to spurn $1.8bn Tata offer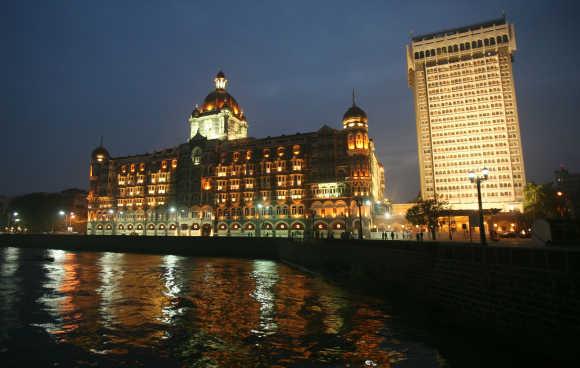 Firm's board expected to meet by Thursday to take a call on the offer.
RBI cuts CRR to inject Rs 17,500 cr, rates unchanged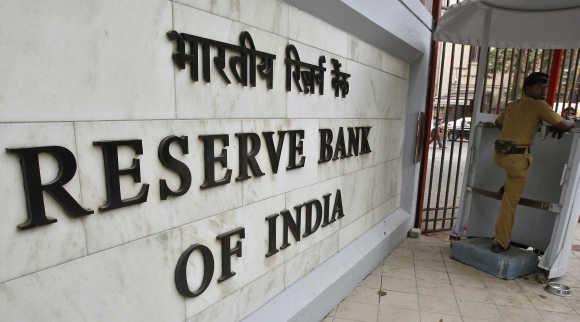 The Reserve Bank has kept the key policy rates unchanged, while the Cash reserve Ratio (CRR) has been cut by 25 bps to 4.25%.
How DTC may bring relief on I-T rates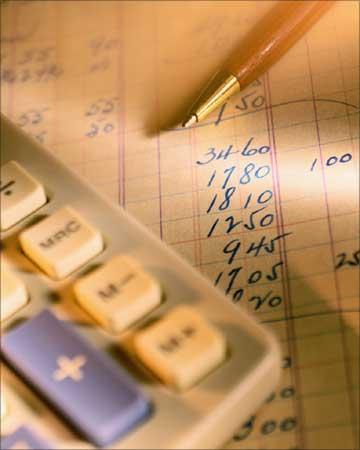 At a press conference on Monday, Finance Minister P Chidambaram said when the final version of the Bill was tabled in Parliament, the government would abide by the recommendations of the parliamentary standing committee on DTC.
FM sets fiscal road map; RBI sings growth tune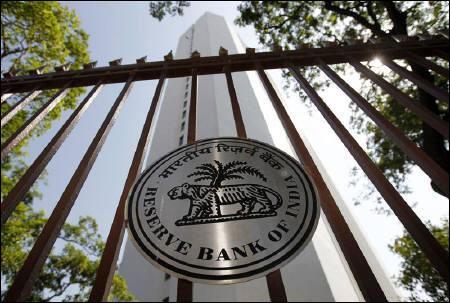 Market hopeful of cash reserve ratio, interest rate cut today.
Is India becoming irrelevant to US?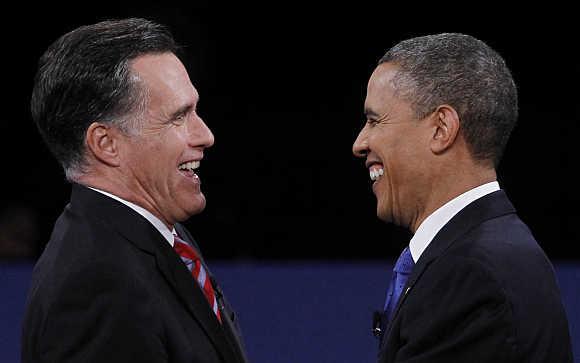 India's trade practices, also singled out, once, as "unfair", are no longer even mentioned.
Reaction to Gupta shows maturity that India lacks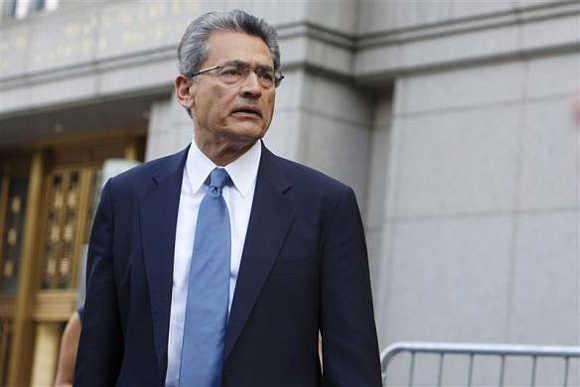 Nuanced US reaction to Rajat Gupta's fall shows greater maturity than the extremes we go to in India.
Audi S6 set to hit Indian roads soon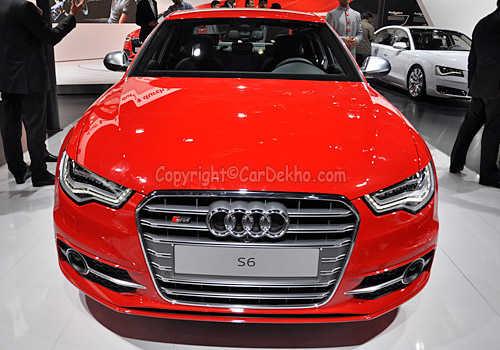 Audi S6 is the sporty and more power-packed version of the fascinating luxury sedan, Audi A6.
Don't get CONNED: Insurance is not investment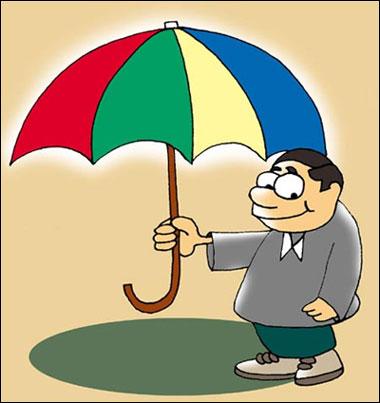 Agents are still misleading consumers by suggesting insurance products are good investments.
October 29, 2012
RBI cuts growth forecast to 5.7%, rate cut likely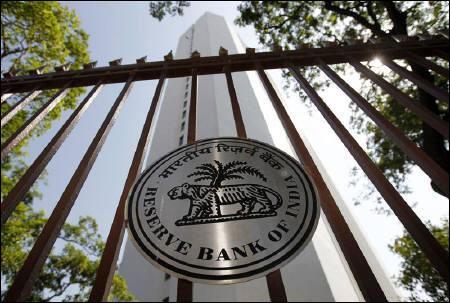 In its macroeconomic review report, the RBI has cut FY13 GDP growth forecast to 5.7% vs 6.5%.
New Railway Minister hints at fare hike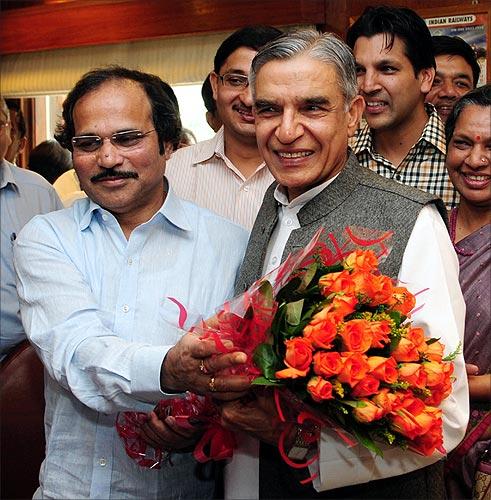 New Railway Minister Pawan Kumar Bansal on Monday gave ample hint of a possible passenger fare hike to improve services in the railways.
Want financial freedom? Decide the goals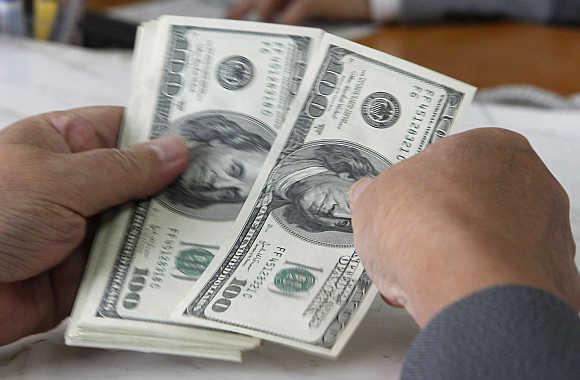 In spite of having sufficient money, the absence of direction leads to losses.
Microsoft targets Google, Apple with Windows 8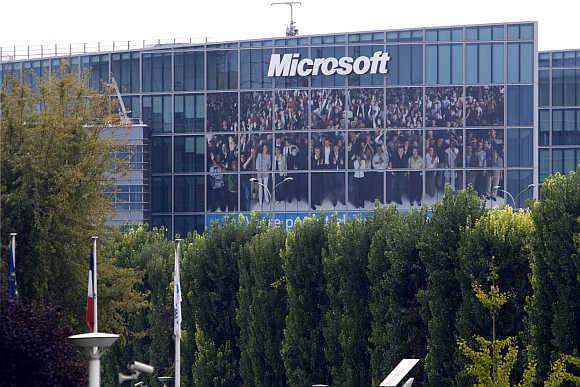 Windows 8 is Microsoft's most powerful attempt to expand the once-ubiquitous operating system's reach.
New rules for Indian generic drug makers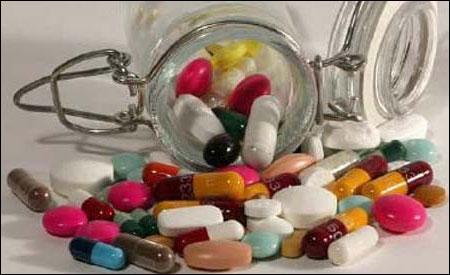 Regulator says fee would enable it to quicken approval process.
Which is the best tablet in the market? Find out...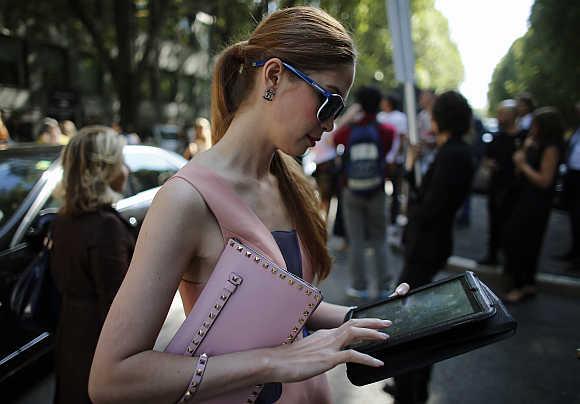 A comparison of the latest tablets in the market.
Richard Branson lauds the efforts of India's airlines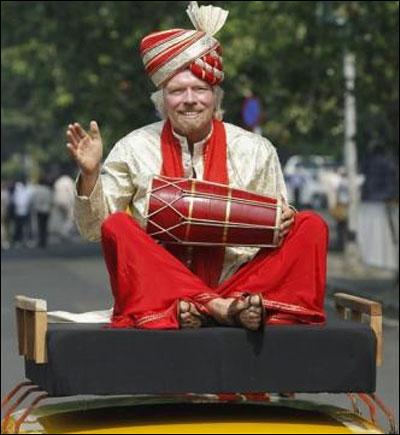 Interview with Virgin Group owner.
Rajat Gupta's remarkable rise and inexplicable fall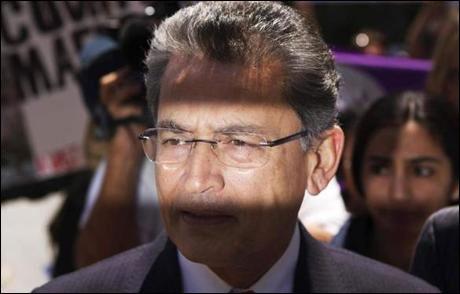 Rajat Gupta, an important man with exemplary personal qualities, falls to disaster because of a combination of a personal failing and circumstances with which he cannot deal.
What Fortune 500 cos can learn from Tatas, Godrej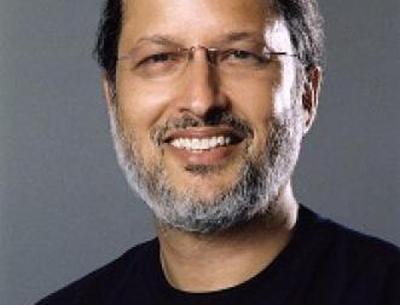 Interview with The Insead chaired professor of 'Marketing and Innovation'.
Chidambaram unveils road map for fiscal consolidation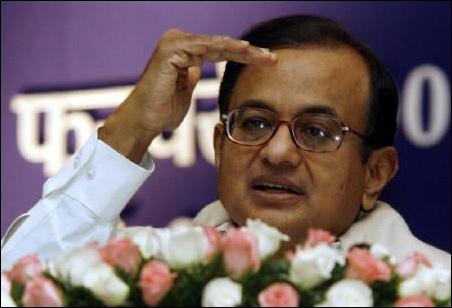 Worried over high budget deficit derailing growth, Finance Minister P Chidambaram on Monday unveiled a five-year road map for fiscal consolidation to promote investments, contain inflation and take India to high growth trajectory.
IMAGES: iPhone 5 to be launched in India on Nov 2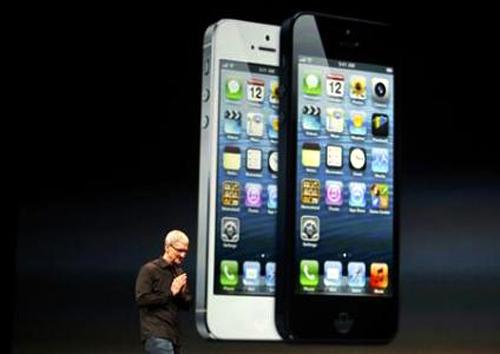 The thinnest and lightest iPhone, has been completely redesigned to feature a new 4-inch Retina display; an Apple-designed A6 chip for blazing fast performance; and ultrafast wireless technology with a better battery life.
SPECIAL: What the Rajat Gupta trial teaches us
When important people are involved in insider trading, only quick and firm action against them sends a powerful message.
One withdrawal from PF can cost you Rs 21 lakh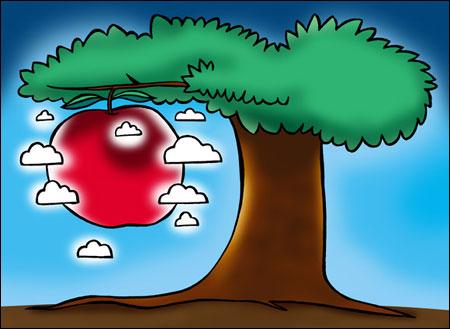 Withdrawing the amount each time you move job(s), or otherwise, can make a huge dent in your retirement corpus.
If more women were employed, India's GDP would rise 27%!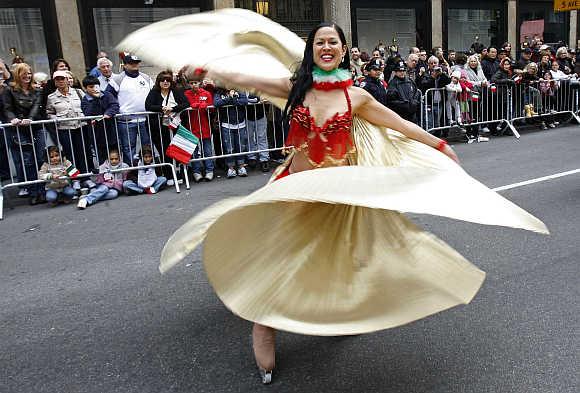 Nearly one billion women around the world could enter the global economy during the coming decade.
October 28, 2012
Odisha to scrap IT park pact with K Raheja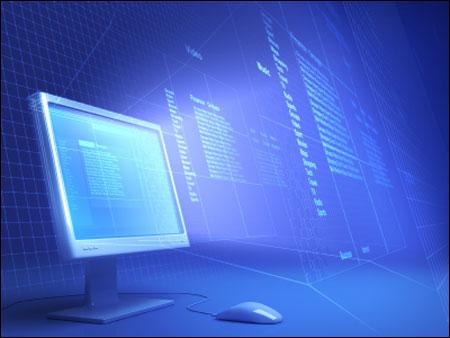 The Odisha government had entered into a memorandum of understanding with the K Raheja Corporation in 2008 for setting up an IT park in the Mancheswar industrial estate area
Raghuram Rajan moves up the ladder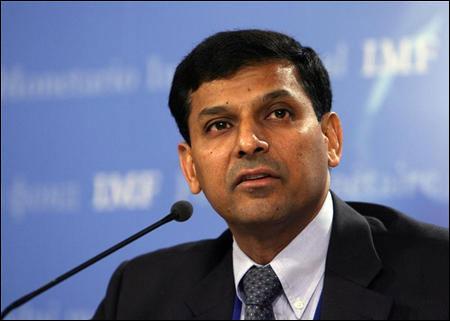 Rajan has shifted from the conventional ground floor room occupied by CEAs to a room on the first floor, adjacent to Chidambaram's office.
Desh Deshpande to shut Silicon Valley venture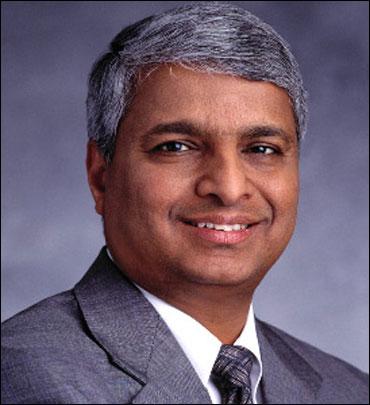 The Nasdaq-listed company, which develops and markets bandwidth management solutions for fixed line and mobile network operators worldwide, shot into fame during the earlier technology bubble with market capitalisation at one point of time touching as high as $18 billion.
October 27, 2012
Telenor rings in new Indian partner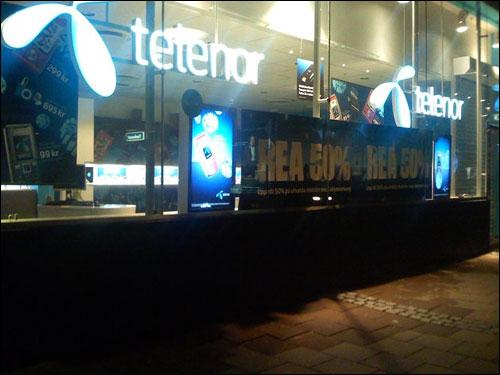 Sun Pharma promoter Shanghvi's brother-in-law Sudhir Valia to pick 26%
Stay invested in Fidelity scheme: Advisors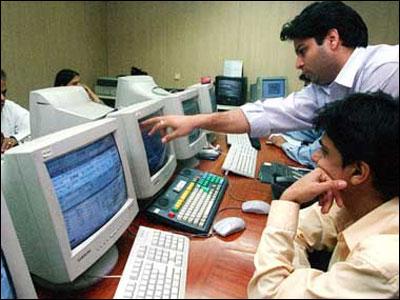 Fund house that is bought out has to give investors a month to redeem investments without exit load if they don't wish to continue with the new fund mgmt company.
More trouble for Airport Metro Express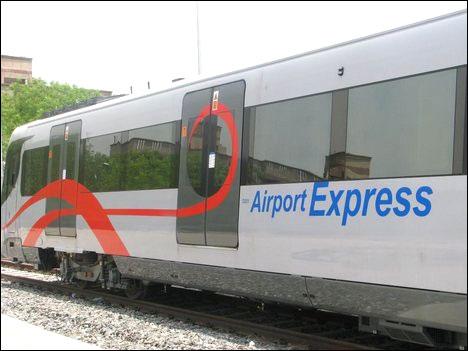 DMRC, Reliance Infra go for arbitration.
Don't invest in Sahara Q-shop, says Sebi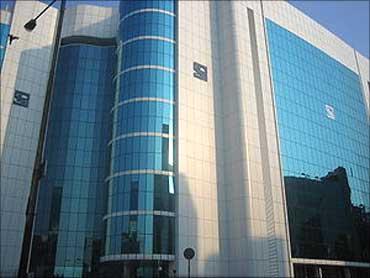 Marketed as a retail venture, Q Shop has been endorsed by top cricketers like Dhoni and Tendulkar to promote Q-shop as a fight against adulteration.
iPad Mini: Apple takes a small bite of the market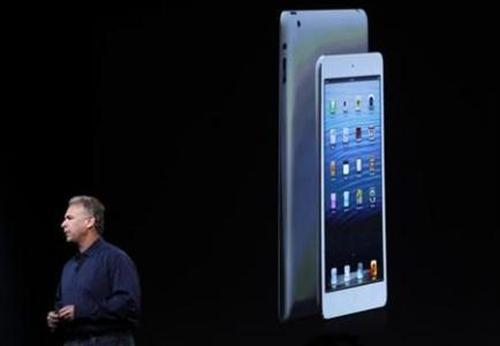 The device hits store in the US starting November 2, but Apple has not disclosed its price for Indian markets or the launch dates.
October 26, 2012
Virgin Atlantic to RESTART Mumbai-London flight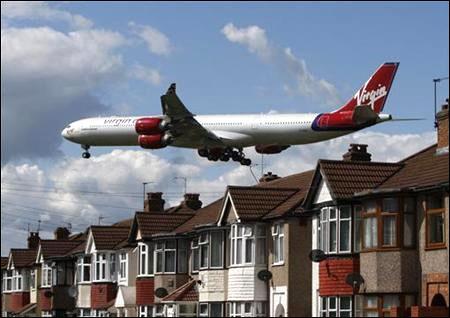 It would also fly to Hyderabad, Bangalore and Goa as and when it gets the approvals.
Phaneesh Murthy: Obama cannot stop IT outsourcing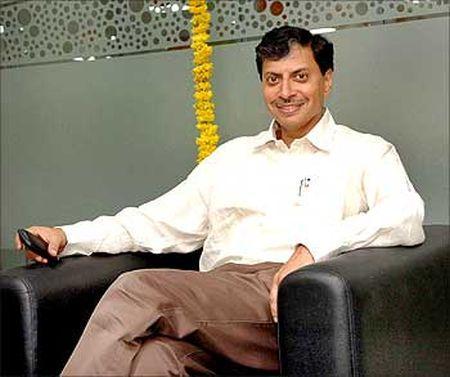 Indian IT companies have played a big role in making US companies more competitive and have created more jobs than taking them away.
Rajaratnam seeks reversal of conviction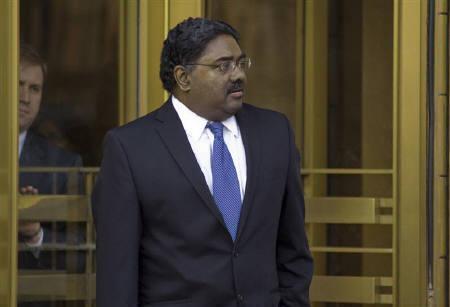 Rajaratnam's appeal against his conviction comes a day after a federal judge sentenced his friend and business associate Indian-American Rajat Gupta to two years imprisonment for leaking boardroom secrets to him.
Citi chairman planned Pandit's OUSTER for months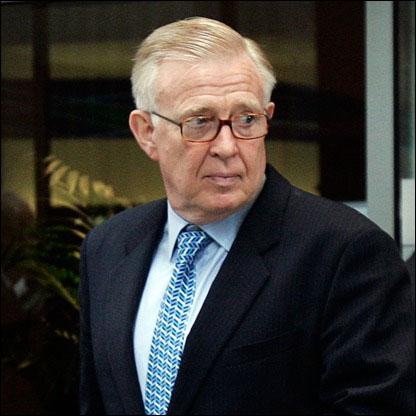 O'Neill told Pandit in an "abrupt encounter" at the end of the day on October 15 that "the board has lost confidence in you".
India is biased against new telecom players: Anil Ambani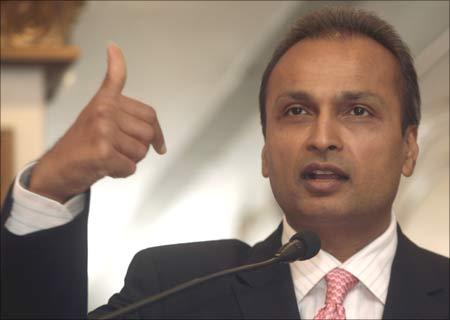 In his letter dated October 11, written before the last EGoM meeting, Ambani has said the government would incur a loss of at least Rs 35,000 crore if the EGoM had decided to charge for excess spectrum beyond 6.2 MHz only prospectively from 2012, and not from 2008.
Kingfisher readies revival plan; mgmt, DGCA in talks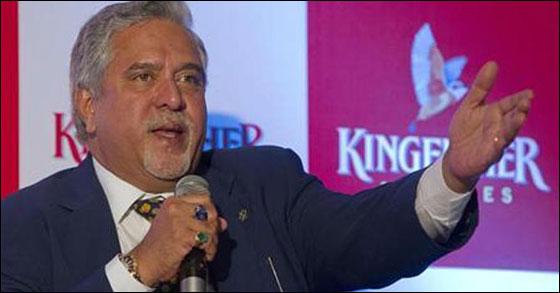 The license of Kingfisher was issued on August 26, 2003, and is valid till December 31 of this year.
Lessons that the Rajat Gupta case holds for India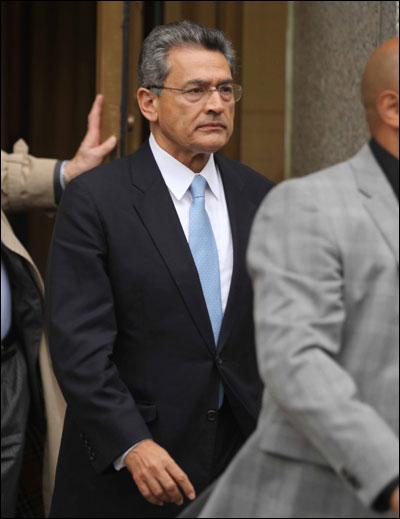 The two bigger takeaways from this case for Indian regulators and enforcement agencies are the speed and efficiency with which it was concluded.
Why Sanjeev Goenka is foraying into IT biz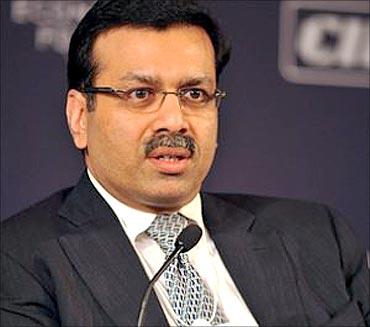 Limited opportunities in his 100-year power business might have prompted Sanjiv Goenka to enter a new business area, but there could be other growth plans up his sleeve.
SPECIAL: How platinum is taking on gold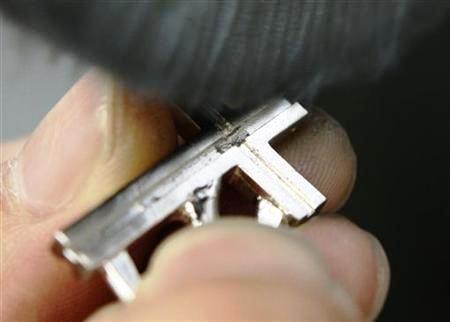 Dussehra began with platinum jewellery sales scoring over gold ones, amid expectation of a higher potential of price spurt in the white rare metal.
All about index funds and COSTLY errors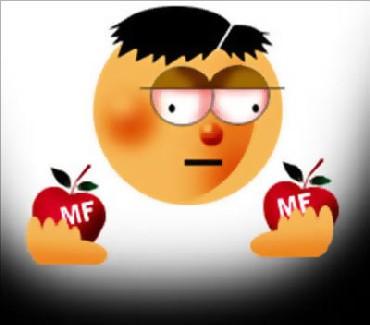 Even funds don't promote these as low-cost options.
'Only 1 in 4 Indians holds full-time job'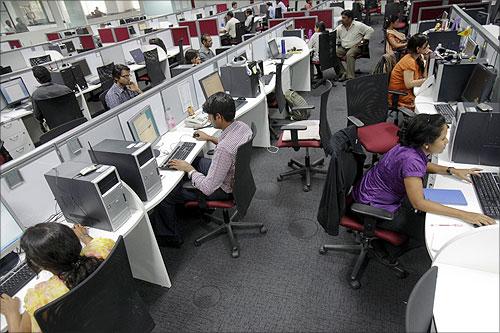 Workers aged between 15 and 30 years are five times more likely to remain unemployed and twice as likely to be under-employed.
Rates: Why the Reserve Bank is in dilemma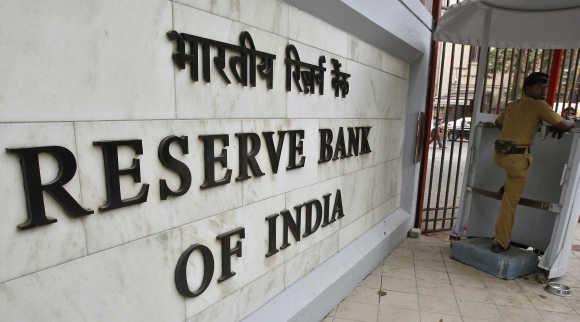 The Reserve Bank of India's dilemma over rates is its alone.
BSE, NSE among top 10 exchanges in Asia-Pacific region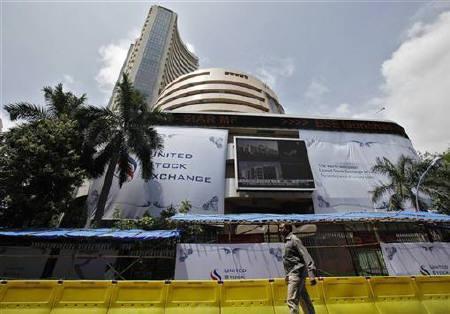 Tokyo SE Group topped the list followed by Hong Kong Exchanges, Shanghai SE and Australian SE in the top-four. The Indian bourses are fifth and sixth.
10 best countries to start a business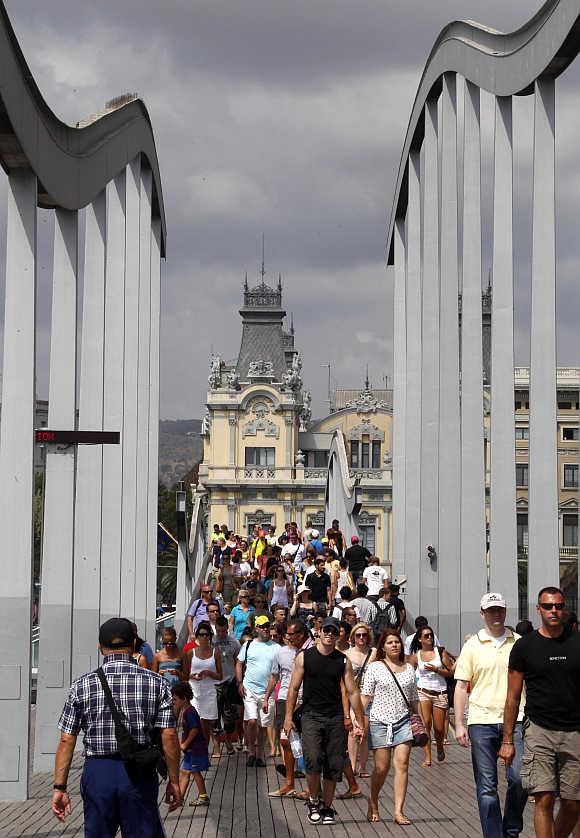 Let's take a look some countries that are best when it comes to growing business.
REVIEW: What's new in the latest Chevrolet Spark?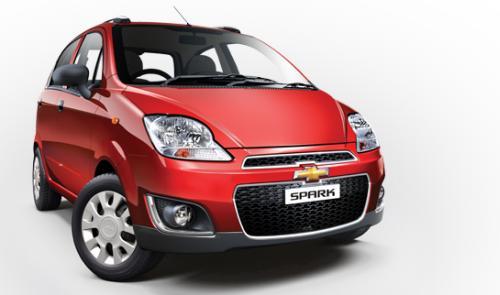 The car has a more powerful engine compared to its competitors and give a mileage of 18kmpl.
October 25, 2012
ONCE AGAIN! Petrol, diesel to cost more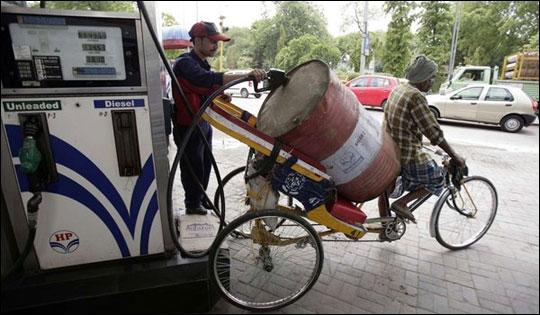 Petrol price is to go up by 30 paisa per litre, diesel by 18 paisa as government decides to hike petrol pump dealers commission.
PM panel expects 6% GROWTH in current fiscal
The Indian economy grew at a faster pace of over 8 per cent in two consecutive fiscal before falling to a nine year low of 6.5 per cent in 2011-12.
Five Indian firms on 50 most INNOVATIVE companies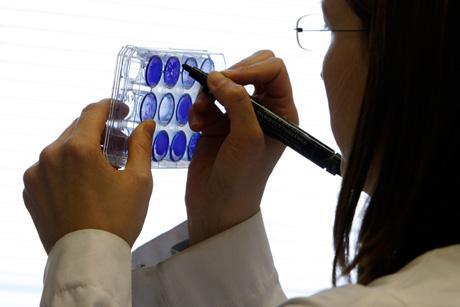 The companies include Larsen & Toubro, Hindustan Unilever, Infosys, TCS and Sun Pharma
US visa programme puts consultants on OVERDRIVE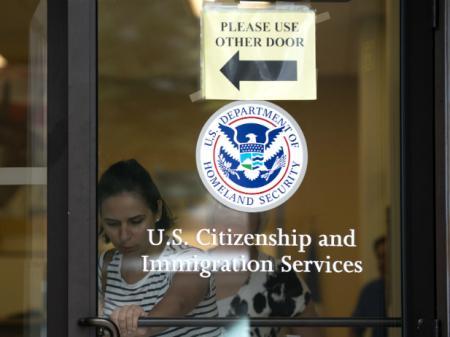 The government is looking for 10,000 immigrants each year under the EB-5 visa programme. Last year, 2,408 Chinese immigrated under the scheme compared to 37 Indians
The 11 richest Indians in Forbes list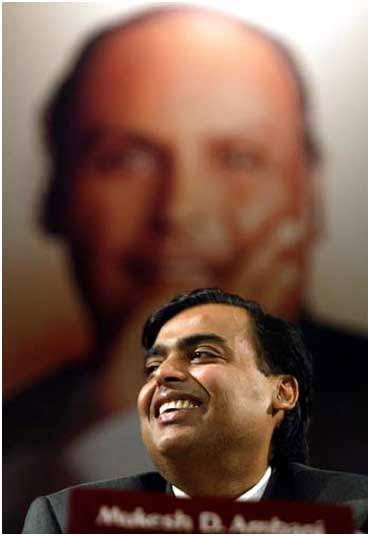 Forbes' annual ranking of 100 wealthiest Indians was released on Thursday.
Rajat Gupta's sentencing: A lesson for others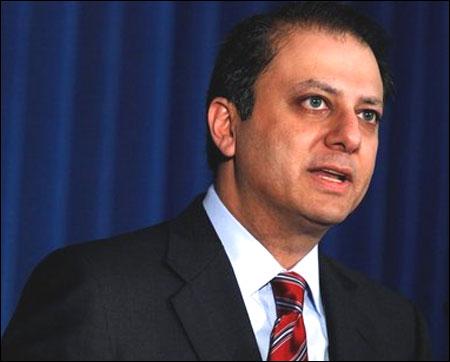 The Indian Institute of Technology and Harvard educated former McKinsey head is one of the most prominent Wall Street titans to be charged by fellow Indian and Harvard alumnus Bharara.
I lost my reputation, says apologetic Rajat Gupta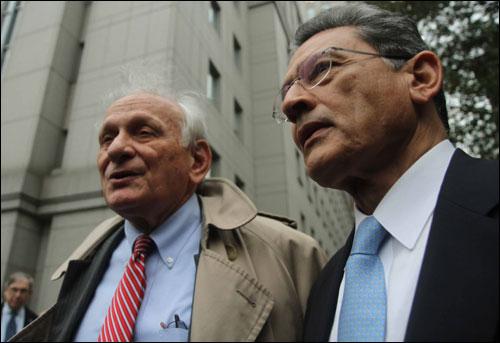 Gupta, 63, read from a prepared statement for six minutes before being sentenced.
Gupta may be assigned to NY's medium-security prison
The judge said the evidence that Gupta passed illegal information about Goldman Sachs to now-jailed hedge fund founder Raj Rajaratnam was not only overwhelming, it was disgusting in its implications.
Companies GEAR UP for brisk festive sales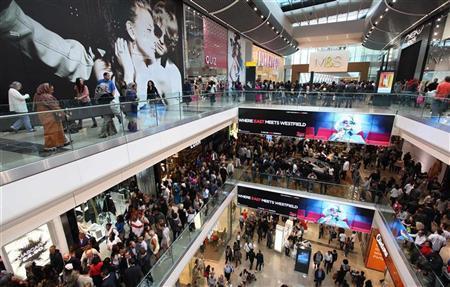 Unlike last year, when sentiment was low, government's reform push and stable rupee this year is bringing consumers back to stores.
'Rajat Gupta hasn't really lost the trust'
The Silicon Valley people, who knew former McKinsey chief Rajat Gupta, reacting to the two-year jail term imposed on him for insider trading, said what happened is a tragedy, horrible and sad, but also feels Gupta will be back.
Zero tax: What the 'happiness economist' has to say
The 78-year old British economist tells Business Standard about his research that the so-called 'zero tax' is not the most efficient at least when it comes to happiness.
Judge shows leniency while sentencing Rajat Gupta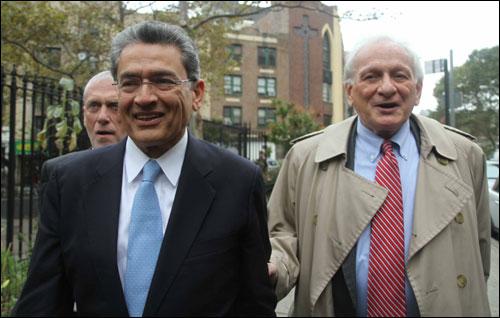 Showing lenience and also appreciation for his humanitarian work, Judge Jed S Rakoff of the Federal District Court in Manhattan handed a two-year prison term to Rajat Gupta, former head of McKinsey and Co and also a former director of Goldman Sachs and Proctor and Gamble for leaking insider information.
A corporate honcho's stunning FALL from grace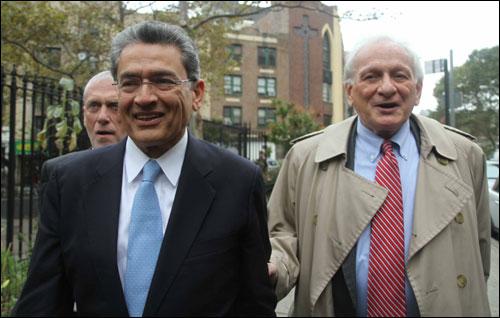 The Diwali of 2011 saw Gupta surrender himself before the FBI after charges of insider trading were filed against him by Manhataan's top federal prosecutor India-born Preet Bharara.
Rajat Gupta's American dream turns sour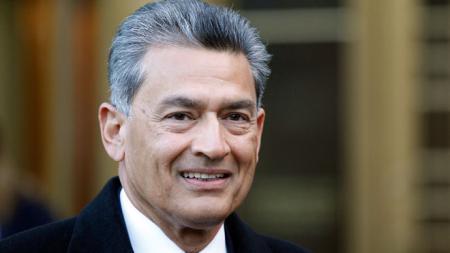 No one knows what Rajat Gupta gained from leaking insider information to Raj Rajaratnam. The irony is that he did not make any money.
Wall Street's most high profile executive sent to jail
A criminal case was filed against Gupta by the United States Attorney's Office on October 26, 2011 for insider trading.
October 24, 2012
A corporate honcho's stunning FALL from grace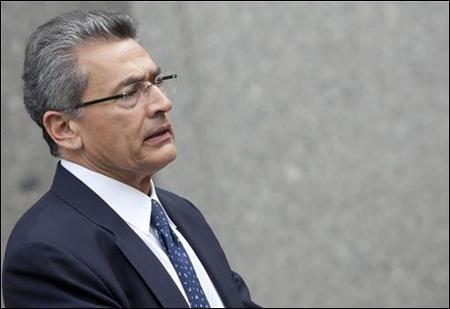 The Diwali of 2011 saw Gupta surrender himself before the FBI after charges of insider trading were filed against him by Manhataan's top federal prosecutor India-born Preet Bharara.
FIIs buy Sensex shares worth over $4-bn in July-Sep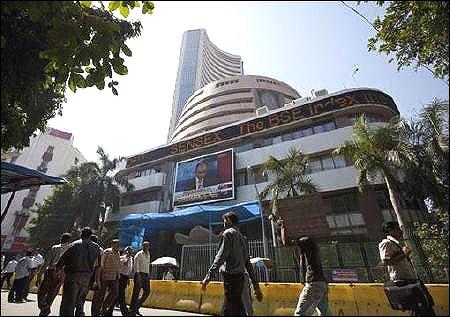 Push the broader market Sensex to surge over 1,300 points or more than 7% during the period.
Oil Min approves RIL's plan to raise KG-D6 production
Agrees with RIL's stand that CAG cannot do a performance audit of the company.
Kingfisher staff want 4 months pay in lumpsum by Friday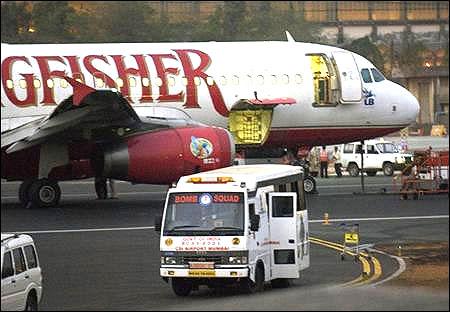 Say chief executive's claim is grossly incorrect and as many as 90% of the employees have outrightly rejected the offer.
I'm not an absconder: Mallya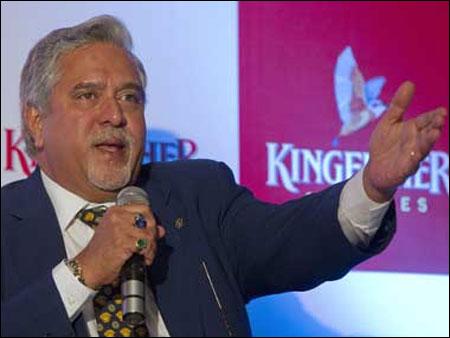 The airline's pilots and engineers at Delhi, Bangalore and Chennai have rejected the three-month salary offer.
Rajat Gupta to be sentenced on Wednesday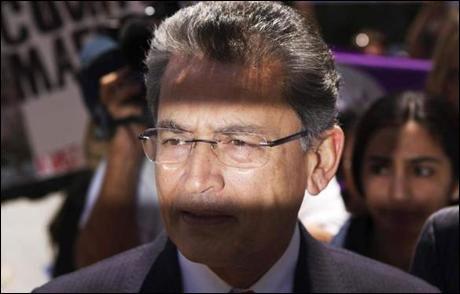 Will Judge Jed Rakoff be swayed by the former Goldman director's influential well-wishers or will he deliver stiffer punishment?
PIX: Sunset for Mumbai's famous black and yellow taxis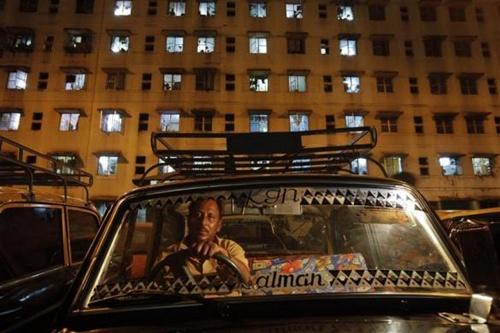 The black and yellow cabs, hired by millions of people in Mumbai for nearly half a century will fade away into history.
SEBI to outsource truck-load of Sahara job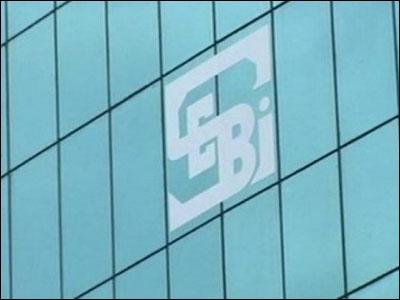 The cost of such a project, say industry sources, could come to around Rs 100 crore.
IN PIX:10 fastest-shrinking cities in the world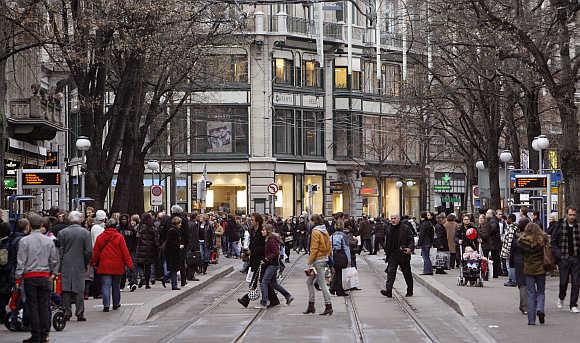 Twenty-eight cities are on track to shrink between 1990 and 2025.
The alarming picture of poverty in India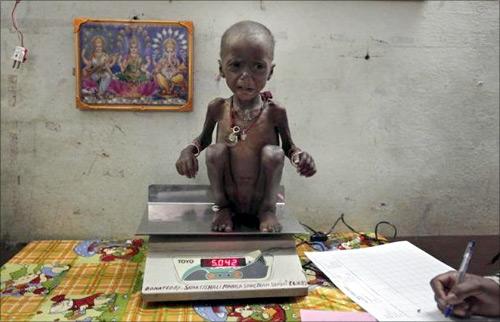 One in three of the world's malnourished children is in India, more even than in sub-Saharan Africa, according to a United Nations study.
Can SUZLON ride out the storm?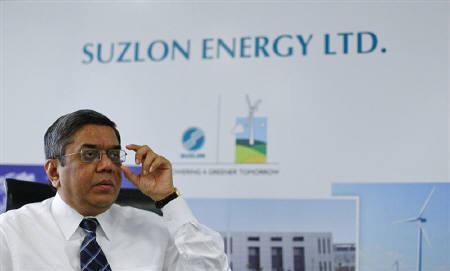 The latest crisis in the form of default to bondholders can be a crippling blow.
Commercial realty to pick up MOMENTUM in 2013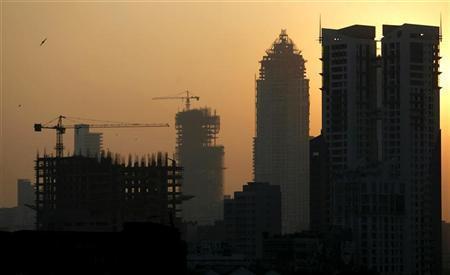 Consultants expect the sector to grow 20-25% next calendar year.
IMAGES: Chevrolet Spark facelift REVEALED!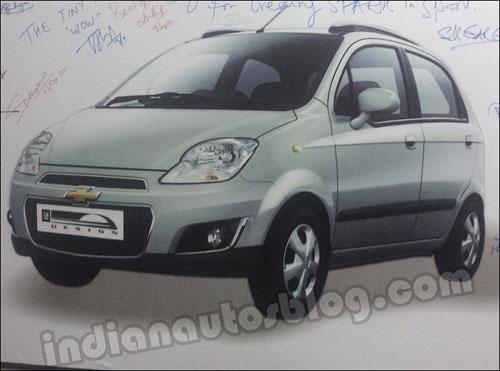 It gets new colour options, revised front and rear fascias, re-shaded interior and a newly designed instrument cluster.
Relationship manager is NOT the best advisor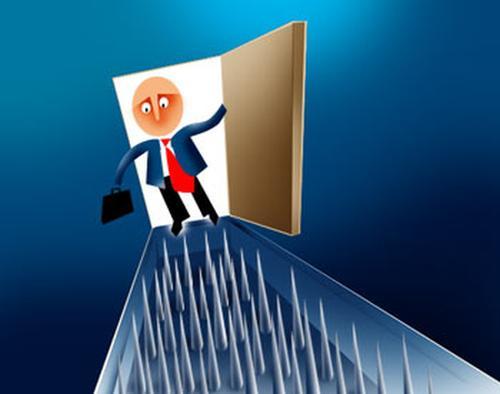 They hawk the 'best loan, credit card, insurance products, forex deals'... but you may not need them.
Tata Nano: DOWN but not out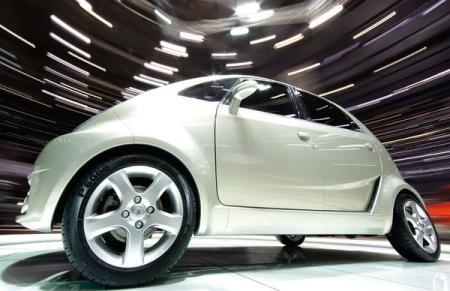 Tata Motors is trying hard to popularise the car and increase it sales. Will the renewed efforts deliver?
October 23, 2012
Festive sales: New Alto bookings cross 21,000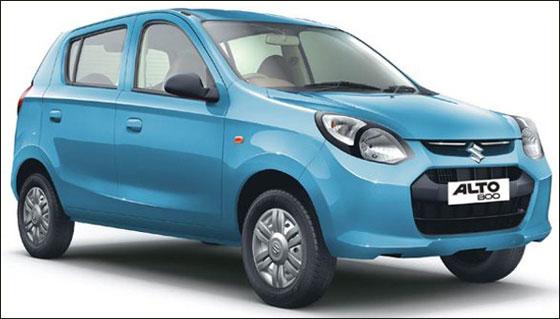 Buoyed by good response to its new Alto 800, which has touched 21,200 bookings within a week of launch, Maruti Suzuki India is looking to cash in on the ongoing festive season sales.
Poor are honest borrowers: Chidambaram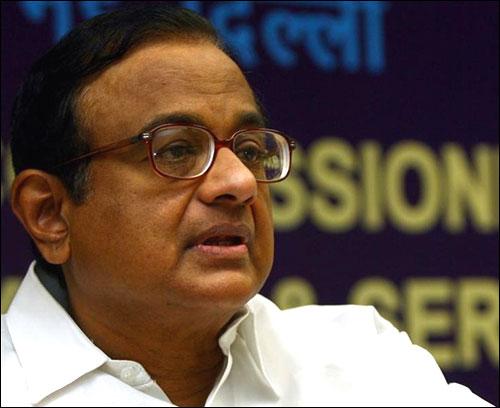 The minister said while big corporate houses can easily get loans of even of Rs 1,000 crore (Rs 10 billion), the poor face problems.
Investors on a buying spree of Kingfisher scrips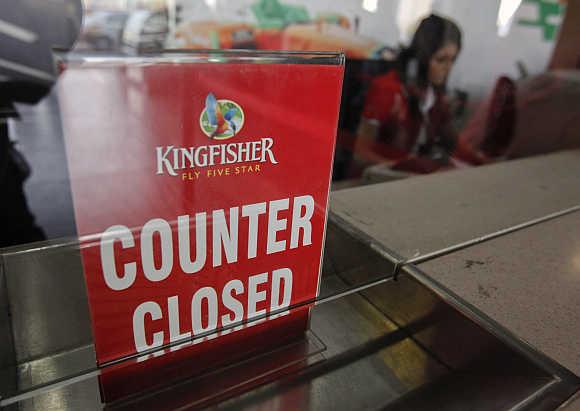 The foreign institutional investors have more than doubled their holding to 2.46 per cent stake in Vijay Mallya-led UB group's Kingfisher Airlines, while small individual shareholders hiked their holding significantly to 17.59 per cent during the quarter ended September 30.
Obama-Romney debate: Financial issues dominate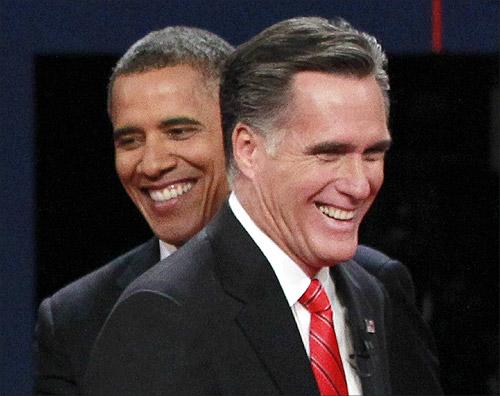 With the argument that a nation needs to be economically strong to be a successful world leader, the Republican presidential candidate was the first one to inject domestic and economic policies into the debate.
TCS' N Chandrasekaran says growth will beat estimate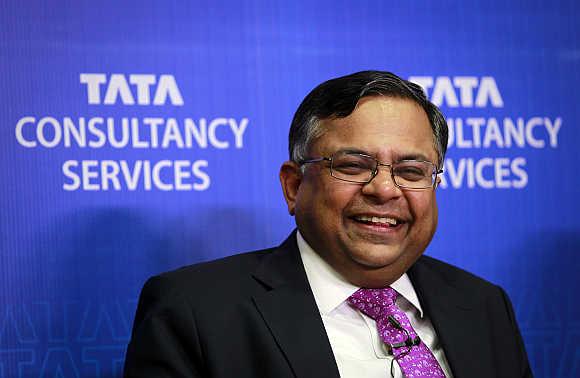 For two consecutive quarters, Tata Consultancy Services has recorded volume growth of five per cent, leaving its peers behind.
Why now this hue and cry over spectrum pricing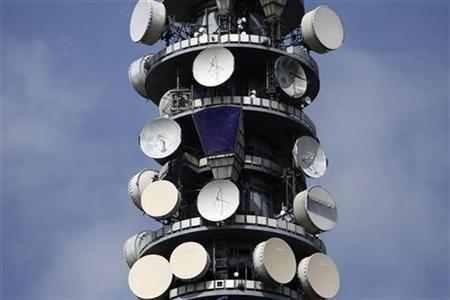 The biggest players in the country's telecom industry had all managed to secure more than their authorized share of spectrum and would have to pay for it, has been in the public domain for some time now.
How inflation eats into your retirement plan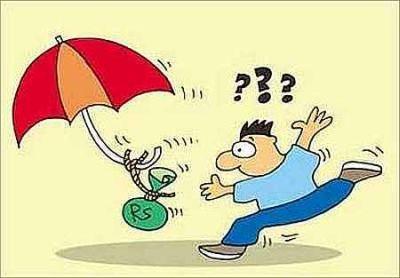 After 15 years, the value of Rs 1 crore reduces to Rs 36 lakh only.
Zee's Subhash Chandra wants to be a global player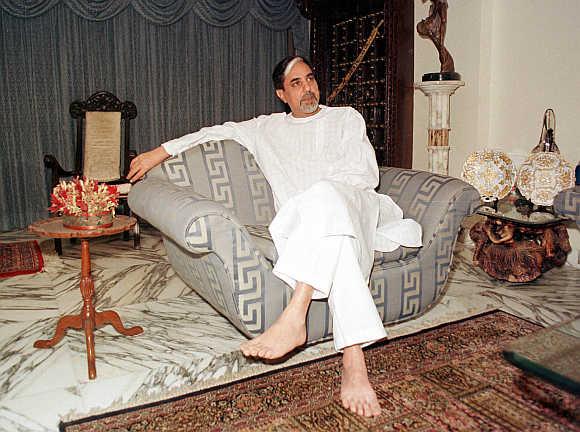 Zee's revival taught him that professionalising is fine but shareholders can never forfeit responsibility.
'Walmart contributes to increase in poverty'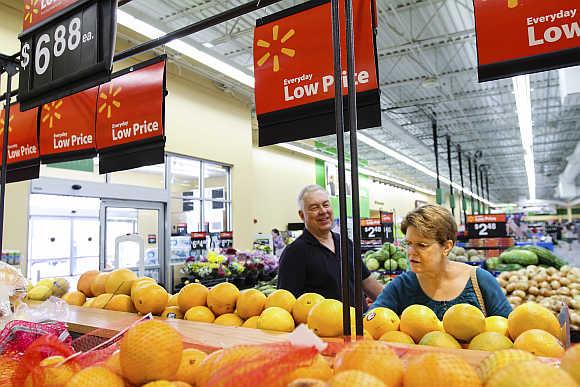 FDi helps a tiny minority in our country, says Hema Swaminathan, Assistant Professor, Centre for Public Policy, Indian Institute of Management-Bangalore.
World's LARGEST mobile operators, Bharti Airtel is No.4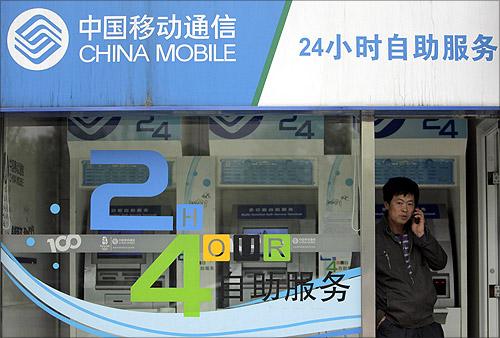 China Mobile extended its lead as the world's largest operator group, growing connections by 11 per cent year-on-year to 683.1 million.
The Walmart protests that India IGNORED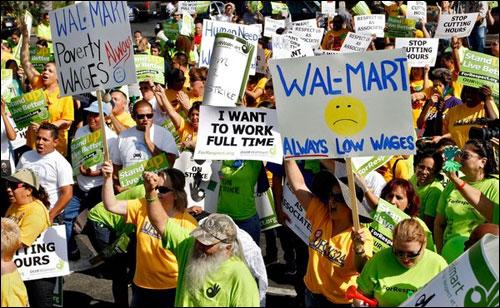 Given a history of labour issues, the latest protest in US Walmart stores is important.
Are you ready to be an entrepreneur?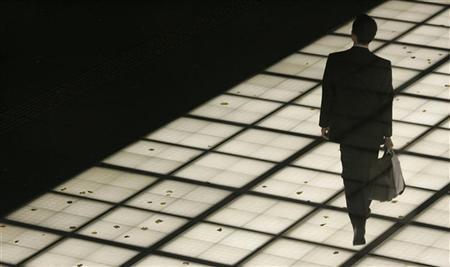 Be ready with a financial kitty for at least a couple of years. Here's some help on how to proceed.
October 22, 2012
Mumbai realtors offer GOODIES to woo buyers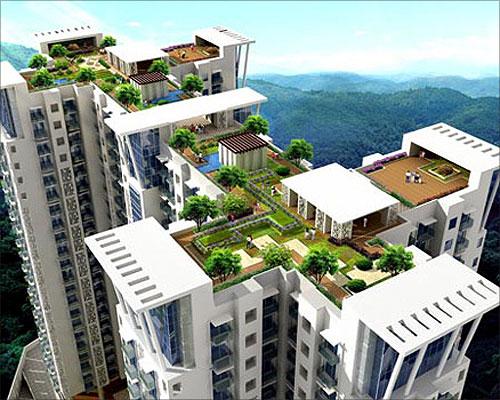 New development rules trigger rush of festive-season launches, firms also offer goodies to woo buyers.
Infosys vs TCS: Which company performed better?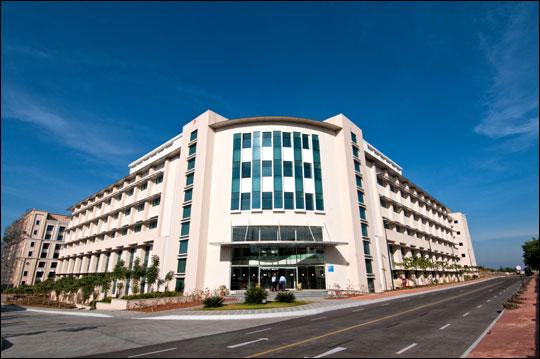 The second-quarter results of the major Indian software companies threw up few surprises.
Havin coffee @ India's 1st Starbucks : )!
Starbucks opened its coffee shop, ever, with locally sourced and roasted beans, in Mumbai. and Rajesh Karkera were there when the American coffee chain commenced operations.
Does development mean traffic, dust, garbage?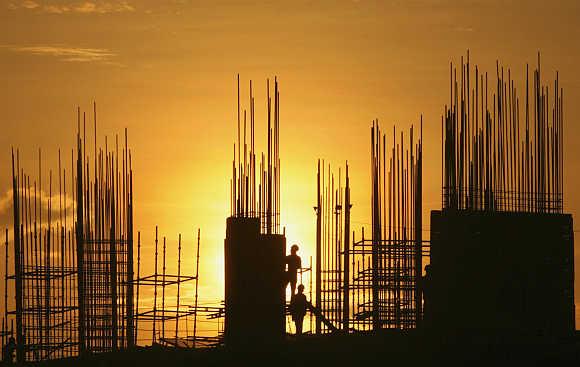 Growth is happening faster than we ever imagined. Construction is booming and expansion is gobbling agricultural land.
Why you should NOT buy a car this festive season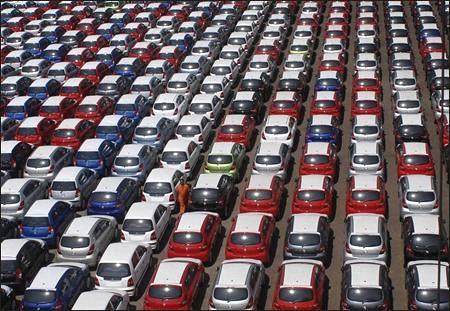 Discounts on cars would be higher in the December-March period, new models would be on offer.
India Inc to see REVIVAL in earnings growth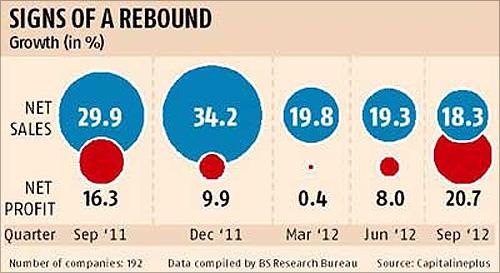 The sample, however, is still small as it includes only six of the 30 Sensex companies - Infosys, Reliance Industries, HDFC Bank, TCS, ITC and Bajaj Auto - that have declared results so far.
Mumbai's Alibag a hotspot for the rich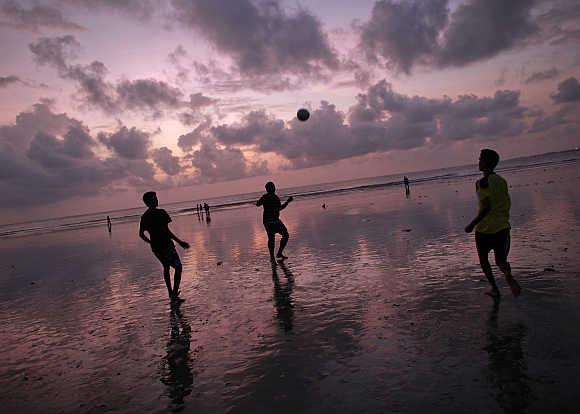 Plots costing Rs 400-Rs 2,000 per sq ft provide options for almost everyone.
Why did it take so long to suspend Kingfisher?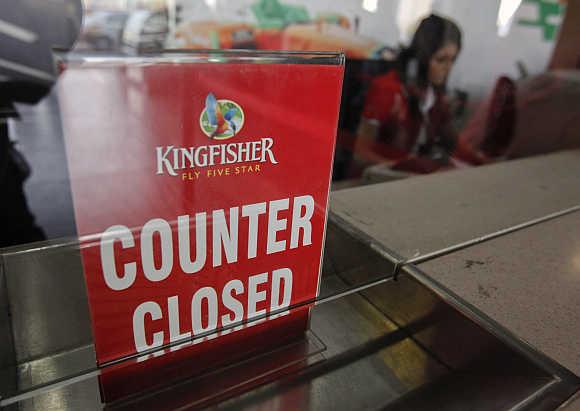 Kingfisher has hastened to point out that a suspension was not a cancellation.
New technology can produce 'petrol from air'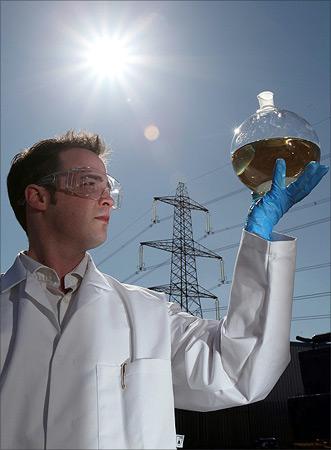 A small British firm claimed to have developed a revolutionary new technology that can produce petrol using just air and electricity.
Top 10 emerging business hotspots: Ahmedabad tops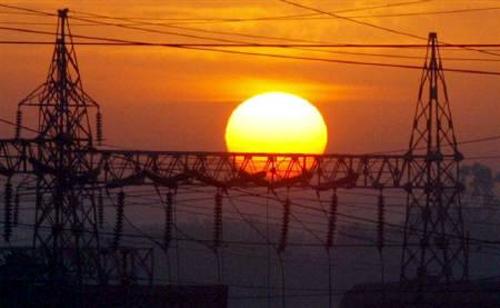 At roughly Rs 71,270 crore, Ahmedabad saw the highest volume of investment by various companies in last two years among top 10 emerging business destinations, said global real estate consultancy, Cushman & Wakefield (C&W).
October 21, 2012
Reliance Capital fully-prepared for banking foray: CEO
Amid indications of the government and RBI gearing up to grant new bank licences, Reliance Capital has said it is full-prepared from its side to foray into the banking business.
Tata group revenue tops $100 billion; profit slips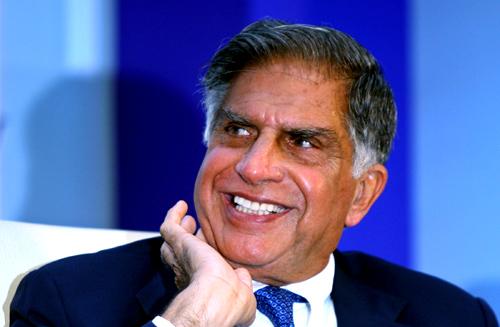 Salt-to-software conglomerate Tatas have become the country's first business house to attain $100 billion revenue, even as the group's profit slipped to near $five billion in the last fiscal year.
October 20, 2012
Bankers concerned over Kingfisher losing licence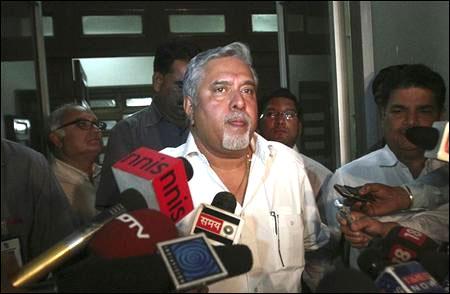 Bankers concerned over Kingfisher losing licenceKingfisher lenders, including SBI, on Saturday expressed concerns over the airline losing its licence to fly, but said recovery of loans through sale of its assets is the last option."... we are concerned as we have no control on these developments.
Orient-Express to be a value buy for Tatas

Indian Hotels' ambitious bid to acquire Orient-Express Hotels (OEH) has disappointed the Street. However, this might be a knee-jerk reaction.
Posco seeks extension of in-principle nod for its SEZ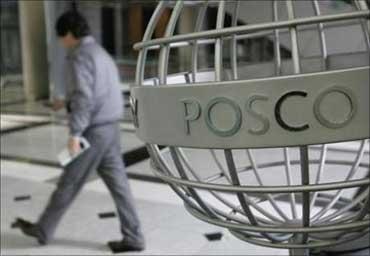 The multi-product SEZ will bring in more than Rs 2.11 lakh crore of net foreign exchange in 30 years.
Breather for telcos on spectrum fee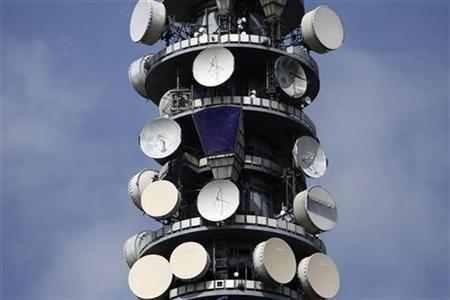 In a relief to the incumbent telecom operators, who have more than 6.2 MHz spectrum, the department of telecom (DoT) on Friday clarified the retrospective fee on spectrum beyond 6.2 MHz would be calculated based on the 2001 auction price, indexed to the prime lending rate (PLR) of a state-owned bank.
Kingfisher must satisfy DGCA on safety: Ajit Singh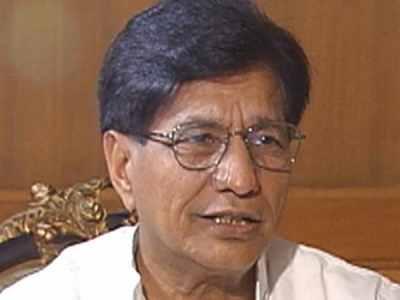 Ailing Kingfisher Airlines will have to satisfy aviation regulator DGCA about safe flight operations and also make sure that its employees are not disgruntled before it resumes its services, Civil AviationMinister Ajit Singh said.
DGCA SUSPENDS Kingfisher's license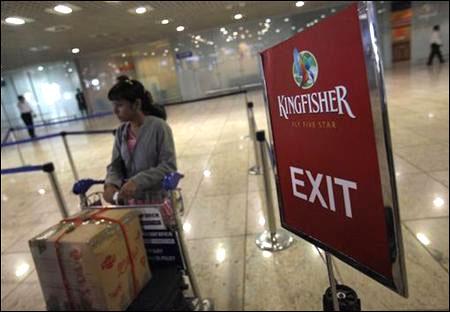 Aviation regulator DGCA on Saturday suspended the flying licence of beleaguered Kingfisher Airlines for failing to come up with a viable plan for its financial and operational revival and resolve the impasse withits employees over payment of their salary dues.
PM launches Aadhar-enabled service delivery system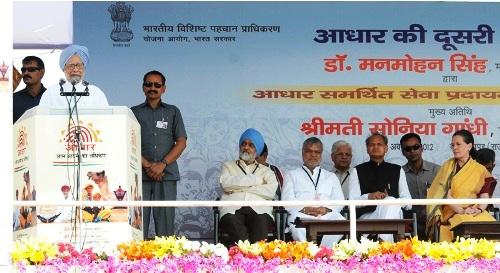 With UPA facing allegations of corruption, Prime Minister Manmohan Singh on Saturday said his government wants to use new technology to curb dishonesty and bring transparency in governance.
Airtel launches 4G service in Pune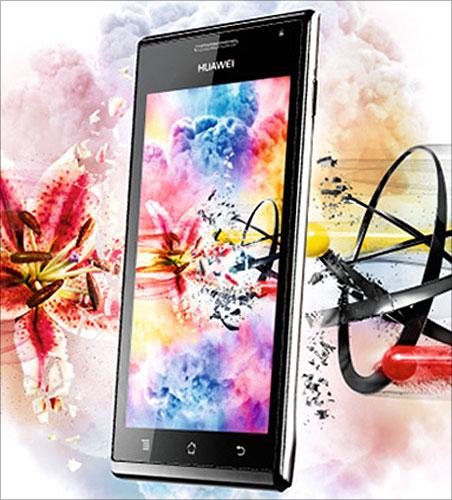 After Bangalore and Kolkata, Bharti Airtel launched Airtel postpaid 4G services in Pune, the first 4G service in Maharashtra.
Shortage of air traffic control officers in India
With burgeoning air traffic, India could soon face a severe shortage of air traffic control officers (ATCOs), a top aviation official said today, asking the Airports Authority of India to take immediate steps torecruit them in large numbers.
October 19, 2012
TCS' net rises 49.2% to Rs 3,434 cr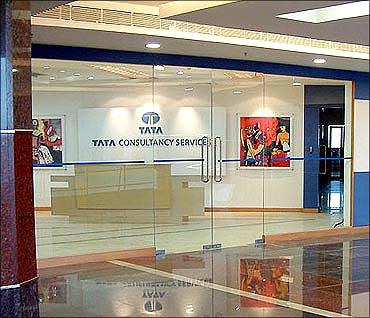 The company's consolidated revenue was up 34.3 per cent at Rs 15,621 crore (Rs 156.21 billion) for the second quarter.
Coffee major Starbucks finally lands in India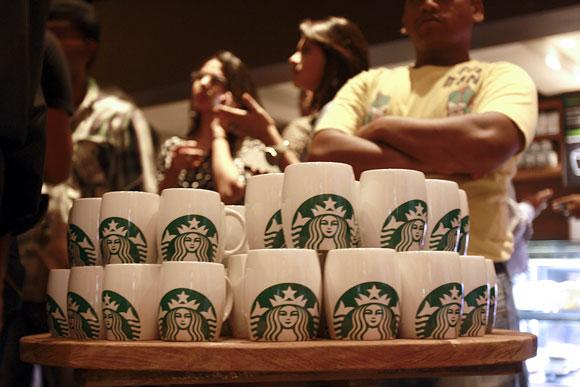 This flagship Starbucks outlet will have place for upto 150 people.
India among HAPPIEST nations, China way behind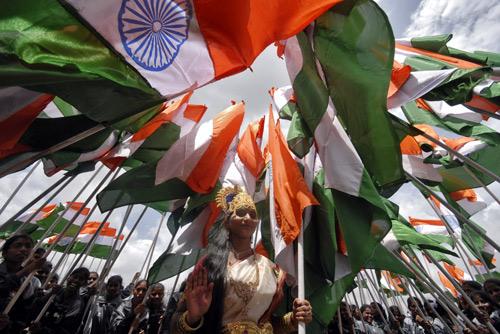 The Happy Planet Index (HPI) 2012 report, released in June this year, confirmed that the world is still "not a happy planet" as no country is able to combine success across the three goals of high life expectancy, high experienced well-being and living within environmental limits.
Air India staff to raise banner of revolt again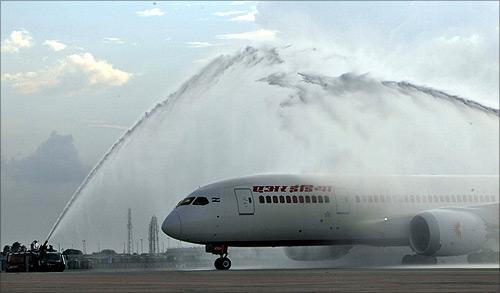 Though no strike threat has been given, a joint forum of eight Air India unions representing different sections of staff of the national carrier has said they would soon start wearing black badges, take out silent marches and rallies, hold gate meetings and adopt a 'No pay, No work' policy.
What made Jhunjhunwala buy into DB Realty?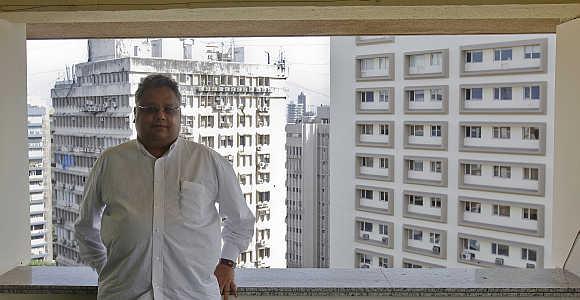 There is a convincing fundamental story in the real estate firm, despite legal problems.
OECD wants India to unleash more reforms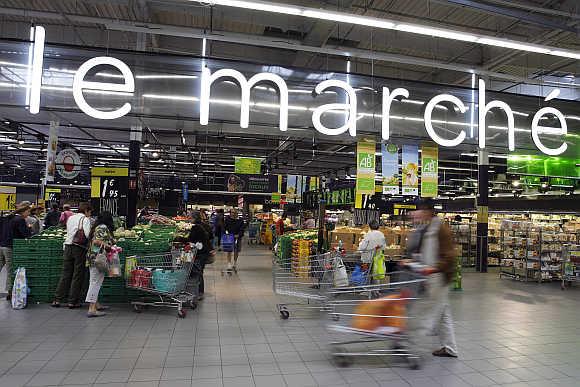 OECD wants India to reduce trade and FDI barriers, and issue more banking licences.
Education loans may become cheaper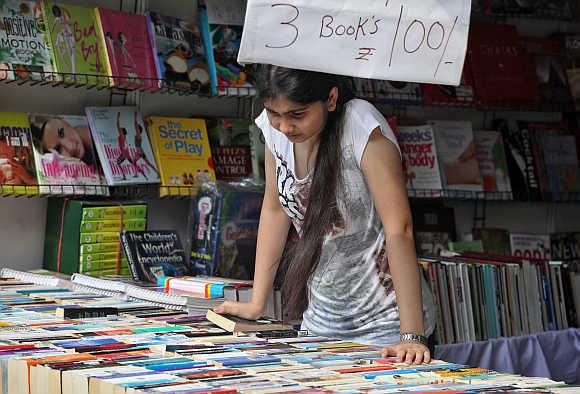 These will also be easier to get and treated at par with housing and SME loans.
Why Vikram Pandit was forced to QUIT Citigroup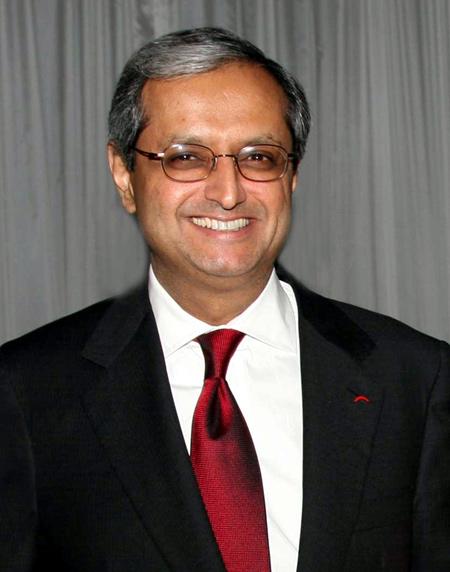 When Pandit was in Japan last week, meeting International Monetary Fund and World Bank officials, Michael E O'Neill, the new chairman of Citigroup since April, was applying the final touches of his masterplan to remove Pandit.
Can the TATAS take over Orient-Express this time?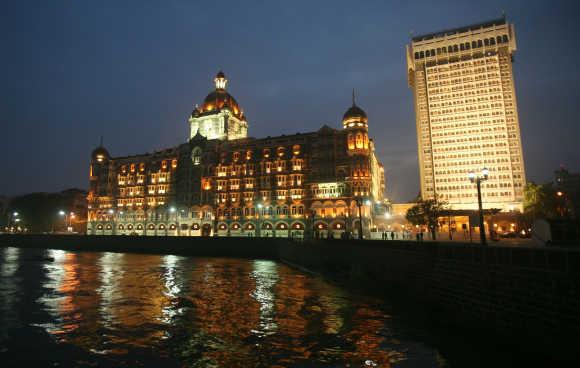 Offer valued at $1.86 bn comes 5 years after Bermuda chain rebuffed Indian Hotels.
Why financial TSUNAMIS are expected soon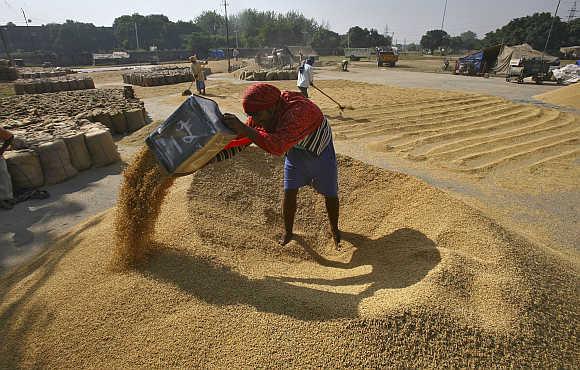 The World Bank-IMF meetings in Tokyo show the extent of policy makers' worries about global economic prospects.
CHEAPER air travel in India could be illusory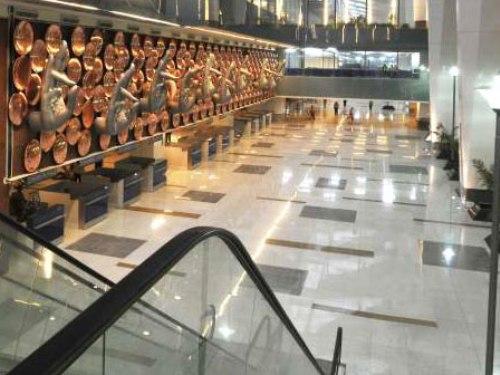 According to sector experts, UDF charges are likely to go up in the absence of ADF.
World's WORST business decisions taken by companies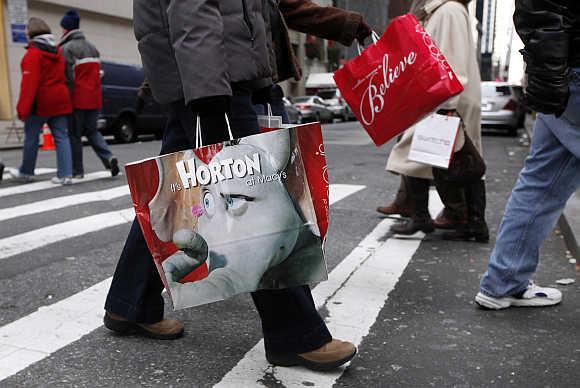 All companies make mistakes, but some mistakes prove to be too costly.
IMAGES: 10 closest RIVALS of the stunning Mahindra Rexton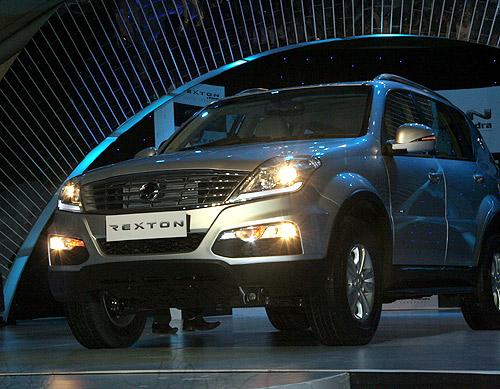 M&M's primary target is the Rs 21.7-lakh Toyota Fortuner, that has a 70-per cent market share in its category.
India Inc's business confidence slips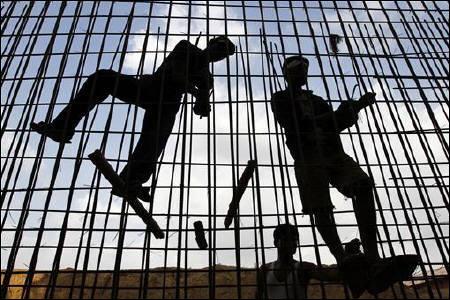 According to the Regus business confidence survey, Indian businesses' confidence index decreased 2 points (from 143 to 141) since April 2012.
October 18, 2012
Inflation to remain high till year end: Morgan Stanley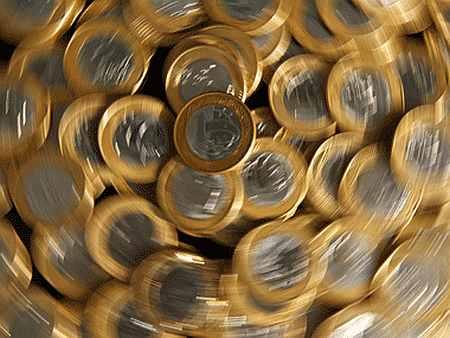 According to Morgan Stanley, high government deficit and strong growth in rural wages (which is growing at around 20 per cent year-on-year for last three years) are key factors keeping inflation expectations high.
ED attaches Raju's property worth Rs 822 crore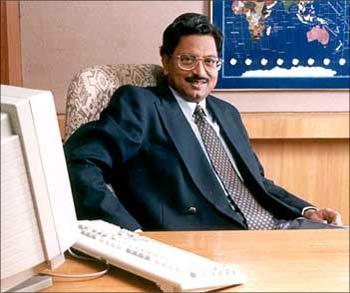 The 56-year-old Raju admitted to fraud in January 2009 in the IT major.
'Steve Jobs learnt a lot from India'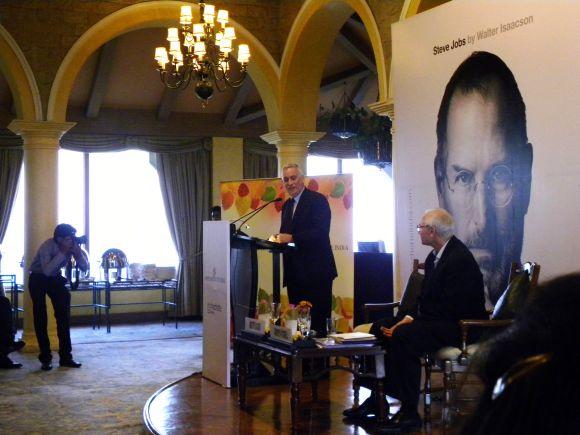 Walter Isaacson, Steve Jobs' biographer, reveals his most memorable interactions with the Apple founder and international legend, in a fascinating chat with Rediff.com's Vaihayasi Pande Daniel.
NEW car launches likely to pep up festive sales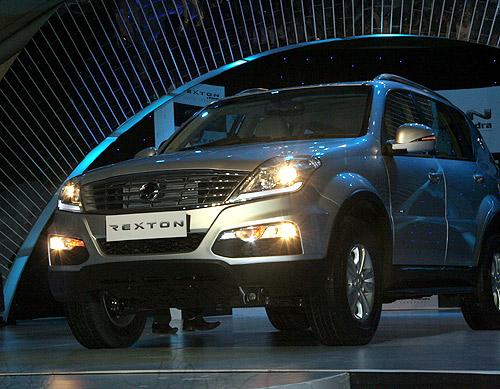 There is the range of new launches during this year's festive season.
How India can achieve long-term fiscal stability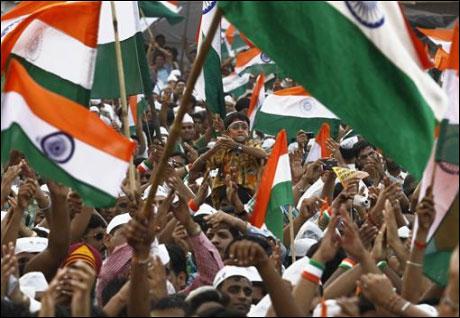 India's short-term problems should not obscure the necessary changes for long-term fiscal stability.
Airlines may have to mandatorily fly to SMALLER cities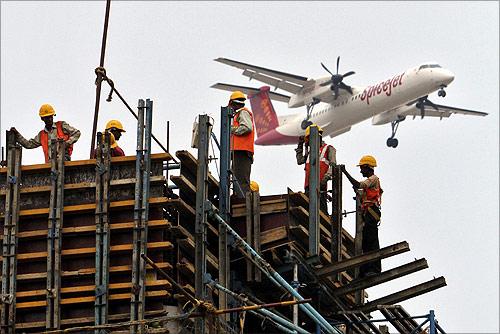 Civil Aviation Minister Ajit Singh is thinking of toughening the route dispersal guidelines, so that domestic carriers mandatorily fly to more Tier-3 and Tier-4 cities.
Do Indians pay the HIGHEST tax in the world?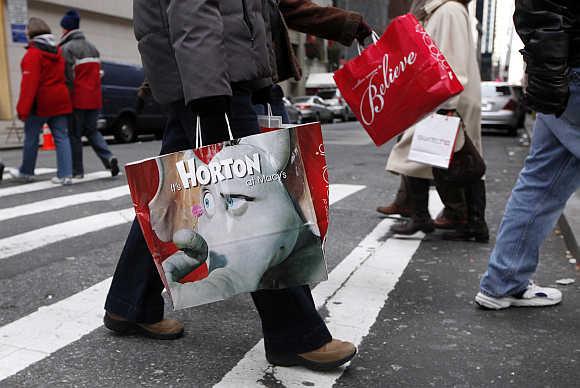 World's highest top rates of income tax are found in Aruba and Sweden.
IMAGES: The Rs 9.95 lakh Tata Safari Storme is here!
The Storme line-up now consists of 4 variants namely.
Delhi, Mumbai moving towards PROSPERITY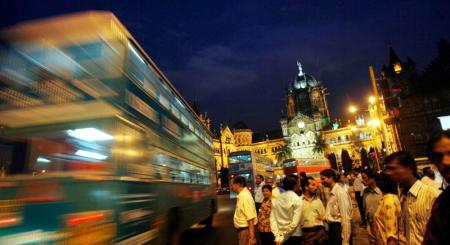 Mumbai and New Delhi figure among 95 world cities identified by the United Nations as those moving towards prosperity.
October 17, 2012
Mahindra launches STUNNING Rexton at Rs 17.67 lakh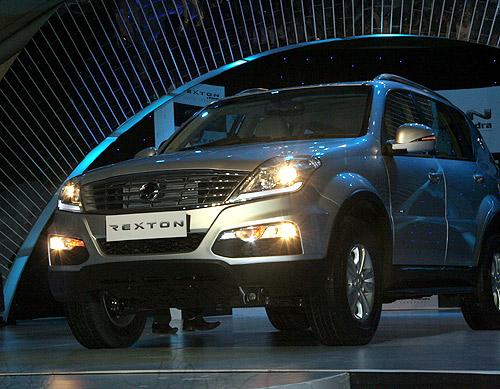 The first launch from its Korean arm is produced at the Chakan plant with some localisation, the company said.
The success story of Bank Bazaar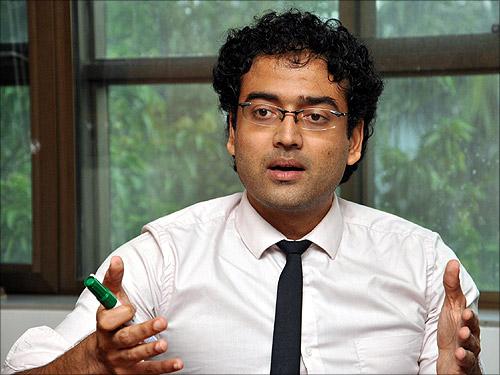 In just two years, Bank Bazaar.com was chosen as one of the 'Hottest Startups' in India.
'Aim is to double India's share in world trade'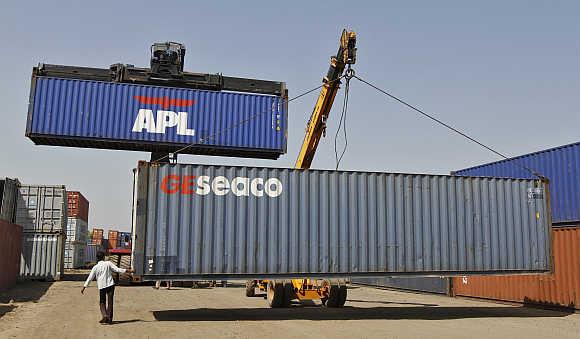 Rising cost of credit and infrastructure bottlenecks are hurting the export sector, says Rafeeque Ahmed, President, Federation of Indian Export Organisations.
Telecom giants launch India's first 4G phone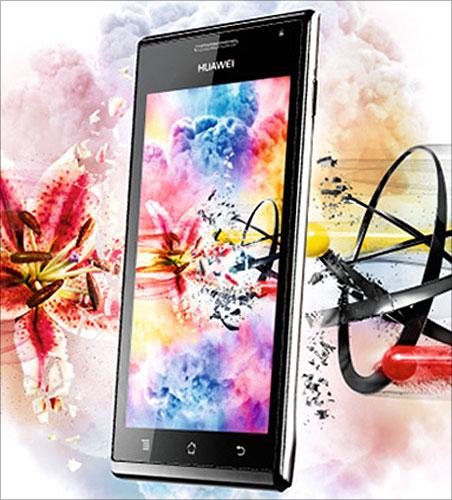 The phone will work on both 2G, 3G as well as 4G networks seamlessly.
Sales growth PLUNGES to single-digit across sectors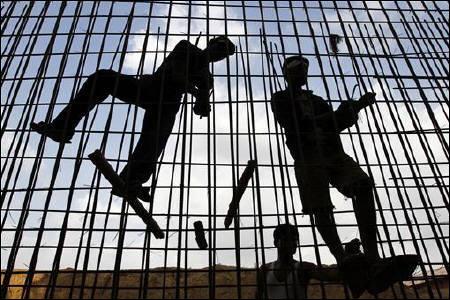 Automobiles, banks, pharma and software firms growth drivers slowdown in cap goods, construction, power.
IMAGES: 10 companies that offer the best perks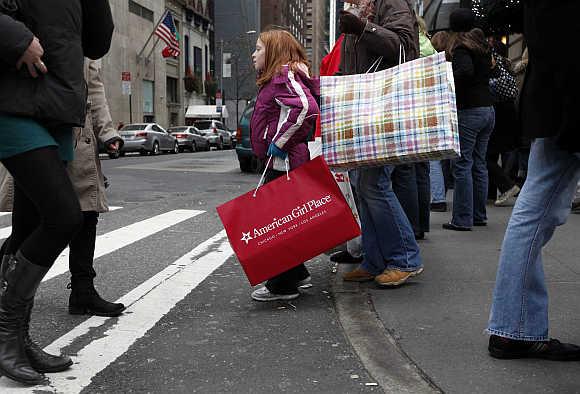 Some companies are offering amazing perks to keep their employees satisfied and loyal to the firm.
IMAGES: These 4 CNG cars likely to be launched soon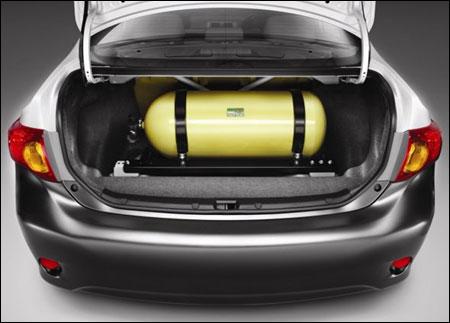 Diesel cars though deliver a high mileage but are heavy on the pocket.
October 16, 2012
How India plans to fight the menace of cyber crime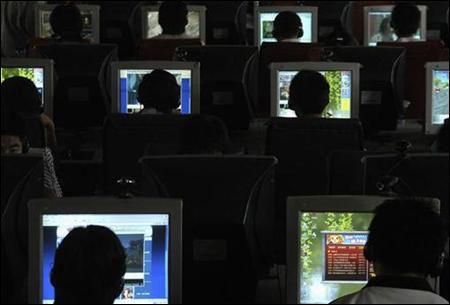 Many experts feel that it was time the private sector was roped in to fight this battle as the number of cases appear to be going up each day.
Vikram Pandit steps down as Citigroup CEO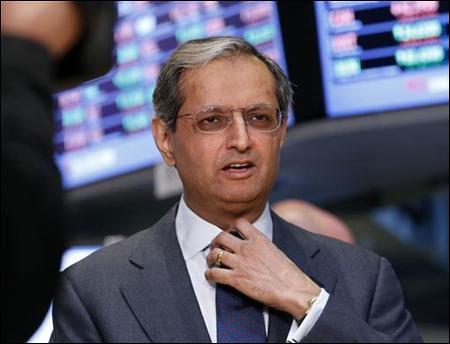 Pandit will be replaced by Michael Corbat, who previously served as Citigroup's CEO of Europe, Middle East and Africa.
Will Kingfisher's last-ditch effort work?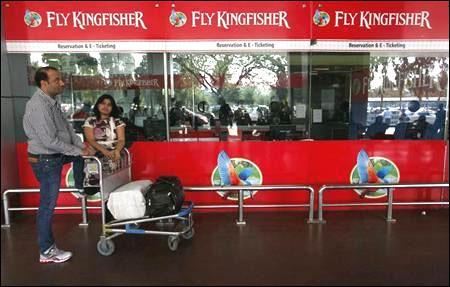 With no end in sight to the 16-day impasse over a lockout and strike by its workers, Kingfisher Airlines management has called a meeting with their representatives on Wednesday in a last-ditch effort to convince them to return to work.
How competitors plan to beat Maruti Alto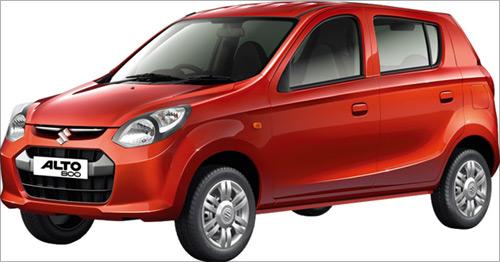 Sensing stiff competition from Maruti Suzuki with the all-new Alto 800 with an aggressive price tag, Hyundai and Tata Motors announced deep price cuts and launch of new special edition variants, respectively to beat the market leader.
IMAGES: The Rs 2.44 lakh Maruti Alto launched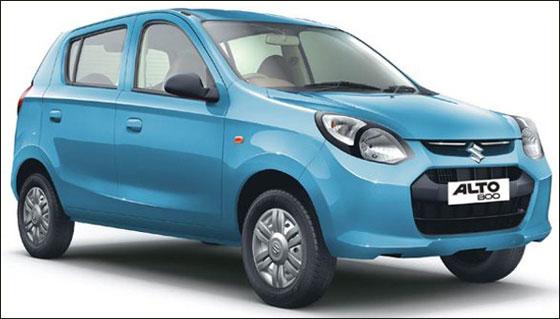 The Alto was first launched in September 2000 and has registered sales of over 2 million units so far.
Why India scores POORLY in global hunger index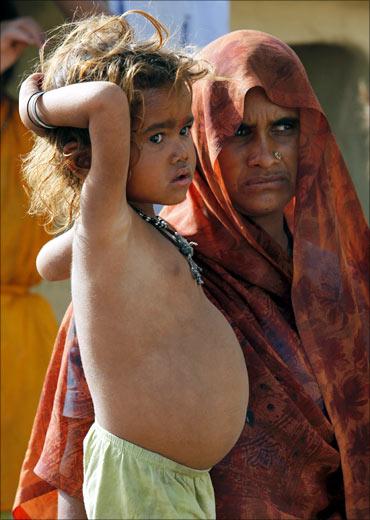 India's extremely poor score in successive years in the global hunger index (GHI) should remind policy makers of the unfinished agenda of liberalisation.
Learn from Air India: Don't subsidise MTNL and BSNL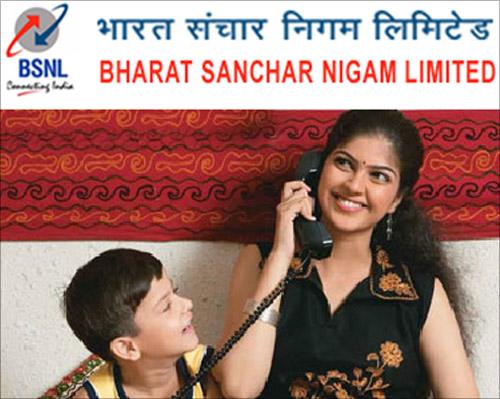 Mahanagar Telephone Nigam Limited (MTNL) and Bharat Sanchar Nigam Limited (BSNL), the two big state-controlled telecom companies, have written to the government asking that it bear the entire cost of the additional spectrum assigned to the two giants.
How to EXIT stocks before they fall sharply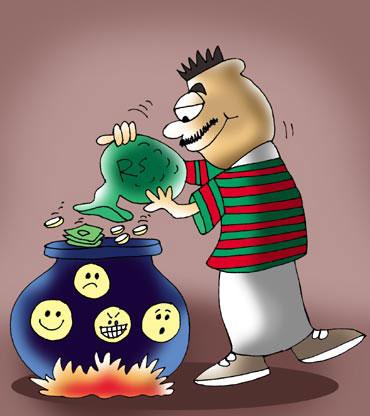 Satyam Computer, Pyra-mid Saimira, KS Oils and Kingfisher Airlines are among those companies whose shares have fallen like eggs on the floor.
IMAGES: Ford Figo facelift launched at Rs 3.84 lakh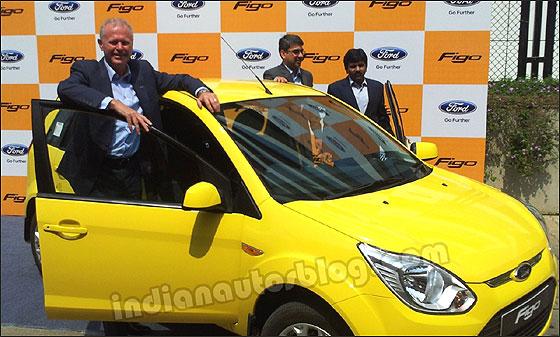 Ford expects the sagging car demand to get a boost during the forthcoming festive season.
Analysts turn BULLISH on Reliance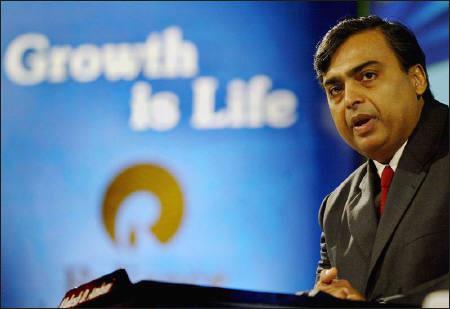 Fact that RIL will get the much required support from another segment like shale gas is a big positive for the stock.
Despite odds, Indians lead the 'American Dream' party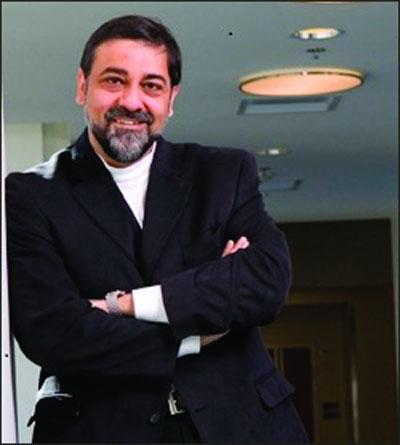 Indian immigrants were the leading company-founding group. They founded 13.4 per cent of Silicon Valley's startups and 6.5 per cent of those nationwide.
October 15, 2012
RIL net drops 5.7% to Rs 5,376 crore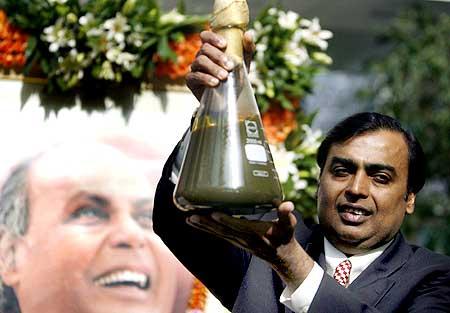 Net profit, however, was up 20 per cent from Rs 5,703 crore (Rs 57.03 billion) earning in the first quarter. Also, profits before tax was up 25 per cent on a sequential basis to Rs 6,803 crore (Rs 68.03 billion).
Only less than 10% management grads are employable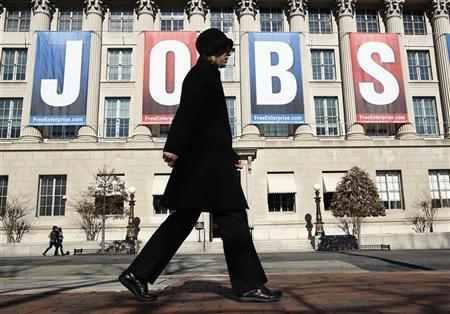 According to the National Employability Report by Aspiring Minds, employability of management graduates is at dismal low levels particularly in the field of business consulting, followed by analyst and functional roles.
US duo wins the Nobel Prize for Economics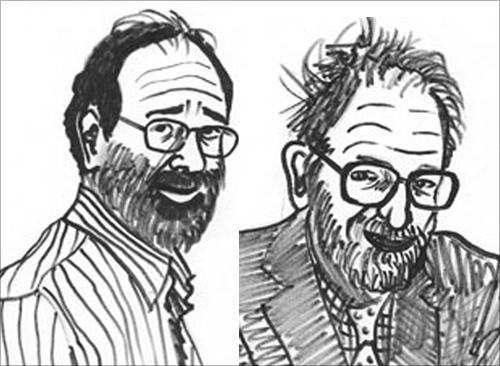 US economists Alvin Roth and Lloyd Shapley won the Nobel Economics Prize for their research on "the theory of stable allocations and the practice of market design."
How Mamata RUINED the profitable Railways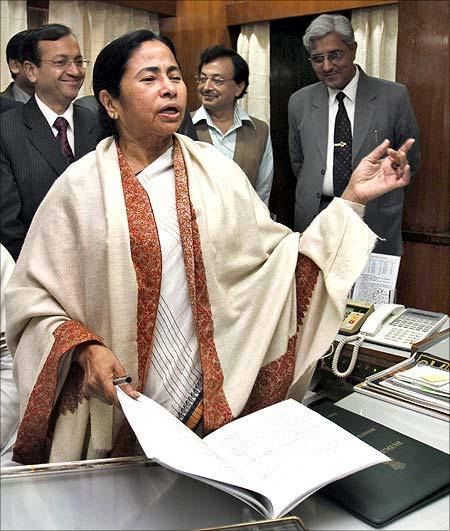 An effort is on to change the fortunes of the country's largest transport network. But it's a long journey ahead.
Slowdown over, growth RECOVERY in 6 months: Montek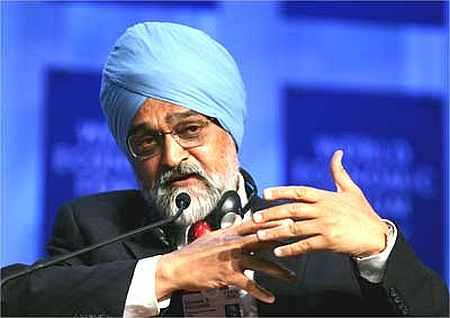 The economy will turn the corner in the next six months as the deceleration of the past several quarters has been arrested, Planning Commission Deputy Chairman Montek Singh Ahluwalia said on Monday.
SC refuses to stay Centre's FDI policy in retail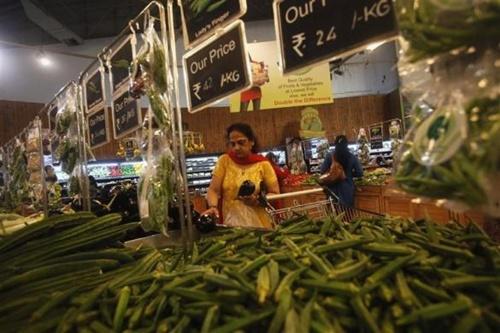 The apex court asked Reserve Bank of India to amend Foreign Exchange Management Act regulations within two weeks to allow implementation of FDI in retail sector.
In Bengal's industrial wasteland, RETAIL offers hope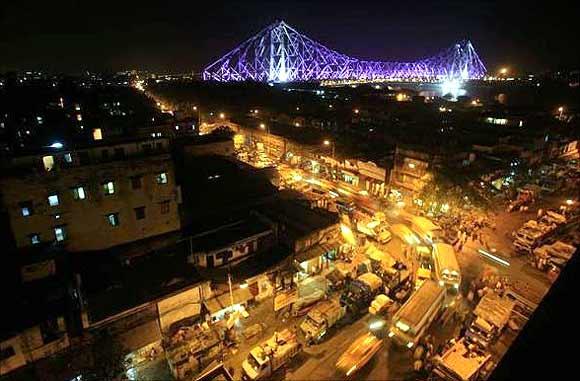 The retail sector in Mamata Banerjee's homeland, West Bengal, has provided jobs to as many 40,000 young people in the state.
Fewer Gurgaon projects but DLF is still king of the land

Realty player retains dominant position, thanks to its enviable land bank.
Inflation rises to 7.81%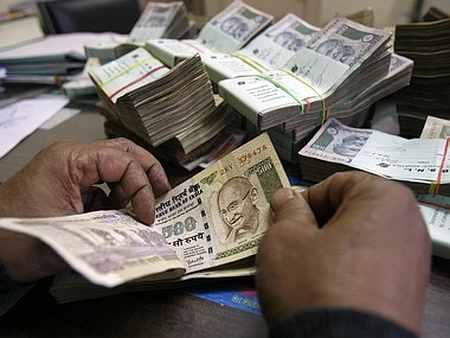 Inflation rose to 7.81 per cent in September, from 7.55 per cent in August.
20 interesting facts on the rise of BRICS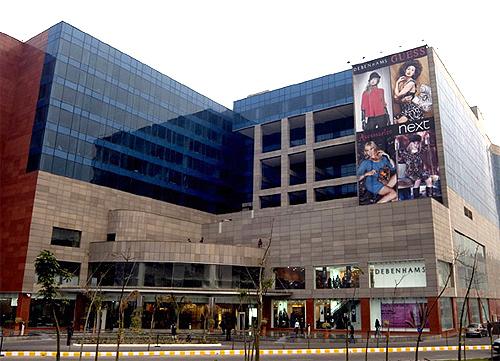 BRICS is the title of an association of leading emerging economies. As of 2012, the group's five members are Brazil, Russia, India, China and South Africa.
Eight years after revival, Dabhol struggles to survive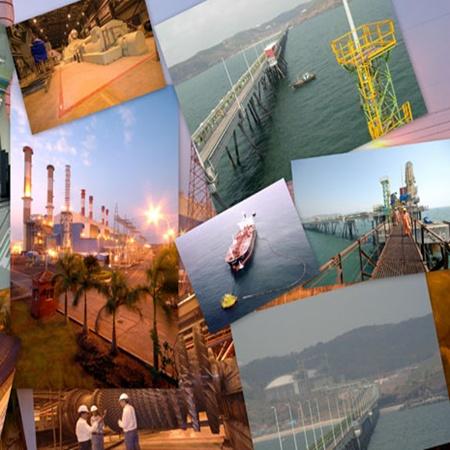 Dabhol has faced a series of catastrophic equipment failure and is currently battling thinning gas availability.
Campus recruitment: IT cos to go slow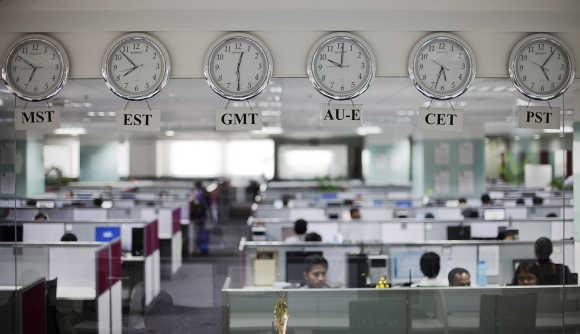 Educational institutes feel the pain as hiring roughly 50% of usual this year.
'Indians were richer than Chinese'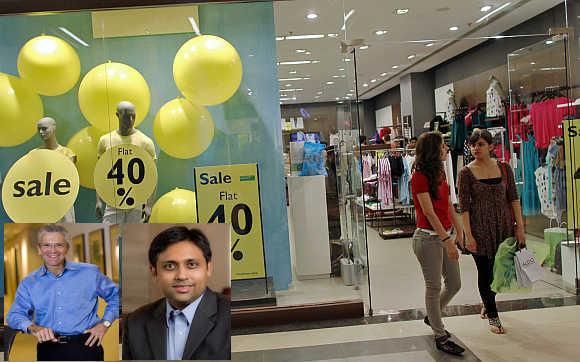 Indian and Chinese households are going to spend $10 trillion per year by 2020, say Michael Silverstein and Abheek Singhi.
REVIEW: The all new Chevrolet Sail U-VA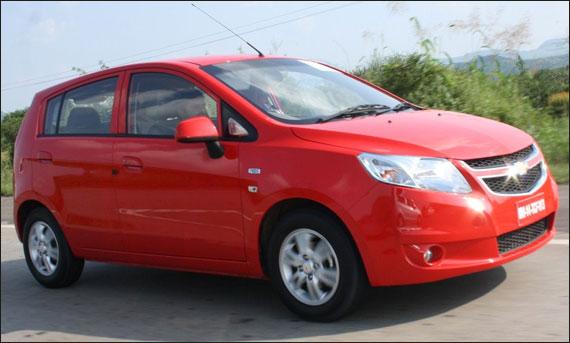 The Sail is not the most feature-rich car in its segment.
October 14, 2012
LPG consumers need not panic: IOC, BPCL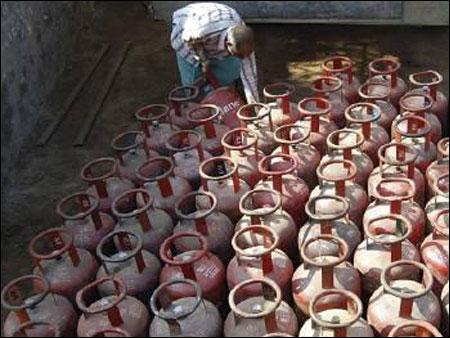 IOC has asked consumers to book LPG refill through IVRS or SMSes so that refills reach genuine users.
Armed with Nutribic court order, GSK set for cookie war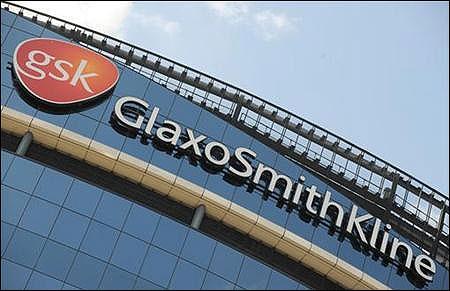 The Nutribic biscuit, first launched in August, found itself in the eye of a storm, owing to copyright and trademark infringement issues.
War over street lighting hots up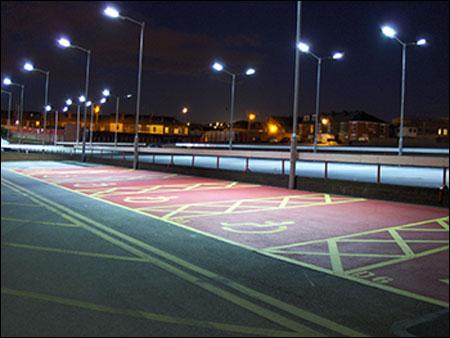 Though the conversion cost is expensive, firms are banking on energy savings & environment benefits.
Cathay Pacific to exhaust its traffic rights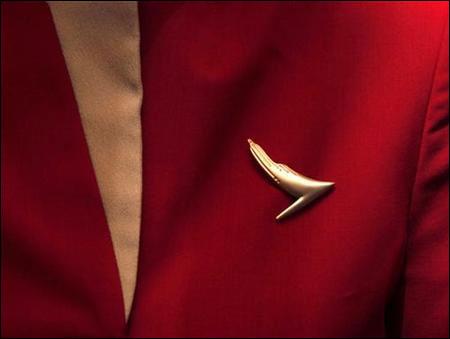 It will start four flights a week to Hyderabad from Hong Kong in December, while its wholly-owned subsidiary Dragonair will commence a similar service to Kolkata from November.
October 13, 2012
E&Y forensic report confirms Reebok fraud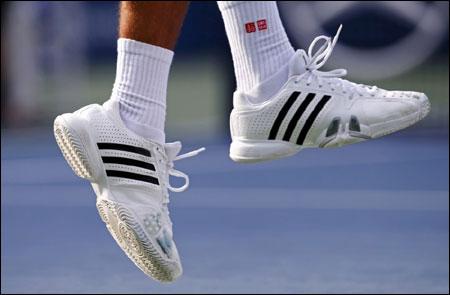 E&Y has given the report to the Gurgaon police.
Meet Rajiv Bansal, the next CFO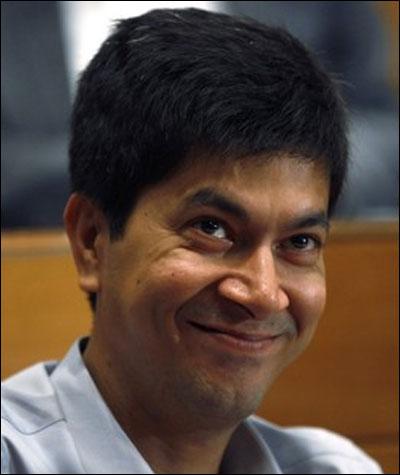 Infosys describes him as "a very bright star in the finance department", with it for 13 years and working under Balakrishnan for the past four years.
Infy shift sparks succession buzz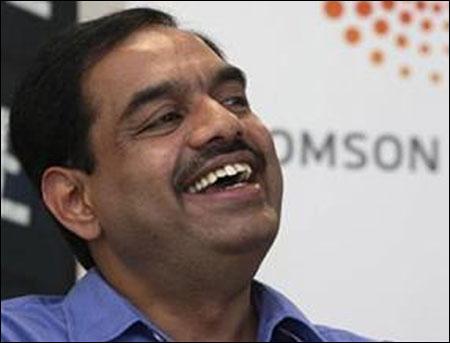 Bala gets Murthy's open backing but it's an open field in this long run-up to Shibulal's handing over.
Shibulal on Infosys' past, present and future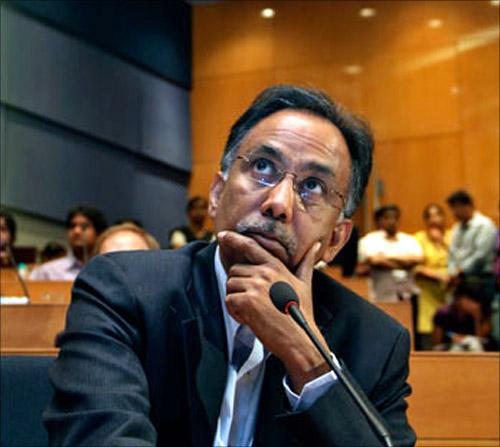 Interview with Infosys' CEO & MD.
No airport development fee at Kolkata and Chennai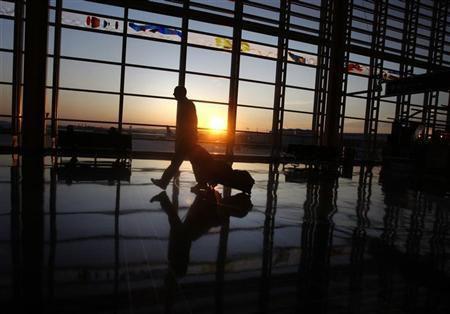 Modernisation and expansion of the Kolkata and Chennai airports are being carried.
Fortis Escorts stops treating govt scheme beneficiaries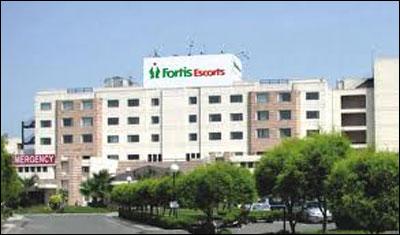 Cites long delays in reimbursement; Medanta, Max may follow suit.
India-Egypt bilateral trade rises 33%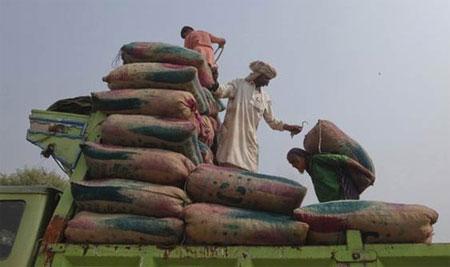 According to the data, India is now Egypt's 7th largest trading partner.
October 12, 2012
IMAGES: Cars that make even James Bond drool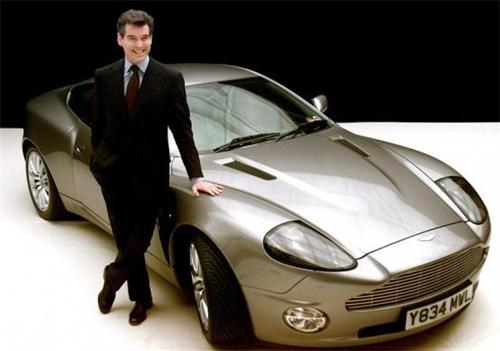 Cars attached with hi-tech gadgets have been an inevitable part of James Bond movies.
Infosys to hike salaries of Indian staff by 6%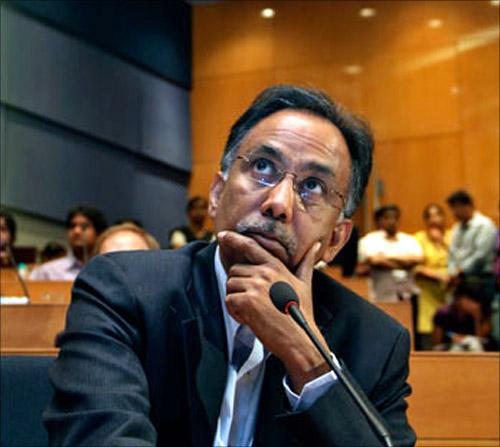 Infosys was the only company among the large software services firms, which had not hiked salaries so far.
How many Indians use Internet? Find out...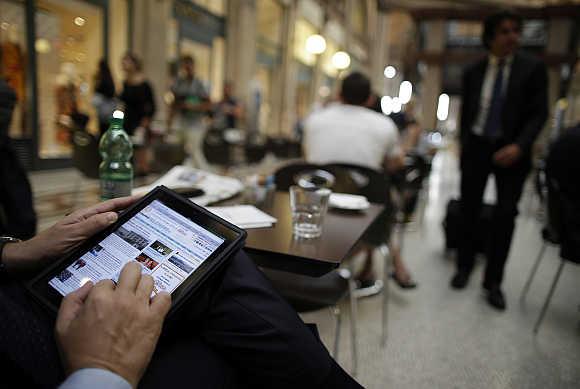 About a third of the world's population has access to Internet.
Now, a non-bailable WARRANT against Mallya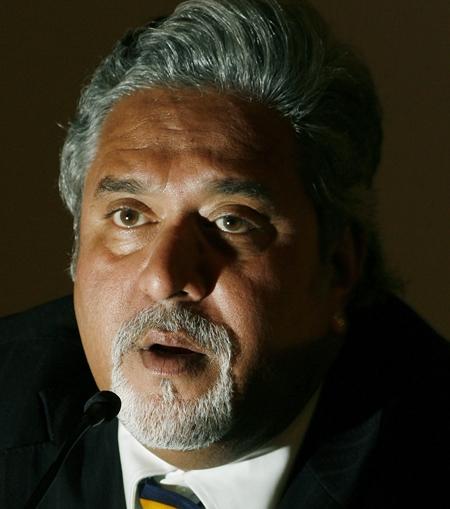 A Hyderabd court issued a non-bailable warrant against Kingfisher as well as Mallya on Friday in a cheque bounce case, said a Times Now report.
Holding illiquid stocks? Don't panic, there are options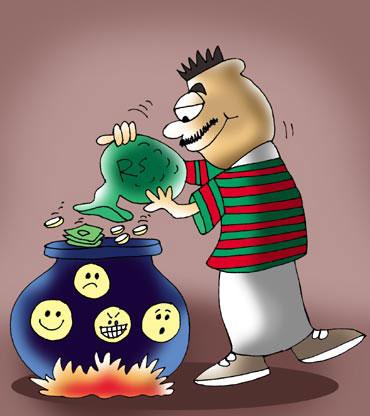 You could exit on completion of your set target or on spurt in the stock price.
Most Indian websites are not mobile ready: Google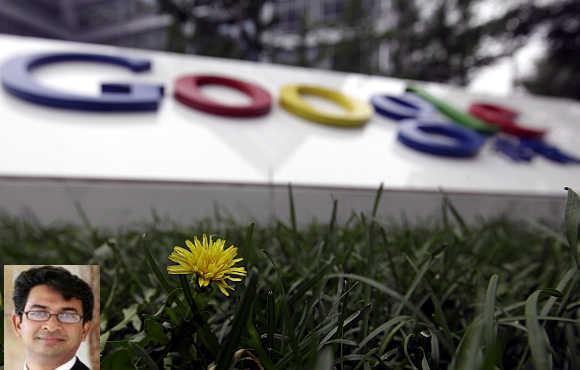 Google's intent in India is to make it an 'online and mobile first' advertisement market.
Rajiv Bansal is Infosys' new CFO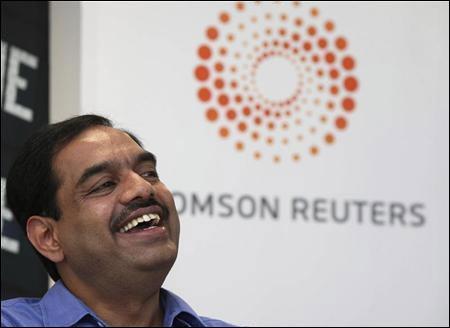 Currently the vice president and head of finance, Bansal will take over as CFO from November 1.
Retail inflation moderates to 9.73%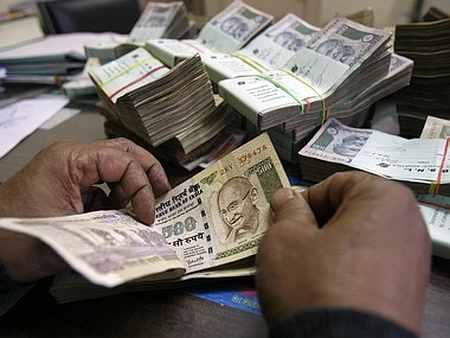 This breathes in a sense of relief for the Indian economy already reeling under low growth rate, depreciation of rupee and slowing down of industrial production.
SHOCKING! Industrial production growth slows to 2.7%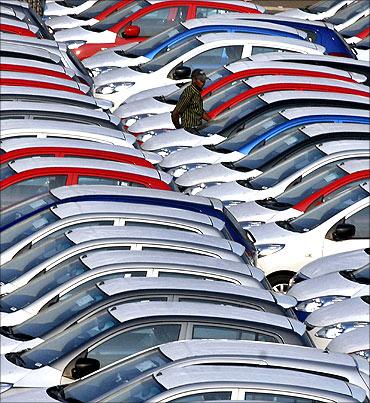 This comes as a shocker for the Indian economy which is going through turbulent times at the moment.
'Focus on marketing to turn a film profitable'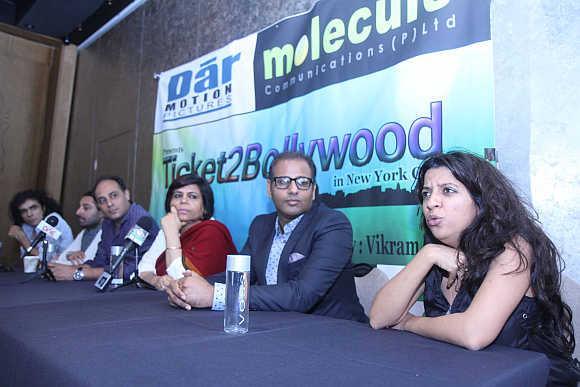 A major concern of the symposium was creating a reality check for desi film-makers in America and Canada.
Infosys Q2 net up 24.29% at Rs 2,369 crore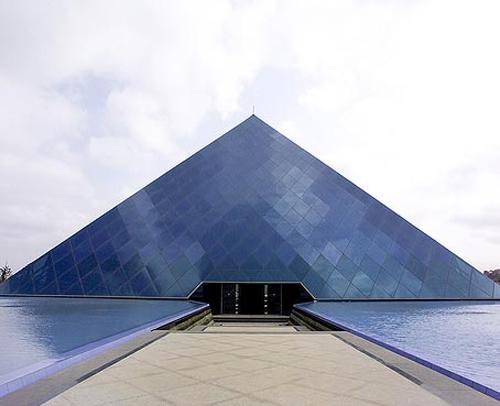 The company's revenues were up 21.7 per cent to Rs 9,858 crore (Rs 98.58 billion) in the second quarter from Rs 8,099 crore (Rs 80.99 billion) in the year-ago period, Infosys said in a BSE filing.
Hunger index: Even Bangladesh OVERTAKES India!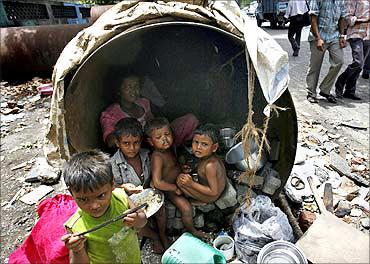 Country's performance in reducing hunger is disappointing, says International Food Policy Research Institute.
India's booming infrastructure biz in deep trouble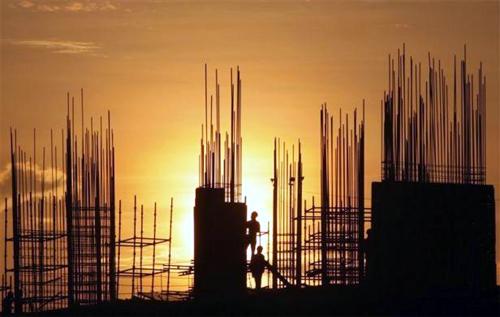 Acute shortage of labour and migration towards social schemes like Jawaharlal Nehru National Urban Renewal Mission (JNNURM) and Mahatma Gandhi National Rural Employment Guarantee Act (MNREGA), a large number of construction projects are lagging behind their completion schedules.
DC Avanti: India's 1st sports car will be available soon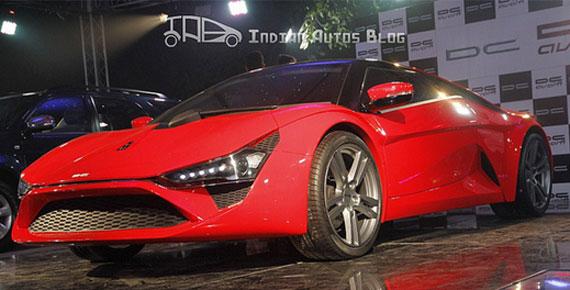 Deliveries for the supercar twill start in October 2013.
October 11, 2012
Mobile handset sales to boom in India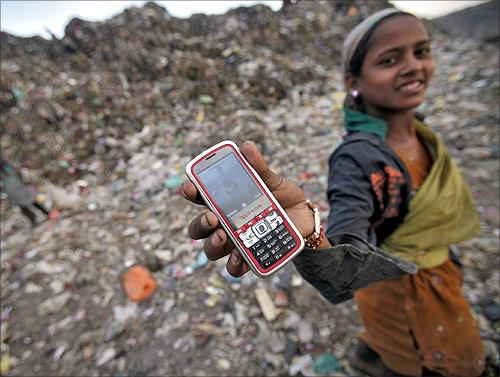 Mobile handset sales in India are forecast to reach 251 million units in 2013, an increase of 13.5 percent over 2012 sales of 221 million units, according to Gartner, Inc.
IMAGES: These 10 cars will be launched in October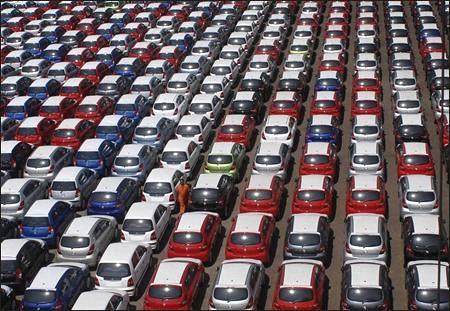 Big discounts is not all what car makers have in store for the customers, launch of new cars (facelifts and fresh products) is also in the pipeline.
20 companies worth watching this earning season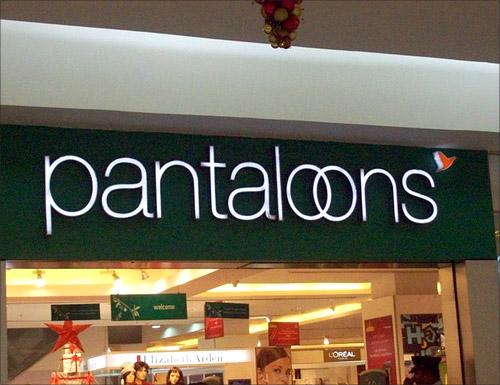 The biggest losers could be from retail space due to concerns over consumer sentiments impacting footfalls and same store sales.
Market woes: What lies ahead for DLF?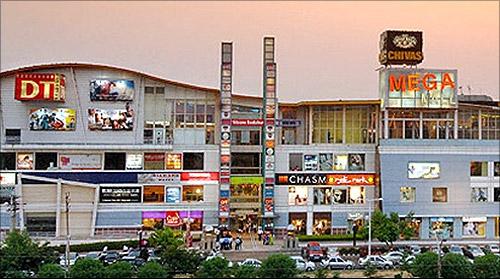 Amid allegations, the Street is divided on how things will shape up going head. Analysts feel the stock could see increased volatility and remain under pressure in the near term.
'India, China took less time to DOUBLE output'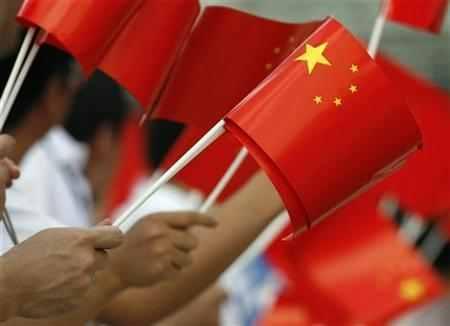 The two nations doubled their GDP per capita in 16 and 12 years respectively while US took 50 years.
WORMS in served chicken could batter KFC brand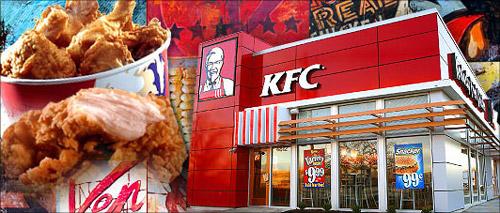 Ghosts of the past came to haunt Kentucky Fried Chicken (KFC) when officials from the food safety department in Kerala raided a Thiruvananthapuram outlet following complaints of worms in the chicken being served.
Will India see a reforms-fuelled burst of growth?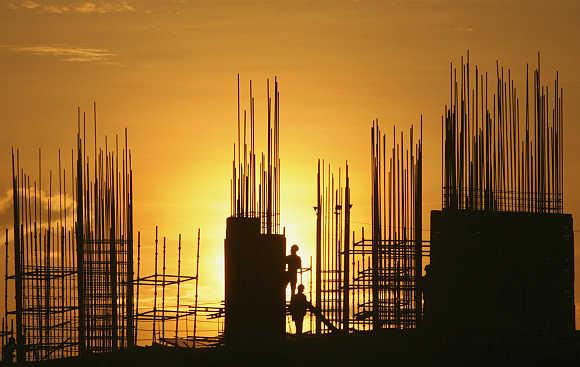 It's too early to assess their effect on real investment and output.
What Indian Railways NEEDS the most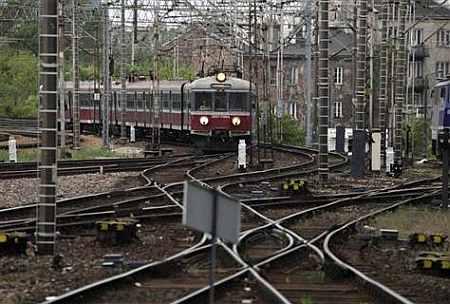 Independent, powerful tariff body the best medicine.
Walmart workers threaten strike across US on Nov 23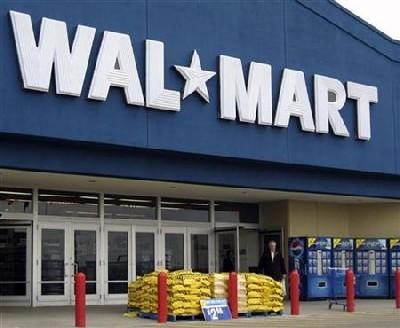 According to news reports, workers held walkouts and marches in cities across the US, including those in Dallas, San Diego, Chicago, Los Angeles, Seattle, Washington DC, Sacramento and even at its headquarters in Arkansas.
Mukesh's firm loses rights for laying gas pipelines
Downstream oil sector regulator Petroleum & Natural Gas Regulatory Board had been pushing for cancellation of the authorisation given to RGTIL.
A look at how the online world is CHANGING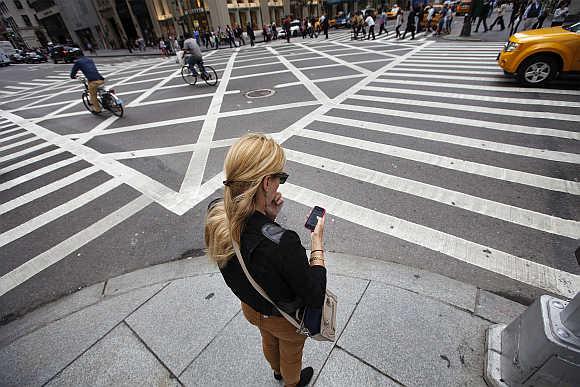 Mass use on Internet started growing 20 years ago.
After IMF, World Bank lowers India's growth forecast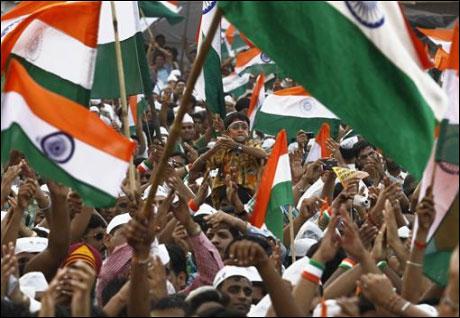 The World Bank on Wednesday cut India's economic growth projection to 6% for the current fiscal from 6.9% estimated earlier and blamed the slow down on corruption scandals and a host of policy issues including uncertainty in tax policies.
How Microsoft helps women who take career breaks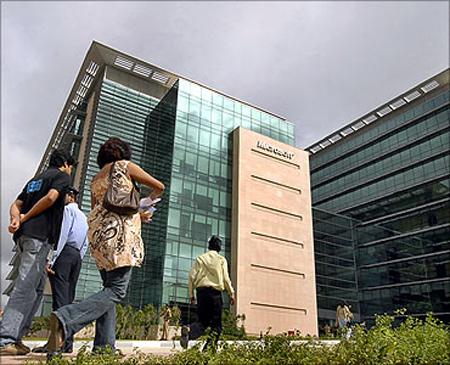 It is an initiative to help women pursue their career interests after a break and make an easy transition, back into the corporate world.
A thriving economy of AFGHAN business in Delhi!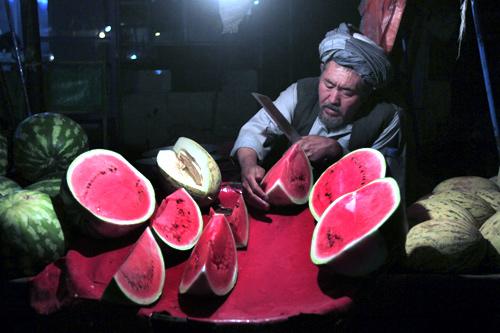 Delhi has a sizeable Afghan community, both long-time residents and visitors who come seeking medical help. <I></I> gives a snapshot of the small but thriving economy that has grown to service them.
Warren Buffett and the art of losing money in airlines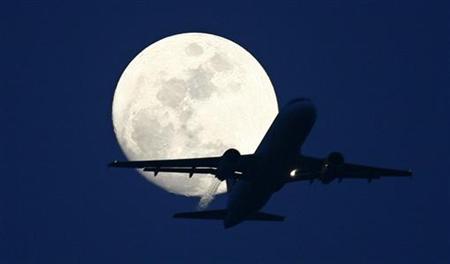 All the glamour notwithstanding, investing in airline stocks is a loser's game
October 10, 2012
India an important global player: Bernanke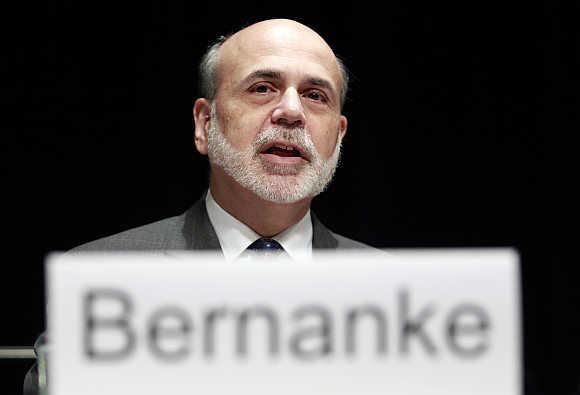 US Federal Reserve Chairman Ben S Bernanke held talks with RBI Governor Duvvuri Subbarao in Mumbai.
Nissan offers EXCITING sops on Micra, Sunny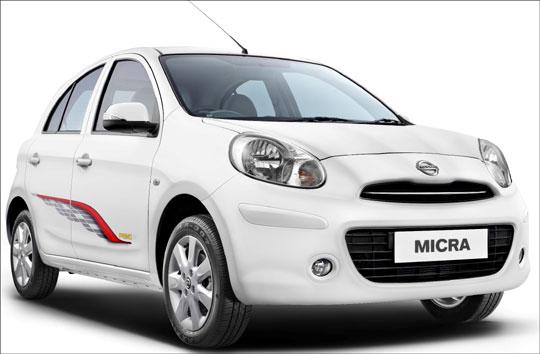 Provides a unique weekly opportunity to get refund on the purchase and winning 500gms of gold.
Car companies to sell 1-3% less vehicles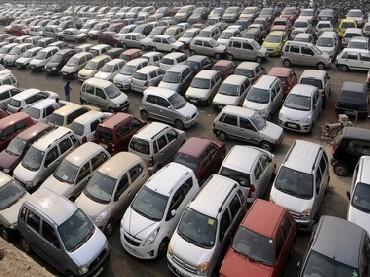 Society of Indian Automobile Manufacturers lowered car sales growth projection to just 1-3 per cent for this fiscal from the 9-11 per cent announced in July.
Education loans come back to haunt banks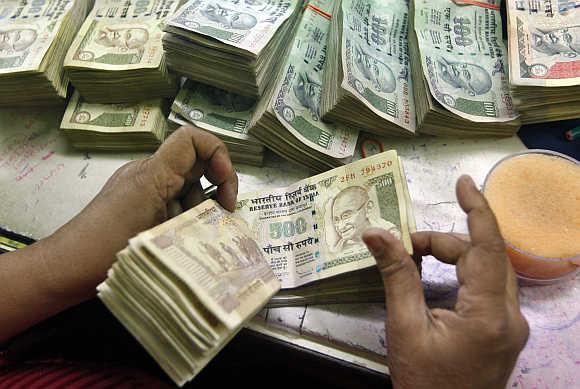 Some banks have seen gross non-performing assets as high as 15 per cent in their education loan portfolios.
Banks should have acted tougher with Kingfisher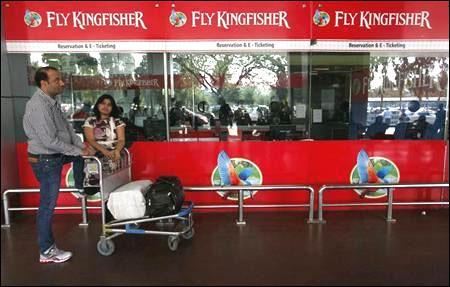 On October 5, the Directorate General of Civil Aviation, or DGCA, finally wrote to the troubled Kingfisher Airlines, asking it to show cause why its licence should not be revoked.
Toyota to recall 8,700 units of Corolla Altis, Camry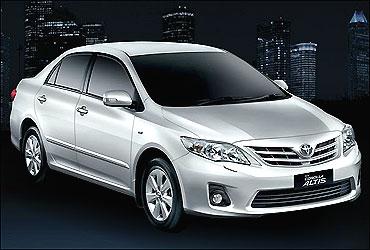 The company, which is present in India through a joint venture with the Kirloskar Group, will start the exercise from next month and will contact the respective customers, check and change the part, if necessary, free of cost.
Indian business heads meet Geithner, Bernanke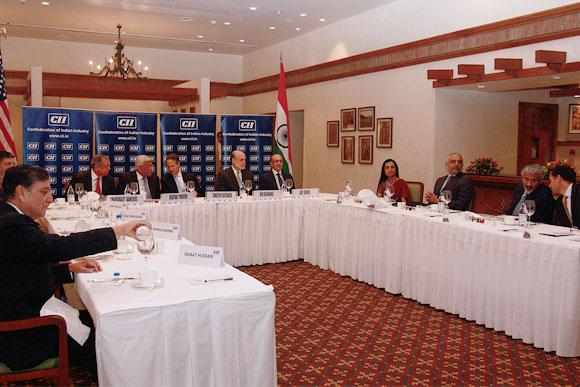 Geithner and Bernanke held talks with India's major multinational corporations.
World's largest aircraft A380 may fly to India soon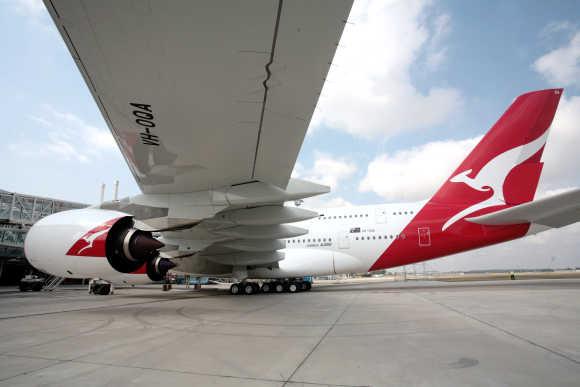 Govt plans to relax air service norms, let international airlines fly any aircraft to India.
'India should be called Subsidystan'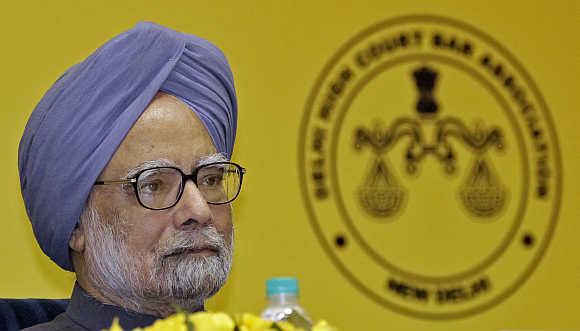 Reflating the equity market and unsustainable rupee appreciation can't make up for the lack of qualitative fiscal correction.
Why high-rise development is not that good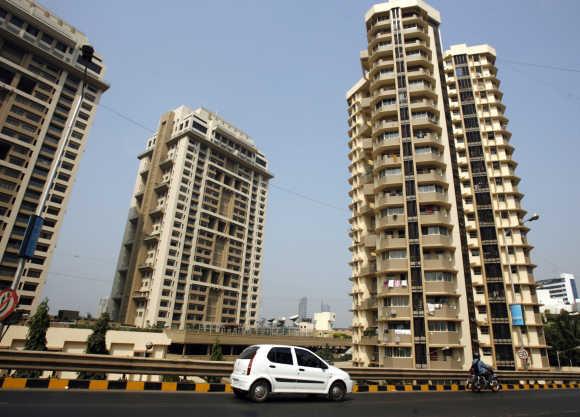 Today, the telecommunications revolution, the Internet, a concern for global warming and a desire for a healthy lifestyle are redefining urban living.
The inside story of Robert Vadra's realty business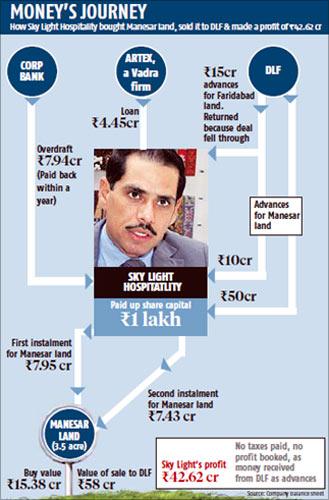 Robert Vadra, who is at the centre of a controversy over his property dealings with realty giant DLF and others, began investing in real estate five years ago, in 2007-08.
10 brands that LOST the most value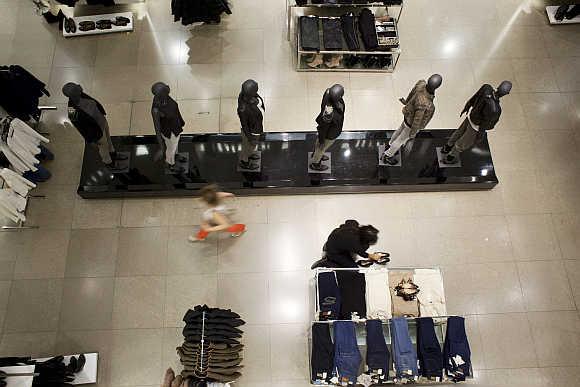 Some brands have fallen a lot in value.
Column: The markets need a speed breaker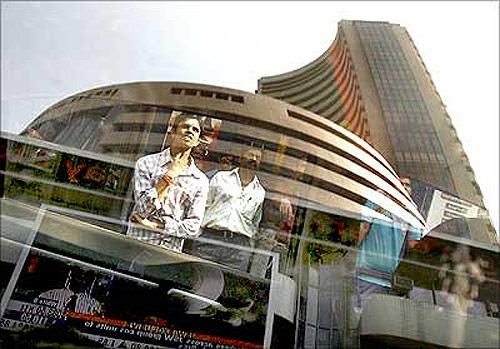 The flash crash has caused a blip that makes normal analysis suspect. It's time to include waiting periods into trading mechanisms.
Mukesh Ambani is India's RICHEST man
Energy tycoon and Reliance Industries Chairman Mukesh Ambani is the country's richest man with a personal fortune of $19.3 billion, says a report.
India's IT spend to reach $71.5 bn: Gartner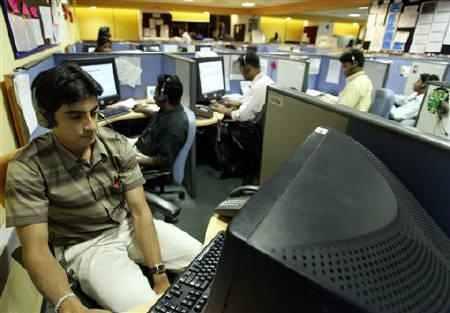 The IT spending in India is projected to total $71.5 billion in 2013, a 7.7 percent increase from the $66.4 billion forecasted for 2012, according to Gartner, Inc.
October 09, 2012
Shrinkage in air passengers: Minister concerned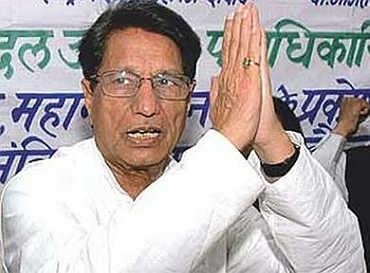 Following the global economic downturn, there were worries about a downturn in the Indian economy.
The success story of Sathya Agencies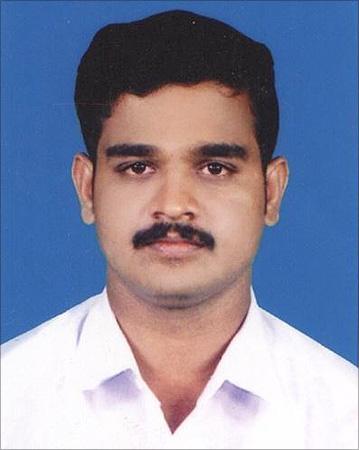 Sathya Agencies started off as a small store in Tuticorin in Tamil Nadu in 1987 selling electronic appliances and household articles.
Cadburys India to be known as Mondelez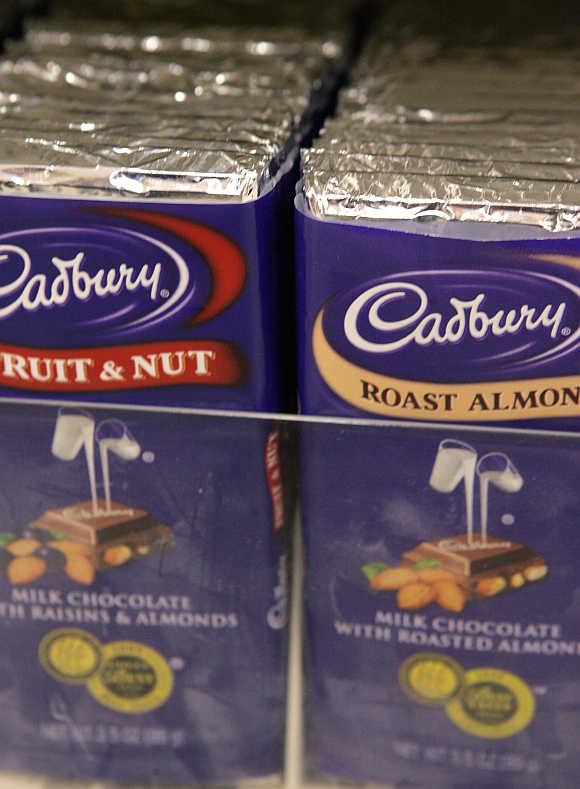 In 2010, Kraft Foods had acquired British candy maker Cadbury in a deal worth close to $19 billion.
How life insurance policies can help NRIs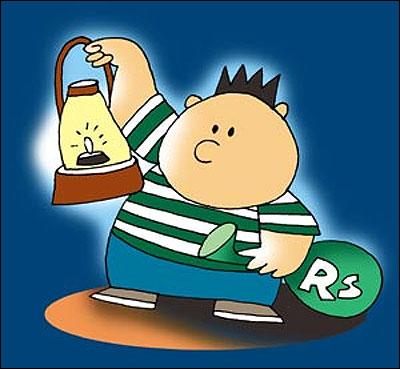 Indians have spread to virtually every corner of the globe and have made their mark in the chosen line of business or profession.
India's rural poor needs subsidy on LPG, power: PM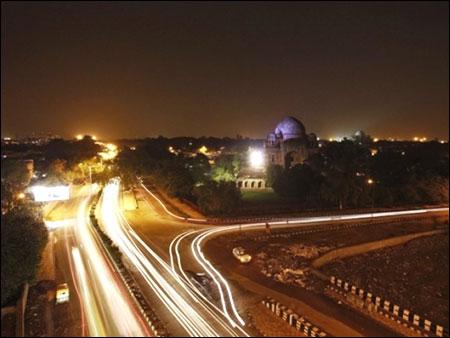 At present, around 12 per cent of around 190 million rural households today use LPG to meet their cooking energy needs.
Kolkata's small retailers TOP buyers at Metro Cash & Carry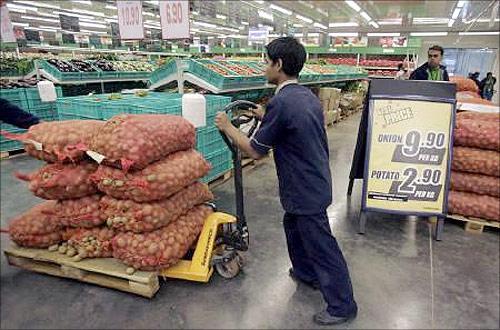 Though a decade of Big Bazaar and Spencers hasn't affected small shopkeepers, most are wary of FDI in retail distorting the market.
Where does India rank in Internet access? Find out...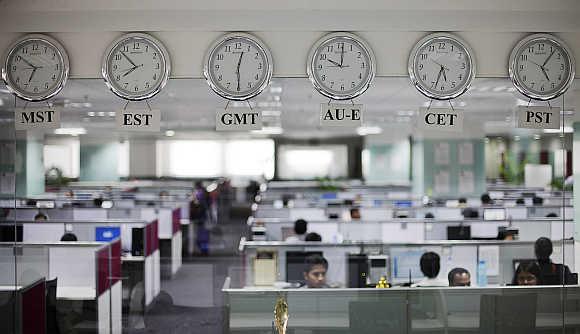 About a third of the world's population has access to Internet.
Say No to subsidised cylinder, get a reward!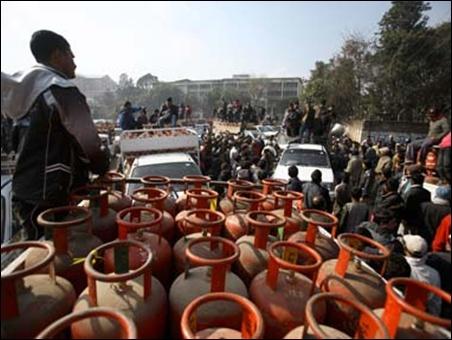 Liquefied petroleum gas (LPG) consumers might soon get to exercise an option to not get any subsidised cylinders.
One-time spectrum fee to net Rs 27,000 cr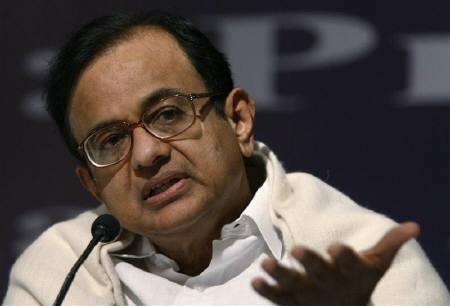 The empowered group of ministers (EGoM) on telecom headed by Finance Minister P Chidambaram on Monday decided to impose a one-time fee on incumbent operators prospectively for spectrum beyond 4.4 MHz in GSM and 2.5 MHz in CDMA.
What makes a service firm SUCCESSFUL? A few secrets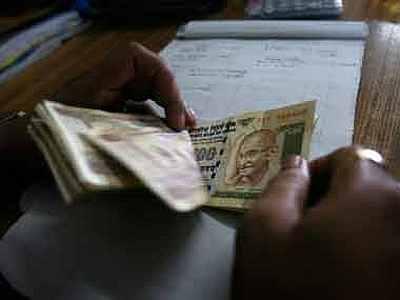 It is about a systematic approach to human resources planning and development built on a bedrock of fairness and equitable treatment, and augmented by inspired leadership -- an aspect of management that is both a science and an art form.
DC Design launches 'Tornado' SUV concept

DC Design, has showcased a concept that merges 'supercar performance and style with an SUV's off-roading capability'.
Why politics shouldn't TORPEDO insurance, pension
It's unclear how the government will rustle up the numbers to push the legislation through Parliament.
World's 10 companies with LEAST productive workers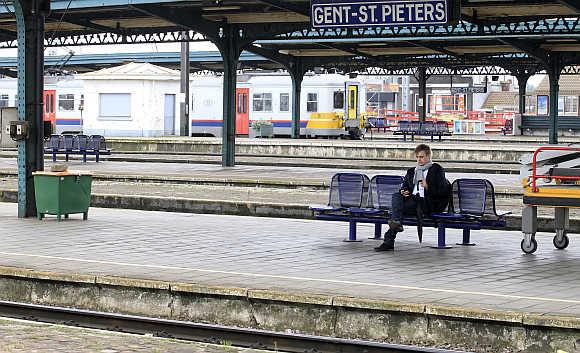 There are some companies that are able to generate highest revenue with fewest employees.
India's reforms: Is the foreign investor still excited?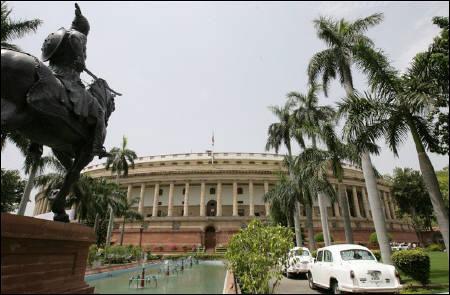 Global investors say the volatility in policy and the corruption scams of the last two years cannot be erased with two days of announcements.
October 08, 2012
China tests high speed train in high altitude region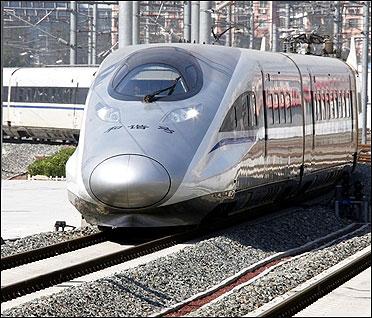 China on Monday successfully tested its new high-speed train connecting top cities in the high-altitude northeast region spanning about 921 kilometres.
Absence of reforms will slow growth: Chidambaram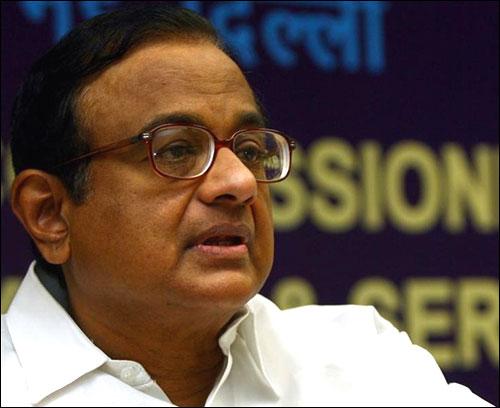 India's economic growth during 2011-12 slipped to nine-year low of 6.5 per cent and during the first quarter of the current fiscal it was 5.5 per cent.
Why DLF's deals with Sky Light need explanation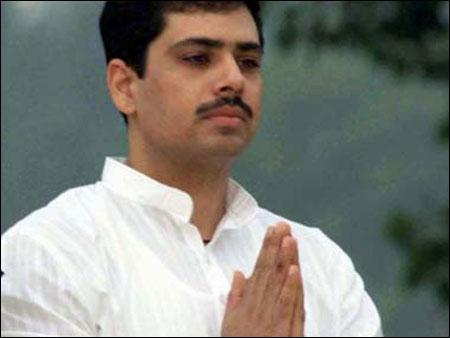 Is it the usual practice for DLF to give an advance equal to 86 per cent of the sale price on land, before the sale takes place?
UPA's swing: From policy paralysis to economic reforms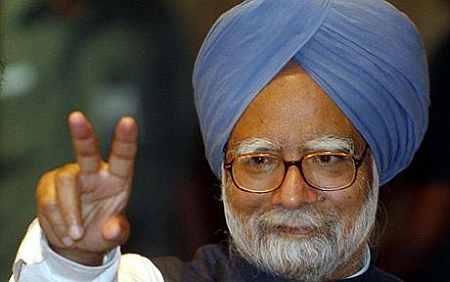 The government's frenetic pace of activity resulting in a series of economic policy initiatives in the last two months has taken the opposition political parties by surprise.
Safety nets for child techies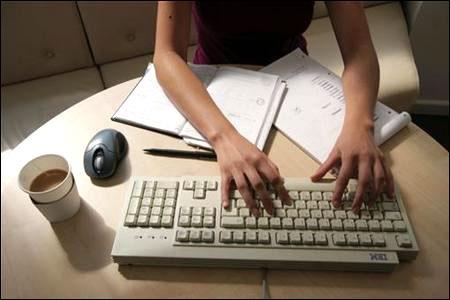 Here are some apps that facilitate parental control over children's internet browsing habits.
Emkay Global admits error in Nifty crash; stock tanks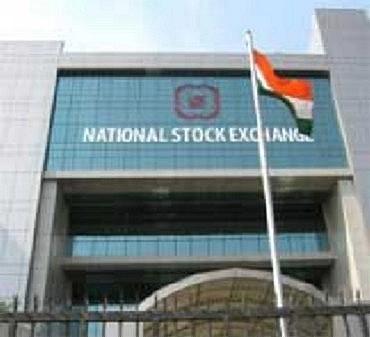 Emkay Global Financial Services on Monday admitted an error on its part for the 900-point flash crash of the NSE index Nifty on Friday morning, and said it would help the stock exchange in probe into the matter.
How Indian firms can SUCCEED in foreign markets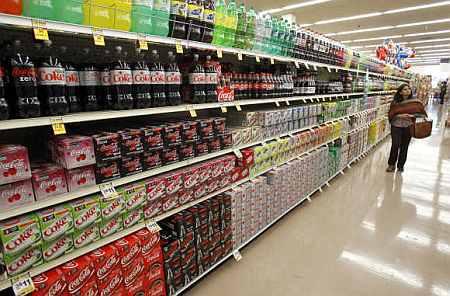 Home-grown companies venturing abroad have been on the rise. But the trip is fraught with challenges and risks.
Nissan plans SMALL CAR made entirely in India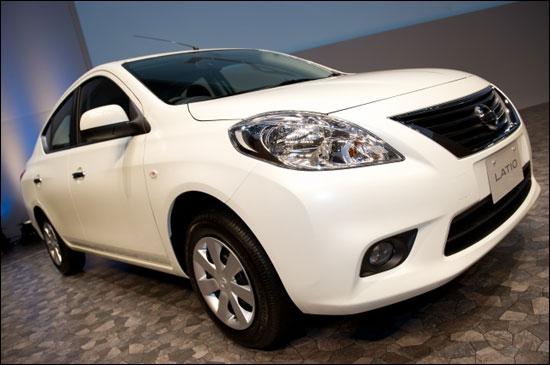 The company's Indian subsidiary, Nissan Motor India, is rapidly strengthening its research and development wing for the purpose.
India is one of the TOP job makers due to offshoring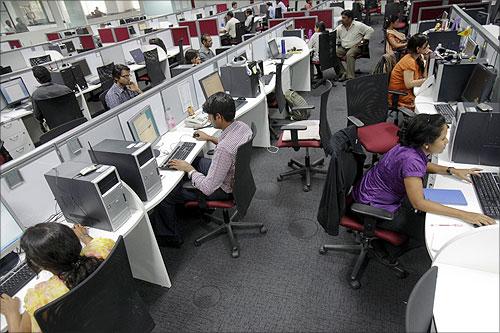 India created 64,370 jobs in the last four years owing to outsourcing activity.
The real story behind India's infrastructure woes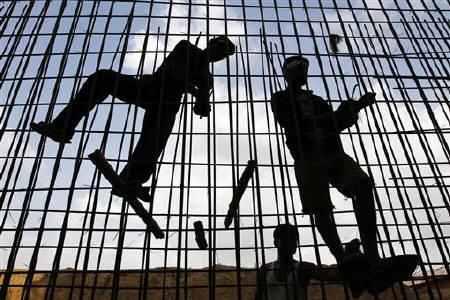 PPPs in infra are on the cusp of disaster. The country needs a different strategy to build public services infrastructure.
DB Realty eyes return to Mumbai property mart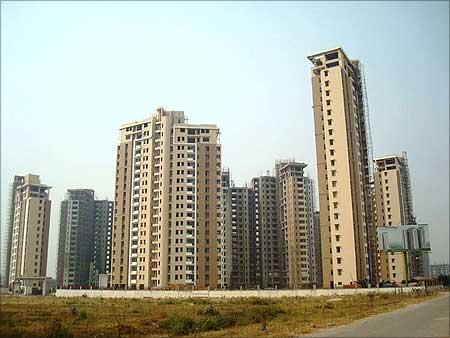 DB Realty Ltd is taking aggressive steps to come out of the shadows of the second generation telecom spectrum scam.
How to enhance the BATTERY life of your smartphone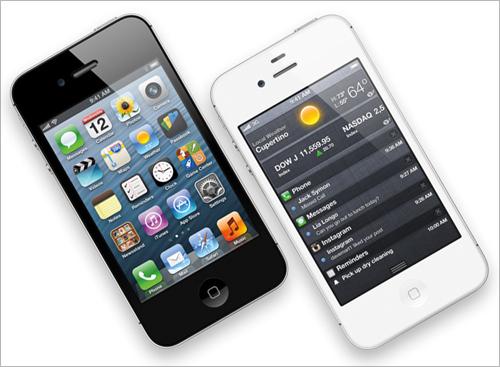 The solution lies is in getting a good battery pack.
Facebook in bid to give more bang for ad buck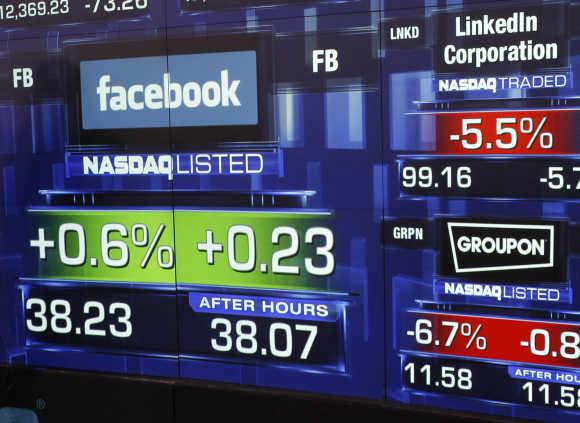 While the social media giant says 70 per cent of campaigns gives a return on ad spend of three times or more, many feel Facebook has still not managed a consistently successful model.
Despite crisis, Kingfisher CEO gets HEFTY hike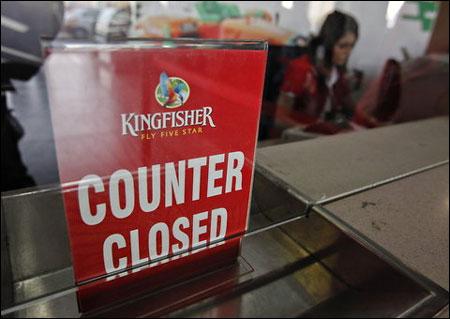 Among the country's three listed airlines also, Kingfisher chief executive officer Sanjay Agarwal's pay package was the second highest in the last fiscal ended March 31, 2012, as per the remuneration details provided in their annual reports.
RIL refuses govt order to swap KG-D6 gas with AP co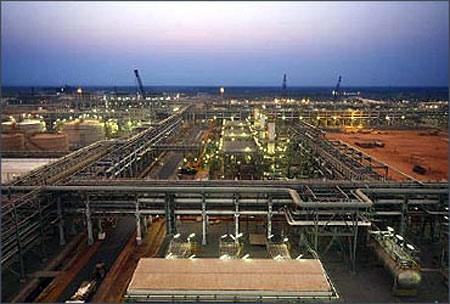 RIL in a letter to the ministry said if such an "untenable" policy was allowed it would encourage KG-D6 allottees to sell the cheap gas at higher rates during times like plant shutdowns when they don't need the fuel.
IMAGES: 20 most valuable brands in the world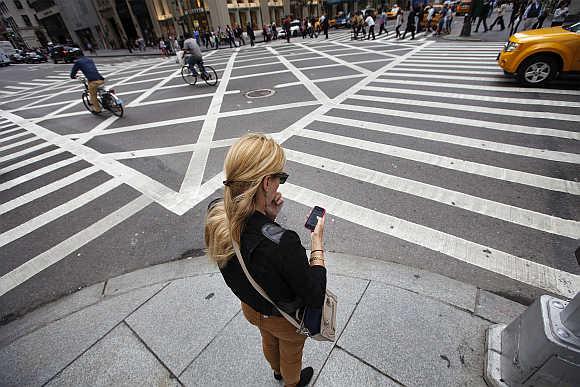 Let's take a look at 20 most valuable brands in the world.
October 05, 2012
India Inc keen on investing in Kashmir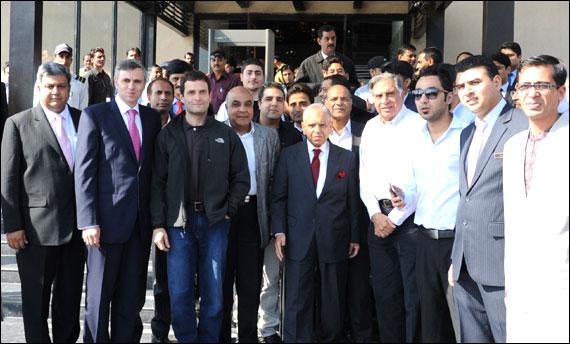 Corporate magnate Ratan Tata on Friday said that Congress general secretary, Rahul Gandhi had opened a door for investments in Jammu and Kashmir.
How business can transform Kashmir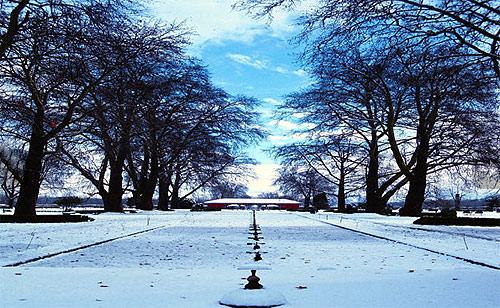 Rapid economic growth has made full integration of the North-east with the mainstream look possible. The same must happen in Kashmir.
DGCA issues show cause notice to Kingfisher Airlines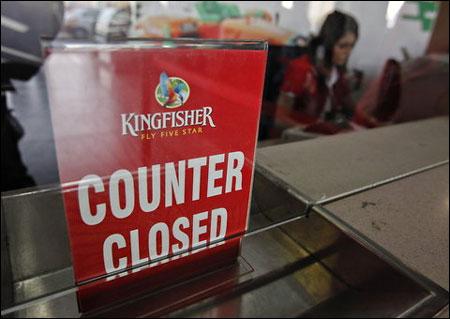 Spelling fresh trouble for Kingfisher Airlines, aviation regulator DGCA is likely to issue a show-cause notice asking why its flying license should not be suspended or cancelled.
Will the quota system for LPG cylinders work?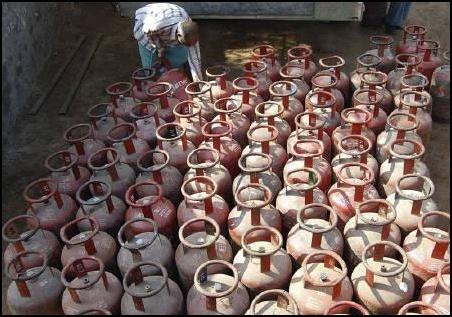 When household bills for Liquefied Petroleum Gas (LPG) jump over 60 per cent for those using 12 refills a year, the increase in the price of cooking fuel will beat that of petrol.
How to increase home loan eligibility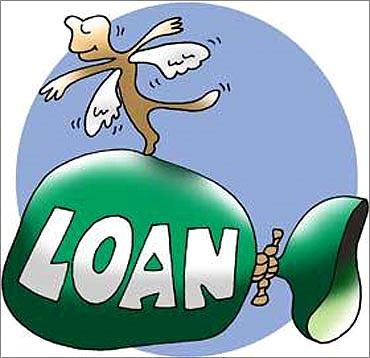 The eligibility is calculated on the basis of repayment capacity of the applicant on a monthly basis.
Fewest hours at workplace: Paris is No.1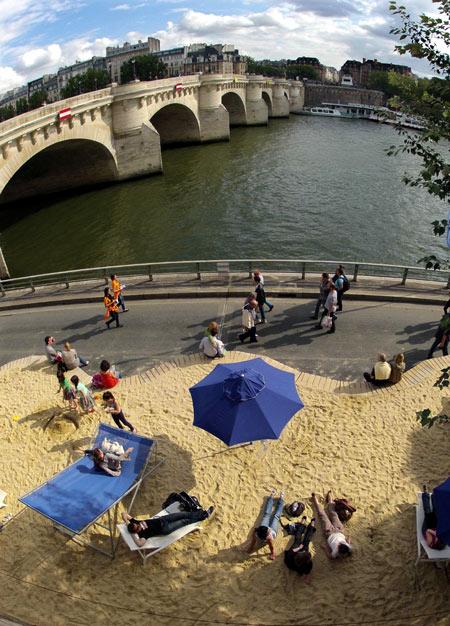 People in Paris and Lyon spend the fewest hours at their workplace.
Buying your dream home? Read this!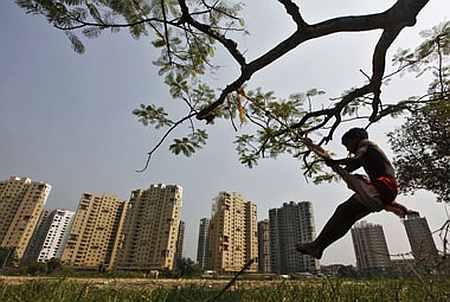 Going for a house that you can't afford to pay for is like eating more food than you can digest.
Kingfisher staff salary: Lenders to release money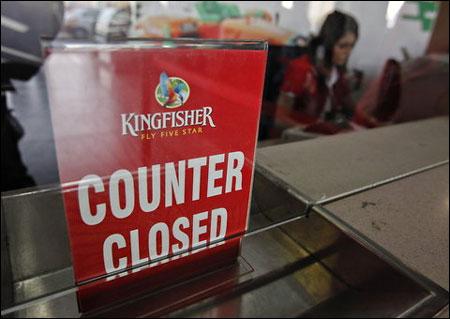 Move follows income tax department's decision to lift freeze on some bank accounts
Existing borrowers can opt for loan conversion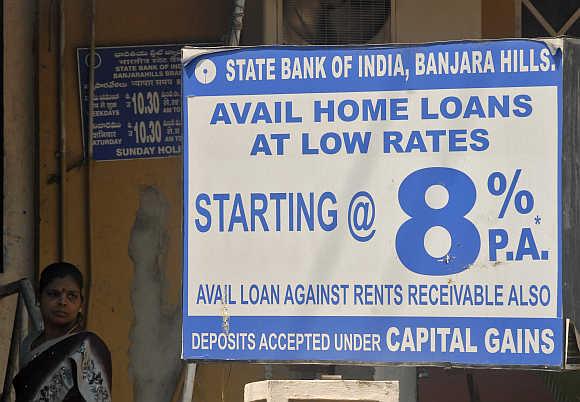 Borrowers can make a home loan switch to a bank that is offering a lower interest rate.
India should make it easy to hire, fire workers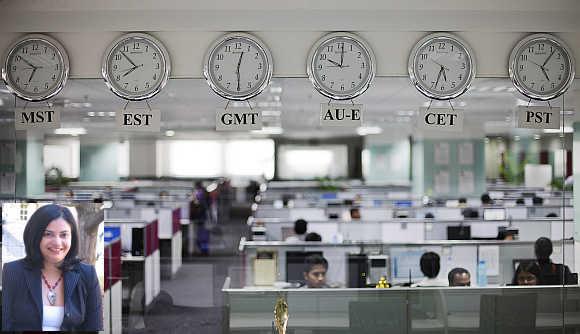 Foreign investors don't like policy uncertainty and reversibility, says Anusha Chari.
Inflation is denting festive buying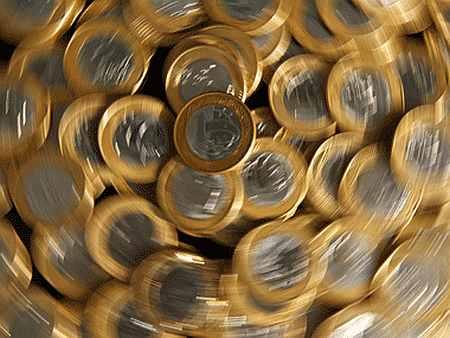 The quick survey done by Assocham found that during last year middle and lower middle income families on average spent nearly 29 per cent of their salary on Diwali for shopping, sweets, gifting etc.
How does India fare against Brazil, Russia and China?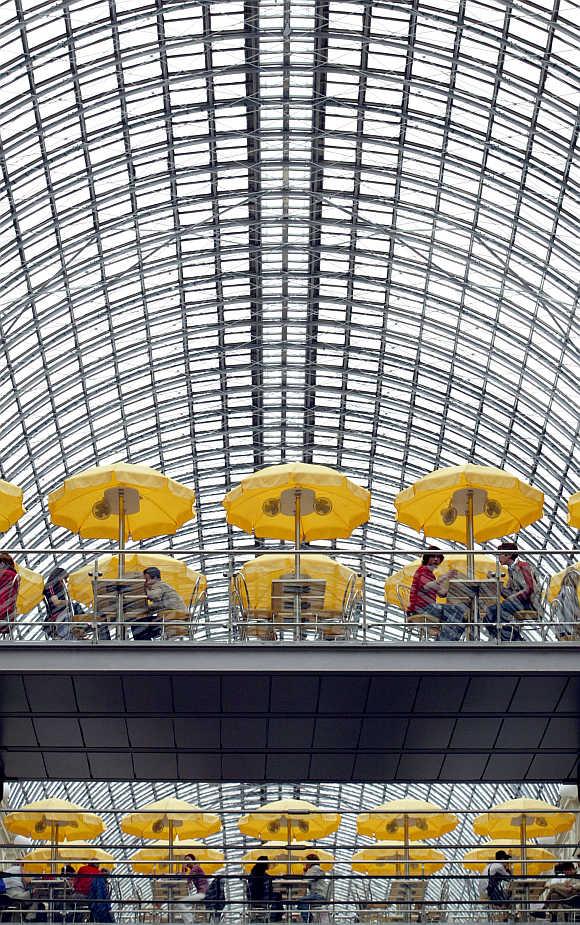 With the economy slowing down, where does India rank against Brazil, Russia and China?
REVIEW: Is Mahindra Quanto a good car?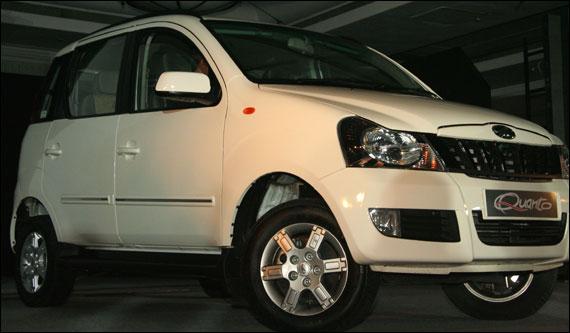 The Quanto leaves you in no doubts about its machismo or its SUV lineage.
October 04, 2012
UPA out to sell country's interests in all sectors: Left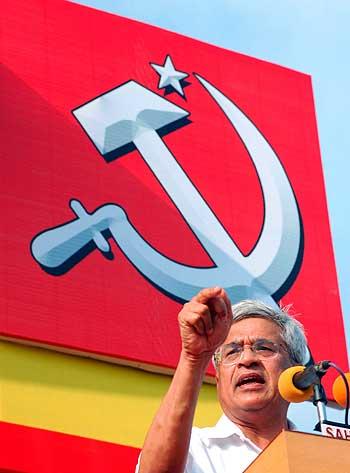 The Left parties on Thursday came down heavily on the government for deciding on a series of second- generation of reforms, saying they would fight to defeat these policy measures when they are brought in Parliament.
Cabinet nod for hiking FDI cap in insurance, pension
The UPA Government continued to display its commitment to reform agenda as the Cabinet today gave nod to two important financial sector reform bills, aimed at increasing foreign direct investment (FDI) in the insurance sector to 49 per cent from the current 26 per cent and opening up of the pension sector. Besides, the Cabinet approved the Companies Bill, 2011.
Obama still AGAINST outsourcing jobs to India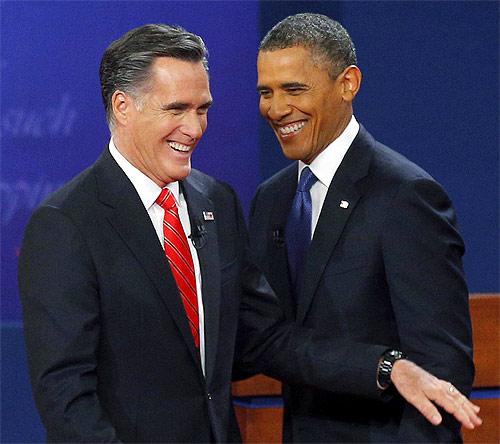 Sticking to his opposition to outsourcing jobs to countries like India, President Barack Obama has said that he wants to give tax breaks to companies that are investing in the United States.
Steve Jobs comes alive at Madame Tussauds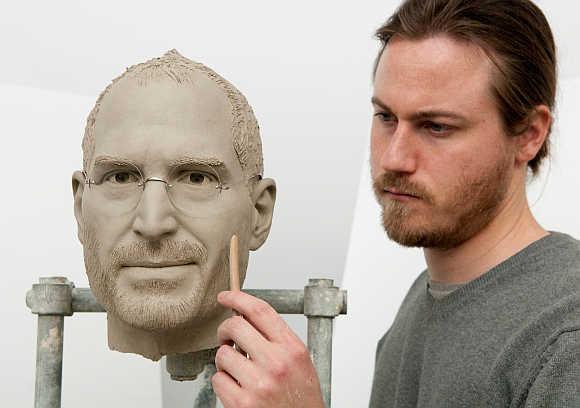 Madame Tussauds Hong Kong has revealed a wax figure of Steve Jobs.
Automobile sales: Who's the winner in India?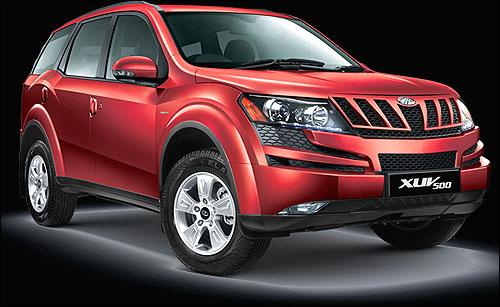 Consumers are preferring time-tested category leaders or vehicles that are relevant to the Indian market.
Hope of Kingfisher Airlines resuming operations fades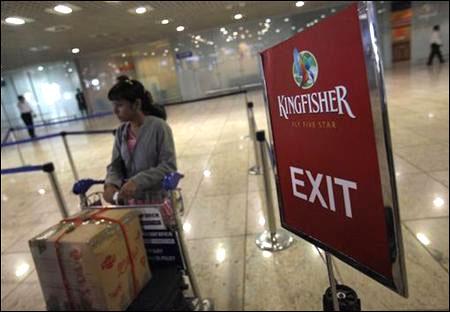 Civil Aviation Minister Ajit Singh also expressed doubts whether the carrier, facing a partial lockout, will be able to fly from Friday.
Marc Faber on what investors must do to stay RICH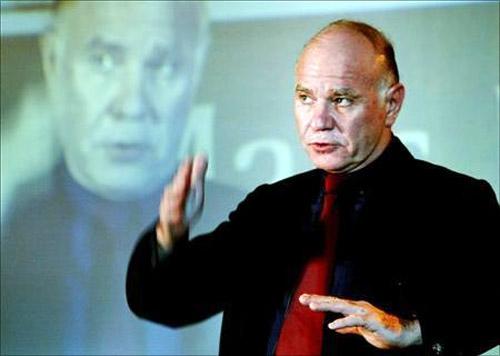 I still hold 25 per cent in equities, says Marc Faber.
Infosys stock can fall by 40%: CLSA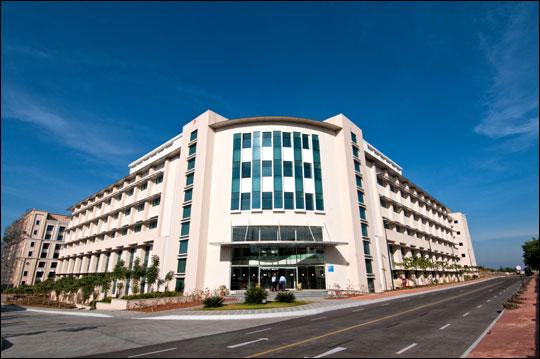 The share price of Infosys Ltd came under pressure on Wednesday as global equity research firm CLSA said its stock could fall 40% from the current levels in 12 months.
Indian low-cost carriers sniff opportunity in Gulf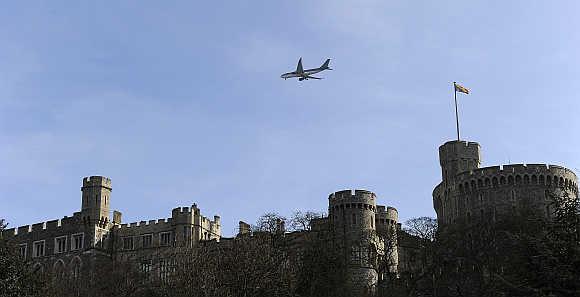 Routes abandoned by long-haul Gulf carriers like Emirates and Etihad have given Indian low-cost carriers an opening. But can they compete with Air Arabia?
GOOD NEWS! New reform hopes lift Sensex above 19,000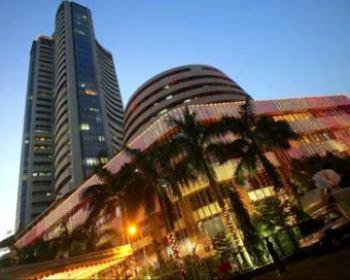 Financials among top Sensex gainers
India moving towards a mobile workforce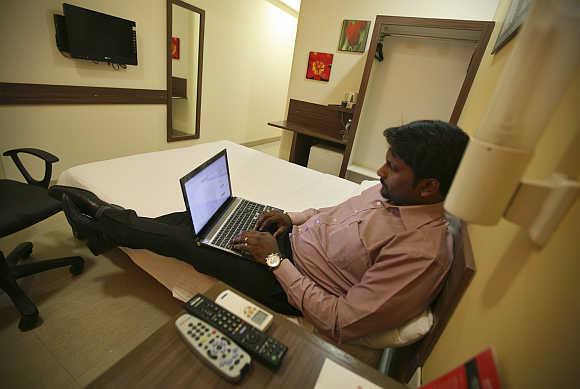 Traditional office is rapidly giving way to a highly mobile workplace of the future.
'India should cut barriers to boost global trade'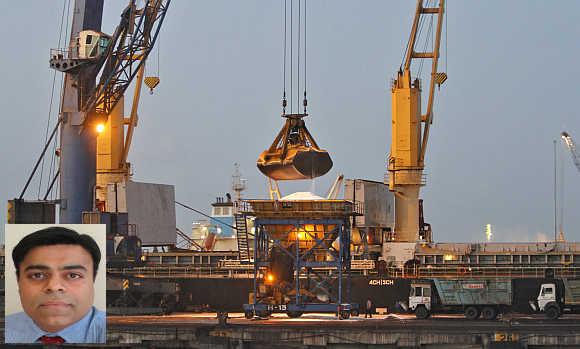 SC/STs have seen significant catch-up in education and incomes relative to non-SC/STs in recent years, says Pravin Krishna.
Cities with the longest working hours, Mumbai at No. 3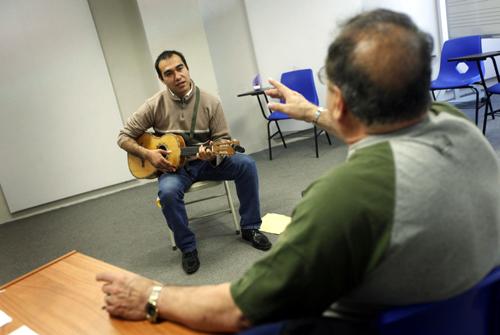 In terms of working hours, Asian cities still lead the field with an average of 2,154 hours annually, followed by Africa with 2,138 hours, the Middle East with 2,023 hours and South America with 1,989 hours.
October 03, 2012
Parekh panel for HIKING power charges, rail fares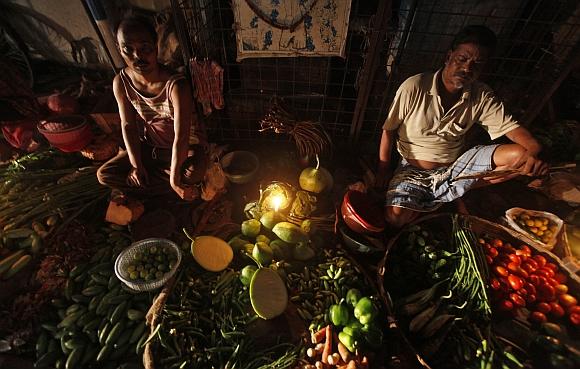 Suggesting big-ticket reforms to attract investment in the infrastructure sector, a high-level committee on Wednesday recommended increasing electricity charges and rail fares.
Petrol price may be cut by Rs 1.6 a litre soon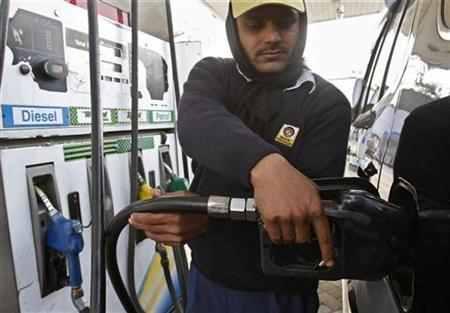 Petrol price may be cut by about Rs 1.60 per litre later this month as appreciation of rupee against the US dollar has helped state firms make profit on the fuel.
Talks fail; Kingfisher crisis deepens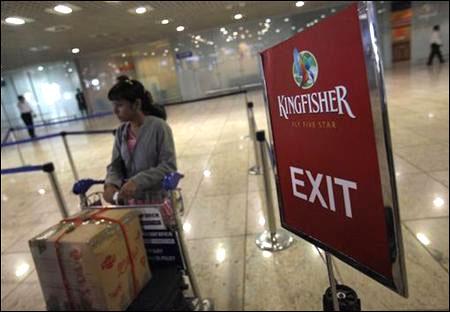 With no end to the deadlock, a question mark hung over the airline's plans to resume operations from Friday, after a four-day partial lockout and complete suspension of all operations since Monday night.
COLUMN: Degrowth and Gandhian inspiration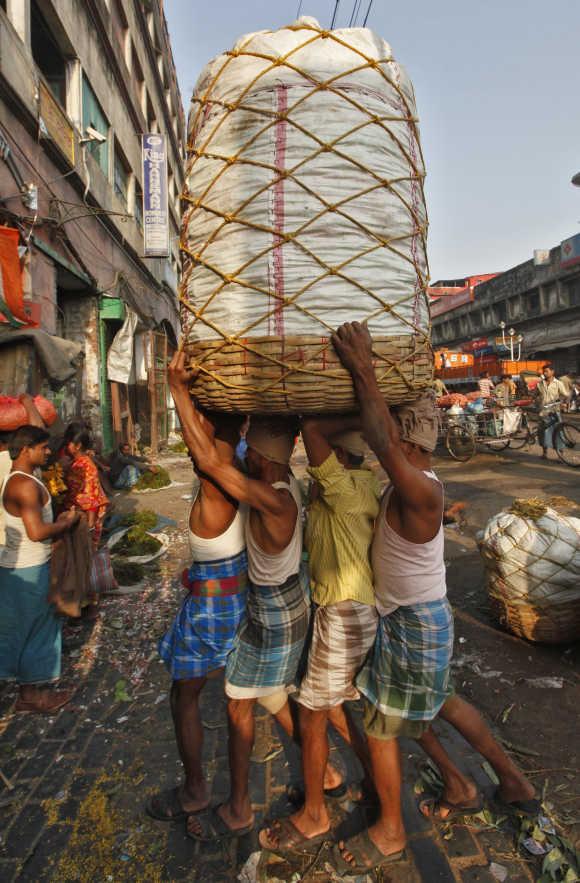 Whether it is the avalanche of corruption or economic and environmental crises -- remembering Gandhi seems just too painful. That is because the ideals Gandhi represented and lived seem to recede further and further out of reach.
Taj Mahal, Eiffel Tower in Dubai 's realty project!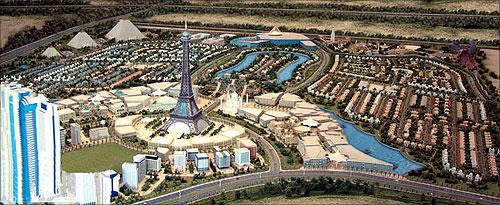 A replica of Taj Mahal, Taj Arabia, several times bigger than India's architectural marvel, will be a part the Falconcity of Wonders (FCW) - a multi-purpose project being developed in Dubai.
How the MAHARAJAH is selling a dream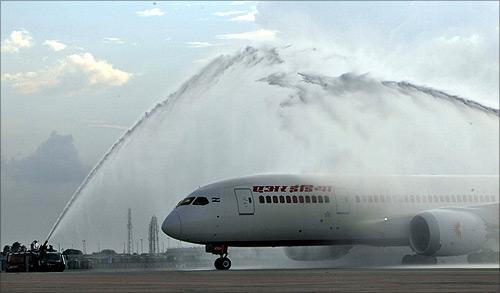 Air India is going all out to woo business class travellers asking them to fly the Dreamliner, but the jury is out on whether that will be enough to create a brand image.
ADB LOWERS India's growth projection to 5.6%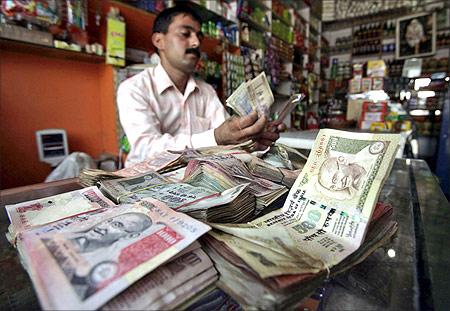 The Asian Development Bank (ADB) on Monday lowered India's growth forecast for the current fiscal to 5.6 per cent, from 7 per cent projected earlier, citing falling global demand and impact of delayed monsoon on agricultural production.
COLUMN: What ails India's urbanisation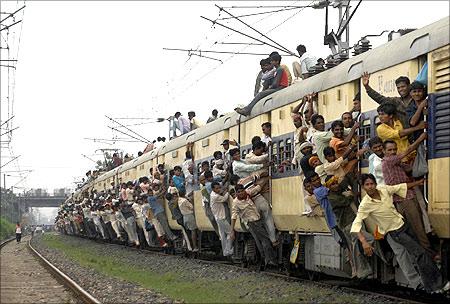 India's sectoral shift away from agriculture to industry and services is reflected in its spatial pattern of urbanisation with firms locating in the bigger cities and metropolises to exploit scale economies.
Indian IT companies defused US outsourcing bogey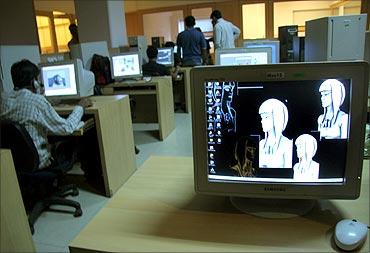 First, the US today has bigger economic headaches than outsourcing.
RISING prices: An LPG cylinder now costs Rs 883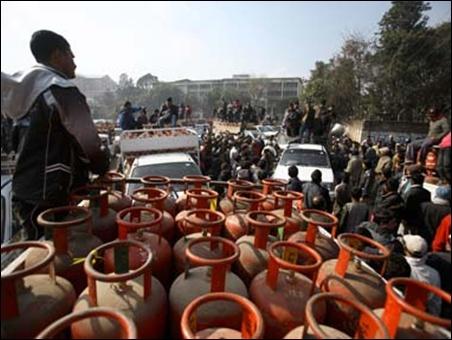 In the first price revision after the government capped the number of subsidised cylinders for consumers, domestic liquefied petroleum gas (LPG) has become nearly 17 per cent dearer, thanks to firm international prices.
BRAND BENGAL seeks to ride piggyback on SRK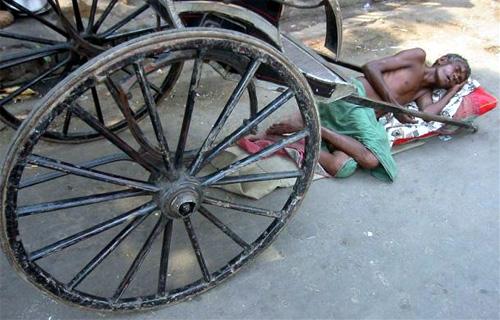 Will the glamour quotient help boost the state's image?
How to fix America's fiscal problem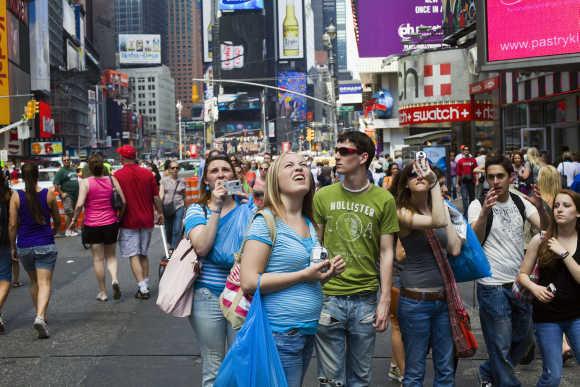 The political stand-off in Washington makes tax hikes impossible. But there's a way around it.
'Fear that FDI will hurt small shops is misguided'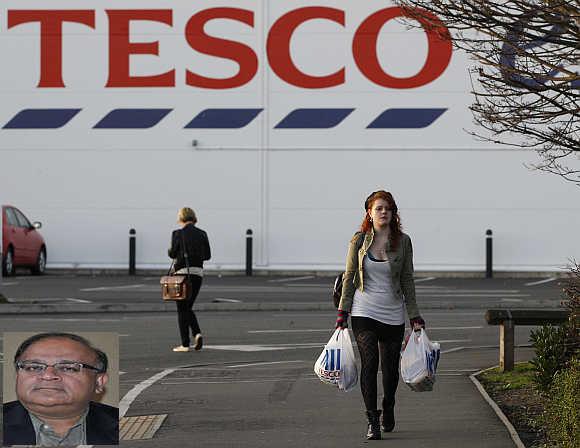 India is not able to specialise according to its natural comparative advantage, says Devashish Mitra.
PHOTOS: 9 stunning cars at the Paris Auto Show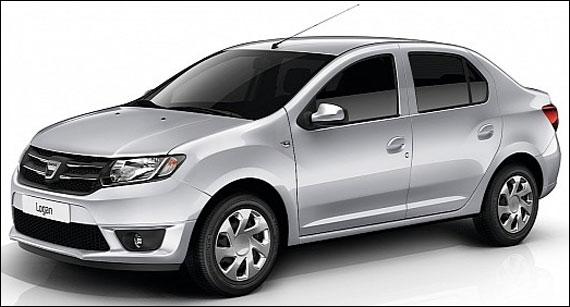 This year it is being held between September 29 to October 14.
Is your state posting good GDP growth? Find out...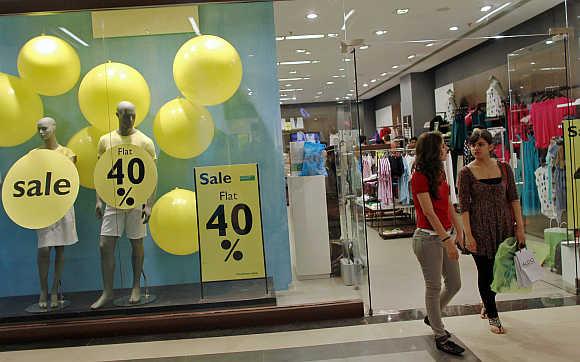 There are vast differences between Indian states and union territories when it comes to GDP, growth and population.
PIX: Apartment rentals are HIGHEST in these 20 cities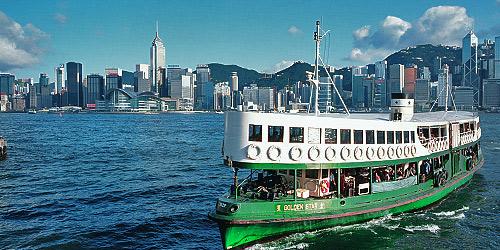 Eastern Europe and Africa have the most favourable housing conditions.
October 02, 2012
Sam Pitroda on innovations and more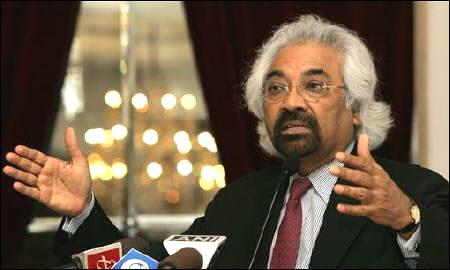 How the internet was changing the world and why it took time in India to implement policy changes.
SPECIAL: Kushagra Bajaj embarks on a power play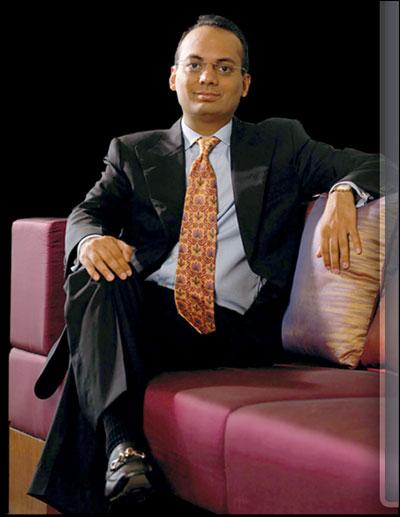 This lesser known Bajaj is quietly transforming his family business by focusing less on sugar, where he is the country's largest producer, and getting into power.
Is Starbucks JV too early to celebrate?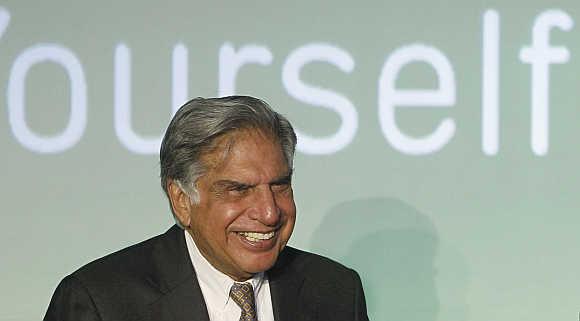 Some analysts say it is too early to say anything about the prospects.
Rajan Mittal on why jobs won't be lost in retail sector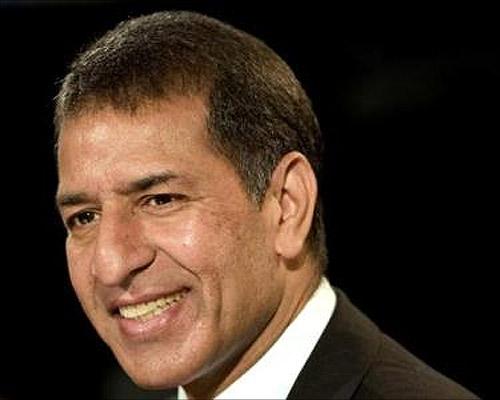 Bharti Enterprises has had a joint venture with Walmart in the wholesale trade for years in India.
How BADLY has Obama scored on the economic front?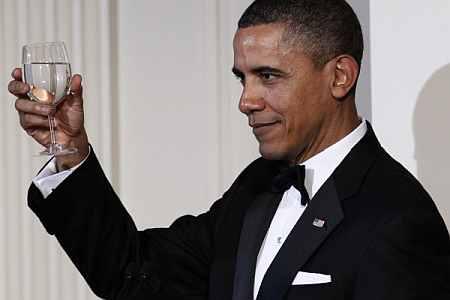 For those of us who are interested in the US presidential election, it might be useful to take stock of how well or badly the Obama administration has done on the economic front over the last four years
How mobile apps make banking easier

Banks have been quick to embrace the smartphone era. Their apps for financial transactions promise ease, convenience and freedom from rigmarole.
IMAGES: Stunning electric cars you would love to drive!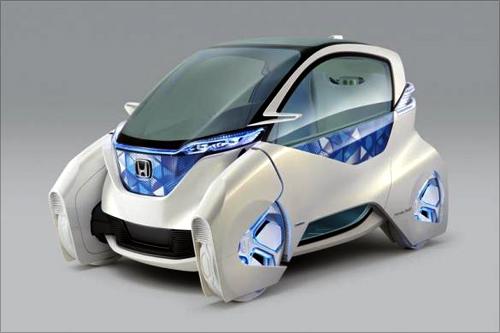 Electric cars were popular in the late 19th century and early 20th century.
October 01, 2012
EXPLAINED: Kelkar committee report on Indian economy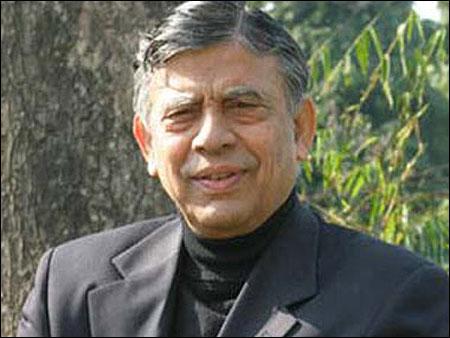 According to the report, Indian economy is headed for a "perfect storm" worse than 1991 because government's cashflow by March 2013 is threatening to be Rs 110,000 crore (Rs 1,100 billion) more in the red than the expected Rs 500,000 crore (Rs 5,000 billion).
Aim was to brew India's finest beer: Cobra founder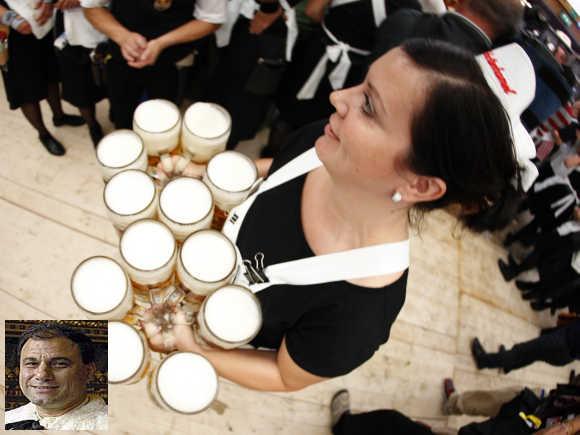 I used to personally deliver beer to Indian restaurants in my car, says Lord Karan Billimoria.
Microsoft proposes revised FEES for H1B visa, green card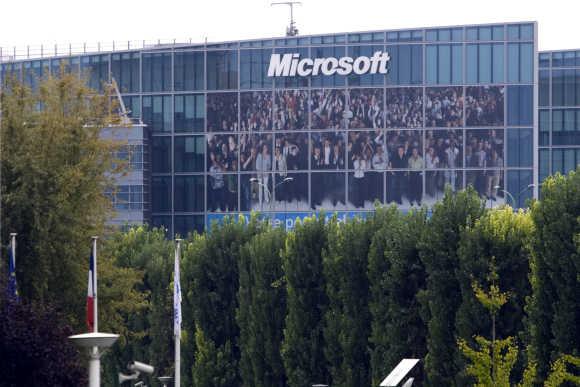 In a proposal that will hit Indian IT companies the most, US software giant Microsoft Corporation has suggested a whopping fee of $10,000 (over Rs 5 lakh) for a new category of H-1B visas and $15,000 (more than Rs 7.5 lakh) for permanent residency or Green Card.
IMAGES: Stunning cars that will make you drool!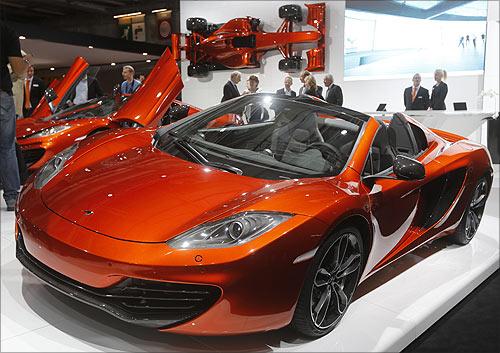 The Paris Motor Show is a biennial auto show in Paris.
iPhone 5 vs iPhone 4S: Which is BETTER?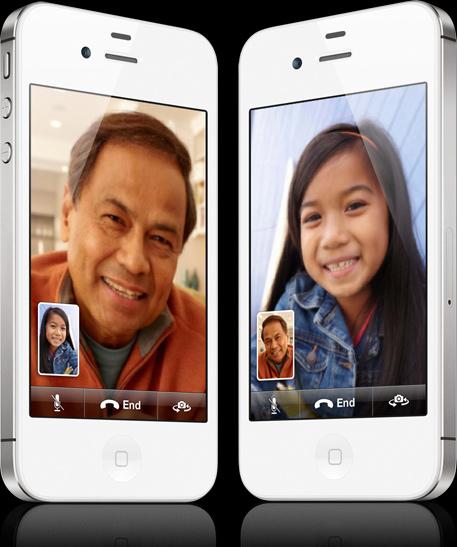 Here's a comparison of iPhone 5 with the iPhone 4S.
IMAGES: Mumbai, Delhi among world's cheapest cities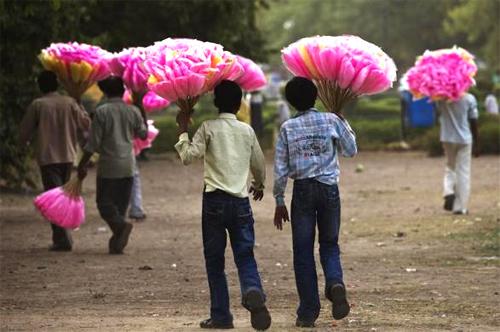 While Oslo, Zurich and Tokyo are the world's most expensive cities in the world, New Delhi and Mumbai are the cheapest cities.
Are the govt's food wastage figures CORRECT?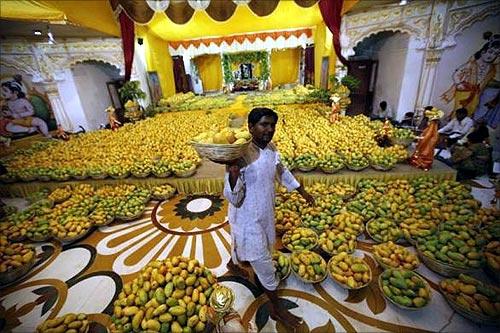 The government has often defended its decision to open multi-brand retail to foreign direct investment (FDI) by saying modernisation of the sector through fresh investment would bring down wastage of fruit and vegetables.
'India's economic situation could be worse than 1991'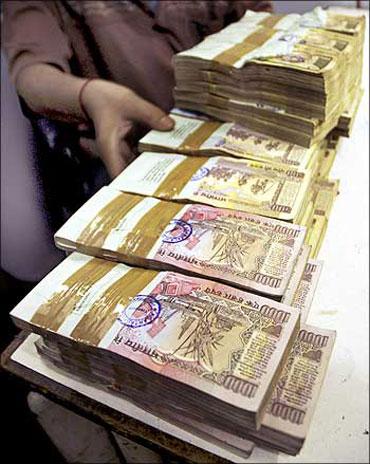 The Vijay Kelkar committee has cautioned that India's current account deficit (CAD) might rise to a record 4.3 per cent of gross domestic product (GDP) in 2012-13 if reforms to address this do not take place.
September 28, 2012
Remove subsidy on diesel, LPG by 2016: Kelkar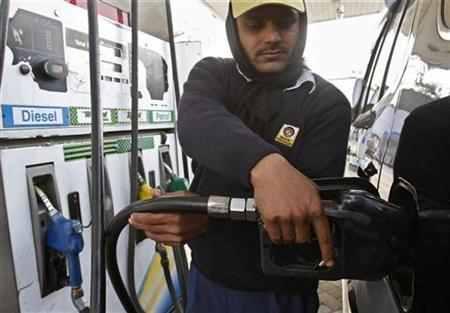 The Kelkar Committee has recommended sharp reduction in subsidies on petroleum, food and fertiliser, which the government said was contrary to its policy of protecting the poor.
Special: Who's afraid of FDI in retail?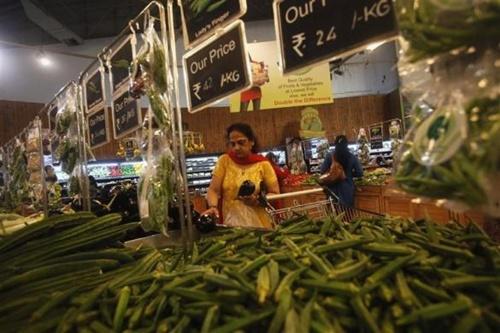 The experience in developing markets suggests that foreign direct investment in retail need not be a bane.
Fitch LOWERS India's growth forecast to 6%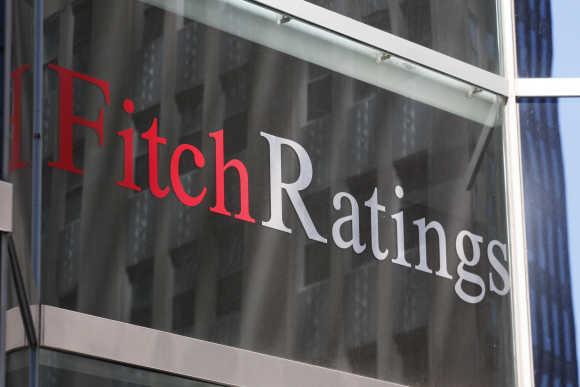 India's economic growth has slowed to a three-year low of 5.3 per cent in the April-June quarter of the current fiscal.
Special: Is the telecom sector's party over?
Mobile phone firms are willing to let go of inactive subscribers because holding on to them doesn't help in any way in the new order.
How Daimler India plans to make it big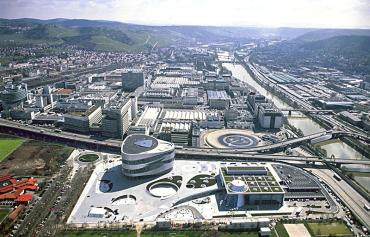 Daimler India Commercial Vehicles, subsidiary of Daimler, Germany, has relaunched itself in the Indian market.
Kitna deti hai? Is the slogan for car buyers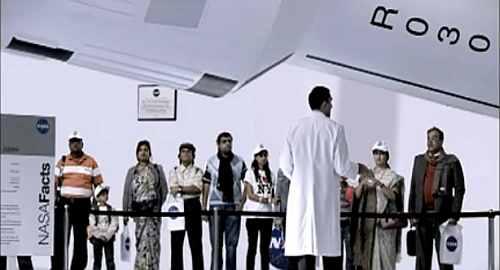 The question brilliantly sums up the obsession for mileage among Indian consumers. A study by consumer research agency J D Power has shown why the ad was on the dot.
SHOCKER! Core sector growth slows to 2.1%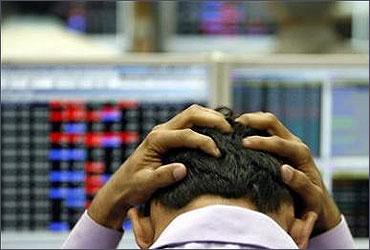 The eight core sector industries have a weight of 37.9 per cent in the overall Index of Industrial Production.
Are HIGH salaries for CEOs justified?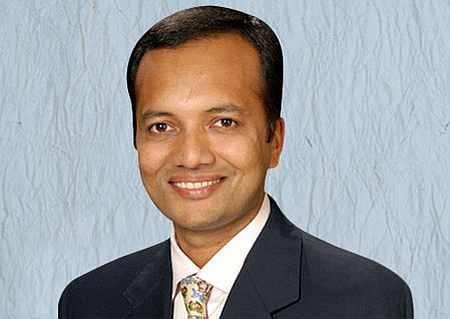 The more crucial point is that India Inc can't argue against transparency.
How Neil Mills plans to make SpiceJet PROFITABLE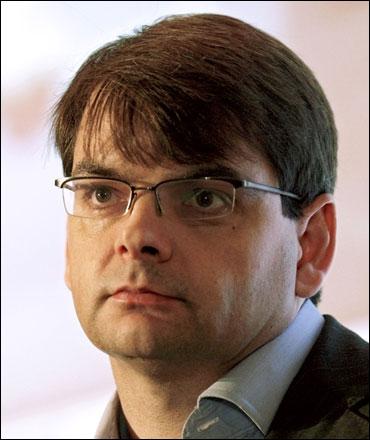 With a contrarian approach to the Indian market, Mills has reconfigured SpiceJet and eked out its first profit in five quarters. His plan is not without risks.
Amazing cars that will soon make their way to India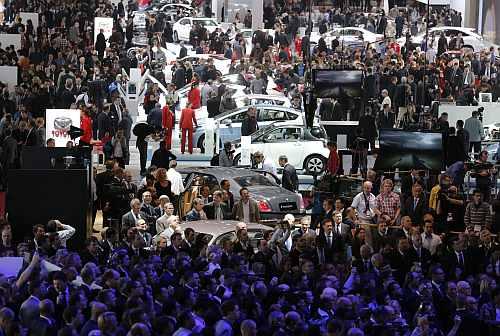 The slowdown in Europe is a reflection of events at the biennial event, but here are some vehicles that have the potential to either be launched in India or have an impact on the way the Indian automobile industry moves forward.
IMAGES: What's inside the new iPhone 5?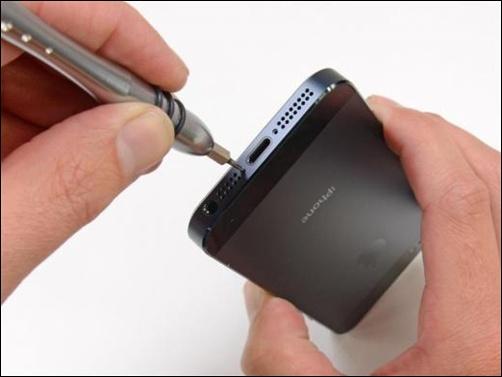 Take a closer look at the thinnest and lightest iPhone ever.
Are Indian workers BETTER PAID than others? Find out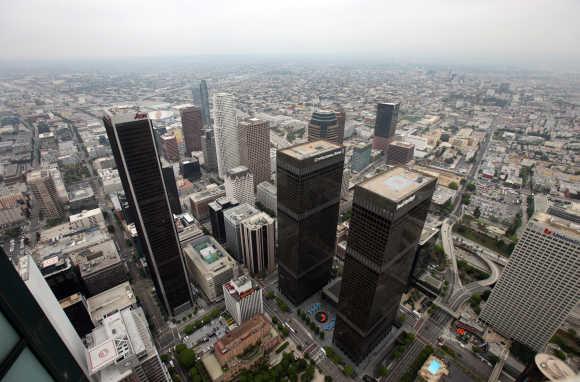 Where do Indian workers stand when it comes to per capita income around the world?
Emerging economies are not immune to shocks: IMF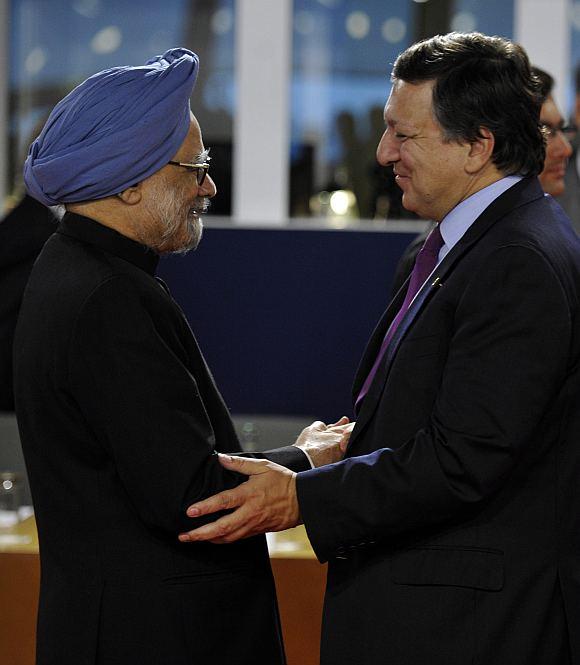 There is a significant risk that advanced economies could experience another downturn, said the World Economic Outlook report released on Thursday.
IMAGES: Two Indians among 20 generous billionaires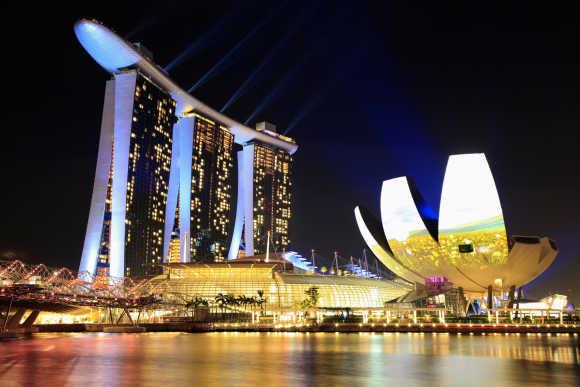 There is a new crop of ultra-rich who are giving a good part of their cash to philanthropic causes.
September 27, 2012
In the fast lane: Gujarat's new growth story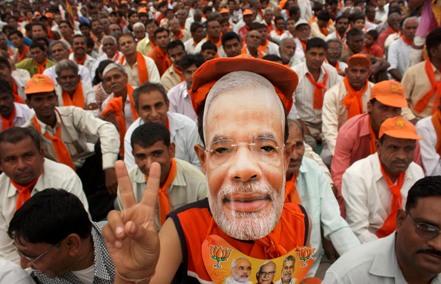 Gujarat has caught the fancy of a large number of corporate heavyweights.
Will the NEW Mahindra Reva be a success?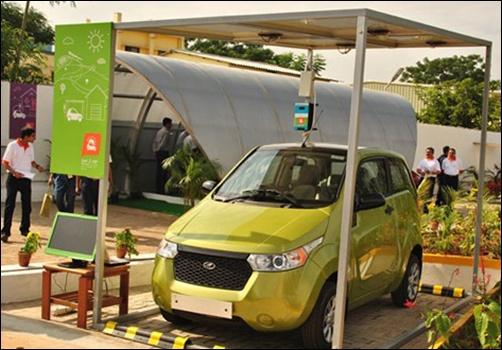 Mahindra Reva has developed technologies that will be seen for first time in its new car, NXR.
How StartupVillage plans to tap 1,000 tech innovators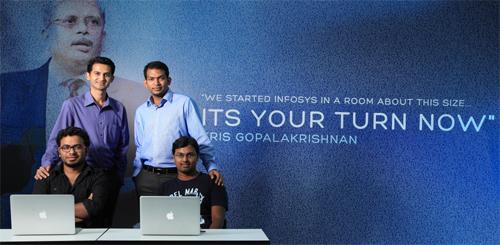 Bringing to the limelight some of the brilliant ideas and innovative projects from campuses is a unique initiative by Startup Village, India's first telecom incubator.
IMAGES: The iconic Taj Mansingh likely to be auctioned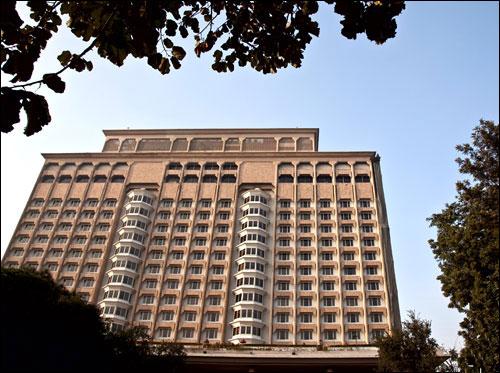 It is fairly certain that Taj Mansingh, whose 33-year lease agreement with NDMC expired last year and extended for a year, will not get another lease extension.
India needs to woo investors: Raghuram Rajan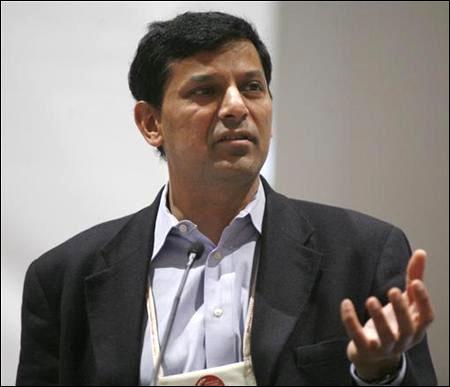 Even as Standard & Poor's and Fitch have warned India's sovereign ratings could be cut to junk level, the government's chief economic advisor, Raghuram Rajan, says there is no point in grudging that India's ratings are on a par with debt-ridden European nations.
Mallya finally talks of SELLING his businesses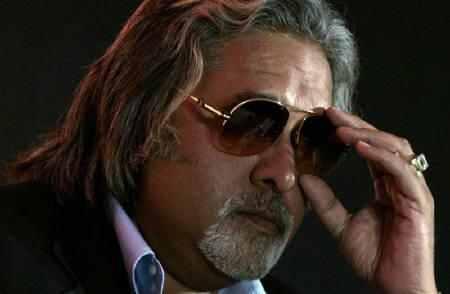 In a conversation with Business Standard after an eventful annual general meeting of Kingfisher, he clears the air on many aspects.
Chidambaram SHARPENS tax axe for the big fish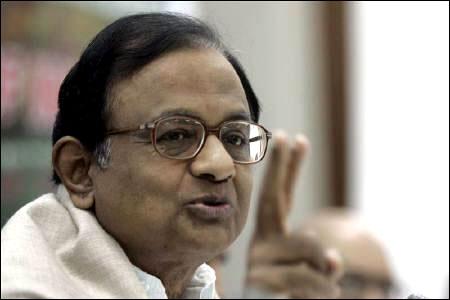 Mandatory scrutiny soon by large taxpayer units the FM set up in 2006.
IMAGES: Nissan Evalia vs its three rivals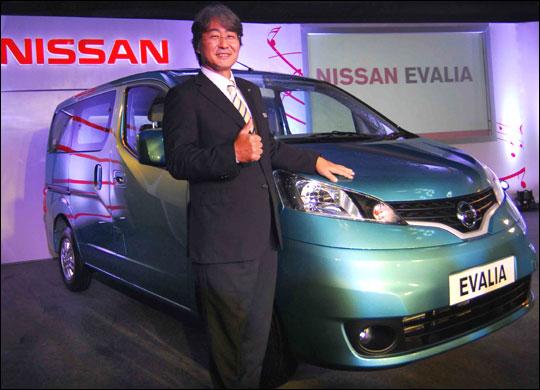 Nissan Evalia came in with a starting price of Rs 849,000.
World's LOWEST roadworthy car is 18 inches only!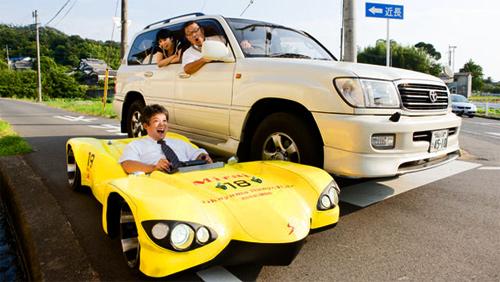 Mirai was created by students and teachers of The Automobile Engineering Course of Okayama Sanyo High School in Asakuchi, Japan, the Daily Mail reported.
India to BEAT China's growth rate by 2015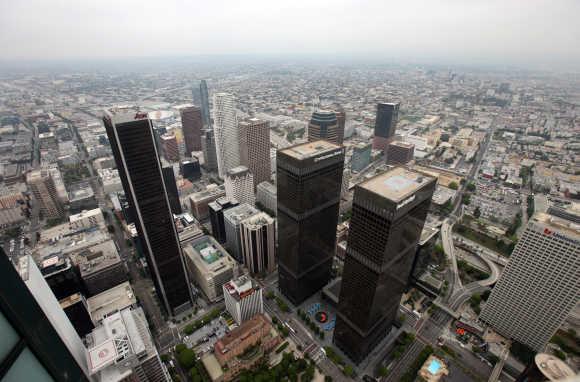 World economy is struggling to post growth.
September 26, 2012
IMAGES: Sony Xperia Tipo@ Rs 9,999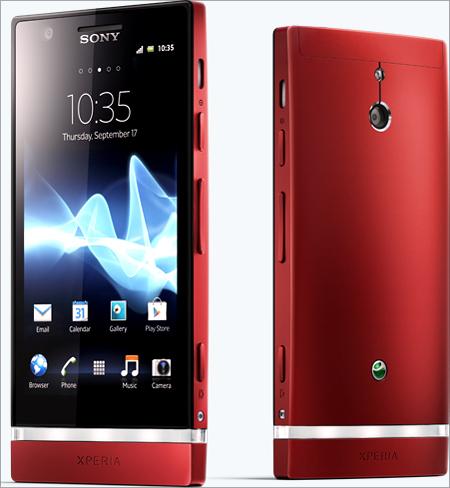 The company plans 6-8 new models in six months across price bands, which may include a few in the sub-10,000 category.
How reforms have revived investors' interest in India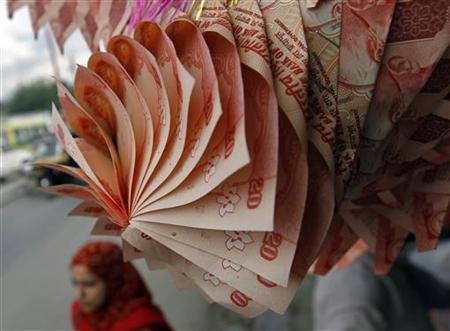 According to a research report by Bank of America Merrill Lynch, there has been a sea change in interest in India post the reforms announced last week that included allowing foreign direct investment in multi-brand retail and the civil aviation sector.
Why automobile sector seems to be an interesting gamble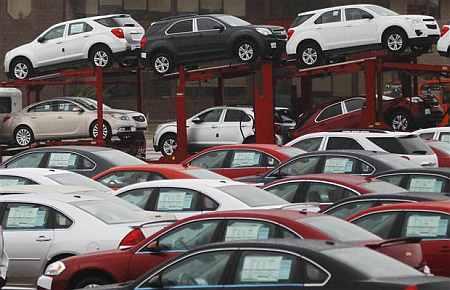 The front pages have been highlighting new vehicle launches, which are timed for the festive season. If these are successful, it could mark the bottoming out and turnaround of the automobile sector.
COLUMN: Why people now are so keen about growth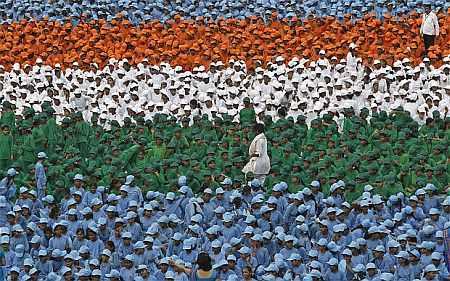 Earlier, politicians thought voters demanded a ceiling on inflation. Now, people want a floor on growth.
Airlines may charge EXTRA for water, preferred seats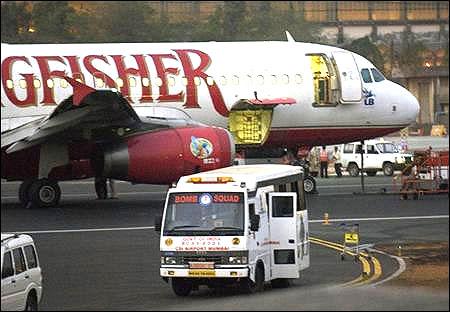 The Director General of Civil Aviation (DGCA) could once again allow domestic airlines to charge passengers for on-board services like preferential seats and drinking water.
IMAGES: How world's 14 top commodities will perform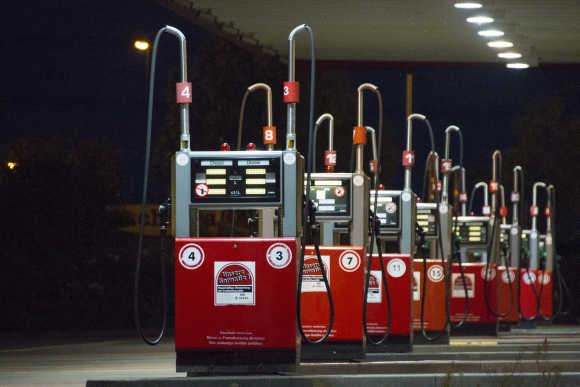 Many financial advisors are advising clients to invest in commodities.
Kelkar panel QUESTIONS FY13 Budget maths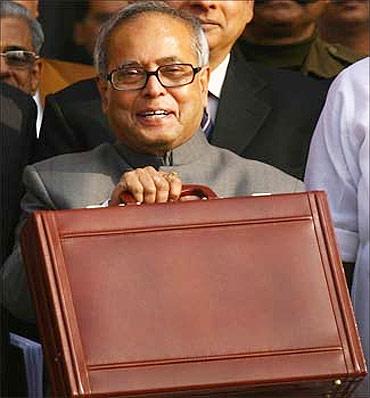 Kelkar panel says figures awry, fiscal deficit may cross 6% if reforms not undertaken.
How to bridge the housing shortage in urban India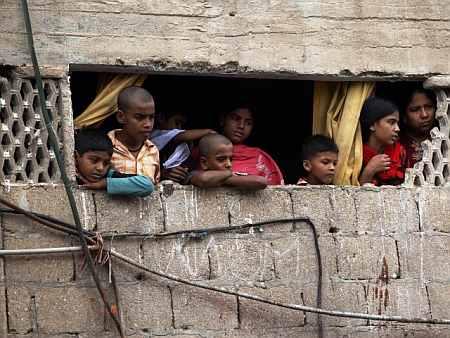 The housing schemes for the urban poor must involve slum dwellers, who will have to take ownership of their area's development.
Economic freedom: Top 20 nations, India falls to 111!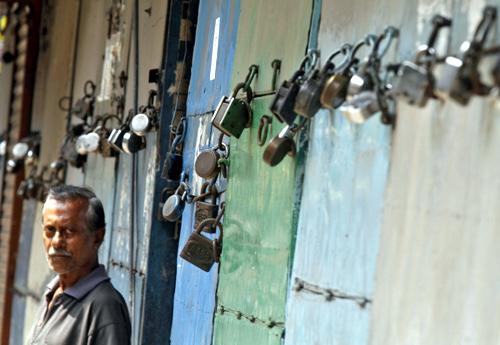 India ranks very low at 111th position in terms of economic freedom.
SPECIAL: All about the coal and the CAG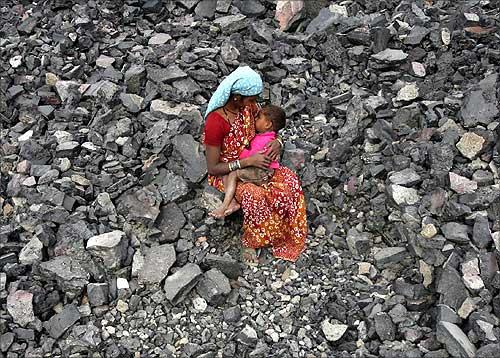 Corrective action on the coal scam must not be such as to impose further obstructions to production of coal from the blocks allotted.
Subsidy is fine but is it a burden or boon?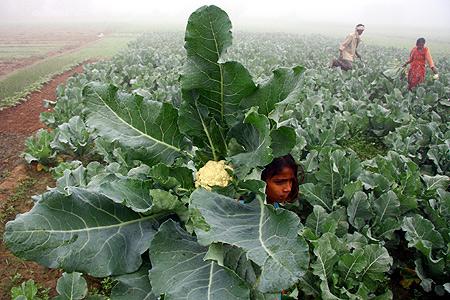 Why phasing out the fertiliser subsidy will affect small farmers.
IMAGES: World's 20 most attractive employers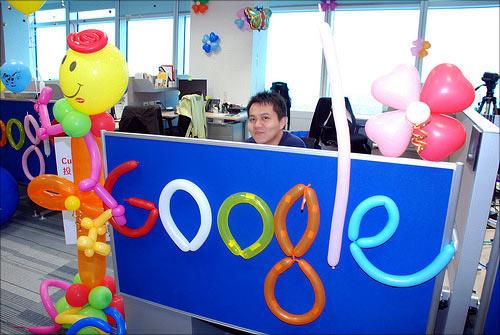 Google has retained the top position as the best employer in both categories -- business and engineering -- for the fourth year.
India's HIGHEST paid executives, Naveen Jindal tops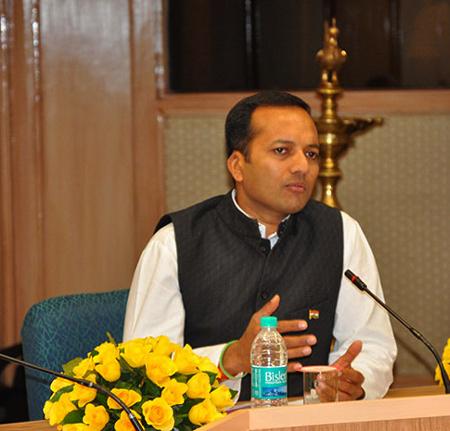 Naveen Jindal, Chairman and Managing Director of Jindal Steel and Power Ltd (JSPL), has topped the executive pay charts for listed companies in India.
IMAGES: Indians need to work most to buy beer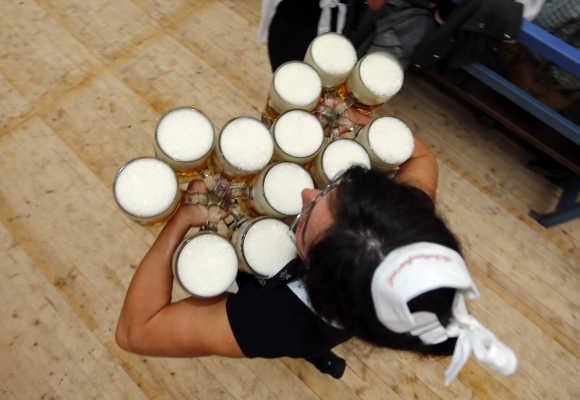 How many hours of work does it take to buy a half a litre of beer at a retail outlet?
How India can avoid a grave economic crisis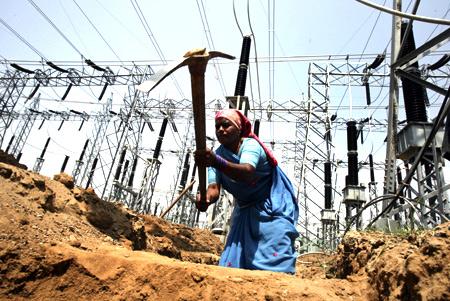 Instead of boosting growth, policy should focus on addressing the current account and budget deficits.
September 25, 2012
No tie-up with Bajaj for low cost car: Nissan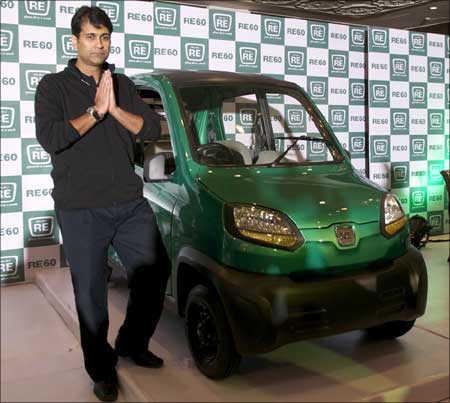 Japanese auto maker Nissan on Tuesday said it has decided not to continue its partnership with Bajaj for sourcing of ultra-low cost car, ending months of uncertainty.
A helmet that sends SOS on crash!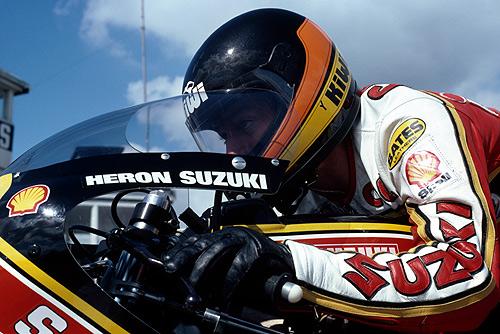 The potentially life saving smartphone app, which can detect a crash and then alert the emergency services, has been designed for bike riders.
Why did the economy go back to the 1991 position?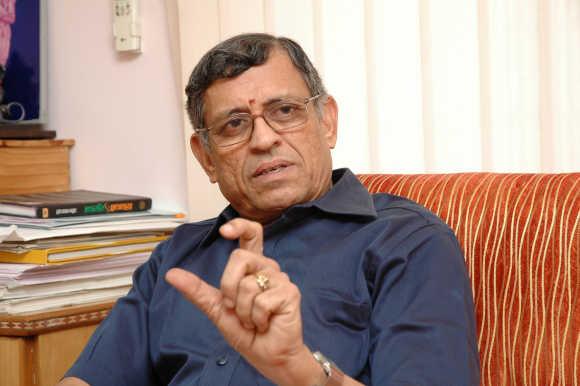 It's the government balance sheet and the external balance sheet of India that are in problem, says Swaminathan Gurumurthy.
Mahindra plans flexible manufacturing line for Quanto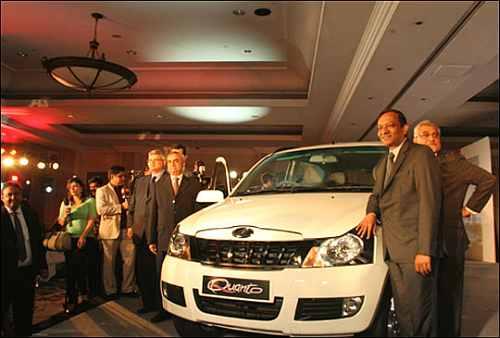 As competition heats up in the multi-utility vehicle (MUV) segment, the country's leading utility vehicles player Mahindra and Mahindra (M&M) plans a flexible manufacturing line for its latest launch the compact SUV Quanto to capture market share.
IMAGES: Best and worst central bankers in the world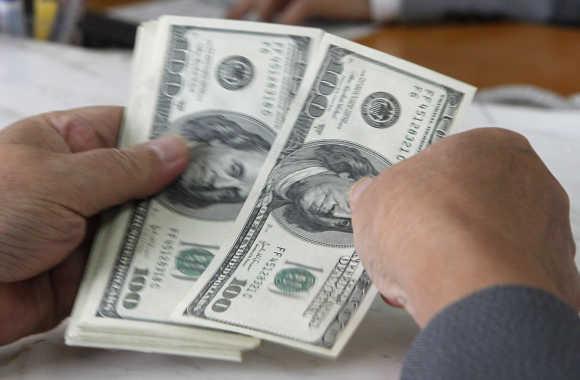 Let's take a look at the best and worst central bankers.
India's reform measures watershed, courageous: US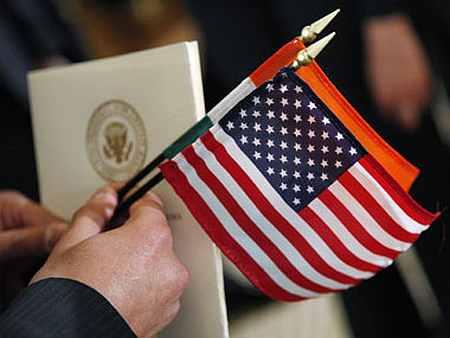 The US has termed as "watershed" and "courageous" the Indian government's decision to allow FDI in multi-brand retail, saying that the new reforms will send out the "right message" to global investors.
Low output to weigh on food prices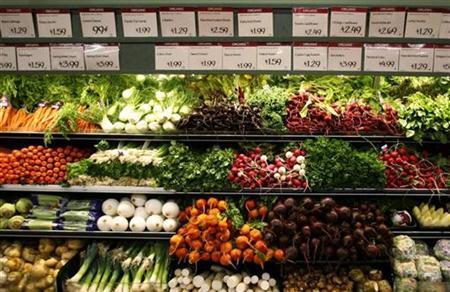 The output of pulses and oilseeds in 2012-2013 is likely to fall by 14.61 per cent and 9.62 per cent, respectively, says the first official estimate of kharif season. Experts warn this could trigger a spike in food prices.
Why Rangarajan thinks S&P forecast is wrong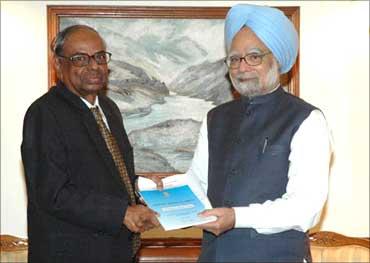 Fiscal correction is needed even after the changes that have been made now, otherwise the fiscal deficit would tend to be high.
What is the SOLUTION to India's traffic jams?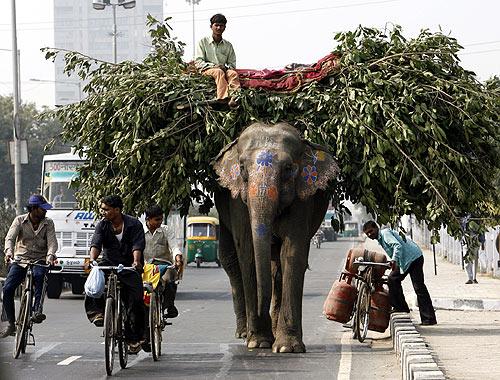 Cars use more space, crowd the road and move far fewer people. Our educated road planners must count people, not vehicles.
Now, made-in-India sedans for the world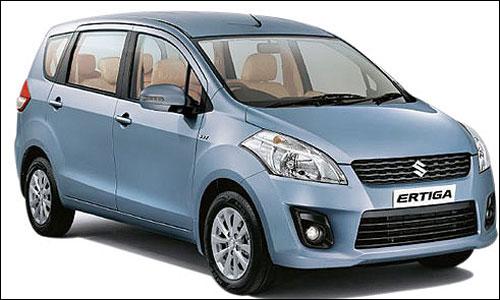 Renault India is planning to ship 1,000-3,000 cars of the newly launched compact SUV Duster to the United Kingdom.
Festive season: Airline companies launch fare war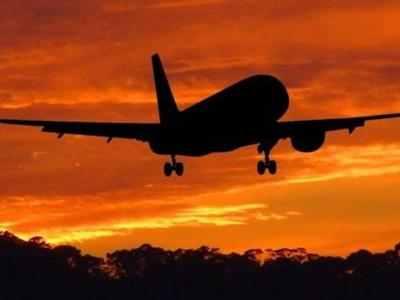 After Air India and Jet slashed ticket prices, low-cost carriers respond with 5-20 per cent cuts; likely to spur air travel market's sluggish growth.
No roaming charges rule: Telcos to take Rs 13,500-cr hit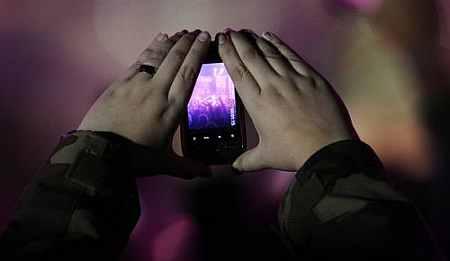 At present, GSM operators such as Bharti Airtel, Vodafone and Idea Cellular earn 10-12 per cent of their revenues from the national roaming services, which amount to Rs 10,000-Rs 13,500 crore.
IMAGES: India among top economies with large debt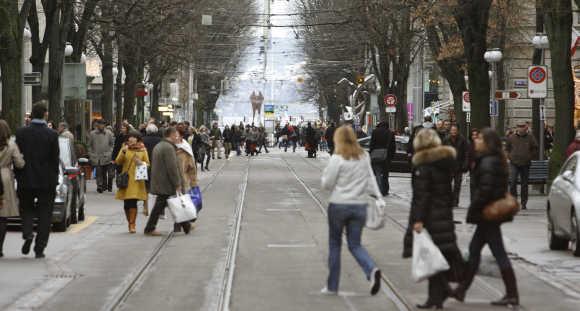 Let's take a look at debt situation in the world's biggest economies.
India's Biocon among world's TOP pharma employers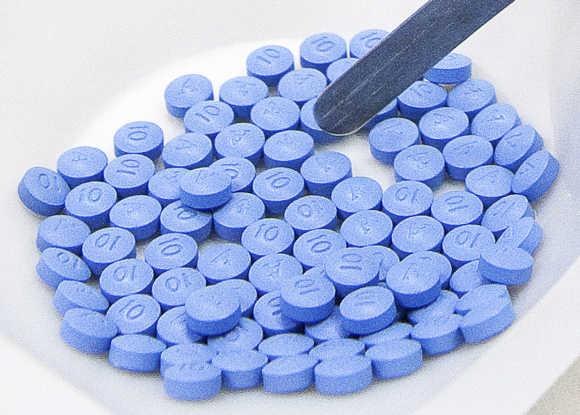 Biocon is the only Asian company to be on the list.
Why western bankers are blamed for the financial crisis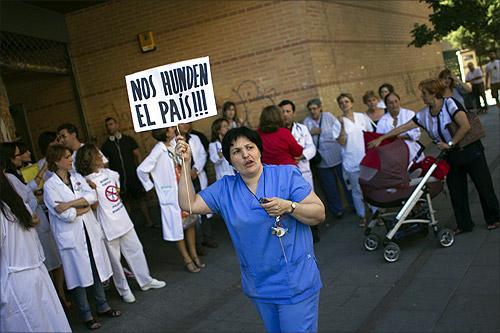 After being hailed as Masters of the Universe for the last two decades, western bankers are now being blamed for the global financial crisis and being branded as the ugly face of capitalism.
Weather info: Pvt cos step in where Met office fails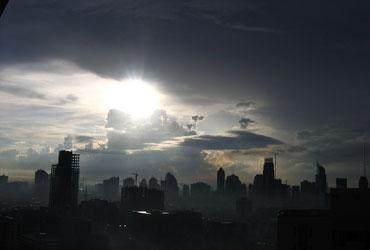 Market for localised weather forecasting in India offers immense scope; credibility of data a concern.
How to build a portfolio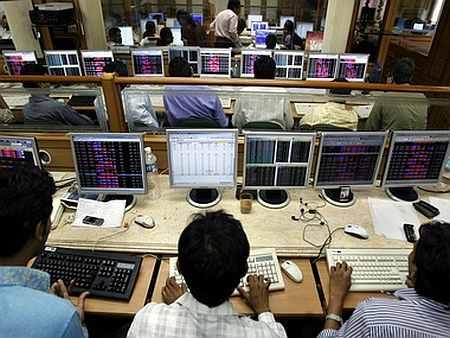 Before jumping to build a portfolio of stocks impacted by the recent reforms, choose the ones which will benefit the most.
Why borrowings will be cheaper post reforms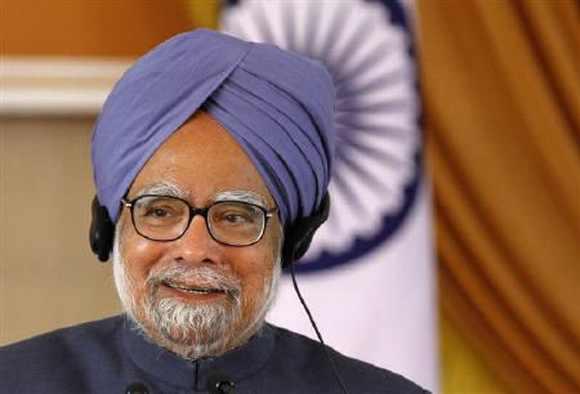 Though household expenses are up, borrowing will be cheaper.
September 24, 2012
VIDEO: Windfall for mobile users
NTP 2012, approved in May, aims to abolish roaming charges and allow mobile phone subscribers to use same number across country without having to pay extra charges for services once they are outside their telecom circle.
Asians leading users of smartphones in the US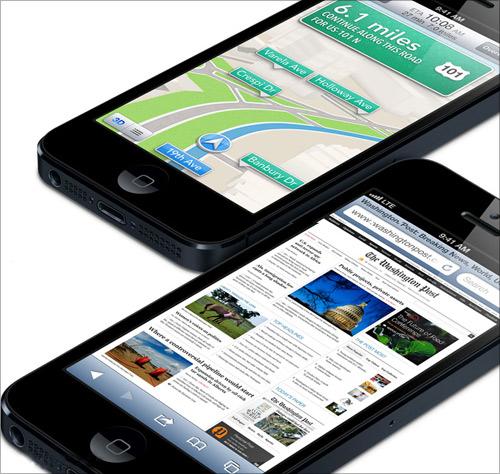 As many as sixty-six per cent of Asians, 56 per cent of Hispanics and 55 per cent of African-Americans use smartphones to check e-mails, play games and surf the Web, the Neilson study found.
Column: Why these reforms can't address India's problems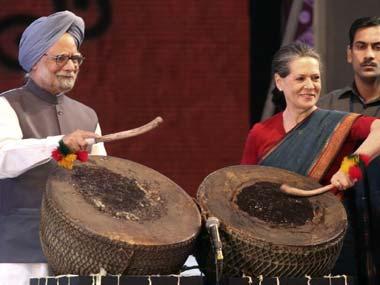 Notwithstanding the PM's feeble defence, the reforms announced so far are not enough to deal with India's pressing problems.
The knight in veshti who ushered in India's reforms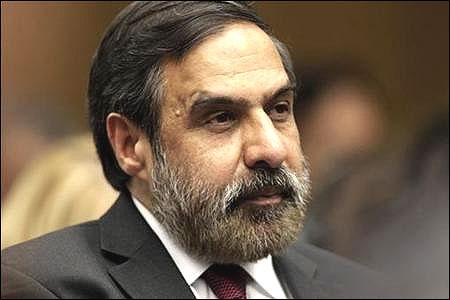 After dithering for months, if not years, the government suddenly unleashed a barrage of reforms.
GOOD NEWS! No roaming charges from next year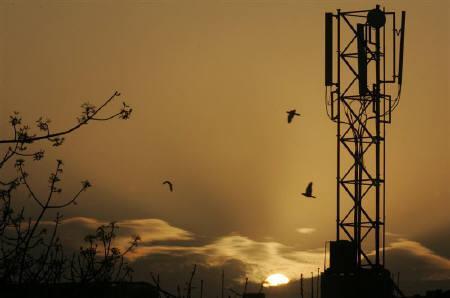 NTP 2012, approved in May, aims to abolish roaming charges and allow mobile phone subscribers to use same number across country without having to pay extra charges for services once they are outside their telecom circle.
IMAGES: The stunning Rolls-Royce Phantom II is here!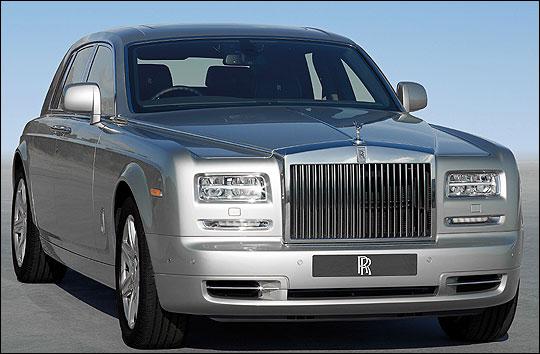 Latest version of pinnacle, super-luxury car features significant updates to drivetrain, electronics and subtle design enhancements.
Indians' reputation for poor manners is no longer funny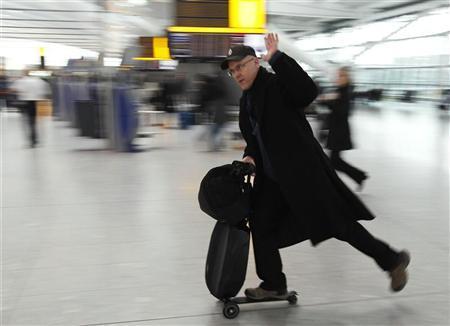 Rich or poor, unsophisticated or well-heeled, most Indians have little compunction about observing the conventions or rules of public behaviour.
Mamata ACTS saviour, but prices rise in Bengal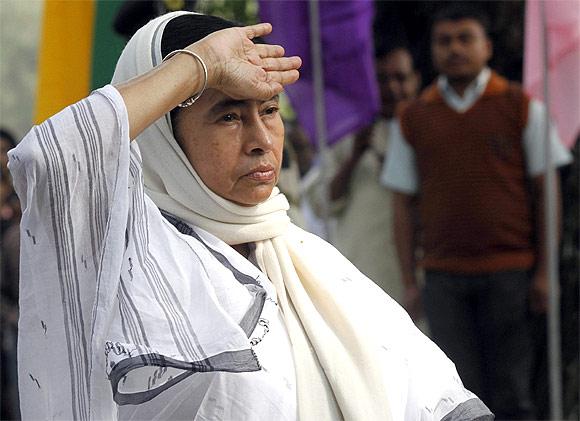 If popular is white and populism black, then Mamata Banerjee is a curious shade of grey that may be hard to spot in the colour charts.
Windows 8 slated for launch on October 26
If you look at the interface of Windows 8, we believe it is a lot more exciting and informative, which people would actually love to spend time on. Other than making Windows open to the vast storehouse of exciting applications, Windows 8 enables multi-tasking.
Maruti hopes to make a comeback with Alto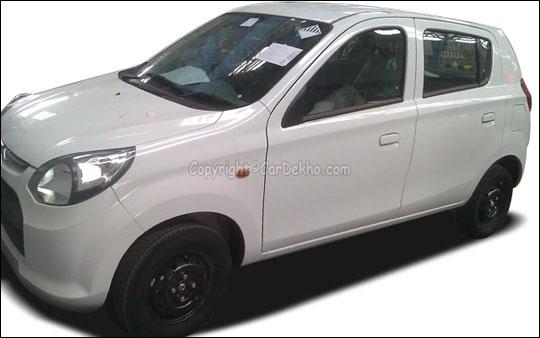 The country's largest car maker, Maruti Suzuki India (MSI), is looking to regain lost ground in the small car segment with the launch of a completely new version of its erstwhile best- selling model Alto.
Will price kill Nikon's 'budget' FX camera in India?
Personal preferences notwithstanding, even many Canon aficionados will find it difficult to resist the charms of the rival's new offering and some may be even considering crossing the pricey Rubicon.
20 countries that have RICHEST people in the world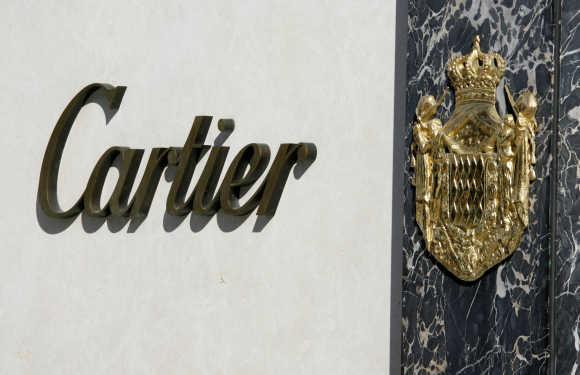 World's richest people have a combined wealth of $25.8 trillion.
September 21, 2012
World food prices may hit record high in 2013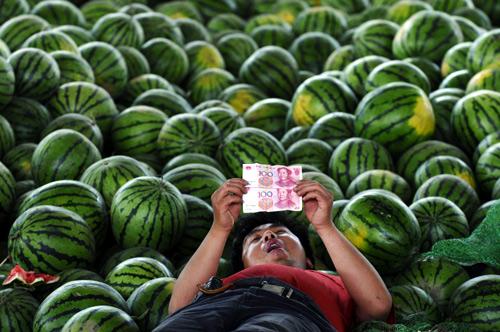 Global food prices are rising and are likely to touch an all-time high in 2013 due to drought in some parts of the world, according to a report.
Five NRIs on Forbes US richest list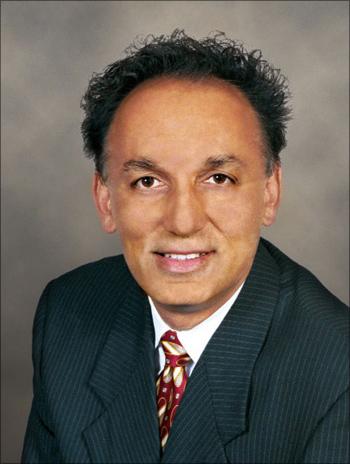 The net worth of the richest Americans grew by 13% in the past year to $ 1.7 trillion.
For every job Walmart creates, 17 will be unemployed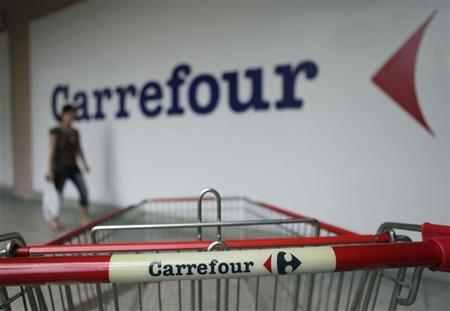 The retail FDI decision is rooted in the bravado of a leader who scarcely cares for his own people, especially the poor, but is deeply ashamed at being called an "underachiever" by the West.
SPECIAL: How will Sahara pay its investors?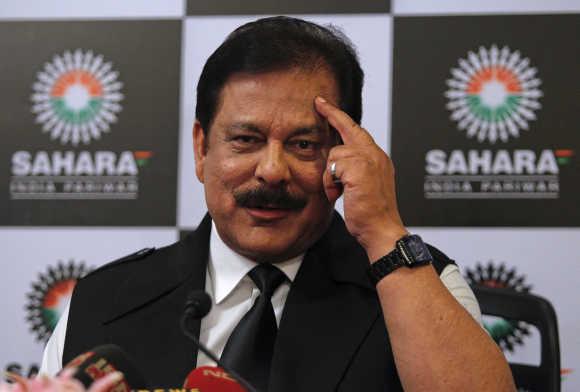 The companies have 90 days to deposit the money with Sebi, which has been tasked by the Supreme Court to return the money to the investors.
SPECIAL: Retail sector and economic democracy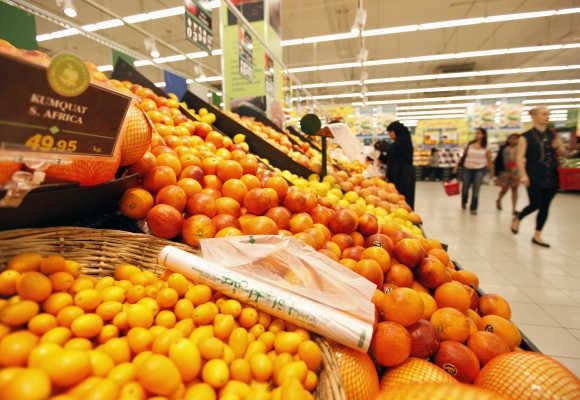 Proponents of FDI in retail have argued that the story of corporate retail will be quite different in India since our social and economic patterns are in some ways unique.
COLUMN: Is inflation GOOD for growth?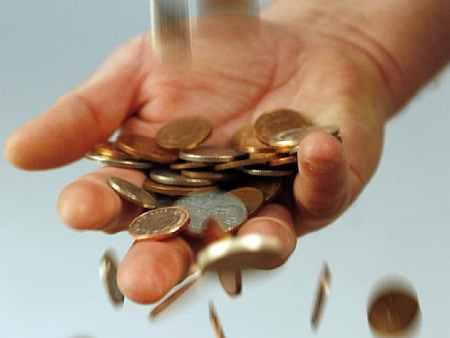 "Historically, all possible combinations have occurred: inflation with and without [economic] development, no inflation with and without [economic] development".
How FDI in retail, aviation will boost India's growth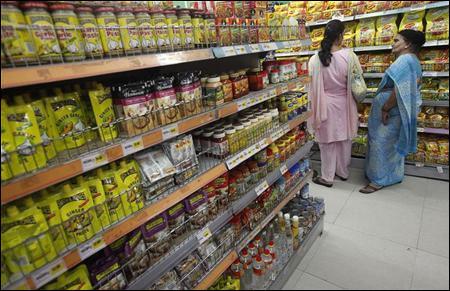 The FDI announcements made by the government in multi-brand retail, single-brand retail, aviation sector and broadcast sector are expected to change the landscape of the respective industry.
LPG cylinder sales: How the Indian states RANK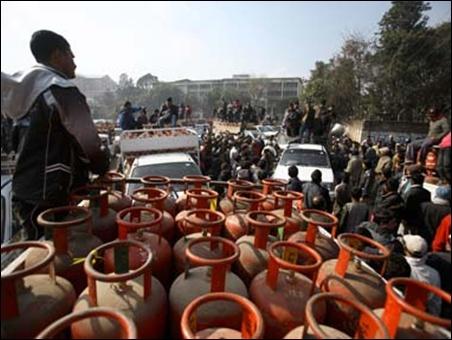 Gas cylinders are at the centre of a controversy in India.
Philips re-positions itself in a newer, younger avatar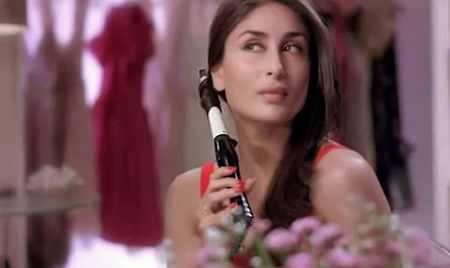 After abandoning the business of making televisions, Philips is trying to reposition itself as a master of youth-centric products.
Government's NEW plan to de-clog the roads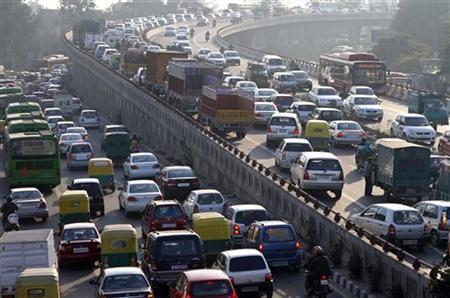 The Centre is reportedly considering imposing an urban transport tax and a congestion tax on private cars to control gridlock on urban roads. Growth has increased incomes and car ownership -- but not road space.
Applying for a loan? Know your credit report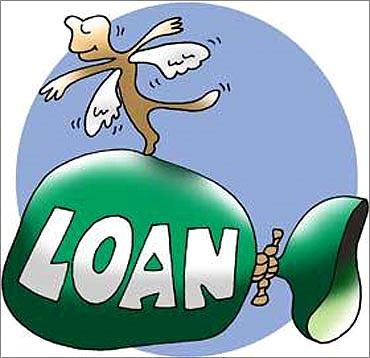 A credit report is an accumulation of all your loan accounts, loan repayment history, and delinquencies, if any.
IMAGES: Mahindra launches the Quanto at Rs 582,000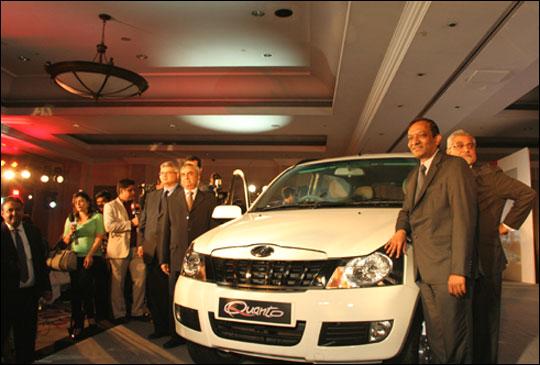 Quanto is a compact and versatile SUV with a host of features and technologies.
IMAGES: The good old smiley turns 30!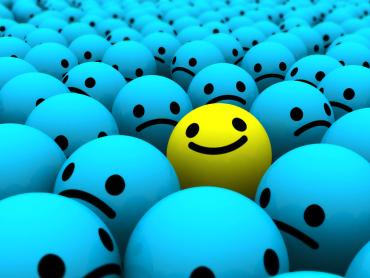 The computer symbol for 'not serious' or now more generally "happiness", made up of a colon, dash and a right parenthesis, was born into existence on September 19, 1982.
Pix: The superfast double-decker Mumbai-Ahmedabad train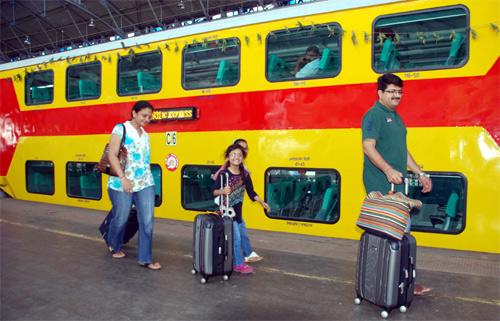 The Indian Railways on Wednesday flagged off its newest train a double-decker between Mumbai and Ahmedabad.
IN PIX: Google emerges world's most attractive employer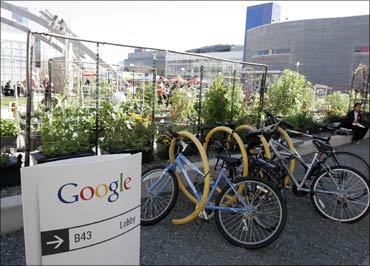 According to global employer branding firm Universum's global talent attraction index 'The World's Most Attractive Employers 2012', Google has retained the top position in both categories -- business and engineering -- for the fourth year in a row.
22 richest Americans in the world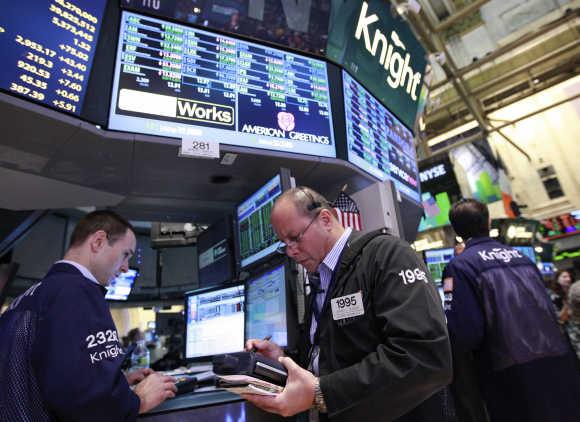 Net worth of the richest Americans grew by 13 per cent in the past year to $1.7 trillion.
How many WORK hours can get you an iPhone?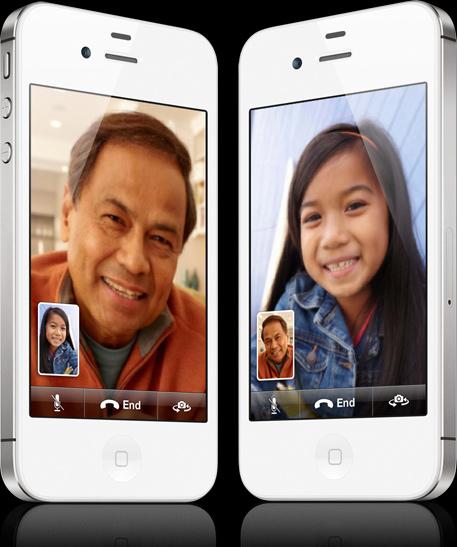 People working in Zurich are able to afford the smartphone the quickest, that is, after 22 hours of work.
September 20, 2012
Special: Can the Dreamliner become AI's MAGIC weapon?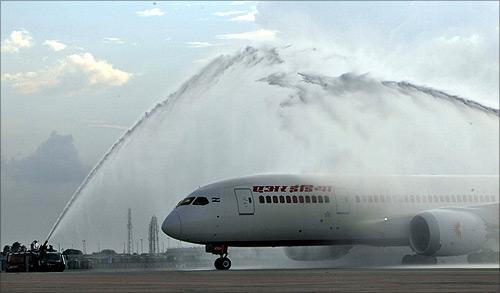 The Dreamliner will allow Air India to finally match the right kind of routes with the right kind of planes, while launching new ones. Some say it won't solve the airline's problems.
Diesel adds to railways' blues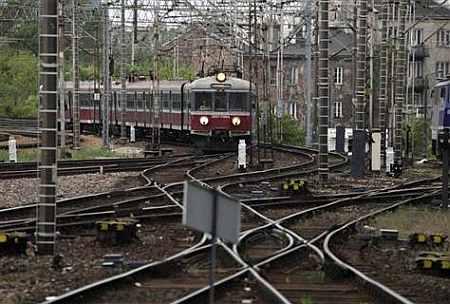 With the latest diesel price rise, coming after a rollback of most of the earlier proposals for a passenger fare increase, Indian Railways' operational surplus is expected to come down by 24 per cent, to Rs 11,707 crore (Rs 117.07 billion) in 2012-13 as against the Rs 15,557 crore (Rs 155.57 billion) anticipated at the beginning of the financial year.
Selling jewellery? Be careful, it's actually a big LOSS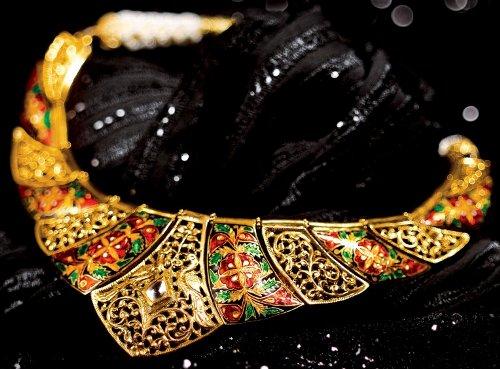 Documents like sellers' ID, receipts, residence proof will be required. Also, be ready to lose 10-15%.
iPhone 5 available on Indian e-commerce sites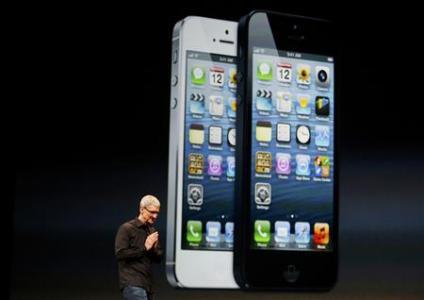 Sellers on eBay, the e-commerce site, are offering the iPhone 5 at exorbitant prices, starting at Rs 74,000 and going up to Rs 88,000, to those who cannot wait to flaunt the smartphone.
IMAGES: 20 cities that offer the highest wages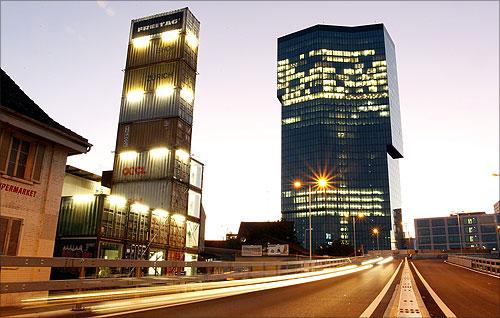 Swiss cities top the list of the highest paying cities.
Mumbai, Delhi among cheapest cities to travel by taxi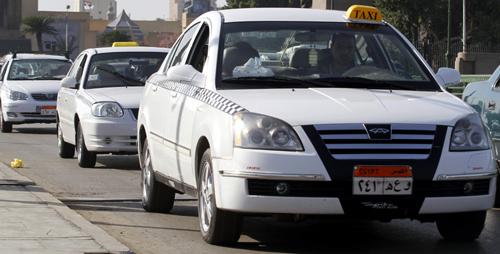 In Cairo the same distance by taxi costs just $1.49 - the cheapest taxi price.
Ikea plans to set up several stores in India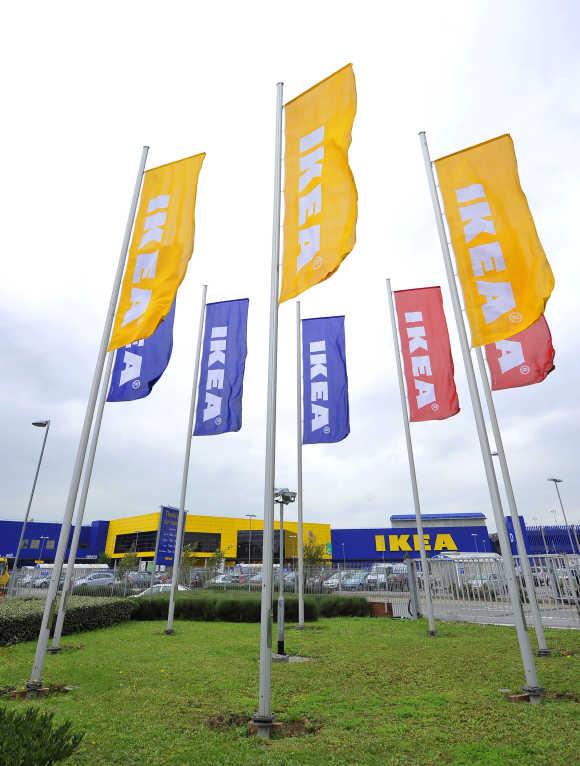 Team scouting for space on outskirts of metros.
India Inc to politicians: Put country above politics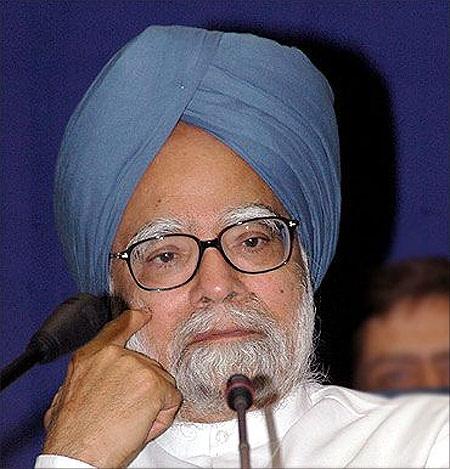 A day after the Trinamool Congress said it was withdrawing support to the UPA government, in protest against the reform measures announced by the government, the Federation of Indian Chambers of Commerce and Industry held a press conference to buttress its views on the importance of sustained reform process.
Safest bet is to bet on yourself: 30-year-old CEO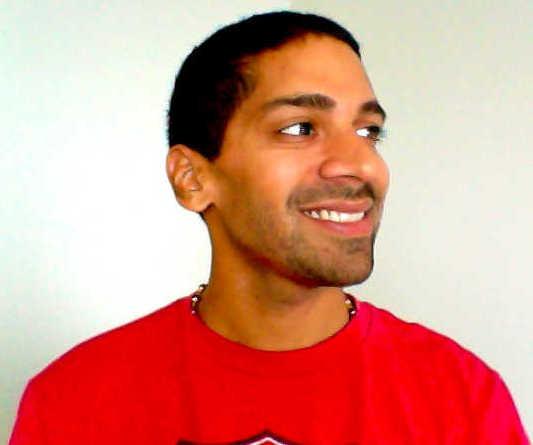 BucketFeet exists to make to make everyone's story more interesting and create connections, says Raaja Nemani.
IMAGES: Countries with most tractors in the world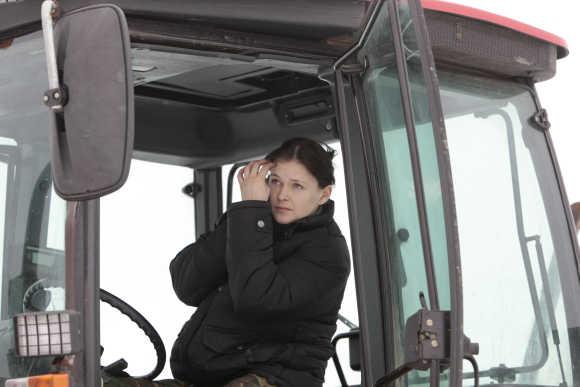 Let's take a look at countries that have the most tractors in the world.
September 19, 2012
Govt must follow up with deeper reform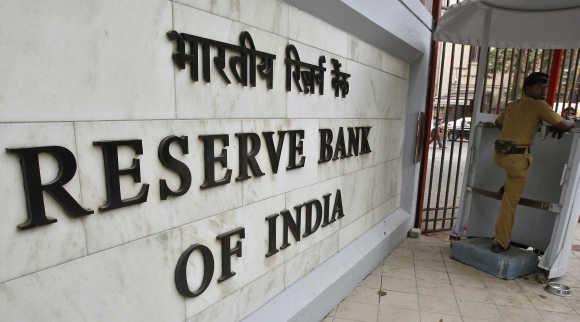 RBI expects more from the government than last week's very limited package of reforms and fiscal measures.
Honeymoon period is over, says Lalit Jalan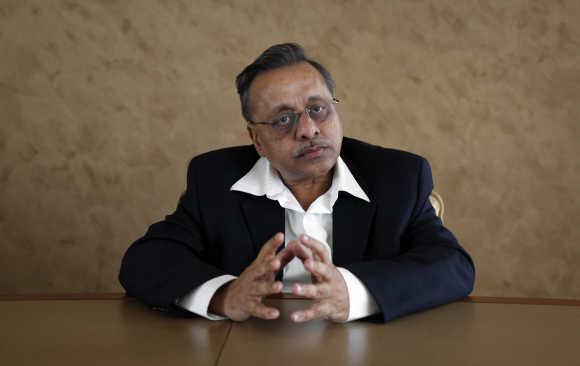 Lalit Jalan talks about his relationship with the Ambanis and why the honeymoon is over for infrastructure firms.
IMAGES: Can the 500X change Fiat India's fortune?
The 500X is Fiat's answer to the Ford EcoSport.
What can you get for $25 in Europe?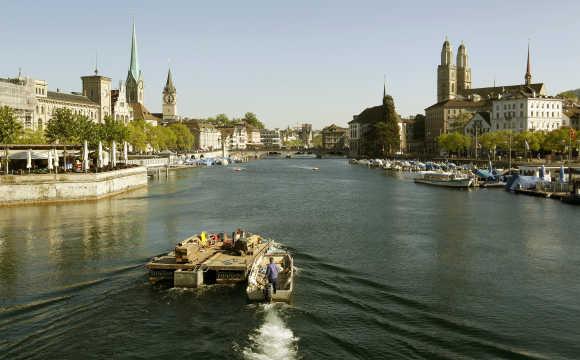 There is a large price disparity in Europe.
IMAGES: How street vendors make a living in India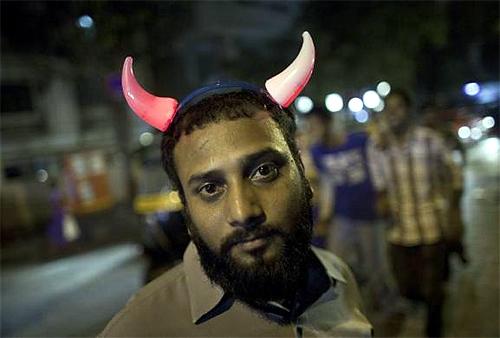 India's streets are bustling with small vendors who make brisk business.
September 18, 2012
Gas cylinder cap has LESSONS for the future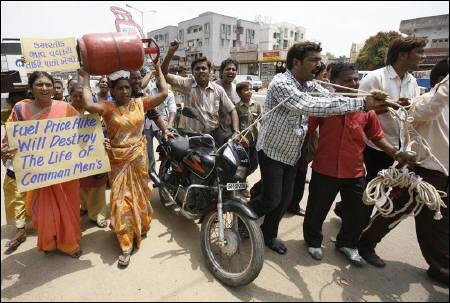 If the government could create a convincing case for capping gas cylinder numbers, there is no reason why the government cannot build a solid case, using similar methods, for a further increase in diesel price.
India among 10 countries with most gold reserves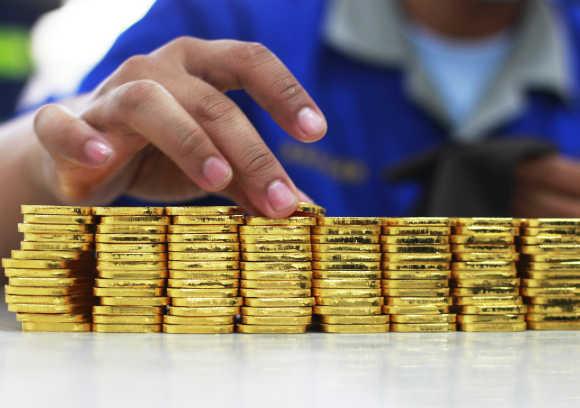 Global central banks bought 157.5 tonnes of gold in the second quarter.
IMAGES: Mercedes-Benz B-Class launched at Rs 21.49 lakh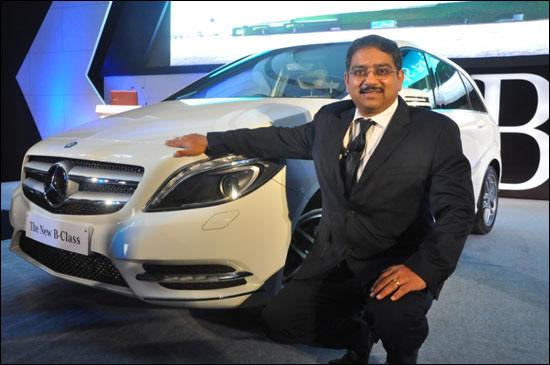 This Mercedes-Benz model is based on the MFA platform that the A-Class is based on.
SHOCKING! Domestic, international airfares rise 9%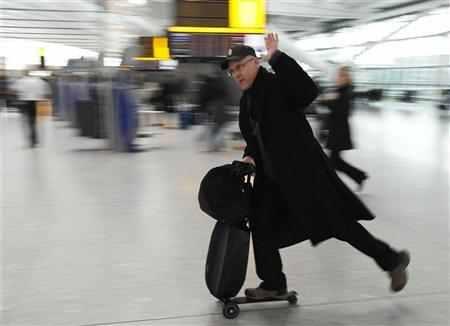 While the q-o-q domestic fares rose by 29%, the year-over-year increase was 11%.
Vegetable prices push up retail inflation to 10.03%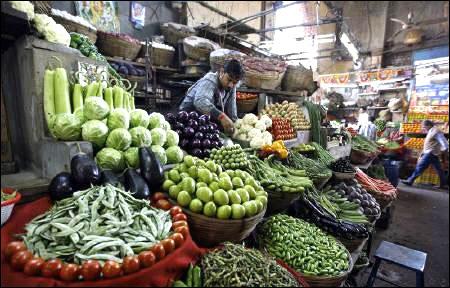 In the urban areas, the CPI rose to 10.19 per cent during the month as compared to 10.10 per cent in July.
Why lending rate will pinch LESS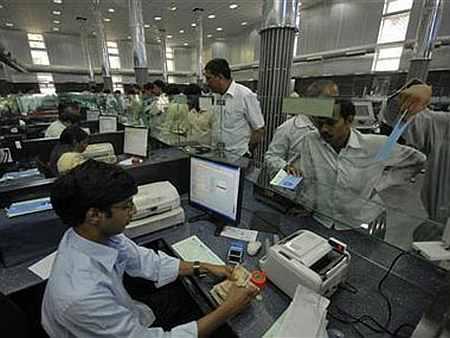 Banks to lower rates shortly; RBI cuts CRR by 25 bps and signals easier policy in October
'RBI's move to cut CRR a preventive step'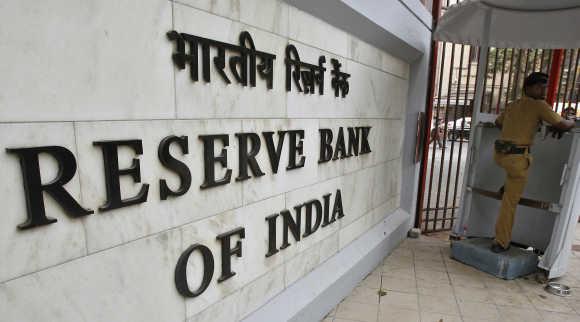 Reserve Bank of India's move to cut cash reserve ratio has been welcomed by analysts.
Walmart stores to have an Indian touch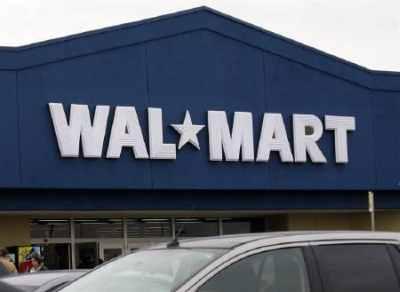 Plans outlets smaller than in the US, with mostly Indian products, and a desi nameplate.
India doesn't like foreign investors, says Jim Rogers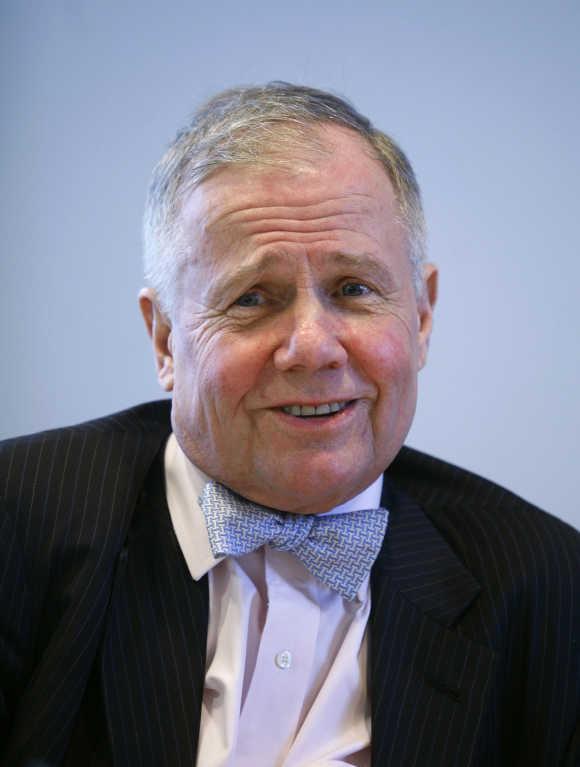 India will find it difficult to grow in a dynamic way because it has a high debt-to-GDP ratio, says Jim Rogers.
IMAGES: 20 most expensive cities in the world
Let's take a look at some of the most expensive cities in the world.
IMAGE: These 5 cars will be launched in Sep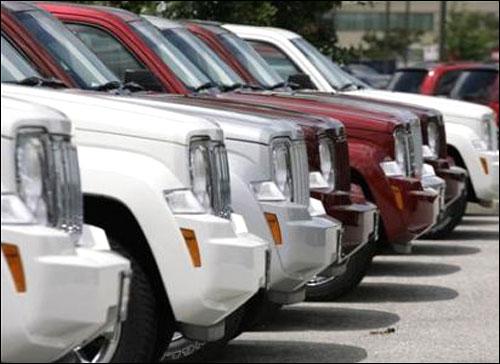 The first amongst the lot is the Mercedes Benz B Class Sports Tourer.
Rail fares are the HIGHEST in these 20 cities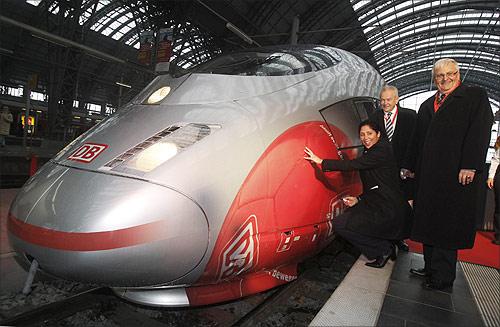 It costs most to travel by bus, tram or subway, taxi and train in Western Europe and North America.
September 17, 2012
No roll back, no threat to Govt: Chidambaram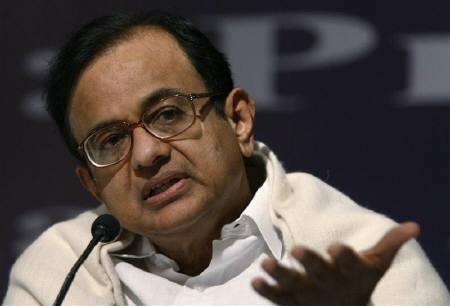 Indicating unleashing of more measures to boost economy, Finance Minister P Chidambaram on Monday ruled out rolling back decisions on diesel, LPG and FDI in retail and expressed confidence that the government faces no threat from allies either inside or outside.
A tribute to the outgoing Range Rover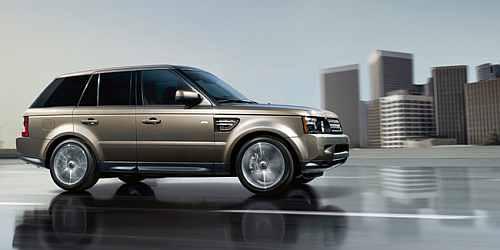 Not many cars can boast of having seen three dramatically different owners during their product lifetimes, except perhaps the Lamborghini Countach.
The good, bad and ugly of the RBI policy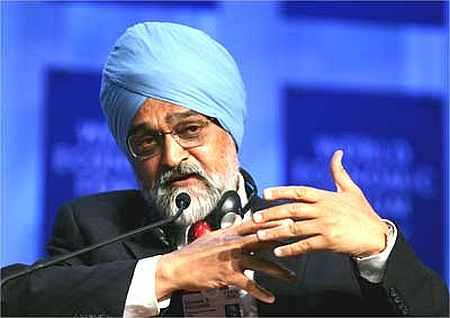 Some reactions to RBI's monetary policy announced on Monday.
SNEAK PEEK: The 7th generation Volkswagen Golf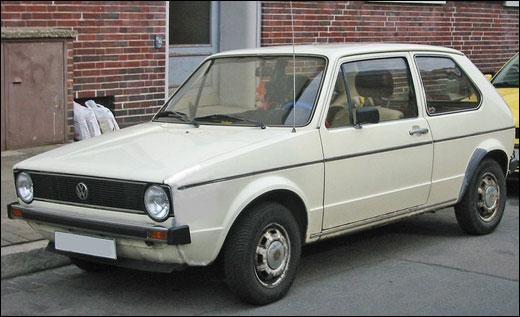 Now, it's time for the seventh generation version - the newest, most-loaded and perhaps the best Golf made yet.
From boom to doom: Story of India's telecom sector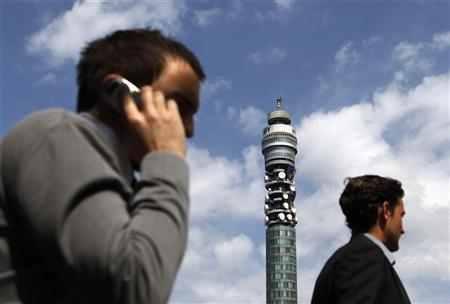 The new story is the exact opposite of this history, and tells of slowing growth, falling profits, and negative returns on shares.
More steps on anvil to boost growth: Chidambaram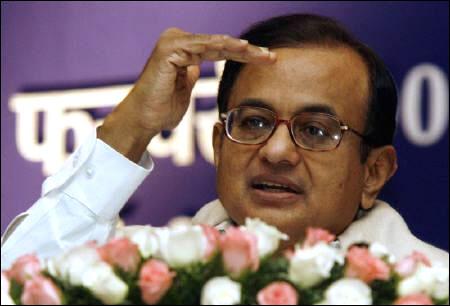 The Reserve Bank is scheduled to come out with second quarter monetary policy review on October 30.
The INSIDE of a smartphone is what really matters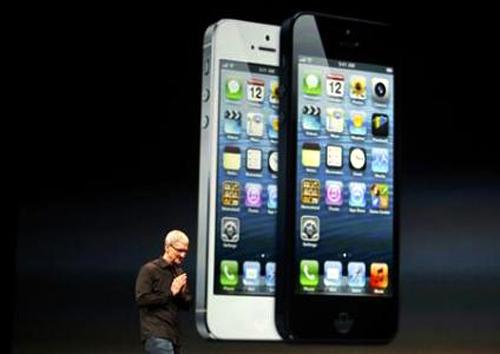 Seamless integration and intuitive flow of information between mobile OS & hardware is the only make-or-break feature.
VIDEO: RBI holds repo rate; cuts CRR by 25 bps
The primary focus of monetary policy remains the containment of inflation and anchoring of inflation expectations.
RBI keeps rates unchanged; cuts CRR by 0.25 per cent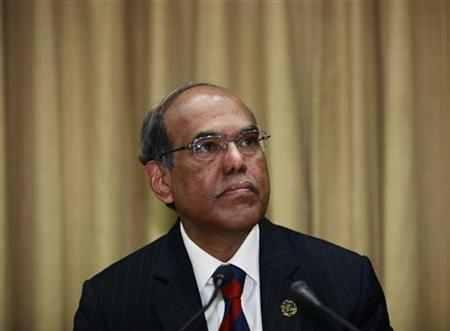 The central bank kept the short term lending and borrowing rates unchanged.
'FDI move will attract investors, soothe nerves'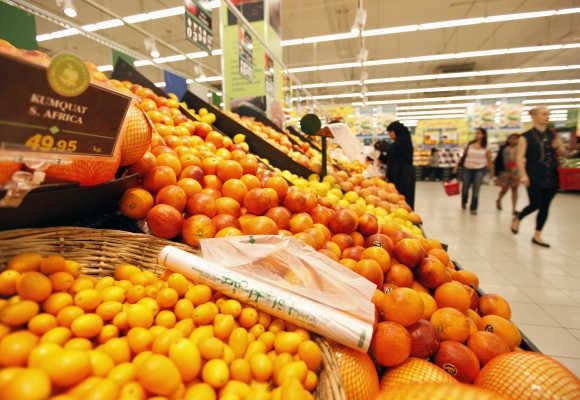 Govt's decision to allow FDI will attract capital, boost confidence and soothe the nerves, say experts.
Govt lacks imagination, common sense: Jayati Ghosh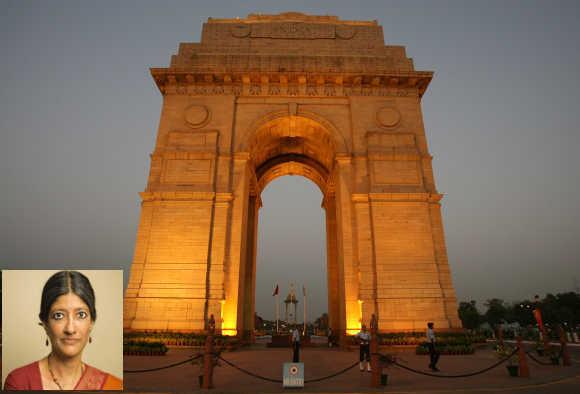 It's pointless and stupid to allow foreign direct investment in retail and investment, says Jayati Ghosh.
Indian states paying highest and lowest tax revenues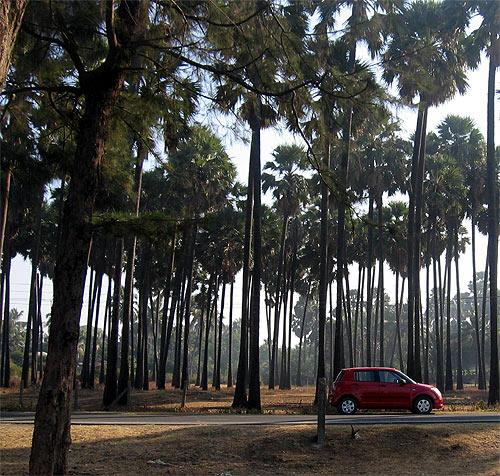 Sales tax continues to top the state's largest source of income.
India among top exporters of services, merchandise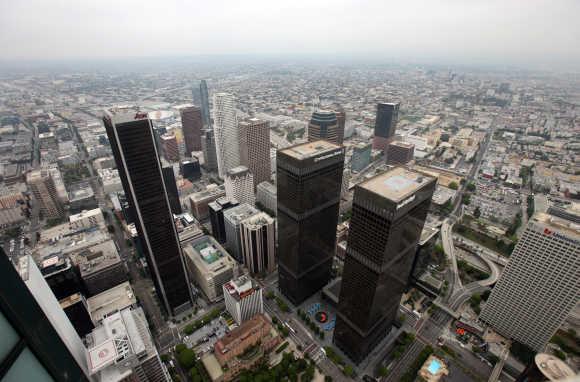 Merchandise exports, led by Asia, rose by 19 per cent last year to $18.2 trillion.
September 14, 2012
Reforms: Who praised, who blasted the govt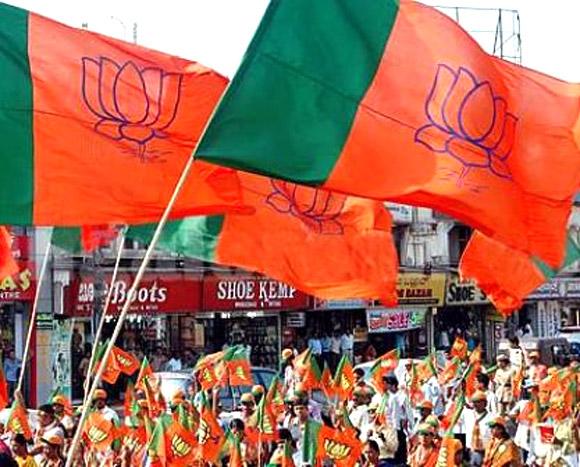 Attacking the government for its "hurried" decision allowing FDI in multi-brand retail, BJP today alleged said that despite strong objections from the Opposition it has been done under foreign elements' pressure and will affect the livelihood of Indians in retail trade.
Major decisions to dispel policy paralysis notion: India Inc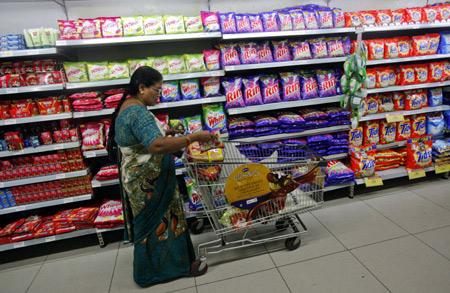 India Inc on Friday said major announcements made by government, including operationalisation of 51 per cent FDI in multi-brand retail, are huge "mood lifters", besides dispelling the impression of any policy paralysis in the government.
FDI decisions to boost growth, generate employment: PM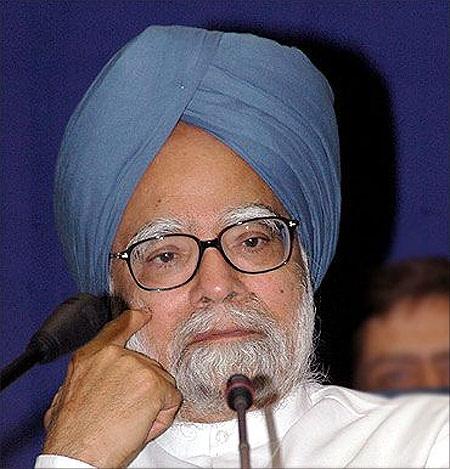 Prime Minister Manmohan Singh on Friday justified the decisions on allowing FDI in multi-brand retail and some other areas, saying these were aimed at pushing economic growth and generating employment in "difficult times".
49% FDI in aviation allowed; industry happy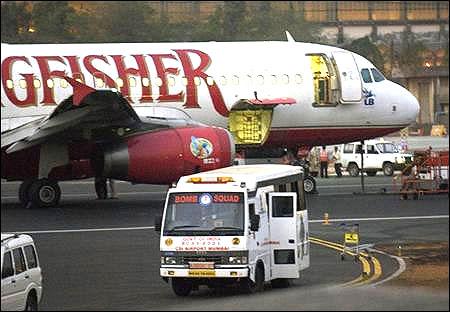 Foreign airlines can now pick up 49 per cent stake in India's domestic carriers, a step that is expected to give a boost to cash-strapped aviation industry.
Divestment in 4 PSUs to raise Rs 15,000 cr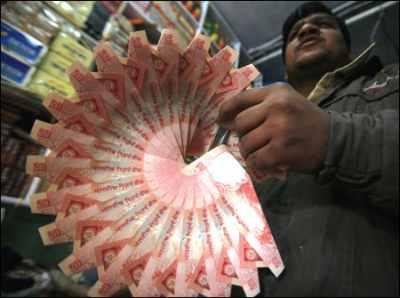 The government on Friday approved sale of its minority stakes in four public sector firms -- Hindustan Copper, Oil India, MMTC and Nalco-- to raise up to Rs 15,000 crore.
BIG REFORM: 51% FDI in multi-brand retail cleared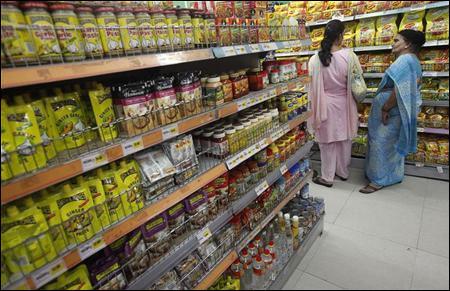 The government has cleared the FDI in multi-brand retail.
Who pays the highest and lowest for diesel in India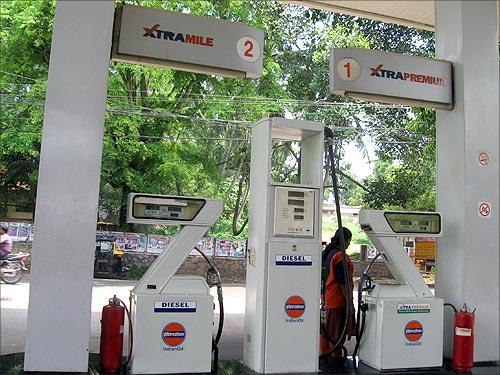 The government's decision to hike diesel price by Rs 5 has shocked the nation.
How large deals played a key role in Wipro's turnaround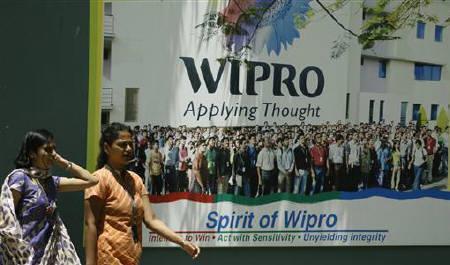 Analysts expect Wipro's revenue to grow 17 per cent this financial year, largely in line with its FY12 performance. Profits are expected to grow 14 per cent, compared to FY12.
How Montek JUSTIFIES diesel price hike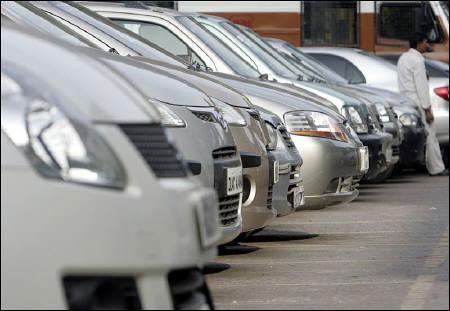 Diesel price hike is a tough decision and we need lot of tough decisions to get to 8 per cent growth rate," Planning Commission Deputy Chairman Montek Singh told reporters.
SHOCKING! Inflation jumps to 7.55% in August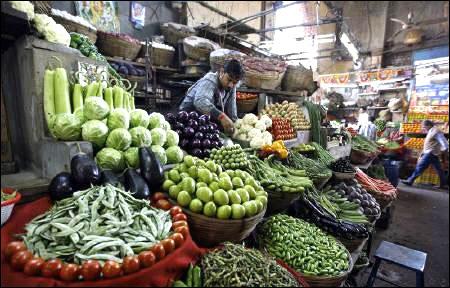 Inflation, as measured by the Wholesale Price Index, was 6.87 per cent in July.
Meet the 'quiet and confident' CEO of Infosys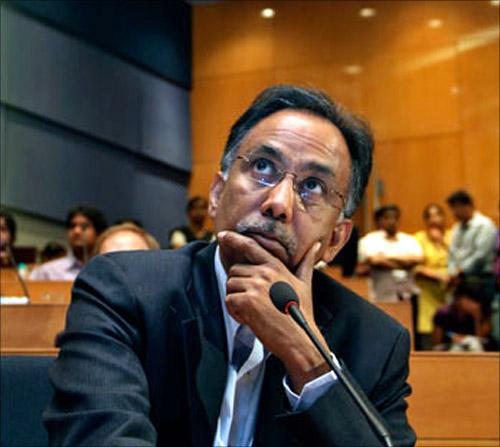 Sarojini Damodaran Shibulal, the 57-year old CEO of Infosys, is a true geek.
COLUMN: Who will build India's infrastructure?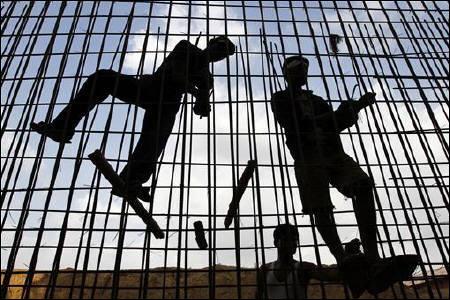 The private sector accounted for 30 per cent of all investment in infrastructure in the last Plan period and is supposed to mobilise 50 per cent ($500 billion) of the planned infrastructure spending for 2012-17.
Markets surge on fuel hike, Fed action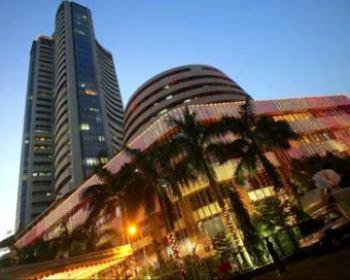 Markets continued firm trades with buying interest seen in realty, metal and banking shares. The BSE Sensex has gained 386 points (over 2 per cent) at 18,407, after touching a high of 18,456. Nifty is up 118 points at 5,553.
'PDS is broken, alternative methods needed'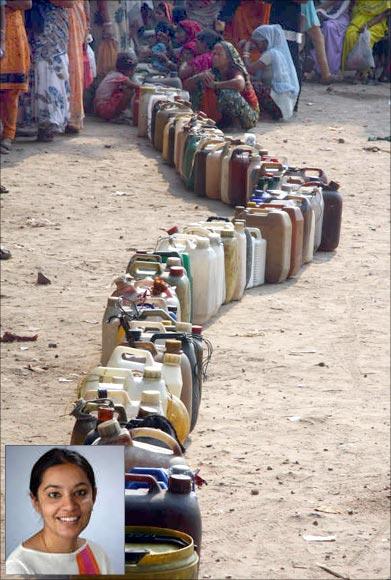 Direct cash transfers or food coupons should be used to provide services to the poor, says Farzana Afridi.
World's TOP selling and MOST profitable smartphones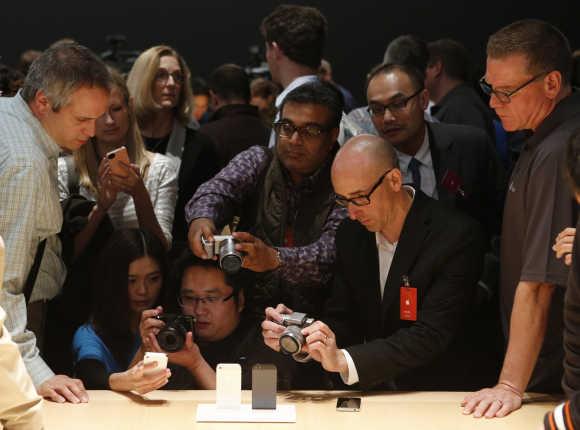 Apple's iPhone 5 is expected to outsell Samsung's Galaxy SIII.
India is the fourth BIGGEST oil importer in the world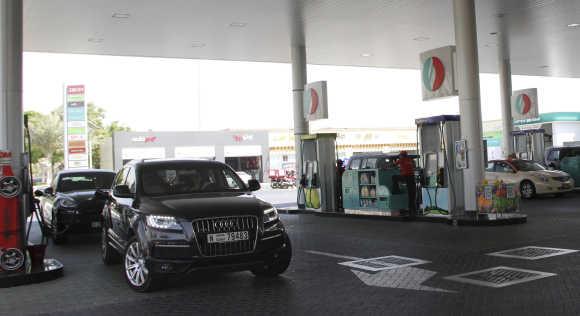 Let's take a look at some of the biggest oil importers in the world.
IMAGES: The legacy of BMW 3 Series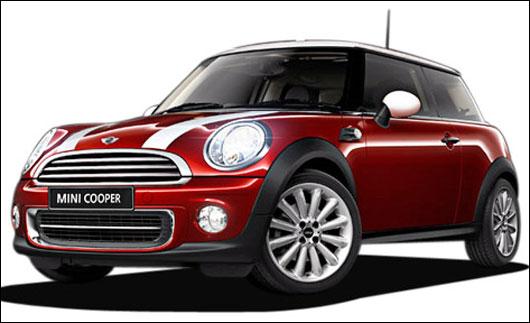 World over, BMW cars are considered to be royal, pristine and very refined.
Indian economy faces a major CRISIS, but who cares?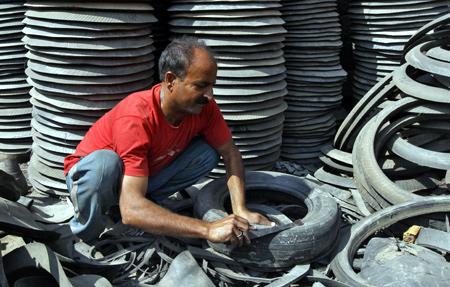 It is common knowledge that the Indian economy has not just been doing badly for over a year but is actually stumbling towards a major economic crisis.
IMAGES: iPhone 5 does not 'wow', but. . .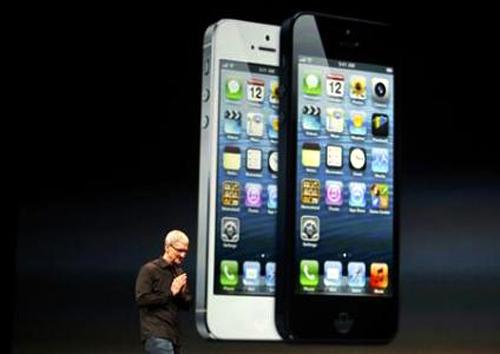 Apple's screen is still smaller than its main rivals.
September 13, 2012
Allies, Opposition slam diesel price hike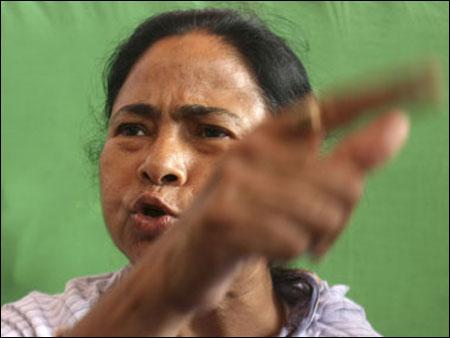 Allies and opposition parties tonight attacked the government over the hike in diesel prices saying it will further hit the common man and demanded an immediate rollback.
Diesel price hiked, subsidised LPG supply cut to 6/year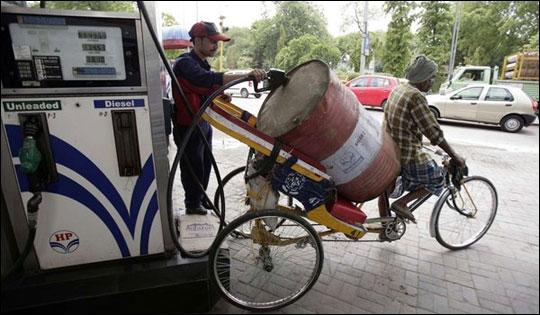 The government has hiked diesel price by Rs 5 per litre, effective midnight tonight.
Inside Air India's Dreamliner: The most striking features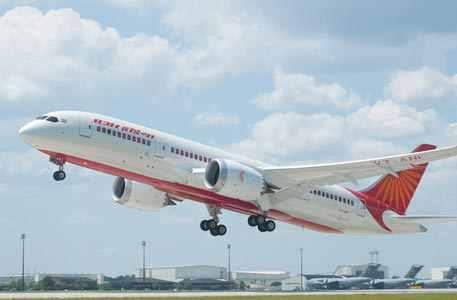 It can be a game changer experience for all the long haul travellers for whom flying long hours is a nauseating experience.
PIX: Ford EcoSport to undercut Renault Duster in pricing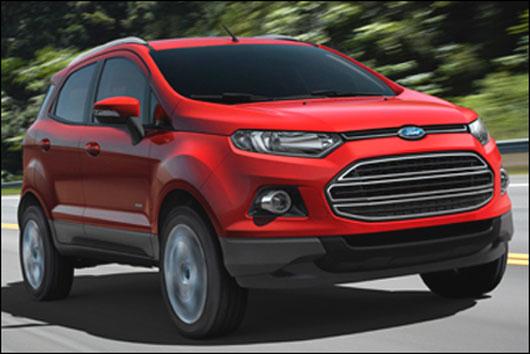 The car is a tech savvy like many of its prospective owners.
Should coal block allocations be SCRAPPED?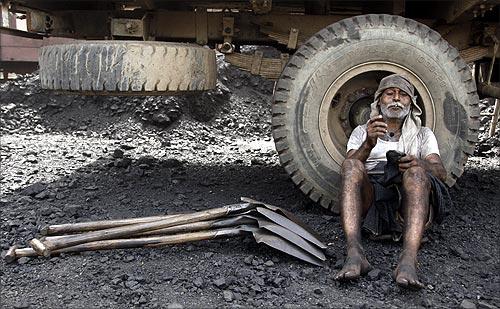 Allotments that were done without conducting due diligence should be reversed but the UPA's procedure smacks of favouritism.
These are India's top banks in 2012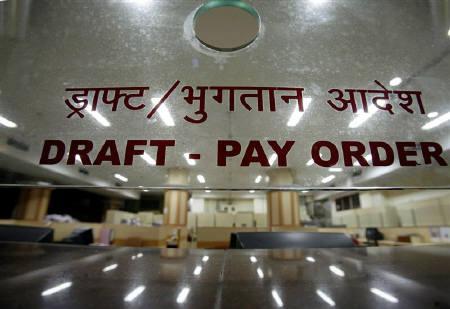 The 'Dun & Bradstreet - Polaris Financial Technology Banking Awards 2012' seeks to recognise the growth and resilience of the Indian banking industry.
Centre to support Metro rail projects in 19 cities: PM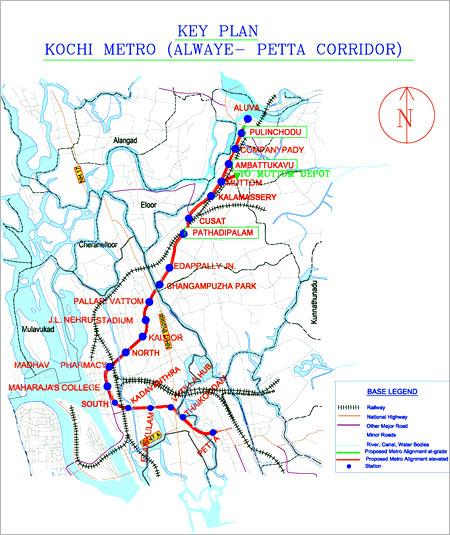 Noting that an efficient transport system was 'critical' for orderly growth of cities, Prime Minister Manmohan Singh on Thursday said the government has decided to support preparation of Detailed Project Reports (DPR) for Metro rail in all 19 cities with a population of over two million.
Net loss down, revenue up despite strike: Air India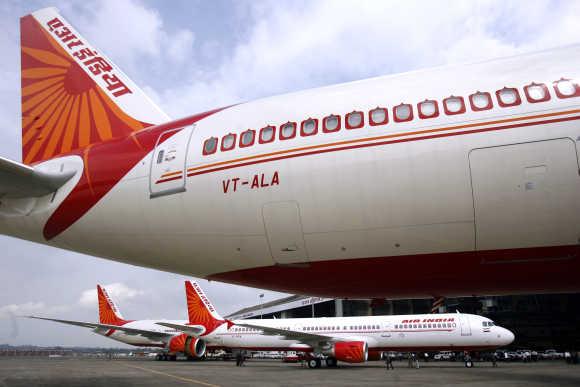 Though the Dharmadhikari report expects Air India would be cash surplus by eight years, the efforts are on so that it happens earlier.
Capt Gopinath's new plan: Charter flights at CHEAP rates!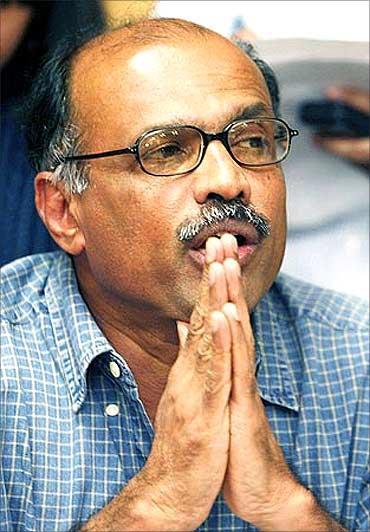 Capt Gopinath is trying to reinvent the charter business.
Good news! Permanent PF a/c number by 2013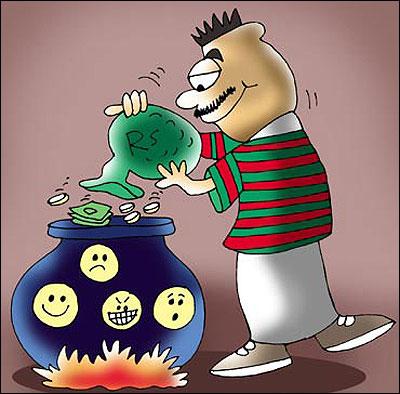 Come March 2013, salaried employees will be able to switch jobs, without worrying about withdrawing or transferring their savings with the Employees Provident Fund Organisation (EPFO).
iPhone 5: Taller, thinner and better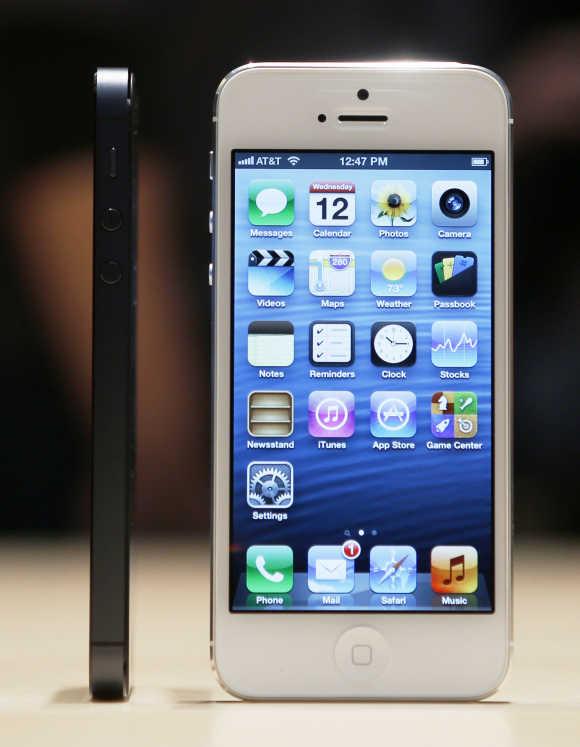 Apple's iPhone 5 has a larger screen but a thinner profile and is 20 per cent lighter than the previous iPhone 4S.
Flat IIP growth: More BAD NEWS to follow?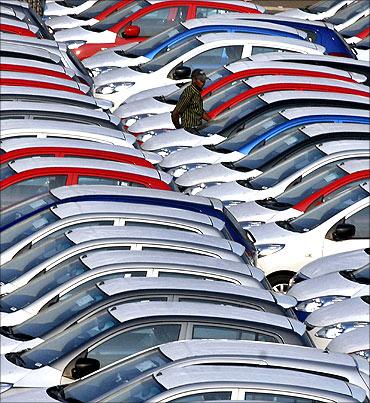 Poor industrial production & lower agri output to further drag GDP growth rates.
Dreamliner to ply on domestic routes soon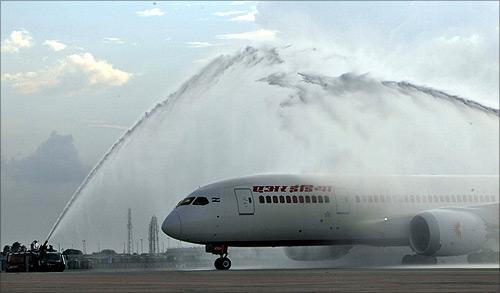 Air India's new Boeing 787 Dreamliner will start flying on domestic routes from September 19, with the airline hoping that the fuel-efficient aircraft will bring back its good old 'Maharaja' days by saving costs.
Houses with electricity: India's TOP 20 states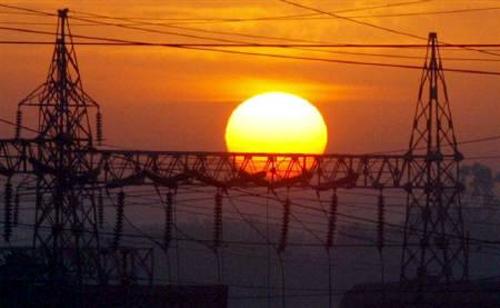 Of the 1.4 billion people of the world who have no access to electricity in the world, India accounts for over 300 million.
How Indian youngsters are coping with economic downturn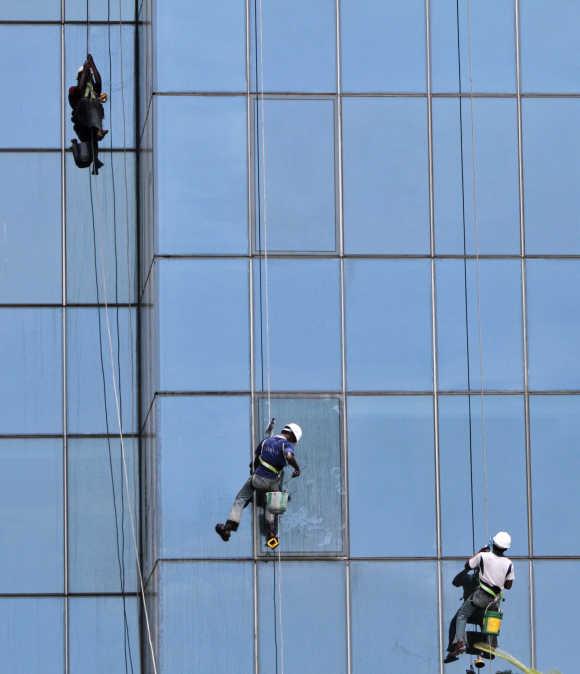 Cutting corners, looking at fixed deposits, youth copes with the reality of a downturn.
Amazing IMAGES of ultra-luxurious SUVs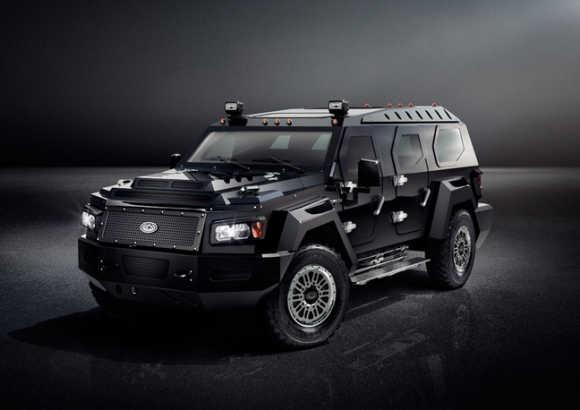 Toronto-based Conquest Vehicles now has two SUVs under its belt, Evade and Knight XV.
September 12, 2012
Cyber threats: WAKE UP before it's too late!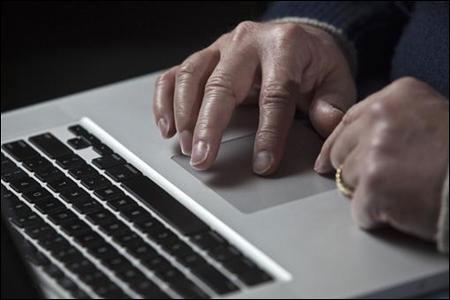 Generally, most users tend to underestimate the danger which malware poses for their devices and data.
How Lenovo CONQUERED the Indian PC market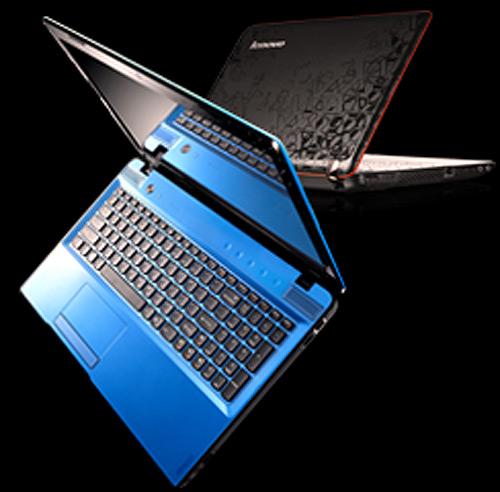 In the first quarter of 2009, Lenovo's market share in India was just 4.8 per cent.
Sebi flooded with Sahara refund calls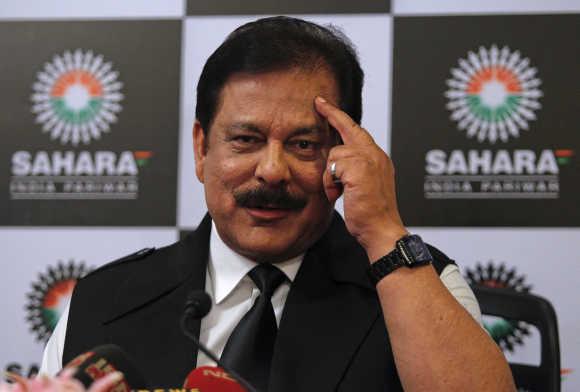 Regulator has set up a special cell to carry out the refunding operation.
Meet the world's most innovative CEOs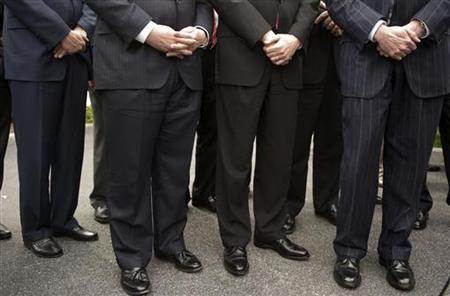 For an innovation-led change, a CEO must comply with three fundamentals - market feasibility, technical feasibility and associational thinking.
Slowdown: India's industrial output falls to 0.1%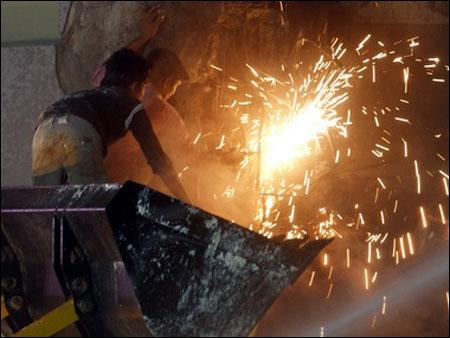 The industrial production growth rate has dipped to 0.1 per cent in July, as against 3.7 per cent in the same month last year.
'Good time for retail investors to enter market'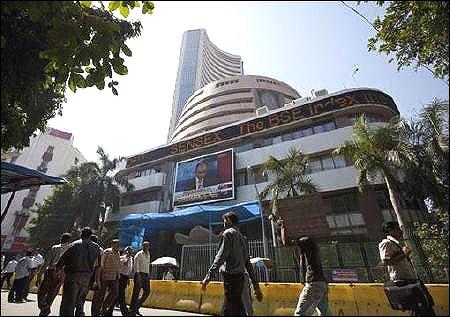 These are testing times for the mutual fund industry.
SPECIAL: The story behind Amul's 'utterly butterly' ads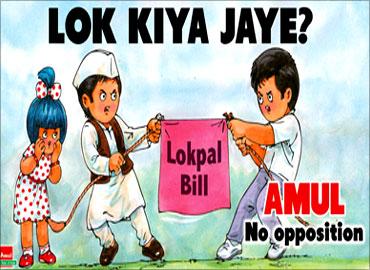 When the tag line was coined, V Kurien had only said 'I think it's utterly mad; but if you think, it will work, go ahead'. The man, who passed away, last Sunday, had also told the ad agency that it was free to operate without obtaining his okay.
Sebi may crack down on corporate executive pay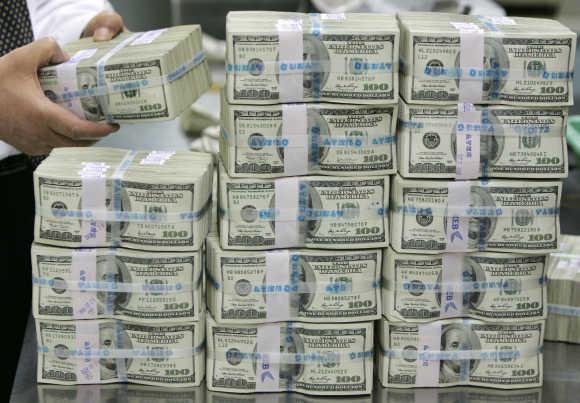 Move to make board accountable for performance appraisal.
IMAGES: Unemployment rates in major countries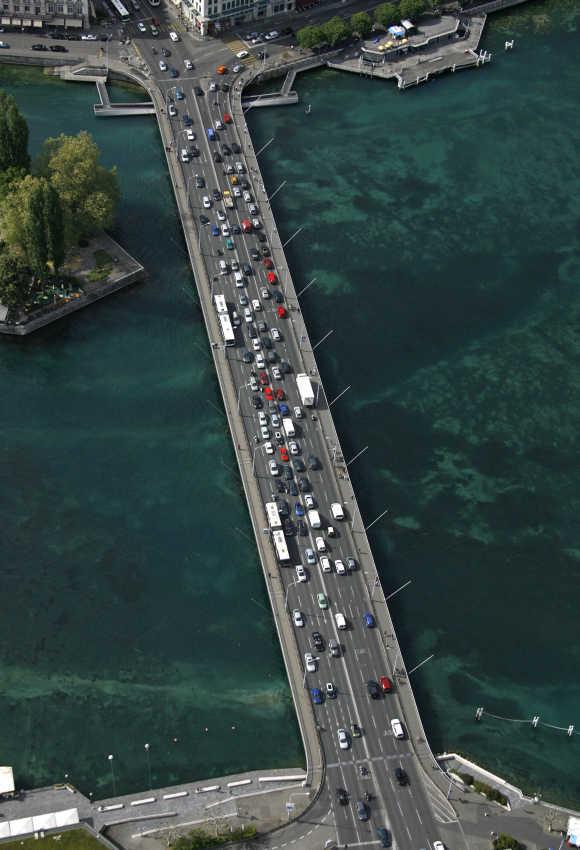 Unemployment rates are increasing all across the world.
IMAGES: Indian states with highest per capita income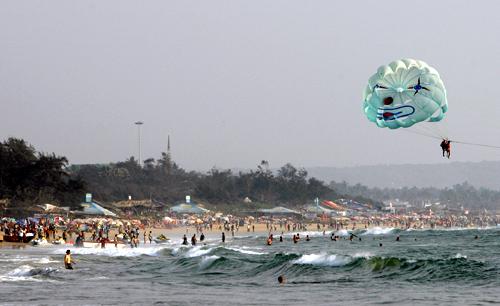 India has become the fourth largest economy in the world, yet it lags behind several nations in per capita income.
September 11, 2012
Interest rate cut not enough to buy property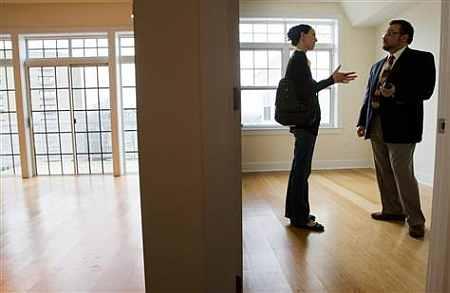 Banks and builders are offering lower rates and freebies, but there is also a case for price correction in the future. Wait, if you are not desperate.
Amul Girl weeps for first time to pay homage to Kurien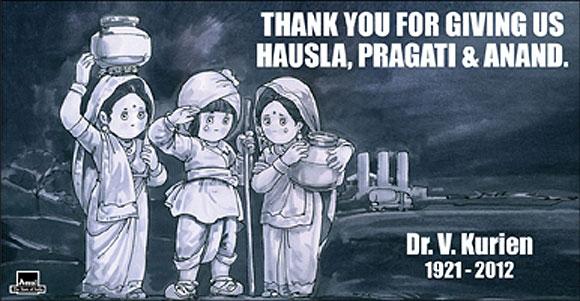 Paying homage to father of white revolution in India Dr Verghese Kurien, who catapulted India from being a milk-deficient country to the world's largest milk producer, 'Amul's' mascot for the first time ever was seen weeping (since 1964) in an advertisement.
Infosys' revised strategy to drive volumes cheers analysts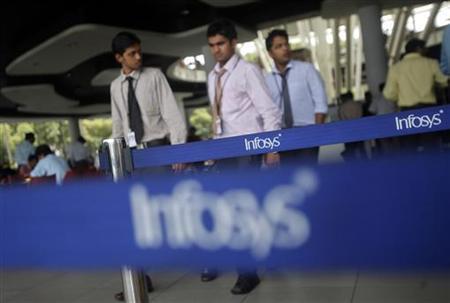 Infosys' acquisition of Switzerland-based Lodestone Holding would provide the software firm respite from investors who have, for long, demanded the company tweak its strategy of walking away from deals that might dilute earnings. Investors have also demanded the company's unutilised cash balances be used to revive growth.
IMAGES: India's top 20 states by GDP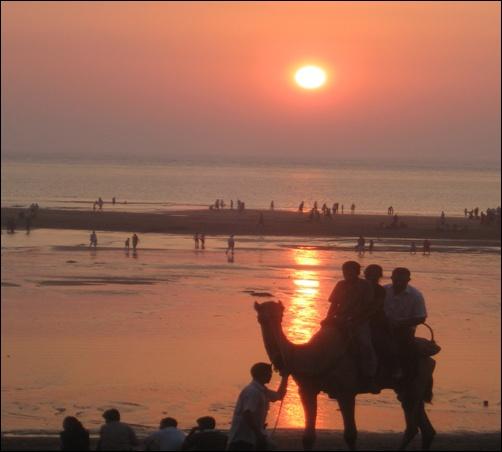 Here's a list of 20 best performing states in terms of GDP.
'Indian employers set to slow hiring in Oct-Dec'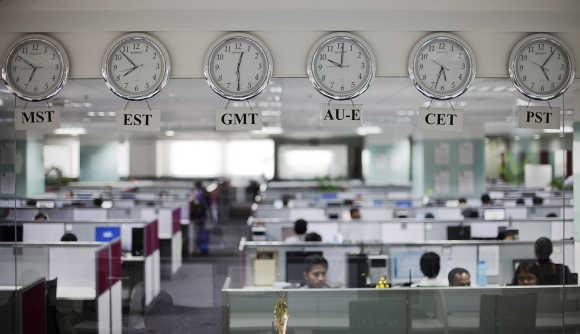 According to the Manpower employment outlook survey, they are downshifting from the vigorous hiring pace seen over the past two years, with just 27 per cent employers optimistic about strengthening their staffs, says a survey.
COLUMN: Why is the image of shining India TARNISHED?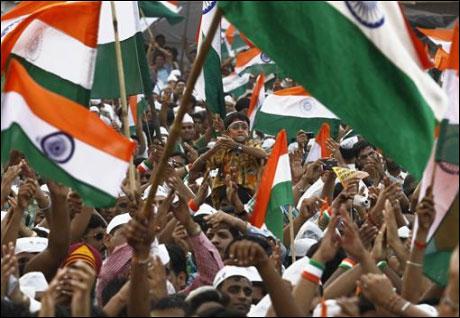 Exuberant expectations about the economy have turned to foreboding as Indians grow pessimistic about their economic future.
'Labour laws hampering India's manufacturing sector'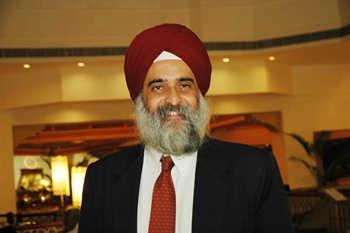 Services cannot create enough jobs that will match the skill sets of the bulk of the work force, says Nirvikar Singh.
Why optimism about Indian economy is waning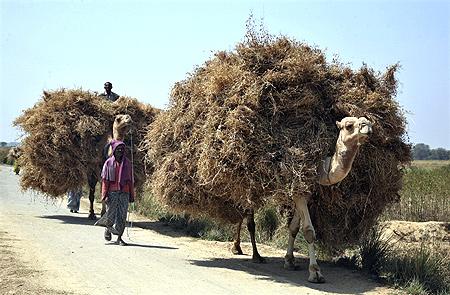 Forty-nine per cent of Indians polled for the survey are satisfied with the current state of the economy, a seven percentage point drop from last year, while only 45 per cent of respondents are optimistic of the economy improving over the coming four quarters, 15 percentage points lower than the previous year's poll.
How to keep virtual MISCREANTS at bay!
Ankit Fadia, 27, is an independent computer security and digital intelligence consultant - better known as ethical hacker - who has worked with government agencies.
IMAGES: These 4 Porsches will eventually land in India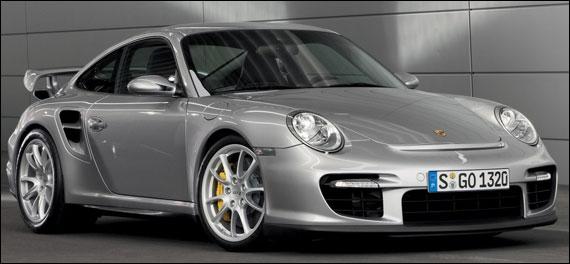 Well, the most profitable Supercar maker in the world has been gulped by the monstrous Volkswagen group and now is flushed with cash to invest in newer, path breaking products.
How start-ups learn to bounce back from failures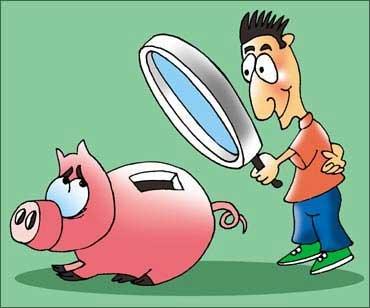 A few have picked up the early warning signals, re-worked their plan and got back to work.
High stress: Indian companies that face a cash CRUNCH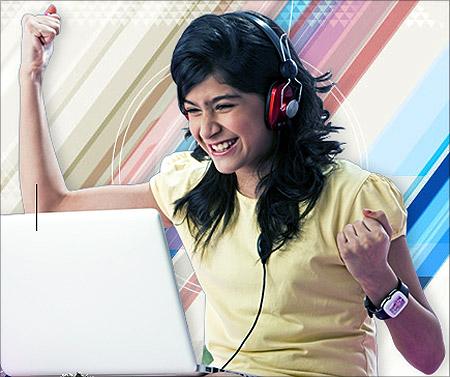 With growth rates slowing and global concerns not abating, the Street is increasingly becoming worried about rising stress levels for corporate India.
IMAGES: World's 20 biggest layoffs in 2011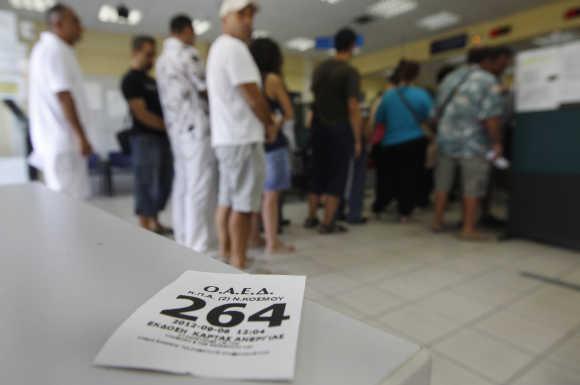 Companies across the world are laying off workers as economic slowdown grips the global economy.
September 10, 2012
Indian stocks beat their ADRs by 25% in one year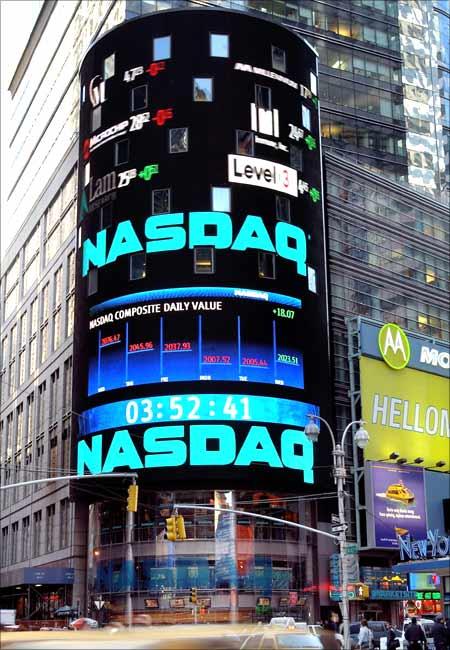 US stock market indices may be performing better than India's popular benchmark Sensex, but individual Indian stocks have outshined their own American Depositary Receipts by up to 25 per cent in the past one year.
Spunky, skinny, sizzling: Meet the Ultrabooks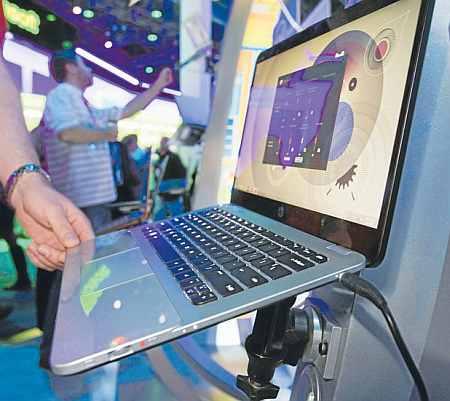 If a laptop is priced at Rs 45,000 and onwards, does that price tag make it is extra special? Yes and No. 'Yes', there will be fewer takers for such models. 'No', that does not confirm performance superiority.
Will the NEW Boeing 787 Dreamliner save Air India?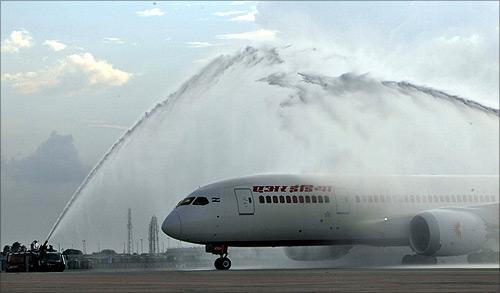 As the much delayed Boeing 787 Dreamliner makes an official touchdown, complete with a water cannon salute, in Delhi to join Air India's fleet, the ailing airline is working on a plan to regain its lost space in the international skies.
Indian IT firms among 10 WORST paymasters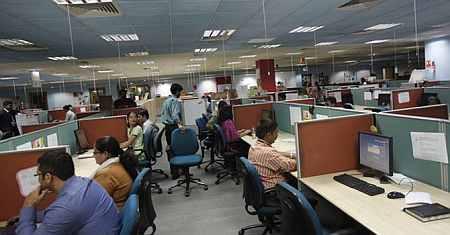 Indian Information Technology companies are among the world's 10 lowest-paying employers in the segment, with their mid-to-senior level staff getting an average salary of $38,767 (about Rs 21.5 lakh) per annum - less than one-fourth of the IT pay package at globally top-paying Swiss firms.
Kurien, the doodhwalla visionary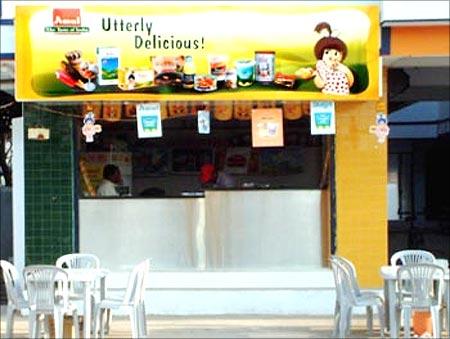 Kurien, a metallurgical engineer trained at Michigan State University in the US, was serving out his bond which Matthai refused to waive.
Creative people are not contract killers: Prasoon Joshi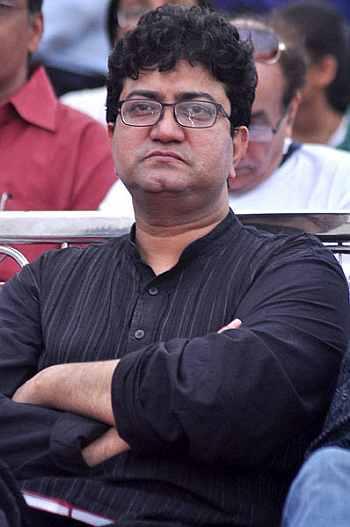 Prasoon Joshi, president, McCann Worldgroup South Asia, says creativity can flourish irrespective of scale, but needs a culture of fluidity.
Car sales drop 19%; biggest in 10 months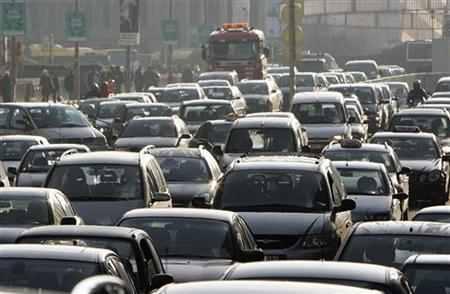 Domestic passenger car sales declined by 18.56 per cent to 1,18,142 units in August 2012 compared to 1,45,066 units in the same month in 2011.
India's Milkman Kurien will always ring a bell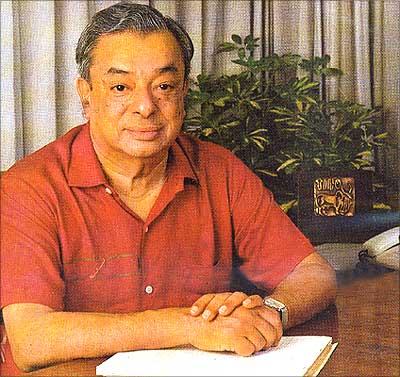 Known as the father of the White Revolution and affectionately referred to as 'India's Milkman', Kurien was credited with having pioneered the milk cooperative model at the village level.
'Service sector key to GDP and jobs'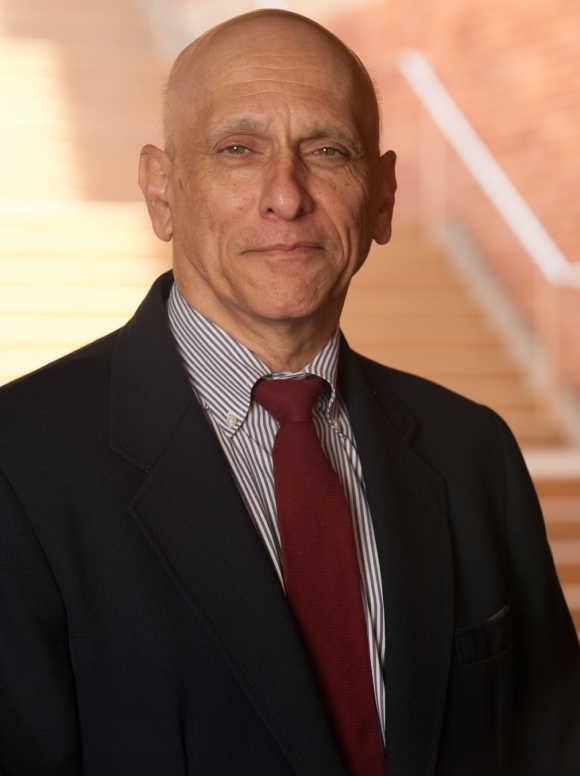 India among developing nations is far ahead in becoming a service economy, says Uday Karmarkar.
These 17 Indian companies pay LOW taxes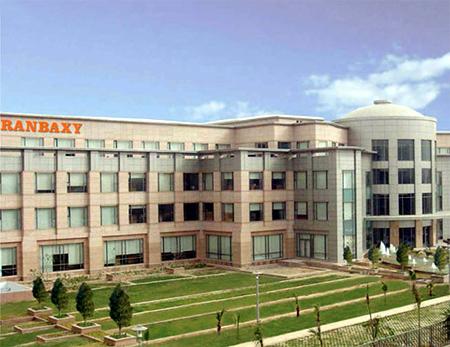 Finance Minister P Chidambaram has asked the Income Tax department to focus on the companies that pay less than effective tax rate of 24 per cent.
IMAGES: 30 countries with best living standards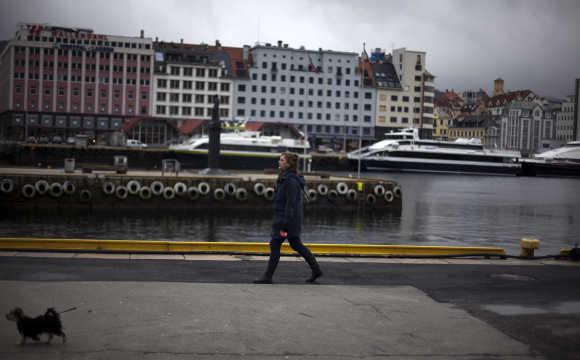 There are not many countries that have high per capita income.
These cities help Indian airlines make MONEY!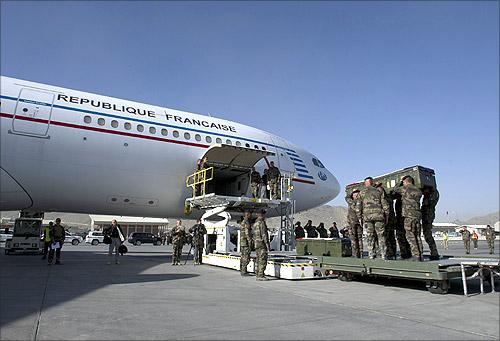 If you have thought that the most profitable international routes for direct flights from India are to the busiest US or European cities, then think again.
September 07, 2012
5 Indian firms in world's most innovative companies list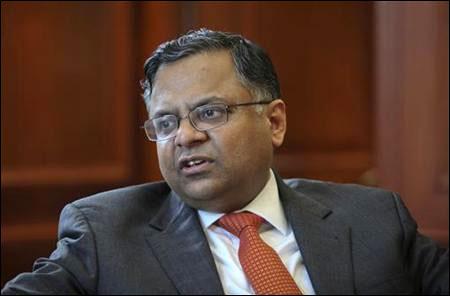 Larsen & Toubro, Hindustan Unilever, Infosys, Tata Consultancy and Sun Pharma -- have made it to the list
New Range Rover to be launched on September 29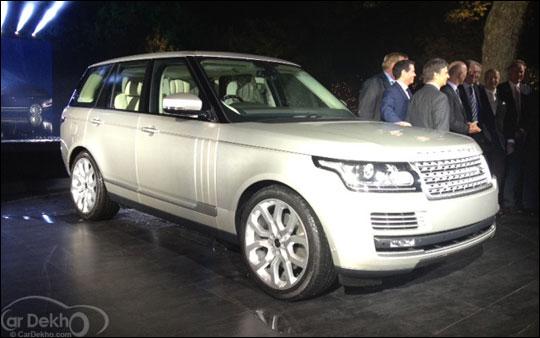 The latest SUV, as the company states, is the first SUV to have the all-aluminium body frame. With this the bare shell of the Rover becomes just 12kgs heavier than the Mini Countryman Shell.
Why global firms line up to tap affluent Indians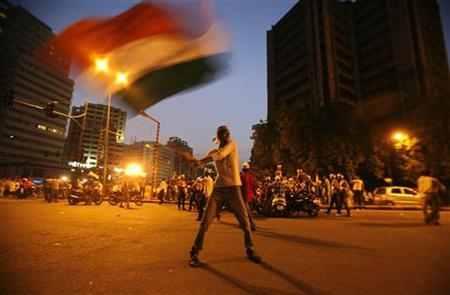 From hardselling a dream house next to the London Tower Bridge to eyeing tourism and business opportunity at Universal Studios and Disney Destinations; from drawing target customers for Macau casinos to launching travel guides tailored just for the well-heeled in India, global industry majors are rushing in to tap the increasing spending power of the people in this country.
'Driverless' cars will be a popular trend by 2040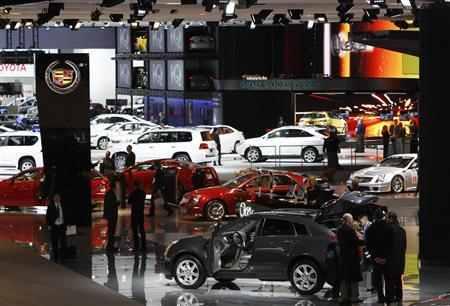 Members of IEEE, the world's leading professional organisation have selected autonomous vehicles as the most promising form of intelligent transportation, anticipating that they will account for up to 75 per cent of cars on the road by the year 2040.
IMAGES: Renault Scala Drives in at Rs 6.99 lakh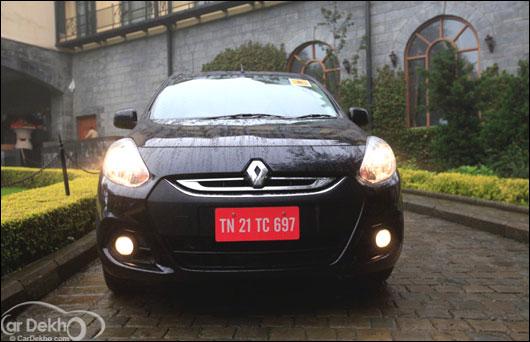 Petrol variant will be available in the RxE and RxL variants whereas diesel will be the RxL and RxZ variants.
Quiz: Which is the world's most valuable stamp?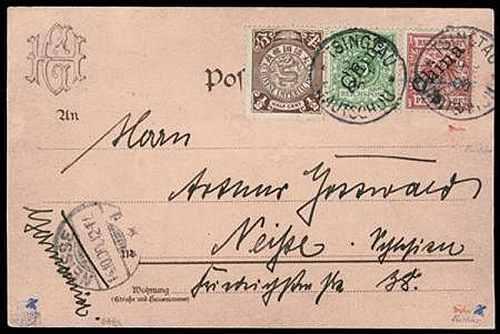 Take this quiz to find out if this a hobby for you. If you are already into stamp collection, find out how well you know your postage stamps.
BAD NEWS! Govt may hike fuel prices next week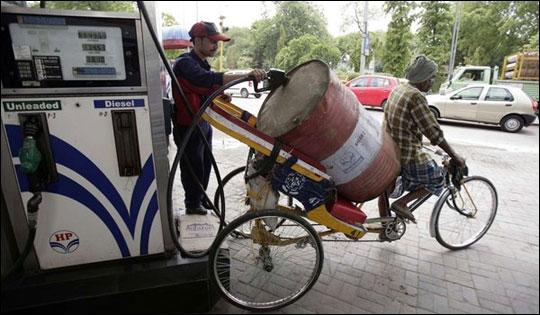 According to reports, the price of petrol is expected to go up by Rs 5 and diesel by Rs 6.
SPECIAL: Why the current economic recovery is different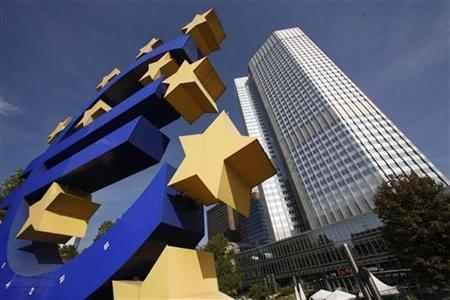 Many policy makers and economists have observed that the recovery from the 2007-2008 financial crisis has been much slower than most recoveries of the post-war era, which needed only a little more than a year, on average, to restore output and employment to their previous levels.
Competitiveness: India's rank FALLS further to 59!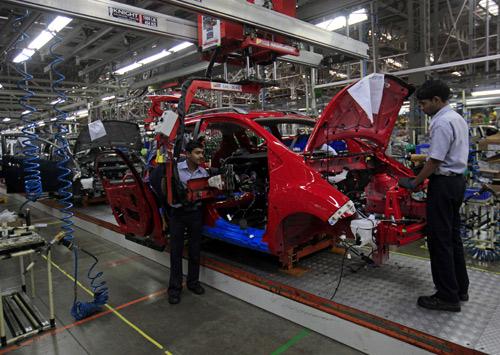 India's ranking declined by three places to 59th position in the Global Competitiveness Index 2012 2013.
IMAGES: Evade is India's costliest SUV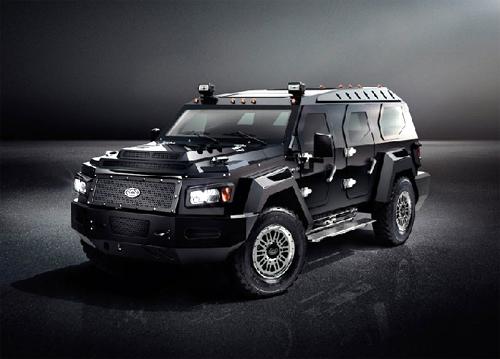 Toronto-based company Conquest Vehicles has launched Evade, the company's first unarmoured SUV in India.
How coal mine workers struggle to make a living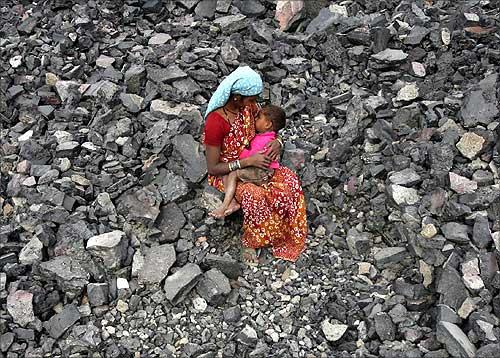 After the 2G spectrum scam, the focus is now on the coal scam which has cost the exchequer a whopping Rs 1.86 lakh crore.
IMAGES: 30 most competitive countries in the world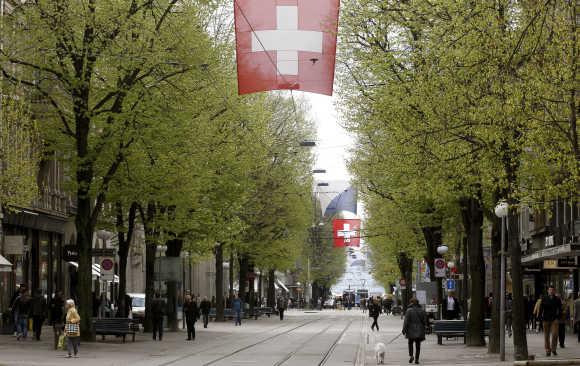 Countries all across the world are competing to attract business and tourists.
September 06, 2012
Petrol costlier in India than in US, Pak, Lanka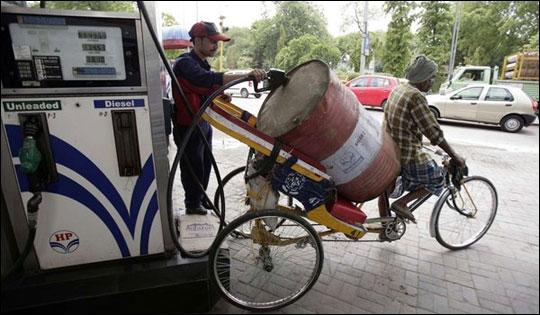 Petrol in the national capital costs Rs 68.46 per litre as compared to Rs 53.32 a litre in Pakistan, Rs 61.56 in Sri Lanka and Rs 62.25 in Bangladesh.
Recipe to make India's capital market more inclusive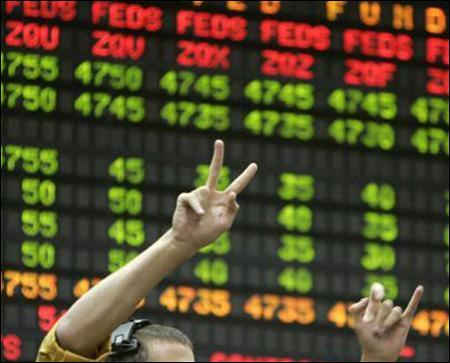 This is the concluding part of a three-part series, where discus how share prices in India are manipulated and the future of the country's stock exchanges.
Much of bad news is probably behind us: Citigroup India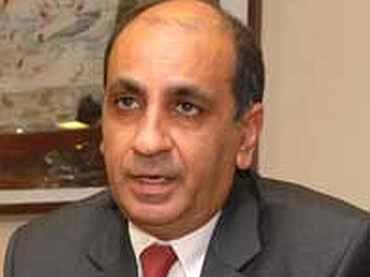 Citigroup Global Markets veteran Rajiv Nayar is cautiously optimistic as he sees bouts of risk-on and risk-off sentiments affecting capital raising by Indian companies.
Why visiting a bank branch is so outdated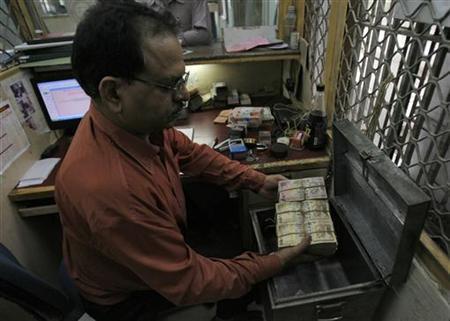 Now, customers can do a real time cash deposit into a bank account, withdraw cash, deposit cheques, transfer funds, open fixed deposits, generate bank statements, pay insurance premiums, home loan EMIs and so on.
PHOTOS: A day in the life of workers around the world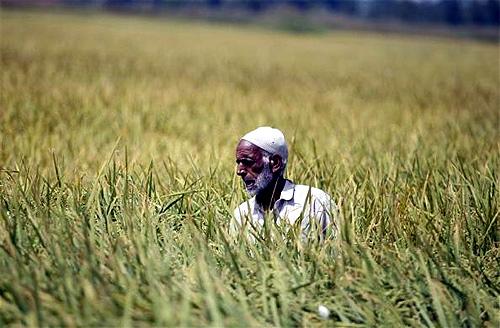 Labour Day, the first Monday in September is dedicated to the social and economic achievements of American workers.
IMAGES: 20 most influential people in the world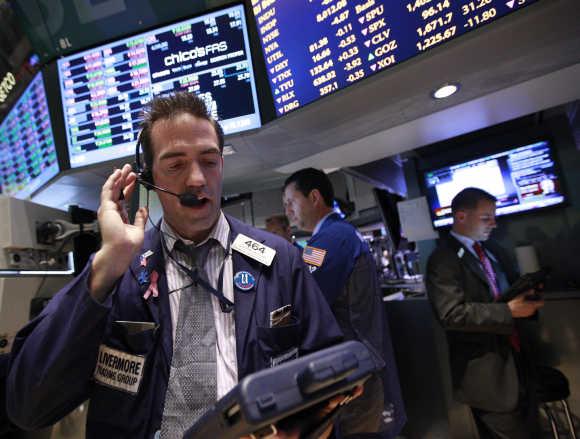 Bloomberg has ranked world's most influential people.
'Rural poor are better off than urban poor'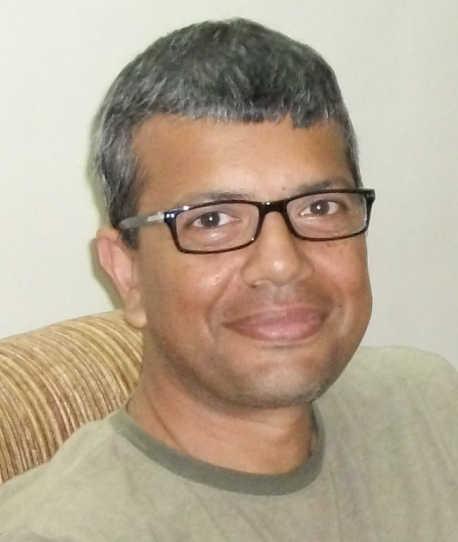 India may need to take a fresh look at its monetary policy, says Amartya Lahiri, professor of Economics at the University of British Columbia.
IMAGES: 10 limited edition cars launched so far in India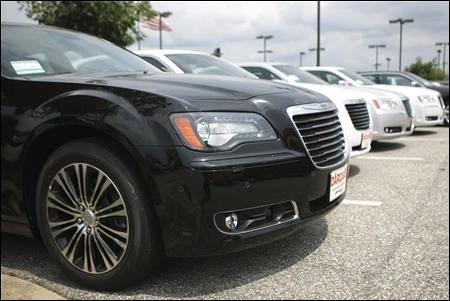 With the festive season approaching soon, many more limited edition cars will be rendered with mouth watering discounts and freebies.
Coal scam: A review of the govt's big MISTAKES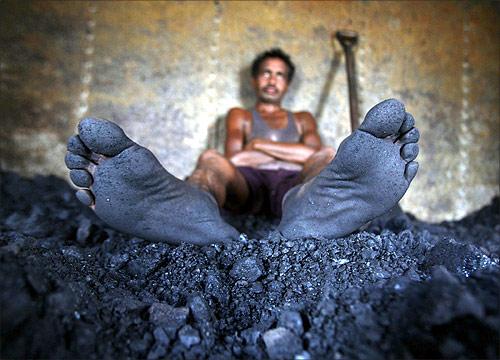 Looking back, it appears that the first signs of the problem were visible when the policy on captive coal mining was formulated almost two decades ago.
IMAGES: World's 10 most productive cities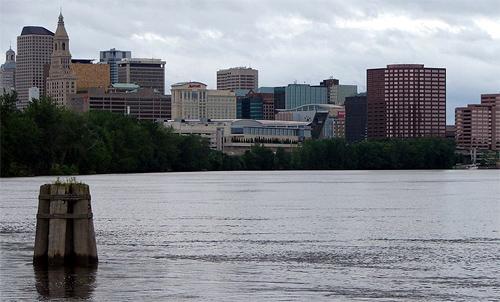 A study by the Brooking Institution compared per-capita gross domestic product and employment data from 2010 to 2011 in 200 of the world's largest metropolitan areas.
30 nations that are best geared for economic change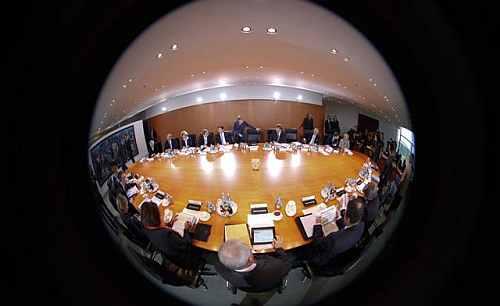 Around the world, countries, businesses and institutions are undergoing unprecedented change with new challenges and opportunities every day. Keeping this in mind, KPMG's study 2012 Change Readiness Index assesses these countries' on their ability to manage change and cultivate opportunity in the future.
September 05, 2012
How Reliance is straddling the luxury pyramid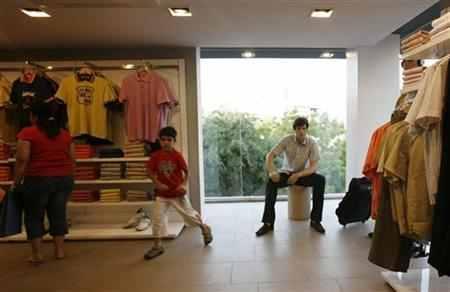 Reliance Brands has been announcing a new JV every month to break into both high streets and smaller towns.
We have big ambitions in India: COO, Accor Hotel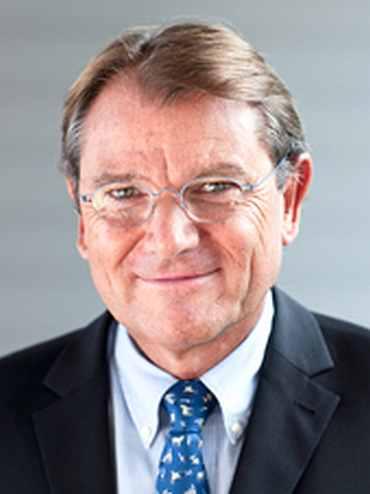 Accor president and chief operating officer Yann Caillere is delighted to have, after some initial hiccups, finally found the right partners in India for developing hotels to be run under its brand.
India SHINING: 11 companies in Forbes Fab 50 list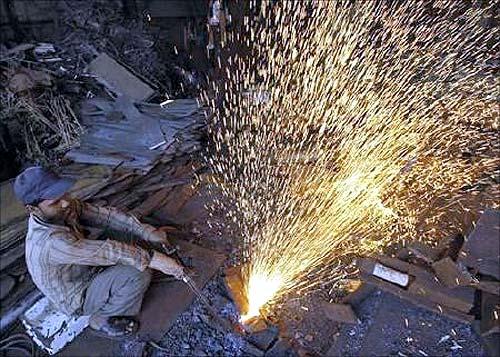 China and India dominate the Forbes 2012 list of 50 best publicly traded companies in Asia-Pacific.
IMAGES: India among most debted countries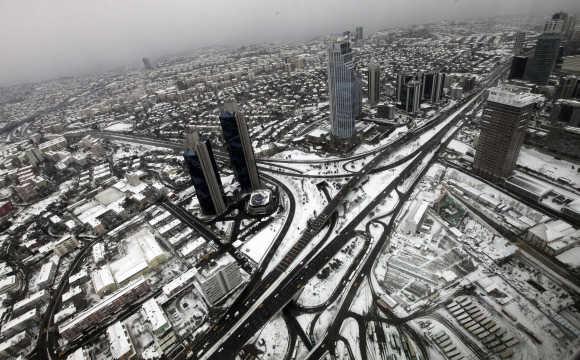 Countries around the world are struggling with debt.
DEBATE: Is the worst over for the economy?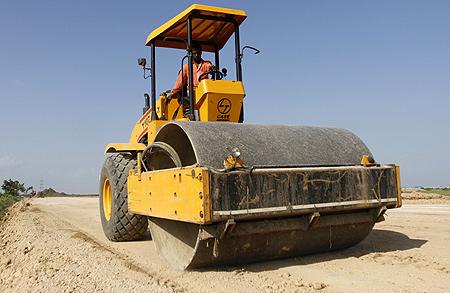 Growth will be elusive without structural reforms but there's reason to believe that it will be upwardly mobile from now on.
Chennai can now shop online for grocery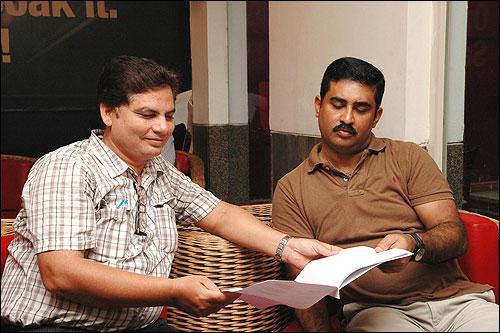 Though Rajesh had dreams of becoming an entrepreneur after completing his studies, Ajeet confessed that he didn't even know the word 'entrepreneur' way back in 1994.
Which car is BETTER: Renault Scala or Nissan Sunny?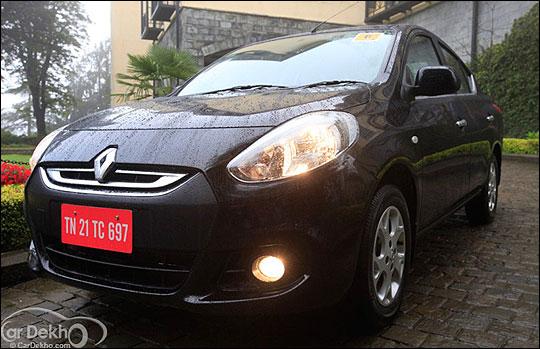 Renault has managed to give its upcoming, a pinch of more classiness than the older brother.
Amazing IMAGES of Raj Palace hotel in Jaipur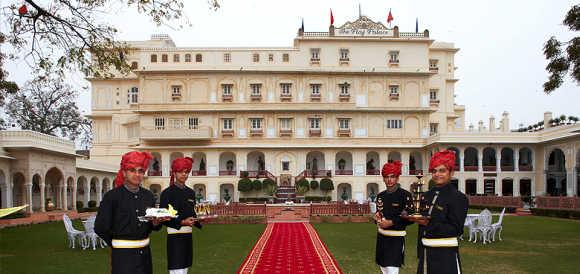 Raj Palace hotel in Jaipur is one of the most luxurious and beautiful hotels in India.
IMAGES: Onboard the royal Venice Simplon-Orient Express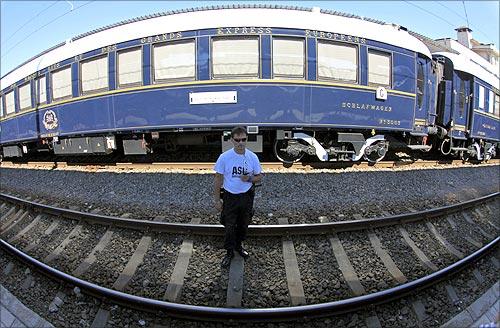 One of the world's most magnificent trains, the Venice Simplon-Orient Express train recreates the original Orient-Express route from Paris to Istanbul once a year with restored cars and luxury suites from the 1920s.
IMAGES reveal how the Euro was BORN!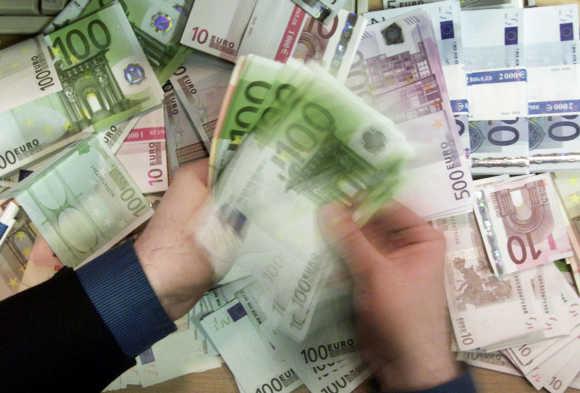 Euro is the currency used by the Institutions of the European Union and is the official currency of the eurozone.
September 04, 2012
Bad news! Air travel becomes costlier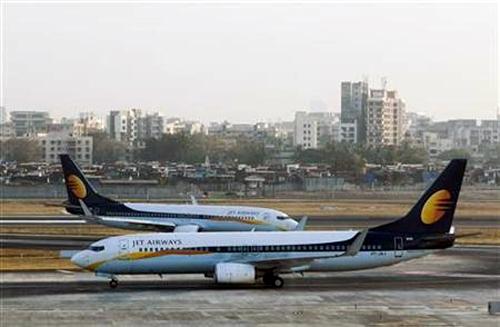 Air travel became costlier on Tuesday with major Indian carriers hiking fuel surcharge on tickets, ranging from Rs 150 to Rs 250 for domestic travel and $15 (Rs 825) for a one-way international ticket, following an almost eight per cent increase in jet fuel prices.
India growing faster than many nations: KPMG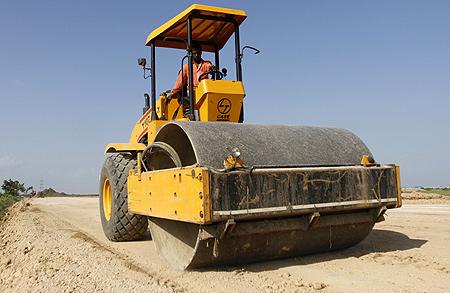 At 5.5 per cent, India's GDP growth is better than many countries in the current environment of global economic slowdown though the focus should be on how the current turbulent times are sailed through, advisory firm KPMG India's top executive has said.
SPECIAL: Equity bias just not good enough

This is the 2nd part of a three-part series, where discuses how share prices in India are manipulated and the future of the country's stock exchanges.
A new TRICK corporates use to stay ahead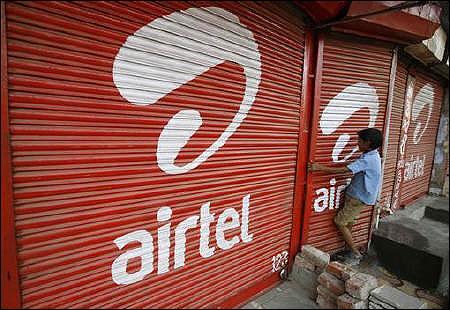 Many big corporations in India are trying a new trick to stay at the cutting edge.
Indian FMCG firms eye slice of Pakistan market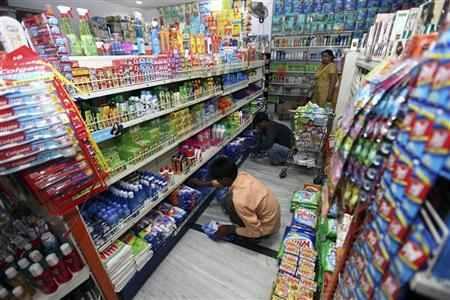 The FMCG market in Pakistan is estimated to double in two to three years. The fact that the population in Pakistan was the world's sixth-largest offered immense scope to Indian FMCG companies.
Economy may see more pain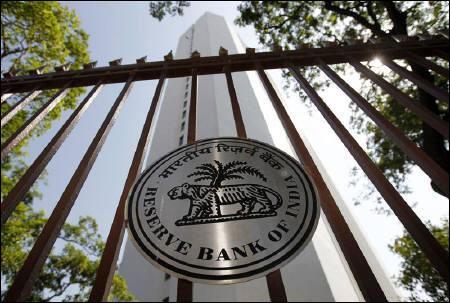 PMI contracts as power outages hit productivity, demand for exports slips.
IMAGES: Amazing history of world's top companies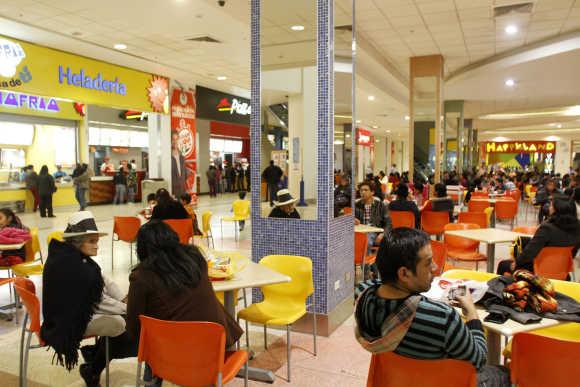 Some of the world's biggest and most well-known companies started out in very unusual ways.
IMAGES: Latest technology toys in the world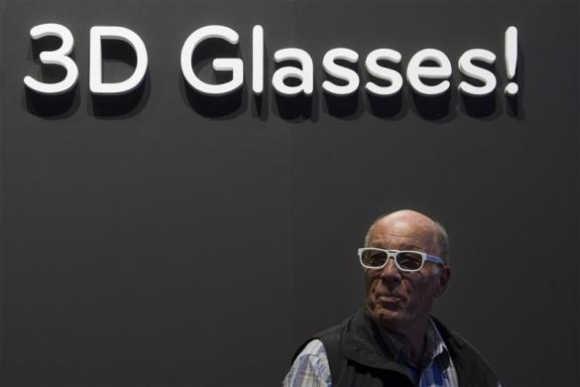 Here we take a look at some of the latest products that are making waves in the industry.
IMAGES: 7 great hatchbacks coming soon to India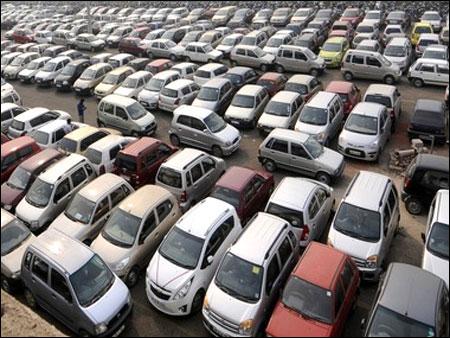 The hatch segment is yet to see many launches/facelifts that are due for this year.
Innovation is the success mantra at Marico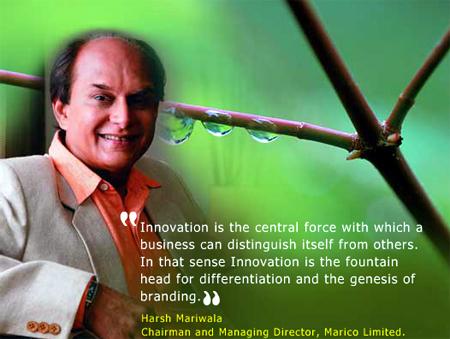 Harsh Mariwala says innovation is as much about encouraging new ideas as about rigorous follow-through.
Nations with the fastest-growing firms, India No.1!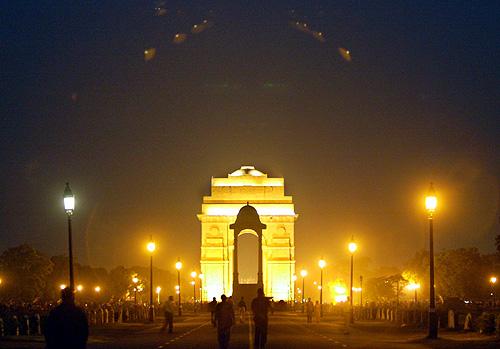 India tops the list of countries with the highest number of fastest-growing companies.
September 03, 2012
Loss on diesel sale mounts to Rs 19.26 per litre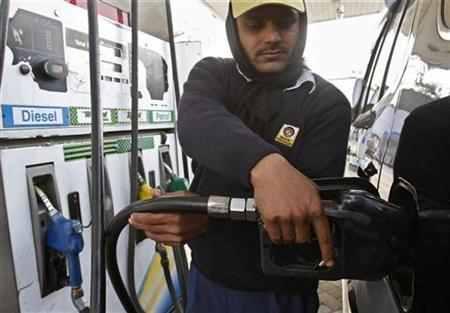 Losses on sale of diesel at government-controlled rates have hit a record Rs 19.26 a litre, sending state-owned oil companies scrambling for ways to cover the mounting losses.
Morgan Stanley LOWERS India's growth forecast to 5.1%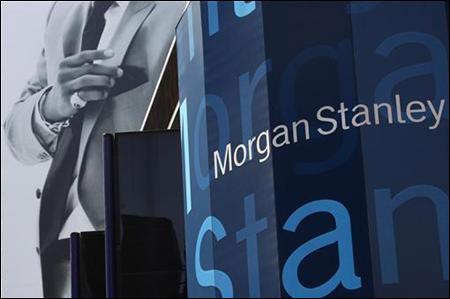 Calling for immediate policy action by the government, it warned that in the absence of such a step the GDP growth could slide even deeper -- to 4.3 per cent in 2012-13.
Stunning PHOTOS of homemade cars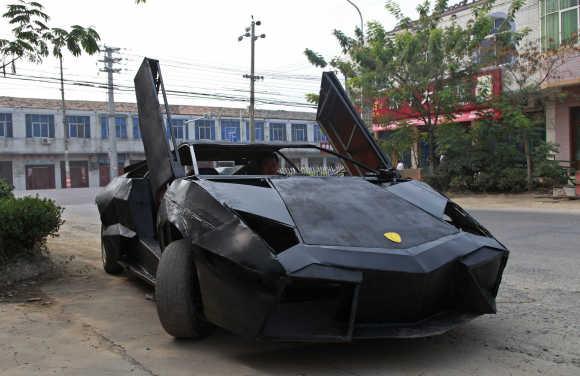 There are some car lovers who built their vehicles from scratch with their own hands.
Buying a smartphone? Wait till October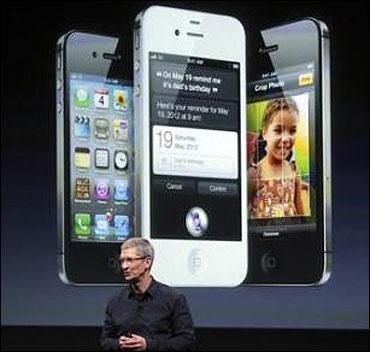 The widely-rumoured Apple iPhone 5 is scheduled to make an appearance on 12 September, Nokia-Microsoft, too, is allegedly launching new smartphones and Samsung has already released a new Windows 8 phablet (phone that masquerades as a tablet).
Demand for gold loans set to revive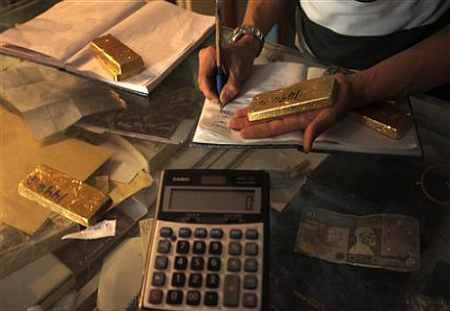 After a significant decline in business in the quarter ended June, leading gold loan companies are set to see a reversal of fortunes. In fact, the recovery already started in August, with a revival in the southwest monsoon.
Column: Govt must get on with social media, not attack it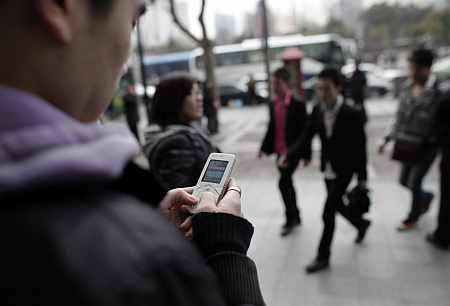 Early last month, as it was trying to contain the fallout from the Assam riots, the government notified a draft framework for social media engagement as part of the National e-Governance Plan (NeGP).
IMAGES: Are these cars or something else?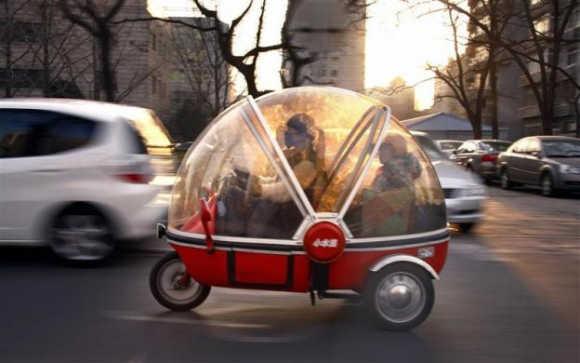 Some people colour their vehicles in different shades, some modify them to extreme length and some give them a complete new shape.
India's manufacturing growth slips to 9-mth low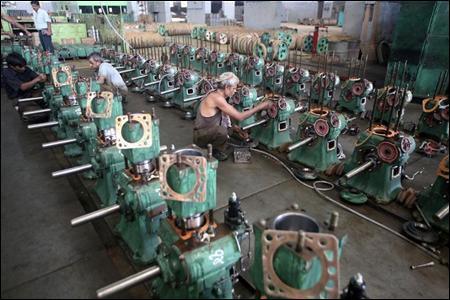 The index, however has remained above the 50 mark - below which it indicates contraction - for more than three years now.
Developers don't find affordable homes 'affordable'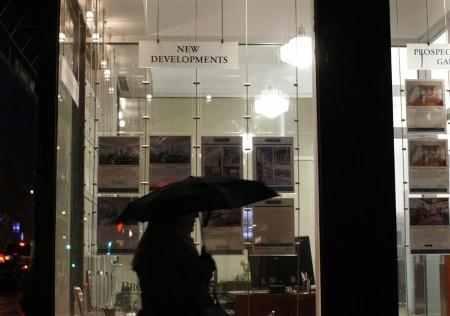 Developers could not find the model of affordable housing viable as they used same resources for premium projects and due to rise in cement and steel prices.
Economy slipping into JOBLESS de-growth: Ficci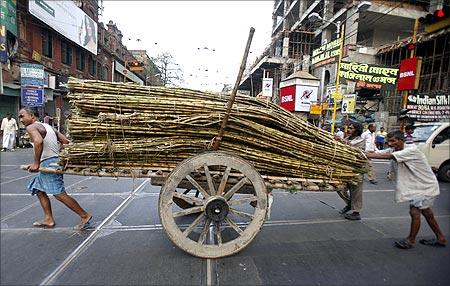 The government has been accused of ushering the economy into a period of jobless growth.
COLUMN: Why has the coal scam become a sweeping saga?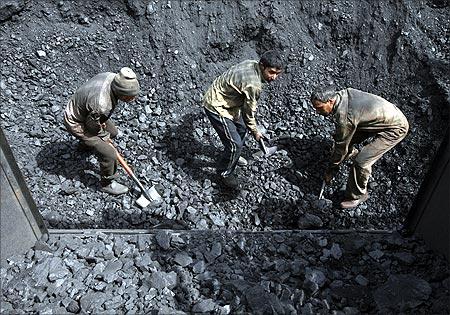 The coal scandal began with revelations about the Manmohan Singh government, then expanded in scope to take in the Vajpayee government, and has now become a sweeping saga that lays bare the contemporary Indian state.
Speed-dating in a slow job market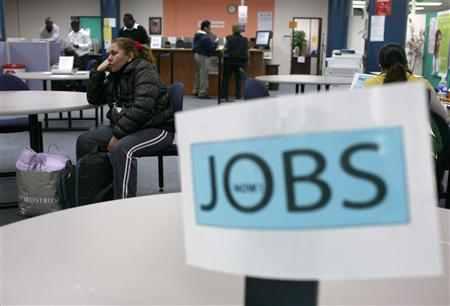 In these times of a slowdown in the job market, over 34 start-up companies from across states and 53 job seekers converged in Mumbai to find a fit for their professional needs -- taking the total number of interactions to over 1,400.
Will the advent of a 3rd exchange help India's bourses?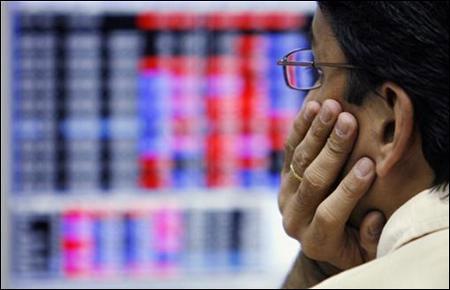 As much as half the turnover of all stock exchanges in India is accounted for by only 25 broking firms. Ninety per cent of the turnover of all stock exchanges in the country is out of only five cities. These are hardly healthy signs of India's financial markets.
Why is India Inc PESSIMISTIC about reforms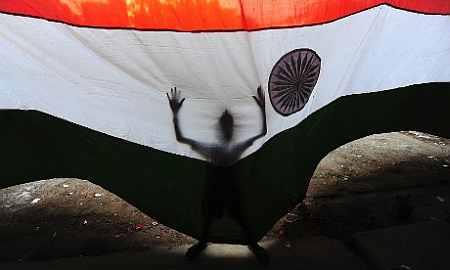 As many as 76 per cent of the respondents did not expect economic reforms to move forward, given the upcoming 2014 general elections.
IMAGES: How the Dubai Metro was built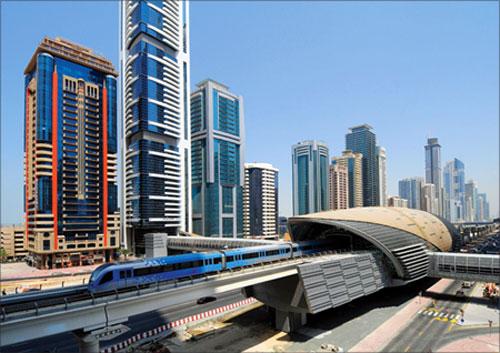 Dubai Metro is the world's longest fully automated metro network spanning 75 kilometres.
Archives
August 2012
|
July 2012
|
June 2012
|
May 2012
|
April 2012
|
March 2012
|
January - February 2012
|
August - December 2011
|
July 2011
|
June 2011
|
May 2011
|
April 2011
|
March 2011
|
February 2011
|
January 2011
|
December 2010
|
November 2010
|
October 2010
|
September 2010
|
August 2010
|
July 2010
|
June 2010
|
May 2010
|
April 2010
|
March 2010
|
February 2010