December 31, 2012
Facebook forced to drop flawed special New Year app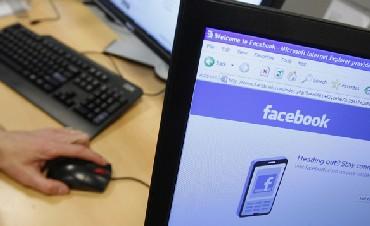 Nearly a week after Facebook launched its New Year's messaging feature, the social networking site was on Monday forced to drop the app following aflaw that allowed anyone to see and even delete personal messages intended for others.
Strike by RBI staff deferred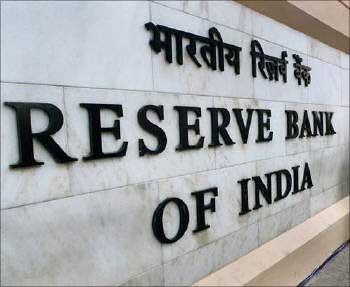 The United Forum of Reserve Bank Officers and Employees has decided to defer tomorrow's proposed nationwide strike.
Why MFN status to India is delayed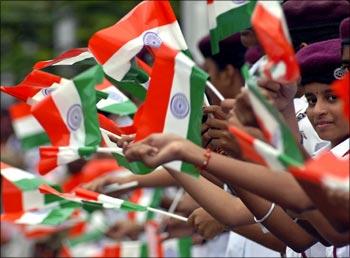 Pakistan has delayed the grant of Most Favoured Nation-status to India along with abolition of a negative trade list regime "for a short time" because of reservations expressed by several industries, Commerce Minister Makhdoom Amin Fahim has said.
Core sector growth slows down to 1.8% in Nov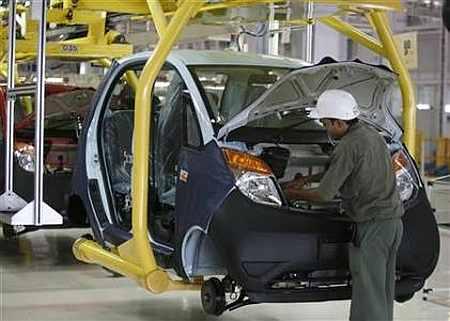 Growth rate of eight core sector industries declined to 1.8 per cent in November, from 7.8 per cent in the same month last year, due to drop in production of coal, natural gas and cement.
Govt offers 17 coal blocks to PSUs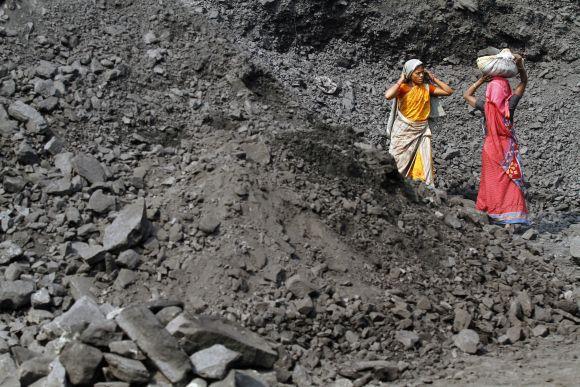 Initiating the process of allocation of coal mines, the government on Monday invited proposals from PSUs for alloting 17 blocks to them, mostly for captive power plants.
Mining ban: IT dept takes Rs 3,000 cr hit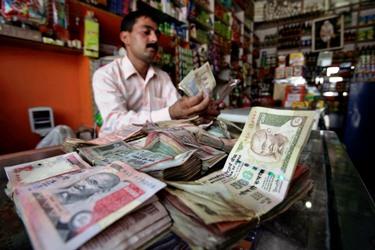 The Income Tax department is taking a hit of up to Rs 3,000 crore in tax collection following a Supreme Court-enforced ban on mining activity in Karnataka and Goa, a key IT department official said.
2012: A challenging year for the telecom industry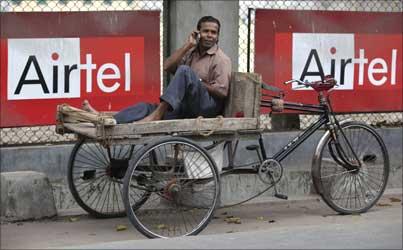 The government is banking on the second round of spectrum auction and customer-centric moves such as free national roaming to rebuild the telecom sector, impacted by controversies and court judgements that have shaken investor confidence.
Aakash-2 to come loaded with app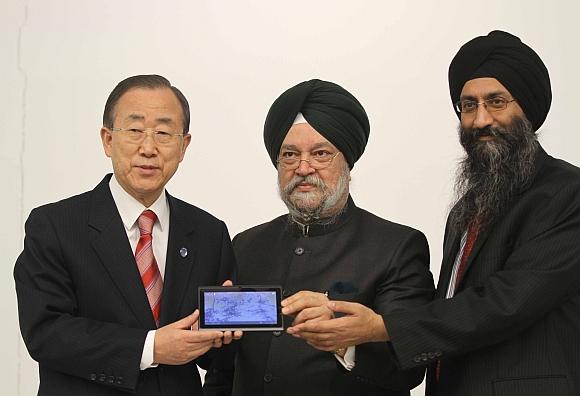 Over 200 teachers and students have been working for the last six months to port all projects that have been developed under the National Mission on Education through ICT over the last three years on Aakash-2.
Flying out of Delhi will be cheaper from Jan 1
Flying out of Delhi would become cheaper from Tuesday, with the development fee (DF) charged by the operator of IGI airport here being reduced by Rs 100for domestic and Rs 700 per international passenger.
Wipro gets shareholders' nod for demerger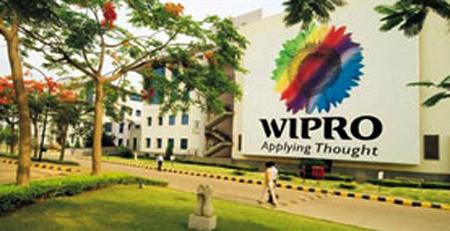 Wipro on Monday said its shareholders have approved the company's plans to hive off non-IT business into unlisted arm.
Two events that will decide stock market's fate in 2013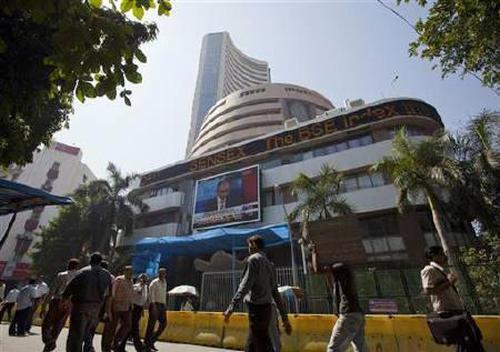 With government surviving the winter session and the required reforms in place, two events will decide the movement of markets - outcome of US fiscal cliff and RBI's stance on the rate cut.
'App-y New Year'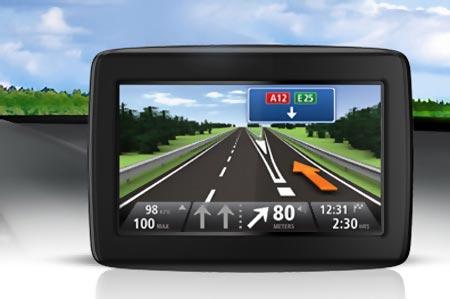 You might love them or hate them, but you just can't ignore them.
Why bureaucrats can take BETTER decisions in 2013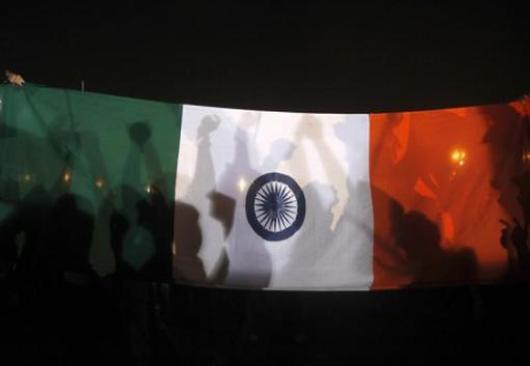 The scandals that came to light in 2012 made ministers and bureaucrats wary of taking any decision. They feared that they might get embroiled in controversies later on. This, however, seems to be changing.
Have you met Ratan Tata? Tell us!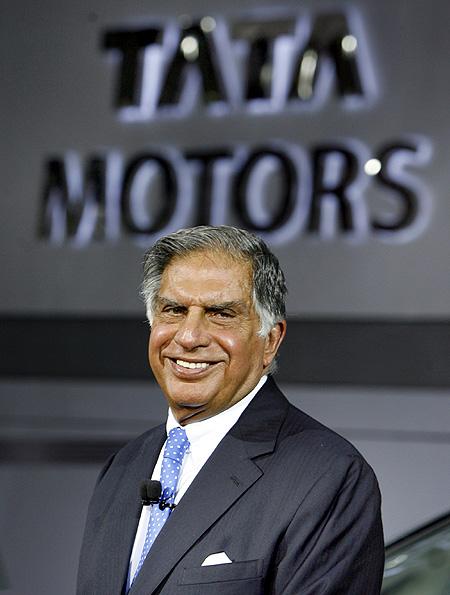 Ratan Tata retired as chairman of the $100 billion Tata Group on December 28, his 75th birthday.
Buckle up: Economy to regain its earlier growth rate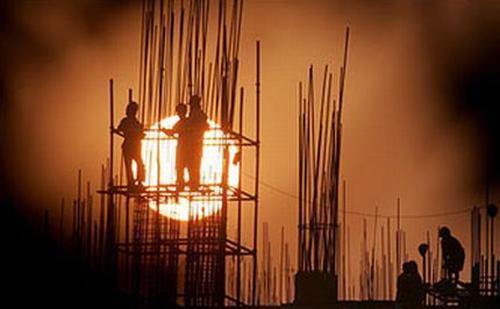 The recent spate of reforms will boost India's economy and it will soon regain it earlier growth rate.
Why govt needs to focus on manufacturing URGENTLY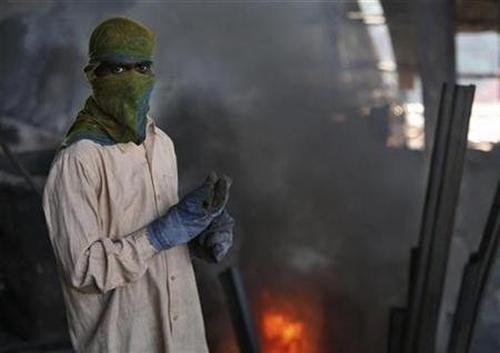 Unless manufacturing becomes the engine of growth, providing at least 70 million additional jobs, it will be difficult for India's growth to be inclusive.
World's five tech CEOs to watch in 2013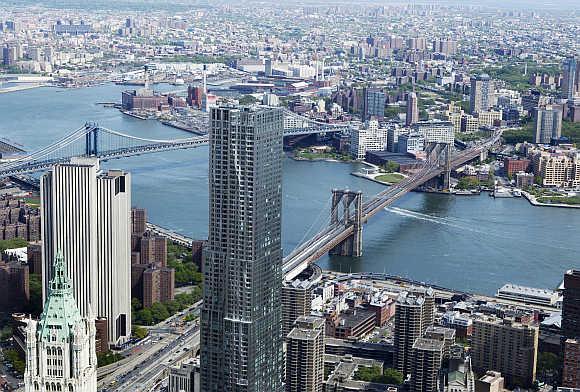 Heads of Apple, Microsoft and HP, Infosys and Wipro's IT business would be keenly watched.
IMAGES: Most expensive cars sold at auctions in 2012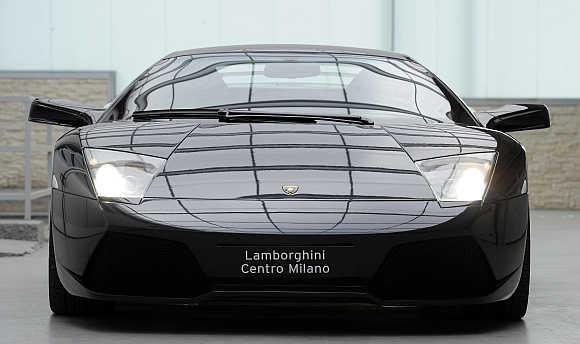 Let's take a look at some of the most expensive cars sold at auctions in 2012.
IMAGES: Five smartphones to look out for in 2013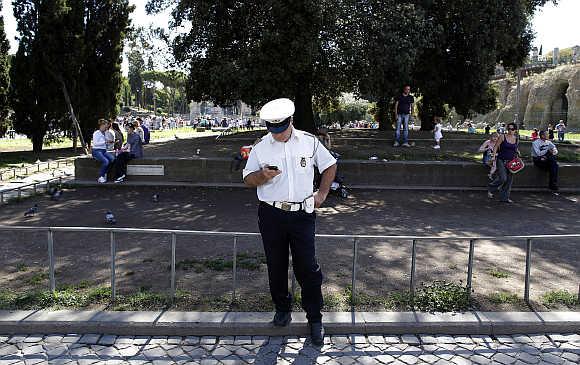 12 was an action-packed year for smartphones in India.
Govt may not be able to roll out GST before 2014 polls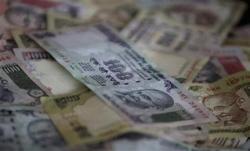 Two sub-committees, set up by the government to resolve the issues of compensation to states for revenue loss on account of a reduction in central sales tax and the final design of GST, are also likely to miss the December 31 deadline.
Tata's brand building: A roundabout tale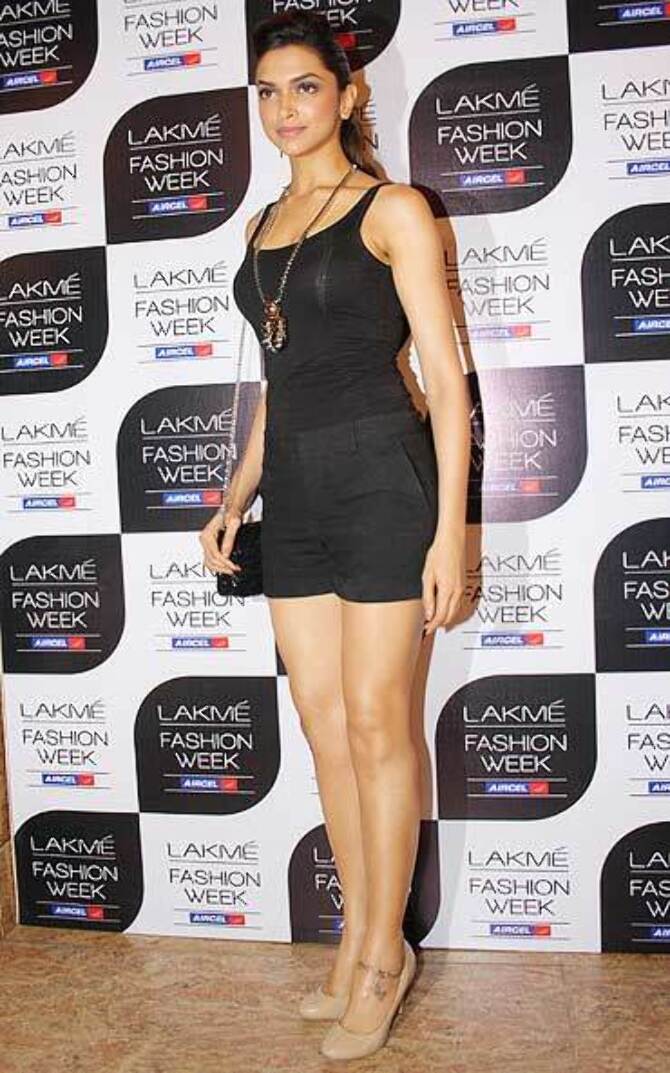 The Tatas' track record in brand building has been chequered for a group that has ironically had and continues to have a fairly strong presence in consumer-facing businesses.
Bread and butter, not corruption, focus of Indians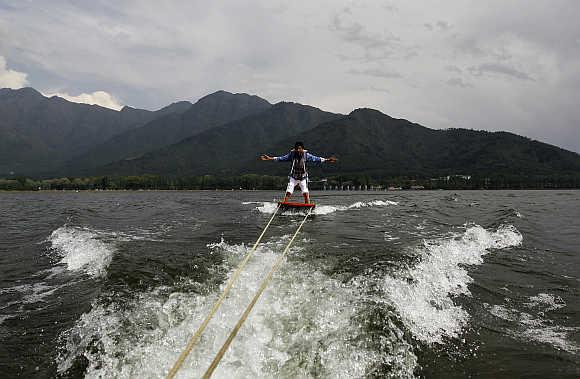 Country's mood at the end of 2012 is markedly different from that at the end of 2011.
Over a 3rd of power units have less than 7 days' coal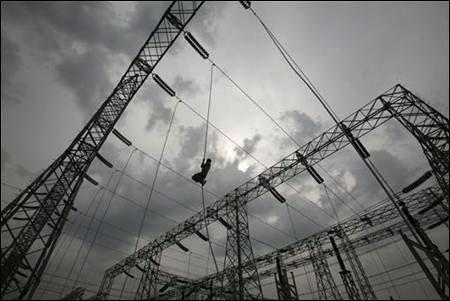 The latest numbers showed 34 of India's 90 power stations were running on critical coal stocks.
KFA pilots pin hopes on Gopinath venture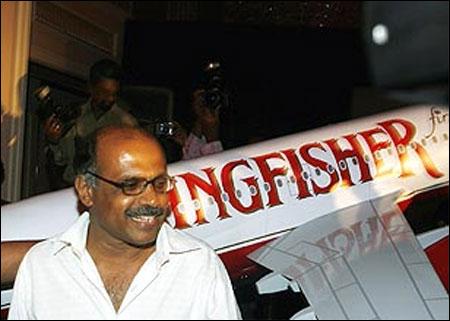 Some pilots are already in touch with Gopinath while others are betting on Kingfisher's revival.
Tata Group's four little gems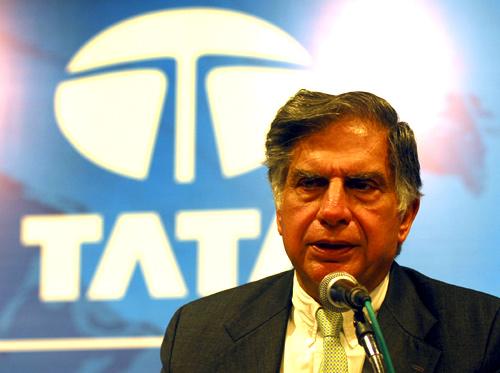 Trent, Tata Global Beverages, Titan Industries and Tata Chemicals may not be big contributors to the Tata kitty, but these are still significant to its growth story.
India's mega projects that face BOTTLENECKS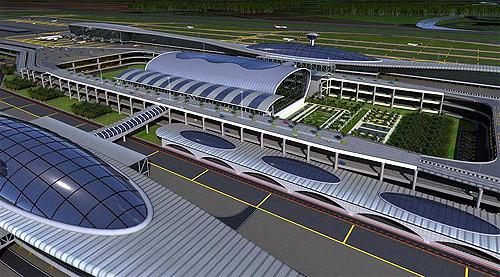 A series of mega projects that have faced bottlenecks and which the Cabinet Committee on Investments has to clear.
50 stocks that you can BUY for 2013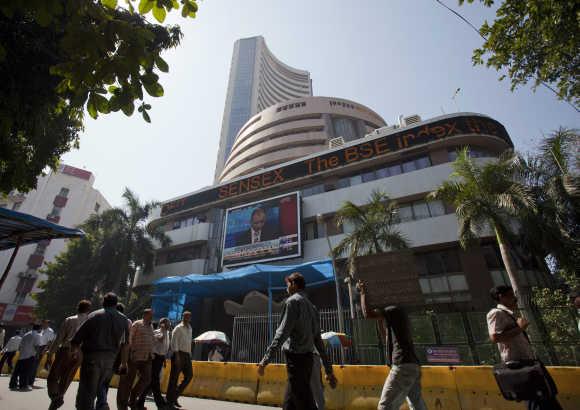 Here is a list of stocks spanning various sectors that brokerages and research houses across the country are recommending for 2013.
December 30, 2012
BSNL, MTNL failed to use most of the govt funds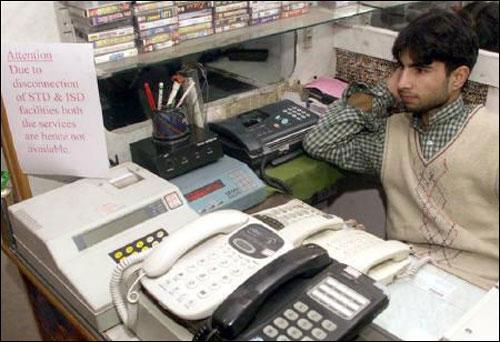 During financial year 2011-12, MTNL was able to use only 14.66 per cent of the Budget estimate, while NL reported a better performance, according to a report by the standing committee on information technology.
'Premium economy' takes wing among Indian flyers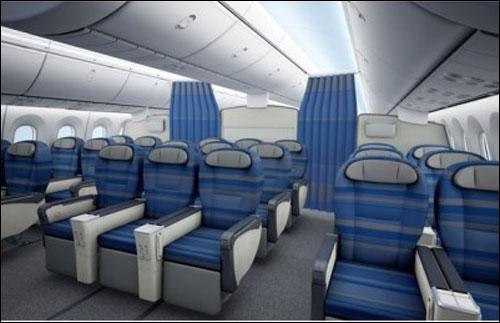 The premium economy cabin is getting popular among air travellers from India.
DGCA to KFA: Ensure UB Group funds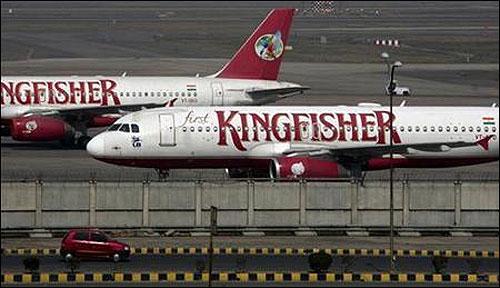 Licence suspension would be revoked only after stakeholders are convinced of the airline's revival plan, say sources.
Banking the unbanked: Pvt banks join the rush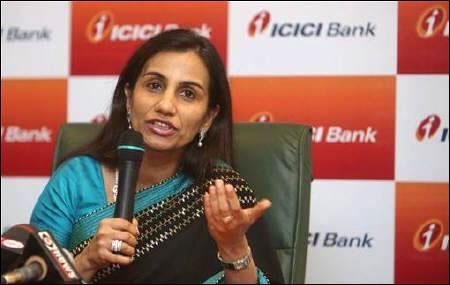 It was merely an obligation in the past, but financial inclusion has now turned into a big business opportunity for private banks.
Apple to drop patent claims against new Samsung phone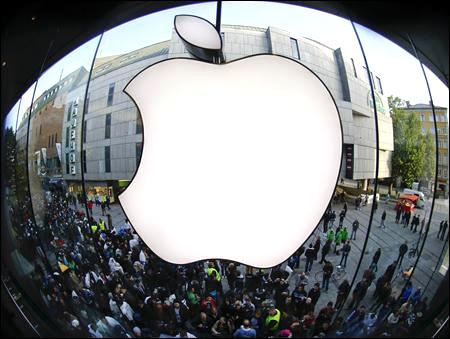 Samsung said Galaxy S III Mini wasn't available for sale in the crucial US market
December 29, 2012
Bengal banks on Cyrus for Singur breakthrough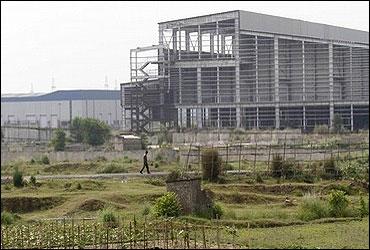 Industry minister hints at inviting Mistry to the upcoming annual industrial meet.
China passes new law to tighten controls on Internet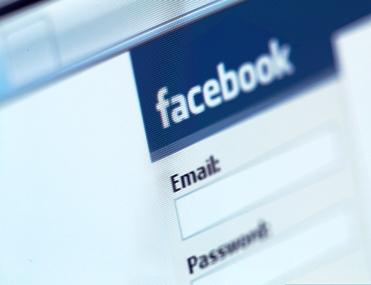 Makes it mandatory for the users to register with their real names with the service providers.
Govt should not enter broadcasting: TRAI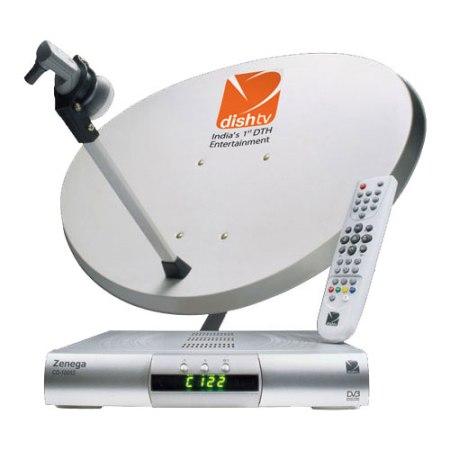 Also said if some govt bodies have already been allowed to enter business, the Central Govt should provide appropriate exit route.
Ratan Tata thanks the 'amazing spirit' of employees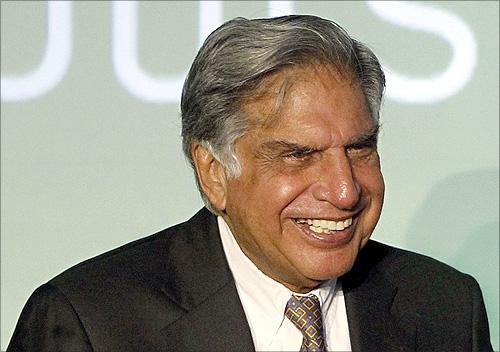 This is also the last time that I write to you prior to my retirement as the chairman of the TATA Group and I want to convey to you how privileged I have been to have the opportunity of leading this great Group over the last two decades through good times and bad, Tata said.
December 28, 2012
VIDEO: As RatanTata retires, an era comes to an end
Mistry was groomed for the assignment by Tata for a year.
Ratan Tata was a brilliant leader: India Inc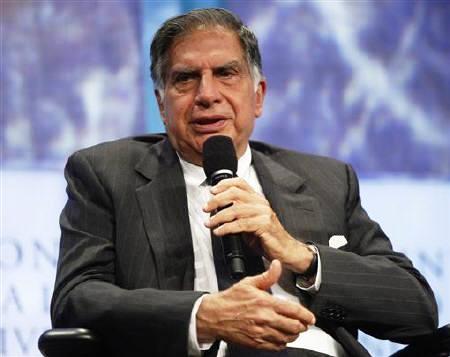 Ratan Tata, an iconic corporate leader, retired as Chairman of the $100-billion Tata Group on Friday after a 50-year run, on his 75th birthday.
The man who made Tata Group a $100 billion EMPIRE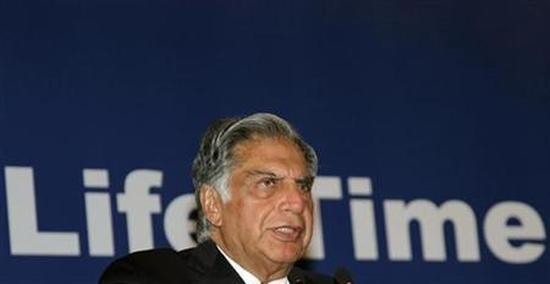 Ratan Tata, an iconic corporate leader, retired as chairman of Tata Group after a 50-year run on Friday but kept away from office on his last day at the helm of one of country's oldest business empires. Tata, who turned 75 today, is in Pune for his birthday.
Highways hit roadblocks in 2012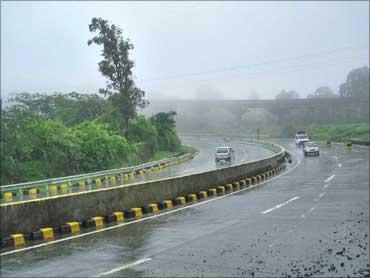 Against the target of awarding 8,800 km highways during 2012-13, contracts for only 1,100 km could be given by the government in the first three quarters of the fiscal.
18 people who went from POVERTY to WEALTH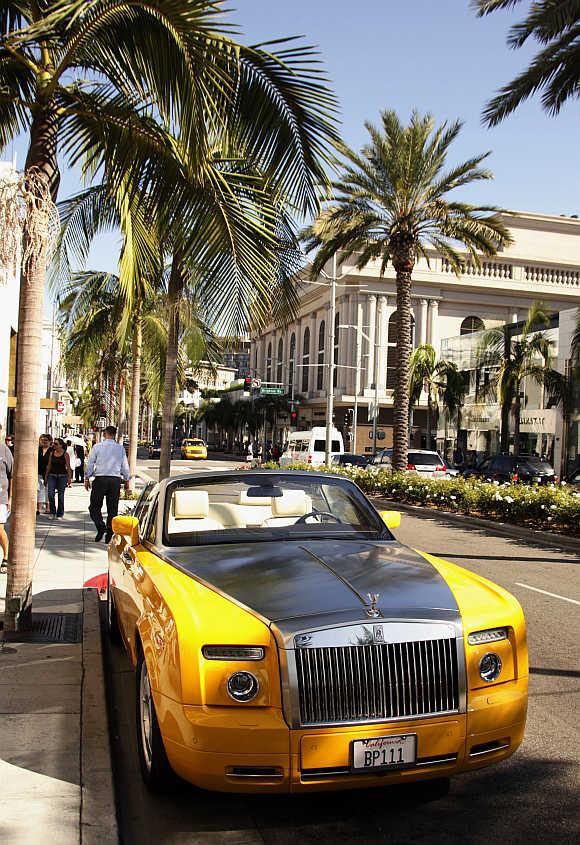 There are some people who are born wealthy and then there are some who become rich.
Is Chidambaram's plan to create big banks feasible?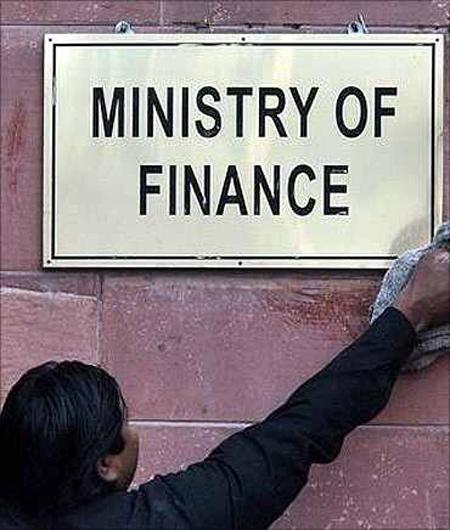 Consolidation will help banks derive economies of scale, but integration will not be easy.
Ratan Tata the quiet titan: Lord Kumar Bhattacharya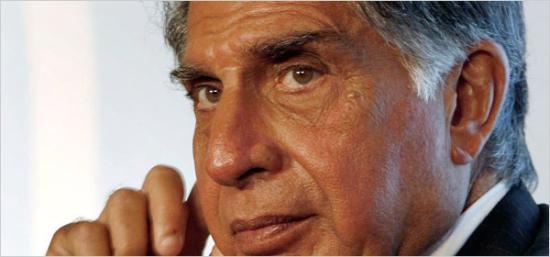 He has succeeded because he knew there needed to be a huge transformation in innovation and R&D capacity.
RARE PHOTOS reveal start of Ratan Tata's journey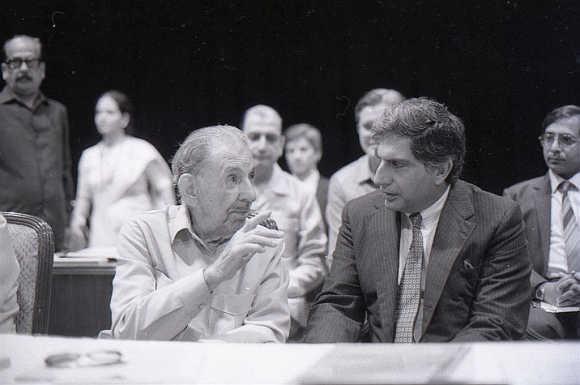 We take a snapshot of his illustrious life through the lens of photographer Gopal Shetty.
Why Sebi BANNED former Tata Finance MD from market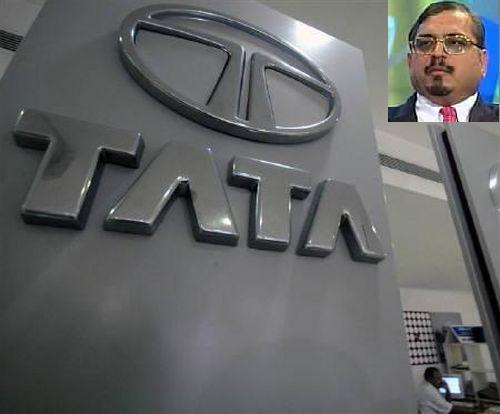 Call it a coincidence - as Ratan Tata was preparing to hand over the baton of Tata Sons to Cyrus Mistry, Sebi banned Dilip Pendse, former MD of the erstwhile Tata Finance from the capital market for a period of two years.
What makes Ratan Tata a SUPER achiever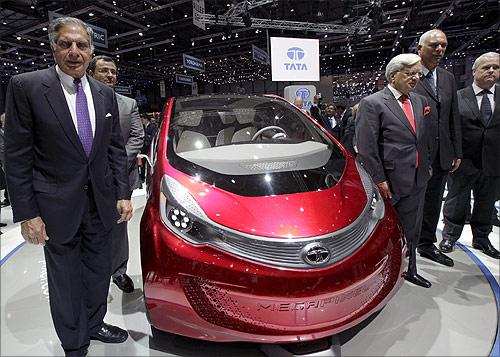 Ratan Tata has achieved change and success, with dignity.
2012: A tumultuous year for Indian aviation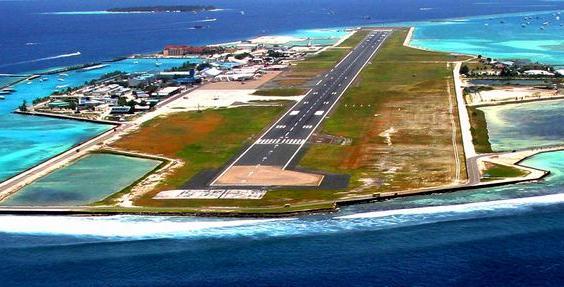 It was not a smooth sailing for the Indian aviation industry in 2012 as it saw the grounding of Kingfisher Airlines and financial trouble hitting Air India and other carriers besides a prestigious $500 million airport upgrade contract bagged by a leading Indian infra firm being terminated by the Maldives government.
Ratan Tata and high-decibel slugfests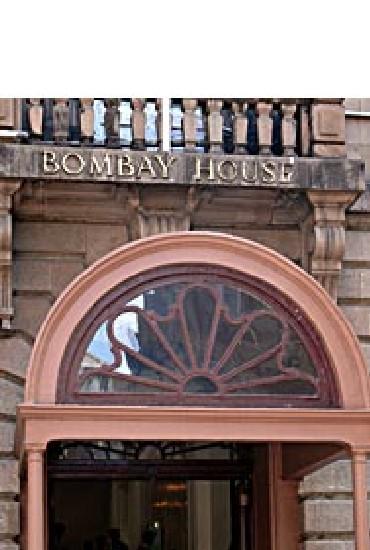 Throughout his two-decade long stint as chairman, Tata has never shied away from any adversary or adversity.
Exclusive: Ratan Tata, by someone who knows him well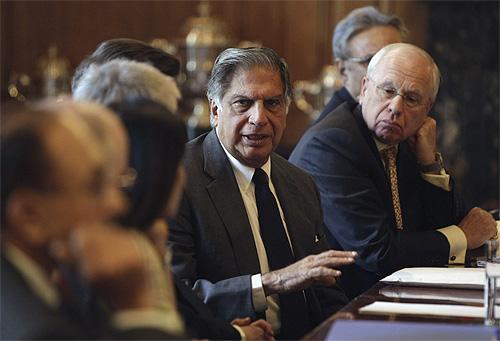 Few people know Ratan Tata as well as R K Krishna Kumar does. Widely perceived to be among the managers closest to Tata, Krishna Kumar assesses Ratan Tata, the man and business leader, in this exclusive interview to Rediff.com's .
AMAZING story of how Ratan Tata BUILT an empire!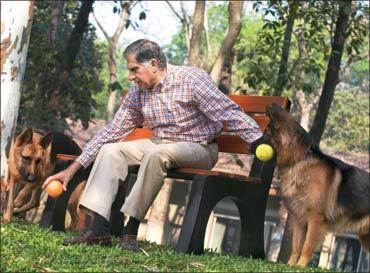 Ratan Tata created India's first truly multinational business group. As he prepares to step down, the bar's been raised sky-high for his successor.
SPECIAL: Tata's global score: 50-50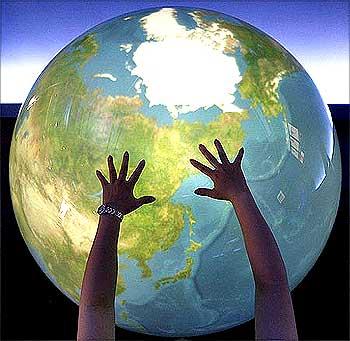 While the jury is still out on how Tata has done in his global ventures, the fact is they have been bold, but not necessarily beautiful.
Opportunities that Ratan Tata MISSED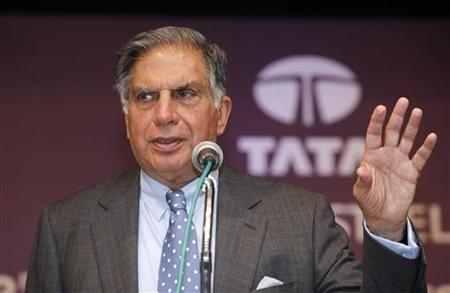 Tata will surely feel good about many of his initiatives, but there are businesses that are not successful as of today. Some of them include domestic car business, pharmaceutical, and telecom.
For Ratan Tata, life BEGINS at 75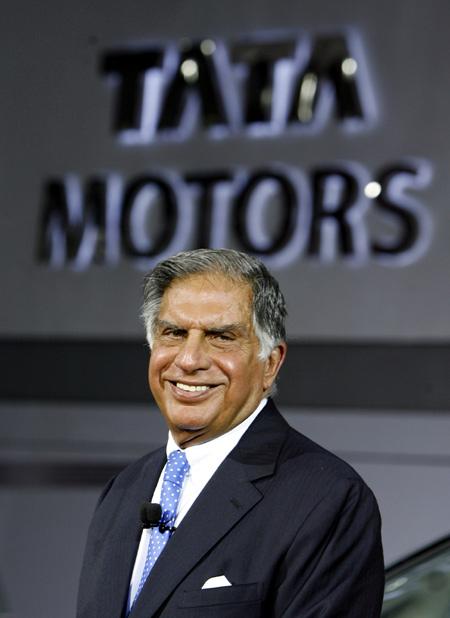 Unlike his predecessor, JRD Tata, who in 1991 handed over to him the chairmanship of Tata Sons as well as control of the trusts, Ratan will continue to retain control of the latter.
Why Tata Sons pledged Rs 2,600 cr worth of shares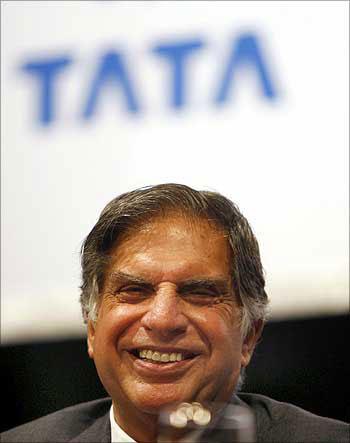 Find out why Tata Sons pledged 11 million shares in Tata Motors, 10 million in Tata Steel and and 15 million in Tata Consultancy Services with Centralbank Financial Services Ltd.
EXCLUSIVE! The truth about Russi Mody, Ratan Tata spat
Mody held important positions in Tata group and led Tata Steel till he retired in the early 1990s.
What the new Tata boss LOVES and HATES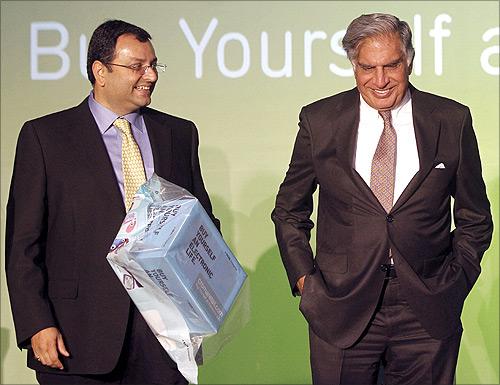 Cyrus Pallonji Mistry, 43, currently the Deputy Chairman of Tata Sons has been a director of Tata Sons since 2006.
IMAGES: Journey of Ratan Tata's triumphs and trials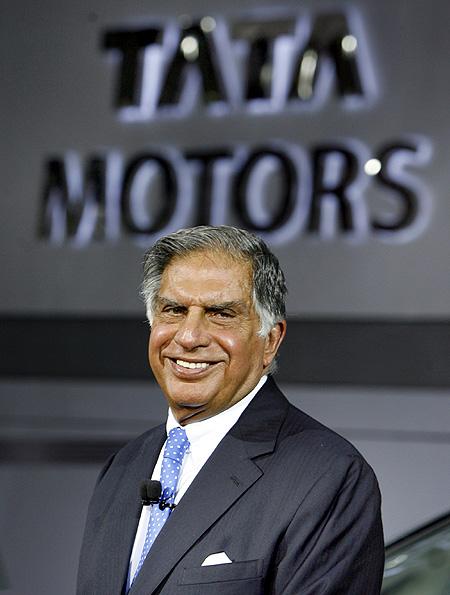 To say that Ratan Tata leaves behind a huge legacy would be a gross understatement.
December 27, 2012
Why it makes sense to start investing early!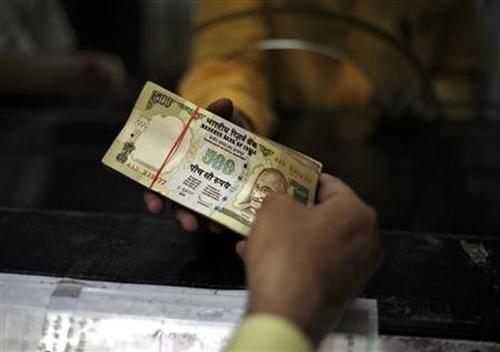 For most people, investing may not even be on the priority list when they start their career.
Petro, power rates must be HIKED: PM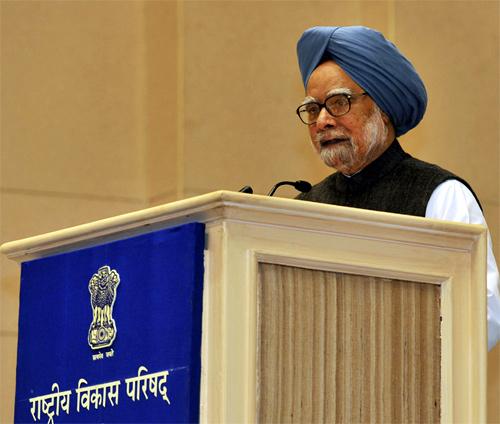 Prime Minister Manmohan Singh on Thursday made a strong case for "phased" hike in prices of petroleum products, coal and power as they are "underpriced" warning that failure to control subsidies would lead to cut in plan expenditure.
Why Tata Power is a BIG challenge for Mistry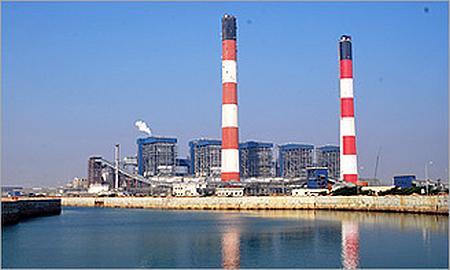 The company is in a financial storm, as its biggest investment, on the 4,000 Mw Mundra Ultra Mega Power Project (UMPP) didn't go according to the script.
Planning to buy a dream home? Read on...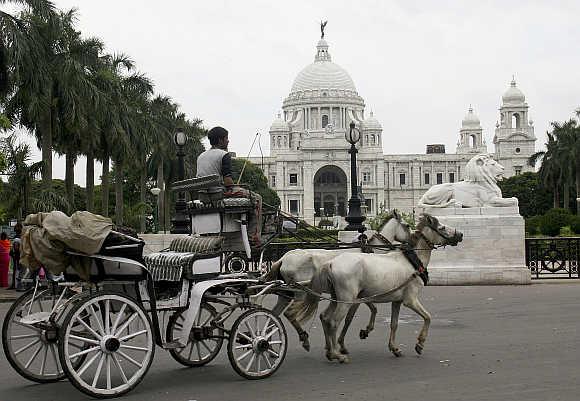 Owning a home is a dream for most of us and thanks to the diverse home loan schemes available to make that dream a reality.
Diesel, kerosene prices may be hiked by Rs 10/litre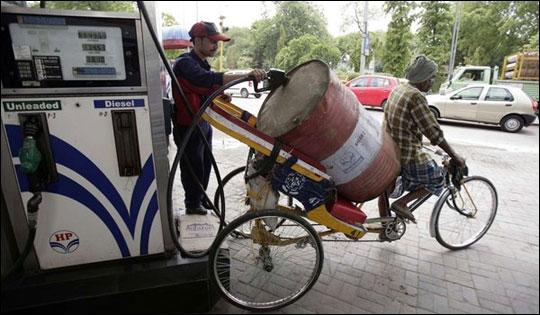 Diesel prices may be hiked by Rs 10 per litre over a 10-month period and kerosene rates increased by same quantum over the next two years if a proposal being mulled in the Oil Ministry is accepted.
Investing in platinum? Here are a few tips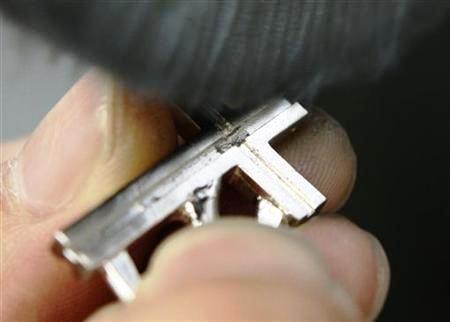 While investing in gold and silver has been going on, another investment avenue that is blooming since past few years is the 'noble metal' or platinum.
Stocks overshadow gold's glitter with strong rally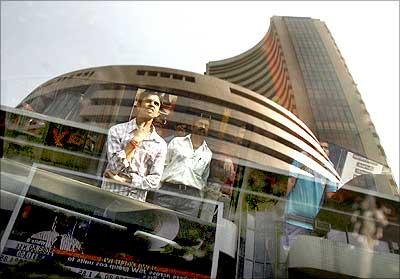 Gold has been glittering bright for investors for many years, but the year 2012 saw Indian equities overshadow the yellow metal's sheen with returns of more than 25 per cent.
PAN card has expanded into unconventional areas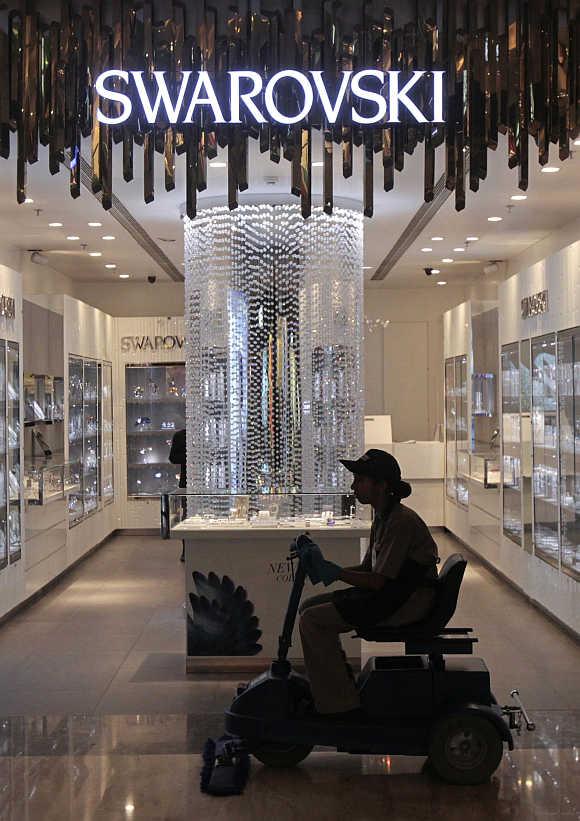 Importance of Permanent Account Number card has grown over the years.
SILVER offered higher returns than gold in 2012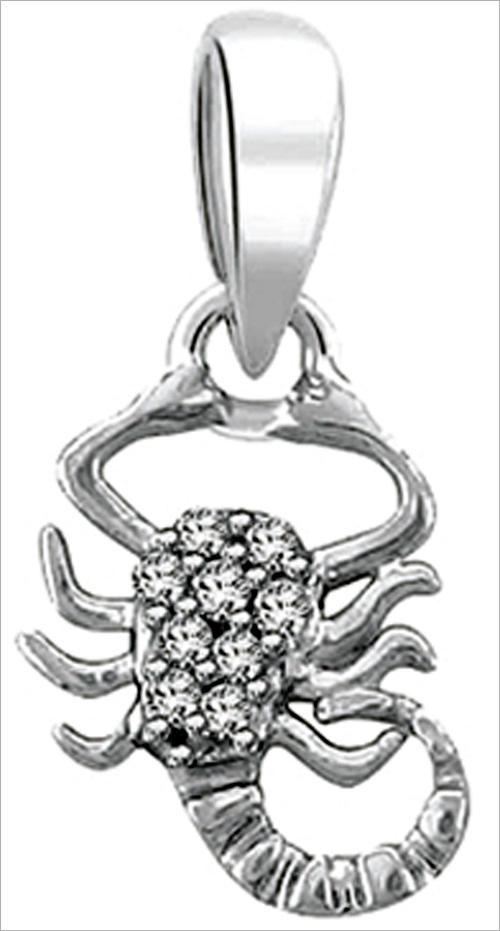 Silver outperformed gold in 2012 in the domestic as well as international markets on resumed stockists' demand amid expectations of a revival in global industrial activity.
Ratan Tata to retire tomorrow, Cyrus Mistry to succeed him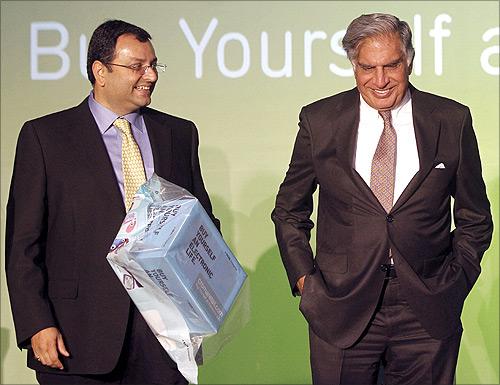 Marking a generational change, Tata, who turns 75 tomorrow, will hand over the reins of the group to 44-year-old Cyrus Mistry, who was chosen his successor last year and formally appointed Chairman earlier this month.
Tepid sales, labour issues mark a rough year for auto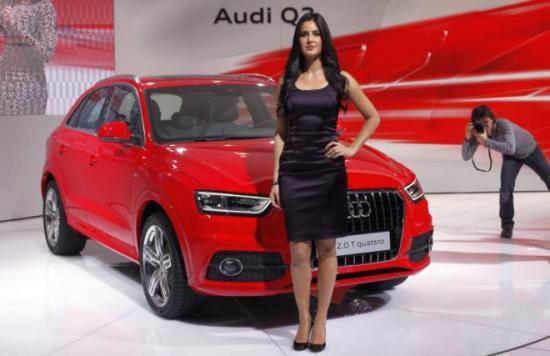 Beginning with a bang amid all the glitz and glamour of the biennial Auto Expo, the year will be ending with a whimper for the automobile industry as sales dwindle, and the worst-ever industrial violence at Maruti Suzuki's Manesar plant leaves a big scar.
Drought spoilt farm sector's dream run in 2012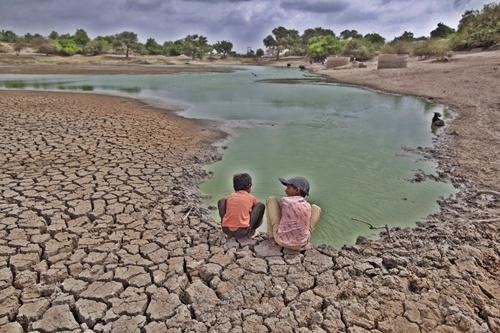 A hefty increase of Rs 1 lakh crore (Rs 1 trillion) in farm credit target to Rs 5.75 lakh crore (Rs 5.75 trillion) was a major highlight for the sector in 2012, while the continuing farmers suicide and the reports of a Parliamentary panel and a Supreme Court appointed committee recommending ban on field trial in GM crops were setbacks.
Why these CEOs would GRAB the headlines next year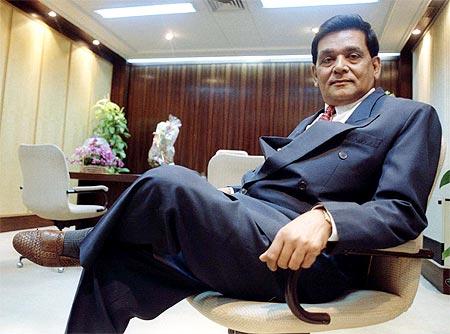 Some of them have ambitious plans to fight the slowdown, while some would seek to revive their image.
When will Mumbai get the swanky MONORAIL?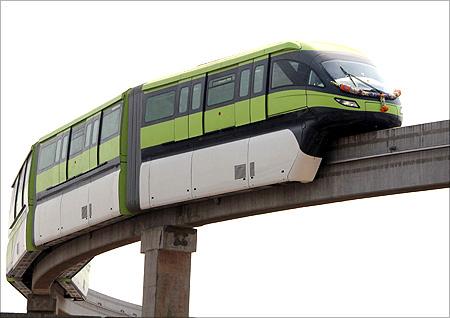 The launch of the first stretch of the Mumbai monorail project's first phase has been postponed yet again, this time to August 2013.
AMAZING things Saudi prince wants in superjumbo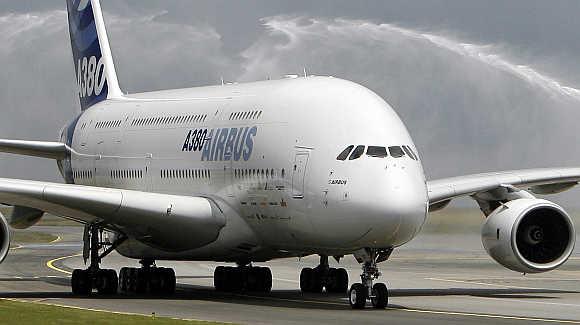 Alwaleed bin Talal is reportedly spending $500 million on a fully customised A380 from Airbus.
Indian employees most optimistic on economy in 2013
Indian employees most optimistic on economy in 2013 Indian employees are most optimistic about the country's economy as 83 per cent of the workforce believe that situation would improve in the New Year, says a survey.
How and when TDS deductions can be avoided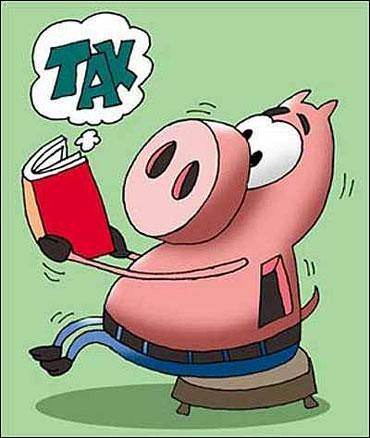 There is no uniform rate for TDS deduction. Depending on the source of earnings, it can range from 1% for sale proceeds to 30%.
BIHAR is the fastest growing state, Gujarat lags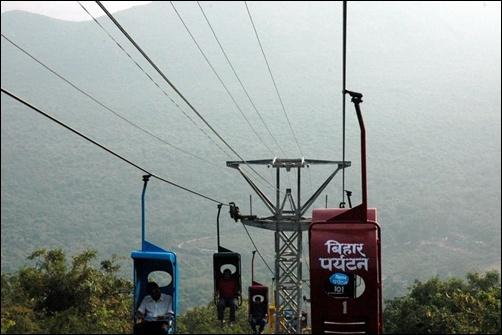 In a huge turnaround, Bihar has emerged as the fastest growing state in the country with figure of 10.9 per cent, overtaking Gujarat whose growth has dipped.
China opens the world's LONGEST high-speed rail line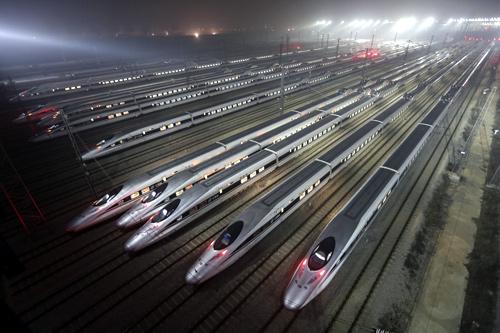 China has opened the world's longest high-speed rail line.
Classic Ferrari to become world's most expensive car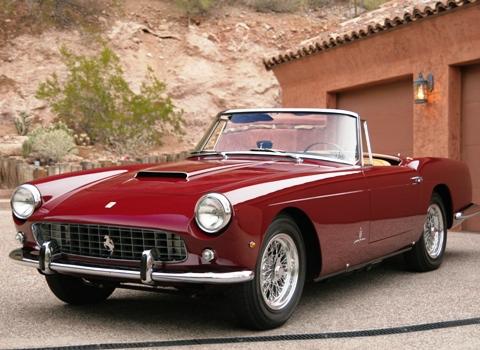 The stunning 250 GT SWB Berlinetta Competizione is one of just 74 models built by the Italian car maker.
2012's most EXPENSIVE gadgets and gears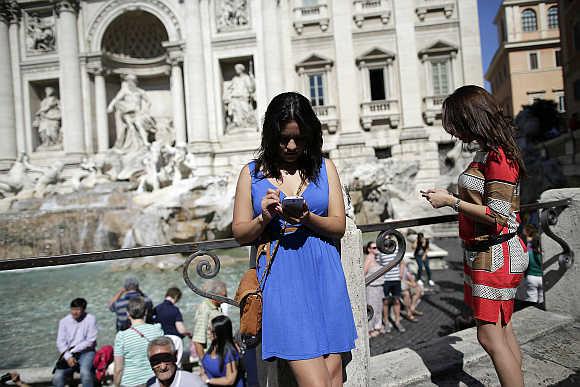 Let's take a look at some of the most expensive gadgets and gears launched in 2012.
FDI hungry govt agrees to Ikea's demands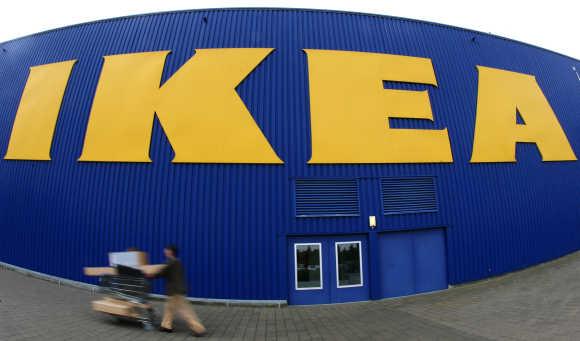 FIPB likely to allow cafs and restaurants in its review of conditional approval on December 31.
India's most EXPENSIVE real estate deals in 2012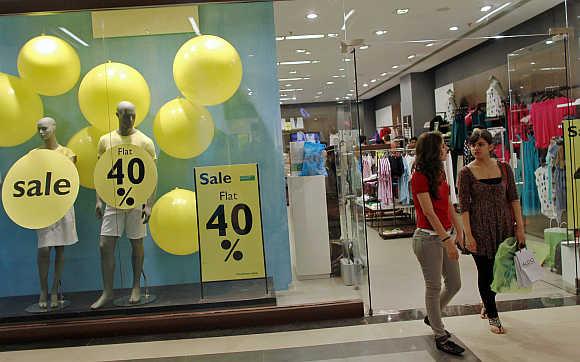 Let's take a look at five most expensive property deals in 2012.
IMAGES: 6 'affordable' luxury cars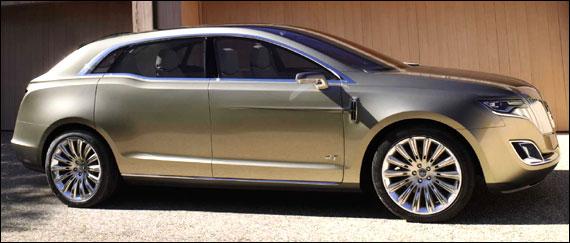 In the last couple of years, the luxury car segment has evolved significantly and demand for premium and luxury sedans and SUVs has increased rapidly.
December 26, 2012
Handsome pay packages lure AI pilots to Gulf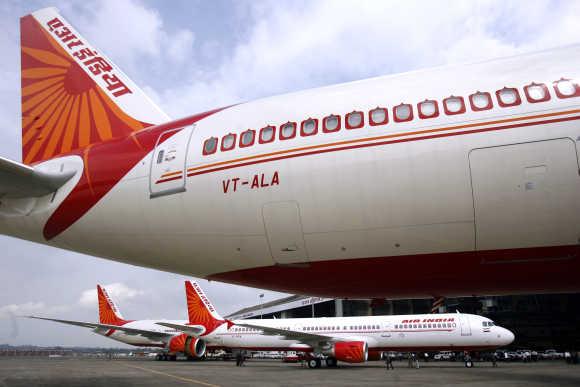 Lured by fatty pay packages and "better" work conditions, flag carrier Air India's pilots are taking a flight to the Gulf airlines leading to a severe shortage of commanders.
Know all about the cheque truncation system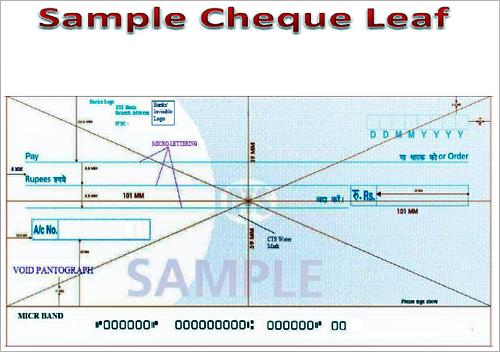 India processes as many as 1.2 billion cheques annually and, therefore, the implementation of this system would drastically cut down the waiting period involved. The system will be implemented nationwide from January 1.
An exciting year for banking in 2013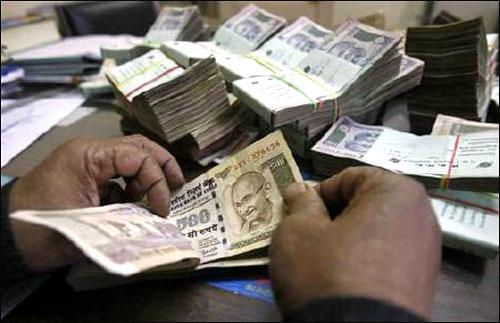 Approval to the long-awaited Banking Laws Amendment Bill by Parliament towards the end of 2012 has paved the way for enhanced banking space and may see entry of new players and mergers and acquisitions in the sector in the coming year.
Investors make a killing in banking, FMCG MFs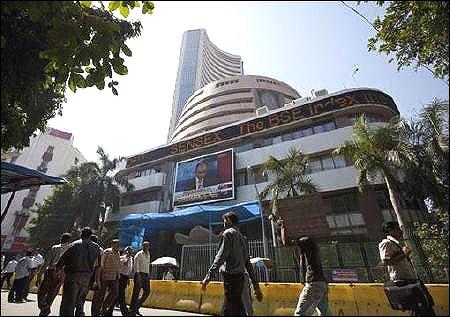 Mutual fund equity schemes which only invest in sectors such as banks and fast moving consumer products (FMCG) have emerged top performers across product categories in 2012. But these schemes face stiff challenges to repeat such outperformance in 2013.
Biggest corporate legal BATTLES in 2012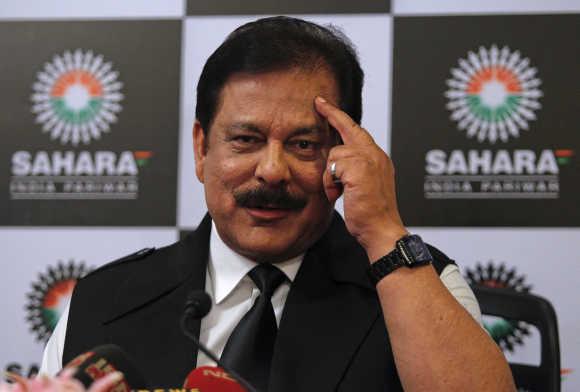 Severe jolt to Sahara Group, strict scrutiny of mining activities and scrapping of licences for 2G spectrum dominated the corporate legal battle in 2012 in the Supreme Court which gave a decisive victory to telecom major Vodafone in a Rs 11,000 crore tax case.
SPECIAL: Mr FM, this is what you should do in 2013!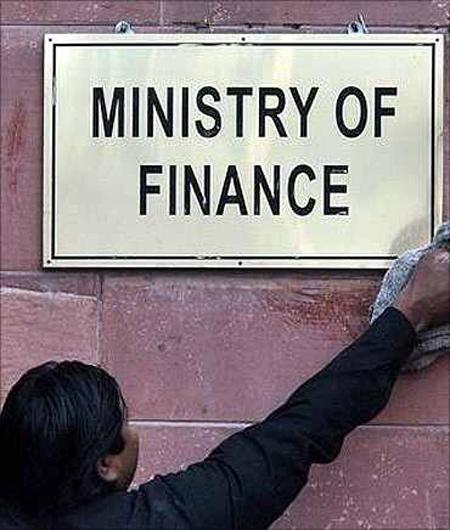 India has a high and rising current account deficit rather than a surplus; fiscal deficits far exceed anything close to prudent; and the inflation numbers have exposed India as an embarrassing outlier among emerging market countries.
Watch out IT giants, Infy to get aggressive on pricing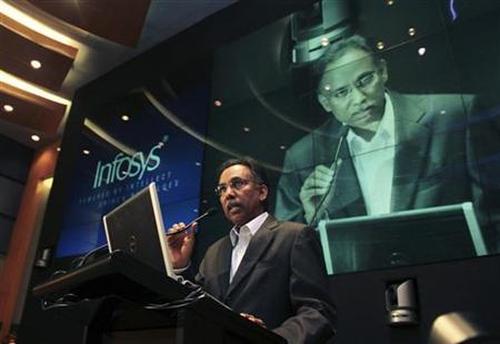 The company has tried for a long while to maintain its prices and margins, even if it had hit growth. This seems to be changing. In a recent analysts meet, many noted the management had finally turned aggressive on pricing to drive volume growth.
A dismal picture for cash-strapped railways in 2012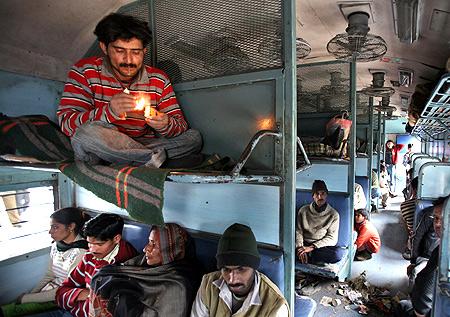 It was a tumultuous year for the railways as a cash-strapped ministry saw four ministers in quick succession, resulting in indecision and delay in policy making process.
Is the tide turning for real estate?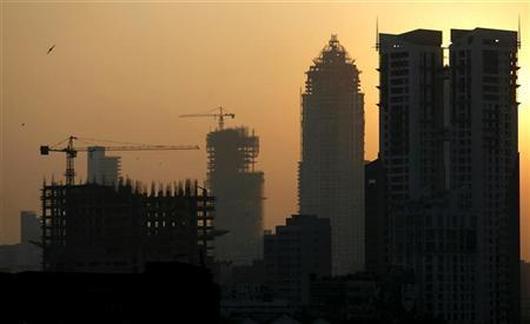 Analysts have turned bullish after success of some big launches and revival of home sales. There is optimism on rate cuts by RBI and hope for lower inflation; which may renew buyers' interest in real estate in coming months.
RANKING: Cars that give owners highest satisfaction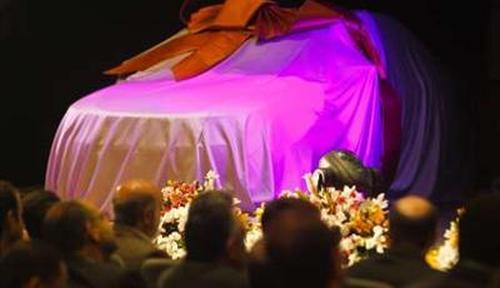 Here are the cars that have most satisfied owners.
The MAKING of Tata's Team A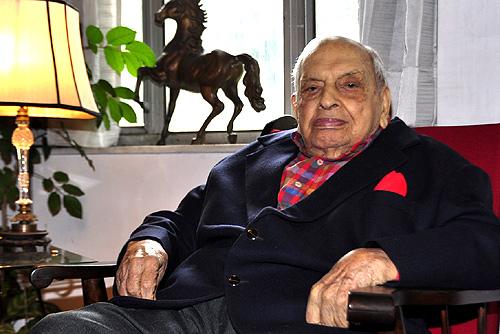 Tata hired the best talent from across the world as he saw early on that to survive in the wake of economic liberalisation, Indian companies needed to go global and adopt best practices.
JLR's success masks Tata Motors' FAILURE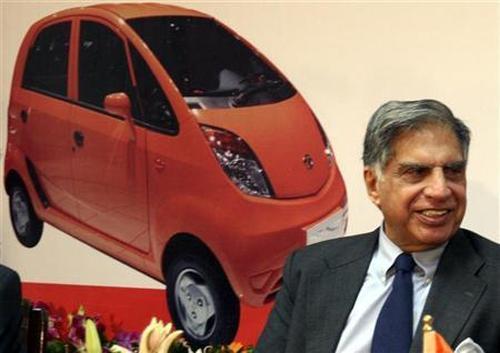 In the past, Tata Motors gave India its many first - country's first indigenous car (Tata Indica), first sports utility vehicle (Safari), first micro truck (Ace) or a Rs 100,000 car for the common citizen (Nano). After JLR's acquisition, however, the company has failed to connect with Indian car buyers.
24 most EXPENSIVE domain names in the world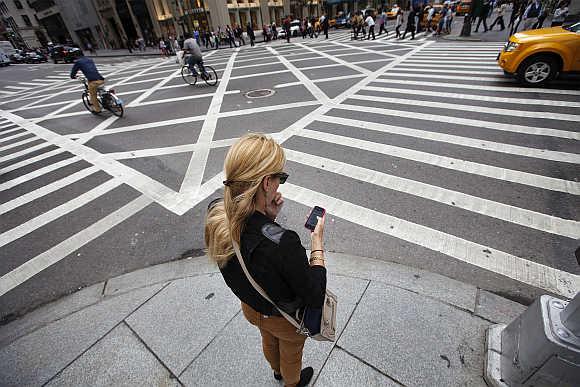 Let's have a look at some of the most expensive domain names of all time.
AI makes one more attempt to SOAR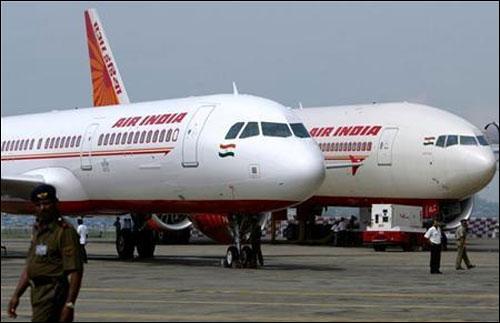 Improves market share but rivals outperform in revenue growth and on-time performance.
M&M's Rs 1800-cr project facing delay due to land woes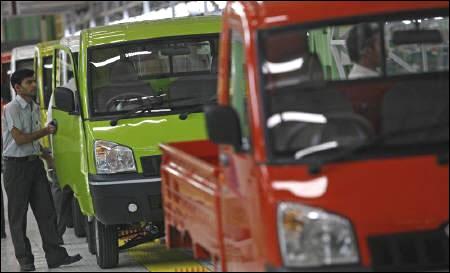 TN may be losing its grip on the overall Rs 4,000-cr investment plan due to this delay.
December 25, 2012
Instagram sued over contract changes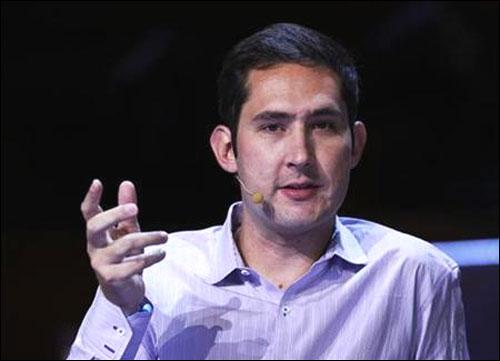 Instagram is taking its customers property rights while insulating itself from all liability, says lawsuit.
Amazing IMAGES show coffee processing in El Salvador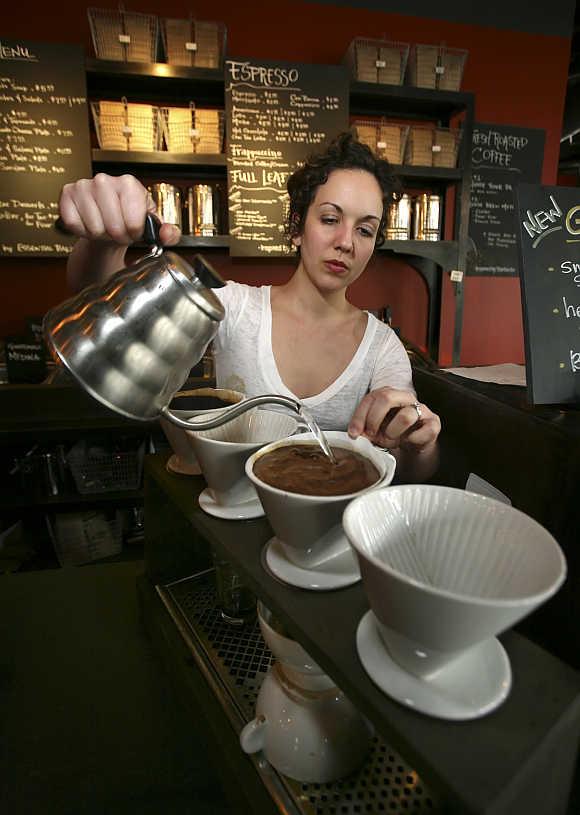 Let's take a look at how coffee is processed and shipped in El Salvador.
IMAGES: The amazing world of a Brazilian architect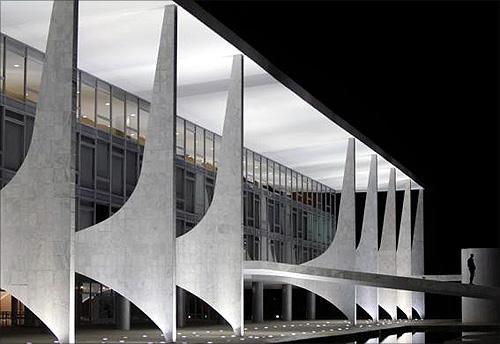 Brazilian architect Oscar Niemeyer was one of the key figures in the development of modern architecture.
Images: NEW E-Class Mercedes coming soon to India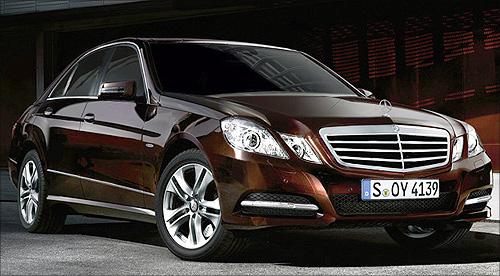 Mercedes plans to take the facelifted E-Class back to its roots.
IMAGES: 10 most expensive watches in the world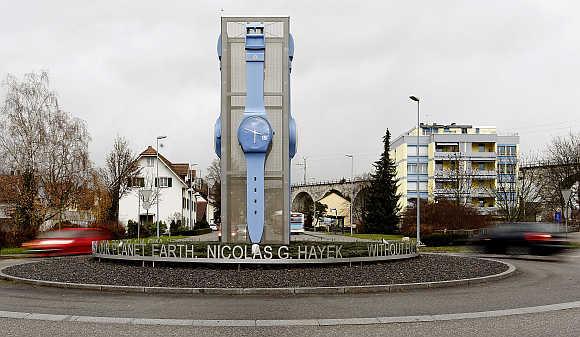 There are watches that will make a bigger hole in the pocket than buying a mansion.
8 Indians among world's best performing CEOs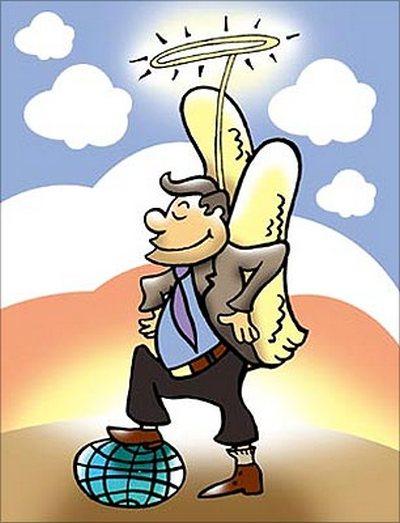 Eight Indian CEOs have made it to the list of 100 best performing global chief executives, compiled by Harvard Business Review (HBR).
Ranbaxy's Lipitor generic may miss Dec deadline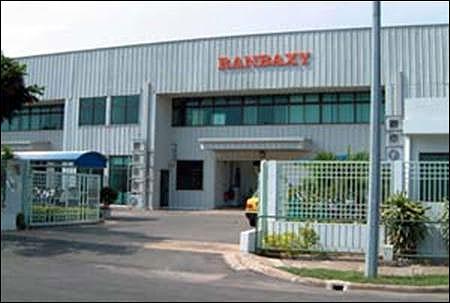 It had not been able to meet the deadline so far, though investigation into the matter was over, sources said.
IMAGES: How diamonds are ILLEGALLY mined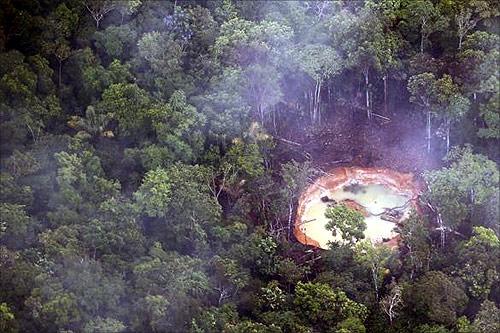 The triangle that connects Venezuela, Brazil and Guyana attracts a huge number of illegal gold and diamonds prospectors who dream of changing their lives overnight by finding a huge bonanza.
Soon, SMARTPHONES can be your CAR keys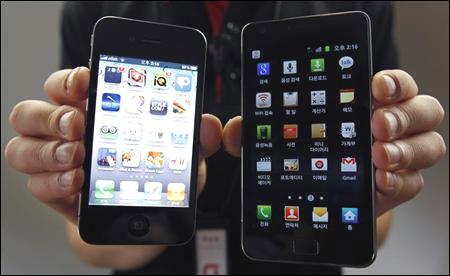 Hyundai's system uses wireless Near Field Communication technology, enabling one to lock, unlock the car.
Lufthansa CANCELS India flights till Jan 1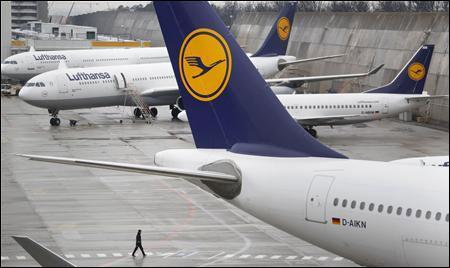 The German airline withdraws the flights due to lower bookings.
December 24, 2012
IMAGES: Check out Mitsubishi's swanky Pajero!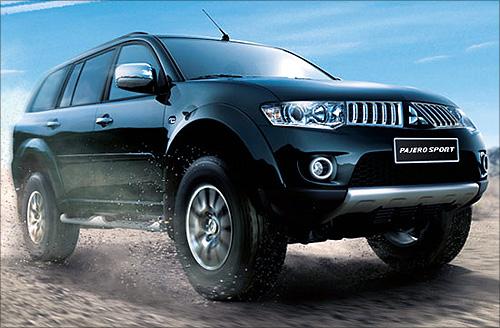 Mitsubishi's newest Pajero has more to it than rally genes.
Why was the year 2012 eventful for retail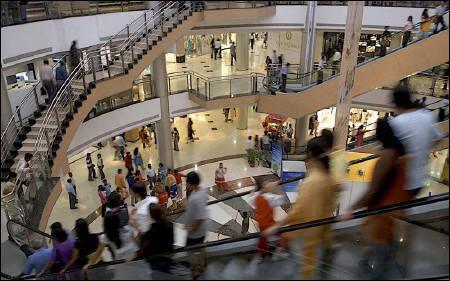 The year started on a sombre note for the sector, with the lingering effect of the decision to put on hold relaxation of FDI in retail in 2011.
Why India needs more Ratan Tatas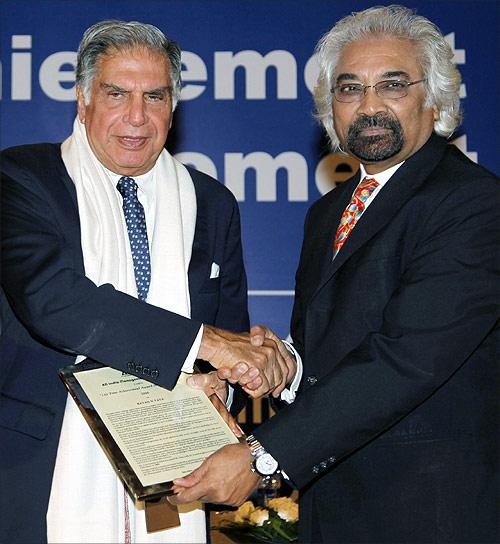 he is the most prominent Indian leader whose inner values and outer actions demonstrate an evolved higher level of responsible leadership.
Ratan Tata's journey is inspirational: Adi Godrej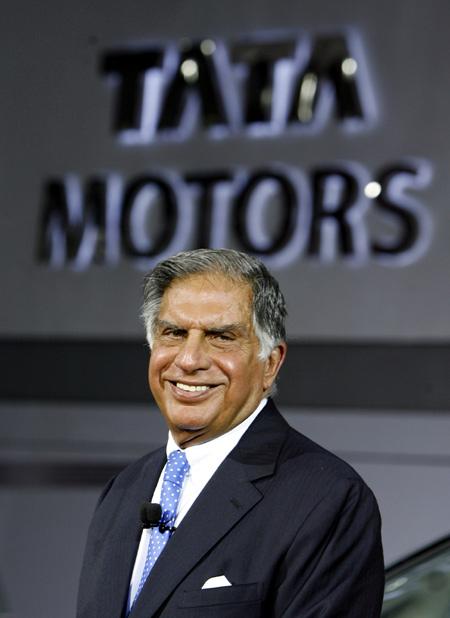 Few businessmen demonstrate the zeal that he does for innovating for the bottom of the pyramid, says Adi Godrej.
IMAGES: 18 biggest consumer brands in the world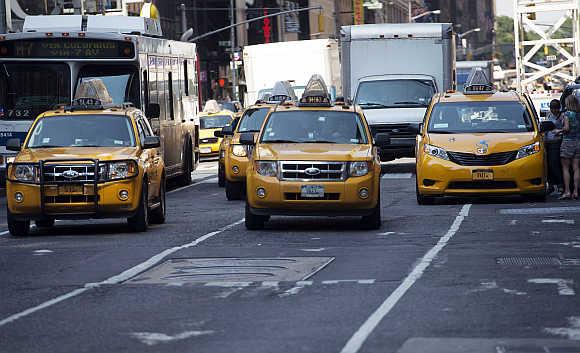 Citi has has identified "World Champions" of the consumer discretionary sector.
Good news: Markets can give 14% returns in CY13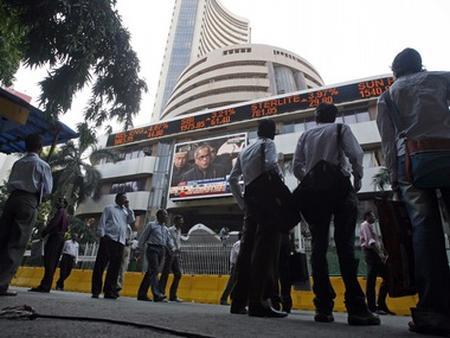 As reforms and favourable rate cycle kick in, we could see further improvements in earnings growth and market re-rating.
How TCS HELPED Ratan Tata grow his empire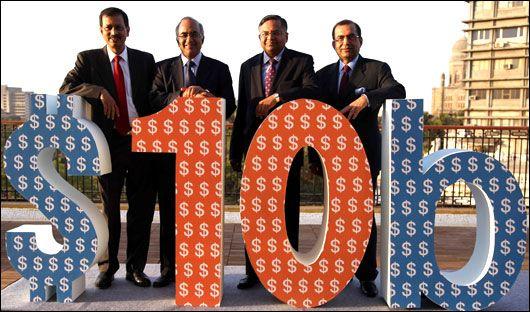 Apart from his vision, what helped Ratan Tata pursue his global dreams was the phenomenal success of Tata Consultancy Services, which is 74 per cent owned by Tata Sons.
Tata Motors working on a mini SUV, revamping Nano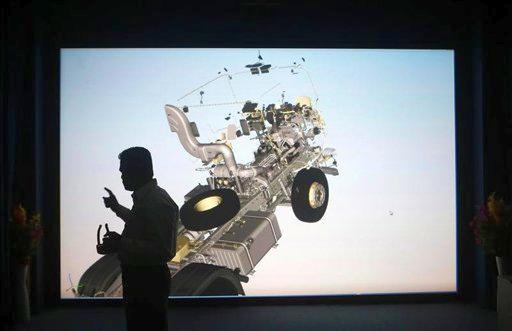 Deep in Tata Motors' largest factory, engineers don 3D glasses to play with car designs and prototypes projected from a 10-metre wide computer screen. Their quest? The automaker's next blockbuster car model.
Putin visits India today; Sistema issue on agenda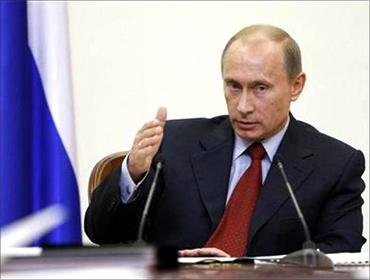 Defence deal, other key trade and investment pacts also likely.
Cyrus Mistry can HIT the ground running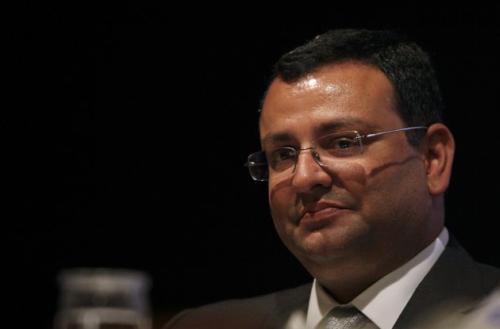 Cyrus Mistry, who takes over captaincy of the Tata group this Friday, doesn't have to worry about the wicket. With a team comprising some of India's best corporate leaders - all carefully handpicked by his predecessor - Mistry can surely hit the ground running.
Draft 12th Plan proposes spectrum trading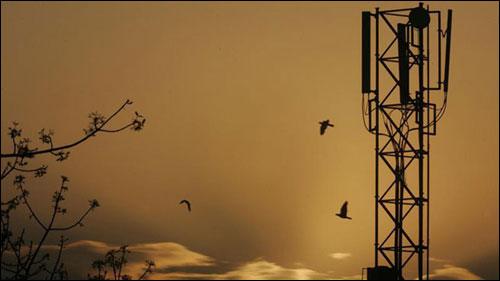 National Development Council meet to discuss this next week.
How India can GROW like China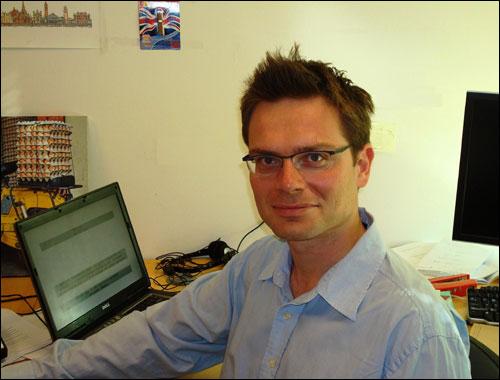 Interview with Professor, Stanford University.
PHOTOS: 25 major FDI destinations in the world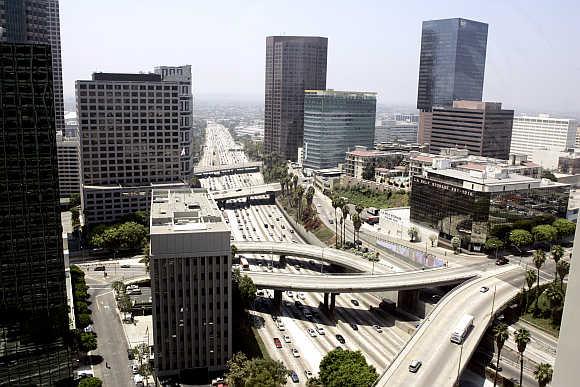 Countries all over the world are struggling to attract foreign direct investment.
Ratan Tata reshaped the Tata DNA: Rahul Bajaj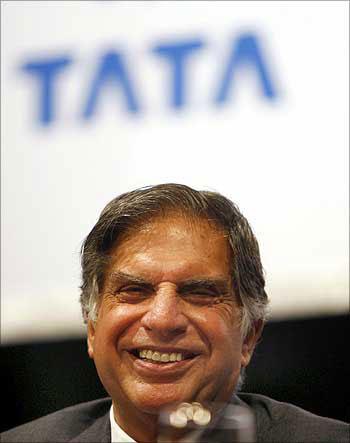 The very fact that Ratan Tata is retiring at 75 speaks volumes of his commitment to managing the Tata companies through values, says .
December 23, 2012
IKEA may enter India with cut-down product range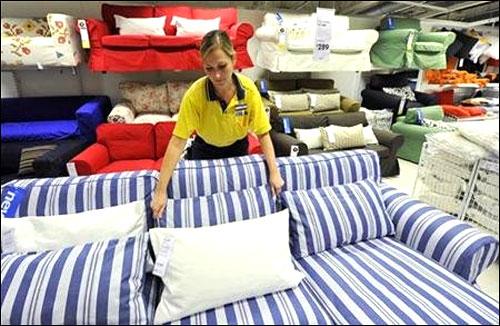 So, the fight is for the signature cafe, restaurant and the Swedish meat ball IKEA is known for, besides its furniture stores.
ADF to remain unchanged at Mumbai airport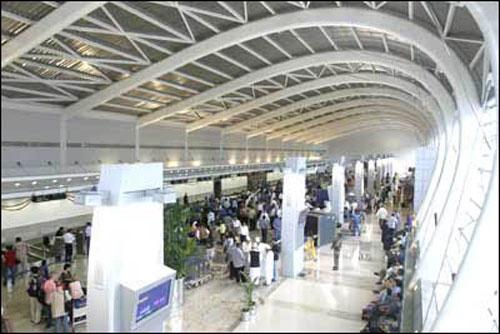 Regulator sets recovery period up to April 2021.
December 22, 2012
Rentals go through the roof on high street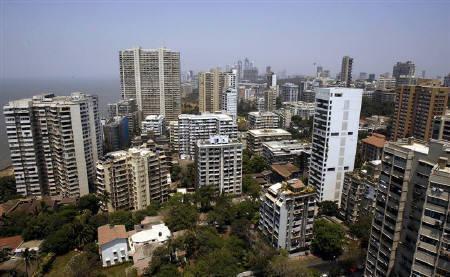 Locations in Bangalore, Mumbai register over 50 per cent increase.
Gold leasing norms could hit Titan, says Citi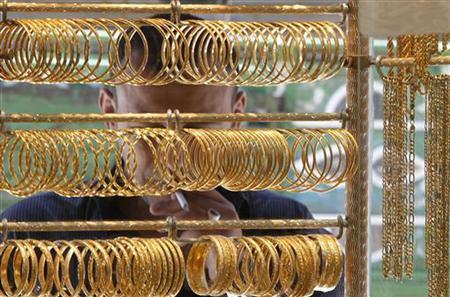 RBI capped the gold lease period at 90 days under the direct import route.
Govt plans social security insurance scheme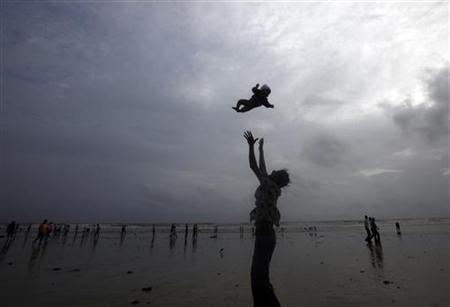 National Advisory Committee-pushed plan might be part of Budget 2013-14.
NVIDIA, IIT collaborate to develop supercomputer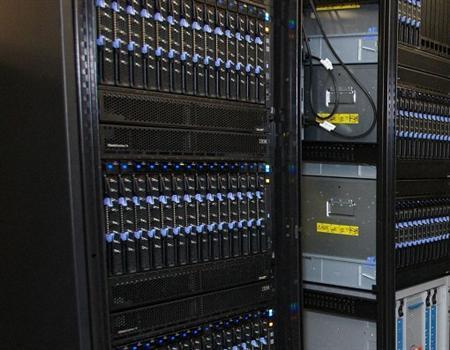 Government has proposed major investments to upgrade the supercomputing infrastructure and develop a supercomputer.
December 21, 2012
Can RBI keep the lid on INFLATION?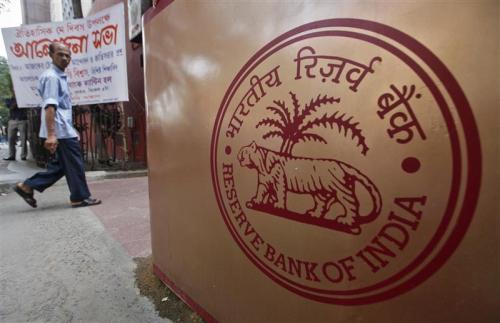 The central bank is struggling to do so, after unleashing a panicky expansionary policy after the Lehman crisis.
Steve Jobs superyacht impounded over unpaid bill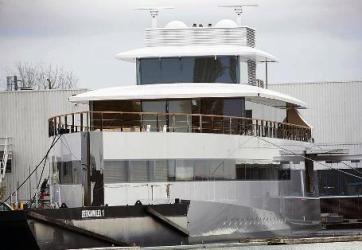 Jobs, who died last year after making his name and fortune at Apple, never got to use the yacht -- called Venus -- but had commissioned the French designer to work on the vessel, which cost more than 100 million euros to build.
REVEALED: Why some MNCs are reporting lower profits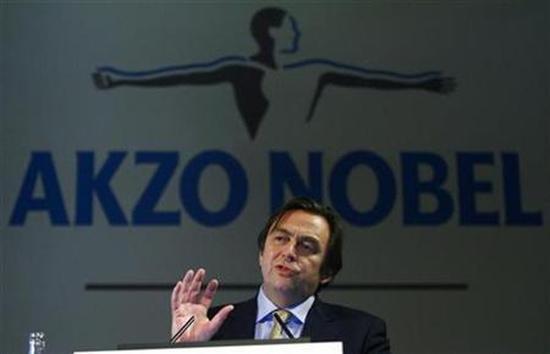 Since the government eased the rules in 2008, many MNCs have squeezed local arms, leaving little for small investors.
Job market to see modest hiring, 10% pay hike likely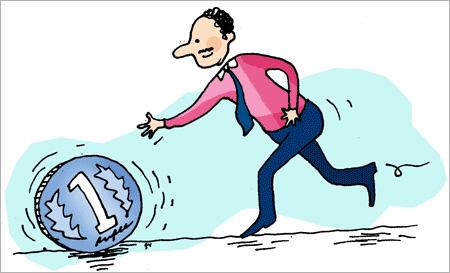 After remaining mostly stagnant in 2012 due to global economic slowdown, Indian job market is expected to grow only at a modest pace next year, although still better than other countries, while high-performers can look forward to pay hikes of 10-15 per cent in 2013.
Over 100 cases of suspected frauds to overflow to 2013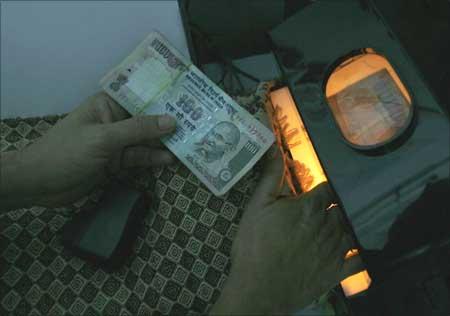 Mandarins of Corporate Affairs Ministry, headed by a young minister, have a busy year ahead, as they would be confronted with over 100 pending cases of probe into suspected frauds overflowing from 2012, and look into overhauling the way companies operate and are regulated.
Corruption in India Inc alarmingly HIGH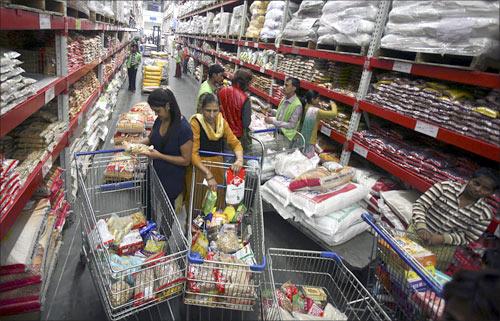 Corporate corruption in India is not just about bribing bureaucrats to bypass laws; it's about accounting frauds, kickbacks and cybercrime.
How Ratan Tata won battles against cliques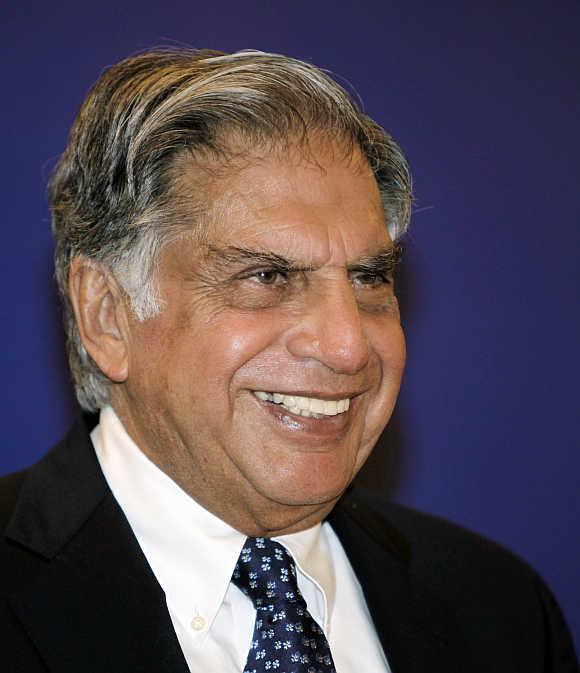 Ratan Tata has made sure his successor won't have to battle cliques within the group - unlike his own experience after he took over.
IMAGES: 25 biggest aluminium-producing countries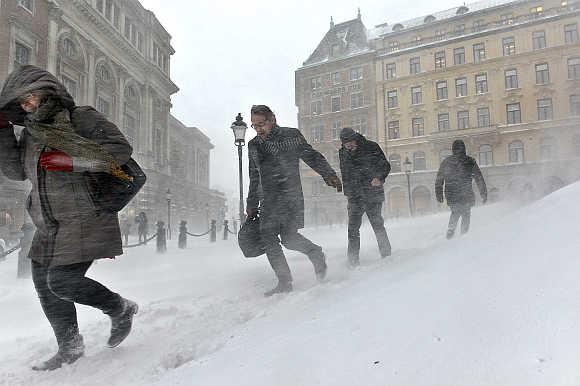 Aluminium is the third most abundant element (after oxygen and silicon), and the most abundant metal, in the Earth's crust.
India's 30 BIGGEST companies, IOC is No.1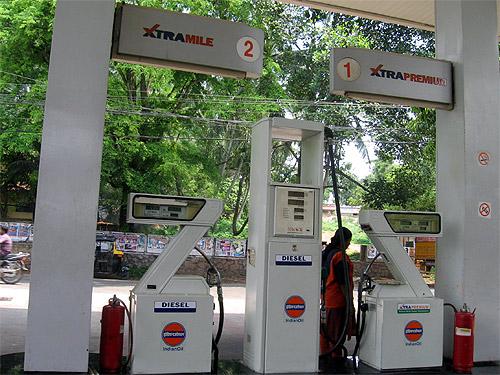 In the Fortune 500 list of Indian companies, 83 are owned by the government, 370 are private sector firms and 47 are foreign owned.
Is gold's bull-run over after 12 years of gains?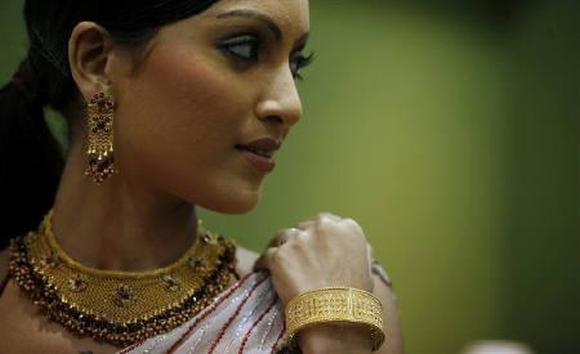 All negatives that contributed to the gold bull run, such as US fiscal cliff and Euro zone crisis are easing out. Some experts believe that the days of very easy gains, when you could just buy gold, hold it, and see it rise 10, 11, 12 percent each year are over.
Has Maruti found a solution for its labour woes?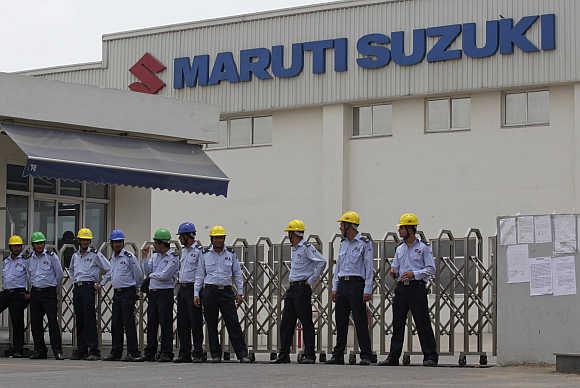 After having sustained huge losses due to a spate of violent protests by workers since 2011, the company is putting in place measures to prevent a repeat.
Have FAITH in India, says GE India boss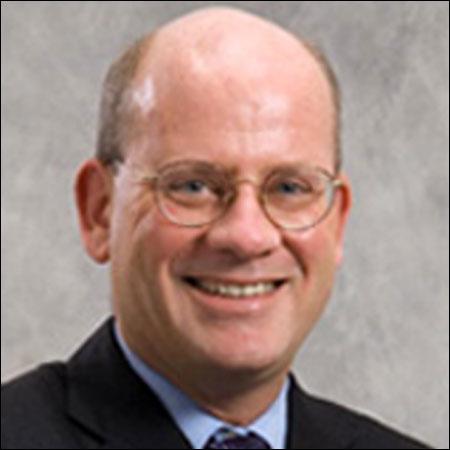 Our 2013 profitability growth will be at double the revenue growth rate: John L Flannery
IMAGES: 10 most expensive SUVs in the world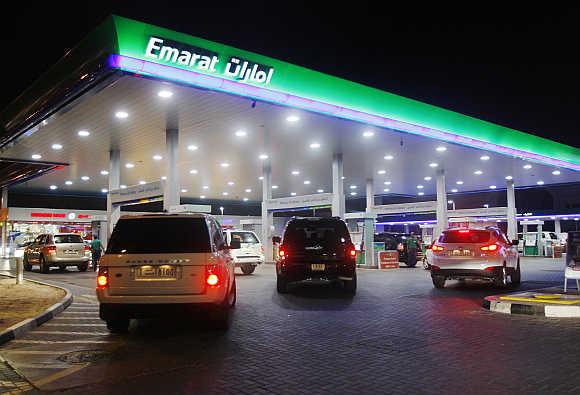 There are some SUVs that are so expensive that only a few can afford them.
2012: A DARK year for India's power sector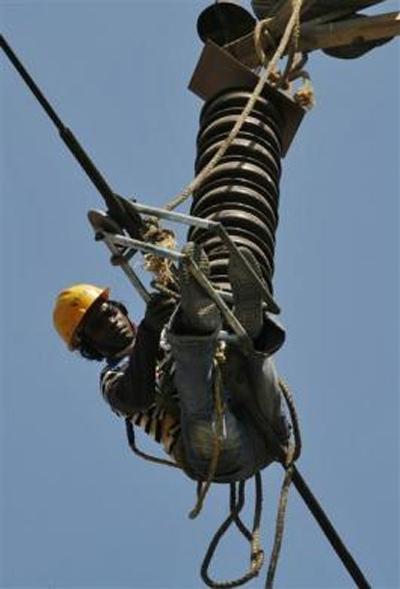 Fluctuating between hope of fuel supplies and despair of prolonged grid failures, it was mostly a gloomy year for the power sector in 2012, but it is looking forward to brighter days ahead under a new and young minister.
How Google uses doodles to honour artists

Google's use of doodle to commemorate artists and events have become quite famous.
Internet's share in India's GDP may touch $100 bn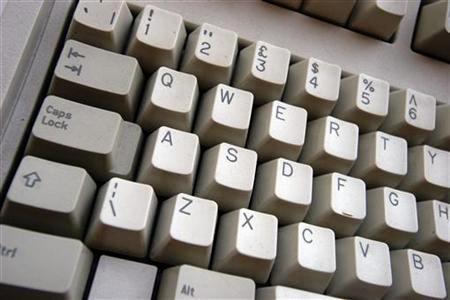 The number of Internet users in India will go up from 120 million at present to 330 million by 2015, according to a report by McKinsey.
The Leela's new gamble: Will it succeed?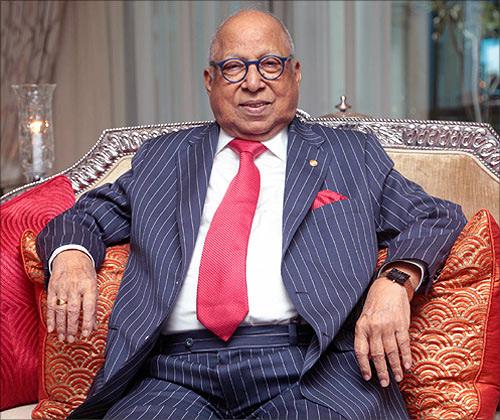 Capt C P Krishnan Nair, 90, has been a trailblazer of sorts in the hotels business.
Vijayalakshmi Iyer: Bank of India's saviour?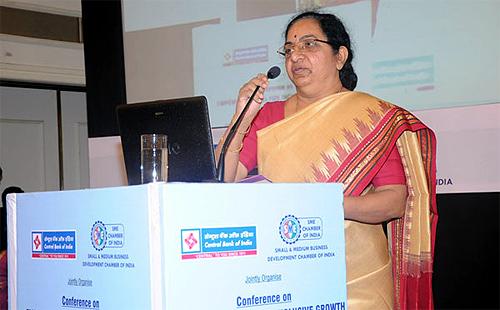 Restoring the bank to its former glory will be the top priority for Vijayalakshmi Iyer, the seasoned banker who took over as chairperson and managing director of the Mumbai-based bank last month.
Festive season fails to cheer Tata Nano sales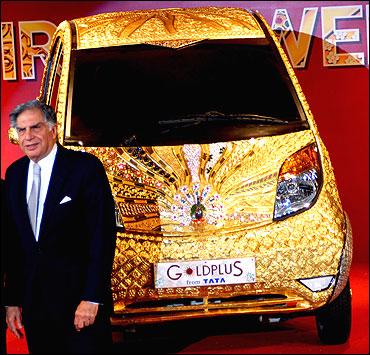 One of the Nano vendors lays off 75 workers, others on wait-and-watch mode.
Divestment: Finally some light at the end of tunnel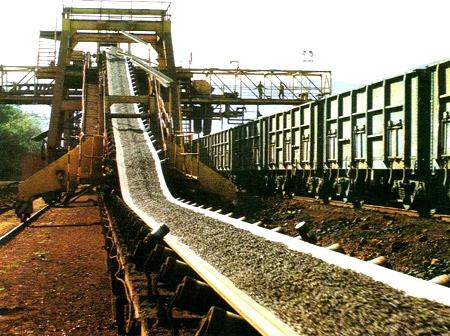 The non-starter Rs 30,000-crore (Rs 300 billion) divestment programme of the government got a little boost towards the close of the year.
Tata's apology and Manmohan Singh's large-heartedness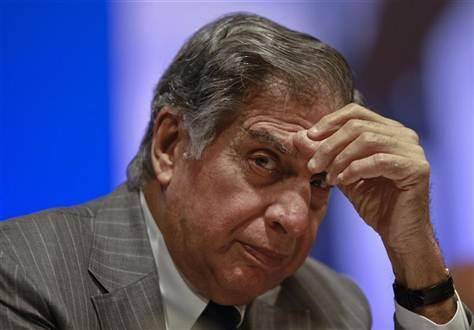 Tata Group chairman Ratan Tata has dubbed as "completely untrue" critical comments against Prime Minister Manmohan Singh attributed to him in an interview and apologised for "any embarrassment".
December 20, 2012
Why you should look at investing in old private banks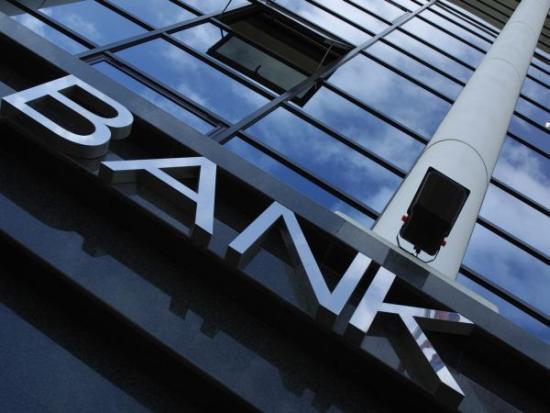 Analysts believe that new companies getting into banking space will look at acquiring old private banks. Following this view, there has been a significant rally in banking stocks.
IMAGES: 20 countries where plastic surgery is booming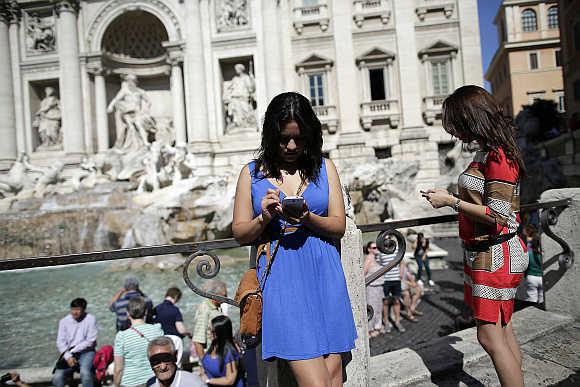 Millions of procedures are performed around the world every year.
Is Cognizant's dream run OVER?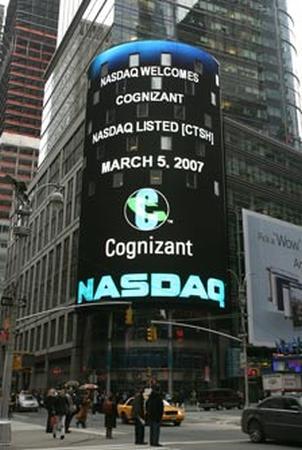 Despite growing rapidly in an adverse business climate, rumours cast doubts about its future.
SpiceJet, Jet Air charge MORE for excess baggage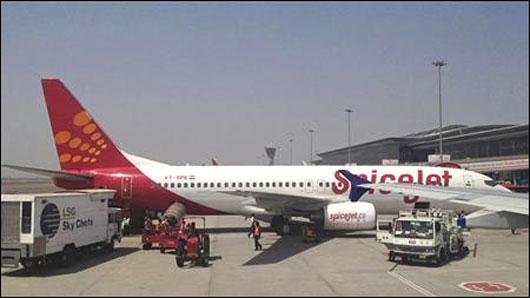 Other airlines are expected to follow suit.
Infosys among 100 key outsourcing firms in China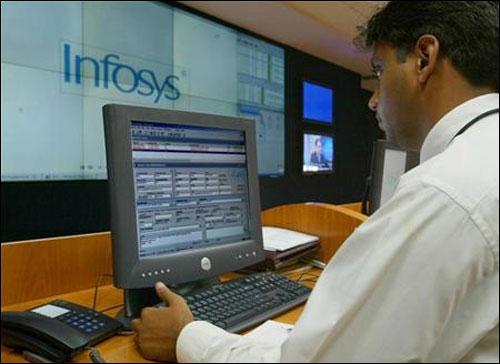 Is the only Indian company to receive this recognition, is included due strong growth there.
Soon, ONE person can START a company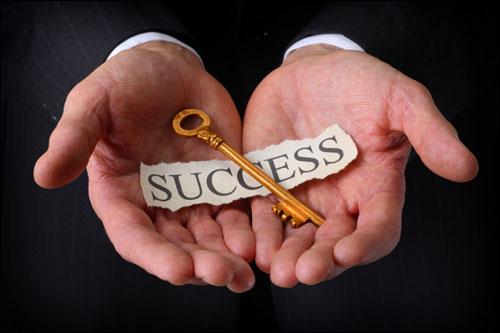 Post new Companies Bill, entrepreneurs need not look for family to fill in the blanks.
Why GMR's project was NOT good for Maldives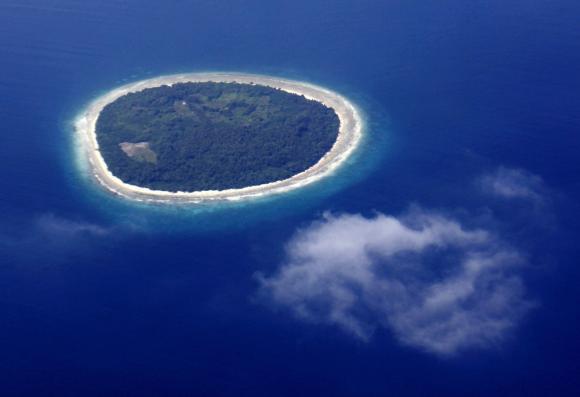 GMR plan not only hurt govt financially, it also threatened tourism.
10 things you MUST KNOW about the Companies Bill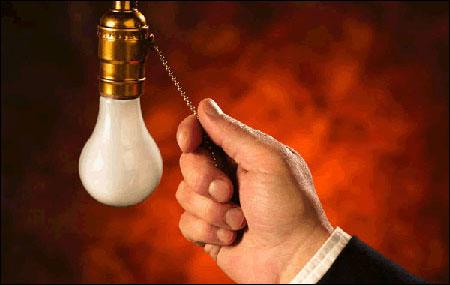 A new law gives more teeth to the shareholder and empowers him to take legal action against a company for fraud.
Beware! Top 12 SCAMS of Christmas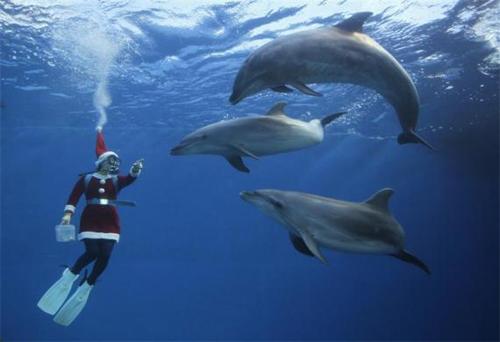 McAfee exposes the Top 12 Scams of Christmas that criminals plan to use to rip off consumers as they shop online this holiday season.
December 19, 2012
Corruption: RAILWAY employees are the worst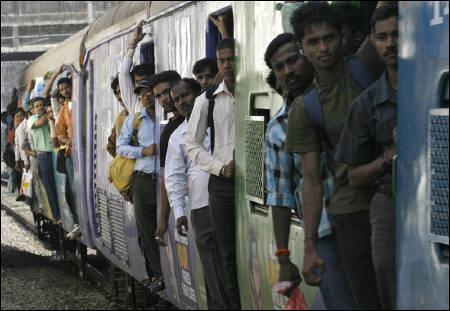 Over 8,800 complaints of alleged graft against railway employees were received by the Central Vigilance Commission last year.
Why Samsung, Apple are not yet worried about Nokia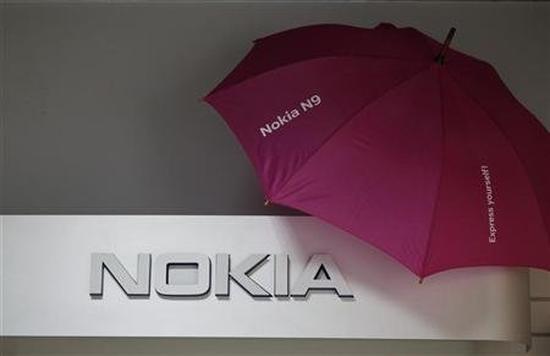 It's too soon to bet that Nokia's on the road to recovery after its new Lumia smartphones were sold out in many stores across Europe and America, as retailers say supplies have been short ever since their launch.
Should you stay away from STOCKS right now?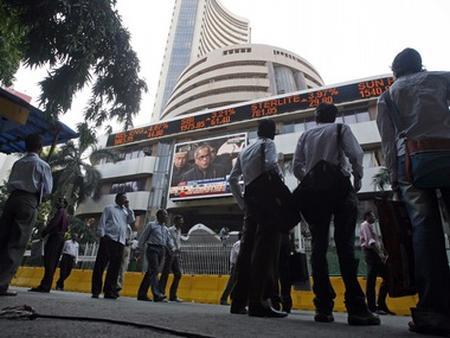 It's been a tough three years for retail investors. With the Sensex giving barely 4 per cent annual returns, even lesser than the inflation rate, it is very difficult to keep waiting. Investors are, therefore, booking profit and exiting the markets. Should you?
Diesel subsidy? Restrict it for public transport only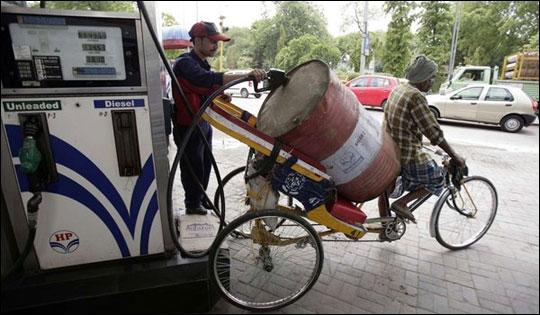 If diesel subsidy can be confined to the running of public transport vehicles and agricultural pump sets, then it will stop benefiting private car owners and sundry other unintended recipients.
IMAGES: Will Samsung's gamble click?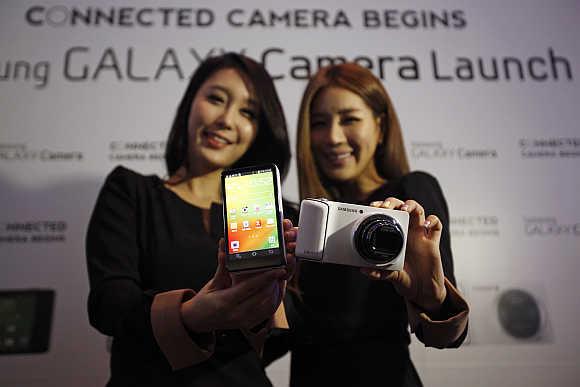 Its Android-based camera has created a stir.
How political wrangling is killing a power plant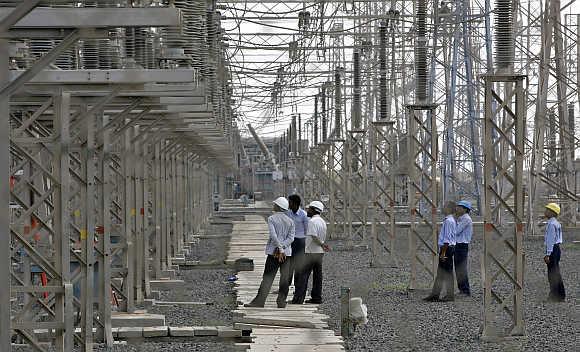 Unexpected discovery of huge coal reserves beneath NTPC's Karanpura plant site has led to a stand-off between the coal and power ministries.
COLUMN: Doha's 'gateway' to nowhere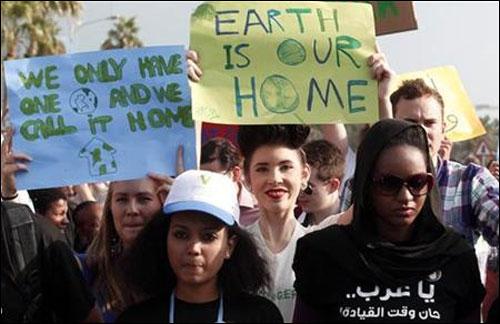 India has completely failed to uphold its key interests at climate talks, which have fallen short of their 20-year mission.
Industry wants Didi to bring Tatas back to Singur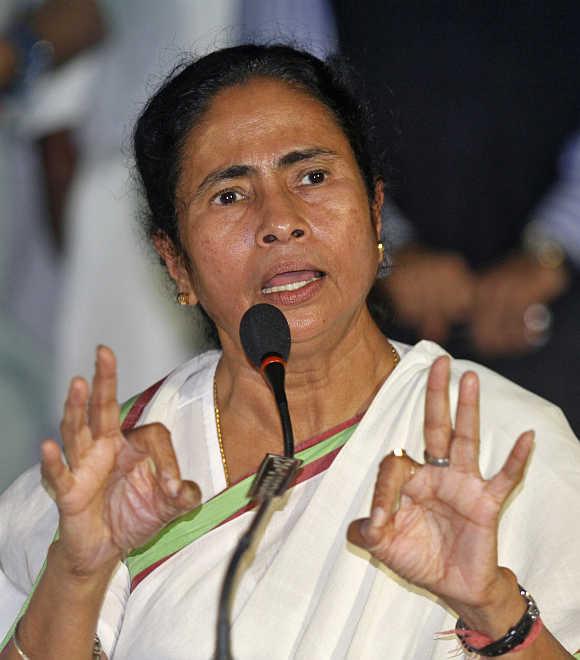 Assocham is planning to write a letter to the West bengal chief minister, asking her to bring back the Tatas to regain business confidence.
World's 20 BEST airlines, Singapore Airlines is No. 1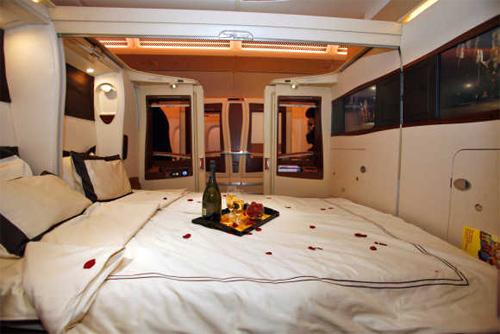 Singapore Airlines bagged the first position for 17th year in a row.
IMAGES: 7 most expensive imported cars in India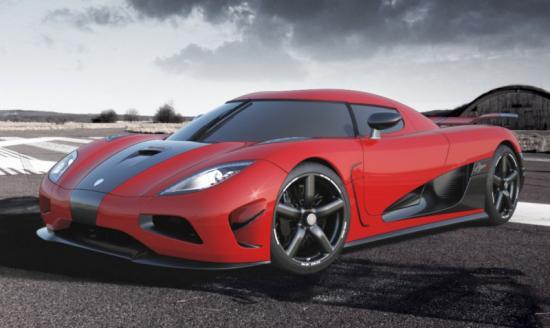 For all car enthusiasts, here's a short encounter with the seven most expensive cars that can be imported into India.
IMAGES: 20 most amazing skyscrapers in the world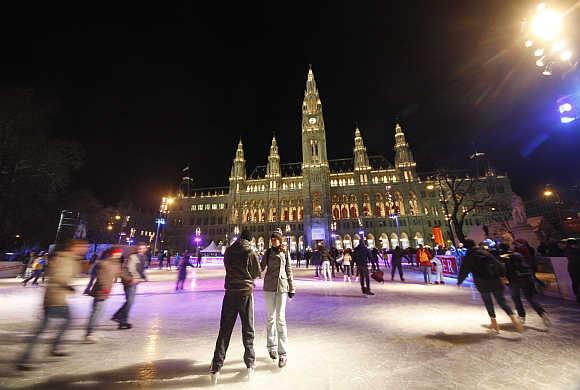 Let's have a look at 20 most amazing skyscrapers in the world.
REVEALED: Fiat's grand plans for India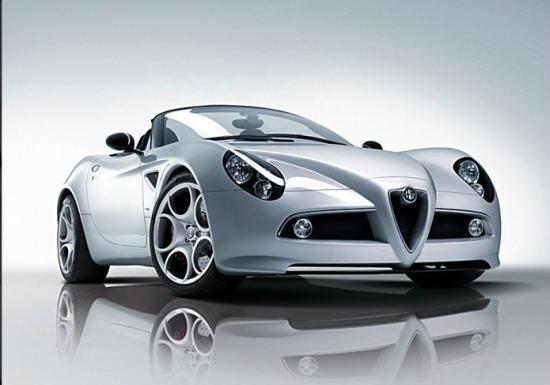 It's like Fiat India has just added a supercharger to its India strategy, after a long lull. The Italian carmaker plans to introduce nine products by 2016 in India. And it includes models from Jeep and rally car brand Abarth.
December 18, 2012
Toyota fined $17.4 mn for delays in safety reports
The US on Tuesday slapped a record 17.35 million fine on the world's biggest automaker, Toyota Motor Corporation, for "failing" to report safety defects to regulators within five days as required by federal law.
Why 'industrial policy' help for electronics is good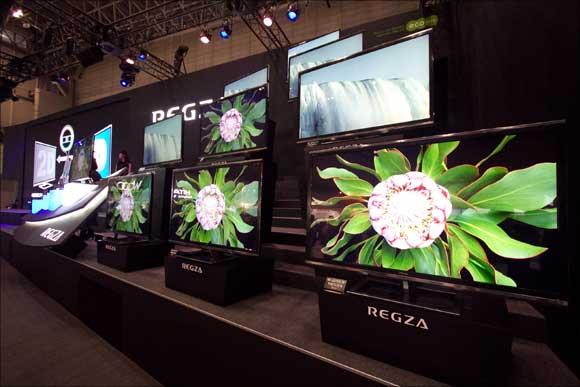 Domestic supply of electronics is already less than half of domestic dem#8743 and although it is growing at 16 per cent already, demand is growing much faster.
SPIED: Chevrolet Enjoy MPV caught testing in Mumbai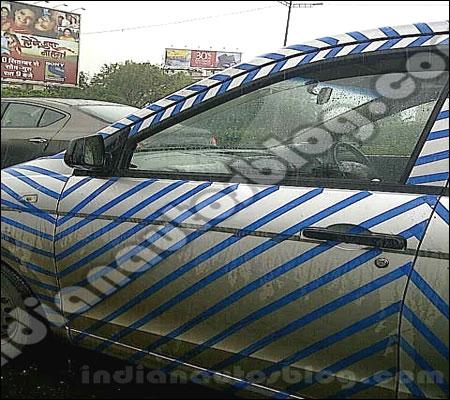 GM India's MPV contender Chevrolet Enjoy has been in the spyshots spotlight for sometime now.
When Rupee devaluation might be sensible?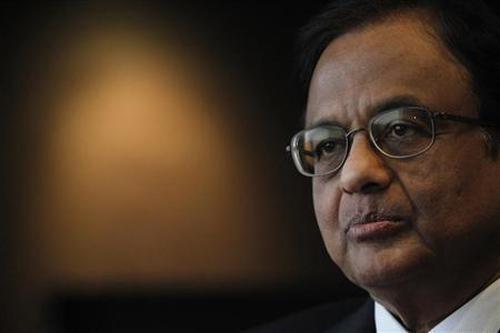 Not at the moment, says FM; almost never, says his advisor.
iPhone 5 sales set a new RECORD in China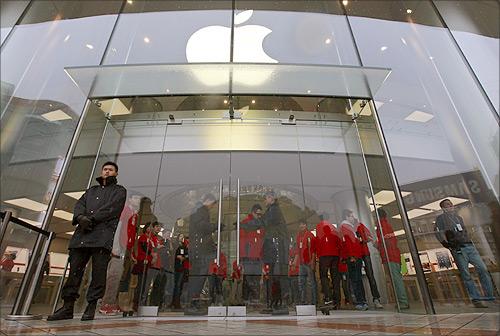 Apple Inc's new smartphone iPhone 5 sold more than two million handsets in China in the first three days after the launch, setting a new record in its second largest market.
Sebi action can improve retail response to IPOs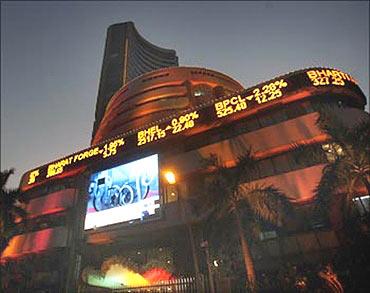 Retail investors shunned the Bharti Infratel initial public offering.
RBI keeps key policy rates unchanged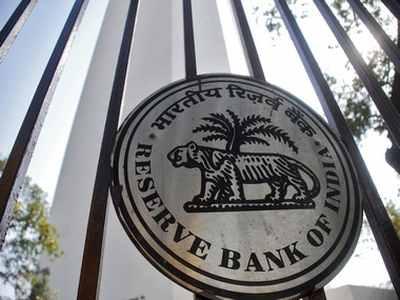 The Reserve Bank has kept the key policy rates unchanged in its Mid-Quarter Monetary Policy Review.
5 innovations from IBM that will change the world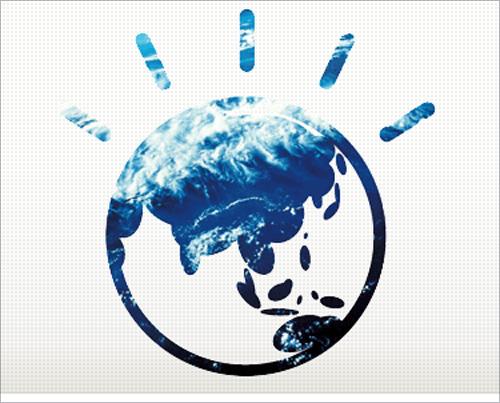 In about five years, you may be able to feel the touch of a Banarasi or a Kanjeevaram sari through your smartphone screen before buying it online, claims IBM.
IMAGES: 10 countries with largest gold reserves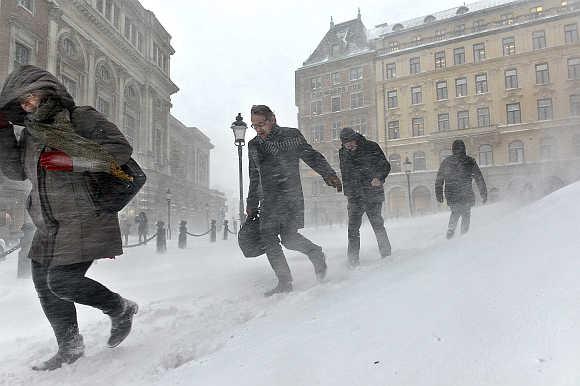 World Gold Council estimates that central banks will have purchased 500 tonnes of gold in 2012.
IMAGES: 20 best new startups and apps in the world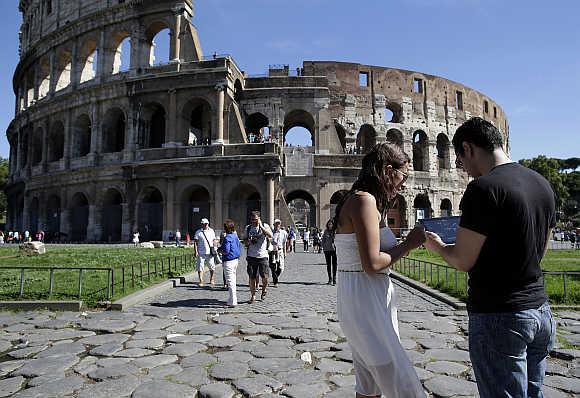 Here are 20 of the best apps and startups that launched in 2012.
Are 'refurbished' electrical items any good?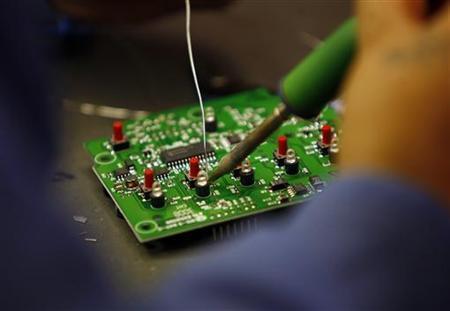 Many of us would recoil at the thought of refurbished electronics, with many preferring to buy new items because we trust that nothing can go wrong with them, but refurbished does not always mean a resurrected defective product.
Prices of these 28 cars have been SLASHED!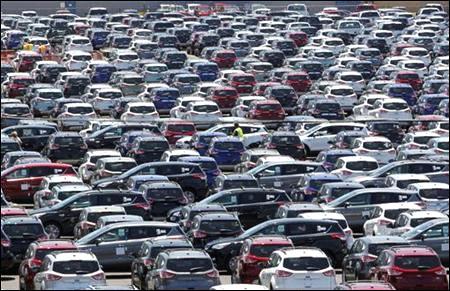 To clear the inventory, nearly all car manufacturers are flaunting the 'discount' banner at their respective outlets.
Why Ratan Tata LIKES West Bengal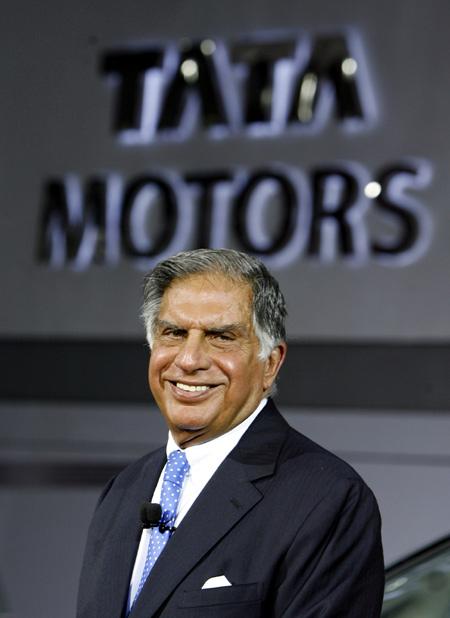 Singur was a "great disappointment" but the Tata Group might still go to West Bengal, hints outgoing chairman of the group Ratan Tata.
December 17, 2012
Confused which tablet to buy? Here are the top 4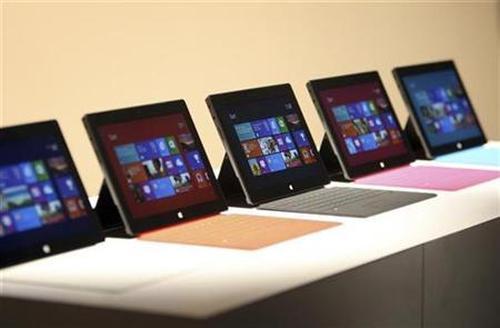 It was confusing enough to choose the next smartphone, thanks to the clutter of hardware and operating systems that exist and now the confusion lends itself to tablet PCs too. You can go wild between 7-inch or 10-inch tablet PCs, the OSes and brands and prices. Here's a list of top four tablets to help you make a choice.
Sky war: Airbus Neo versus Boeing Max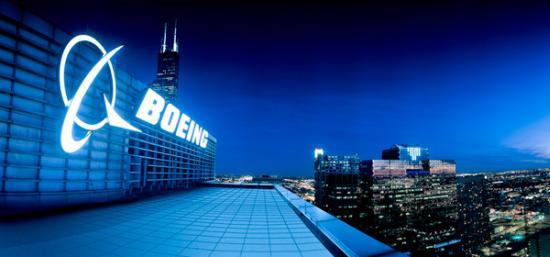 The battle for the skies is moving to a new orbit - fuel-efficient narrow body planes. While Airbus has cashed in on the first mover advantage in this space with its A320 Neo, Boeing, which launched its plane in August last year, is catching up fast.
Indian economy, missing women, BJP and cricket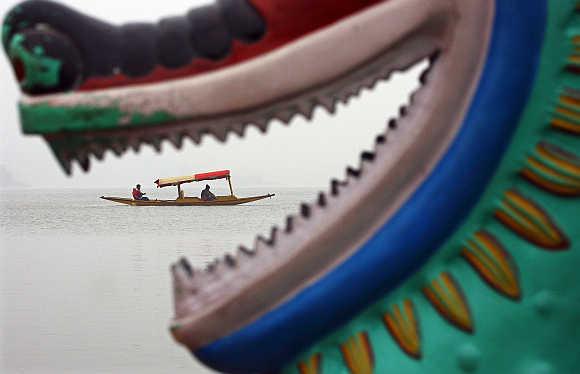 'It's very hard to win elections on policies that don't offer much now, but promise more growth and income in the future,' Vivek Dehejia and Rupa Subramanya tell Rediff.com's Faisal Kidwai.
It's time for builders to CUT real estate prices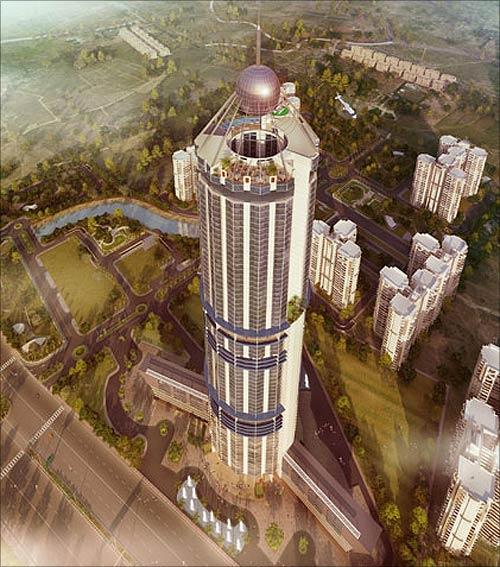 High unit prices and interest rates have cramped buyers' ability to purchase property.
IMAGES: The stunning Land Rover Freelander 2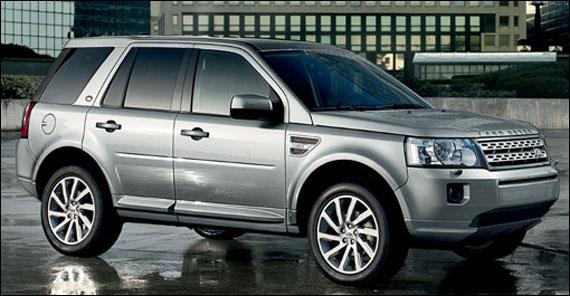 Should the sled be replaced with the revamped Land Rover Freelander 2.
Govt lowers growth forecast for current fiscal to 5.7%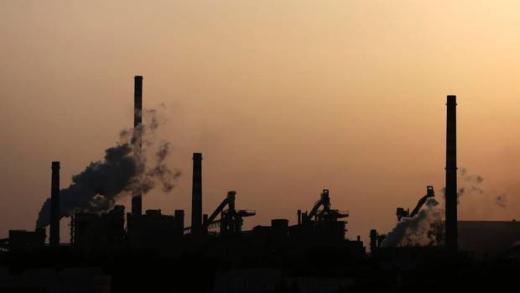 The government on Monday lowered the growth projection for the current financial year to 5.7-5.9 per cent from 7.6 per cent estimated earlier, while pitching for supportive monetary and fiscal policies to improve investor confidence.
Can Chidambaram keep his Budget team together?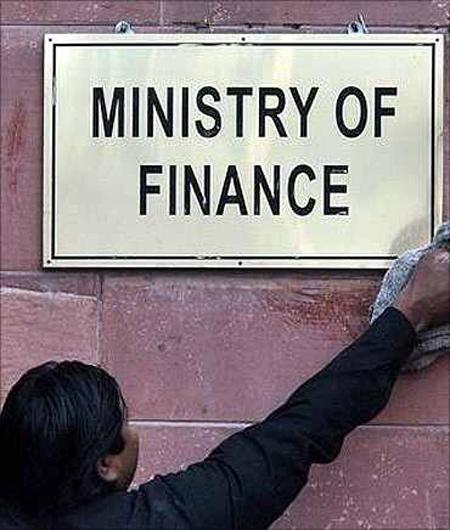 In less than five months of resuming charge of the finance ministry, Palaniappan Chidambaram has put in place virtually a new team to take charge of the government's fiscal policy management in the remaining months of its tenure. Will the celebrated economists and IAS officers share the required equation remains to be seen.
Skoda REVEALS the next generation Octavia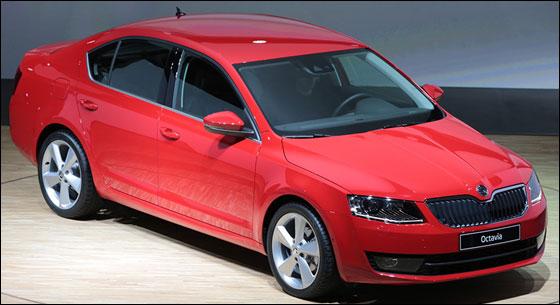 The current Octavia, known as the Laura here, is getting a little long in the tooth so it's right on time, this new model.
Is Mallya ready with a revival plan for Kingfisher?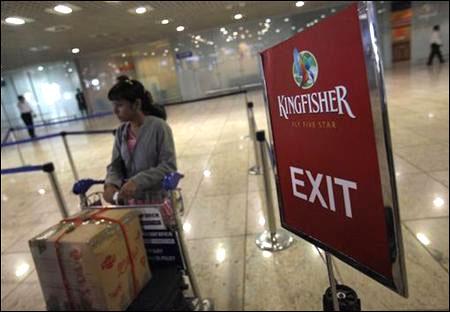 Lenders to Kingfisher Airlines (KFA) will meet its promoter, Vijay Mallya, and the rest of the brass on Monday, to chart a way forward for the grounded airline.
IMAGES: 12 countries that saw most patent filings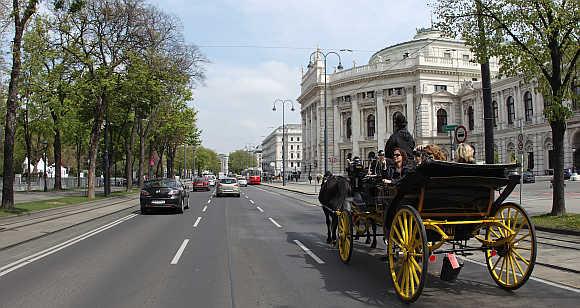 Countries around the world are witnessing an increase in patent applications.
How Tata plans to make NANO a success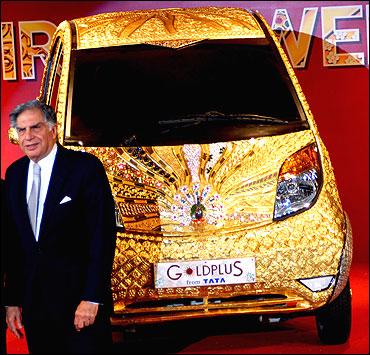 The world's cheapest car, the Tata Nano, is being "refreshed" to realise its full potential, says Ratan Tata.
Realtors in play to make space for retail giants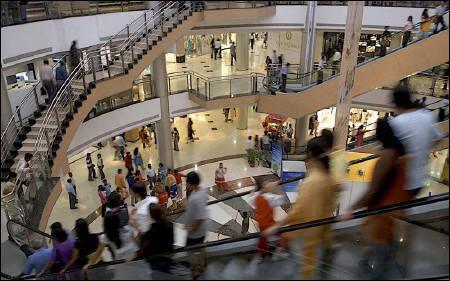 However, leading real estate players like DLF and Unitech denied being in talks with any foreign brands.
Perception of India improved in last 6 months: Godrej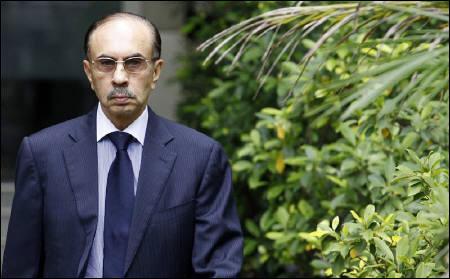 'Formation of the Cabinet Committee on Investment is very positive news.'
Most central schemes named after Nehru-Gandhi family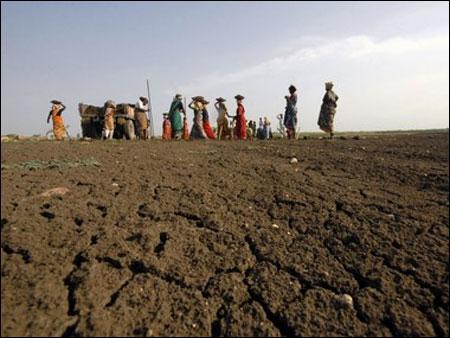 out of 58 institutions and schemes being run by the Centre are named after Jawaharlal Nehru, Indira Gandhi and Rajiv Gandhi.
IMAGES: Most expensive cities in the world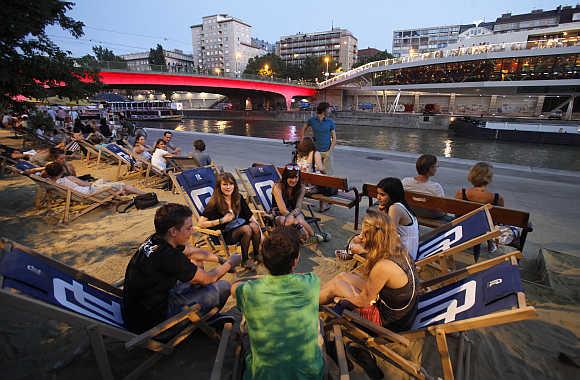 While prices are rising just about everyday in Indian cities, they are nothing compared to some places.
China to open world's LONGEST high-speed rail line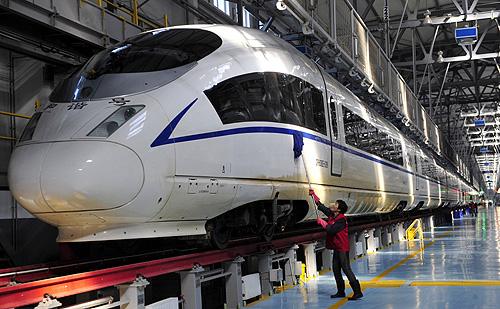 China is set to open a 2,298-km high-speed railway line, the world's longest, in about two weeks, linking the capital city with the country's trading hub of Guangzhou.
December 16, 2012
Be on guard against scammers this holiday season: McAfee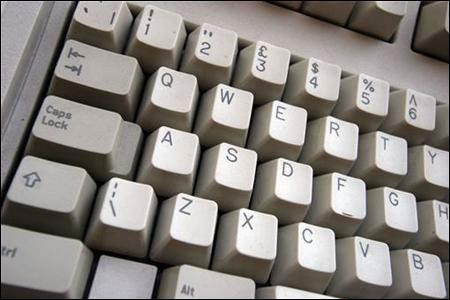 Report says scammers use channels like Facebook and Twitter just like email and websites to scam consumers during the holidays.
For domestic flyers, it's a fall season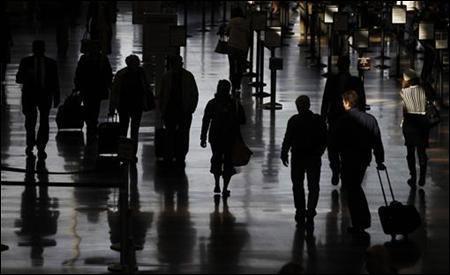 Bucking the trend, however, have been international routes, bookings for which have surged in the month.
Kidwai becomes first woman president of Ficci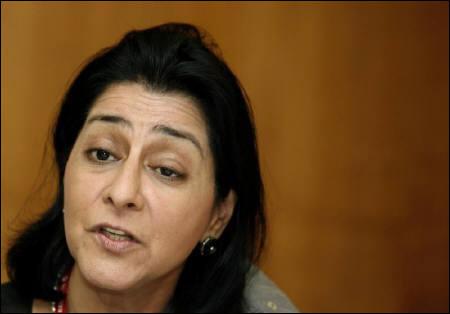 She is also a recipient of the country's prestigious civilian award Padma Shri for her contribution to trade and industry.
Rupee may breach 55-mark again by year-end: experts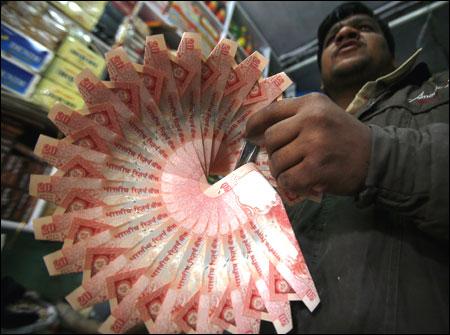 Last month, rupee had emerged as the worst performing currency across the globe on a monthly basis.
Reforms needed for accelerated growth: Presiden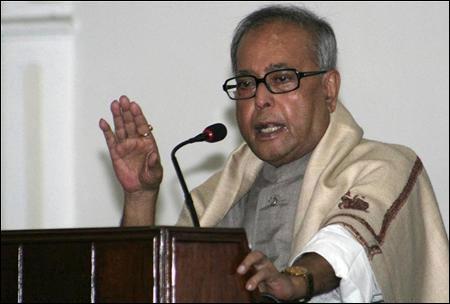 Says recent global financial crisis did not affect India, as it has some of the stronger economies, is a testimony to the maturity of the country's regulation.
December 15, 2012
LIC will look only at good scrips: Mehrotra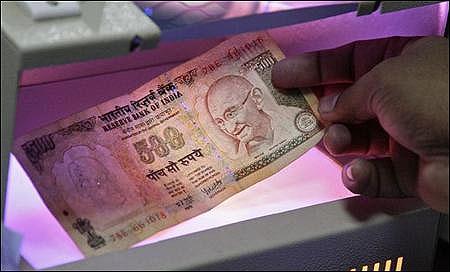 Chairman of insurance giant says it has invested Rs 16,000 cr in equity till Oct.
RBI extends deadline for new cheques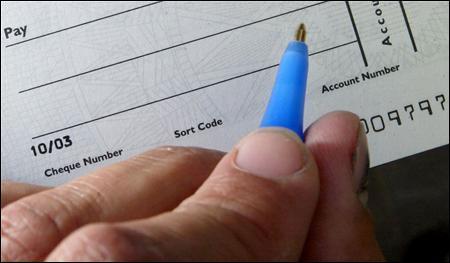 It might impose some fee for such cheques after March and how to do so was being discussed.
Those opposing FDI in retail are 'ignorant': PM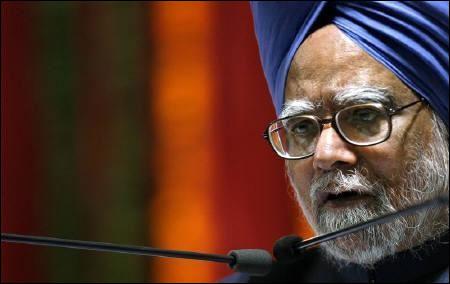 Insists that decisions were based on larger concerns about national security, need to insulate India from persistent global economic slowdown.
World Bank may peg India's GDP at 5.5%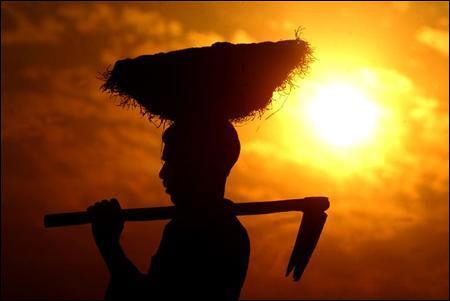 Reforms can be the game changer for poor and help economy goes back on growth trajectory.
Govt lowers import tariff value of gold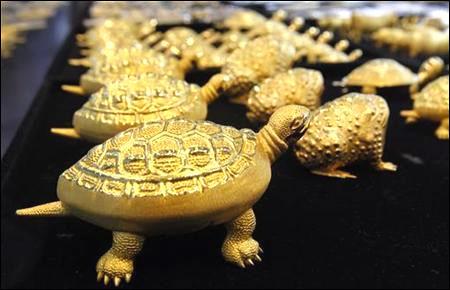 The tariff value of silver has, however, been hiked marginally to $1062 a kg
SBI internet banking to remain shut for 12 hrs on Sun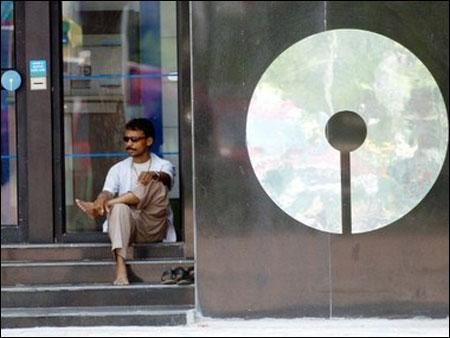 The downtime will be over around 8 am on December 16.
India not a prime candidate for rating downgrade: Basu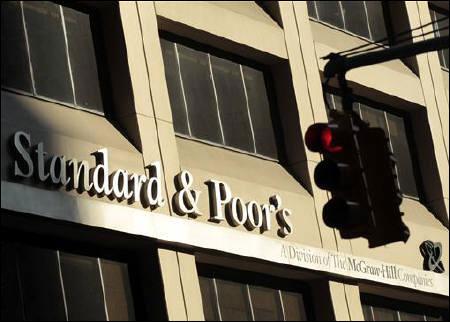 S&P earlier this week had said India faces 'one-in-three' chance of rating downgrade in the next two years
IMAGES: 10 most expensive pens in the world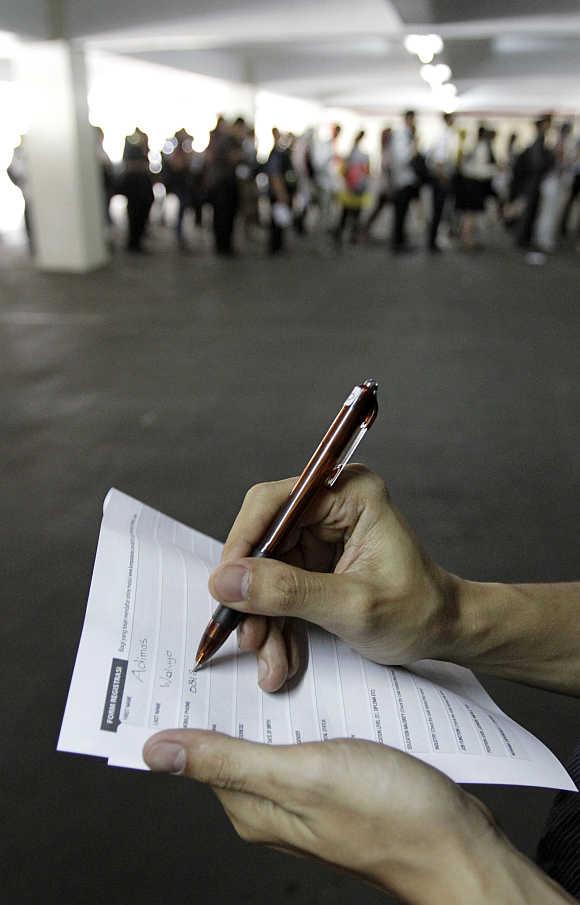 There are pens that will make a bigger hole in the pocket than buying a mansion.
December 14, 2012
Indian Oil Corp retains top rank in Fortune 500 list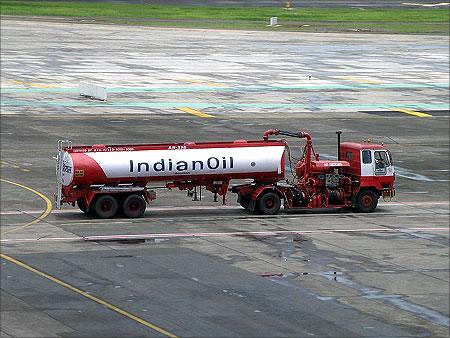 State-run Indian Oil Corp is the biggest company in terms of revenue, followed by Reliance Industries, according to the Fortune 500 list of Indian companies for 2012.
How many villages in India don't have mobile services?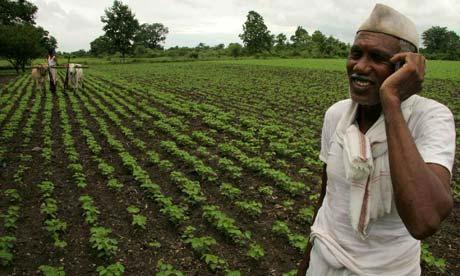 About 57,271 villages in the country are yet to be connected with mobile services, Parliament was informed.
Why ex-bankers will LEAD the financial innovation race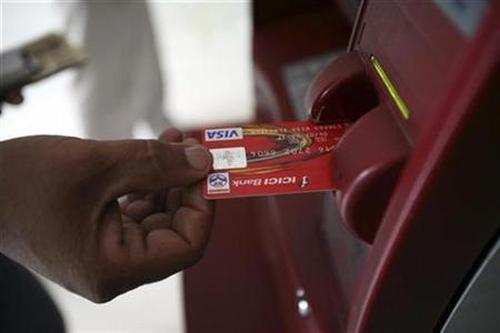 There would be entrepreneurial exits from the financial sectors over the next few years, and many of these will result in enterprises that will generate value by sharing the benefits of financial innovation more fairly.
Nehru Place among world's top notorious IT markets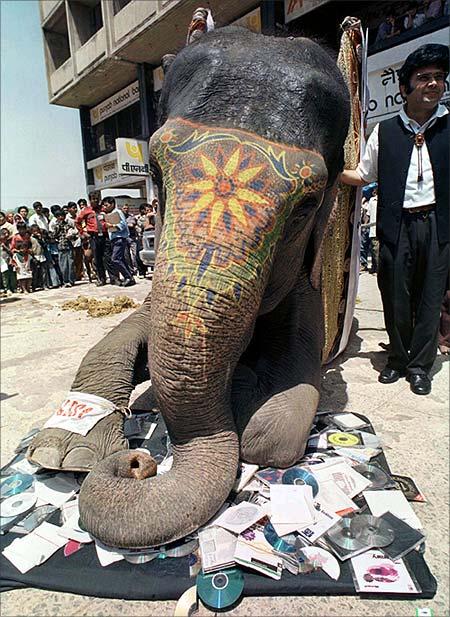 Indian capital's famous Nehru Place market has been placed among the top 30 notorious IT markets of the world that deal in goods and services infringing on intellectual property rights, an official US report has said.
22 HOTSPOTS for investment, Indian cities slip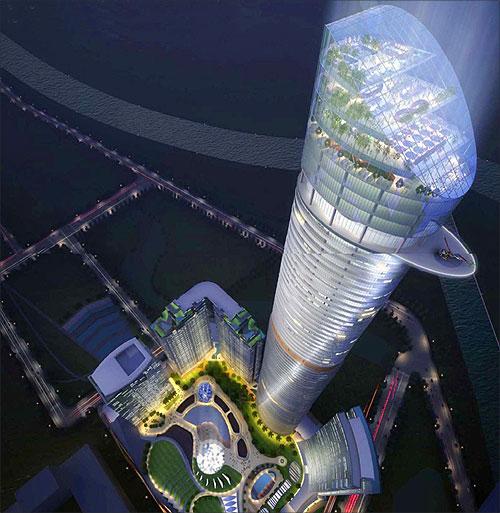 Indian cities have slipped to the bottom of the investment destinations list.
Be your own man: Ratan Tata to Cyrus Mistry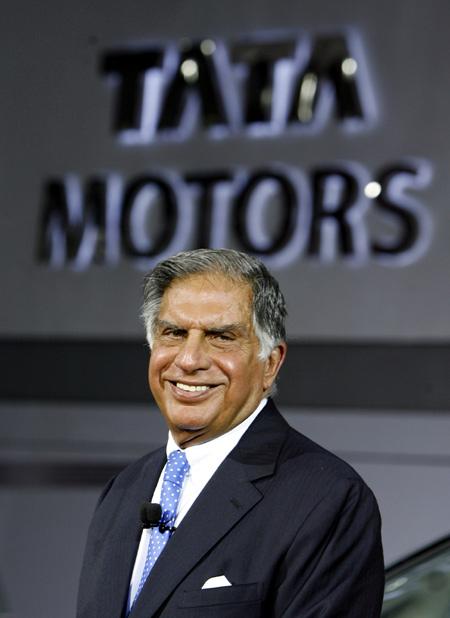 Tata spoke about his 50 years with the group, 21 as its chairman, the highs and lows of his tenure, his equation with Mistry and his post-retirement plans during an expansive interview to PTI in his office at 'Bombay House', the group headquarters.
Why India Inc is not chasing growth any more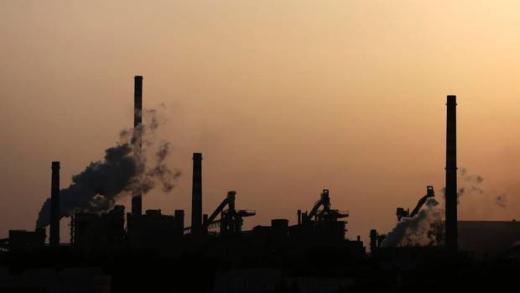 Declining GDP growth, persistently high consumer inflation, poor public finances and worsening macro-economic indicators. In such a scenario, should Indian companies chase growth or consolidate their market position?
Inflation declines to 7.24%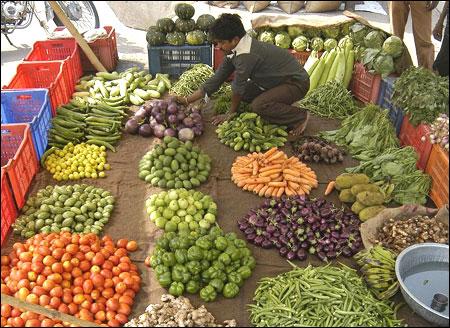 Inflation declines to 7.24%.
The tussle: Finance ministry vs. regulators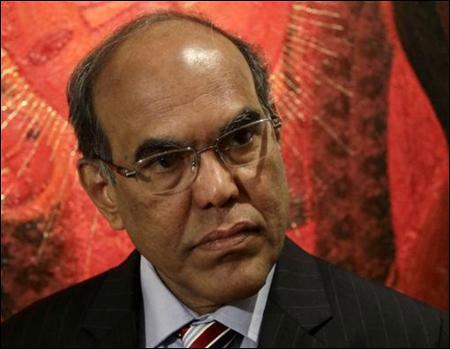 The distance between North Block and Mint Road has been growing for quite some time. The latest evidence of tension is the finance ministry's decision to introduce a clause in the Banking Amendment Bill allowing banks to trade in commodity futures, despite the central bank's reservations on the issue.
More steps soon to turn the economy around: FM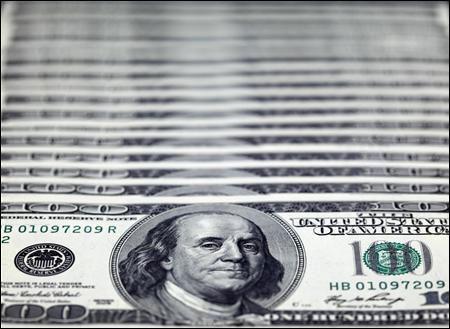 In the recent past, government has taken a number of measures, including opening up of foreign direct investment in multi-brand retail and hiking foreign investment cap in the aviation sector, to boost economic growth and restore investor confidence.
IMAGES: 15 amazing facts about McDonald's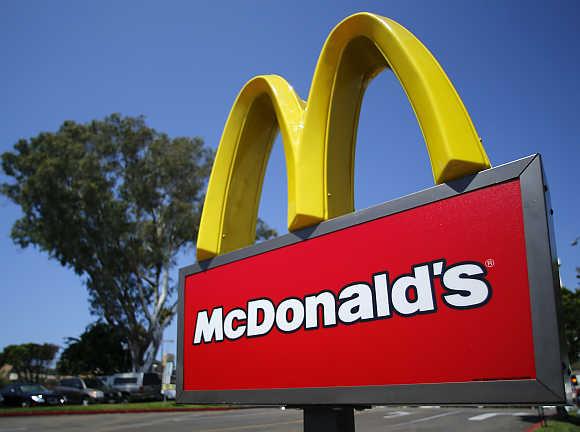 McDonald's Corporation is the world's largest chain of hamburger fast food restaurants.
IMAGES: Biggest money-laundering settlements by banks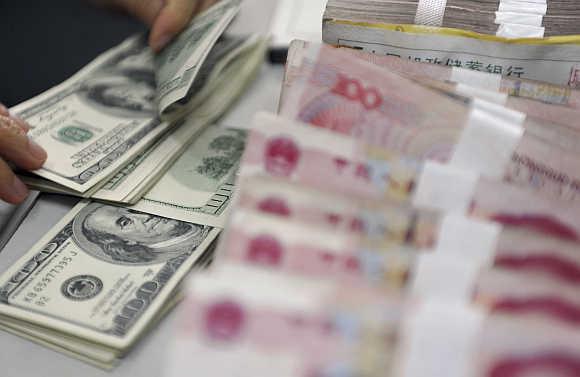 Let's take a look at biggest money-laundering settlements with US authorities.
IMAGES: 30 most connected countries in the world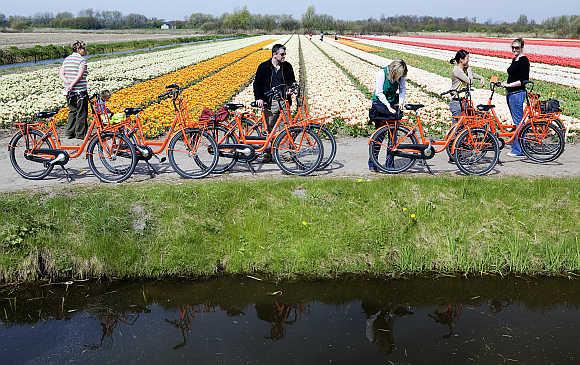 DHL Global Connectedness Index documents both the potential to increase global connectedness and the problems the world has actually encountered in doing so.
India's headline inflation seen picking up in Nov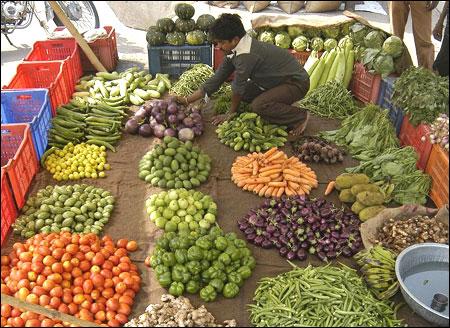 A poll forecast the wholesale price index , India's main inflation measure, rose an annual 7.6 per cent in November, up from 7.45 per cent in October.
Can Force Motors make a mark in SUVs?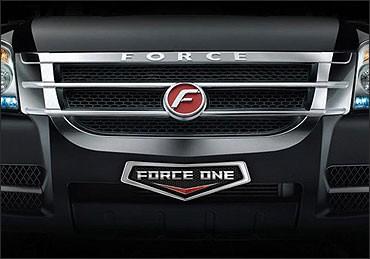 The automobile maker entered the passenger car segment last year with only one model, but failed to impress the market. It is now banking on new launches to boost sales.
Govt bats for made-in-India IT products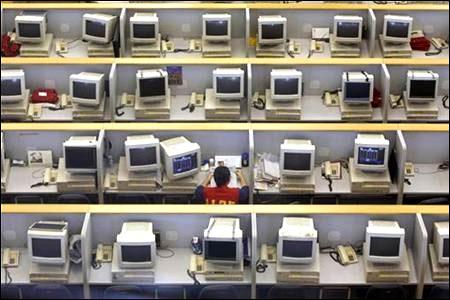 While the drive will help the domestic sector, it will also help the government ensure there are no cyber attacks from malware loaded on devices manufactured abroad.
Book Jet tickets online, pay on delivery!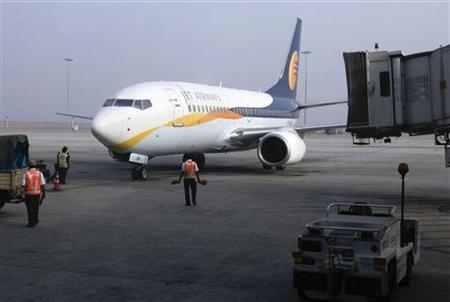 Jet Airways on Thursday announced a convenient payment option for its customers, which allows them to book tickets online on the domestic carrier's portal and pay by cash later, a move aimed at enhancing the airline's distribution network.
December 13, 2012
Competition? Apple OUTSHINES rivals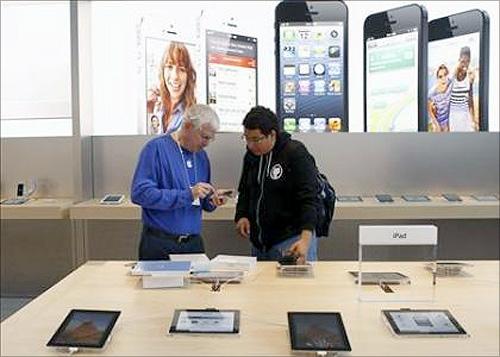 Apple's stock may be sliding as investors fret about growing competition, but store visits and interviews with smartphone and tablet shoppers in 10 cities around the world suggest consumers share little of that negativity.
China's UCWeb eyes 100 million users in India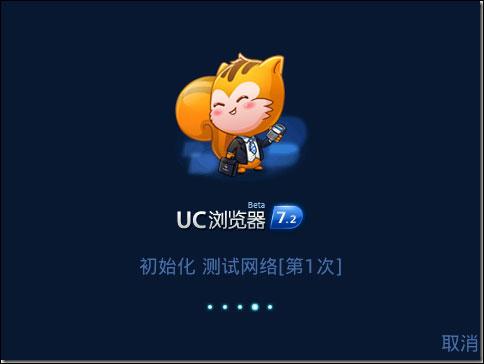 Firm had opened India office in 2011, its first facility outside China.
Bandra land gives big boost to Mumbai realty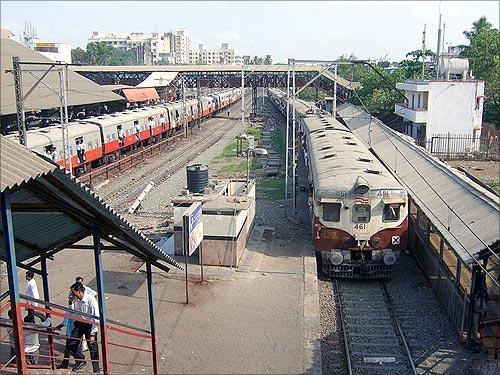 The commercial exploitation will partially fund the Rs 5,300 crore Mumbai Urban Transport Project-II which envisages improvement in the suburban rail transport system.
Why you need to wait for unbreakable TVs, smartphones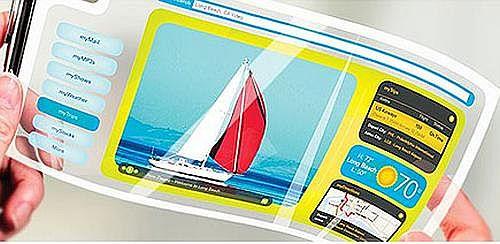 LCD screens were expected to slowly fade and die, giving way to lighter, thinner and tougher organic light-emitting diode (OLED) panels in everything from smartphones to televisions. But LCD is refusing to go quietly as its picture quality keeps getting better.
Steps being taken to deal with fake currency: FM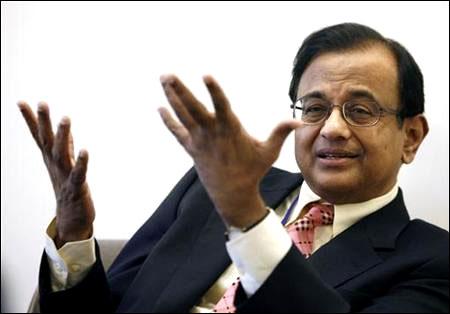 "It is not possible to check supply of fake notes at the source itself as "there is a state support"
You can now know if you bought a GM food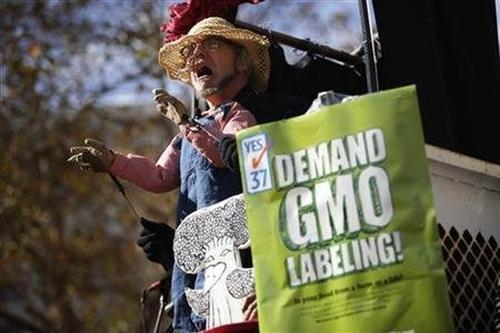 India might not have started growing genetically modified food crops, but it does import food products that contain GM ingredients. Consumers who buy them have no way of knowing what they contain. The government has come up with guidelines to let you know if the item purchased is genetically modified.
Why Walmart can escape US' Foreign Corrupt Practices Act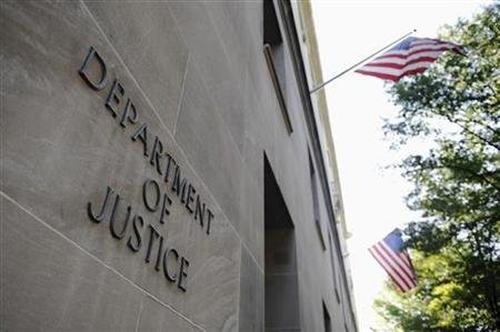 US officials did not prosecute companies accused of bribing officials in foreign countries when companies disclosed the conduct to authorities, fired responsible employees and took steps to improve compliance with the law.
Corporate frauds: How MNCs fail in India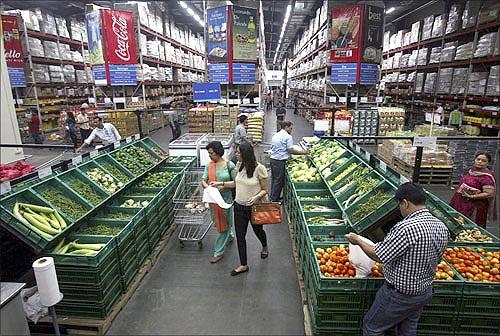 Here's a list of allegations of corporate governance failure by MNCs in India.
The greed and double standards of MNCs in India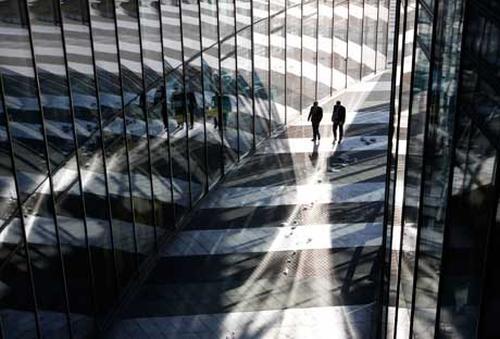 Apart from fraud and corruption, MNCs have serious governance issues in India. Some of them include higher royalty payment to the parent, undervaluing assets of subsidiaries that are being merged and so on.
BEST Amul advertisements in 2012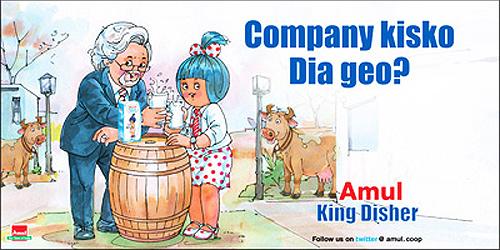 Amul's advertisements have entertained Indians since decades.
IMAGES: 10 amazing supercars that cost a fortune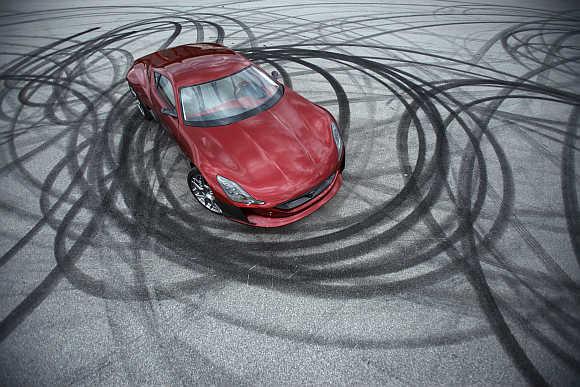 There are some supercars in the world that cost millions of dollars, but are worth their price.
Satyam settles Aberdeen, other claims in accounting fraud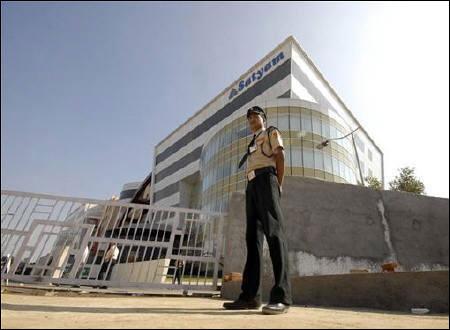 Pays $68 million to settle with the claimants.
Retail FDI one of many items on Walmart lobby list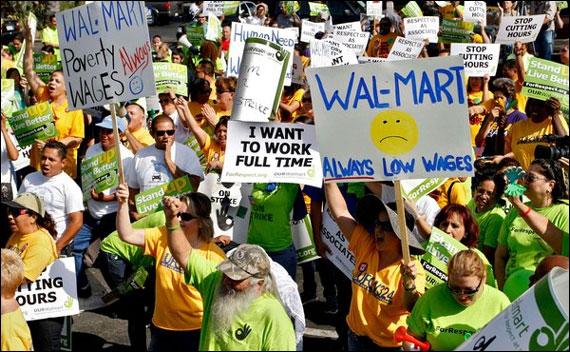 Others like IBM, Coke and Pepsi also lobby for foreign markets.
I have paid advance tax: FM, tells others to follow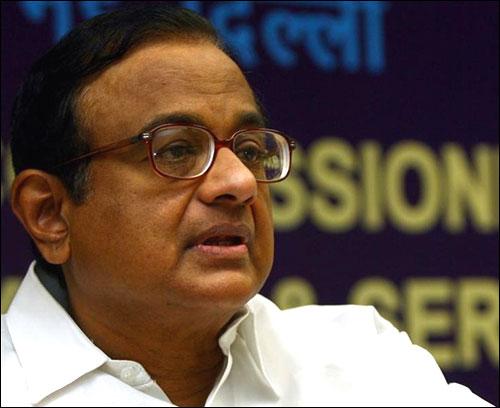 Finance Minister P Chidambaram wants tax payers to pay advance income tax in time like he did.
Unitech Corporate Parks puts Gurgaon property on block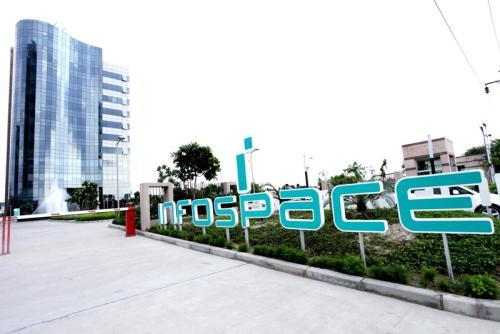 Unitech Corporate Parks Plc, the real estate investment company listed on London's Alternative Investment Market in which developer Unitech Ltd holds a 40 per cent stake, has decided to put one of its largest assets in India on the block with a valuation of Rs 3,000 crore.
Pfizer to pay $55 million to settle Protonix case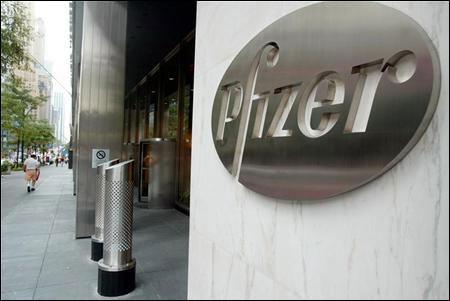 US Department of Justice had charged Wyeth for promoting its acid reflux drug Protonix for unapproved uses and making unproven claims.
IMAGES: 10 economies facing ageing populations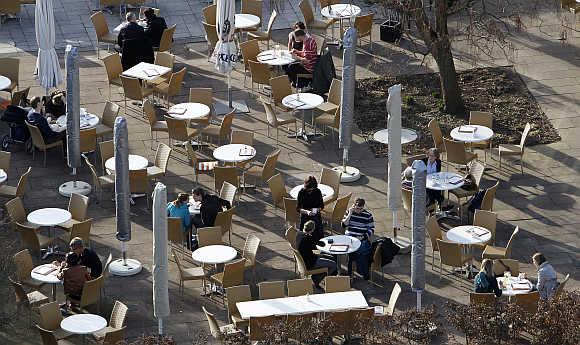 A whopping two billion people will be 60 years and older by 2050.
December 12, 2012
27 Indian firms involved in lobbying in the US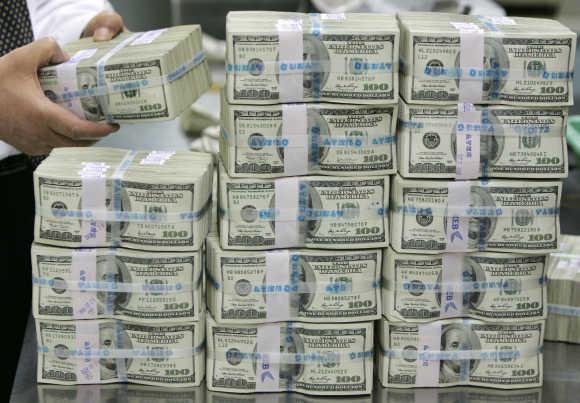 As Wal-Mart's disclosures on lobbying generated political heat in India, records with American House of Representatives show that around 27 Indian companies have spent money on lobbying in the US.
SPECIAL: Can India's old telecom giant survive?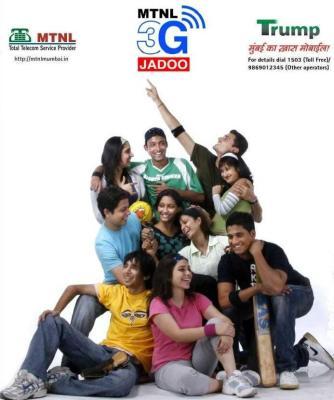 Until March 2009, MTNL had Rs 11,429.37 crore of reserves and zero debt in its books. In three years a lot changed. At the end of 2011-12, the debt stood at Rs 9,647.49 crore and the reserves had dwindled to Rs 1,906.70 crore, after it paid Rs 11,000 spectrum fee.
Rs 225,000 crore: Money Sahara has raised from public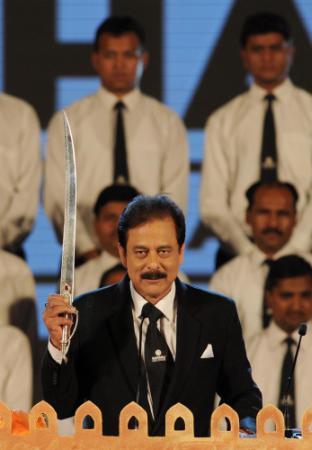 Sahara Group's recent statement says that the total fund received and raised from public since 1978 till September 30, 2012 with accrued interest, including life insurance policy holders' fund, mutual funds, Credit Cooperative Q shop customers advance, bank loans in India and overseas, etc" stood at Rs 225,000 crore.
IMAGES: Most amazing tech accessories of 2012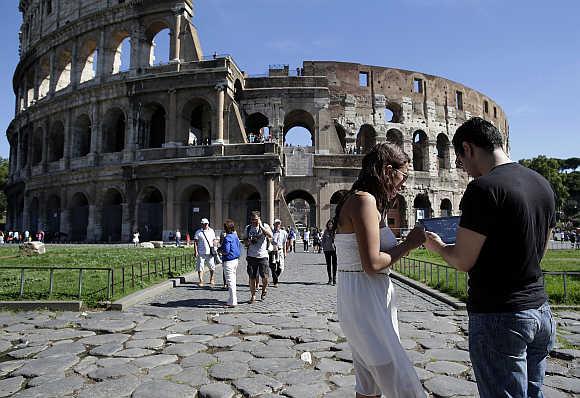 Some of the most amazing accessories were launched in 2012.
What Walmart's lobbying disclosure REVEALS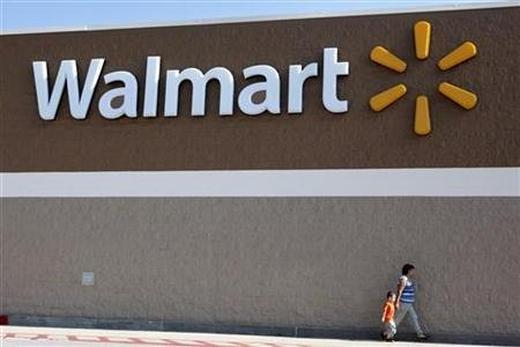 The issues, which have been disclosed by the Walmart in its quarterly reports before the US House of Representatives and the Senate, range from a host of foreign issues like FDI in India, to enhanced market access for investment in India and China.
Why poor nations are more CORRUPT than the rich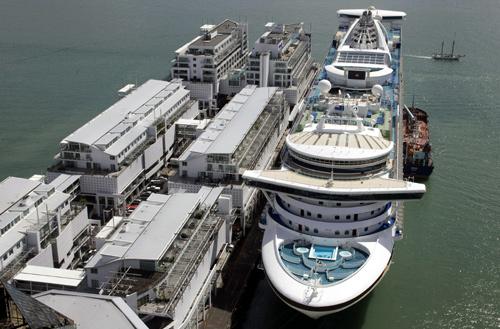 The richest countries are also the cleanest, while the poorest are perceived as the most corrupt.
Why NMDC FPO is an attractive offer for investors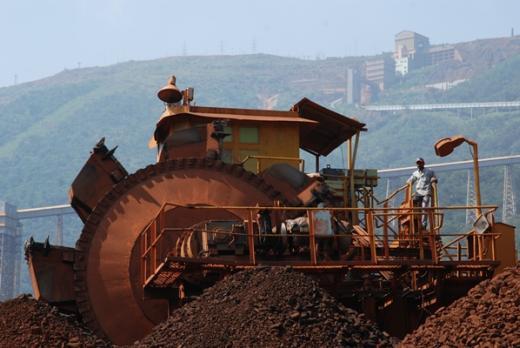 The stock has underperformed the market due to concerns on mining volumes, delayed expansion, and lower realisations. However, now the volume outlook is improving with gains expected from FY14 onwards, given the ongoing capacity expansion.
How foreign companies can WIN in India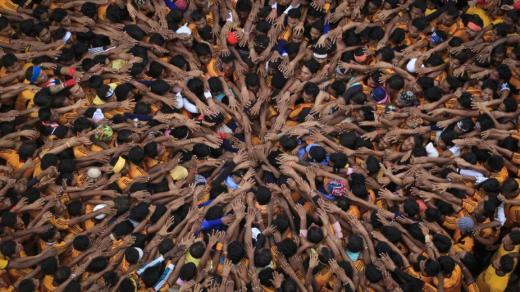 India's demographics offer a wealth of opportunities for foreign firms. Where to start? An expert on Indian business offers some tips.
A VIBRANT Gujarat, but for whom?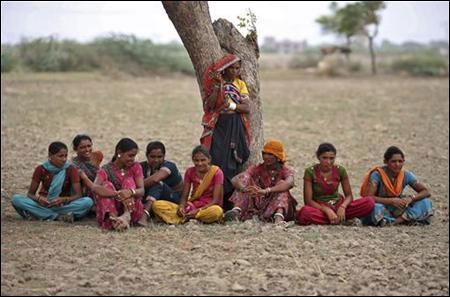 It is also a reservoir for human labour in the state, producing hundreds and thousands of bodies who build the state's highways, run its small and medium enterprises (SMEs) and work its farms.
Videocon to join 4G club in second half of 2013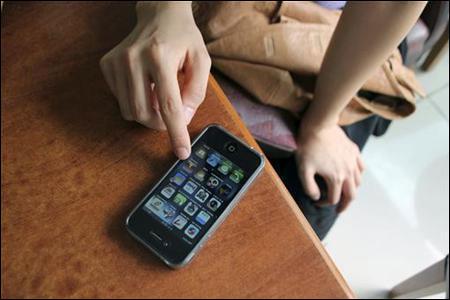 To launch 4G long-term evolution services in 1,800 MHz band.
Govt to ask airlines to cut fares, boost PLF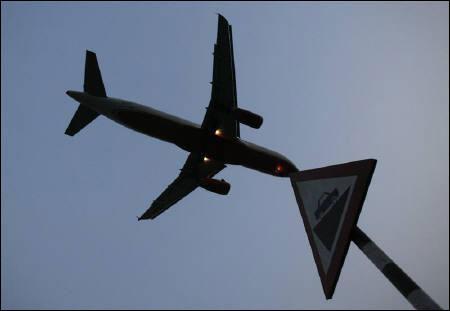 The ministry will meet domestic carriers next week to discuss how the upper limit in each bucket could be reduced to bring down average airfares, which have been rising in the past few months.
Why developed economies are SUFFERING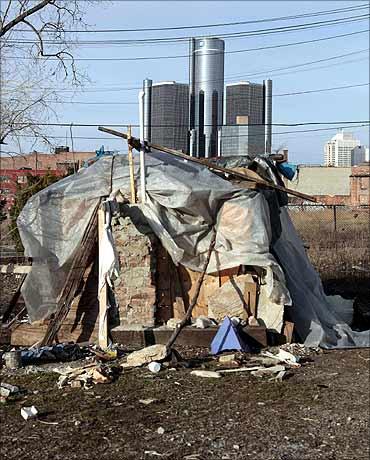 It's not entirely true that advanced economies are suffering because of technological stagnation rather than a financial meltdown.
December 11, 2012
Air India's debt to oil cos? Rs 4,064 crore only!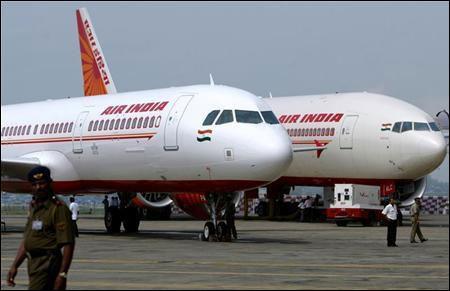 Of the total outstanding of Rs 4,064.77 crore, a sum of Rs 2,571.73 crore (Rs 25.71 billion) is overdue payment, the Rajya Sabha was informed on Tuesday.
Is Volkswagen planning Vento CNG for fleet operators?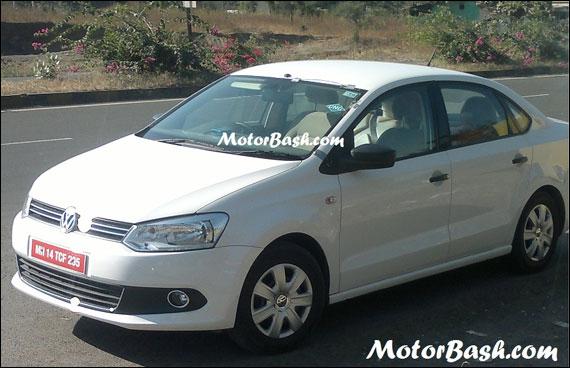 Volkswagen is possibly planning an entry level Vento CNG for the metros.
'Present crisis is comparable to Lehman shock of 2008'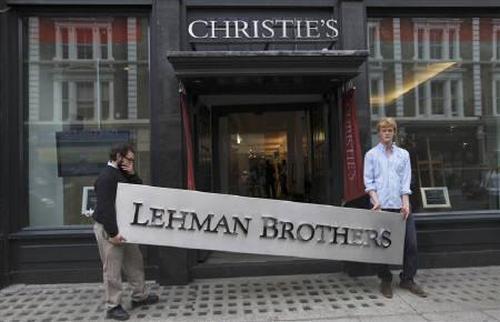 The present financial crisis in Europe and other countries is affecting Asian economies not just through trade or slower Asian exports, but through financial channels and can be compared to the Lehman shock of 2008.
The secret behind Gujarat's agriculture MIRACLE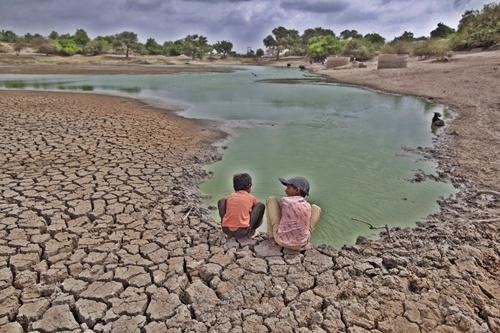 Perhaps, the most credible of Modi's accomplishments, for the agriculture sector, has been the radical improvement in the power infrastructure in the state.
Kingfisher DENIES report of stake sale to Etihad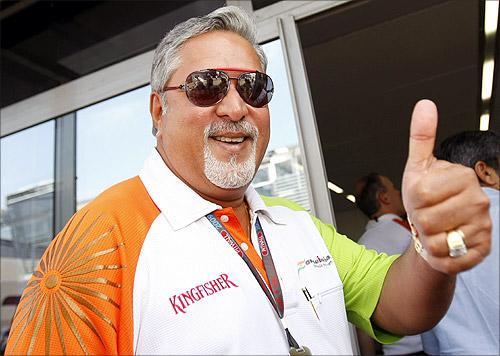 Kingfisher is in discussion with various investors, including Etihad, for equity investments in the company, but matters are merely at negotiation stages, it said in a statement to the stock exchange.
IMAGES: 30 best countries in the world to be born in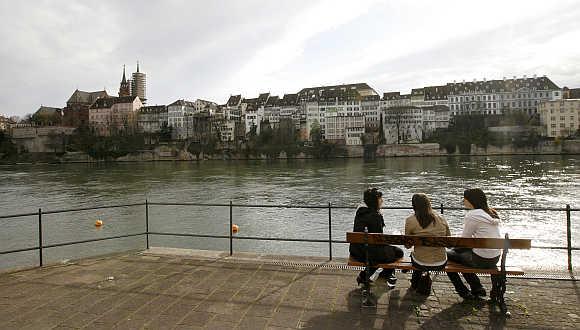 Let's take a look at 30 best countries to be born in.
SPECIAL:Is India heading for another economic crisis?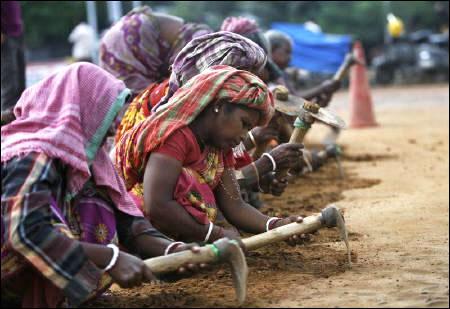 The government thinks that it can buy peace with its own people, not by providing an environment for growth, but by bribing them into silence, writes M R Venkatesh.
Why cash transfer of subsidies is NOT helping the poor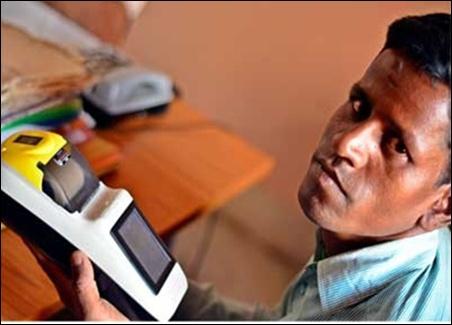 As the government gets ready to roll out its ambitious cash transfer of subsidies scheme on January 1, <I>, Santosh Tiwari</I> & <I>Indulekha Aravind</I> get on the ground to investigate how the experiments are working out.
Disputed property title could block your ownership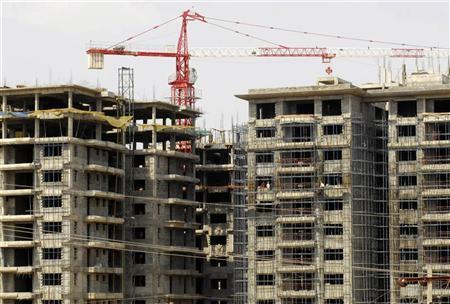 A thorough background check will ensure hassle-free title for an immovable property. Ensure that all the parties are involved in the process of sale.
IMAGES: 10 hottest destinations for beer business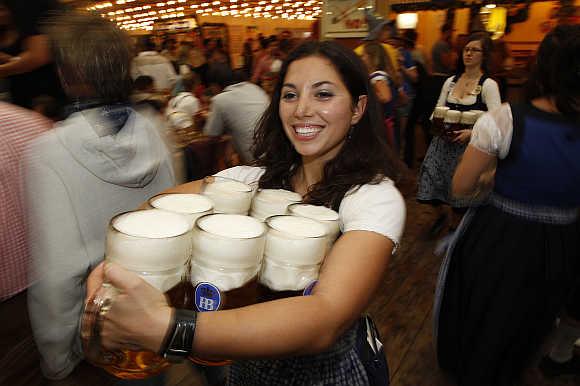 Here we look at 10 destinations that are simply great for beer companies.
Meet Chidambaram's BUDGET dream team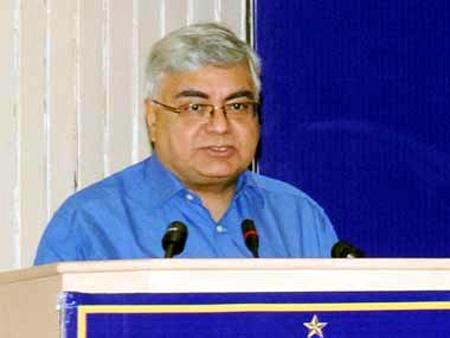 Tough balancing act in the offing in the last budget of UPA-II.
Why Ratan Tata loves to HATE media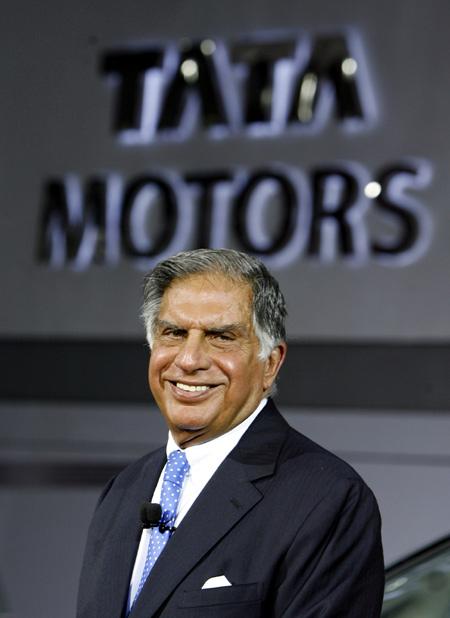 The Tata Group chairman may have gone overboard in his criticism of a profession called journalism.
US sees India as RISING economic powerhouse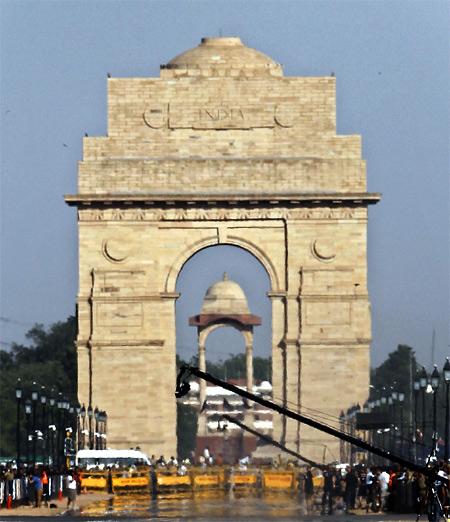 The US intelligence has predicted that in 2030, India could be the rising economic powerhouse of the world as China is seen today and that it will continue to consolidate its power advantage over Pakistan.
December 10, 2012
Builders can't end deals if their demands aren't met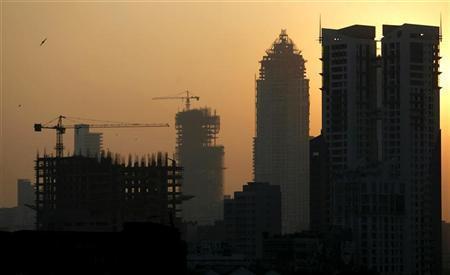 Apartment buyers are often put in a tight spot by developers who demand more money after initial payments.
Volvo sees rising competition in luxury bus segment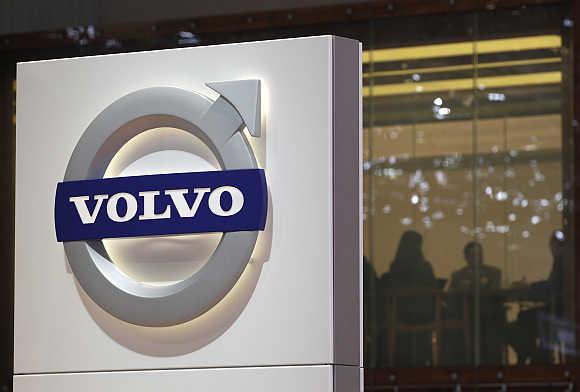 Swedish brand has a 74 per cent share in the luxury bus segment, but competition is picking up speed.
In election time, oil and gas return to haunt Modi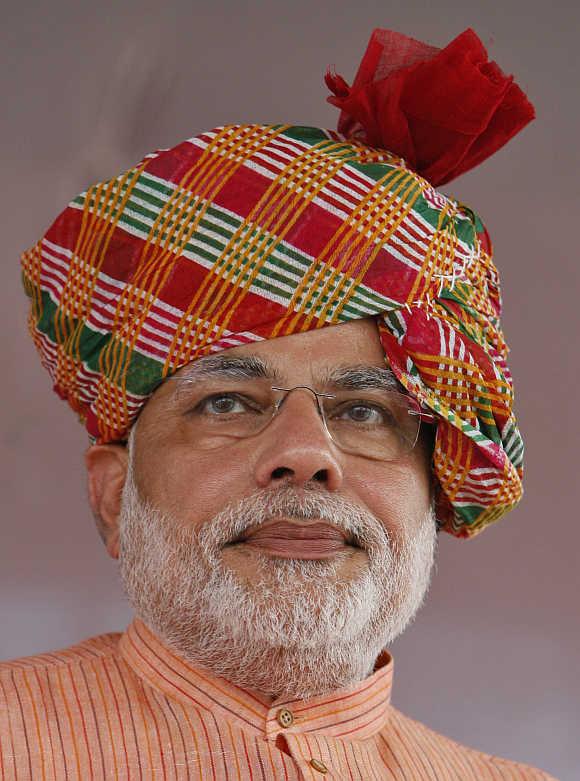 Though Gujarat State Petroleum Corporation officials term it a case of mismanagement, the 'dubious' deal has raised many questions.
Can Narendra Modi take CREDIT for Gujarat's growth?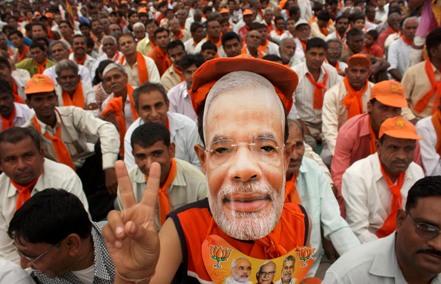 Through a series of ground reports from Gujarat, with expert opinions and data analyses, Business Standard tries to unfurl the secret of the state's growth across sectors.
Your money, their business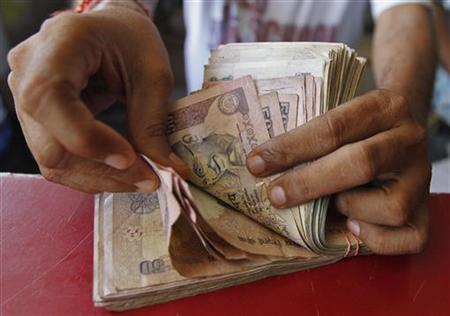 Family offices provide investment advice, plan succession and even help buy airplanes.
GMR ouster big blow to India's reputation in S Asia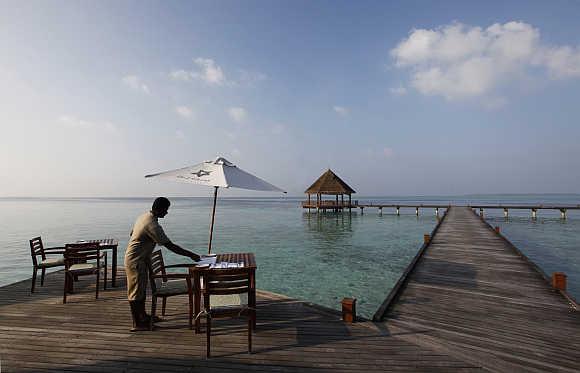 The realist school of thought currently employed by Delhi, that friendships don't matter as long as national interest is taken care of, is all very well to pursue, except in this case Nasheed exemplified both friendship and national interest. After its errors of judgement on the Maldives, India's next opportunity will come only when elections are held.
Dream house? Check the prices in the metros!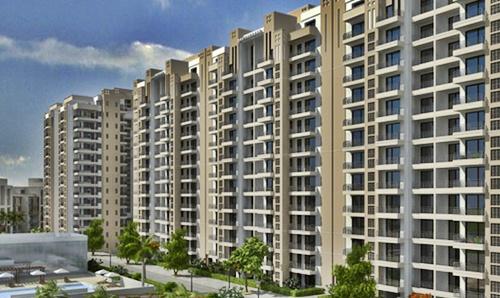 Business Standard brings to you a snapshot of average current rates and unit sizes in localities that offer property in the price range of Rs 2 crore (Rs 20 million) to Rs 4 crore (Rs 40 million).
Doha: if not now, when?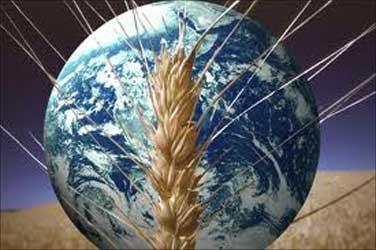 At the Doha climate change conference, the world agreed to strengthen the framework for future action.
Domestic car sales down 8%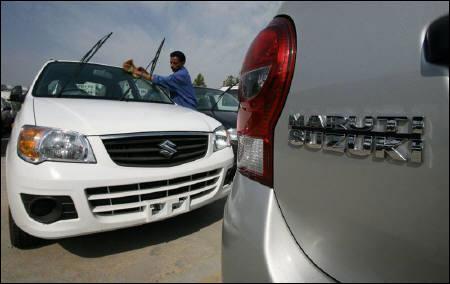 According to the data released by the Society of Indian Automobile Manufacturers on Monday, motorcycle sales last month went up marginally to 8,67,518 units from 8,67,088 units in November, 2011.
E-gold, gold plans or ETFs: What's best?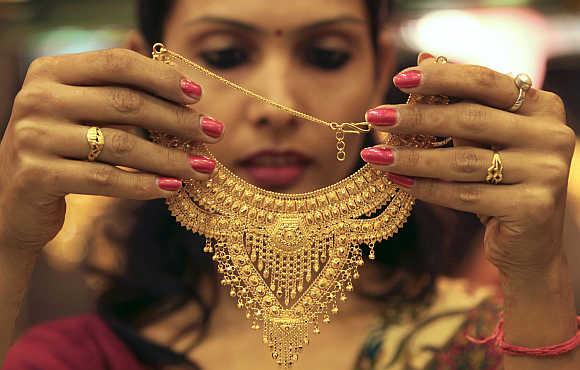 While e-gold is cheaper than gold plan, it's not tax-friendly like gold ETFs.
COLUMN: Keeping an eye on China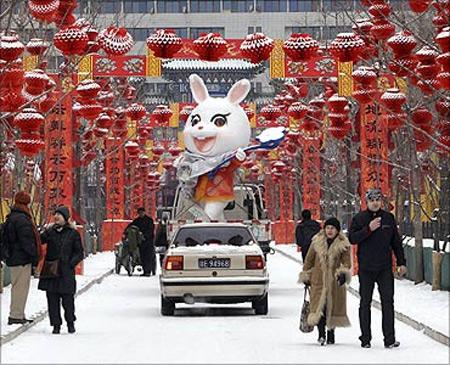 Don't ignore the Asian giant's economic problems and political tension.
India is suffering from inertial inflation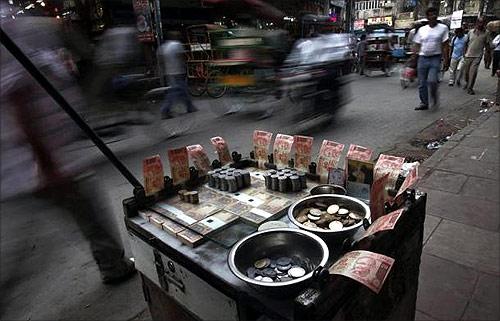 High support prices, wage inceases and RBI's assumption of an 'acceptable' rate of inflation are responsible for the continuous price rise.
IMAGES: 10 most expensive gadgets in the world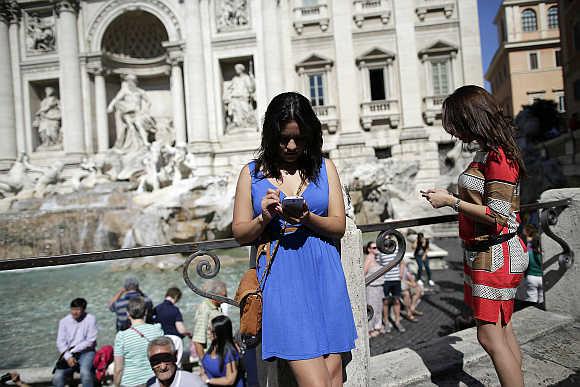 Here we take a look at 10 insanely expensive gadgets in the world.
Images: World's 30 BEST cities to live in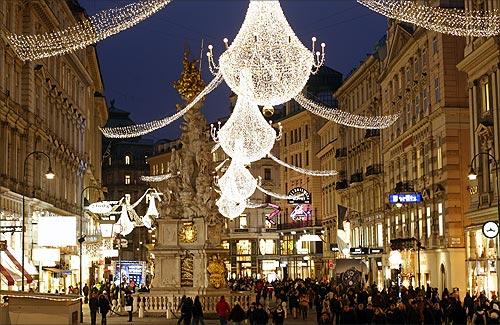 European cities continue to dominate the list of world best cities to live in according to the Mercer 2012 Quality of Living Survey.
15 AMAZING FACTS about the rise of Starbucks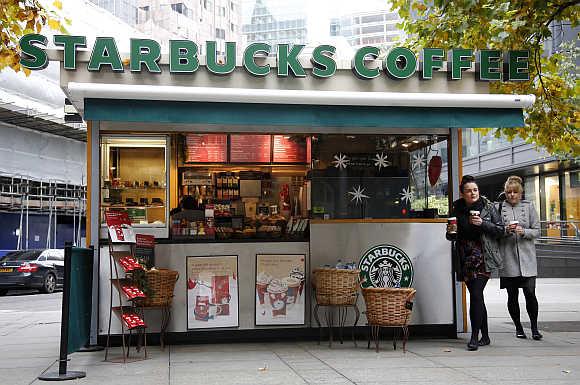 Here are 15 amazing facts about one of the fastest-growing companies in the world.
Candid chat with Bajaj junior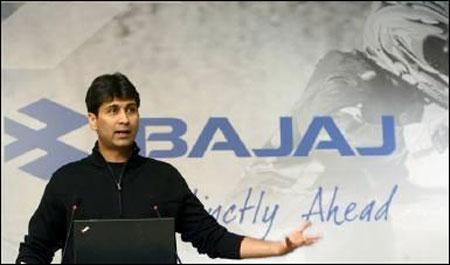 Rajiv Bajaj talks about his de-risking strategy, as well as his company's much-speculated relationship with Renault-Nissan
DTH companies queue up to raise funds for expansion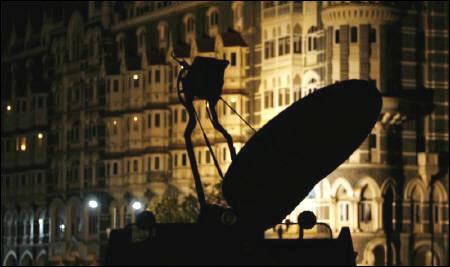 The DTH industry had been growing at an explosive rate, with 100 per cent increase in customer base and a steady income from customers.
Stocks of MNCs with high promoter stake lose steam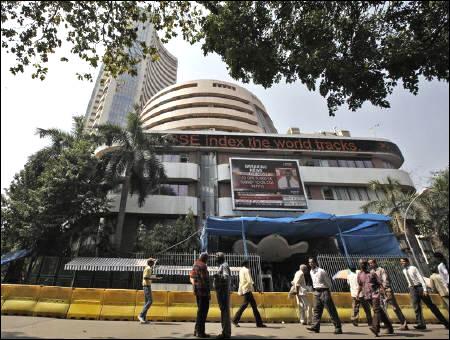 Have underperformed the market in the rally that started in November.
Walmart 's LOBBYING bill hits Rs 125 cr on India entry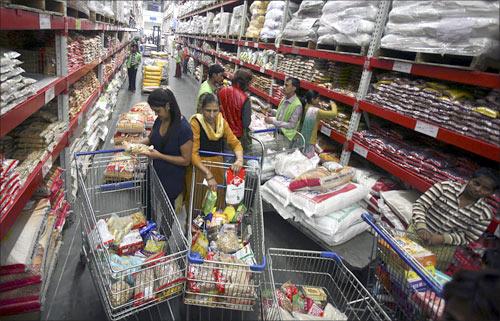 Global retail giant Walmart - waiting for years to open its supermarkets in India -- has been lobbying with the US lawmakers since 2008 to facilitate its entry into the highly lucrative Indian market.
India hurt by scams, retrospective taxation acts: Tata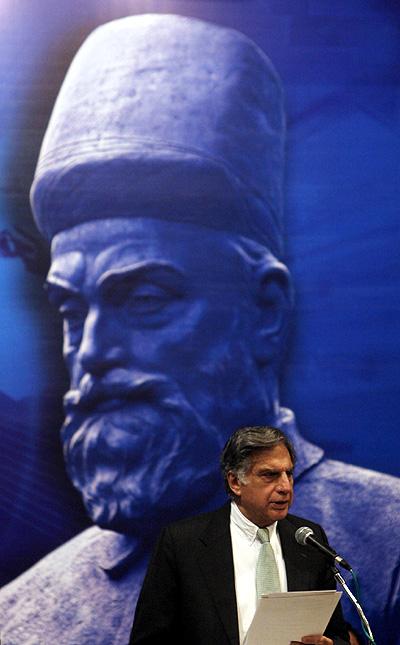 The outgoing Chairman of the Tata group Ratan Tata is "rattled" by India's current image emerging from scams and retrospective taxation, and wants the government to give an "irreversible commitment" that law of the land has sanctity.
10 global companies CUT 1 lakh jobs in 2012; HP tops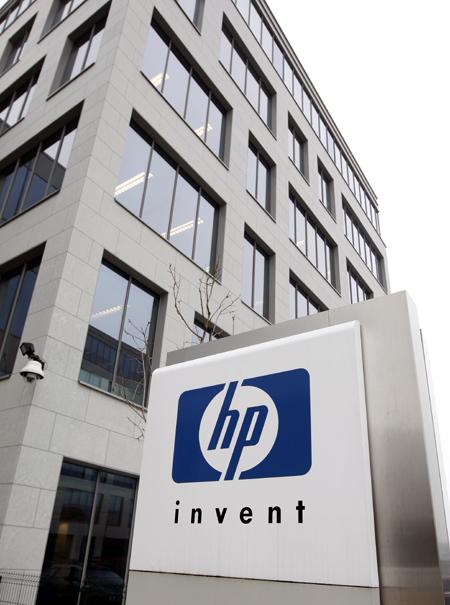 With an aim to save costs in troubled economic times, just 10 companies together have announced nearly one lakh job cuts worldwide since start of 2012 and they include giants like HP, Google and Citigroup.
December 09, 2012
Tatas won't get into airline business: Ratan Tata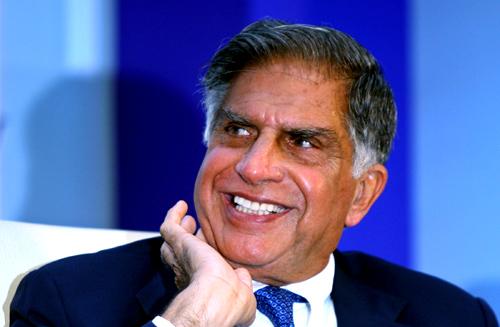 Once pioneers in civil aviation, the Tata group is unlikely to get into the sector because of "destructive competition", its outgoing Chairman Ratan Tata said.
Reliance halts US lobbying for 4th straight quarter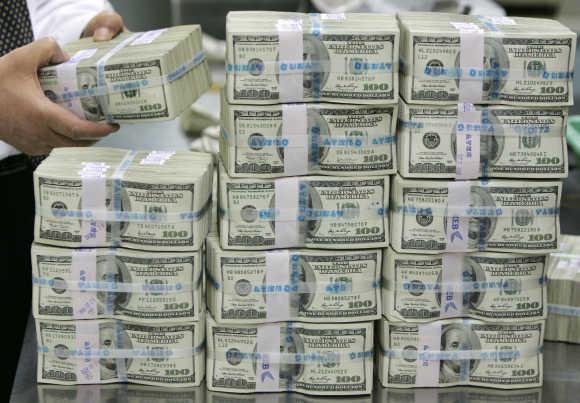 Leading corporate house Reliance Industries has kept its lobbying activities among US lawmakers on hold for the fourth quarter in a row, after having paid nearly $2 million to its lobbyist in Washington in past few years.
FDI in telecom sector plunges to $43 mn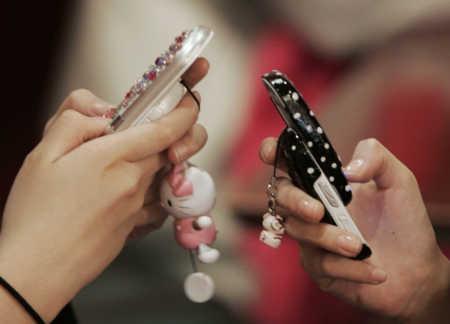 Foreign Direct Investment (FDI) as a source of funding has shrunk to a trickle for the once lucrative telecom sector with foreign investment inflows plunging to $43 million in the April-September period of the current fiscal.
FIIs pump $21 bn in Indian stocks in 2012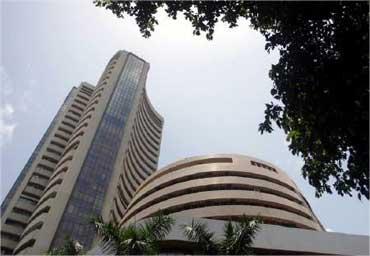 Overseas investors have made net investments of $1.2 billion in the Indian equity market during the first week of the month, taking the total for 2012 so far to a whopping $21 billion.
RIL opposes uniform marketing margin for natural gas
Reliance Industries has opposed a move to make marketing margin charged by it and other sellers of domestically produced natural gas uniform, while giving gasimporters a free hand, saying that it would be a gross discrimination.
Airport: Maldives terms takeover a victory, GMR silent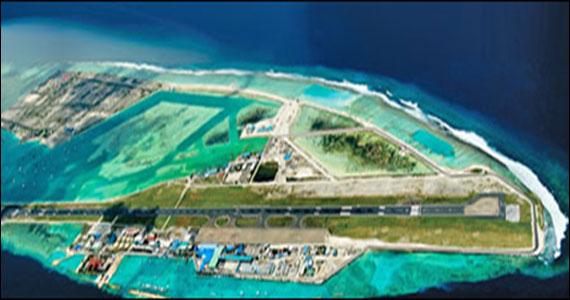 Indian firm skips midnight ceremony Maldives terms takeover a victory for its people.
Kolkata concern for GSM operators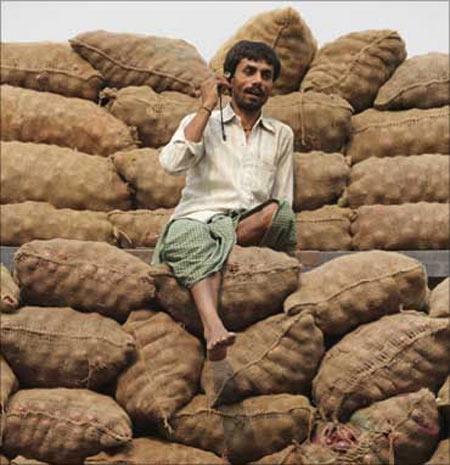 Kolkata has emerged as one of the key concerns for the telecom companies providing GSM services.
Indian oil companies are hungry for deals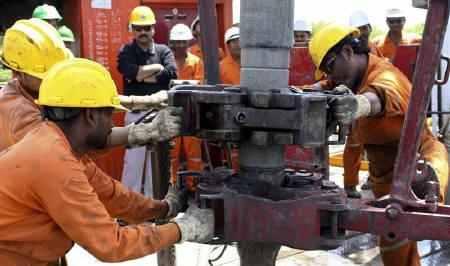 Faced with soaring demand, stagnant output at home and a need to diversify from Iranian crude imports lost to Western sanctions, Indian oil companies are hungry for deals like Oil and Natural Gas Corporation's ( ONGC's) Kashagan buy that promise supplies sooner rather than later.
HDFC Bank upbeat on loan growth in FY14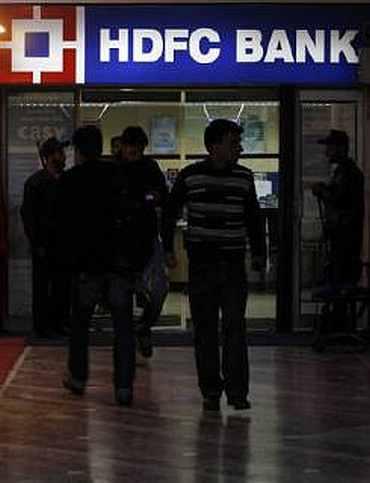 The credit growth is expected to be better in the next financial year on the back of higher gross domestic product (GDP) growth, according to HDFC Bank Ltd, the country's second largest private lender.
December 08, 2012
MACL back at helm at Maldives airport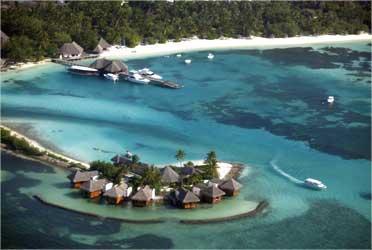 Two years after it handed over the Male International Airport's operations to Indian infrastructure major GMR, the Maldives' state-run MACL was back at the helm on Saturday.
Airport Metro Express likely to run again next year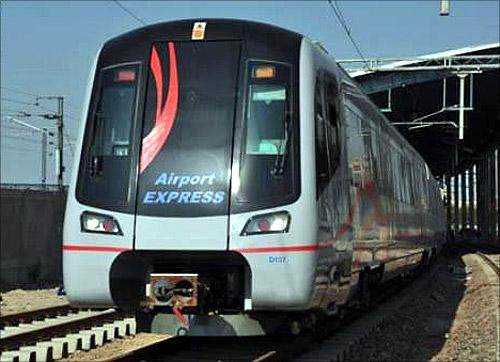 Unwilling to wait till Delhi Metro's Phase-III is completed, the Centre wants construction work on "some sections" of the Phase-IV project to start immediately once the detailed project report is completed.
Tata Motors offers discounts of up to Rs 1.5 lakh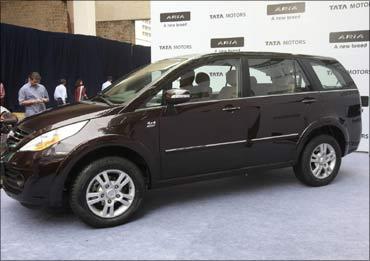 At a time when others car makers are planning price hikes, Tata Motors on Saturday announced discounts and freebies worth up to Rs 1.5 lakh on purchase ofdifferent models which are valid till the end of this month.
Inflation remains primary concern for RBI: Gokarn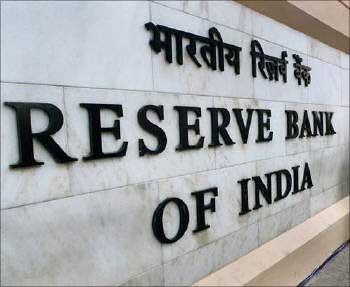 Ahead of the mid-quarter review of the monetary policy on December 18, RBI Deputy Governor Subir Gokarn on Saturday said inflation continues to be the primary concern for the central bank.
West Bengal campus: Infosys to wait
Software major Infosys would wait for some more time before taking a decision on the future of its first development facility at Rajarhat near themetropolis.
Ratan Tata denies using strong words against govt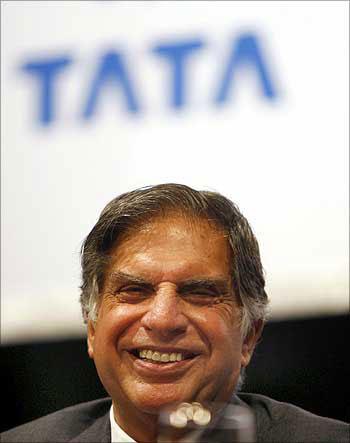 Tata Sons on Saturday denied that group Chairman Ratan Tata has used words such as "venal" business environment or accused the government of"inaction" in media interviews.
Wipro to acquire Singapore's LD Waxsons Group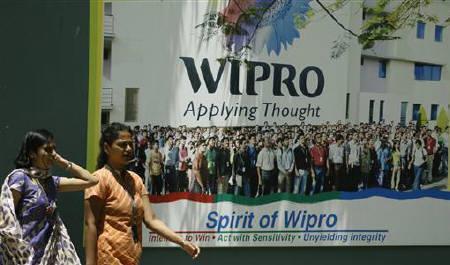 Wipro Ltd on Saturday said it will fully acquire LD Waxsons Group, a Singapore-based fast moving consumer goods (FMCG) company for an all cash consideration of about $144 million (nearly Rs 790 crore).
FDI in retail will BENEFIT consumers, farmers: PM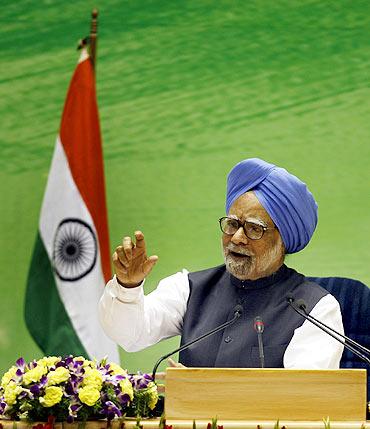 A day after winning Parliament's approval to the decision of allowing FDI in retail, Prime Minister Manmohan Singh on Saturday said the move will benefitfarmers and consumers and help introduce new technologies in agri marketing.
Obama urges Congress to extend middle class tax cuts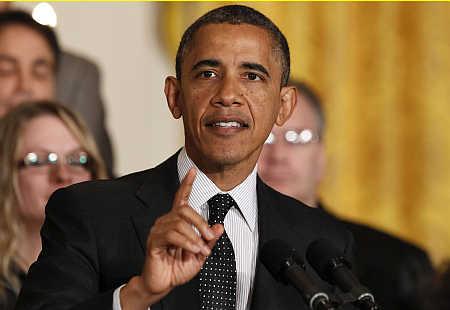 US President Barack Obama urged the Congress to extend the middle class tax cut that is set to end this month.
Iran oil sanctions: US extends waiver for India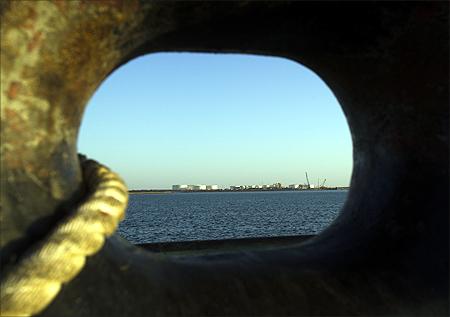 The US has extended waivers that exempt nine countries, including India and China, from fully complying with American sanctions targeting Iran's oil exports, citing their significant reduction in oil import from Tehran.
Retail FDI victory fuels govt's reforms push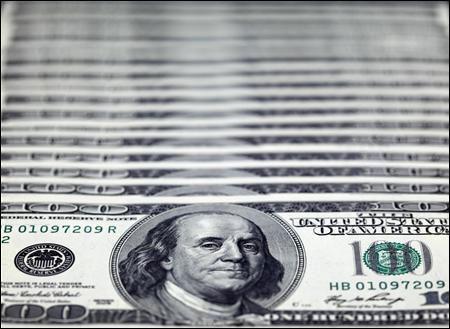 The government wants to use the FDI victory impetus to clear the Companies Bill and those amending the banking and pension Acts.
GMR begins check-out from Male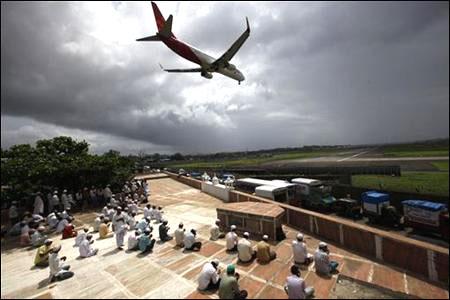 It is business as usual at Ibrahim Nasir airport; Maldives to retain staff hired by GMR.
December 07, 2012
Does McDonald's use Indian potatoes?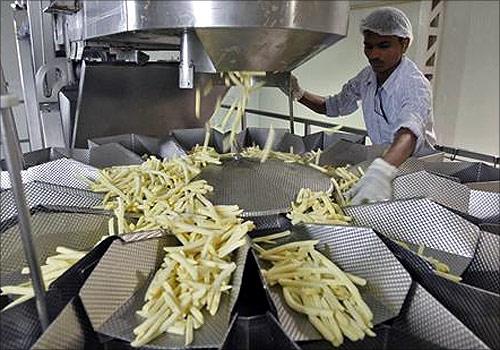 This is the time to analyse the French fries served by McDonald's in India
How to make job exchanges work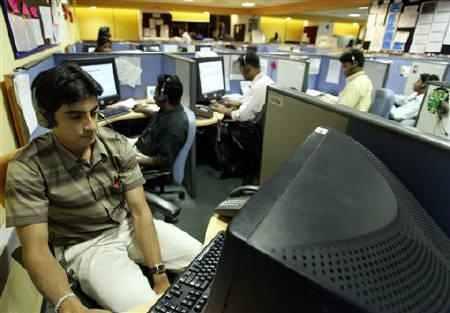 They should be able to provide counselling, training and employment.
Infosys FY 13 revenue outlook under threat: UBS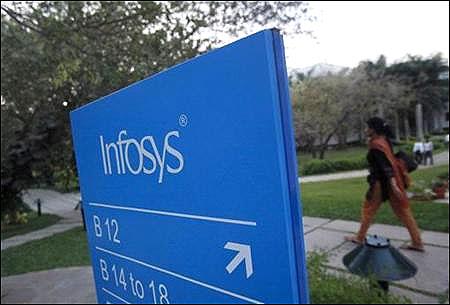 Customer deferrals, ramp-downs in a few large projects, delays in large deal closures due to Hurricane Sandy may cause threat to outlook.
Govt seeks parliamentary approval for more spending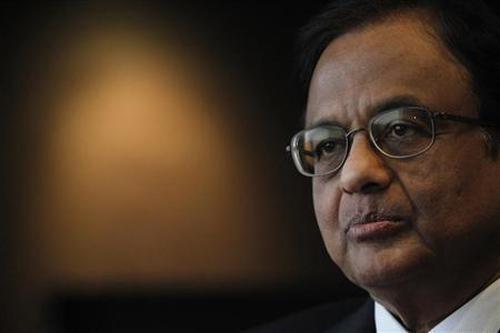 Most economists expect the government to end the fiscal year with a fiscal deficit of 5.6-5.8 per cent which could mean an additional borrowing of 300-500 billion rupees.
New jobs: What Indian employees look for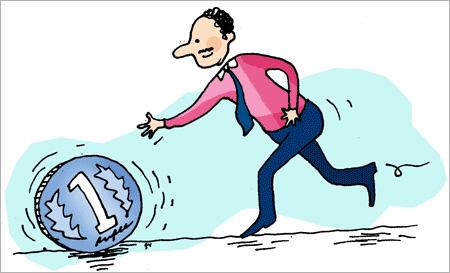 For Indians, job security is more important than other factors such as salary and perks.
Govt to infuse Rs 2,000 crore into Air India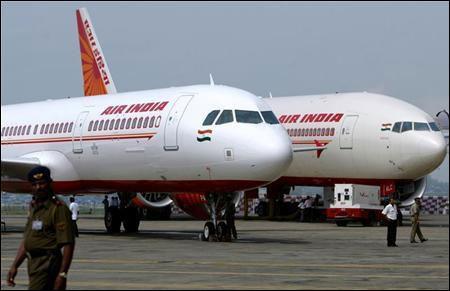 Last year, the government approved a $5.8 billion bailout plan.
Why India's economic growth will pick up in 2013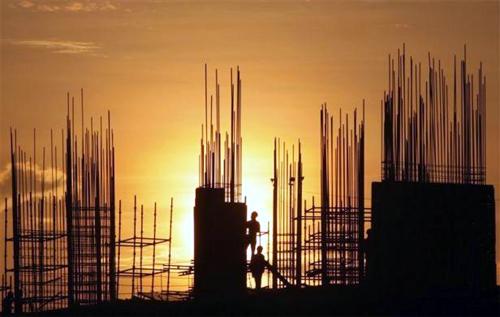 A decline in oil prices, improving demand situation in abroad markets and structural reforms at home will help Indian economy regain its high growth trajectory in the coming years, according to US investment banking giant Goldman Sachs.
IMAGES: 20 slowest-growing cities in the world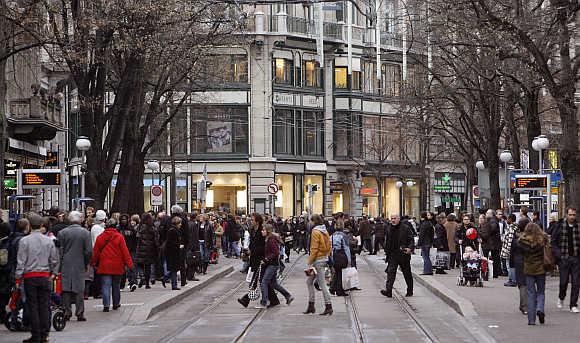 Let's have a look at 20 slowest-growing cities in the world.
Air India threatens to stop operations to NE airports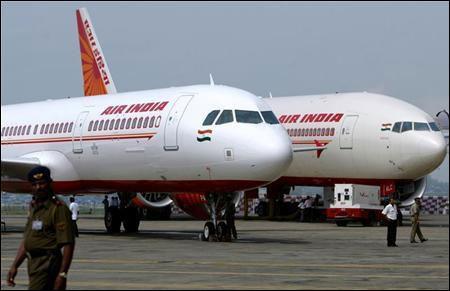 The airline has been operating so far on the assumption that the funds would soon be available.
US seen extending Iran sanction waivers to India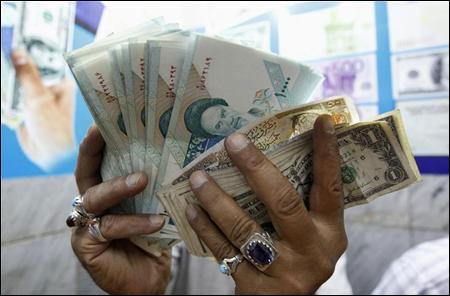 Is likely to give another six-month reprieve from financial sanctions to India, South Korea, Turkey and others.
Murdoch relies on Indian-origin CFO in taxing times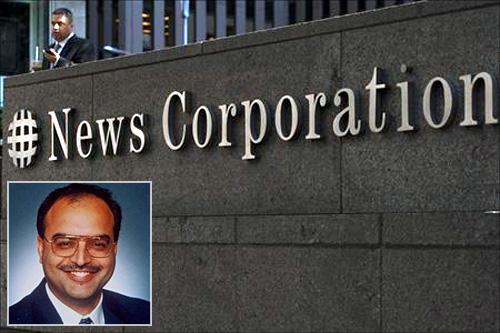 Rupert Murdoch-controlled News Corp rejigged its top brass as it announced plans to split the company into two, one to look after its publishing portfolio and the other, for the media and entertainment unit. Bedi Ajay Singh took over as the chief financial officer of the publishing arm.
IMAGES: 10 cities where everyone has a job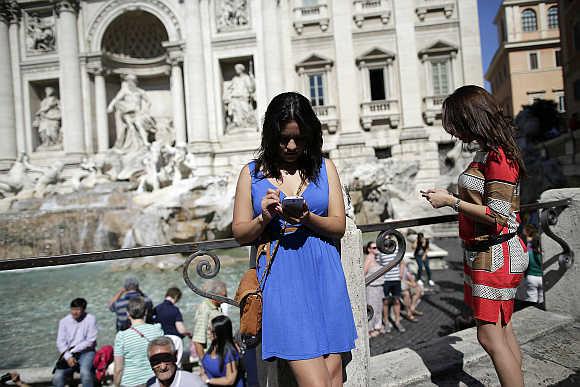 There are some cities where nearly everybody has a job.
Piramal Group's PE to raise $185 mn in new fund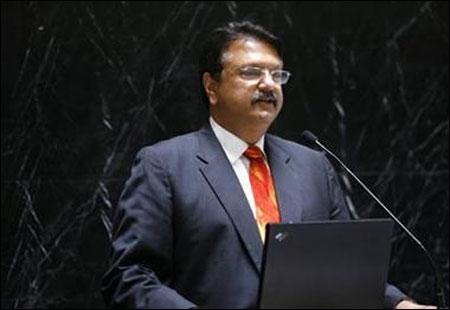 Investors have stepped up ploughing money into the healthcare sector in India.
SPECIAL: Is OVL making the right acquisitions?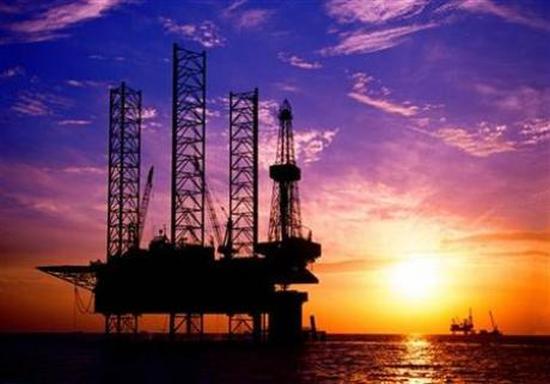 Some analysts have raised doubts on the wisdom of the recent deal. Though the Kashagan field has been under development for 12 years, involving an investment of almost $50 billion, the output isn't great. Even the earlier acquisition of Imperial Energy Corporation has not met the targets.
REVEALED: What the Samsung Galaxy S4 will be like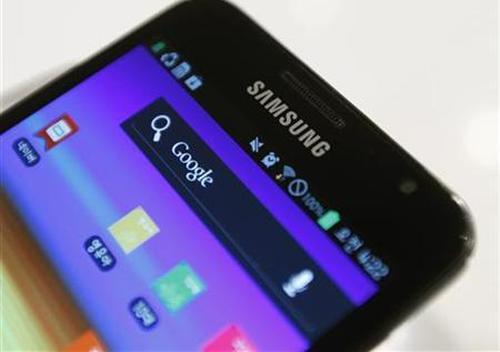 The new Galaxy series phone will have bigger display, better resolution, sharper camera, and faster processor. Analyst believe that the biggest draw would be unbreakable screen.
Apple to return some Mac production to US in 2013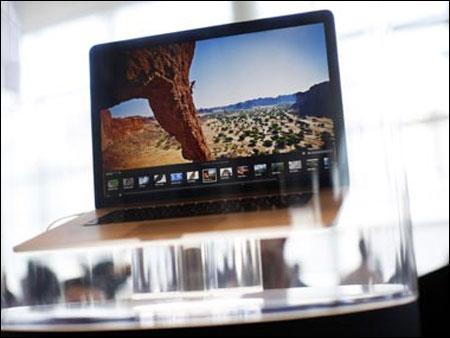 Apple makes the majority of its products, from Macs to the iPhone and iPad, in China, the world's factory floor for electronics.
World's 30 LEAST corrupt nations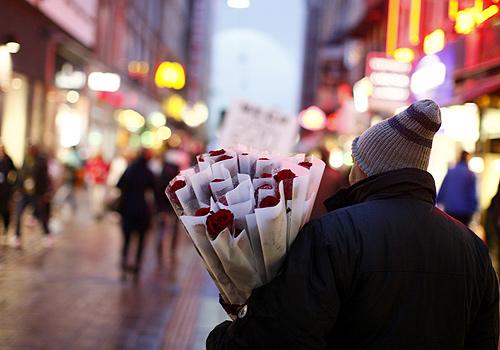 Transparency International's Corruption Perceptions Index measures the perceived levels of public sector corruption in countries across the world.
IMAGES: 10 highest selling cars of November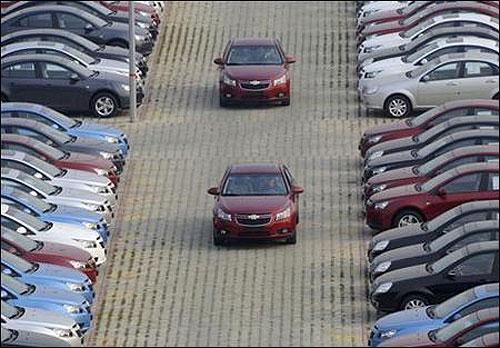 We bring you a list of the top 10 cars that scored the best in the month of November 2012.
Apple, Samsung face off in court again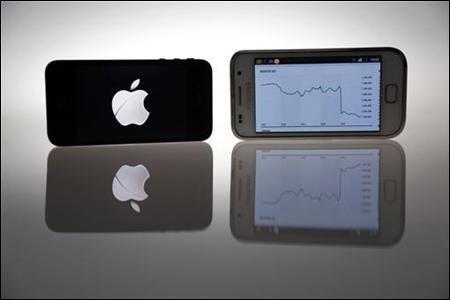 Apple scored a sweeping legal victory in August at the conclusion of its landmark case against its arch-foe.
HSBC might pay $1.8 bn money laundering fine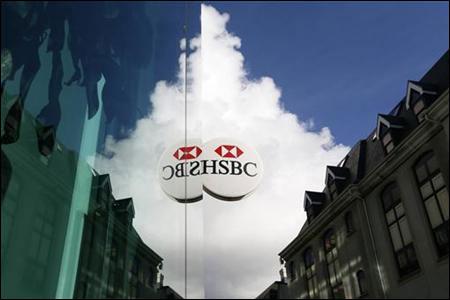 The potential settlement, which has been in the works for months, is emerging as a test case for just how big a signal US prosecutors want to send to try to halt illicit flows of money moving through US banks.
The price India pays for its DELAYED rail projects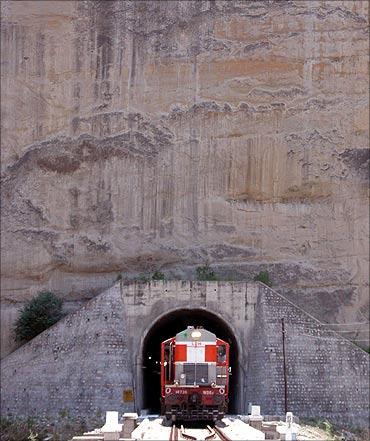 The government on said its ambitious Kashmir rail plan has the largest cost overrun of Rs 5,500 crore among those rail projects which have been delayed by more than a decade.
December 06, 2012
India's air traffic growth to be world's 2nd highest
India's domestic air travel market would be among the top five globally, experiencing the second highest growth rate in domestic passenger traffic after Kazakhstan but before China, IATA said.
Infy plans to roll out Rs 700 cr project for India Post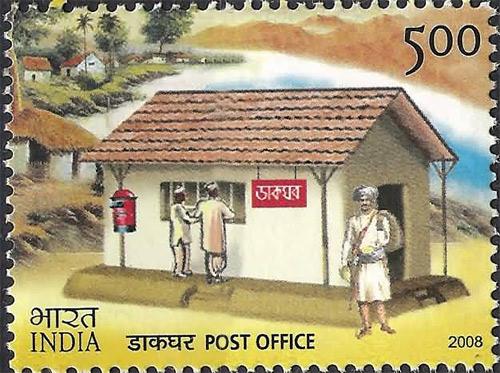 It would help the PSU transform its banking and insurance operations cross 150,000 post offices in the country.
IMAGES: Fiat to launch Jeep in India in 2013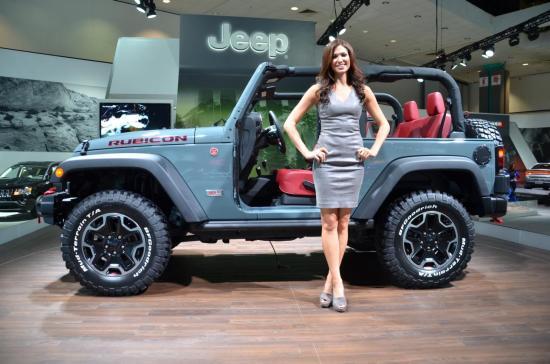 The carmaker wants to enter the fast-growing SUV segment in the country. The off-road pick-ups and luxury SUVs will be the first vehicles from the Chrysler, owned by Fiat, stable to be launched in India.
2 Indian CEOs among world's most powerful people
Forbes magazine recently came up with a list of most powerful people.
Cars to be more expensive as companies plan price hike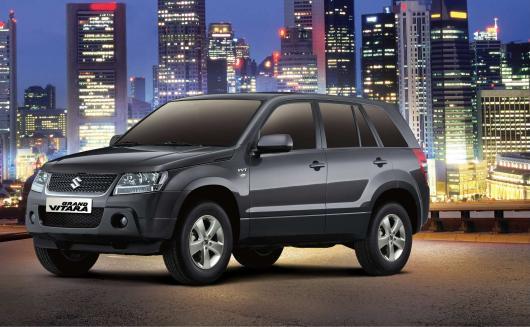 The country's largest carmaker Maruti Suzuki India on Thursday said it will increase the prices of its vehicles across all models by up to Rs 20,000 from January due to increasing pressure on its margins due to currency fluctuation. Honda Cars India and Volkswagen India said they, too, are contemplating the same.
RISE and FALL of a telecom giant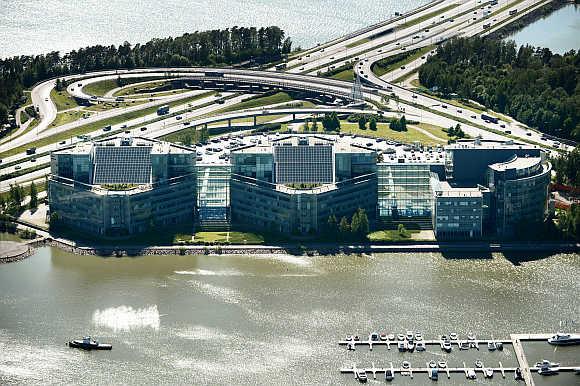 Let's take a look at the rise and fall of the giant.
The men who took on Iron Man and Superman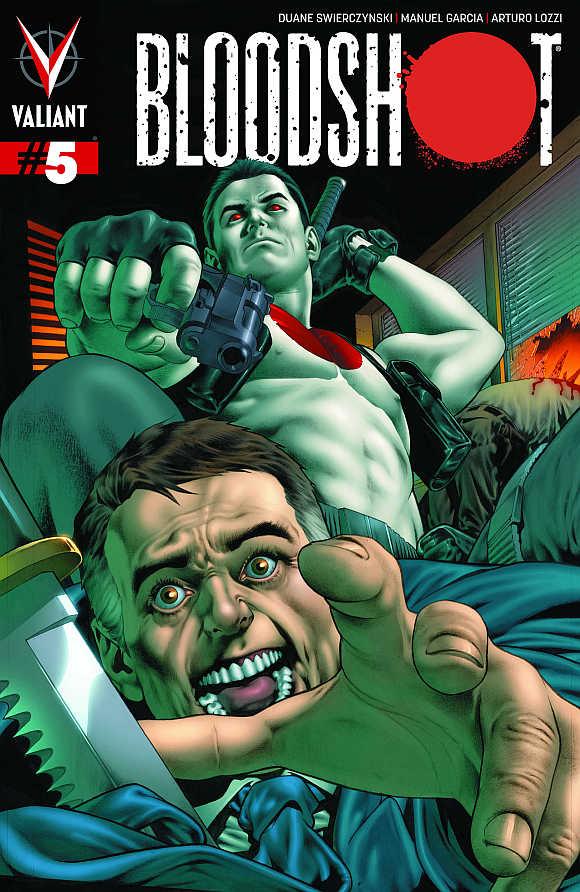 Jason Kothari and Dinesh Shamdasani are making Valiant a name to be reckoned with in the comics industry.
Citigroup CUTTING 11,000 JOBS worldwide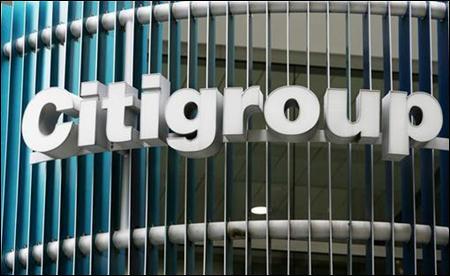 The cuts, which amount to about 4 per cent of the bank's workforce, carry the fingerprints of Citigroup's Chairman Michael O'Neill.
IMAGES: 3 stunning SUVs fight it out on Indian roads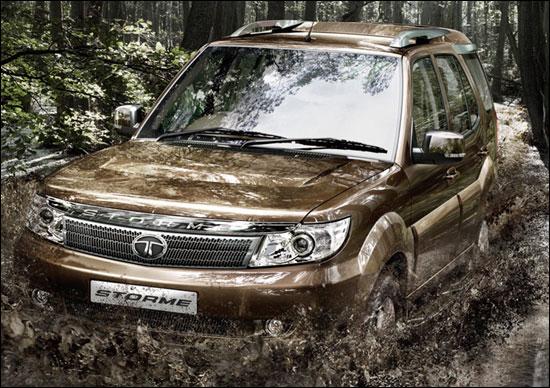 Safari Storme, XUV 500 and Duster are put through the wringer. Which one will emerge unscathed?
World's most CORRUPT nations, India at 94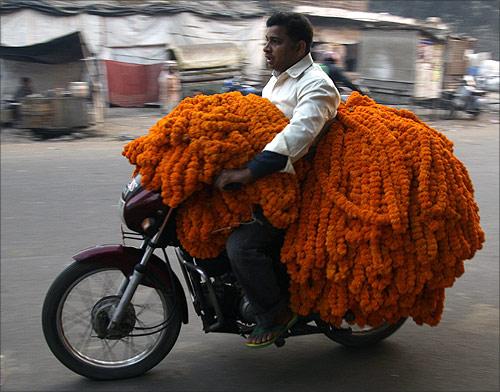 Corruption continues to ravage societies around the world, reveals Transparency International's Corruption Perceptions Index 2012.
StanChart to pay $330 mn fine for Iran deals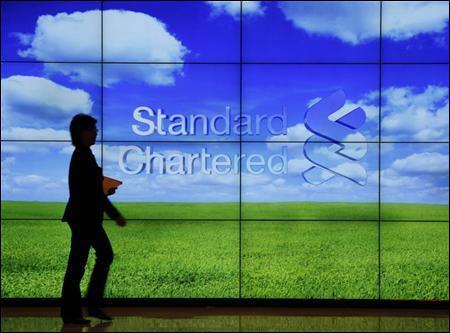 The payment is on top of the $340 million it has already paid to the New York State Department of Financial Services.
Why owning the world makes no sense for Ranbaxy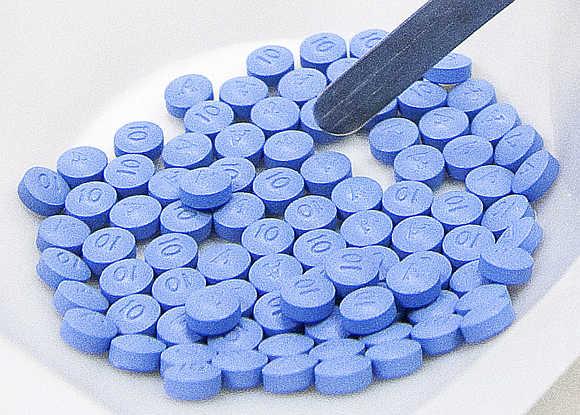 It has exited most non-profitable geographies and is no longer chasing acquisitions. Will the new strategy pay off?
Not many takers for office space in Mumbai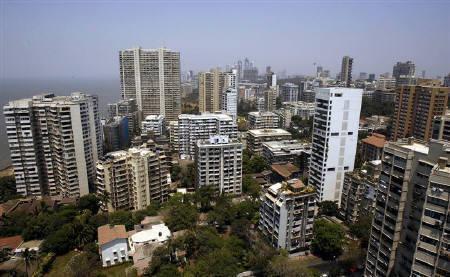 As global and domestic economies continue to flounder, vacancies at many existing and new commercial properties across India's commercial capital have risen to 30-50 per cent levels from 14-15 per cent in 2009.
S Viswanathan: SBI's own 'Kingfisher man'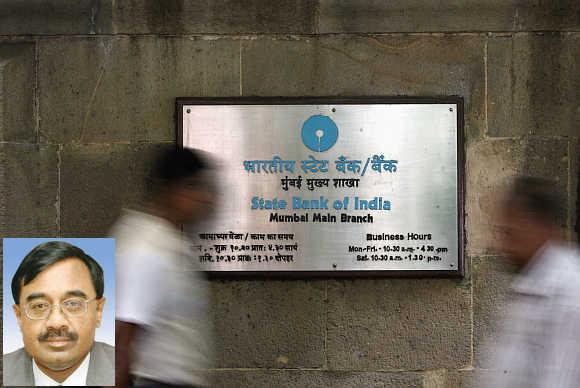 S Viswanathan is the new managing director of State Bank of India's associates and subsidiaries.
Apple's shares swallow BIGGEST LOSS in 4 years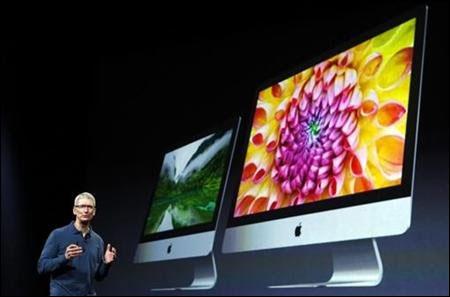 Possible higher dividend, capital gains taxes weigh.
Complan, Saffola, Kellogg's under lens for false claims
Complan and Horlicks, which claim to make kids taller in India, do not make any such claims in the UK
Villages without post offices: Uttar Pradesh is No.1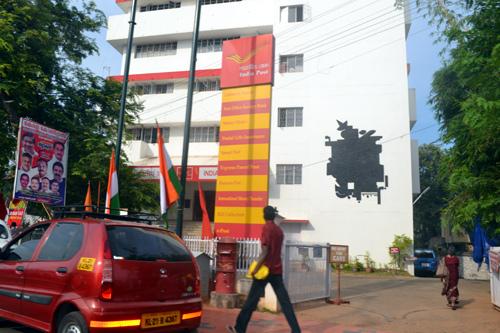 There are over five lakh villages in the country which do not have post offices, the government said.
December 05, 2012
Jay Lee: Samsung's unassuming heir apparent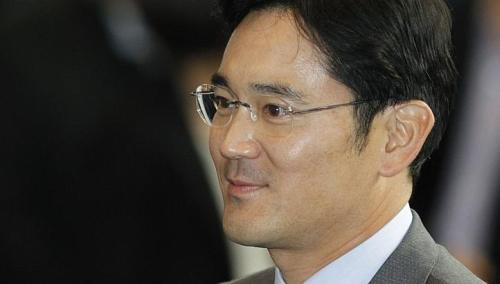 On Wednesday, Lee junior, 44, was promoted to vice chairman, moving him a step closer to eventually taking over from his 70-year-old father in what looks to be a well choreographed long-term succession plan. And investors seem to like the idea.
Audi Nov sales zoom 89%; revises 2012 target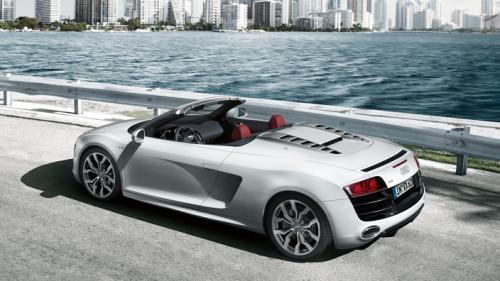 The company's primary growth driver this year has been the A range of sedans, led by the A4 and A6, followed by the SUVs, Q5, Q7 and Q3.
SPECIAL: How futures trading affects farmers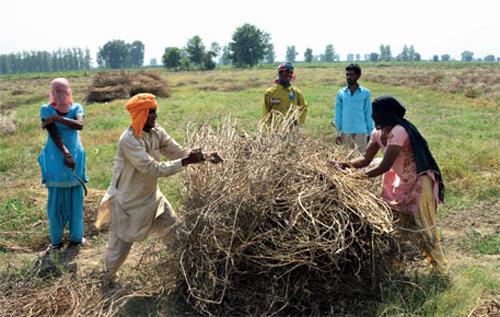 Futures trading involves speculation of prices of a commodity, depending on its demand-supply prospects in the future. In this type of trading, buyers and sellers do not actually possess the commodity and the deals are done on paper (see box 'Understanding futures trading').
Images: A FLYING tricycle to avoid rush-hour traffic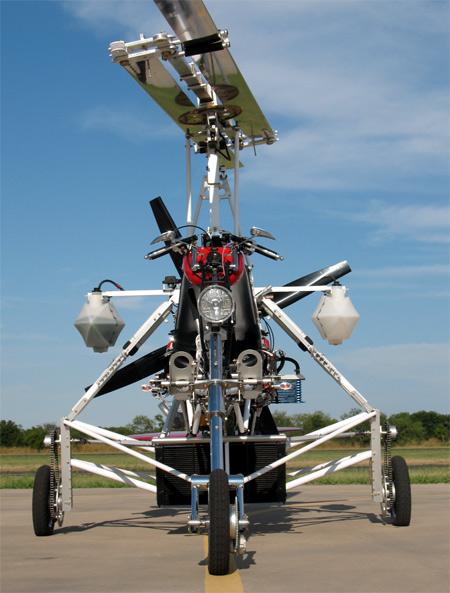 A man in the US has built a tricycle that will let you soar into the sky and cruise over rush-hour traffic jams.
Why Wipro's demerger is GOOD for investors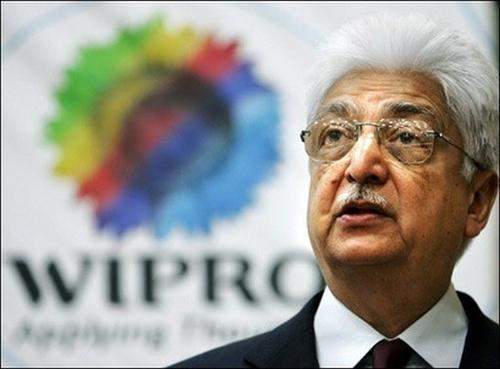 An ostensible reason for the demerger was the low profitability of the non-IT business, which was a drag on Wipro's bottom line. It accounts for 14 per cent of the company's turnover but only 6 per cent of its operating profit.
1 mn: That's the no. of EMPLOYEES govt banks need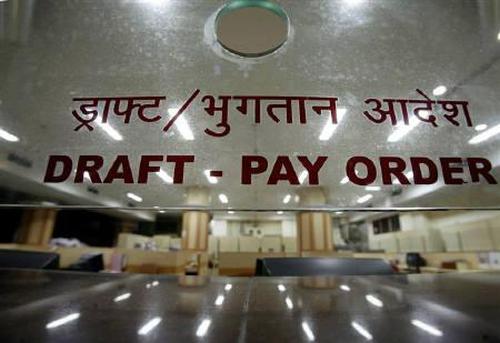 In the next five years, 80 per cent of general managers, 65 per cent of deputy general managers, 58 per cent of assistant general managers and 44 per cent of chief managers would be retiring.
COLUMN: Little has changed in urban India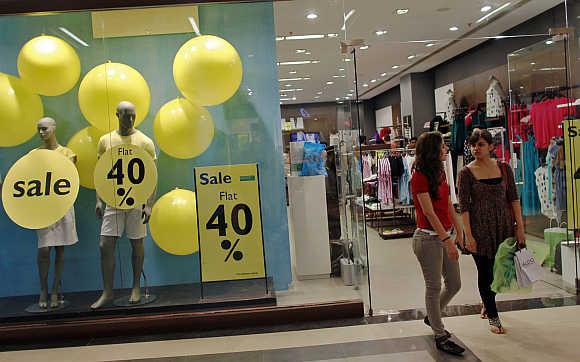 There are some flyovers, JNNURM logo-bearing buses and terribly designed housing for the poor. That's it.
India's 5 BEST cities to live in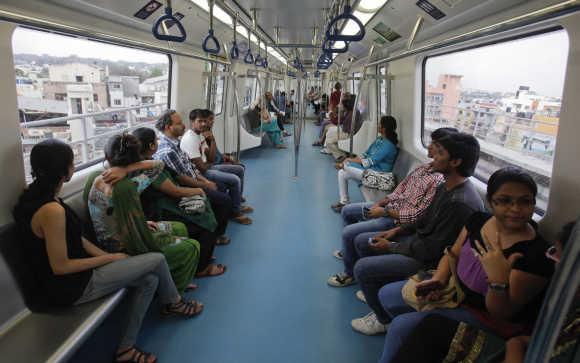 Indian cities do not fare well compared to their global peers in the list of best cities.
How Wal-Mart got a foot in the door of India retail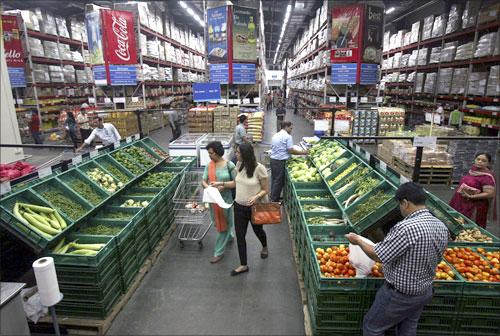 Wal-Mart and other retailers lobbied for years to gain access to India's market, lured by the promise of a middle class that will one day rival China's.
IMAGES: Six Indian cities among major growth centres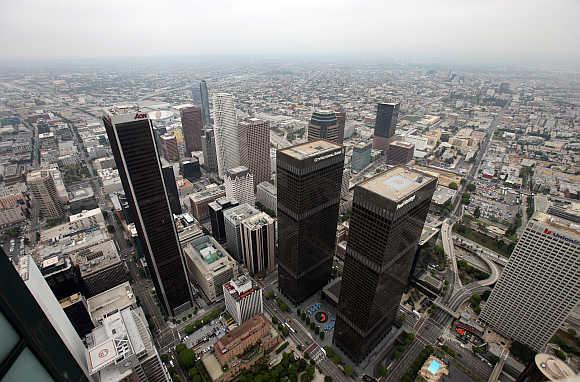 Let's take a look at economic growth in 25 major cities of the world.
How realtors have profited from rising India, China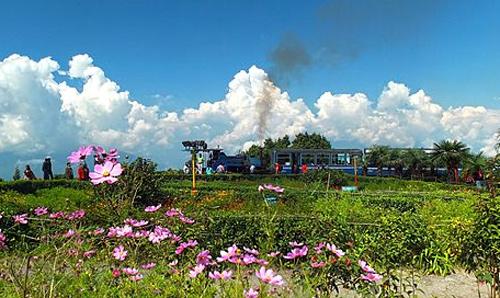 This extract from The $10 Trillion Prize demonstrates how property developers have profited from the rising affluence in India and China.
Pratip Chaudhuri: SBI's CONSCIENCE keeper?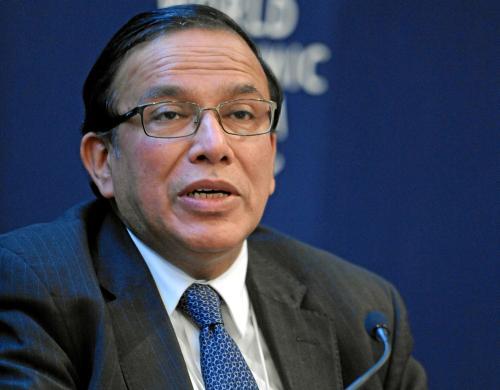 The chairman of India's largest bank on why he would like to forget the first six months of his stint and the steps he has taken to revitalise the institution.
Aadhaar can help PLUG leakages in govt programmes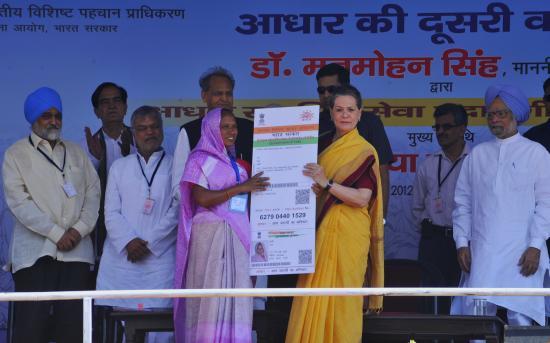 Here is how UID can help to cut down bureaucracy by automating major parts of government subsidy programmes. In addition, it will help government save on cost and give intended beneficiaries better access to the programmes.
Current stock market rally to SUSTAIN until early '13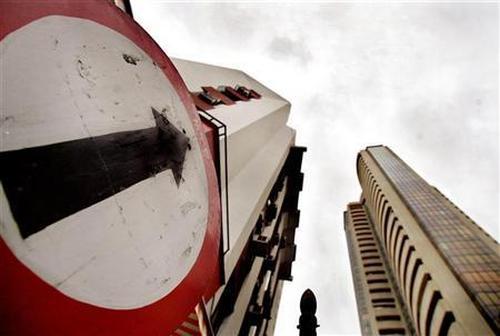 The writer believes that the current stock market rally will continue until early 2013. He predicts this based on partial success of current Parliament session, resolution of US' fiscal cliff, and government disinvestment.
December 04, 2012
US SEC charges China affiliates of top accounting firms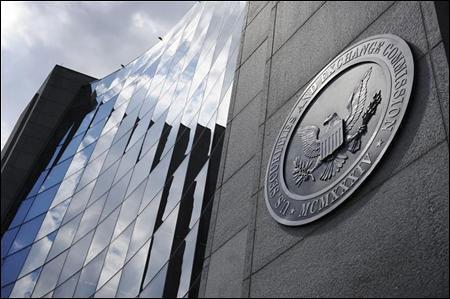 Monday's move indicated China was refusing to yield in talks with the United States over access to Chinese audit papers, trying to keep foreign regulators off what it sees as its turf.
IMAGES: 6 most fuel efficient hatchbacks in India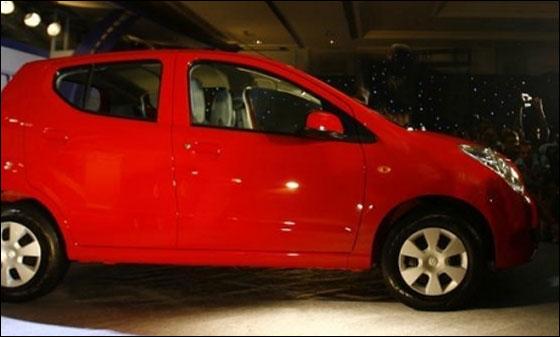 Fuel-efficient hatchbacks are the favourite of Indian car owners.
Are you game for these SMALLER sedans?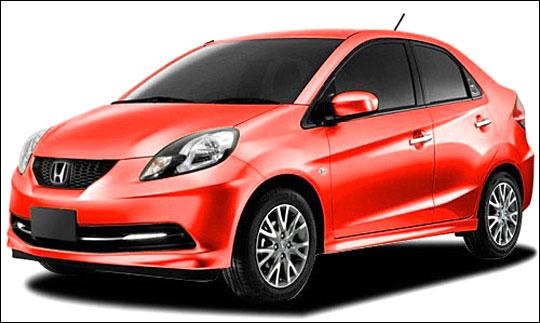 The different tax structures for smaller and larger vehicles in the Indian market have resulted in the emergence of a unique category of compact sub-four-metre sedans and utility vehicles that are gaining favour among consumers. Come mid-2013, half-a-dozen sub-four-metre vehicles will be on road.
Apple iTunes debuts in India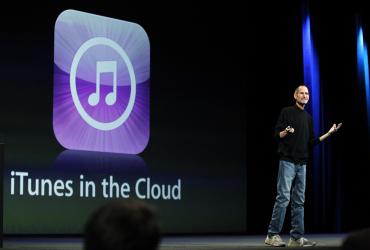 Apple has priced songs at about Rs 12 with latest Bollywood albums, like Dabangg 2, being offered at Rs 96.
'Walmart and Bharti have hoodwinked the government'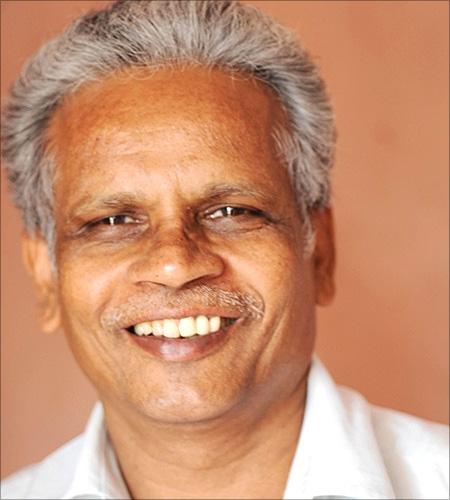 M P Achuthan, Rajya Sabha member from Kerala, who blew the whistle on the company flouting FDI norms in India, has submitted a petition to the Prime Minister's Office, revealing details of how Walmart violated norms while investing $100 million in Cedar Support Services, a company that was earlier known as Bharti Retail Holdings. He speaks to Manu A B about the MNC
How fraud has grown in India over the years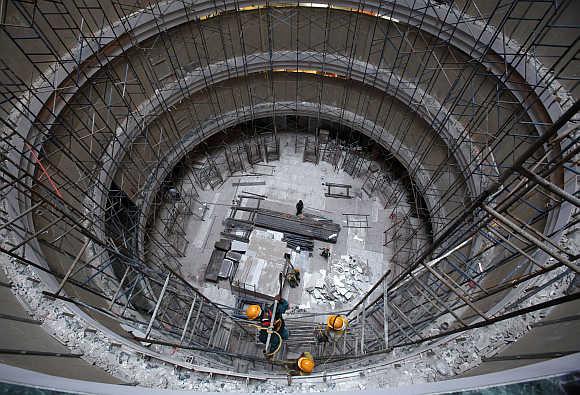 Let's take a look at how fraud has grown in the country.
Sahara refund case: Hearing deferred till tomorrow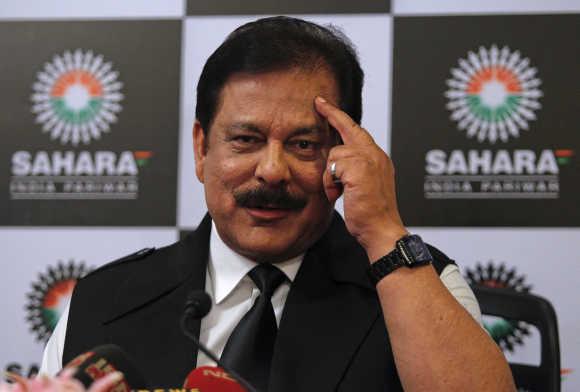 Supreme Court defers till Wednesday hearing on Sahara Group's plea.
Even without US 'cliff,' world economy teeters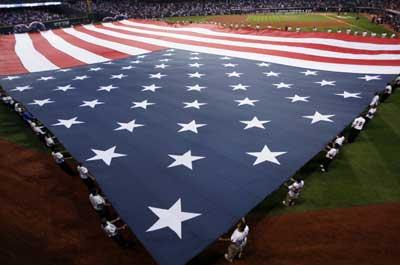 The global economy is on edge - and that's without the U.S. "fiscal cliff."
India sets up seaside 'village' to nurture IT start-ups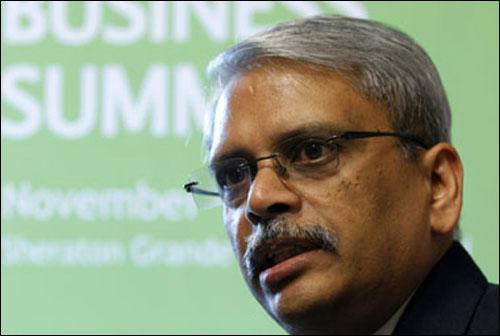 Even three decades after Infosys, India's second-largest software service provider, was founded by middle-class engineers, the country has failed to create an enabling environment for first-generation entrepreneurs.
End of the era of mega profits for Jindal Power?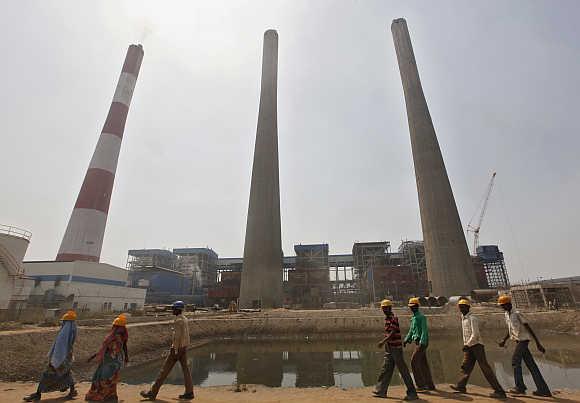 When the initial public offer of Jindal Power was announced in 2009, it was seen by investors as a golden opportunity to own a quality stock.
Taking entrepreneurship to the heartland's young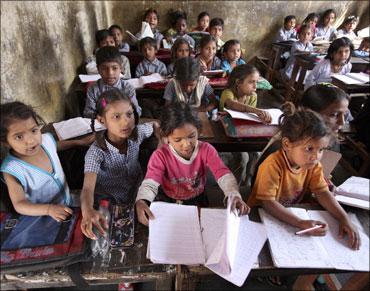 From mid-December, about 100,000 Class IX students in 1,000 government schools across 10 districts of Bihar will spend two hours on Saturdays reading a glossy storybook, probably the best designed ones that they have ever read.
Ajay Bijli: Making of the multiplex king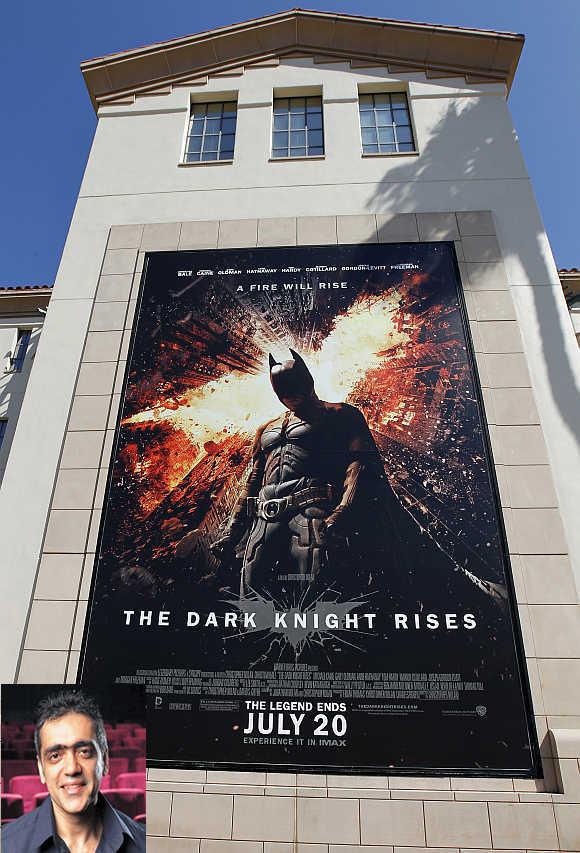 PVR has bought 69.27 per cent of the promoter's stake held by the Kanakias in Cinemax for Rs 395 crore.
IMAGES: 10 stunning cars launched in 2012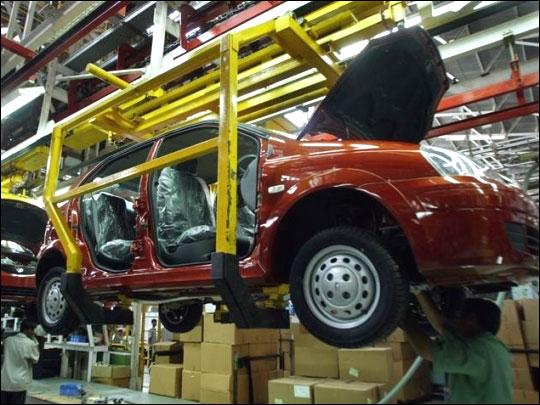 Notwithstanding the high prices of fuel, most of the cars that have been launched so far are utility vehicles.
25 best-performing stock markets in the world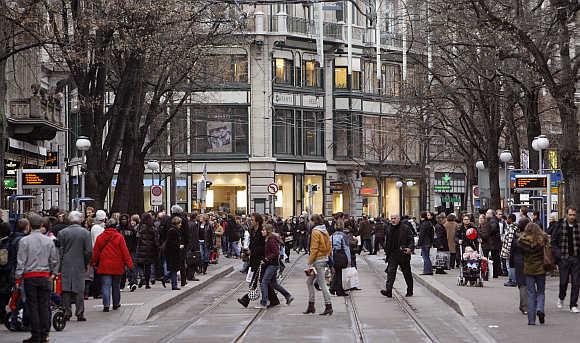 These stock markets have delivered healthy gains in 2012.
December 03, 2012
After 7 slow quarters, China's economy sees revival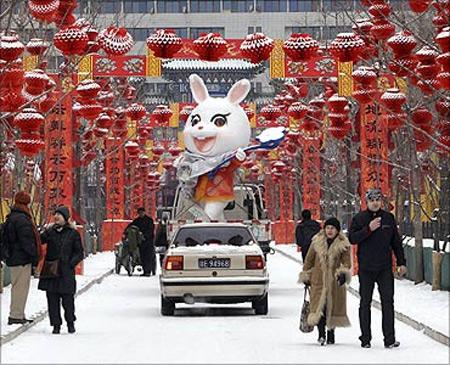 The pace of activity in China's vast manufacturing sector quickened for the first time in 13 months in November, a survey of private factory managers found, adding to evidence that the economy is reviving after seven quarters of slowing growth.
Is Asia doing enough to curb Iranian oil purchases?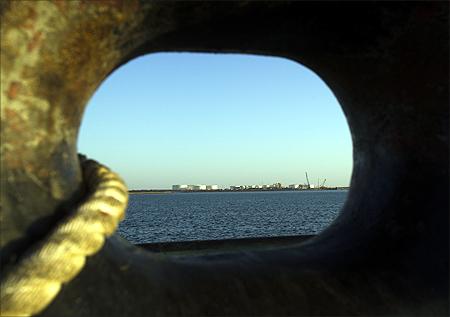 Asia's buyers of Iranian crude believe they've cut their purchases from Tehran enough to justify an extension of their U.S waivers, and strictly speaking, they probably have.
Now, a book on capital markets in Braille!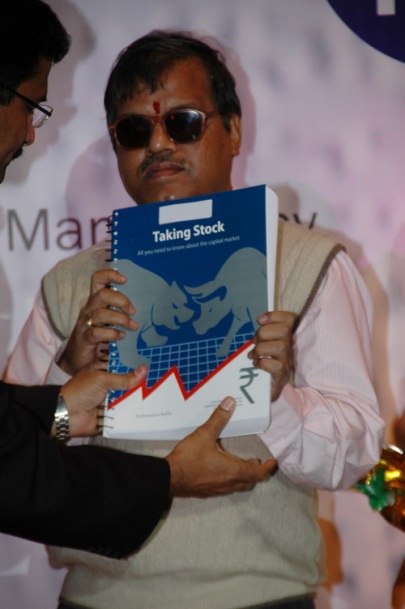 The Calcutta Stock Exchange inaugurated a book on capital markets -- Taking Stock -- in Braille.
The biggest financial SCAMS of pyramid schemes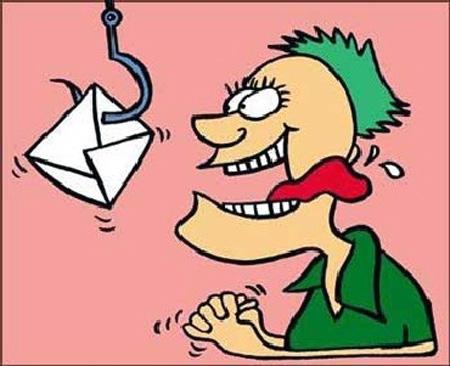 None of India's financial regulators has any interest in proactively dealing with pyramid schemes.
COMPLAINTS: Which life insurer tops the list?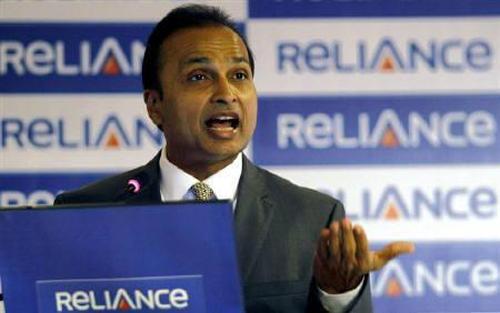 Here's a list of life insurance companies that have the maximum number of customer complaints against them in various categories such as claim disputes and unfair business practices.
Indian oil cos focus on production to grab new assets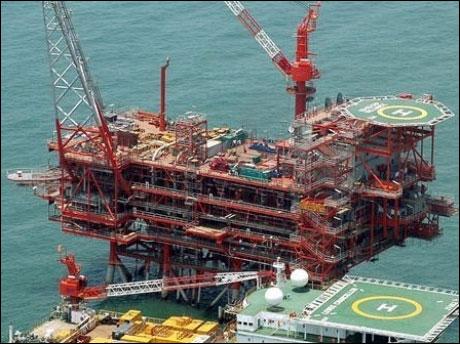 While not all the oil bought overseas turns up in domestic refineries, it can give companies a stake in the global crude trade.
Images: Award winning architectural WONDERS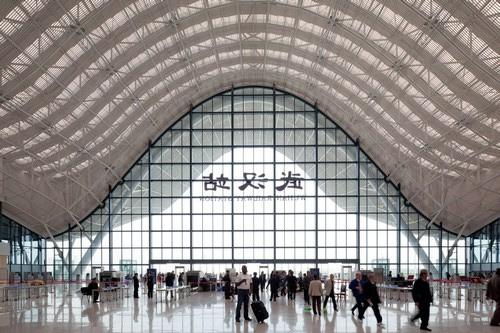 The Chicago Athenaeum Museum of Architecture and Design honour buildings for new architecture, landscape architecture, interiors and urban planning.
Morgan Stanley RAISES India's GDP forecast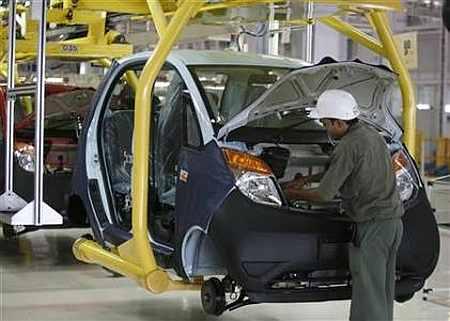 Morgan Stanley on Monday raised India's growth forecast for the current financial year to 5.4 per cent from 5.1 per cent projected earlier citing better than expected GDP growth in the September quarter and stabilisation in non-agriculture growth indicators.
IMAGES: 20 most beautiful cars in the world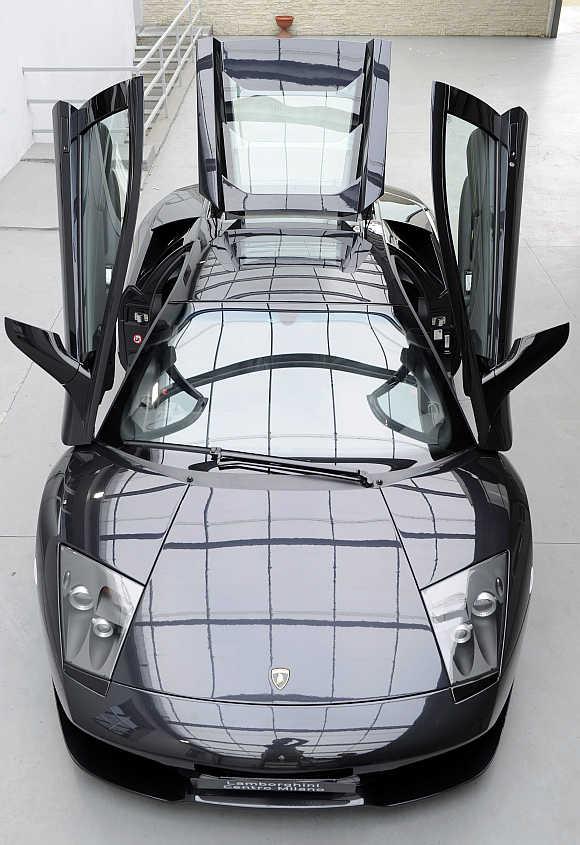 While there are many cars in the world, but only few are really beautiful.
A flat in Dubai will cost LESS than one in Bandra!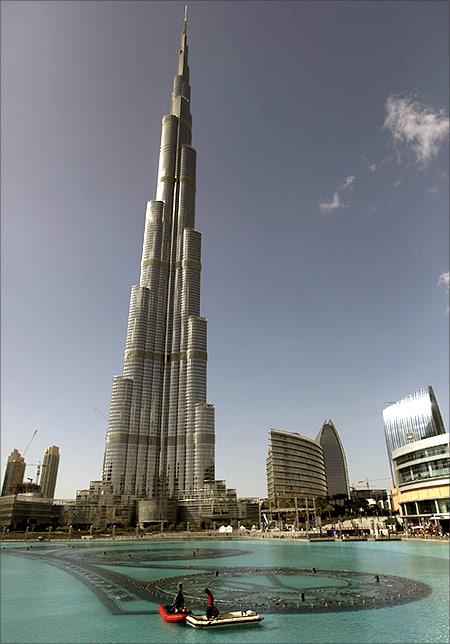 A house in the world's tallest building with the who's who from around the globe as your neighbours is no longer a distant dream.
How much INCOME makes a person HAPPY?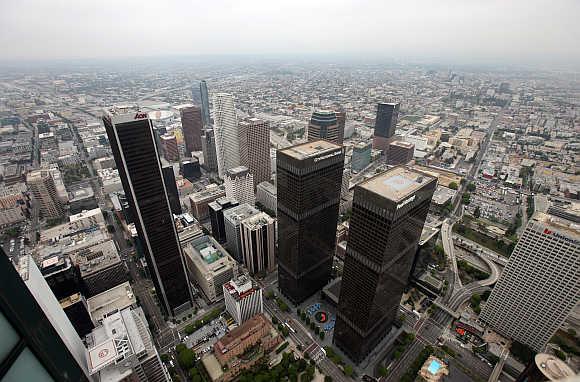 Study says the amount of net annual income needed for people to feel happy is $161,810.
Another IT hub EMERGES in Andhra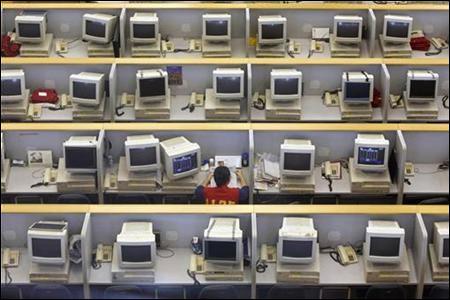 It is located on the Visakhapatnam-Vizianagaram stretch of N-5, around 16 km from Visakhapatnam city.
India among BIGGEST steel producers in the world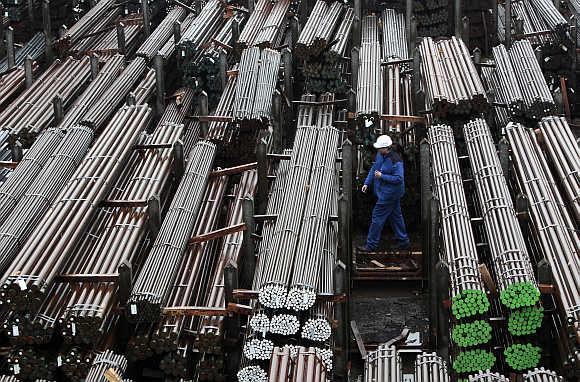 India is among the major steel producers in the world.
Maruti vendors yet to approach Gujarat govt for land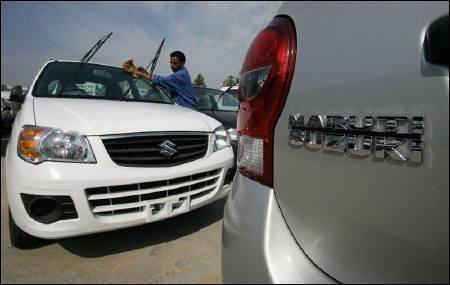 Maruti was allotted around 640 acres of land at Hansalpur which lies nestled between Mehsana district and the Sanand-Viramgam area.
No jingle bells for India's investment bankers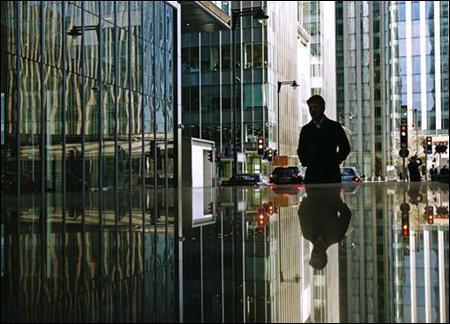 Year-end bonuses to be low to zero, as banks cut jobs, re-deploy staff.
'Rupee may rise if political parties agree on reforms'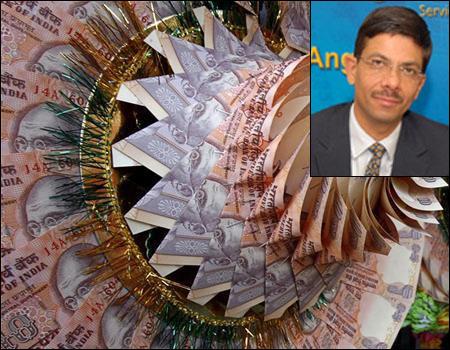 Interview with Associate director (commodities & currencies), Angel Broking.
December 02, 2012
India Inc to give 11% salary hike to employees in FY13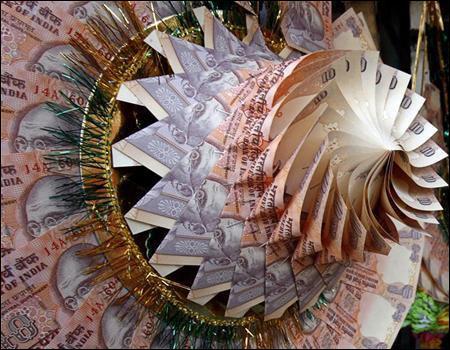 The increment percentages have dropped by 1-2 per cent across levels compared to last year.
Govt gets only Rs 1,707 cr from 2G spectrum auction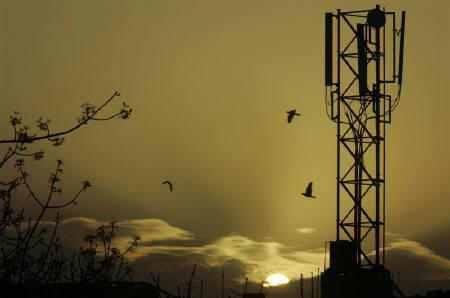 Falls way short of the Rs 40,000-cr target for the year Bharti makes upfront payment Vodafone, Telewings go for deferred scheme
Large Indian cos sitting on Rs 4.2 lakh cr excess cash: E&Y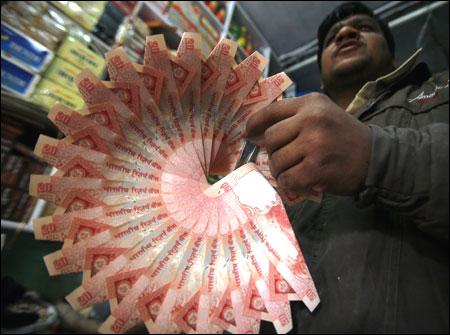 The conclusions are based on the working capital performance of 400 leading companies in India.
RBI Guv conducts inflation poll, wins handsomely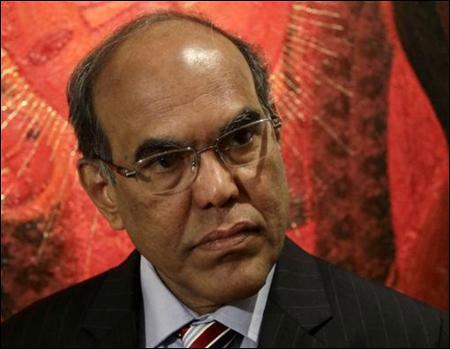 The majority votes came at a time when Subbarao had been holding the repo rate in the last four monetary policy reviews.
HSBC Geneva accounts: I-T digs for more funds info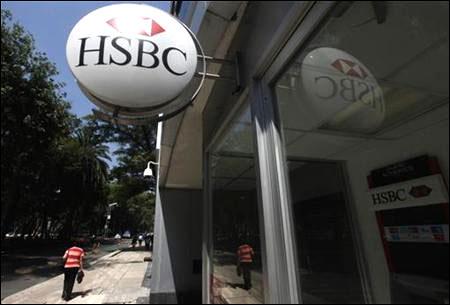 I-T, FinMin approach Switzerland and France for access to full transaction activity of these entities from the period accounts were opened.
December 01, 2012
Novelis shot in the arm for Hindalco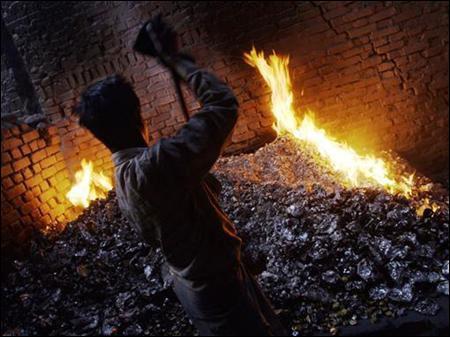 The Novelis acquisition has done quite well for the fortunes of Hindalco.
JLR to go cheaper down the road alongside German rivals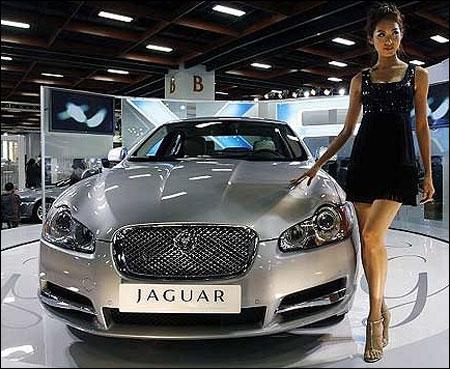 To explore options for capitalising on growth potential in entry-level luxury car segment.
Markets posts biggest weekly gain in 6-months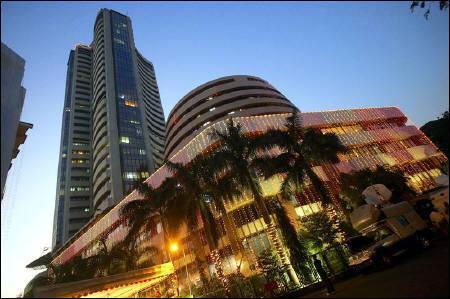 Banks, real-estate sectors lead gains.
Maruti's November sales jump 12%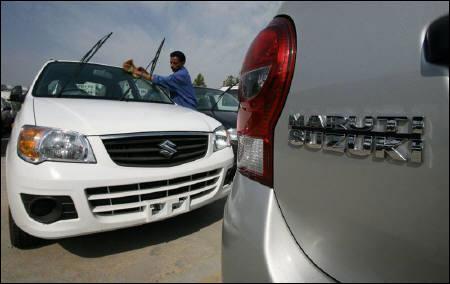 Compact segment sales rise 7.63%, mini segment registers 5.76% dip.
'Full effect of recovery will be visible in 2013-14'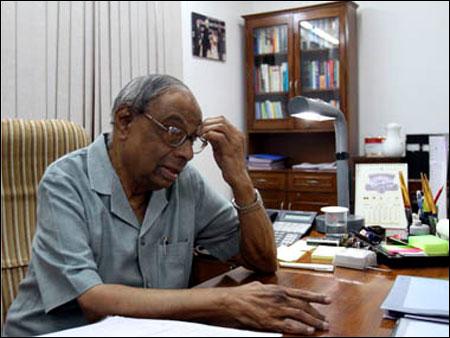 He says though agriculture and industry would get a fillip in the second half of this financial year, a complete economic revival is expected only in 2013-14.
Maran to raise 5% stake in SpiceJet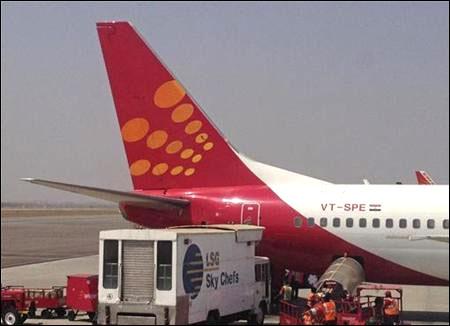 This would be the third fund infusion in the airline by Maran since September 2011.
IIT placements: 10%-30% HIKE in pay packages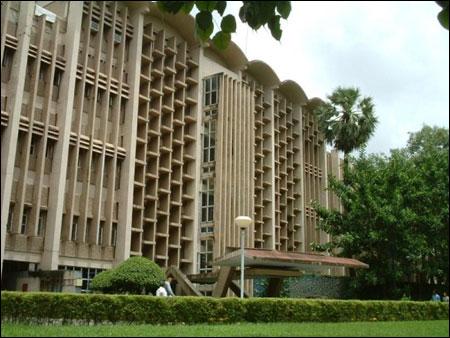 While the institute declined to share salary details, it said there seemed to be a between 10% and 30% increase in pay packages over last year's
IPO market set to buzz in December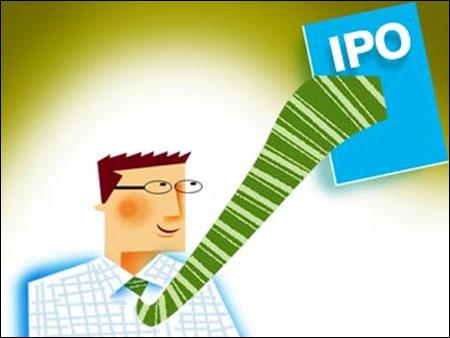 Bharti Infratel's Rs 4,500-cr share sale to be the largest since Coal India's in 2010.
November 30, 2012
PF account statements now just a click away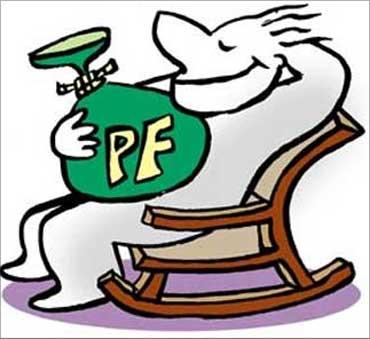 Members can register themselves on the website using any government issued photo identity card and cell no. as passwords.
IMAGES: JLR drives in new Range Rover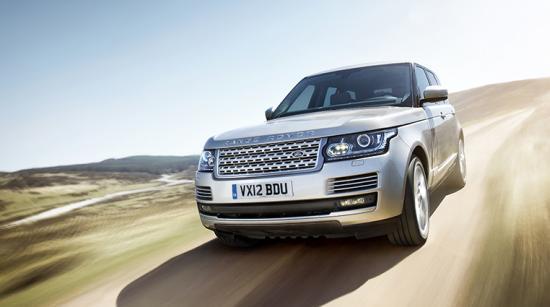 The stunning car's top-end model can go up to Rs 1.9 crore.
STUNNING cars: Owner's pride, neighbour's envy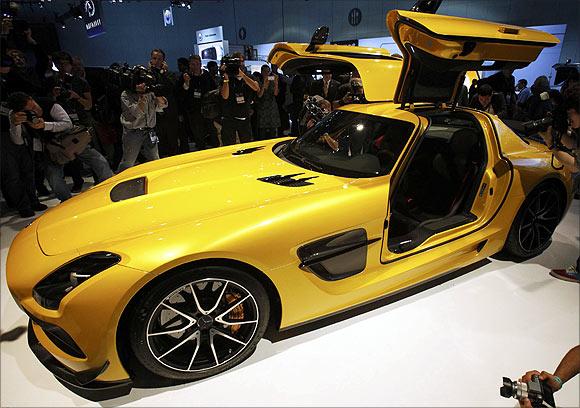 The Los Angeles Auto Show saw the debut of a range of new models including the Toyota RAV4, Mazda a6, Kia Sorento, Subaru Forester, Porsche Cayman, Chevrolet Spark EV and Audi diesel.
Two laws, two ministries, one continuing confusion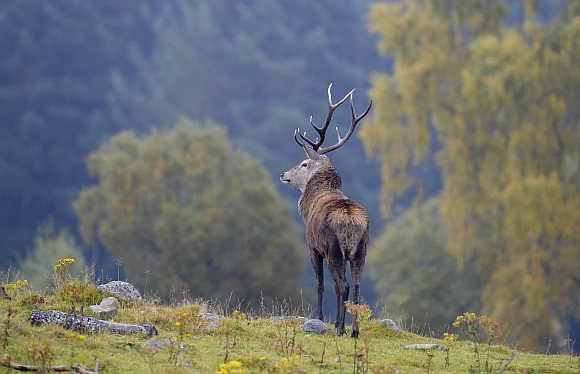 Forest law vests overall control over the productive assets of the jungles in the forest bureaucracy.
SPECIAL: Bad old moneylenders are back with vengeance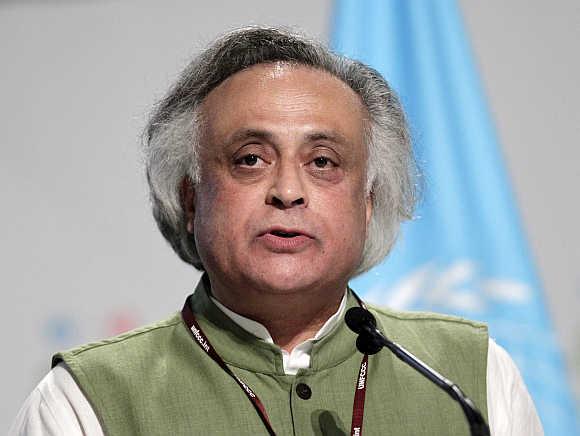 Activists created a climate of opinion against MFIs, while politicians capitalised on the frenzy.
India's Q2 GDP growth falls to 5.3%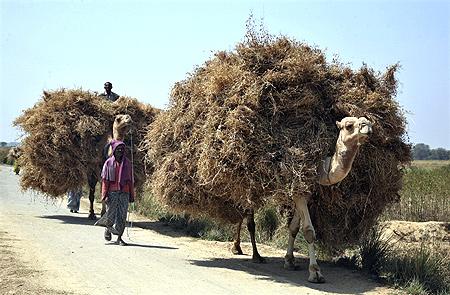 India's economic growth has declined to 5.3 per cent in July-September this fiscal, from 6.7 per cent in the same period a year ago
15 biggest oil companies in the world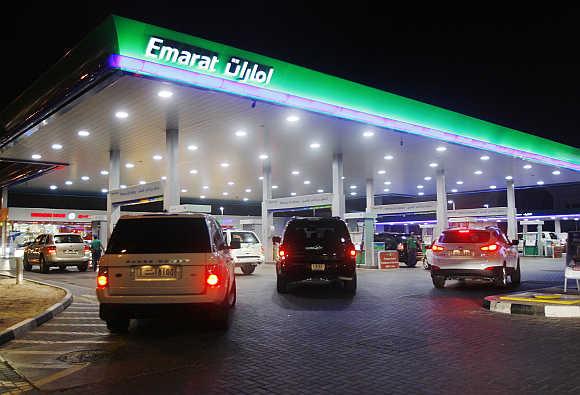 Oil is a multi-billion business and some companies are really reaping in the benefits.
SPECIAL: The big problem of Biyani's shrinking empire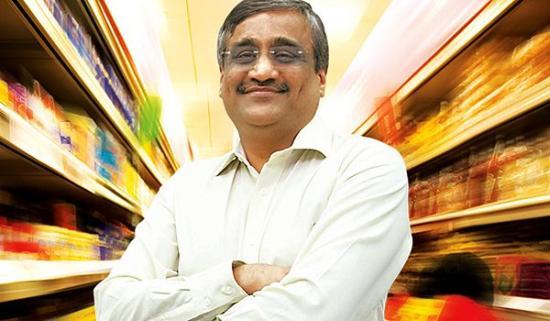 The country's biggest retailer is splicing and selling businesses as it strives to reduce its mountain of debts. In the long run, his operations need to generate cash flows.
Sandoz to close generic development centre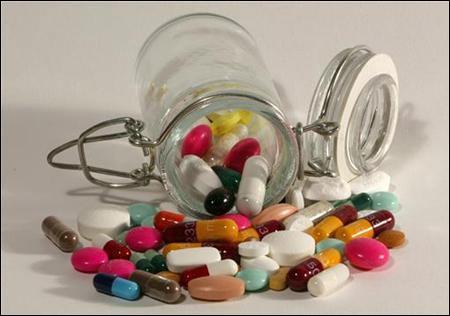 Closure would mean manufacturer might not be able to launch any new generic products in India in future.
Bharti, Vodafone in the dock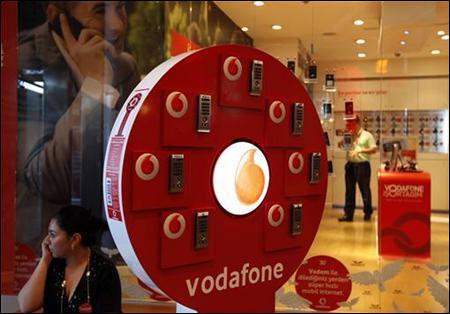 SC directs CBI to take action over extra spectrum allocation during NDA rule.
Corruption, bribery, frauds: Indian firms WORST hit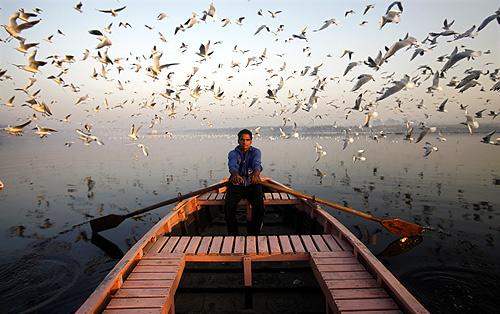 India has the second highest number of fraud-hit companies, according to a report by global advisory firm Kroll.
Goldman Sachs sees Nifty at 6,600 pts by 2013-end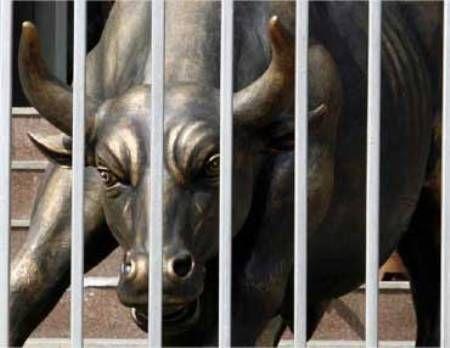 Financial major Goldman Sachs on raised the Indian stocks to "overweight" from "market-weight" and said the NSE Nifty will scale the 6,600 level by December 2013, on the back of growth recovery and moderation in inflation going forward.
November 29, 2012
15 quotes reveal Starbucks's Howard Schultz story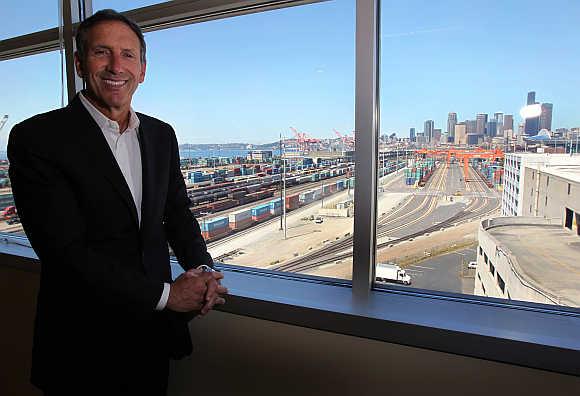 Starbucks's Chairman and CEO Howard Schultz has built a coffee empire that extends to almost all parts of the world.
Bharti's African safari remains a cash guzzler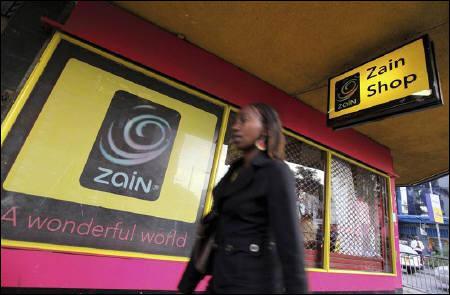 Has already invested $13 bn and needs another $9 bn to expand business, even as cash demands rise at home
Tata Motors plans 3 block closures at Jamshedpur plant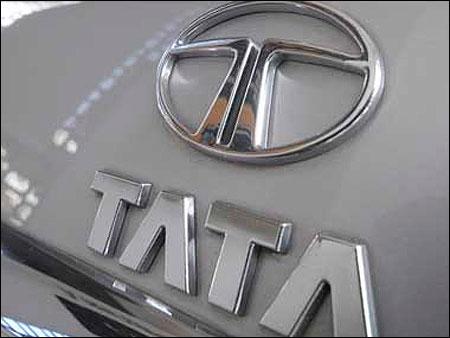 Block closure planned keeping in mind the weak demand of commercial vehicles.
Can Rajat Gupta delay his surrender date?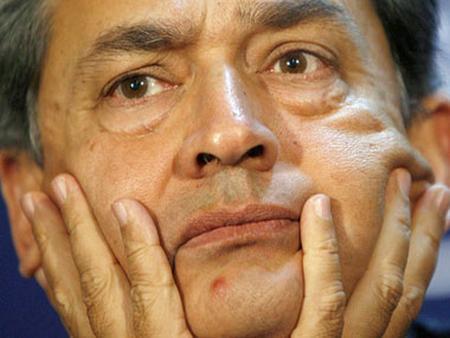 A US court has agreed to hear next week a bid by India-born former Goldman Sachs Director Rajat Gupta to delay his surrender to federal prison and remain free on bail while he challenges his conviction on insider-trading charges.
Common Man's View: Why I am against FDI in retail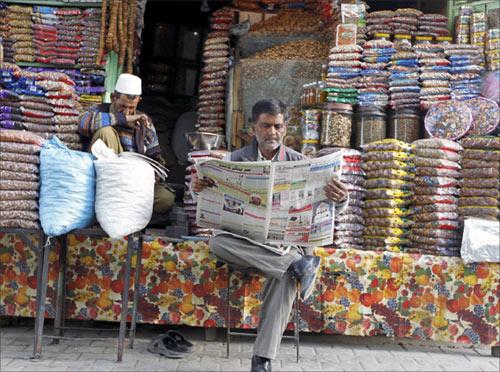 It will be bad for the farmer and the consumer. It will be bad for the poor -- urban and rural. It will put a lot of people in the retail trade out of jobs. It will increase fuel use, says G V Dasarathi who is in charge of buying groceries in his family.
Best countries for business: New Zealand is No. 1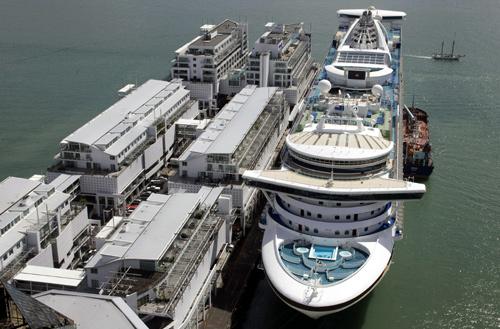 Take a look at the 25 best countries for doing business.
Must slash current account deficit to 2.5%: Rangarajan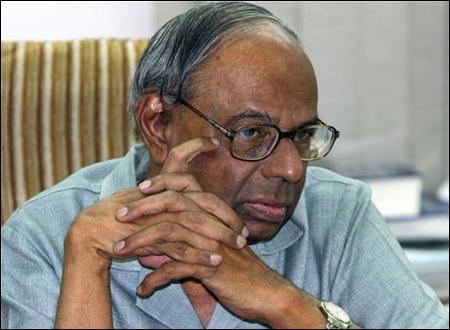 Pegs the current account deficit for the current fiscal at 3.5 per cent of the GDP.
Why France HATES Lakshmi Mittal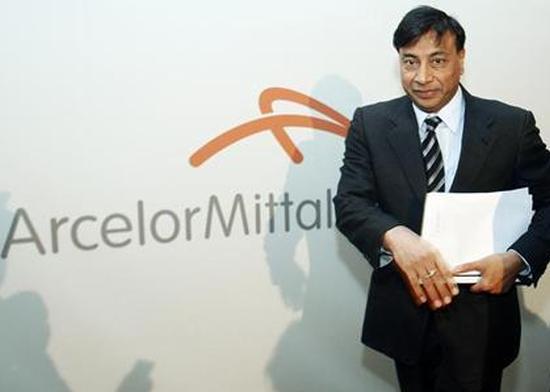 French government is up in arms against Lakshmi Mittal after 629 workers lost their jobs on closure of two furnaces of ArcelorMittal. Things have got so bad that President Holland has threatened to temporary nationalise ArcelorMittal. In France, people consider him as a big-bad mega-rich Indian who came to lay off workers and drive French steel industry to ruin.
IMAGES: 11 incredibly fast trains in the world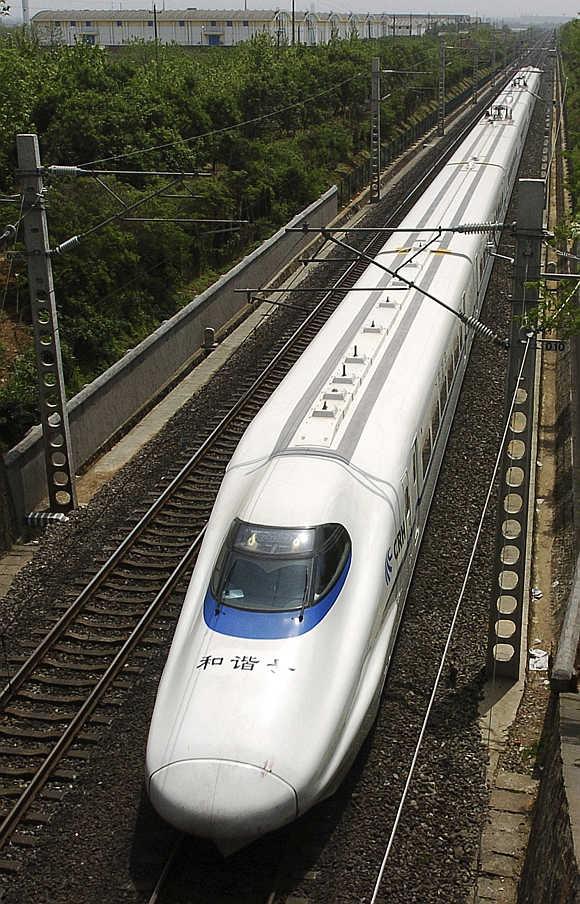 While India has many fast trains, but they come nothing close to some of the fastest trains in the world.
Economic growth: Bihar BEATS Maharashtra, Gujarat!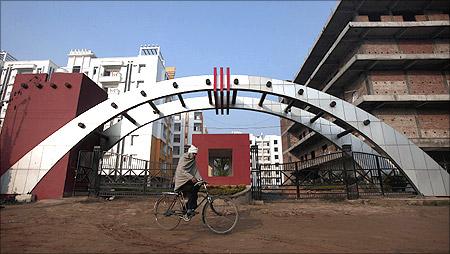 Bihar has been the top performer among the major states in terms of economic growth during the 11th Five Year Plan which ended on March 31, 2012.
Rupee up 61 paise, ends at 2-wk high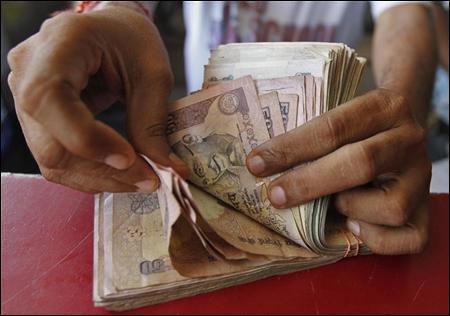 Forex dealers said a higher opening in the domestic equity market and strengthening of euro against the dollar overseas also supported the rupee.
Sensex crosses 19K as Goldman upgrades India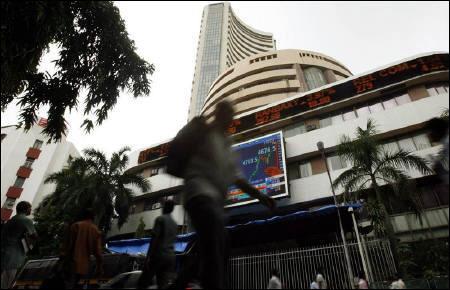 Sensex crosses 19,000-mark for the first time since October 5.
SPECIAL: Walmart's ride to India gets bumpier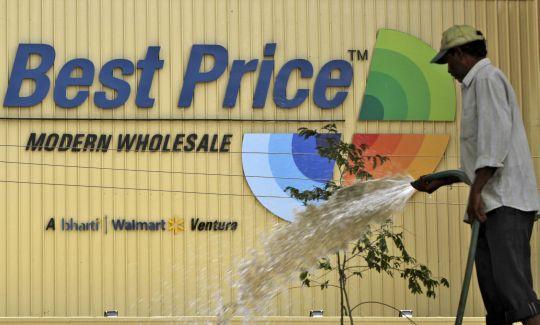 Walmart is getting embroiled in one controversy after the other in India. Political parties in opposition are already rallying against FDI in retail. Can it still manage to launch its retail business successfully in the country?
BUDGET: 2% hike in excise duty, service tax likely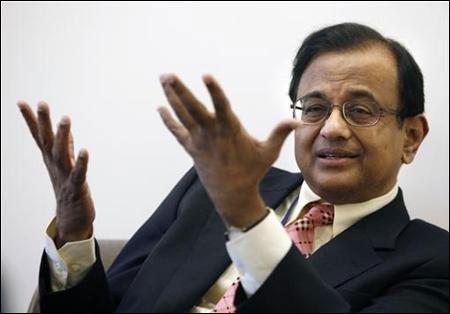 Restoration of Customs duty on crude oil & rollback of exemptions likely.
Animal spirits are BACK on the deal street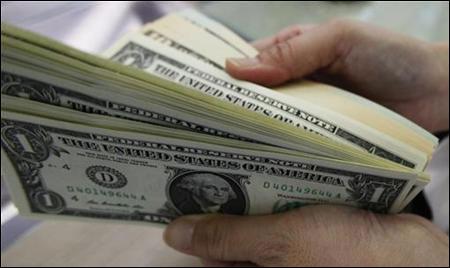 M&As worth $10 bn on anvil.
IMAGES: Volvo to launch V40 Cross Country in India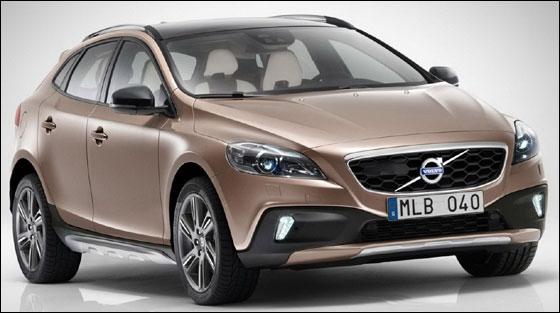 Volvo cars are overshadowed by the big three Germans in India and it's time that the Swedish manufacturer do something to step up its game.
November 28, 2012
Ratan Tata positive, says India's outlook not as bad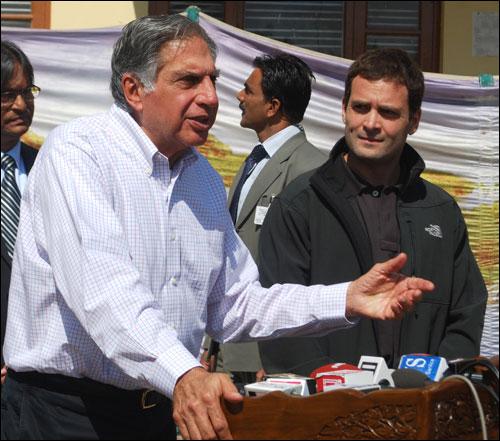 Tata said he expects China to move towards democracy. He said many democracies would also have to find ways of 'enforcing what they want to do if they want to move forward'.
Sistema to scale down India exposure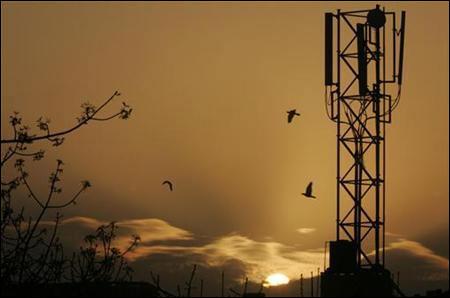 Won't put in more money, irrespective of SC decision on curative petition.
How India can curb RISING gold import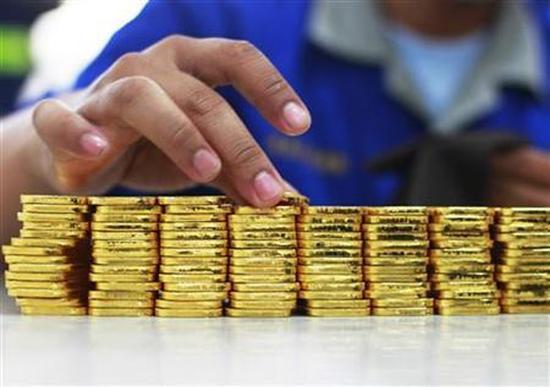 Massive imports by India, of $60 billion and 1,067 tonnes in 2011-12 (up from $40 billion in 2010-11), have contributed in pushing prices of the noble metal to record levels internationally.
Markets likely to range-trade in the short-term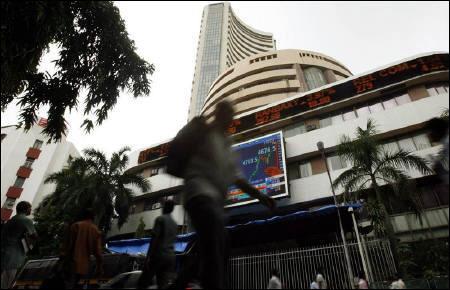 Tentatively, watch for a rise beyond 5,820 to a new 52-week high, or a drop below 5,600.
Why working at Google is a dream come true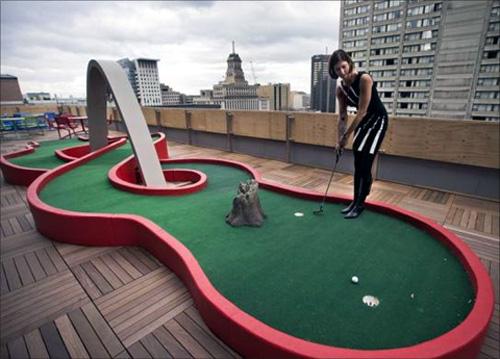 Google rated as one of the best employers is known for offering the best facilities to employees.
15 BIGGEST overseas acquisitions by Indian companies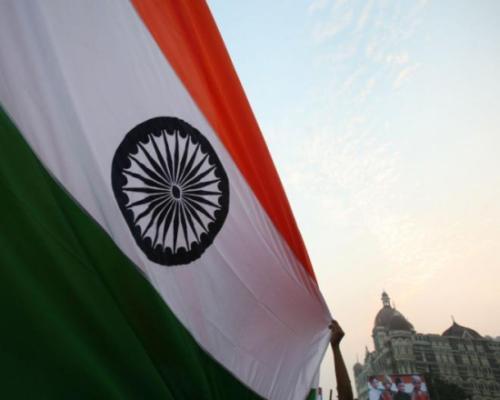 A look at the deals in the past that made news, awed investors and probably gave management sleepless nights.
Why Singur still remains a headache for Mamata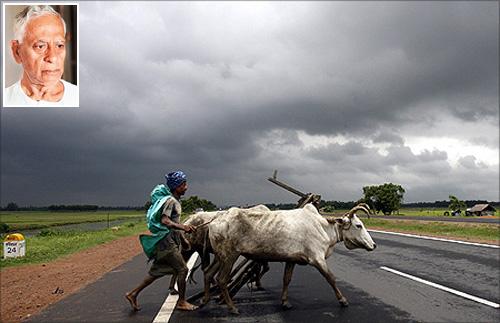 The people of Singur feel they have lost their representative in the government who would plead the issue of fast-tracking the process of returning their land, which seems to be a distant reality, with the battle being fought in the courts.
Amazing IMAGES of Pagani's supercar Huayra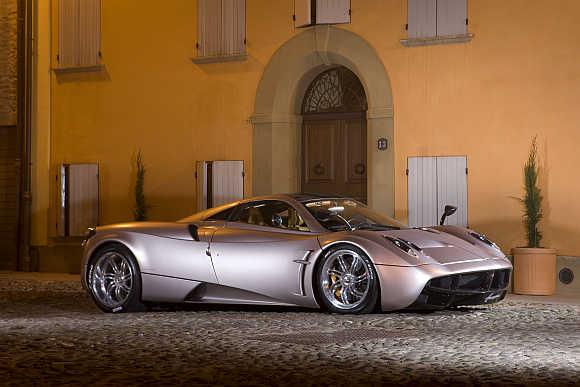 Pagani Automobili is an Italian manufacturer of sports cars and carbon fibre.
Diageo-Pernod Ricard slugfest reaches India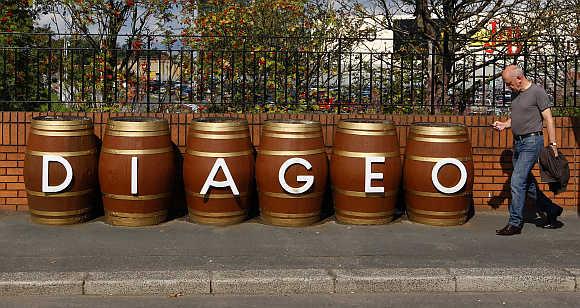 The acquisition of United Spirits will arm Diageo with a formidable mass-market portfolio, but consumers are up-trading rapidly.
SPECIAL: Show us the cash, Mr Vijay Mallya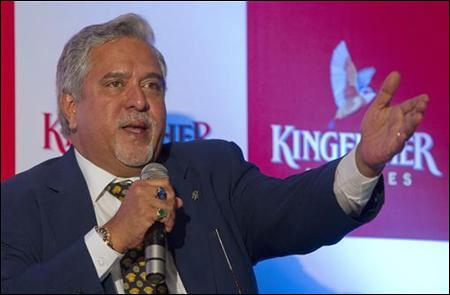 In a meeting later this week, bankers will insist on a commitment on funds. But many say Kingfisher better not fly again under a promoter who just blew money trying to run a glamorous airline.
All about Aakash's Chinese inheritance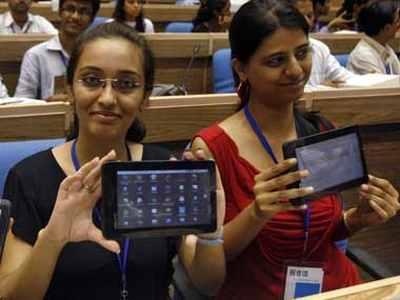 Revelations about motherboards' origin have cast doubts about its India tag.
RISE and FALL of housing prices in 20 cities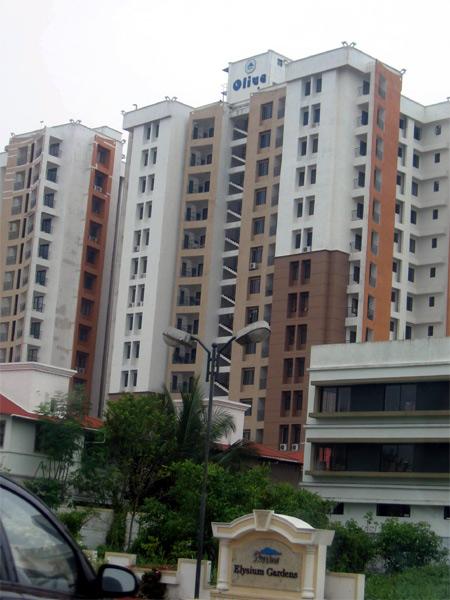 Housing prices in 9 cities across India have risen while it has dropped in 11 cities.
Investors RICHER by over Rs 1 lakh cr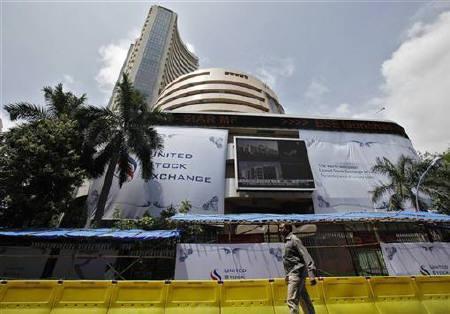 Investor wealth on Tuesday swollen by over Rs 1 lakh crore on all-round buying in stock market after credit rating agency Moody's said India's outlook is stable and agreement over debt relief package to Greece that boosted markets globally.
November 27, 2012
Bangladesh factory blaze: Why Walmart is sorry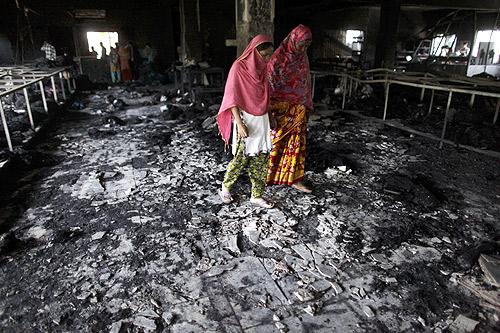 The fire at the Bangladesh garment factory once again brings to light the substandard and unsafe methods resorted by factories working for multinationals.
INVEST to make homes eco-friendly, reap rich rewards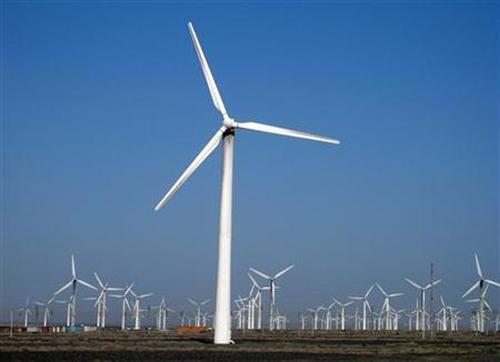 Buying and installing the equipment are the major cost factors, which can be recovered in a few years.
India's Q2 growth likely to drop to 5.1%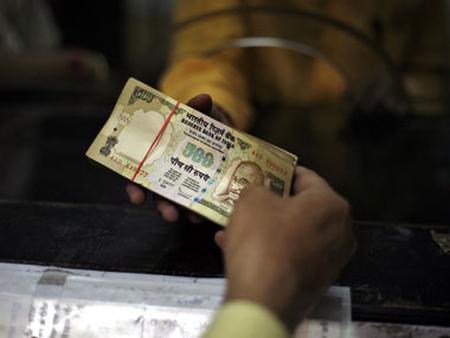 According to a research report by Karvy Stock Broking, "the GDP growth for the second quarter of this fiscal is estimated to drop to nearly three and a half year low of 5.1 per cent."
Can SEBI do better than flogging the dead horses?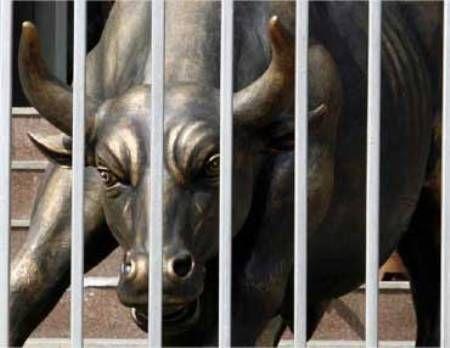 Investor bodies have been repeatedly making the point that suspending companies from exchanges only plays into the hands of the promoters who do not have any intention to service investors.
How Indian Railways plans to run BULLET trains!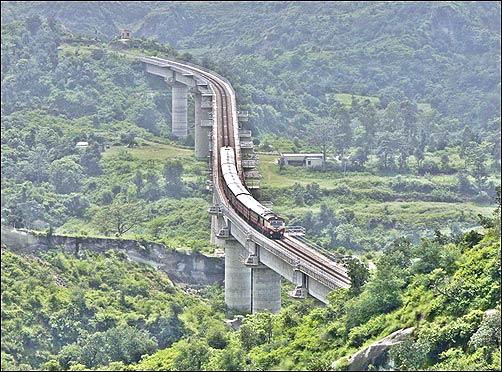 The Indian Railways has joined hands with China for cooperation in developing high-speed rail corridors in selected routes in the country.
'London favourite tourist destination for Indians'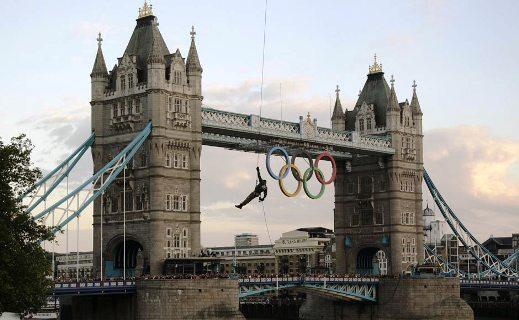 According to figures from the Mayor's official tourism and investment agency, London & Partners, the number of Indian tourists is now at a five year high, with 145,000 visitors in the first half of 2012 -- up 28 per cent from 113,000 in the same period last year.
10 most PROSPEROUS countries in the world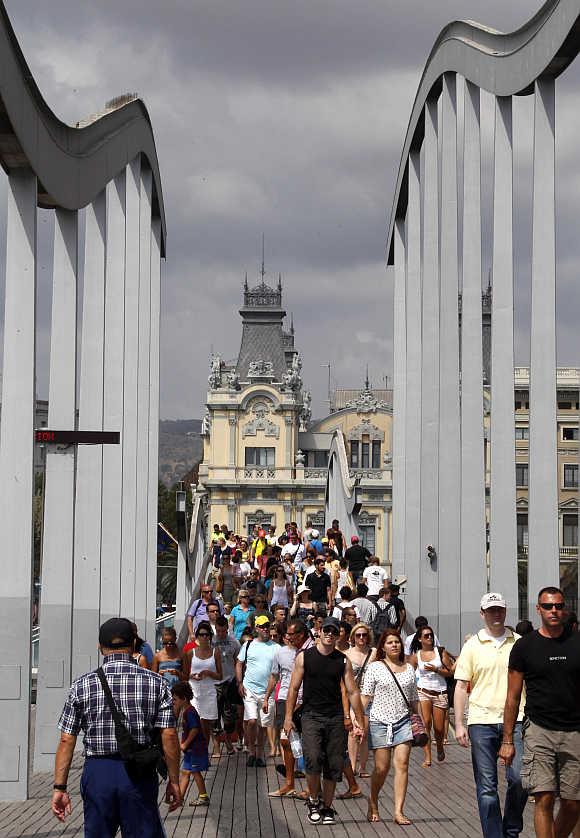 Let's take a look at 10 most prosperous countries in the world.
10 quotes REVEAL how Bill Gates became so rich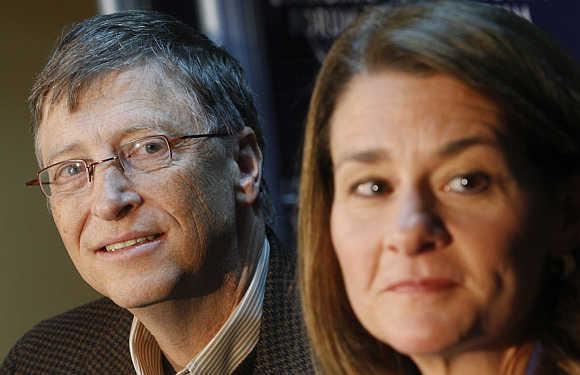 Let's take a look at some of his best quotes.
How Ponty Chadha built a Rs 10,000 crore business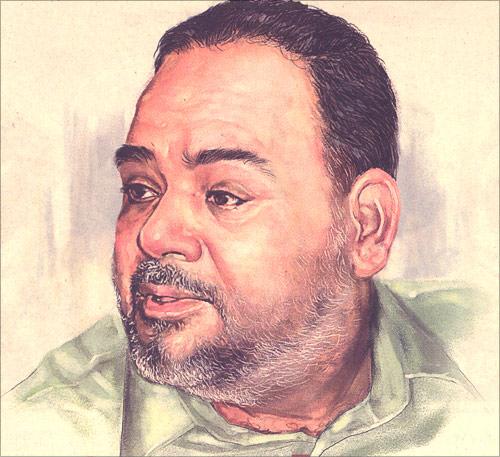 Slain businessman Ponty Chadha built from scratch a Rs 10,000 crore business and forged close ties with many
Climate change talks: Has India Inc lost hope?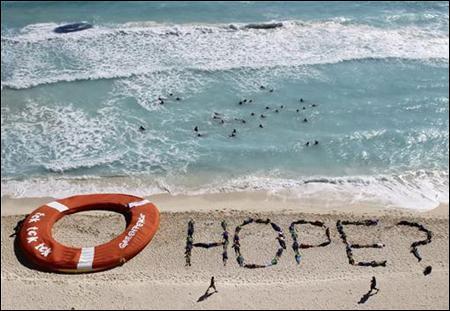 There is definitely lack of active participation from the industry, primarily due to the poor performance of the carbon credit market and the general negative sentiment in the economy.
GSK to spend $904 mn to lift stake in India arm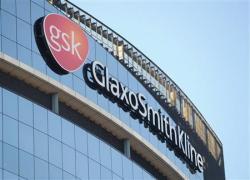 Open offer to increase holding to 75%, fails to enthuse institutional investors.
Etihad close to buying minority stake in Jet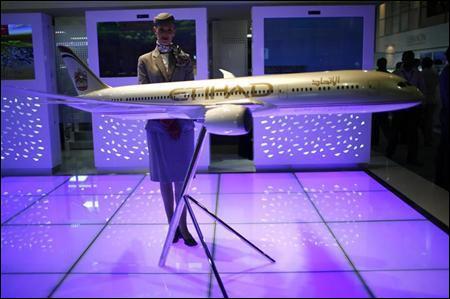 The two parties have been in talks for a month and a half.
4 Indians among world's top business thinkers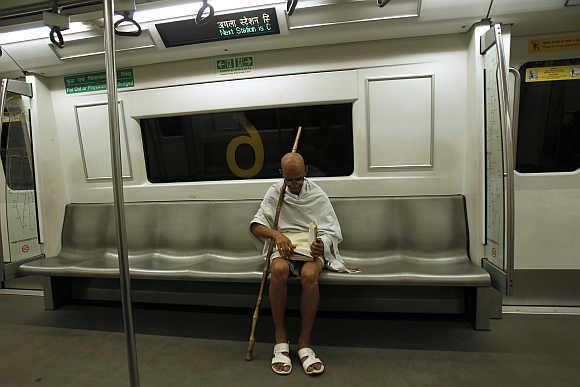 Four Indian business thinkers have been featured in Foreign Policy Magazine's Top 100 Global Thinkers list.
Amazing IMAGES of Aston Martin's luxury cars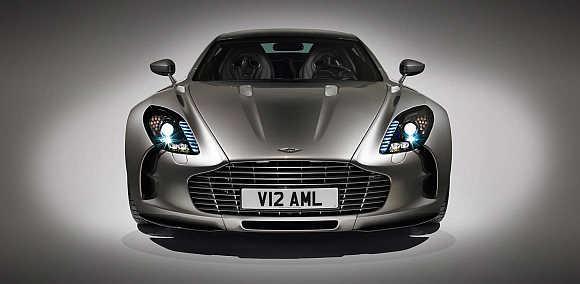 Aston Martin is famous for producing one of the most luxurious and beautiful cars in the world.
November 26, 2012
This is the biggest deal by an Indian company in 2012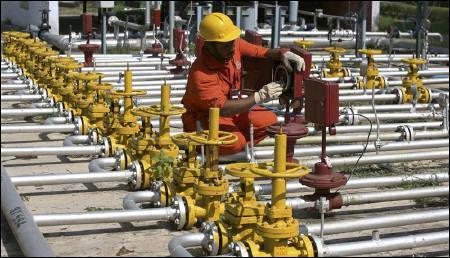 ONGC Videsh and ConocoPhillips said the transaction is expected to close in the first half of 2013.
RIL demands freeing of gas pricing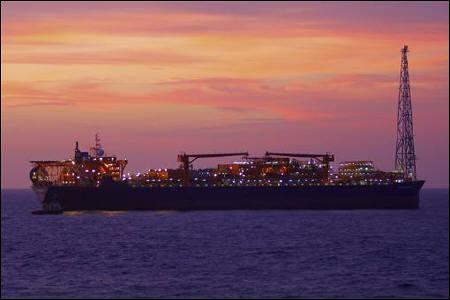 RIL gets $4.2 per million British thermal unit for the gas produced from its KG-D6 fields in the Bay of Bengal.
PM to launch mission plan for electric cars soon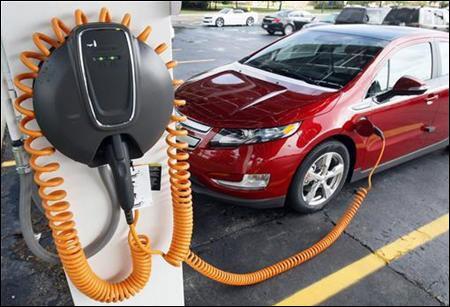 Govt will save Rs 30,000 cr in fuel by giving Rs 14,000 cr subsidy to industry for making electric vehicles.
India outsourcing BLAMED for $2.3bn loss by UBS trader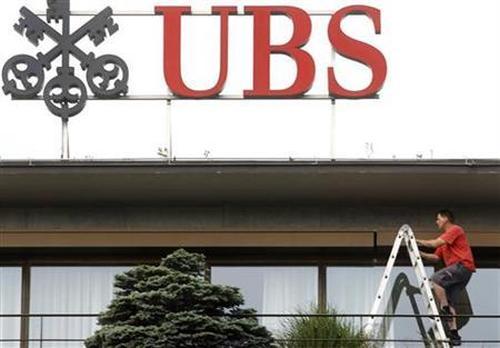 This is the third instance when outsourcing of key oversight jobs by global banks to India has come under the regulatory scanner abroad for ineffective controls against suspicious financial transactions.
Motorola Mobility shuts down India website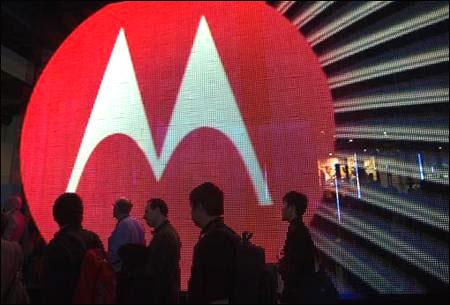 In August, firm had said it will shrink operations in India, lay off 4,000 employees worldwide as part of restructuring plans
Buying a smartphone? Be a wise geek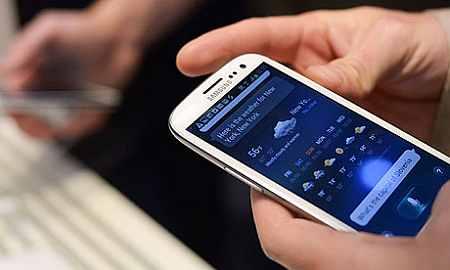 How does one pick the right smartphone out of the confusing array? Here's what you need to keep in mind.
INDIAN city among world's leading hubs for start-ups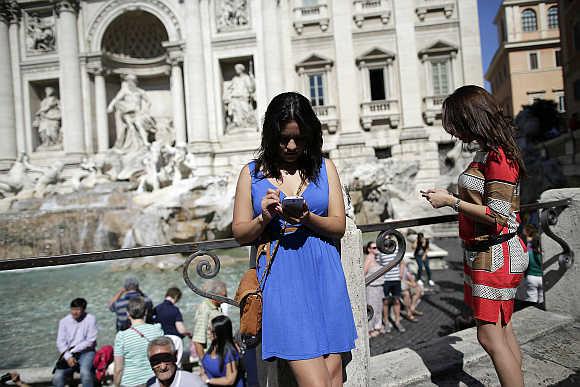 Let's take a look world's leading cities for start-ups, including one from India.
Realty boom: How SAFE are Noida's skyscrapers?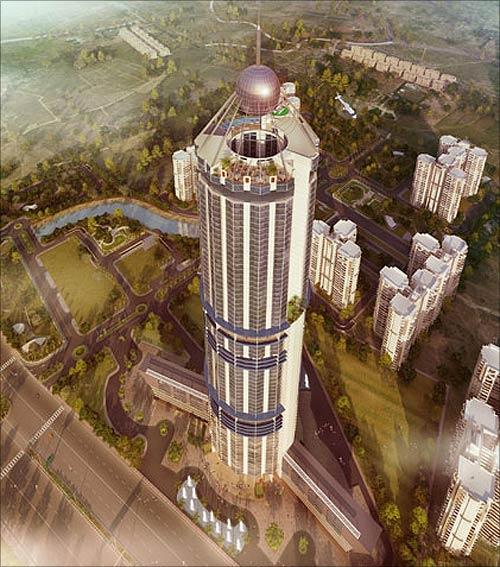 Noida is going vertical with several high-rise luxury apartment complexes, malls and offices in the works. But are these safe?
How to understand our rights in the virtual world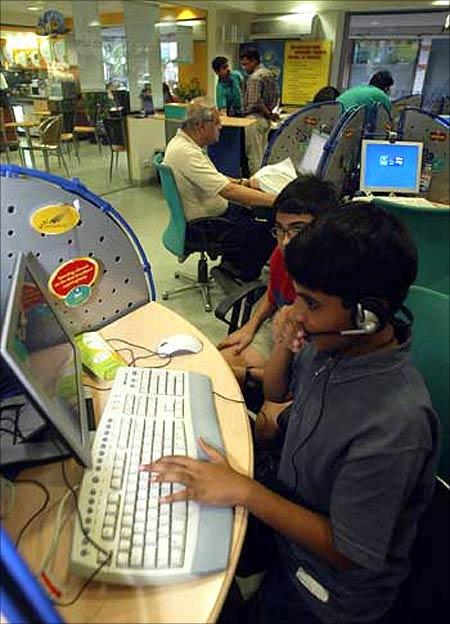 Nearly 70 per cent of urban users access the internet for social networking in India.
Seven HOT spots for property investors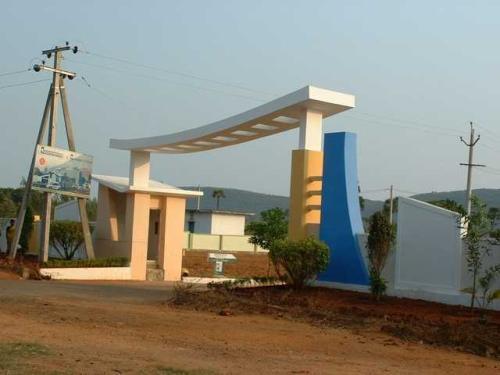 The list of cities that leading property consultants feel can give fantastic returns to investors based on the development in the area. These areas are not in any metro but could have proximity to one.
'Digital consumption is growing the fastest in India'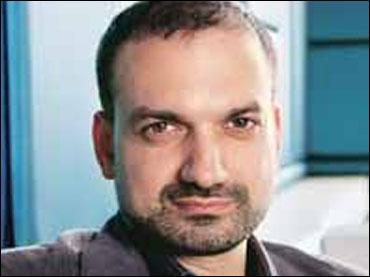 Interview with CEO and co-founder, Saavn
COLUMN: Fighting Delhi's smog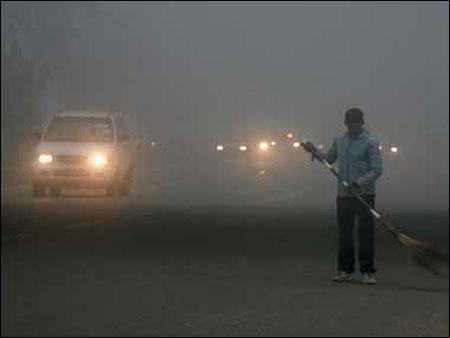 Although each vehicle has become cleaner, air quality remains poor because of the drastic increase in the number of vehicles
RIL insider trading case: Sebi plays spoilsport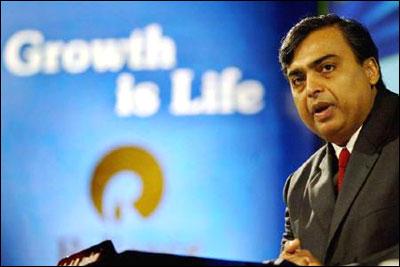 Moves Bombay HC against CIC order issued in 'public interest'
India Inc in a rush to go abroad for funds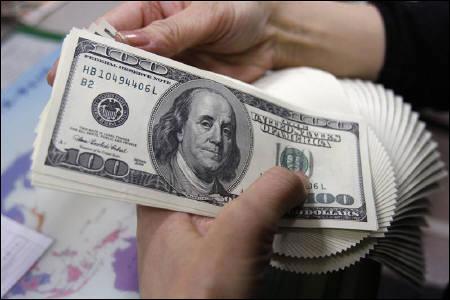 Lower bank rates the main draw; $6 bn to be raised in next few months.
India to thrash out rating issue with Moody's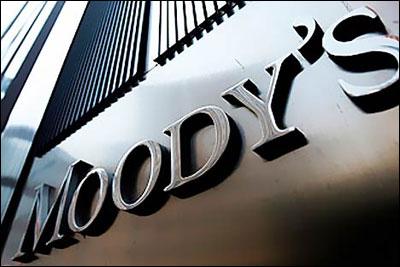 Govt to strongly pitch for better rating, to argue India has successfully weathered its problems and govt capacity on growth remains high.
Mallya: Finest brain in India's spirits industry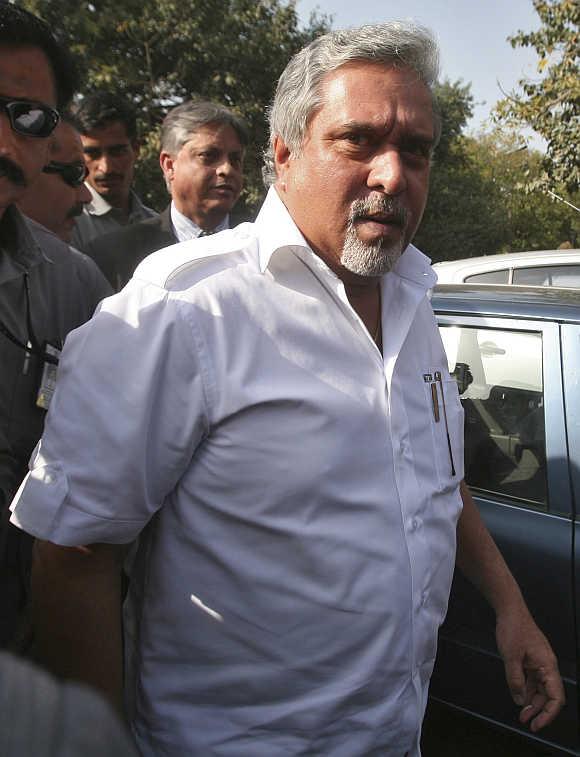 With United Spirits all set to be acquired by Diageo, there aren't too many local spirits barons of significance and stature left.
November 23, 2012
IMAGES: Samsung launches 3G camera for Rs 29,900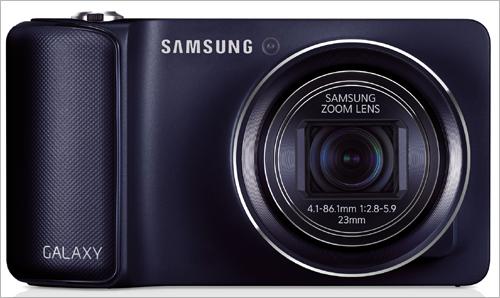 Electronics major Samsung on Friday launched its 3G-powered Galaxy Camera in the country for Rs 29,900, which allows users to directly share pictures and videos on social networking sites.
Special: Videocon's big telecom GAMBLE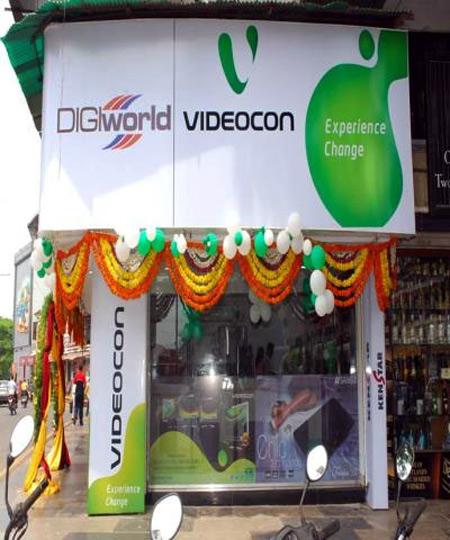 In the debate whether spectrum was over- priced or not, the focus seems to have shifted from Videocon's telecom gamble.
'Excessive workload as bad as joblessness'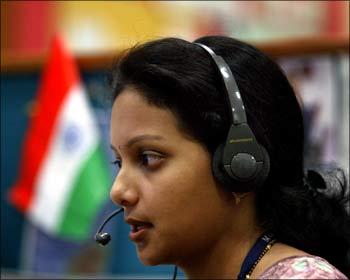 Researchers led by Associate Professor Peter Butterworth from the Australia's National University said poor psychosocial job quality is measured by factors such as high job demands, low job control, poor job security and low job esteem.
PSU banks worth INVESTING even in this slowdown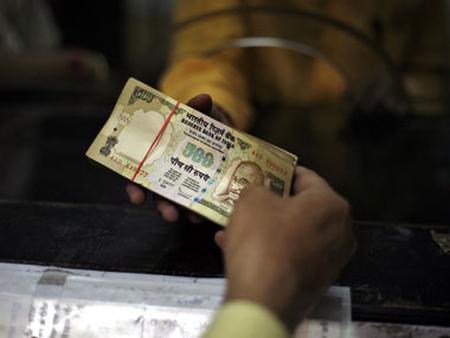 Even as concerns over PSU Banks' asset quality and growth rates remain, there are few that offer a favourable risk-reward equation.
Airport test: How Google hires the BEST employees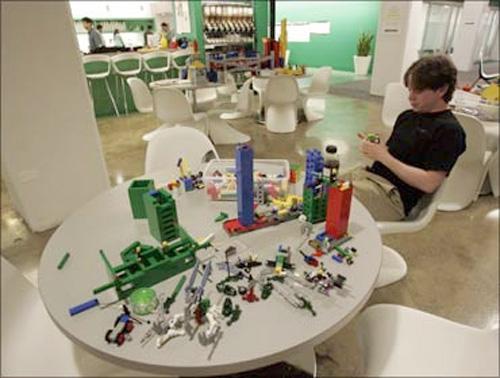 Many things have changed in the company that has graduated from a Stanford dorm room in 1998, to a 33,000-employee powerhouse but the airport test has remained a constant.
The prices of these commodities will RISE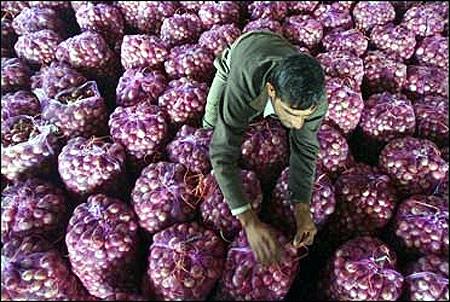 The southwest monsoon in 2012 might have left Indian shores a couple of months back after having a rather uneven run during the four-month season, but its after-effect in pushing up prices of onion , edible oils , pulses , potatoes and banana is likely to be felt all year long.
Unilever sharpens focus on emerging markets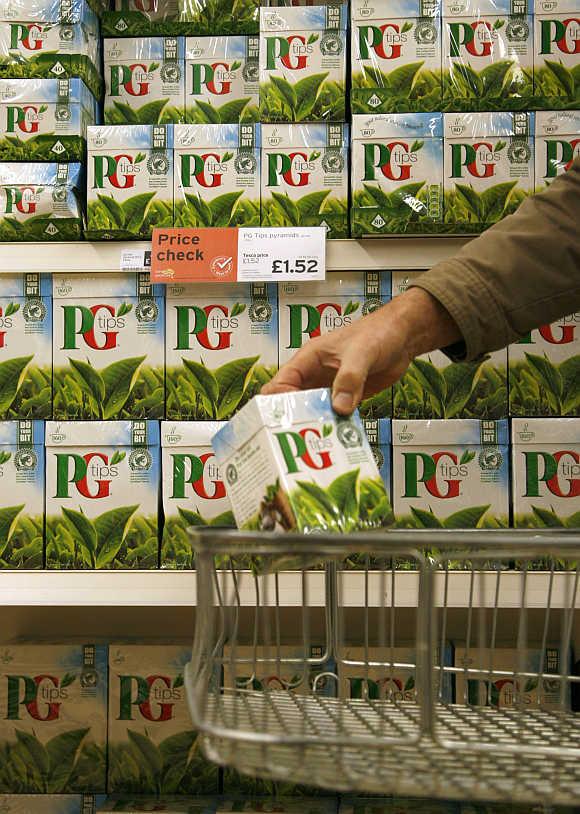 Company plans to tap 75 per cent of revenues from emerging markets, from the current 53 per cent.
IMAGES: Here comes the new BMW X6 for Rs 78.90 lakh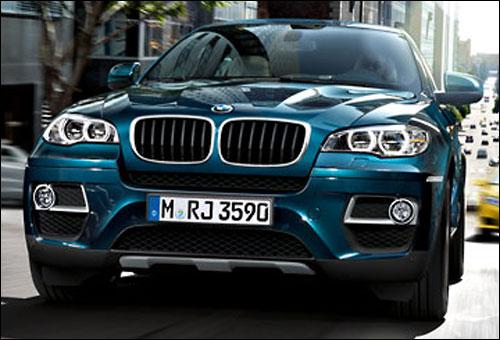 The official prices of the two variants turned out to be pretty much what the market had predicted.
Toyota takes the battle to Nissan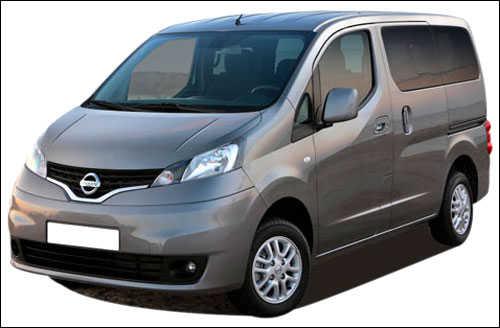 Buzz around Innova Aero and cheaper multi-utility brands of competitors make the going tough for Evalia in a crowded market.
A tour of the NEW Google office in Toronto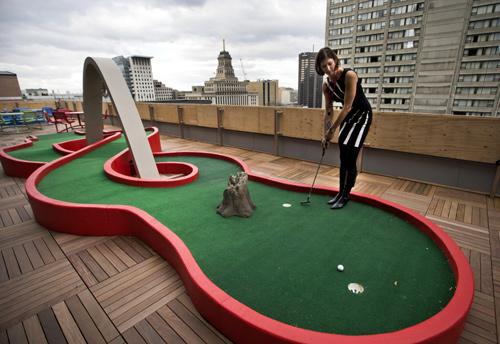 Hailed as one of Toronto's greenest workplaces, Google generates 100 per cent of power for the office from clean green sources.
3 Indian cities see highest rental growth in world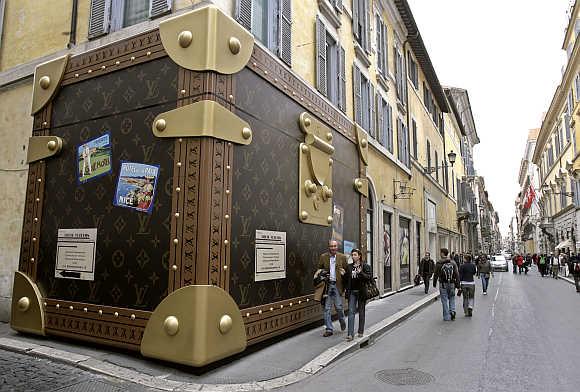 Rental rates are increasing everywhere.
Karnataka: People living near gold mines at RISK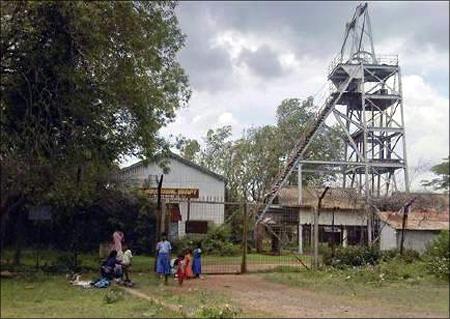 Cases of arsenic poisoning are on the rise in areas near gold mines in Karnataka.
STUNNING cars you would love to drive!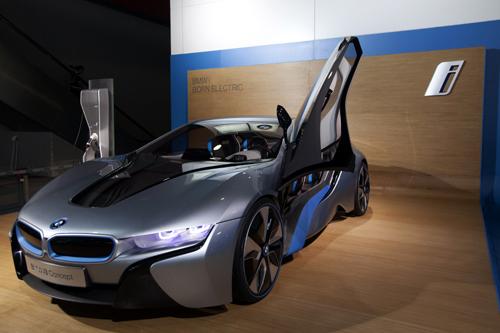 A look at gorgeous machines on display at one of the top auto shows in China.
November 22, 2012
Slowdown now hits education institutes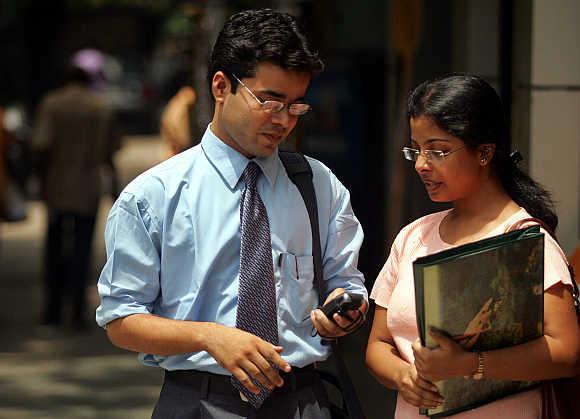 Low admissions, loan-funded capital expenditure pull down creditworthiness of many, with banks wary of lending.
More Free Trade Agreements, less red tape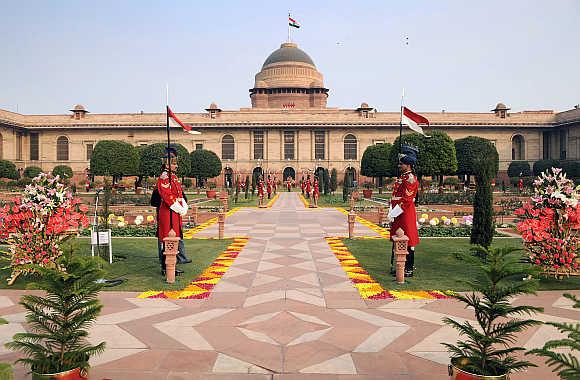 Govt policy, not trade with Asean, stifles manufacturing.
'Books will be dead and become collectors' items'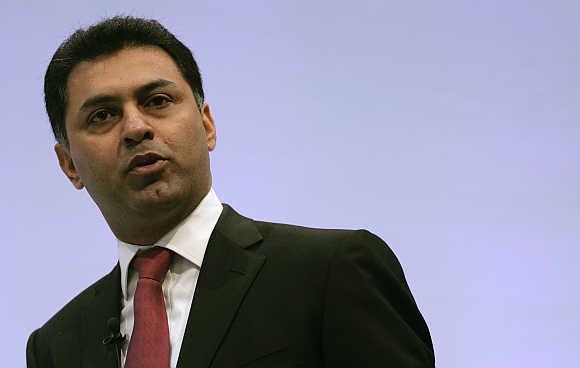 There are over 1.5 billion people on the Internet today, but you have seen nothing yet, says Google's Nikesh Arora.
Images: WORST forms of child labour in Asia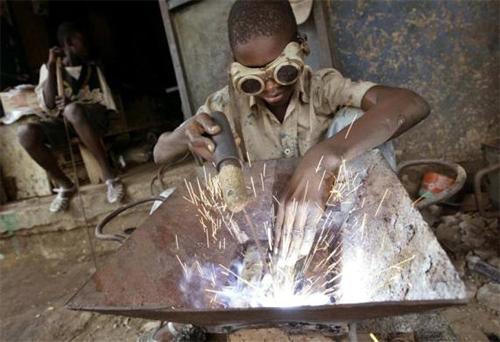 While South Asia is still lagging in curbing child labour, South American countries like Brazil and Chile have made significant strides.
COLUMN: The soft power that India ignores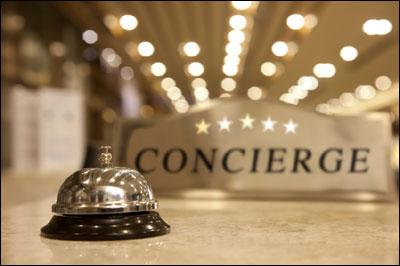 The spin-offs from providing some sort of formal training for the hospitality business are huge.
High gold prices let Indians feel richer, spend more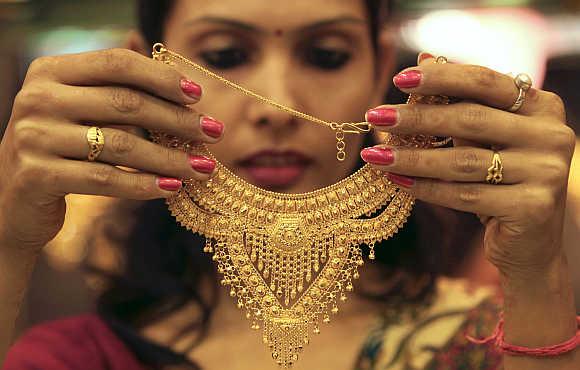 High gold prices let Indians feel wealthier and spend more, making monetary policy less effective.
West Bengal to raise Rs 3,000 cr from 'idle' govt land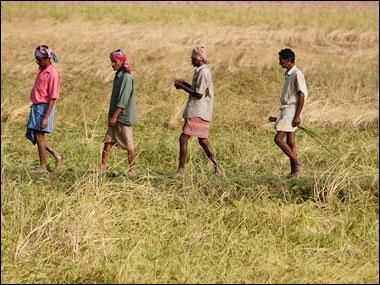 To unlock about 80 acres of premium land in Kolkata, held by four state-owned transport companies.
Kejriwal warns govt on RIL gas rates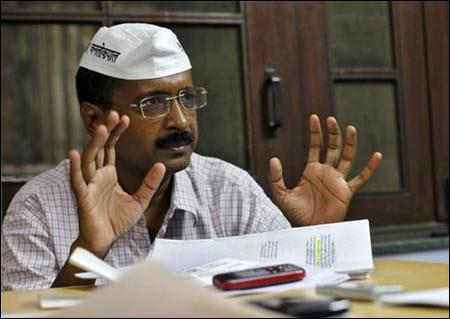 He also described Moily as Mukesh Ambani's agent.
No takers for Mukesh's RGTIL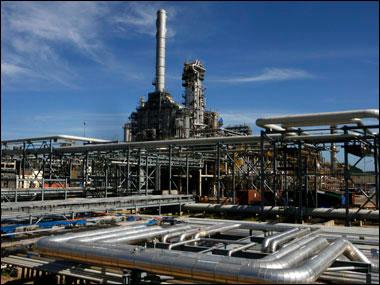 Valuation slips on rights cancellation; OIL pulls out, GAIL puts plan on ice.
Climate change: 3 Indian cities face HIGH risks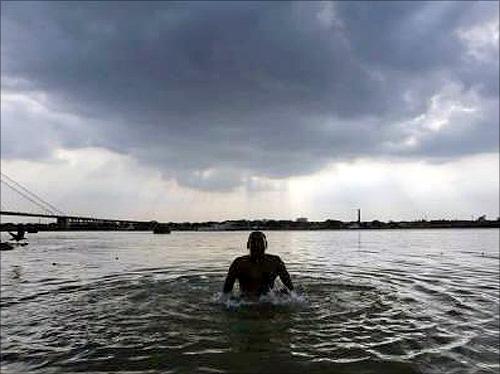 Kolkata came in at seventh while Mumbai was in the eighth position and Delhi at 20th in the fifth annual 'Climate Change and Environmental Risk Atlas 2013', recently released by Maplecroft, a British firm specializing in risk analysis.
SPECIAL: Which way is the market headed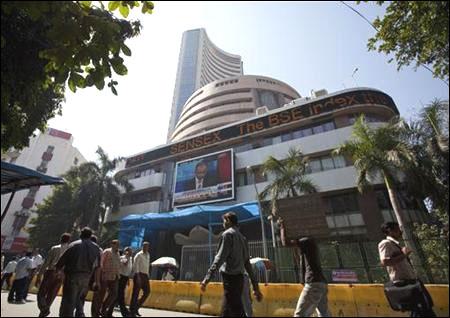 Different trading methods work better during different phases.
AI's Mumbai-London Dreamliner flight from next week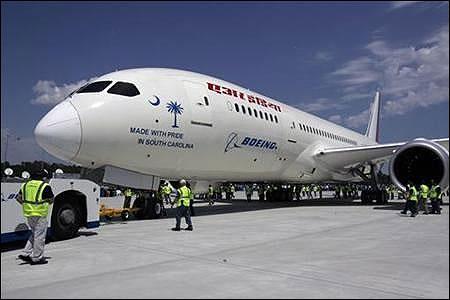 Dreamliner is a 256 seater plane with 18 business class seats and 238 economy class seats.
November 21, 2012
SPECIAL: Fish and a philosophy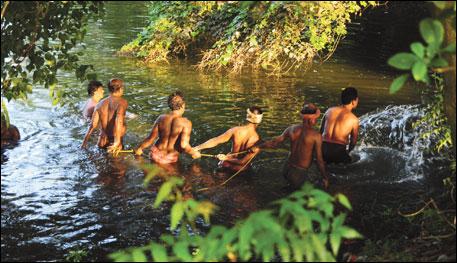 A cooperative in Kolkata shows the way for urban sewage management.
BOOM for Maruti 800 in foreign markets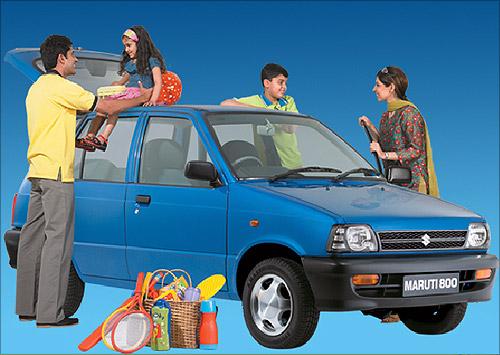 Even as Maruti Suzuki's once bread-and-butter M800 model is seeing interest wane among buyers in India, demand for the country's once most iconic car has shot up in markets abroad.
Subsidy BURDEN: Govt's petro bill turns a headache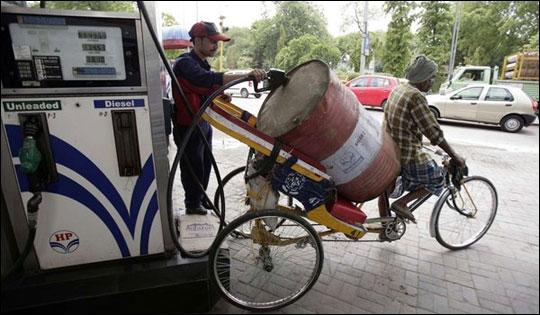 Earnings fall, even as fuel subsidy outgo set to climb new high of close to Rs 1,00,000 cr.
All about Piaggio's top-down strategy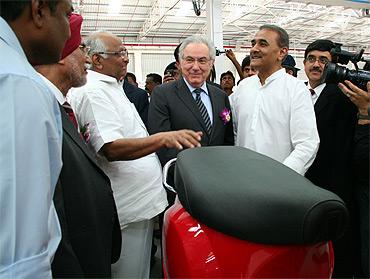 When Vespa returned to India, the excitement at the launch event in late April this year was understandable.
Cable TV digitisation opens up host of opportunities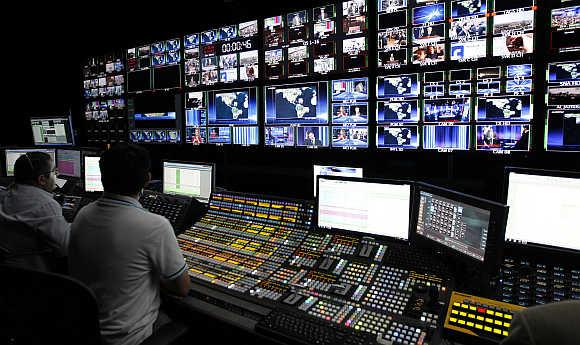 Here's a look at how some businessmen plan to grab the opportunity.
'Let it snow', roars Jaguar in the US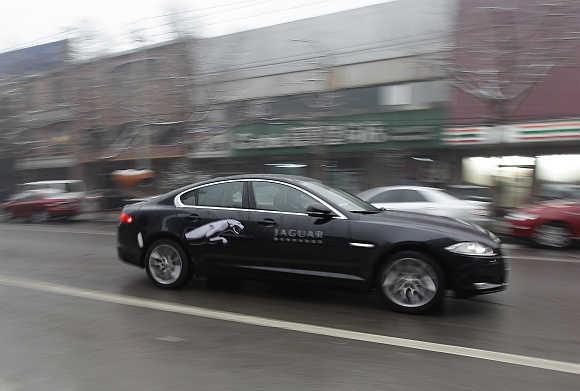 Rivals have long been offering the feature, putting Jaguar's sedans at a competitive disadvantage in the US.
Vijay Mallya's twin hats draw criticism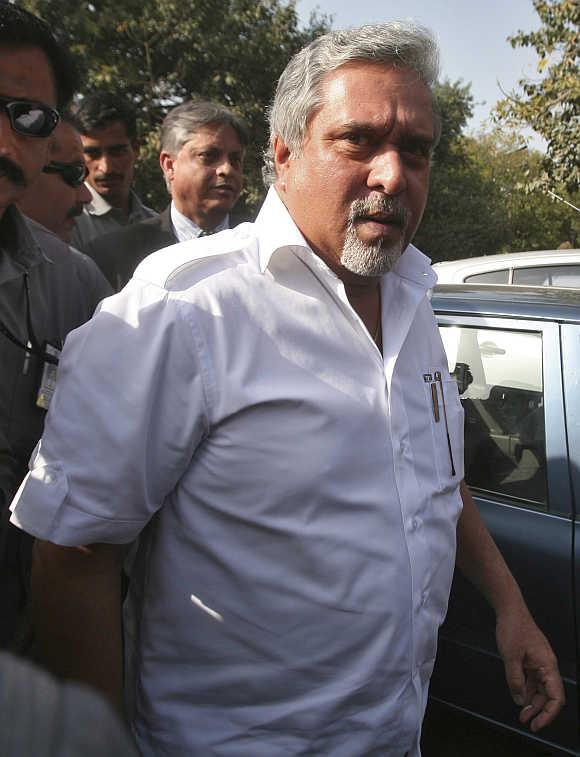 Vijay Mallya was made a Member of Parliament's standing committee on chemicals and fertilisers earlier this year.
Chevrolet to LAUNCH 2 more cars in India, soon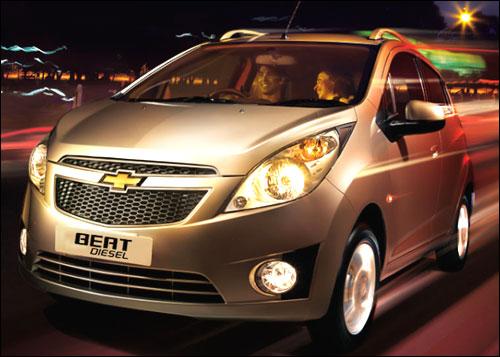 Chevrolet started the year with Sail UVA hatchback and Enjoy MPV, and is the only automaker to have refreshed all its models within a span of one year.
NEW LAUNCHES: Find out changes made to 4 small cars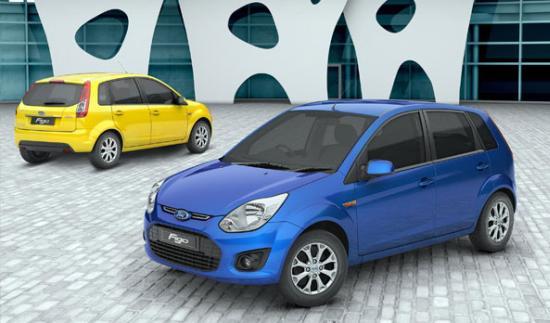 This festive season, manufacturers went all out to launch new cars and upgrade existing models to retain customer loyalty. The most exciting launches were in small car space. Find out if the upgraded cars do give buyers more bang for bucks.
Slowdown? These cars still have a LONG waiting period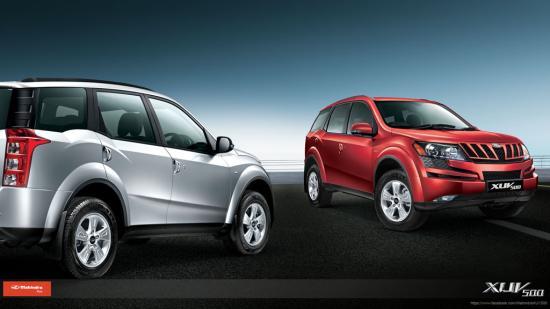 While some carmakers are lowering their sales targets, Maruti Suzuki DZire, M&M XUV500 and Renault Duster are selling strong.
India's 20 most POWERFUL women in business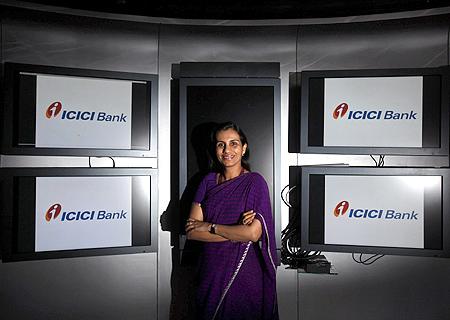 Chanda Kochhar has been named as the most powerful woman in business in India for the second consecutive year by Fortune Magazine.
November 20, 2012
India: World's 4th most 'vacation-deprived' nation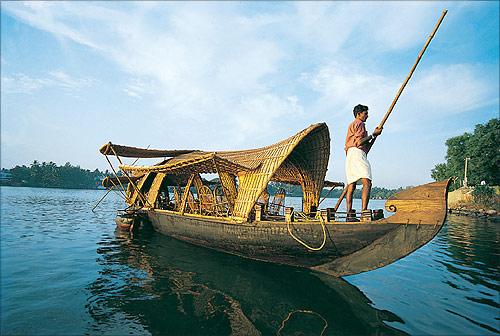 Indians come on the top when it comes to preferring work over vacations and they tend to either cancel their holidays for urgent assignments or to indulge in office work even on off-days.
Honda to 'Amaze' India with its first diesel model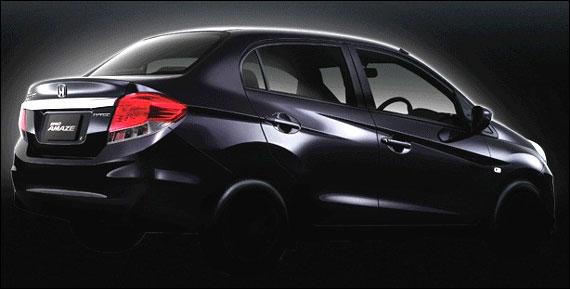 Apart from considering a sports utility vehicle on its premium hatchback Jazz platform, using the same 1.5 litre engine that will power the entry level sedan Amaze, R&D officials of the company said they are also working on smaller diesel engines keeping in mind the Indian market.
New ultraslim Fossil watches @ Rs 4,995!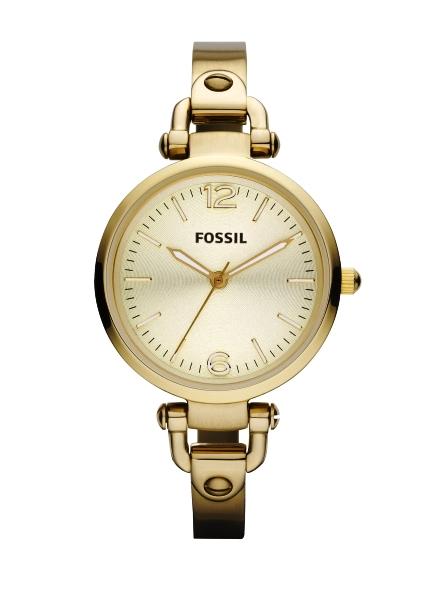 Fossil recently unveiled its latest collection of watches 'Georgia'.
Will Obama's moves HIT Indian IT sector?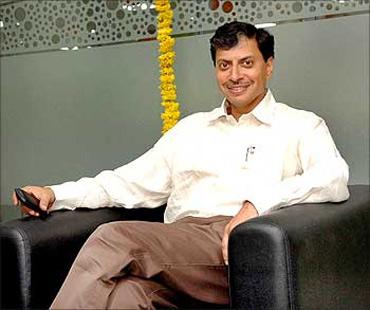 Phaneesh Murthy, CEO, iGATE, is one of few businessmen who openly said Obama's re-election is not the best news for IT outsourcing industry.
India's credit drought might be here to stay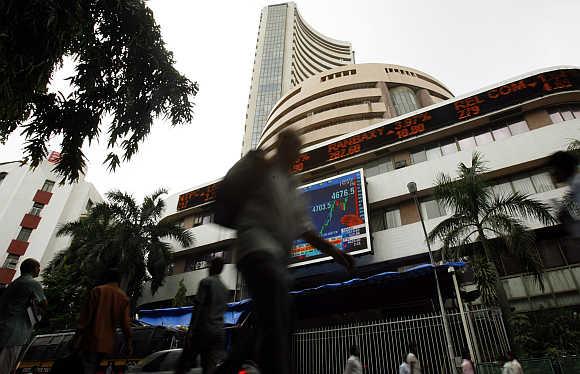 India is finally waking up to the fact that its credit drought might be here to stay.
Kingfisher turnaround plan likely this month-end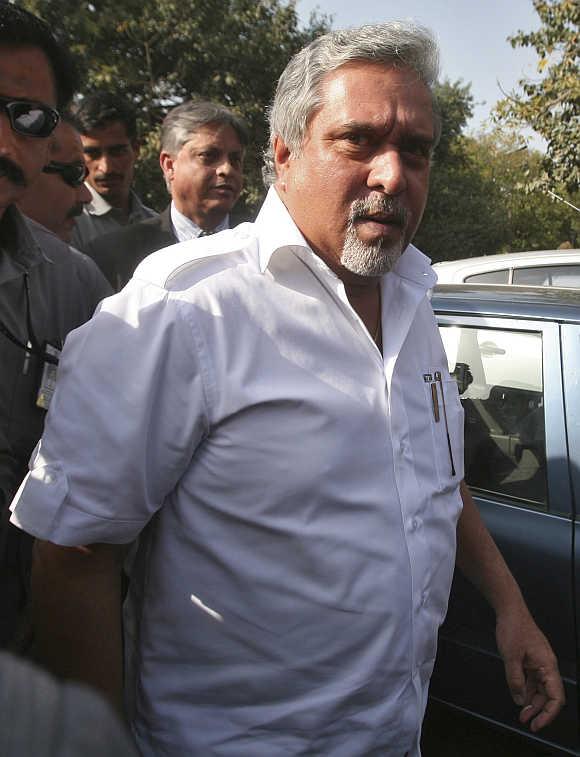 Bankers and the senior management are expected to convene another meeting later this month.
3 Indians in Fortune 2012 biz people list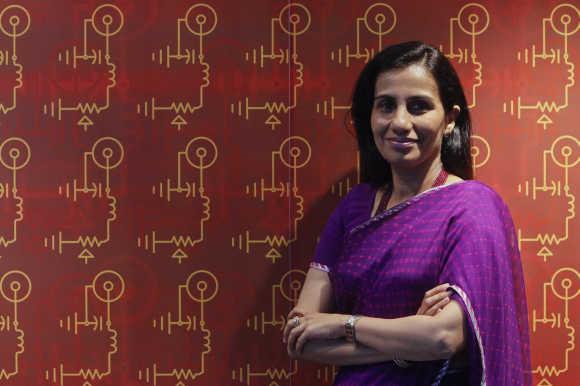 The list has been topped by Amazon founder and CEO Jeff Bezos with Apple CEO Tim Cook coming in at the second place.
Obama worst US president for outsourcing: Bhagwati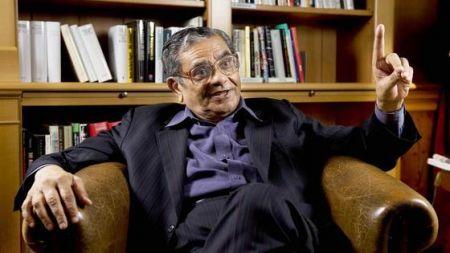 Barack Obama is the worst US president as far as outsourcing is concerned, says Jagdish Bhagwati.
India's HIGHEST paid women executives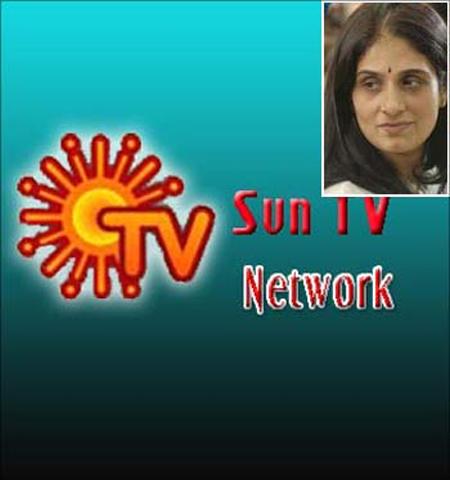 Kavery Kalanithi of Sun TV Group has retained her position as country's top paid business woman although her pay package declined to Rs 57 crore in 2012, according to Fortune magazine.
US fiscal cliff won't impact Indian IT: Nasscom
A fiscal cliff refers to the simultaneous expiry of tax breaks and the introduction of spending cuts.
It takes 8 years' savings to buy home in Mumbai, Delhi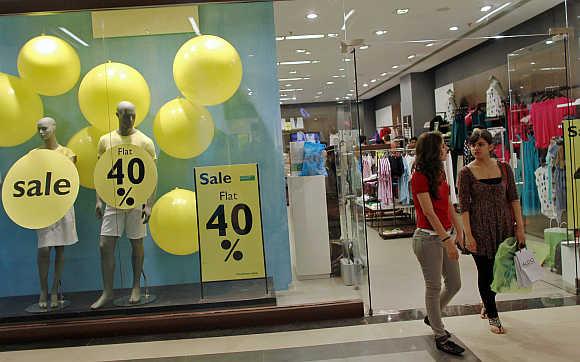 Hyderabad, Pune most affordable to rent and buy.
10 hottest property markets in the world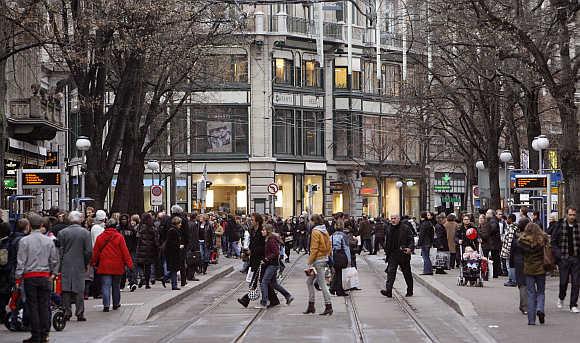 Let's take a look at some of the major financial cities in the world.
SPECIAL: Should you invest based on analysts' calls?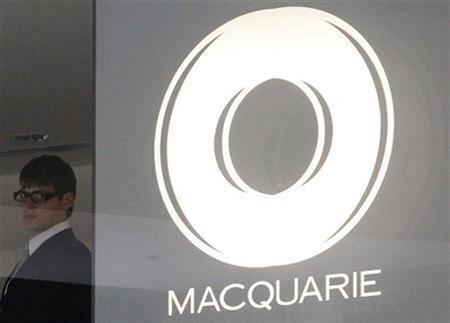 Take note of aggressive ones, but don't base your investment decisions solely on these. Read on to know why...
LPG mess: Will you get more subsidised cylinders?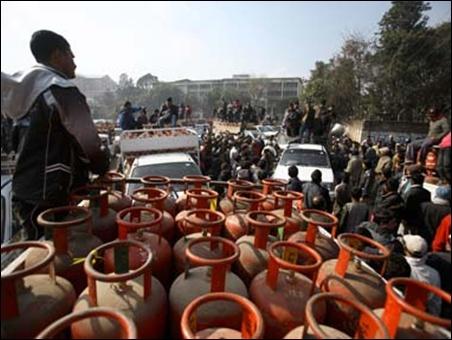 The domestic LPG business in the country, which caters to 133 million households, has undergone a sea of reforms in the current financial year, helping the government check the burgeoning subsidy bill.
Why Kejriwal calls NREGS a joke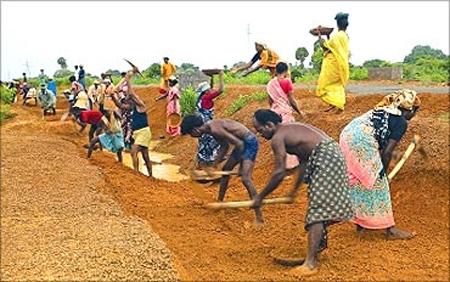 NREGS has no place in the scheme of things that Kejriwal prescribes for the nation in his book Swaraj.
There is no AUSPICIOUS day for investing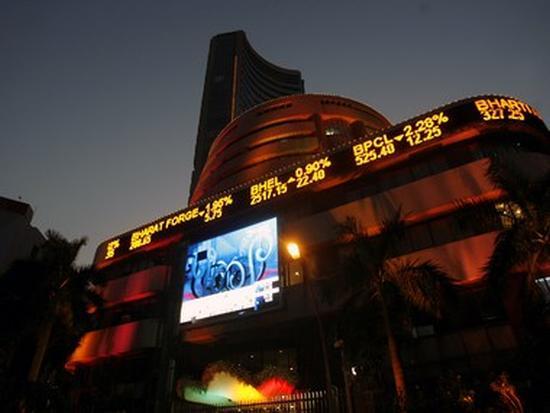 While some investors follow fundamental research and price charts to invest in stocks, there some who rely on planetary movements to invest. Here are some heuristics investors resort to and ways to avoid it.
November 19, 2012
Can Vijay Mallya AFFORD his flamboyant lifestyle?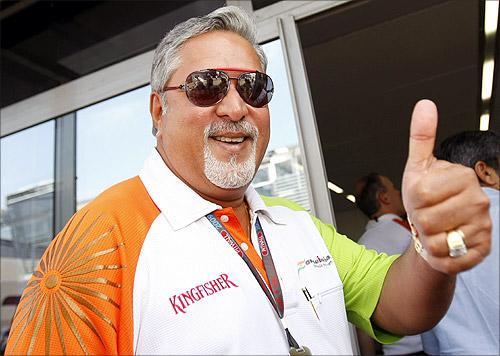 The famous tag of "king of good times", used equally for Mallya and his Kingfisher beer, has been punned mercilessly in newspaper headlines to highlight the trouble in his airline.
PM concerned over trade imbalance with China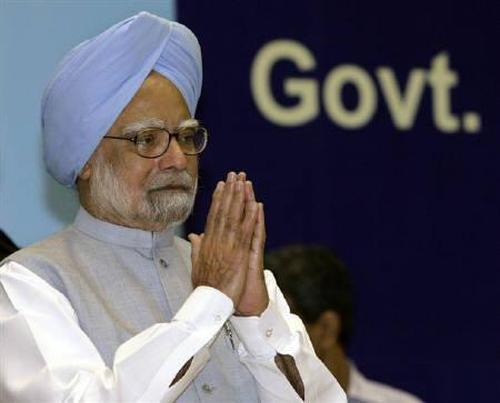 India and China will be holding the second Strategic Economic Dialogue in Delhi later this month with an aim of enhancing business engagement between the two of the fastest growing economies, significantly at a time when the western world is facing crisis.
Lessons from the HSBC money laundering MESS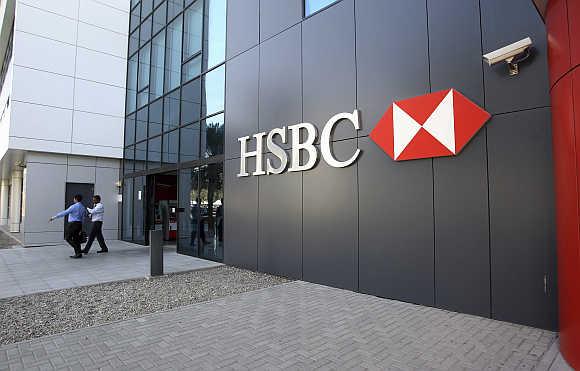 The many ways in which the fast-expanding bank got it wrong on money laundering.
Renault's ANSWER to Maruti's Ertiga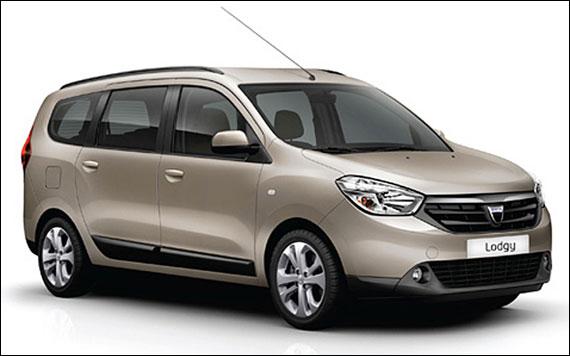 Renault readies a practical and spacious people-carrier for a 2014 Auto Expo.
Plan a budget holiday overseas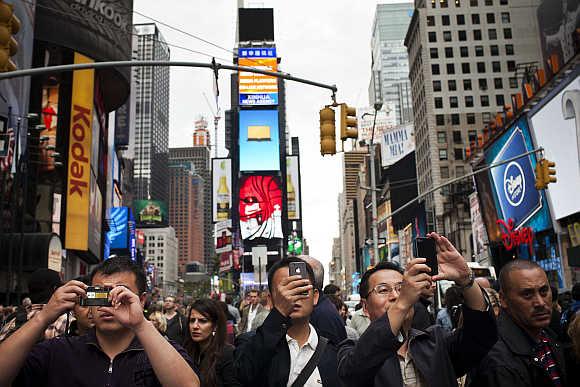 Booking in groups and buying forex now will help reduce additional expenses.
GDP: India and China to surpass G7 nations by 2025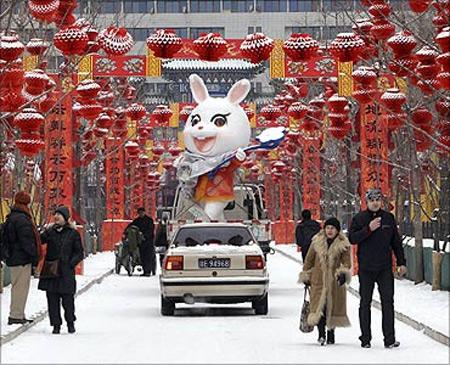 While China's economy may very well outrace the combined euro zone by the end of this year, India is likely to jump over Japan's economy, according to a latest report by the Organization for Economic Cooperation and Development (OECD).
Column: The TRUTH about Swiss bank accounts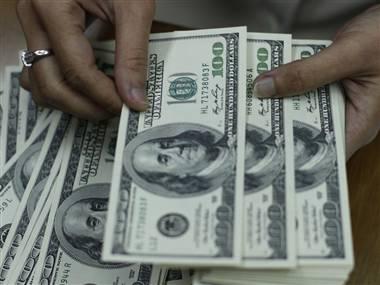 Getting a Swiss bank account is not an easy affair.
Why is economy looking at government for help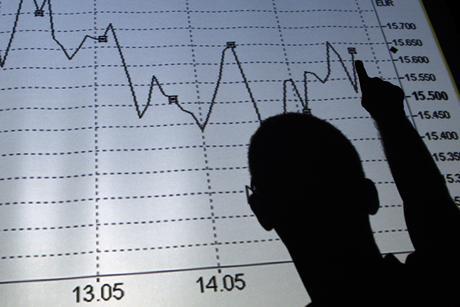 A quarter before, the gross domestic product grew just 5.3 per cent.
United States set to become the new oil power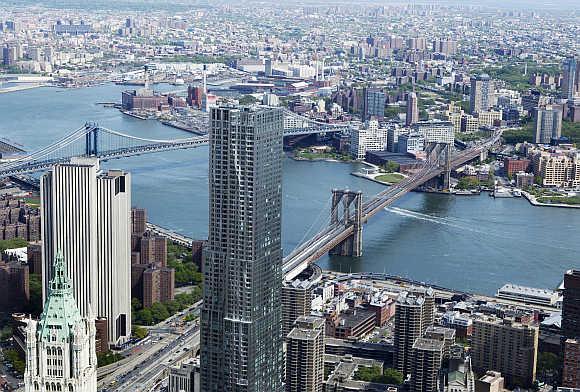 Despite the reality of the fiscal cliff, the US declinism industry is beginning to bottom out now.
SPECIAL: Is Dr Singh a victim of Indian politics?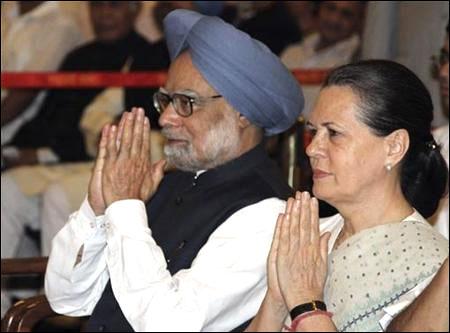 Sonia Gandhi and the PM are not in conflict about aam-aadmi policy
China needs to focus on social spending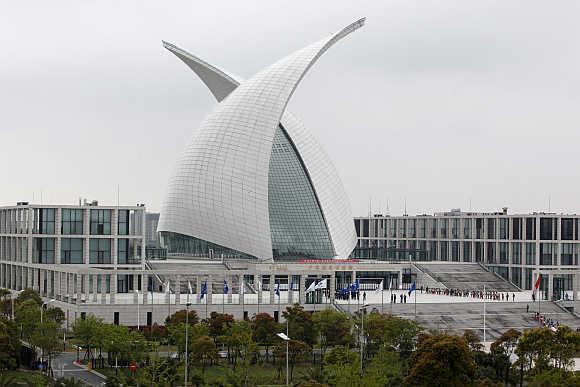 To aid global rebalancing, China needs to re-orient domestic policy to social spending.
Global retail chains put off India plans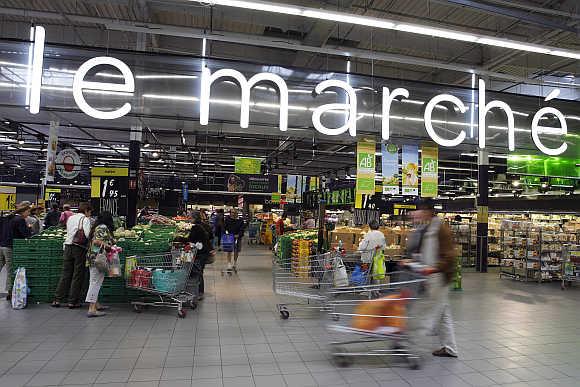 International multi-brand retail chains have all pushed their India plans to 2013.
Which European country has the highest GDP? Find out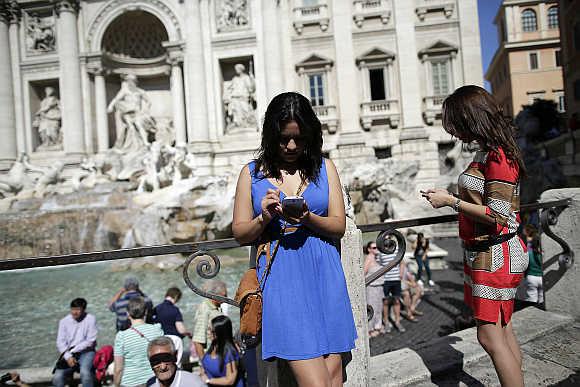 There are some countries in Europe that are not doing that badly.
November 18, 2012
Rupee worst performer globally during 1-month period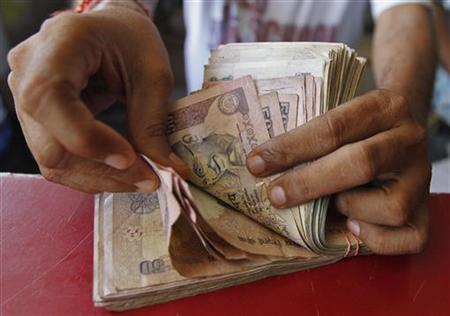 Rupee has sharply fallen from 52.88 levels one month ago to 55.16 on Friday.
November 17, 2012
Large-screen TVs fail to excite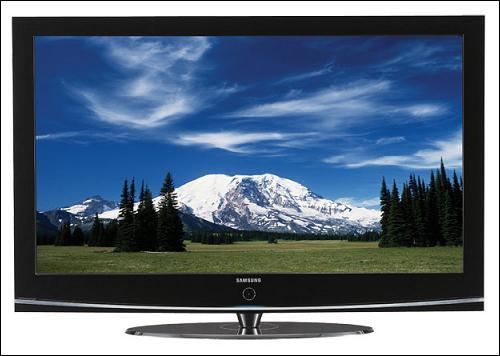 According to market sources, there has not been any real sale for most recent launches in the large screen category so far.
SPECIAL: Is the worst really over for DLF?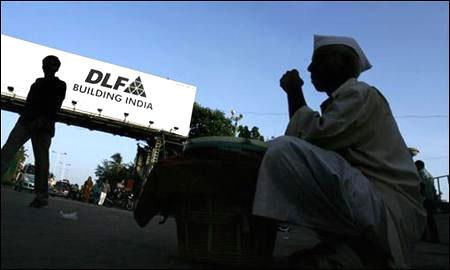 The company will have 9 mn sq ft of property for sale in the second half of 2012-13, which is three times what it sold in the first half.
'Casino banking' can put us in danger: Subbarao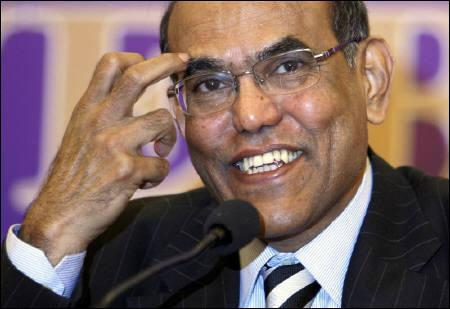 Recent financial crisis underscored the dangers of over-financialisation of the real economy.
Most expensive shopping streets in the world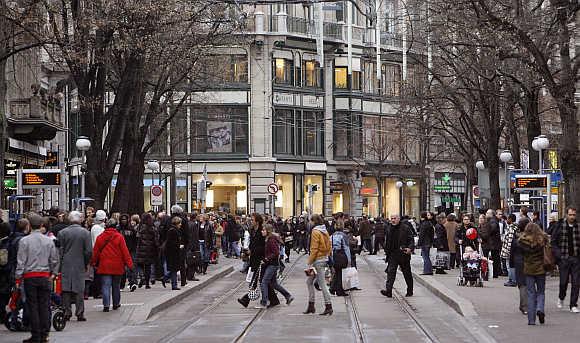 There are some cities in the world that have really expensive shopping streets.
November 16, 2012
Rajat Gupta should pay $15 million penalty: SEC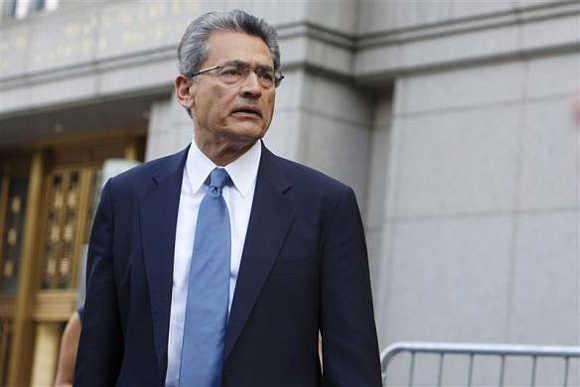 The US government has asked a court in New York to slap a maximum penalty of $15 million on India-born fallen Wall Street titan Rajat Gupta and permanently bar him from serving as director of any publicly-traded firm for his "terrible breach of trust" by indulging in insider trading.
How scamsters are DUPING job seekers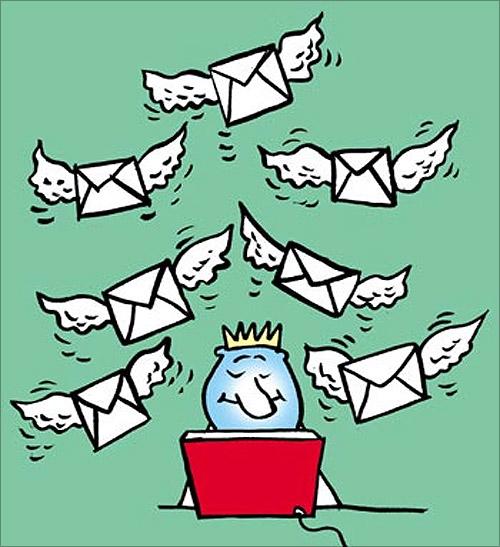 With growing internet penetration and aspirations, there's a surge in the number of fraudsters issuing fake ads and decamping with the money.
Stock Guru story can put caper films to SHAME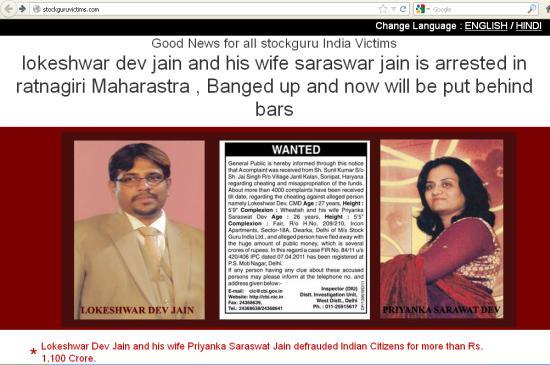 To cover their tracks, they managed to take new identities in each new place to suit the local culture. They became the Zaveris in Gujarat, the Khatris in Uttar Pradesh and the Maheshwaris in Dehradun.
BEST multinational workplaces in the world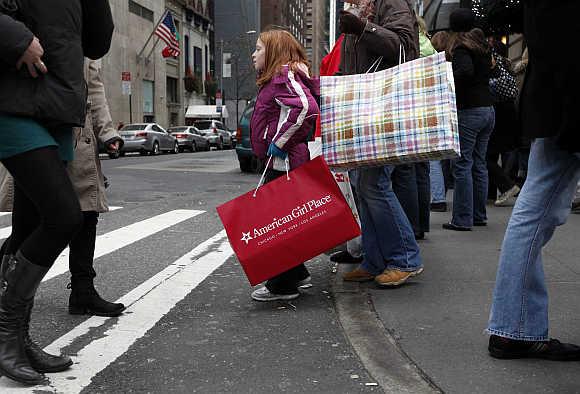 Creating a great workplace is challenging enough; being in the top 25 of all multinationals around the globe is tougher still.
Has the 2G spectrum auction really been a FAILURE?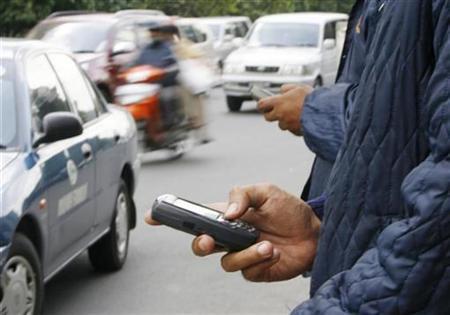 Deconstructing the numbers shows companies have bid smartly to get the best deals.
Incredible India goes for kill, but it's not enough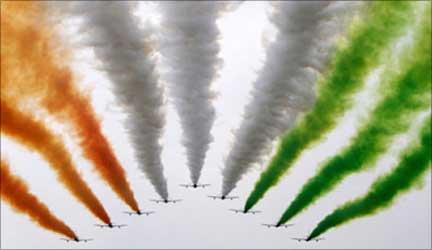 Almost a decade after its launch, the campaign has turned a new chapter.
DEBATE: Is Haldia Mamata Banerjee's Singur?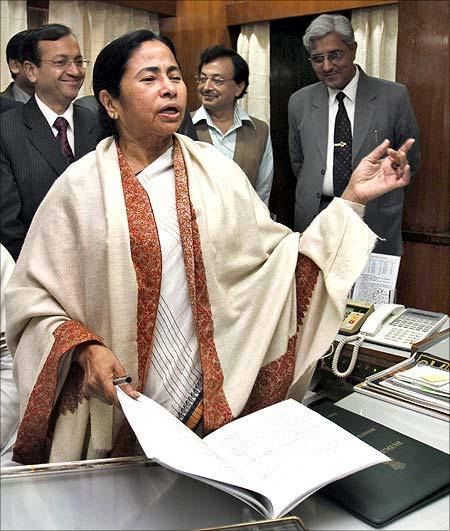 The fear of labour militancy will lead to further industrial flight, but Singur's electoral power came from farmers' rights.
Popularity of Indian stocks at 11-month LOW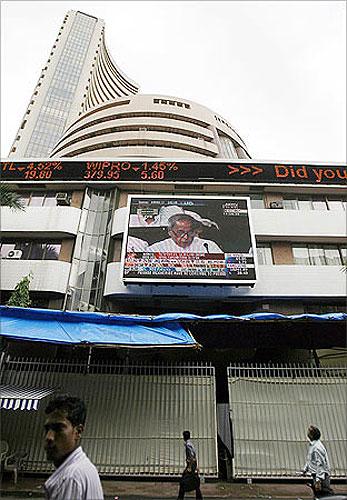 BofA-ML global fund manager study says investors 11% underweight on Indian stocks in November, down from about 5% in the previous month.
Can Reliance Infra become the NEXT L&T?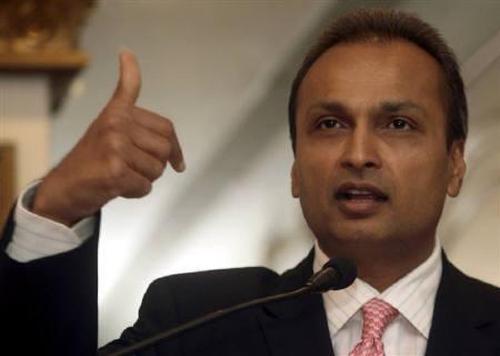 The company has taken up significant projects but they are either delayed or the company plans to give them up.
Conservative Chennai ready to splurge on luxury brands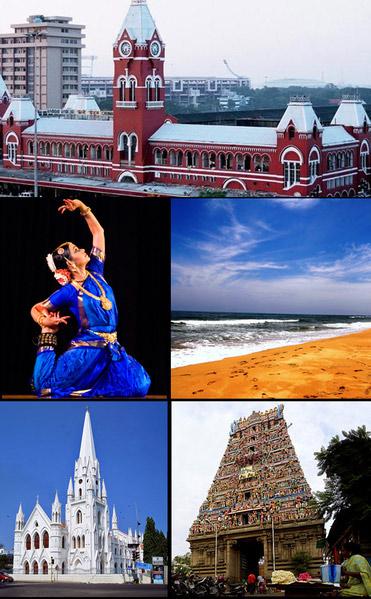 An estimated 1 lakh people in Chennai have assets over Rs 5 crore.
Most profitable retail stores in the United States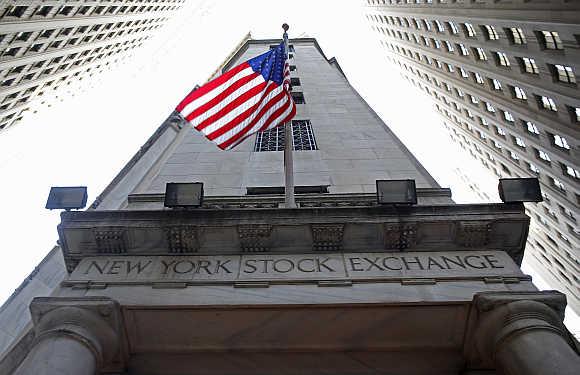 Let's take a look at some of the most profitable stores in the US.
November 15, 2012
Petrol price reduced by 95 paise per litre

Oil companies have cut petrol price by Rs 0.95 per litre with effect from midnight tonight.
Govt to HANDHOLD stressed sectors: FM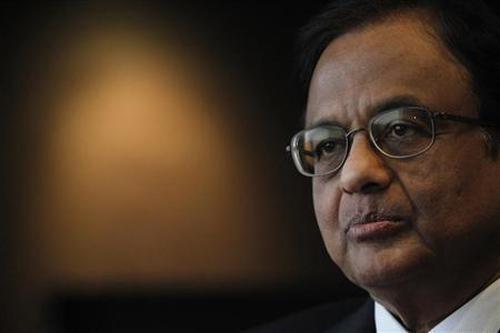 Chidambaram said that government will work out a strategy to assist industry segments reeling under the impact of economic slowdown.
Asia still a bright aviation market despite slowdown
While China continues to be the largest engine for growth in Asia, other parts of the region were also seeing significant increases in demand for travel with a fast-expanding middle class providing a 'brighter outlook' for Asian carriers, the latest study by the Association of Asia Pacific Airlines has said.
Will Indians be better-off than Americans by 2060?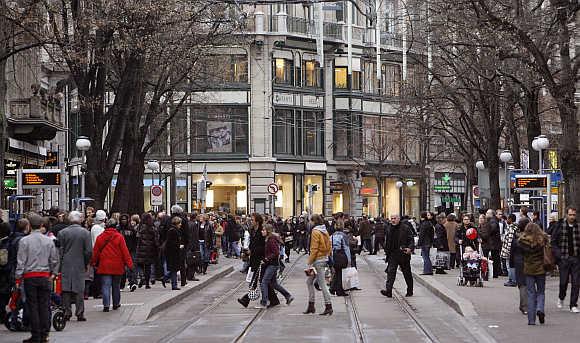 Let's take a look at GDP per person in 2011 and 2060 around the world, including India.
IMAGES: Two stunning electric cars from BMW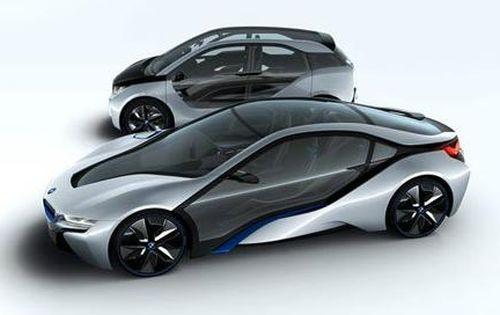 One of them, i-3, is a city car that the company will start selling in 2013. The other, i-8, is an electric sports car that will be available in 2014.
Mobile handset sales: Who are the toppers?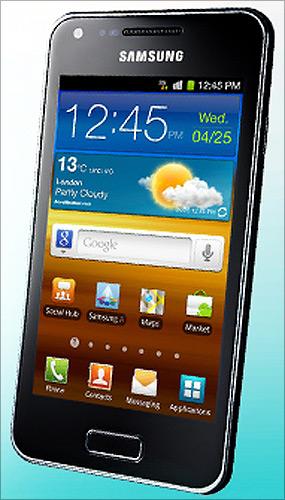 Despite a 3 per cent dip in global mobile phone sales to 428 million units in the third quarter, smartphone sales jumped a full 47 per cent, according data released by research firm Gartner.
Fiscal cliff: Obama talks tough once again
Emboldened by a victory at the hustings, Obama made it clear that the wealthiest Americans would have to pay higher taxes and tax breaks for middle class should stay.
India's IT sector faces tough times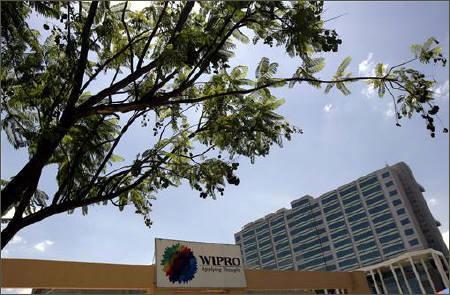 In its mid-year review, the software association Nasscom has revised its forecast for software and services exports (IT & ITeS) for the current fiscal year of 2012-13 to 11 per cent, from the 11-14 per cent range indicated at the beginning of the year.
Can Vikram Akula do a Jobs with SKS?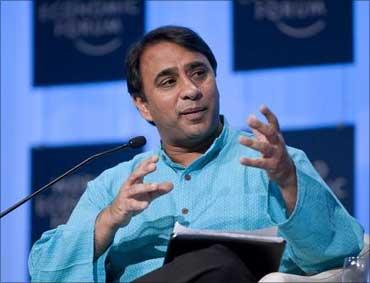 The storyline pretty much resembles that of Apple co-founder Steve Jobs, who was fired from the company in 1985.
Can HUL take over L'Oreal's hair care market share?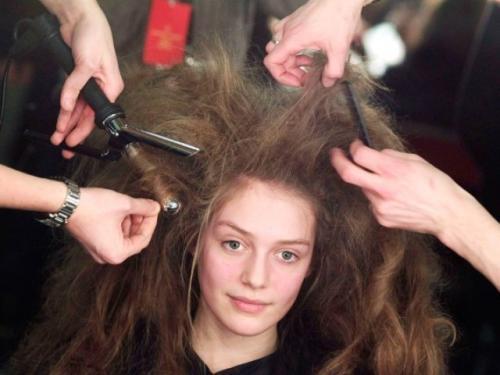 By targeting the salon-going consumer through Tresemme, Hindustan Unilever is taking its premiumisation agenda to the next level.
STOCKS: Where should you put your money this Diwali?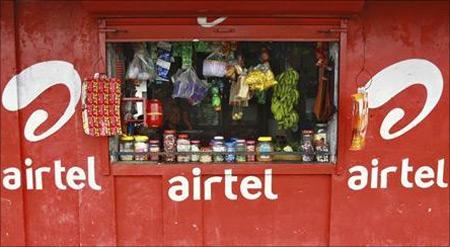 As investors struggle to find quality stocks following the sharp rise in the benchmark indices, four brokerages give their picks.
What does the new Samvat hold in store for markets?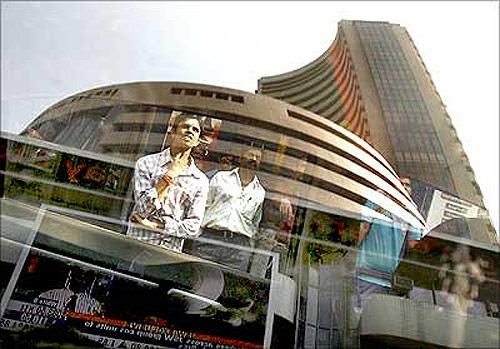 At first glance, the last samvat the year as reckoned by the lunar calendar, from one Diwali to the next has seen decent gains for equity investors.
November 14, 2012
India's requests for web content removal rises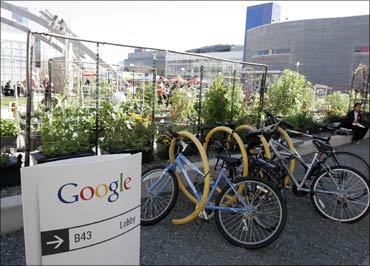 Indicating a growing trend of the government surveillance of internet activities of people and organisations, India sought confidential web user details in as many as 2,319 cases from Google in the first six months of 2012.
Sensex likely to touch 24,000-mark in Samvat 2069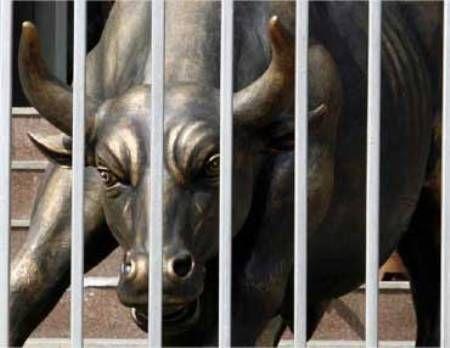 Samvat 2069, which will run till next Diwali, is likely to see smart gains in the Indian benchmark indices with the Sensex likely to surpass 20,000-mark and trade in the range of 22,000-24,000 zone over the next one year, say experts.
'Global rating agencies are like restaurant critics'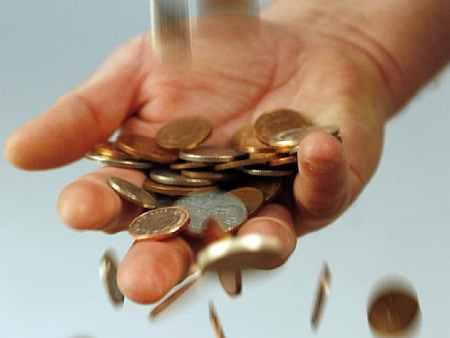 Standard and Poor's in its report on October 10 had said that there was one-in-three likelihood of rating downgrade for India in 24 months if 'the country's economic growth prospects dim, its external position deteriorates, its potential climate worsens, or fiscal reforms slow'.
No salary: Kingfisher employees in a limbo
Kingfisher Airline employees, who have not received their May salary despite an assurance from the airline management, are likely to chalk out an action plan next week, if they do not receive their dues by November 17.
Bonded labour practice thriving in modern forms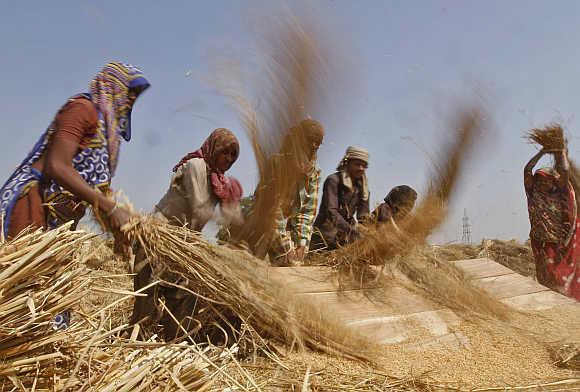 Practice has been outlawed but evolving structure ensures that it proliferates in modern forms.
When public debt turns not only risky but toxic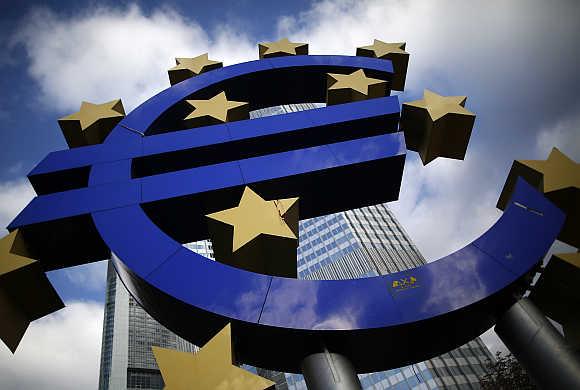 There are both similarities and differences between euro-zone public debt today and mortgage-backed securities in 2007.
SPECIAL: Navin Jindal's toughest hour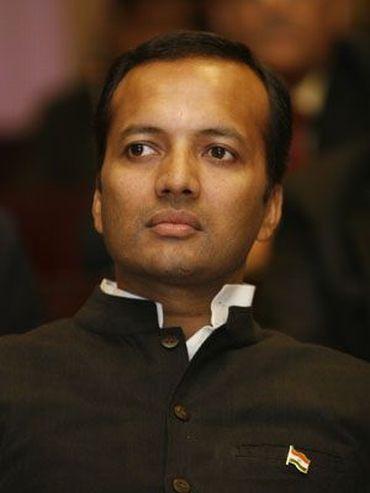 A look into the controversies the 42-year-old chairman and managing director of Jindal Steel and Power has battled in the last six months.
Taj's global ambitions: Much room for improvement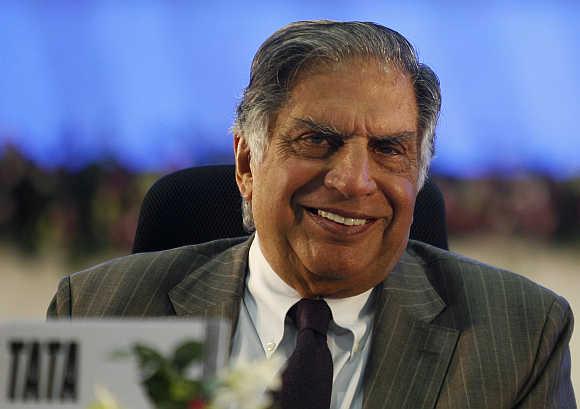 Indian Hotels Company reported a 29 per cent increase in net loss in the first half of this year.
Why India Inc will report LOWER earnings next quarter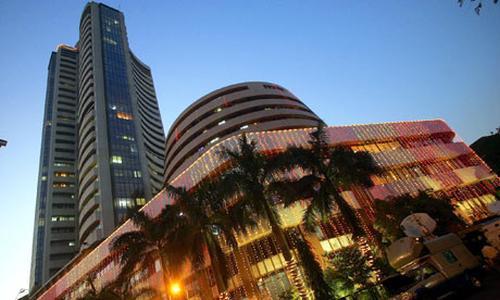 The government is the biggest consumer and investor in the economy. And once it starts cutting back on expenditure to bring down fiscal deficit, it will affect corporate earnings.
Are legislative HURDLES over for FDI in retail?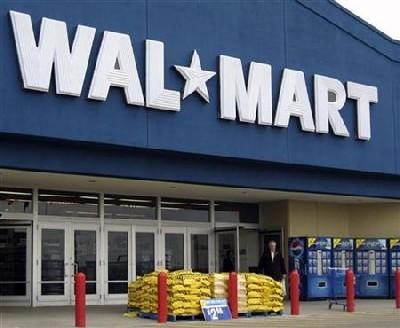 The question is not whether FDI in multi-brand retail is desirable or not, but whether the rules of conducting business in Parliament need to be reviewed.
For rich Indians, no pause button on spending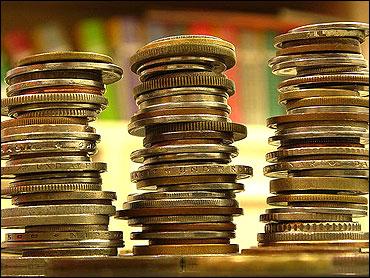 Indians are indeed spending big on luxury cars, plush homes and taking more foreign trips than before.
Gujarat's growth model better than other states: CLSA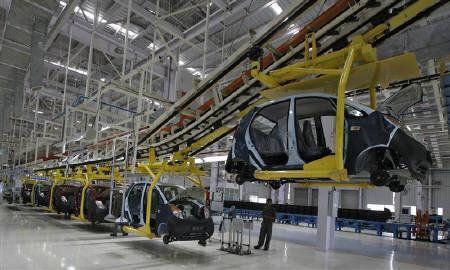 Gujarat has a far better chance, according to analysis by research firm CLSA, of sustaining its high growth trajectory in the next few years as compared with competing states such as Maharashtra and Tamil Nadu.
November 13, 2012
Why having a clean credit history is important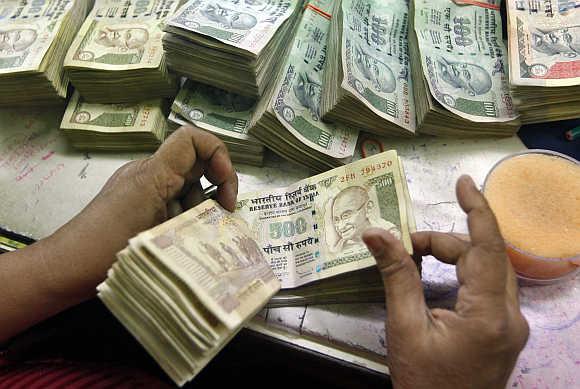 Even before the first salary is credited, there is an EMI to be paid.
Where is regulator's response to charges about HSBC?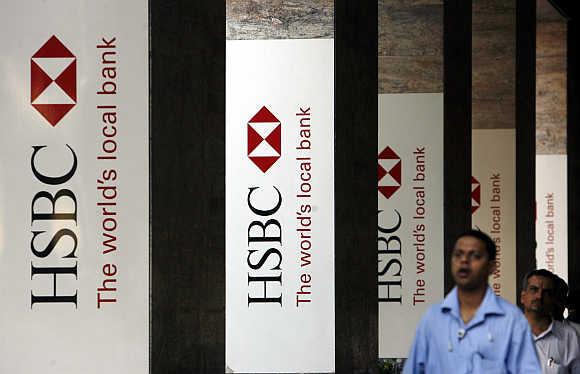 Government has refused to acknowledge Arvind Kejriwal's charges.
Car segment to gain speed from Jan 2013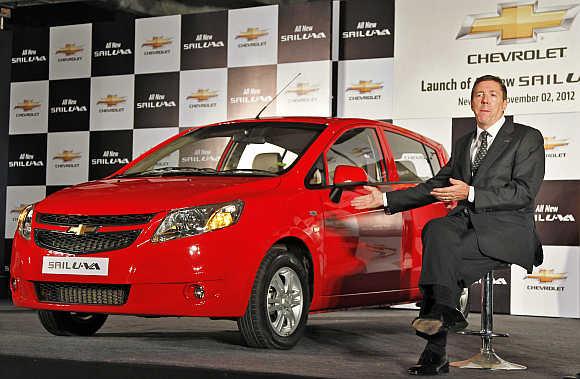 Segment has been rather sluggish due to high fuel and input costs coupled with high interest rates and negative market sentiments.
India's slide to irrelevance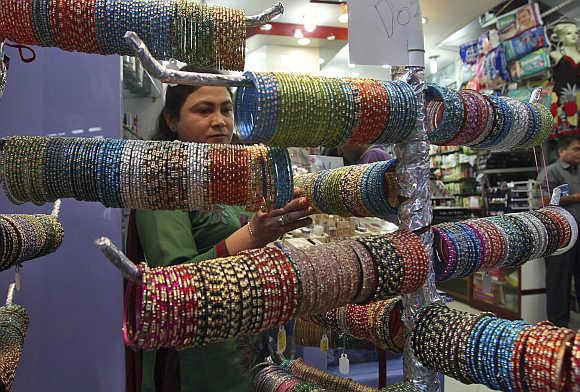 Regardless of recent reforms, international investors are still bearish on India.
Audi Q3 and BMW X1: Lean, sharp and sophisticated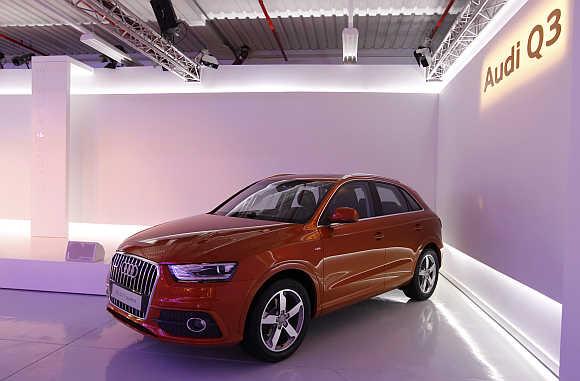 Big Three German manufacturers have all decided to get into the lower end of the luxury market.
Six WACKY gadgets for fun with family this Diwali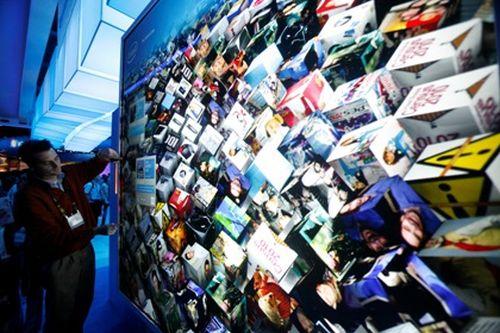 This holiday, if you are torn between choosing a family gadget and a whacky one, there are many devices that promise to be both.
How oil BOOM transformed this American state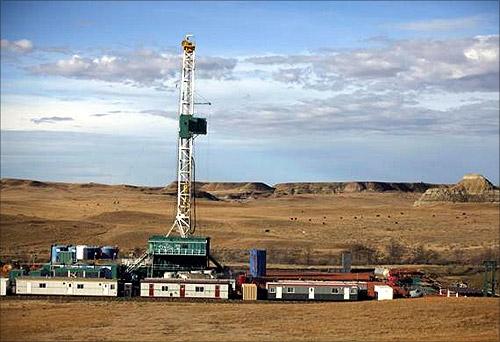 Thousands of people have flooded into North Dakota to work in the oil drilling industry.
SpiceJet narrows net loss to Rs 163 cr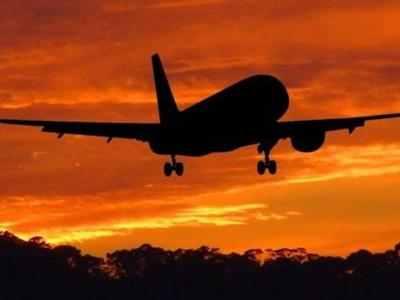 Fuel costs, interest and lease rentals increased but an increase in other income (Rs 11 crore) and non-operating income (Rs 28 crore) helped the airline to boost revenue and contain losses.
Tata Sons net dips on income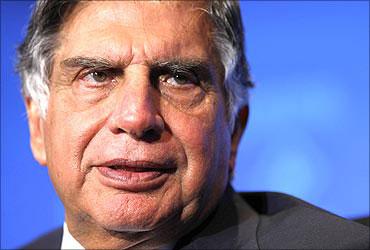 Earnings primarily from dividends received from group firms and sale of shares.
IT-BPO sector set to grow 11% in 2012-13: Nasscom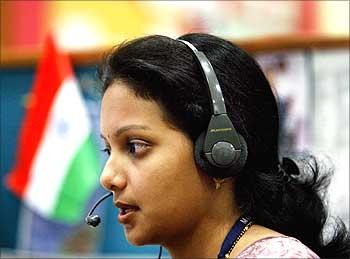 Nasscom to set a committee to look for successor of Som Mittal.
November 12, 2012
Market leader Colgate faces stiff challenges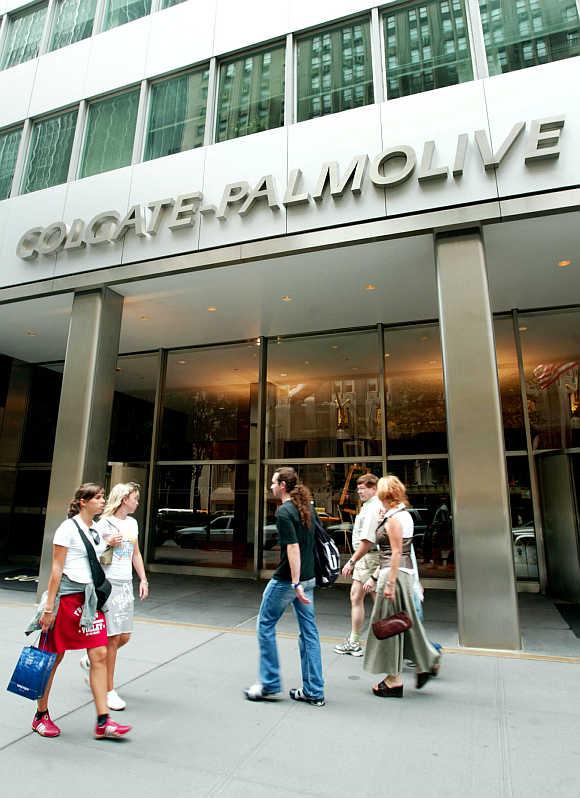 Dominant market leader has been adding new users every year, but there are stiff challenges ahead.
Are shareholders, directors insensitive to graft?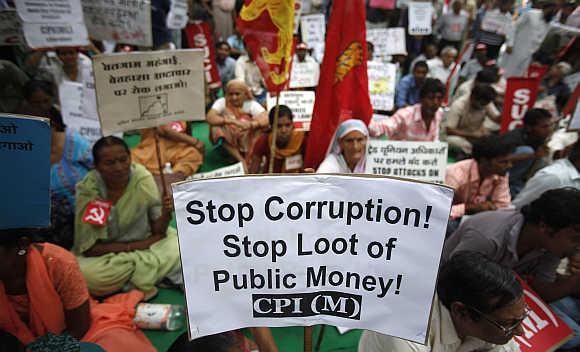 Some civil societies are fighting to reform the system without any significant outcome so far.
IMAGES: The stunning new B-Class Mercedes-Benz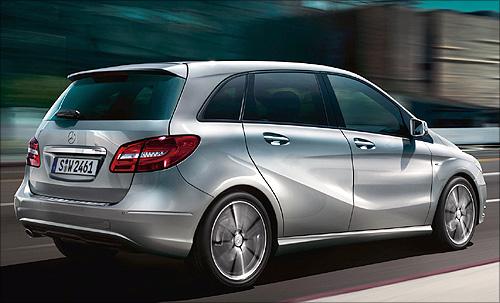 The new Mercedes-Benz B-Class is a luxury product that also provides comparative value for money.
The rags to riches story of Leela Hotels founder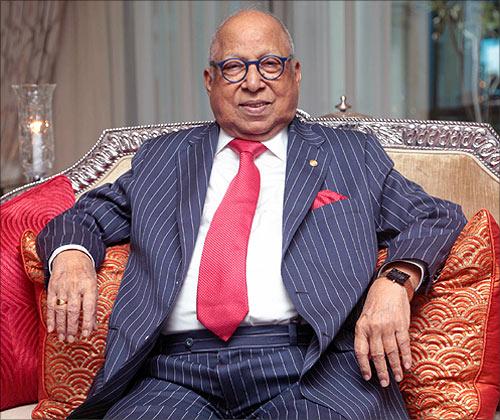 Captain C P Krishnan Nair may be 90 but his energy and passion for work has not diminished a bit even now.
The dark, silent DEATH of India's energy capital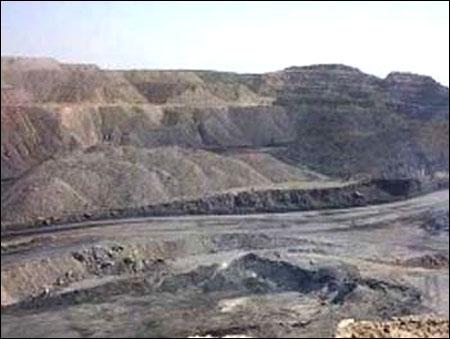 The electricity that Singrauli produces to light up others' homes has poisoned its people and the environment with mercury.
CFOs expect growth to fall below 6% in FY14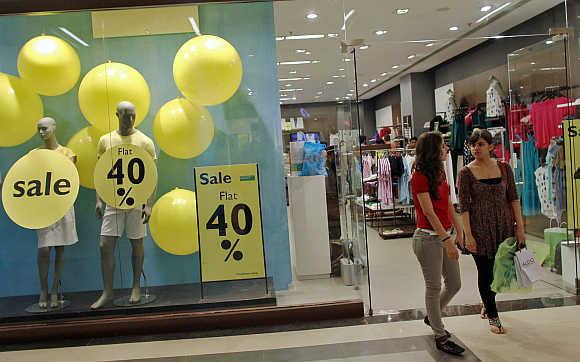 India's growth in 2013-14 would be less than six per cent.
PIX: These 4 hatchbacks sport automatic transmission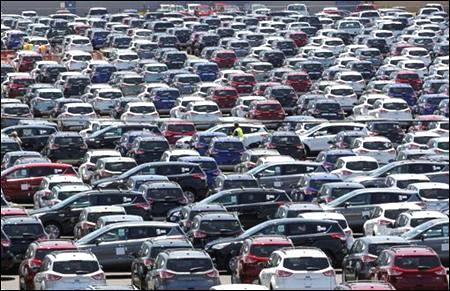 Recently Honda launched Brio AT, which was welcomed splendidly by the young auto-freaks in India.
Economic freedom in 20 Indian states, Gujarat is No.1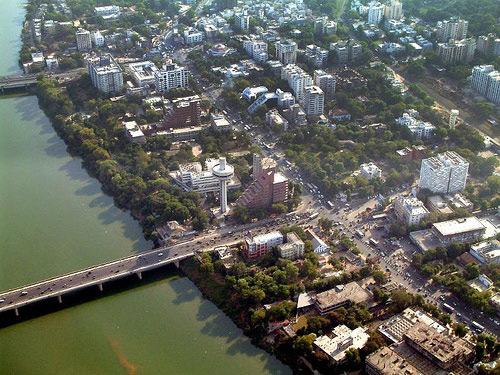 Gujarat is India's top state in terms of economic freedom, according to 'Economic Freedom Rankings of the States of India 2012'.
November 11, 2012
Afghanistan beckons Indian industry with red carpet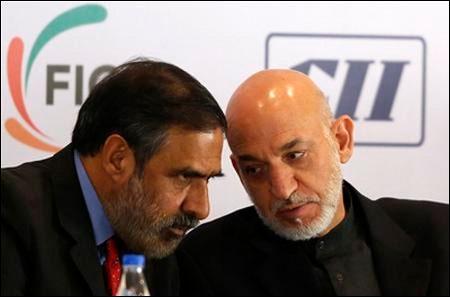 Afghanistan is ripe and ready for more investments from India and offers a lot of opportunities.
Hotels, airline tickets set to PINCH pockets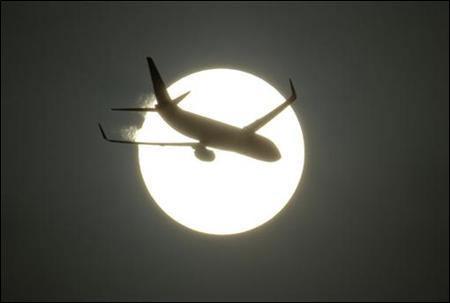 Though prices of airline tickets have risen over the previous two quarters, this hasn't dampened customers' spirits.
M&M unlikely to go aggressive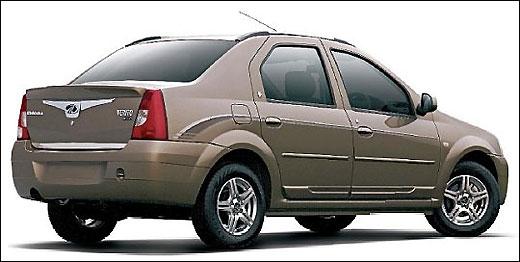 Mahindra & Mahindra would not be an aggressive bidder to take over Aston Martin.
Govt says acting on black-money holders' list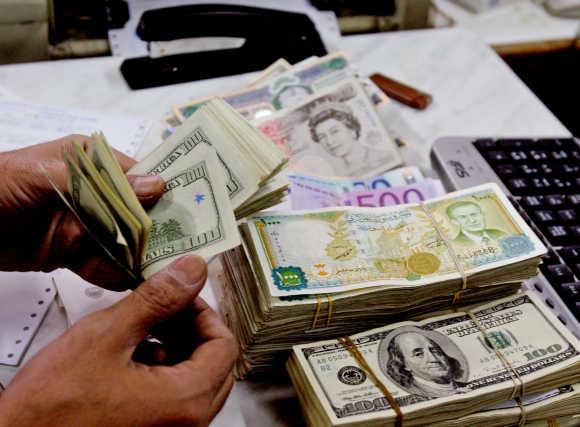 Kejriwal had alleged Mukesh Ambani, Anil Ambani, Naresh Goyal and some members of Dabur Group's Burman family had secret accounts in HSBC.
FM to meet state CMs, banks to review credit flow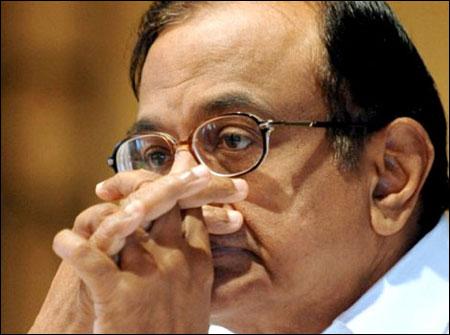 Chidambaram will look at recovery issues with state govts, pending projects, and flow of credit to micro & small enterprises, weaker sections and minority community.
Sensex: Short-term bias seems negative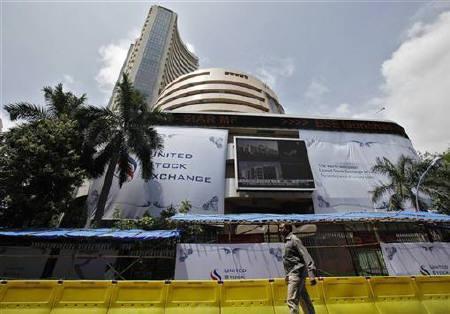 The Sensex rallied to a high of 18,973 in mid-week trade, rising about 220 points from the previous week's close.
FMCG shows signs of a let-up with volumes slipping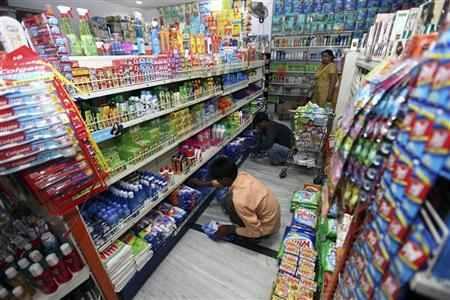 Second quarter numbers hint at a rocky road ahead with a slowdown in discretionary categories set to continue.
November 10, 2012
Seven reasons to do SHOPPING online this Diwali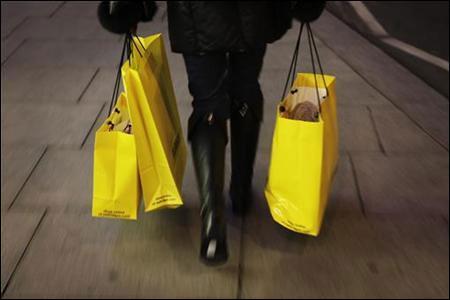 Not just the product range, even discounts and returns policy are attractive. But there are pitfalls.
November 09, 2012
Biggest deals in India: Diageo-United Spirits tops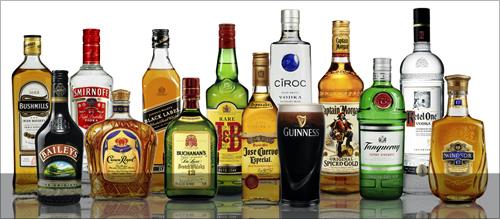 UK-based Diageo's acquisition of 53.4 per cent stake in Vijay Mallya-led United Spirits for Rs 11,166.5 crore ($2 billion) could be the biggest inbound M&A deal so far this year.
Once an export hub, Tirupur is today a ghost town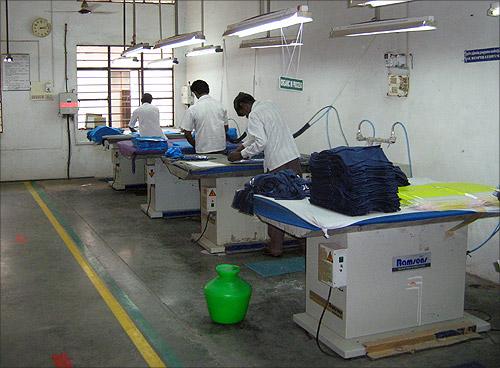 A series of events brought South India's largest garment export hub to its knees.
Pre-paid cards: BEST for the festive season!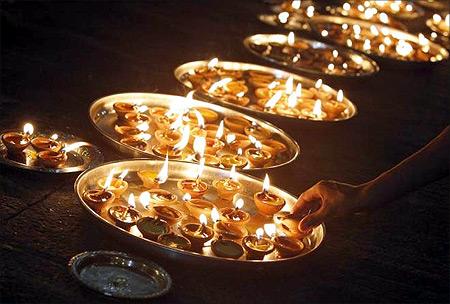 For all those who face a tough time choosing gifts, a pre-paid gift card is an excellent option.
Fiscal consolidation: How REAL is it?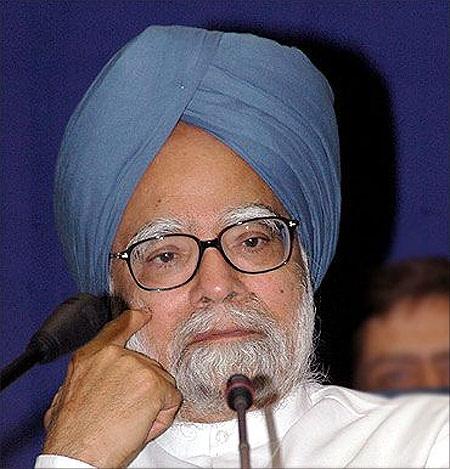 Despite earnest government statements, fiscal correction is still distant.
Some cheer for Mallya: United Breweries' profit rises
United Breweries Ltd on Friday posted a net profit of Rs 34.2 crore (342 million) for the second quarter ended September 30, as against Rs 19.5 crore (195 million) in the year-ago period.
Don't STIFLE outsourcing, India tells America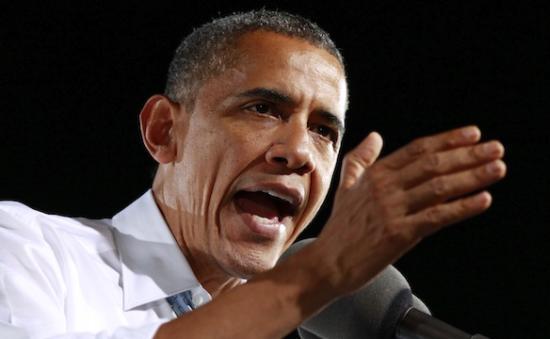 US do not commit, but says outsourcing should create more jobs in both countries.
US explores treaty to nail tax defaulters in India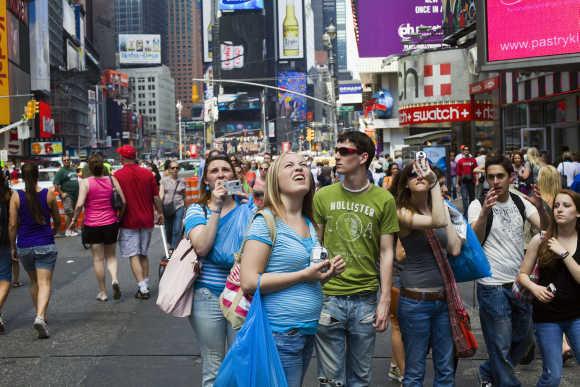 Through these engagements with more than 50 countries, the US is looking to implement information reporting and withholding tax provisions, commonly known as the Foreign Account Tax Compliance Act.
Why Rajat Gupta's sentencing is balanced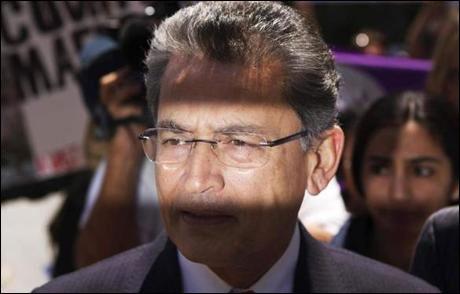 The 15-page judgment is amazingly lucid, elegant and balanced.
Retail FDI game may not be over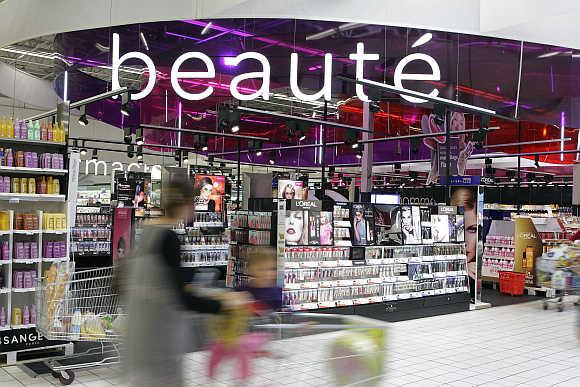 Spanner may have been thrown in the government works on foreign direct investment in multi-brand retail.
COMPLAINTS: Which bank tops the list?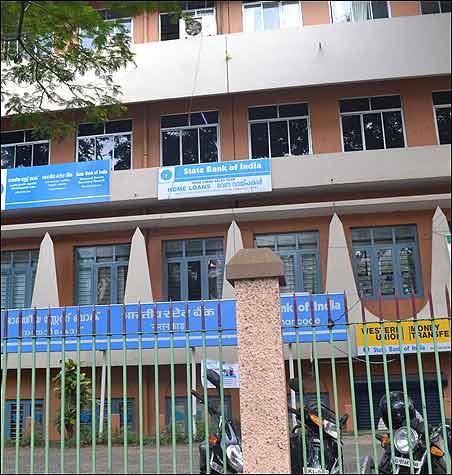 State-run banks accounted for nearly two-third of the customer complaints received during the last financial year, the Reserve Bank of India (RBI) on Thursday said in its report on trend and progress of banking in the country.
How SLUM dwellers contribute to Bangalore's economy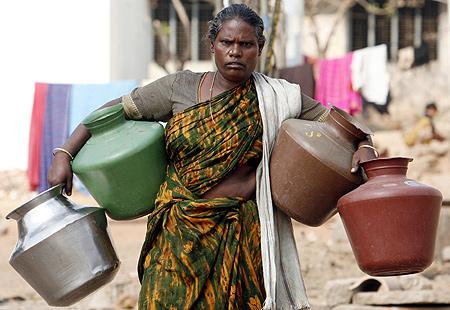 A study has found that the poor households earned a total of Rs 1,545 cr, spent a total of Rs 1,185 cr, and contributed a savings of Rs 360 cr to the city in 2011.
How China plans to REVIVE its sluggish economy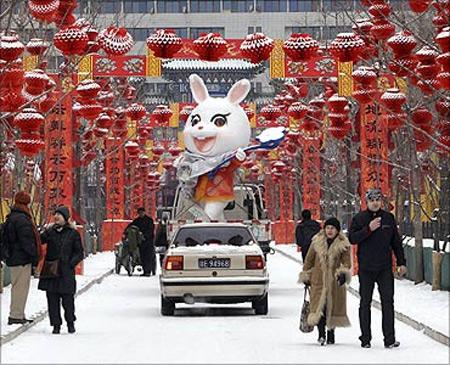 Chinese President Hu Jintao on Thursday promised speeding of political reforms and the creation of a new growth model to revive the country's sluggish economy and doubling the GDP by 2020, as he opened the historic Communist Party Congress that will see a change of guard at the top.
November 08, 2012
HSBC pegs FY14 GDP at 6.9% on reform push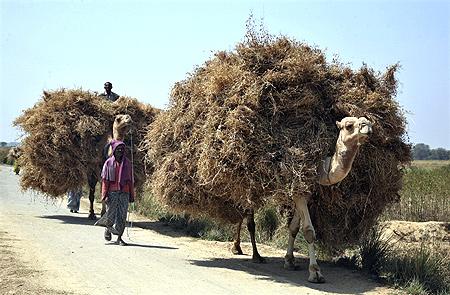 HSBC on Thursday said the Indian economy, which is projected to grow at 5.7 per cent this fiscal, is likely to grow at a faster pace next fiscal at 6.9 per centfollowing the recent spate of policy reforms.
Telecom industry needs to hike call rates: Airtel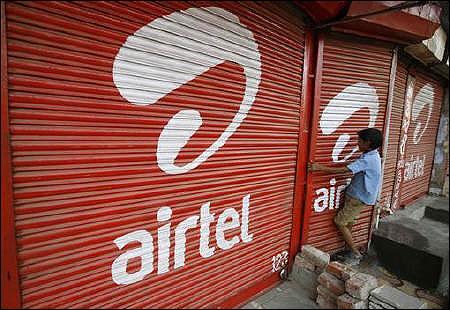 Telecom market leader Bharti Airtel on Thursday said the industry will need to raise tariffs as margins of operators are getting hurt at the current rate but ruleditself out to be the first to take the step.
IT sector CHEERS Obama re-election
Industry players, analysts and Nasscom do not see any negative implication on the industry.
How Obama's VICTORY will affect Indian stock markets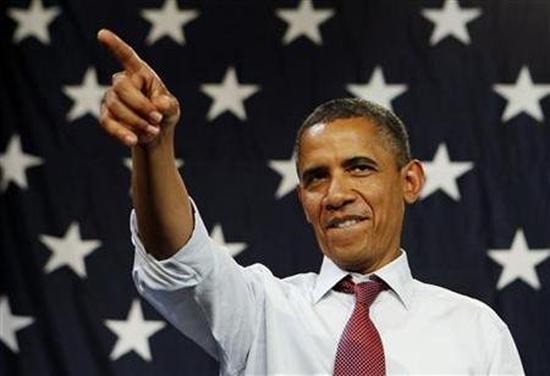 On the day Obama won, Indian markets reacted positively; even IT stocks gained. Will the trend continue?
Why Tatas want to acquire Orient-Express?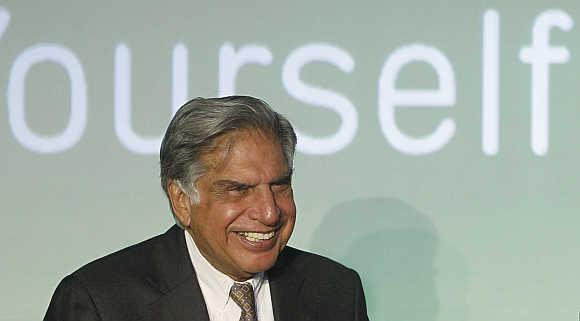 It will expand their footprint radically, give them a huge presence at the top end of the market, and reduce their dependence on India.
CHALLENGES Nestle faces in India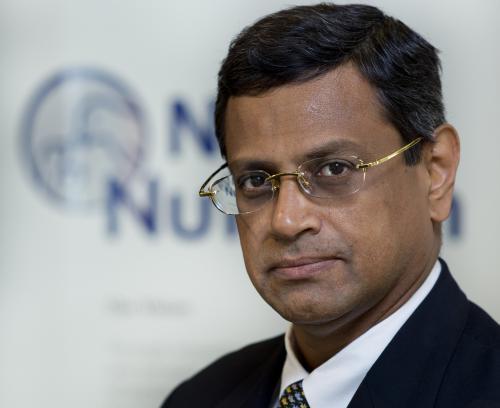 Nandu NandKishore, executive vice-president Nestle S.A., discusses the challenges the company faces in India and future plans for the country.
95 companies using stock market to fund terror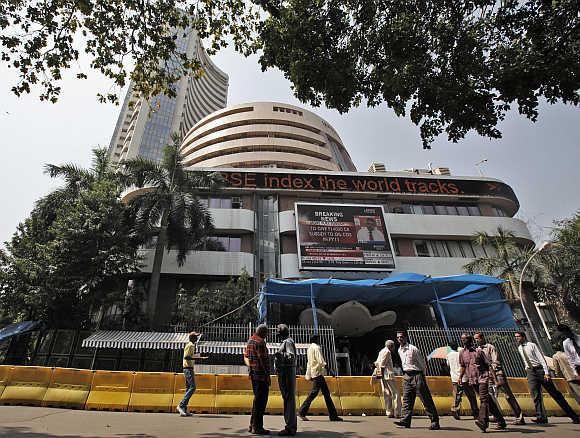 Home Minister's statement regarding the investment of terrorist funds in the stock market is yet another wake up call.
Commodity prices RISE on Obama's victory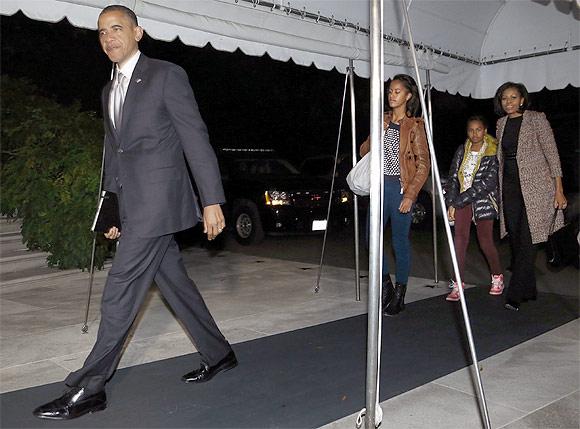 Barack Obama's re-election as the President of the United States has proved favourable for commodities markets amid hope that the recently announced third round of quantitative easing (QE3) for brining liquidity into the financial system would continue in future as well.
IIT fee rise: Too little, too late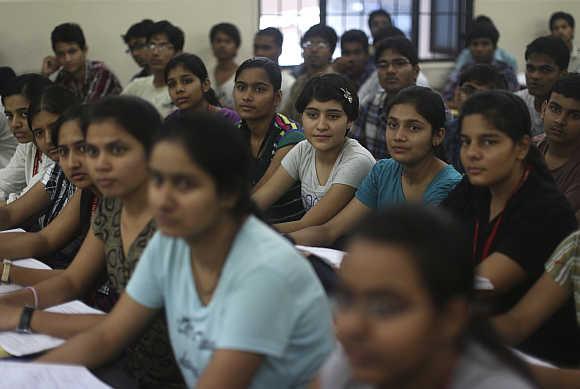 Some say it's overdue and the fee is far less than institutions elsewhere; others argue it would burden students.
Has gas pricing policy been MISHANDLED?
A market-determined price is the best option but the Constitution makes it clear that natural resources are a national asset.
Cognizant widens its gap with Infosys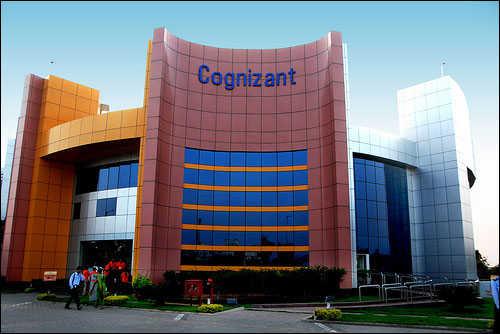 Beats estimates with 22 per cent increase in net profit.
New BMW 7 Series will be LAUNCHED in 2013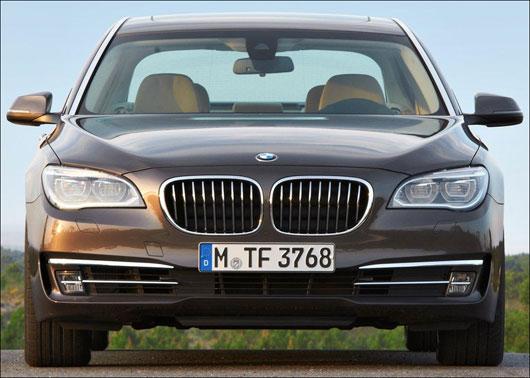 Sources said that BMW India is not going to upgrade its flagship 7 Series sedan in 2012.
Skoda's popularity a HUGE concern for Volkswagen India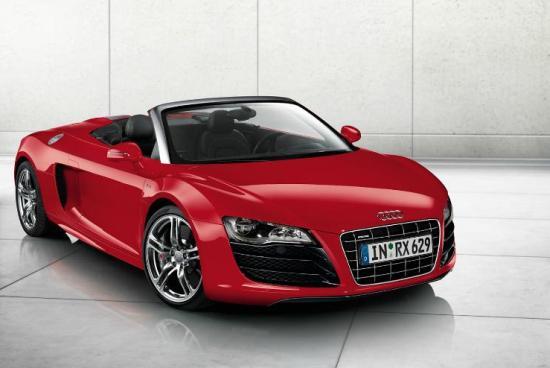 Volkswagen said that it will reposition Skoda brand in India, to align with its global practice. This means, the company wants to move Skoda brand down the pecking order; and reduce price of the cars sold under the brand name.
Countries with the BEST Internet speed in the world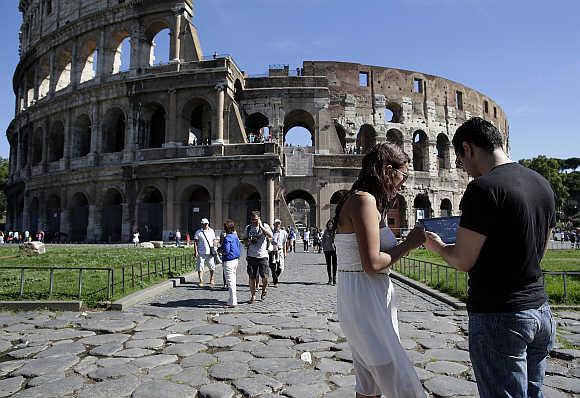 Global average connection speed once again saw a solid quarter-over-quarter increase, growing 13 per cent to reach 3.0 Mbps.
November 07, 2012
Planning to buy a car? Check out these 6 sedans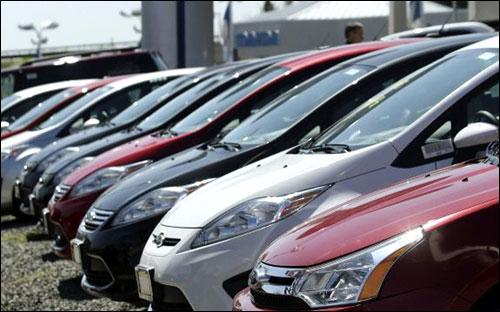 Since the Indian market is flooded by innumerable cars, it is indeed a daunting task to choose the best from the lost.
India's most DEBT-ridden states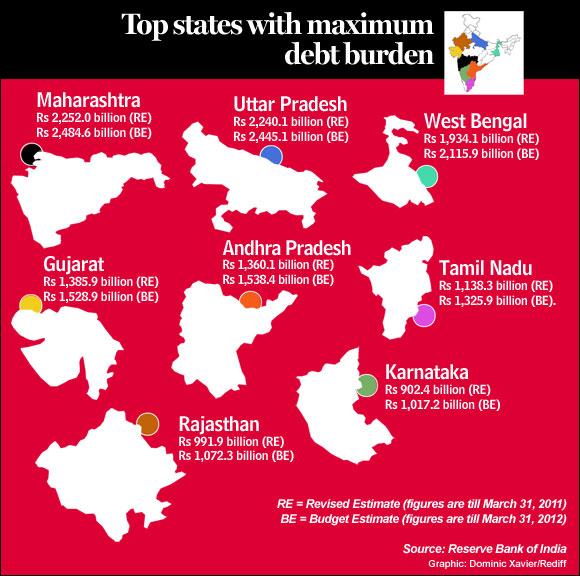 Maharashtra has the highest debt among all states in India.
Gold coins, bars, ETFs to outshine jewellery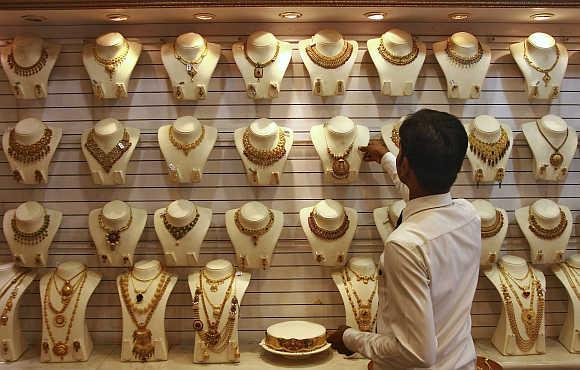 Demand for investment instruments is expected to be more than jewellery.
What lies behind Chhabria-Mallya truce?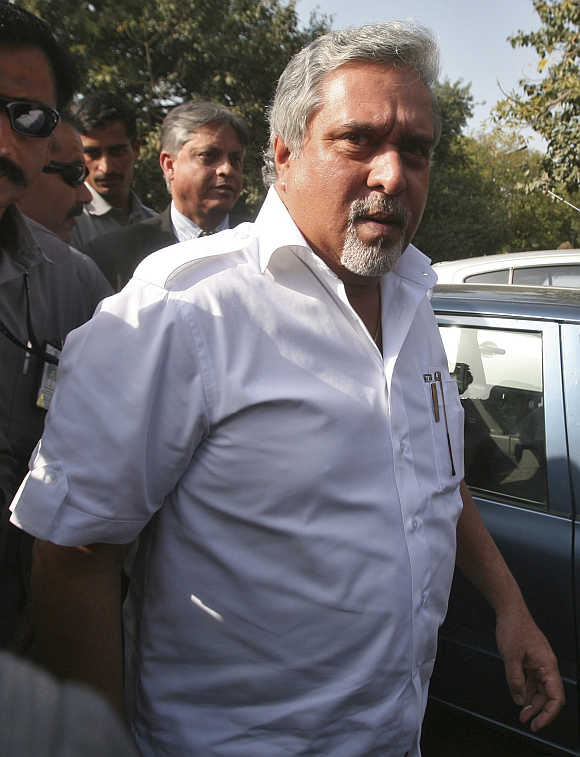 Kishore Chhabria and Vijay Mallya have called truce. What drove Mallya to the negotiating table? What does it mean for Chhabria?
Though happy, India Inc worried about outsourcing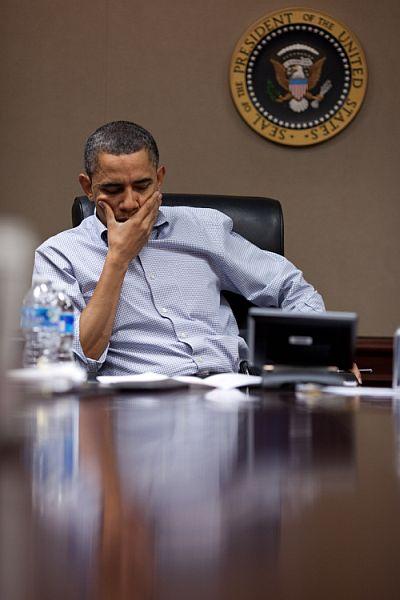 "Outsourcing is also a concern and I hope it will be addressed soon," Godrej Group Chairman Adi Godrej told reporters on the sidelines of the World Economic Forum on India in Gurgaon.
Ponzi scheme again takes retail investors on a ride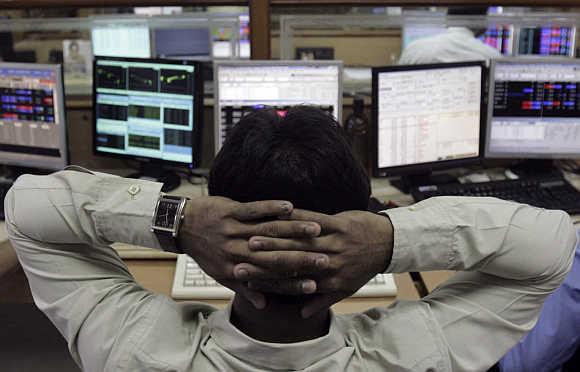 Regulatory confusion and delays in consumer courts mean the retail investor is on his own.
Why Gupta is in jail; other offenders SCOT-FREE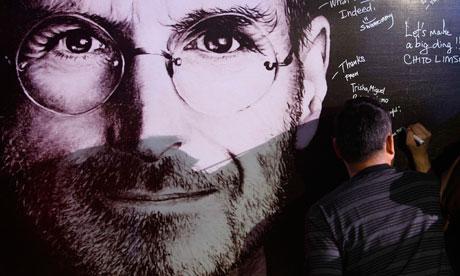 Contrary to popular notions, US laws protect the truly rich and powerful Rajat Gupta, however, was an outsider.
'Obama win not best news for outsourcing industry'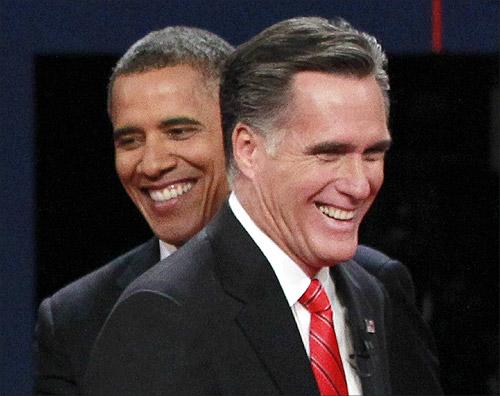 Obama on Wednesday won a second term in office overcoming a stiff initial challenge from his Republican challenger Mitt Romney.
A look at how land grab is happening near Mumbai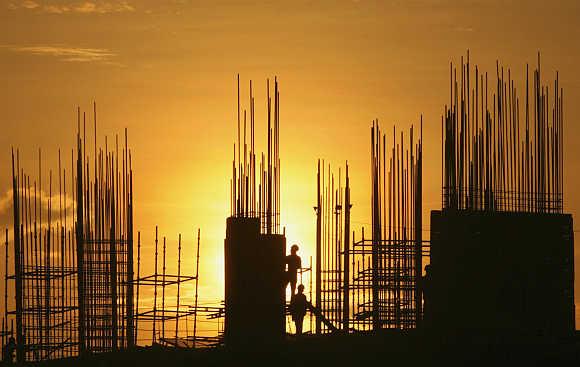 Sprawling complexes along the Mumbai-Pune expressway and the Mumbai-Nashik highway are hard to miss.
COLUMN: Why only street protest can rescue cities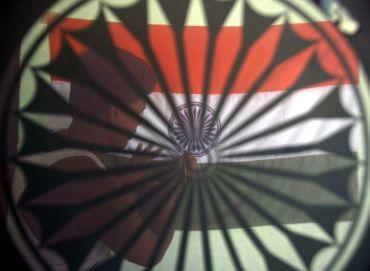 India's cities are heading for a crisis that can derail all hopes of remaining on a high-growth path.
November 06, 2012
COLUMN: Why we must welcome FDI in retail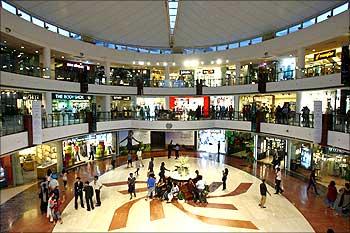 It is a myth that FDI in retail will kill at local kirana stores.
India's FALL from grace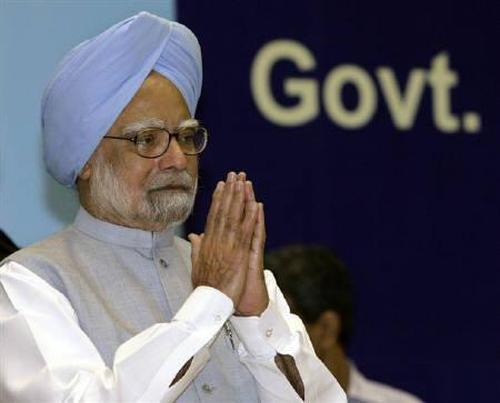 If Manmohan Singh's new reform push is sabotaged, it may be time for radical solutions, like greater decentralisation.
With MNCs in retail, farmers LOSE, consumers gain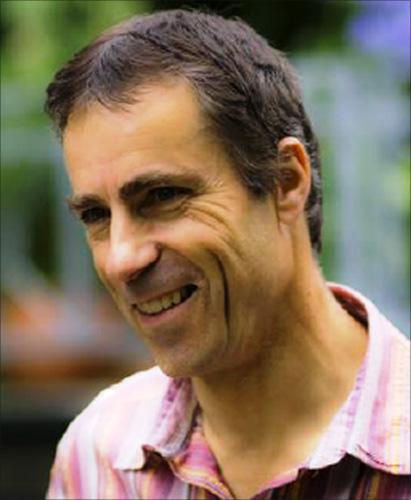 Weidlich said that India failed to take Ayurveda and Siddha medicines to the world market.
The A to Z of India's most controversial sector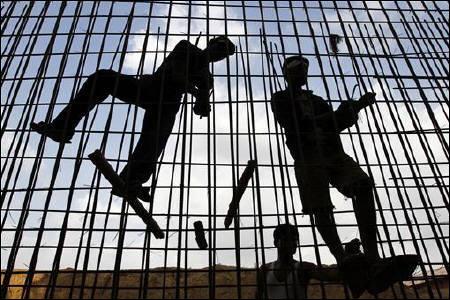 Familiarity with the alphabet is important to understand the language of the country's most controversial sector.
Invest in gold; Prices don't matter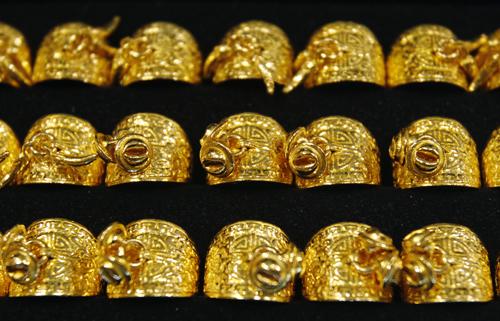 Besides being an investment instrument, it is hedge against inflation and store of value.
Focus on growth, beware of European headwinds: Basu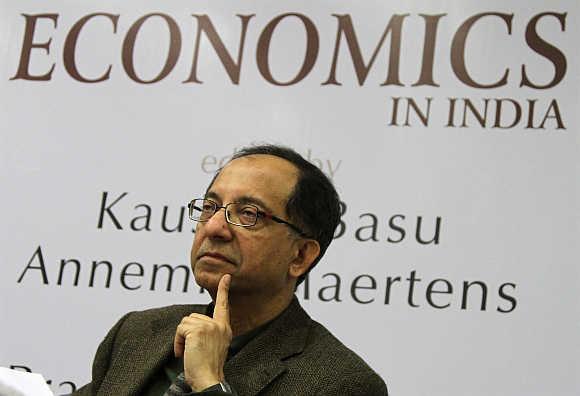 Nation will not be immune to 2014-15 European banks debt obligations, says Kaushik Basu.
Why is Rajat Gupta less equal than others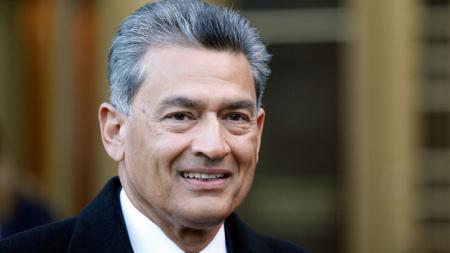 If Gupta had given Raj Rajaratnam information that Goldman Sachs was going to get an investment from Warren Buffet (and suppose, if Rajaratnam had not sold an already long position in Goldman stock based on this material, non-public information), would this have amounted to a criminal offence on Gupta's part?
FII share in top 100 firms at 6-yr HIGH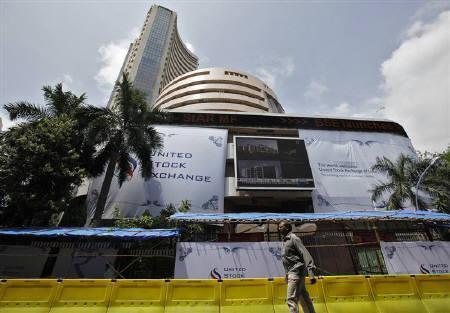 Foreign institutional investors have raised their stakes in India Inc by acquiring close to two of every five equity shares held by the in the top 100 listed firms.
Telecom firms HANG UP on CDMA spectrum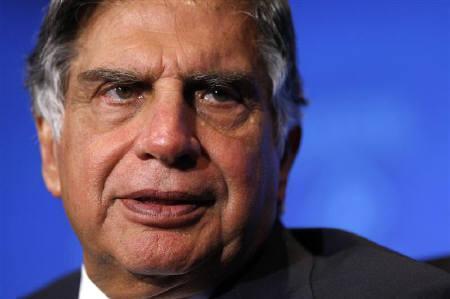 Tata Teleservices Ltd has decided to pull out of the upcoming 2G spectrum auction, leaving no takers for spectrum in the CDMA 800-MHz band. This will deprive the government of around Rs 18,300 crore.
World's top 20 investment hotspots: India at No.4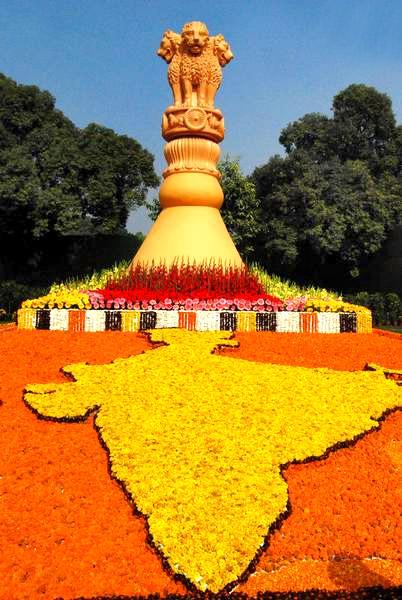 India has emerged as one of the top five investment destinations in the world.
How to plan for HEALTH-related expenses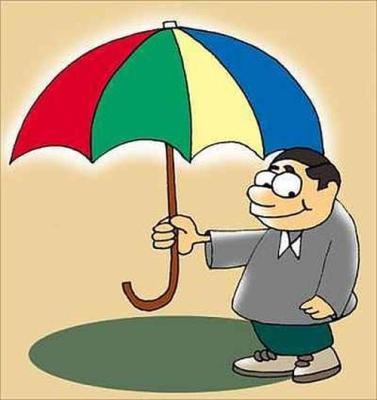 You need to start much early considering costs have risen 40-70% in just five years.
Should you HOLD on to a controversial company's stock?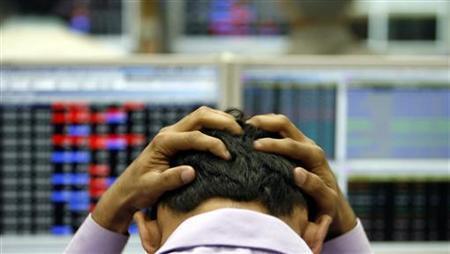 Often, the stocks of companies mired in controversy continue to do well. What should you do?
Mukesh Ambani among the world's 30 RICHEST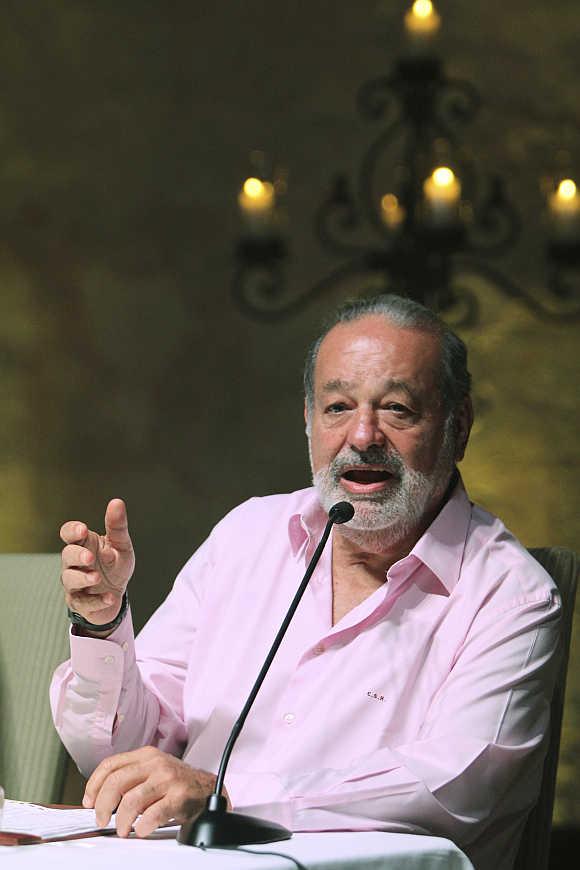 Let's take a look at the 30 richest businesspeople.
How Henry Morgan built an ICONIC car company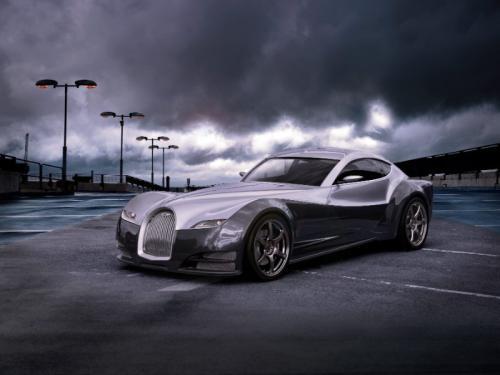 What initially started off as a car garage and dealership later went on to become a full-fledged automobile manufacturer.
November 05, 2012
Morgan Superdry: Is it BIKE or CAR? You decide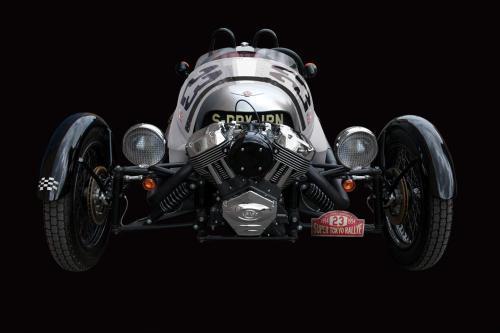 The Morgan 3 Wheeler is a rider's car. It is in essence a motorcycle with an additional wheel.
India to be among top 10 pharma markets globally by 2020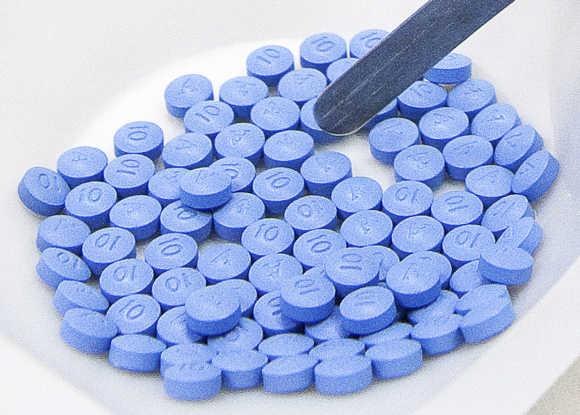 Experts believe that the industry has the potential to grow at an accelerated 15-20 per cent CAGR for the next 10 years to reach between $49 billion to $74 billion in 2020.
How jobs will determine the US election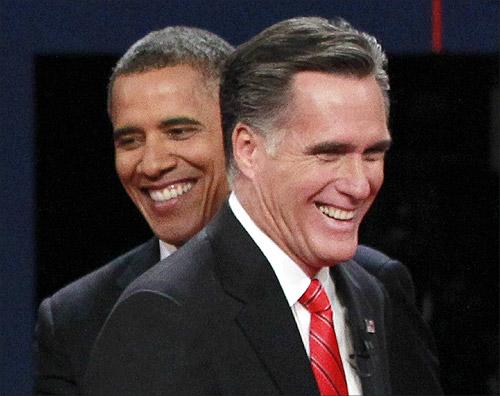 The latest report, out Friday and the last before the final voting on November 6th, shows US economy added 171,000 jobs higher than the 125,000 expected.
Indians get the taste of new Apple with iPhone 5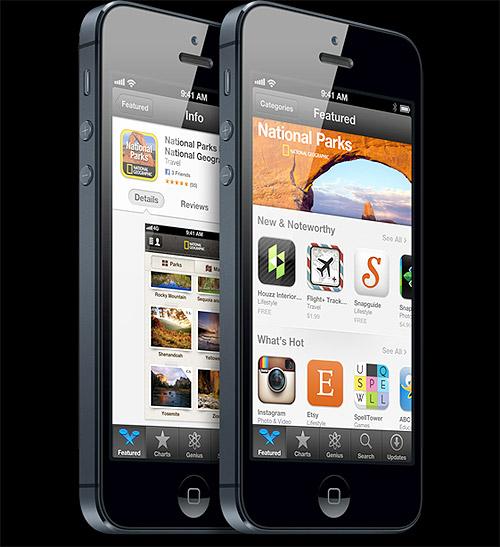 Apple's latest smartphone, the iPhone 5, has made it to Indian markets 42 days after its US launch.
Why Gupta's sentencing SHOCKED Indian businessmen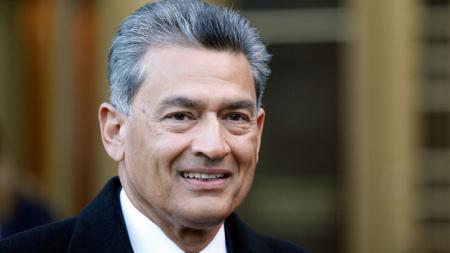 If Sebi had adjudicated Rajat Gupta's case, he would have got off with a mild fine or probably the charges would have been dropped, not in spite, but because of his impeccable track record.
Why Wipro's business is under STRESS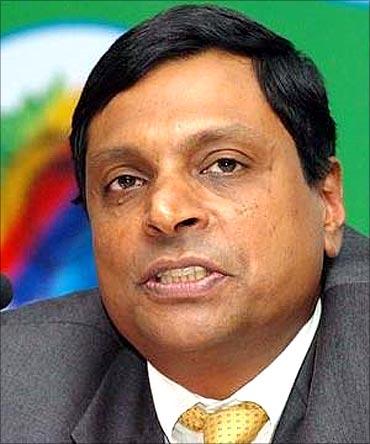 T K Kurien believes the company is on the right track.
How to make your PORTFOLIO inflation-proof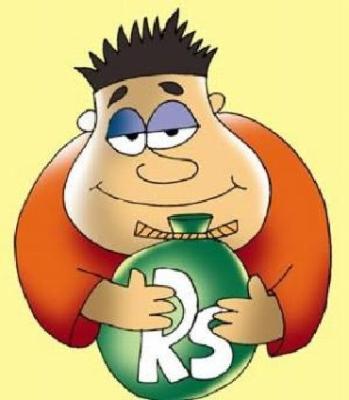 With the average WPI-based inflation at 7.5% and CPI-based one above 10%, a bit of aggression is required to beat inflation. Four experts give their views.
ICICI Bank starts 'cash back' on home loan EMIs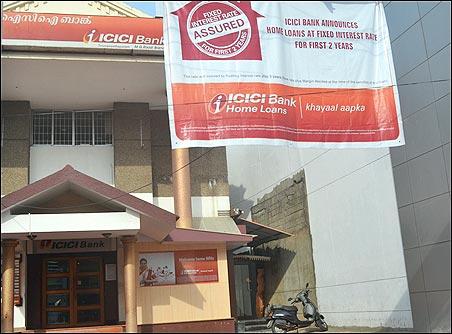 Now you can get 'cash back' for paying the monthly instalment on your home loan.
Buying electronic goods on EMIs doesn't make sense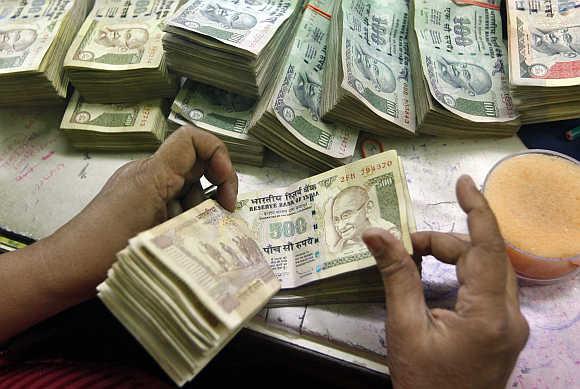 Check for hidden costs such as processing charges, especially for products below Rs 50,000.
How I missed the bus: Nusli Wadia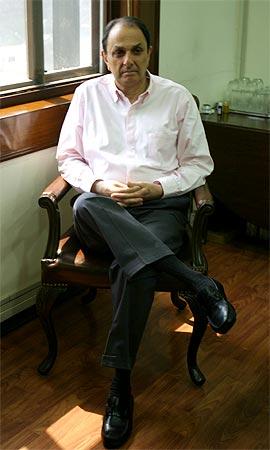 In this interview -- his first in over three years -- Wadia also talks about the road ahead for his group.
Jet eyes bigger share of global passengers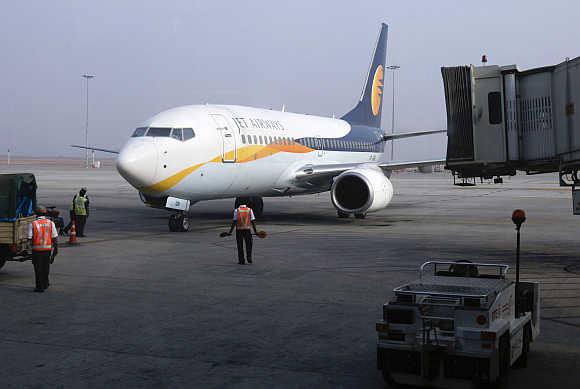 Jet Airways plans to increase capacity on international routes by reconfiguring existing aircraft and adding new ones.
17 companies that spend the MOST on research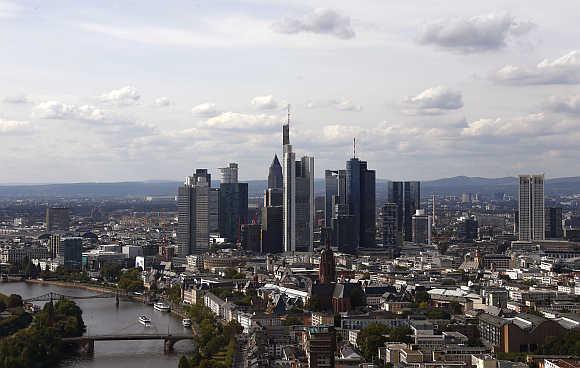 Some companies spend a lot on research and development to stay ahead in business.
A look at economic destructions caused by hurricanes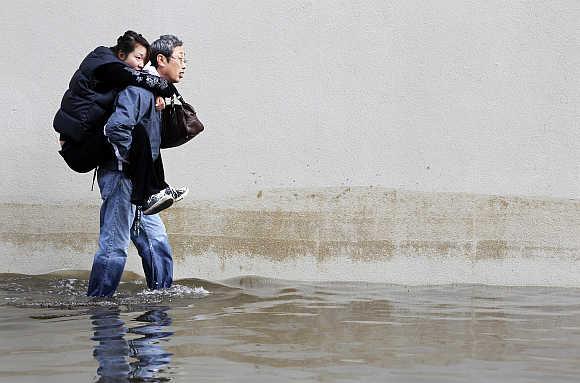 Superstorm Sandy is the latest hurricane to leave a trail of both human and economic devastation in the United States.
November 03, 2012
Infosys shows early signs of RECOVERY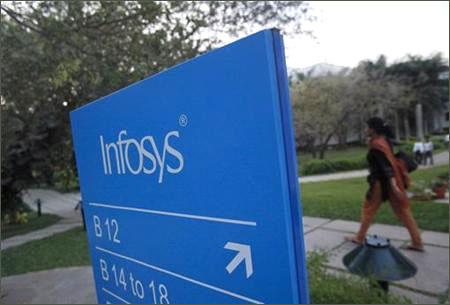 Analysts divided, back Infosys on volumes while Wipro seems positive on macro environment.
Mallya under Sebi lens for stake sale non-disclosure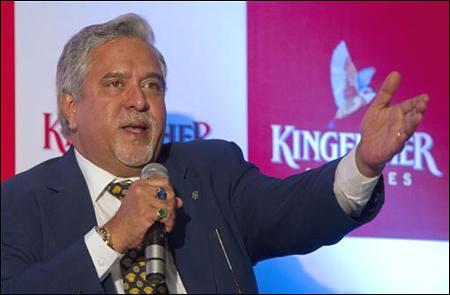 UBHL chairman sold 8.41% stake, but didn't disclose.
November 02, 2012
DIGITISATION helps broadcasters, more than consumers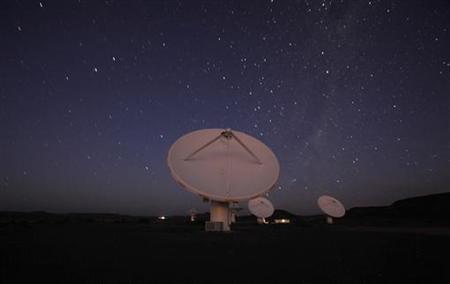 Post digitisation, broadcasters will be able to cut down their revenue loss, and it's the customer paying for set top box.
Corporates to cut gift budget by 50% this Diwali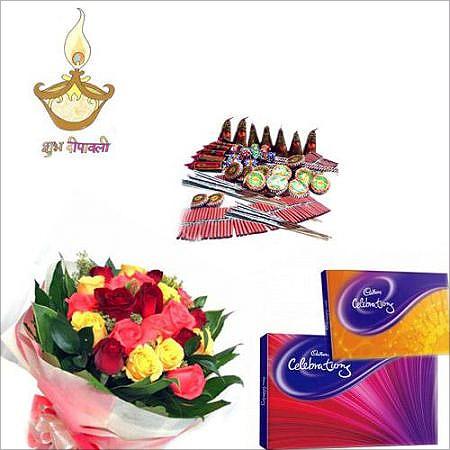 Indian corporates will cut their budget for Diwali gifts by about 50 per cent this year due to high inflation and shrinking profit margins, a survey by industry body Assocham said.
Orient Express posts profit, reviewing Tatas' offer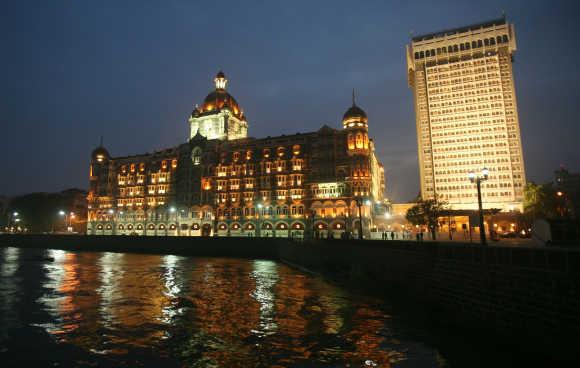 Swinging back into profit for the third-quarter with net earnings of about $18 million, luxury hotel chain operator Orient Express on Friday said it is consulting financial and legal advisors on the Tata group's takeover bid and will reply to the offer in due course of time.
COLUMN: Why RBI should embrace speculation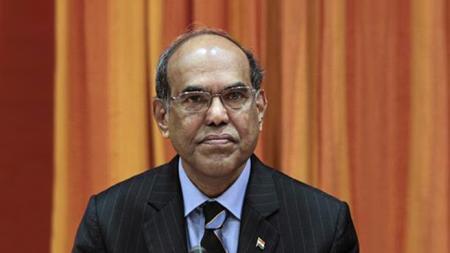 Indeed, the average volatility of the rupee since January (10.6 per cent, up substantially from 6.8 per cent in 2011) has been higher than that of the euro (9.5 per cent, down quite a bit from 11.4 per cent in 2011) -- the first time this has happened in at least 10 years.
Countries with BEST financial infrastructure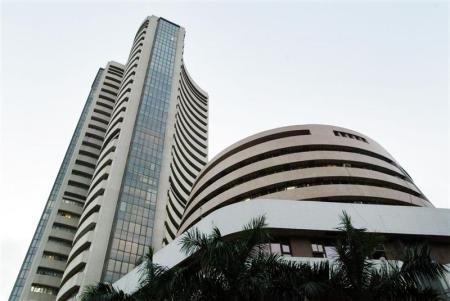 A report on countries with best financial system in the world based on seven parameters including - institutional environment, business environment, financial stability, banking financial services, non-banking financial services, financial markets, and financial access.
Madi, Gauss, Flame: Year's most sophisticated malware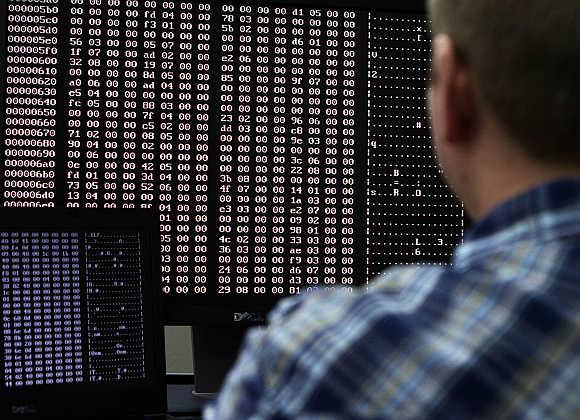 In 2012, the most significant of the cyber espionage incidents were related to the activity of Madi, Gauss and Flame malware.
Lessons from Delhi Airport Metro's crisis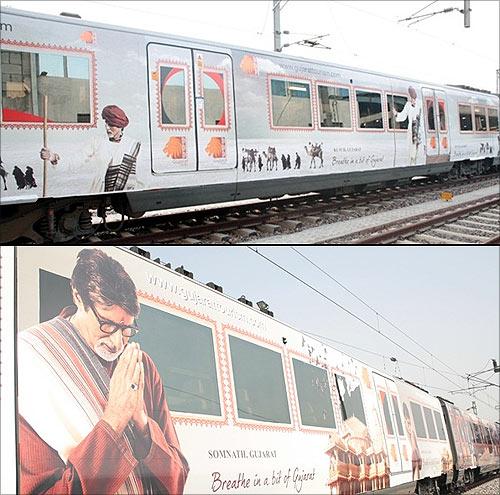 At one level, the ongoing tussle between the Delhi Metro Rail Corporation (DMRC) and the Anil Ambani-controlled Delhi Airport Metro Express Pvt Ltd (DAMEPL) may confirm the misgivings of those who think public-private partnerships (PPPs) are a risky way of bridging the infrastructure gap.
Wipro net up 24% to Rs 1,611 crore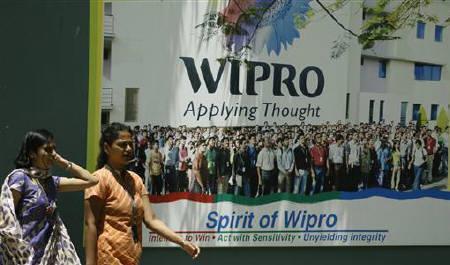 Total income from operations during the reporting quarter stood at 10,620.3, against Rs 9,064.5 crore in the July-September period of last fiscal, an increase of 17.16 per cent.
Which nations received the HIGHEST FDI?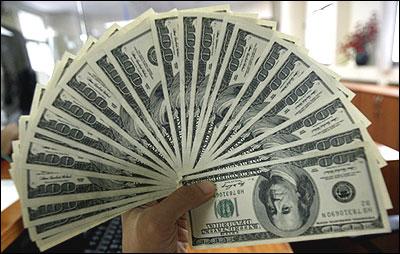 Foreign Direct Investment to Asia reached record heights in 2011, according to the United Nations Conference on Trade and Development (UNCTAD) World Investment Report 2012.
'I almost felt the weight of India on my shoulders'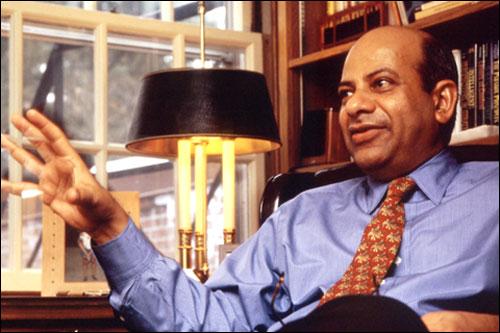 Vijay Govindarajan, a shy Harvard student who became one of America's most respected professors, speaks to Arthur J Pais about turning the traditional outlook on innovation on its head.
Images: He is the all-time RICHEST Indian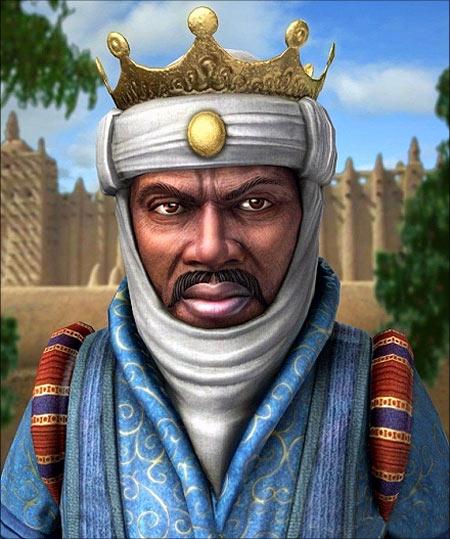 Although the list spans 1,000 years, some aspects of wealth appear consistent throughout history; there are no women on the list, only three members are alive today, and 14 of the top 25 are American.
Two Indians among world's best business professors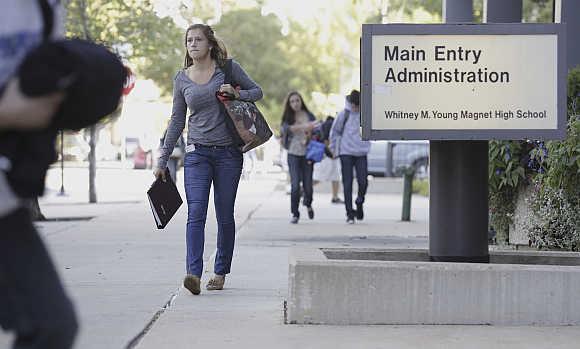 Let's take a look at some of the best B-school professors in the world.
No proposal to hike RIL gas price till 2014, says govt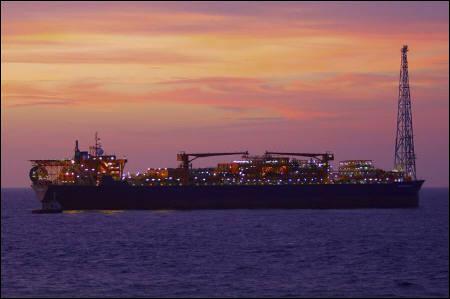 IAC activist Arvind Kejrival yesterday claimed that Jaipal Reddy was shunted out of petroleum ministry due to his opposition to gas price revision.
November 01, 2012
Licences below market price in 2008 hurt telecom biz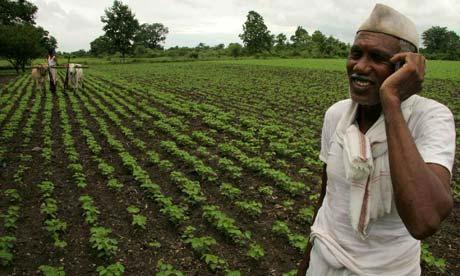 The industry was hit by the financial stress of 3G and 4G auctions in 2010.
PM on why high FISCAL DEFICIT is a deterrent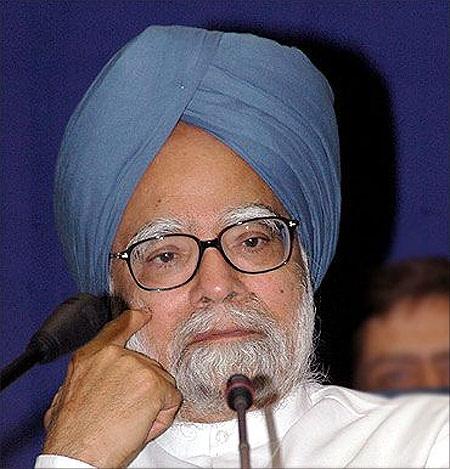 Conscious of the fact that the government was working 'against the political calendar', he called for a common understanding to work out mechanisms and remedial measures to tackle these 'critical deficiencies on a priority basis'.
Why the Delhi Airport Metro faces a CRISIS?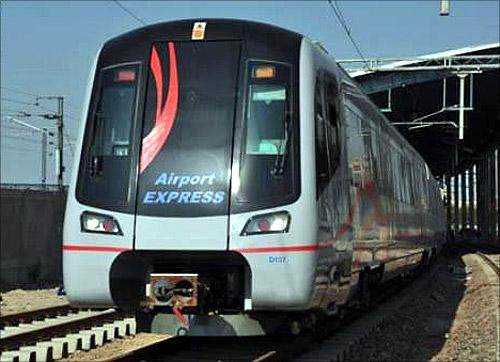 Anil Dhirubhai Ambani Group firm says it is financially unviable.
Don't BAN GM crop research; regulate it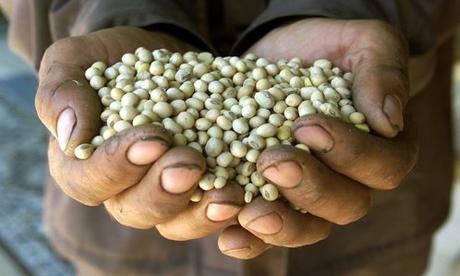 The Supreme Court's decision to seek views of different stakeholders before considering a 10-year moratorium on field trials of genetically modified crops, as suggested by the technical committee it had appointed, is a welcome move.
Honda Brio sedan REVEALED!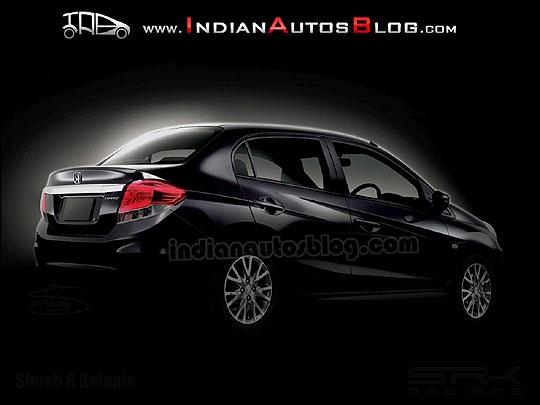 Honda is currently the only manufacturer in India to have a petrol-only product portfolio and one needn't be an industry expert to tell that it's suicidal if it stays that way.
Why yuan cannot replace dollar for int'l trade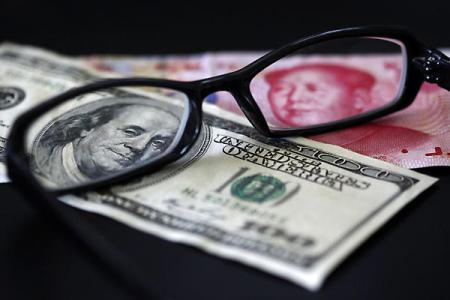 It is against China's interest to shift away from dollar.
Images: World's top 20 PROSPEROUS cities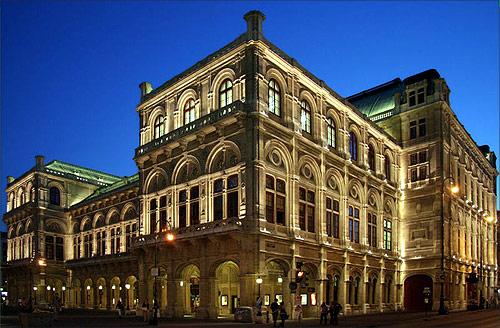 Cities are where human beings find satisfaction of basic needs and essential public goods.
India falls in WEF's financial development index
The break-up of Financial Development Index showed that India ranked 9th in non-banking financial services and capital markets tracked by the index, but the country lost out in terms of banking financial services standing at 45th place.
India among the world's BIGGEST exporters of RICE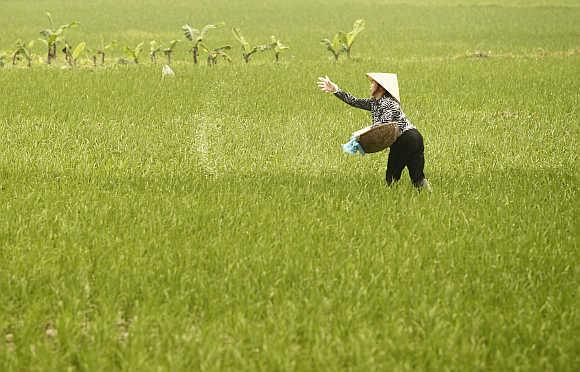 India is a major rice exporting country.
Gautam Adani faces his TOUGHEST test ever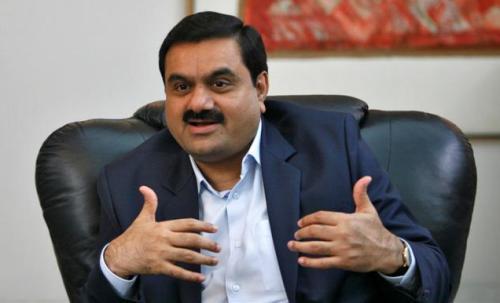 Debt-ridden Adani Group struggles to overcome its biggest challenges.
Column: Is GOLD losing its sheen?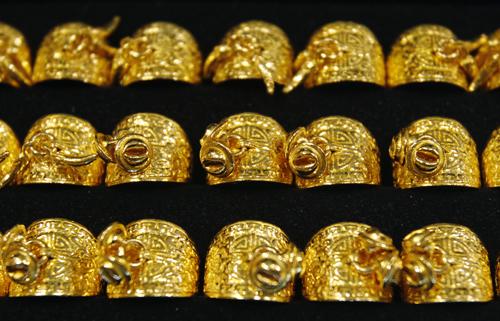 Gold rally led by monetary support falters as problems over debt and economic growth resurface.
Archives
September - October 2012
|
August 2012
|
July 2012
|
June 2012
|
May 2012
|
April 2012
|
March 2012
|
January - February 2012
|
August - December 2011
|
July 2011
|
June 2011
|
May 2011
|
April 2011
|
March 2011
|
February 2011
|
January 2011
|
December 2010
|
November 2010
|
October 2010
|
September 2010
|
August 2010
|
July 2010
|
June 2010
|
May 2010
|
April 2010
|
March 2010
|
February 2010