March 31, 2013
Sun Pharma, Mahindras in India's TOP-10 club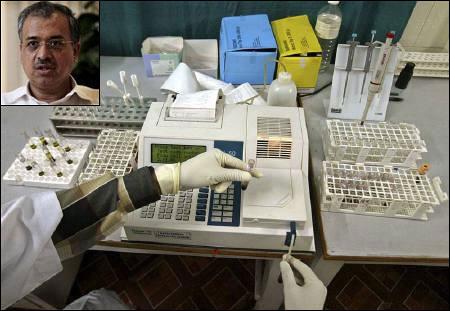 These two are now among India's most valuable business houses, ahead of older and more diversified groups, such as the Bajaj, OP Jindal, Anil Ambani, UB, Godrej and Hinduja.
March 30, 2013
IMAGES: This is how the Cubans live!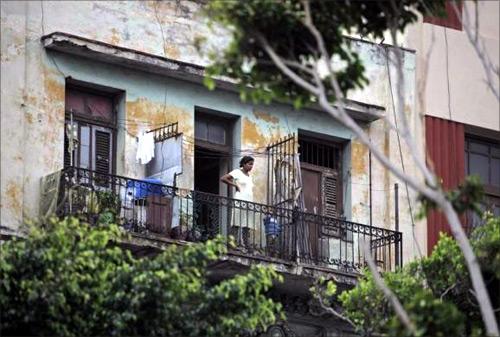 Cuba has an eclectic mix of colonial and Art Deco homes, apartment complexes and impoverished buildings.
Why Marissa Mayer is the world's most HATED CEO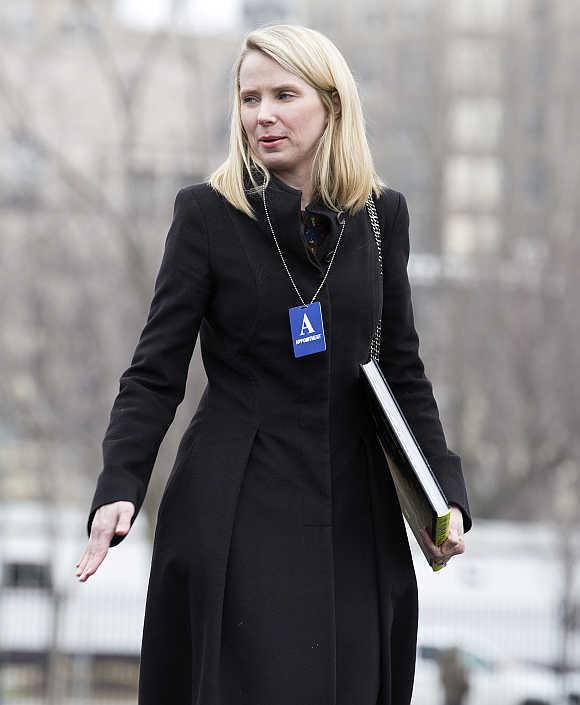 Yahoo! CEO had enough reason to ban work-from-home, but she could have communicated it better than the all-or-nothing email.
Three Indians who REVOLUTIONISED medicines

Yusuf Hamied, Anji Reddy and Parvinder Singh are the real pioneers of the Indian pharmaceutical industry.
Tax benefits for children? Here are a few TIPS!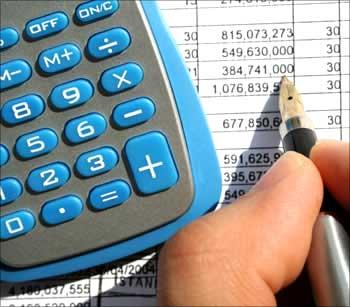 School fees, education loan and health costs qualify for exemptions.
March 29, 2013
How slums in India can be made LIVABLE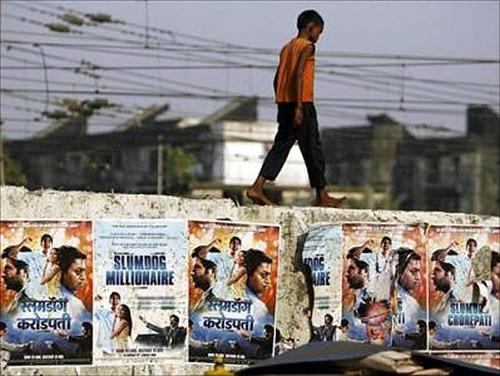 Slums in urban India symbolise both hope and despair.
IMAGES: 10 UGLIEST cars in the world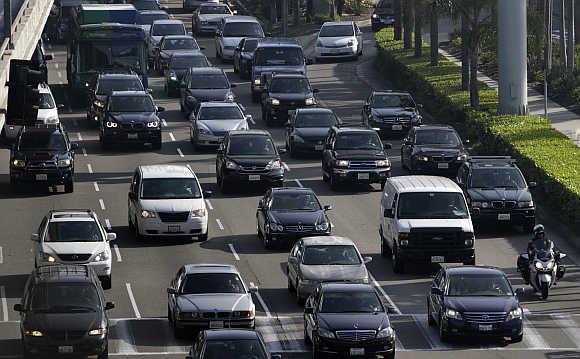 These eyesores are considered the worst-looking by those who know--and pretty much everyone else.
BEST electric cars on sale though NOT in India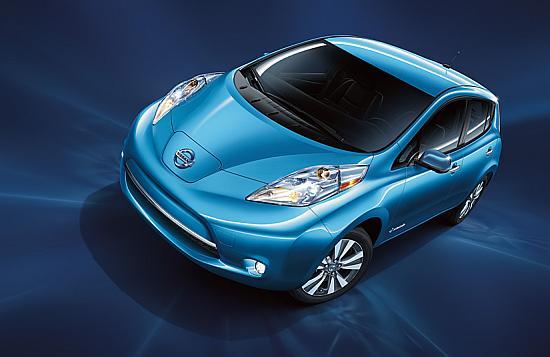 In India we're not exactly spoiled for choice in the electric car segment. Internationally, there are plenty of good options, and you can import them too. Let's look at some of these stunning cars.
25 BEST countries for retirement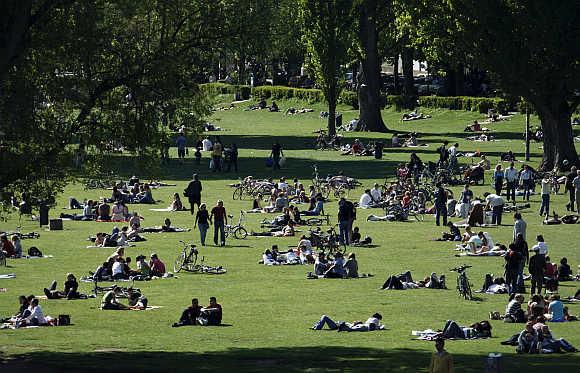 A report on how well retired citizens live in 150 nations.
Meet the world's NEWEST MULTIMILLIONAIRE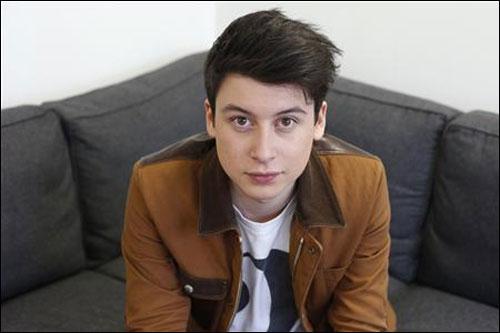 Nick D' Aloisio, 17, isn't even through high school yet and he already has millions and a new job at Yahoo!.
'HSBC hasn't done anything that Kejriwal has alleged'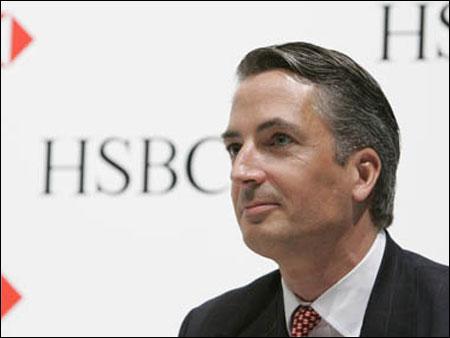 Stuard Milne, CEO, HSBC India talks about the bank's gameplan in the country.
XUV500 to get both CHEAPER and costlier variants, soon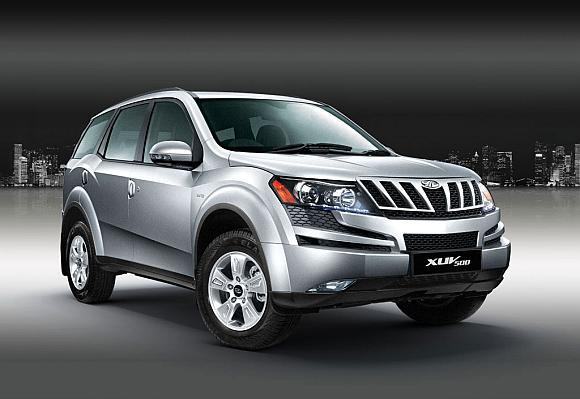 Mahindra to replace ageing models with new ones, especially the popular XUV500.
'RBI was the WORST central bank in the world in 2011'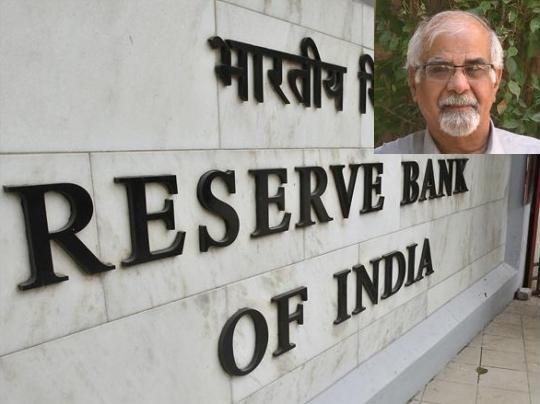 Surjit Bhalla believes that RBI is the only central bank in the world that formed its monetary policy on the basis of the current account deficit. He also feels that the Chidambaram proposed women's bank in Budget to impress Sonia Gandhi.
March 28, 2013
Merc India's Marketing Director Debashis Mitra quits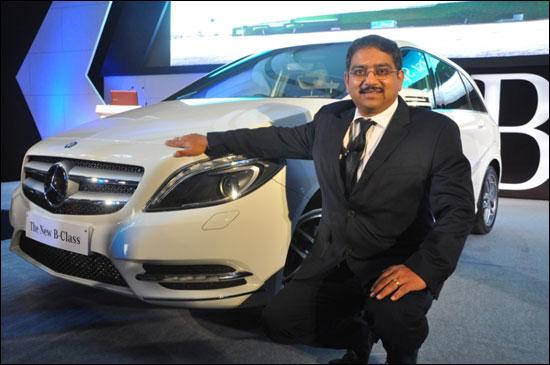 The announcement of Mitra's resignation comes nearly after three months of Eberhard H Kern joining Mercedes Benz India as the new Managing Director and CEO.
Fiat BETS on SUVs and sporty cars in India reboot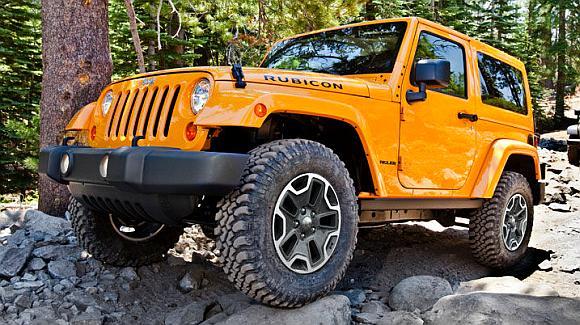 Fiat has revised its India strategy. The car maker, which was among the first western auto companies to enter India, is betting big on SUVs and sporty cars. It no longer wants to compete in the small car segment.
REVEALED: Specs, features of the facelifted Maruti SX4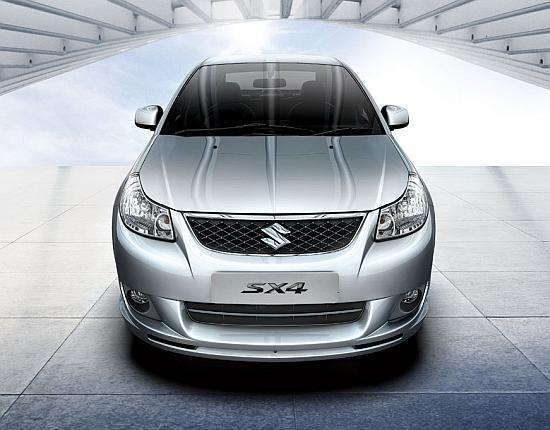 Find out changes Maruti Suzuki has made to its SX4 sedan that will hit the road soon.
Videocon's value-for-money telecom gamble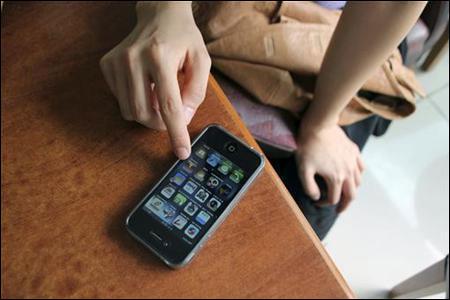 It plans to offer 4G data with voice at rates 15-25 per cent lower than those of its competitors just as it has done with its TV sets. Many say it might be a recipe for disaster.
300 mn to enter banking net, ATM makers rejoice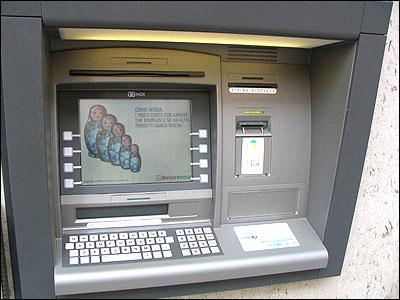 By 2017, research provided by NCR Corporation, an ATM maker, suggests that the installed base of these machines in India will reach 400,000 machines, from about 100,000 in the third quarter of 2012.
What Indian Railways can LEARN from the Chinese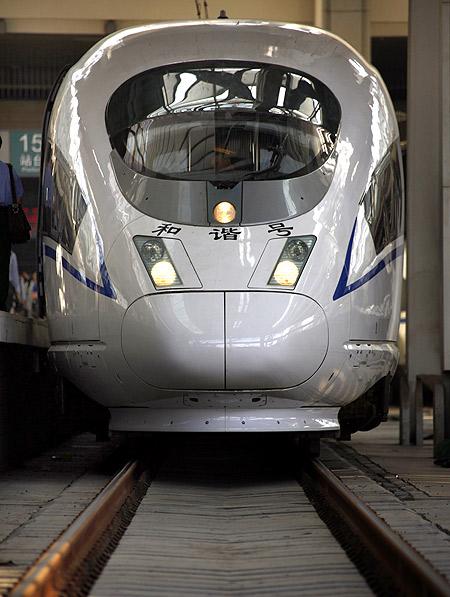 During independence, Indian Railway's system was ahead of China's. However, in 1990s the ambitious neighbour started its rail reforms and left India far behind. The Chinese rail transformation story has many lessons for India.
How Nokia plans to BEAT competition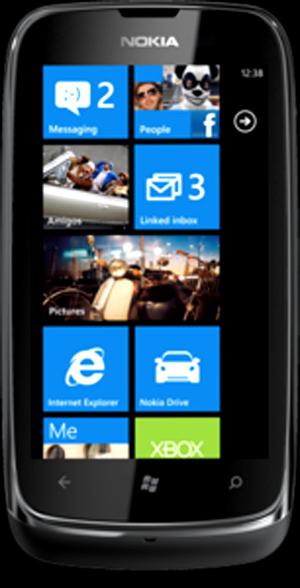 The Finnish company is slowly and steadily strengthening its smartphone portfolio with both cheap and expensive products to tap the youth.
Inside India's stunning BPO hubs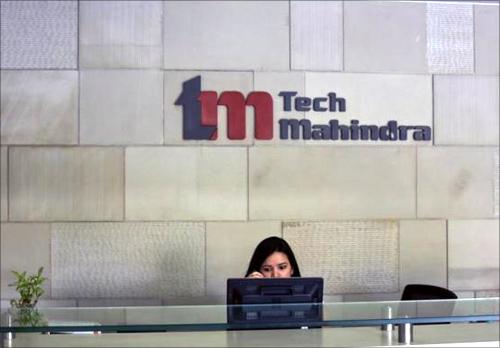 India is the world's favoured market for BPO companies.
Bobby Pawar, ad team get MARCHING orders over Ford ads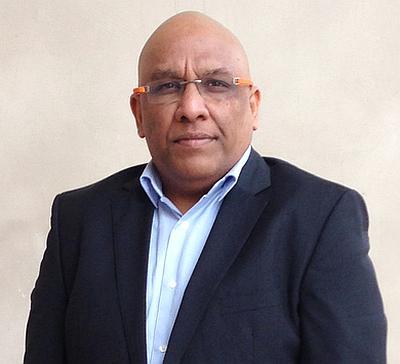 Replacements to Pawar and creative team on Ford yet to be announced, even as campaign sparks worldwide outrage.
10 BEST countries for entrepreneurs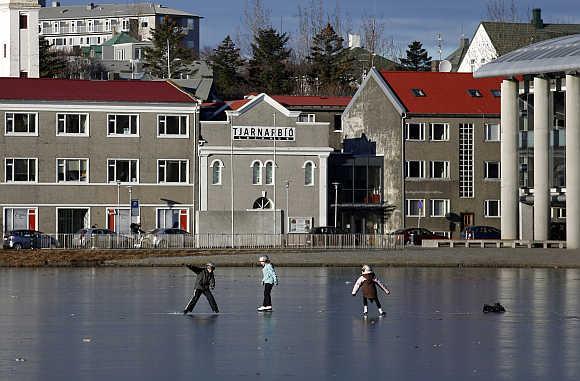 Guess what four of the 10 best countries for entrepreneurship have among the smallest economies in the developed world!
2 Indian cities among world's WORST places for CARS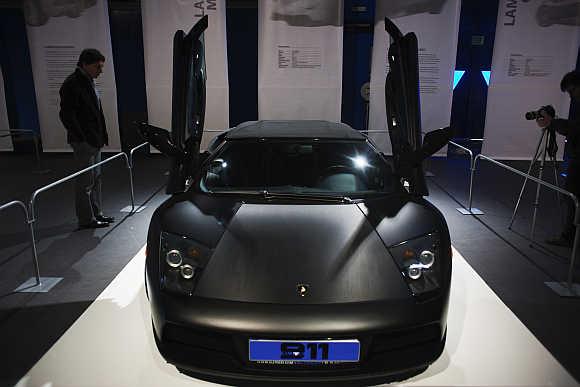 Although finding a parking spot is a nightmare for car owners around the world, some cities pose a bigger challenge than others.
Navi Mumbai: The next BIG realty HOTSPOT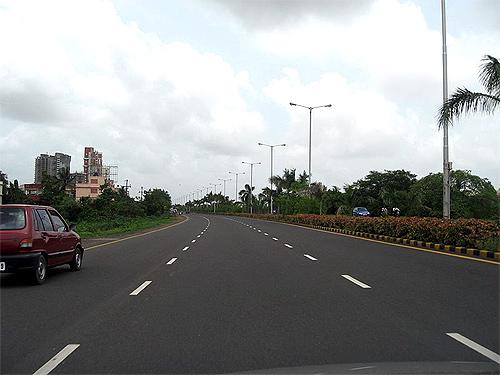 The picturesque Palm Beach Road is being touted as Navi Mumbai's answer to Marine Drive.
March 27, 2013
Mahindra e2o: An electric car for the masses?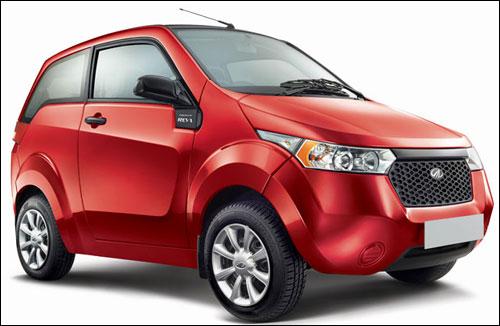 The e2o isn't cheap, but it's a huge leap ahead from the original Reva.
Why DON'T India's rich do MORE for charity?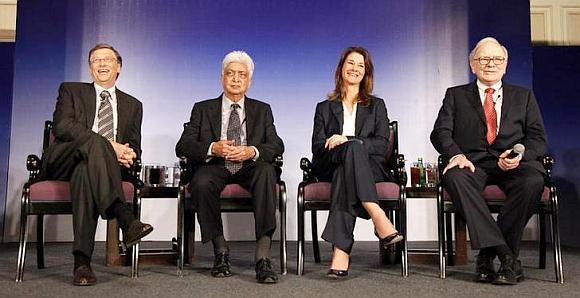 Indian businessmen and philanthropy have never walked hand in hand. But change is in the air...
Most EXPENSIVE ice cream cones around the world!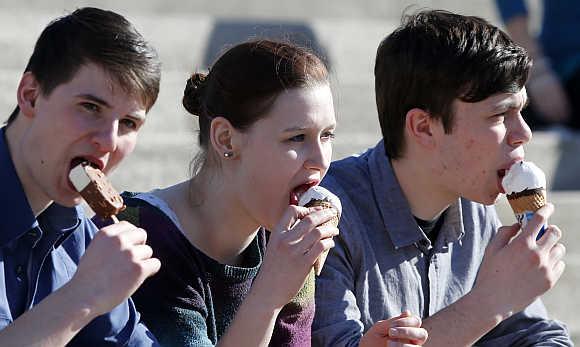 Did you know ice cream prices are just one of the indicators of how expensive or cheap a city is, especially for travellers? Well that's exactly what a study by visual.ly.com says.
How to travel WITHOUT burning a hole in your pocket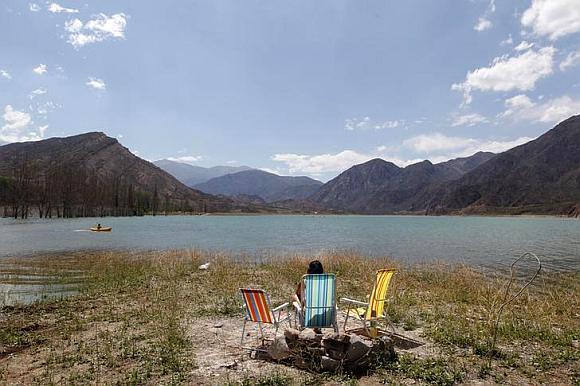 Some tips: Cut costs by booking tickets and hotel rooms in advance, opt for group packages, and eat and shop where the locals do. Read for more...
BEST countries to be in if you are a working woman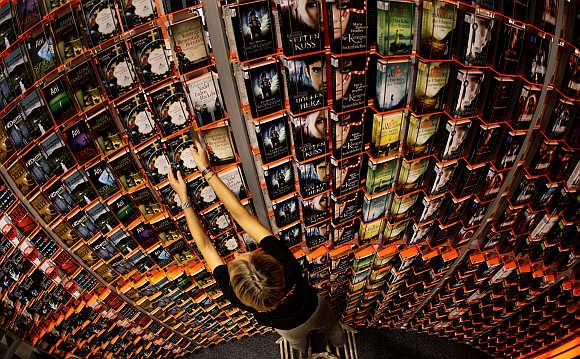 If you are a working woman, you would do well to move to New Zealand - or if that is a little out of the way, you could try one of the Nordic countries.
For IT grads, these are India's 10 HOTTEST employers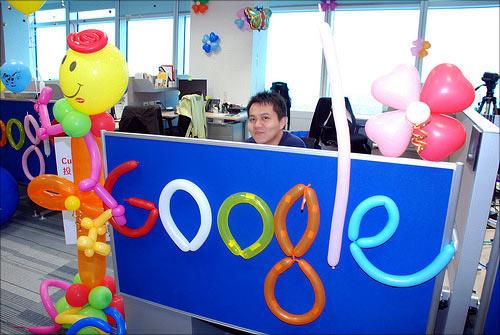 The survey by Nielsen took responses of over 2,500 students in July-August 2012 across 73 technology colleges in India to measure and monitor their attitudes and perceptions towards career preferences and potential recruiters.
Appy Holi! Enjoy the festival with these mobile apps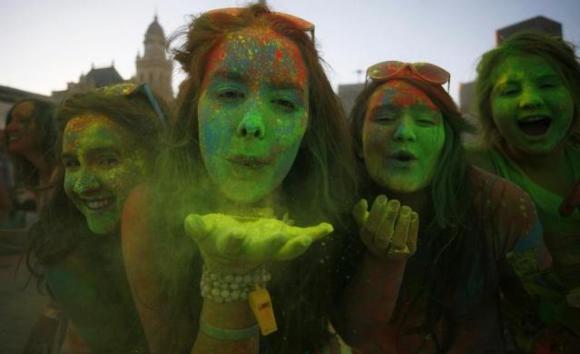 The festival of colours is a time for fun and frolic. Why not make the day even more fun with some free apps on your phone? Check these out...
March 26, 2013
VIDEO: AirAsia-Tata group JV gets govt nod
AirAsia recently said it would set up a 49:30:21 joint venture with the Tata Sons and Telestra Tradeplace of Indian investor Arun Bhatia to launch a new Indian airline.
An iPhone app made this 17-year old a MILLIONAIRE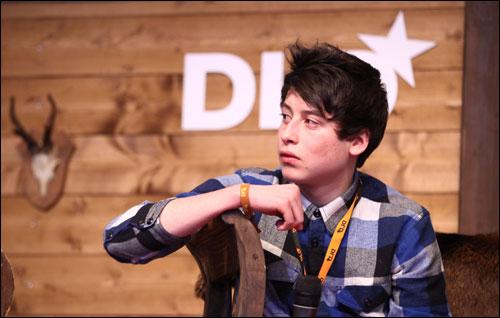 The developer of iPhone news app sold his company Summly to Yahoo for millions.
Tata's dream to fly takes wings; AirAsia JV cleared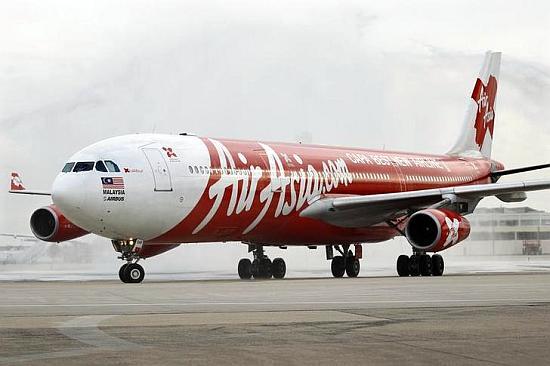 The proposal was cleared by the Foreign Investment Promotion Board, Finance Ministry said in a statement.
Colour code for mutual funds WON'T curb mis-selling
While Sebi's colour code will help investors, mis-selling might not reduce substantially.
Can S Kumars WEATHER the financial storm?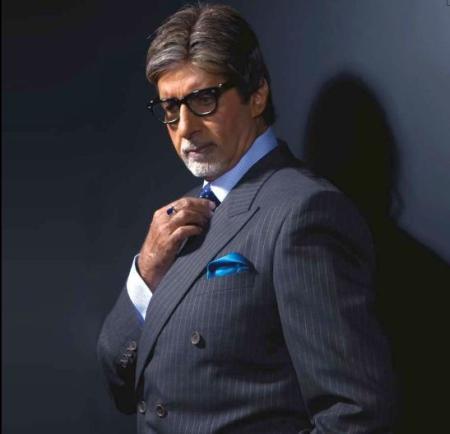 The company has been buffeted by setbacks. Its expansion plans are on hold, promoters have pledged their shares and its market cap has tumbled.
World's top REALTY investment hotspots, India at 20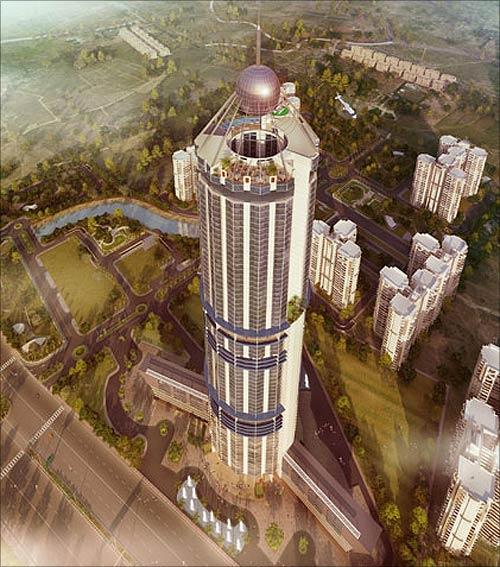 India is ranked 20th in the list of world's top real estate investment markets with investment volume of $3.4 billion in 2012, property consultant Cushman & Wakefield said in its latest report.
10 countries earning MOST tourist DOLLARS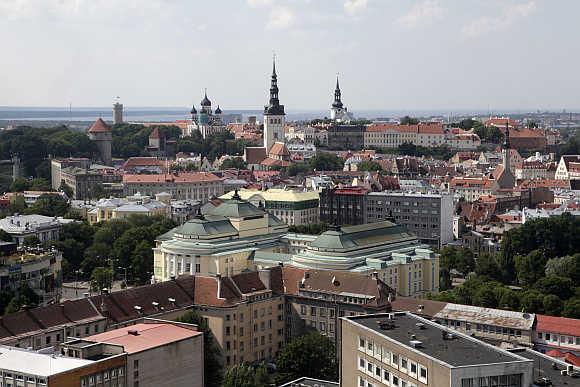 Tourism accounts for nine per cent of global GDP and is projected to represent one in every 10 jobs by 2022.
Challenges facing the new insurance chief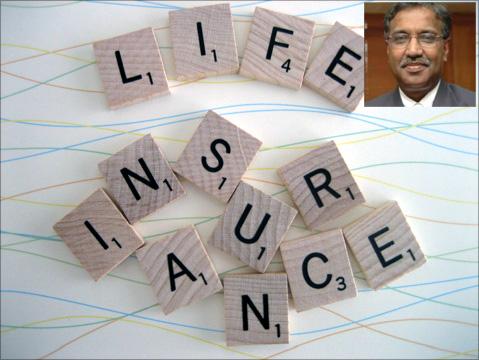 The new Irda chairman's biggest challenge will be to give equal priority to the growth of the industry and customer welfare.
Catastrophe pool: Faster relief for victims of disaster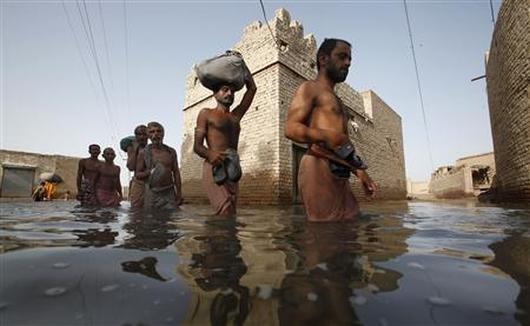 Both General Insurance Council and Irda have made efforts to set up this pool. However, a formal notification giving guidance for its implementation has not yet been issued.
IMAGES: 15 stunning cars set to hit the roads soon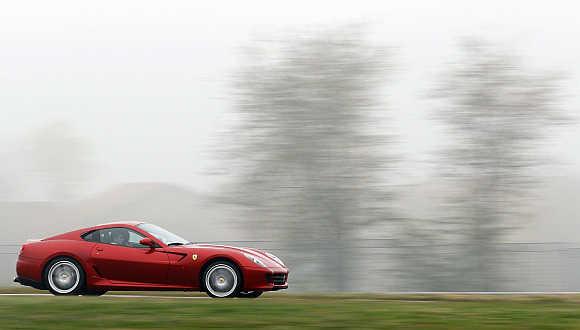 Will these amazing models ever come to India?
Why India needs to create job opportunities URGENTLY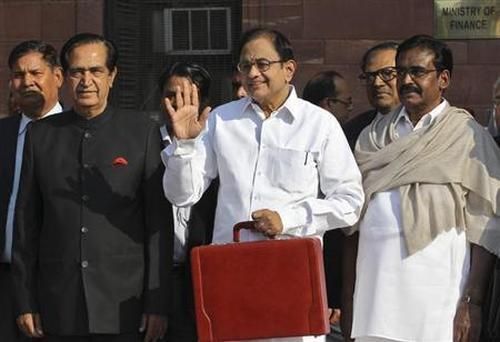 The growth path going forward has to absorb the new entrants into the labour force, which are estimated at 4.5 million annually in the 12th Plan document.
10 tech companies that have most JOB OPENINGS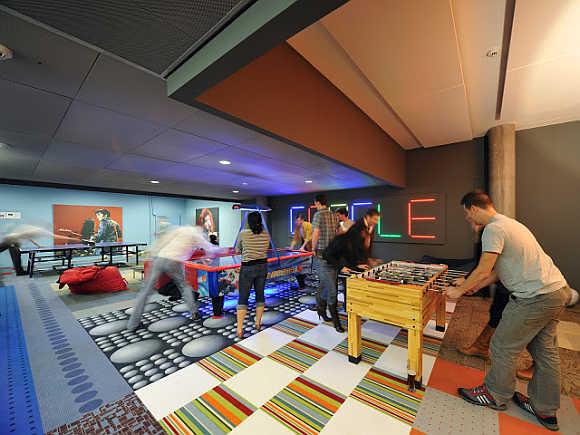 Despite slowdown, these companies are bullish on hiring.
World's TOP 20 economies by 2030, INDIA at No. 3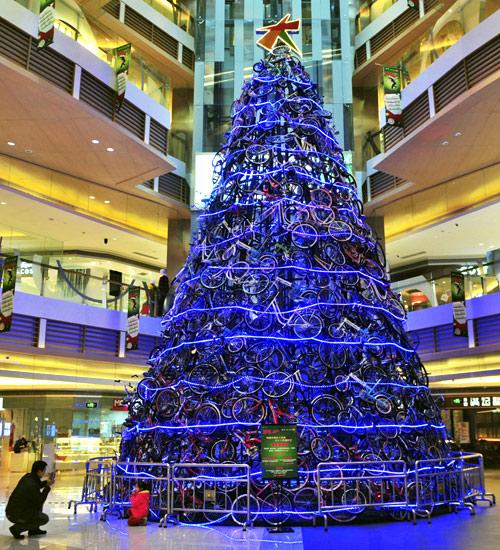 Despite weaker exports and sluggish domestic demand, China is still on track to overtake the United States.
India's 10 most REPUTED companies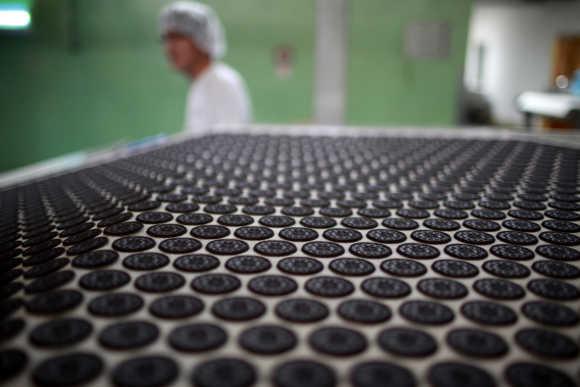 Each year, Nielsen's Corporate Image Monitor survey measures the reputation of leading corporates on the basis of certain attributes. The Monitor measures perceptions of the image and reputation of India's leading companies, across sectors and serves as an important indicator of the strength of the corporate brand.
March 25, 2013
How EXIT interviews can help companies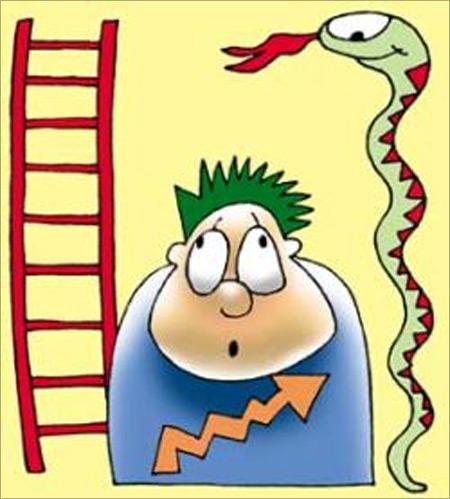 When one of your employees decides to move on, use a carefully designed exit interview to involve him in defining the problems and generating solutions.
The PROS and CONS of working from home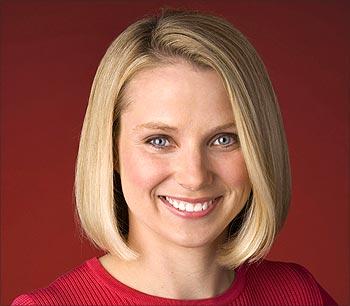 Yahoo! CEO Marissa Ann Mayer's decision to end telecommuting has evoked strong reactions and has divided opinion.
Cyprus saved from BANKRUPTCY, gets a bailout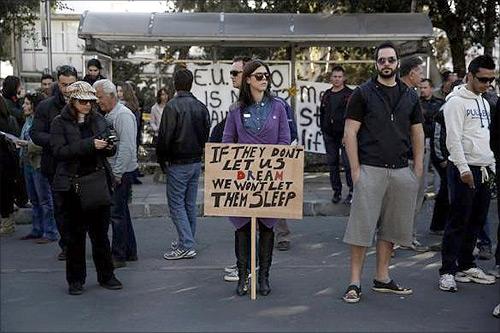 Cyprus, once a high-income economy is today facing a severe economic crisis.
Are IT outsourcers promoting MINI CEOs?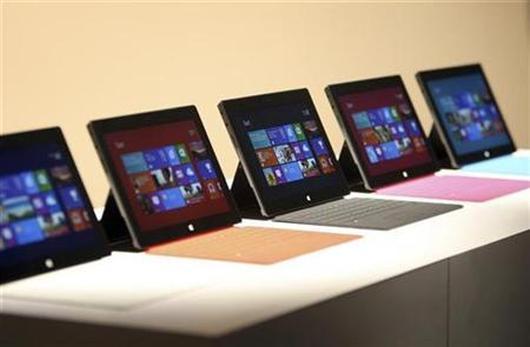 For young graduates who see the $108 billion IT industry as a sure pathway to modern India's growing middle class, the transformation is unsettling.
Amazing IMAGES of world's BIGGEST transport plane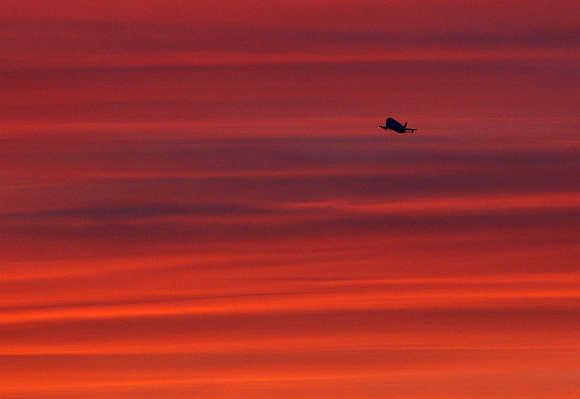 The Beluga carries complete sections of Airbus aircraft from different production sites to the final assembly lines in Toulouse or Hamburg.
Crude import from Iran: Govt mulls insurance fund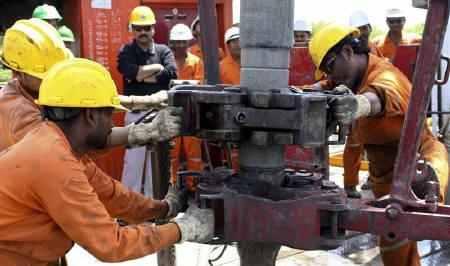 The ministry is in consultation with various other stakeholders and ministries on this and the department of financial services was working on the proposal.
World's first underground railway completes 150 years!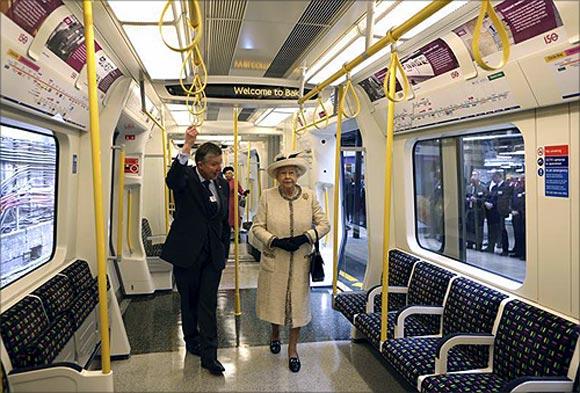 London Underground completed 150 years since the first underground journey took place between Paddington and Farringdon on the Metropolitan Railway on 9 January 2013.
IN PIX: Toasting corporate excellence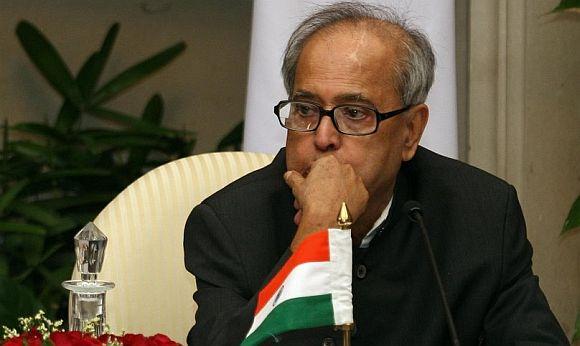 President asks industry leaders to have belief in themselves.
Despite slowdown, Maruti to add capacity at Manesar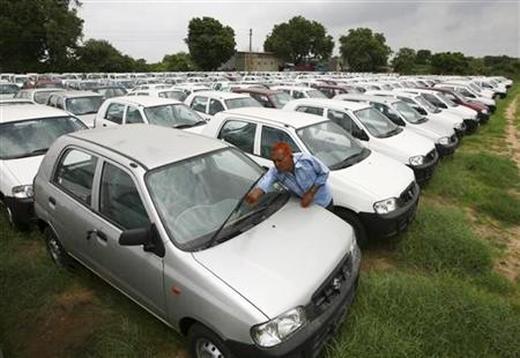 The decision to add capacity comes at a time when most auto majors have been resorting to production cuts.
Can AirAsia COMPETE with existing low cost airlines?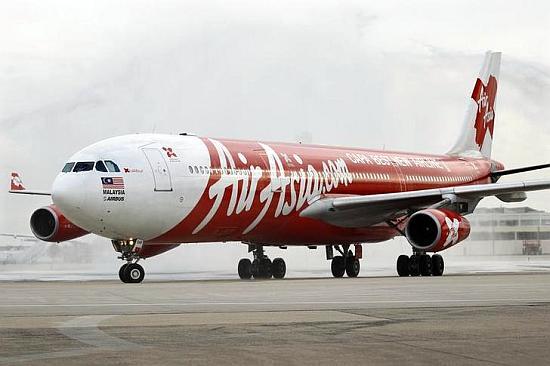 Low-cost positioning is passe. Brand experts suggest ways in which the airline can differentiate itself in the minds of customers.
Why investors' perception towards gold should change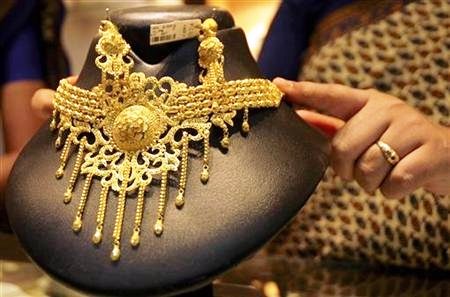 Making a call on gold price trends through 2013 will be a toss-up.
The economic side effects of political INSTABILITY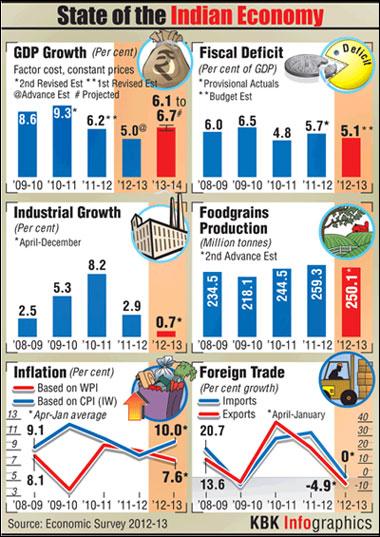 Taking a cue from the UPA's recent tussle with the DMK, foreign investors may consider selling into rallies in the future.
Top 6 BUDGET tablets with big screens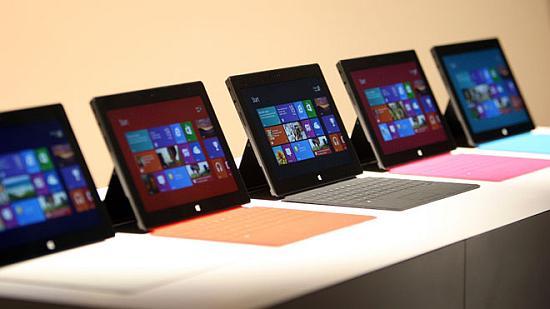 A list of Android-based tabs that have big screens and are pocket-friendly.
India among 25 countries that have MOST AIRPORTS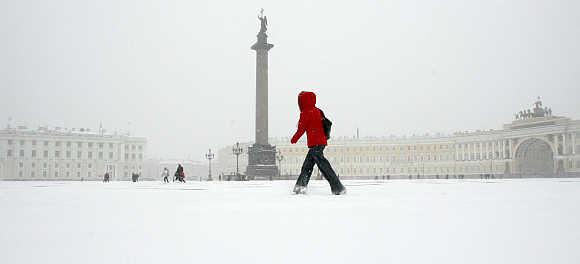 There are some countries that have no airports at all, while some nations are not short of them.
Two Indian cities among world's WORST for commuters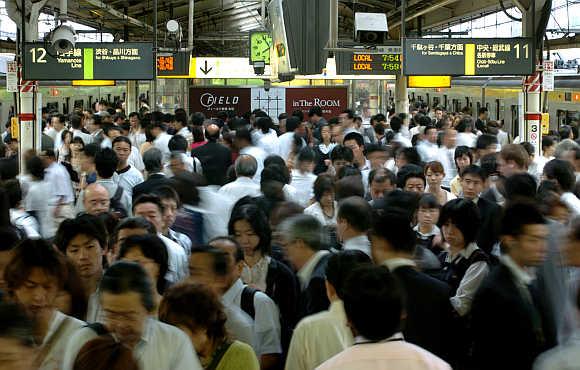 Commuting is a problem for many across the world, especially for those in cities that do not have proper public transport.
25 countries that give MOST economic AID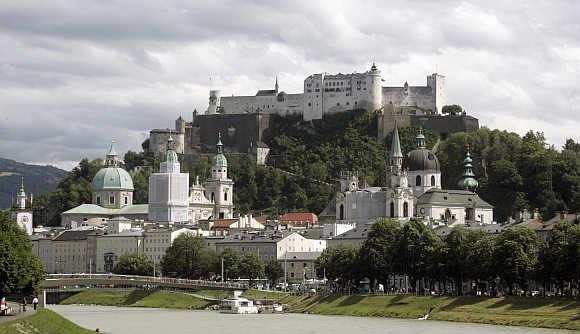 Economic aid not only gives leverage to donor nations over lenders, but also fulfil its main aim of helping the less well-off.
March 22, 2013
Ambassador pulls Hindustan Motors back from the brink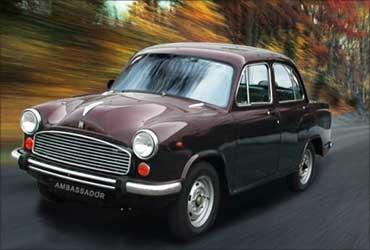 Boosted by its demand, sales jumped 166% in February. The firm is now planning a massive facelift for its cars to keep the momentum going.
IMAGES: Why and when does gold fall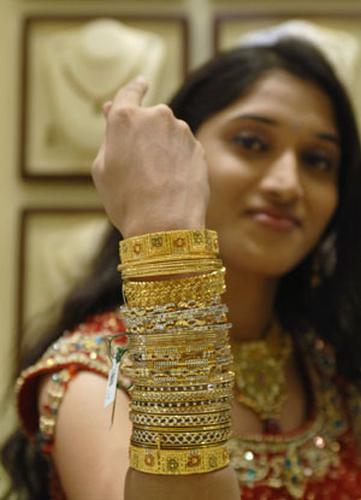 Govt cannot assume it will solve current account problem.
Why Mahindra car names end with an 'O'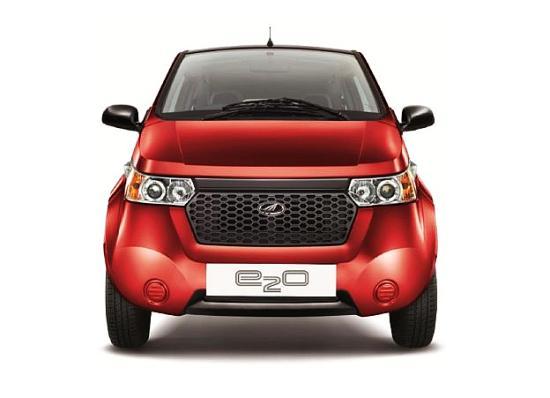 The letter "o" continues to play a superstitious role in Mahindra & Mahindra (M&M's) car launches, as the name of its first electric car after the acquisition of Reva showed.
India's tourism growth story LOSING sheen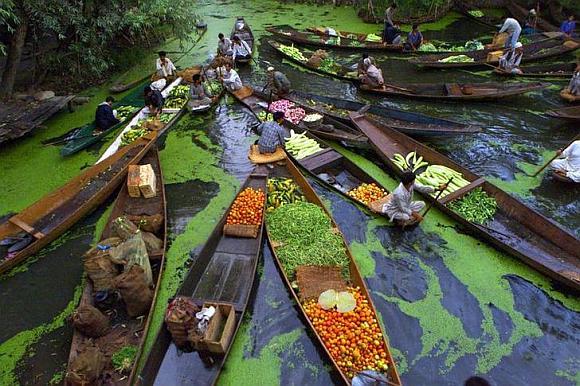 Against the projection of 12 per cent annual growth in foreign tourist arrivals, 2013 is set to see negligible increase, implying loss of foreign exchange, besides an image dent.
India's BIGGEST e-commerce hubs, Delhi is No.1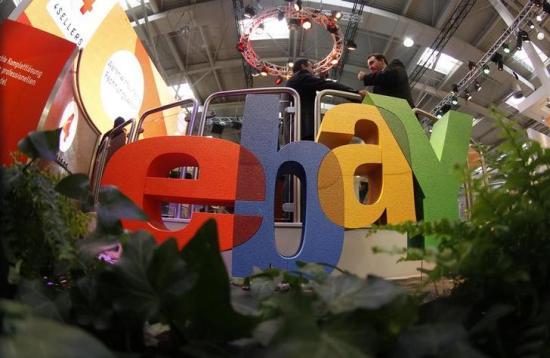 New Delhi has emerged as the top e-commerce hub in India in 2012.
11 BIGGEST economic BAILOUTS in the world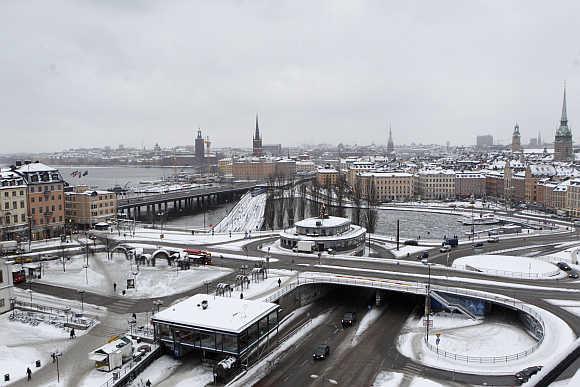 Let's take a look at 11 countries that have been bailed out by banks.
IMAGES: 25 biggest consumers of oil in the world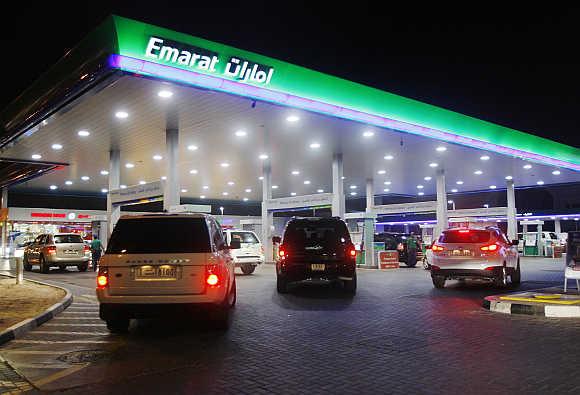 Let's take a look at 25 biggest consumers of oil in the world.
IMAGES: Mumbai airport's STUNNING Terminal 2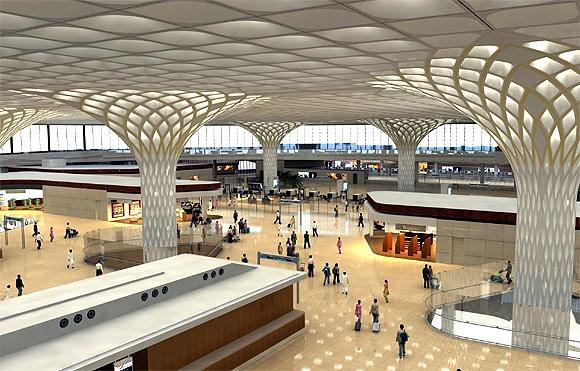 The swanky Terminal 2 at the Chhatrapati Shivaji International Airport, Mumbai is set to open in September this year.
25 LARGEST electricity producers in the world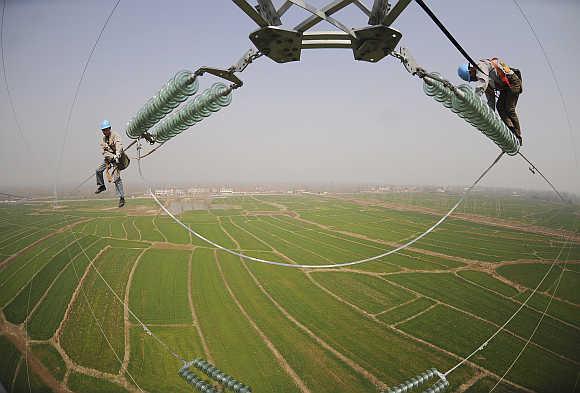 Let's take a look at some major producers of electricity.
INDIA is the country to look out for: Google chief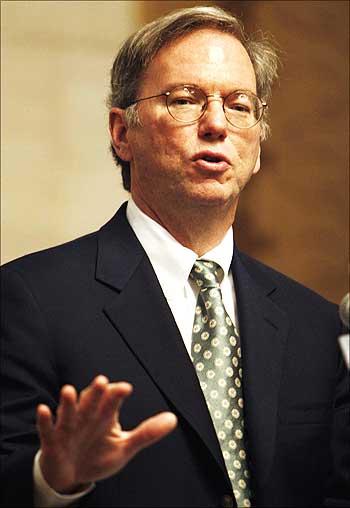 India will add a significant part of the next 5 billion Internet users, with maths suggesting that it is the country to look out for, Google Executive Chairman Eric Schmidt said.
March 21, 2013
IMAGES: Nita Ambani offers puja at Hyderabad temple
Glimpses of Nita Ambani at Balkampet Mahakali Temple.
RBI downplays money laundering charges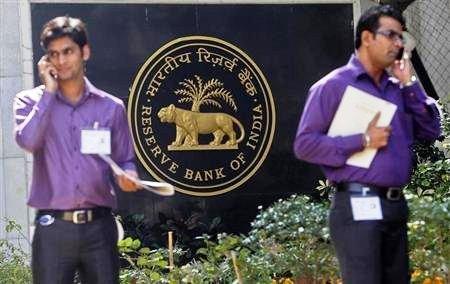 The country's three largest private banks -- ICICI bank, HDFC Bank and Axis Bank -- were last week accused of indulging in money laundering both within and outside with an online portal, Cobrapost, claiming that the sting operation conducted by it had revealed a scam.
Meet the people who get highest salaries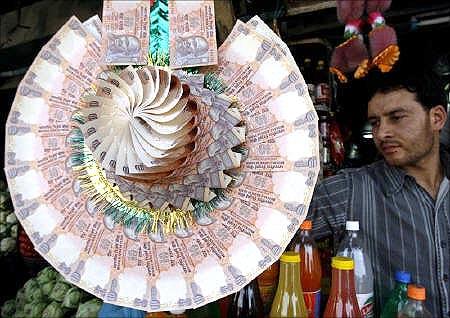 Professionals in these industries earn compensation that is 30-60 per cent higher, on average, than those who work in other industries.
Why US needs to LEARN to live with India's frailties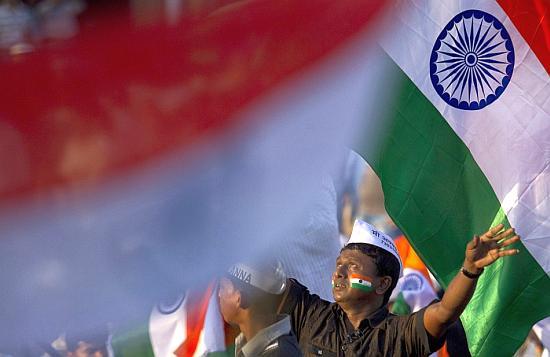 American business should adapt to India's messy regulatory and tax environment or risk losing trade deals to its competitors.
12 companies that saw the biggest wealth EROSION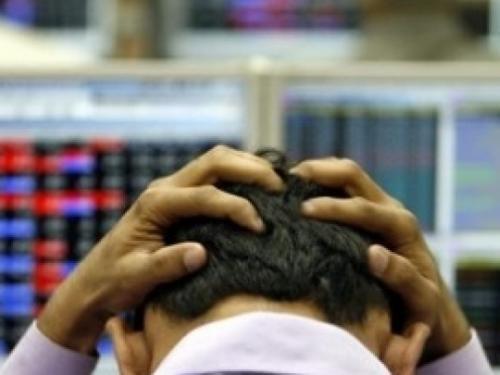 The Indian stock market boom saw the rise of many wealthy investors. However, some of the high profile companies did not live up to the expectations of investors.
India's growth story: Is the worst over?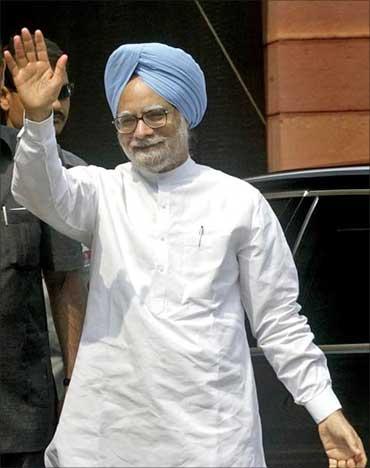 Growth revival will be more tentative, inflation sharper, and external pressures more acute than pronouncements suggest.
Why Delhi Aerotropolis DOESN'T measure up to Beijing's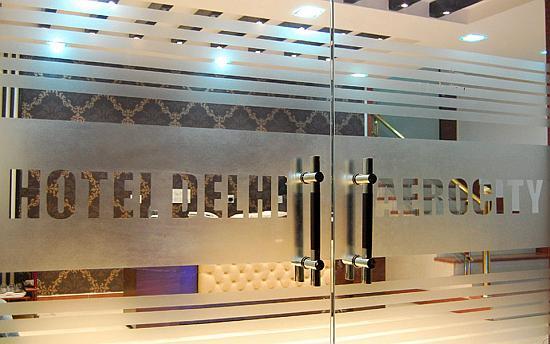 Different government departments want changes to existing structures and layout is resulting in for hoteliers.
India among LARGEST IMPORTERS in the world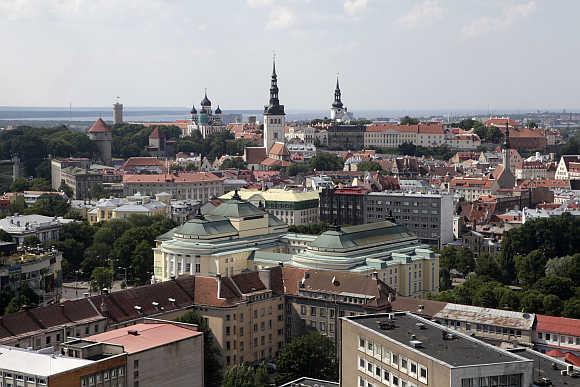 Let's take a look at 20 countries that are biggest importers in the world.
M&A fever returns to pharma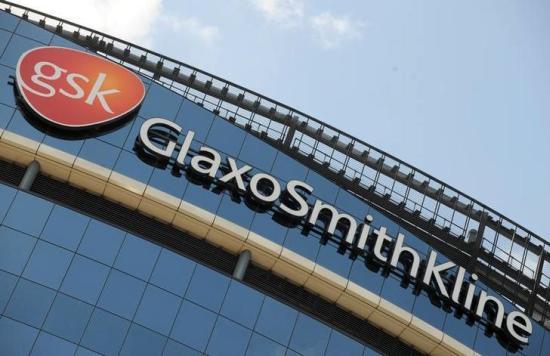 With local companies facing stress in domestic operations, valuations are down.
25 countries that have BEST quality of life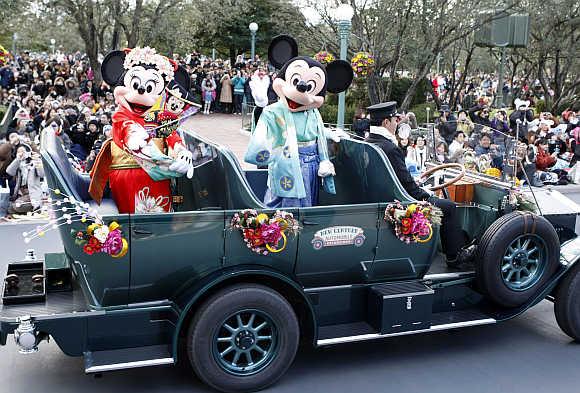 There are some countries where not only the Gross Domestic Product figure is high but also standard of education and income equality.
Mumbai, Delhi among 30 cities with the RICHEST people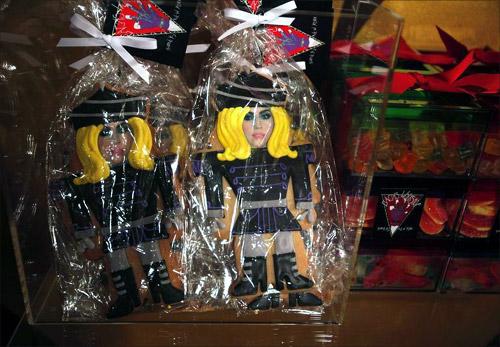 The combined wealth held by HNWIs grew by 2 per cent, or $566 billion, to just over $26 trillion in 2012.
10 BIGGEST markets in the world for luxury cars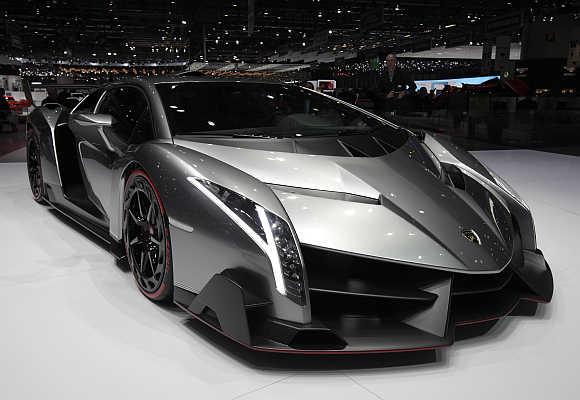 Economic slowdown fails to dent luxury car sales.
IMAGES: Nokia launches Windows 8 phone at Rs 10,500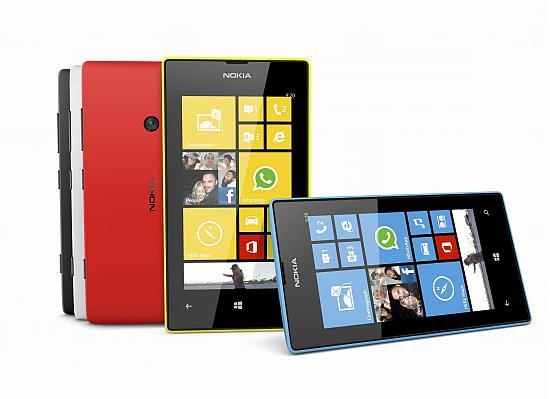 Nokia launched two mobile phones based on Windows 8 operating system, including one priced at Rs 10,500.
March 20, 2013
Popular Indian brands being copied and sold in China!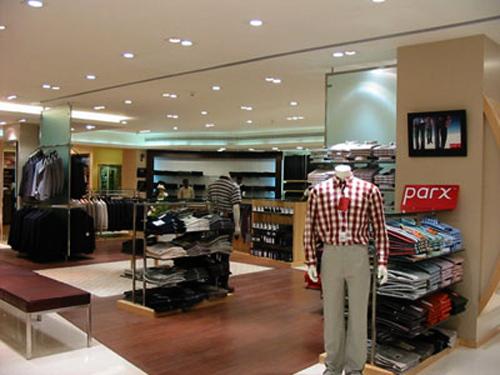 The government on Wednesday said cases where products belonging to popular Indian brands like Natraj Pencil, Boroplus antiseptic cream, Raymond, Onida etc., are being copied and sold in China have come to light.
Naukri.com founder's next big bet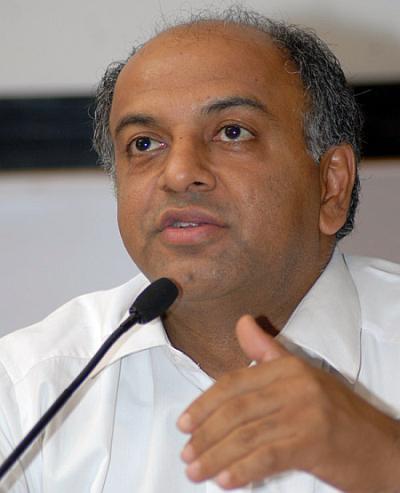 Sanjeev Bikhchandani is on the lookout for start-ups which have the potential to become as big as his own venture.
Kingfisher employees demand Mallya's PROSECUTION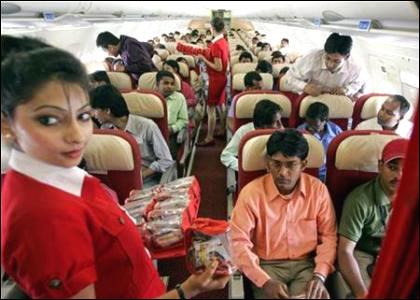 Frustrated over not getting salary for last 10 months, Kingfisher Airlines employees on Wednesday asked the government to prosecute promoter Vijay Mallya and threatened to disrupt IPL matches.
Buying a car? Here are some ATTRACTIVE offers!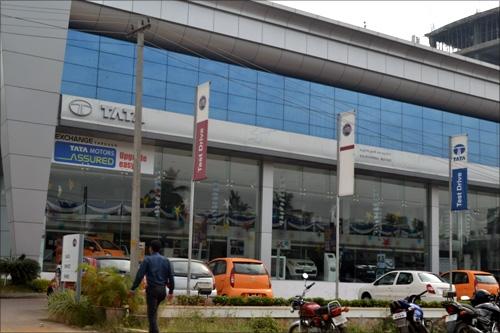 Here are the four most eye-catching offers from some of the most prominent brands.
Jeep Grand Cherokee, Wrangler to HIT the road by Oct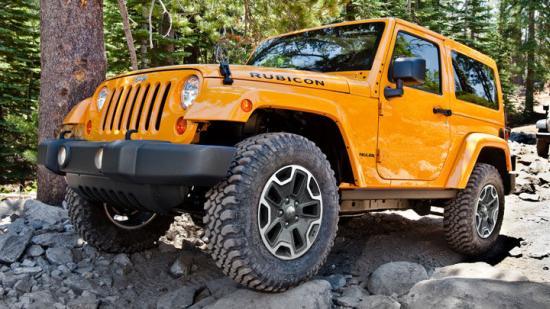 Expected pricing is in the range of Rs 50 to 60 lakh for the Grand Cherokee and Rs 35 to 40 lakh for the Wrangler.
11 AMAZING Google products you haven't heard about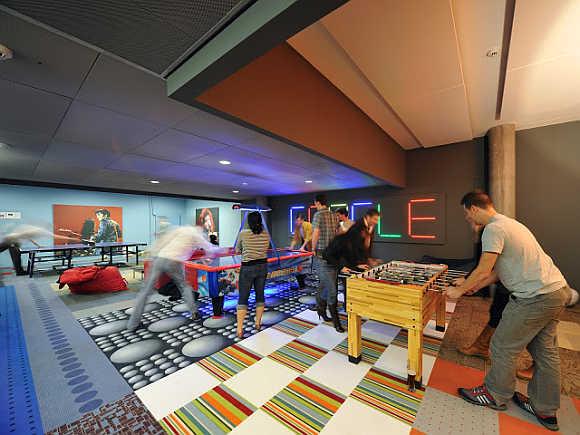 Let's take a look at 11 services and products that are not so well-known but are extremely exciting and helpful.
Who pays the HIGHEST and LOWEST for petrol in India
Petrol prices in India are amongst the highest in the world.
Mahindra e2o: Will it succeed in India?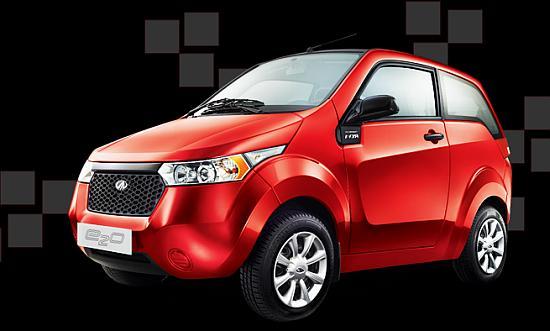 The car entails a Rs 0.50/km cost vs Rs 4.5/km, diesel Rs 2.7/km and CNG Rs 2.12/km.
In Pix: World's 10 LARGEST employers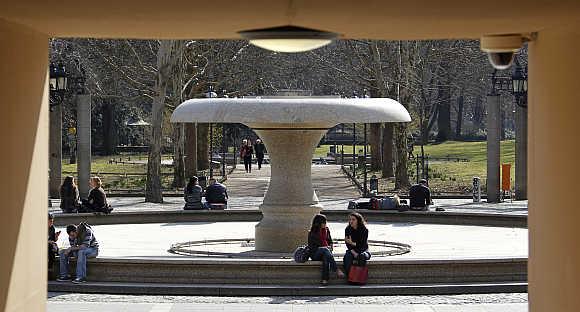 Let's take a look at 10 companies that employ most workers in the world.
Mumbai among world's MOST EXPENSIVE real estate mkts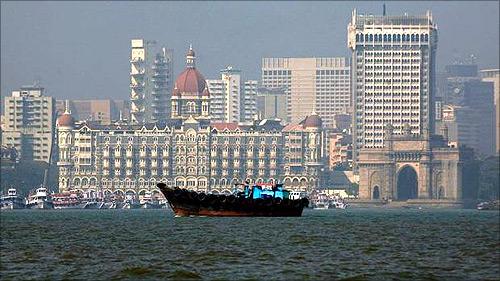 Mumbai is the 16th most expensive city for residential space.
March 19, 2013
Hatchback Ambassador to hit roads next year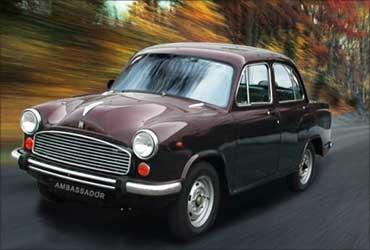 Hindustan Motors Ltd is planning to launch a new-age hatch-back version of the iconic Ambassador car.
Why gold is NOT the villain in India's growth story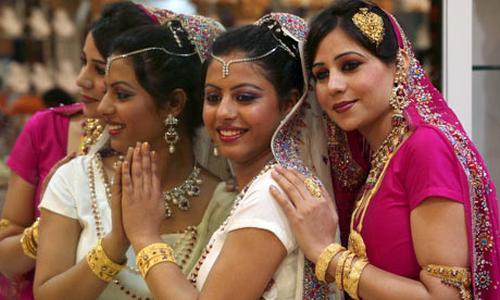 Instead of worrying about imported gold, FM should broaden the tax base to dispel concerns about govt-driven inflation.
M&M looks to drive into China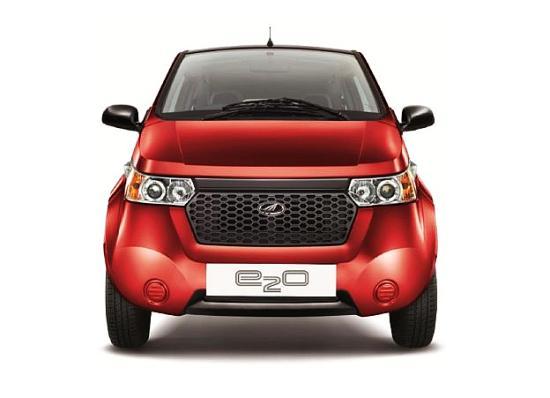 A variant of the e2o could be exported to the Middle Kingdom, Europe next year.
RBI cuts repo rate, loans may get cheaper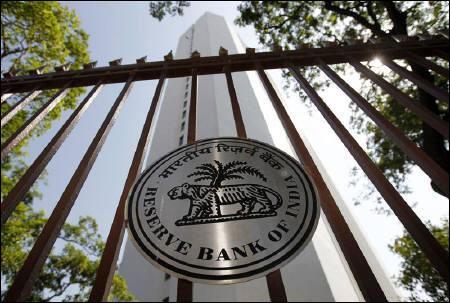 The Reserve Bank of India (RBI) has slashed the repo rate by 25 basis points from 7.75 per cent to 7.5 per cent with immediate effect.
IN PIX: 20 highest-rated CEOs of the world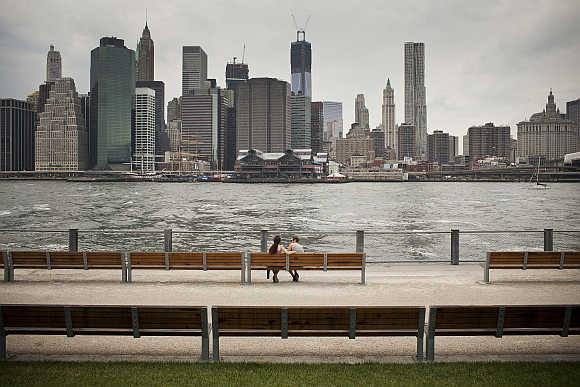 Let's take a look 20 highest-rated CEOs.
Cities with MOST EXPENSIVE hotels in world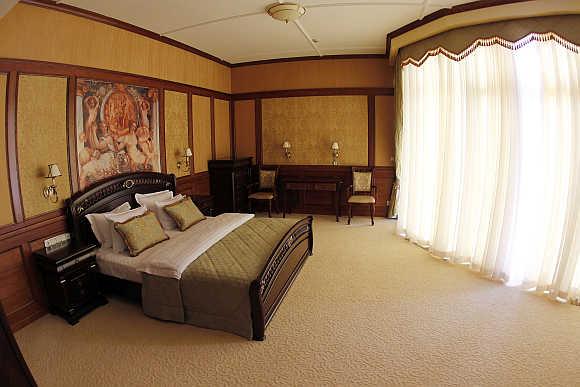 Let's take a look at some cities that have the most expensive hotel rooms in the world.
Sundar Pichai: The man Google, Twitter FOUGHT for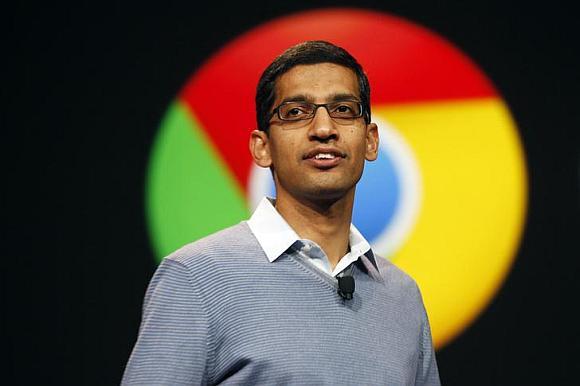 Google paid million of dollars as bonus to retain him when competitors tried to poach.
IMAGES: World's amazing monorail systems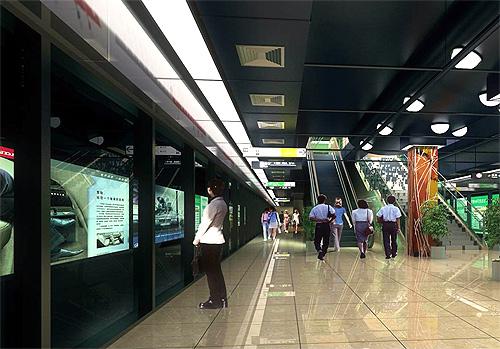 Monorail is an advanced transportation system based on a single rail, which acts as its support and guide way.
India among TOP players in global trade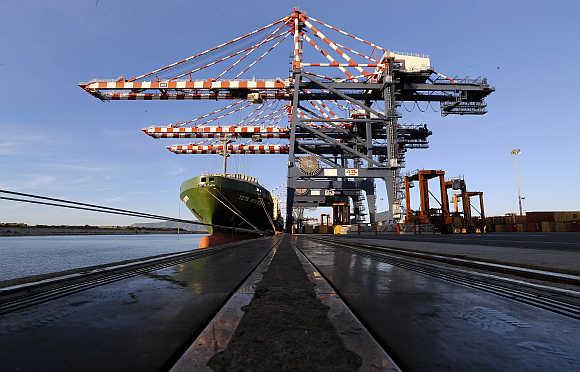 Let's take a look at some countries, including India, that are leading the way in international trade.
IMAGES: The Rs 5.96 lakh Mahindra electric car 'e2o'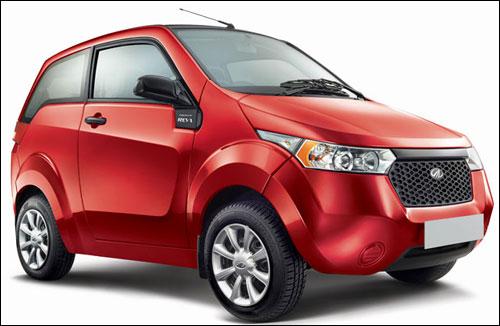 The group also said it has plans to extend the electric mobility technology to its two-wheelers, while seeking support from the central government for pushing eco-friendly vehicles.
March 18, 2013
Invest Rs 40 lakh for tax benefit of Rs 20,000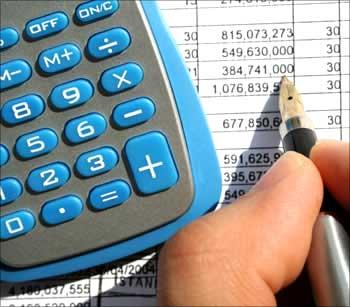 The Budget proposal for additional home loan deduction will have little impact on the market.
Can Sebi bring Sahara Group to justice?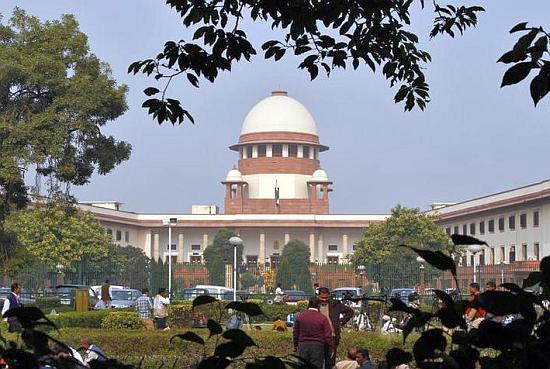 Sebi's action on Sahara is showing results, but problems remain.
Can BlackBerry do what RIM couldn't?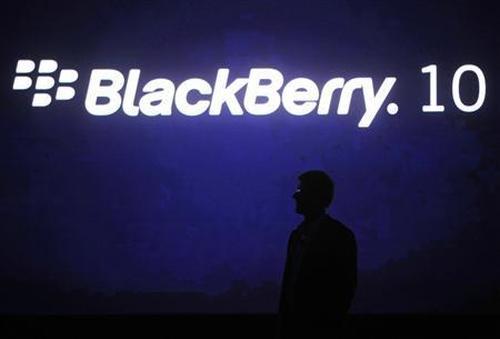 The company that used to be a juggernaut of smartphones is now undertaking a 'journey of transformation of business and brand'.
Rising tensions could HAMPER Kashmir tourism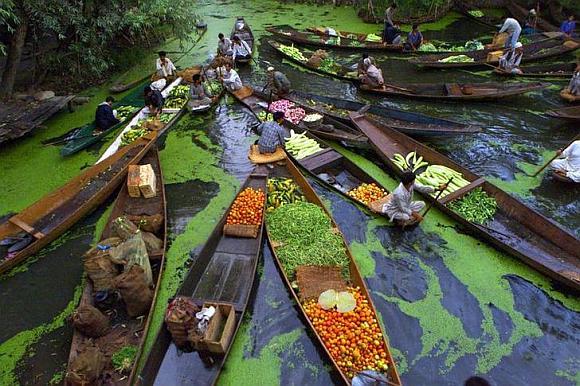 Rising tension, curfew and violence in Kashmir could spoil the travel plans of tourists at the onset of the peak travel season.
BEST tablets below Rs 10,000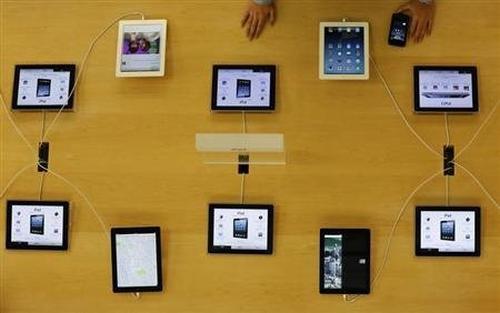 While the iPad Mini stays at the pinnacle of one's aspirations, here are a few sub-Rs 10,000 tablets worth checking out in a similar form factor.
Job change should not deprive you of PF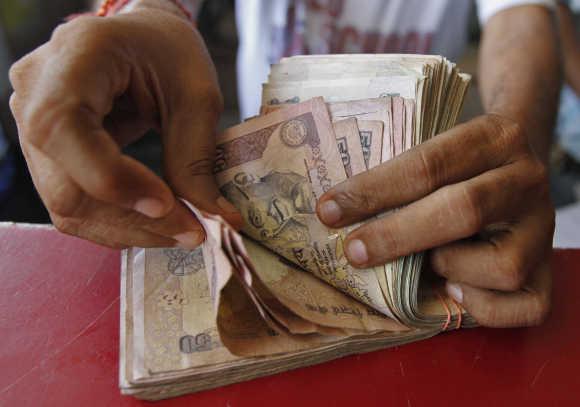 Keep transferring the account, as unclaimed amount will not earn interest after three years.
Is your builder going BANKRUPT? Find out...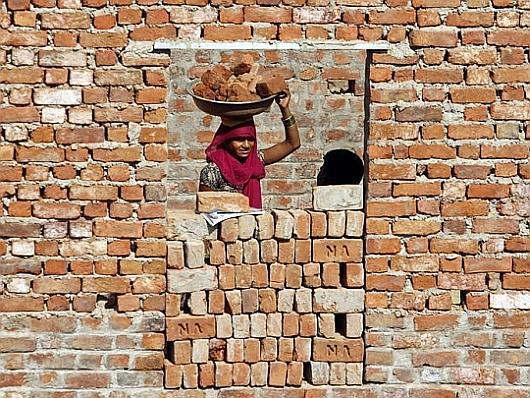 There are some tell-tale signs such as slowdown in construction or absence of communication.
RIL's growth takes wings on surge in treasury income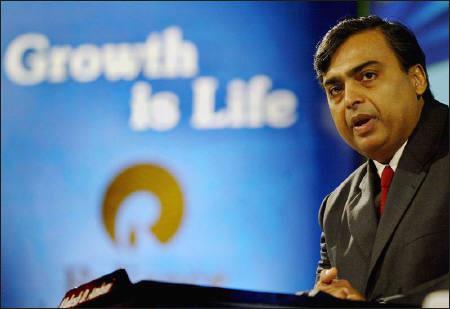 The boost from treasury income has helped RIL juice up its earnings at a time when the margins in its core refining & petrochemicals business are running low.
Why small taxpayers are EASY targets for I-T Dept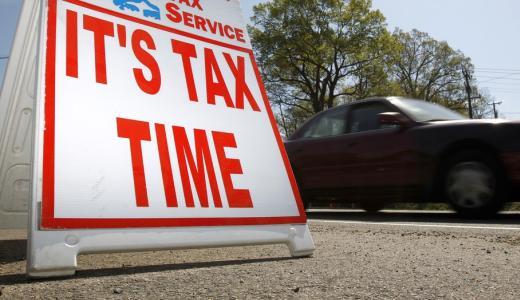 Big evaders might be the target but the small guys end up getting punished.
These countries DO NOT have an airport!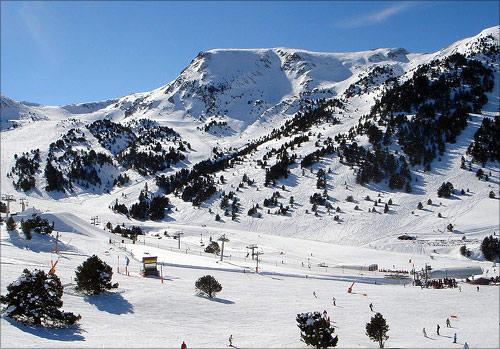 These 5 countries have no airports at all.
Money laundering: Banks must restore public TRUST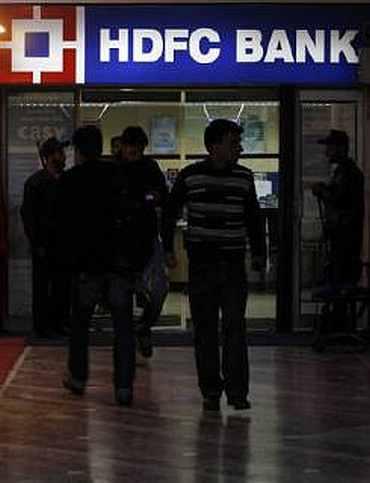 Both the regulator and bank managements will face the challenge of restoring confidence.
Countries that spend the LEAST and MOST on food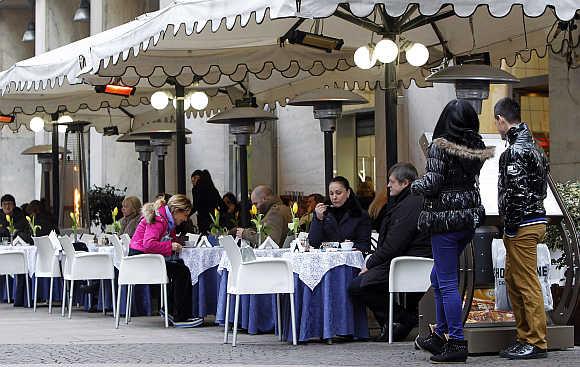 Let's take a look at 20 countries that spend least and most on food, alcohol and tobacco.
28 countries that have the FASTEST Internet speed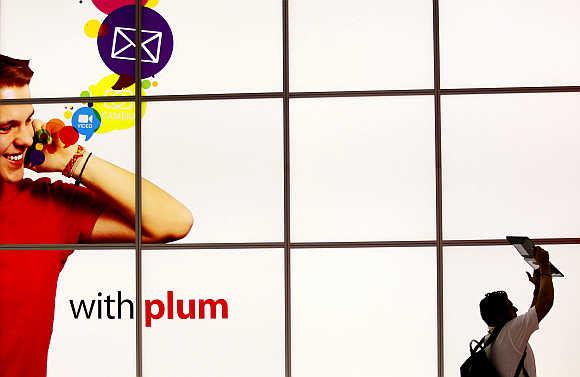 Let's have a look at countries that enjoy high broadband speed and see where India ranks.
Facelifted Freelander 2 is here, starts at Rs 38.67 lakh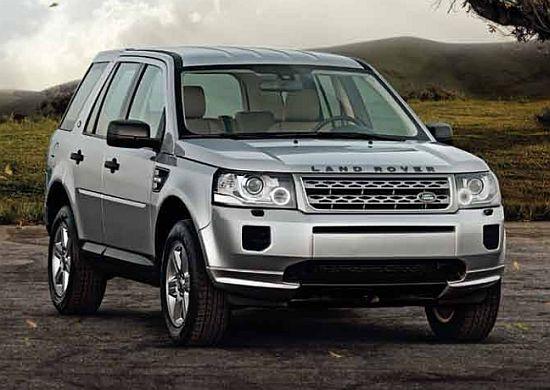 The major changes done to the recently launched model include revised exterior, a new centre console and an upmarket sound system with 17 speakers.
Chevrolet to launch CHEAPER diesel variant of Sail U-VA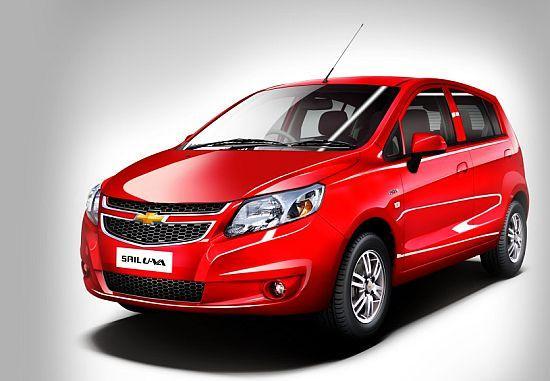 In a second attempt to challenge the dominant position of Maruti Swift, GM India will launch a cheaper variant of Sail U-VA that will cost Rs 529,000.
Petrol is CHEAPEST in these 10 countries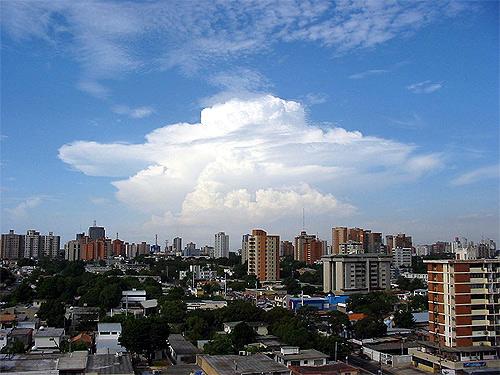 Petrol prices are the most volatile across the world.
March 15, 2013
Good news! Petrol price slashed by Rs 2 per litre
Petrol price has been reduced by about Rs 2 per litre, in line with falling international oil rates.
'Indo-US economic ties remain underdeveloped'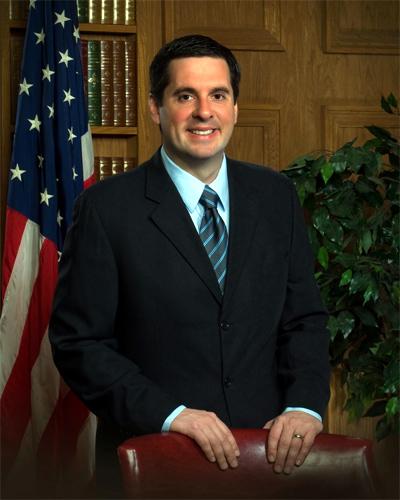 The US-India trade had doubled every five years and was approaching the $100 billion mark, since 2001, but it is still a low number.
Raghuram Rajan: Financial crisis prophet to RBI CHIEF?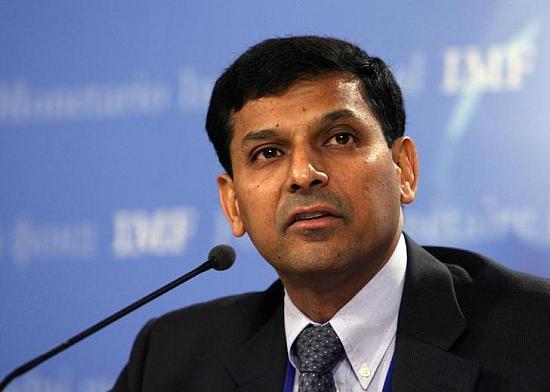 The man widely expected to be India's next central bank chief favours clipping the autocratic power of the role and giving more say to a monetary policy committee.
Air India's Dreamliner may resume flights soon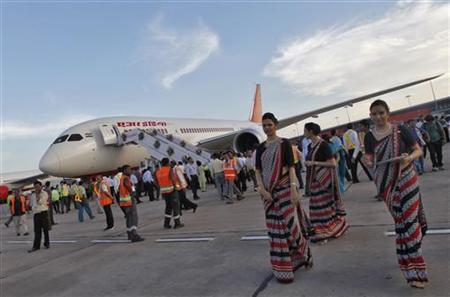 The US Federal Aviation Authority has approved Boeing's plan to fix the battery-fire problem in the Boeing 787 Dreamliner fleet.
Tata for enhancing India, China cooperation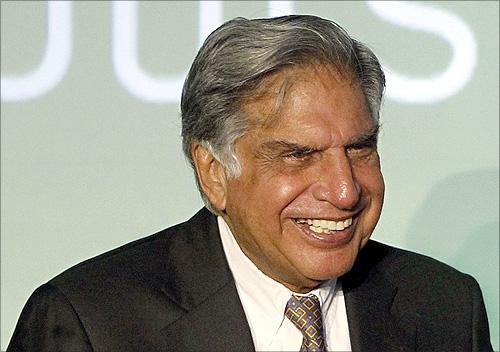 Citing partnership between Tatas-owned JLR and China's Cherry Automobile, he said the Chinese bring ingenuity and creativity to their job.
Money laundering: New cases pop up even as old ones drag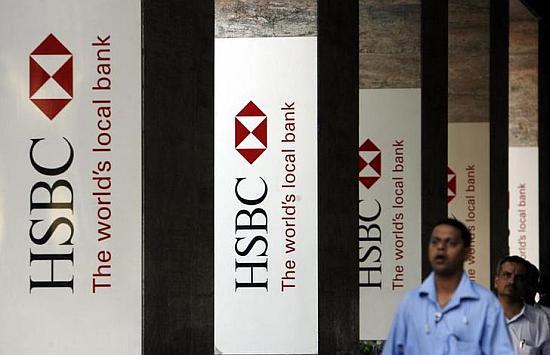 With the Financial Intelligence Unit deciding to probe three major banks for alleged money laundering, it is interesting to note that the same agency also conducted a probe in the HSBC money laundering case.
How to make India a better place for business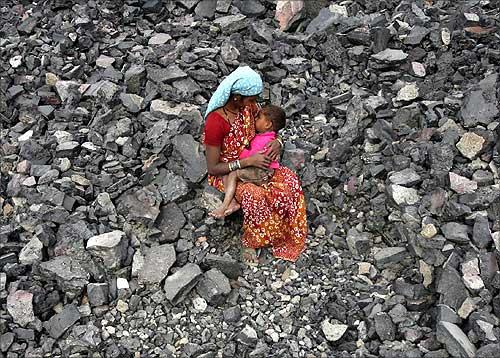 As concerned Indians we need to ask what can be done in the short term, which does not require legislative approval to enhance investment.
Tata sees India achieving 7% growth in 2 years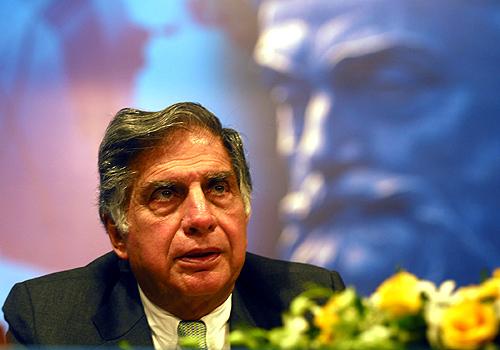 The Chairman Emeritus of the Tata Group said that the recent steps by the government have restored investors' confidence in the country, but more needs to be done.
Galaxy S4: Bigger, faster, thinner and feature rich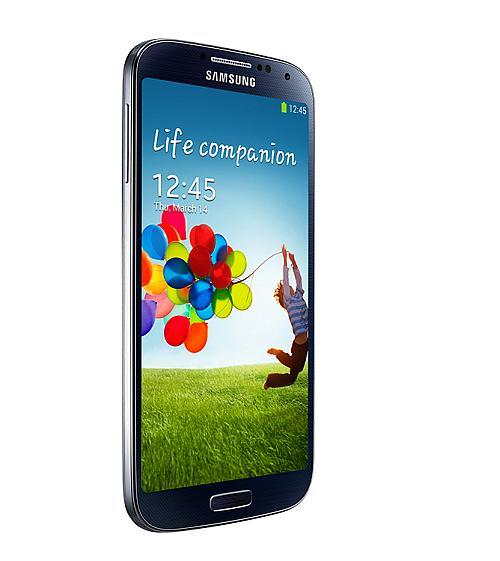 Samsung premiered its Galaxy S4, which sports a bigger display and unconventional features such as gesture controls, as the South Korean titan challenges Apple Inc on its home turf.
Bank employees get AC cabs, foreign trip offer!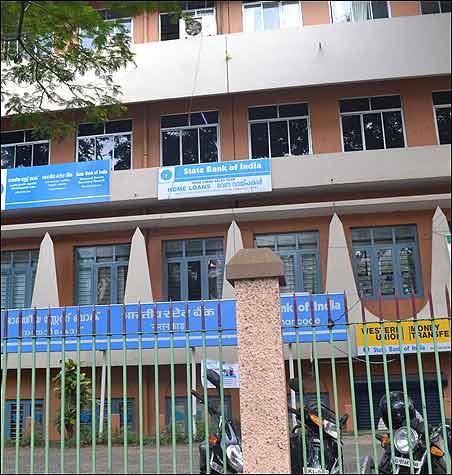 With a scramble for deposits at the end of financial year, banks are using every possible trick to boost employee performance.
Why Indian Railways continues to remain INEFFICIENT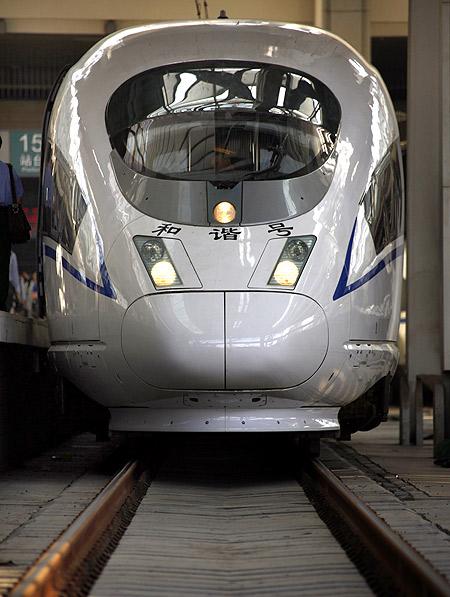 The finances of the Railways are in dire need of repair.
Air India discounts spark price war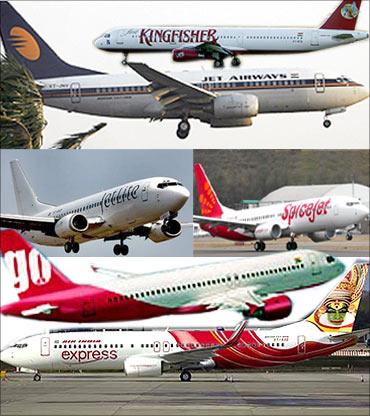 Low-cost carrier IndiGo, too, has slashed fares to match Air India's levels, but has not announced any scheme.
How Cobrapost EXPOSED top banks' money laundering
Online media firm Cobrapost on Thursday alleged managers of the country's top-three private banks by market capitalisation - ICICI Bank, HDFC Bank and Axis Bank - had been offering 'money laundering' as products to people looking to park black money.
10 companies that spend the MOST on RESEARCH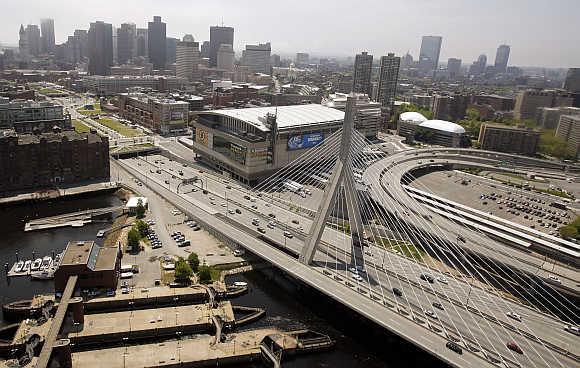 Let's take a look at world's most innovative companies based on research and development spending.
IMAGES: Families live in a shipping container!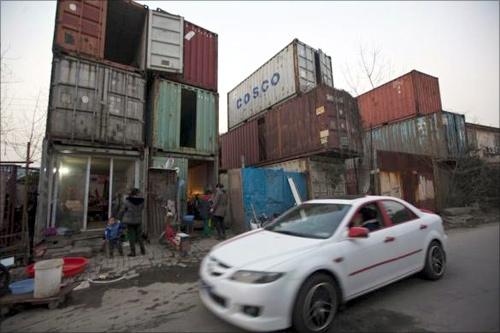 For $80 a month, families can opt to live in a shipping container in Shanghai
Auto cos hauled up for monopolising spare parts sales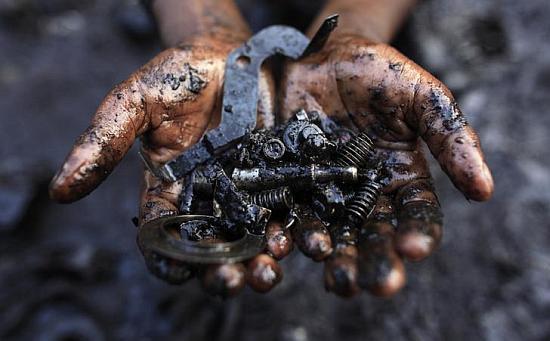 There is some good news for vehicle owners. The repair and maintenance costs on their cars could come down soon if a report on monopolistic behaviour of automobile makers is accepted by the country's anti-trust watchdog.
IMAGES: World's most expensive buildings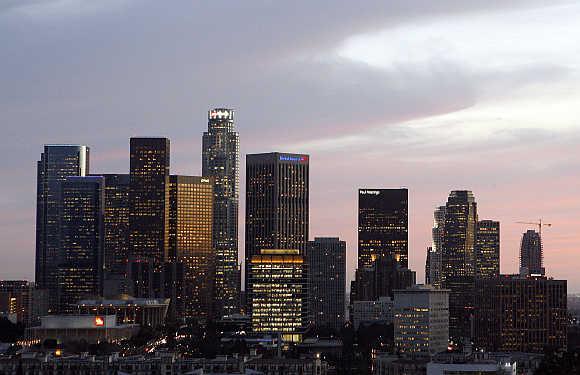 Let's take a look at some of the most expensive buildings in the world.
Porsche 911: What makes it the CAR of the century?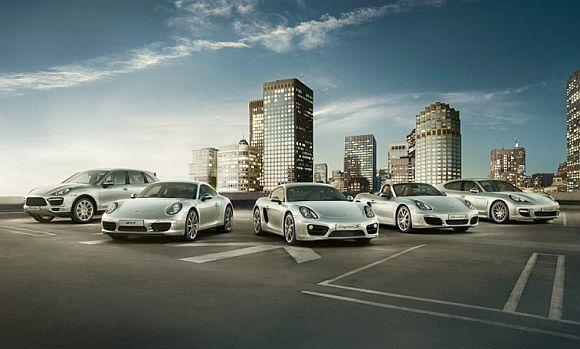 For five decades, the 911 has been the heart of the Porsche brand. This year, it celebrates golden jubilee. The 911 is also the central point of reference for all other Porsche series.
3 Indian airports among world's BEST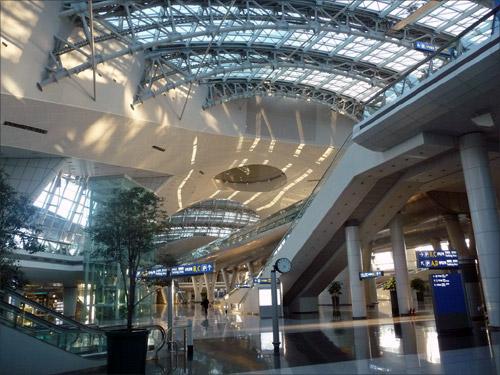 Three Indian airports are among the top five airports in the world providing international standard services.
In pix: 10 TOP selling SUVs in India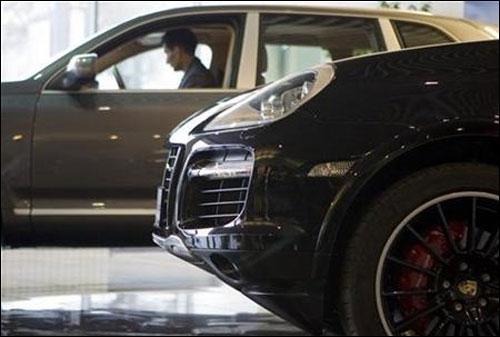 There is no denying that sports utility vehicles (SUVs) are increasingly becoming popular among Indian car buyers.
March 14, 2013
Merc to hike prices by up to Rs 58 lakh from April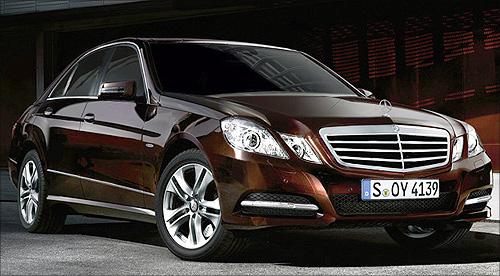 The hike in price ranges from 1-4 per cent for locally produced models, and up to 20 per cent for select completely built units, the company said in a statement.
ICICI, HDFC Bank, Axis probing money laundering charges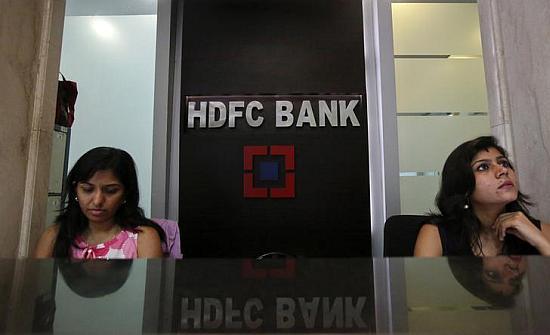 Probes come after independent journalist accuses ICICI, HDFC, Axis Bank and cites video recordings collected by him as evidence.
How an angel investor is changing rules of the game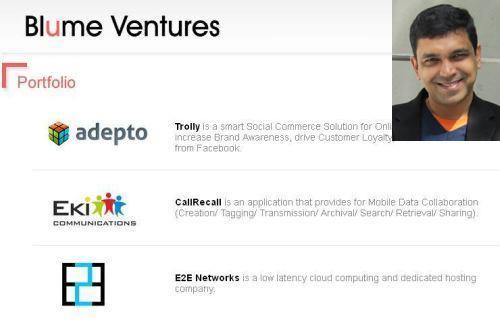 Blume Ventures sets a breakneck speed in two years of existence; time will tell if the strategy works.
India undermining intellectual property: Pfizer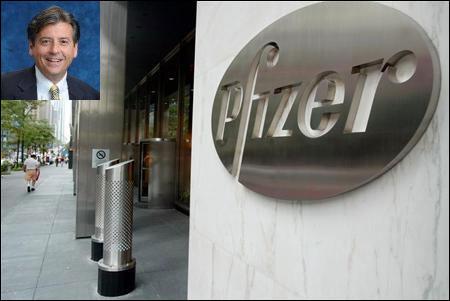 Pfizer alleged India has taken steps that call into question the sustainability of foreign investments and the ability to compete fairly.
World's largest flawless diamond up for auction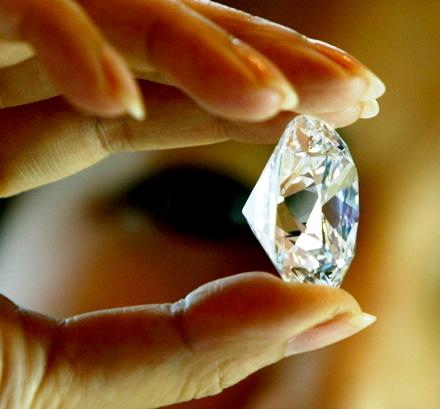 The rough diamond of 236 carats was found at the jwaneng mine in Botswana and took 21 months to polish.
Why govt forcing corporates for charitable work is good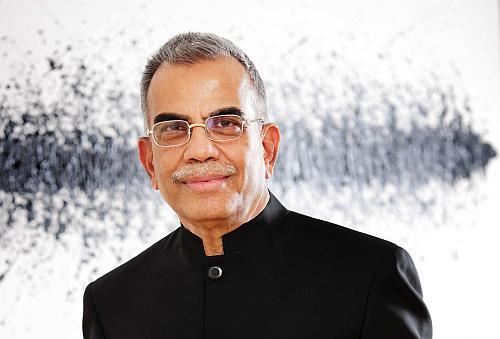 Many businesses use charitable work to get project clearances and deviate people from bad publicity. Making corporate social responsibility mandatory would lower such misuse.
Petrol price may be cut, diesel to be costlier
Petrol price may be reduced by about Re 1 per litre while diesel price may be hiked by 40-50 paisa a litre from March 15/16.
Fortuner, Innova SAVE Toyota the blushes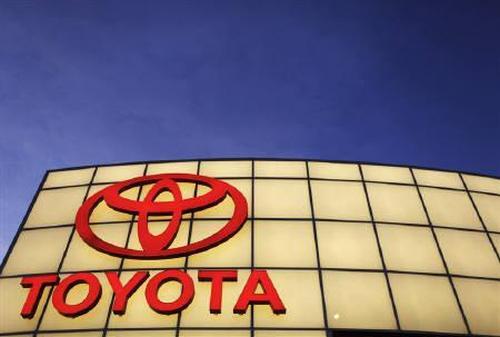 Overall numbers decline, but the success of these two brands help Toyota move up to the fourth spot in the sales league table.
SHAKE-UP in Motown rankings as consumers shift gear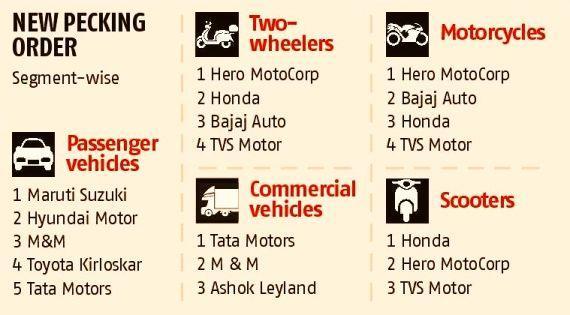 Even as some automakers limp, others charge ahead.
Disney rules out theme park in India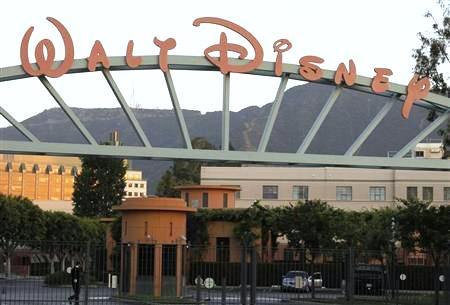 According to Andy Bird, chairman of Walt Disney International, theme park investment requires massive support infrastructure such as airports, power supply and roads, still not available in India.
Salaries soar: India's HIGHEST paid CEOs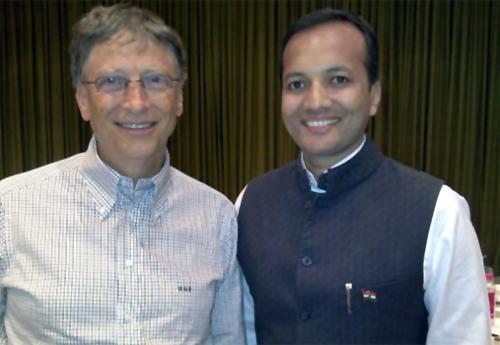 Naveen Jindal, Chairman and Managing Director of Jindal Steel and Power Ltd (JSPL), has topped the executive pay charts for listed companies in India.
The STORY of two WOMEN coal miners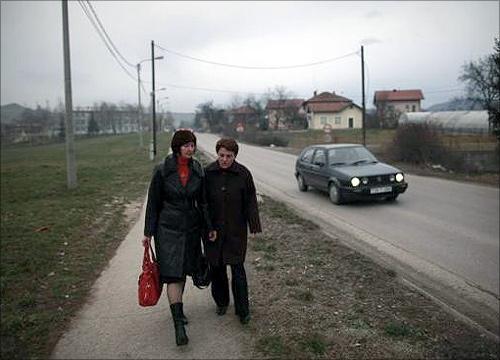 The two women coal miners in all of Bosnia and Herzegovina are not left in the dark when it comes to their jobs.
The BEST and WORST rated countries in the world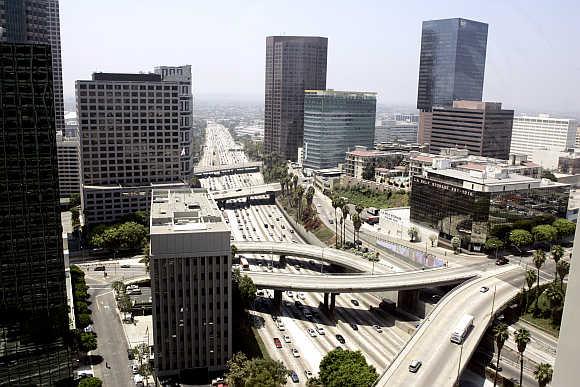 Let's take a look at best and worst rated countries in the world.
Kolkata's woes with business houses continue unabated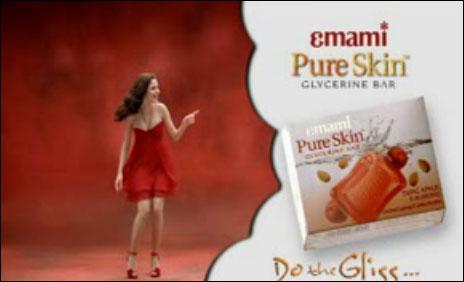 This would be another major blow to West Bengal after the pullout of the Tata Nano project.
REVEALED: Specs, features of Honda Amaze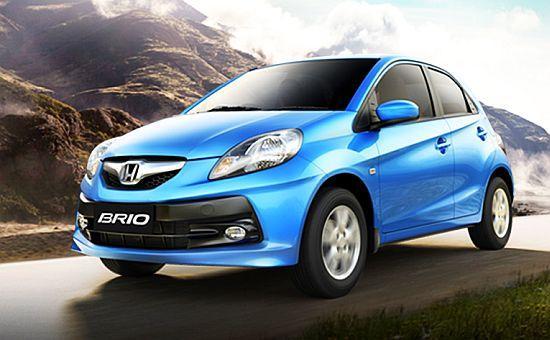 Check out the features and specifications of Honda Amaze.
US groups criticise India's drug, tech, farm policies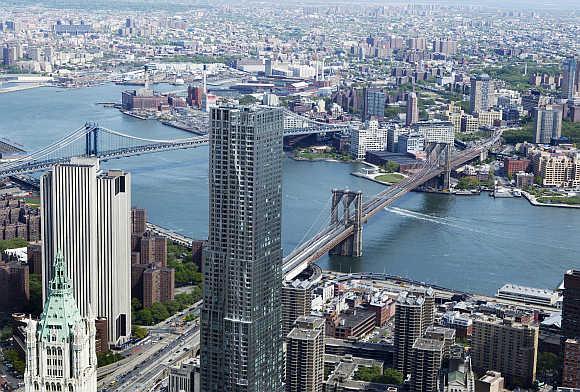 Last year, India's agricultural exports to the United States topped $5 billion.
Apple's iPad to FALL behind Android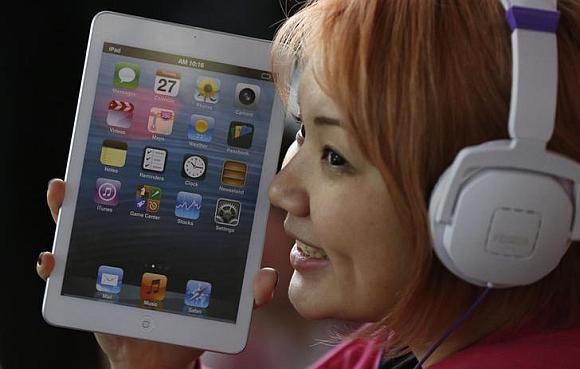 A growing variety of smaller and cheaper Android tablets from Google to Amazon.com Inc will catch on this year with more consumers and chip away at Apple's dominance since the first iPad launched in 2010.
10 BIGGEST technology HUBS in the world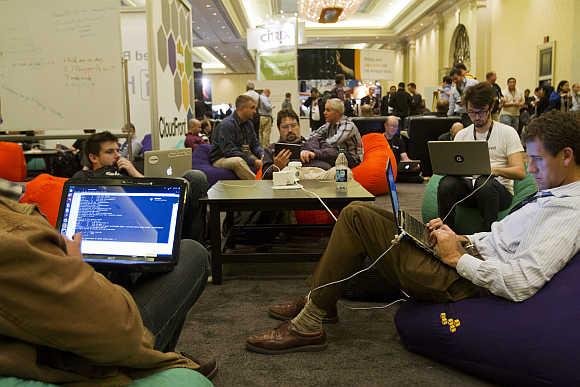 Let's take a look at some of the biggest technology hubs in the world.
March 13, 2013
Post Budget, minister announces 19 MORE NEW trains!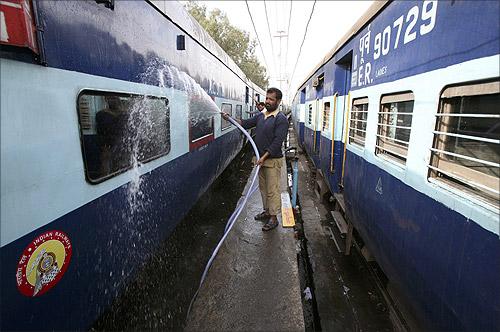 Railway Minister Pawan Kumar Bansal announced introduction of 19 new train services, extension of three and increase in frequency of five trains acceding to demands of MPs.
Vijay Mallya's woes: A Vaastu reason now!
Vijay Mallya has been burdened for the past three years with debt at United Spirits spiralling and Kingfisher Airlines, well, on a downward spiral.
Money transfer, card usage: New norms to prevent MISUSE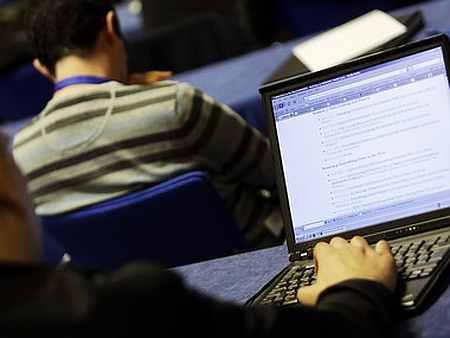 RBI has asked banks to implement these security and risk control measures from 30 June 2013.
Where RELIANCE is investing its money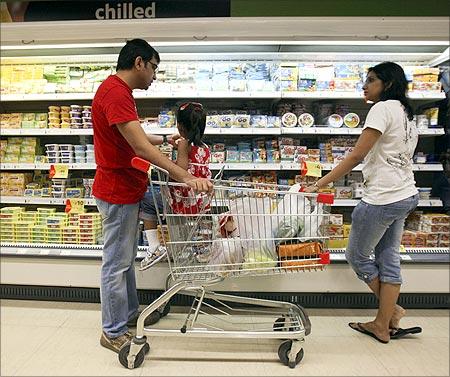 Analysts wary about investment in 'unrelated' sectors, insiders say retail will break even by month-end.
Boeing receives federal approval for battery test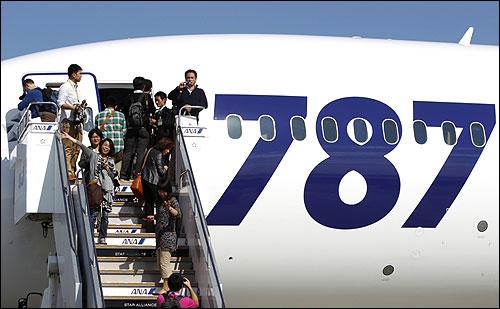 Aviation major Boeing has received federal approval to its plan to test the battery system of its 'Dreamliner' planes, which were grounded early this year after a fire in one of the aircraft due to fault in the battery system.
A day that ROCKED the Bombay Stock Exchange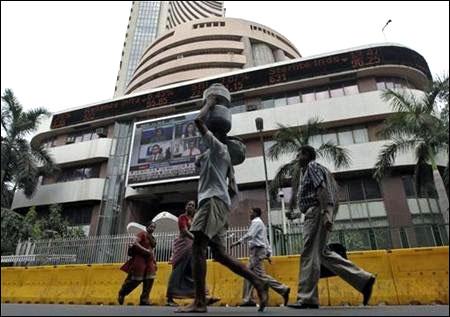 The Sensex gained 2.54% in the trading session after the blasts to end the day at 2,421.
IMAGES: World's wealthiest love these cities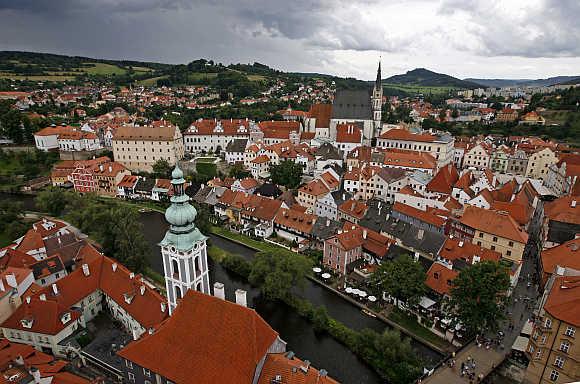 Let's take a look at cities that are favourite of world's wealthiest.
10 websites where users spend MOST time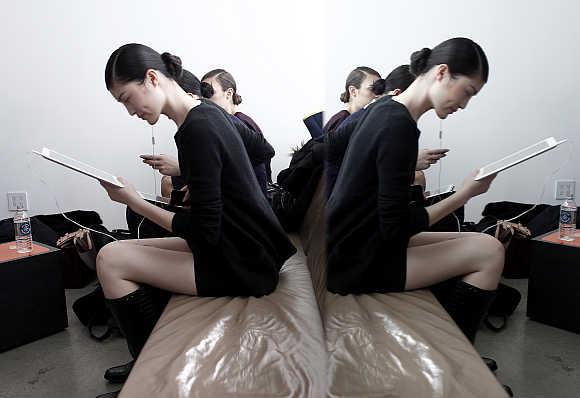 Let's take a look at 10 websites where users spend the most time.
World's FASTEST-growing airports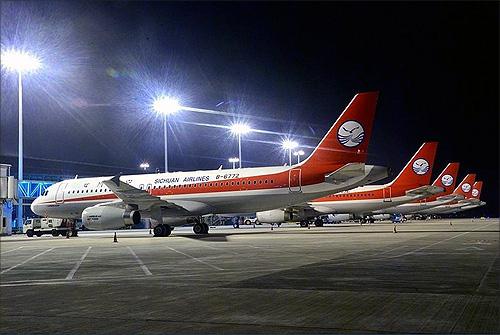 Most of the world's airports are owned by government bodies or leased to private corporations who oversee the airport's operations.
The stunning Jaguar F-Type to HIT Indian roads in July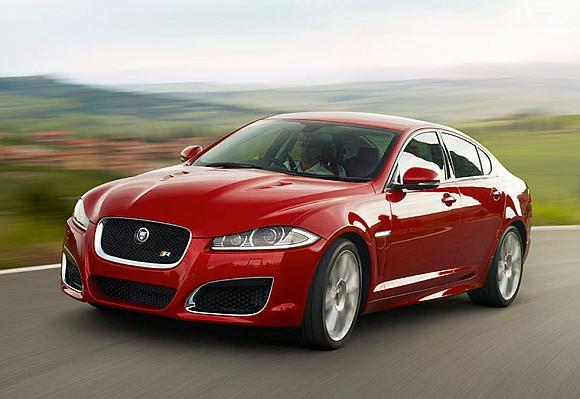 Jaguar Land Rover is planning to launch the stunning F-Type in India in July. The Freelander 2 is set to hit the market soon, too.
Most REPUTED companies in the United States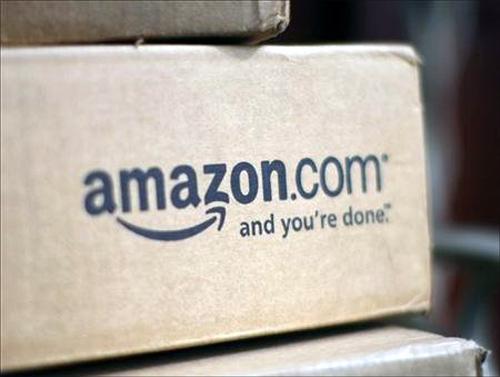 The number of companies with great reputation falls from 16 to 6 over past 2 years in the United States according to a Harris Interactive study. Auto and financial services industries show strong growth.
5 TIPS to invest in the stock market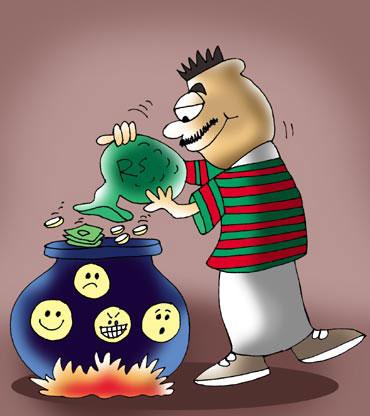 If one has the money and drive to grow their income, the stock market is one of the top of mind options for many investors.
March 12, 2013
Corporate jets, charter planes under DGCA lens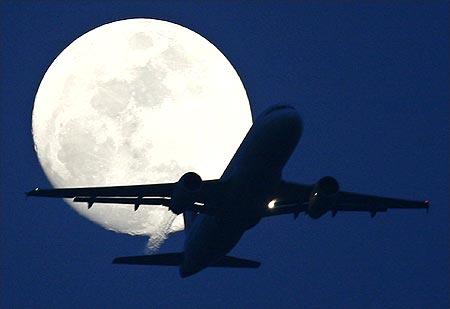 Recent audit raised concerns about oversight functions exercised by DGCA and clubbed India with several African nations with poor aviation safety record.
Ratan Tata UNVEILS Safari Storme concept, NEW Aria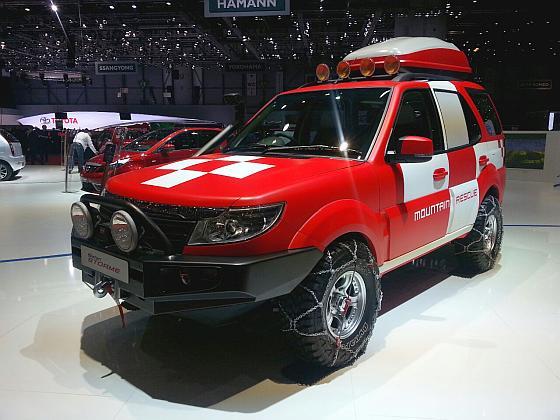 Tata displayed its facelifted Aria and Safari Storme Mountain Rescue concept cars at the Geneva Motor Show.
Revealed: How Chidambaram reined in fiscal deficit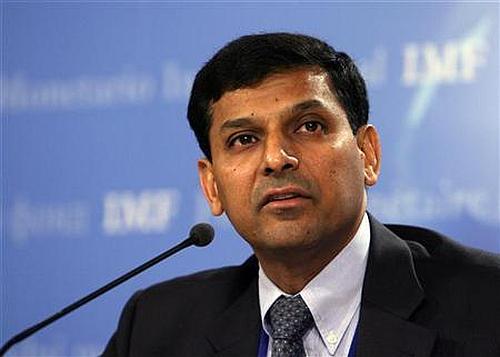 He used an old rule to cut the expenditure allotted to various ministries.
Mahindra bets on maiden e-car launch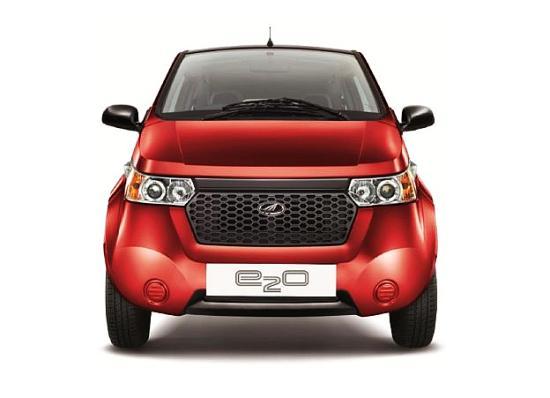 The e2o, an all-electric, four-seater passenger car, will be the first model under the Mahindra Reva stable to be launched.
Million dollar roofs: Mumbai, Delhi at par with NY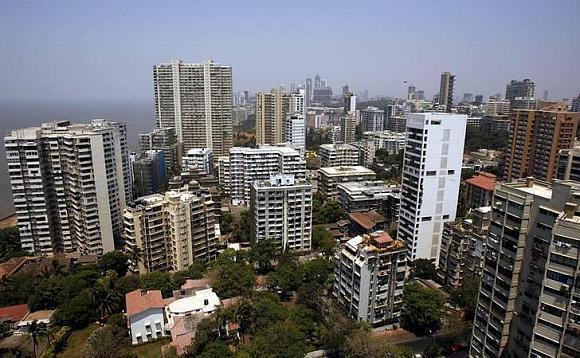 A home in Mumbai or Delhi or one in New York? Or perhaps one in London or Dubai? Take your pick because they all now cost nearly the same.
Even after retirement, TATA remains as busy as before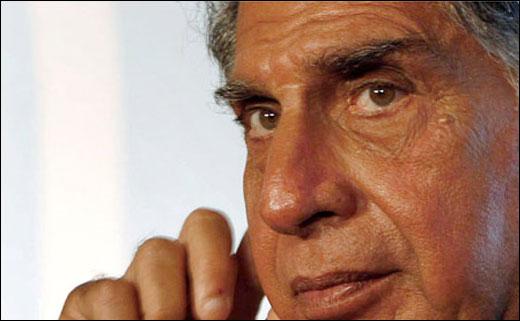 Tata has already said, as days go by, he would focus his attention on "specific areas where value can be added to enhance the quality of life of rural citizens".
Meet the 30 RICHEST Indians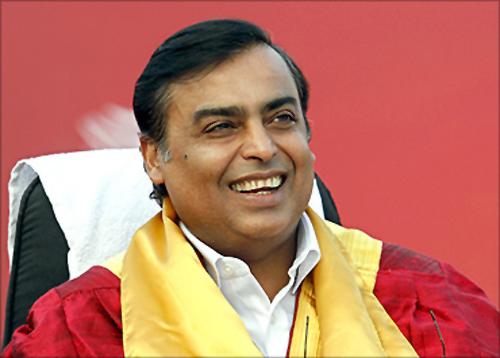 The combined net worth of India's hundred richest businessmen is Rs 1,112,628 crore.
IMAGES: 10 stunning cars you simply can't miss!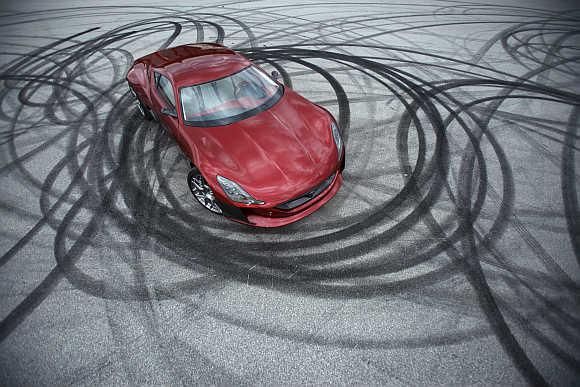 Here are 10 cars from the 2013 Geneva Motor Show that you simply cannot afford to miss.
IMAGES: 25 nations with the world's BEST infrastructure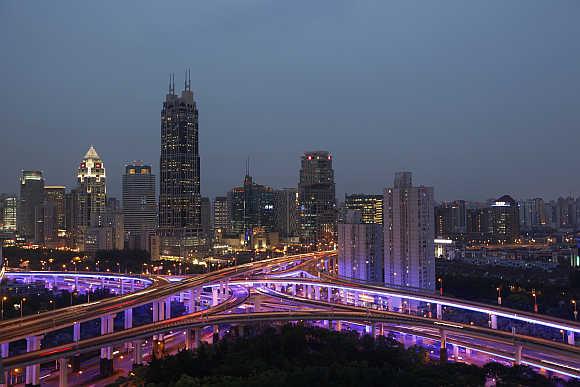 Let's take a look at 25 countries that have the best infrastructure in the world.
IMAGES: Old BEAUTIES put Jaipur in retro mood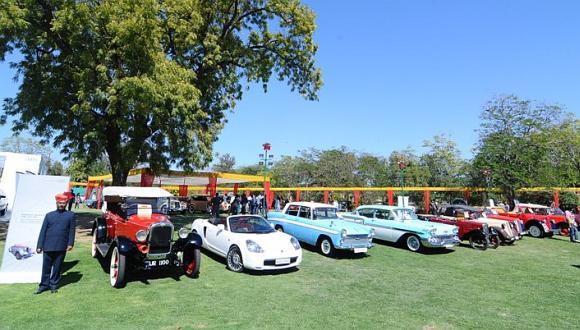 These classic cars adorn Jaipur roads at the 15th Vintage & Classic Car Rally. The car on display included 1935 Buick Series, 1935 Auburn 651 Boat Tail Speedster, 1948 Pontiac, 1937 Morris 8 and 1951 Rolls Royce.
Coimbatore: A boom town on the verge of going BUST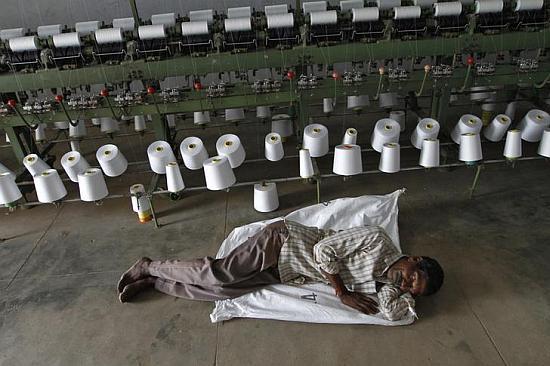 Crippling power cuts in Tamil Nadu are shutting factories and threatening an industrial debt crisis that is wrecking its second-largest city's plan to become India's next business Mecca.
March 11, 2013
'Energy revolution is America's big comeback story'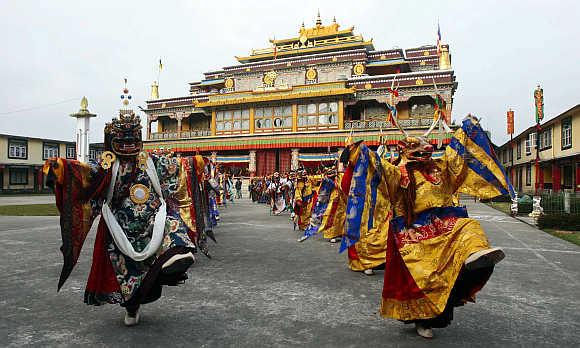 Ruchir Sharma and Nandan Nilekani engage in an exciting conversation, with listening in. This is a final of a three-part feature.
How mobile is the new SAFETY tool for women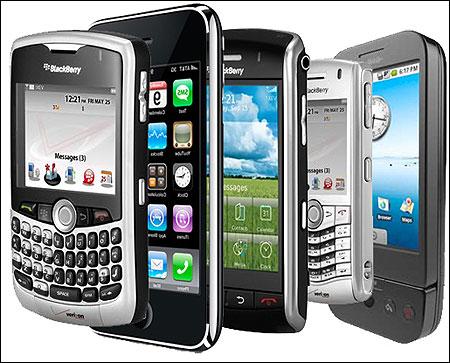 The rise in crimes against women has brought into focus some ways their constant companion -- the mobile phone -- can help.
Feb car sales at 12-year LOW, plunge 25.7 percent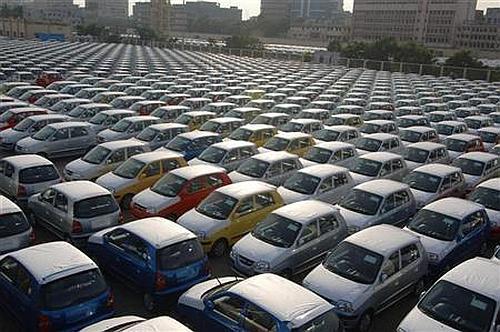 Car sales in India slumped 25.7 percent in February, the biggest fall in more than 12 years and the fourth consecutive monthly slide, as sluggish economic growth continues to weigh on demand.
A short life span for modern cars, machines!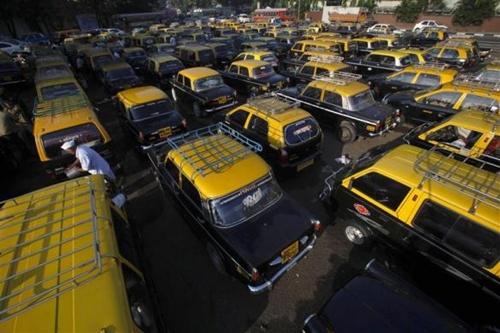 All machines will go the way of all flesh - and the more modern the machine, the sooner it will do so.
Why Xperia Z could be Sony's trump card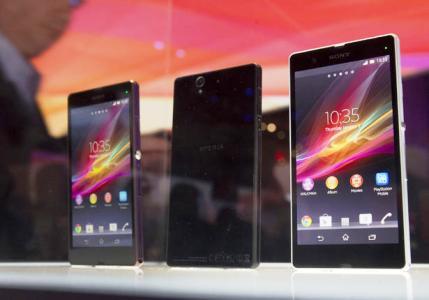 The Japanese electronics giant finally has a phone in the premium smartphone category.
Coke plan HITS policy bump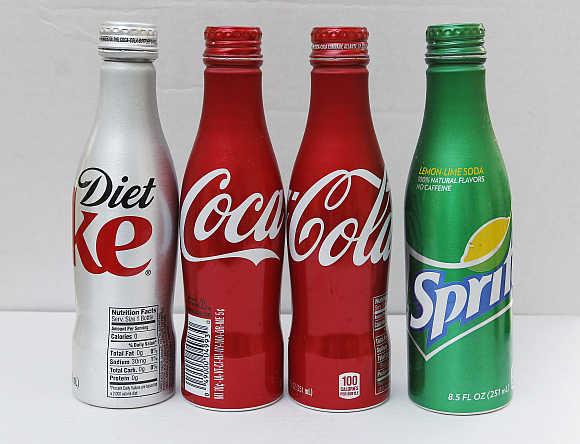 Maturity extension for redeemable preference shares stuck due to lack of directions in FDI rules.
India's agriculture is NOT just about suicides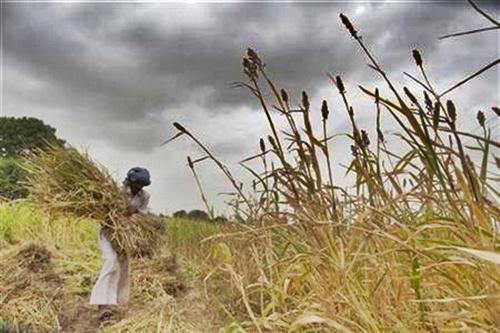 Most people don't know that India is an agricultural power in world markets, says T N Ninan.
Mexico next breakout nation, says Kenneth Rogoff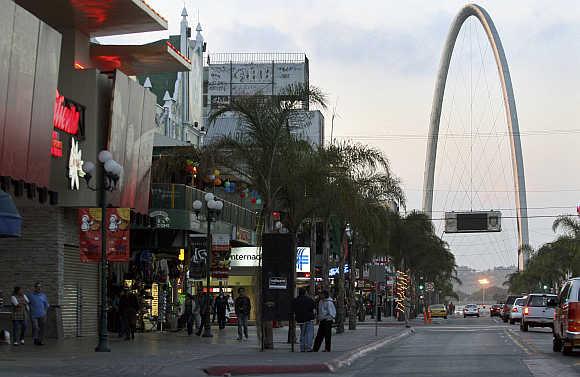 Mexico is moving away from dependence on oil revenue, and is positioned to be the next breakout nation, says .
They became BILLIONAIRES WITHOUT doing any work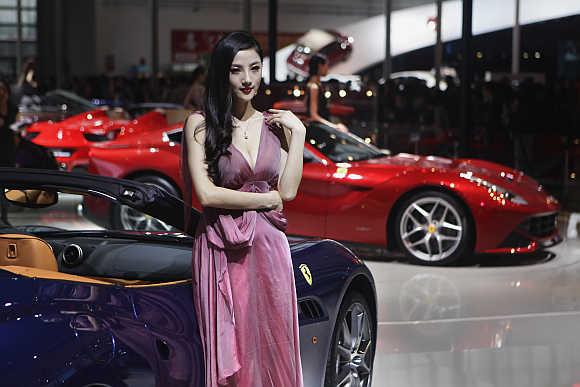 Let's take a look at some billionaires who inherited their wealth.
AMAZING perks Google offers its employees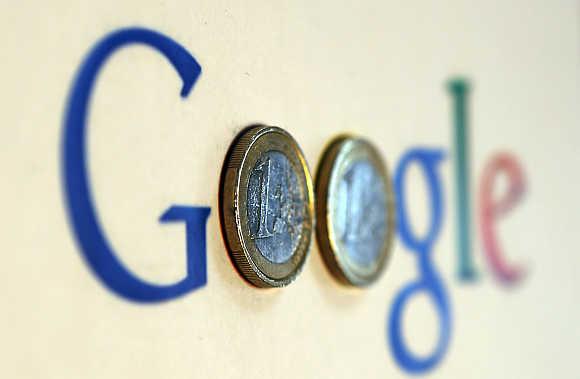 Let's take a look at some amazing perks Google offers to employees.
10 airlines with the best ON-TIME arrival record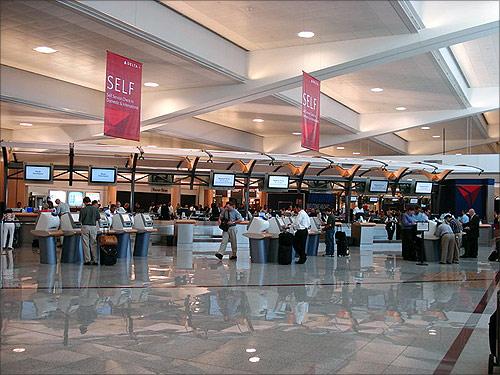 Major International airlines on average delivered 77.64% of their flights to the arrival gate within 15 minutes of schedule in February.
IMAGES: Onboard the swanky Rajdhani Express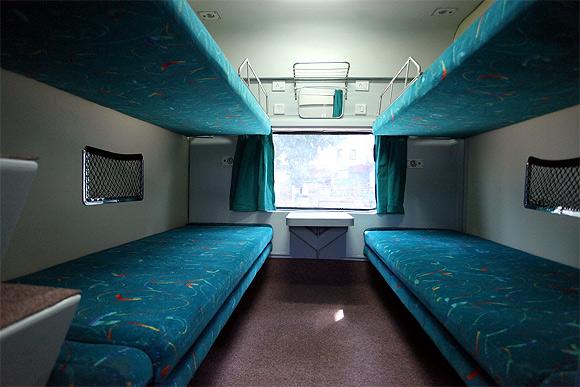 The refurbished Rajdhani Express resembles swanky trains abroad.
Toyota to launch NEW Etios, Liva this month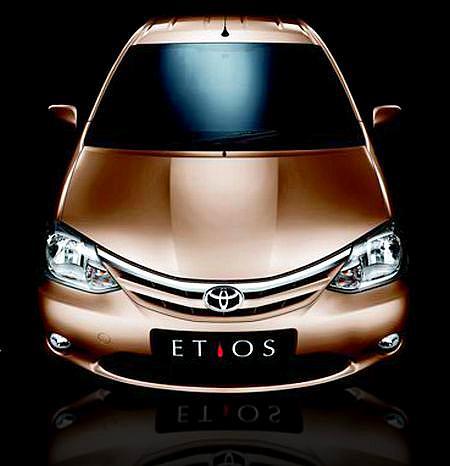 The new cars, which have undergone over over 100 changes, were spotted at a dealer's showroom.
Is Indian stock market the BEST in the world?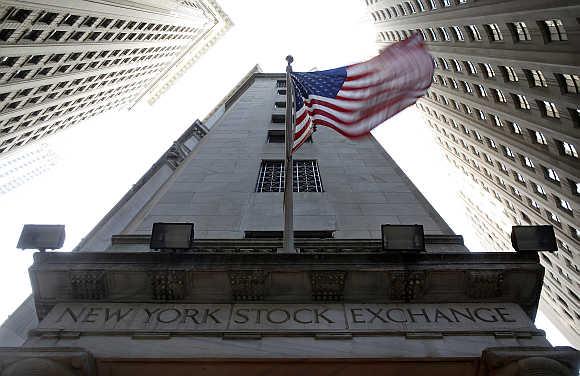 Let's take a look at the performance of stock markets in the emerging markets in the past two years.
March 08, 2013
Good news! Flying time to REDUCE soon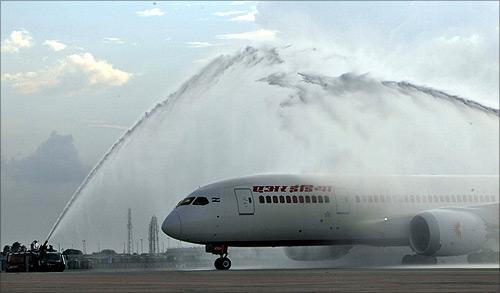 Ending a long-pending dispute over sharing of sky for civilian and military traffic, Cabinet Committee on Security (CCS) on Friday approved easing restrictions
IMAGES: Ratan Tata meets Raj Thackeray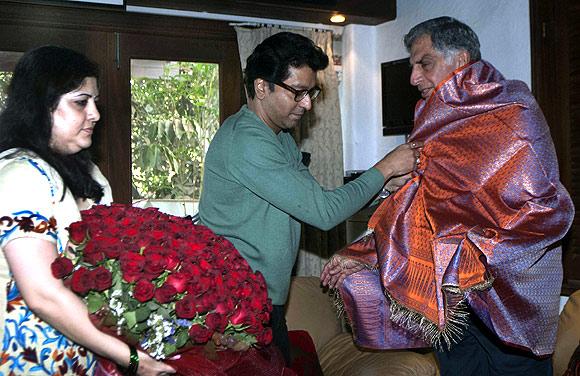 Tata Group Chairman Emeritus Ratan Tata on Friday met Maharashtra Navnirman Sena (MNS) chief Raj Thackeray at his residence in Mumbai.
Economy to bounce back to 8% growth: PM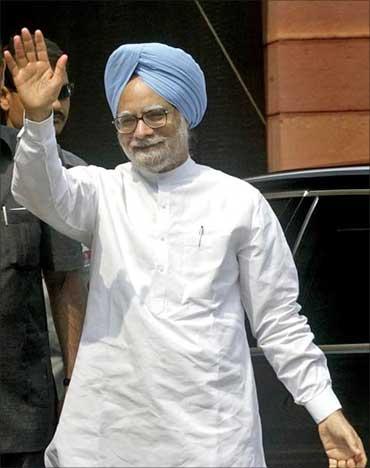 Singh said the government is determined to give a push to the economy as he rejected the Opposition charge over mishandling of the situation and making a mess of it.
'India sells 3.11 mn tabs in 2012'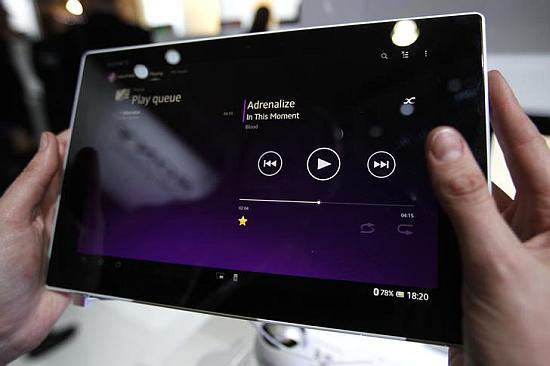 Samsung leads the India Tablet market (five-inch screen size and above) for CY 2012 and Q4 2012, followed by Micromax.
Is Adani BANKING on Modi to be the next PM?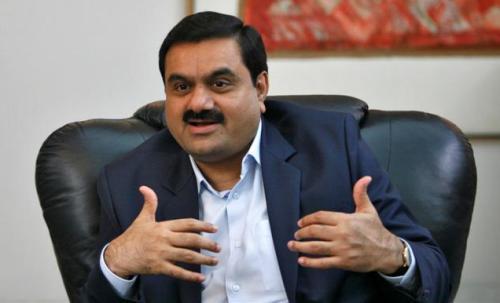 Following the Wharton controversy, the Adani Group also withdrew its Platinum Sponsorship for the event. The move is being viewed as a gesture of loyalty to Modi.
India's growth will bounce back, assures PM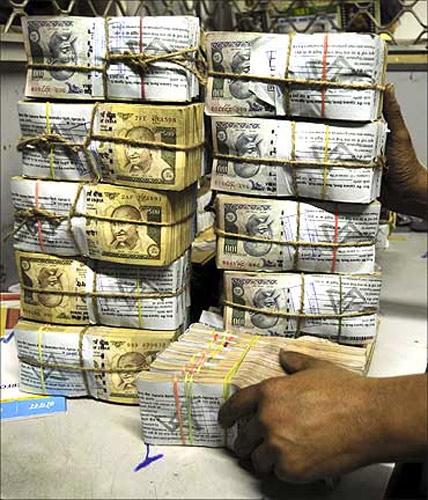 The major focus of this year's Economic Survey was on pushing economic growth, which has been projected by the Central Statistical Organisation at 5 per cent for this fiscal, sharply lower than the original estimate of 7.6 per cent (+/- 0.25 per cent).
Mukesh hits back at GSM players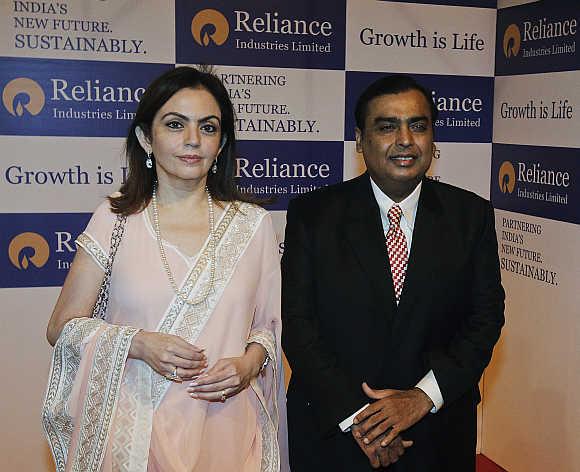 Reliance Jio accuses COAI of malafide intention.
iGate's next BIG ambition after Patni acquisition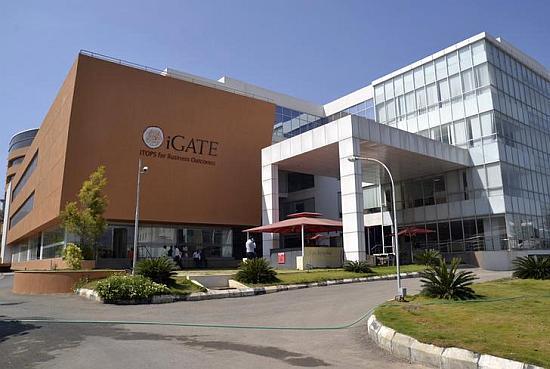 It wants to increase its revenue to $3 billion by 2017 from $1 billion now.
Double whammy for high-end car users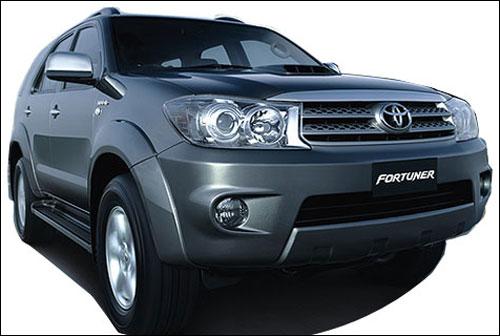 After rise in duties, third-party motor insurance rates set to increase premiums 5 - 10 per cent.
IMAGES: The bustling world of Indian Railways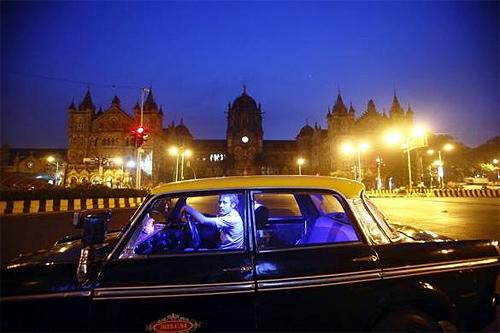 Indian Railways is one of the world's largest railway networks comprising 115,000 km of track over a route of 65,000 km and 7,500 stations.
Meet the world's YOUNGEST billionaires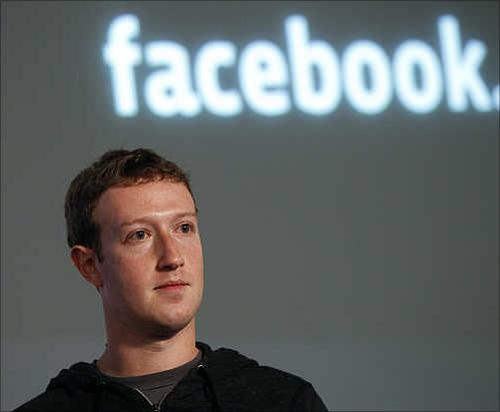 Out of the world's 1,426 billionaires, there are 29 people under 40 years old.
Images: It's all about STUNNING cars and HOT women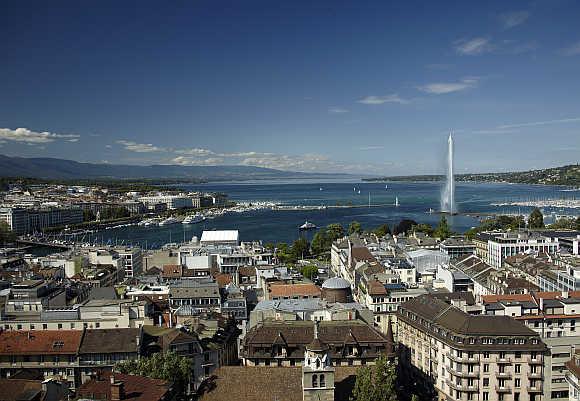 Let's take a look at the 2013 Geneva Auto Show.
Countries with the HIGHEST number of billionaires!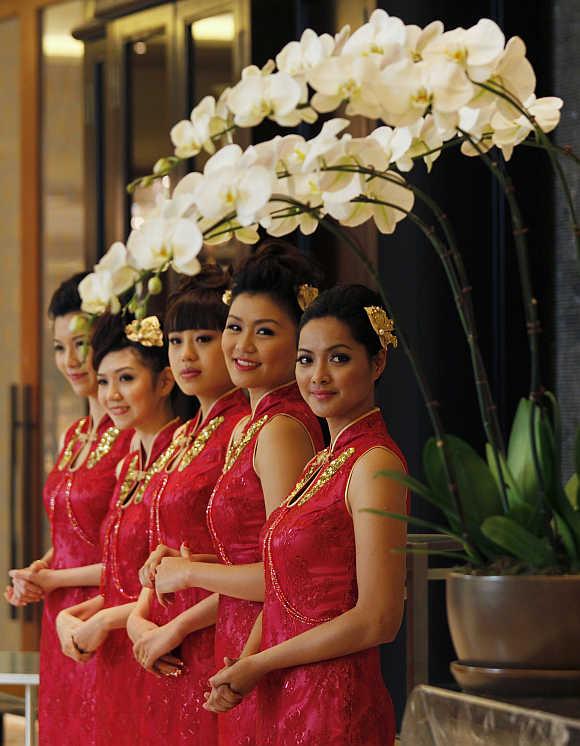 Let's take a look at some countries that have most billionaires per capita.
Boom to DOOM: Detroit turns into a MISERABLE city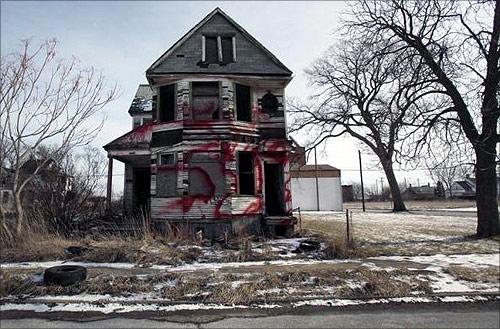 It's a doom in Detroit with the state declaring a financial emergency.
These women broke the glass ceiling to reach the TOP!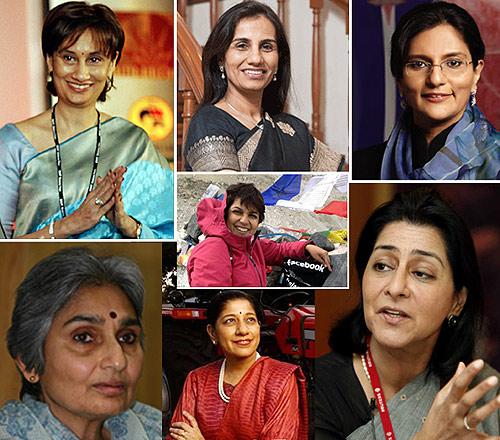 In the India's corporate world dominated by men, these women make a big difference.
March 07, 2013
Double-digit growth sans reforms dangerous: Moody's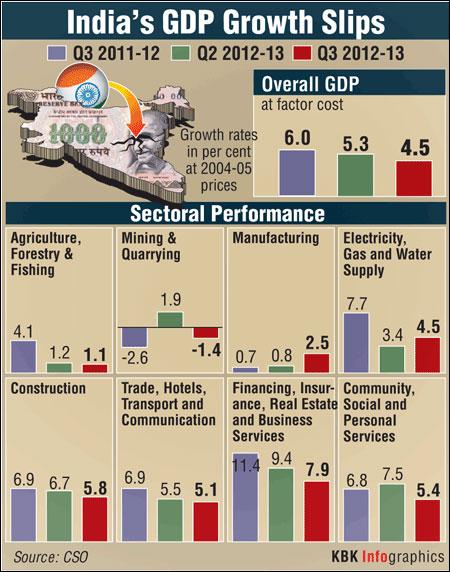 Moody's has cautioned the government against targeting double-digit gross domestic production expansion saying any growth beyond 7 per cent without reforms will fuel inflation that will result in 'more painful' future adjustments.
Debt relief scheme: RBI swings into action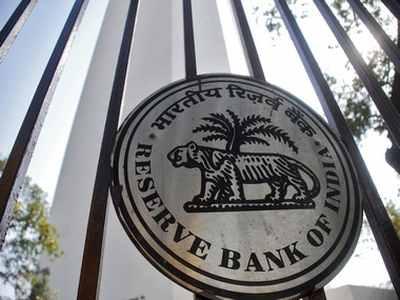 It asks banks to take immediate action against officials responsible for lapses.
Meet the RICHEST person in these 30 countries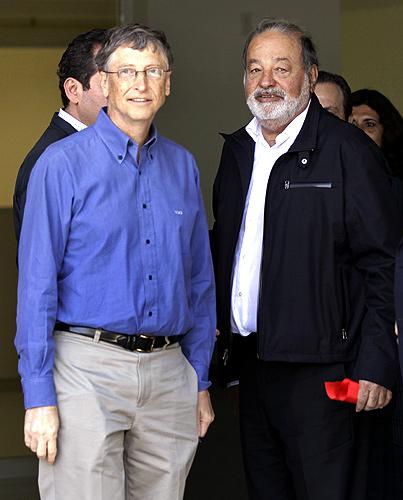 The United States leads the Forbes 2013 billionares list with 442 billionaires, followed by Asia-Pacific (386), Europe (366), the Americas (129) and the Middle East & Africa (103).
South to be FOCUS area for AirAsia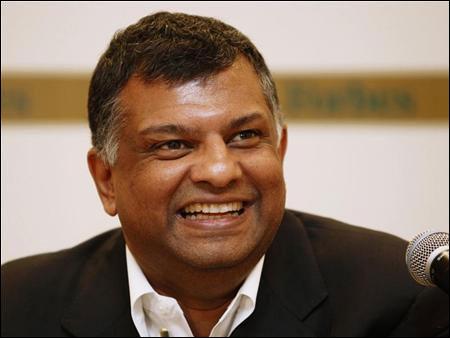 AirAsia will be the first airline to have Chennai as a hub and would focus on tier-II and III cities in South India.
India will be among world's TOP EXPORT players: HSBC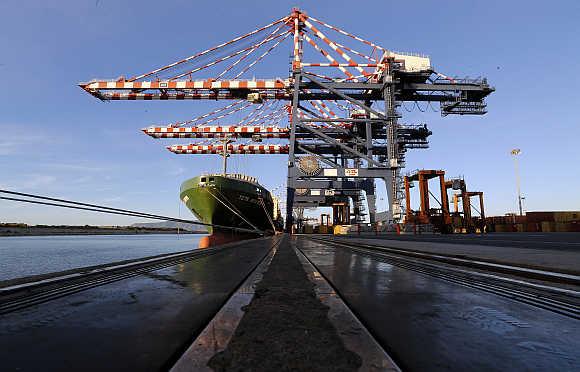 Let's take a look at countries that will see biggest jump in exports.
Ferrari's first-ever hybrid looks terrific: Ratan Tata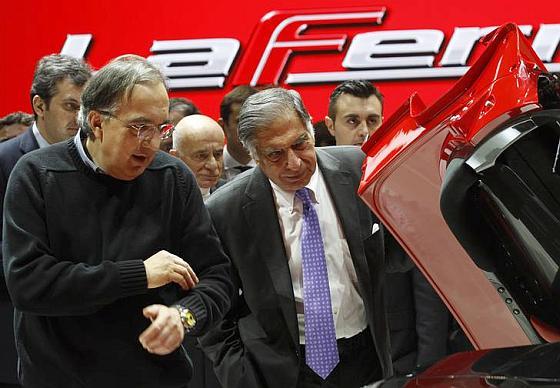 Ratan Tata pored over every inch of the new million-euro LaFerrari on the Italian supercar maker's stand at the Geneva auto show.
We let our heart rule the head, says Ruchir Sharma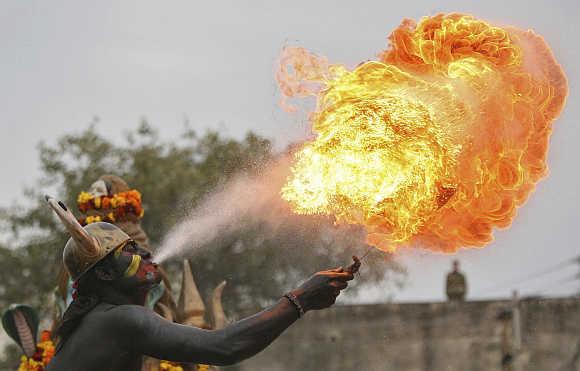 Ruchir Sharma and Nandan Nilekani engage in an exciting conversation, with listening in. This is a second of a three-part feature.
Shocking: 41 pilots found DRUNK on duty!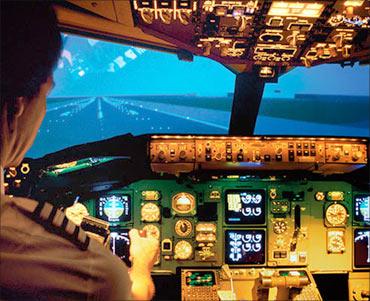 Forty six pilots were found to have violated aviation safety norms last year and 41 tested positive for alcohol during pre-flight medical examination.
IN PIX: India's TOP selling cars in February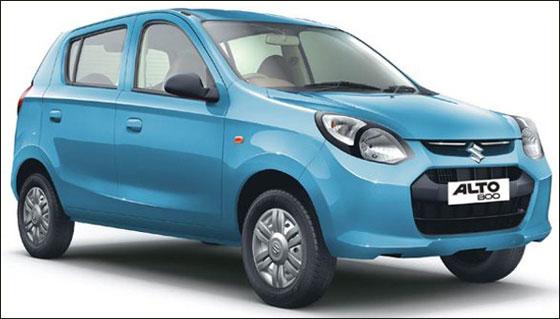 India's favourite Maruti Suzuki has captured the top four slots on the list.
Swipe your credit card and BUY a Tata Nano!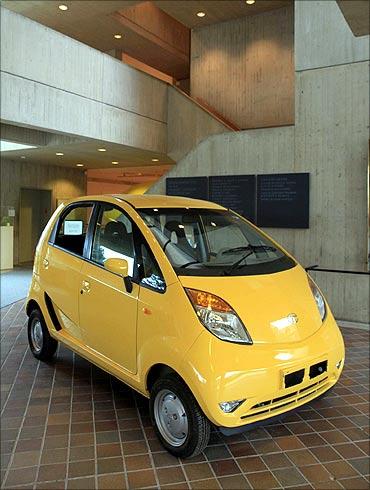 Tata Motors has offered the Nano small car to consumers who wish to buy it using credit cards.
March 06, 2013
'Sensex may cross 22K in medium-term'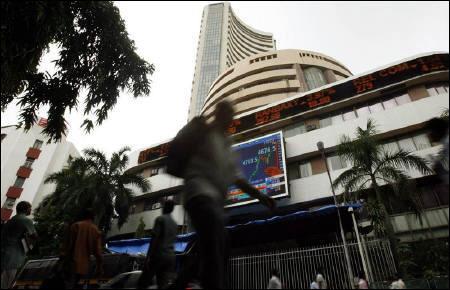 Markets can rally further on rate cut expectations from RBI in forthcoming credit policy this month.
HIGHEST smartphone users: India among TOP nations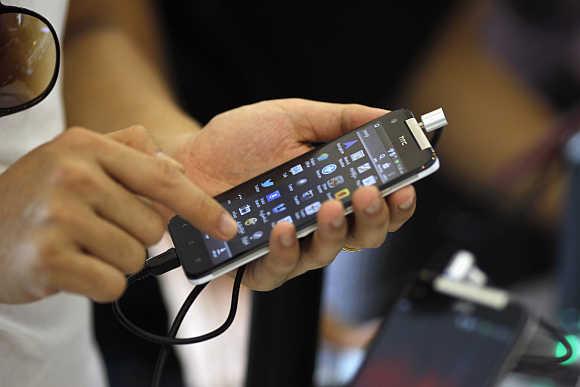 Let's take a look at how many people use smartphones around the world, including India.
It's raining DISCOUNTS on your favourite CARS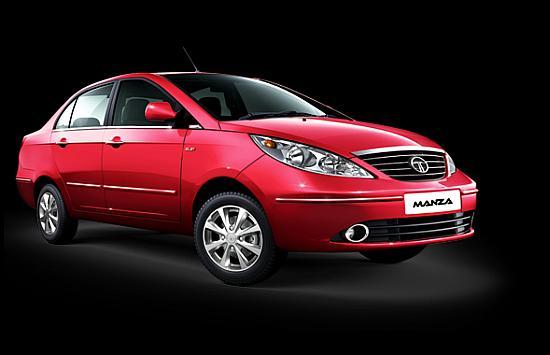 Almost all manufacturers are giving significant cash discounts on their cars. Find out what's on offer...
Motown winter: Cars catch cold at Geneva Motor Show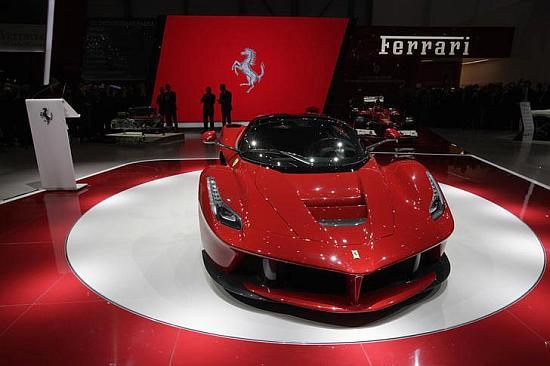 When the focus at Europe's premier auto show is firmly on Ferrari and McLaren's hypercars rather than regular, mass driven cars, you know something's amiss.
Cars in India: The top 10 GAINERS and LOSERS in Feb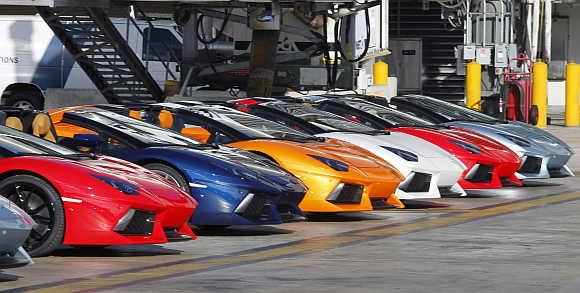 Let's take a look at 10 car models that saw the biggest jump in sales and 10 models that posted biggest drop.
World's 1st silver museum opens in Udaipur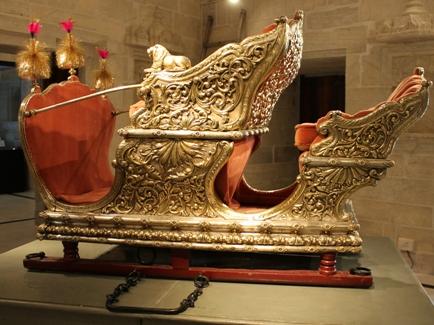 The museum is filled with family heirlooms dating back to 743 AD.
Travelling with $25 billion in luggage!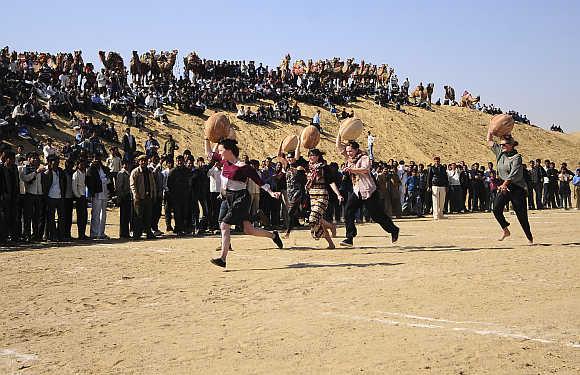 Ruchir Sharma and Nandan Nilekani engage in an exciting conversation, with listening in. This is a first of a three-part feature.
Skoda to bring third-gen Octavia to India this Diwali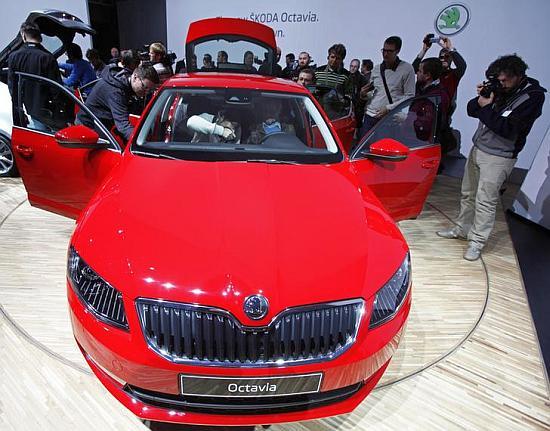 The new Octavia is larger, both on the inside and outside when compared to its predecessor and boasts of superior efficiency, features and build quality.
India's billionaire WEALTH much ABOVE fiscal deficit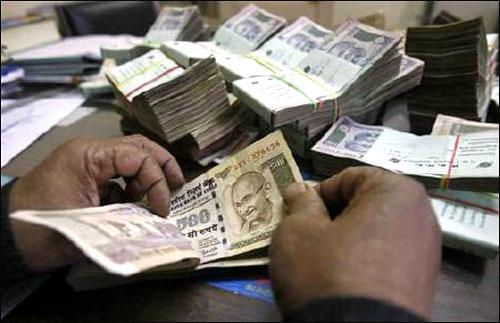 The total networth of India's 55 billionaires has fallen marginally to $189 billion (over Rs 10 lakh crore) in the past one year, but even half of this amount exceeds the country's total fiscal deficit.
CAG smells a rat in UPA's farm debt relief scheme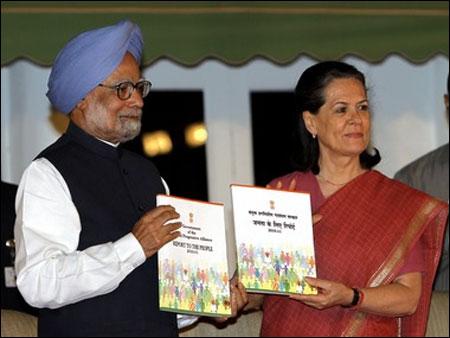 Report says ineligible farmers given benefits.
Images: How Indians get the Aadhaar card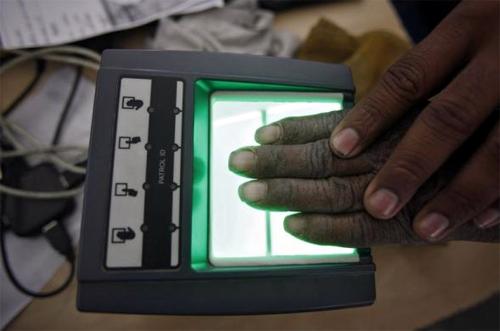 Aadhaar is a 12 digit individual identification number issued by the Unique Identification Authority of India on behalf of the government of India.
March 05, 2013
Billionaire boom: Meet the World's 30 RICHEST people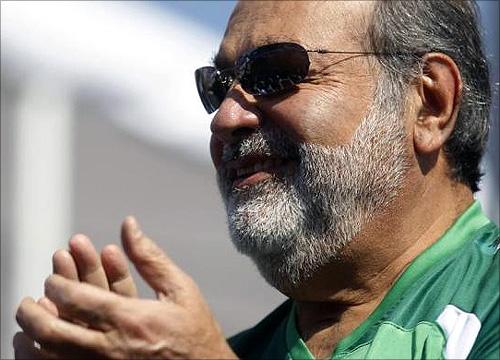 The number of billionaires has reached a record high of 1,426 with a record net worth $5.4 trillion, says Forbes.
How much does a cup of COFFEE COST in India?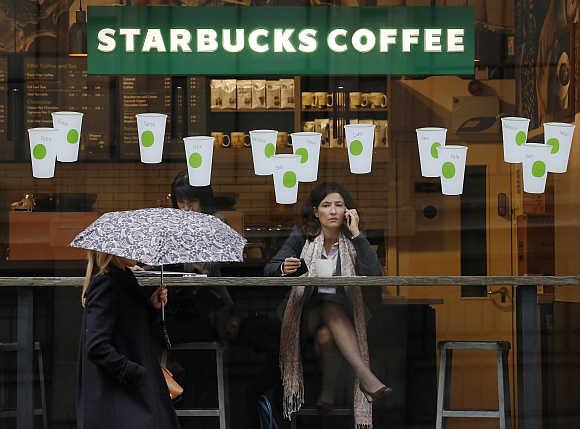 Let's take a look at the price of a Starbucks grande latte in India and around the world.
Images: World's first PANDA themed hotel in China!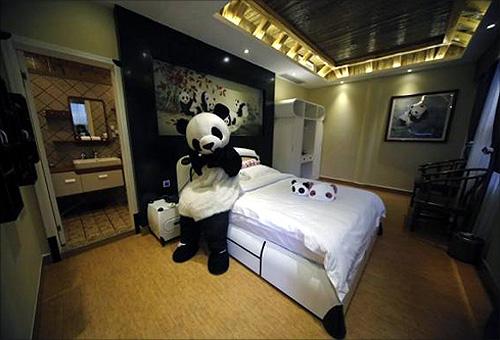 China will open the world's first panda themed hotel in May.
Mahindra Reva to launch its electric car E2O in March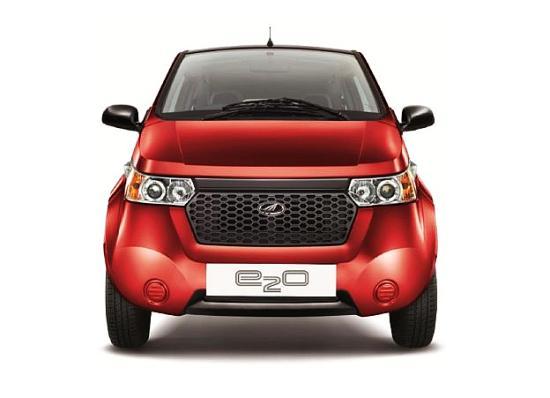 The carmaker was waiting for the government to announce sops for green vehicles in the Budget that would have help price the car lower.
BMW X1 vs Audi Q3: Who will WIN in India?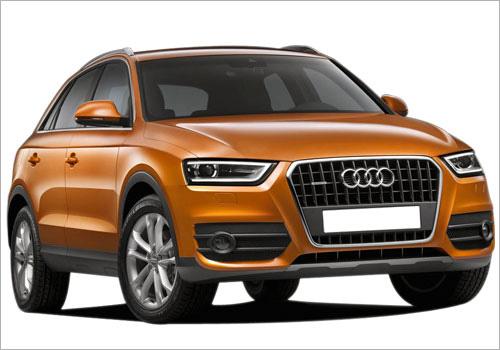 The two car makers from Germany, BMW and Audi are in a tug of war for the top slot in the luxury car segment in India.
Deutsche Bank sees Sensex at 22,500 by Dec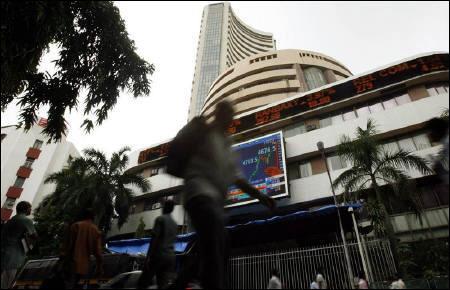 In spite of a steep fall in market indices since the Budget, Deutsche Bank has maintained a positive view on Indian equities, saying it sees the Sensex scaling 22,500 points by December on a possible monetary easing, recovery in global growth and policy initiatives.
A tour of Australian billionaire's AMAZING TITANIC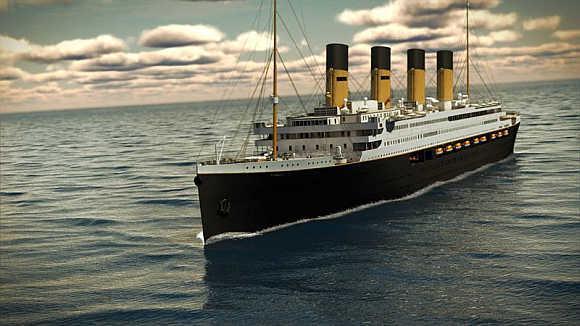 Clive Palmer, an Australian billionaire, plans to reconstruct the Titanic.
Finally, Nasscom to also FOCUS on internet, mobile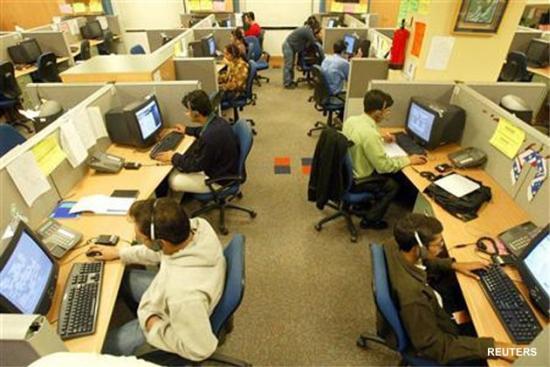 Recently, some software firms formed a separate body called the Indian Software Product Industry Round Table, or iSpirt.
Why FinMin, CSO may both go WRONG on GDP forecast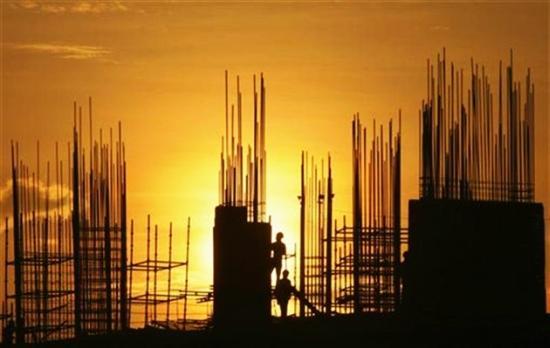 When FM was that the third-quarter GDP data was not in line with his ministry's optimism, he had said he relied on the advice of his advisors.
Budget 2013 -What's in it for me?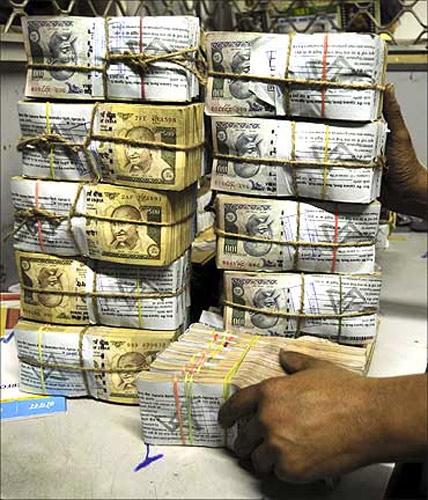 As direct tax rates are unchanged, the impact on individuals is fairly neutral.
The STORY behind India's BILLIONAIRE CLUB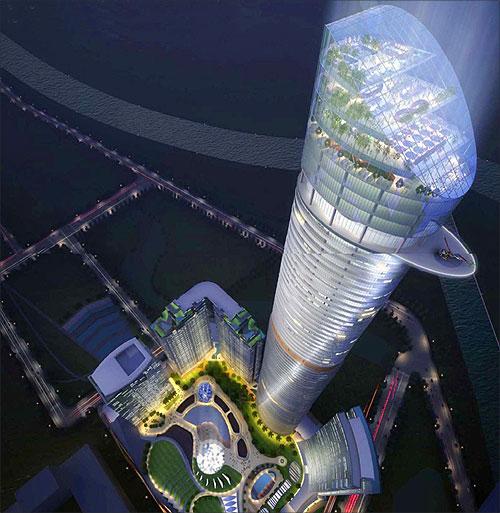 Here's an analysis of India's richest people.
IMAGES: Rs 3.49-lakh Mahindra Maxximo Plus in India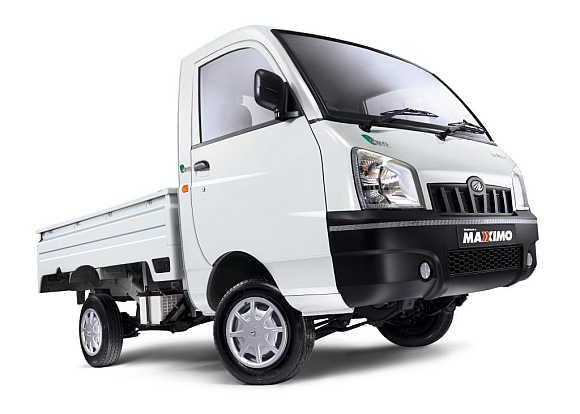 Let's take a look at Maxximo Plus, which was launched in India on Monday.
Mukesh Ambani is India's RICHEST for 6th year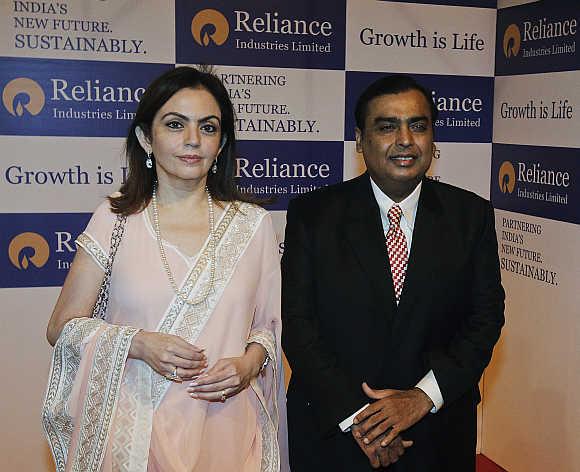 Carlos Slim has emerged as wealthiest in the world for the fourth consecutive year.
March 04, 2013
Too many loans for buying real estate can be risky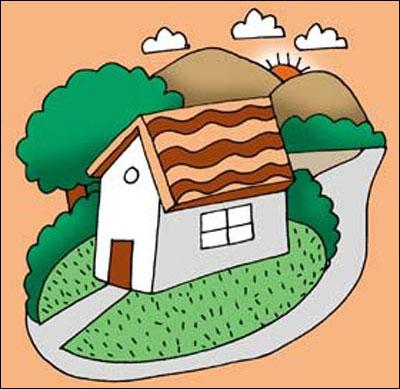 No asset class performs forever. So, it makes sense to diversify.
Don't just pay tax; file return as well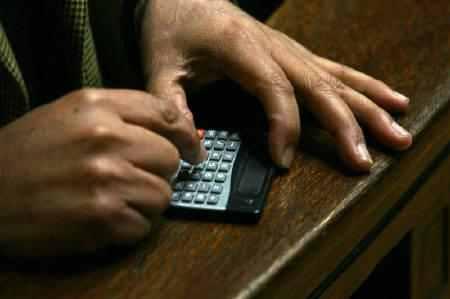 Make all tax-saving investments before March 31 and file your return before July 31.
Up CLOSE and personal with the BlackBerry Z10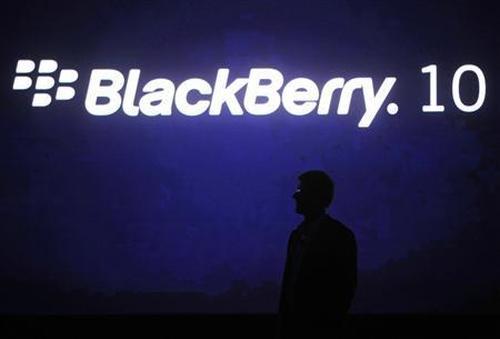 BlackBerrys new device has all the qualities to make it an object of desire, but comes at a price.
Why Volkswagen is NOT doing well in India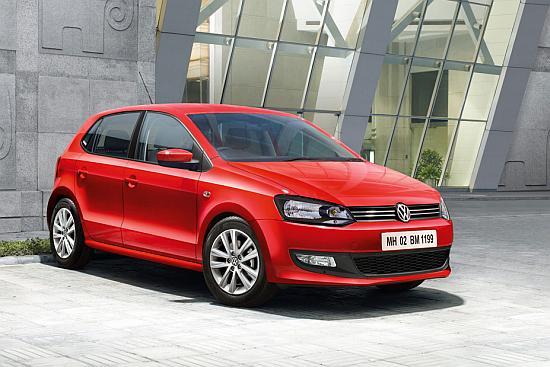 The manufacturer of some of the most iconic brands is now doing a course correction.
Getting refund is more painful than tooth extraction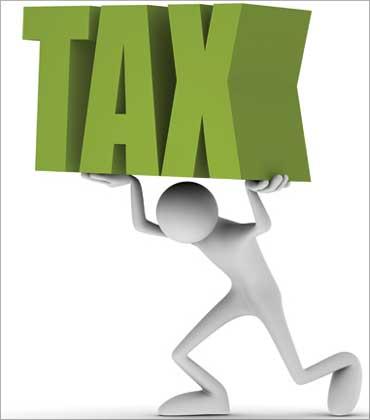 Though the income tax rates are reasonable, our tax laws can hardly be called stable because of constant amendments.
PHOTOS: Glimpses of China's urbanisation drive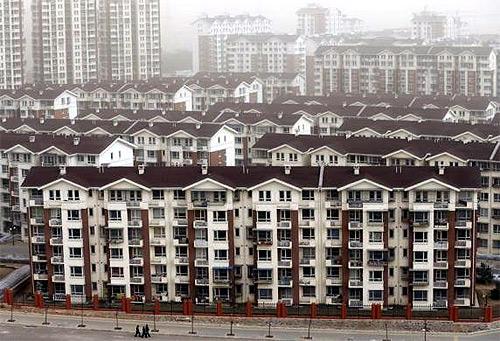 China has started a massive urbanization program.
Hottest gadgets at world's biggest mobile tech show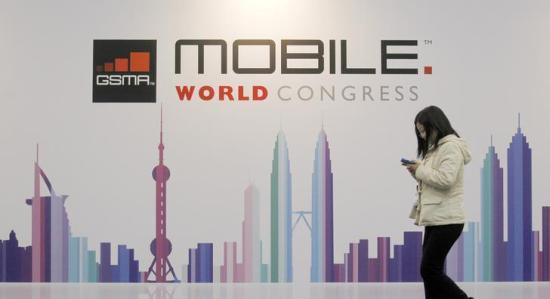 Here are the top five mobiles and tablets that were seen at the Mobile World Congress.
Vijay Mallya's luxury toys are not his own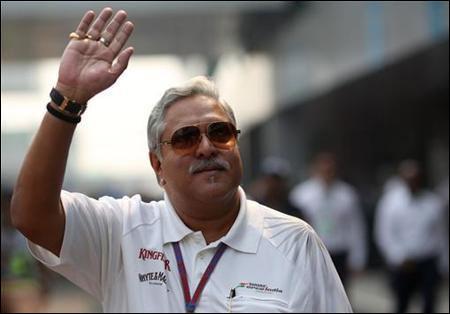 Essential to the larger-than-life image of United Breweries Chairman Vijay Mallya cultivated were the appendages -- the yachts, private aircraft and houses all over the world.
Car LAUNCHES: 8 FANTASTIC models in the next 2 mths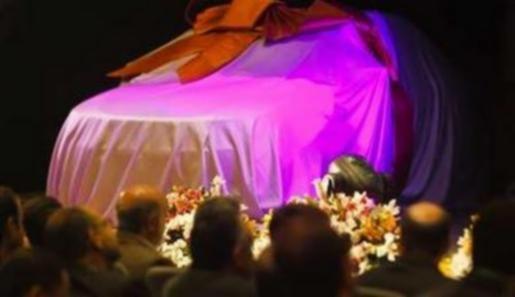 While some pretty exciting cars like Mercedes Benz G63 AMG and BMW X1 have made it to the launch stage, a whole lot of enticing models still await their turn.
Five INDIAN companies among world's BEST brands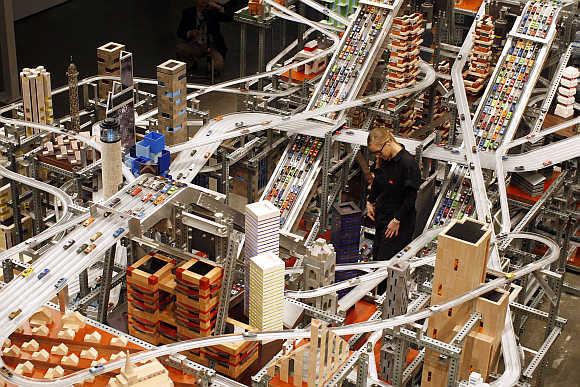 Let's take a look at best brands in the world, including five from India.
March 03, 2013
The POLITICS of SHADY business in Andhra Pradesh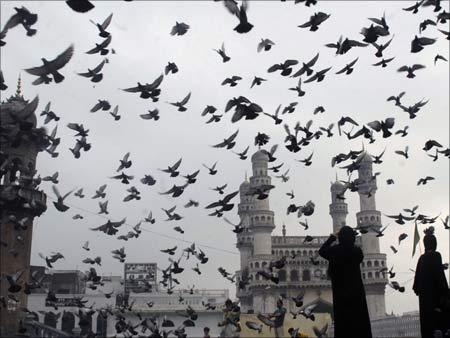 How a climate of crony capitalism was forged and fuelled in Andhra Pradesh.
IMAGES: Most expensive jeans in the world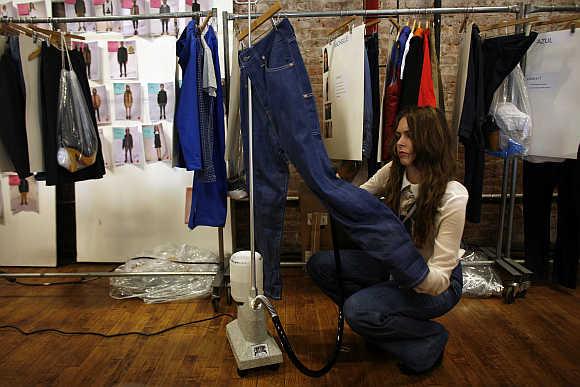 Let's take a look at some of the most expensive jeans in the world.
IMAGES: Most EXPENSIVE perfumes in the world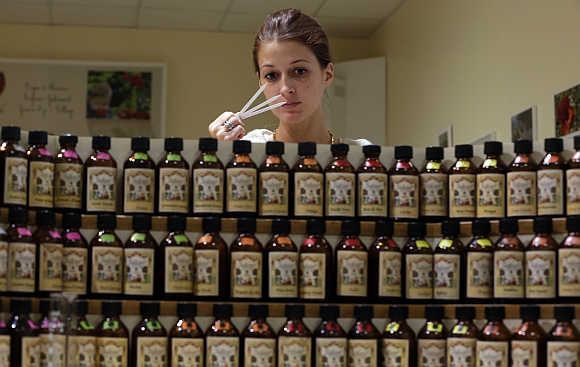 Let's take a look at some of the most expensive perfumes in the world.
AMAZING facts about the world's BIGGEST pvt employer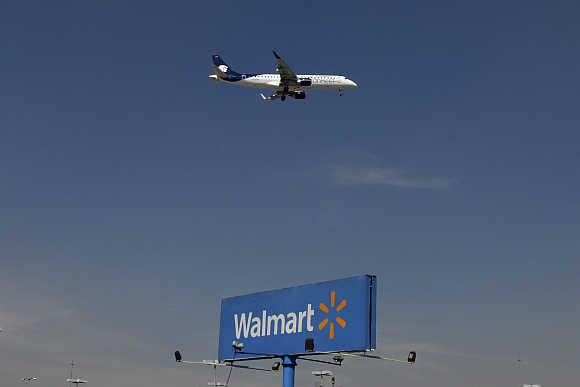 Let's have a look at some amazing facts about Walmart.
March 01, 2013
Petrol price hiked by Rs 1.40 per litre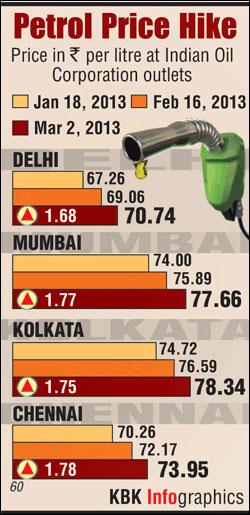 A rise in international oil prices and depreciation in rupee have necessitated a Rs 1.40 per litre increase in price of petrol with effect from midnight tonight, said a statement by Indian Oil Corporation.
New Delhi International Airport wins SAFETY award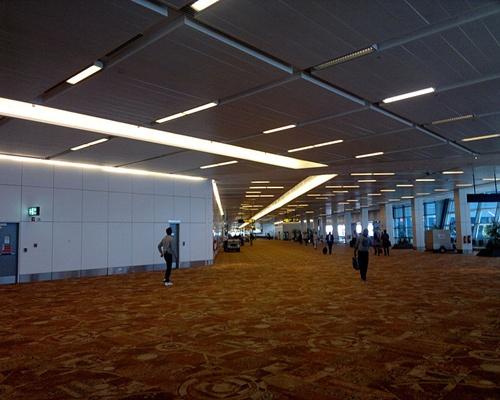 Delhi International Airport has won the prestigious 'International Safety Award' from British Safety Council, one of the largest independent occupational health, safety and environmental organisations in the world.
It's a Budget with balance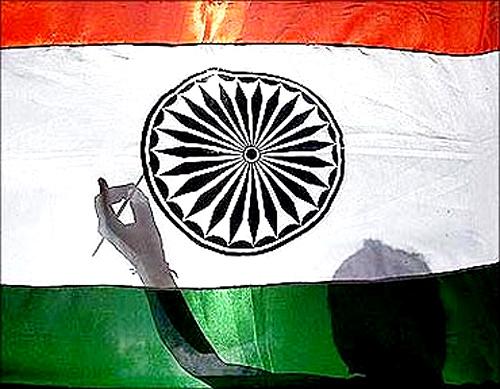 Mr Chidambaram could have done more to calm investors.
Maruti, Toyota sales FALL in Feb; Hyundai's UP 5%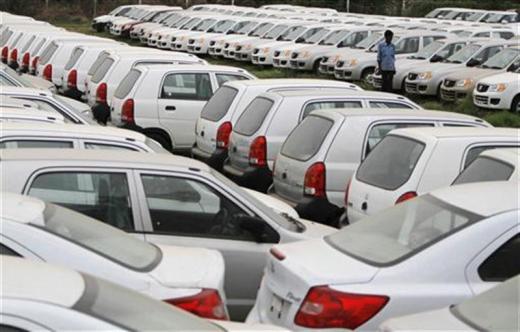 Sales of the Maruti's mini-segment cars such as M800, A-Star, Alto and WagonR, fell by 15.87 per cent
Coins that have MOST and LEAST purchasing power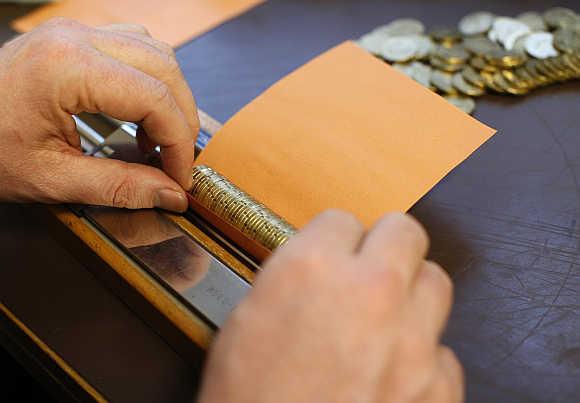 Let's take a look at some coins that are worth less than any other in the world.
25 countries where ALCOHOL is most EXPENSIVE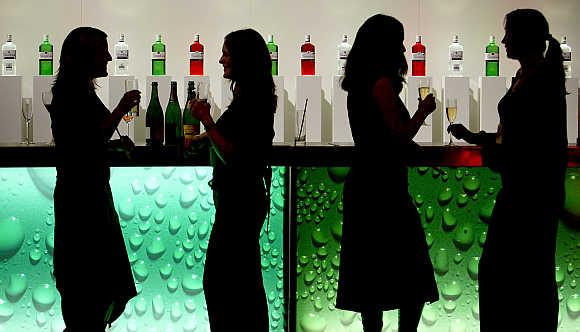 Let's take a look at countries where alcohol is most expensive.
India Inc gives thumbs up to the Budget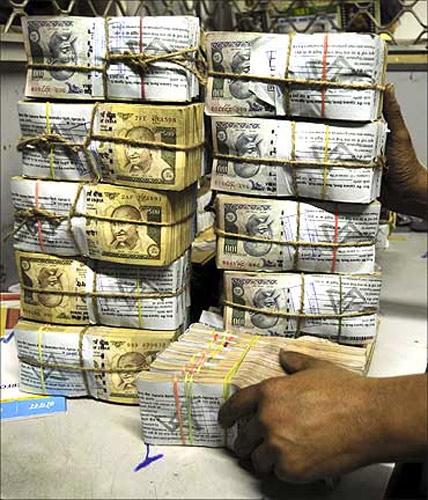 India Inc gave a thumbs up to the UPA-II's last Union Budget before the general elections next year and said Finance Minister P Chidambaram presented a "bold" and "growth-oriented" Budget.
Budget 2013: The impossible trinity?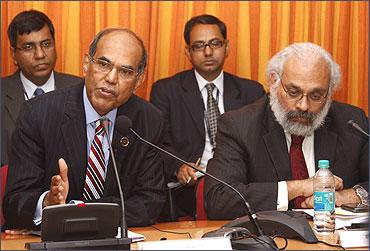 The Budget tried to please politicians, rating agencies and reformists, and let them all down -- slightly.
IMAGES: Vehicles that will NEVER hit the roads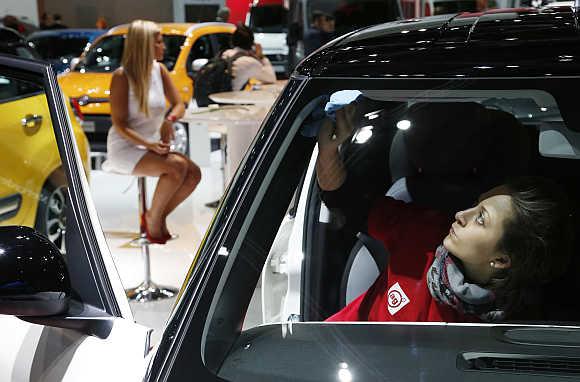 Let's take a look at some vehicles that remained a concept and never reached the showroom.
Over 23 million lifted out of poverty in China last year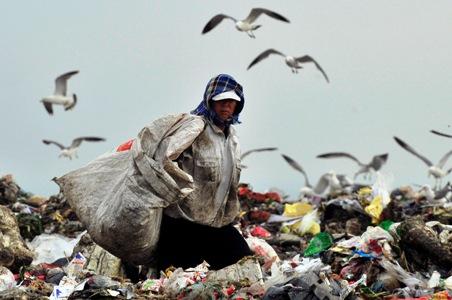 Over 23 million people were brought above the poverty line in China last year as about 100 million people from rural areas moved to cities for work.
Budget 2013: The wrong way to raise revenue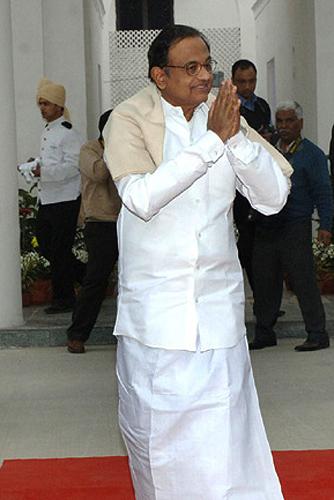 Bridging the fiscal deficit and facilitating investments were the prime concerns of Budget 2013.
Budget 2013: Just words, no action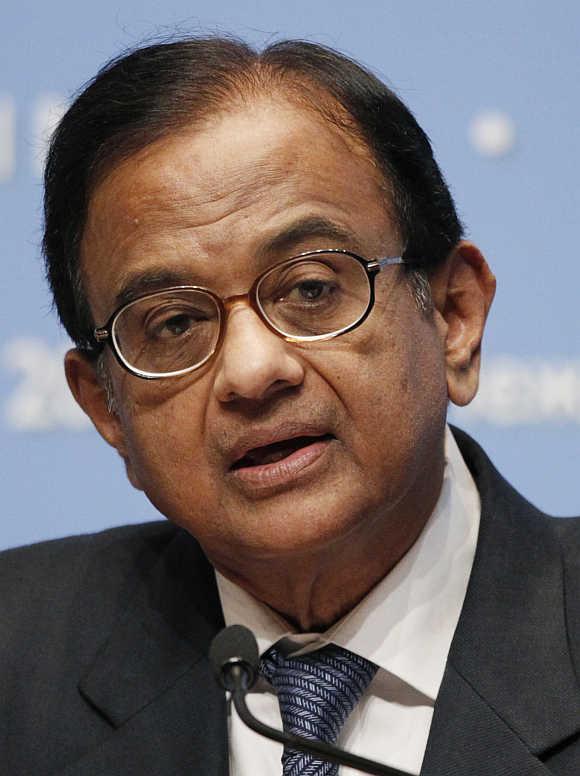 The FM wants credit for acting on environment, but does the wrong things.
In-depth analysis of Union Budget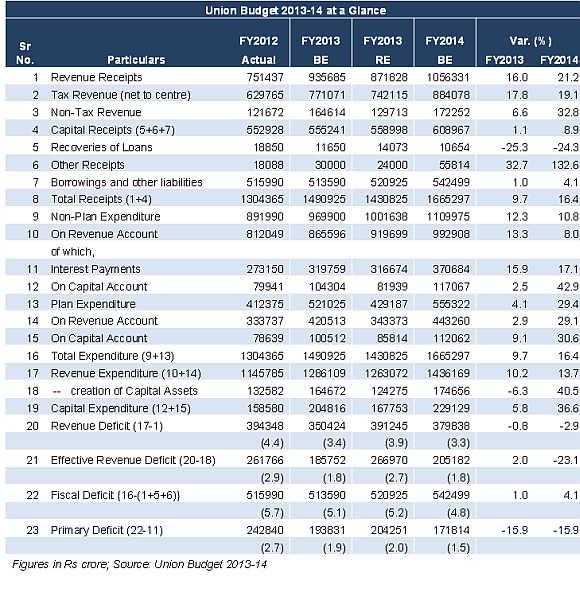 Fiscal deficit planned to reduce to 4.8 per cent in FY2014, subsidy bill remains elevated. Proposes to reduce fiscal deficit to 3%, the revenue deficit to 1.5 per cent and the effective revenue deficit to zero by FY2017.
How Chidambaram justifies the Budget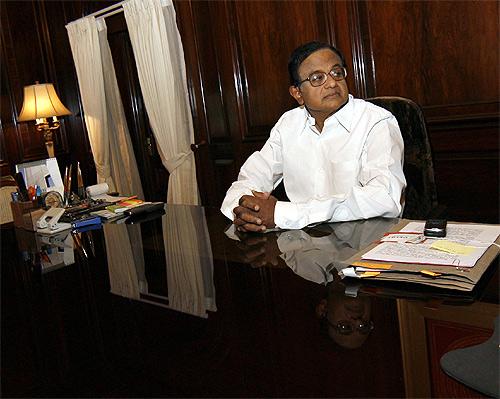 Admitting there were challenges before the economy, Finance Minister P Chidambaram said at a post-Budget media conference that another set of decisions and measures would be announced during the Budget's passage in Parliament.
Honda STOPS Jazz production to focus on Amaze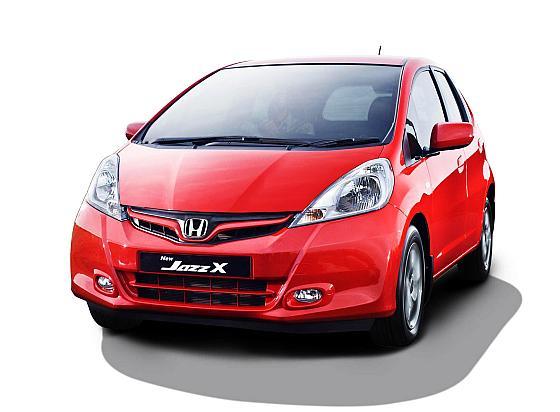 Honda dealers stopped taking orders for Jazz. The company will, however, deliver pending orders.
February 28, 2013
FICCI shocked by low GDP growth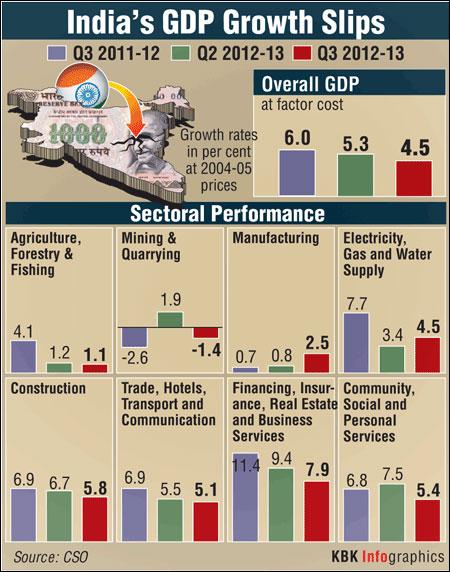 GDP growth figures of a mere 4.5% has placed a greater onus on the government to implement reforms.
Slowdown: India's GDP growth FALLS to 4.5%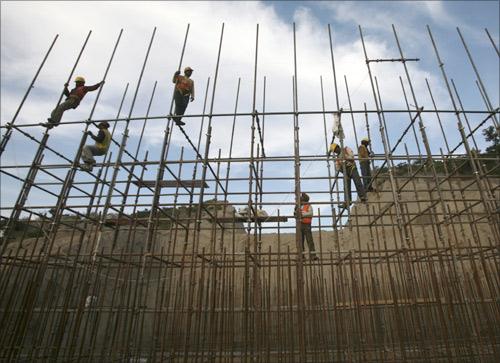 The Indian economy grew by 4.5 per cent in the October-December period of the current financial year, pulled down by poor performance of farm, manufacturing and mining sectors.
Where the rupee COMES from, and where it GOES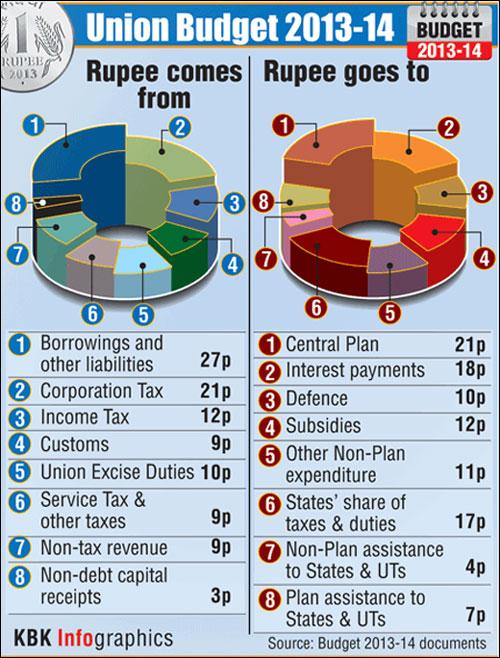 Where will we get all the money announced in the Budget?
Budget 2013: Puts the smile on rural poor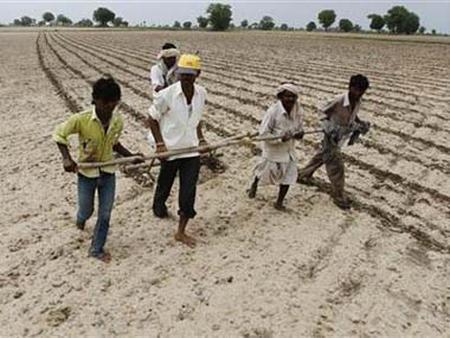 FM has taken up basic issues that concerns the population in India's heartland.
Opposition calls Budget a 'jugglery'
Expressing disappointment with the Budget proposals, Leader of Opposition in Lok Sabha Sushma Swaraj said 'it is unimaginative, dull and boring'
Women's share GROWS in Budget speech, literally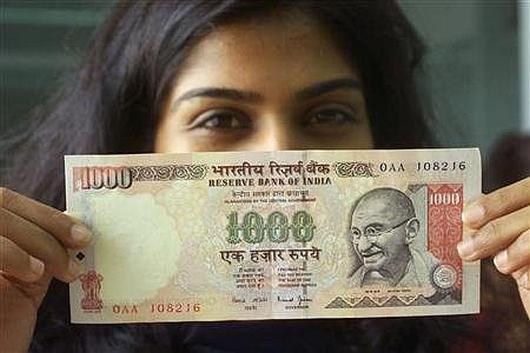 When it comes to usage of words in the budget speech, terms like women, youth and investors grew in count from the last year levels.
Govt give a chance to service tax defaulters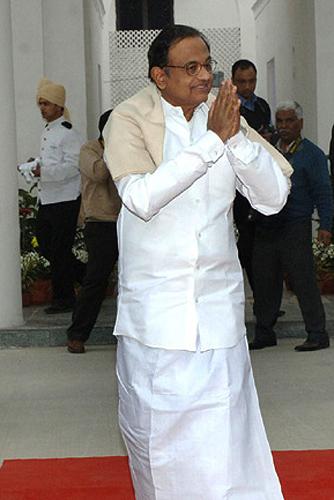 Interest, penalty and other consequences will be waived.
Budget is growth oriented, says Adi Godrej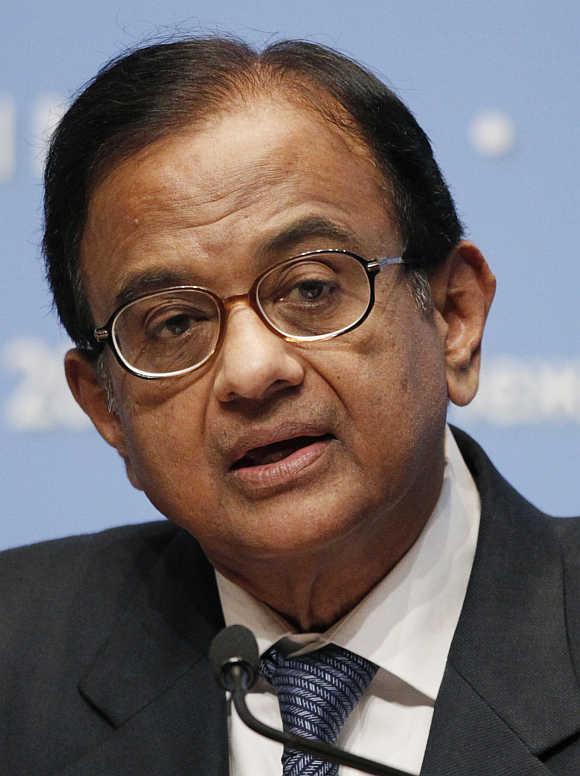 Raising the taxes on the super-rich will not solve the fiscal consolidation problem, but will definitely help.
Respite for foreign investors: Norms simplified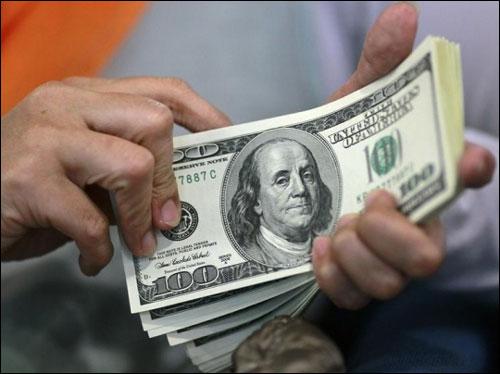 Market regulator Securities and Exchange Board of India would be doing away with different procedures and avenues for many categories.
First women's bank in India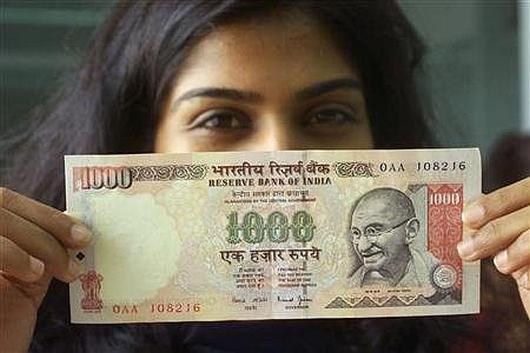 It will be a public sector bank and Rs 1,000 crore has been allocated to it.
Luxury homes to COST more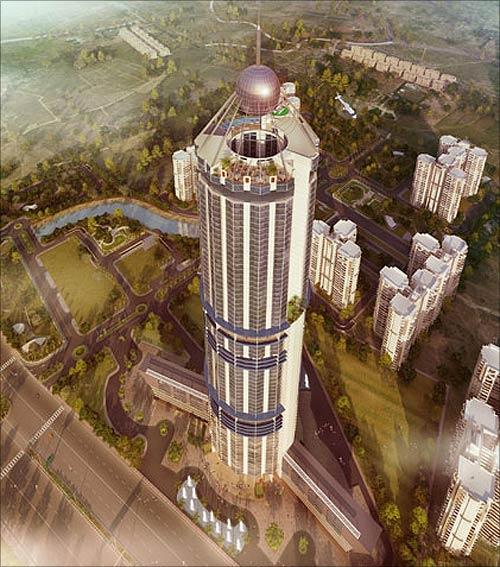 Finance Minister P Chidambaram on Thursday announced a Rs 2,000 crore urban housing fund, while making luxury homes costlier by cutting abatement on service tax on a flat with a floor area of over 2,000 sq ft, or prices exceeding Rs 1 crore.
Budget speech gets modern; Stiglitz finds mention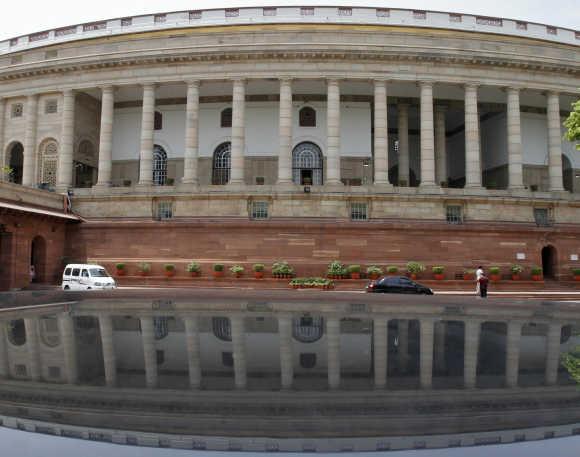 Presenting the Union Budget for 2013-14 in Parliament, Finance Minister P Chidambaram also quoted his favourite poet Tiruvalluvar towards the end of his Budget speech after referring to Stiglitz in the beginning.
Mobile phones above Rs 2,000 set to cost MORE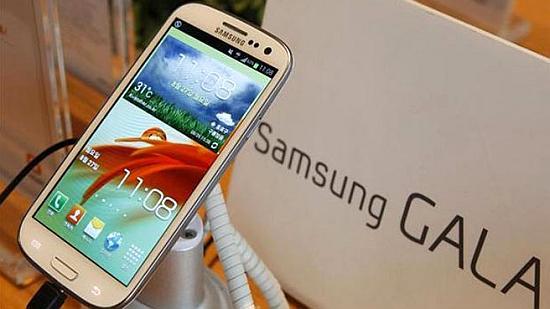 Excise duty raised to 6 per cent.
Excise duty on SUVs, imported luxury vehicles hiked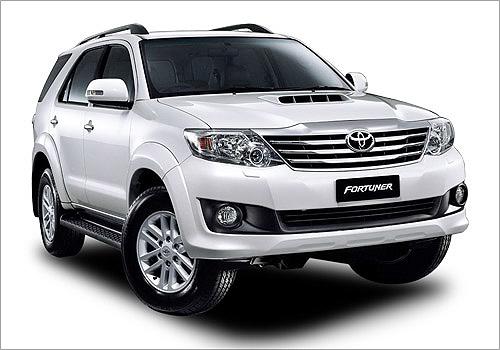 SUVs occupy greater road and parking space and ought to bear a higher tax, says FM
FM offers minor sops to income tax payers in budget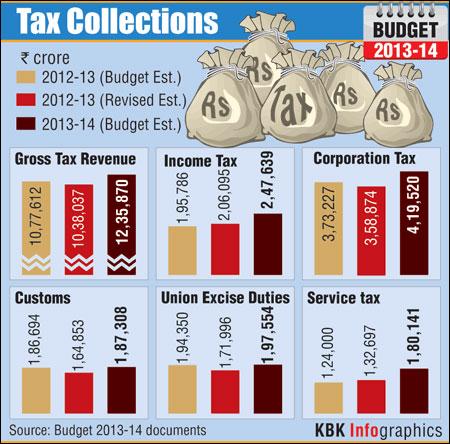 Slapped a 10 per cent surcharge on 'super-rich' and corporates. Levied an inheritance tax and raised duties on mobile phones, cigarettes, and luxury vehicles.
Highlights of the TAX proposals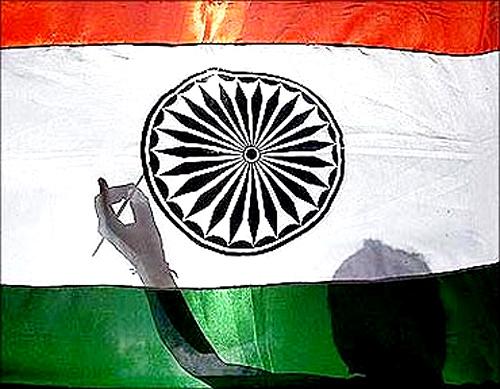 Finance Minister P Chidambaram announced a slew of taxation proposals in the Union Budget on Thursday.
Industry view: Budget raises taxes on some companies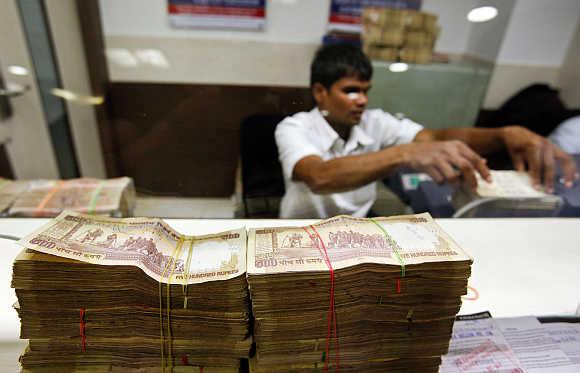 P Chidambaram has unveiled a bigger-than-expected outlay for the coming fiscal year.
Cheer for first time home loan borrowers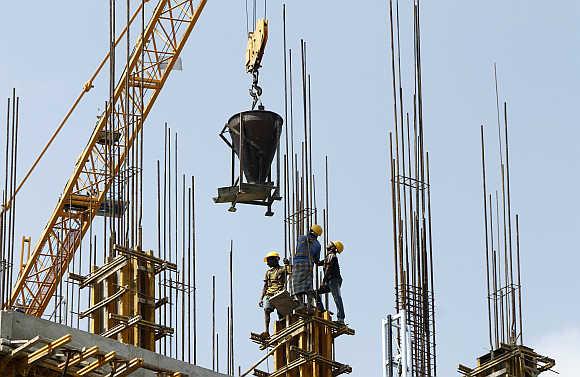 Rising property prices and the inflation hardly leaves sufficient amount after the payment of the EMIs.
Tax credit of Rs 2,000 if your income is up to Rs 5 lakh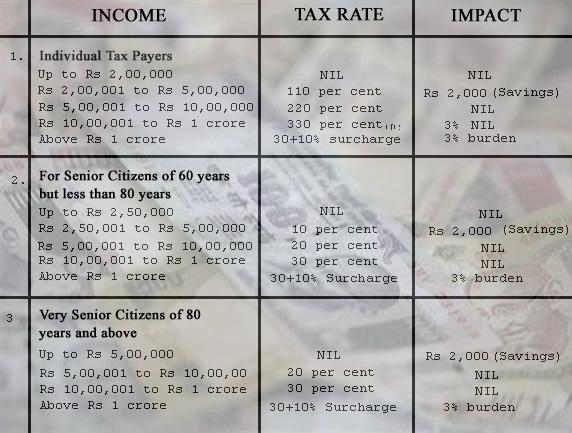 The proposal will benefit 1.8 crore tax payers
Budget 2013-14: Chidambaram's 8th; India's 82nd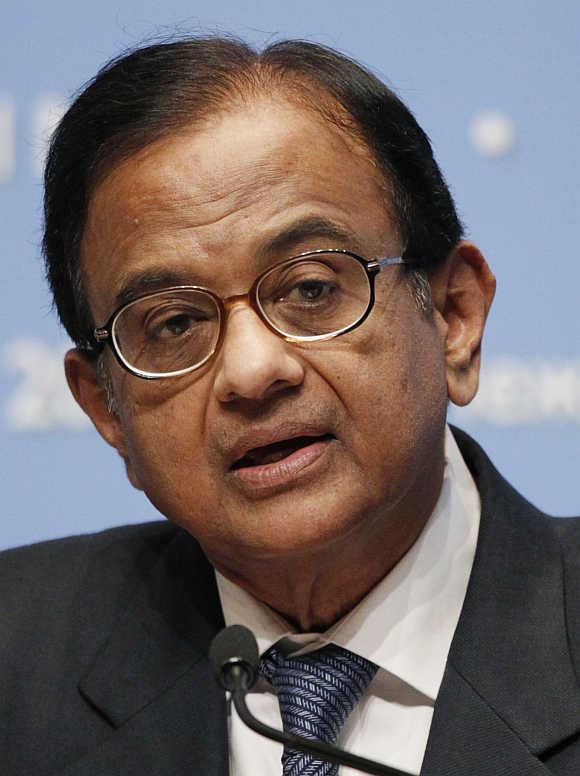 P Chidambaram presented the Union Budget for the eighth time.
Budget 2013: What is cheaper, what is costlier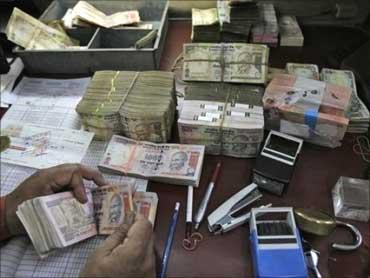 While the finance minister made the tax payers slightly happy by raising the individual tax exemption limit to Rs 300,000, he made many others unhappy.
Tax sops in RGESS extended to 3 years: Chidambaram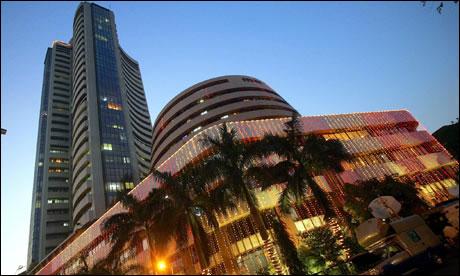 the limit for investors wanting to invest in RGESS has been raised to Rs 12 lakh from Rs 10 lakh earlier.
Budget 2013: Fiscal deficit estimated at 5.2%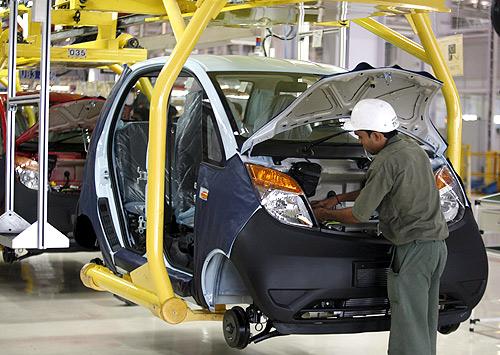 The fiscal deficit for the current financial year has been contained at 5.2 per cent of GDP, lower than 5.3 per cent as was targeted, Finance Minister P Chidambaram said.
POLL: Has the FM lived up to your expectations?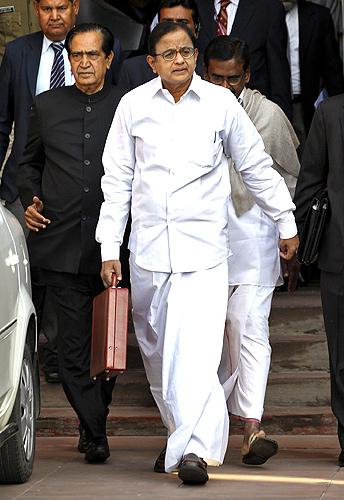 Rate the Union Budget 2013-14
Govt to set up two ports in Andhra Pradesh, West Bengal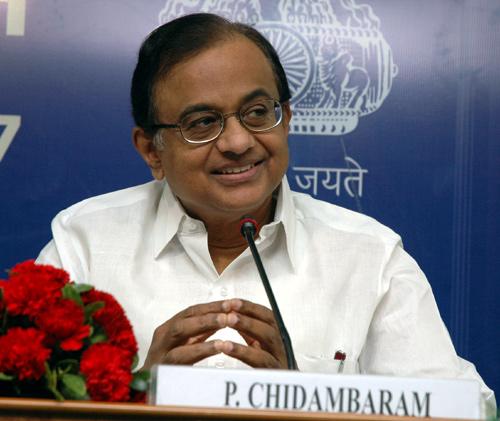 At present there are 12 major ports in India.
PSU banks to get Rs 14,000 cr capital infusion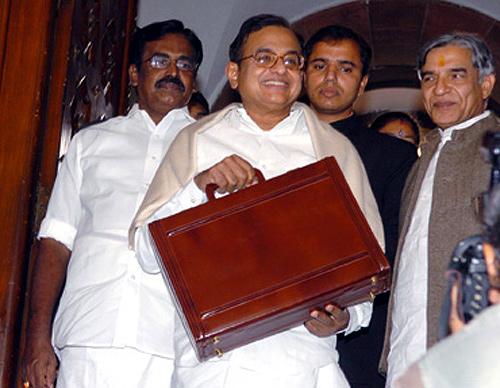 All public sector bank branches will have an automated teller machine by March 31, 2014.
NO change in tax slabs, super-rich to be taxed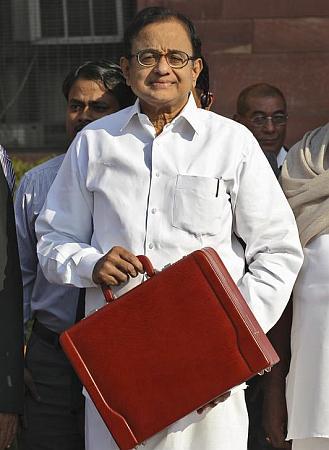 Finance Minister unveiled the Budget proposals for 2012-13 in the Lok Sabha
Expert views: Budget raises spending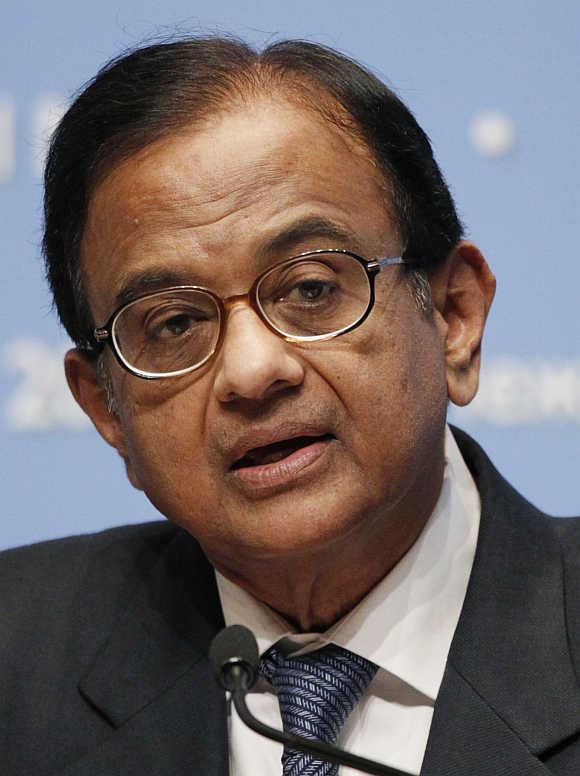 Total budget expenditure will hit Rs 16.65 trillion in the fiscal year that begins on April 1.
India's first women bank by November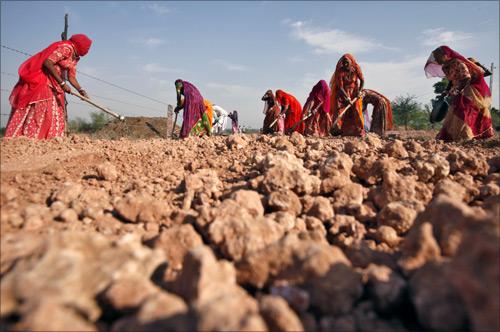 Finance Minister P Chidambaram has announced setting up of a new women's bank.
Good news: Home loan exemption limit raised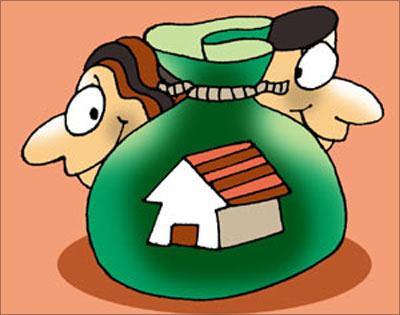 Home loan exemption limit raised.
I can't help rationalising expenditure: FM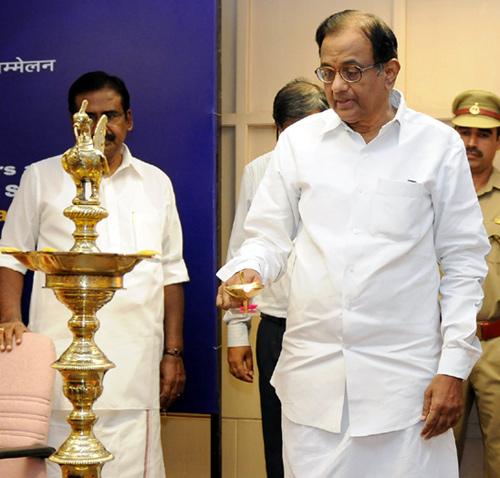 In 2013-14, the Budget estimate is Rs 16,65,297 crore (Rs 16,652.97 billion).
Chidambaram calls for tough spending choices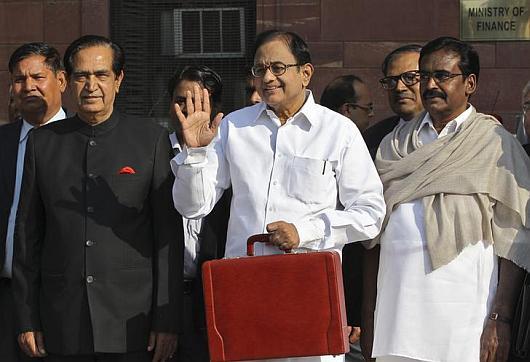 India must make tough spending choices, Finance Minister P. Chidambaram said on Thursday, as he unveiled one of the most highly anticipated budgets of recent years.
HIGHLIGHTS of the Budget 2013-14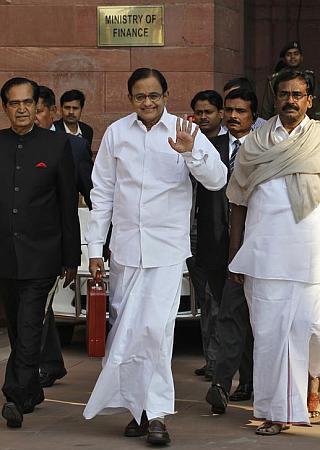 Finance Minister P Chidambaram has announced several measures in the Union Budget 2013-14.
QUIZ: Which book has Chidambaram authored?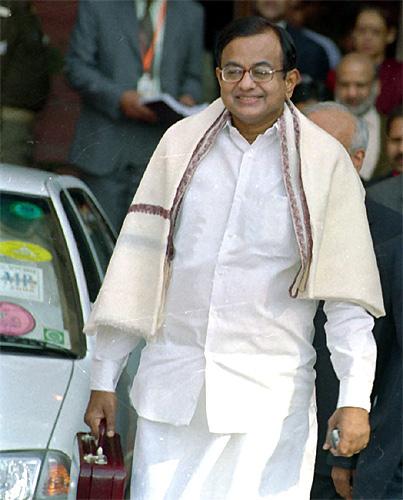 How much do you know about the finance minister?
Budget 2013: Chidambaram faces moment of truth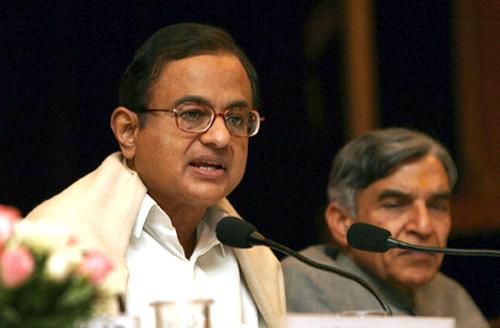 The 2013/14 Budget caps an intensive seven-month campaign by the energetic Chidambaram, who was appointed last August, to turn around the fortunes of Asia's third-largest economy after years of policy drift and global economic turmoil.
Just what is the Union BUDGET?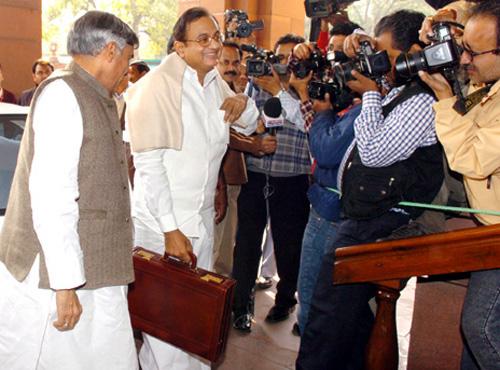 What is the Budget? Why is it so important? Why does it affect all of us? And, above all, how does one interpret the budgetary lingo flying around?
Mr Finance Minister, how do we save?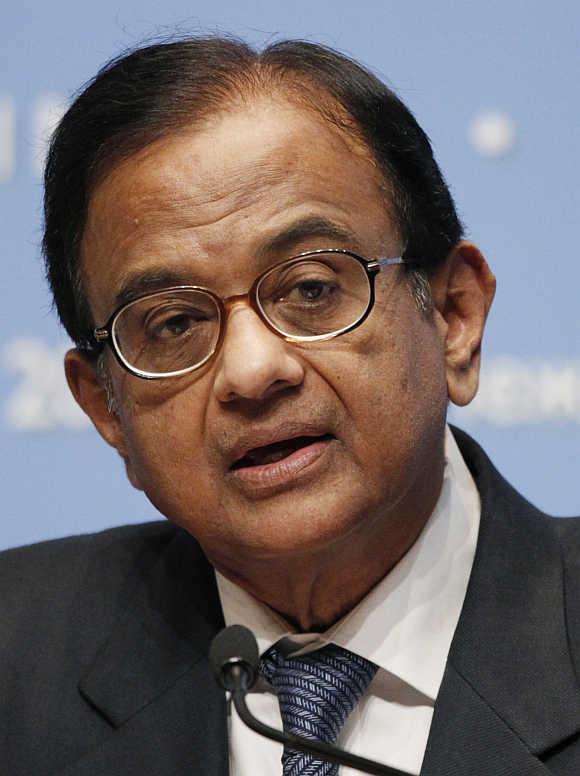 While the average CPI hovers at 10 per cent for five years now, our tax benefits are almost a decade old.
Budget a big-bang revenue-earning exercise for media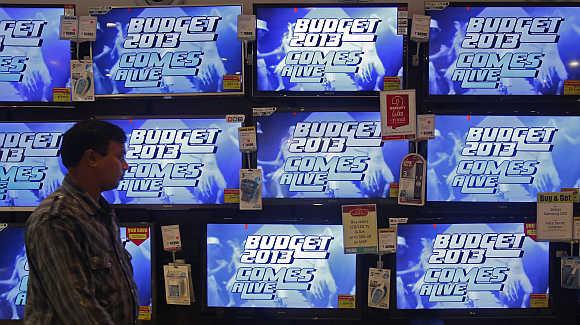 More than two decades after economic liberalisation, the government continues to play such a massive role in the economy and industry that the Budget has become a big-bang revenue-earning exercise for the media.
Super-rich tax? Redo the I-T slabs first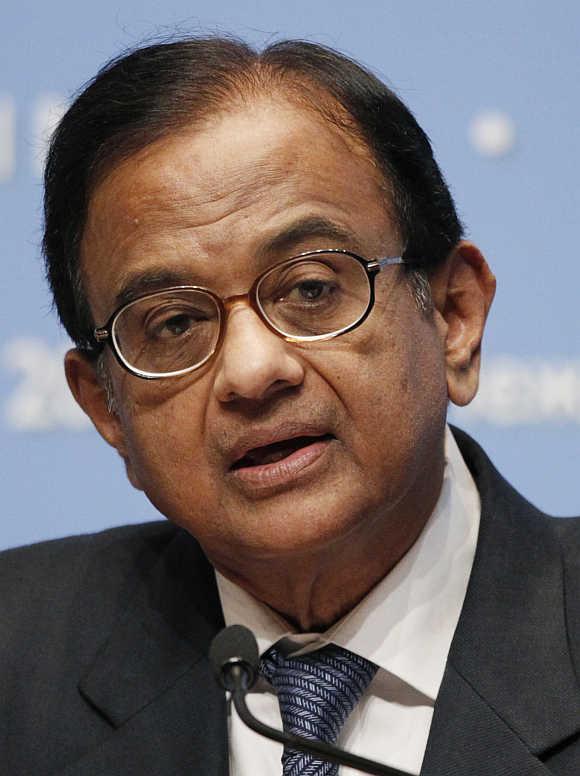 An equitable tax regime makes more sense than debates over whether the rich should pay more.
Meet Chidambaram's BUDGET dream team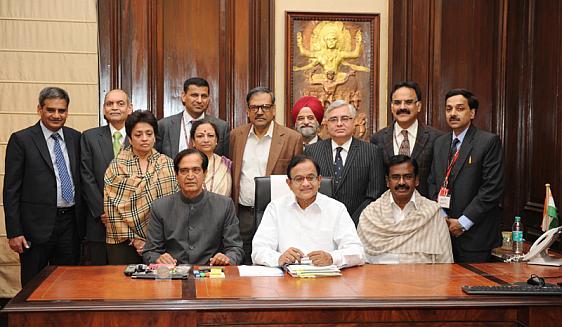 Tough balancing act in the offing in the last budget of UPA-II.
The men who SHAPED India's economy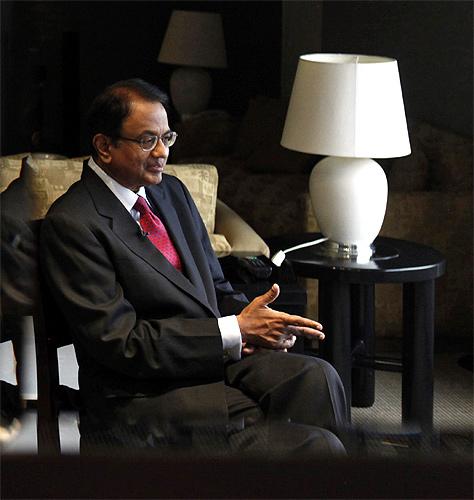 The Indian economy has been shaped by 22 finance ministers till date.
QUIZ: Which Indian FM served as an army officer?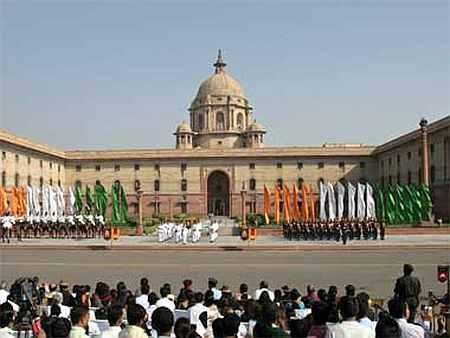 So, how well do you know the Finance Ministers of India, who have contributed towards India's story? Take this quiz to know a little more about India's Finance Ministers:
What common man can EXPECT from Budget 2013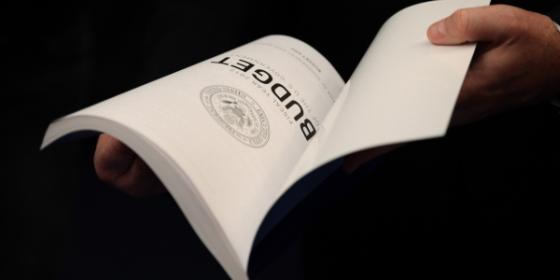 Don't expect less tax on your income. The Finance Minister can, however, delay DTC, incentivise equity investments, and give a higher tax break for home loans.
February 27, 2013
MOST POWERFUL Chinese brands in the world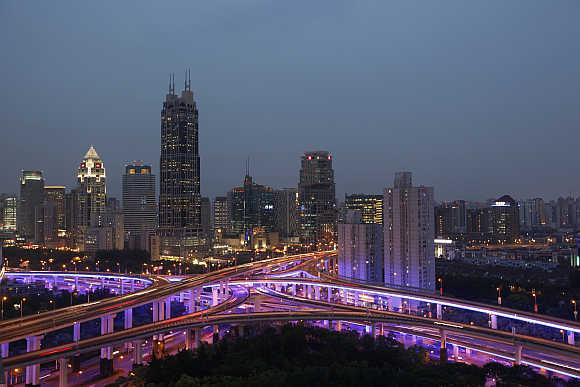 Let's take a look at some of the most powerful Chinese brands in the world.
Unemployment lowest in Gujarat, highest in Kerala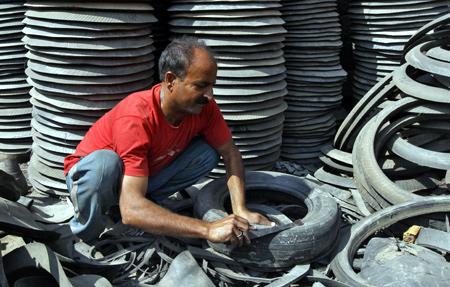 Notwithstanding marginal growth in employment, there were as many as 28 million unemployed persons in the country in 2009-10.
Volvo V40: Can it outshine BMW X1, Audi Q3?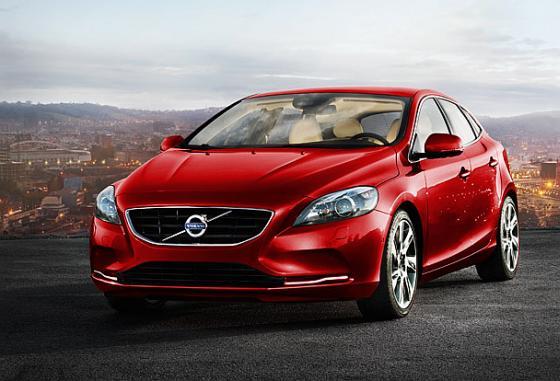 To establish itself as a top luxury player, Volvo plans to launch V40 in India by April.
Government likely to hit fiscal deficit target of 5.3%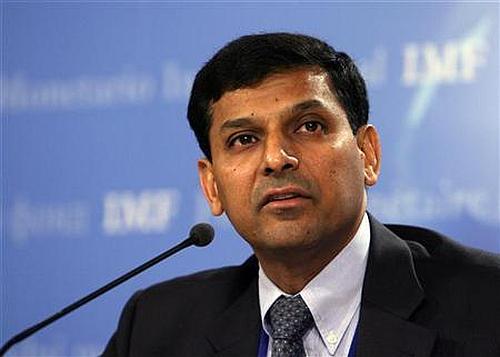 FM's top adviser Raghuram Rajan had earlier said that the target was tough to meet.
HIGHLIGHTS of the Economic Survey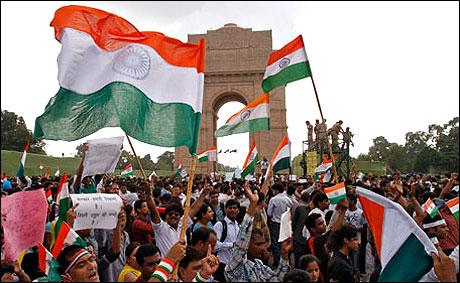 Headline WPI inflation may decline between 6.2 to 6.6 per cent in March 2013.
Eco Survey: India's economy to grow at 6.1 - 6.7%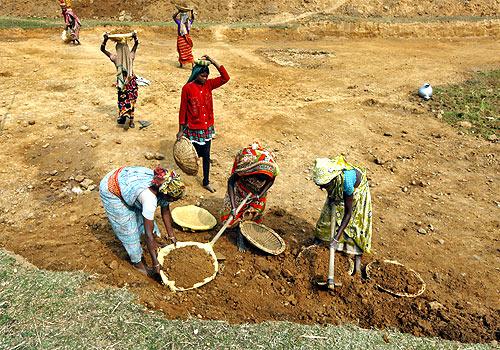 Economic Survey which was tabled in the Parliament on Wednesday projects 6.1 to 6.7 per cent growth rate for 2013-14.
Economic Survey: What's in store for the Indian economy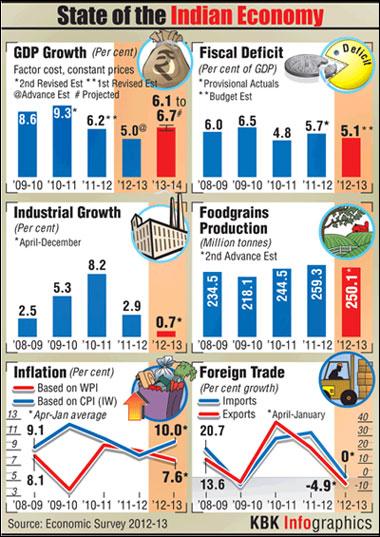 The Economic Survey 2012-13, presented by the Finance Minister P Chidambaram in the Lok Sabha on Wednesday says Indian economy is likely to grow between 6.1% to 6.7% in 2013-14 as the downturn is more or less over and the economy is looking up.
Photos: World's most BEAUTIFUL railway stations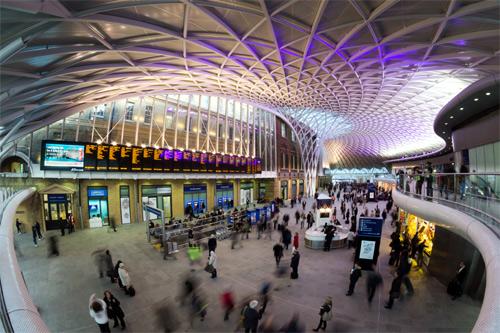 Chhatrapati Shivaji Terminus in Mumbai also finds a mention among these architectural marvels.
Tata among top 40 global brands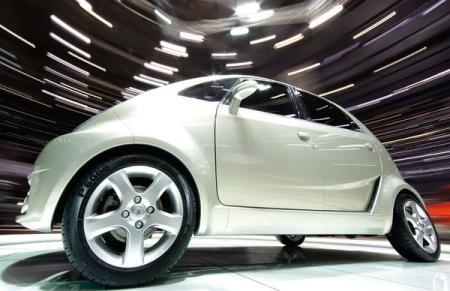 Cruises past Nestle, Hitachi, Tesco to be ranked 39th on BrandFinance list.
Budget 2013: More corporate gloom in CII survey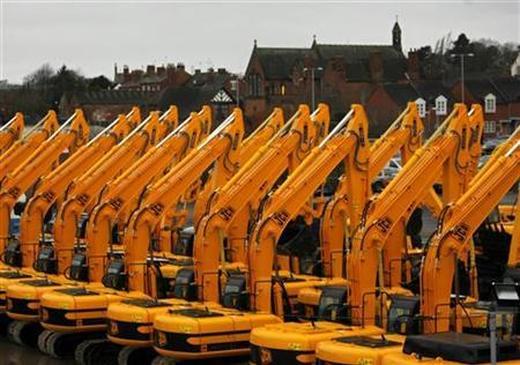 Chamber urges government to present industry-friendly and pro-investment Budget
BIGGEST listed stock exchanges in the world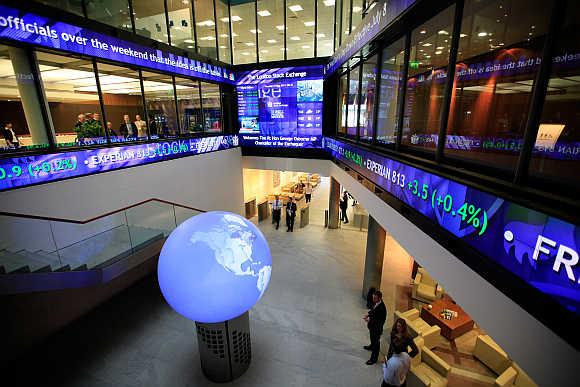 Let's take a look at market capitalisation of some of the biggest listed stock exchanges in the world.
Housing prices ZOOM in these 18 cities!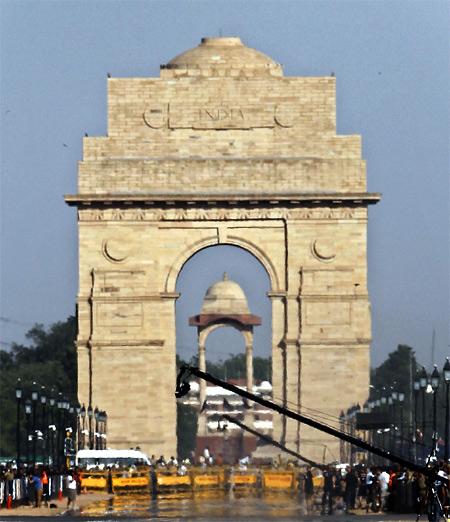 Housing prices have risen in 18 major cities, including Delhi and Mumbai, by up to 9.6 per cent during October-December period 2012 compared with the previous quarter, according to National Housing Bank (NHB).
How Saurashtra is DRIVING Gujarat's agri growth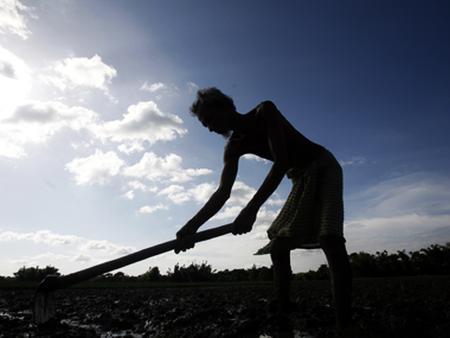 Backed by three decades of water conservation measures, semi-arid Saurashtra is driving agricultural growth in the state. Will it be able to sustain it?
Govt to put investors BEFORE voters in the Budget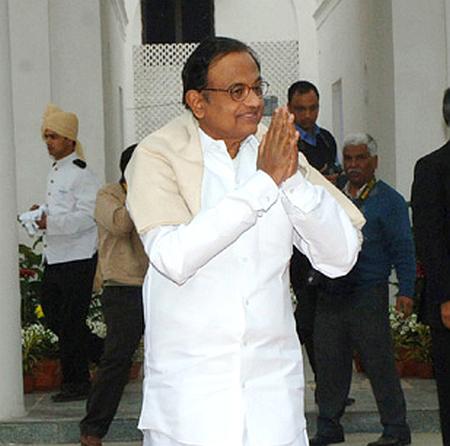 If the Budget is targeted towards voters, the country ratings will be downgraded to junk status. This can trigger an economic meltdown.
February 26, 2013
Rail Budget, a burden on the common man: Opposition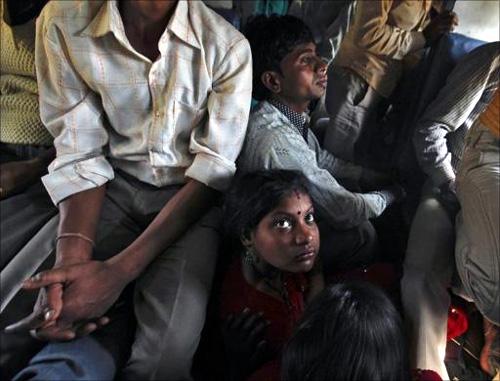 The Opposition on slammed the Rail Budget for increasing the burden on the common man, with BJP terming it as "pedestrian" and "discriminatory" while Left said it does not give any hope on railways' future.
Jaguar launches XJ Ultimate @ Rs 1.88 crore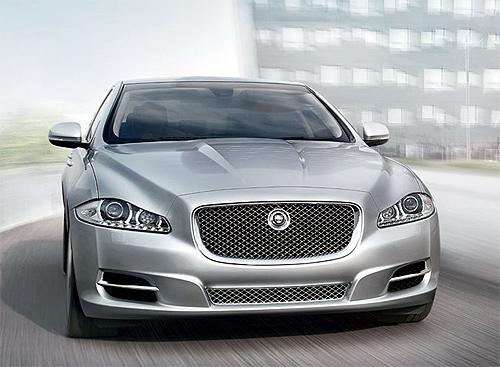 The launch is aimed at increasing its sales in India.
Rail Budget 2013: What's costlier now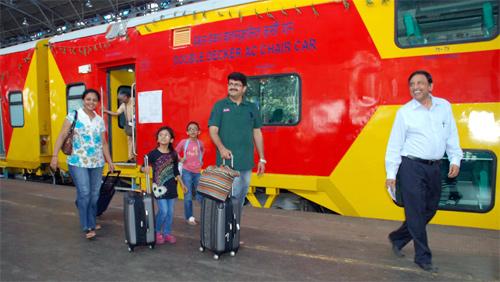 Though the Railway Minister did not propose any increase in basic rail fares, the hike in reservation fees and supplementary charges will mean an increase of Rs 5 to Rs 25 in fares for all classes in superfast trains.
Railways' gift: 'Anubhuti' you won't forget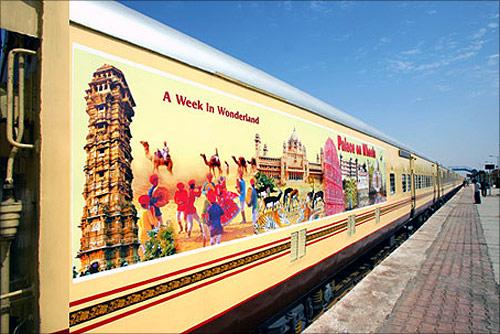 The Indian Railways has proposed to introduce a modern coach "Anubhuti" with good ambience in the premier Rajdhani and Shatabdi trains providing higher travel comfort to passengers.
IMAGES: Behind-the-scene look at Railway Budget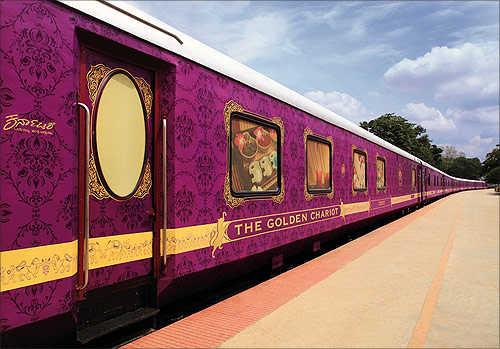 Let's take a look at some behind-the-scene activity before the presentation of the Railway Budget.
Fuel prices may go up as Railways hike freight rates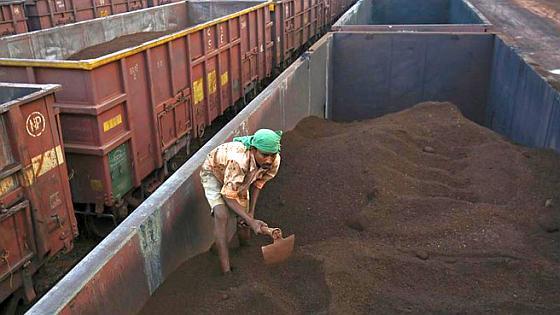 The rates are hikes by almost 8 per cent.
India Inc to FM: Focus on the big pic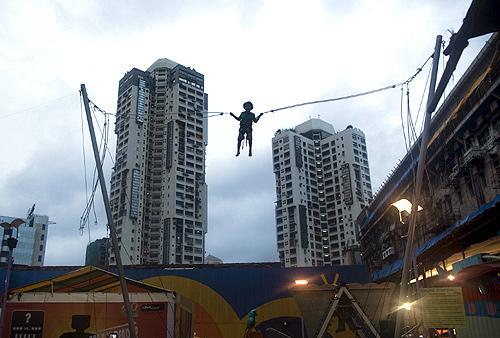 In a survey by BS reporters across India, a majority of the 25 CEOs who responded said they expected the FM to introduce amendments to the I-T Act which would reduce litigation in tax disputes between firms and the revenue authorities.
Rail Budget practical, says Chidambaram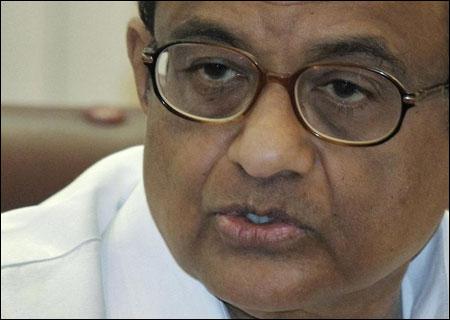 "The Railway Minister has presented a very responsible, practical and implementable budget," Chidambram told reporters outside Parliament.
Railway Budget is reformist and forward-looking: PM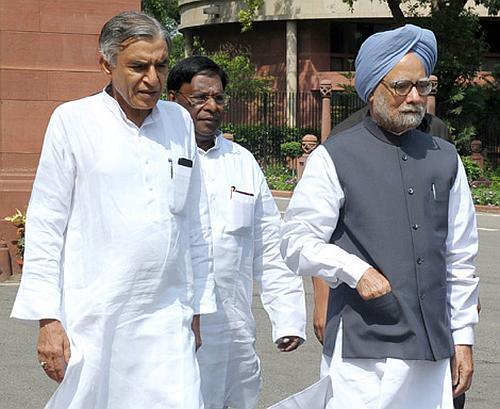 He feels that the Budget presents a realistic picture of railway finances.
Rail freight for grains, pulses, groundnut oil up 6%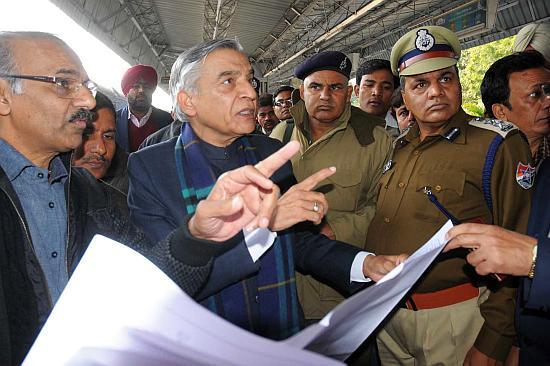 Railways' freight loading traffic has been scaled down by 100 million tonnes from 1025 million tonnes because of economic slowdown, the minster said.
Good news: 67 express, 26 passenger trains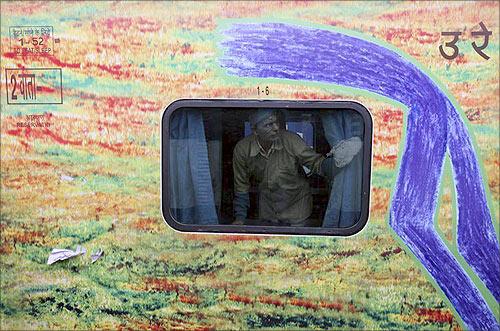 Offering a bonanza for train travellers, Railway Minister Pawan Kumar Bansal announced that the Indian Railways will start new trains.
Indian railway to borrow Rs 151.03bn from markets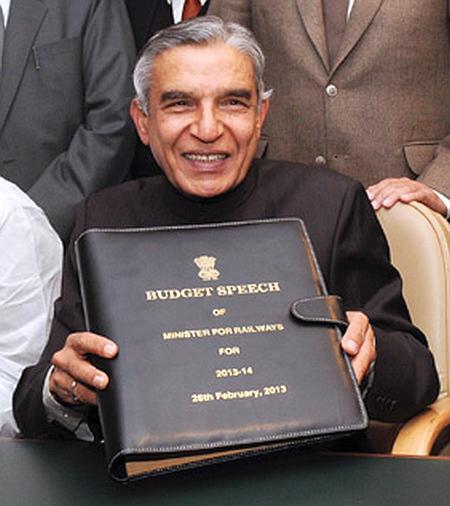 India's railway will borrow Rs 151.03 billion ($2.80 billion) from markets for the financial year 2013/2014.
No hike in passenger fares
Railway Minister Pawan Kumar Bansal did not hike passenger fares.
Amenities: How Rail Minister made your life easier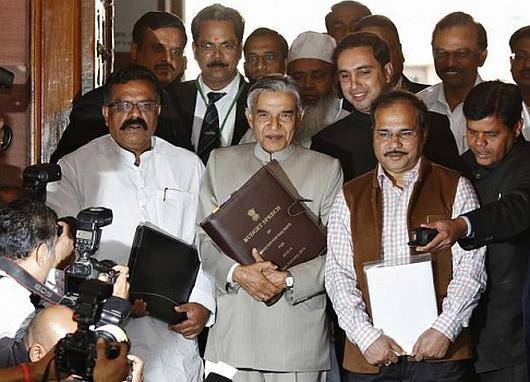 The Railway Minister has announced a slew of measures that would help to make ticket booking and travelling easier for passengers.
E-ticketing from mobile phones, SMS alerts soon!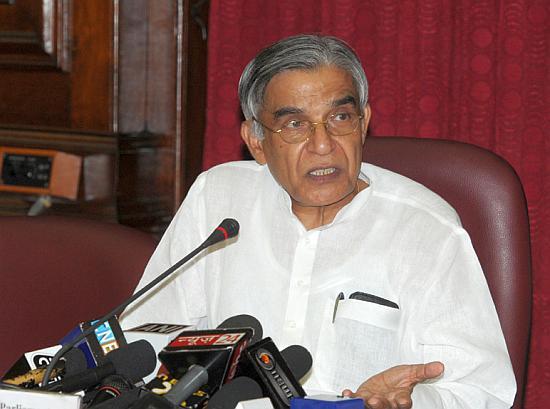 A more efficient and people sensitive Railway Services system is being rolled out with Next Generation technology, which would make e-ticketing possible through mobile phones as also provide SMS alerts on reservation status.
Free Wi-Fi facility in select trains!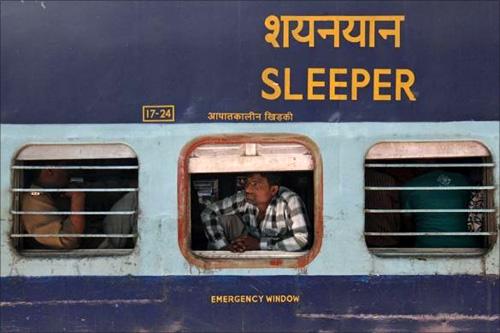 Railway Minister P K Bansal has announced that special coaches will be launched in each train with high end facilities.
HIGHLIGHTS of the Railway Budget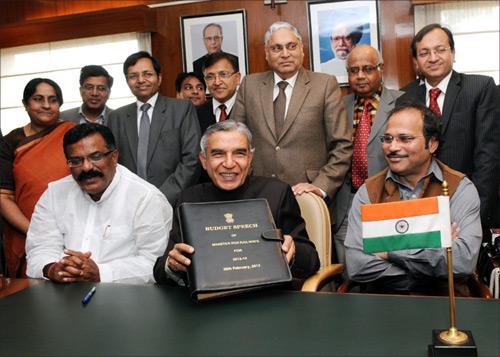 Union Minister for Railway Pawan Kumar Bansal presented the Railway Budget for 2013-14 on Tuesday.
Why the Railways needs a TARIFF regulator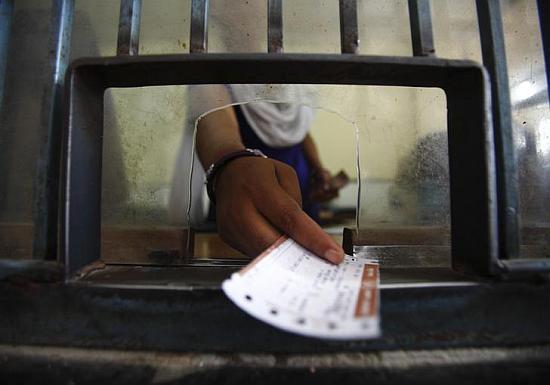 Tariff fixation has become such a politicised exercise that the institution is losing its importance in the national transport infrastructure.
Railway stocks nosedive at the bourses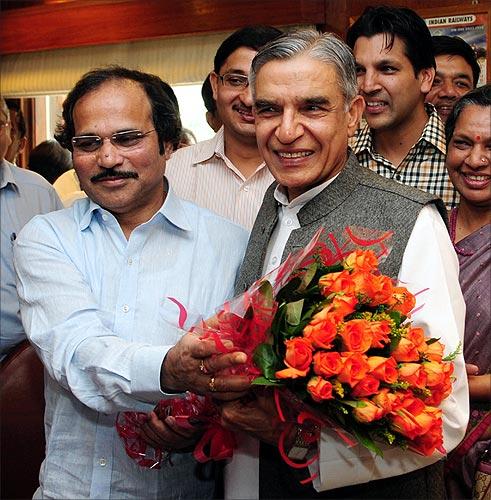 Expectations of muted expenditure on railway infrastructure and the assumption that there would be no further fare hikes may have contributed to the fall, according to analysts.
Bengal won't have much from the Rail Budget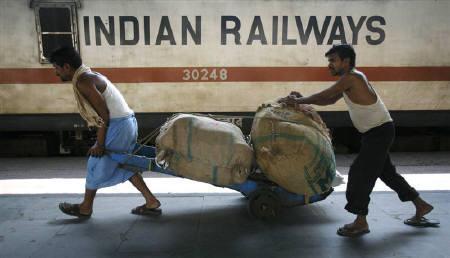 As experts have to say, this year's Railway Budget will by no means a populist one.
Budget: Earnings DROUGHT poses challenges for Bansal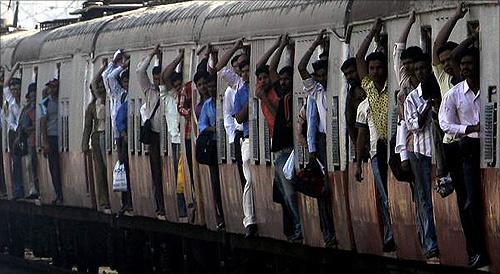 When Railway Minister Pawan Kumar Bansal presents his maiden Budget, he might not have to deal with growth worries alone.
How Railway Ministers got DERAILED over the years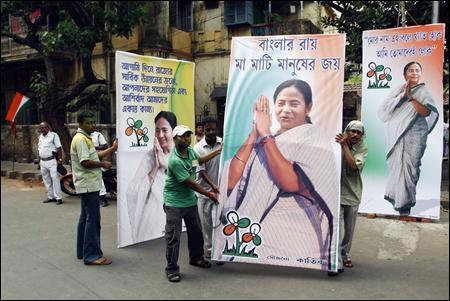 As yet another Rail budget is set to be unveiled, Railways has seen several former Ministers like Suresh Kalmadi and Dinesh Trivedi getting derailed after remaining at the helm.
Who is India's RAILWAY Minister?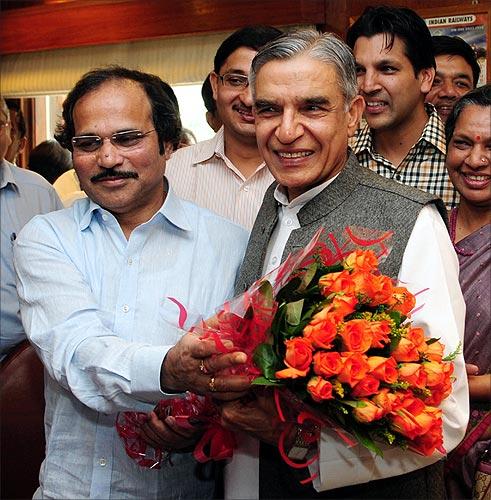 Pawan Kumar Bansal prefers to maintain a low profile and people who work with him say the minister is "very courteous".
Will Bansal HIKE passenger fares again?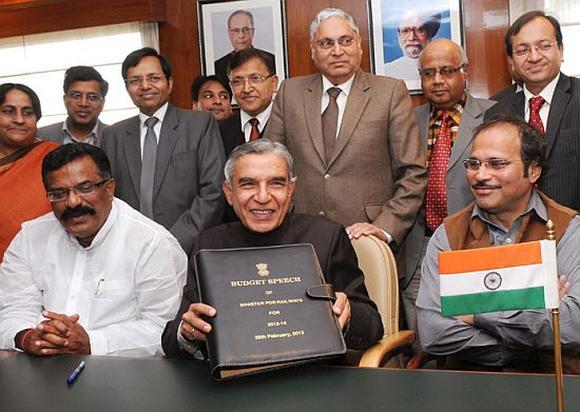 The Railway Budget will be a tough balancing act for the minister, who needs to mobilise resources urgently to offset the burden of the recent diesel price hike.
India's 10 LONGEST railway routes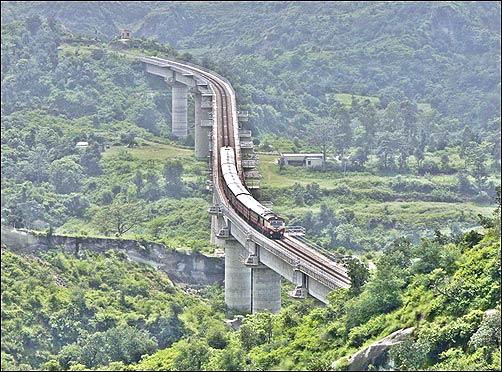 India has of the one world's largest railway networks.
How Indian Railways can be TURNED AROUND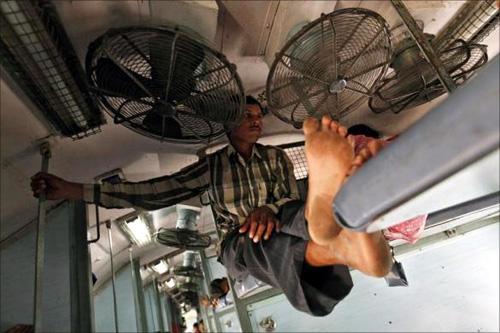 The Confederation of Indian Industry (CII) has called for speedy implementation of key railway projects, such as the Dedicated Freight Corridor, high-speed rail corridors, rolling stock and other capacity enhancement works.
PHOTOS: India's amazing luxury trains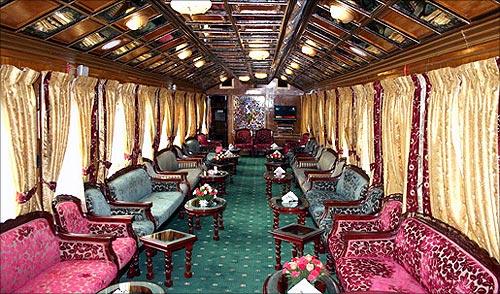 India's luxury trains take you on an unforgettable journey across the most scenic locales.
February 25, 2013
S&P sees GDP inching UP to 6.4% next fiscal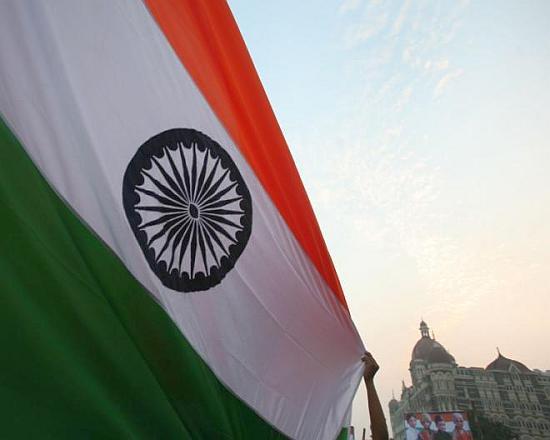 Standard & Poor's, which has threatened to downgrade the country's sovereign rating to junk, sees economic growth improving.
Apple gets aggressive with iPhone in India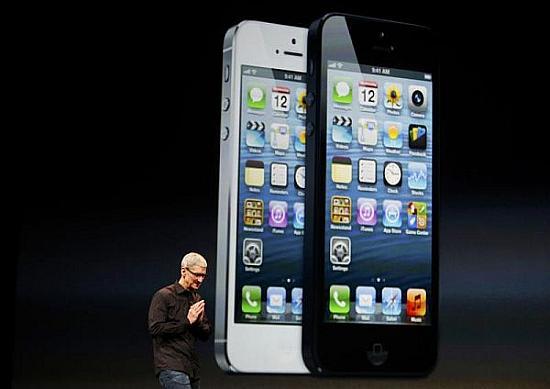 As BlackBerry launches the first smartphone in India, the company faces new competition from a formidable rival - Apple.
First BlackBerry 10 device in India COSTS Rs 43,490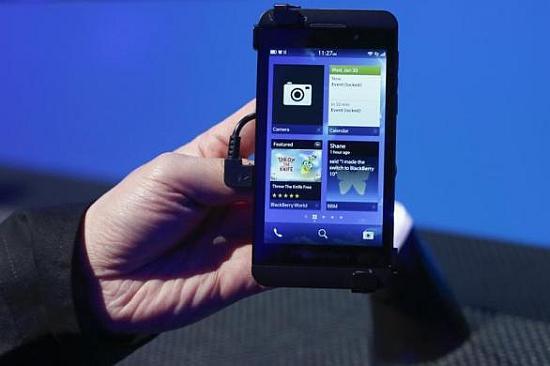 The touch-screen BlackBerry Z10 phone, which goes on sale in India from Tuesday, will compete with iPhones and Galaxy series phones.
Maruti working on NEW A-Star that will deliver 33kmpl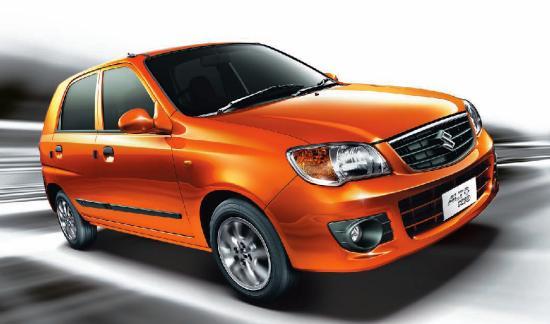 Suzuki is developing an 'ECO' variant of the next generation A-Star to provide an amazing fuel economy of 33 kmpl.
Dear FM: Here's what makes taxpayers' life difficult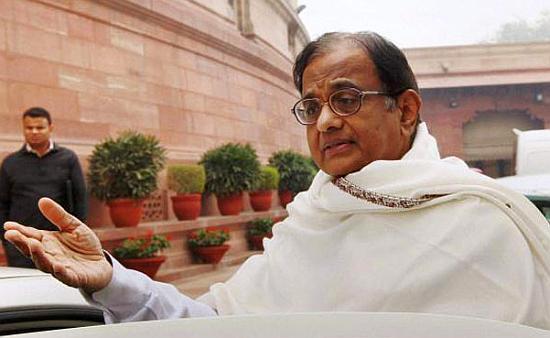 It's not just the archaic tax laws but the anomalies that make the taxpayer's life difficult.
North Bangalore turns into residential HOTSPOT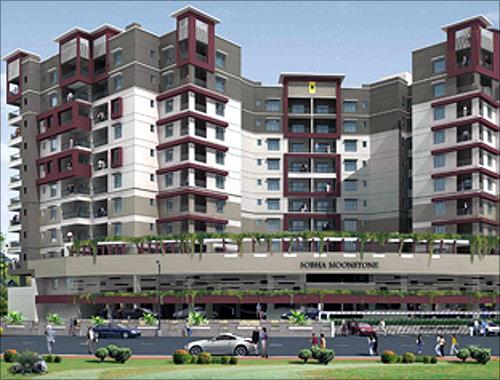 In Bangalore, the best performing areas in 2012 were Hebbal, Sahakar Nagar and R T Nagar in north Bangalore. These locations saw the highest demand and appreciation during the year.
Amazing PHOTOS of Google's office in Switzerland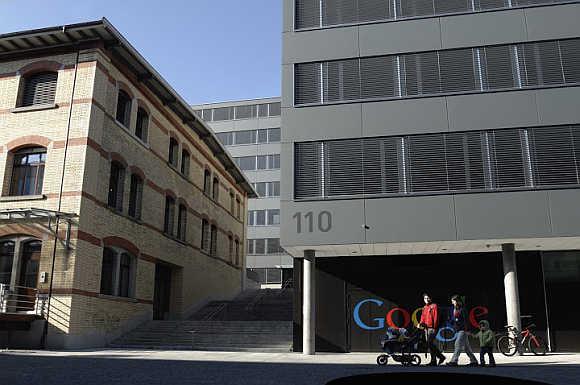 Let's take a look at Google's beautiful office in Zurich, Switzerland.
Medical concierge to your rescue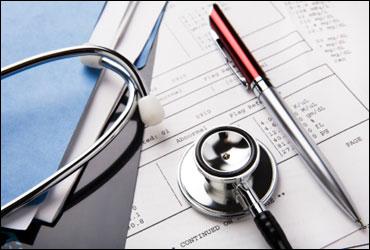 Contacts for medical services, appointments with doctors, sending a nurse, an ambulance all covered.
Countries that pay the HIGHEST average salaries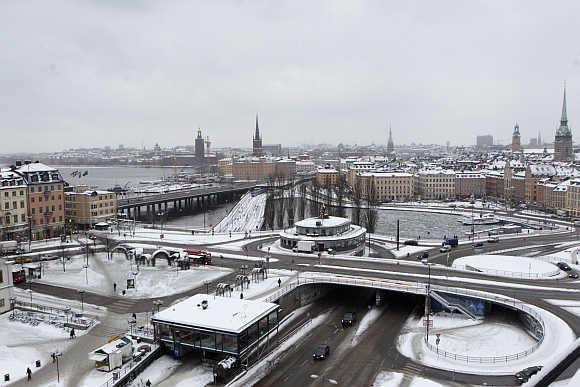 Let's take a look at some countries that pay highest average salaries.
India's 10 most INNOVATIVE companies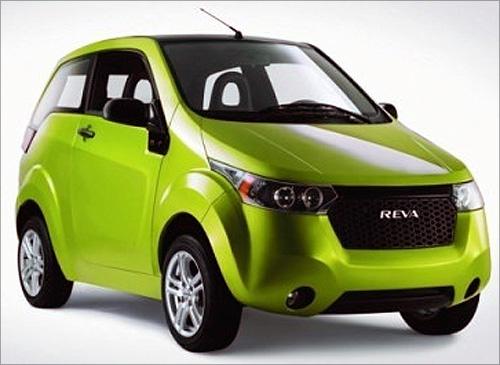 Mahindra Reva tops the Fast Company rankings of India's most innovative companies.
February 22, 2013
Azim Premji: Following his mother's footsteps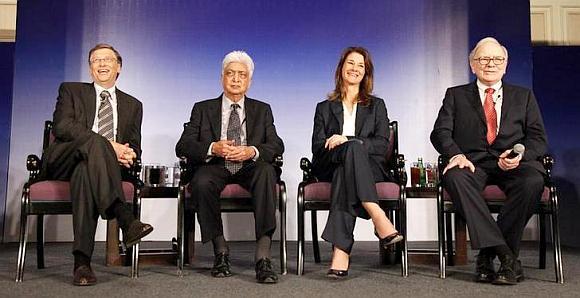 In addition to committing $2 billion to his own foundation, the Azim Premji Foundation, the billionaire has become the first Indian to sign up for the Giving Pledge run by Warren Buffet and Bill Gates.
Countries need to focus on growth now, austerity next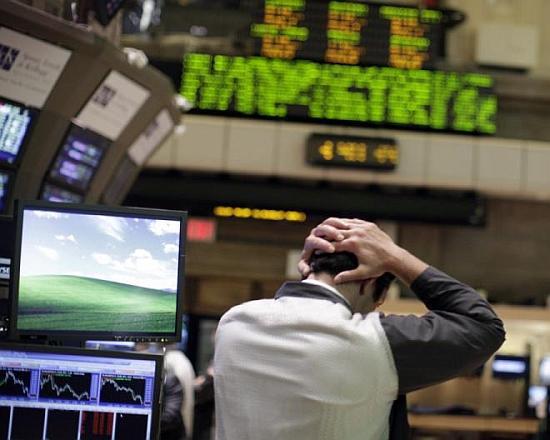 The latest G20 communique prescribes falling back on fiscal policy to hasten the global economic recovery.
Tribal dreams, Budget realities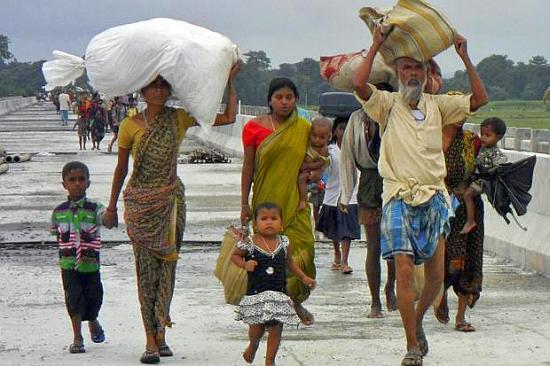 Spending on welfare schemes has burgeoned, but to little effect.
Why Messrs Hollande and Cameron WOOING India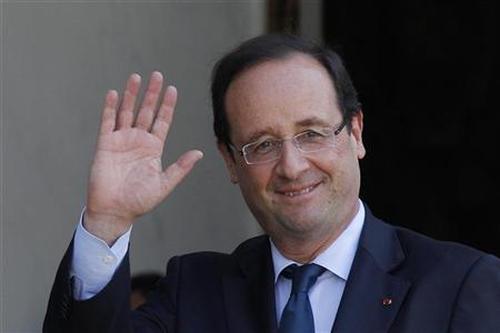 Everyone's rooting for India to develop itself as a credible, counterbalance to China in Asia, where the future of global growth lies.
VoIP: The new controversy in telecom sector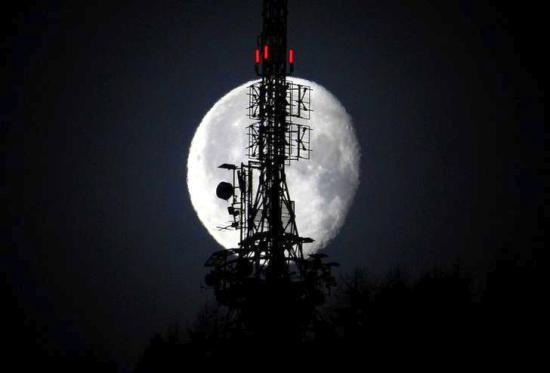 Telecom players have started protesting against government's move to allow Voice over Internet Protocol. They say Reliance will be the biggest beneficiary.
How Long Beach stopped sinking, continues oil drilling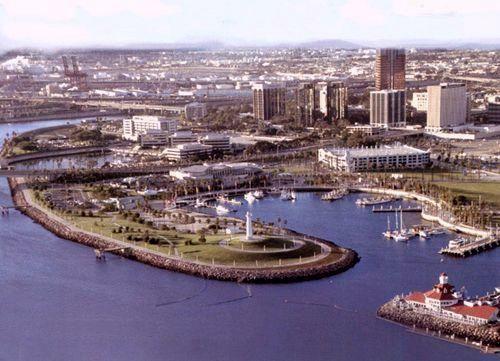 Parts of the city have sunk by as much as 29 feet from their original level because of subsidence caused by extraction of billions of barrels of oil.
Rolls-Royce to launch EXCLUSIVE cars for India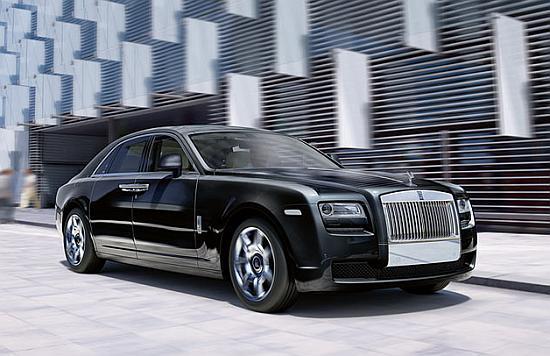 The customised version could be of Phantom and Ghost series and will be available in limited numbers.
Sebi cautions public against dealings with Sahara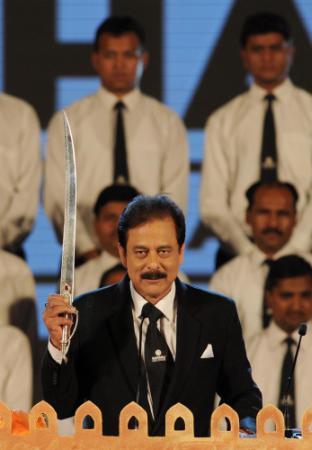 On February 13, Sebi passed two separate orders, together running into 160 pages, directing attachment of properties and freezing of accounts.
Not a taxing Budget this one?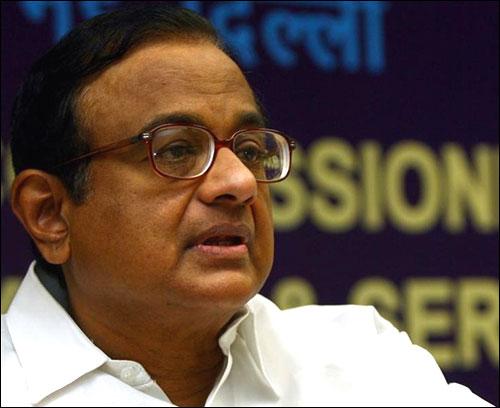 Headline excise and service tax rates might not change but select sectors could get tax sops and tax holidays.
Phaneesh Murthy to SHAKE up IT industry billing model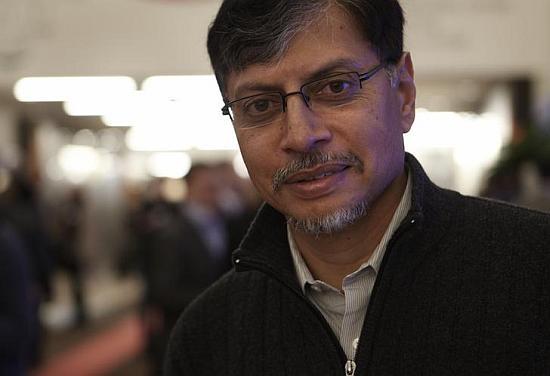 It will charge for results instead of basing fees on the time and labour.
A 'divine' timepiece for Rs 27 lakh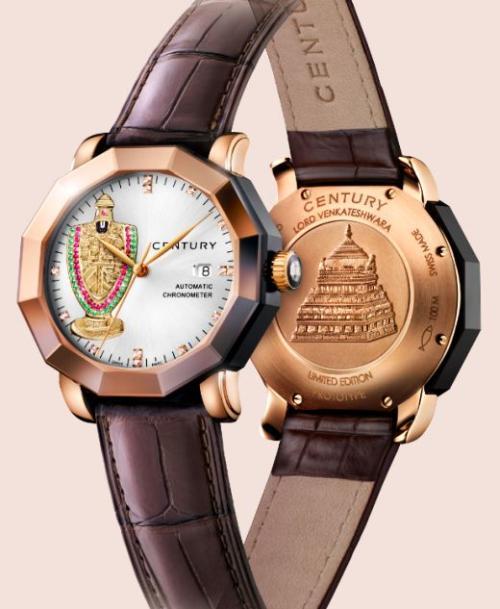 It has an image of Lord Venkateshwara carved in enamel and its manufacturers say it would make time-tracking a divine experience.To own this luxury watch, you have to pay Rs 27 lakh.
BIGGEST selling electronic devices in the world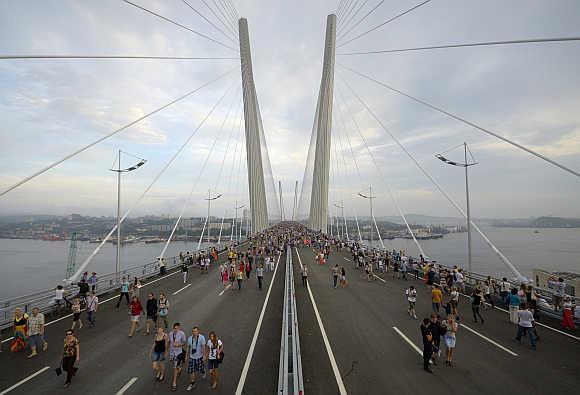 Let's take a look at some of the biggest selling electronic devices in the world.
Bangalore firm on MIT's list of 50 innovative companies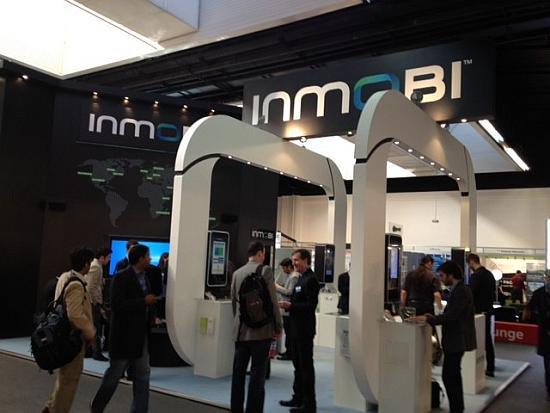 Bangalore based mobile advertising company InMobi has made it to MIT Technology Review's 50 Disruptive Companies of 2013.
IMAGES: Warren Buffett's 15 biggest stock holdings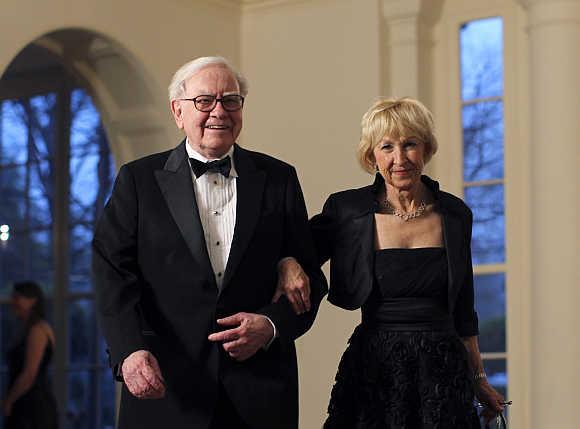 In 2012, American magazine Time named Buffett one of the most influential people in the world.
Why FM should NOT hand out goodies to middle class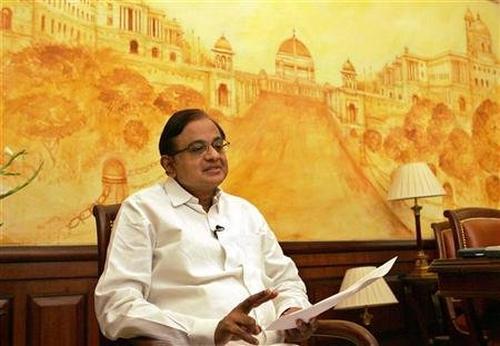 If you take a 15-year period, the tax rates have increased at a higher rate than inflation.
Maruti planning these TWO beautiful SUVs soon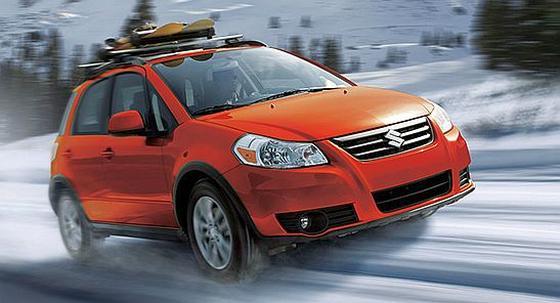 Taking a cue from success of Mahindra and Renault sports utility vehicles, Maruti Suzuki plans to launch two compact SUVs.
February 21, 2013
Terrible Thursday: Rs 1.1 trillion LOST in stocks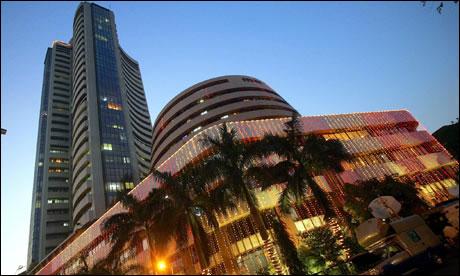 In a bad day for investors, Indian stocks on Thursday plunged to this year's lowest levels, wiping out over Rs 1.1 lakh crore wealth, while gold prices tanked to a seven-month low in a knee-jerk reaction to global sell-off.
CFOs upbeat about economy, worried over inflation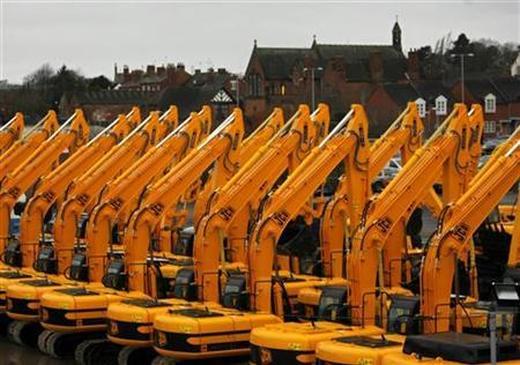 Chief financial officers in the country are cautiously optimistic about the future and are neutral about their companies' performance in the short term, said the Deloitte India CFO Survey 2013.
PROFILE: The third partner in AirAsia-Tata airline JV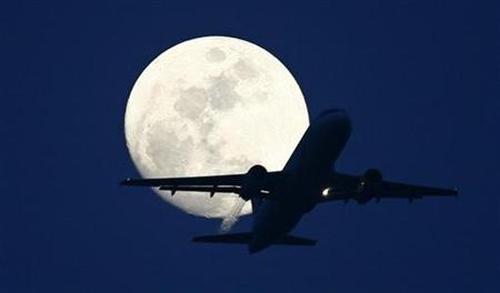 Air Asia is partnering with Tata Sons and little known Arun Bhatia for their India entry.
Budget: India Inc expects tax for super-rich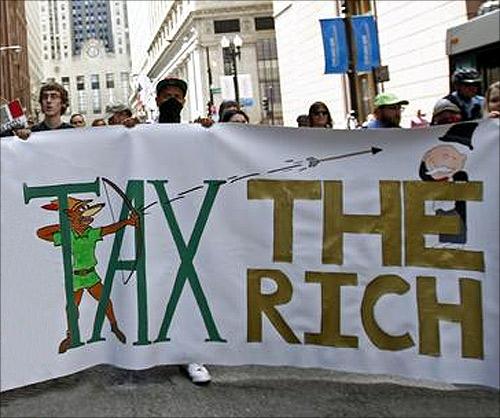 While 83 per cent of respondents do not expect major changes in the corporate taxation rates, they expect increase on the limits of tax savings investments especially linked to housing loan and principal repayments, the survey says.
8.2% Indian Americans live below POVERTY line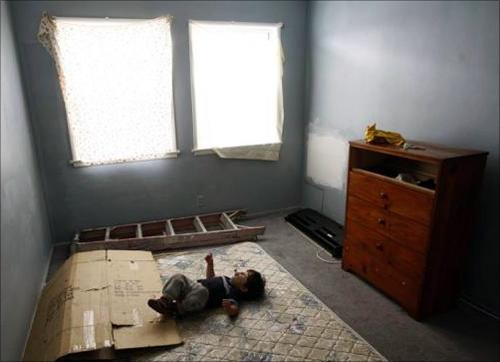 The national poverty rate is 14.7 percent.
Pre-budget bonanza: 100 new trains soon!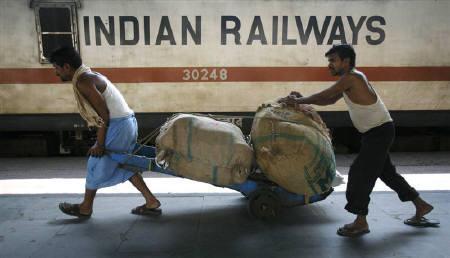 As far as rolling stock programme is concerned, the announcement will be made for manufacturing of 4200 new coaches including 600 LHB coaches in the Rail Budget.
Connaught Place among world's COSTLIEST office locations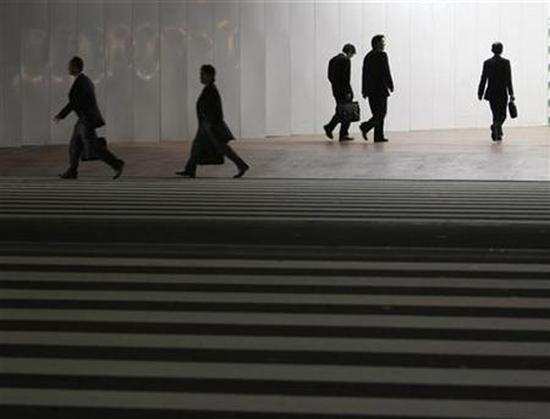 Despite the global slowdown, most prime office locations have registered a rise in the rental.
Gold prices slip to under Rs 30K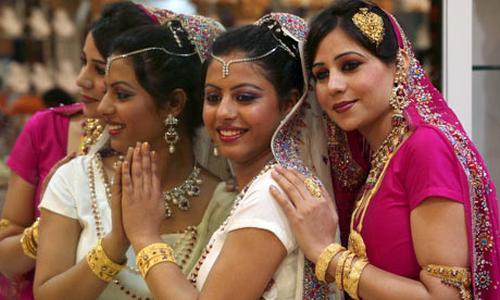 Spot gold on Saturday slipped below the Rs 30,000 per 10 gram level, for the first time since August 17 last year, to close at Rs 29,890 -- down Rs 200 from Wednesday's close -- mainly on weakness in underlying fundamentals.
Global auto market share: WINNERS and LOSERS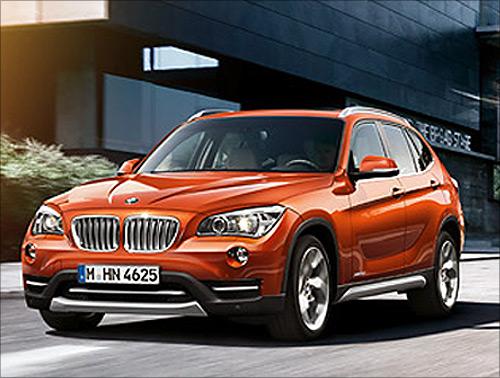 Of the top 10 companies expected to gain market share in future, only two Volkswagen and BMW come from Western nations.
How PRODUCTIVE are workers in India and world?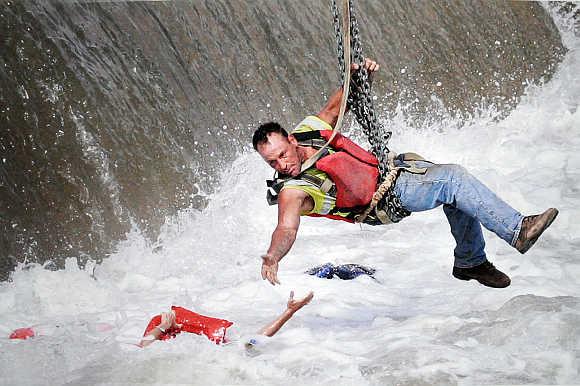 Let's take a look at how productive workers are in India and around the world.
These sectors will offer the HIGHEST salary hikes!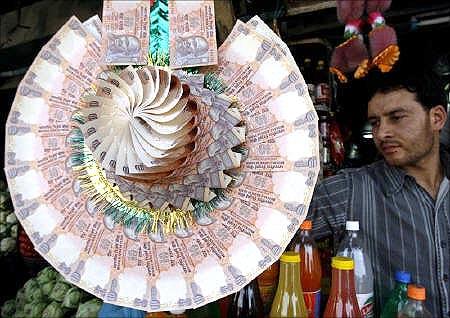 Reflecting the growth expectations of 5 per cent, India Inc has projected an average salary increase of 10.3 per cent for 2013, says the Aon Hewitt Annual Salary Increase Survey.
Who's offering the CHEAPEST air tickets in India?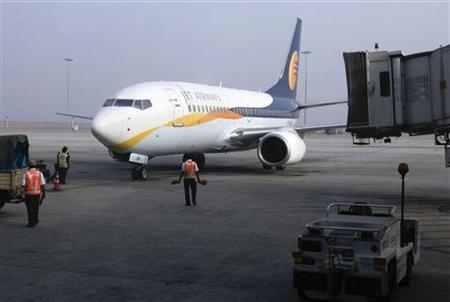 The war over air fares intensified with all Indian airlines competing with each other to offer low ticket prices, as Air India also jumped into the fray.
Strike LOSSES may mount to Rs 26,000 crore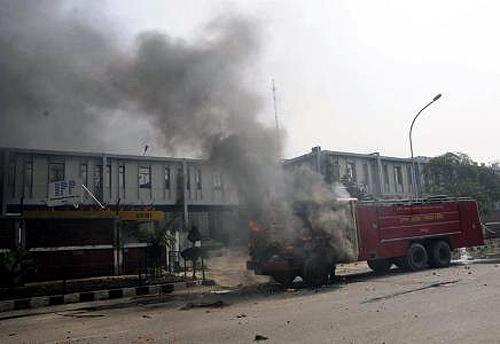 Industry body Assocham on Wednesday expressed the fears that the loss to GDP due to the strike by central trade unions could be about Rs 26,000 crore (Rs 260 billion), higher than its initial estimate of Rs 15,000-20,000 crore.
February 20, 2013
COLUMN: Mind the expenditure cut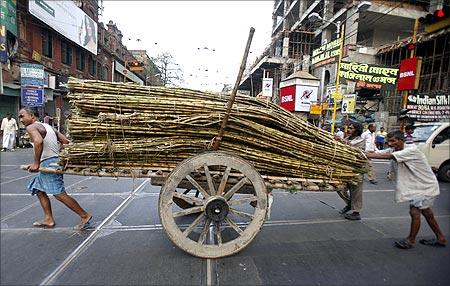 The United Progressive Alliance government will present its 10th Budget next week.
IMAGES: Diamonds' journey from sweat to smiles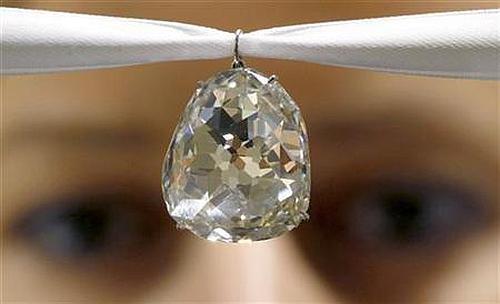 A look at the life of diamonds, from their rough beginnings in the mines to their polished finish in jewelry stores.
TAX amendments EXPECTED in Union Budget 2013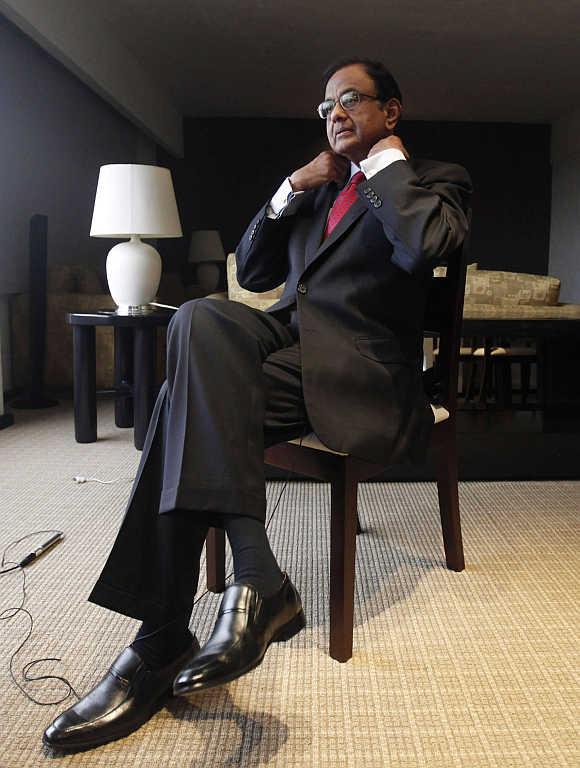 Here are handful of the number of amendments expected and predicted by analysts in the Union Budget for 2013-2014.
Top 10 H-1B visa cos outsource jobs overseas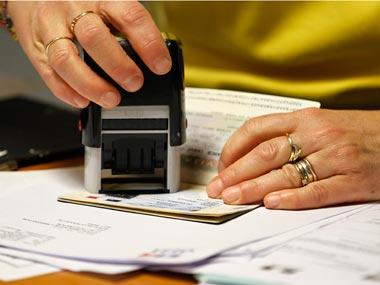 Congress should pass laws that create US jobs, not destroy them," said Marc Apter, president of the Institute of Electrical and Electronics Engineers-USA.
Dreamliner woes: Boeing's cash drain worries grow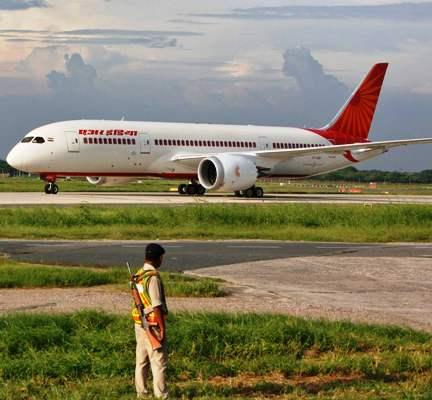 It is a similar story several thousand miles away, outside the company's North Charleston, South Carolina final assembly building, where space is taken up by four 787s destined for Air India.
Mukesh Ambani's telecom gamble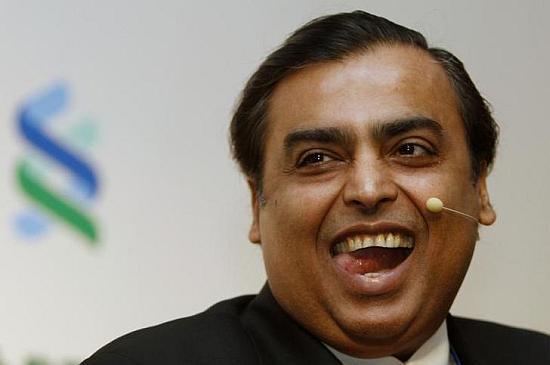 Will Mukesh Ambani disrupt the telecom market by offering consumers voice calls at rock-bottom tariff?
IndiGo, GoAir follow Jet; DROP airfares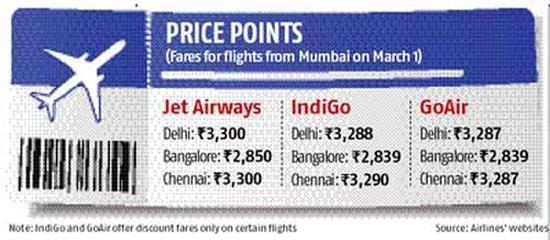 Round-II of fare war starts with Jet Airways announcing cheaper fares.
Images: These are the MOST EXPENSIVE cars in India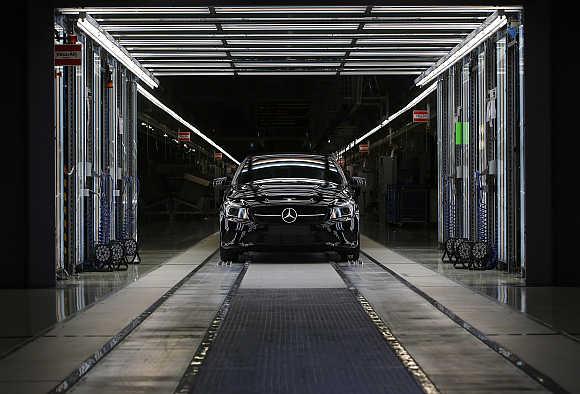 These are the most sought-after models with eight-figure price tags.
COLUMN: How India can alleviate poverty?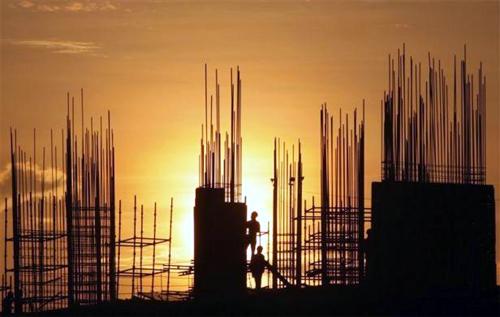 There are a number of problems that plague the implementation of MGNREGA, including corruption, administrative paralysis and other hardy perennials. Massive amounts of funds on this scheme remained unspent in 2010-11 and 2011-12.
IMAGES: Mercedes launches G63 AMG at Rs 1.4 crore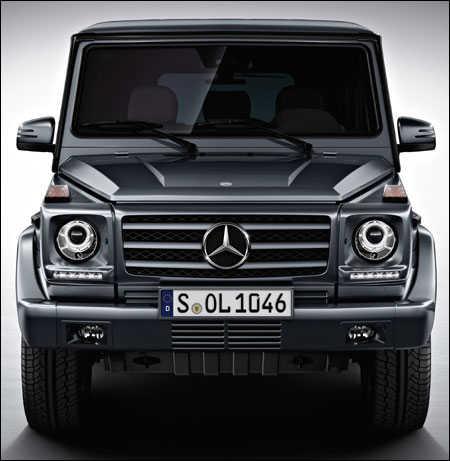 Mercedes-Benz G63 AMG made its India debut in a glitzy event in Mumbai on Tuesday.
Bihar clocks highest growth rate of 11.95%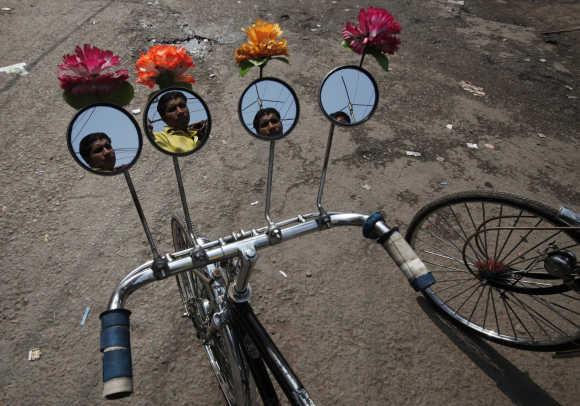 In the face of sluggish domestic demand and global economic slowdown, Bihar has recorded a staggering growth rate of 11.95 per cent rate annually at constant prices during 11th Five Year Plan, the highest among states.
February 19, 2013
Countries that DON'T have any INCOME-TAX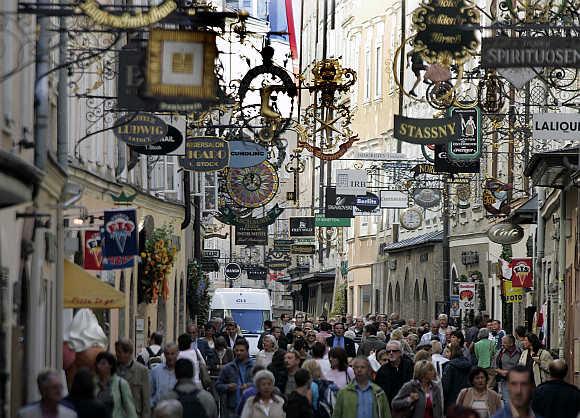 Here's a list of countries with no personal income tax.
India to open world's HIGHEST rail bridge by 2016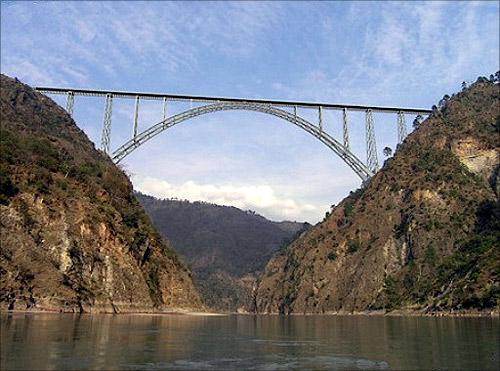 Arguably one of the toughest engineering challenges in hand, the Indian Railways plans to complete the Chenab bridge in Jammu and Kashmir by 2016, making it the world's highest rail bridge.
Why Nasscom needs to focus on start-ups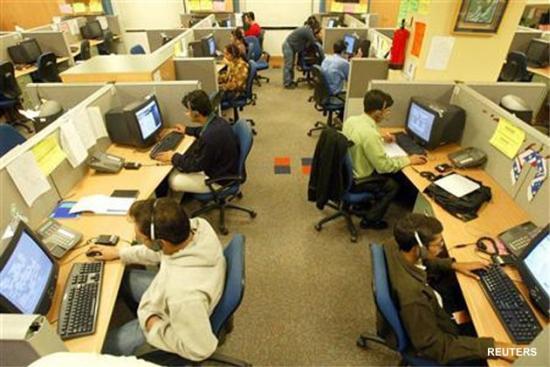 The traditional model of IT is being commoditised and players are losing margins. Industry needs to focus on innovation-based start-ups for next round of growth.
As banks cut rates, NBFCs offer higher returns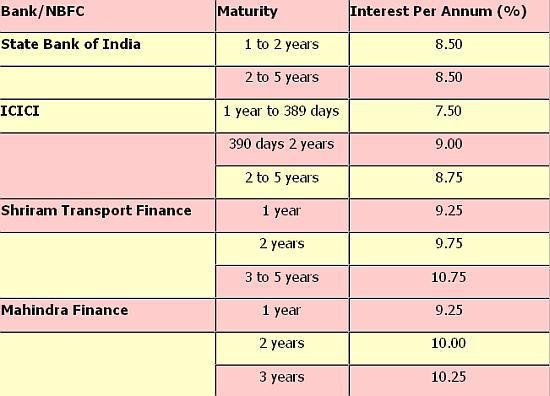 Top commercial banks offer 8.5-9 per cent interest rates a year on fixed deposits with maturity of 2-3 years.
IMAGES: 20 milestones in the history of YouTube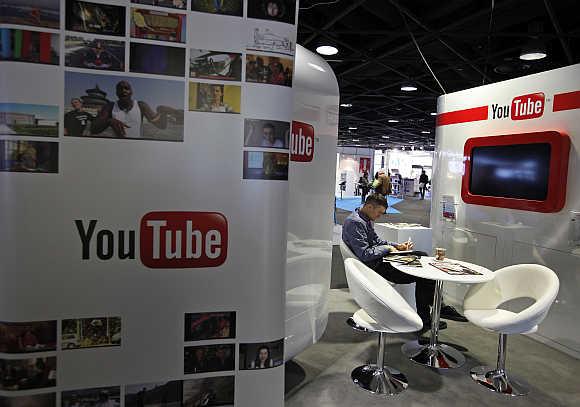 Let's take a look at 20 milestones in the history of YouTube.
25 BIGGEST sugar-producing countries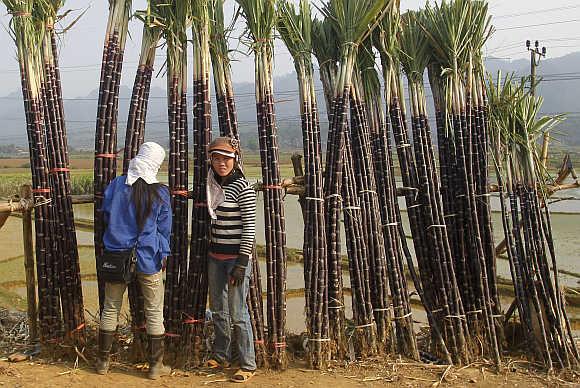 Let's take a look 25 biggest sugar-producing countries in the world.
How credit card FRAUDS take place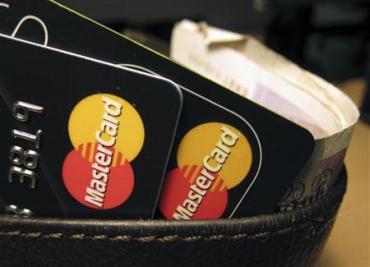 Reduce the credit limit on your card if you do not use it. Most banks have this facility, and the original limit can be restored if you need it.
February 18, 2013
IMAGES: Mercedes to launch G63 SUV on Feb 19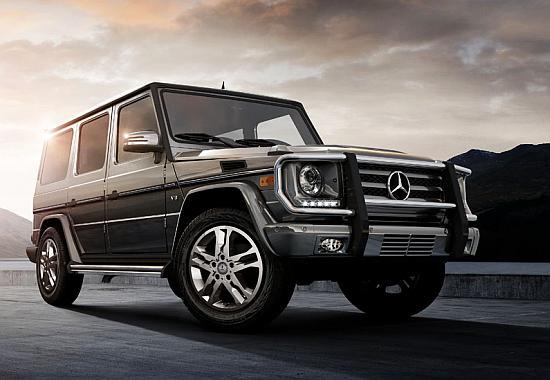 The Mercedes G-class was developed as a military vehicle on suggestion by the Shah of Iran.
Realty stocks: Select CAREFULLY!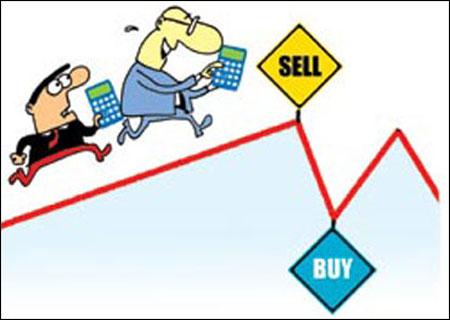 If you plan to enter the sector purely for investment, go for realty stocks rather than direct exposure to the sector.
Budget 2013: Beware of the HYPE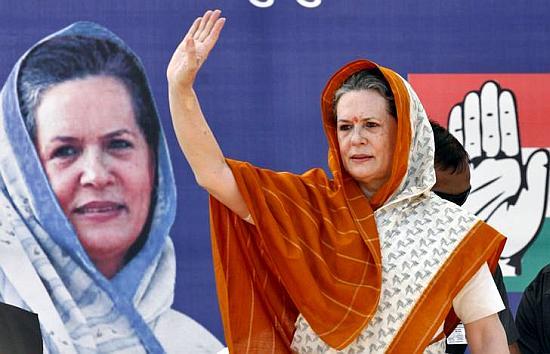 It is not a one-off 'fix' for the Indian economy.
Budget: A housewife's ready reckoner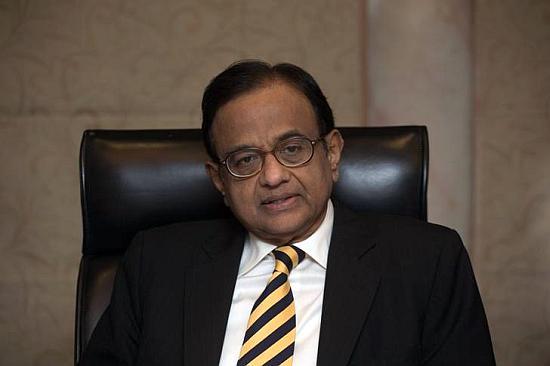 Changes in indirect taxes can have a huge impact on monthly home budgets, as these would hit the prices of essential commodities and services.
Top 15 INFRA must-dos of the 12th Plan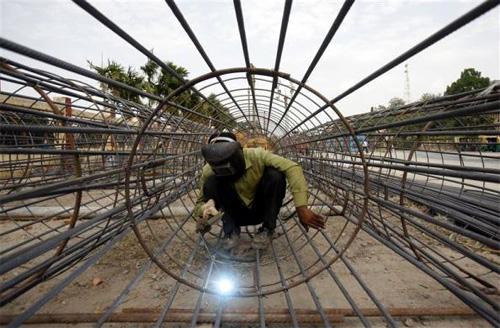 The 12th Five-Year Plan points out crucial interventions to achieve 'sustainable and inclusive' infra targets.
How these college dropouts started a successful tech biz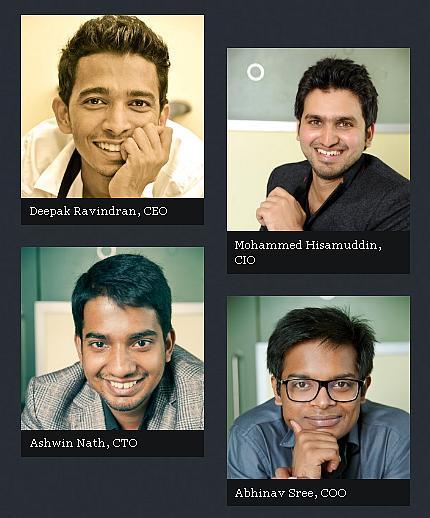 After introducing a search engine for phones without internet, Innoz now plans to expand into segments such as mobile advertising.
Total recall! These cars were forced to go off the roads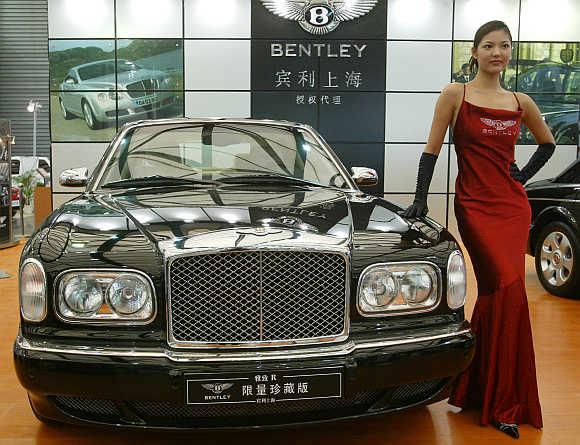 Let's take a look at biggest car recalls in the world.
MINIMUM wage in India and around the world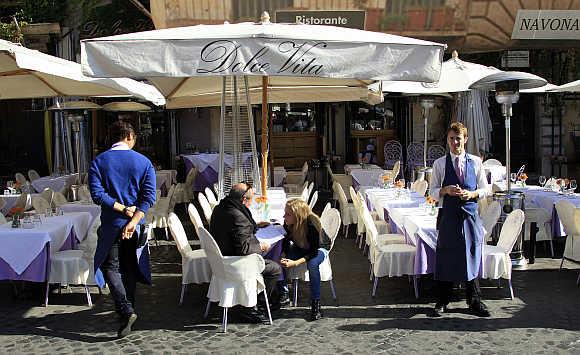 Let's take a look at minimum wage in India and around the world.
KNOW more about India's finance ministers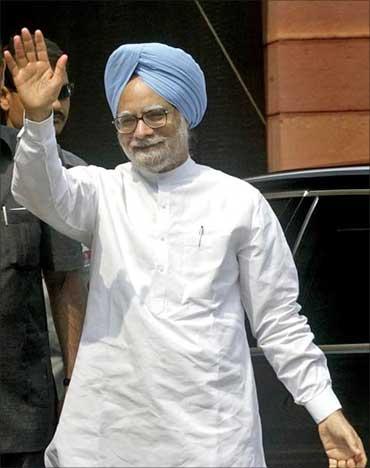 Prime Minister Manmohan Singh began his bureaucratic career as an advisor in the Ministry of Foreign Trade.
February 17, 2013
India's FIRST monorail gets ROLLING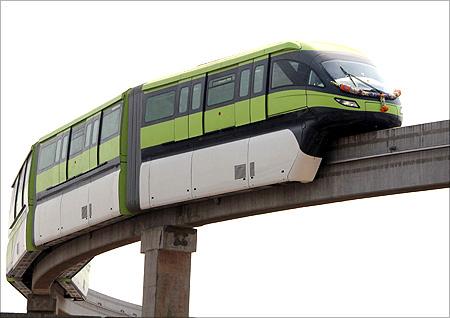 The first phase of the project, 8.8-km stretch between Wadala and Chembur, is expected to be thrown open to public in Aug.
February 16, 2013
2013-14 Union Budget to be MOST austere in years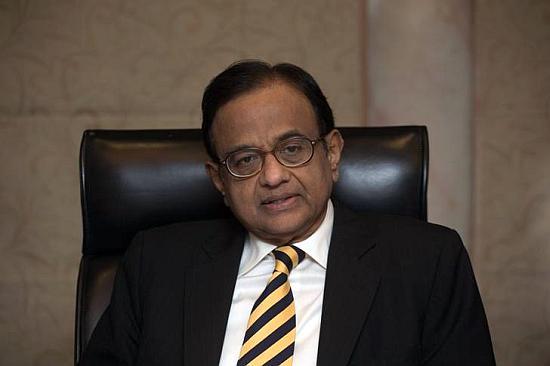 Finance Minister plans to cut the public spending target for fiscal 2013-14 by up to 10 per cent from this year's original target, as he wants to avert a sovereign credit downgrade. Can he balance political and economic demands?
February 15, 2013
Petrol price hiked by Rs 1.50, diesel 45 paise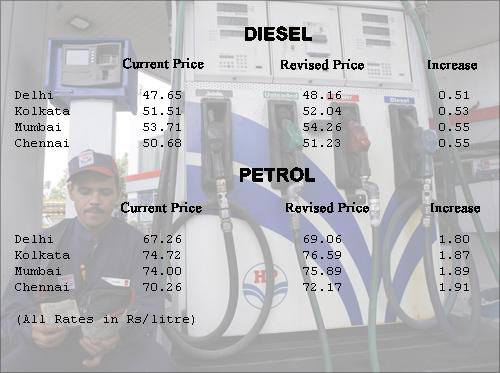 While petrol prices are de-controlled, diesel prices are partially deregulated.
Sea WOES: What ails the cruise ship industry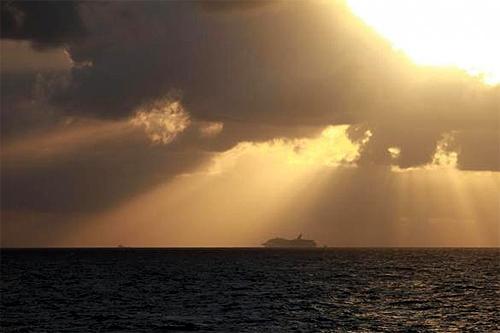 From the Costa Concordia disaster to the stranded Carnival Triumph, a look at recent problems plaguing the cruise ship industry.
BUDGET transparency: The top 20 nations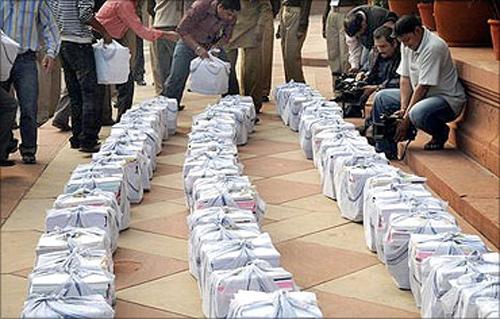 Governments serving half the world's population shut citizens out of budget decisions that affect their lives, says the Open Budget Survey 2012.
PHOTOS: A bank in Germany has just one employee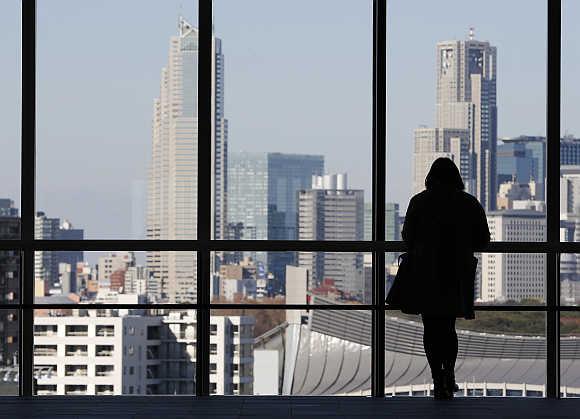 Let's take a look at a bank that has just one employee.
IMAGES: Indian hotel among world's most expensive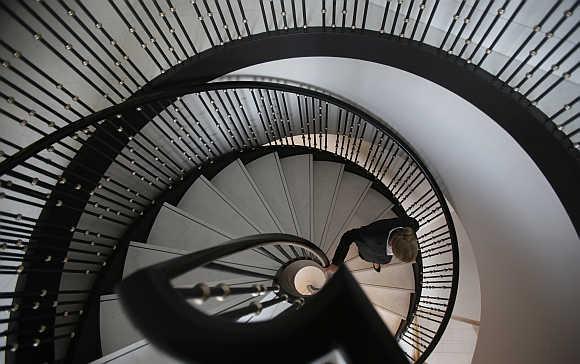 Let's take a look at some of the most expensive hotel suites in the world.
Why times are TOUGH for India Inc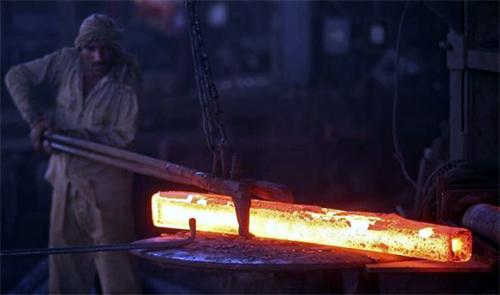 Sales grow 5.3 per cent in third quarter; profit just 1.9%; margins continue to contract.
IMAGES: Companies that love Valentine's Day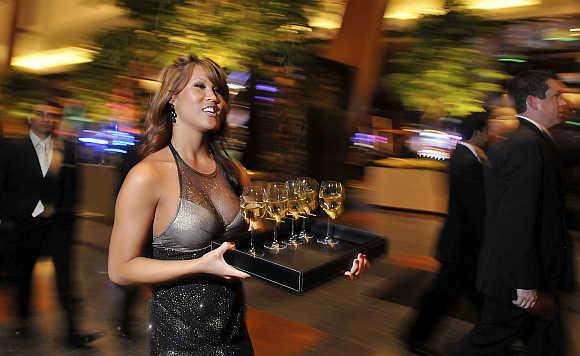 Let's take a look at some companies that profit the most from Valentine's Day.
February 14, 2013
American-US Airways to form world's LARGEST airline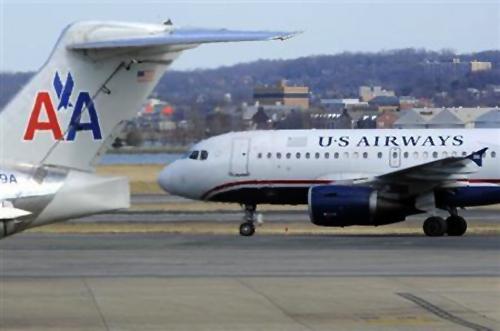 The boards of AMR Corp and US Airways Group Inc each met on Wednesday to approve a merger that would create the world's largest airline with an expected market value of around $11 billion, people familiar with the matter said.
No date for Valentine's Day? New apps may help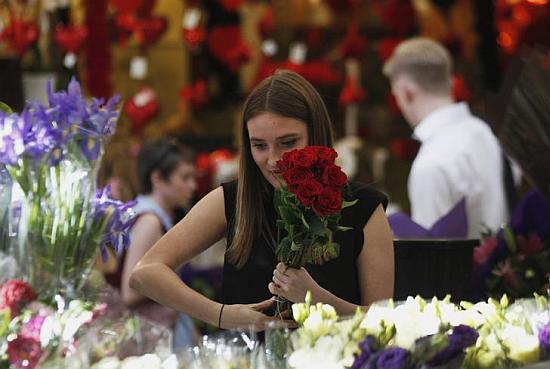 Singles who believe in love at first sight can turn to new apps that will match them with potential dates in time for Valentine's Day.
IMAGES: BMW X1 facelift launched at Rs 27.9 lakh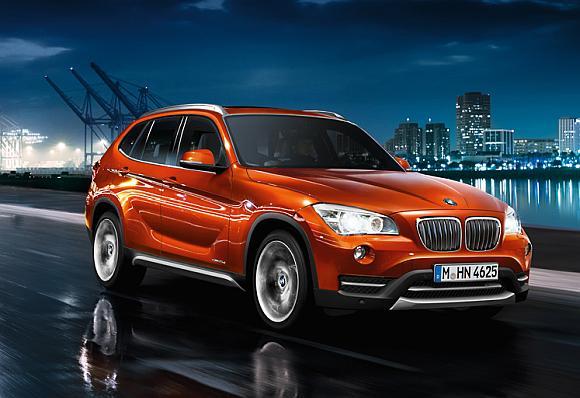 The new BMW X1 has many visible changes including a new front and rear bumper, new door mirrors and redesigned tail lights on the exterior. In the interior, it has a redesigned console and silver finish on steering wheels.
Infy gets nod for listing ADS on NYSE Euronext Paris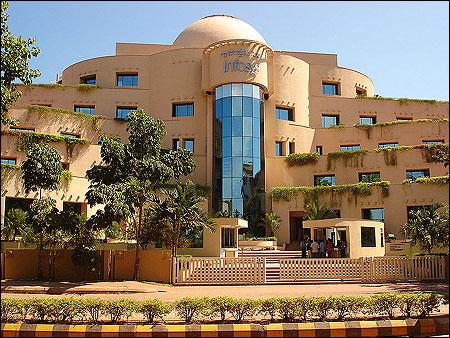 Infosys has also applied for admission to listing and trading on NYSE Euronext London.
Global gold demand FALLS for first time in 3 yrs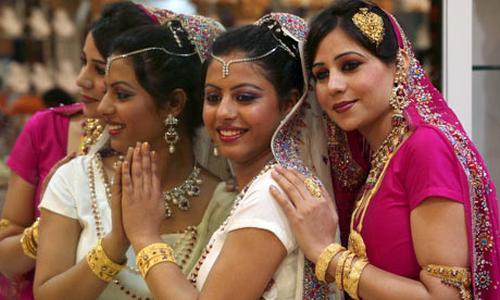 While gold consumption is expected to stabilise this year, it may be some time before it revisits record levels seen in the depths of the financial crisis.
25 RICHEST Indians in the Gulf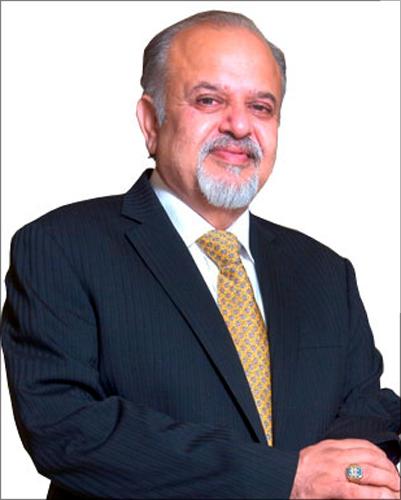 The Gulf Cooperation Council (GCC) countries have 10 Indian billionaires.
REFORMS: Biz sentiments improved but nothing changed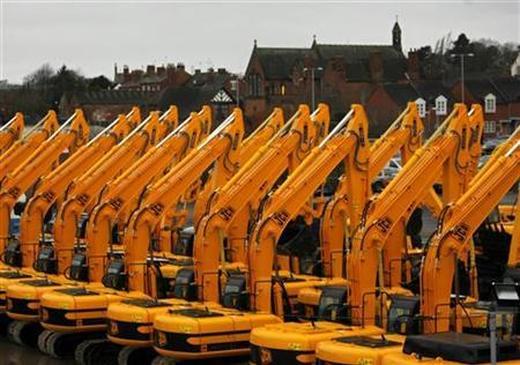 The reforms in September improved business sentiment but as economy slows firms are restraining from fresh investments.
Flight of TRUST: Kingfisher crashes to ground zero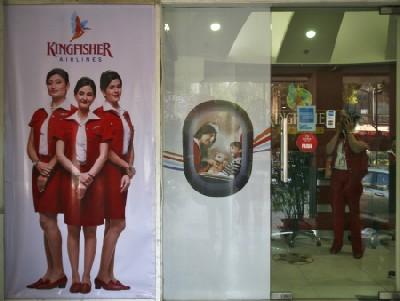 From a valuation of Rs 2,500 crore (Rs 25 billion) two years ago, the brand on Wednesday has come to nought.
Diesel prices will rise but not in concert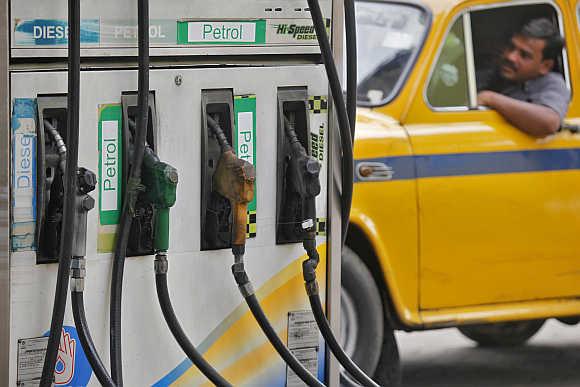 Next phase of rise will unlikely be a combined exercise from the three oil marketing companies.
Why Wipro will soon be demerged from NSE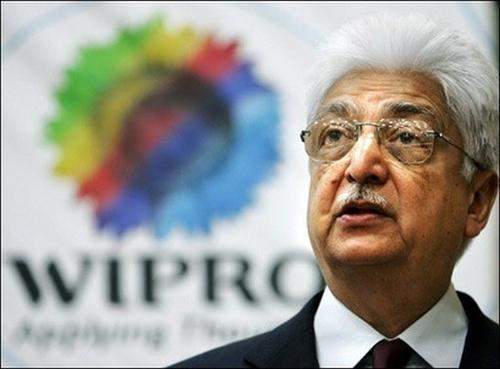 In November last year, the Wipro board had approved the demerger of the non-IT businesses -- Wipro Consumer Care & Lighting (including furniture business), Wipro Infrastructure Engineering (hydraulics and water businesses) and Medical Diagnostic Product & Services business -- into a privately- held company to be named 'Wipro Enterprises Ltd'.
Is Apple making a smart WATCH?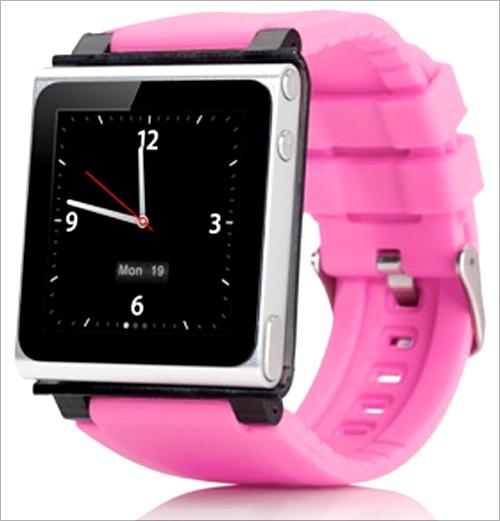 Apple Inc is experimenting with the design of a device similar to a wristwatch that would operate on the same platform as the iPhone and would be made with curved glass, according to the New York Times.
How FAST can you become a MILLIONAIRE? Find out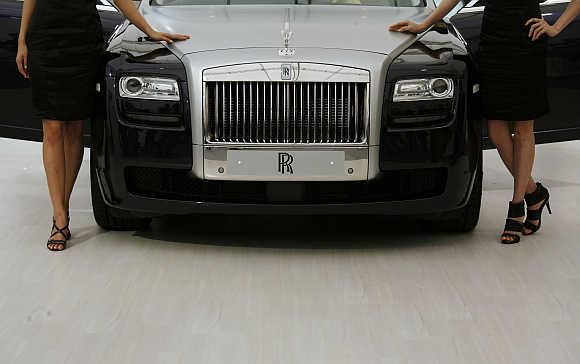 Let's take a look and find out how long it takes to become a millionaire.
10 most EXPENSIVE STOCKS in the world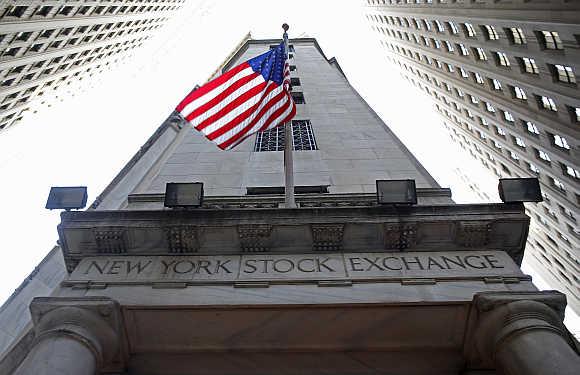 Let's take a look at some of the most expensive stocks in the world.
Mobile phone sales: The TOPPERS!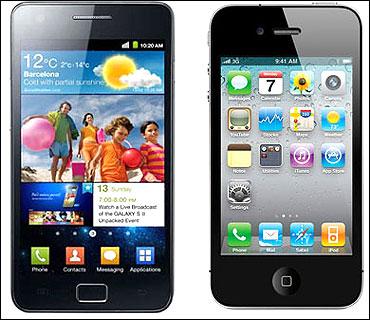 Mobile phone sales across the world fell to 1.75 billion units in 2012, a 1.7 per cent decline from 2011 sales, according to Gartner, Inc.
February 13, 2013
Petrol, diesel prices may be HIKED this week
State-owned oil firms are losing Rs 1.32 a litre on petrol as international oil rates have firmed up during the last two weeks.
Why salaried class wants more IT exemption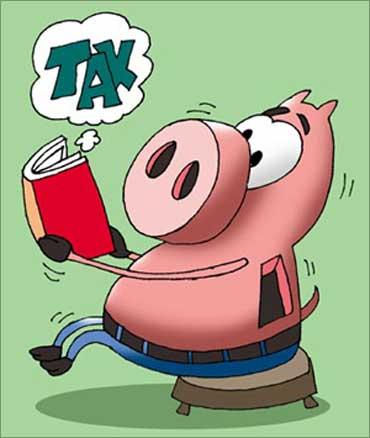 The survey was conducted in major places like Delhi-NCR, Mumbai, Kolkata, Chennai, Bengaluru, Ahmedabad, Hyderabad, Pune, Chandigarh and Dehradun on 'Budget 2013: Common man's expectations from the FM', the industry body said.
COLUMN: Do more with less GDP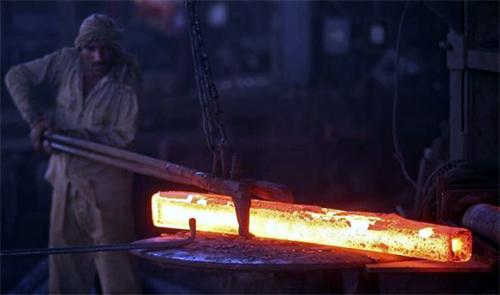 The slide in India's growth rate over the last five quarters, with the figure for the current year (2012-13) now projected to touch a 10-year low of five per cent, has thrown those who used the gross domestic product benchmark in the past to claim exceptional performance into a tizzy.
Images: World's 30 HIGHEST railway bridges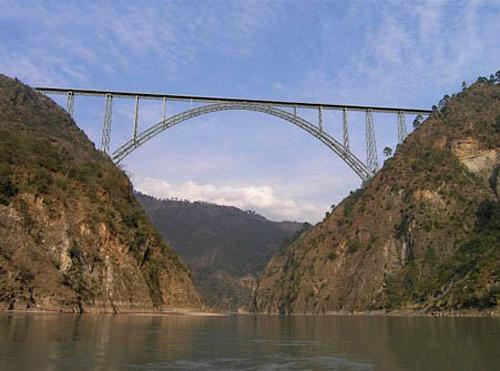 India will have the highest railway bridge in the world by 2016, over the river Chenab.
Why Nasscom needs a new programme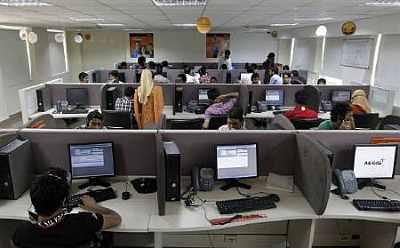 New kinds of businesses and evolving customer expectations urgently demand a re-appraisal of its focus and agenda.
Auto Awards: The BEST cars of 2012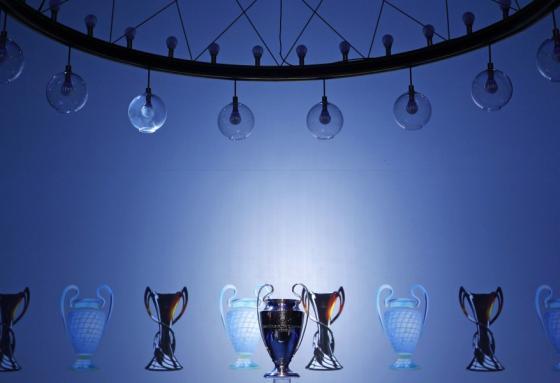 Best cars selected by enthusiasts and owners across 10 different categories.
Ten things about BlackBerry 10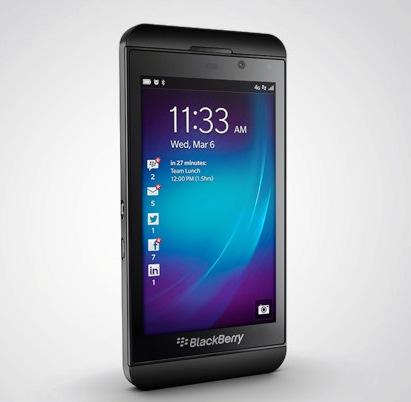 First impressions of the OS on the smartphone have been positive, with many calling it a 'fully-finished' device at launch.
World's TOP Internet domains hosting VIRUS!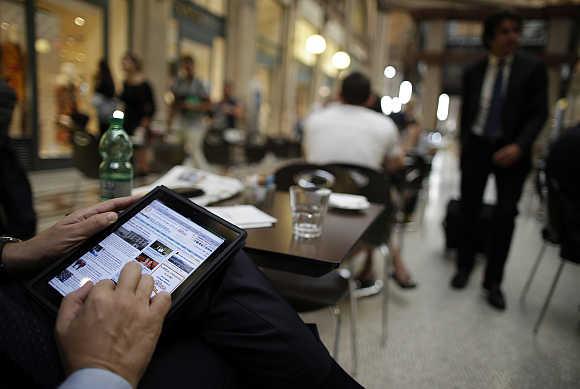 Let's take a look at world's top Internet domains hosting malware.
Mr FM, you can help seniors live with dignity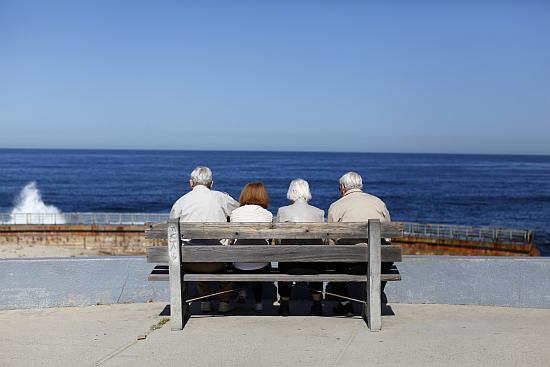 What senior citizens expect from budget.
Can Godrej group achieve its ambitious growth targets?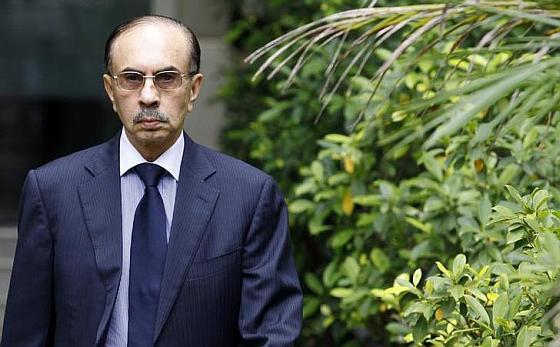 The group is selling off unprofitable businesses and narrowing its focus to raise revenue ten fold by 2021.
25 COMPANIES that offer BEST pay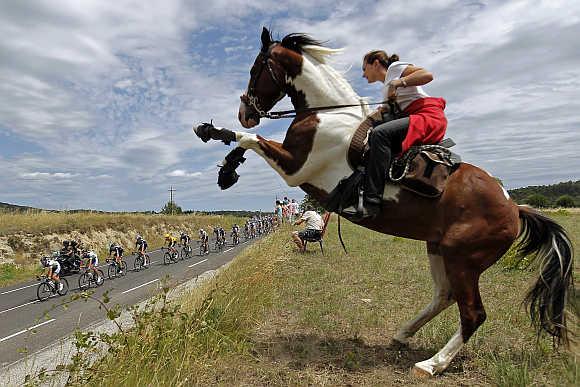 Let's take a look at 25 companies in the United States that pay one of the highest salaries and know how to keep their employees happy.
February 12, 2013
Honda Cars launches new CR-V at Rs 19.95 lakh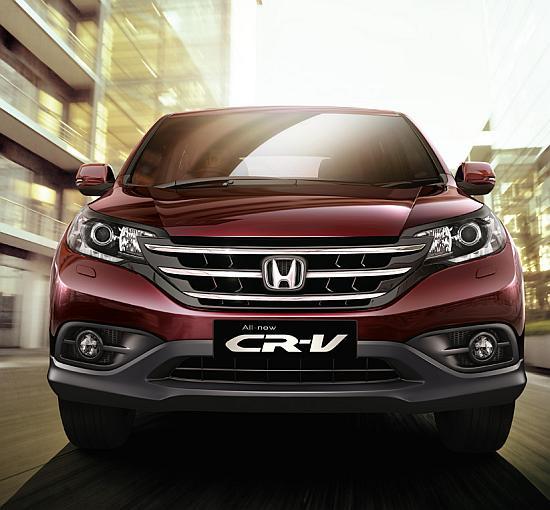 Honda Cars India Ltd on Tuesday launched an all new version of its sports utility vehicle CR-V which will be cheaper by up to Rs 270,000 from previous model as the company looks to strengthen foot hold in the Indian market.
Beyond Tech launches Phablet PII priced at Rs 14,999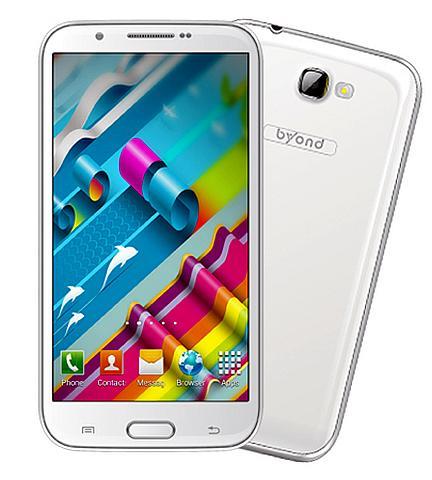 The phone comes with a screen size of 5.7 inches and has a 5-point multi-touch capacitive screen with 1280x720 HD IPS display.
Photos: Why India's BIGGEST FDI project is in limbo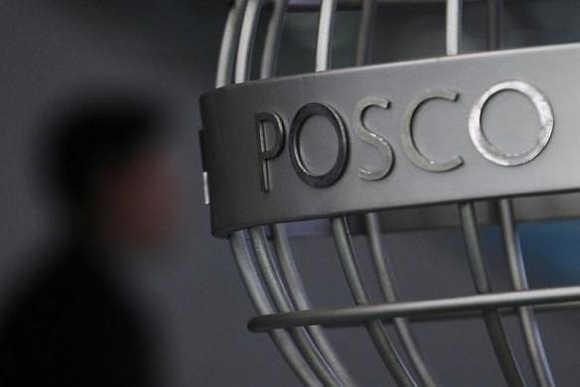 Let's take a look at the protests against the Posco steel plant in Orissa.
Vegetable, edible oil prices drive inflation to 10.79%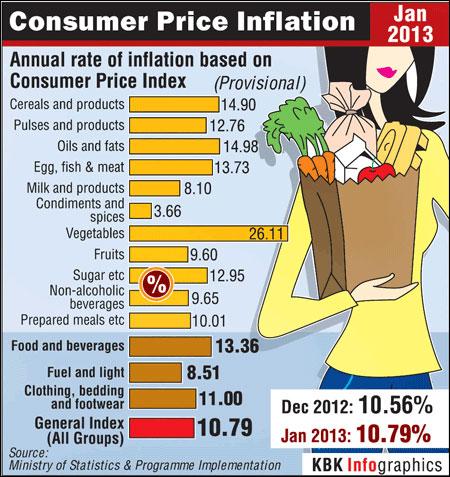 It was 10.56 per cent in December.
CarZ: How it changed rules of auto servicing business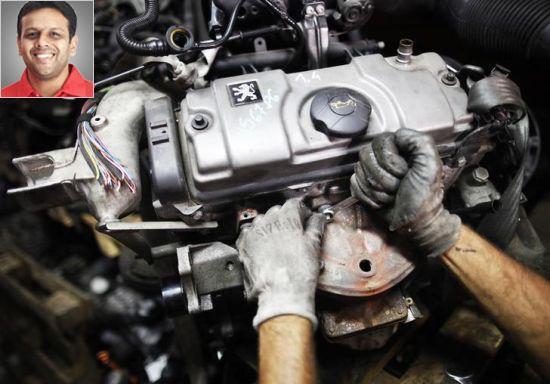 Founded in 2008, car servicing company Carz, which has recorded annual revenue growth of 200 per cent, plans to optimise its resources.
Airlines that CHARGE HIGHEST fees in the sky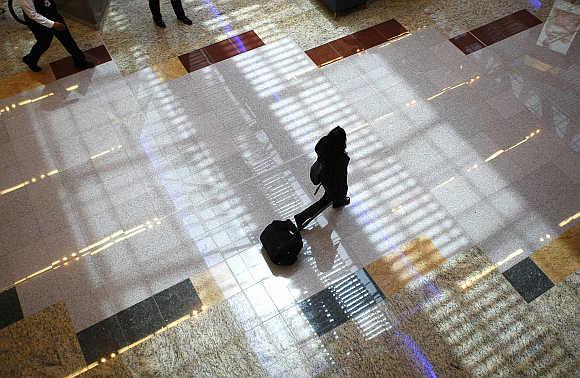 Let's take a look at airlines that charge highest fees in the sky.
India's economic recovery hopes dashed as IIP shrinks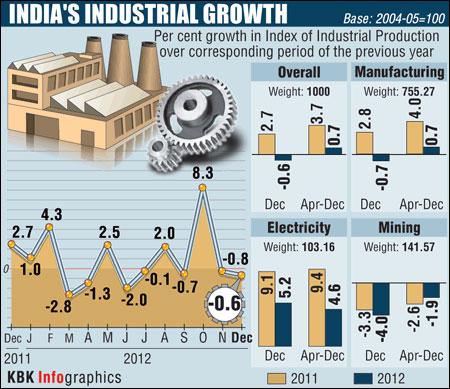 India's industrial output contracted by 0.6 per cent in December, 2012 compared to a growth of 2.7 per cent in same month a year ago.
It's always a PERFECT time for an ice cream in India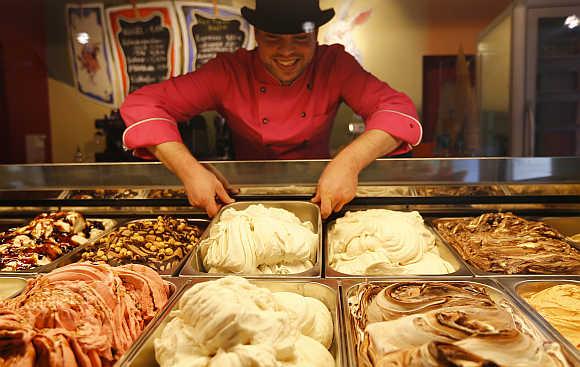 Let's take a look at people, and even animals, enjoying the ever-delicious ice cream.
15 quotes REVEAL Mark Zuckerberg's amazing STORY!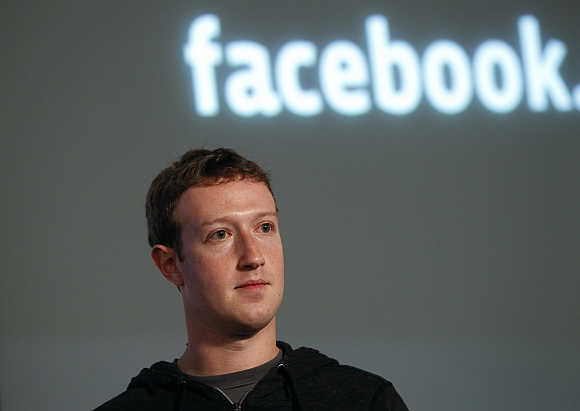 Let's take a look at 15 quotes that define Mark Zuckerberg's life and business.
February 11, 2013
How India is exporting its corruption to other nations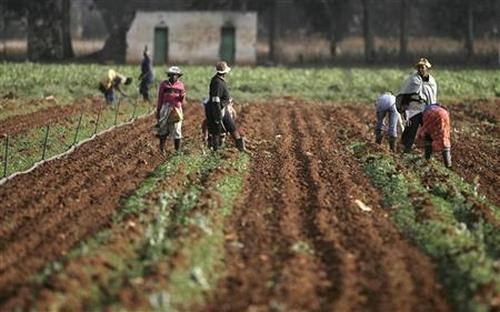 Like China, Indian companies are adopting ruthless and corrupt practises while doing business in developing nations.
IMAGES: This mall gets more tourists than NY, LA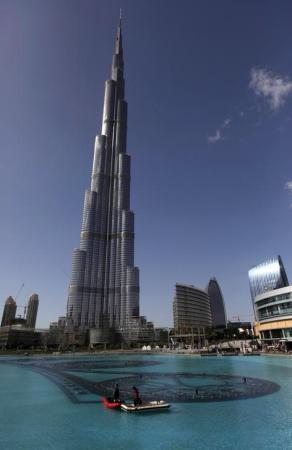 Dubai Mall, one of the world's largest shopping arcades, had a total footfall of 65 million visitors last year, a figure more than the number of tourists visiting cities like New York and Los Angeles, annually.
Why your city is unable to build metro rail like Delhi's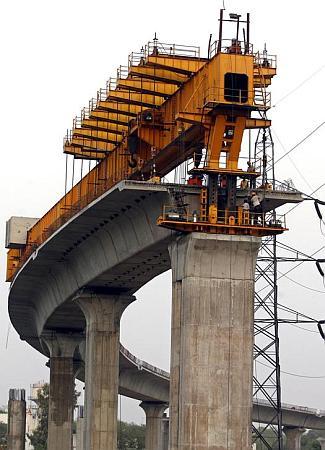 How did Delhi Metro get it right and why haven't other Indian cities been able to replicate the Delhi model?
Mr FM, A little focus on education can go a long way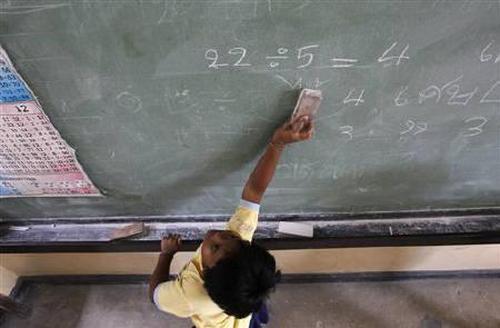 What students expect from the Budget.
PHOTOS: This is how most people in India TRAVEL!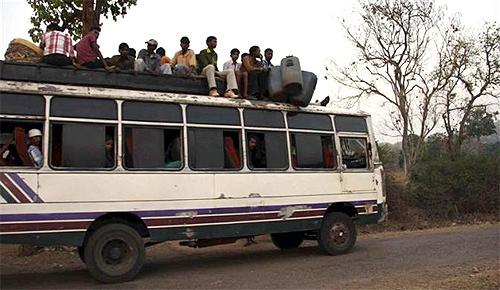 While some of the journeys are memorable for fun and adventure, others highlight the pathetic transport infrastructure which fails to offer a comfortable ride to daily commuters.
Some STUNNING facts about China's RISE to power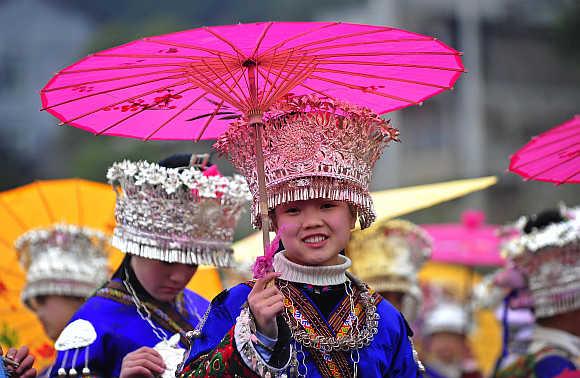 Let's take a look at China's massive productive activities.
You CAN'T enter these buildings for FREE!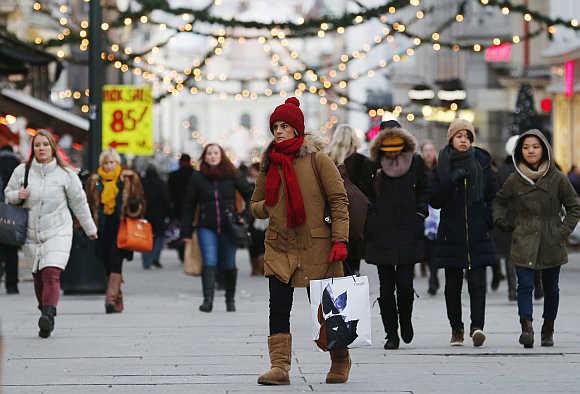 Let's take a look at how much fees some of the tallest buildings charge.
IMAGES: World's 30 busiest airports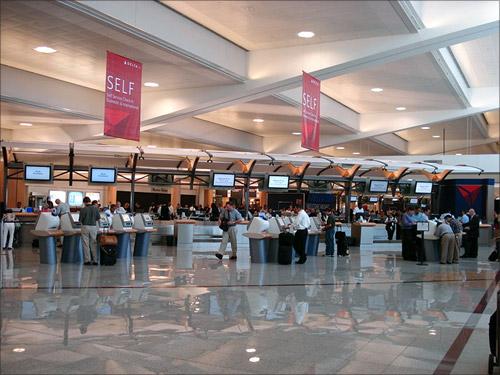 The world's busiest airports by passenger traffic are measured by total passengers, defined as passengers enplaned and passengers deplaned plus direct-transit passengers.
How India and the world's major economies will perform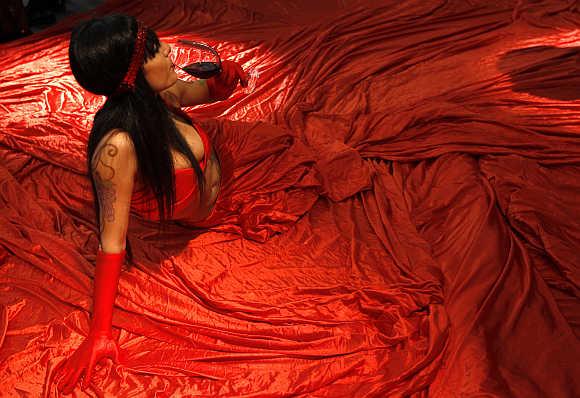 Let's take a look at how India and world's major economies will perform in the next four years.
February 08, 2013
Why auto companies are giving up on electric cars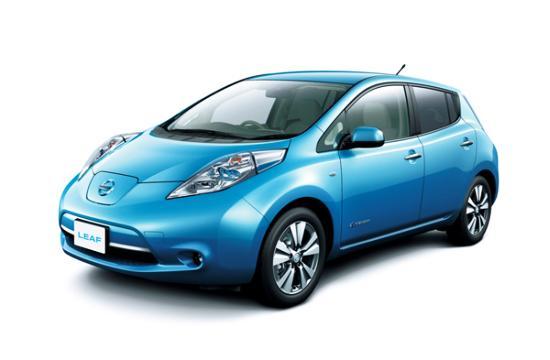 Recent moves by Japan's two largest automakers suggest that the electric cars still are not ready for prime time - and may never be.
New Honda CR-V will be LAUNCHED on Feb 12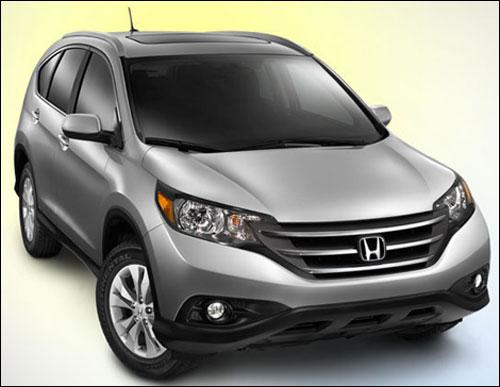 The potential for a petrol only, 5-seater, not-so-true off-roader is still a huge question mark.
Facebook has about 50 mn duplicate user accounts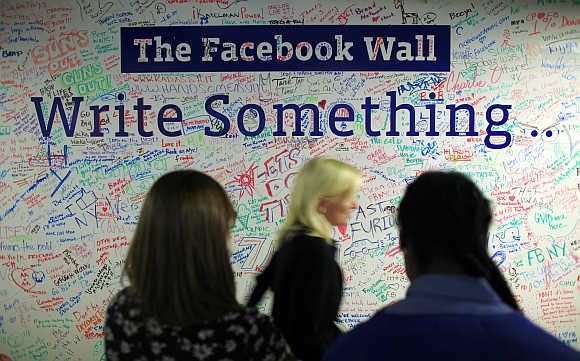 ocial networking site Facebook has said it is having approximately 50 million duplicate accounts besides 22 million of misclassified and undesirable accounts.
Dogfights over fares: Flying gets cheaper in India!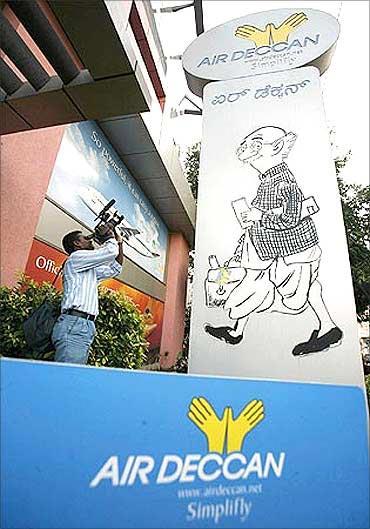 Faced with falling market share, full service airlines are slashing ticket costs to compete with low-cost carriers.
Boeing permitted to conduct flight tests of Dreamliner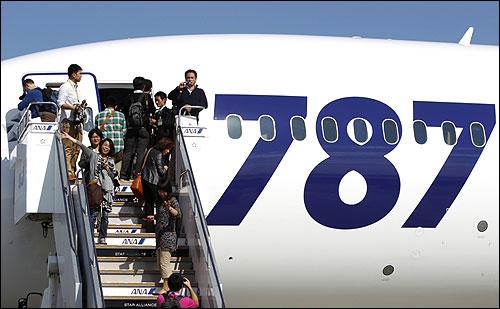 The US Federal Aviation Authority (FAA) has allowed Boeing to carry out flight tests of its 787 Dreamliner in order to help it check its troubled electrical system and batteries which is suspected to be the root cause of battery fire in one of its planes last month.
Why govt lets MNCs sell insulin at a higher price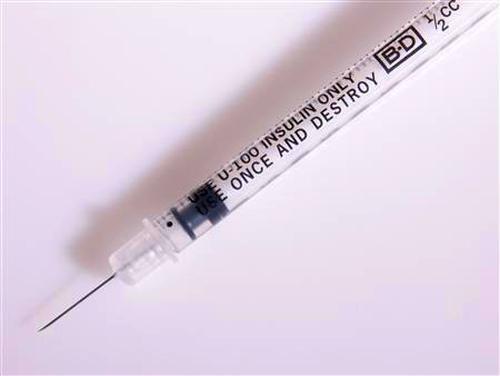 The drug regulator recently asked some domestic companies to cut prices of insulin while MNCs, which are major players, are allowed to set their own price for the drug.
20 websites that get MOST unique visitors!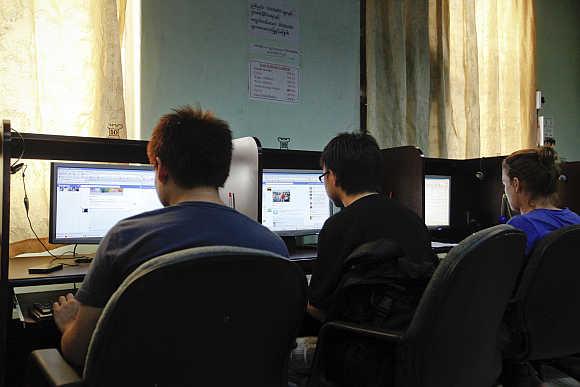 Let's take a look and find out which websites in the world see the most unique visitors.
Risky rides on overloaded vehicles, but they don't care!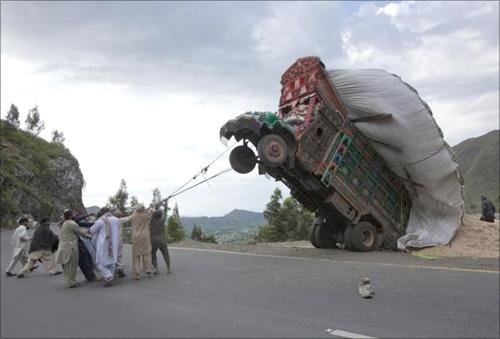 Transporting people and goods is a big challenge in most countries around the world.
Amazing IMAGES of divisible gold bars in Switzerland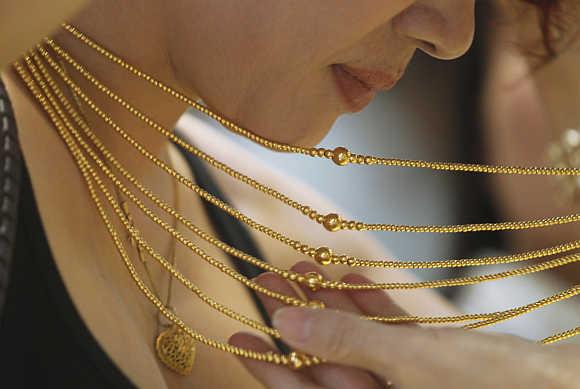 Let's take a look at divisible gold bars at a refiner and bar manufacturer in Swiss town of Balerna.
UPA's MISMANAGEMENT of the economy laid bare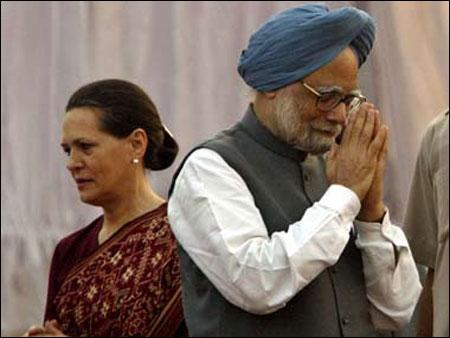 India's problem cannot be blamed on external considerations alone.
FACTFILE: How smartphones have GROWN over the years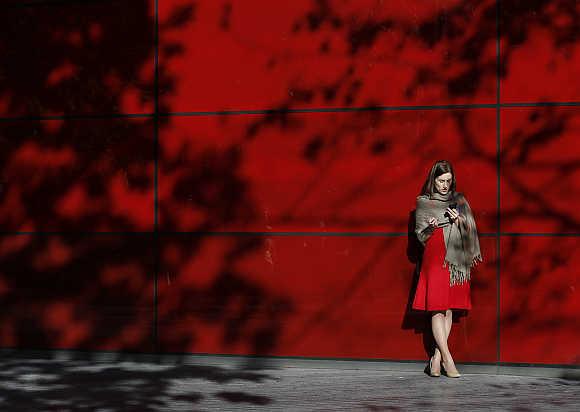 Let's take a look at the projected growth of the smartphone usage around the world.
MULTI-MILLION retirement packages of CEOs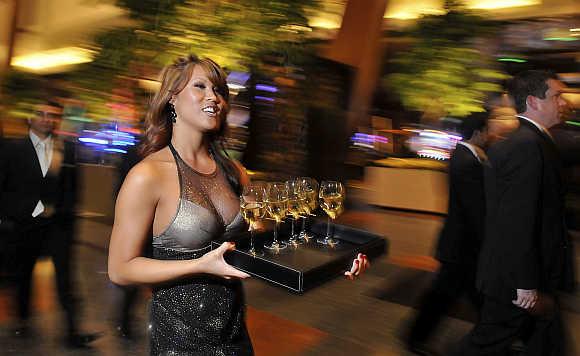 Let's take a look at some huge retirement packages of CEOs.
Where does India RANK in renewable energy?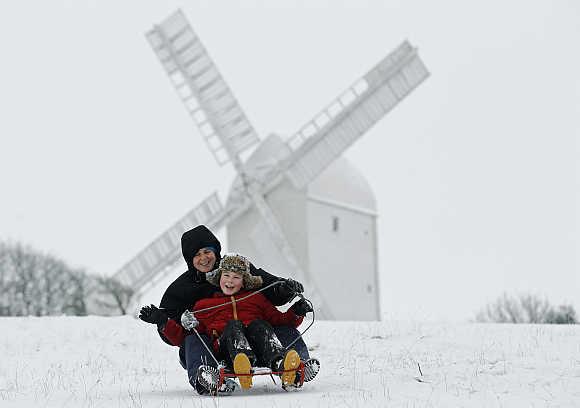 About $400 billion of investment may be required in the Indian power sector in the next five years to provide improved grid infrastructure.
India's per capita income RISES to Rs 5,729 per month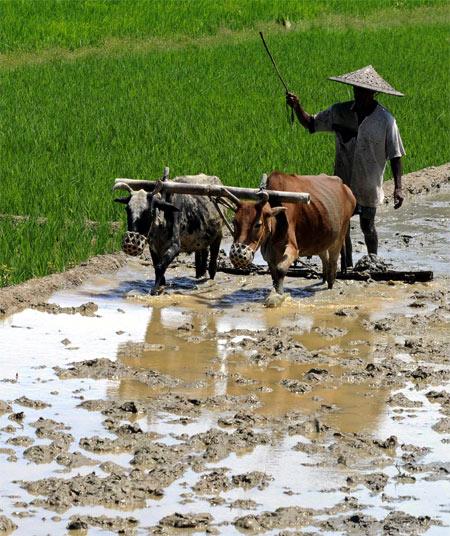 India's per capita income, a gauge for measuring living standard, is estimated to have gone up 11.7 per cent to Rs 5,729 per month in 2012-13 at currentprices, compared with Rs 5,130 in the previous fiscal.
February 07, 2013
All that you wanted to know about HRA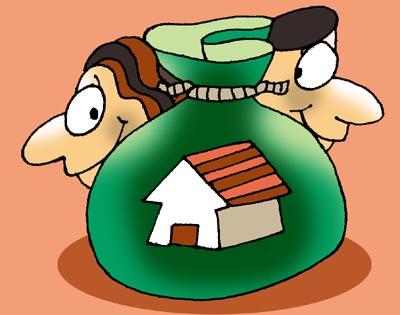 A look at different scenarios in which you can and cannot claim HRA.
IMAGES: Beers that have lost the fizz and market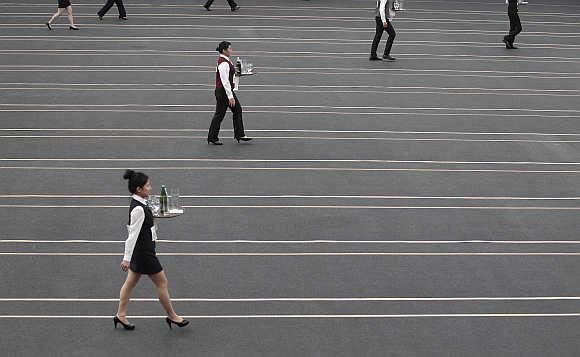 Let's take a look at some beers that are struggling to retain customers.
Filing returns can save you from future I-T trouble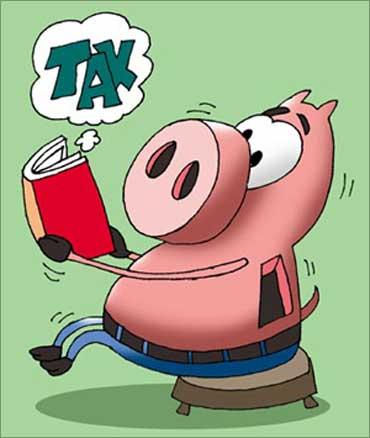 You need to file returns if your income is not taxable.
Starbucks' NEW outlet in Delhi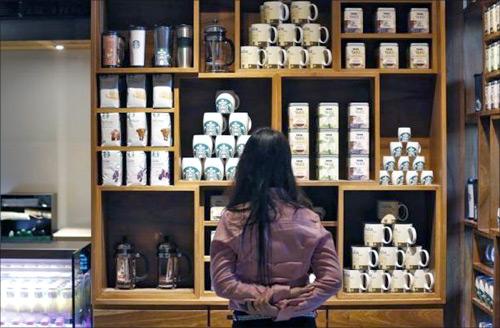 Starbucks opened its 7th store in India at New Delhi's Connaught Place.
India's GDP growth to fall to 5%, lowest in a decade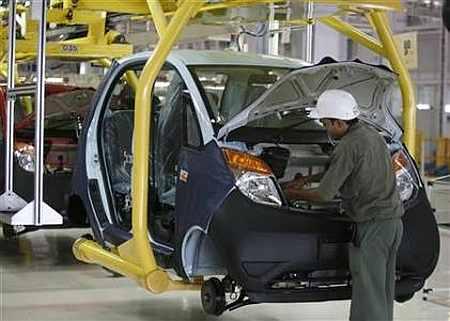 India's economic growth rate this fiscal is estimated to be sharply lower at 5 per cent, lowest in a decade, on account of poor performance of manufacturing, agriculture and services sector.
Apple, Lenovo plan cheaper smartphones for India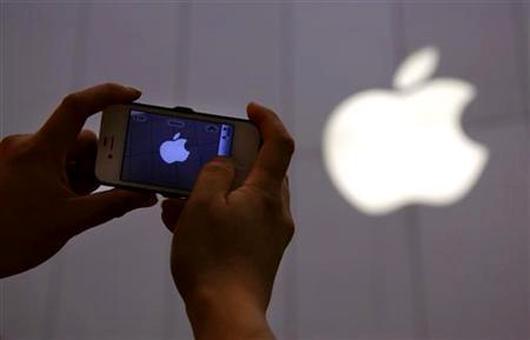 Want to take on Samsung and Nokia in India.
12 MILESTONES in Internet's journey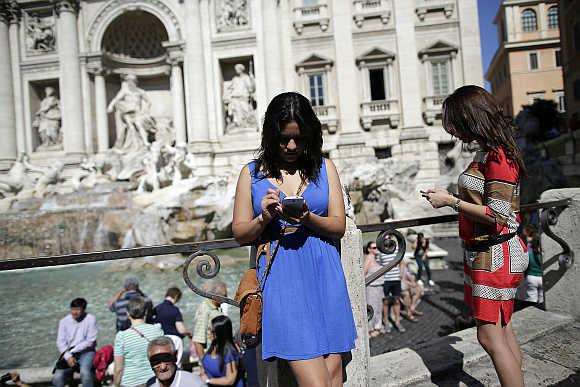 Let's take a look at some of the path-breaking milestones in the Internet's journey.
Amazing IMAGES of Google's new office in Israel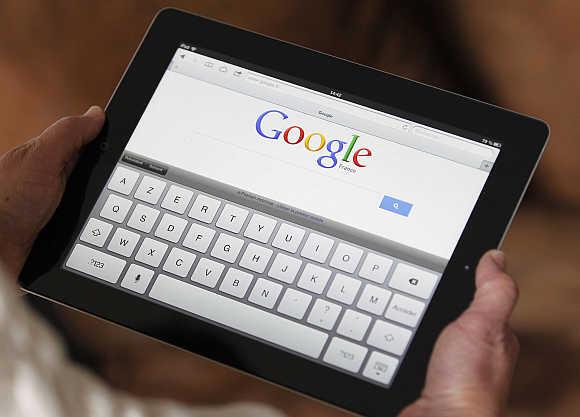 Let's take a look at Google's new beautiful office in Tel Aviv, Israel.
Why BlackBerry may NOT succeed in India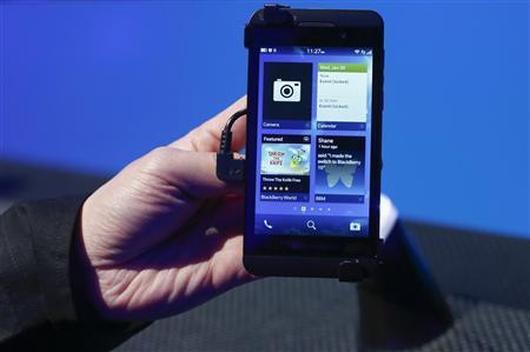 Experts feel that BlackBerry's efforts are too little and too late for India, which is a price sensitive market.
How Sahara Group ACQUIRED London's Grosvenor House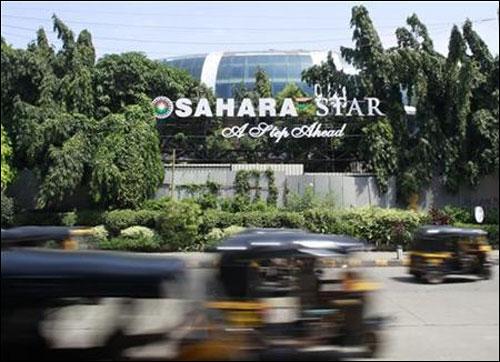 Even as Sebi probed, OFCD money moved across the globe, Aamby Valley (Mauritius) at centre of global transactions; All transactions legal, no Sebi bar on doing business: Sahara
Audi to launch S6 by May; refreshed RS5 to follow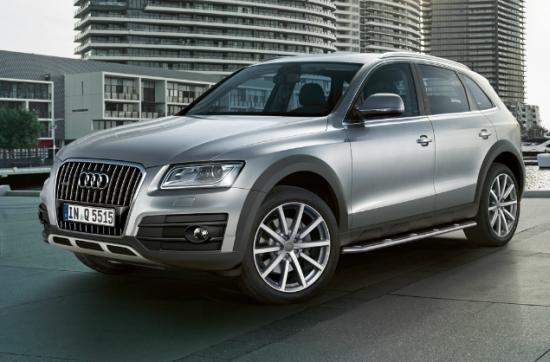 Audi has already launched the facelifted Q5 and the 2013 Audi R8 this year. To take on BMW, it is planning two more exciting launches this year.
Images: 10 FASTEST cars in India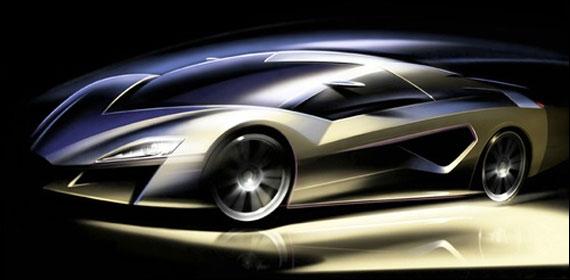 These are the rides that are blessed with a personality that can outshine all others.
In Pix: 18 BOUNCIEST stock markets in the world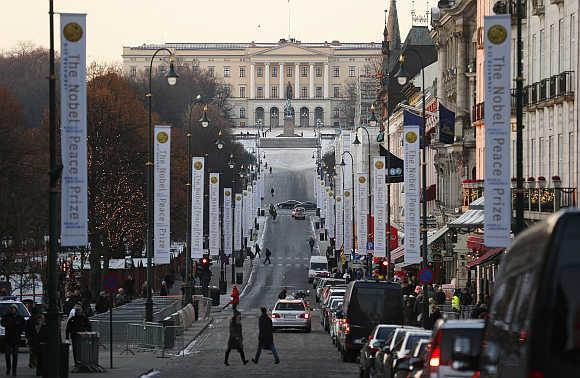 Here we take a look at 18 bounciest stock markets in the world, including India.
February 06, 2013
How a SMALL change in I-T Act can CURB black money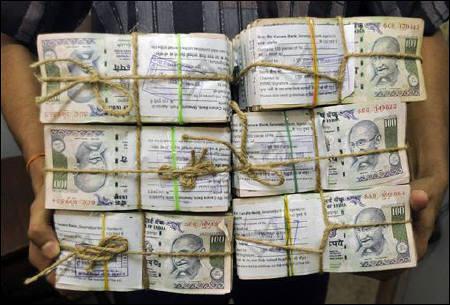 A small change in the Income Tax Act from 'total income' to 'gross total income' can make a big difference in containing black money
Why auto cos are heading to Gujarat, deserting Haryana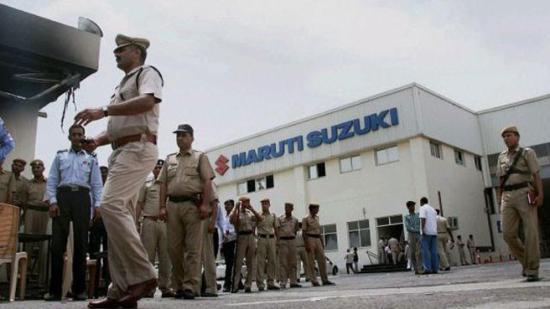 Car and two-wheeler makers are giving India's largest auto hub the miss, thanks to prolonged labour unrests.
BlackBerry eyes future beyond its new line of devices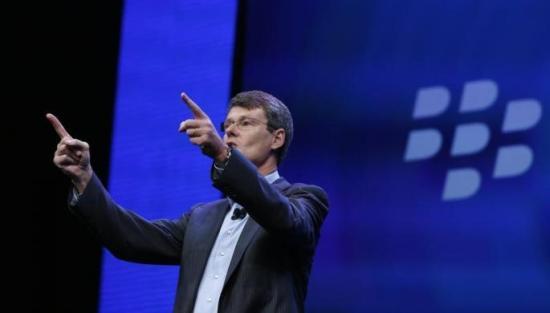 Wants to be the leader in mobile computing.
SPECIAL: Rise of the Indian states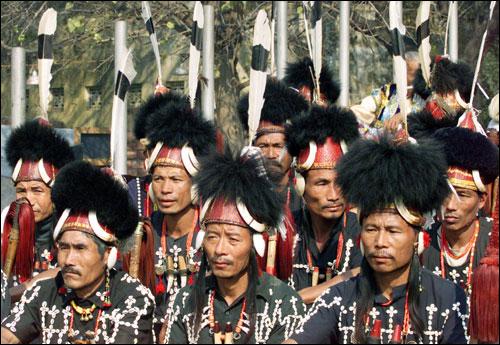 But to note how the states have become more proactive and aggressive in securing a larger say in an economic policy sphere that still largely remains the domain of the Union government.
Why Silver Lakes is BETTING big on Dell?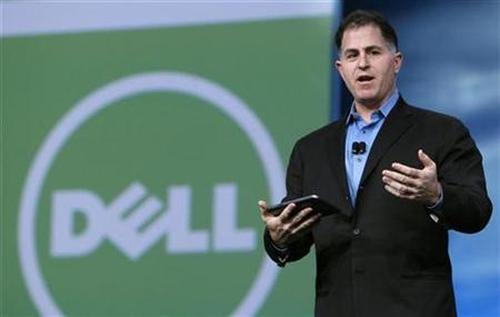 For years, many Wall Street investors wrote off Dell Inc as a dying personal computer company. But Silver Lake Partners is betting about $1 billion that they're wrong. Here' why...
An Indian among world's 15 RICHEST tech titans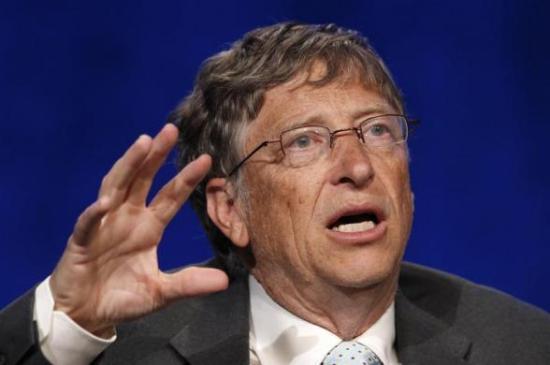 Nothing has changed the world as much as information technology. Companies started in a garage or college dorm went on to become the world's biggest businesses. Here's a list of world's richest tech billionaires, who inspire entrepreneurs and make them believe in their dreams.
Dell to go private in landmark $24.4 billion deal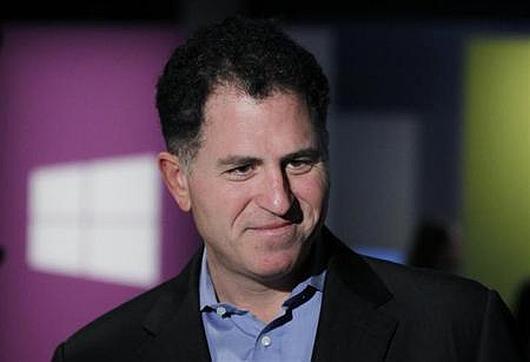 Michael Dell struck a deal to take Dell Inc private for $24.4 billion in the biggest leveraged buyout since the financial crisis, partnering with the Silver Lake private equity firm and Microsoft Corp to try to turn around the struggling computer company without Wall Street scrutiny.
PHOTOS of some amazing tea pots around the world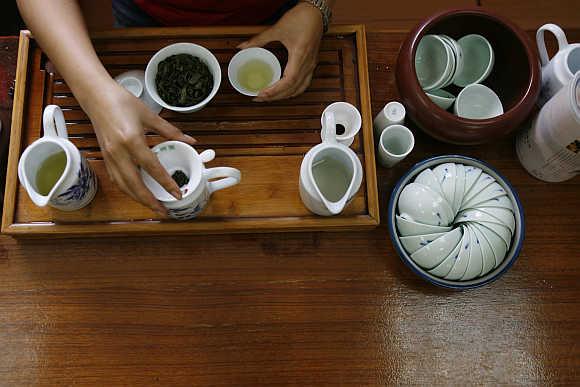 Let's take a look at some amazing tea pots from around the world.
Amazing IMAGES of New York's Grand Central Station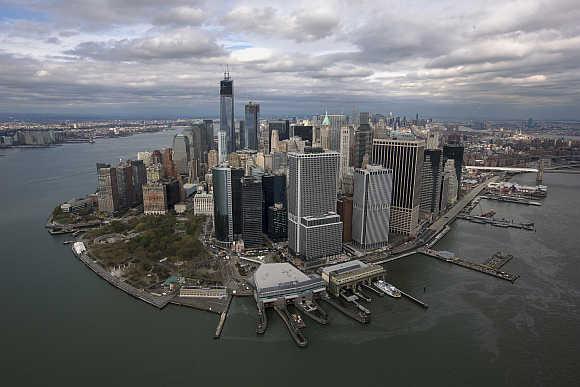 Let's take a look at some amazing photos of Grand Central Terminal.
PIX: India's six diamond kings who rule the empire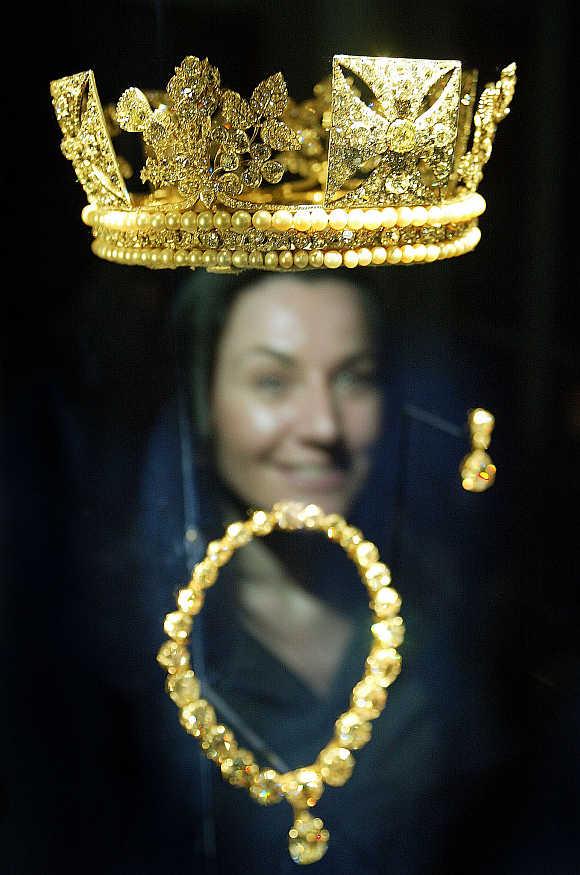 Let's take a look at six diamond kings of India who have captured the hearts and wallets of customers around the world.
New Delhi, Mumbai among world's CHEAPEST cities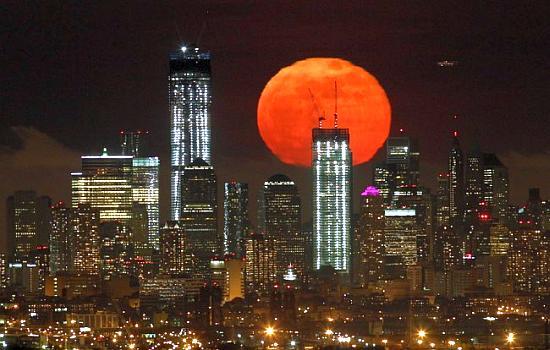 Check out world's most expensive and cheapest cities.
IMAGES: 5 highest selling luxury cars in India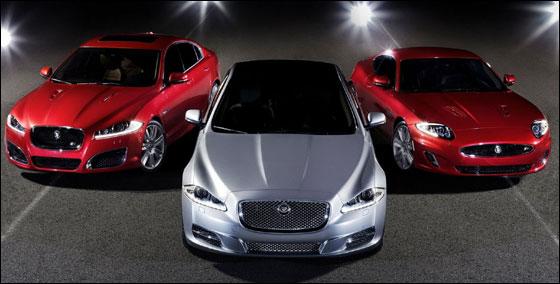 They either report a sales figure that shows clear signs of growth or future plans that indicate expansion in India.
February 05, 2013
IMAGES: Want a better life? Move to these countries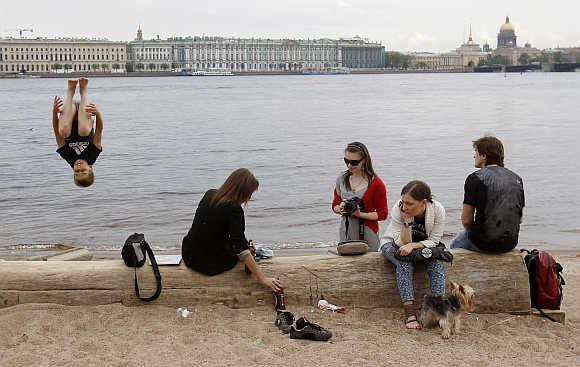 Let's take a look at nations that are the best to be born in 2013.
Stunning IMAGES show how humble cycle pedals economy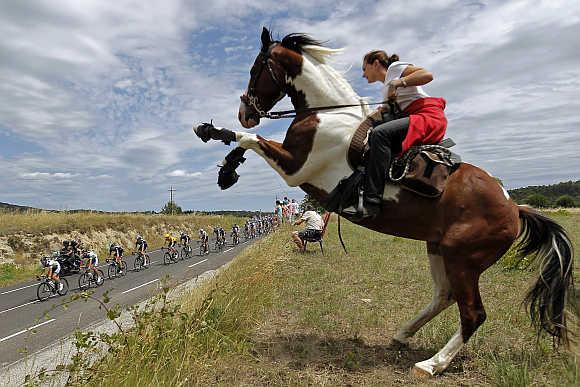 Let's take a look at the role the bicycle is playing in chugging the economy along all across the country.
Reforms are fine; real economy needs greater attention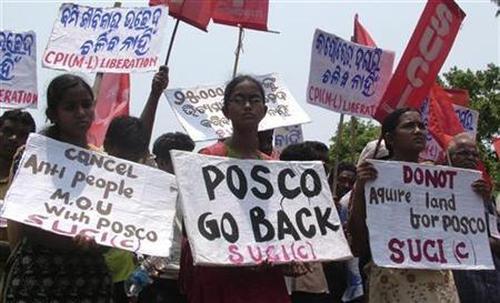 The finance minister is out attracting investment in the country but in absence of a land acquisition policy; foreign investment will continue to suffer as it did in case of Posco and Vedanta.
IMAGES: The most beautiful car of 2012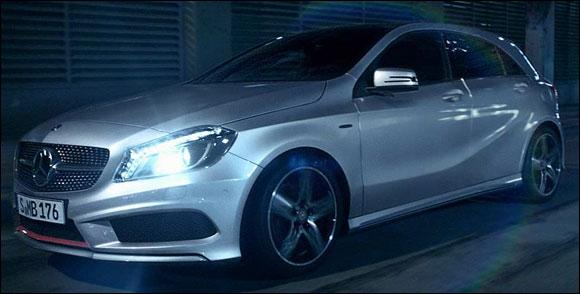 The most frugal Mercedes-Benz ever.
Noel Tata does a Trent at Tata International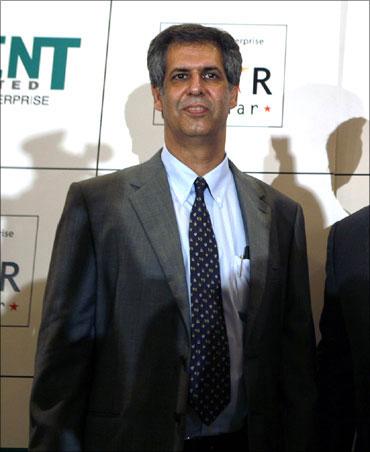 Noel Tata, who had built Trent into a Rs 1,000-crore company and launched a slew of brands in India such as Sisley and Zara, is now considering launching global brands from Tata International, the exports and trading arm of the Tata Group.
Value of money and the cost of a burger in 30 nations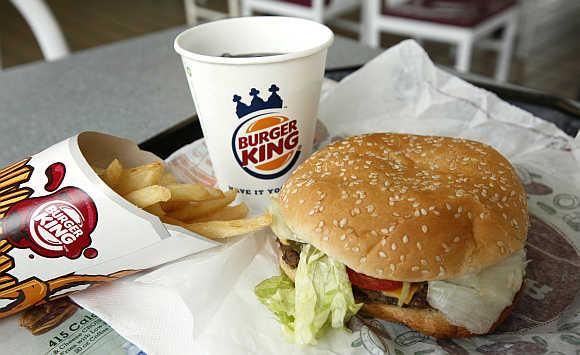 Indian rupee is the world's most undervalued currency, says The Economist.
Revealed! New cars that Tata Motors plans to launch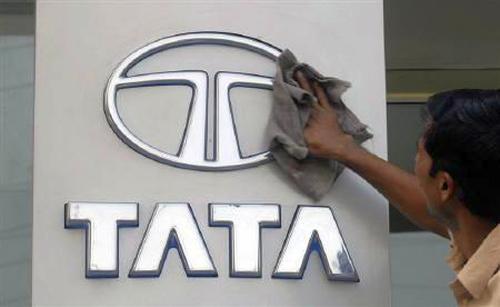 Losing market share and market position, Tata Motors is desperately looking at alternatives, especially from its current stable of cars to stem the tide. And it has a whole bunch of variants lined up over the next year or two.
Is this the world's MOST INNOVATIVE smartphone?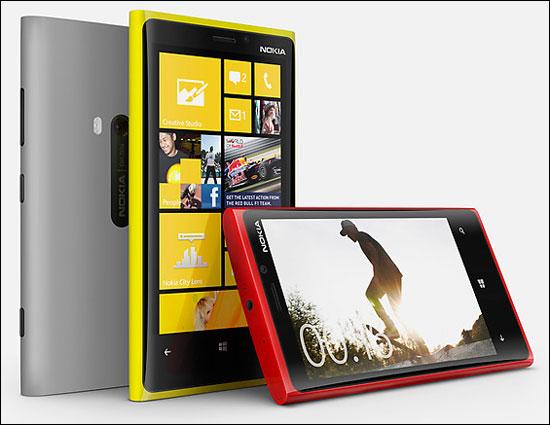 Arguably one of the best Windows phones to date, but is it good enough to lure you away from other hot ones?
February 04, 2013
Indica D90: At Rs 6.03 lakh, it's still value for money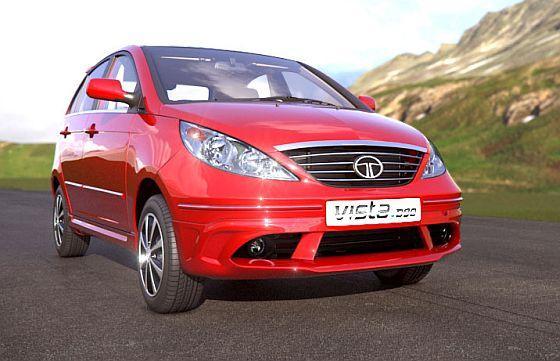 In-depth review of the new Indica D90 and how it measure up against the competition.
Greece's SLOWDOWN hits even SCRAP business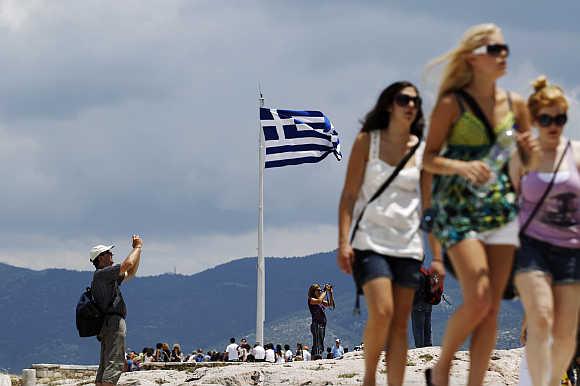 Let's take a look at how bad the situation is in Greece by looking at a scrapyard that itself is about to become a scrapheap.
How Micromax used China to BUILD its business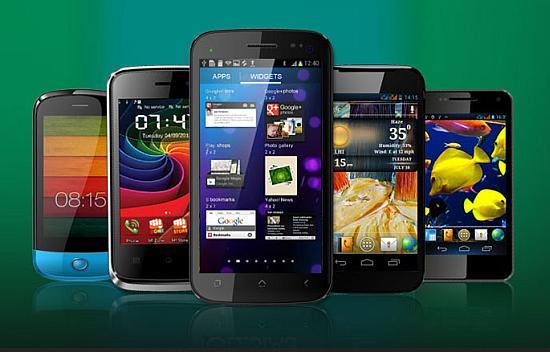 Micromax has built a successful brand by harnessing the advantages China offered. Now it needs to change its strategies.
Are smartphones making compact CAMERAS redundant?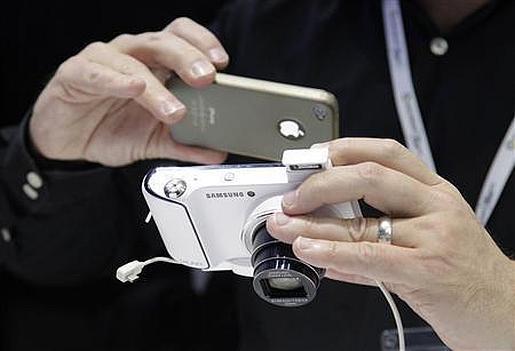 Smartphones priced below Rs 10,000 have forced the entry-level compact camera segment to record its first sales growth decline.
Adi Godrej on past, present and future of his companies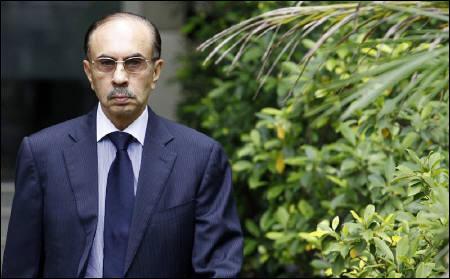 Interview with chairman of Godrej group.
Can BlackBerry regain its LOST glory in India?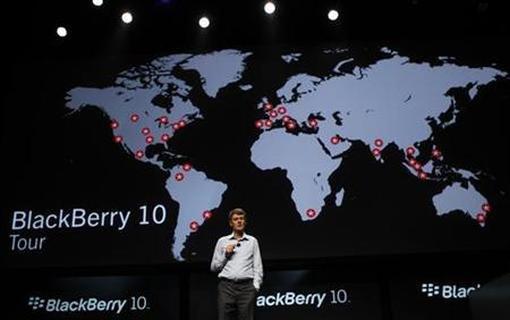 Research in Motion must chart a tough course in India. It needs to launch cheaper handsets to woo lower-end subscribers, as the price conscious market will not buy the expensive devices launched elsewhere.
IMAGES: Indian city among top 20 in luxury rentals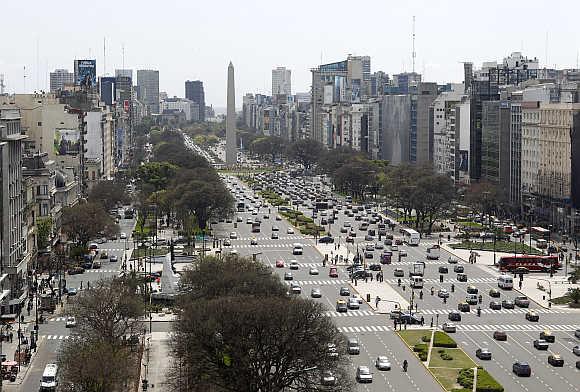 Let's take a look at luxury rentals across the world, including India.
PHOTOS capture amazing 'INSTANT BUILDINGS' in China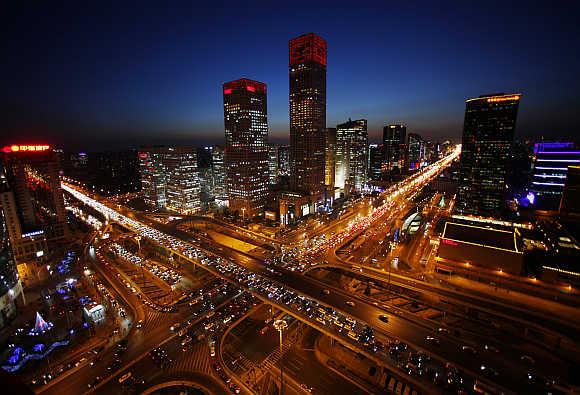 Let's take a look at some of these instant buildings in China.
A look at the RICH-POOR divide in India, and world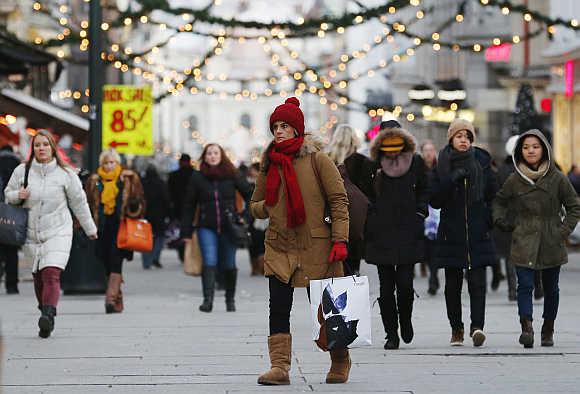 Let's take a look at income inequality in India and rest of the world.
February 02, 2013
How Coca-Cola became an ICONIC brand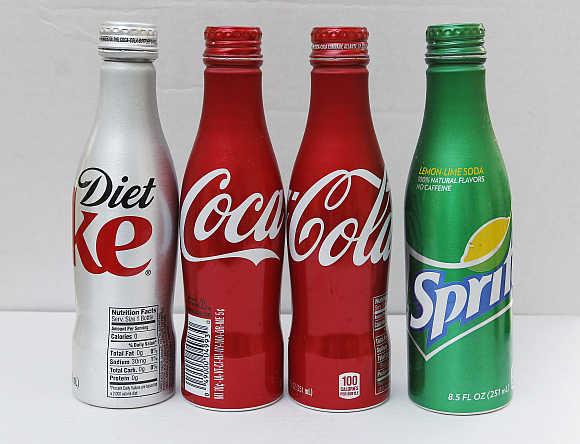 Let's take a look at the history of one of the most iconic brands in the world.
February 01, 2013
RBI to introduce gold-linked products to cut imports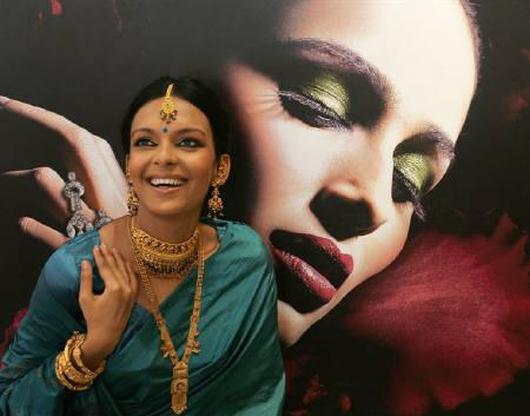 The central bank wants to bring 20,000 tonnes of gold held in households into the banking system.
Nissan to launch automatic variant of Micra, Sunny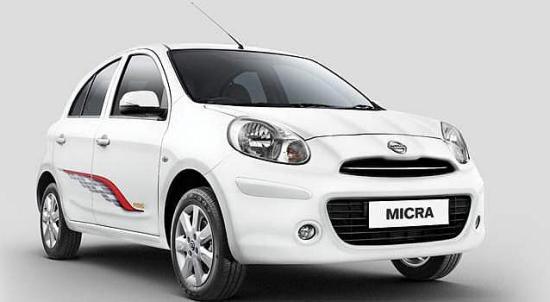 As part of its plans to have a 10 per cent share in the domestic automobile market, Japanese auto giant Nissan said it would introduce an automatic transmission variant of its flagship hatchback 'Micra' and mid-sedan 'Sunny' soon in India.
IMAGES: This $1m SUV has ostrich leather and diamonds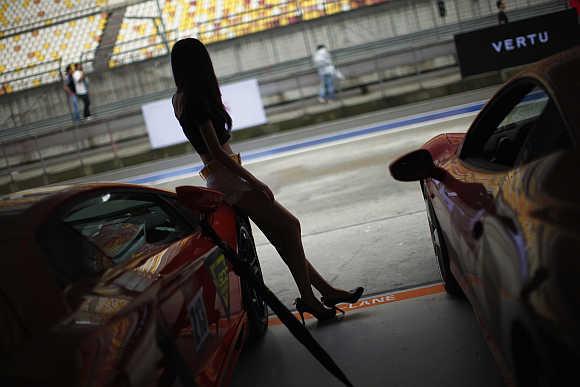 Let's take a closer look at this $1 million SUV.
Can new CEO guide Airtel through its existential crisis?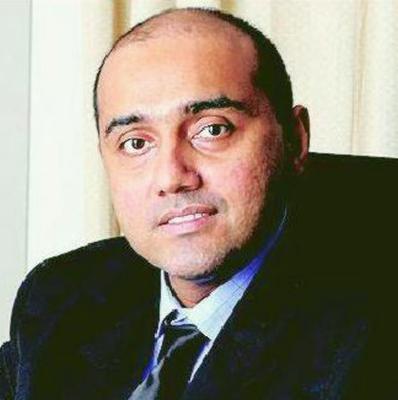 Telecom as a market is heading towards saturation and Airtel, the industry leader, is strongly impacted. The company needs to do nothing short of re-inventing itself if it wants to keep its earlier growth momentum going.
India among TOP countries in number of BILLIONAIRES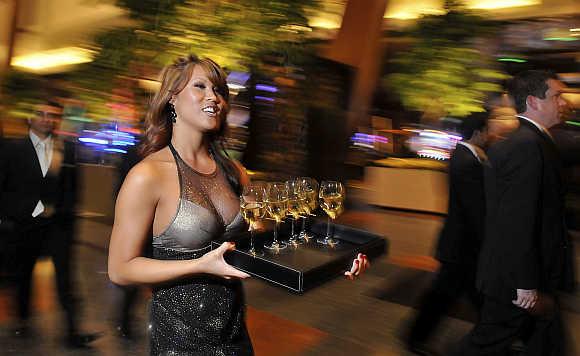 Let's take a look at some of the countries that have the most billionaires in the world.
High court orders Dunlop liquidation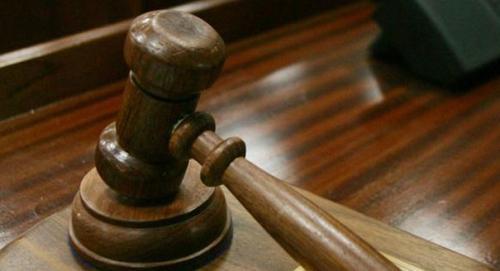 The high court in Kolkata has ordered winding up of the Pawan Ruia group's tyre maker, Dunlop India, directing the official liquidator to take possession of all the company's assets and books of records.
Amazing IMAGES of Facebook's new headquarters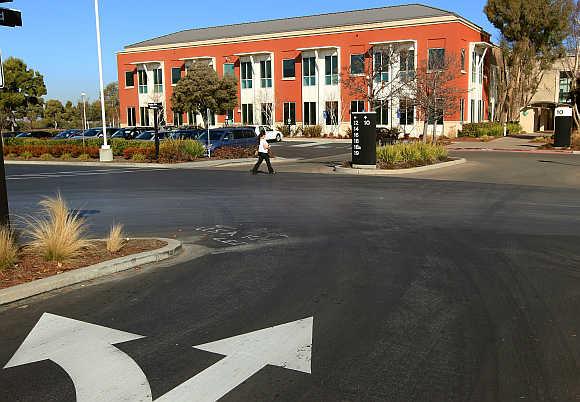 Let's take a look at new headquarters of Facebook in California, United States.
IMAGES: Maruti's Jan sales down 1%, Hyundai's up 4%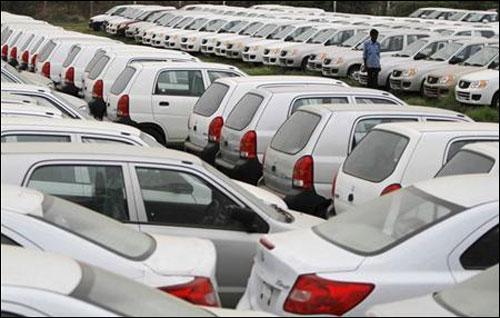 The company had sold 115,433 units in the corresponding month last year, MSI said in a statement.
Lenovo bets big on India, aims to take on Samsung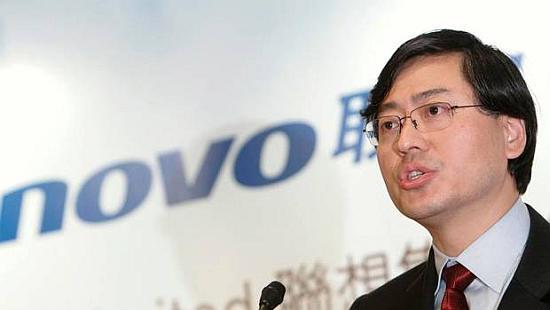 The company, which sells more phones than Samsung in China, aims to sell 1 million smartphones in India next financial year.
Images of WEIRDEST currencies used in the world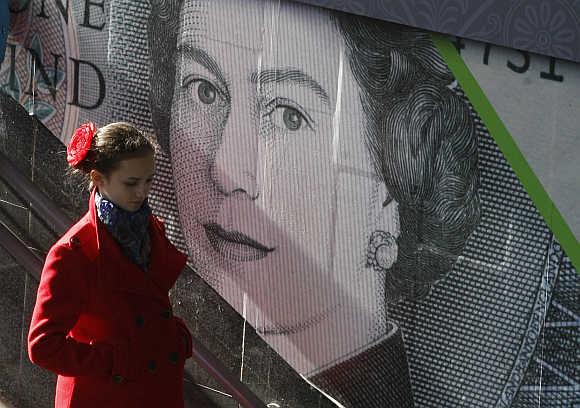 Let's take a look at some of the weird currencies.
Realty, a SAFE bet for politicians to park black money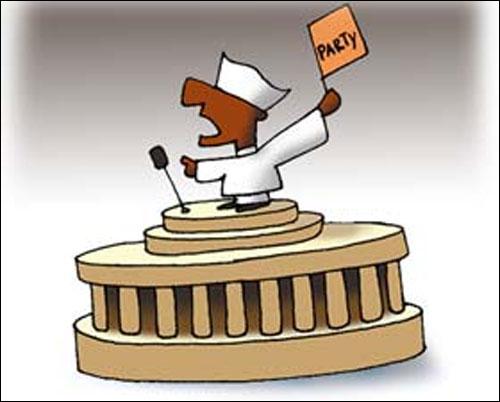 Advances to firms for deals that never go through are the best way to convert this into legal cash.
India, not China, will be electronics hub: Sibal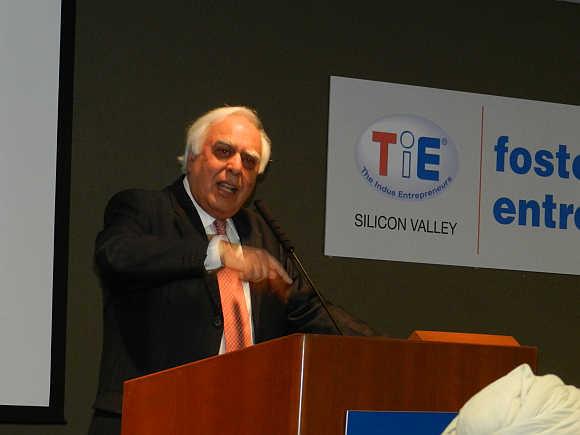 Manufacturing market in India is huge, said Kapil Sibal in California.
Legal battle brews after Taj Mumbai gets eviction notice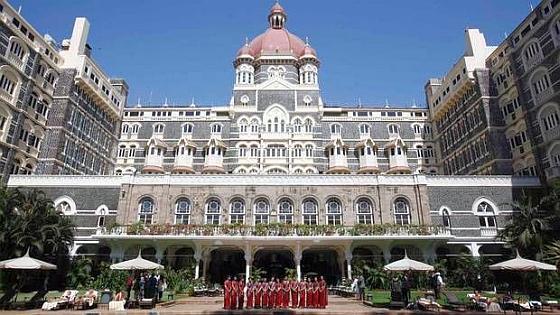 After New Delhi's Taj Mansingh and Taj Palace hotels, lease renewal of Indian Hotels Company's Mumbai property, the most iconic, is facing trouble.
These are the most SECRETIVE tax havens in the world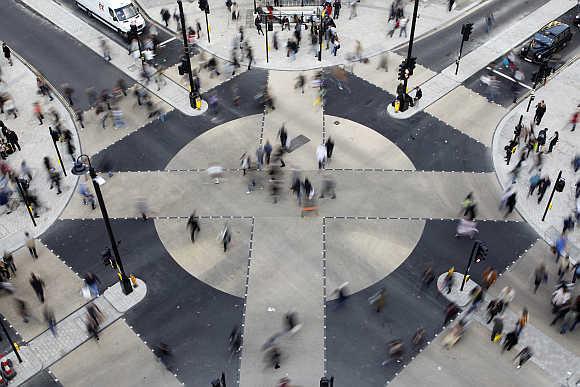 Let's take a look at some of the most secretive tax havens in the world.
Sneak preview: How good is the all new Sail sedan?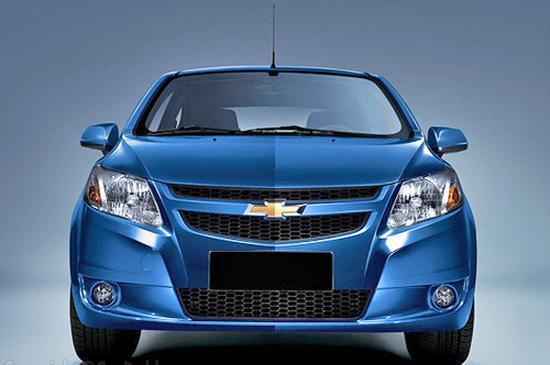 Though Sail leaves it predecessor Aveo far behind, does it match up to the competition? Here's first look at the just launched Sail and its four competitors.
January 31, 2013
VIDEO: Jet Etihad 24% deal expected within a week
The stake-purchase agreement with Jet, second largest domestic passenger market share, will make Etihad the first foreign carrier to buy into an Indian airline.
Analysts greet BlackBerry launch with downgrades
Despite recent enthusiasm for RIM's new BB10 devices, we see limited scope for traction in the hyper-competitive smartphone market.
Facebook REVEALS truly ASTOUNDING numbers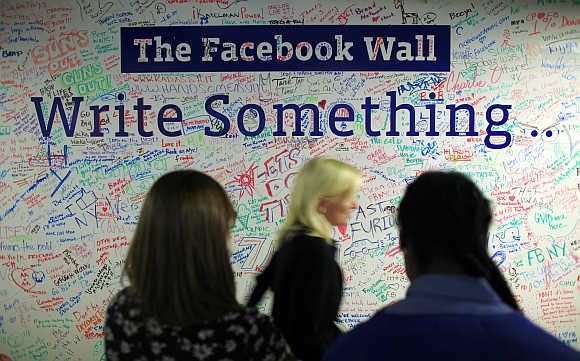 Let's take a look at some of the numbers released by Facebook.
Get your driving skills honed by Mercedes-Benz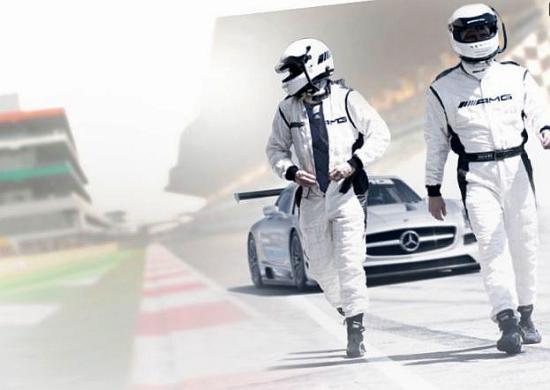 Mercedes-Benz Performance Drive event offers motoring enthusiasts an opportunity to hone their driving skills in progressive steps through certified programs conducted by certified global trainers.
Kochi Startup Village plans to set up a centre in US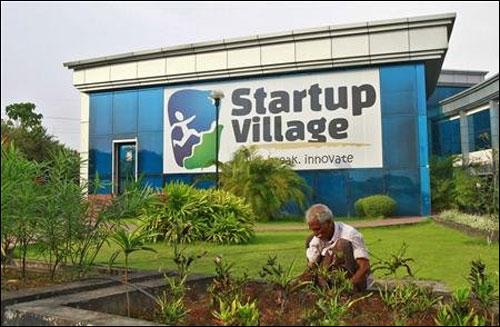 It will be based in the Silicon Valley and will act as a landing pad for Indian startups looking to enter the crucial US markets.
P R S Oberoi to GIVE UP active role in company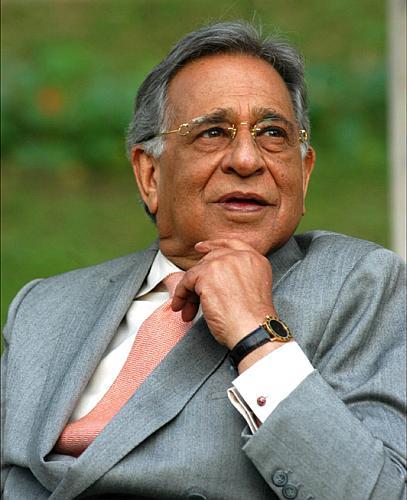 The overall management responsibility is handed to close aide Shib Sanker Mukherji. The patriarch will be an advisor and guide, and will retain chairmanship of the company.
DLF Aman sale vaults it to Asia list for top hotel deals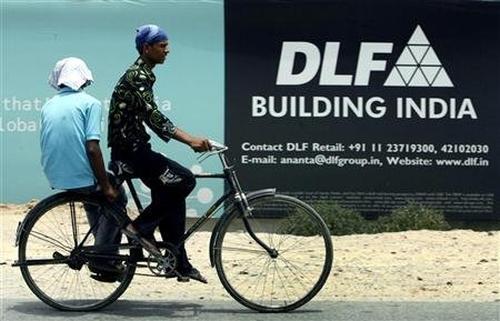 DLF joined the Asian big league in hotel deals after it sold Aman Resorts at around Rs 1,600 crore to the latter's founder, Adrian Zecha.
Ambani, Tata: Executioner vs. innovator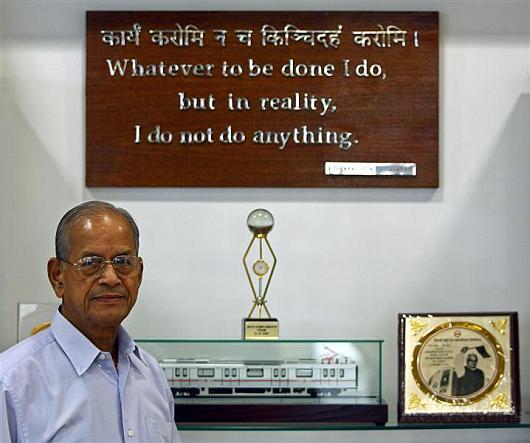 Here is why Indians prefer leaders with efficient execution capabilities than one who has innovative skills.
A WHISKY WORLD: From China to America sales soar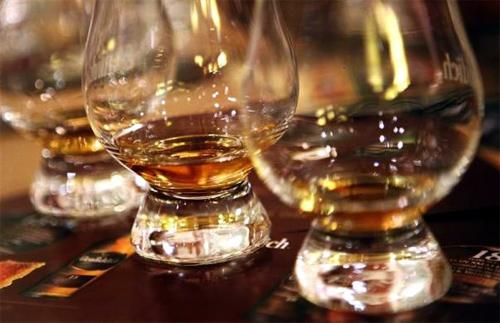 The Scotch whisky industry said it exported 40 bottles per second in 2011.
India to meet goal of reducing emissions by 2020: PM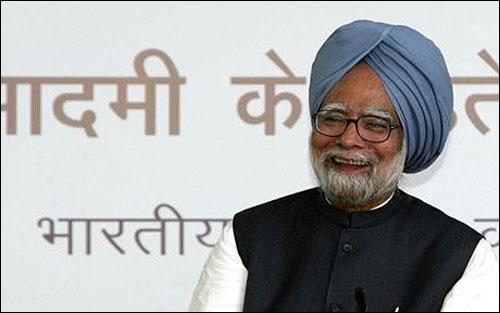 'Now is the time for the richer industrialised countries to show that they too are willing to move decisively along this path'
Metro rail projects in 11 Indian cities STALLED!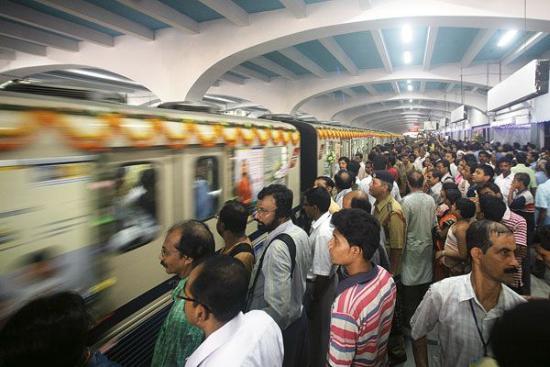 Your daily ride to work is not going to be that easy. An analysis of the progress of top metro projects across India suggests that apart from the Delhi and Jaipur Metro and Chennai Monorail, the remaining projects are still in the planning stages.
Jet, Etihad top-brass meet Ajit Singh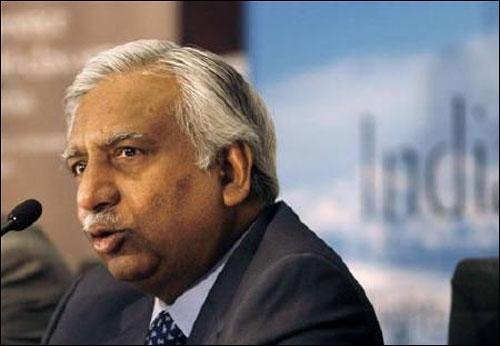 The Etihad delegation was led by its CEO James Hogan at the meeting, which was also attended by Jet Airways promoter Naresh Goyal.
IMAGES: RIM unveils BlackBerry 10 and new name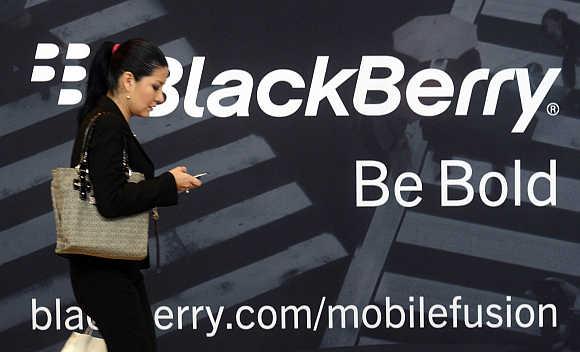 US sales of all-new BlackBerry 10 devices will start from March.
IMAGES: Hottest property markets in the world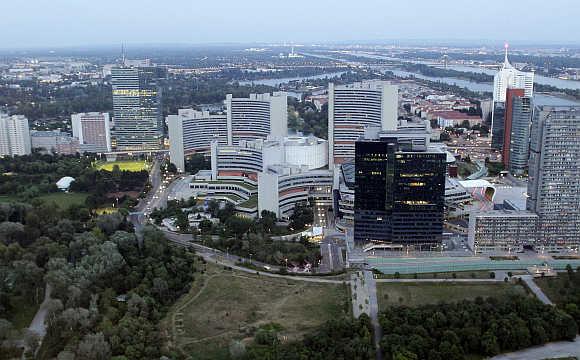 Let's take a look at some of the hottest property markets in the world.
FACTS and FIGURES that reveal India's growth story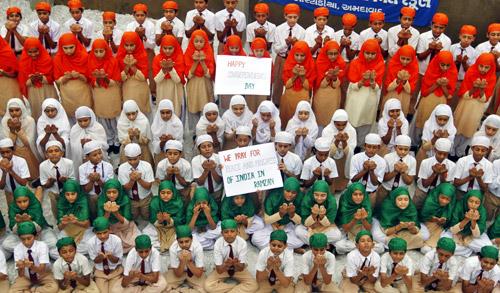 Finance Minister P Chidambaram's road show in Singapore highlighted India's strong growth and investment prospects.
IMAGES: These three cars will be LAUNCHED in Feb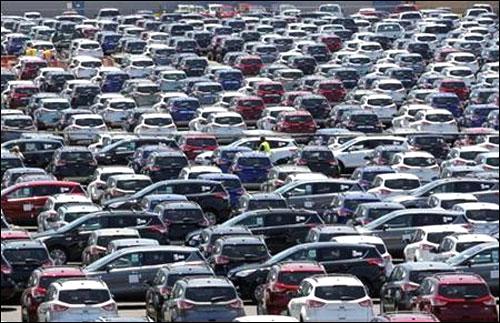 Honda, Mahindra and General Motors will launch three stunning cars starting from the first day of the month.
January 30, 2013
India will eventually need NO aid: Bill Gates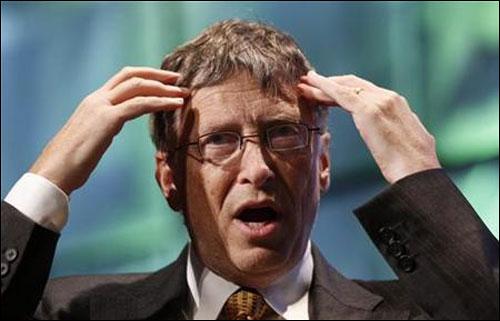 His remark came while observing that economic growth is allowing many developing nations to devote more resources for their poorest people.
Biosafety data on GM corn raises concern: Greenpeace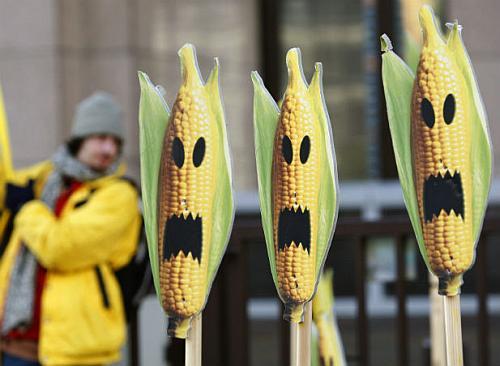 An independent scientific analysis released by Greenpeace India has revealed major flaws in the Genetically Modified corn's biosafety assessment process.
West Bengal will see county's biggest financial frauds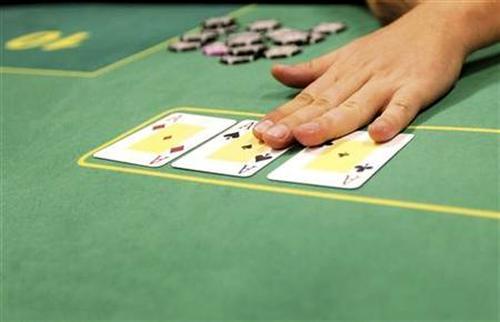 Multi-crore ponzi schemes are mushrooming in West Bengal and government is not taking any action despite they are out in the open.
IMAGES: These trains run without drivers!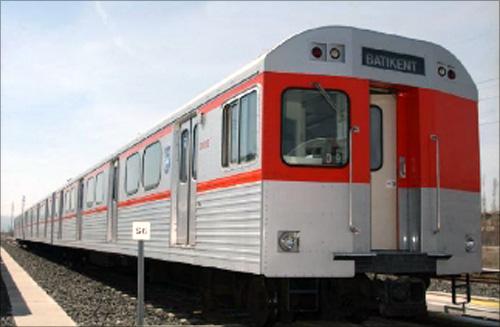 The London Underground Victoria Line, which opened in 1967, is considered the first line operated with driverless trains.
Lamborghini's STUNNING Roadster zooms at 330 km/hr!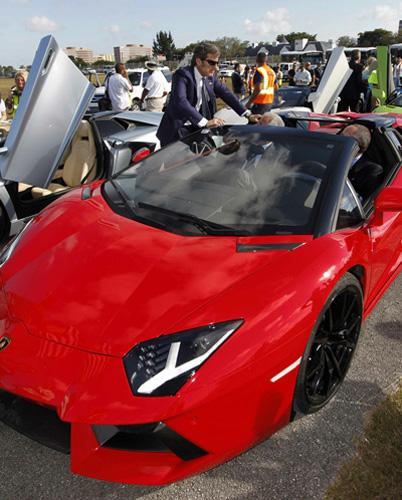 Lamborghini's super car the Aventador LP 700-4 Roadster stormed the runway during a high-speed demonstration to mark the automaker's 50th anniversary at Miami International Airport.
IMAGES: 30 safest airlines in the world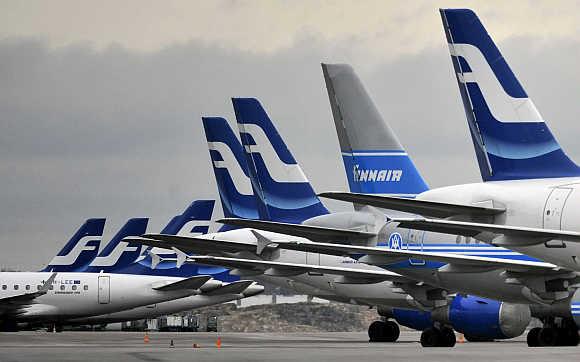 Let's take a look at 30 safest airlines in the world.
INTERVIEW: Should India Inc enter the banking space?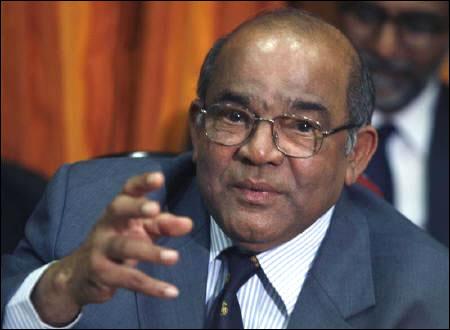 Interview with Former governor, RBI
HIGHEST and LOWEST interest rates across the world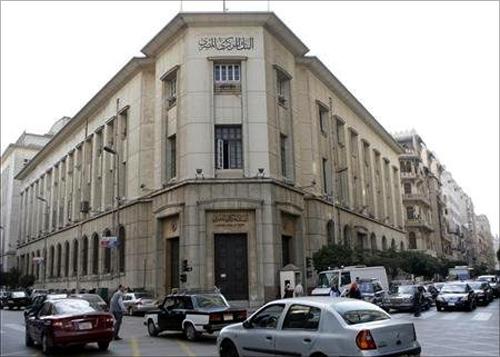 Interest rates give an idea about the state of a national economy.
IMAGES: Luxury car makers excited about India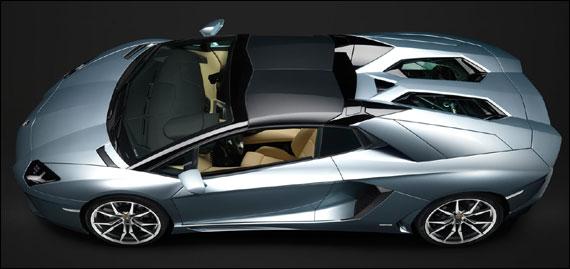 Statistics favour super carmakers.
January 29, 2013
Does the market like dirty money more?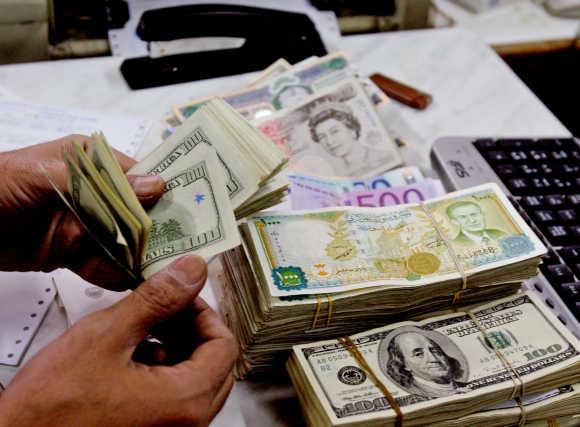 In 2012, partly due to stringent disclosures, P-note custody inched up from Rs 1.51 lakh crore (Rs 1.51 trillion) to Rs 1.77 lakh crore (Rs 1.77 trillion), an increase of 17 per cent.
RBI rate cut: What India Inc has to say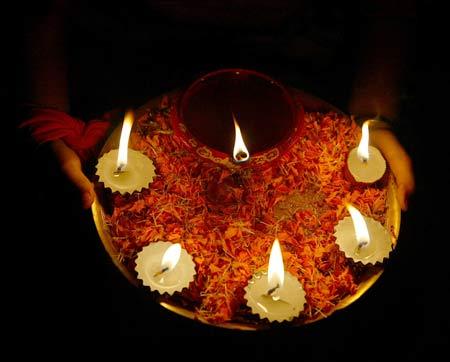 India Inc's reactions to the RBI rate cut.
Rate cut: How it affects your LOANS and DEPOSITS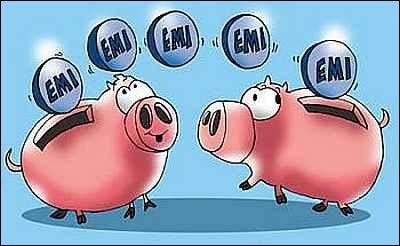 The new effective repo rate for the third quarter is now fixed at 7.25 per cent while CRR rate has revised to 4 per cent.
Firms go beyond patent cliff for growth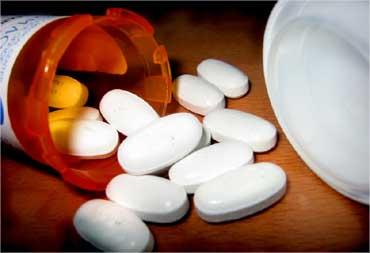 In the last one month, Indian pharmaceutical company Lupin has won US Food and Drug Administration nod for three of its contraceptive pills, and has at least nine approvals pending with the regulator.
Stunning PHOTOS of Kolkata airport's NEW terminal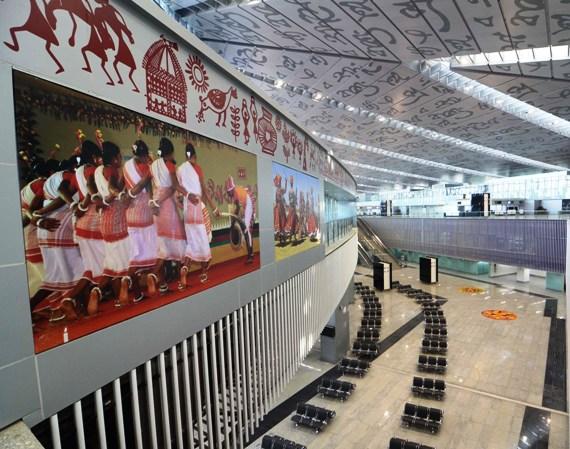 On January 20, President Pranab Mukherjee inaugurated the new integrated terminal at Kolkata's Netaji Subhas Chandra Bose International Airport.
COLUMN: Win-win deal in sustainable energy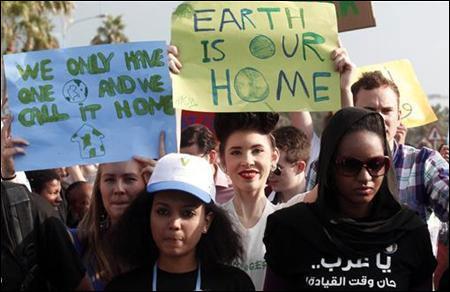 Sustainable Energy Bond programmes is an approach that comes with a business model that satisfies all stakeholders on the good old fashioned single bottom line of money - while also offering social and environmental benefits, writes .
PIX: These were the world's most POPULAR brands in 2012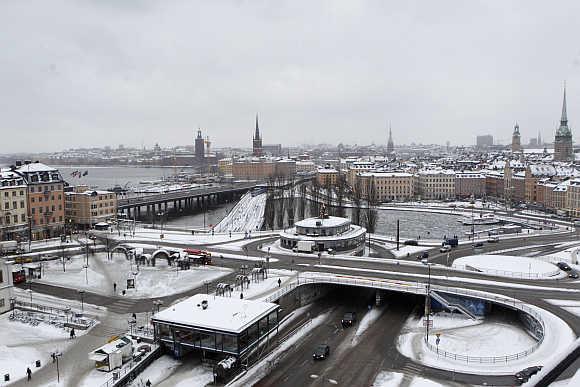 Let's take a look at most well-liked consumer brands of 2012.
RBI cuts rates: Housing, auto loans to be cheaper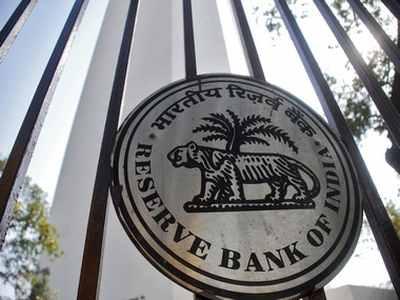 In its Third Quarter Review of Monetary Policy 2012-13, the Reserve Bank of India has reduced the policy repo rate under the liquidity adjustment facility (LAF) by 25 basis points from 8.0 per cent to 7.75 per cent with immediate effect.
In Pix: These 27 trains are the FASTEST in the world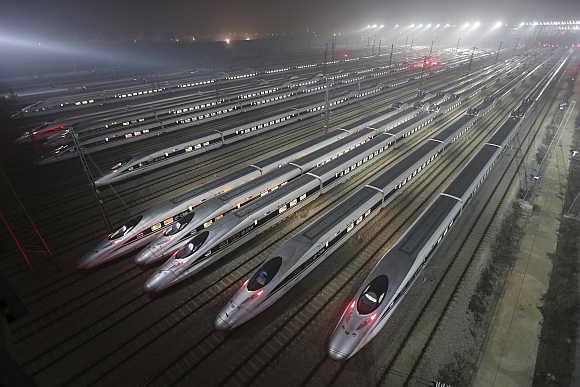 Let's take a look at some of the fastest trains in the world.
25 cars fetch JAW-DROPPING prices at auction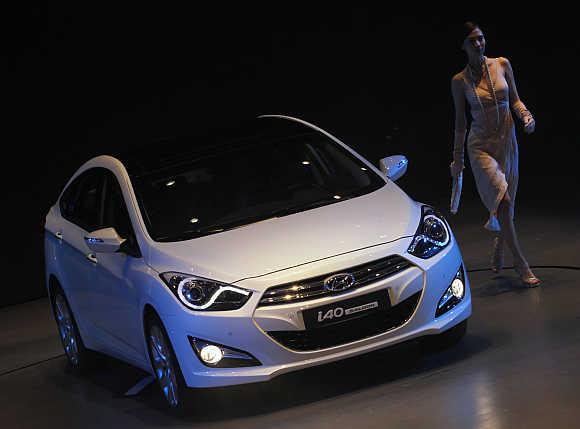 Let's take a look at 25 cars that have been sold for jaw-dropping prices at an auction.
Why investing in commodities is still the SAFEST best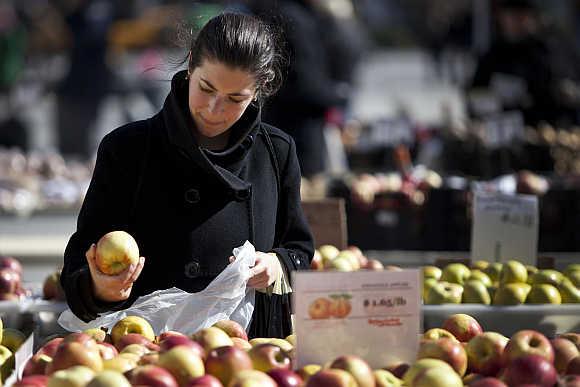 Let's take a look at some commodities and see how they are expected to perform in the next two years.
January 28, 2013
Volkswagen hikes prices of Polo, Vento by up to 2.27%

Post the increase in rates, the Polo will now be cost between Rs 492,000 and Rs 7,08,000, while the Vento will be priced at Rs 732,000-996,000 (ex-showroom, Delhi).
Rich tax: Is it justified?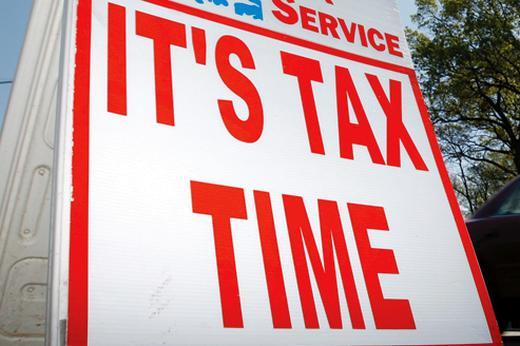 If you earn Rs 12-15 lakh a year, you could attract additional taxes. Should you worry?
FM's roadshow: Hints at new taxes in upcoming Budget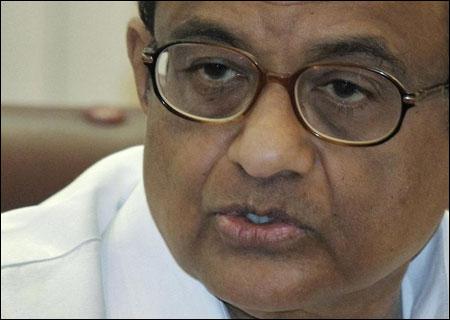 The various statements attributed to Chidambaram during his meetings with investors in Hong Kong and Singapore reveal a lot about the broad trend of ideas that would influence his next Budget.
Tablets touched by Windows 8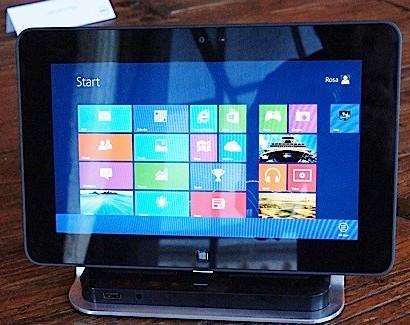 With no sign of Microsoft Surface yet, here are three devices for work and play.
Toyota wins back world's top auto sales crown from GM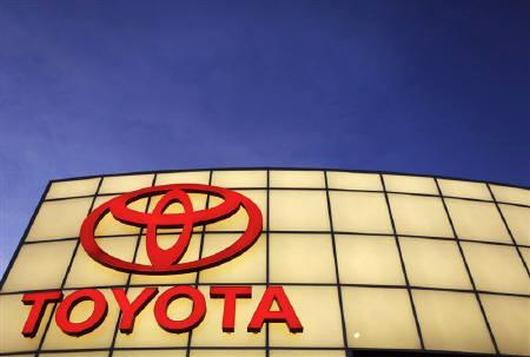 Toyota Motor Corp regained the crown as the world's top selling automaker in 2012, posting record-high sales and beating rivals General Motors and Volkswagen.
IMAGES: Most expensive stamps ever sold at auctions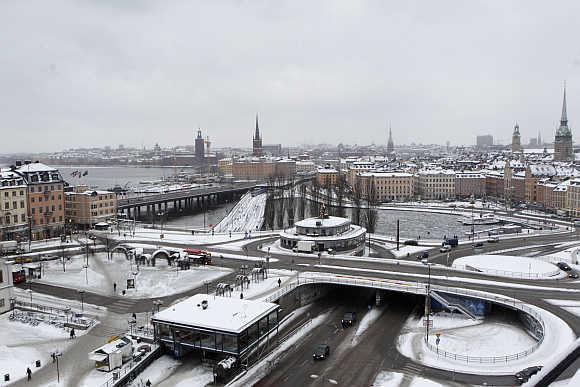 Let's take a look at some of the most expensive stamps ever sold in auctions.
Sedan war: Renault Scala AT vs. its 4 closest RIVALS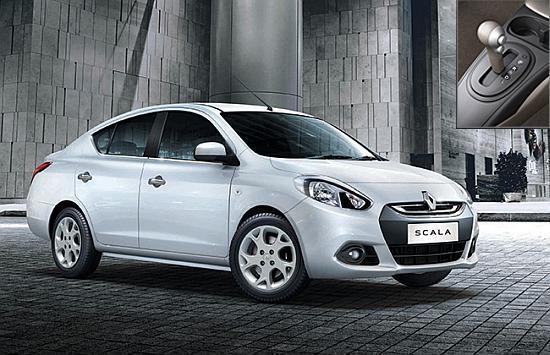 The newly launched automatic version of the successful sedan has an attractive price point and offers a fuel efficiency of 17.97 kmpl. Here is how it stacks up against its four competitors from Honda, Hyundai, Volkswagen and Skoda.
Exclusive! Zubin Mehta on Ratan Tata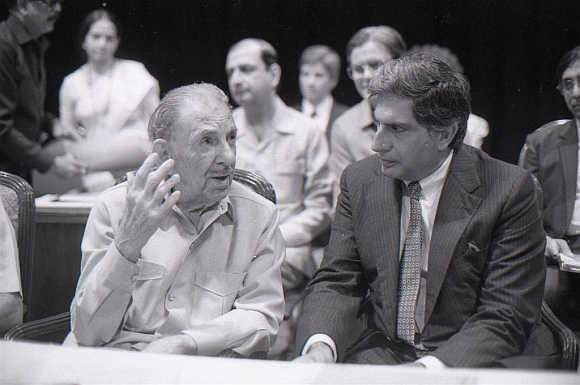 'I don't think his influence over his company will just suddenly eradicate. I am sure he will be a sort of holy ghost over the whole company.' Zubin Mehta recalls his more than five decade association with Ratan Tata in an exclusive conversation with Rediff.com's Vaihayasi Pande Daniel.
Special: Has UPA KILLED the India growth story?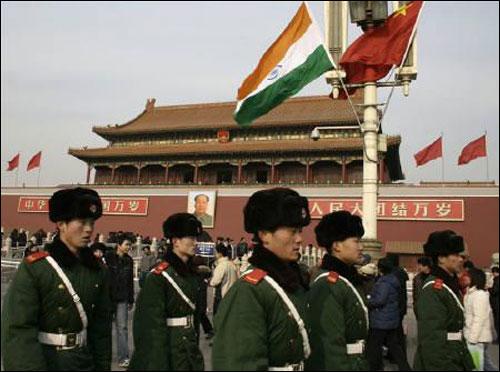 India growth story has been deeply hurt by a suffocating bureaucracy and a workforce, which is 'unskilled'.
How you can SAVE TAX by investing in MFs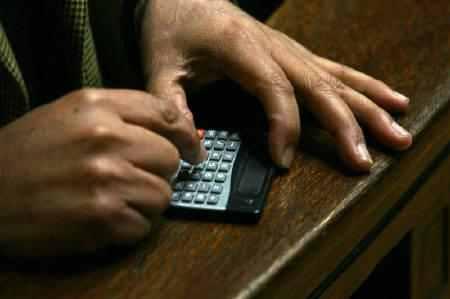 This is an equity diversified fund and investors enjoy both the benefits of capital appreciation, as well as tax benefits.
Photos: India's 17 SPECTACULAR airports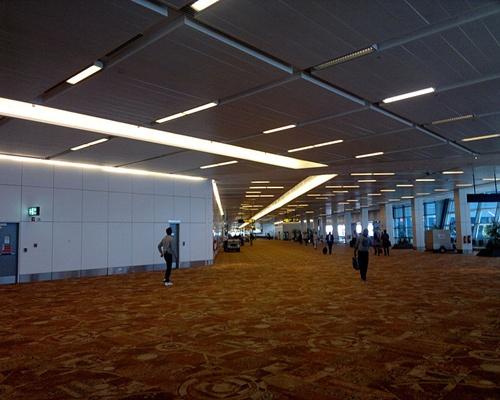 Riding high on the aviation boom, India has built 17 international airports.
India's HIGHEST selling cars in 2012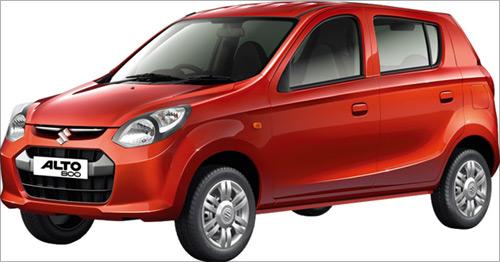 Maruti Alto continues to be India's most preferred car with 2.87 new owners in 2012.
January 27, 2013
IMAGES: Ice cream consumption in India and world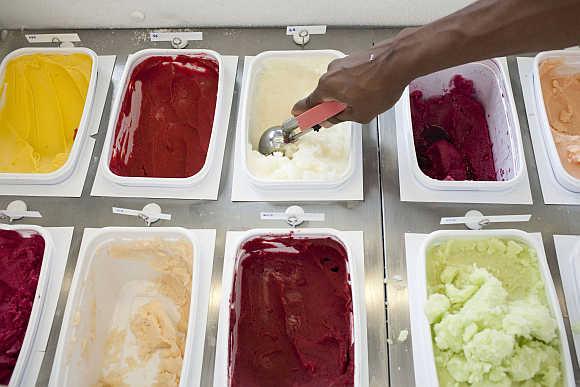 Let's take a look at per capita consumption of ice cream around the world, including India.
IMAGES: Most expensive wedding venues in the world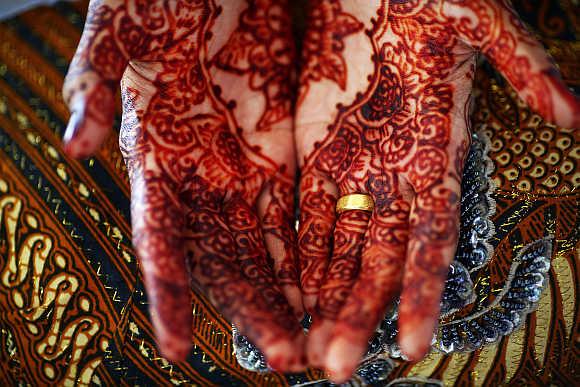 Let's take a look at some of the most expensive wedding venues in the world.
January 25, 2013
SPECIAL: So, what's with the yen?
The yen is its own animal, with unique behaviour patterns, reflecting the uniquely magical nature of Japan.
GAAR: Here's what you need to know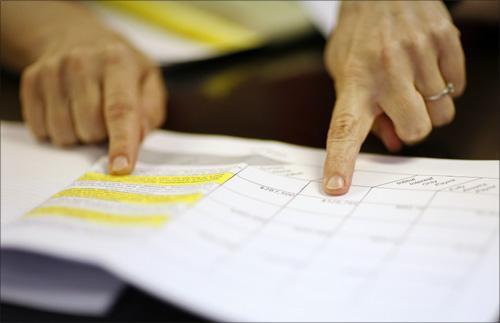 A look at a few important questions on GAAR and their answers.
Boeing 787 Dreamliner: What caused the fire?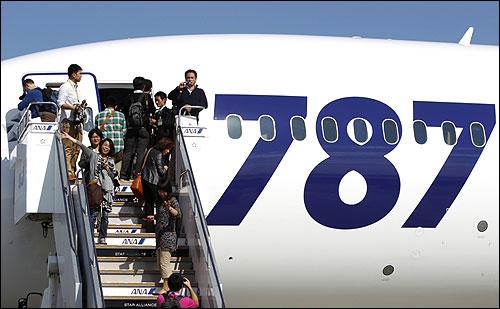 An investigation into the battery of Boeing 787 Dreamliner that caused a fire in Boston early this month, showed signs of thermal runway and short-circuiting, US government investigators said.
FUTURE CARS: A look at Hyundai's concepts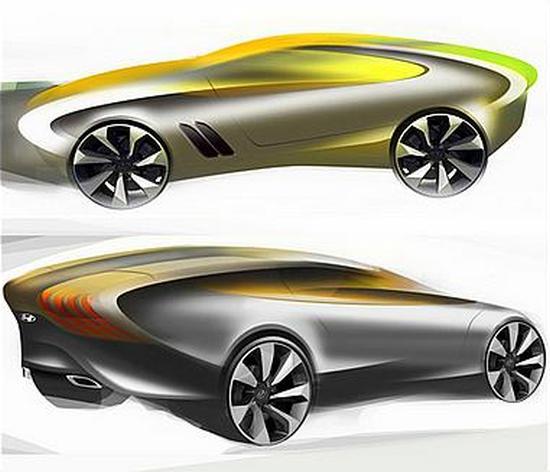 Fascinating cars the Korean auto giant is working on. These have technologies such as eye-tracking, gesture-based control and self-healing paint.
Why RBI will cut rate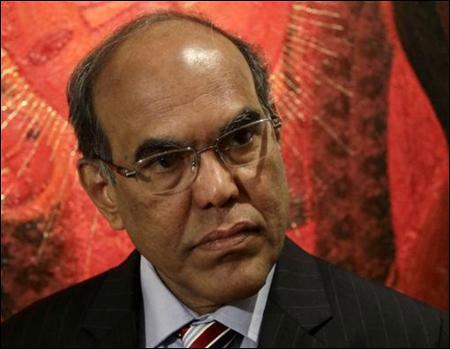 The central bank has clearly signalled the conditions under which monetary easing would take place early this quarter. And, current conditions meets the RBI's paramters
Why entrepreneurs will struggle to make it big in India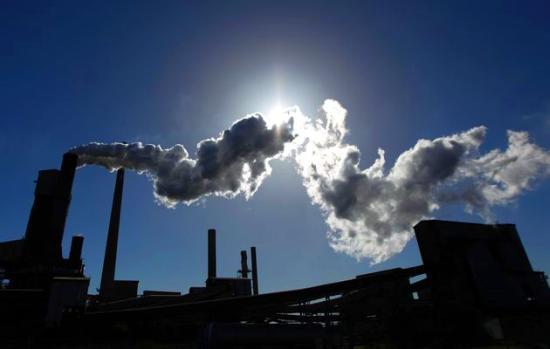 India's inability to set up new projects means older, inefficient companies reap windfall profits while new businesses will struggle.
IMAGES: Forget supercars! This hypercar costs $3.4m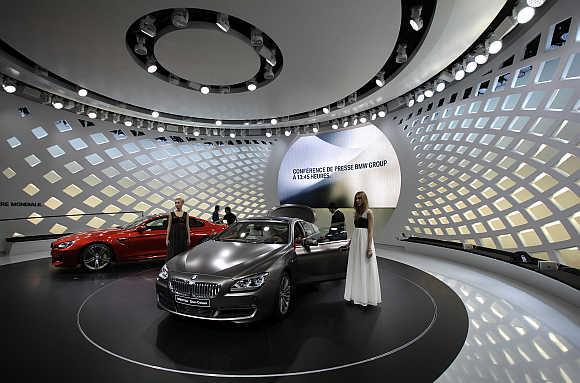 take a look at one car that is set to hit the market with well over a million dollar tag.
IMAGES: India's top 25 hotels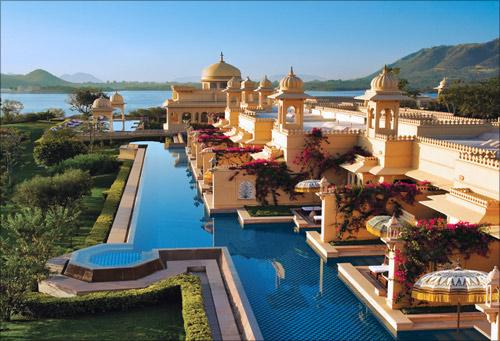 TripAdvisor has announced the winners of its 2013 Travellers Choice awards for hotels. In their 4th year in India, the awards have identified the 104 most outstanding properties across the country.
IMAGES: Most expensive coins ever sold in the market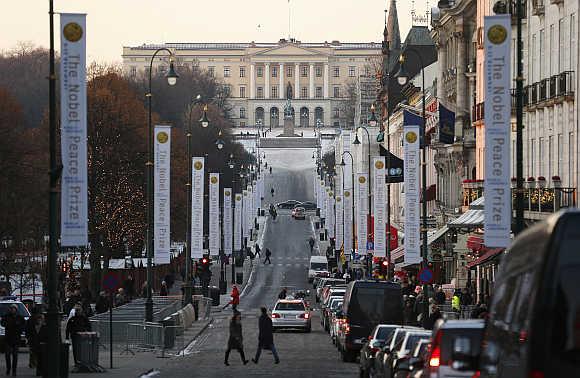 Let's take a look at some of the most expensive coins ever sold.
SPECIAL: Why is gold a bit anti-India?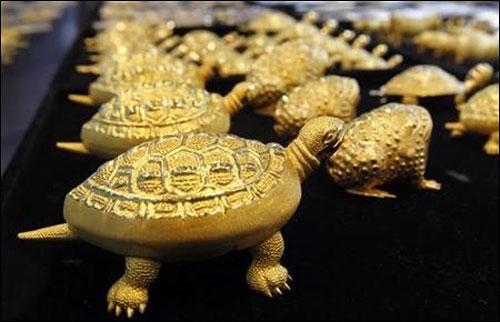 Roughly, 700 tonnes or about 33 per cent of the total gold mined in the world is consumed in India.
IMAGES: The stunning new Bentley Mulsanne gets better!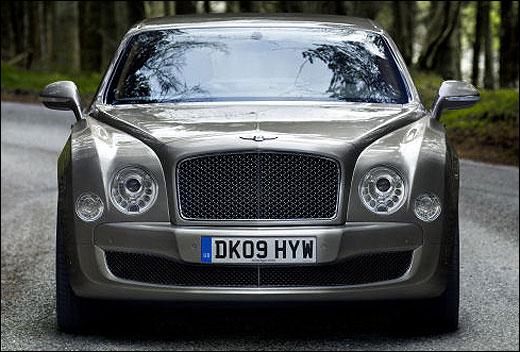 When Bentley go about making a car, it goes without saying that the word 'luxury' is taken care of.
A look at how tech moguls SPEND their WEALTH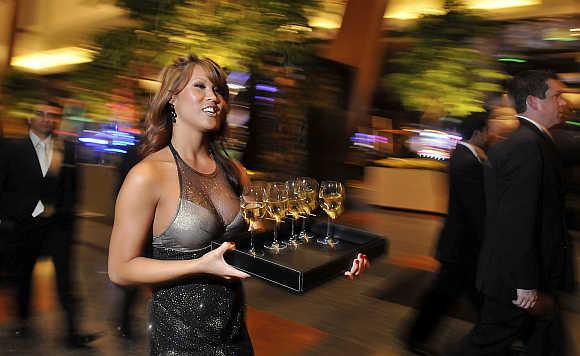 Let's take a look at how tech tycoons are indulging in their favourite hobbies.
Public funds made these BIG projects SUCCESSFUL!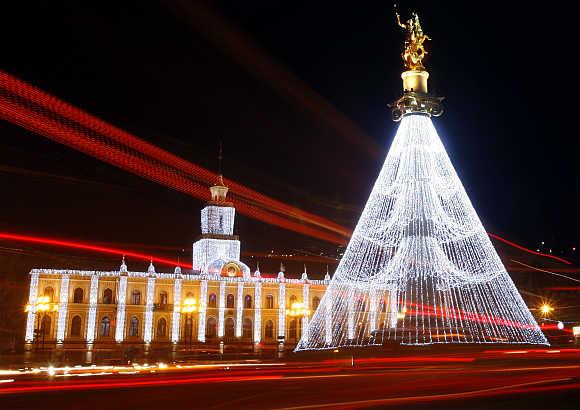 Let's take a look at some of the most successful crowdfunded projects on Kickstarter in 2012.
New Lamborghini Aventador @ Rs 4.7 crore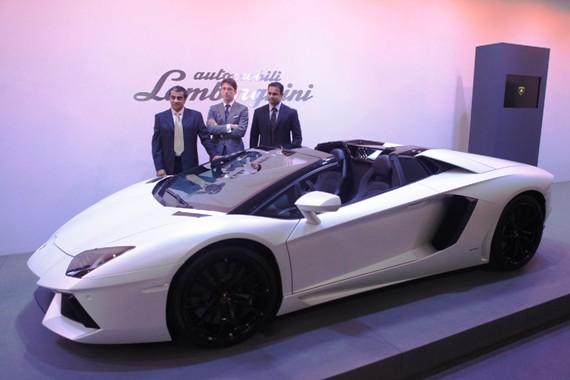 The launch of Aventador Roadster is a perfect beginning to this year in India.
Human condition is better than before: Gates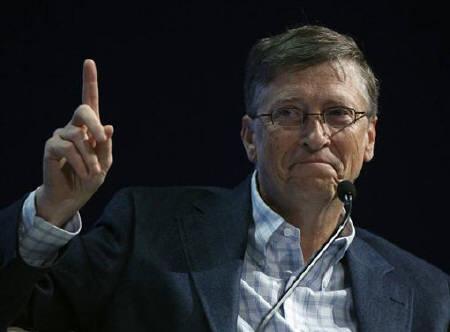 Gates was referring to the impact of the United Nation's Millennium Development Goals, especially about the goal to reduce child mortality.
January 24, 2013
SPECIAL: Speeding up Dhaka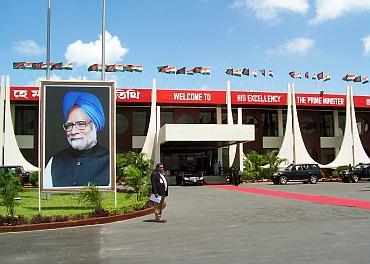 In a city where 45,000 people on average live on every square kilometre of space, making it one of the world's most congested, and it often takes two to three hours to negotiate a 20 km distance, even a railway overpass counts as a big urban milestone.
World's 30 BIGGEST banks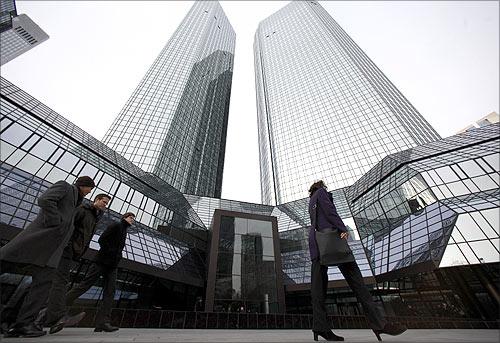 In the list of world's 50 biggest banks for 2012, China has six banks in top 50-the largest group from any single country, according to Global Finance.
Auto cos look for the NEXT blockbuster as sales fall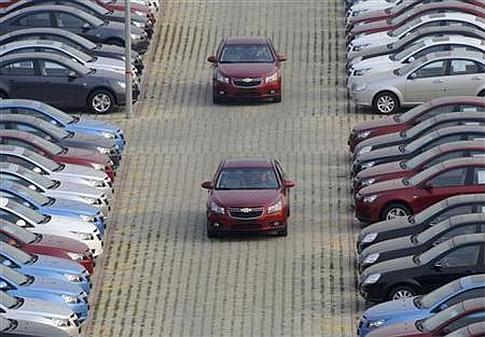 Despite launching new cars and tweaking the existing ones, carmakers witnessed lower sales in 2012. Three of them have got their act together and planning to launch the machines that have potential to be the best car on the road.
2 Indian airlines among the world's most DANGEROUS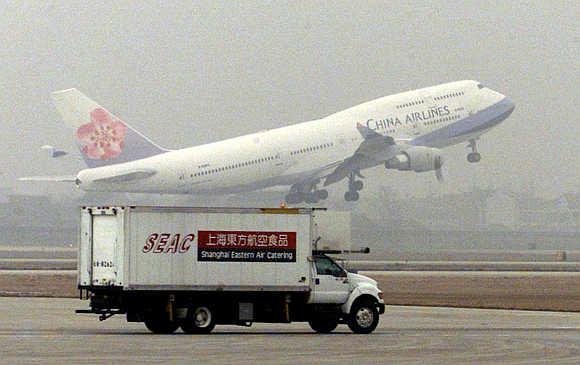 Let's take a look at 30 of the most dangerous airlines, including two from India, in the world.
Why online ticketing portals are struggling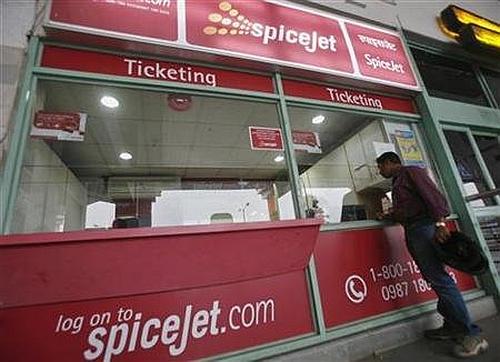 Travel portals are losing serious business, as customers book tickets with the airlines directly. To survive the trend, travels portals are reworking their business strategy.
Global growth: Nations that LEAD the race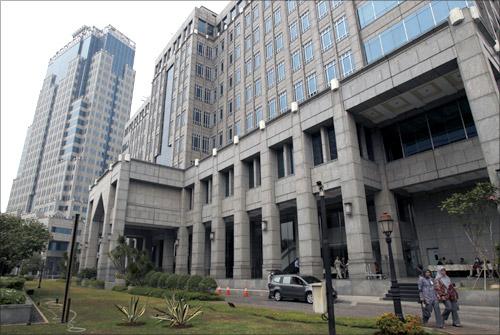 China and India are still at the top among the fastest growing economies in the world.
VOTE! Should government tax the rich MORE?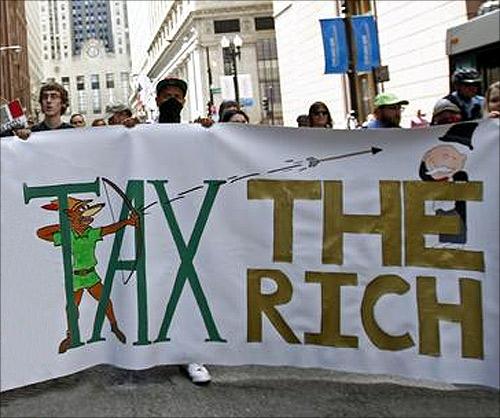 Government is mulling higher taxes for the rich to help it fund welfare programmes and bring down fiscal deficit. Do you think it is a right thing to do?
Home loan: Better chances for women borrowers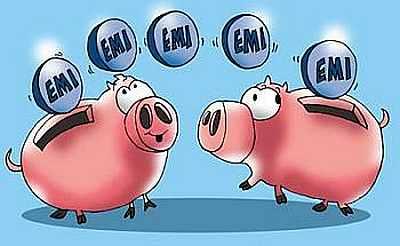 A younger co-borrower may help you get a longer tenure loan, while income of a non-taxpayer co-borrower can be shown as savings to get a bigger loan. Women are seen as more responsible when it comes to repaying loans.
Why stock markets are gaining while economies struggle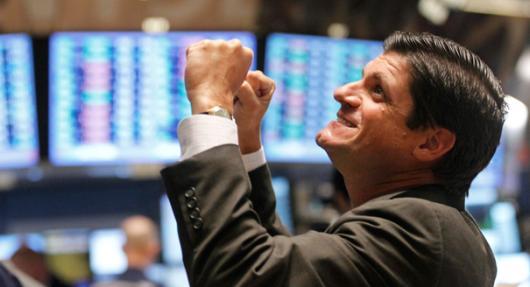 Changes in the economic environment have altered the dynamics of stock markets. In the recent past, they have started defying investment fundamentals.
Taxing 'very rich' should be considered: FM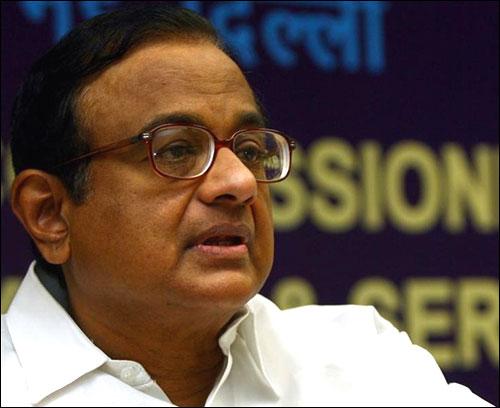 P Chidambaram said tax rates that were announced in 1997 (in the Budget he had presented then), have remained and have survived four governments and four finance ministers.
How SpiceJet plans to reverse its FORTUNE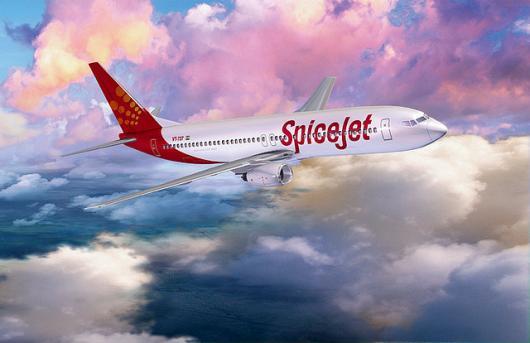 To turnaround, the airline bets on heavily-discounted tickets and new overseas routes.
January 23, 2013
India 4th LARGEST in steel output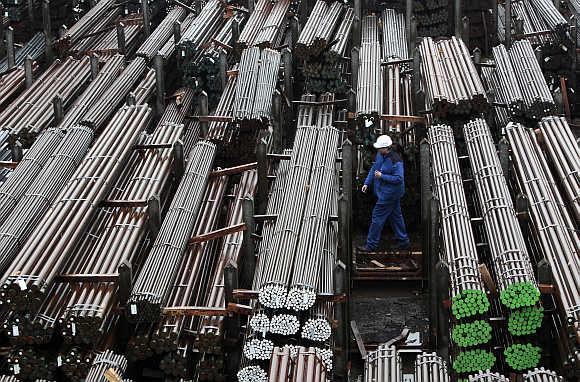 There was no change in the top three steel producing nations with China, Japan and the US retaining their slots in the respective order in 2012, World Steel Association data revealed.
Rolls-Royce: 400 workers may lose jobs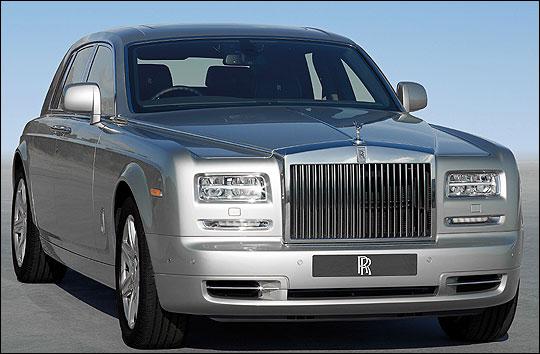 According to the Unite union, Rolls-Royce sent an internal memo to its staff to detail its proposals.
Rajat Gupta seeks new trial, reversal of conviction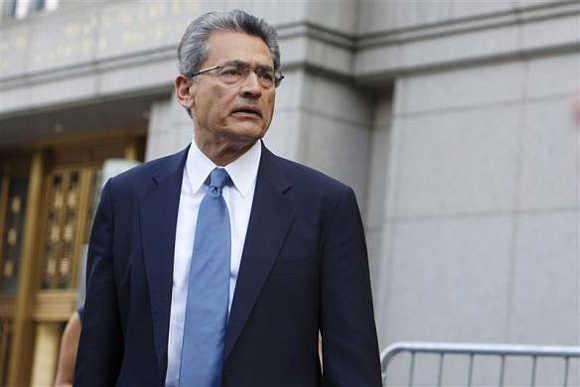 India-born former Goldman Sachs director Rajat Gupta has asked a US court for a new trial to reverse his conviction on insider trading charges, arguing that the district judge had committed "serious evidentiary errors" that tipped the scales decisively in the case.
Road ahead isn't that bumpy thanks to Chidambaram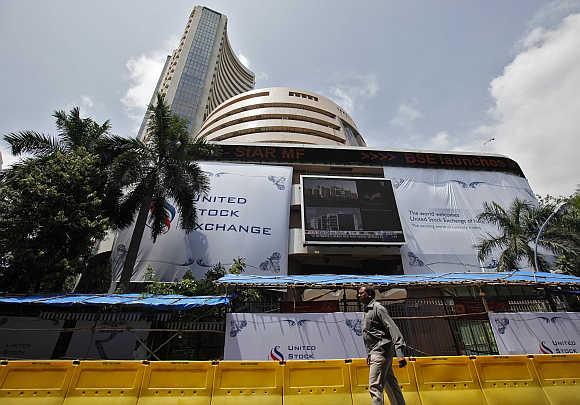 It is not just a mere coincidence that the change in the government's response happened when Chidambaram took charge.
Why real estate firms should NOT get sops they asked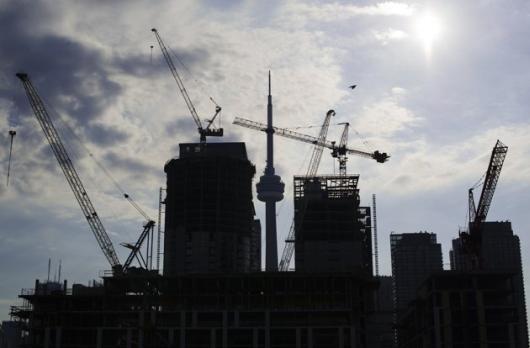 Real estate companies have asked the government to give them infrastructure status that will enable them to access cheaper money raising options. Does the speculative sector deserve this?
Indian CEOs most optimistic in world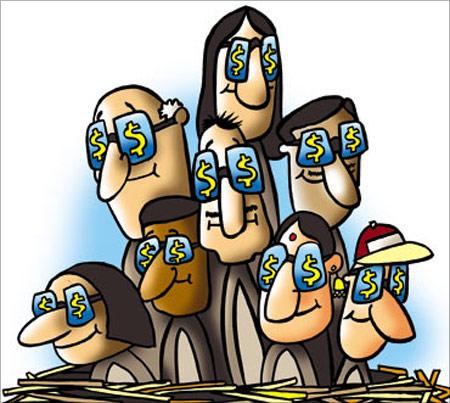 The CEOs of Indian companies have emerged as the most optimistic lot in the world when it comes to expectations for improvement in global economy this year and revenue prospects of their own businesses in the longer term.
PICS: Faster, more gorgeous newly launched Audi R8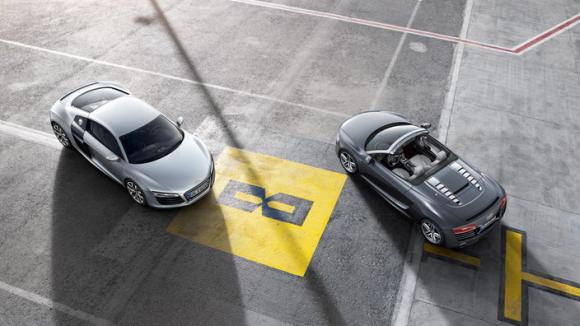 The electrifying super sports car, Audi R8, from the stable of the legendary German auto-giant, Audi AG, is finally out in a fresh avatar.
Column: Is the MODI miracle overrated?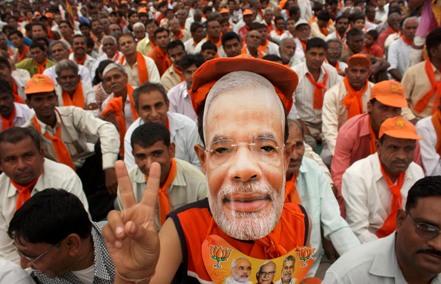 On an important governance measure, there is a Nitish Kumar effect, a Naveen Patnaik effect, but no Modi effect.
Soon, option to pay home loan EMIs for 30 years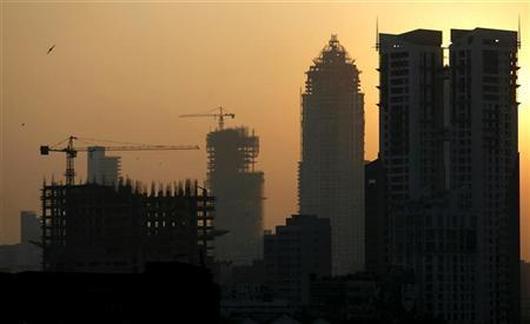 RBI committee nudges banks for long-term fixed loan product.
Here's the next BEST thing in the supercar world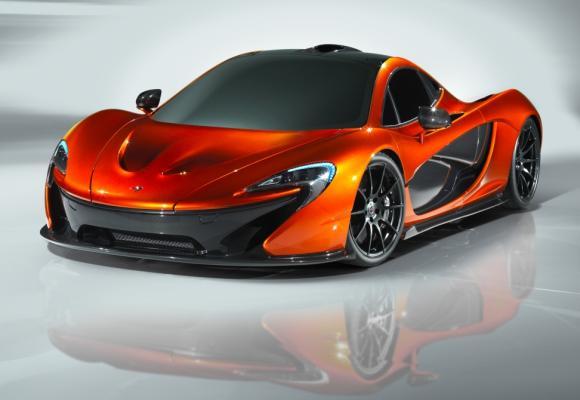 Ferrari and McLaren take battle off the track with their new super cars.
15 economies that will RULE the world by 2050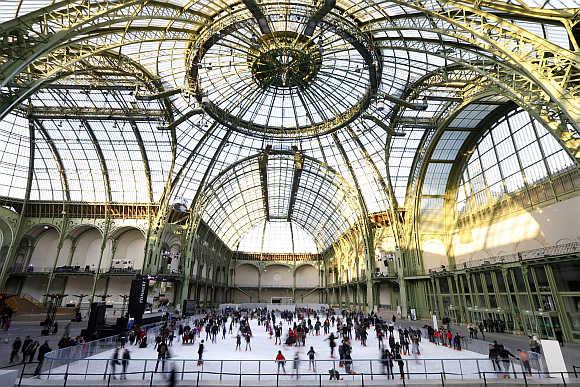 Let's take a look at some of the economic powerhouses by 2050.
7 factors that will DECIDE price of GOLD this year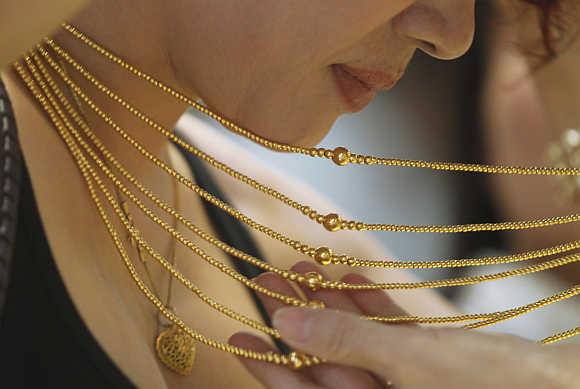 Let's take a look at the arguments that will decide the price of gold this year.
IMAGES: 30 most reliable car companies in the world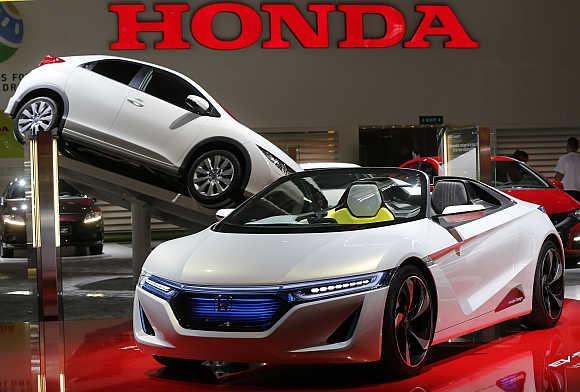 Let's take a look at some car companies and see how reliable their models are.
ILLICIT financial outflows: India ranked at No. 8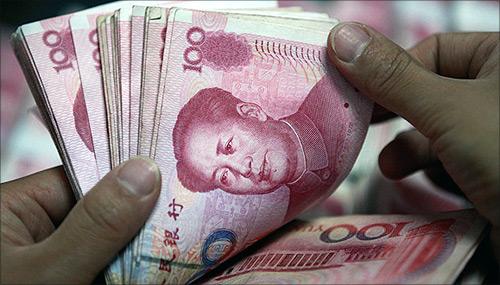 The developing world lost $859 billion in illicit outflows in 2010, an increase of 11% over 2009, according to Global Financial Integrity.
Samsung launches NEW Galaxy Grand at Rs 21,500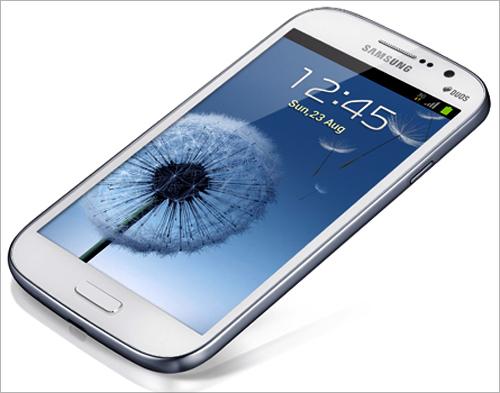 South Korean mobile handset maker Samsung on Tuesday launched its latest offering from its popular Galaxy stable, under the Galaxy Grand label, with dual-SIM, priced at Rs 21,500.
Transaction fee on air passengers? No, says SC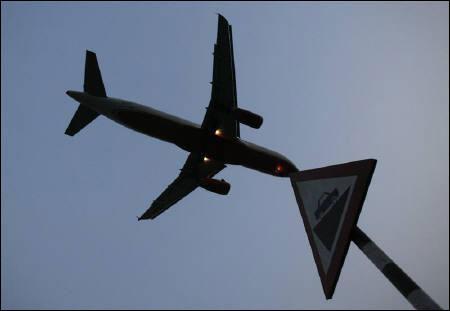 "The transaction fee shall not be collected from any passenger in any form or under any other name," a bench of justices D K Jain and Madan B Lokur said.
January 22, 2013
Smartphones will rule over handsets market in 2013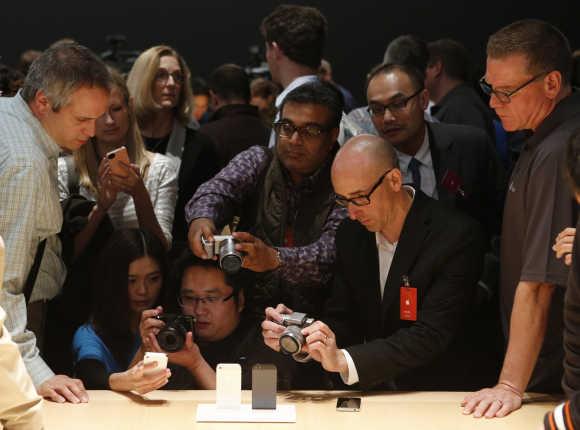 By 2018, smartphones will account for 69 per cent of all handset shipments.
Exit from highway project signals new GMR strategy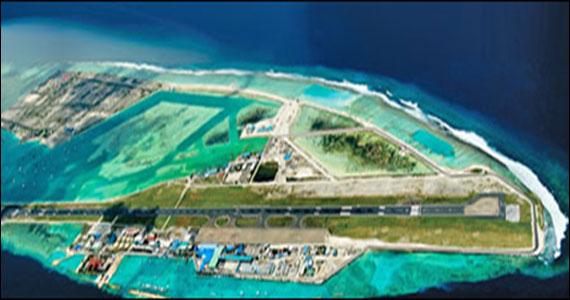 The company also needs to get its power plants going if it wants to reduce its debt burden.
'India likely to be water-stressed soon'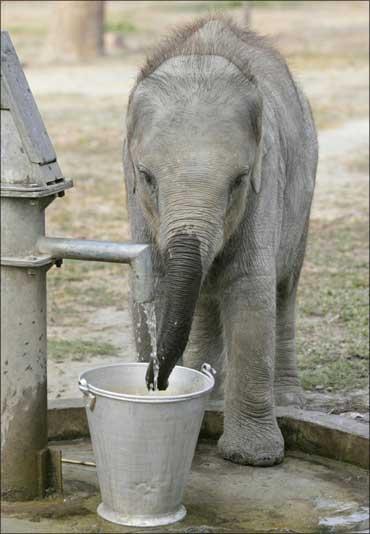 Planning Commission Member K Kasturirangan, who is also former Chairman of Indian Space Research Organisation, said the country should address the question of water recycling, desalination, hydrological mapping and optimisation of water usage.
COLUMN: All about India's firmer eastward gaze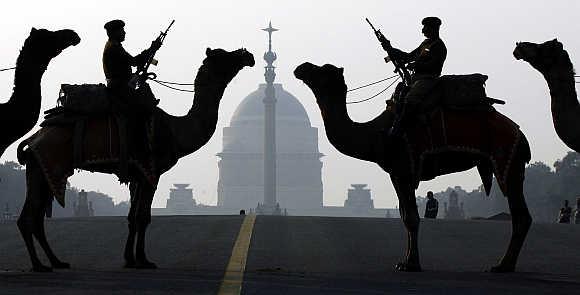 Leveraging Indo-Asean trade talks means a stronger Look East policy.
Fuel cost is artificially high: SpiceJet CEO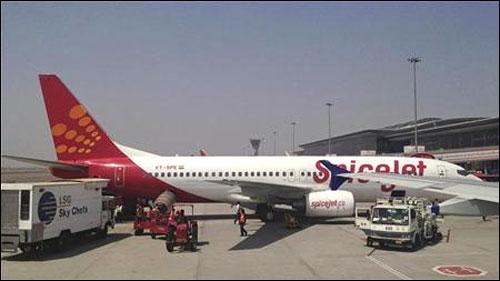 Neil Mills, chief executive, spoke to Business Standard on its strategy and the unprecedented scheme of selling a million tickets at a base price of Rs 1.
Why dual pricing of diesel will CAUSE problems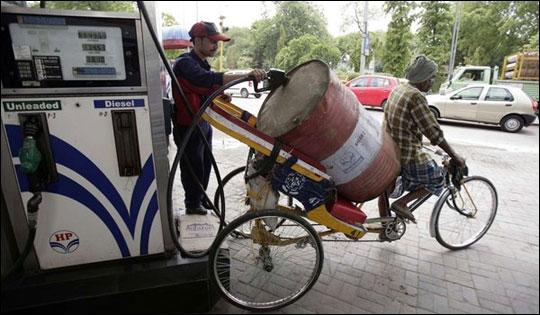 The current complex pricing of diesel will give rise to bribery and law-breaking.
Why corporate earnings are not as ROSY as it seems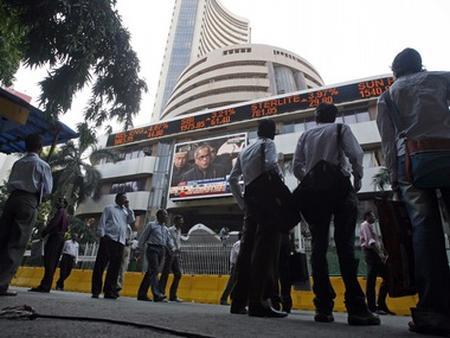 After several tumultuous quarters, corporate India's earnings are turning positive. The ongoing earnings season has started rather well, with even laggards beating most estimates. Dig deeper and you will realise that the recovery is not real.
Audi drives in the STUNNING R8 at Rs 1.35 cr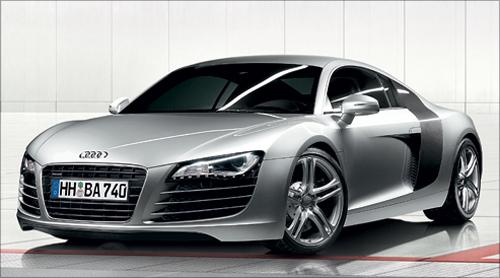 Luxury car maker Audi has launched a new version of super sports car R8 in India, priced between Rs 1.35 crore and Rs 1.74 crore (ex-showroom, Delhi).
IMAGES: 10 most beautiful currencies of the world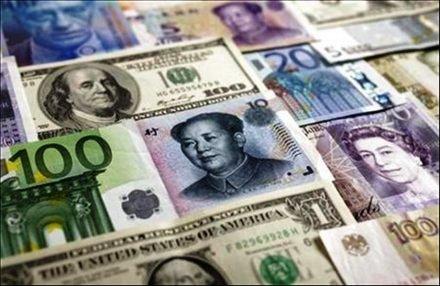 In this slide show, we present a brief history of the currency of India as well as 10 most beautiful currencies of the world.
Motown rocks! These 8 COOL cars may soon be in India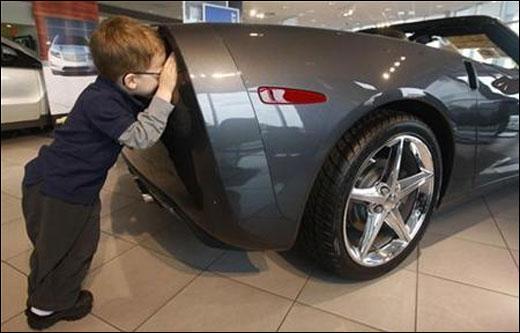 The ongoing Detroit Motor Show has plenty of interesting cars this time round
Initial wage negotiations at Hero inconclusive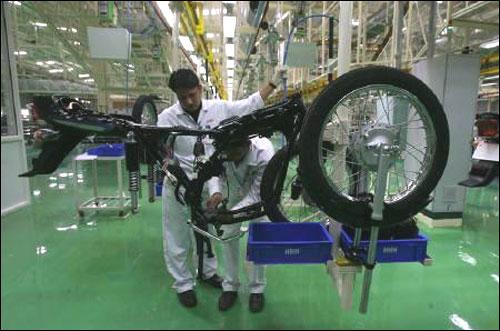 The initial wage negotiations between workers and management of two-wheeler major Hero MotoCorp's Gurgaon plant remained inconclusive on Monday and the matter has now been referred to Haryana Deputy Labour Commissioner for further deliberations.
Narendra Modi on what makes Gujarat an economic hotspot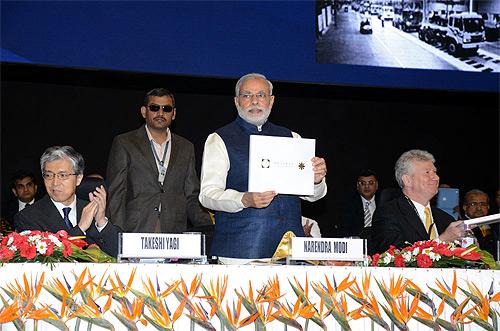 Despite the global slowdown, our growth rates in Gujarat have not been impacted very adversely, says Narendra Modi.
What you must do to SAVE taxes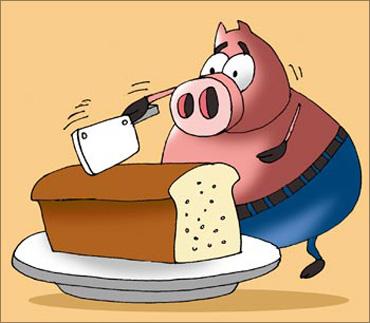 Before jumping to meet the investment target, check if you really need to.
IMAGES: Super Car Show 2013 all set to take off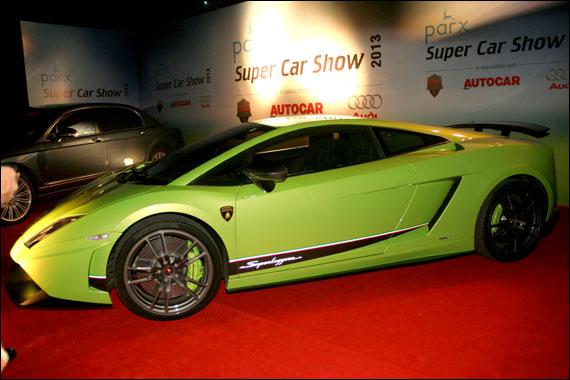 Hannu Mikkola will be present as the guest of honour at the Parx Super Car Show 2013.
Chidambaram kicks off his campaign to woo investment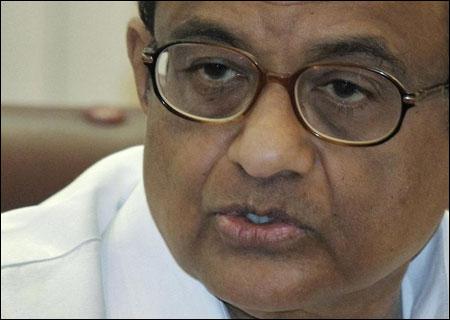 Chidambaram was also hopeful that fiscal deficit will be contained within the targeted 5.3 per cent of the GDP this fiscal and trimmed to 4.8 per cent in the next.
Sergey Brin spotted testing new Google glasses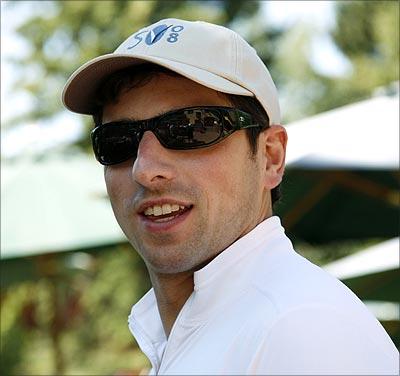 Straphanger Noah Zerkin spotted Brin riding a downtown train on Sunday evening, holding a plastic bag and sporting a winter hat.
Sony unveils thinnest and lightest Xperia Tablet Z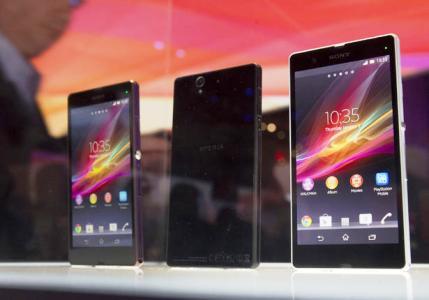 The tablet is complete with an array of impressive specs and running a modified version of Android 4.1.2 Jelly Bean.
Govt willing to support Kingfisher revival plan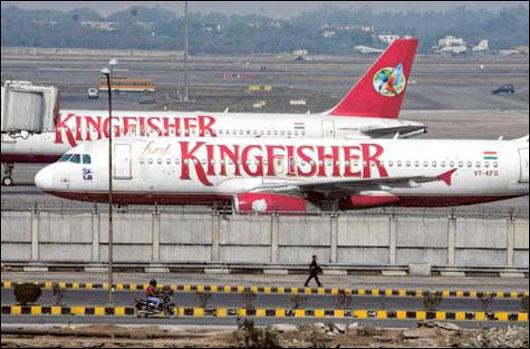 Kingfisher Chief Executive Sanjay Aggarwal met officials at the ministry of civil aviation to discuss the revival plan, which was earlier rejected by the regulator.
Small traders should not be affected by FDI: SC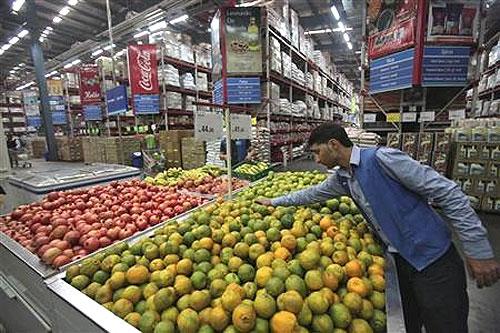 A bench headed by Justice R M Lodha asked the Centre to file its response within three weeks.
IMAGES: America's first ever Lego Hotel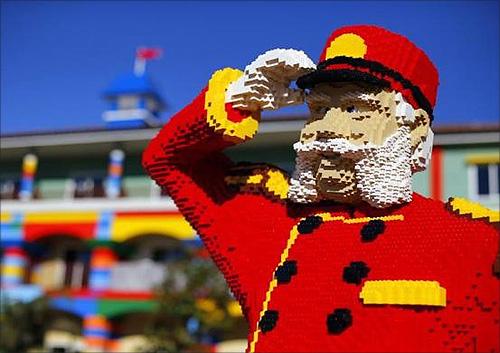 America's first ever Lego Hotel currently being built at Legoland in Carlsbad, California.
'Every transformation in India has come amidst crises'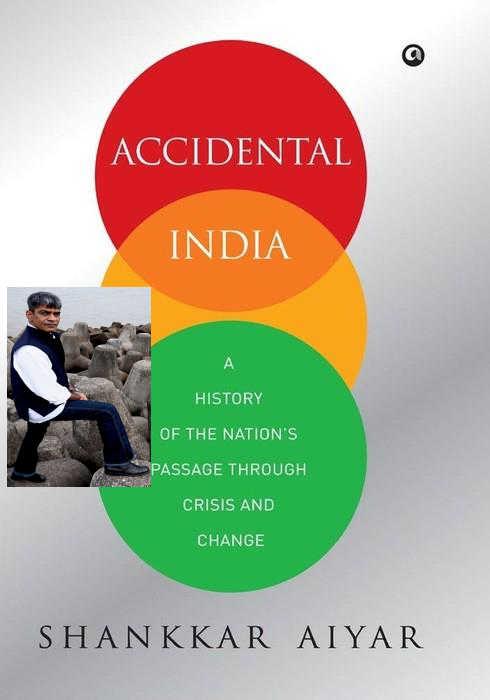 It is not as if the political class is unaware of the magnitude of the issues India faces. The disconnect is in the politician's belief that it is enough to manage the outrage to get re-elected, that electoral sops rather than long-term solutions is the road to sustain power, says Shankkar Aiyar, author of Accidental India: A History of the Nation's Passage through Crisis and Change.
January 21, 2013
Gold may become COSTLIER by Rs 700 per 10 gm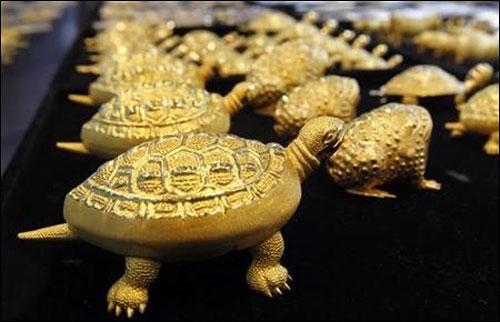 Gold prices are likely to rise by up to Rs 700 per 10 gram in the short term with tapered demand following the government decision to hike import duty on the precious metal, according to jewellers and analysts.
Govt hikes import duty on gold, platinum to 6%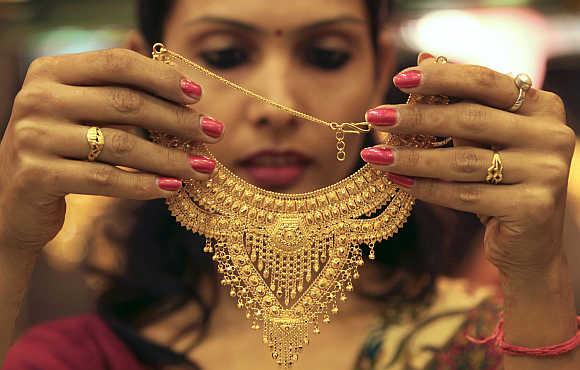 Gold imports in 2011-12 amounted to $56.5 billion and in the current financial year, till December, they are estimated at $38 billion.
JLR to assemble 2nd model in India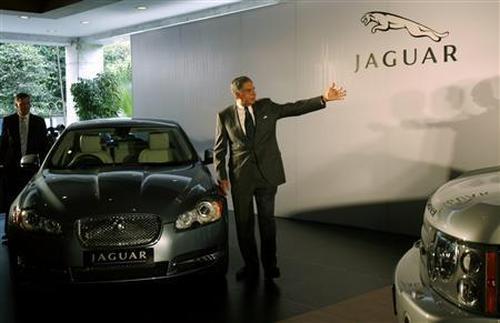 The variant, which will be the second JLR model in India, with a 2.2 litre diesel engine will be introduced in India for the first time at an entry price of Rs 44.5 lakh or Rs 4.45 million (ex-showroom, Mumbai) and will be assembled at Tata Motors' Pune facility.
Spicejet bounces back; posts Rs 102 cr profit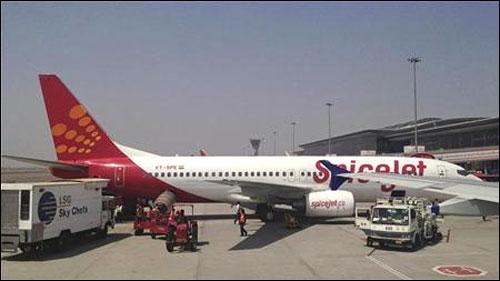 The Chennai-based airline promoted by Kalanithi Maran had reported a net loss of Rs 39.26 crore (Rs 392.6 million) in the same period the prior year.
Catamaran fishing in uncharted waters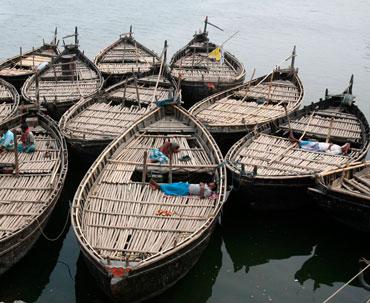 Launched as a raw fish supplier, the company is now planning to set up organised centres to sell both raw and cooked fish.
Lamborghini global sales jump 30%; India up 21%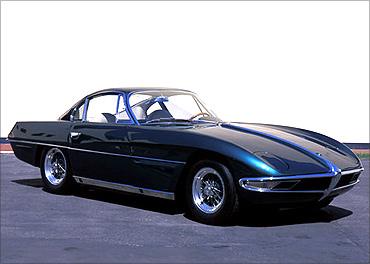 During the year, the Asia Pacific region contributed 35 per cent of the global total sales.
Watch out Porsche, Ferrari; Corvette is BACK!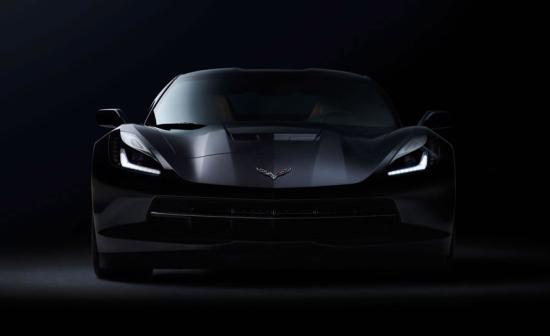 On 60 anniversary of 'America's sports car' Corvette, we look at the past and the future of this iconic machine.
A peek into secretive world of Kalanithi Maran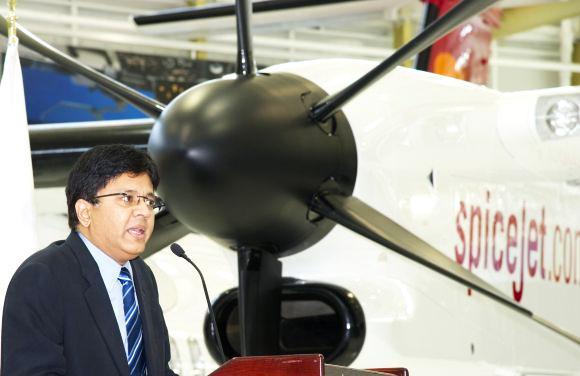 Kalanithi had started Sun TV in 1993 with a team of 25, many of whom were his friends from college. In 2012, Forbes estimated his wealth at $2.8 billion. Was it all business acumen behind meteoric his rise? Find out
Dreamliner probe widens, excess battery voltage ruled out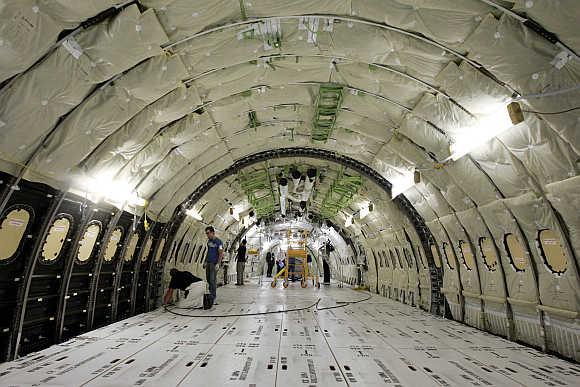 Last week, governments across the world grounded the Dreamliner while Boeing halted deliveries after a problem with a lithium-ion battery on a second 787 plane, flown by All Nippon Airways Co, forced the aircraft to make an emergency landing in western Japan.
Life after Hotmail: How SUCCESSFUL is Sabeer Bhatia?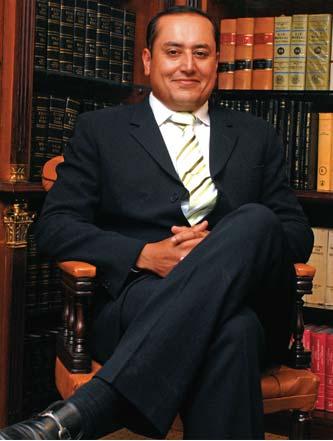 Sabeer Bhatia may not have hit bull's eye with his recent ventures, but he loves the challenge of setting up new businesses.
Truths investors won't tell FM on his Singapore trip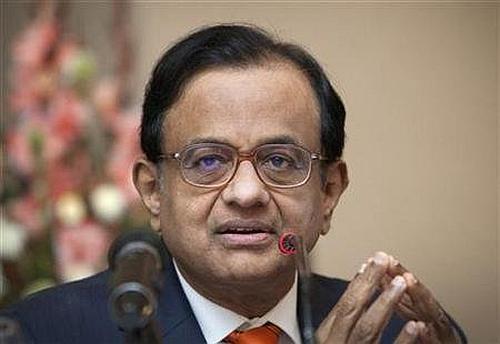 India needs administrative reforms that make it easy for investors to do business in the country. Currently, it is more difficult to do business in India than in Rwanda, Pakistan, Nepal, Kenya, Nigeria and Bangladesh.
World's top 20 economic SUPERPOWERS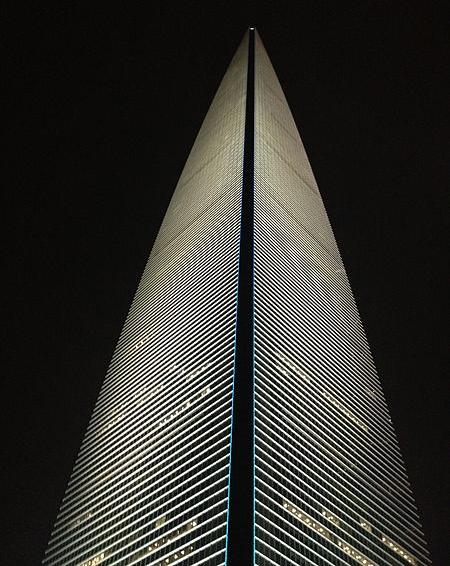 The world economy is projected to grow at an average rate of just over 3% per annum from 2011 to 2050, doubling in size by 2032.
How diesel price HIKE will ADD to inflation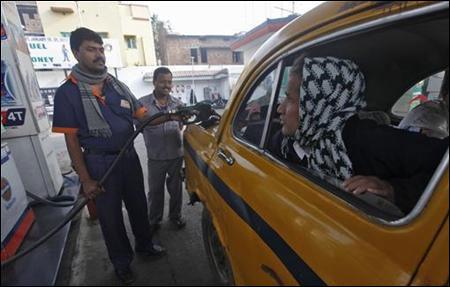 However, the American brokerage said it continues to expect the Reserve Bank to cut policy rates by 25 bps on January 29.
Post Budget, prices of diesel SUVs may go up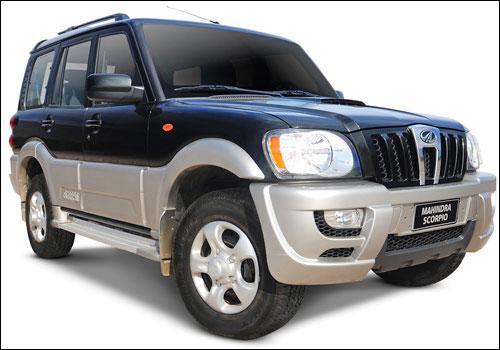 Move to be aimed at reducing subsidies on the fuel.
Crisis: Diamond dream SHATTERS in Surat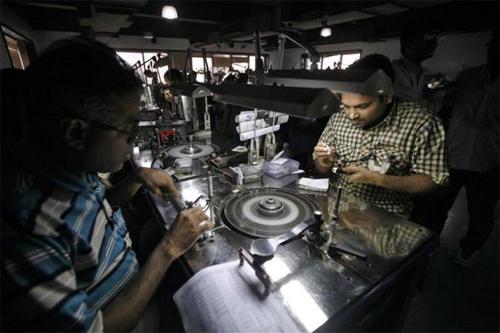 One thousand and five hundred diamond polishing units of Surat had got together to challenge the monopoly of multinationals by sourcing rough diamonds straight from miners.
Tata Consultancy Services set to OVERTAKE Infosys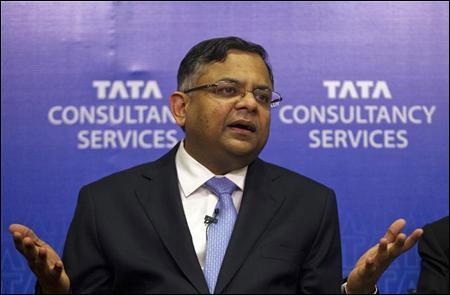 Tata Consultancy Services, India's number one information technology services company, could overtake Infosys to become the most profitable one for the first time on a full-year basis in 2012-13.
Q3 results season starts with a BANG!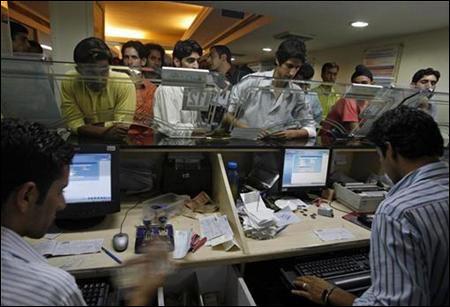 The aggregate numbers suggest an improvement in the operational performance of these companies.
January 20, 2013
Why Microsoft, Intel are feeling threatened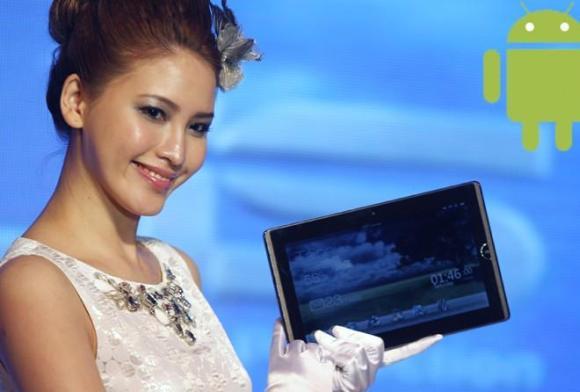 Tablet makers have started eating into computer market heavily. Find out what Intel and Microsoft are doing to regain lost ground.
What retailers are doing to get you off shopping sites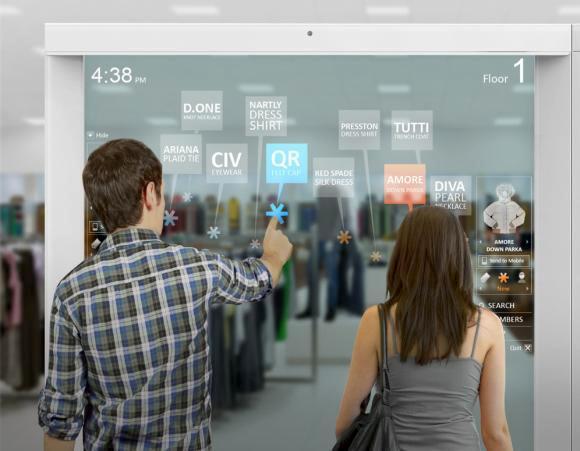 Threatened by the e-commerce websites, retailers are investing heavily in future technologies to change you shopping experience. Find out what they are doing.
IMAGES: Most expensive liquors in the world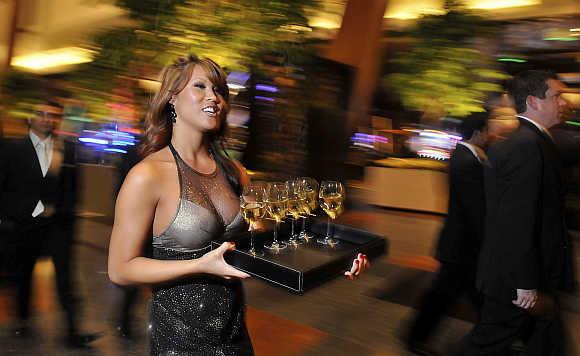 Let's take a look at 20 most expensive liquors in the world.
January 19, 2013
Takeover code tweak to aid Diageo-USL deal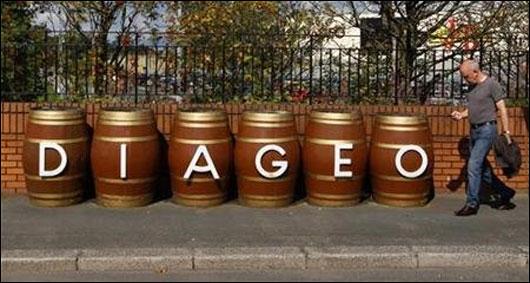 The question now is, legal experts say, whether the new norms would come into effect prospectively or retrospectively.
Fortis injects a dose of movies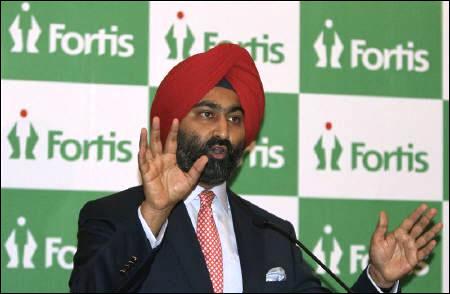 Gurgaon hospital to screen cinemas as non-commercial venture.
Boeing to compensate Air India for grounded Dreamliners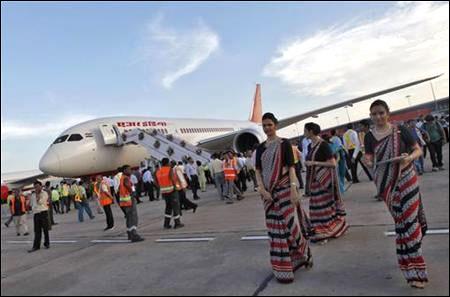 Air India would start inspecting its six Boeing 787 Dreamliners from Tuesday.
January 18, 2013
Boeing must compensate Air India, says Ajit Singh
Air India has grounded six of these planes in its fleet.
What petrol, diesel, LPG will cost in 4 metros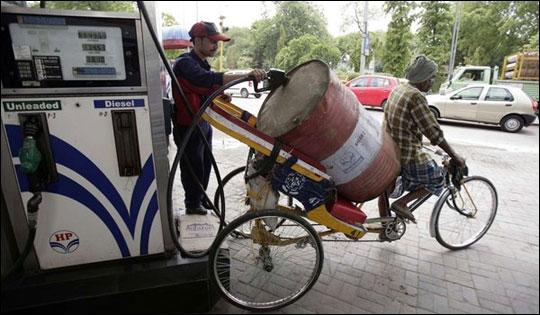 The government has partially deregulated diesel price allowing a hike of 40-50 paise a litre per month for retail customers and nearly Rs 11 for bulk consumers, a step that is feared will have a cascading effect on inflation.
Why diesel price hike is good for India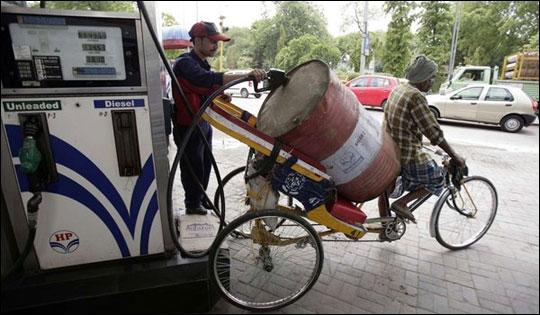 India's move to raise the price of subsidised diesel should help with its plans to sell shares in state companies, including Oil India Ltd, to help bridge the government's fiscal deficit and gives a boost to private oil refiners looking to enter the market for bulk diesel sales.
Are foreign automakers beating Indian on their turf?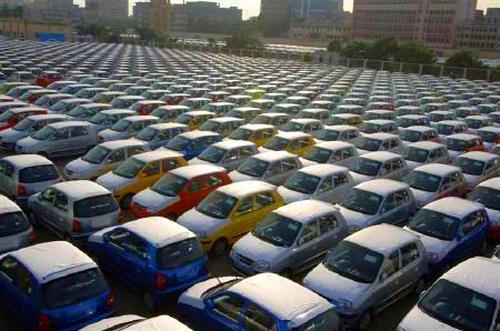 India is expected to grow at a fast clip for many more years to come. So, every automobile maker worth its ignition key wants a piece of the action.
How Sistema plans to strike it big in India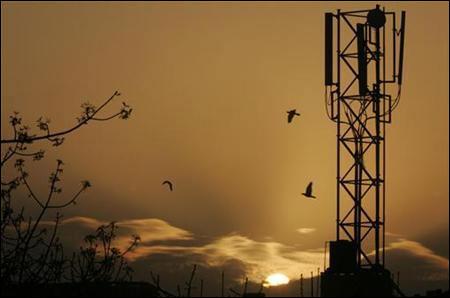 The company hopes to sell devices that keep track of everything from buses, terrorists to loved ones.
Are Indian CEOs OVERPAID?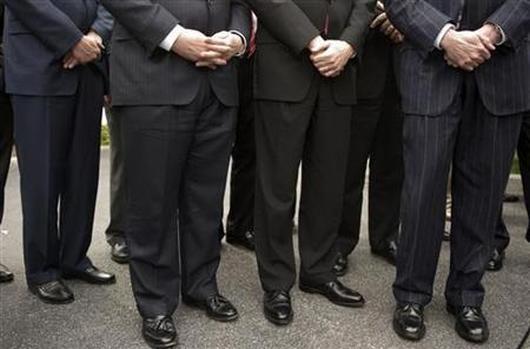 PM raised the CEO salary issue couple of years back. RBI and Sebi, too, flagged it recently. Are companies really paying their CEOs more than their counterparts elsewhere?
Taj's lease woes continue: Now, Palace fate uncertain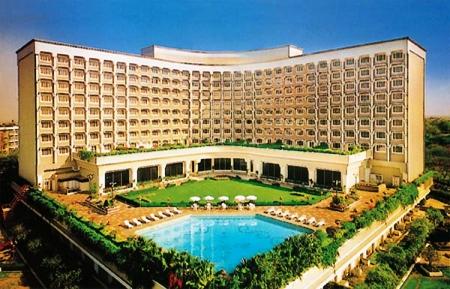 DDA exploring options, including auction and renewal of lease.
Chinese economy posts SLOWEST growth in 13 years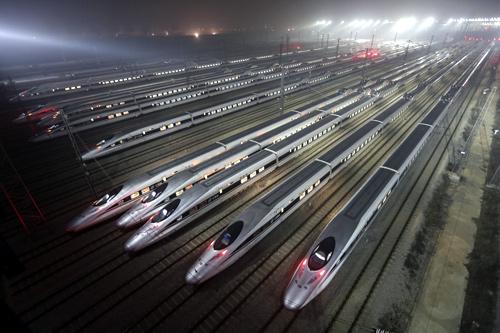 The Chinese economy grew at its slowest pace in 13 years posting 7.8 per cent year-on-year growth in 2012 amid external jitters and domestic woes.
IMAGES: World's 25 most amazing libraries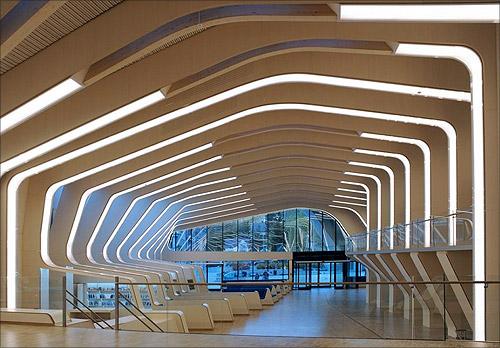 These are a book lover's paradise.
IMAGES: Industrialists featured on postage stamps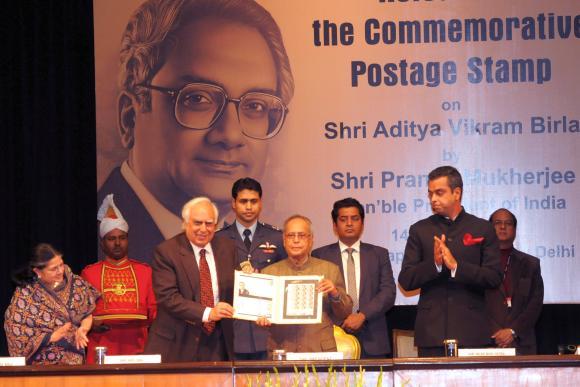 Here are some of the prominent businesspersons and organisations India Post has featured on their stamps.
Cities with HIGHEST, and LOWEST per-capita GDP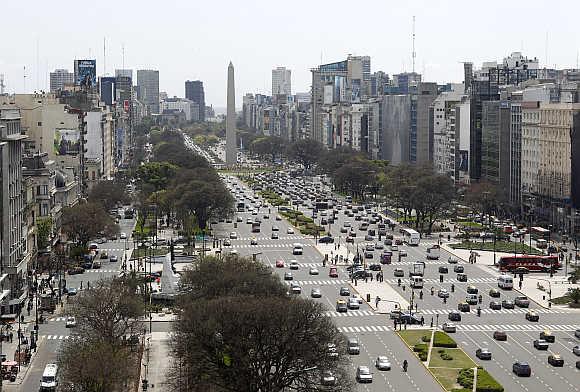 Let's take a look at highest and lowest per-capita GDP in largest metropolitan economies around the world.
IMAGES: Birth, flight and grounding of Dreamliner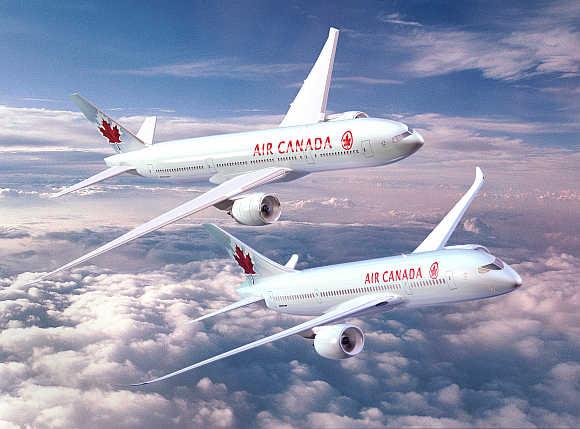 Let's take a look at the birth, flight and grounding of Dreamliner.
This Indian city is the world's MOST POLLUTED!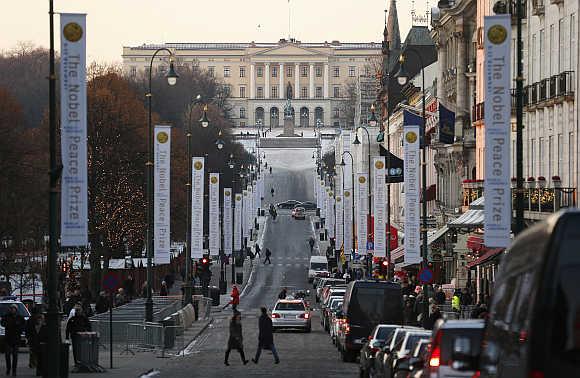 Let's take a look at some of the most polluted cities in the world's biggest economies.
Indo-Pak tension casts a shadow on border trade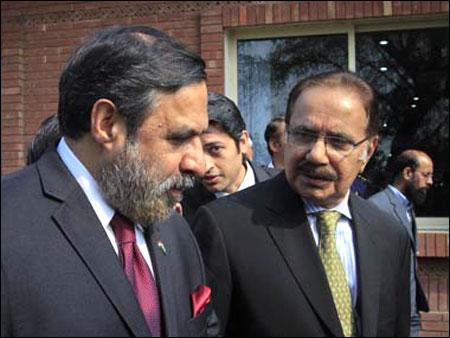 According to customs officials, the cross-border movement of trucks will drop further.
Wipro's Q3 net up 18% at Rs 1,716.4 crore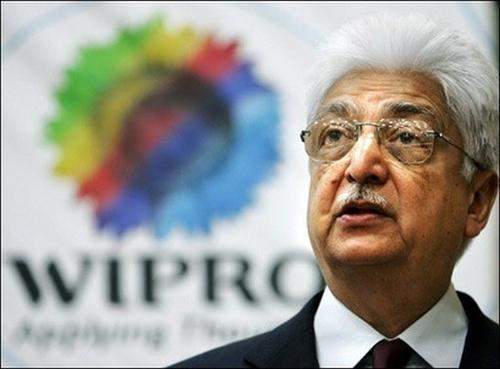 The Bengaluru-based company had posted a net profit of Rs 1,456.4 crore (Rs 14.56 billion) in the year-ago period, it said in a filing to the Bombay Stock Exchange.
Par Panel for rice at Rs 3, wheat at Rs 2 to ALL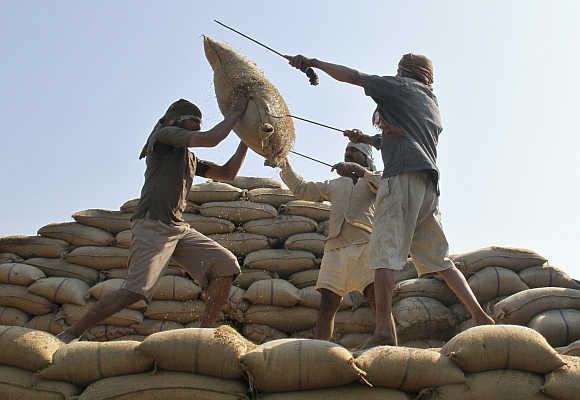 A Parliamentary panel suggested scrapping separate foodgrain rate and quota for poor and general public and said the UPA's ambitious Food Bill should guarantee 5 kg of rice and wheat to all beneficiaries at uniform price of Rs 3 and Rs 2 per kg, respectively.
Pix: WORST companies to work for in AMERICA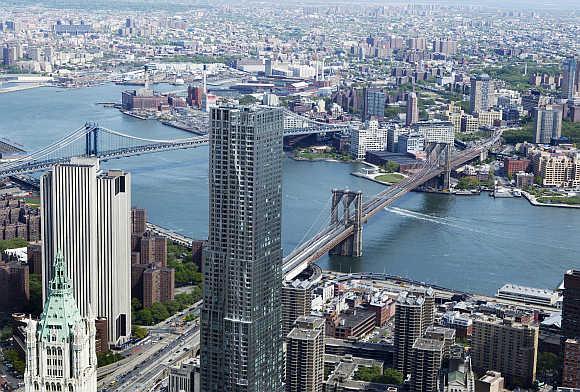 Let's take a look at some of the worst companies to work for in the United States.
IMAGES: 10 most popular car launches of 2012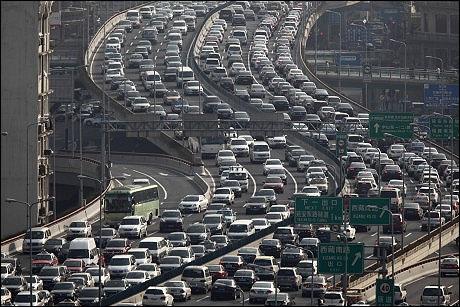 12 was undoubtedly a year of shocks and surprises for the automobile industry of India.
January 17, 2013
Diesel price hiked, petrol to be cheaper
The government has allowed oil companies to raise diesel price by 50 paise a litre per month; bulk users to be charged market price.
Importers continue to stock up gold for weddings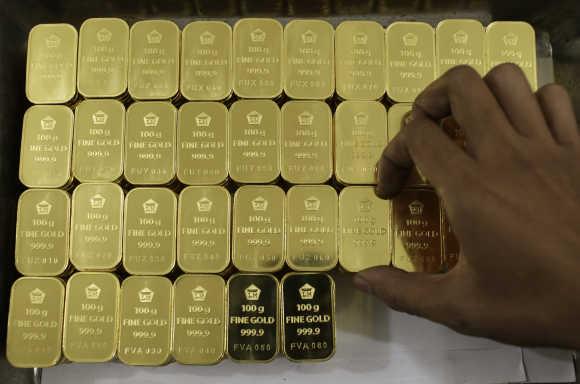 The wedding season in India, the world's biggest buyer of the metal, is slated to start later this week and will continue until May.
Will Renault's small car bet pay off?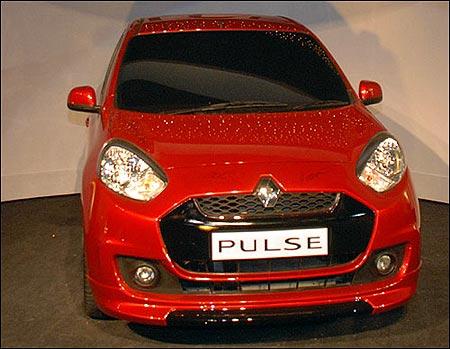 Carlos Ghosn has appointed small-car specialist Gerard Detourbet to design one specially for India.
Stunning VIEWS from London's new skyscraper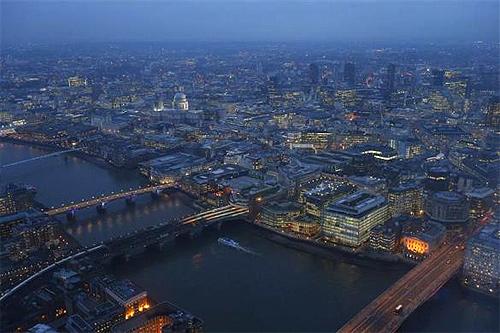 Standing 309.6 metres (1,016 ft) high, the Shard is the second-tallest building in Europe, and the second-tallest free-standing structure in the United Kingdom.
10 companies that will record MOST PROFIT in 2013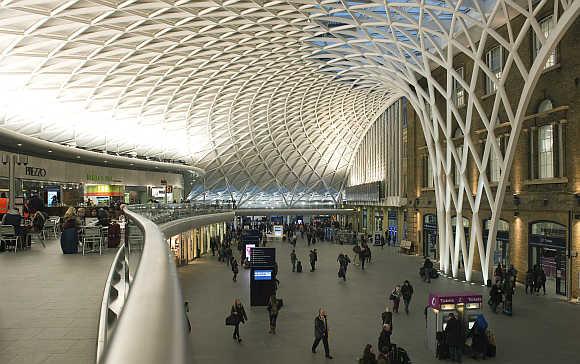 Let's take a look at companies projected to record biggest profits this year.
IMAGES: Stunning pedestrian bridges across the world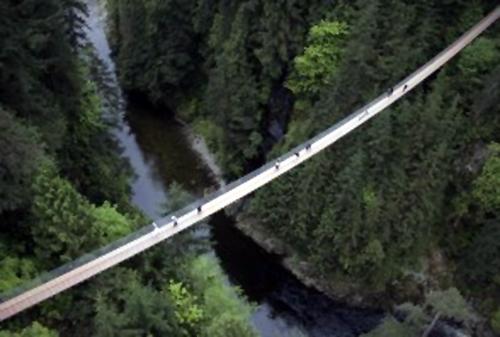 These pedestrian bridges offer mind blowing views and have innovative features making them architectural marvels.
World's BIGGEST emerging markets for retail sector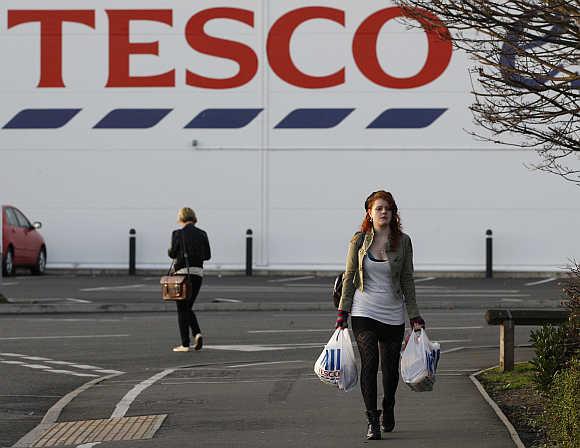 Let's take a look at some of the biggest emerging markets for the retail sector.
Don't bring new taxes in Budget, India Inc tells FM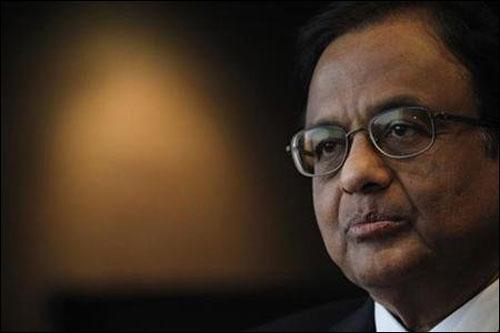 Stresses on need to boost investor sentiment through stable regulation.
Tension with Pak to wound medical tourism industry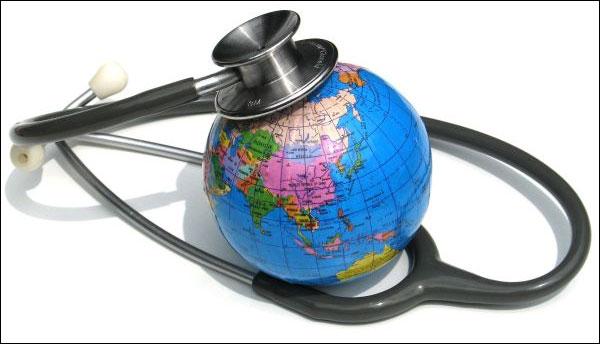 Hospital chains like Apollo, Medanta, Max and Ganga Ram attract patients from Pakistan.
Flying from Mumbai to be COSTLIER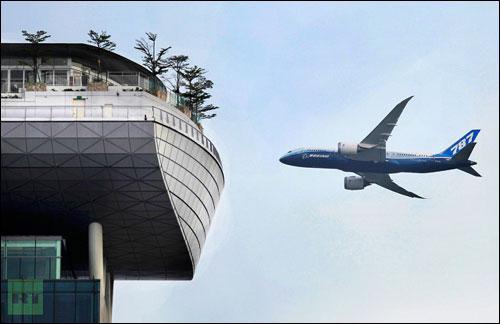 The order would take effect from February 1 and be in force for a year.
Bengal Leads 2013: No-show from India Inc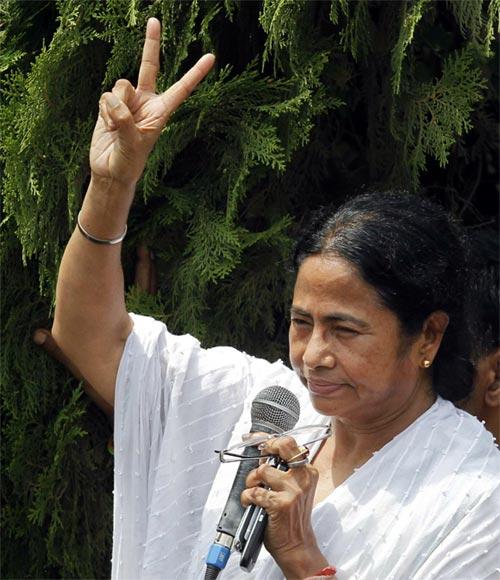 The only flag bearers of Bengal Inc were Umesh Choudhury, vice-chairman, Titagarh Wagon; Sanjay Bansal, head, Ambootia Tea, S K Banerjee, head, Makaibari Tea.
Religion meets business at KUMBH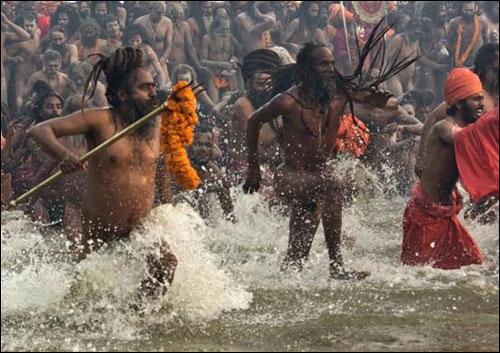 Consumer companies see Rs 1,500-crore sales opportunity.
20 INDIAN firms that will shape the global economy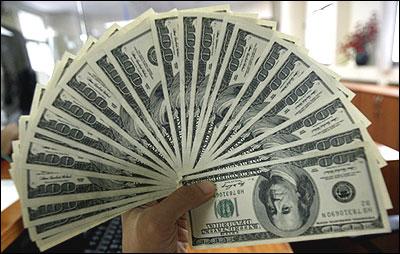 Twenty Indian firms are among the 100 'global challengers' that are not only reshaping their respective industries but are also outpacing established players from the West, according to the Boston Consulting Group.
January 16, 2013
Hyundai to hike car prices from Feb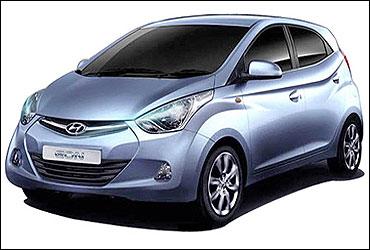 Hyundai Motor India will increase prices of its vehicles by up to Rs 20,000 across all models by February 1.
SPECIAL: Corporations, children and responsibility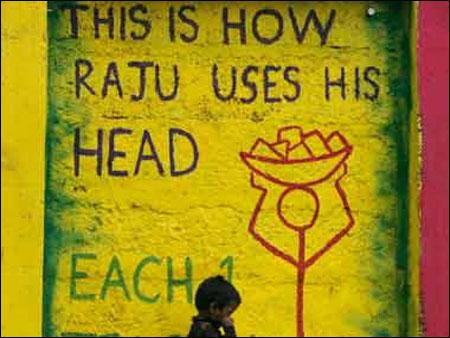 Companies can be more alert on how various aspects of their operations impact children, writes .
'Modi model,' template for India's development?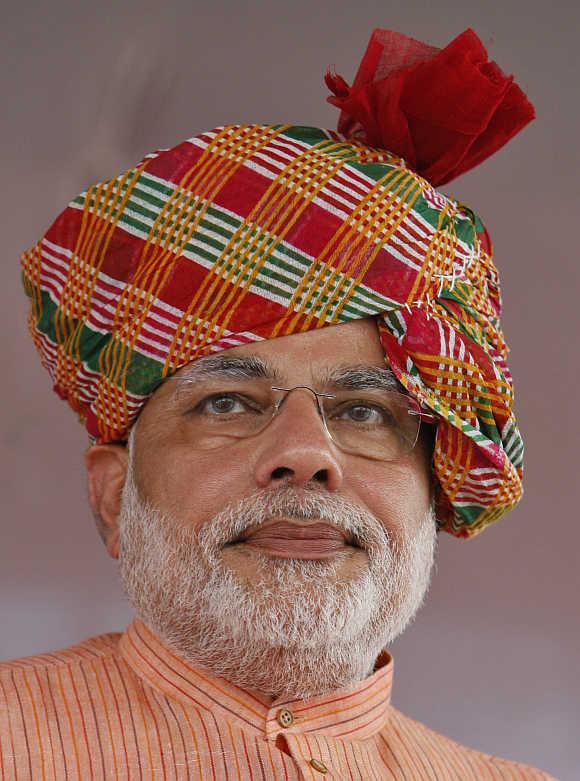 There are those who question whether Gujarat is the growth miracle that many claim or routinely assume that it is, says .
25 companies granted MOST PATENTS in 2012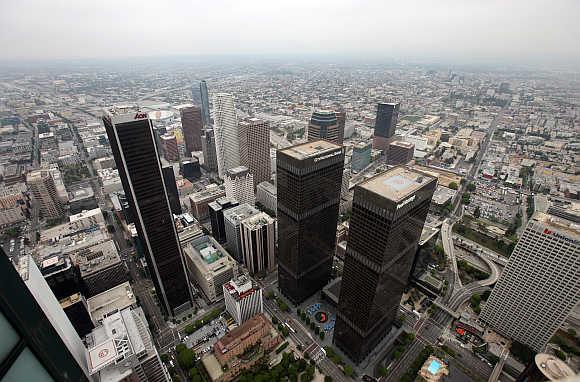 Let's take a look at some companies that were granted most patents in 2012.
2013 Maruti Wagon R: Better looks and improved mileage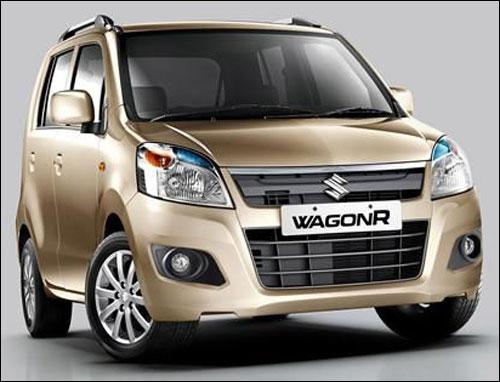 Rolled out in a fleet of four, which comprises three petrol variants along with a CNG counterpart, the freshly redesigned Wagon R has much more than just an exterior upgrade to offer its buyers.
PIRACY threatens world's most crucial oil routes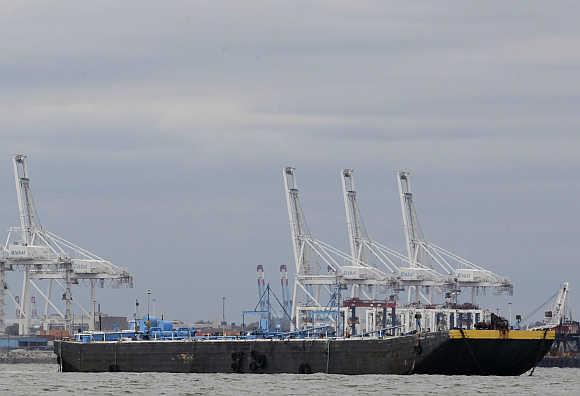 Let's take a look at most important oil chokepoints in the world.
Wikipedia launches online travel guide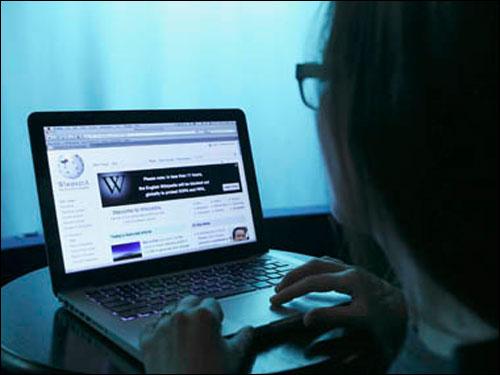 Wikivoyage.org debuts with 50,000 articles in more than a half-dozen languages.
IMAGES: Glimpses from Gujarat's bustling economy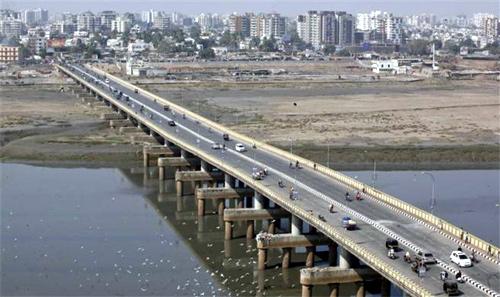 Gujarat is one of the most prosperous states in India.
Facebook UNVEILS new friends-based search tool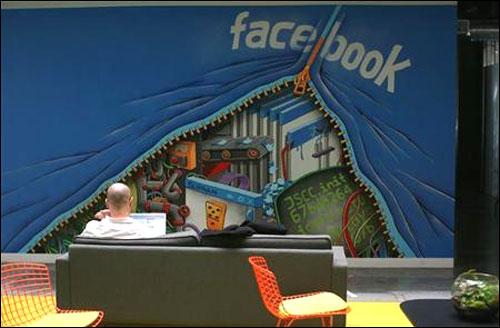 Called the 'graph search', it allows users to search people, places with the social network.
Jet to END Milan flights to cut LOSS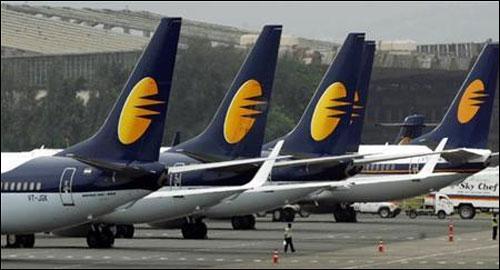 Jet, earlier, pulled out of Johannesburg, New York routes.
IMAGES: Mind-blowing cars at the Detroit Auto Show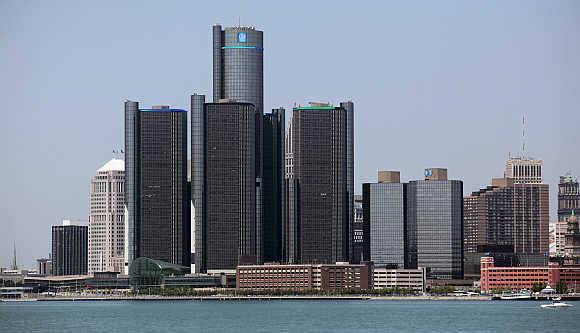 Let's take a look at some of the world's most impressive cars at the Detroit Auto Show.
Infy partners NovaSom to offer cloud-based user portal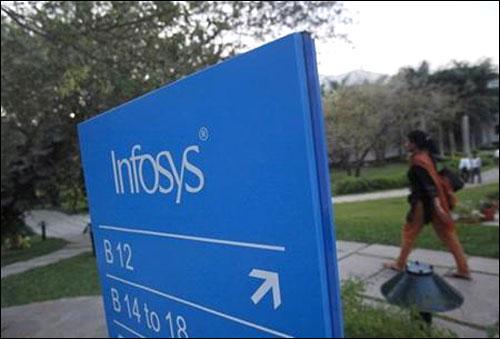 The new portal provides physicians with a single, easy-to-use interface that speeds up the order-to-delivery of devices, processing of diagnostic data and management of insurance claims.
IMAGES: GDP growth in India and around the world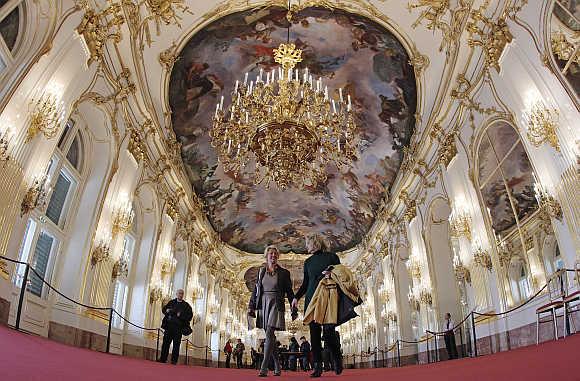 Let's take a look at GDP growth around the world, including India.
Japan's ANA GROUNDS all 17 Boeing 787s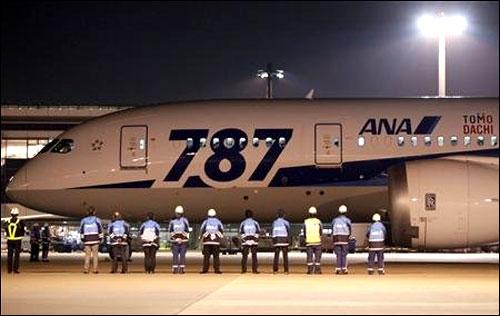 ANA said instruments on a domestic flight early Wednesday indicated a battery error.
SPECIAL: Are women employees SAFE in India?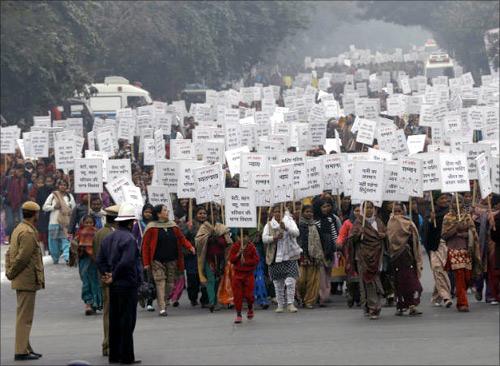 It is both bold and subtle. Sexual harassment in office or outside is a reality for most women. India Inc needs to respond better to their concerns.
Last minute tax planning: A COMPLETE guide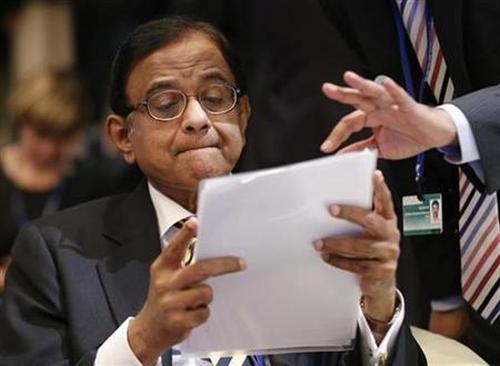 Broadly, there are three ways toensure that you pay optimal tax; Claiming tax free income, incidental actions that bring tax benefits and finally investing/saving for tax benefits.
Indo-Pak trade talks come to a HALT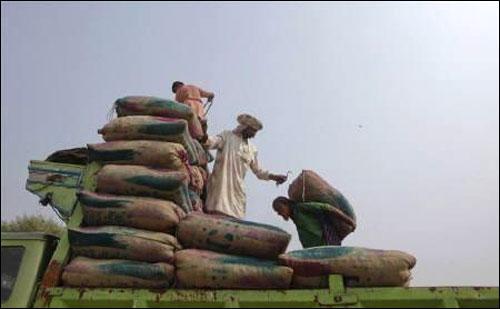 The Indian side has clearly told Pakistan it would not proceed any further on the matter.
January 15, 2013
How to plan your finance post wedding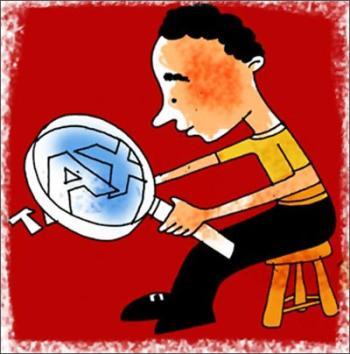 It is important that as a newly married couple you take time to focus on your combined finances.
Remarkable economic growth in India, China: Bernanke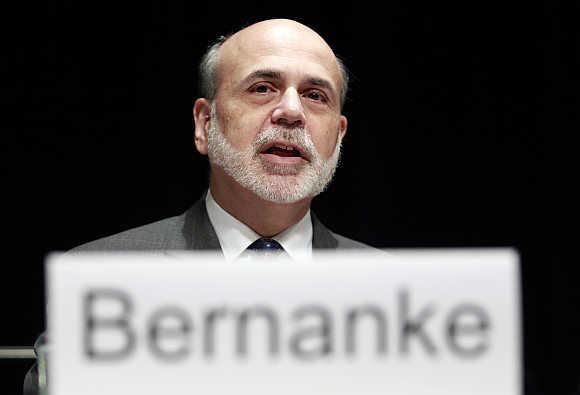 Emerging markets like India and China are witnessing a remarkable transformation, despite a slowdown in economic growth, lifting millions of people out of poverty, Federal Reserve Chairman Ben Bernanke has said.
IMAGES: A restaurant where robots cook and serve food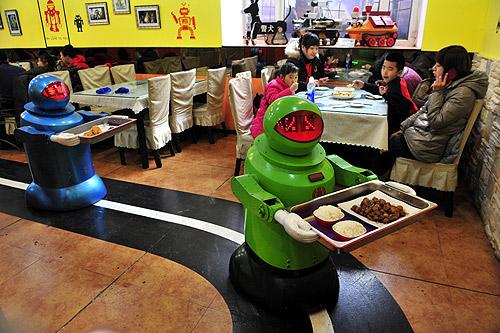 A sci-fi restaurant in China has employed robots to work as waiters, cooks, entertainers and receptionists.
IMAGES: Check out these interesting and whacky gadgets!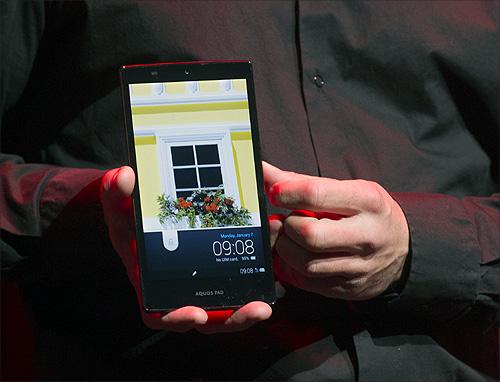 Some interesting and whacky gadgets showcased at this year's Consumer Electronics Show in Las Vegas.
American companies that hire MAXIMUM foreign workers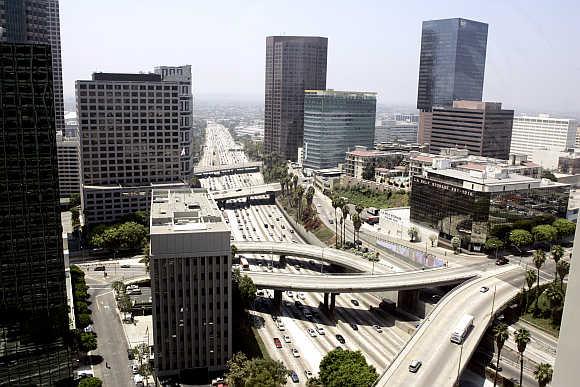 Let's take a look at companies that issue most visas.
IN PIX: Why Audi Q5 will remain leader in its segment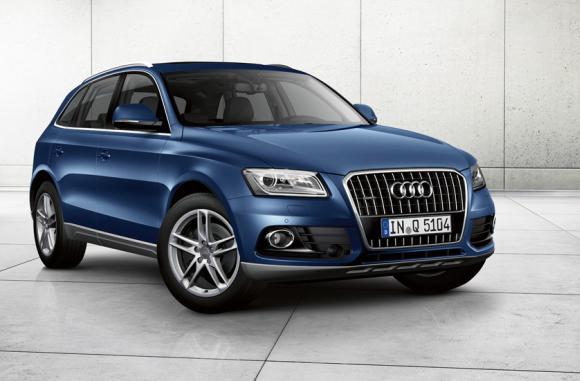 The face-lifted Audi Q5 now looks more elegant, had a powerful engine and is more stable. For those obsessed with mileage, the SUV gives a 14.6 kmpl.
Dreamliners bring Air India reason to CHEER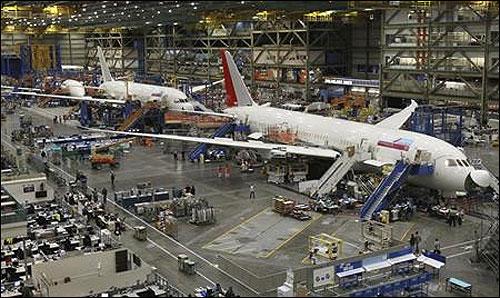 Sale, leaseback of aircraft fetch Air India $150 million; funds to be used to partly repay bridge loan.
IMAGES: Most innovative companies in the world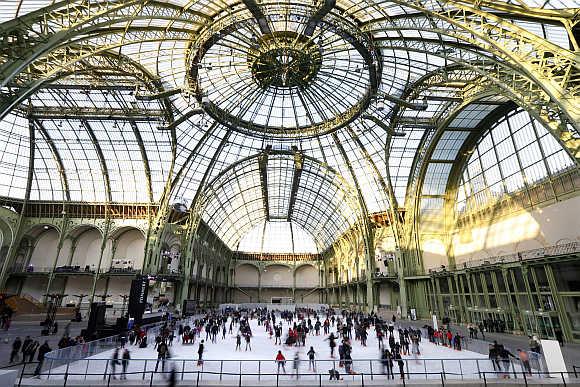 Let's take a look at some of the most innovative companies in the world.
Is Gujarat as 'VIBRANT' as Modi markets it?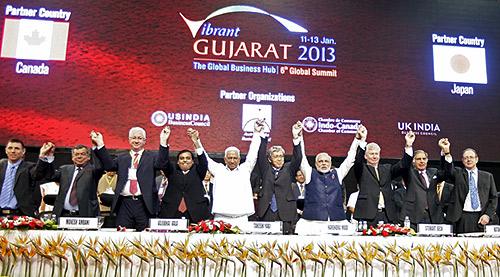 The writer feels that though Gujarat has made rapid economic progress, the growth has not been inclusive.
A rush to SAVE taxes can cost you dear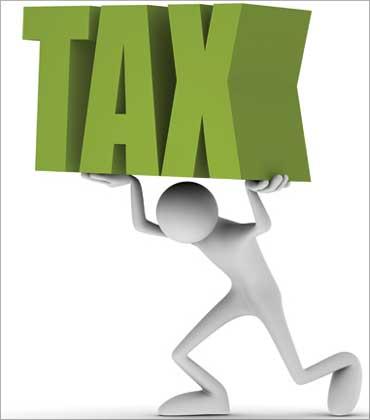 It often leads to unnecessary investments, which might not be able to serve your goals.
January 14, 2013
TCS Q3 net jumps 27% to Rs 3,550 cr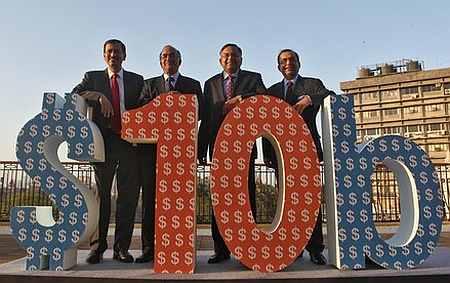 The company's revenues rose 21.7 per cent to Rs 16,070 crore (Rs 160.7 billion).
Why some reforms on anvil are not good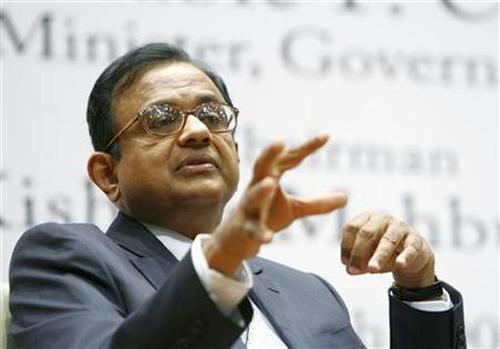 While government should be appreciated for recent reforms, some on the anvil seem ill considered. These include higher tax rates above an income threshold, the re-introduction of the estate duty, and higher import duty on gold.
Big real estate boom in Pune's hotspot Ambegaon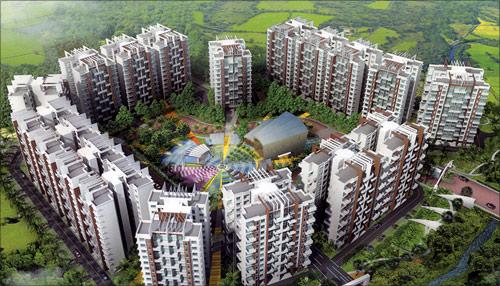 Ambegaon is going to be one of Pune's most vibrant real estate boom areas over the next 10 years.
New Maruti Wagon R @ Rs 3.58 lakh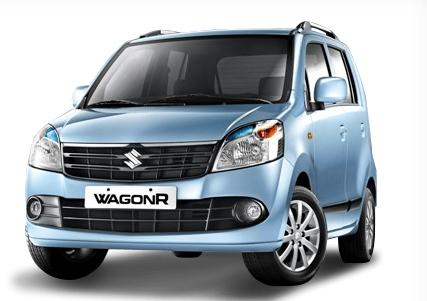 Although the new Wagon R will be costlier by about Rs 10,000 across variants from the outgoing version, it will be more fuel efficient by 8 per cent at 20.51 kmpl.
Indian economy - A VICTIM of two experiments?
India's monstrous public distribution system ensured that the government, and not private players, became a huge hoarder of food grains.
Bank-linked insurance may not be cheaper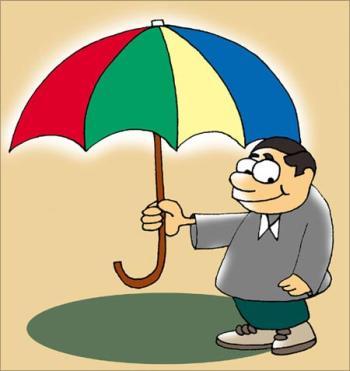 Many of these are group products and don't get tax benefits; compare premiums and products, make sure they fulfil your needs.
Not all convinced on INFOSYS turnaround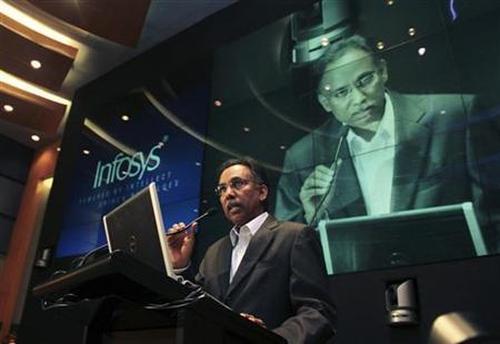 A handful of brokers upgraded their views on IT outsourcer Infosys Ltd after better-than-expected earnings on Friday spurred a nearly 17 percent rally in its shares, although some company watchers remain unconvinced it has turned the corner after a string of disappointing quarters.
Your mobile number on sale for 30 paise!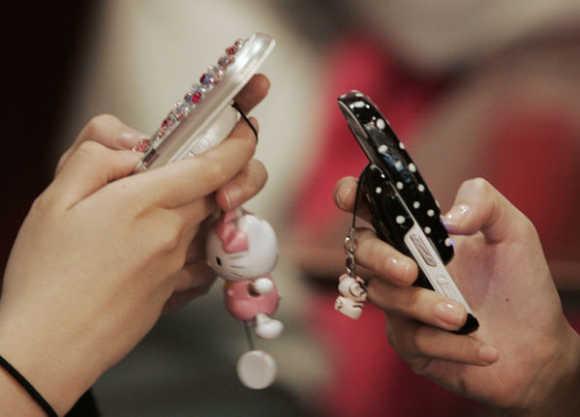 There are firms that collect your personal contact details from multiple sources. What can you do?
MahaVitaran opposes rate revision of Dabhol project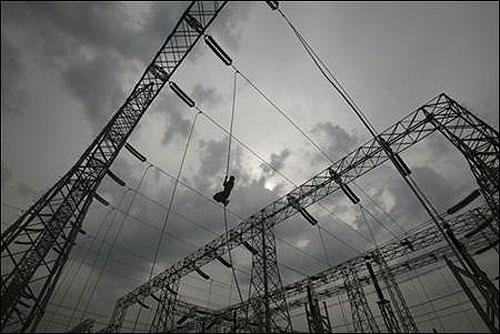 The Dabhol power plant has seen power generation plunge in recent days on account of dwindling gas supplies.
Banks want debt repayment in KFA's revival plan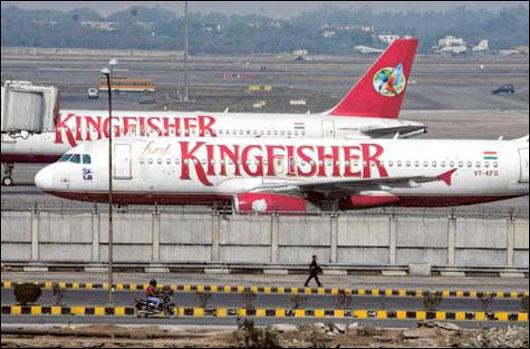 Kingfisher had been asked to give its repayment plan in that meeting, failing which the lenders would not be shy of starting the process to sell its assets pledged with them, bankers said.
IMAGES: Ferrari F12 is most powerful road-going car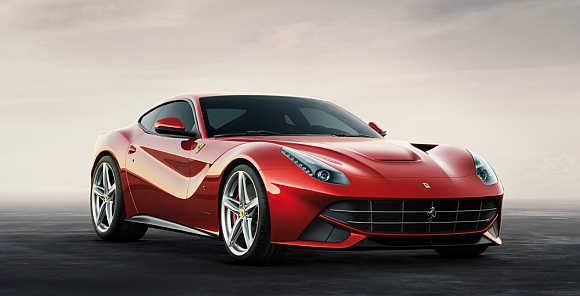 Rohin Nagrani drives the most powerful road-going Ferrari ever.
Run-up to the Budget: FM wields the axe on allocations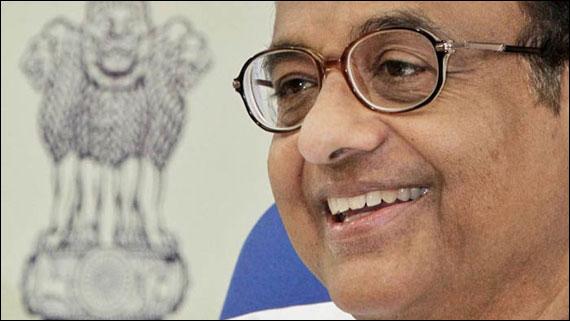 Before Budget, departments see outlays shaved.
India-Mauritius trade pact put on hold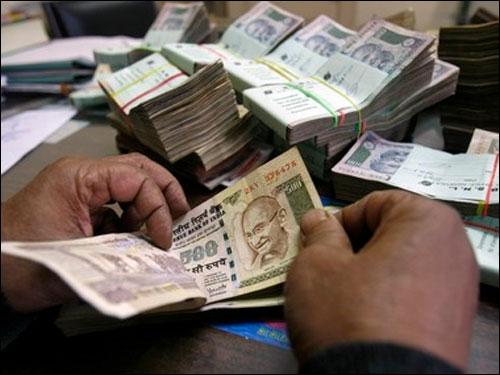 Talks not to resume till the island nation expedites revision of double-taxation avoidance agreement.
IMAGES: 15 most congested cities of the world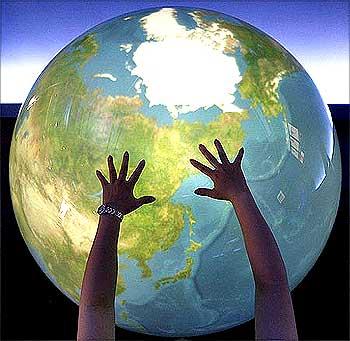 MSN.com recently came up with a list of 15 most congested cities of the world.
BIGGEST fees paid by companies to banks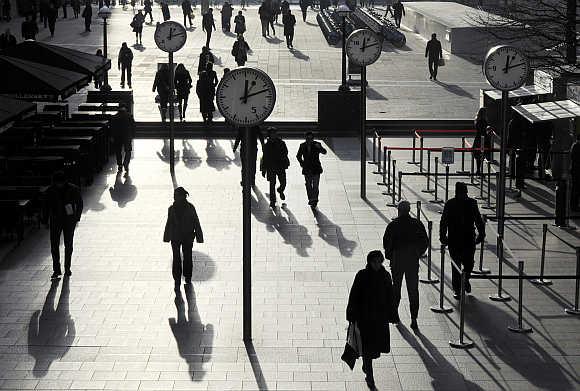 Let's take a look at some of the biggest corporate fees paid to investment banks by companies.
Labour unrest brews at Hero MotoCorp's Gurgaon unit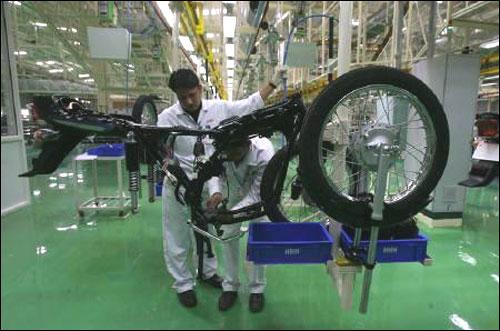 For the past 15 days, workers at the Hero factory have been wearing black arm-bands and abstaining from tea within the premises.
Planning for a big car? Check these face-lifted sedans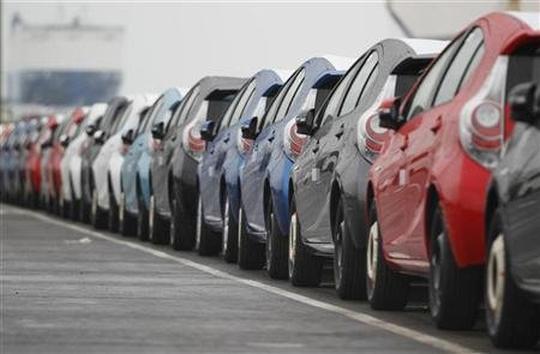 Those who prefer to go with an established model for which reviews and feedback are immediately available, here are some popular sedans face-lifted to offer buyers a bigger bang for the buck.
What is the per capita INCOME in India and world?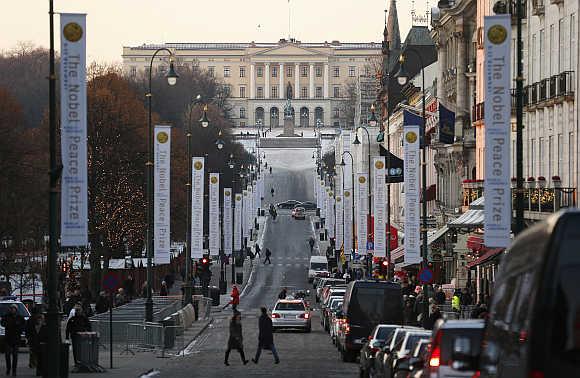 Let's take a look at per capita income in India and around the world.
January 13, 2013
Air India showing signs of revival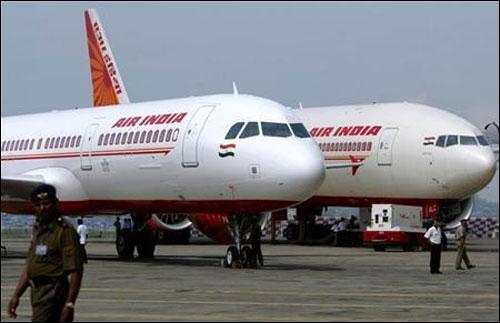 With the gradual shrinking of Mallya-owned Kingfisher Airlines and rise in fares by 30-40 per cent in 2012-13 as compared to last year, the carrier improved its market share from 16 per cent to 20 per cent in the last seven to eight months.
Photos: Most EXPENSIVE chocolates in the WORLD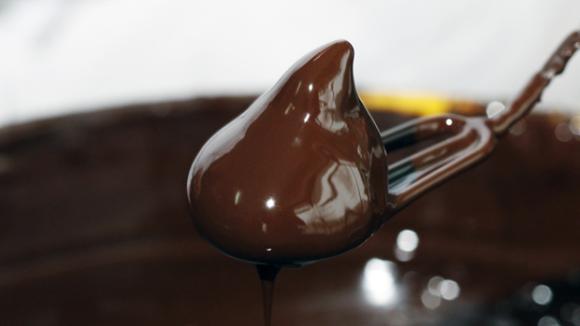 Chocolates may help a person relax but talking about it is exciting. For chocolate lovers, here is a list of most expensive chocolates in the world.
January 12, 2013
Walmart lobbying probe under PMO initiative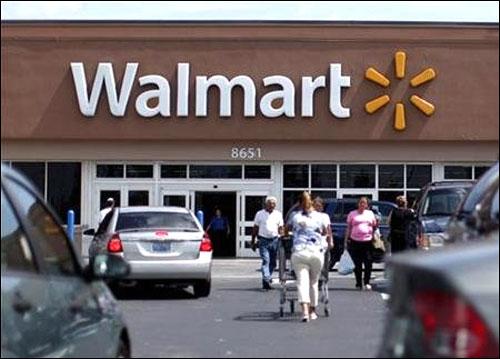 The ministry has been given three months for sending its report to the PMO.
Infosys' onsite staff to get 2-3% RAISE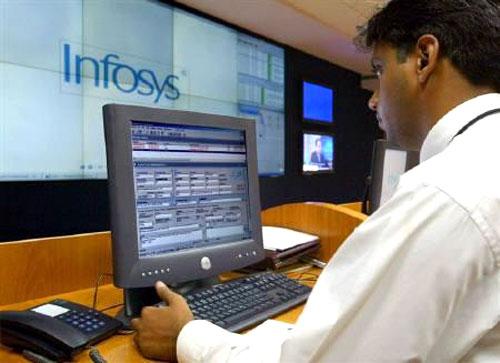 Last year, Infosys had deferred salary increases, citing an uncertain business environment.
Set for next growth phase: Modi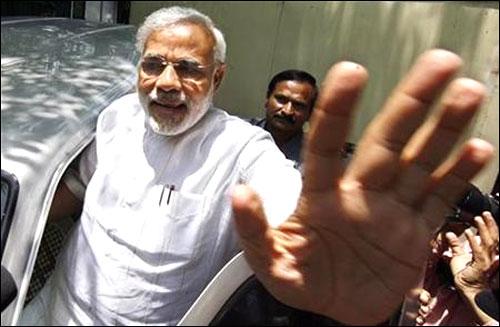 Addressing ministers and ambassadors of various countries, including Japan and Canada, who's who of India Inc and delegates from 120 nations and several Indian states, Modi said the summit would seek to introduce a feeling of togetherness in socio-economic activities.
SpiceJet slashes base fare to Rs 1; IndiGo responds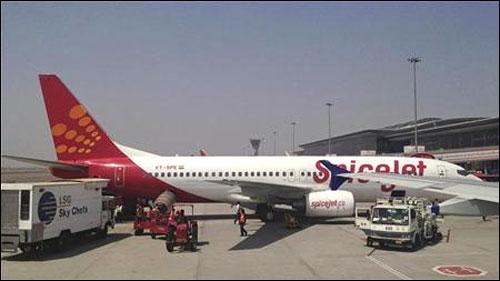 The move comes within days of Indian Railways announcing an increase in fares from January 21.
January 11, 2013
Fuel, LPG may get costlier soon
The ruling United Progressive Alliance's political leadership is holding consultations on options like raising diesel and LPG prices to cut an unprecedented Rs 160,000 crore (Rs 1,600 billion) revenue loss expected from selling auto and cooking fuel below cost this fiscal.
India Inc showers praises on Narendra Modi, Gujarat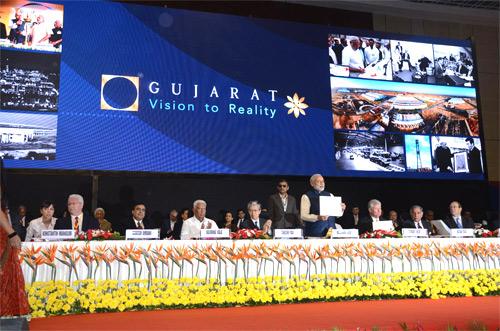 Gujarat Chief Minister Narendra Modi today came in for fulsome praise from India Inc with RIL chairman Mukesh Ambani hailing him as a leader with "grand vision" and his younger brother Anil Ambani of ADAG putting him in the league of Mahatma Gandhi and Sardar Patel.
25 most UNDERVALUED stocks in the market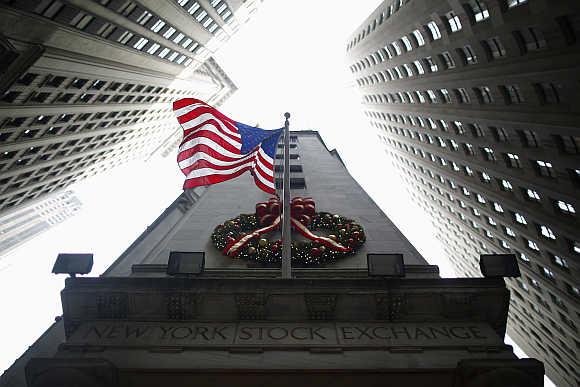 Let's take a look at 25 most undervalued stocks in the market.
Mining ban sees a NEW, cleaner Goa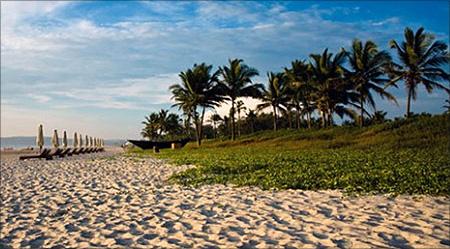 Today, with mining in Goa banned, the equation is simple: $4.8 billion a year is the cost of clean air and water.
These 11 popular SMALL cars just got BETTER!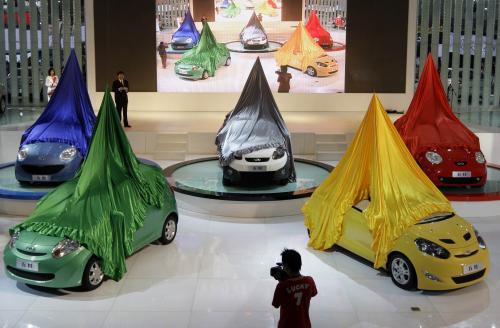 Here is an extensive list of enhanced hatchbacks that are impressive from buyers' viewpoint.
Credit Suisse cuts India's FY13 growth forecast to 5.7%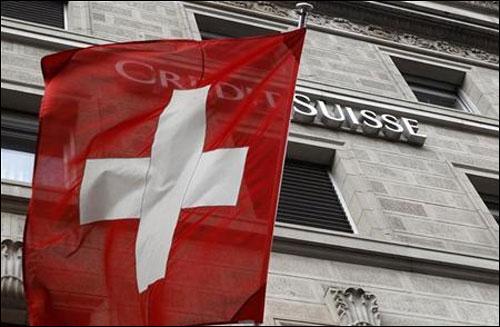 The three main reasons behind the cautious optimism about Indian economy include, first, weaker rupee which will boost net exports, secondly, the government's reforms will provide a quick boost to business confidence, and thirdly, the previous rate rises should support investment and durables consumption.
Walmart bribery charges: US lawmakers release papers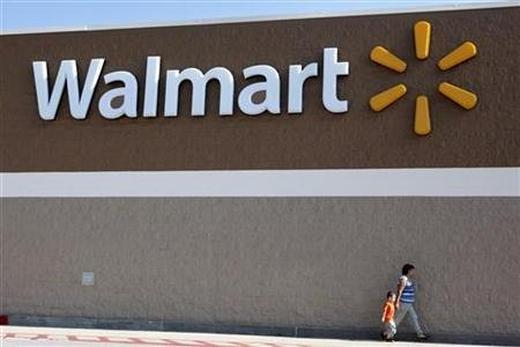 Congressman Elijah Cummings of Maryland and Henry Waxman from California, who are investigating bribery charges at Wal-Mart's Mexico unit, announced on Thursday they had documents which confirmed that Wal-Mart CEO Michael Duke and other high-ranking personnel were personally informed about the bribery allegations as early as October 2005, according to a CNN report.
Countries that will see FASTEST, and SLOWEST growth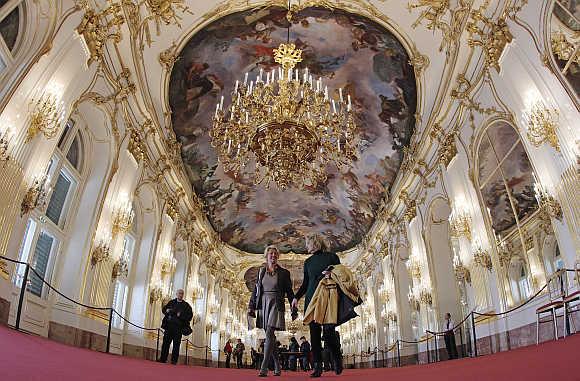 Let's have a look at 20 nations expected to grow fastest and slowest in 2013.
Meet India's 'courteous' railway minister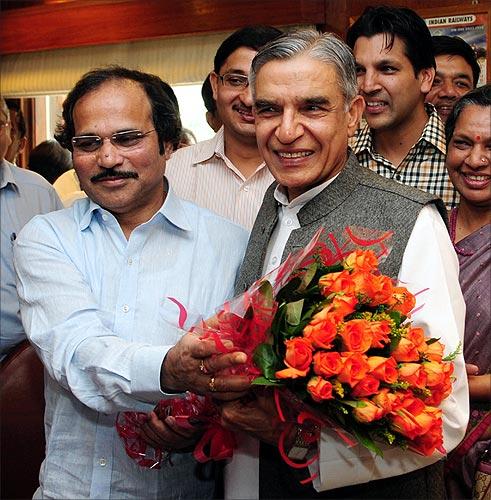 Pawan Kumar Bansal prefers to maintain a low profile and people who work with him say the minister is "very courteous".
Nov industrial output DOWN 0.1%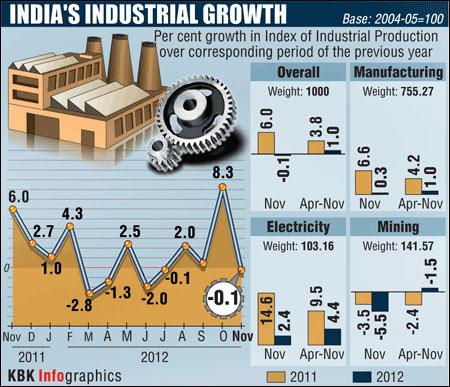 Analysts polled by Reuters had expected output to grow 0.7 per cent annually.
IITs can't expect govt funds forever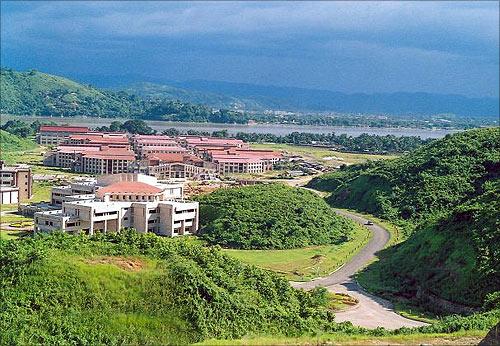 The decision by the Indian Institutes of Technology ( IITs) to increase tuition fees by 80 per cent from Rs 50,000 to Rs 90,000 per annum is a welcome step in correcting the fee distortions prevalent in most state-owned higher education institutions.
Photos: World's 25 TALLEST hotels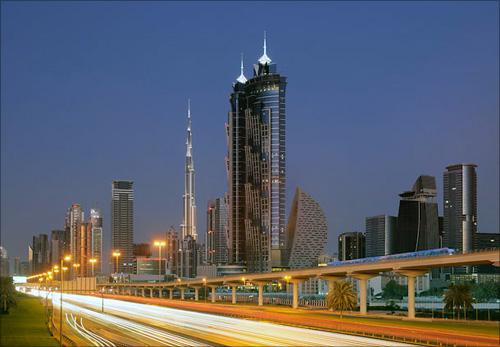 The world's top five tallest hotels are located in United Arab Emirates.
Amazing IMAGES of wacky, hand-made cars in Hyderabad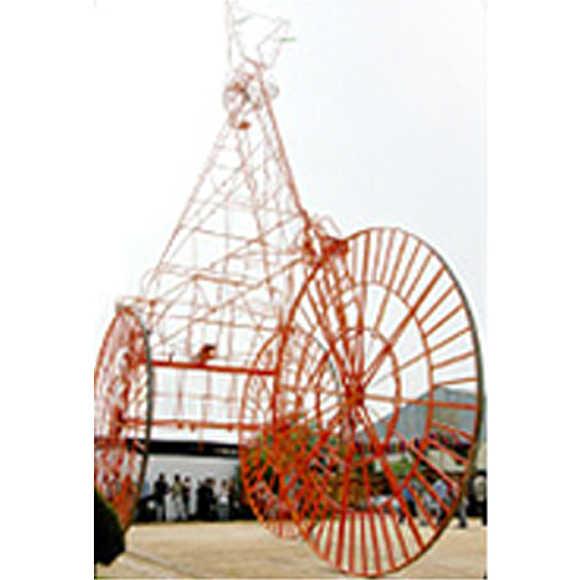 Ever heard of a car shaped like a handbag, a burger or a wedding gown? Itishree Samal visits a museum in Hyderabad which houses many such quirky designs.
Infosys' Q3 revenue UP 12% at Rs 10,424 crore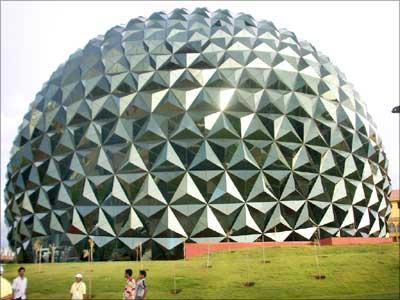 Infosys revenue for Oct-Dec quarter up 12 per cent.
15 industries that saw BIGGEST job growth in the US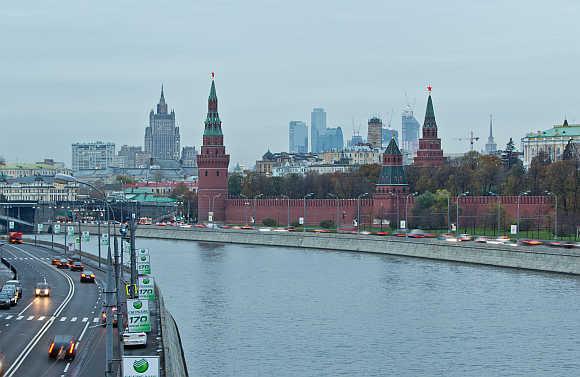 Let's take a look at industries that experienced substantial wage growth.
Why govt showed the door to RBI Dy Governor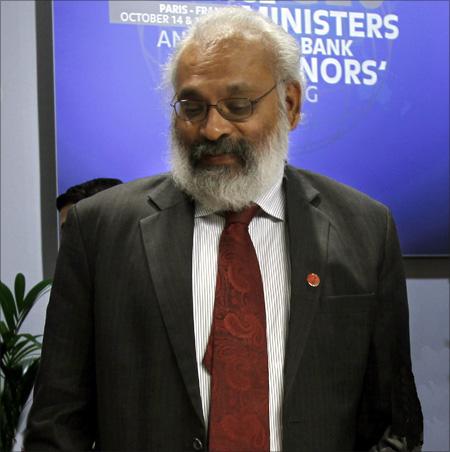 Gokarn probably became the fall guy for resisting calls for interest rate cuts by the government and industry lobby groups, despite uncomfortably high inflation and/or for depreciation of rupee.
January 10, 2013
Morgan Stanley cuts 1,600 jobs as business languishes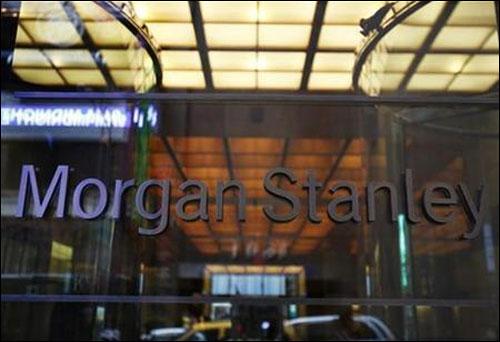 The cuts represent roughly 6% of its institutional securities unit - which includes sales, trading and investment banking, sources say.
This Mitsubishi Pajero has more to it than rally genes!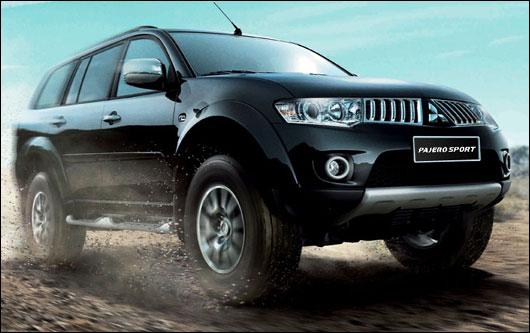 Learning to fly, again.
Income-Tax RATE in India and around the world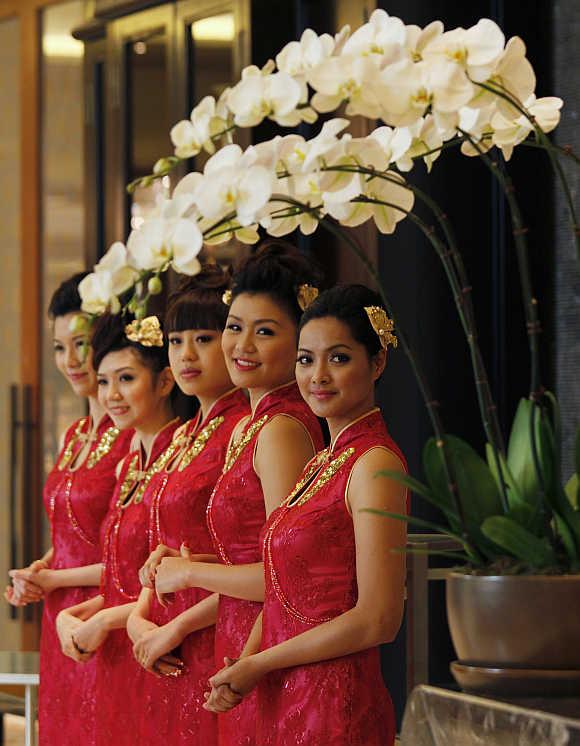 Let's take a look at effective income tax and Social Security rates on $100,000 of gross income around the world.
Why govt should not hike the tax rate for rich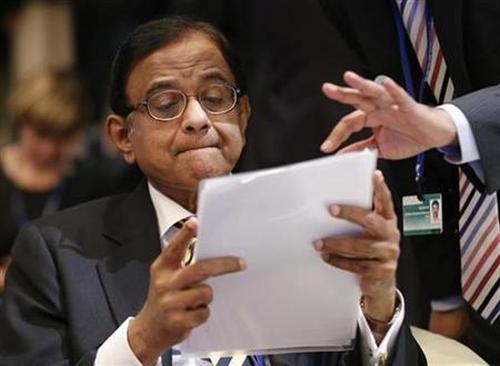 Reducing tax evasion will help government to earn more revenues.
Suzuki Swift X-TRA special edition launched in Germany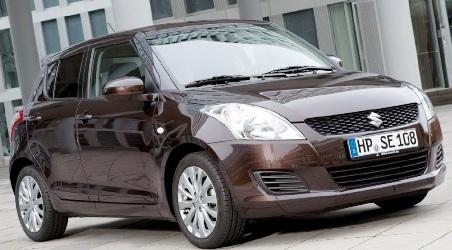 The Suzuki Swift has been a great success for the Japanese car maker whose forte is small cars.
New Indica D90: More power, more features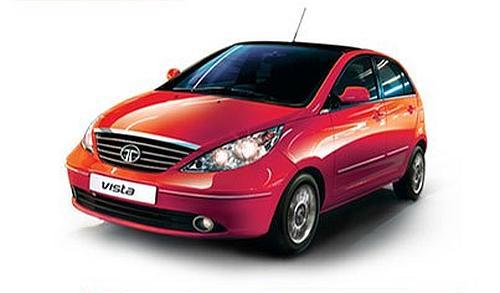 Tata Motors has added what the old Indica lacked. The new Indica D90 comes with Fiat sourced 90BHP Multi-Jet diesel engine that also powers Manza Club Class sedan. The automaker has also added features that are unmatched in its class.
VW Gol is the best selling small car; Maruti Alto 2nd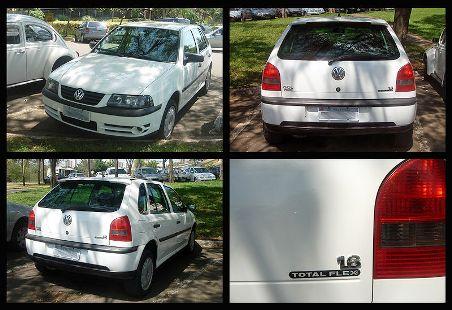 The Alto received this title in 2010 and retained it for the following year as well, however in 2012, the top spot was stolen by VW Gol which is a sort of Brazil's Alto.
IMAGES: 25 inventions that changed the world economy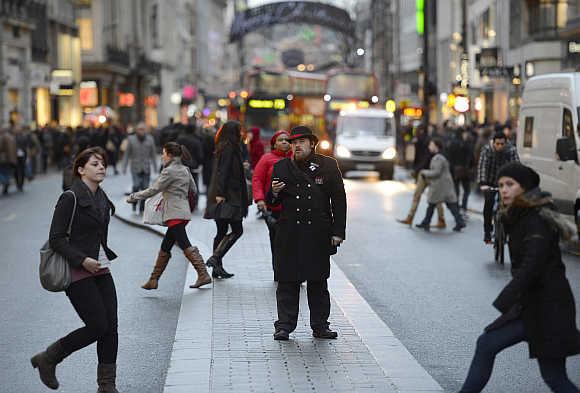 Let's take a look at 25 inventions that have had a lasting impact on our lifestyle.
Why government needs to depoliticise rail fare hikes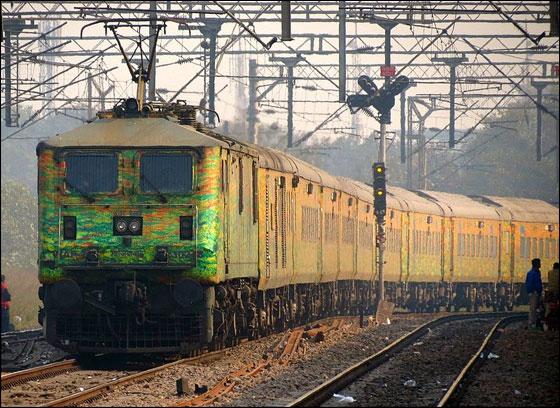 There is no reason why railway fares and freight rates should not be fixed on the basis of commercial principles, as is done with other transport services.
IMAGES: World's 10 amazing railway stations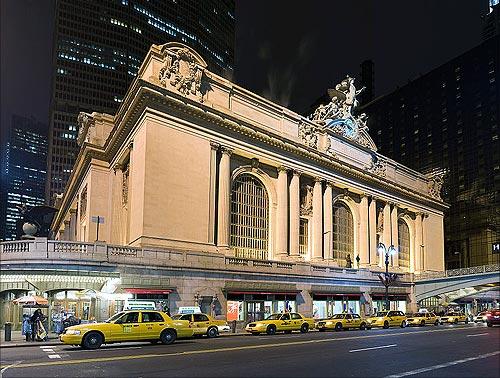 Icons of a nation's booming infrastructure, these grand transport hotspots have set several records.
Gold may LOSE sheen in year 2013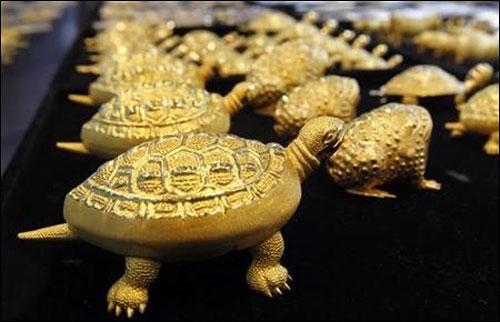 Returns from the yellow metal may be subdued, as focus returns to equities.
IMAGES: Tata Pixel to be ready by 2014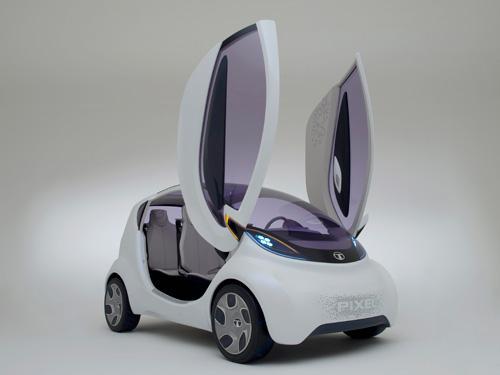 Tata most-awaited car, after Nano, will be ready by 2014. The car is going to be the first proper four-seater for such a small footprint and also a passenger vehicle with the smallest turning radius.
Budget wishlist: What should the FM do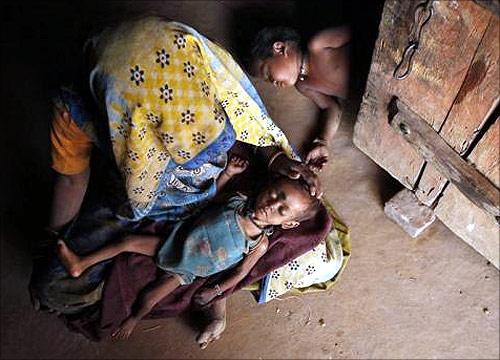 While the nation hopes to see a populist Budget, here are some pre-Budget suggestions to Finance Minister P Chidambaram.
Clinical trial deaths rise; pharma cos say not at fault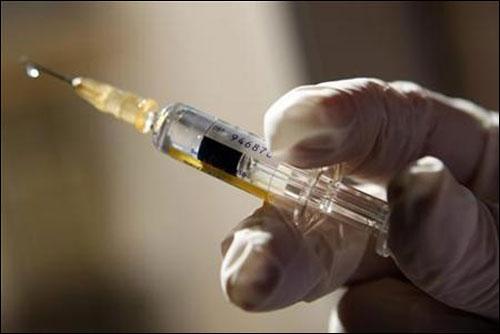 Firms, foreign and Indian, reiterate they follow the rules fully. Earlier, SC had rapped govt for gaps in law and enforcement, including on compensation.
UNEMPLOYMENT rate in world's major economies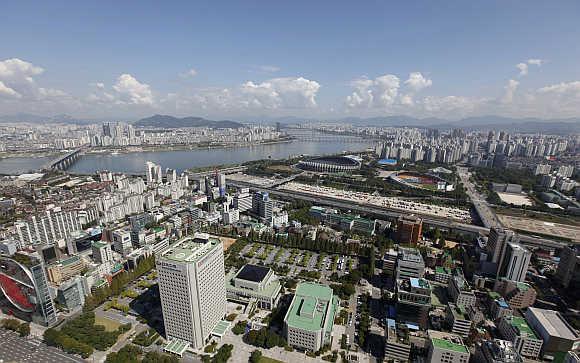 Let's take a look at unemployment rate of people under 25.
China's Three Gorges dam generates record power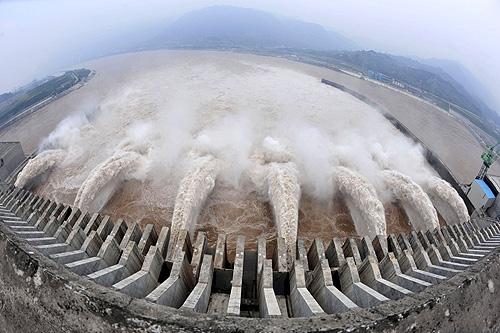 The Three Gorges power plant, China's largest hydropower project, generated a record 98.1 billion kilowatt-hours (kwh) of electricity in 2012, according to an official announcement.
How the hike in rail fares will PINCH your pocket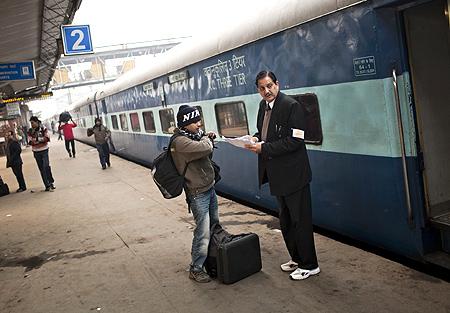 A passenger travelling to Thiruvananthapuram from New Delhi on a Mail or an Express train in Sleeper Class will now have to shell out an extra Rs 186.
January 09, 2013
OilMin moots Rs 4.50/L HIKE in diesel, Rs 100 for LPG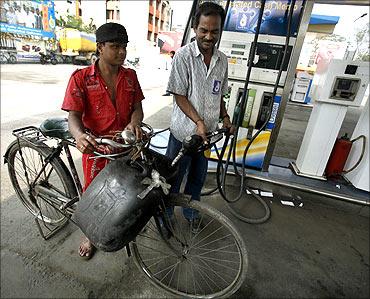 The Oil Ministry has proposed a Rs 3-4.50 per litre hike in diesel price and Rs 100 in LPG rates along with raising the number of subsidised cooking gas cylinders for households to nine a year from the current cap of six.
Congress backs rail fare HIKE, CPI slams move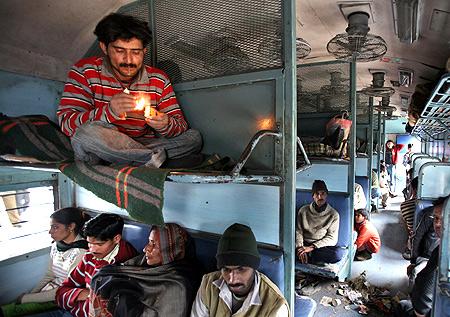 The Congress on Wednesday endorsed the decision to hike railway fares, saying it becomes "inevitable" sometimes, but was evasive on whether party chief Sonia Gandhi was taken on board on the issue or not.
First train fare HIKE in a decade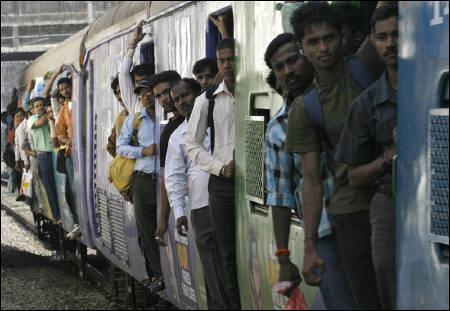 Effective from midnight of January 21, the hike will help railways earn an additional Rs 6,600 crore a year. Railway Minister P K Bansal said it was imperative.
How Maruti plans to change its fortune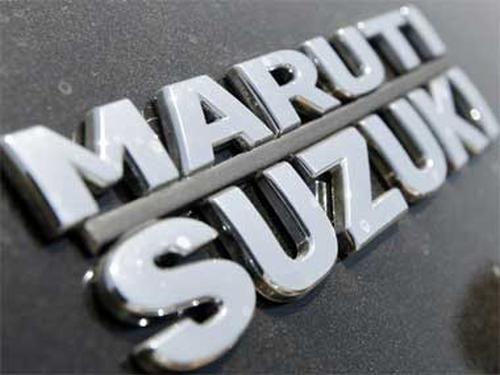 Maruti Suzuki expects a pick-up in demand for petrol cars, even as the diesel segment continues to clock strong volumes. It is also trying to grow exports.
This amazing hotel recreated the lost city of Atlantis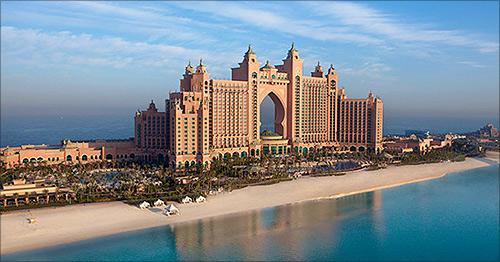 Atlantis, The Palm is a 1,539 room, ocean-themed destination resort located at the centre of the crescent of the man-made Palm Island in Dubai.
Subsidising airlines on non-viable routes is wrong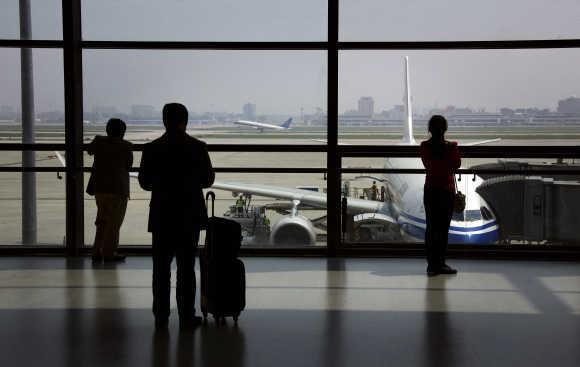 Its recent decision to scrap rules that make it mandatory for airlines to deploy 10 per cent of their capacity on unviable routes like Jammu & Kashmir, the northeast and the Andaman & Nicobar Islands and subsidise those that agree to do so flies in the face of logic.
Phuket a HOT market for Indian property buyers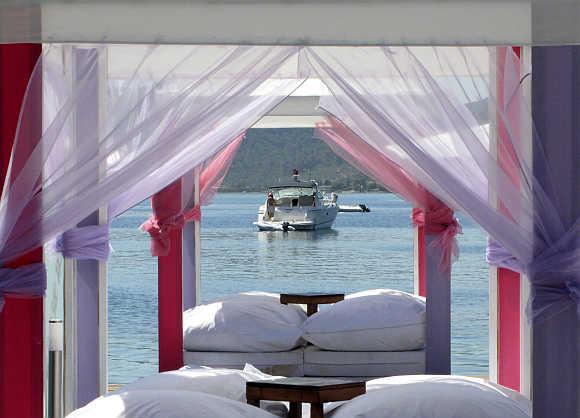 Easy property rules and comfortable prices make Phuket an attractive investment destination.
SPECIAL: Why India Inc should not own banks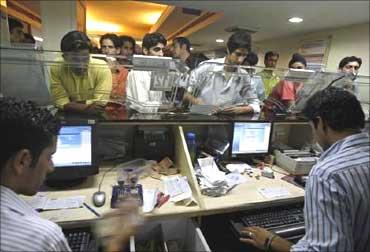 There is a persuasive case to be made that India's banking sector needs to be more open; but aspects of the recent decision to award more licences are, none the less, disquieting.
The curious case of Ramalingam and $5 bn US bonds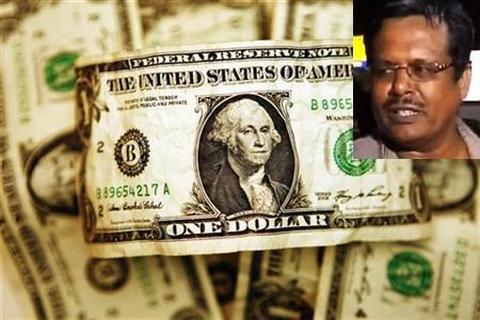 The town of about 70,000 people in the south-central region of Tamil Nadu has been getting many new visitors since December 31, led by the police and income tax (I-T) department. The attraction is a resident named T M Ramalingam, found with what appear to be international bills of exchange worth Rs 27,000 crore.
2 Indian airlines among world's biggest budget carriers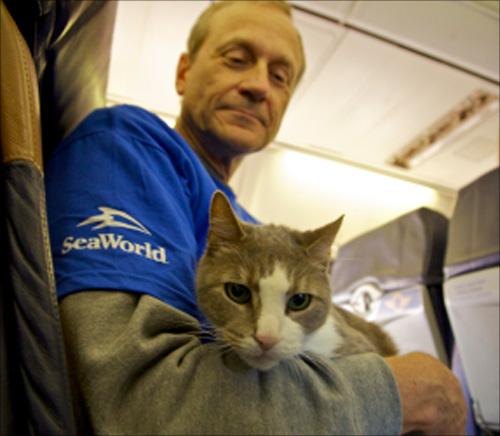 Southwest Airlines remains the world's biggest low cost carrier (LCC), according to Centre for Asia Pacific Aviation (CAPA).
COLUMN: The politics of a super-rich tax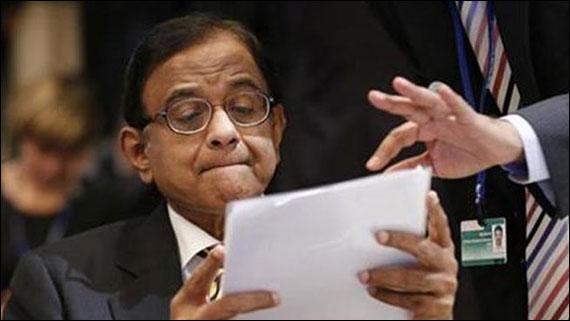 Mr Chidambaram is known for his ability to think up new taxes to collect more revenue, and a tax for the super-rich could be one of those ideas he might introduce in the coming Budget.
Why IIT fee hike won't fix financial woes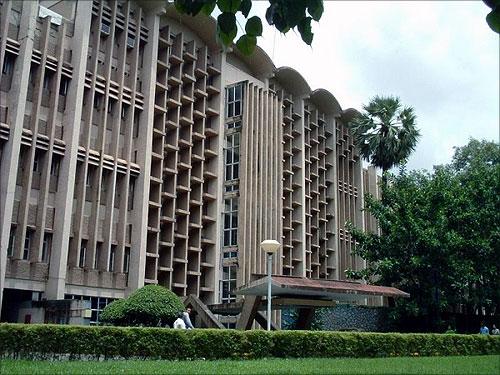 Tuition fee does little to even meet the institutes' operating expenses; directors differ on fee hike.
IMAGES: Smart gadgets you would love to own!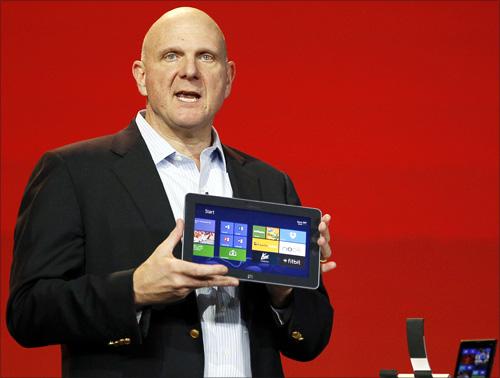 One of the world's biggest trade shows, Consumer Electronics Show showcases some of the best tech innovations.
Two Boeing 787 incidents raise concerns about jet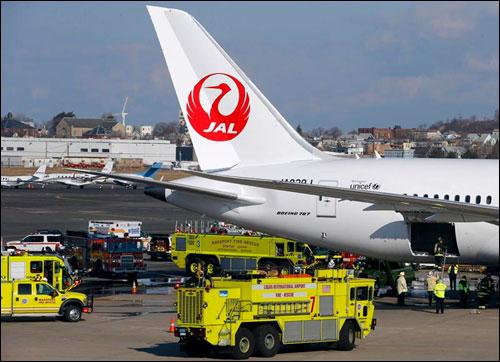 Incidents stark reminders of problems that have hit Dreamliner since July, prompting federal regulators to call for engine and fuel line inspections
Why investing in India will give great returns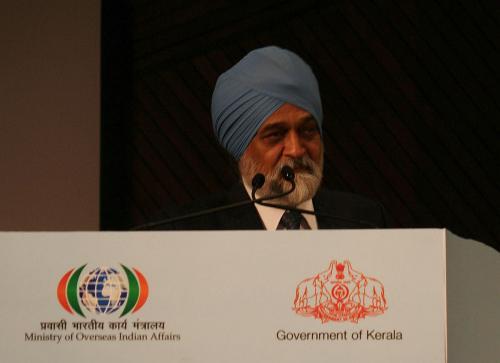 The Goldman Sachs report that suggests the stock market, Nifty, could grow 17 percent to reach 7,000 by December. At this rate the country will be second to Korea, and better than China.
PHOTOS: These 6 diesel cars will be launched in 2013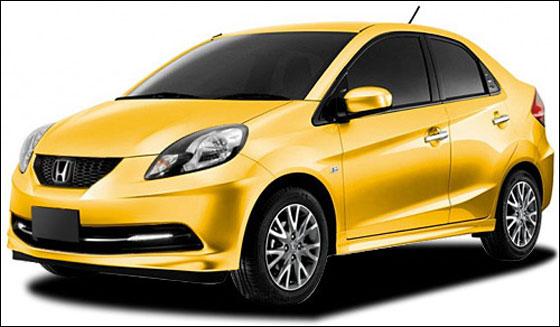 As auto enthusiasts in India wait eagerly for the launches slated for 2013, we take a brief look at some of the most popular upcoming diesel cars of the New Year.
Those with Rs 12 lakh annual income may be taxed more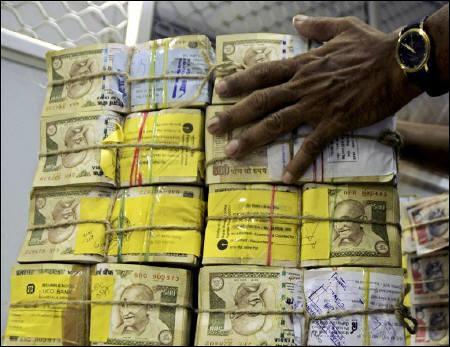 For such a tax in India, Rs 12.77 lakh a year could be the threshold, says former chief statistician Pronab Sen.
Revealed! COMMON words used by fraudster employees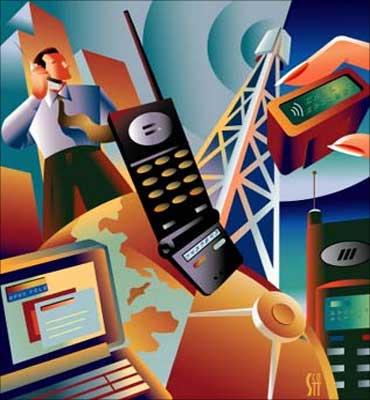 Investigators working with the Federal Bureau of Investigation revealed that 'cover up', 'write off'', 'illegal', and 'failed investment' were used most often by employees carrying out rogue trading and fraud.
January 08, 2013
Tough biz environment a major challenge: Tata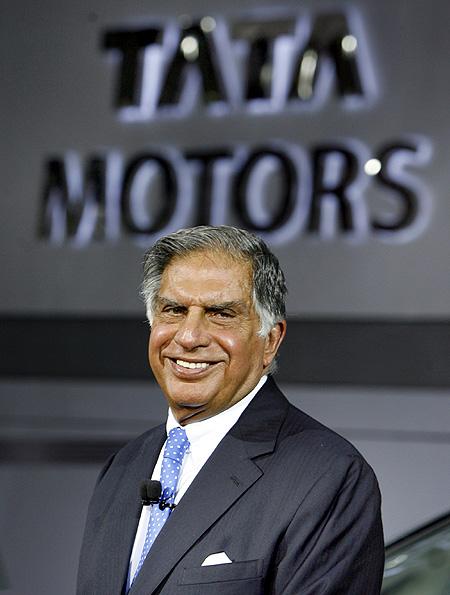 Tata, who stepped down as head of the Tata group on December 28 after 21 years at its helm, was replying to a query about the biggest challenge for his successor.
Motown winter: Can sales revive if RBI lowers rates?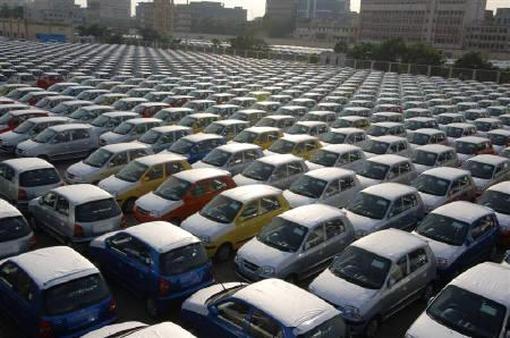 December car sales data was a mixed bag. While some reported growth in sales other saw a dip. This probably can be because customers are waiting for a rate cut from RBI.
Why Mahindra lost all its joint venture partners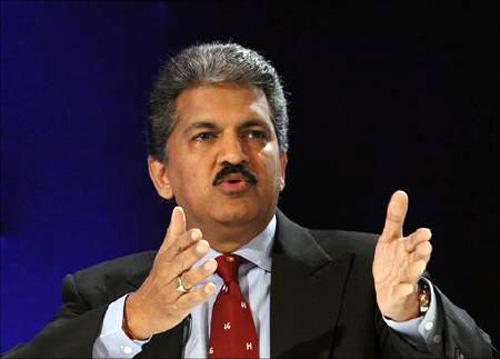 Last 20 yrs have seen 4 JVs ending prematurely. What does this mean?
IMAGES: 25 biggest brand names in the world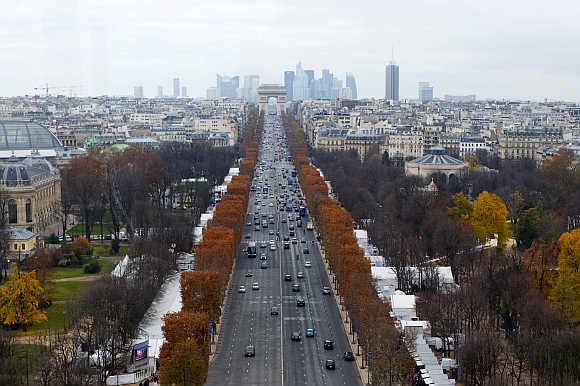 Let's take a look at 25 biggest brand names in the world.
IMAGES: Most expensive cameras in the world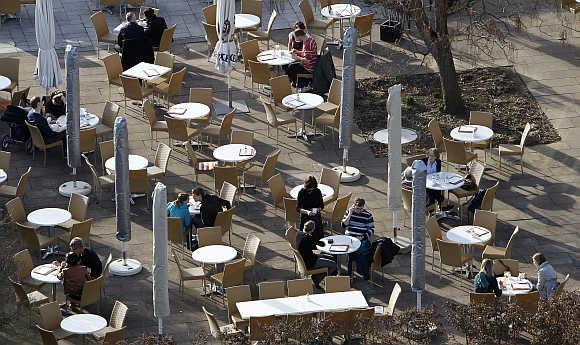 Let's take a look at some of the most expensive cameras around.
Beat the fuel HIKES with these hybrids from Honda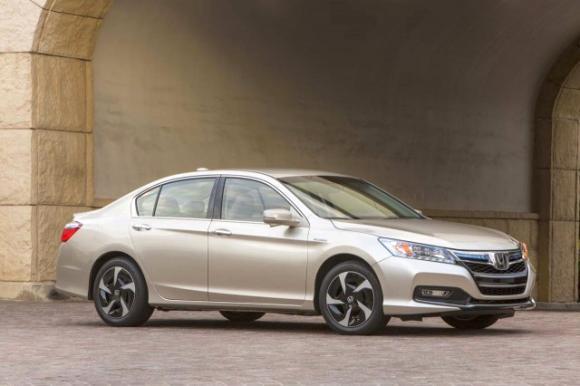 Honda Accord Hybrid and Accord Plug-in Hybrid are a perfect package of beauty, opulence, economic viability, and performance.
Companies that laid off MOST workers in 2012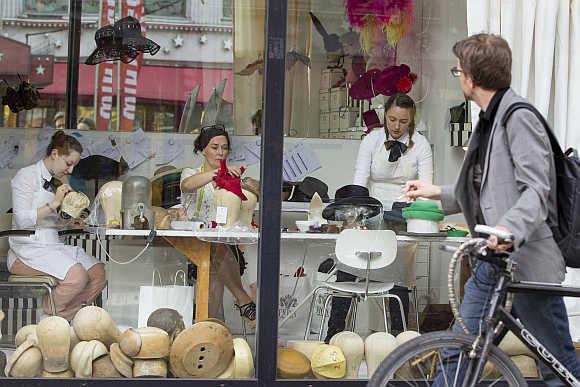 Let's have a look at some companies that fired most workers in the past year.
Top EPFO officials face action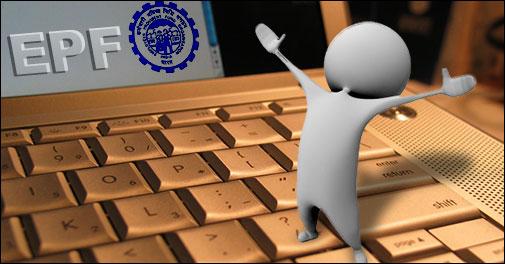 Last week, the Ministry of Labour and Employment suspended the second in command in EPFO's Hyderabad office.
Tepid growth in jobs and salaries ahead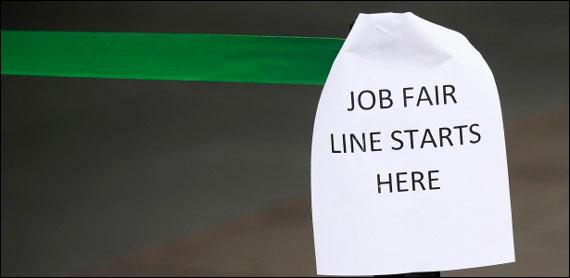 Hay Group, a global management consultancy, in its annual General Industry Compensation Report covering all levels of management, expects a pay increases of an average 11.2 per cent across job roles in 2013.
P Mohapatra: Banker by chance, success with hard work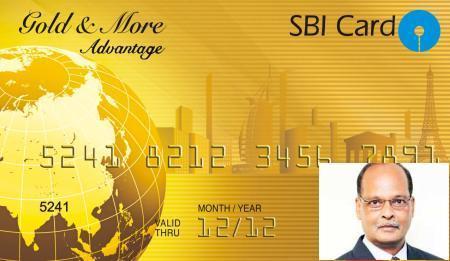 As a young management trainee with SAIL, Pallav Mohapatra was spoilt for choice. He had offers from Allahabad Bank, Bank of Baroda, Indian Bank, Indian Overseas Bank and State Bank of India. He chose SBI only because the bank offered him a posting in Lucknow.
Street sees pick-up in earnings momentum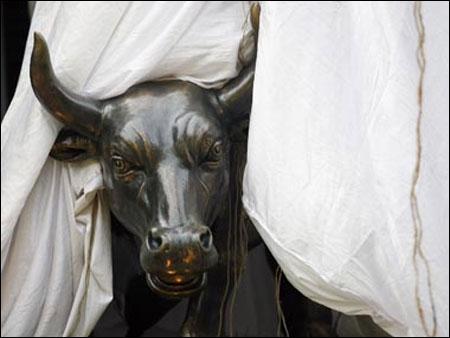 With market sentiment improving, companies are focused on balancesheet repair.
FIs turn down Glaxo's open-offer price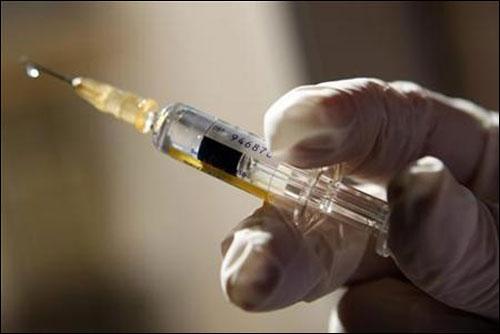 The British pharma and consumer products maker had announced the open offer in November last year to raise its stake in its subsidiary to 75 per cent from 43.16 per cent at present.
India to supply life-saving medicines to Iran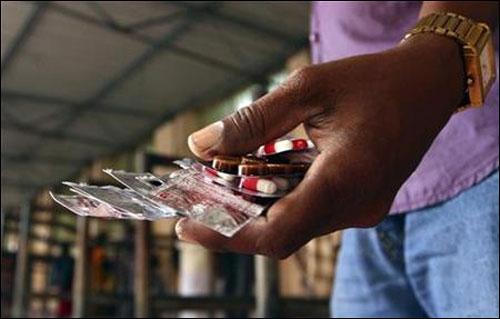 Entering Iran may lead to trouble for those having significant presence in the US market.
10 New Year resolutions that can help you save money!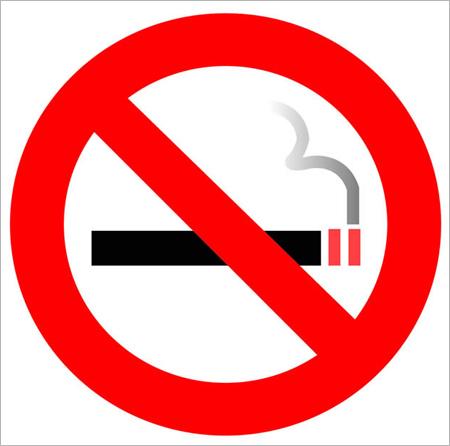 When you make those New Year resolutions, you're thinking about fresh starts and the year ahead. What you might not realize is that they also could save money.
Impose HIGHER taxes on super-rich: Economists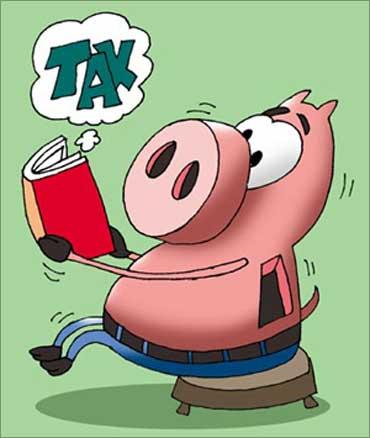 Leading economists have asked the government to levy higher taxes on super-rich, encourage small savings and try to bring down inflation to 4-5 per cent.
The BIG problem Indian economy faces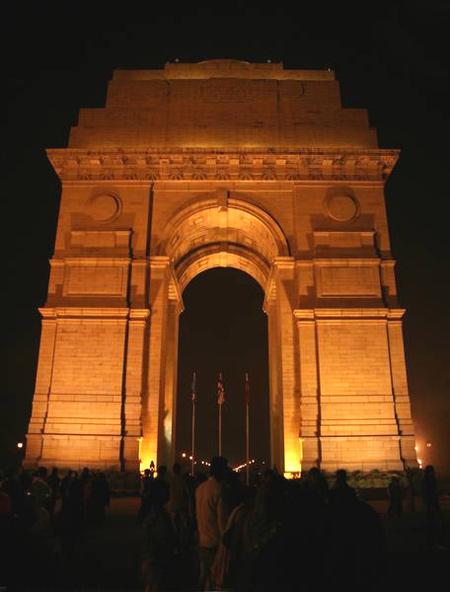 While much attention has been devoted to interest rates and industrial revival, the bigger problem for the economy could be its external vulnerability.
January 07, 2013
Why mobile biggies are RUSHING to launch phablets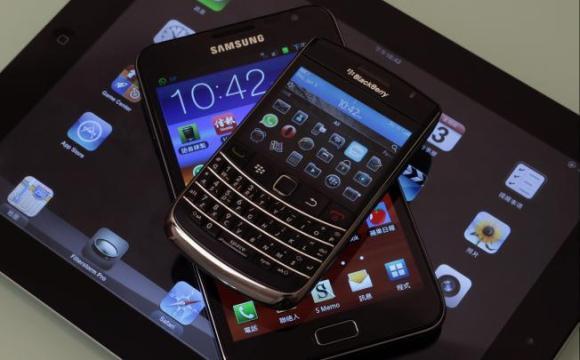 Handset manufacturers are drawing up big plans for large display phones. Bigger than smartphone and smaller than tablet - phablet is going to be the buzzword this year in mobile space.
SPY SHOTS! What will the NextGen Hyundai i10 be like?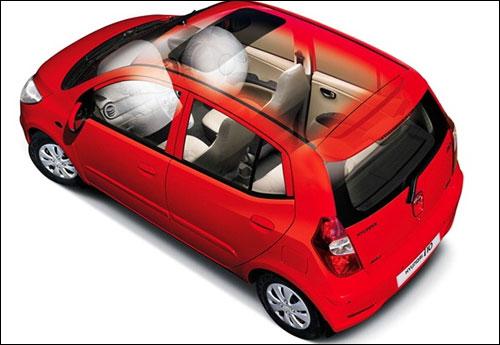 The internet is abuzz with sightings of the next generation Hyundai i10 in Europe.
Sensex SWINGS: What lies in store?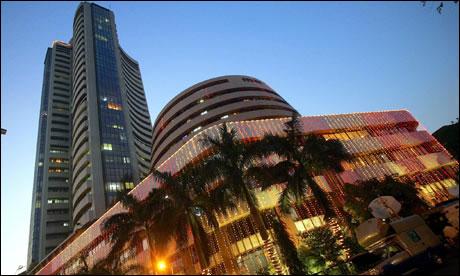 Not only has the Sensex swung wildly in the interim, staying below 10,000 for months in late 2008, but the market's winning stocks have changed in composition and character.
Gadgets that can IMPROVE Windows 8 experience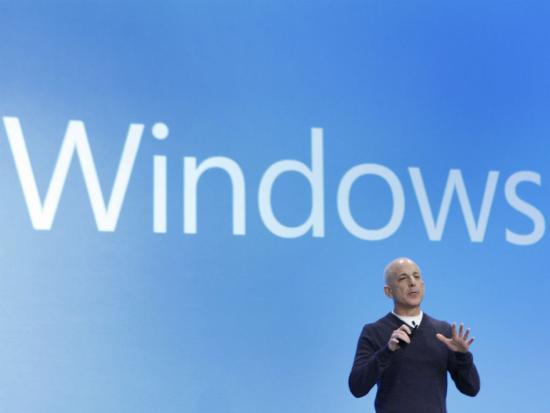 Here's how you can make life easier while using Windows 8 on your old desktop and also three new devices which make the most of the new interface of the OS.
MISTAKES to avoid while buying a house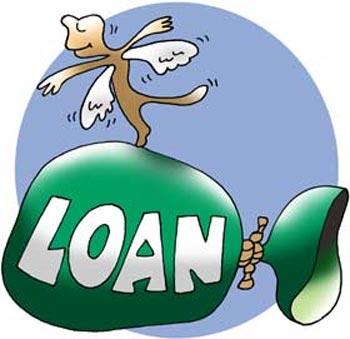 Buying your first home is a dream come true. But it can easily become a nightmare, if things go wrong.
Why India managers are optimistic. 20 REASONS
If early indications are anything to go by, 2013 looks decidedly better than 2012.
Export growth: China does a better job than India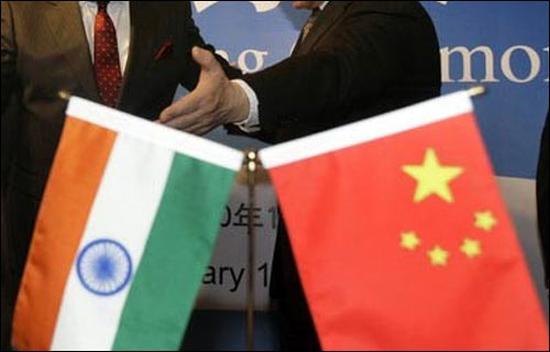 Despite the rupee losing value against the dollar, Indian exports fell in April-November by nearly 6 per cent. China, on the other hand, managed to retain export competitiveness and registered a 7 per cent growth in exports during the same period, despite the yuan rising against the dollar.
IMAGES: A tour of Amazon's logistics centre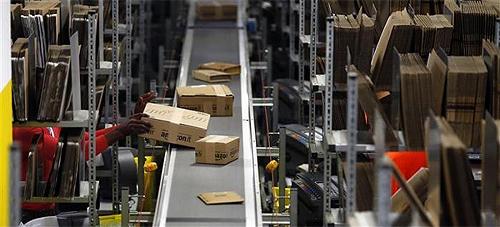 Take a tour of Amazon's logistics office.
Hyundai readies compact sedan; Verito, Amaze watch out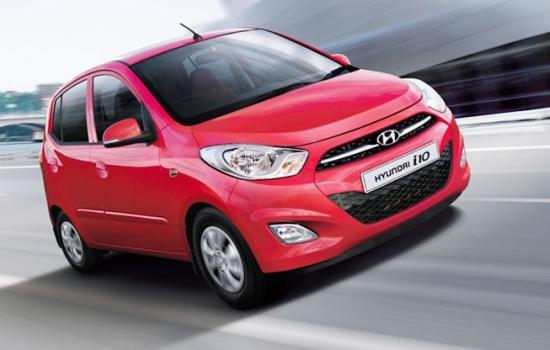 Hyundai Assan chairman Umit Karaarsalan confirmed that the company is working on a compact sedan at the Izmit plant in Turkey. The car will use the next generation i10 components.
IMAGES: Biggest gold companies in the world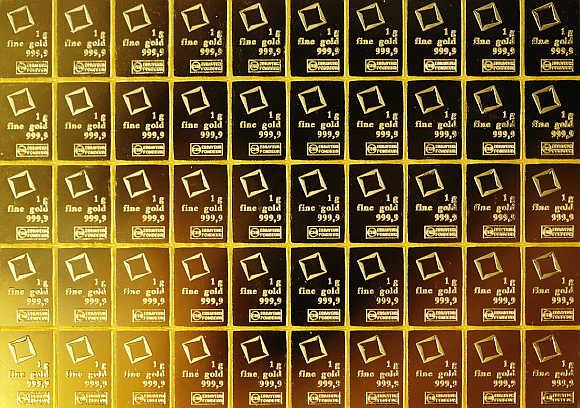 Let's take a look at 14 biggest gold companies in the world.
How alarming is India's current account deficit?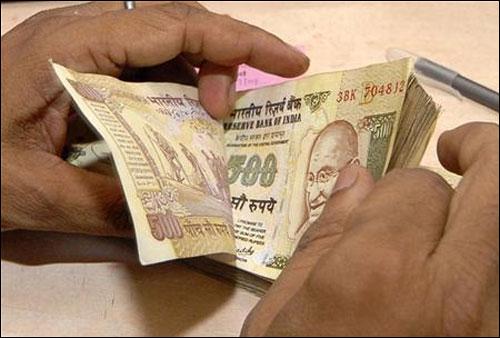 The Fisc and savings-investment gap lie at the heart of policy responses.
Air France-KLM in advanced talks to buy Alitalia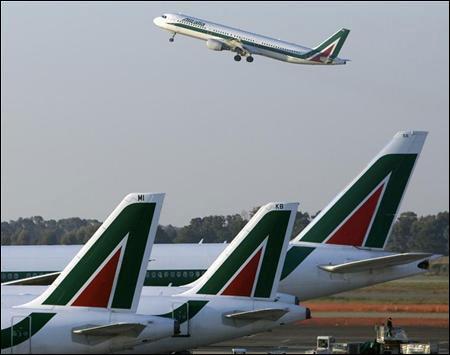 Alitalia is owned by CAI, a consortium of investors that bought the then-bankrupt airline in 2008.
Anand Jain, Congress MP cos charged for insider trading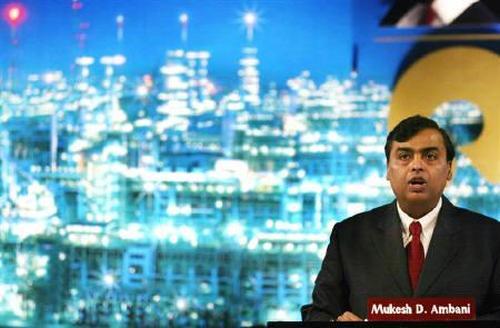 It's not just India's largest company, Reliance Industries that's under scrutiny for insider trading in Reliance Petroleum Ltd in 2007. Anand Jain's investment company, Vinamra Universal Traders Private Ltd, and MoTech Software, then led by Annu Tandon, now a Congress politician and MP, are among a dozen entities facing regulatory action.
Special: Oil & gas sector worth a short-term trade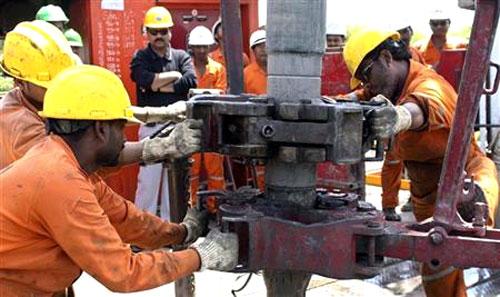 Watch news flow & price movements carefully. If gas prices are rationalised, there will be a genuine turnaround & these stocks could be multibaggers, says Devangshu Datta.
Rupee gains 17 paise against dollar in early trade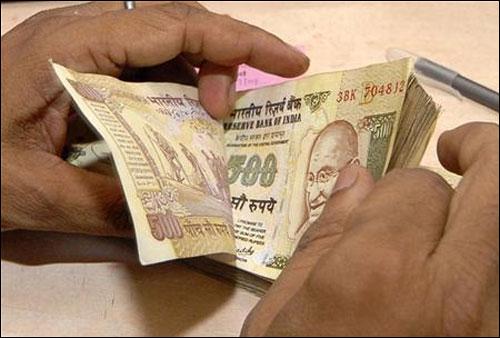 The rupee had recorded its biggest slump in two months by plunging 57 paise to close at 55.07 in previous session on Friday.
The 30 BIGGEST companies in India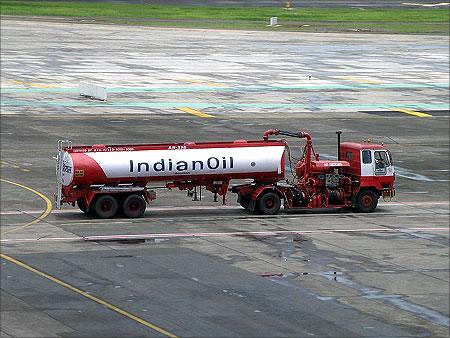 Indian Oil Corporation is India's biggest company by revenue.
Ford may LAUNCH these beauties in India soon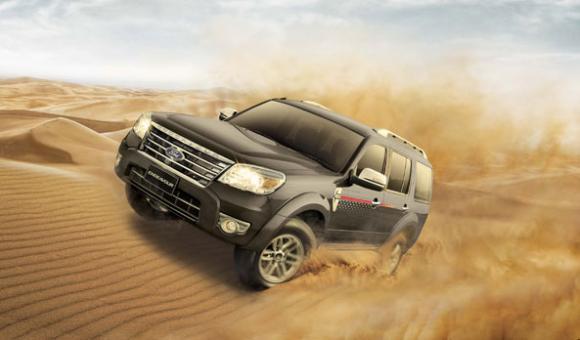 Find out cars that Ford may launch in India and the facelifts it plans for the existing models.
Column: License Raj is DEAD. Licensor is NOT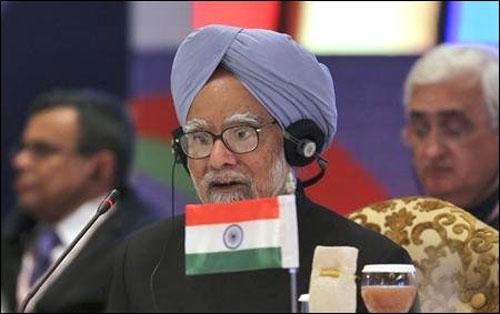 The near decade of India under Dr Singh has convinced most that India is an Absentee State, where governance is grossly missing and rule of law virtually non-existent, writes .
New diktat for India's airlines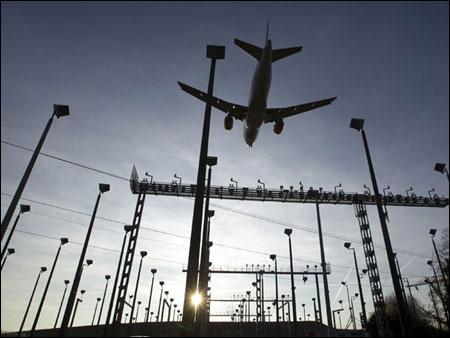 Govt moots new regional connectivity policy; plans to offer subsidy on non-viable destinations.
Goldman, 5 others shortlisted for NTPC share sale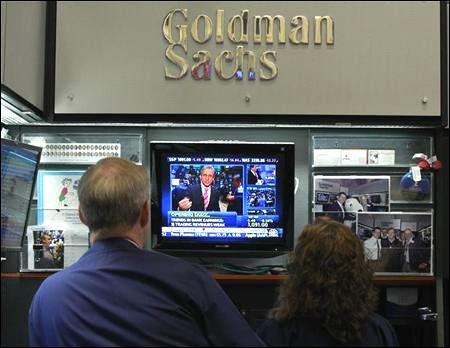 Others shortlisted by the Department of Disinvestment for the NTPC offer were Deutsche Bank, SBI Capital Markets and Kotak Mahindra Capital.
Tax-free bonds may get the axe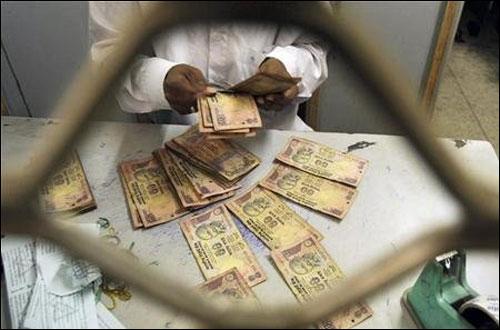 CBDT was considering discontinuing these bonds in the coming Union Budget.
Slowdown blues: IT firms set to HALVE campus hiring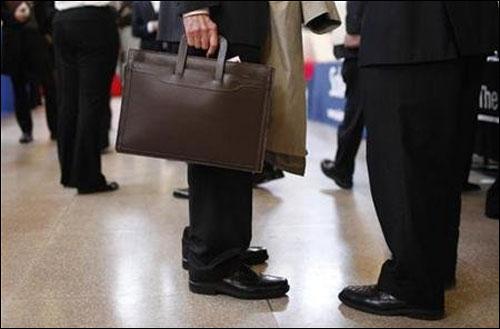 The slowdown shadow is looming on performance evaluation systems, too.
TOP JOBS up for grabs in finance this year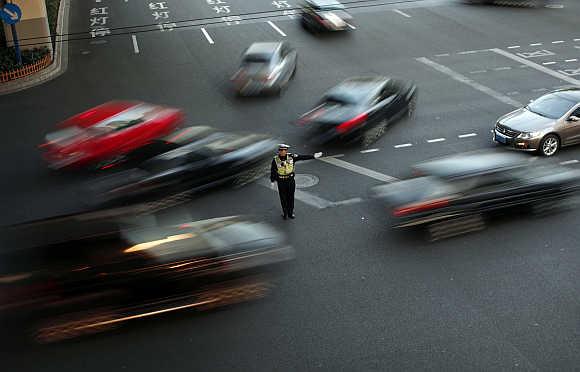 It's not everyday that we see top jobs becoming vacant in finance.
January 06, 2013
Six odd things US Congress just passed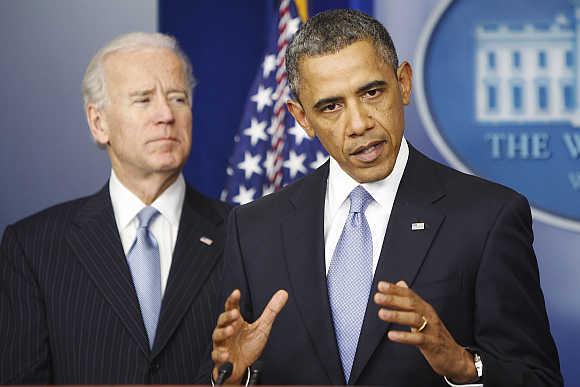 Fiscal cliff also includes extensions of some odd provisions.
Images: Beautiful world of jewellery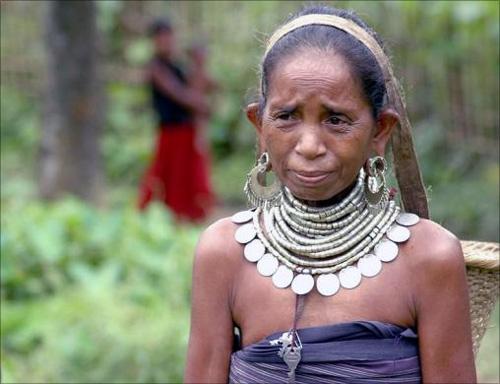 The history of jewellery started thousands of years ago.
January 05, 2013
4 Indian-origin persons among worst tax cheats in UK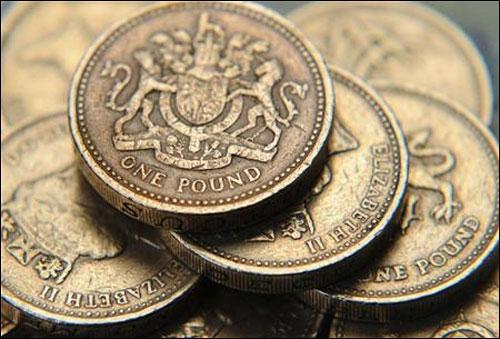 This is the first time such a list has been published online by HM Revenue and Customs.
Lower the pay, higher the blood pressure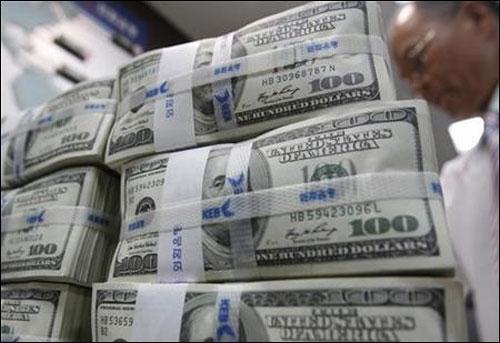 A new study finds women and young employees with low salaries run a higher risk of hypertension
Vodafone gets reminder on Rs 11,000 cr tax dues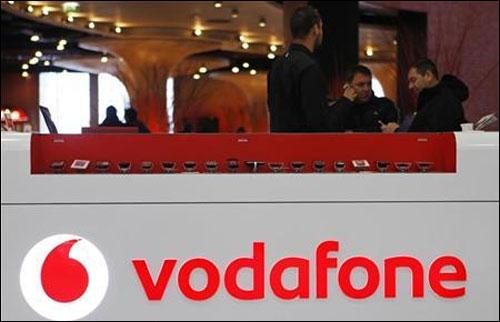 The company says the reminder does not include a deadline for payment.
US can't afford more showdowns over debt: Obama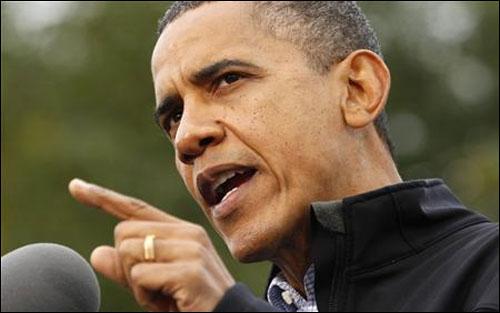 New law was just one step toward fixing country's fiscal and economic problems.
Buying a Term Plan? What you must KNOW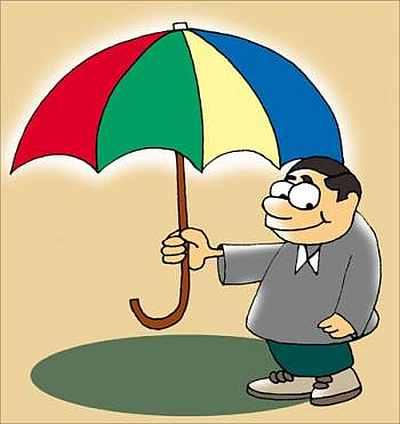 If the insured dies due to any reason during this tenure, the death coverage is offered to the beneficiaries.
India's forex reserves tad up at $296.58 bn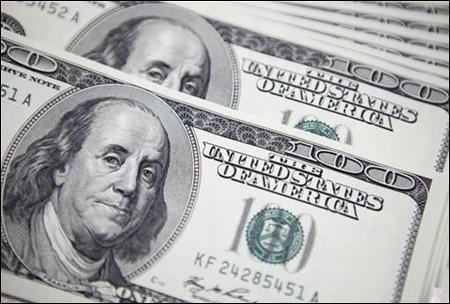 Changes in foreign currency assets, expressed in dollar terms, include the effect of appreciation or depreciation of other currencies held in its reserves.
India tablet computer sales to double in 2013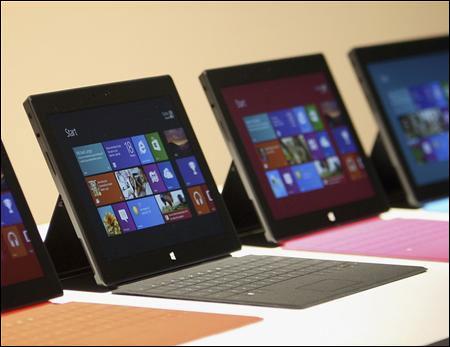 With the launch of low-cost devices running on Google Inc's Android platform by local firms, sales of tablets and smartphones have grown rapidly in the last two years.
Fiscal cliff fracas: From smiles to distrust to rancour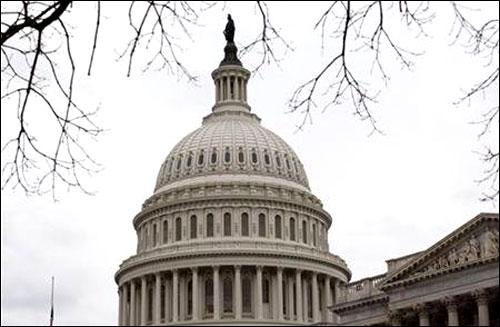 Many lawmakers fear that things may get more toxic through a series of bitter struggles expected in next few months over nation's debt and deficit burdens.
January 04, 2013
Diesel, LPG prices may go up again
The Kelkar Committee, which was appointed by Finance Ministry to suggest a roadmap for fiscal consolidation, has suggested immediate hike in fuel prices and complete deregulation of diesel prices by start of 2014-15 fiscal.
Out-priced: Rs 12,000 a sq ft new normal in Mumbai!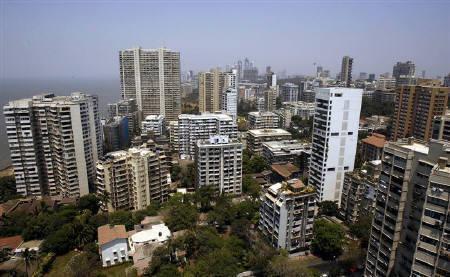 Buyers as well as investors are fast realising that Rs 12,000 a square foot is the new normal in Mumbai's residential market, including most of the main suburbs.
How to solve the gold riddle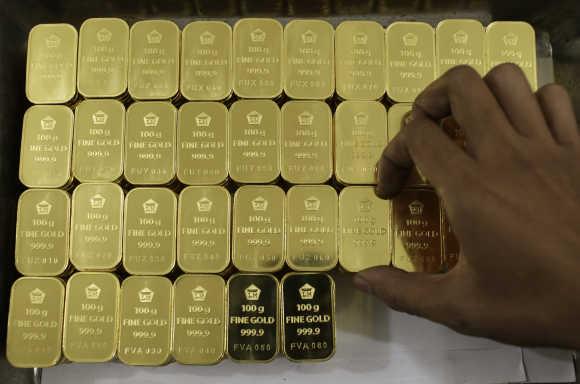 In the absence of adequate foreign capital flows, it also raises questions about India's foreign exchange reserves buffer and its external vulnerability.
Where is the diesel price HIKE that India needs?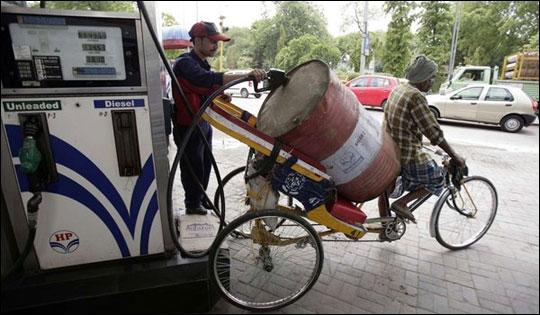 The cheer of the New Year was darkened by news that India's public finances continue to be in dire straits.
IMAGES: Billionaires whose wealth rose the most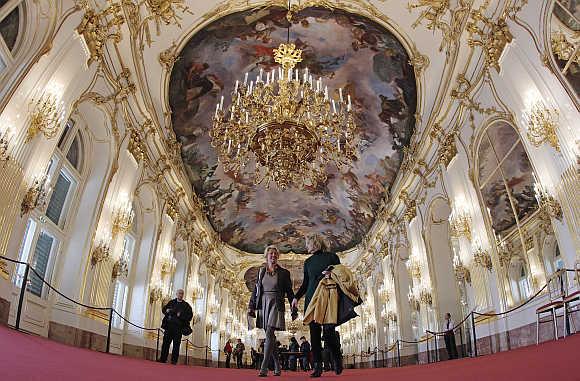 Richest 100 billionaires added $241 billion to their wealth in 2012.
QUIZ: What are the REAL names of these companies?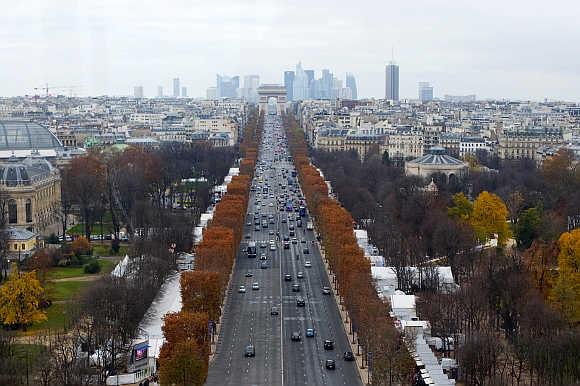 There are some companies that are more well-known by their acronyms than by their full names.
World's BUSIEST airports, New Delhi in top 30 list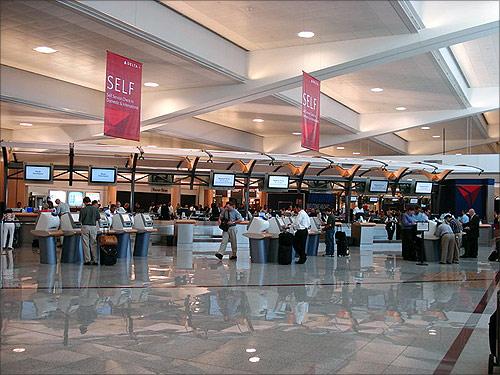 Atlanta Hartsfield-Jackson International Airport is the world's busiest airport, but it looks set to lose that title to Beijing Capital Airport in 2013.
This time, Chinese set eyes on Gujarat for auto base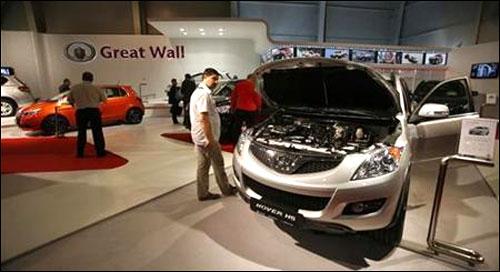 Honk Kong Stock Exchange-listed Great Wall Motor explores sites at Sanand & Halol.
SPECIAL: The innovative Mr Tata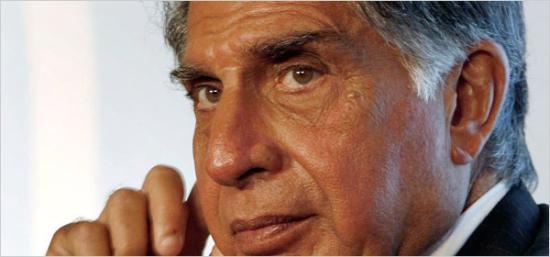 Some of the group's innovations include its first indigenous car, the Indica in 1999, Ginger budget hotels in 2002, small truck Ace in 2005, super-computer Eka in 2005, and the world's smallest car, the Nano, in 2008.
Infra biggies queue up for largest PPP project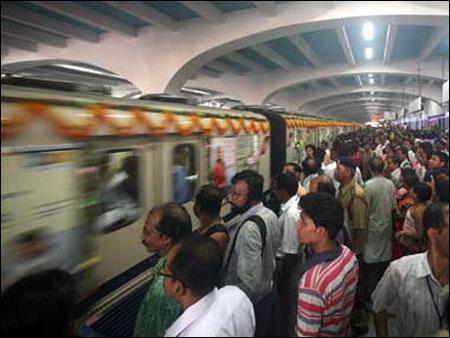 L&T IDPL, Gammon, IL&FS in race for Rs 21,147-cr Mumbai elevated rail corridor
PHOTOS: Most exciting MUV, SUV facelifts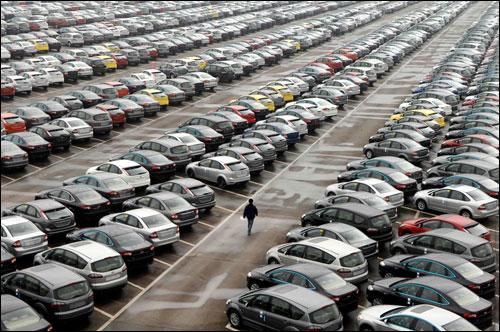 Sports utility and multi utility vehicles have emerged as the most exciting segment in the country last year with an annual growth of 62 per cent. Here are 10 SUVs and MUVs facelifts that captured buyers' imagination.
HSBC says India's gold consumption likely to recover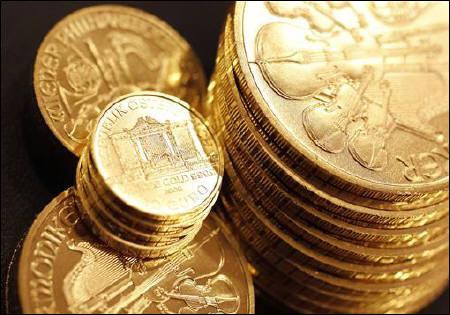 Cuts its 2013 price forecast to $1,760 an ounce from $1,850.
2013 to be a better year for IT sector: Infosys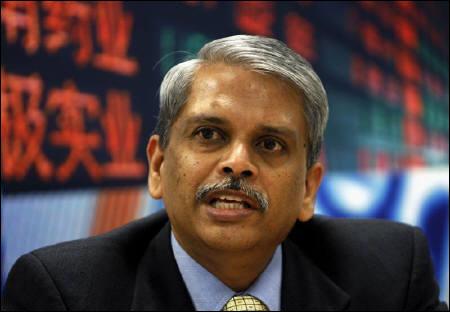 Company's co-Chairman S Gopalakrishnan says uncertainties continue as unexpected events happen
Oldest pvt Swiss bank pleads guilty in tax evasion case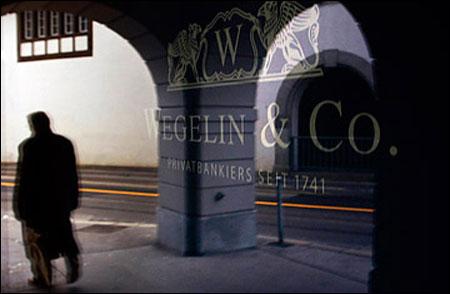 The bank charged with helping US taxpayers hide $1.2 bn in offshore bank accounts
Ritz AT: Maruti's new RIVAL to automatic Brio, i10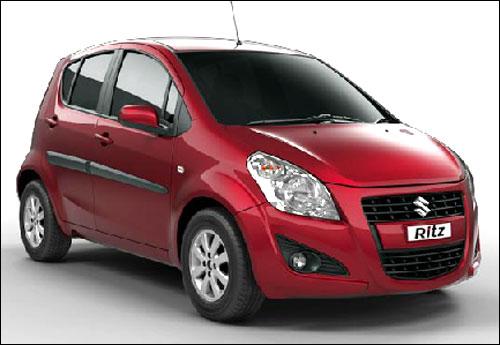 The largest carmaker in India, Maruti Suzuki, launched the new variant of Ritz at the beginning of the New Year priced at Rs 615,000. If you wondering what special about the car; it's the automatic transmission, which is offered with VXI petrol variant. And it's good.
How MAJOR commodities performed in 2012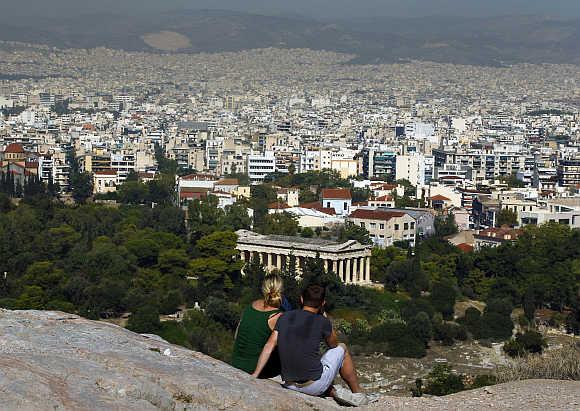 Gold wasn't the only commodity that performed well in 2012.
8 New Year resolutions to make you financially secure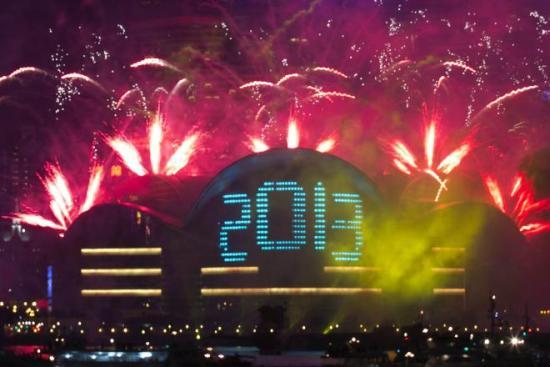 Everyone steps into a new year with optimism and positivity. The beginning of the year is when you can start afresh and make changes to all the unsuccessful financial practices adopted in the previous year. Here are eight financial resolutions, which will help you to make better and smarter financial decisions going forward.
January 03, 2013
Mukesh Ambani 18th richest man in the world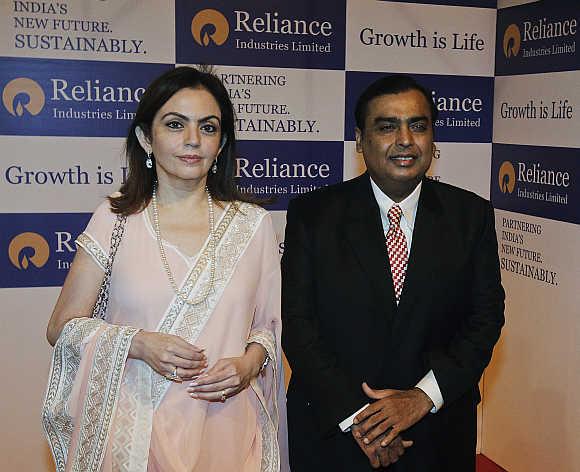 Indian business magnate Mukesh Ambani is the 18th richest person in the world with a personal wealth of $24.7 billion in 2012, according to the Bloomberg Billionaires Index, a daily ranking of the world's 100 wealthiest individuals.
Tata's remarkable ROLE in rise of Indian business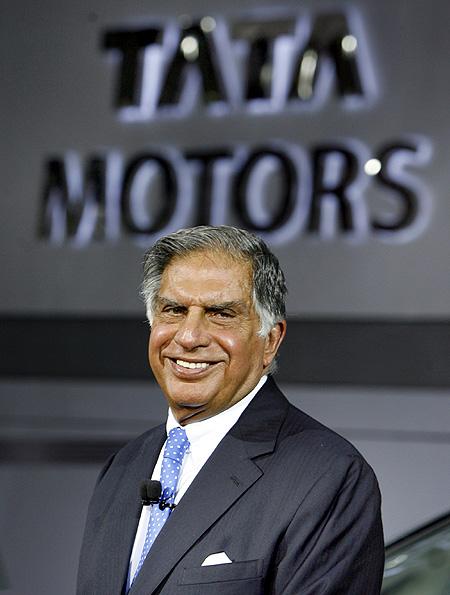 Ratan Tata demitted office as chairman of the Tata group in a blaze of congratulatory comment that, in a sense, says much about the strengths and weaknesses of Indian business in a globalised world.
Options for car buyers after diesel price RISE by Rs 10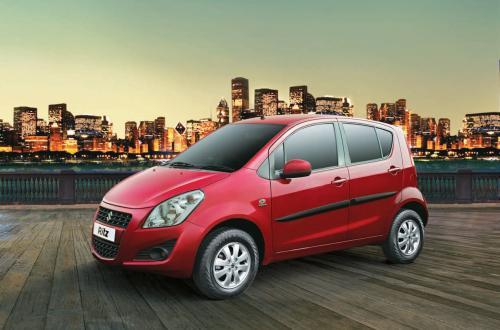 The Oil ministry is set to raise the diesel prices by Rs 10 per litre over the next ten months. Planning Re 1 increase per litre per month for the coming 10 months. This means the wide-gap between diesel and petrol will reduce. Should a car buyer still buy diesel cars or opt for other options?
Images: World's 25 BIGGEST airlines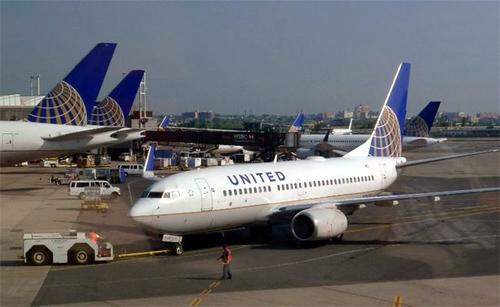 United Airlines, following its merger with Continental has emerged as the world's biggest airline measured by available seat kilometers (capacity).
IMAGES: World's top stock exchanges by IPO value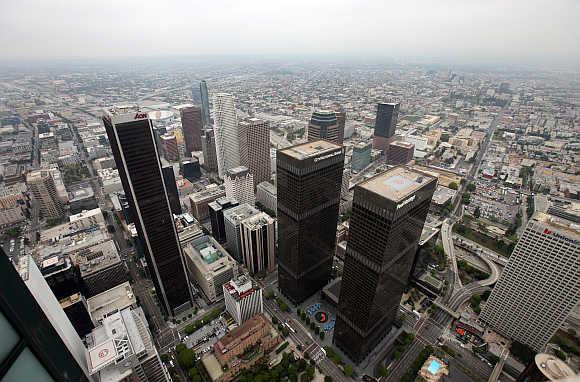 Let's take a look at world's top stock exchanges by IPO value in 2012.
IMAGES: Amazing gadgets set for launch this year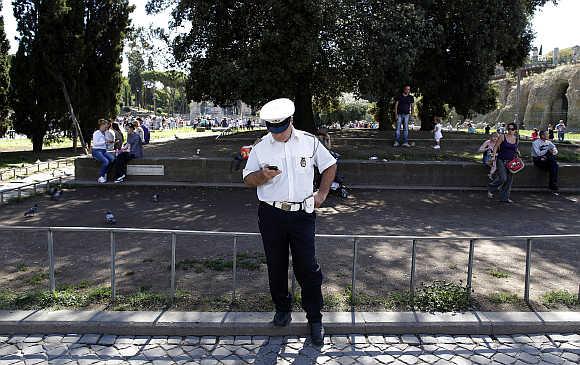 This year will see launch of plethora of gadgets that will change the way we look, touch, feel and drive.
Y V Reddy to head 14th Finance Commission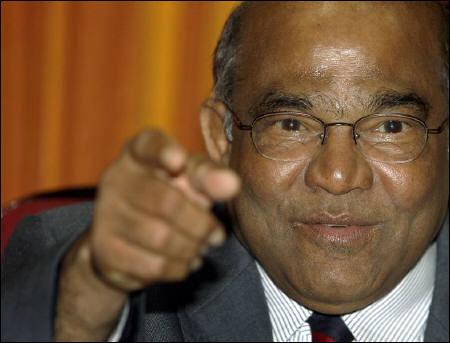 Panel to recommend sharing of divisible resources between states and the Centre from 2015 to 2020.
Now, pay more for cars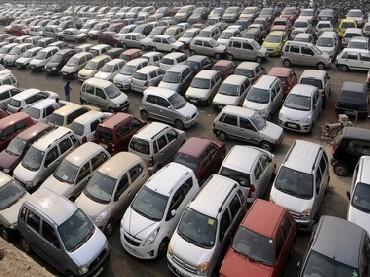 Price increases, to ease pressure on operating margins, in 0.5-2.5 per cent range.
Broker caught with $5 billion US bonds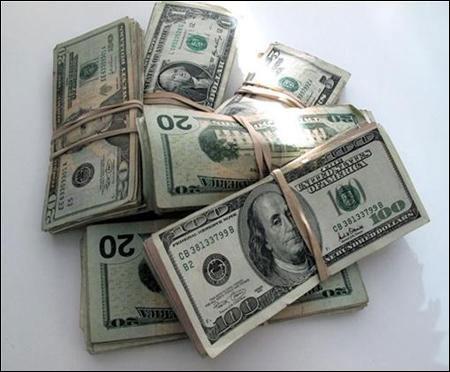 The Tamil Nadu-based broker is member of commodities exchange from Dharapuram, some say bonds are most likely to be fake.
KFA should revive for its employees, passengers: Singh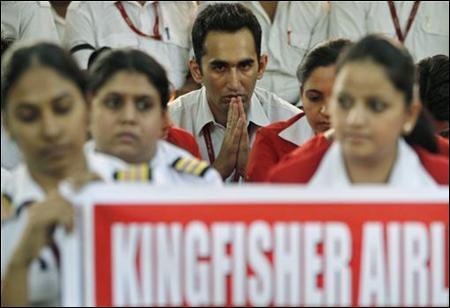 Says the airline should present satisfactory operating plan to DGCA and work on its rescue plans
IMAGES: 8 stunning new SUVs coming to India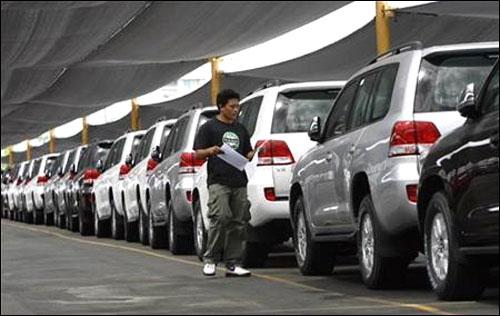 We bring you a complete list of hot new SUVs and MPVs coming in 2013 that will certainly make your heart skip a beat.
US CEOs pan fiscal cliff deal; to continue debt fight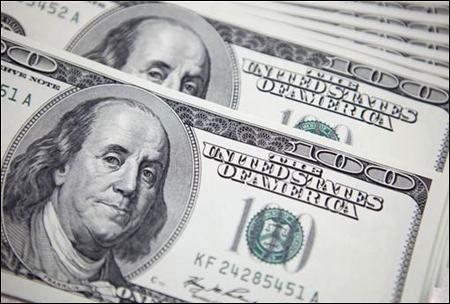 Say Washington wasted an opportunity to address the nation's long-term debt.
Satyam ex-directors win ruling in US class-action suit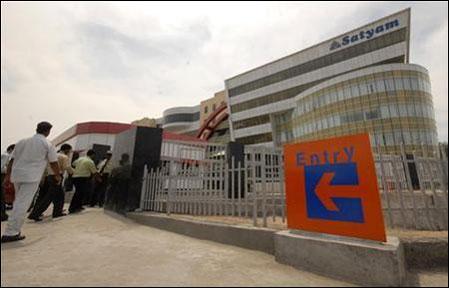 Judge ruled that ther lawsuits failed to allege that the ex-directors recklessly failed to discover the fraud.
What are the investment avenues after retirement?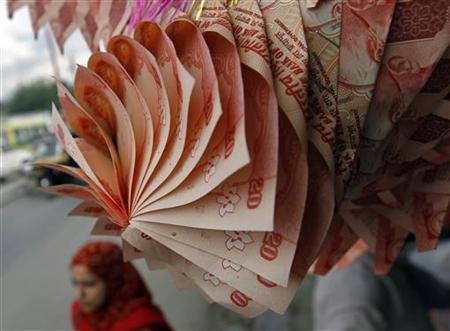 Retirement is usually associated with investing in safe avenues, which are reliable and generate a regular source of income.
Iris scan to add layer to Aadhaar authentication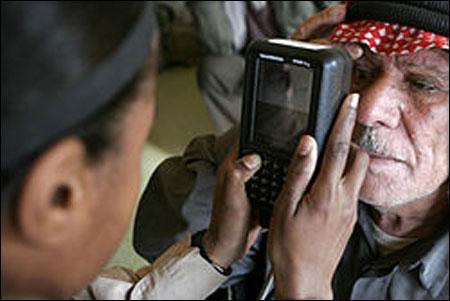 System to be introduced in first quarter of 2013.
2012 was the most challenging year, says Subbarao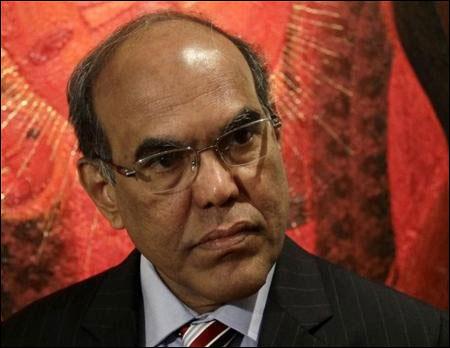 RBI's task was made more difficult by exchange rate volatility.
Cyrus Mistry's FIRST message as chairman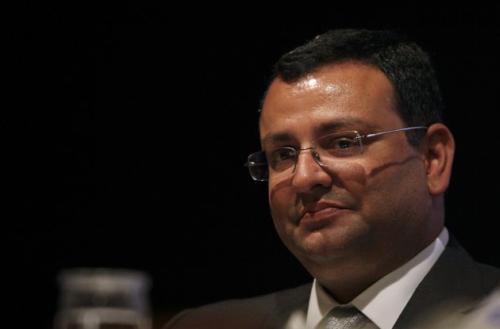 Tata group will invest over Rs 45,000 crore on various businesses over next two years and would look to expand its presence in global markets besides in India, the group's new chief Cyrus P Mistry said.
January 02, 2013
Watch out for these 5 hidden costs when buying property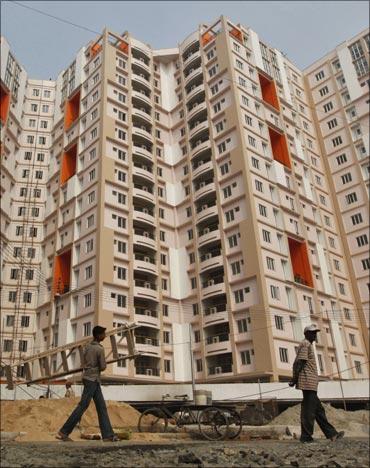 Property is a person's biggest purchase. While buying one, you don't just pay for the house value - there are hidden costs that can take up to 25 per cent of the property value.
Tips to control your urge to spend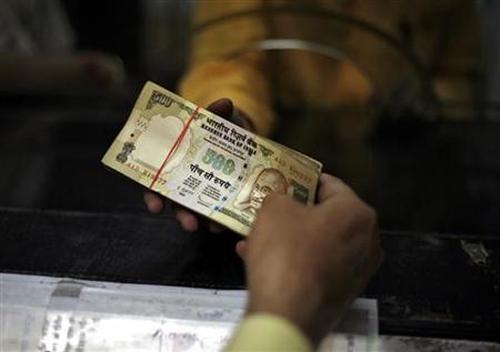 Unrestrained and random spending can be very harmful, both in the short term as well as in the long term.
Labels must for GM food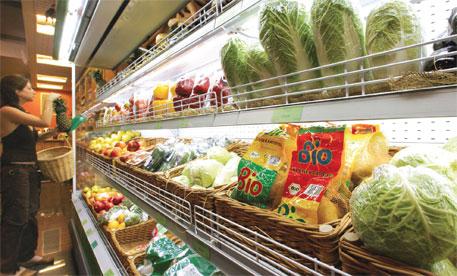 Industry clueless about implementing labelling ru#8804 FSSAI dithers over regulations.
4 stocks that gave positive returns since 2008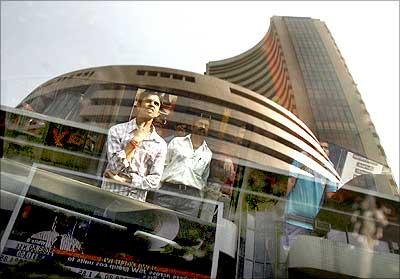 PI Industries, GCPL, Colgate and HUL have delivered positive returns every year since 2008.
Images: Now, an ATM for clean WATER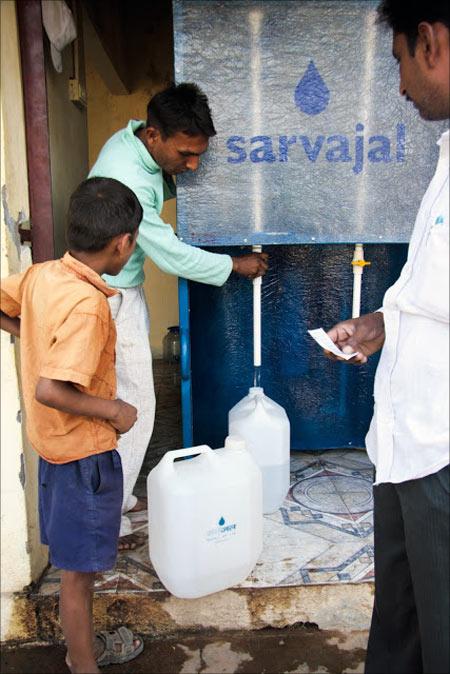 As dawn breaks, two queues start forming at the only petrol pump inLakshmangarh, a small town in Rajasthan's Alwar district.
Nifty crosses 6,000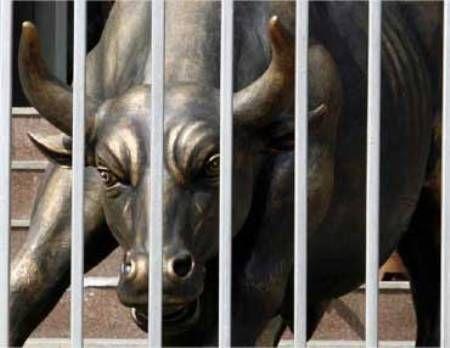 Auto, metal shares gain.
IN PIX: 25 countries and their GDP in 2012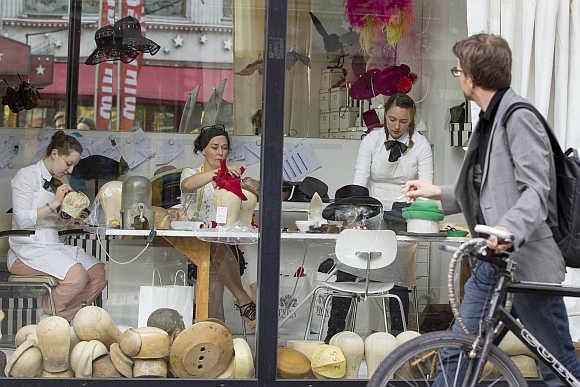 Countries across the world struggled to post good GDP numbers.
Infrastructure: World's 30 BEST cities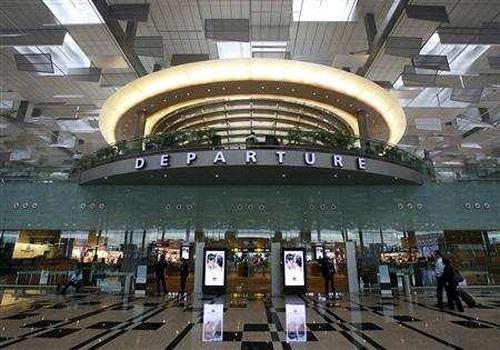 While Vienna retains the top spot as the city with the world's best quality of living, according to the Mercer 2012 Quality of Living Survey, Singapore tops list for cities with the best infrastructure.
Over 35 NEW CARS to hit Indian roads in 2013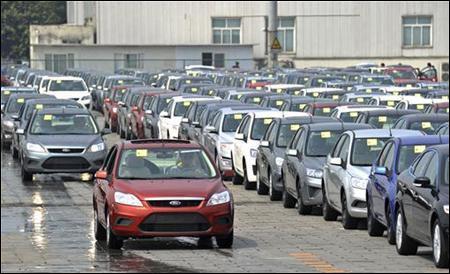 Almost every car maker is offering either new models or face-lifted versions of existing models.
SUV is the buzzword in Motown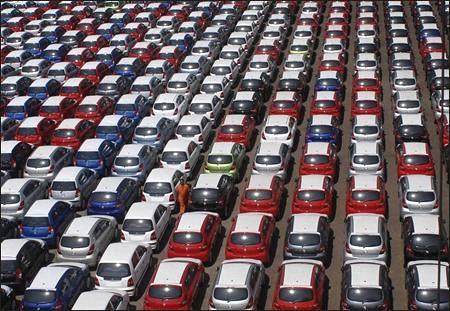 The demand shift from compact cars to spacious multi-seaters and stylish sports utility vehicles has forced every car maker to fast track their blueprints for compact and mid-sized SUVs and MUVs.
Gujarat sells 200 acres allotted to Peugeot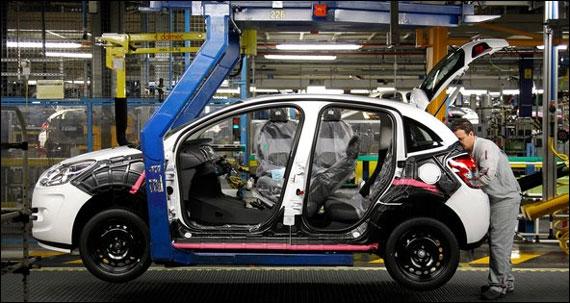 While the carmaker still has another 300-odd acres to set up the proposed plant, state government officials said the government might sell the remaining land, too, if the demand came up in future.
Global investors skip PE route to go solo in India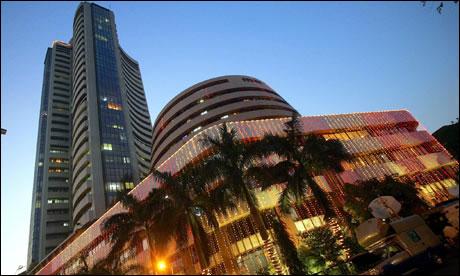 The move will help the LPs save the fee they pay private equity firms and play an active role in these investments.
Markets: 13 things to look forward to in 2013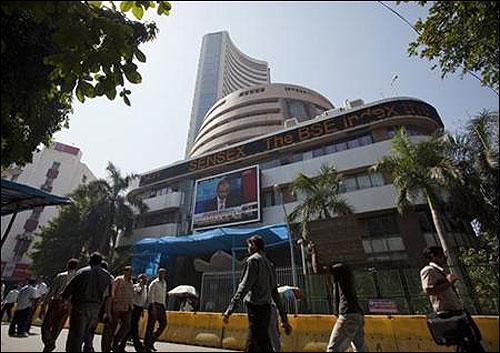 The year may see E listing, Sensex @ 25000 and end of gold rally among others.
January 01, 2013
Party on the bourses to continue this year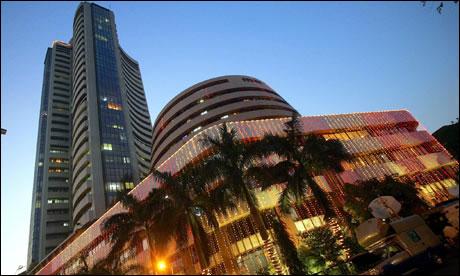 Just on the basis of the earnings growth of 15%, Sensex could go up to 22,000-23,000
Mutual funds try to 'switch' off direct plans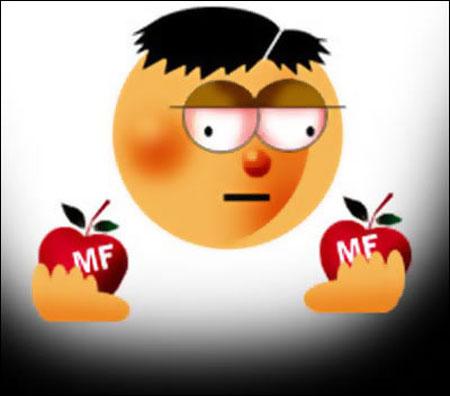 Impose steep exit loads on existing investors moving to direct plans, whereas moving from a direct plan to a distributor-supported plan attracts no such fee.
Mercedes-Benz India to raise prices by 1-3%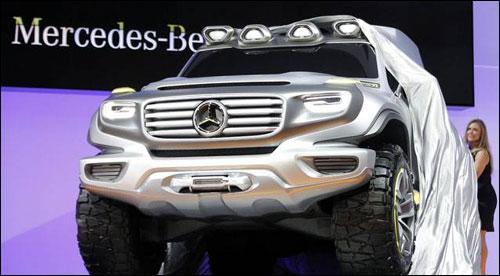 Cites rising inputs costs, volatility of the rupee-euro, high interest rates for increased prices.
ANALYSIS: US economy would dodge bullet for now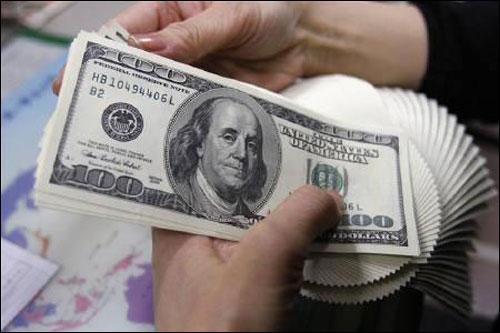 May help US steer clear of recession, although enough austerity would remain in place to likely keep economy growing at lackluster pace.
2013 might bring cheer to the IT sector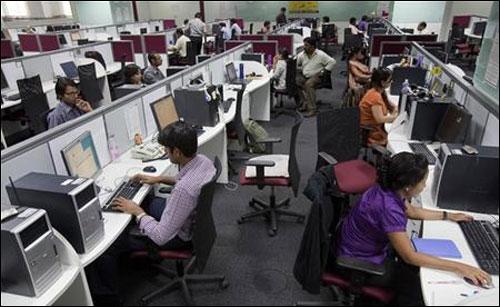 Industry leaders say lack of certainty in the business environment troubles them most.
Foreign retailers may wait till 2014 for India action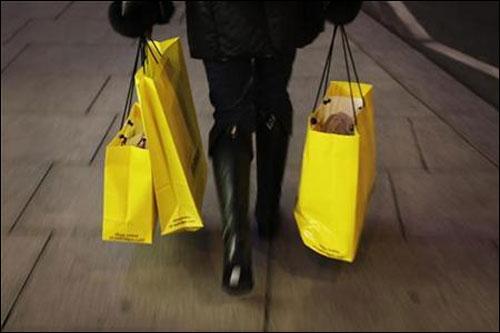 Though international biggies are already in India, they are yet to formalise plans for front-end multi-brand retail.
After battering, telcos to charge more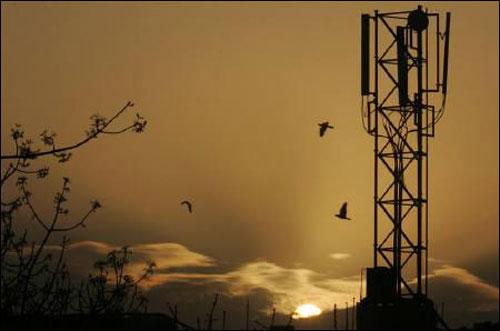 As metros are more or less saturated, telcos may be forced to look at smaller cities for growth.
Mining sector to gear up for overhaul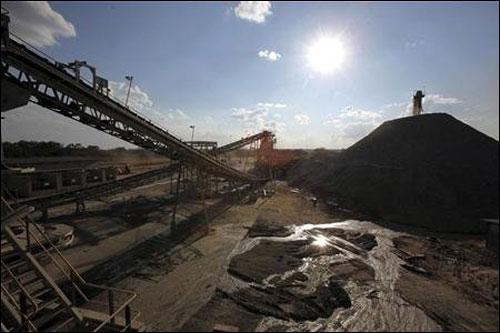 While the past year has been full of controversies, the next promises a better regulatory regime.
Regulatory framework: Tighter regulation on the cards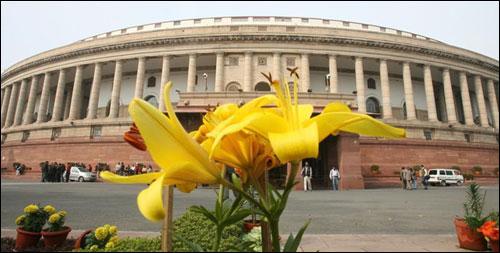 Industry experts feel strengthening the regulatory regime through the proposed laws is the first step towards a modern corporate law.
New minister, new Act for a brave new corporate world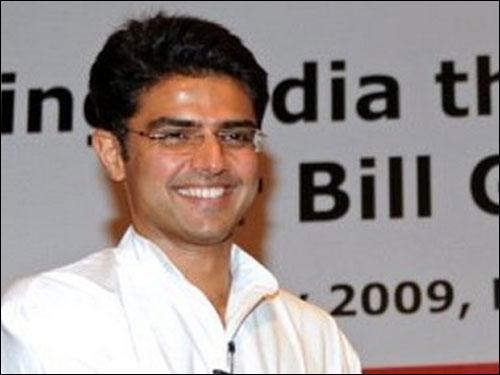 Pilot was there at the right place at the right time to take home the Bill.
IndiGo to rejig routes to Singapore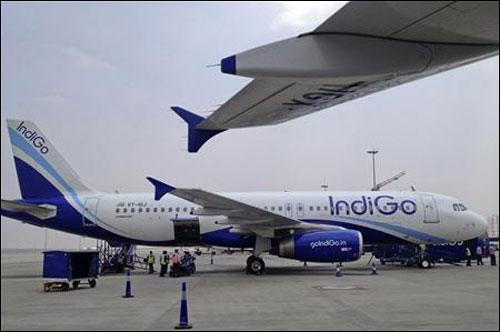 No IndiGo flights will be available on the Mumbai-Bangkok route from March.
Hemmed in at home, Tata Power swings focus abroad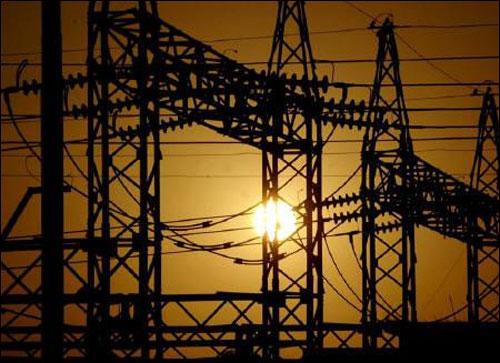 African joint venture Cennergi, formed six months earlier, already executing projects
IMAGES: Two Indians among best-performing CEOs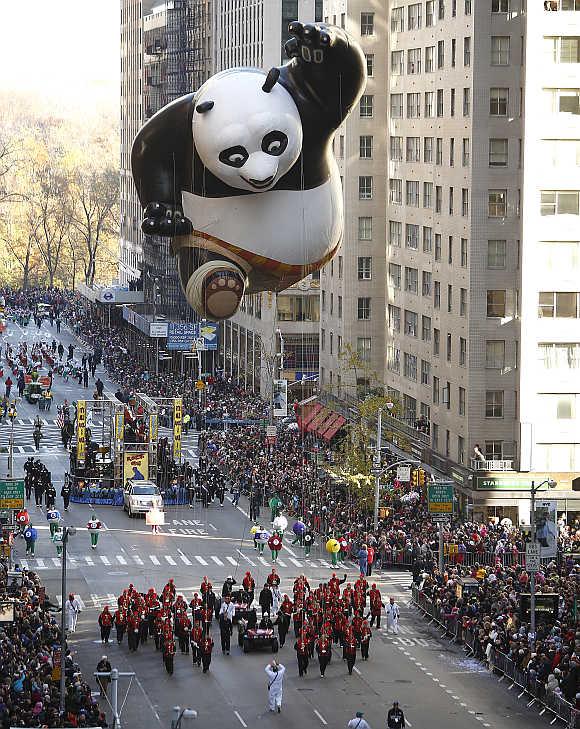 For years, people have bemoaned executives' zealous focus on short-term results.
'Fiscal cliff' deal reached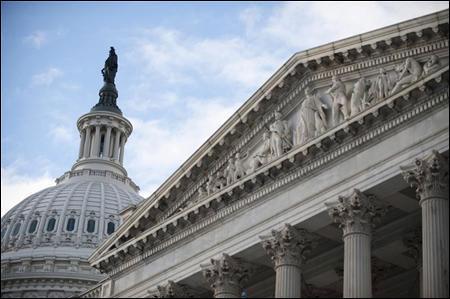 The agreement includes a balance of spending cuts and revenue increases.
Slimmer, powerful GIZMOS line up for 2013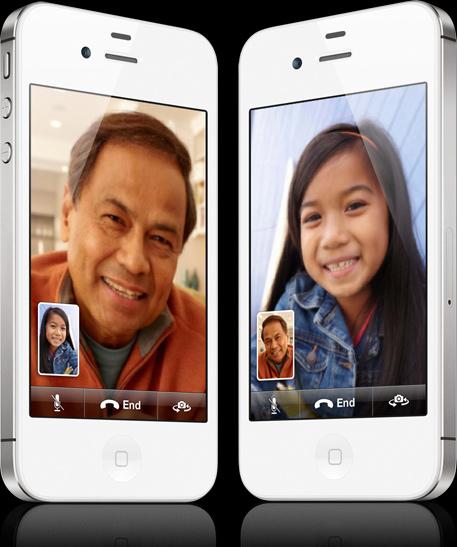 The year 2012 saw users transitioning from feature phones to smartphones as they moved from just talking and texting to tweeting, networking socially and shopping with increasing mobile Internet penetration and lower data tariffs.
IMAGES: 20 most expensive wines in the world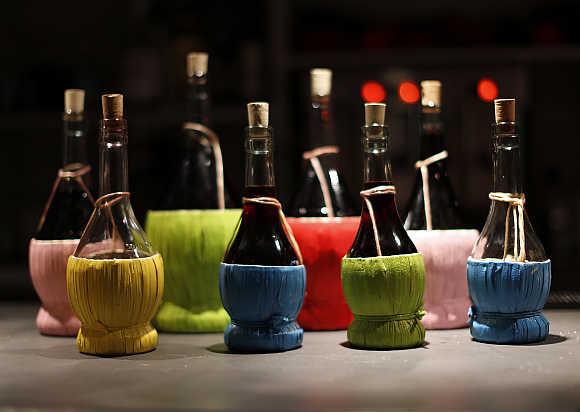 The attraction of these wines is not in consuming but collecting.
Promoters whose WEALTH grew the FASTEST in 2012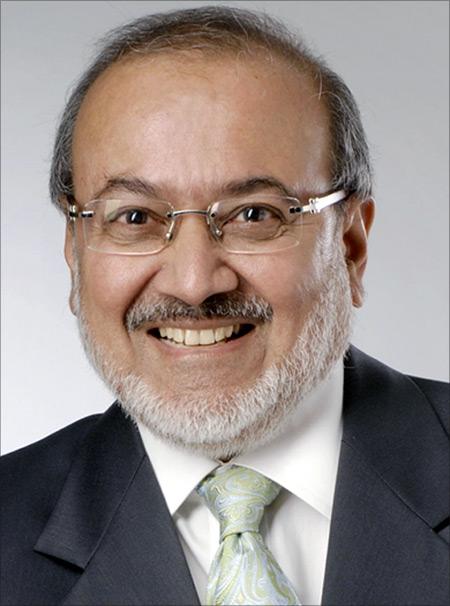 Habil Khorakiwala, chairman of pharma major Wockhardt, is on a well-deserved holiday abroad.
IMAGES: 10 most expensive business gifts in world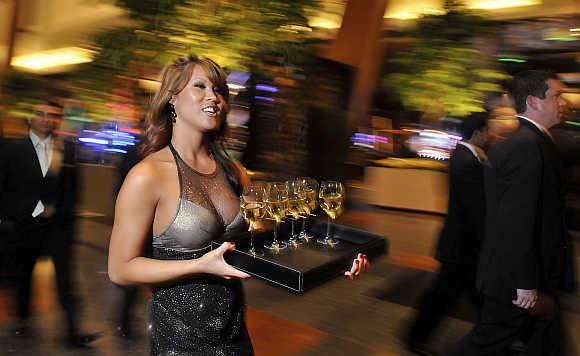 There are some who spend millions of dollars on gifts.
Mercedes-Benz: 4 new STUNNING cars soon in India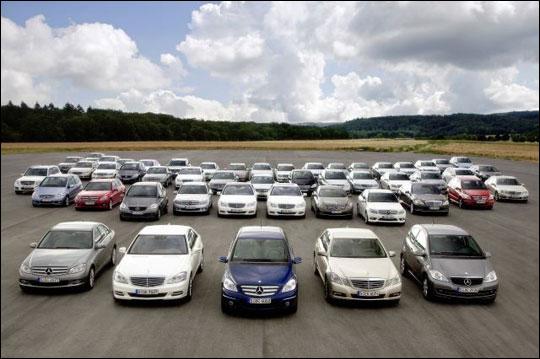 Announcing launches of not less than four of its dashing rides that are to take place over the next 6 months, Mercedes has definitely created tidal waves in the already raging waters of its arch rivals.
Archives
November - December 2012
|
September - October 2012
|
August 2012
|
July 2012
|
June 2012
|
May 2012
|
April 2012
|
March 2012
|
January - February 2012
|
August - December 2011
|
July 2011
|
June 2011
|
May 2011
|
April 2011
|
March 2011
|
February 2011
|
January 2011
|
December 2010
|
November 2010
|
October 2010
|
September 2010
|
August 2010
|
July 2010
|
June 2010
|
May 2010
|
April 2010
|
March 2010
|
February 2010