February 29, 2012
2G licence cancellation: Tata seeks SC verdict review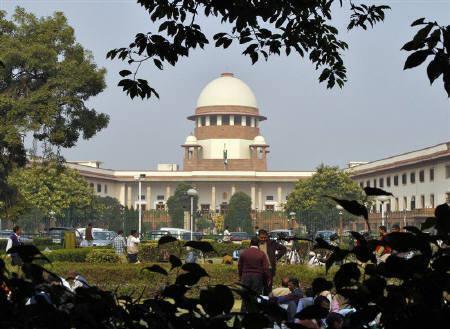 The petition seeking review was filed nearly a month after the apex court on February 2 had cancelled 122 2G licences granted to nine telecom companies including Tata Teleservices Ltd, based on the first-come-first served policy for 22 circles.
SHOCKER! GDP slows to 6.1%, lowest in 11 quarters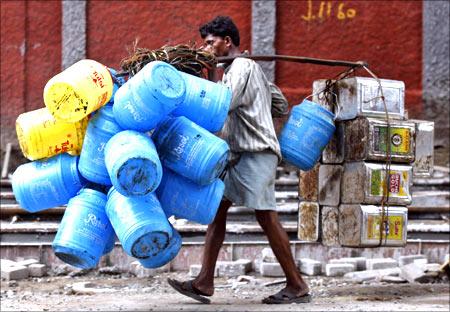 The gross domestic product growth the in third quarter (October-December) last fiscal was 8.3 per cent, as per the latest data released by the government on Wednesday.
Key Pak ministries OPPOSE liberal trade with India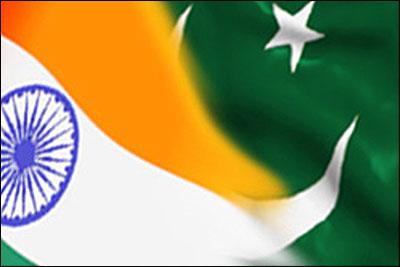 The commerce ministry recently announced that it intends to switch over to a small negative list for trade with India by the end of February and to phase out this regime by the end of the year.
Niche talent is name of game for IT firms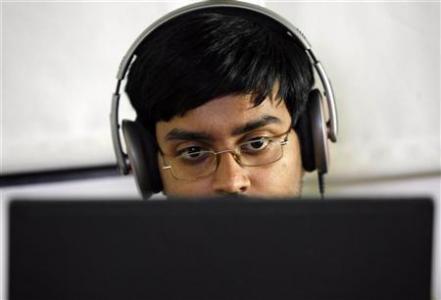 The Indian IT sector is increasingly preferring candidates with expertise in niche areas like mobile technology, data analytics and SAP over others.
Bangalore absorbs 3rd of India's commercial space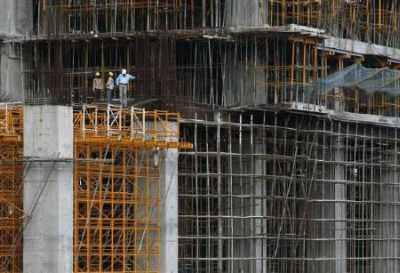 Powered by strong demand from IT and related sectors, Bangalore is seeing a record absorption in commercial and residential segments amid a sharp fall in demand seen in key property markets such as Mumbai and the national capital region (NCR).
What happened to the Rs 94K cr that Indian NGOs received?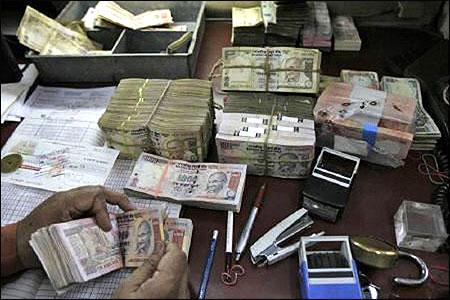 It is time the government woke up to the risks that uncontrolled foreign monies flowing to Indian NGOs pose to India's economic progress, social cohesion and national integrity.
Smartphones with Intel logo from April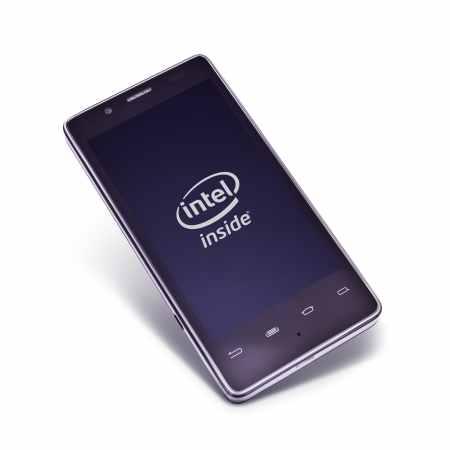 The Intel Inside logo, which consumers have always seen on laptops and PCs, will now be seen on smartphones, too. In April, mobile vendor Lava International will launch its first smartphone in India based on the Intel processors, expected to be priced around Rs 25,000.
Kingfisher cannot be closed down because of losses: Ajit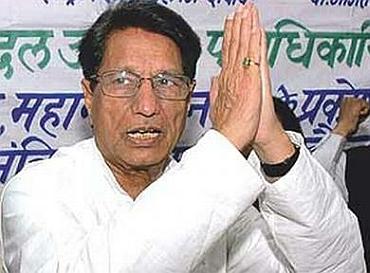 Bank chiefs have been quoted as saying that Kingfisher would need to arrange fresh equity of Rs 1,000-2,000 crore (Rs 10-20 billion) before seeking additional funds from the consortium of banks, led by the State Bank of India.
2G licences: Govt ready with 3-pronged plan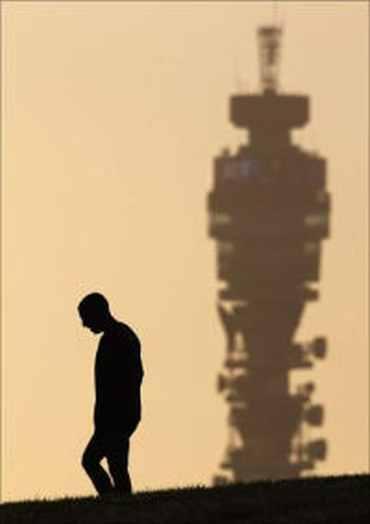 A government group under the chairmanship of Finance Minister Pranab Mukherjee has broadly accepted a Department of Telecommunications (DoT) proposal favouring a three-pronged strategy to deal with the challenges arising out of the Supreme Court order cancelling 122 telecom licences.
Railways may stray on to deficit track next year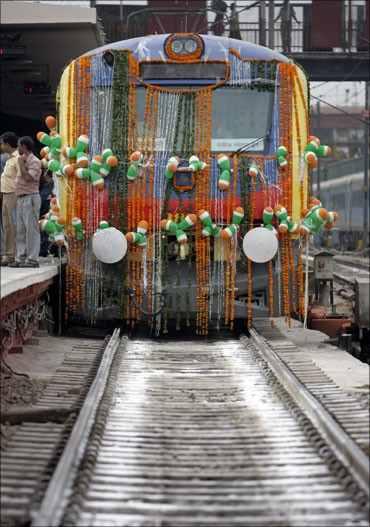 The Indian Railways is set to record a marginal surplus in the current financial year -- much lower than the Rs 5,258 crore (Rs 52.58 billion) budgeted in February 2011. But, the fall is only a trailer, considering the country's largest passenger and goods transport network is likely to go into deficit next year.
US court upholds case against L&T Infotech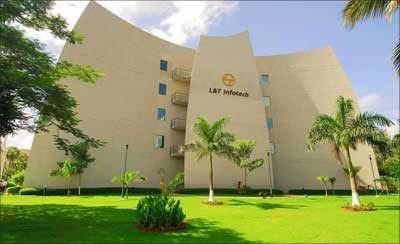 Lawsuit has been brought on behalf of Deepa Shanbhag and 1,500 past and present women employees.
PHOTOS: Top jewellery outlets in the world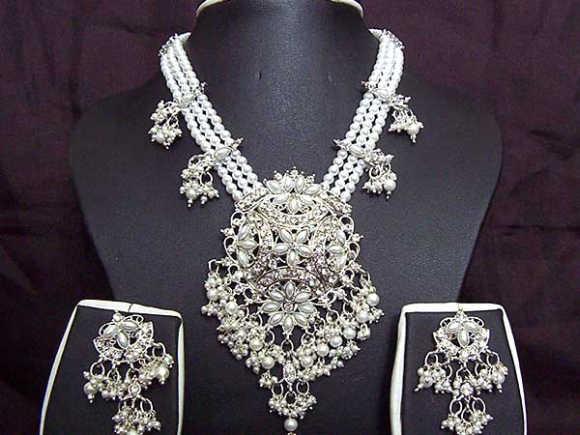 There are many jewellery retailers in the world, but not all are famous.
PHOTOS: Amazing toys of billionaires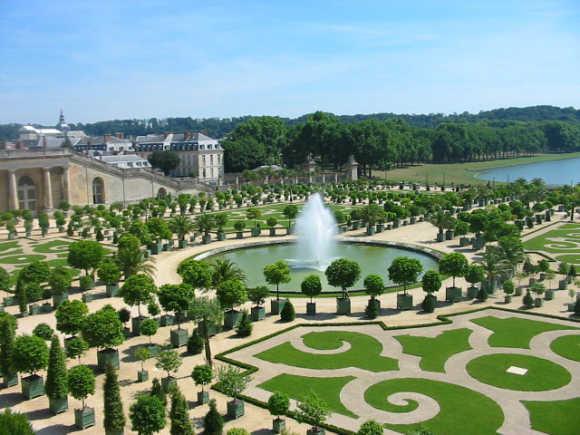 Billionaires have it all - from supercars to exotic islands to coolest toys.
PHOTOS: This is what Donald Trump bought for $150 mn!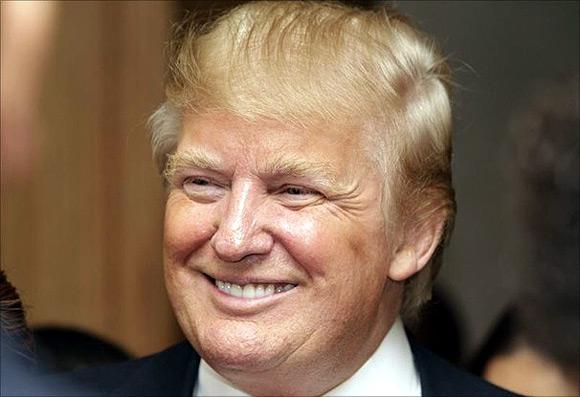 Trump has bought the Doral Golf and Spa Resort in Miami for $150 million.
PHOTOS: India's top 24 trading partners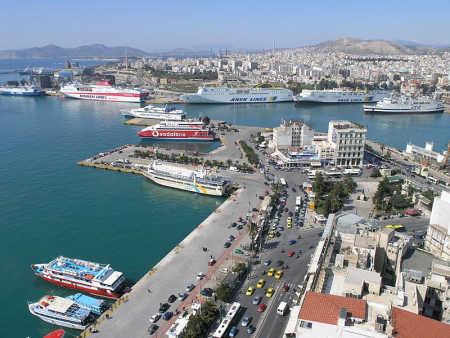 India has booming trade with many countries across the world.
IMAGES: 16 top museums of the world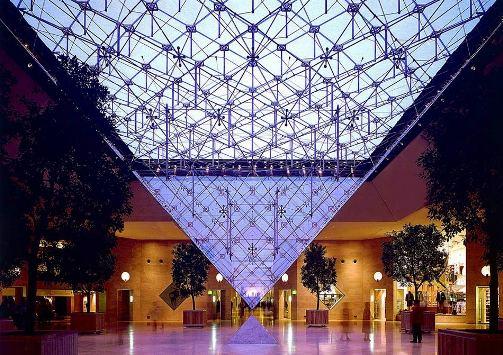 In this slide show, we present 16 top museums of the world.
Ford Ecosport vs Renault Duster. Which is BETTER?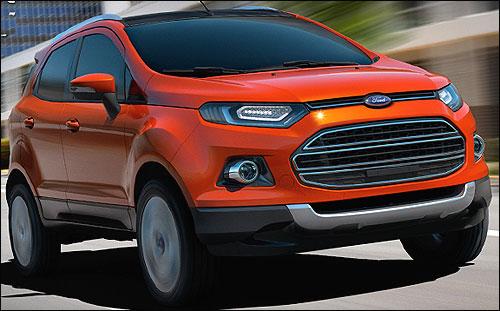 Both Ford Ecosport and Renault Duster were unveiled at the 2012 Auto Expo held in New Delhi in January.
February 28, 2012
Trade unions strike; transport, banking hit
Operations like deposit, withdrawal as well as clearing were affected in public sector banks, including largest lender State Bank of India.
IMAGES: The Rs 8.99 lakh Ford Fiesta Automatic launched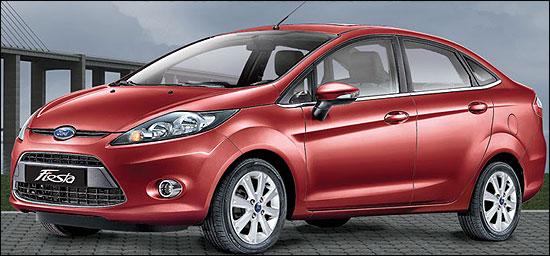 New Ford Fiesta will give firm competition to others in the C segment.
India is still waiting for an electric start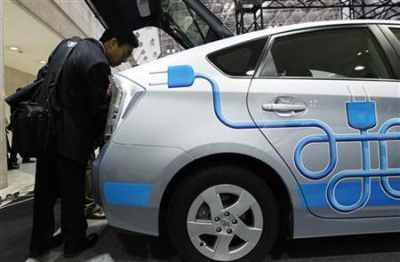 government is expected to roll out a policy for hybrid and electric vehicles (xEV) this April after over a year of consultations.
Stunning IMAGES of the world's best hotel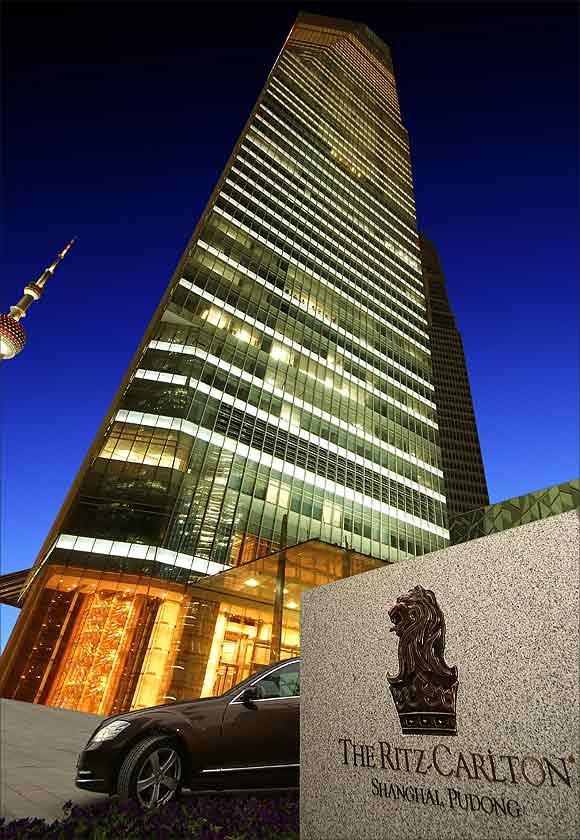 It has been voted as the best hotel in the world by Conde Nast Traveler magazine.
Why Pranab needs to change India's subsidy regime
Budget ideas from industry are irresponsible
'India is more than just a research power centre'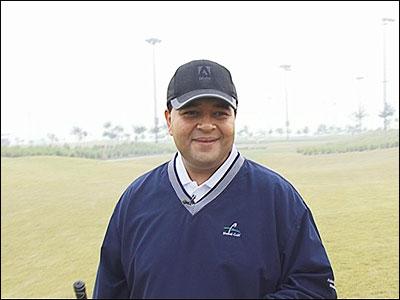 There is a dramatic shift in which even the smallest denominator in tier-2 cities are using adobe products and since there is such a low penetration across the country's small cities, the opportunity is only going to rise.
Now, drive cars built on cornstarch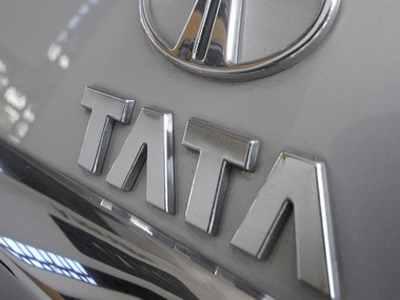 A specialised team at Tata Motors, the country's largest automobile producer, is using cornstarch in the making of body parts for cars.
Automobile sector: Taxing times ahead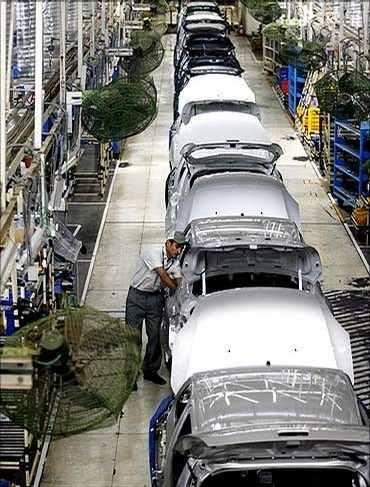 Market expects FM to be selective in imposing levies in Budget FY12-13.
PHOTOS: These 17 smartphones, tablets are the next wave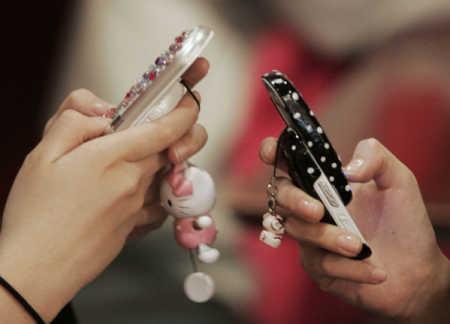 Some dazzling mobile phones have been launched at the Barcelona World Congress in Spain.
PHOTOS: World's major producers of electricity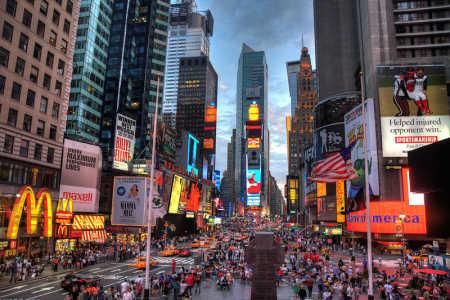 Demand for electricity is increasing all over the world.
PHOTOS: Indian among Silicon Valley's youngest CEOs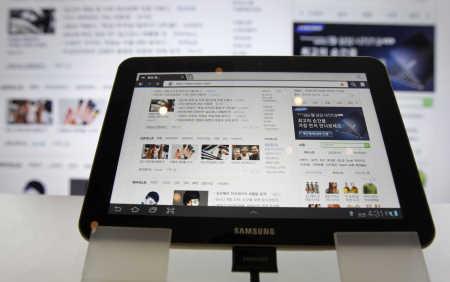 Technology world is witnessing massive changes, and it is mostly youngsters who are driving these changes.
IMAGES: 8 superb cars that will make you drool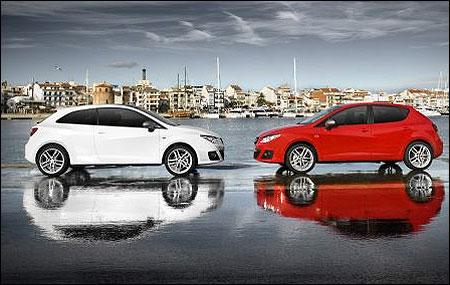 A jury panel of 59 automobile journalists will unveil the car of the year for the first time in Geneva.
February 27, 2012
Petrol, diesel prices may go up after polls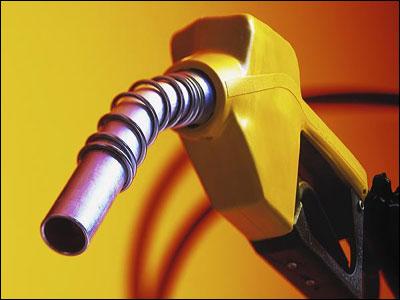 State-owned oil companies are losing about Rs 4 per litre on petrol, industry officials said.
If you can't stand the LPG limit, build another kitchen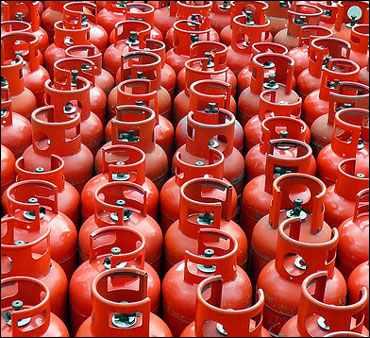 Having failed to align cooking gas prices with the market and limit the number of subsidised cylinders to consumers, the government is now trying to curb the misuse of multiple connections in households.
China's GDP set to fall, economy needs reforms: World Bank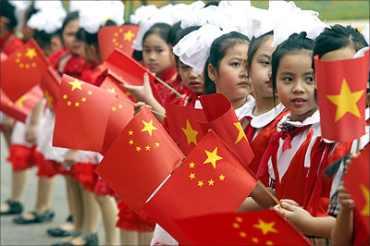 A report prepared by World Bank in coordination with Chinese experts said China has reached a 'turning point' in development but it could still emerge as the world's largest economy before 2030 if it carried structural reforms.
Kingfisher turns to foreign carriers for rescue package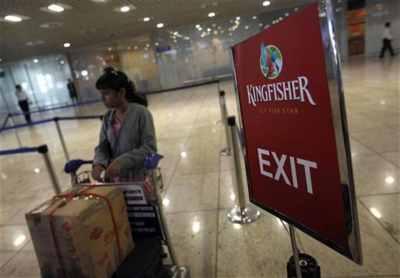 Kingfisher Airlines, owned by Indian liquor baron Vijay Mallya, is in talks with two foreign carriers, including International Airlines Group (IAG) -- the owner of British Airways and Iberia -- for a potential rescue package, a report said.
Bloodbath on the bourses! Sensex down 478 points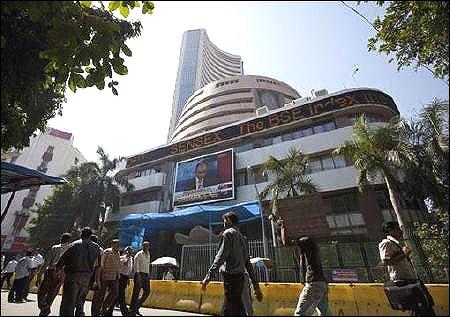 The market breadth in BSE remained dismal with 2,210 shares declining and 649 shares advancing.
Mamata's appeal to keep life normal tomorrow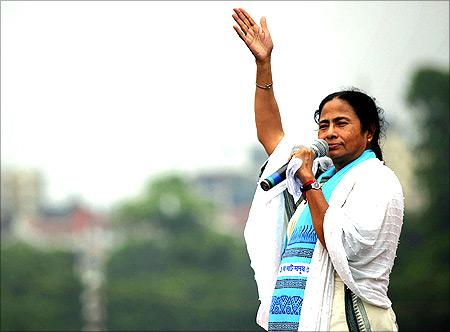 Assuring of steps to keep life normal during the strike on Tuesday, Banerjee said that the state government's measures had been intimated to the Calcutta high court also.
How Godrej is writing a new story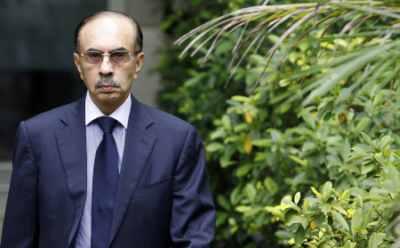 The recent changes at the Godrej Group are not just cosmetic they are a result of strict prioritisation and better listening.
Moving PHOTOS: Impact of Europe's financial crisis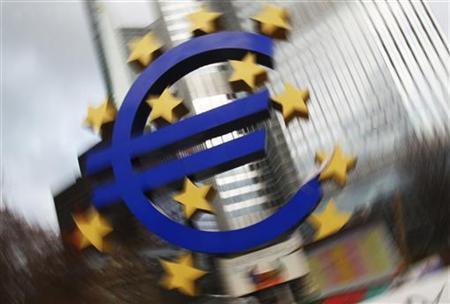 Many in Europe are finding it difficult to survive the harsh economic times.
India will be world's 3rd largest economy by 2030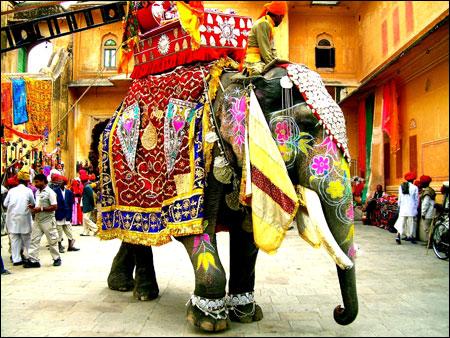 There would be 'no surge in energy demand as India industrialises.
IMAGES: These 3 cars will have automatic gearbox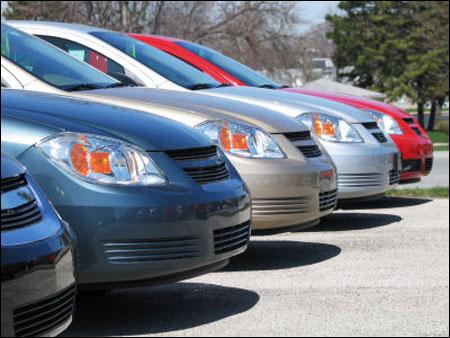 But things are changing fast as more and more carmakers are keen to launch cars with automatic gearbox in the 'affordable segment'.
Take a loan, don't drain savings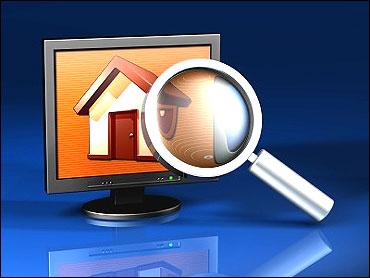 This way you not only end up owning a house but also maintain a healthy bank balance for future needs.
Budget team: Mix of old & new faces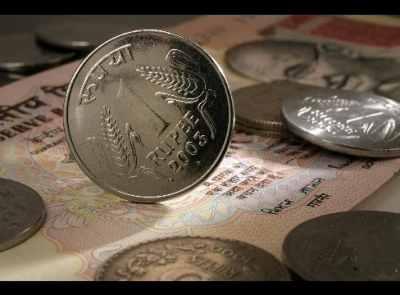 For all five secretaries in the finance ministry, this will be the first Budget in their existing capacity.
Nuclear power will play big role in India's growth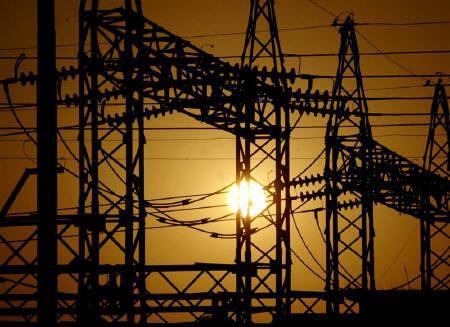 India's energy consumption profile is varied.
App Alert: It might just be a Trojan horse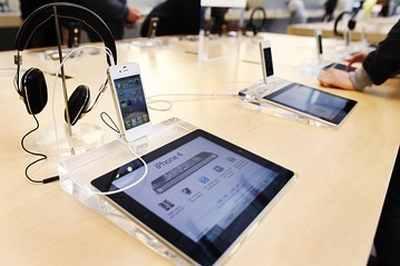 Malware and fake apps are passe. Attackers are now targeting users by faking the entire app store itself.
Aakash: Not quite reaching for the sky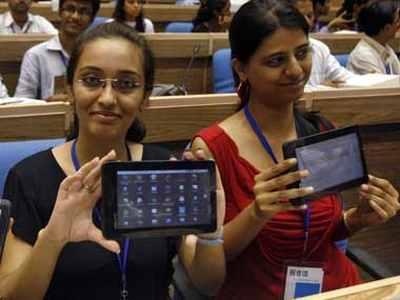 If private players do not come out with student-specific content, the device may take some time to soar.
PHOTOS: Air India's 787 dream unlikely to take off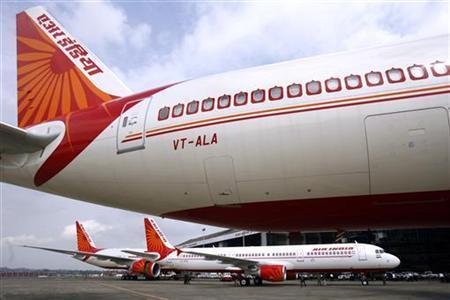 Price appreciation since the aircraft order in 2005 could yield Rs 7,200-crore gain.
IMAGES: How fast is Internet around the world?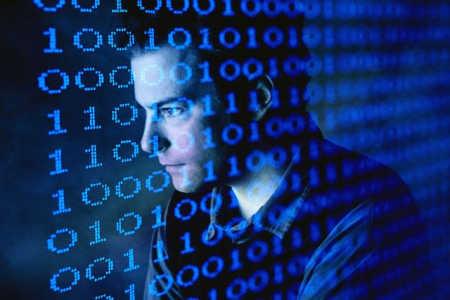 A study conducted by Pando Networks reveals the speed and reliability of Internet connections around the world with some surprising findings.
From coins to notes: AMAZING journey of Indian money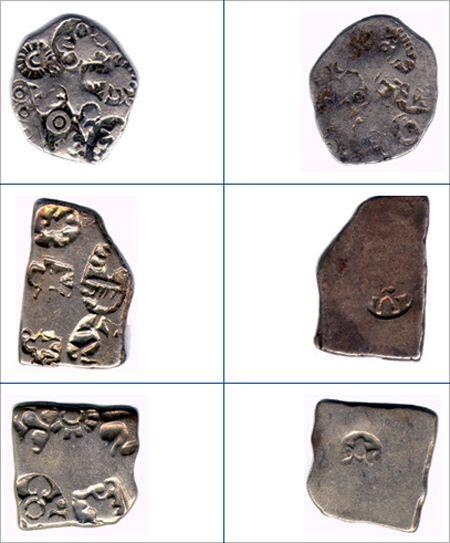 One of the earliest issuers of coins in the world, India has an illustrious history of coinage and currency notes.
World's 10 greenest companies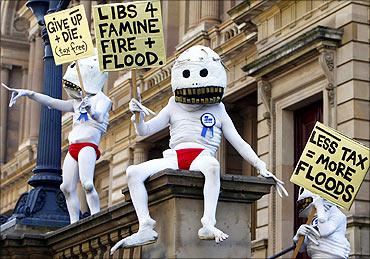 Last year, Newsweek came up with a list of greenest companies of the world and for that, it compared the actual environmental footprint, management (policies, initiatives, controversies) and transparency of various companies.
February 24, 2012
I-T exemption limit may be hiked to Rs 3 lakh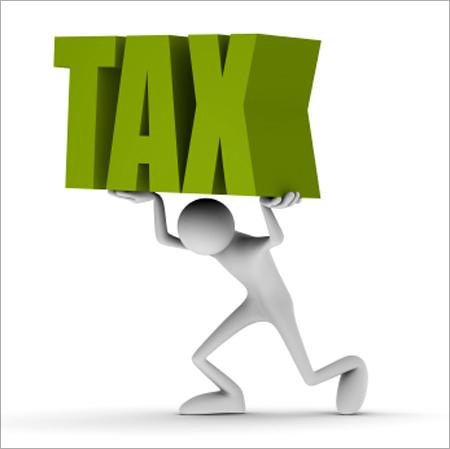 A Parliamentary committee scrutinising the Direct Taxes Code (DTC) Bill will recommend raising of the annual income tax exemption limit to Rs 3 lakh.
PHOTOS: Scientist claims water can boost car's mileage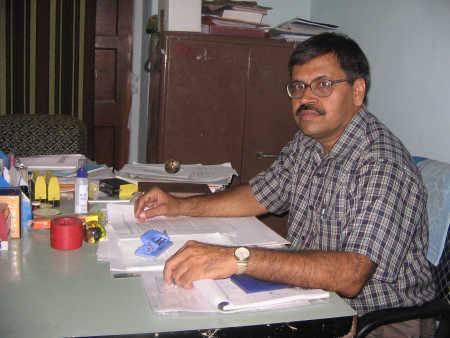 A scientist says he has found an easy and affordable way to increase the fuel efficiency of a car.
Social media too needs regulations, says Kapil Sibal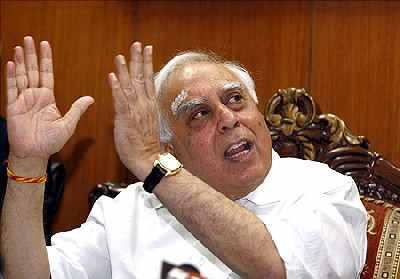 Refusing to be labeled as an enemy of the social media, Telecom Minister Kapil Sibal has called for the Internet to be governed by regulations similar to the print and the electronic media.
PHOTOS: Swanky boats display their beauty in Mumbai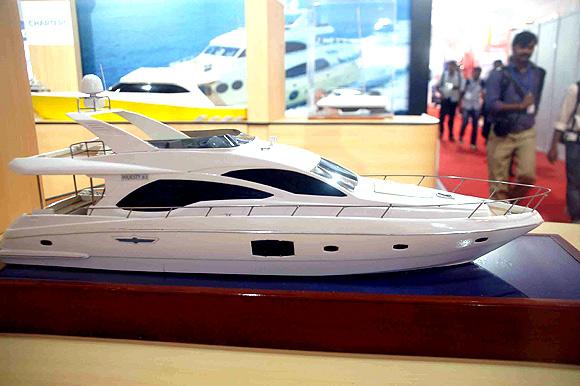 Sixth edition of the Mumbai International Boat Show is showcasing some of the latest in leisure boating industry.
Chief executive salaries in India march north: Survey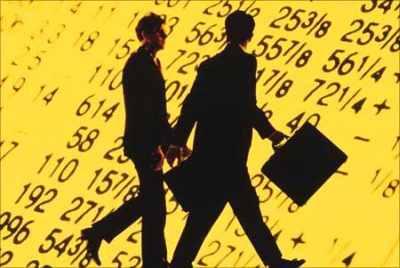 The Top Executives' Compensation report by the group showed that compensation was pegged at more than Rs 7 crore (Rs 70 million) at larger, more complex organisations.
How will Iran's crude oil crisis hit India?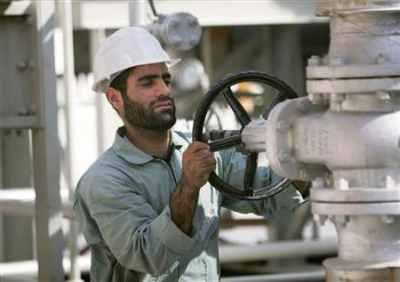 For starters, the Iran situation is sure to have an impact on crude oil prices, as the world has little spare capacity.
PHOTOS: Zynga chief's spectacular home for $1.97 mn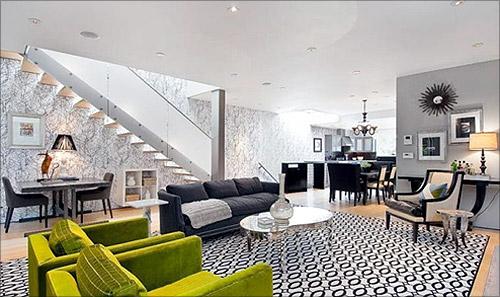 Mark Pincus plans to sell another plush property in San Francisco for $1.97 million.
Filing tax returns? A checklist of things to DO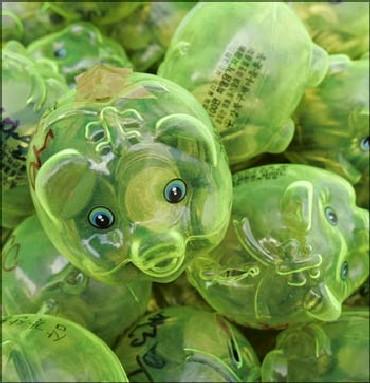 With the deadline for filing returns just four months away, familiarise yourself with the processs so that you can avoid last-minute rush
DoT asks Idea, Voda for info on mobile Internet users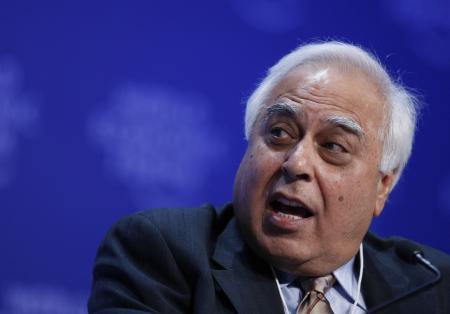 DoT officials said instructions have been issued to Idea and Vodafone to provide the requisite information to IB at the earliest.
PHOTOS: Major coal producing countries in the world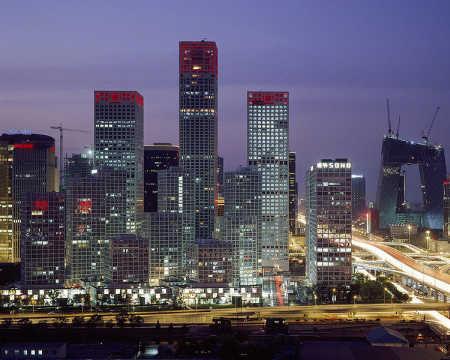 World is moving away from coal production, but it still forms a big part of power generation.
SPECIAL: Seven infra expectations from the Budget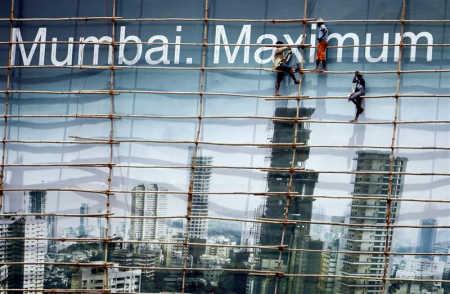 There is far more hope for policy interventions than outlays and taxation.
Delhi, Mumbai airports earning least revenue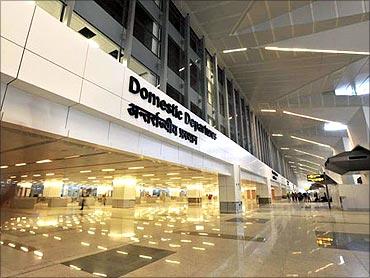 As per the list of 50 countries prepared by Leigh Fisher Management consultants, Delhi airport is at the bottom of the list with meagre 1.97 SDRs compared to Japan's Narita airport with 17.86 SDRs. Mumbai stands at the second last place with 2.09 SDRs.
RBI may cut rates on respite from inflation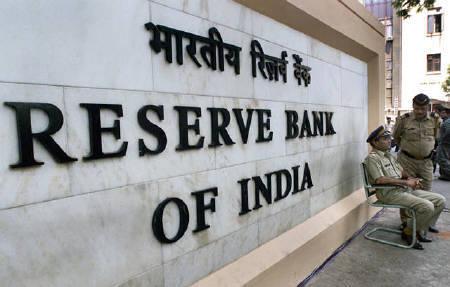 Economists expect a cut in repo rate in at least one policy review in March-April, before high base effect wears out and inflation rises
PHOTOS: Govt may not let Kingfisher shut shop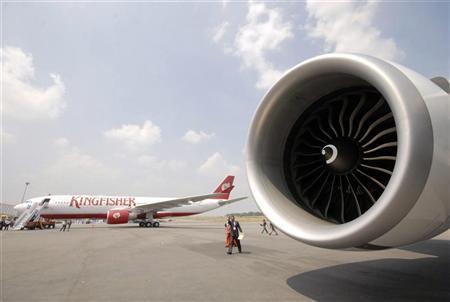 Government may have ruled out a bailout package for Kingfisher, but is likely to make sure that the carrier does not shut up shop.
US downplays visa denial issue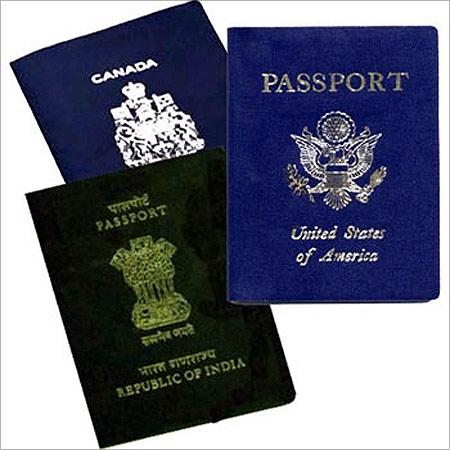 Francisco J Sanchez, US Under Secretary of Commerce for International Trade, on Thursday downplayed the issue of H-1B visa denial to Indian companies.
Did you know that these JOBS are available at Google?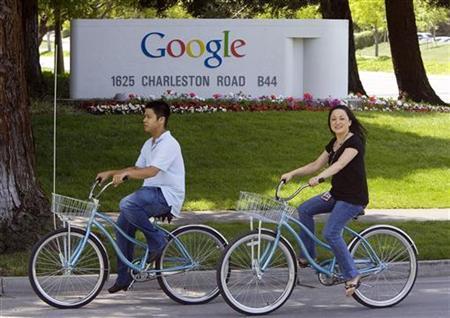 While most people have job titles that are far from exciting, employees at Google not only have unusual designations, but also unbelievable work.
IMAGES: India's top 20 'youthful' brands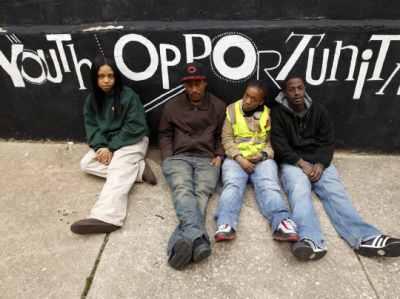 Youth is one of the largest consumer groups in India. Every brand is trying to reach out to them. Read here to find out, which brand was successful in its attempt to connect with the youth.
PHOTOS: World's longest driverless metro rail network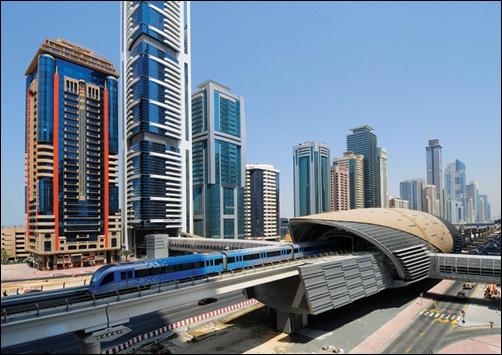 The Dubai Metro, comprising the red and green lines, has entered the Guinness Book of World Records as the longest driverless metro network in the world spanning 74.695 km.
IMAGES: 5 most popular diesel sedans under Rs 7 lakh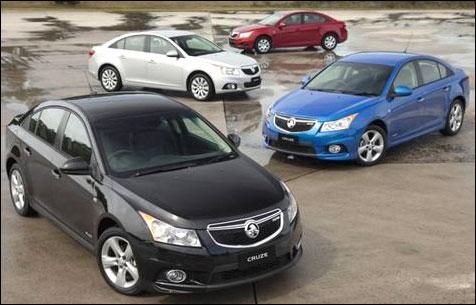 Diesel powered engines carries fewer burdens on the pockets of the car owners in the long run.
February 23, 2012
PHOTOS: 11 American states that run on nuclear power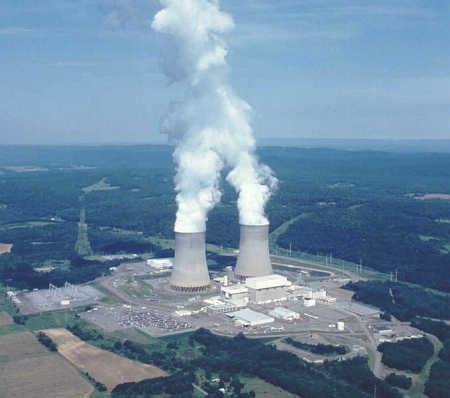 While there are growing calls to reduce dependence on nuclear power, some states in the United States are still reliant on it.
PHOTOS: Onboard the stunning Glacier Express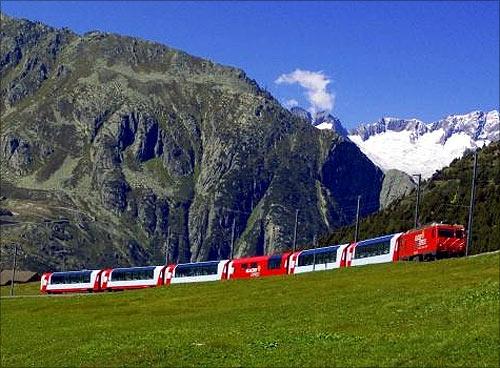 The Glacier Express takes tourists on an exhilarating trip through the World Heritage site in the Albula/Bernina landscapes.
Why Europe will never be the same...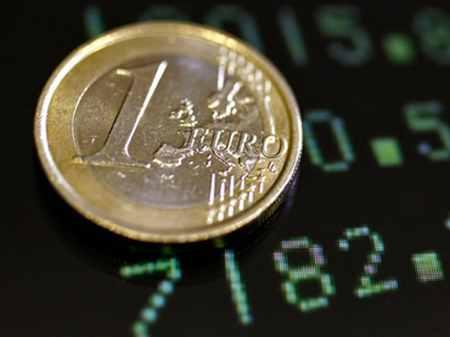 The crisis and the painful, austerity-induced recession will focus anger on a relentless Germany.
Gujarat callers made threatening calls to US consumers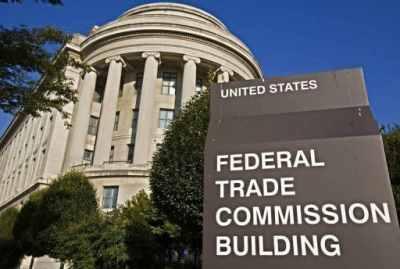 A call centre's workers in Gujarat posed as US law enforcement officials and made nearly 8.5 million threatening calls in just eight months to consumers in America, US federal authorities have claimed.
Kingfisher starts operating new flight schedule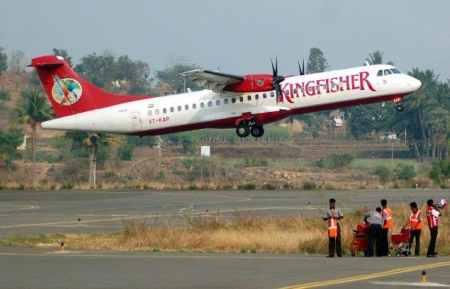 Facing severe turbulence, Kingfisher Airlines today started truncated operations in accordance with its new flight schedule, as aviation regulator DGCA examined its operational details to consider whether to take any punitive action against it for flouting norms.
PM's advisers see current a/c deficit worse than in 1991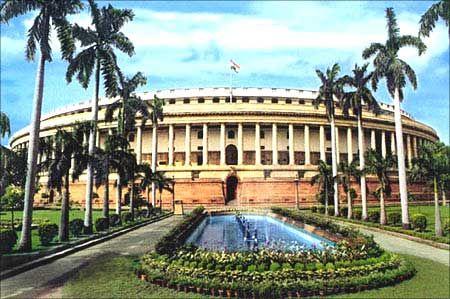 They want govt to raise excise duty and service tax rates, cut subsidies.
Hero's Munjal eyes premium segment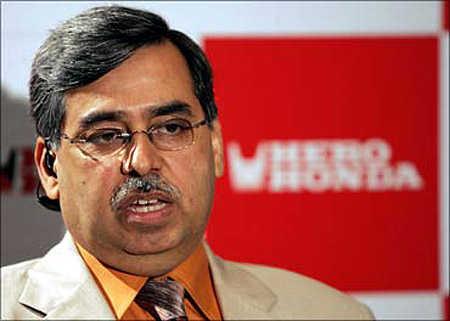 This partnership will help us improve our own capability, says Munjal.
PHOTOS: World's 10 amazing railway projects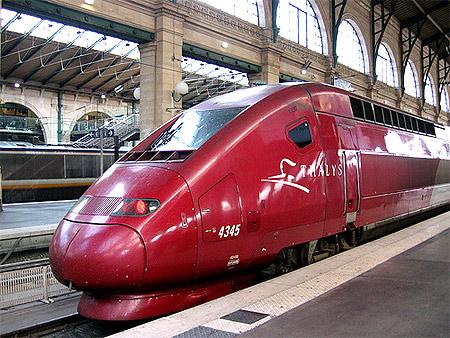 A look at the 10 recent ambitious rail projects.
Obama proposes minimum taxes on foreign earnings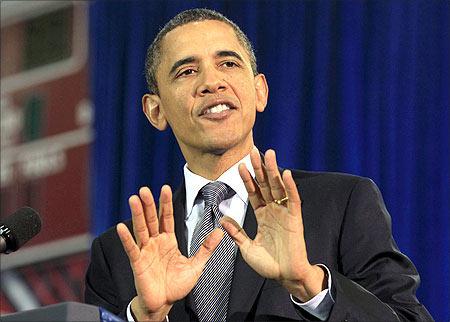 US President Barack Obama has proposed to establish a new minimum tax on foreign earnings while repealing benefits for outsourcing jobs overseas and providing new incentives for bringing jobs back home.
PHOTOS: Most expensive mobile phones in the world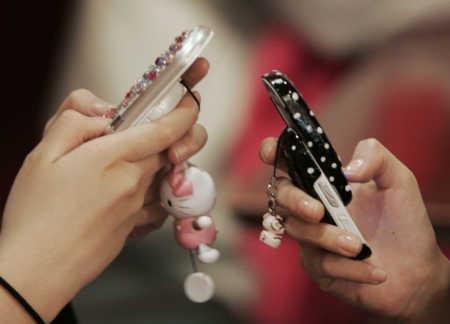 While all of us have mobile phones, some go for really expensive ones.
Bankers refuse lifeline to Kingfisher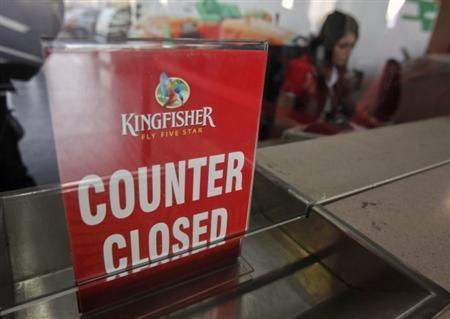 I-T dept refuses to unfreeze a/cs; airline curtails operations; SBI, other bank stocks take a knock
Photos: India's top 25 states with highest GDP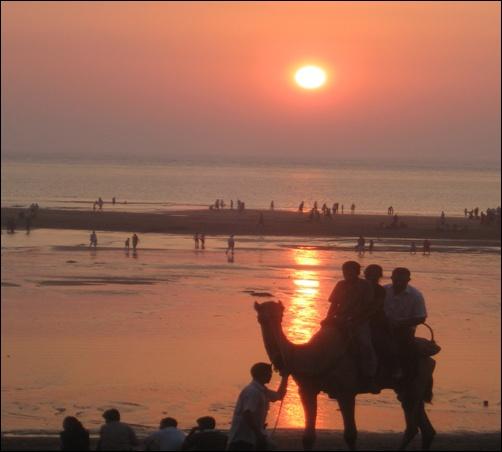 India's economic success is powered by these states.
PHOTOS: World's most expensive SUVs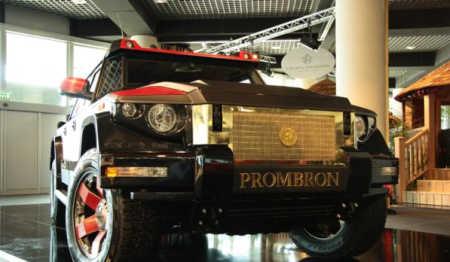 There are some sports utility vehicles that are expensive and then there are some that are really expensive.
Economic confidence: India SLIPS to 4th place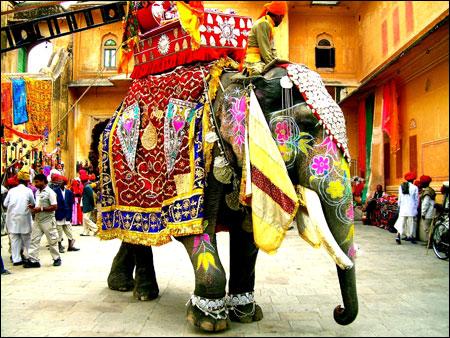 The survey was conducted by research firm Ipsos.
February 22, 2012
PHOTOS: Most expensive beers in the world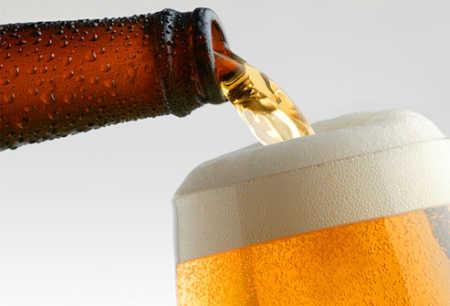 Beer is the world's most widely consumed alcoholic beverage.
Why are oil prices zooming? America has the answer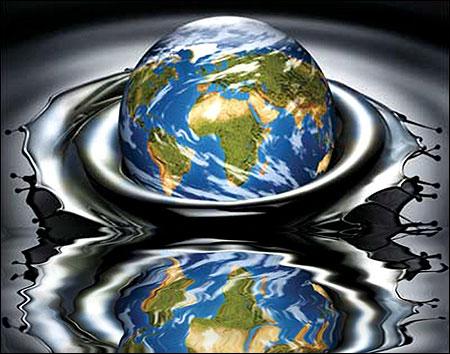 Economic boom in countries like India and China and unrest in other parts of the globe are some of the important factors.
His breakthrough can revolutionise the IT world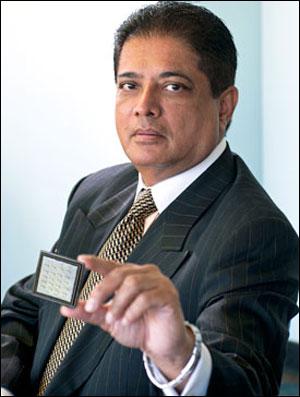 At the core of this breakthrough is to get the element Germanium to act as a laser.
Visa denials by US: A big nuisance for IT firms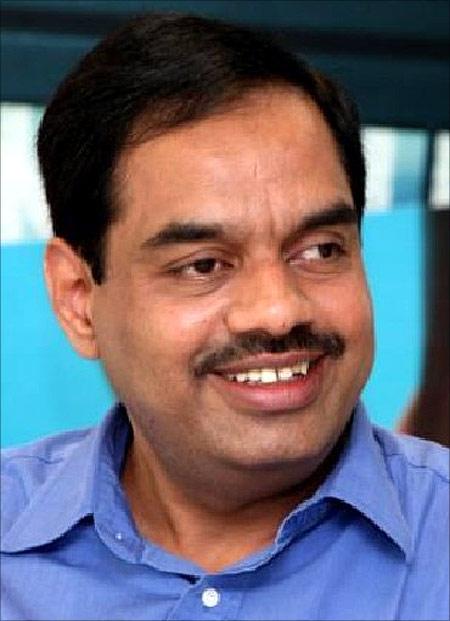 Indian IT firms are not losing sleep over the recent report of spike in visa denials in the L1 and H1-B visa category, as they have been dealing with high visa denial rates since the last two years.
PHOTOS: Biggest steel producers in the world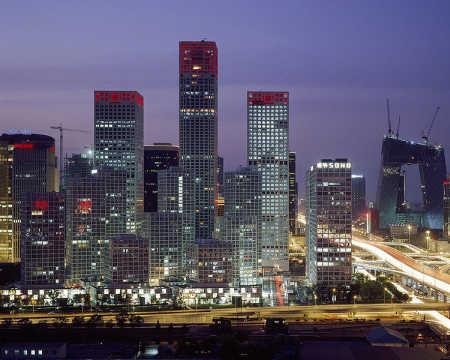 When it comes to steel production, some countries have a clear lead.
How redBus made it to the world's top 50 innovations' list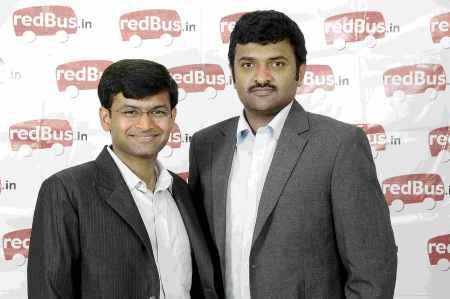 redBus was founded by Phanindra Sama, Charan Padmaraju and Sudhakar Pasupunuri. All the three founders were friends from BITS, Pillani.
US clearly denying visas to Indians: Chamber of Commerce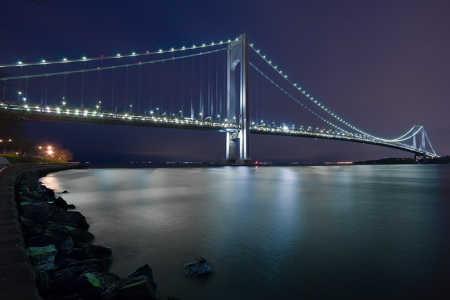 US Chamber of Commerce official says the pattern of visa denials is quite clear.
Home buying: China shows the way to RBI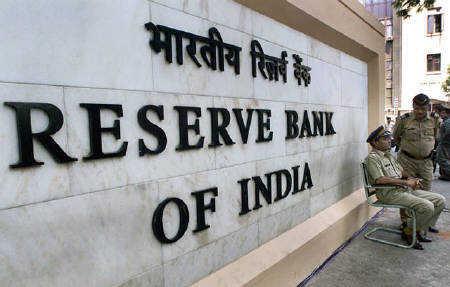 Reserve Bank of India has taken a slew of measures to make life difficult for real estate developers.
India's FY12 GDP growth revised to 7.1%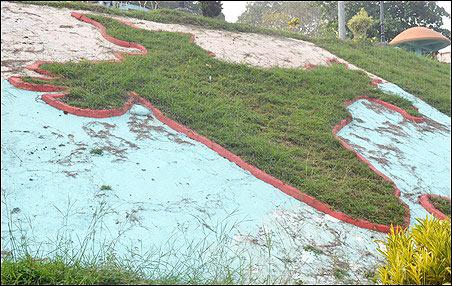 The PMEAC has revised economic growth rate upward to 7.1% for FY'12, up from 6.9% projected in advanced estimates.
PHOTOS: World's most expensive keywords!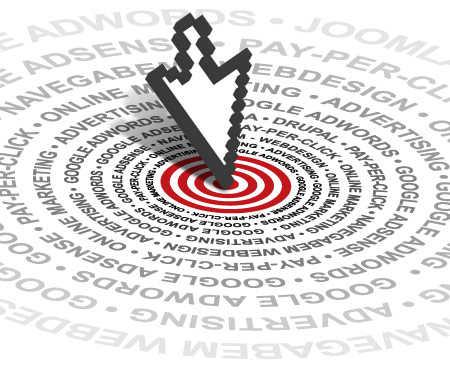 We now know which keywords garner the highest costs per click in Google AdWords.
PHOTOS: 10 countries which are deepest in debt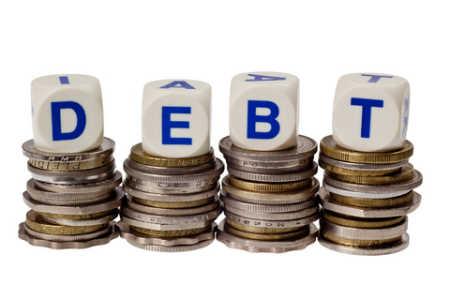 There are many countries in the world that are facing rising debt problems.
Kingfisher cancels 14 flights from Mumbai, 2 from Delhi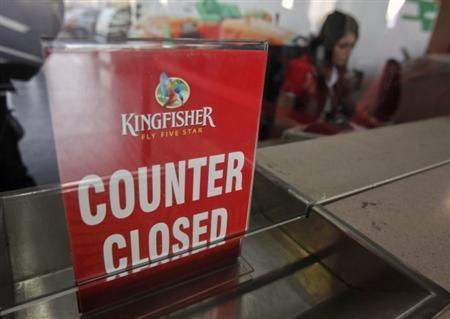 The airline is expected to submit a fresh flight schedule to the DGCA.
Stunning photos: World's 20 HIGHEST bridges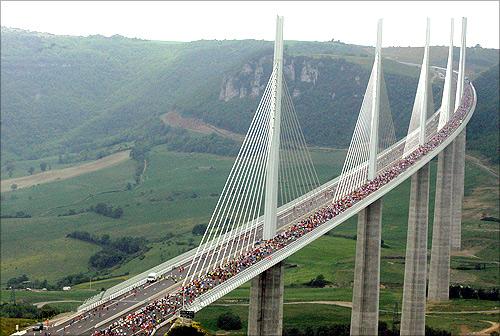 These bridges are truly engineering marvels.
IMAGES: The Rs 7 lakh Renault Duster soon in India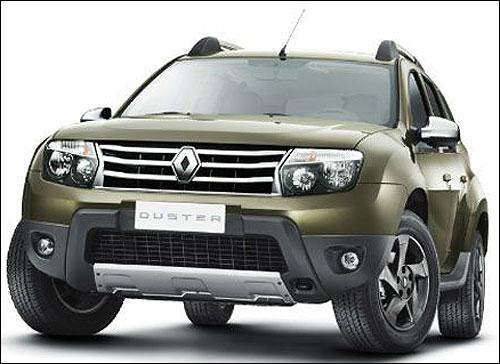 Duster is expected to bear a 4x2 and 4x4 mechanism apart from the 1.6L, 16-valve petrol engine.
February 21, 2012
Job hunters get ready; robust hiring on cards!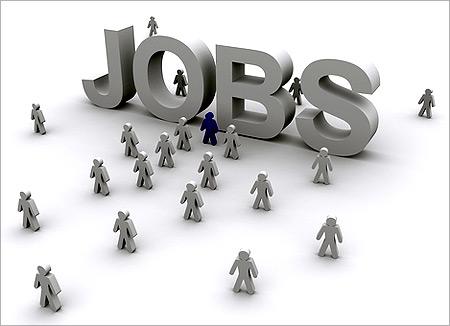 As per the survey of more than 1,000 recruiters, conducted by leading job portal Naukri.com, about 72 per cent of the employers are bullish about hiring prospects in the first half of 2012.
Kingfisher cancels 40 flights; hundreds stranded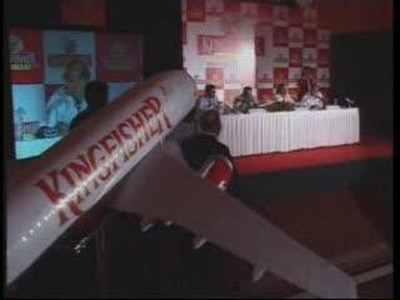 As over 40 flights were cancelled across the country on Tuesday, the airline informed DGCA that it had 28 functional aircraft, out of 64 planes in November last.
Yahoo says case against it is motivated, seeks dismissal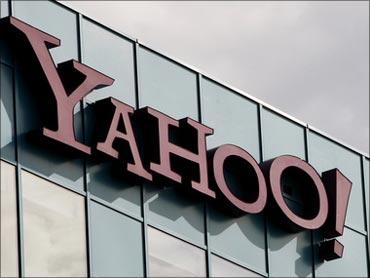 The Internet giant sought removing its name as a party from the lawsuit contending that it was not an affected party and the 'present suit is not only motivated but also a complete abuse of the process of law.'
PHOTOS: Amazing planes with unusual duties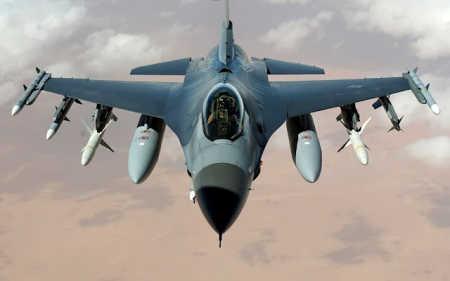 Most of the aeroplanes in the world are used to transport people or goods, but some have unusual purposes.
Calculate actual returns before participating in buybacks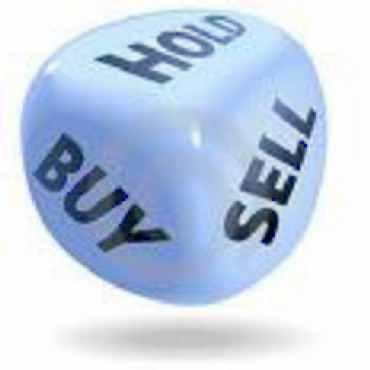 Share buyback has been the buzzword for many companies in the past year. Over 20 companies, including market movers like Reliance Industries, have announced their plans to buy back shares. Many would be also tempted to participate in these, especially if the price announced is higher than the existing market price.
Advertising to hospitality: Adman Kamal Oberoi's journey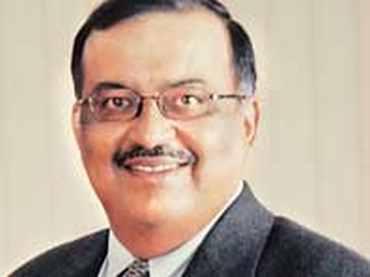 Veteran adman Kamal Oberoi has never failed to surprise people. His never-say-die spirit has seen him make the transition from advertising to hospitality with elan.
German-French retail rivalry plays out in east Delhi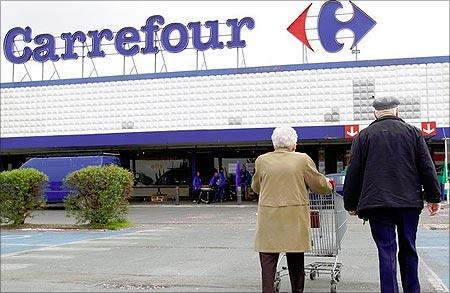 While French retailer Carrefour had set up its first cash-and-carry centre at Seelampur in east Delhi in December 2010, German chain Metro will launch its 10th Indian outlet in Karkardooma on Tuesday.
'No helping any one airline, the whole sector is in crisis'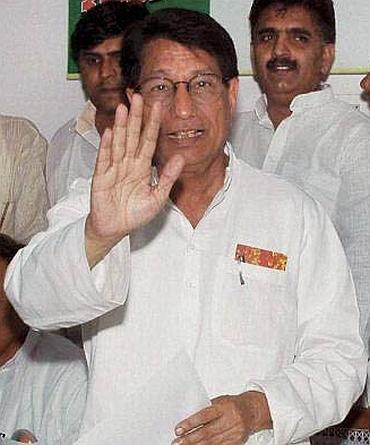 As for the crisis emanating from the Kingfisher Airlines' flight cancellations, it is now up to the airline to utilise those measures and come up with resources, he tells Business Standard's Kavita Chowdhury in an interview.
GOOD NEWS: Indians to see 12% rise in salaries this year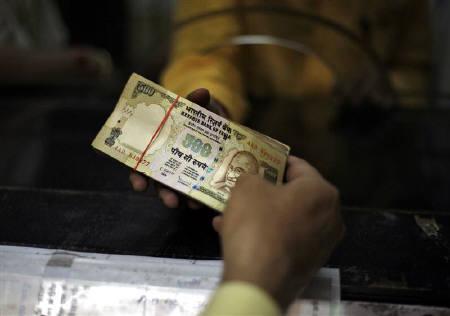 Indians are projected to see a 12 per cent rise in salaries in 2012.
Pesky messages back in the mask of transactional SMSes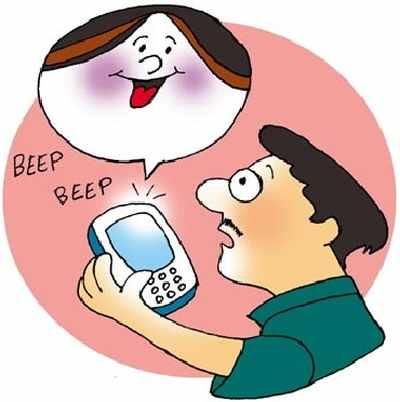 With the government imposing restriction on pesky SMS, telemarketers have found transactional SMS, such as banking transaction and flight schedule alerts, as a safe and cheap mode of sending the promotional messages.
A tale of two airlines: Kingfisher vs IndiGo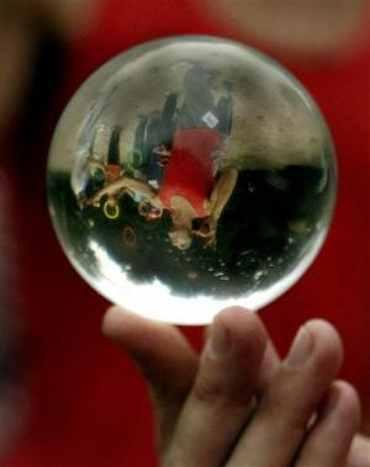 Kingfisher and IndiGo started roughly around the same time, yet the former has total losses of Rs 6,000, while the latter is India's most profitable airline. How did this happen?
PHOTOS: They quit good jobs and became millionaires!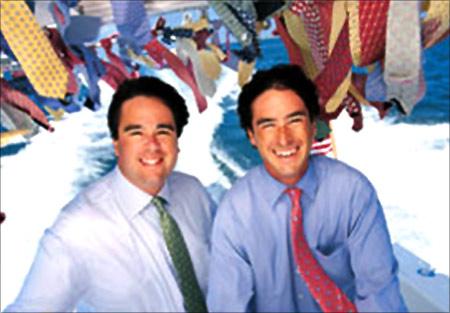 Find out more about these millionaires, who made a fortune after they quit their jobs.
PHOTOS: The world's fastest train routes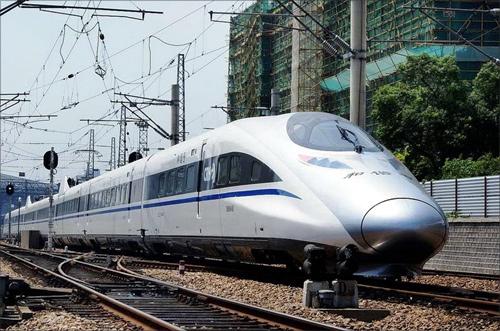 High speed trains have considerably reduced travel time between cities.
Dramatic rise in visa denial to Indians by US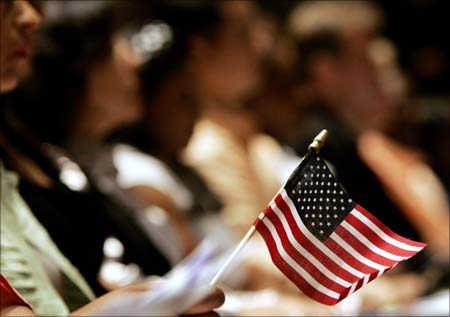 There has been a dramatic increase in denial of visas to Indians by the United States.
PHOTOS: World's biggest wheat producing nations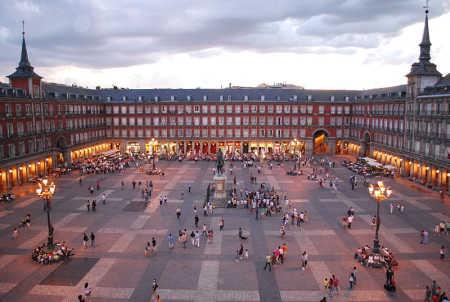 Wheat is grown on more land area than any other commercial crop.
IMAGES: This Rs 6 lakh Ford may soon come to India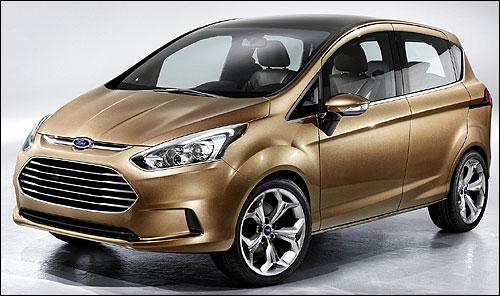 Ford plans on bringing in eight new models to India by 2015.
February 20, 2012
Kingfisher blames I-T dept for flight disruptions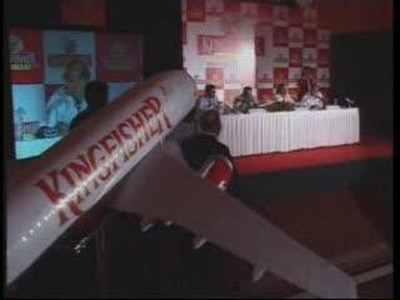 Beleaguered Kingfisher Airlines on Monday virtually blamed the Income Tax authorities for the large-scale flight disruptions, saying freezing of its bank accounts by them had "severely affected" payment schedules that had led to the curtailment in its services.
Jamshedpur, Bokaro to have airports soon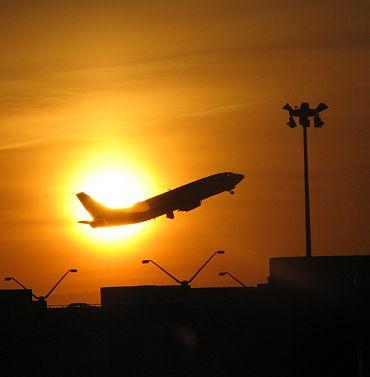 A memorandum of understanding was signed by the AAI and the Jharkhand government for establishing airports in both the cities in the presence of AAI Chairman and Jharkhand Chief Minister Arjun Munda.
Home, study loans become cheaper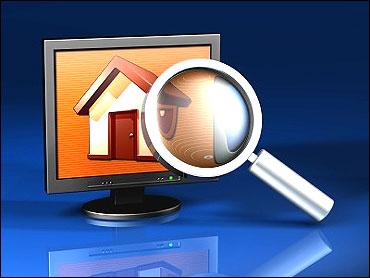 SBI cuts education loan rates 25-100 bps; others reduce home loan rate, waive processing fees
Astrologer's predictions on how stock markets will behave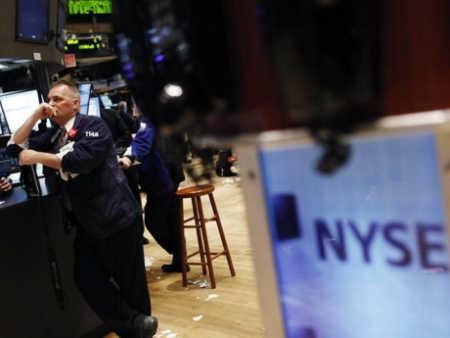 The stars kept their promise of an action-packed week giving the Sensex the much-needed boost.
Meet the people who drive the Indian luxury market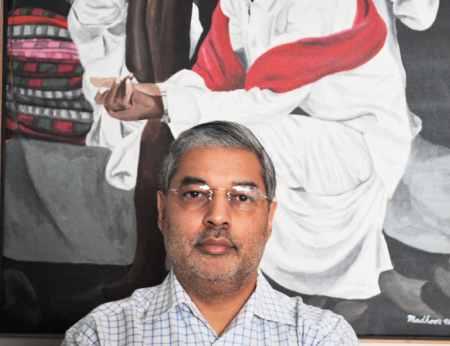 It's a closed club. No real estate developer or retailer who may have made serious money recently can get into luxury. The domain is reserved for those who are exposed to these brands and understand their finer aspects.
Apple faces more trademark problems in China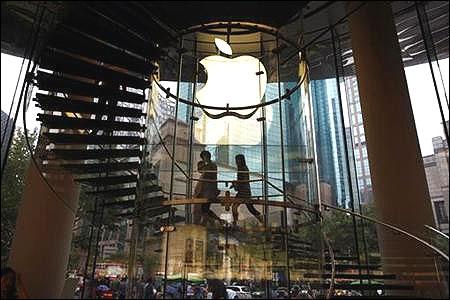 At least 39 Chinese companies and individuals have attempted to register the names iPhone or iPad as trademarks.
Tax planning? Invest in long-term instruments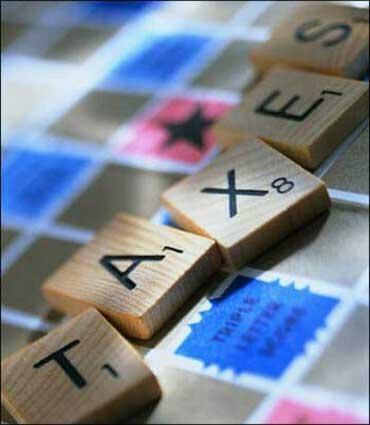 Some instruments help you perform the dual task of tax saving and retirement planning. Pick ones with the longest lock-in period
PHOTOS: 5 amazing yachts to arrive in Mumbai soon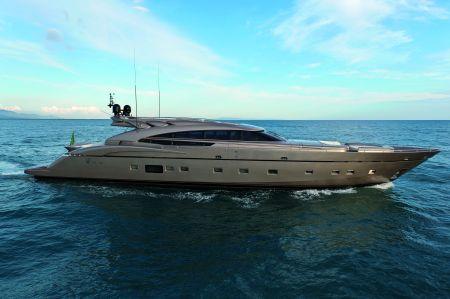 Some of the most amazing boats in the world are set to sail at Mumbai International Boat Show this week.
DGCA summons Kingfisher officials, govt says no bailout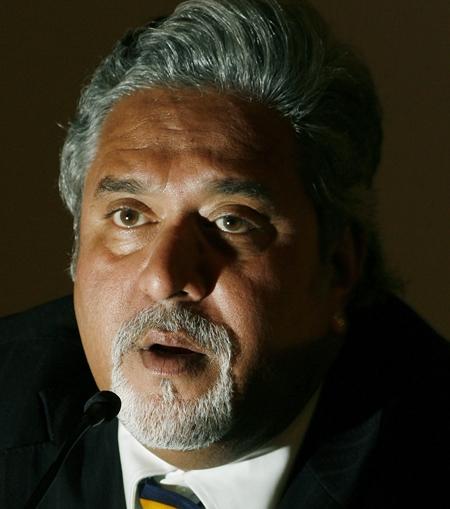 The Directorate General of Civil Aviation has asked senior officials of the airlines, including CEO Sanjay Aggarwal, to appear before it tomorrow to explain the cancellations.
Where is the tablet PC market in India headed?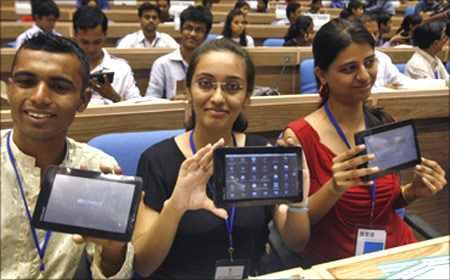 With a series of high-decibel launches in the last one year, the most recent one being the government supported Aakash, tablet computers were expected to obliterate the netbook market in India sooner than later.
Upgraded Aakash tablet will not cost more: Sibal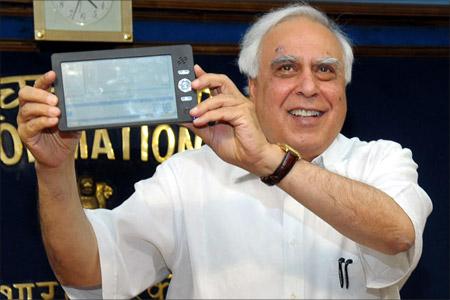 'Aakash', the world's cheapest tablet, will be fully indigenous soon and its improved version will be launched by the government at the same price.
PHOTOS: Nations with highest number of billionaires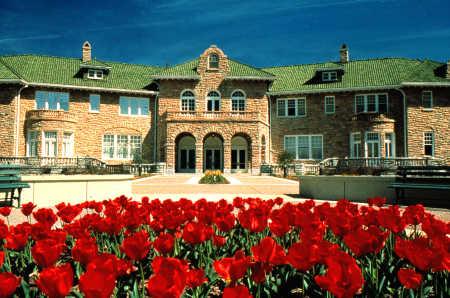 Number of billionaires is increasing all across the world.
Why senior MNC execs are jumping ships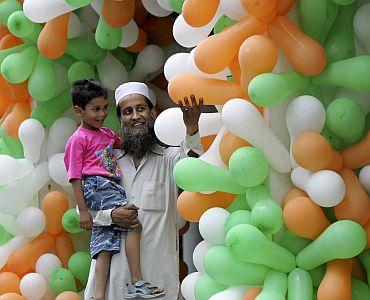 Reliance to M&M and Bharti and Vedanta, talent migration picks up at all corporate giants
IMAGES: Jaipur Auto Expo showcases NEW cars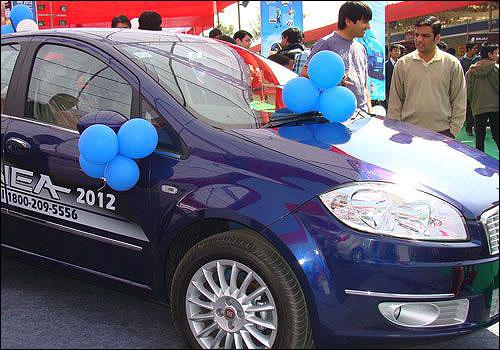 Auto Fashion Show and Stunt Show are the highlights of the extravaganza.
IMAGES: Volvo launches 3 stunning diesel cars in India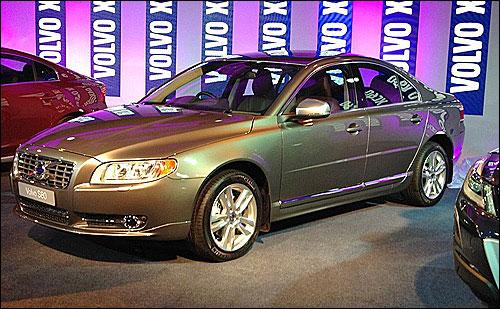 Volvo joins the band of affordable entry level luxury cars.
February 17, 2012
How well do you know your MF scheme?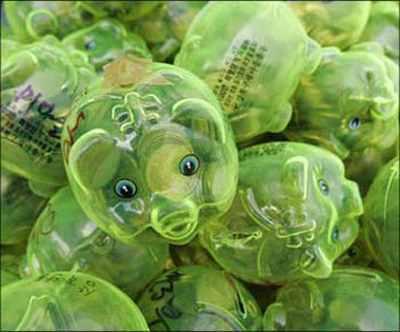 Those who do their homework and conduct due diligence before putting in their money could stand to gain significantly.
MPs want IT exemption limit hiked to Rs 5 lakh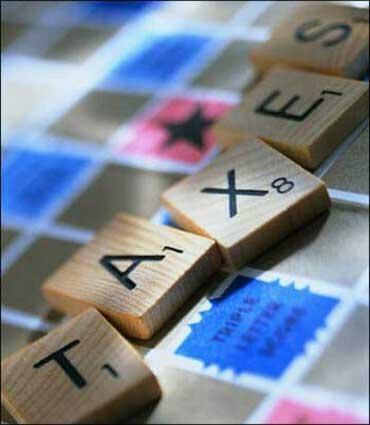 The Standing Committee on Finance, which met under the chairmanship of senior BJP leader Yashwant Sinha, has decided to finalise its report by March 2, enabling Parliament to consider the ambitious reforms in direct tax regime.
Why Yunus likes to be known as promoter of social business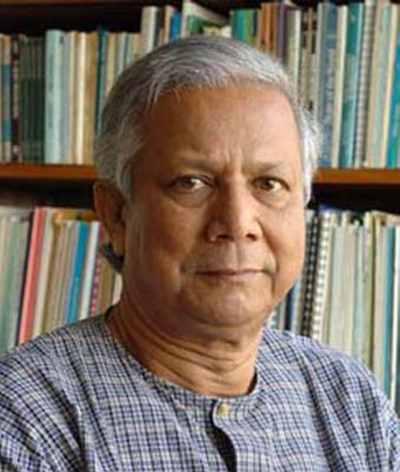 Mohammed Yunus is no longer known as the pioneer of micro finance or even a Noble Laureate. He prefers to be now known as a promoter and founder of 'social business.' This is a concept that Prof Yunus believes will help him fulfill his mission -- to remove poverty in a way that its traces are only found in museums.
10 REALLY FUNNY print ads from around the world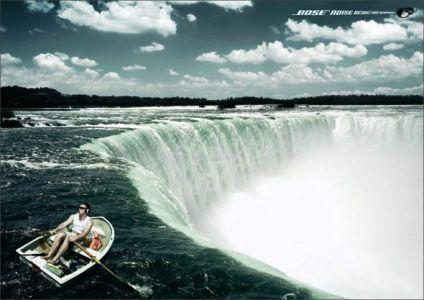 Some interesting advertisements from across the globe.
Stunning PHOTOS of highways across the world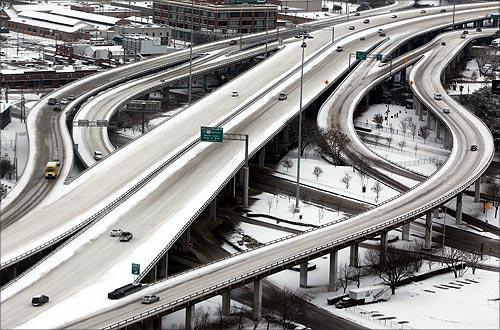 Roadways form the backbone of a country's economic growth.
Lawmakers question rise in H-1B, L1 visas' denial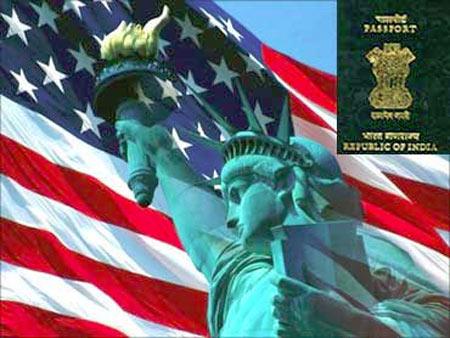 Officials at a Congressional hearing cited last year's figure of 26 per cent denial to H1B visa applicants, that was the highest in recent years, and also pointed out instances where the visas were denied for flimsy reasons.
Stunning IMAGES of a villa rented by Bill Gates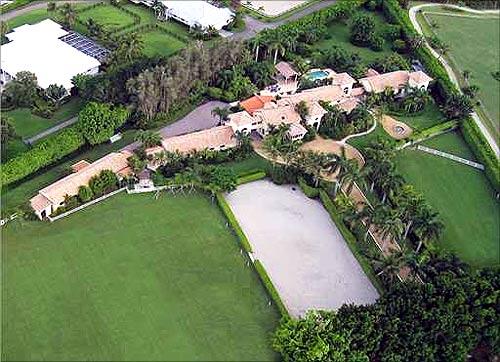 Last winter, Microsoft founder Bill Gates spent a whopping $600,000 per month to rent a plush bungalow in Wellington, Florida.
Here's how to make boardroom meetings meaningful...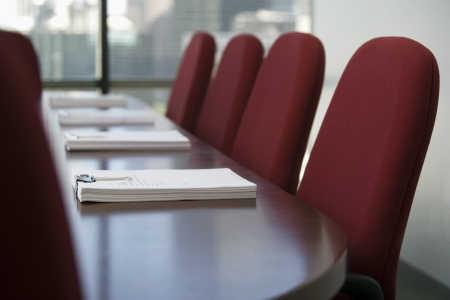 Make sure that meetings don't turn into meaningless babble.
'The rupee may strengthen further by year-end'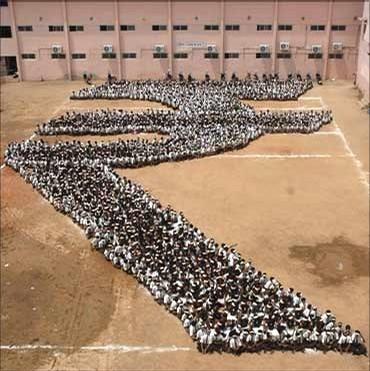 Craig Chan, executive director and head of forex strategy & fixed income division (Asia-ex Japan), Nomura Singapore, in an interview with Business Standard's Rajesh Bhayani, shares his outlook on the dollar.
China surpasses India in gold demand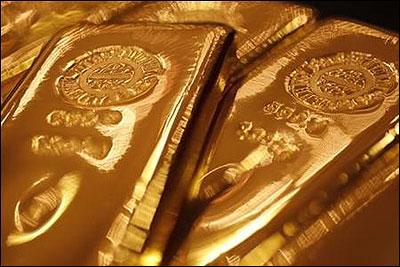 In October-December, demand in India dips 42% to 173 tonnes; China consumes 190.6 tonnes
IMAGES: 10 Indian companies among the most INNOVATIVE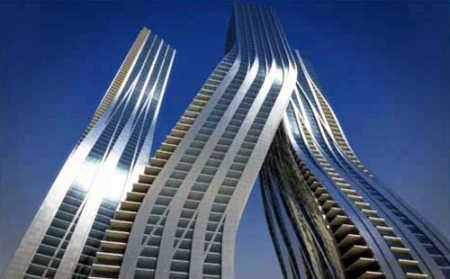 Innovation is the lifeline of almost all companies in the world.
IMAGES: 10 biggest gold mines of the world
Among the most valuable sources for gold mining production data, besides reports from mining companies themselves, are the Raw Materials Group in Solna, Sweden; Canada's Metals Economics Group in Halifax, Nova Scotia; and Intierra Resource Intelligence, based in Perth, Australia.
PHOTOS: This is where America's richest live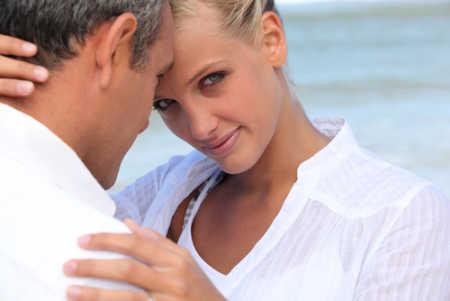 While the United States goes through some tough economic times, some people continue to enjoy the best life.
IMAGES: 25 stunning cars that may not come to India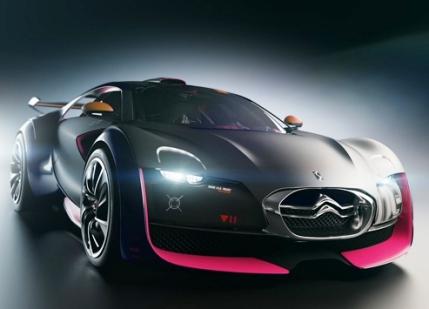 Ourtuts.com came up with a list of 25 stunning concept car designs.
February 16, 2012
IMAGES: The Rs 8.25 lakh Chevrolet Tavera Neo 3 BSIV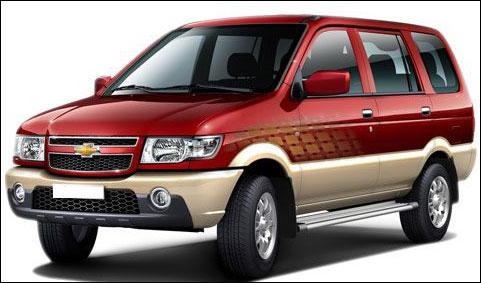 The major highlight of this New BS IV model will be the 2.0L 4-cylinder TCDI diesel engine.
COLUMN: Bigger bandwidth for a new spectrum SCAM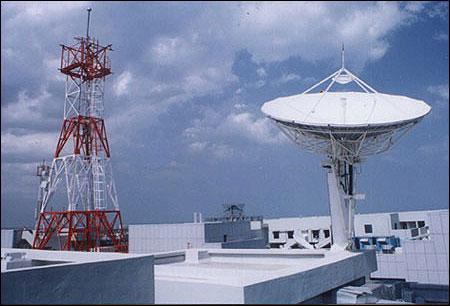 While Reliance/Infotel Broadband stands to gain if Qualcomm is forced out of the BWA race, will the potential Indian consumer of broadband wireless services gain from this unseemly tussle? That is a question that remains unanswered.
R&D growth: India, China, Brazil ahead of US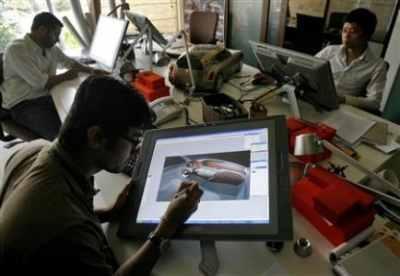 The United States is lagging behind India, China and Brazil in rate of growth in research and development (R&D) indicators, a Pentagon report has said. The global investment in R&D rose to nearly USD 1.1 trillion in 2007 in the three major regions where R&D is funded, the report said.
Mumbai world's 2nd least expensive city, Delhi 4th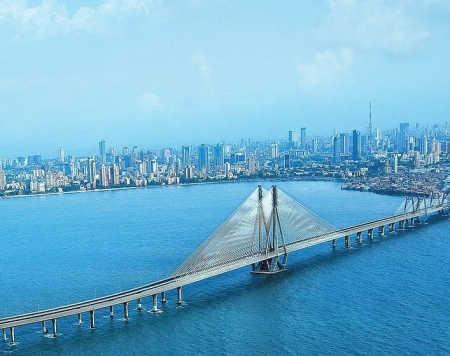 As per the worldwide 'cost of living' survey by Economist Intelligence Unit, Mumbai is the second least expensive city globally, while New Delhi is ranked fourth.
Can Yahoo! undo its years of mistake?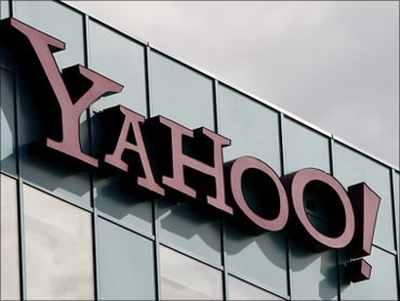 Yahoo!'s drive to revive its business hit major roadblocks on Tuesday, as the company's talks to sell back most of its stakes in its Asian partners collapsed and a big investor unveiled plans to mount a board fight.
Stunning IMAGES of Changi Airport in Singapore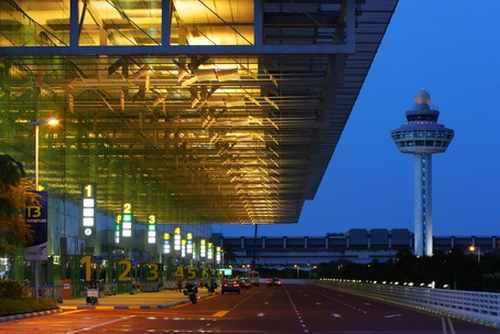 at Changi Internaional Airport you will in fact pray for delays and long layovers. That's the right.
Charitable entities to see tightening of income tax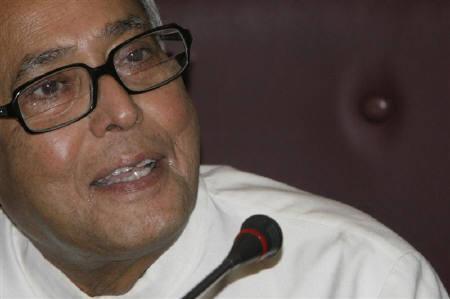 Non-profit organisations set up for charitable purposes may see a tightening of income tax provisions.
Zoellick to step down, Hillary Clinton may head World Bank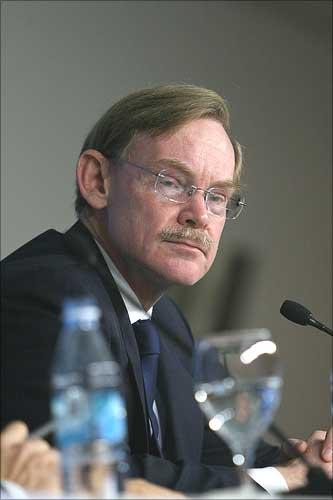 In a statement on Wednesday, World Bank said that its President Robert B Zoellick has announced that he would step down at the end of a five-year term in which a transformed Bank played an historic role during the global economic crisis, using record replenishments to provide more than $247 billion to help developing countries boost growth and overcome poverty.
Star Power: Can SRK bring back West Bengal's luster?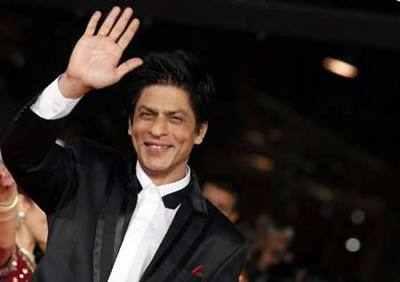 The question that Bengalis might want to ask is this. Is a fading star, producer of serial flops and owner of the money-guzzling Indian Premier League cricket team Kolkata Knight Riders the right fit for marketing a bankrupt state suffering the pangs of slow economic growth?
IMAGES: 30 Indian companies with HIGHEST cash reserve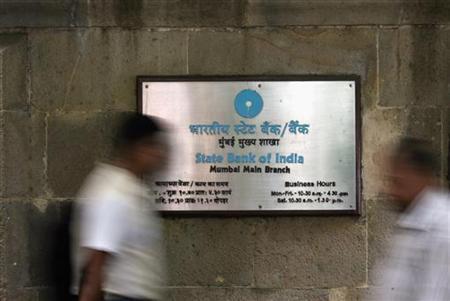 Some companies are sitting on huge piles of cash.
The end of crony capitalism?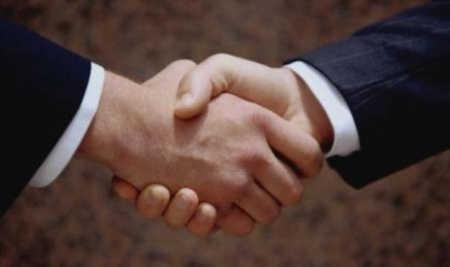 There are alternatives to auctions that also reduce discretion.
Will the new engine deal benefit GoAir?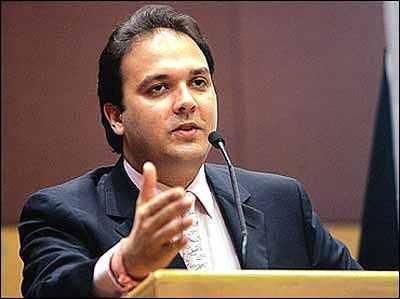 GoAir Managing Director Jeh Wadia is ecstatic. Eight months after ordering 72 Airbus A320 Neos worth over $7 billion (Rs 32,400 crore), he has signed an all-important engine deal for these planes.
Want to be an entrepreneur? Here's some good news...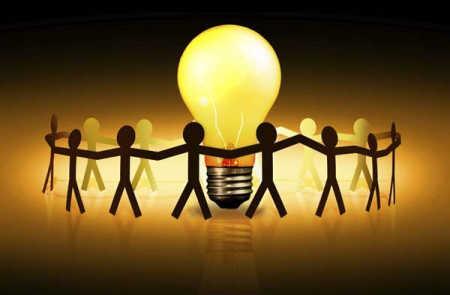 Easy financing, including grant of tax exemption, being considered to provide early stage funding.
What's there on RBI's mind?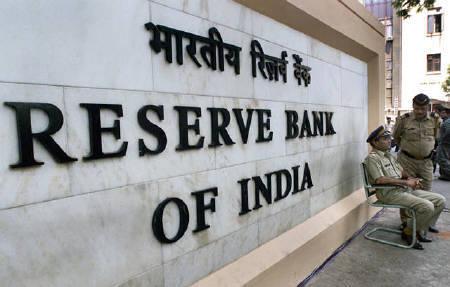 By tightening or loosening money supply and tinkering with interest rates, central banks try to nudge economies in the right direction.
IMAGES: 3 Indian airports among the world's BEST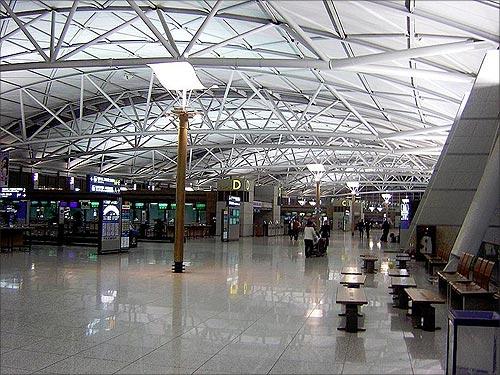 Incheon Airport has been named Best Airport Worldwide for the seventh straight year.
IMAGES: 20 stunning bookstores of the world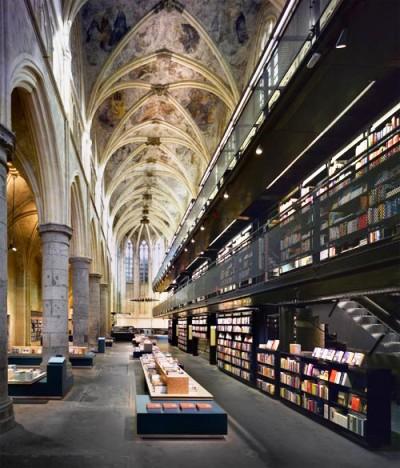 We present here 20 stunning stores that stand out not only for their collection of books, magazines and journals but also for their interior decoration.
PHOTOS: India's first monorail to start this year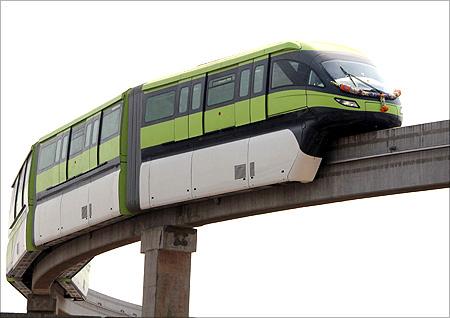 India's first monorail service will start operations in just six months.
IN PIX: Petrol versions of these 4 cars soon in India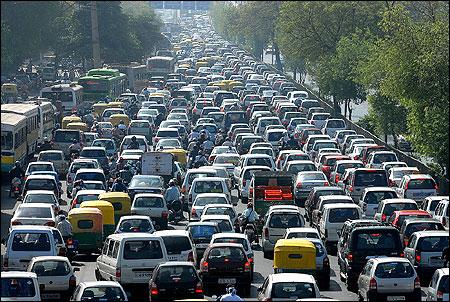 But here, in a trend reversal, is a list of four diesel cars which are all geared to launch a petrol version, irrespective of the skyrocketing price of the fuel.
February 15, 2012
Now, leasing a Merc is cheaper than buying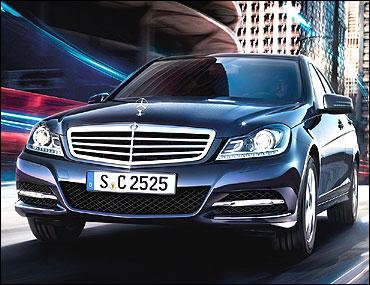 Leasing expenses may help save up to 30% for those in the highest tax bracket, but the salaried get no such benefits.
PHOTOS: World's hardest banknotes to fake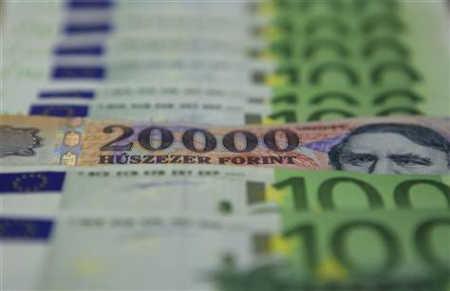 Counterfeiting is probably as old as money itself.
It is time to take money off the table: Jim Walker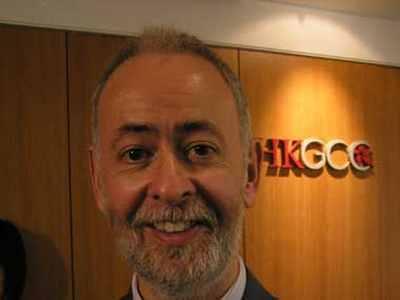 Globally, markets are not reflecting the imminent recession in Europe, says Jim Walker, renowned economist and managing director at Asianomics. He also says that the current rally is driven by misplaced hope about Europe.
Stunning PHOTOS: World's weirdest hotels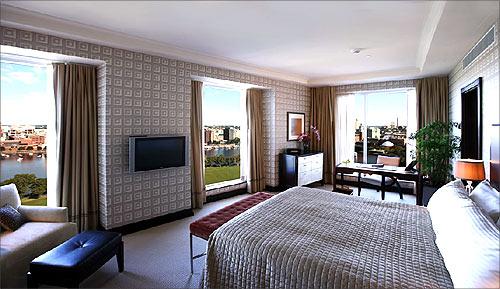 These unique hotels are a traveler's delight.
All Indians need to plan their financial future: Noel Maye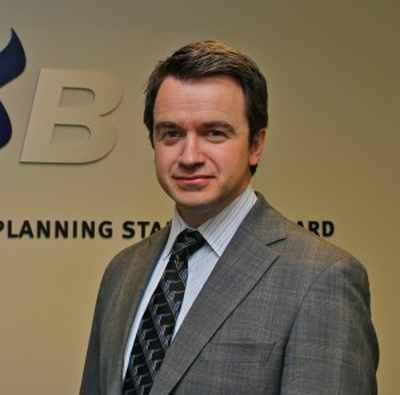 Noel Maye, chief executive of Financial Planning Standards Board (FPSB), USA, says the Indian attitude of "I am OK. My children will look after me" is wrong.
IMAGES: Hyundai will launch 6 NEW cars in India in '12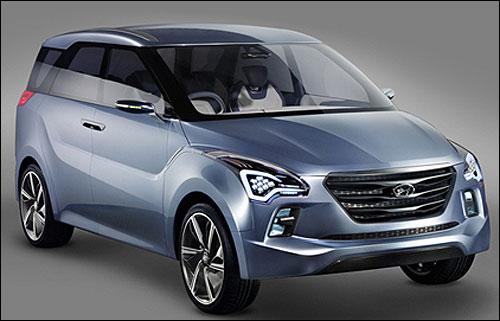 Needless to add, each and every car in the 'sizzling-six' of Hyundai has got enough temptation and oomph aspect.
India's most investment friendly states, GUJARAT tops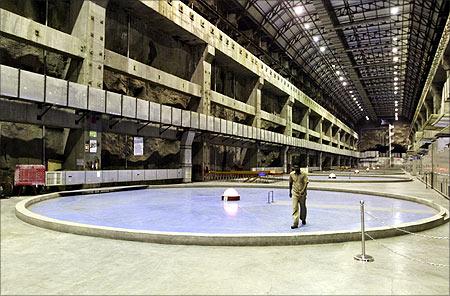 Gujarat have clearly emerged as preferred investment destination.
PHOTOS: World's most and least expensive cities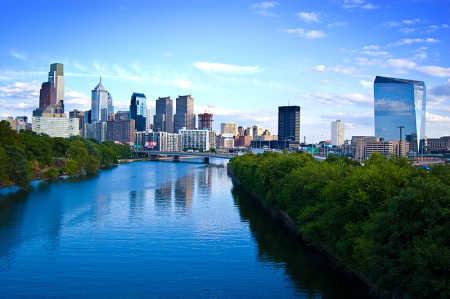 Economist Intelligence Unit survey compares more than 400 individual prices across 160 products and services.
IMAGES: Stunning cars that you will love to own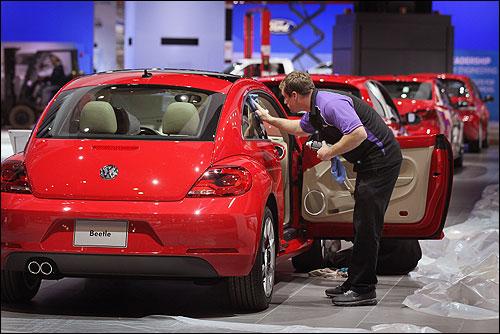 A look at some amazing cars.
Here's how to keep credit limit in check abroad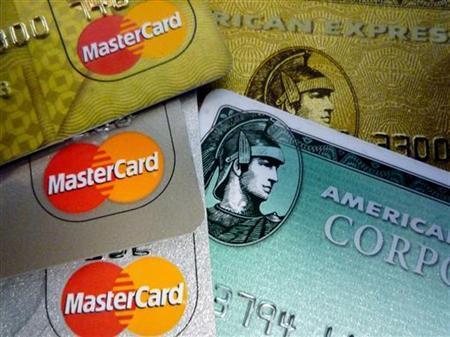 As much as technology makes life easier it also gives rise to some loop holes which might burn a hole in pocket at times.
February 14, 2012
SRK to bring back industrialisation in Bengal
A positive and vibrant image of the state will be created through a series of campaigns and advertisements fronted by the 46-year-old actor, the sources said.
REVEALED! How Indians spend their money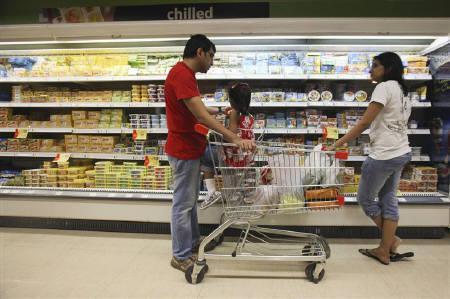 Indian consumer market is poised to grow 3.6 times between 2010 and 2020, faster than most other emerging markets.
Inflation falls to 2-year low of 6.55% in Jan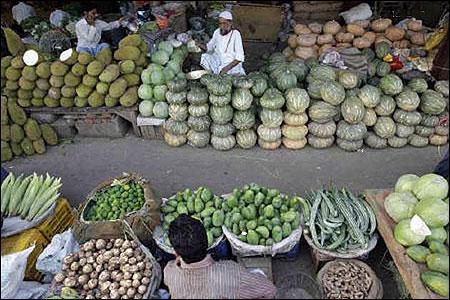 The latest numbers are the lowest since December 2009 when headline inflation was at 7.15 per cent.
Pankaj Munjal wants to take Hero from India to US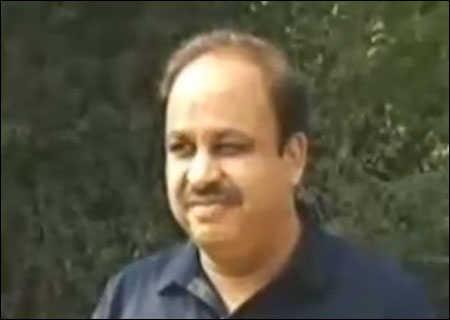 He is the Hero of the bicycles business churning 19,000 bikes a day and over 5.6 million every year. Pankaj Munjal is now pressing the reset button and thinking global.
Why the Internet is always under scrutiny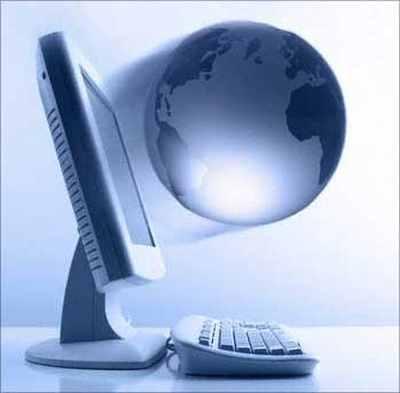 Without debate or a regulatory framework that works, how on earth can this medium ever be strengthened?
PIX: Stunning double decker trains around the world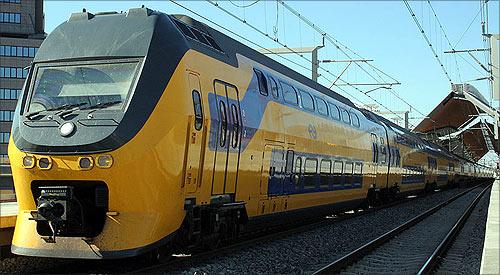 Bilevel cars or double decker trains are a blessing for travelers as they help in increasing passenger capacity.
Here's how telecom story can develop...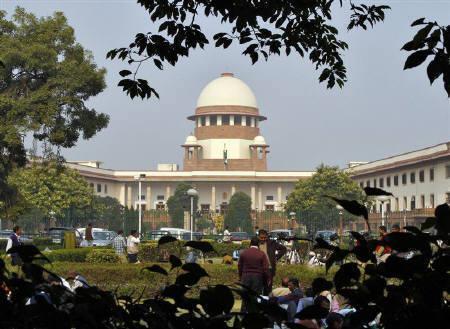 The Supreme Court judgement on the telecom scam raises many questions.
Why bulk recruitments are going thin at B-schools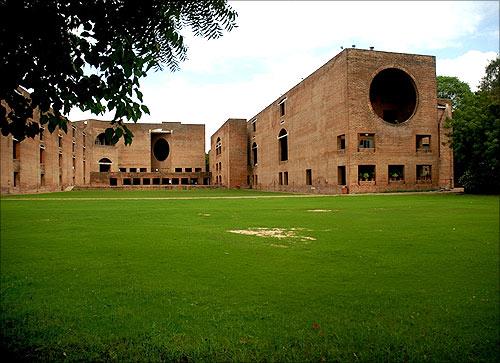 As against taking 25-30 students in one go, companies, especially in finance and IT sectors, are said to be taking only 8-12 students each, on average.
Small, the new big for IT industry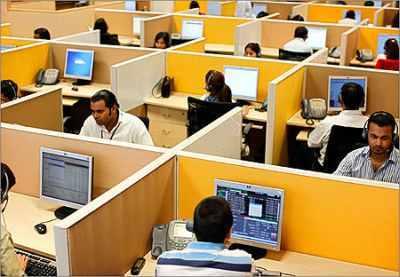 Indian IT industry is all set to achieve its projected revenue target of $100 billion in 2011-12 and is projected to achieve revenues of $225 billion by 2020. This is an ambitious target that will require all the stakeholders in its eco-system to collectively innovate and catalyse growth.
Flying out of Mumbai? Pay more now!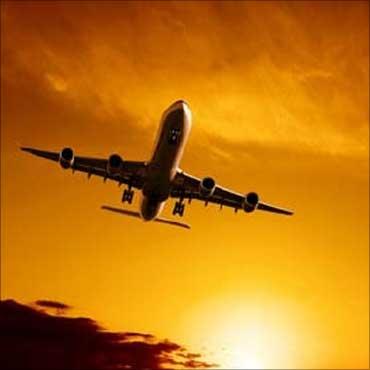 The airport operator is in the process of acquiring 16 acres of nearby land, for Rs 250 crore (Rs 2.5 billion), with the cost to be added to the bill for expansion.
PHOTOS: Most valuable luxury brands in the world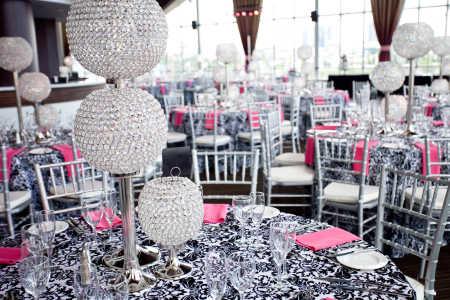 Luxury brand market is witnessing one of the fastest growth.
SPECIAL: Is 2G court order a clean chit or a long rope?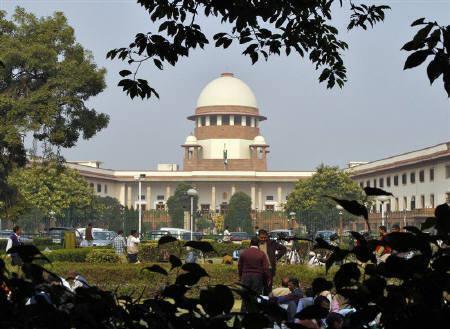 When an economic crime is carried out, it becomes difficult to figure out the role played by various parties.
PHOTOS: Stunning views of some cities and countries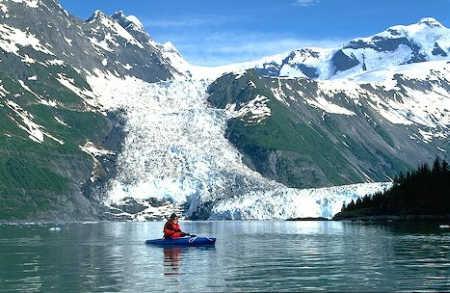 There is no shortage of natural and man-made beauty in the world.
This V-Day, hotels serve love at first bite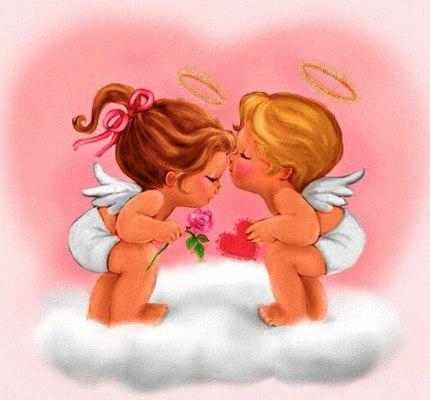 The occasion can be special for those with padded wallets
Tablet PCs in shops make shopping, payment easy!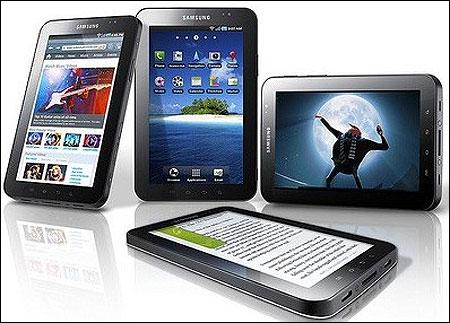 Tablets with smart apps help shoppers browse products and make hassle-free payments.
How microfinance firms are coping with change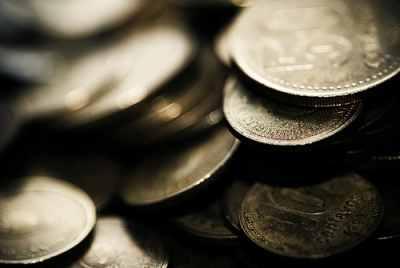 The new regulations by the Reserve Bank of India (RBI) on microfinance have prompted MFIs to go for a makeover, in order to cope with the new limitations imposed on them.
To claim or not to claim - The HRA dilemma!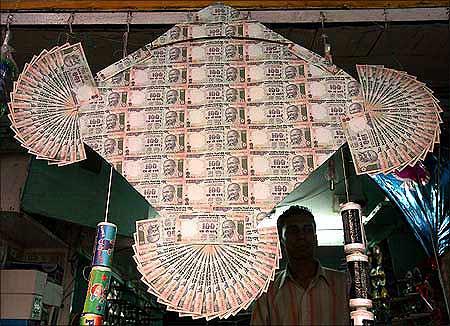 Can one claim both HRA and home loan benefits? This seems to be a confusing factor for most tax payers.
February 13, 2012
Is it a wise move to invest in infra bond?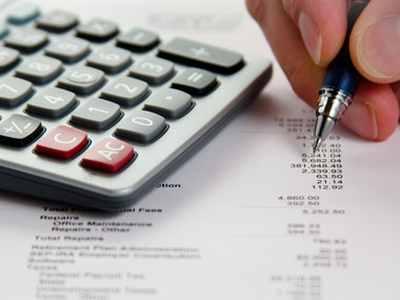 The government of India has outlined a plan to spend $1 trillion in next 10 years on infrastructure development. This development is necessary because infrastructure needs support to sustain the projected growth rate of Indian economy for next few decades.
Black money stashed by Indians: Over $500 billion!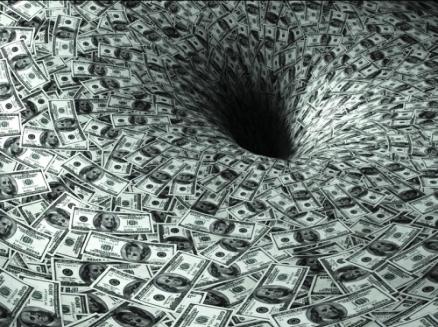 India, in particular, has suffered from the flow of illegal funds to tax havens such as Mauritius, Switzerland, Lichtenstein, British Virgin islands etc.
Som Mittal on the big challenges IT sector faces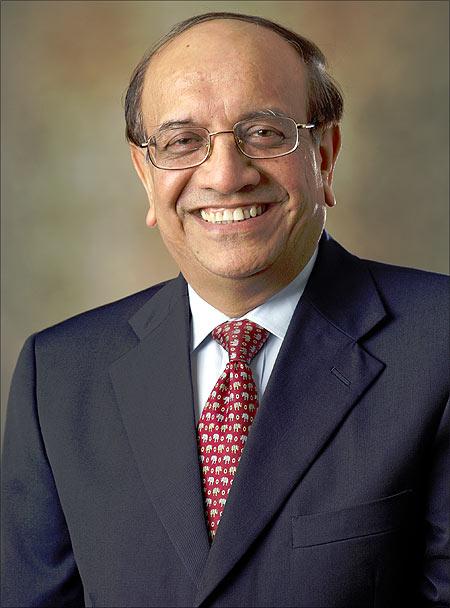 Som Mittal talks about the industry challenges, the next big disruption for the IT industry.
Shailesh Rao: Search expert who opted for microblogging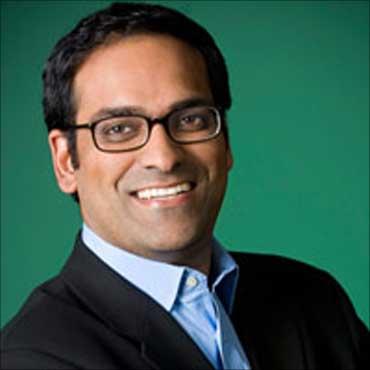 After being at the helm of Google India and Google Asia Pacific for over seven years, Shailesh Rao is now been roped in by micro-blogging service provider, Twitter.
What's there on the Timex watchlist?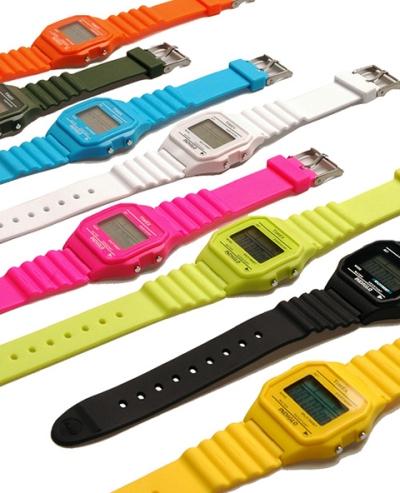 The American brand wants to take on its one-time partner, Titan
PHOTOS: Building the world's LONGEST train tunnel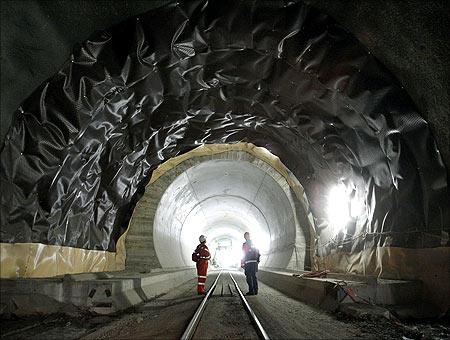 The world's longest train tunnel Gotthard Base Tunnel (GBT) is being constructed beneath the Swiss Alps.
IMAGES: Maruti Ertiga and its 6 closest RIVALS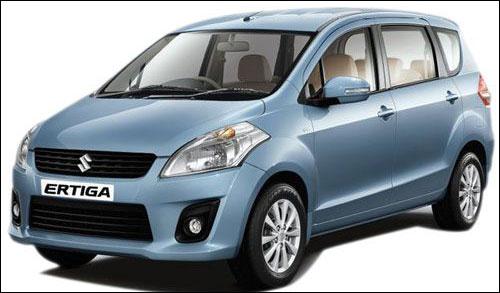 Even India's largest passenger carmaker in Maruti Suzuki best known for its hatches, sedans and vans, could not resist the temptation to announce its upcoming MPV.
Why are builders feeling investor heat?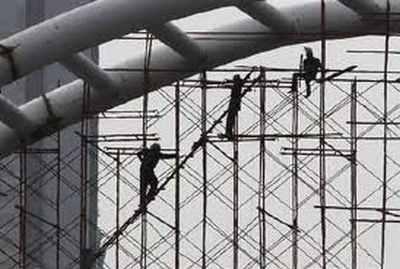 Indian real estate saw 14 such private equity (PE) exits, worth $457 million (around Rs 2,285 crore) in 2011. Of these, promoters bought out existing PEs or other financial sponsors in eight deals, according VCCEdge, the research platform of VCCircle.
PHOTOS: Check out the world's most expensive cars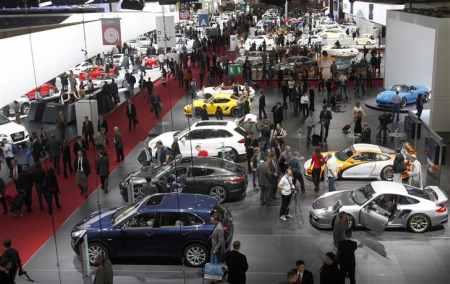 These cars certainly make luxury come alive. They look great, they feel awesome and they can zip by at a sped of 200 miles per hour (322 km per hour). But, they all come at price exceeding $ 1 million.
Now, ATMs can advertise financial products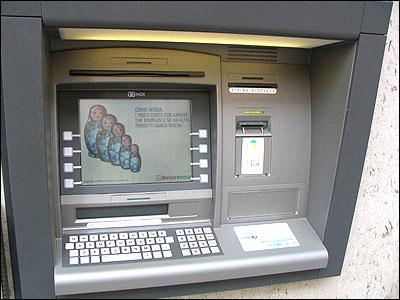 Banks with a large network of automated teller machines will now be able to generate additional revenue by advertising financial products offered by other institutions.
PHOTOS: This superyacht is on sale for $44m!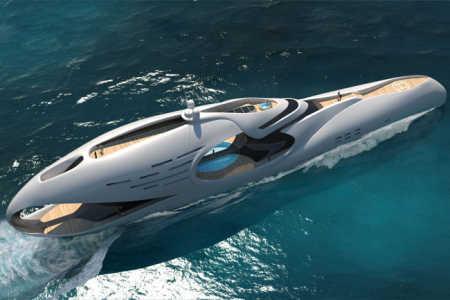 The 147 foot superyacht Helix has been made available for sale just $44 million.
Stunning PHOTOS of bank headquarters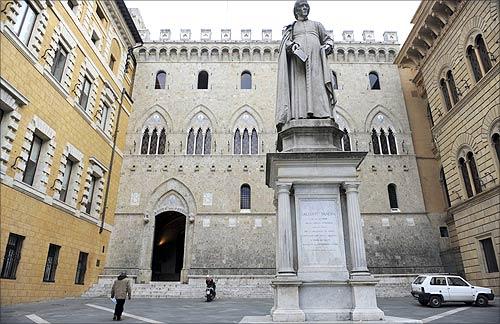 Banks have some of the most amazing offices in the world.
PHOTOS: American CEOs who get paid the most, and least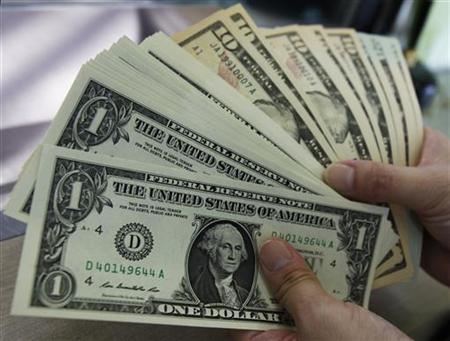 Some chief executive officers in the United States are overpaid, while some are underpaid.
February 10, 2012
SHOCKING! Many Indians denied of H-1B, L-1 visas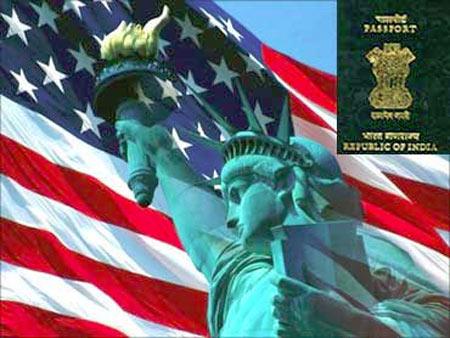 US immigration authorities, in the past four years, have increased denial of work-related visas, with India-born professionals being refused at higher rates than nationals of other countries, an American think tank said in a report on Friday.
Images: World's top 10 expat-friendly countries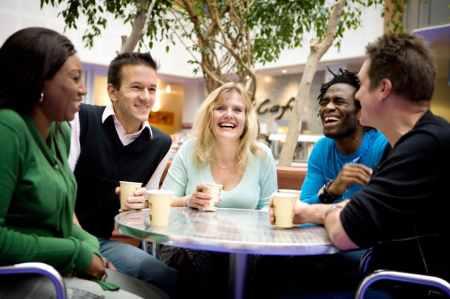 If you are looking for a change, and have been considering to move oversees, this survey can help you find the best foreign country to live and work in.
PHOTOS: 20 most corrupt countries in the world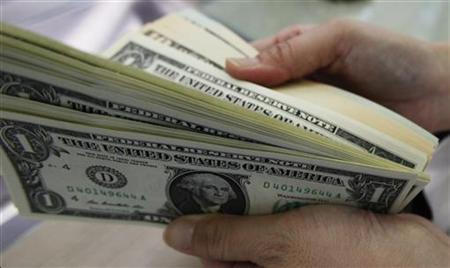 Corruption is a big problem not only in India, but across the world.
Now, Tata cars dearer by up to Rs 12,000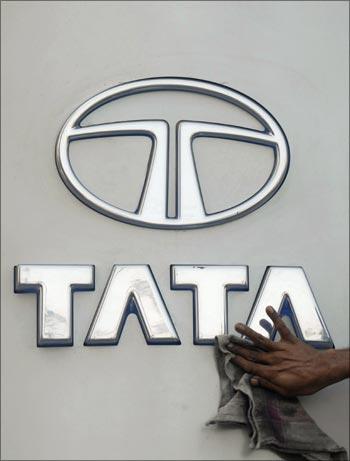 The company said the price hike has been effective from Thursday across the country.
PHOTOS: This will be the world's tallest building!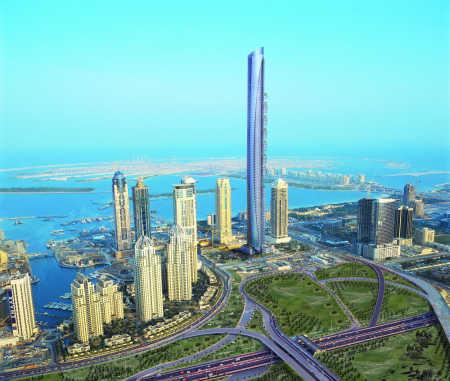 While Burj Khalifa in Dubai remains the tallest building in the world, a new challenger has emerged.
PHOTOS: An amazing success story called Facebook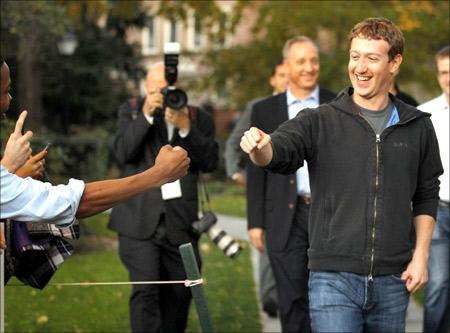 From a Harvard dorm room to becoming one of the world's biggest internet success stories, it has been an incredible journey for Facebook.
Is the US economy recovering? Well not exactly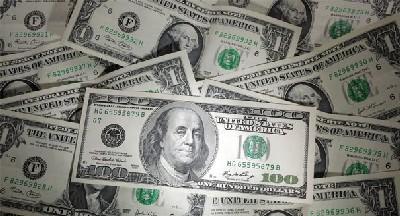 US data suggest recovery, but politics might intervene
PHOTOS: Dream cars that collectors love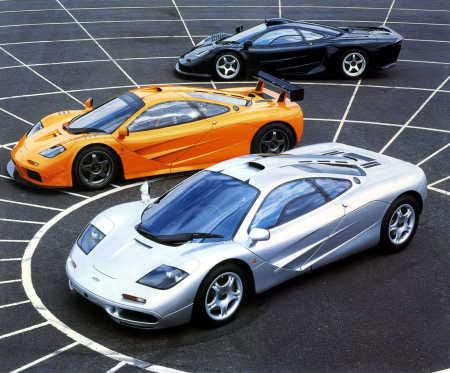 There are some cars that instantly remind us of the golden period of automobile history.
PHOTOS: TCS employees among the happiest in US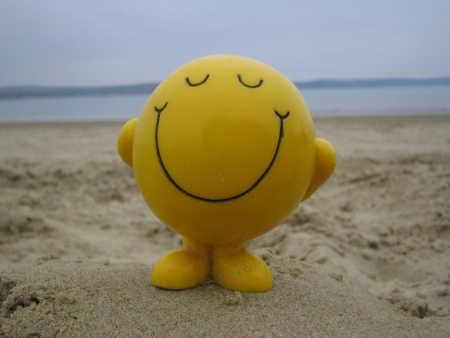 Some employees are happy with their company.
I-T exemption limit to be hiked to Rs 3 lakhs soon?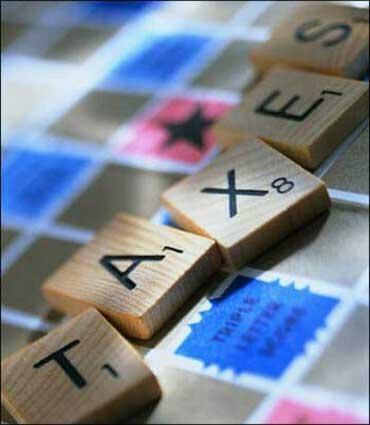 Suggests far more generous provisions than proposed in Direct Taxes Code
IMAGES: Mahindra Xylo has 50 NEW features!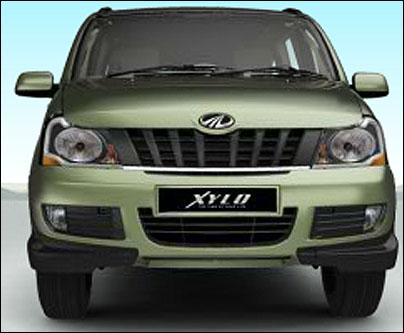 The new Xylo was launched on Wednesday at an attractive price starting at Rs 737,000.
February 09, 2012
IMAGES: The all new Mahindra Xylo is here!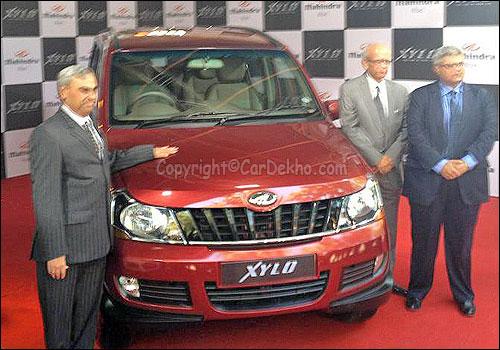 The all new Mahindra Xylo will replace the existing MPV in all four variants.
PHOTOS: Aston Martin's fabulous racing car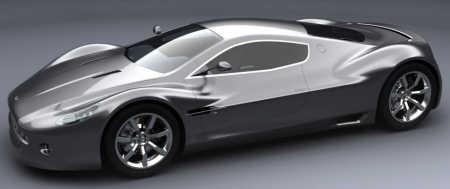 Legendary car manufacturer Aston Martin plans to start production of its racing car, V12 Zagato.
The rise and fall of Kodak: Why it went bankrupt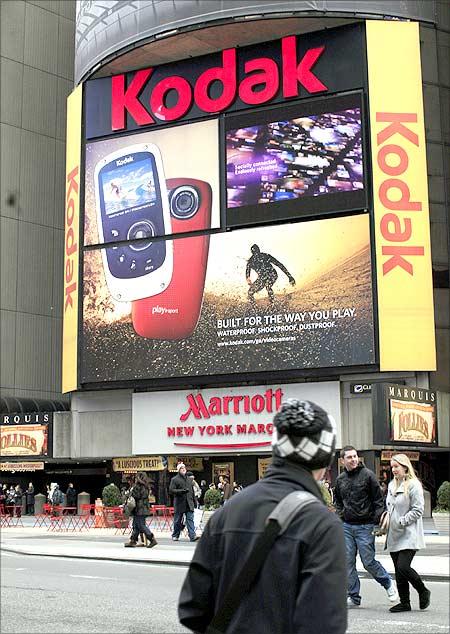 Fifteen years ago, Kodak was the fourth most valuable brand in the world after Disney, Coca-Cola and Microsoft.
RARE FEAT! Maruti's domestic sales cross 1-crore mark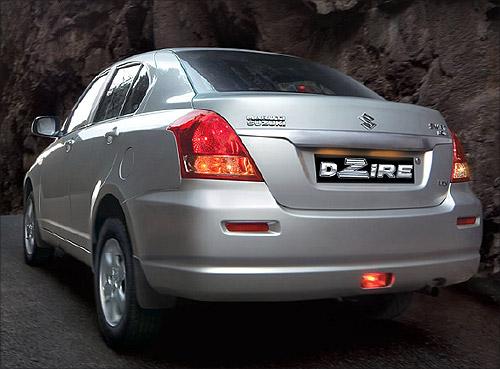 Maruti Suzuki India had rolled out its first car -- an M800 -- in December 1983 and attained five million domestic sales in February 2006.
Here's the real story of 2G licences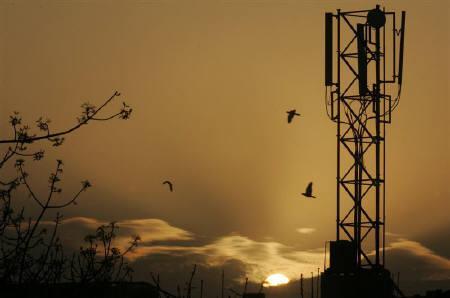 Cancellation of 122 telecom 2G licenses by the apex court has created ripples.
Brand Wars: Dunkin' says won't compete with Starbucks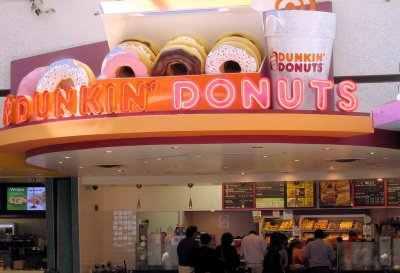 Jubilant Foodworks, the master franchisee for Dunkin' in India, has tweaked the business model of the company based in the northeastern US state of Massachusetts, opting to position it more as a food service brand than a coffee player.
Thomas Cook's India exit triggers industry frenzy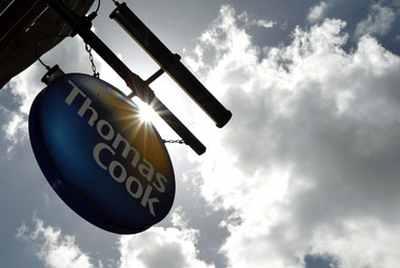 As domestic players sense a strategic partner, experts say firm may have to sell forex, travel businesses separately.
AI gets more fliers on global routes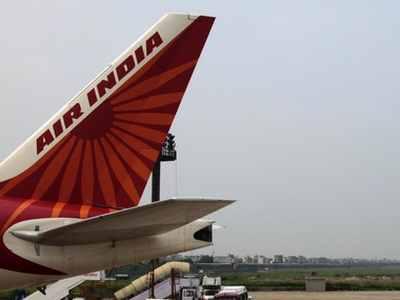 Says market share will further increase after induction of Boeing 787 Dreamliners and flights to new destinations.
Why the govt stand on airline sector is wrong-headed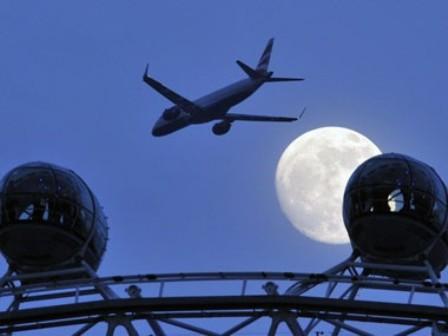 Two decisions by an empowered group of ministers on Tuesday demonstrated the government's continuing inability to come to grips with the problems being faced by the aviation sector.
PHOTOS: What's brewing in Starbucks' cup? Find out...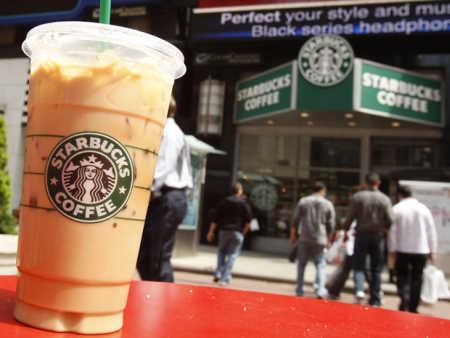 Starbucks faces two major challenges.
Here's how you can save on phone bills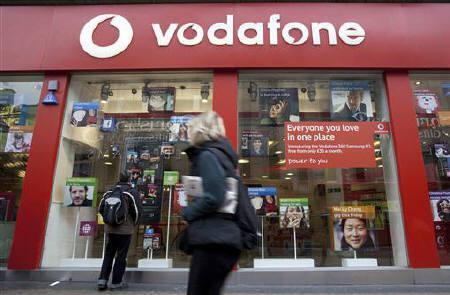 With telecom companies increasing rates, it's time to cut corners.
PHOTOS: Glimpses of Gujarat's high growth story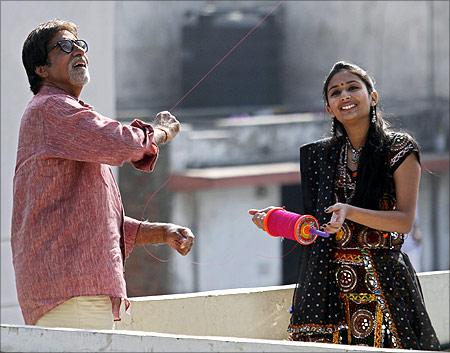 Gujarat is one of the fastest growing states in India.
Maruti Swift vs Renault Pulse: And the WINNER is...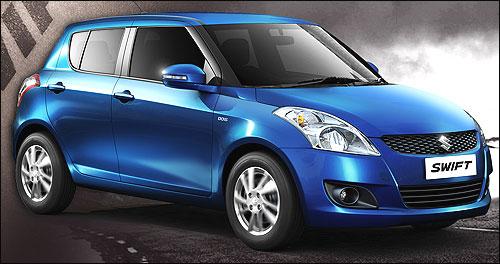 Maruti Suzuki, the market leader famous for cost effective management in its products, will face the French carmaker.
PHOTOS: World's biggest shopping malls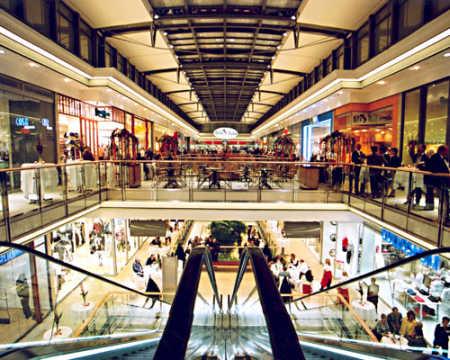 Malls have become an inevitable part of the retail boom all over the world.
Countries with HIGHEST per capita income: India at 135!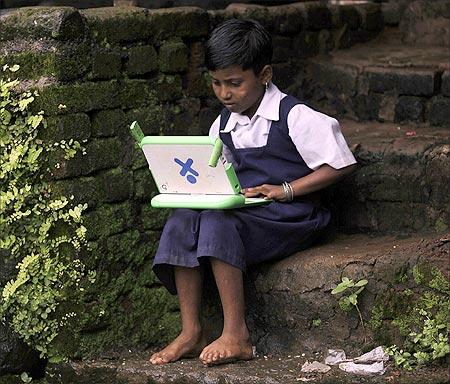 Though India's per capita income is estimated to grow above Rs 60,000 per annum or over Rs 5,000 per month, it is ranked at 135 when compared to other nations.
PHOTOS: This will be the fastest car in the world

Right now, the fastest car in the world is the Bugatti Veyron Super Sport.
February 08, 2012
Nokia to axe 4,000 jobs at smartphone plants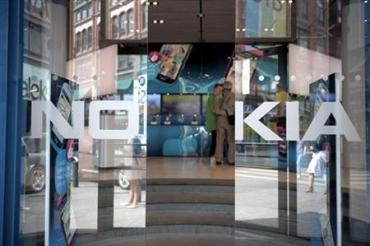 The job cuts in Finland, Hungary and Mexico are said to be driven by the world's largest mobile phone maker's plans to move its device assembly units closer to the component suppliers in Asia.
The Rs 7.37 lakh NEW Mahindra Xylo & its 5 rivals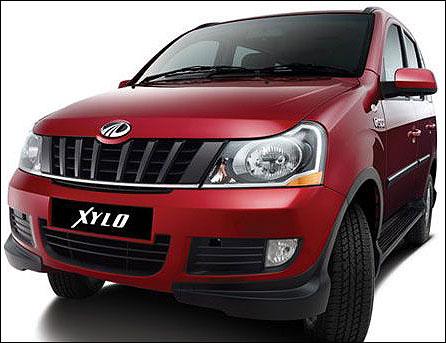 The New Xylo comes with an all new front and rear that appears distinct in the MUV crowd along with some more innovative and class leading features inside the cabin.
PHOTOS: This country recycles its banknotes for fuel!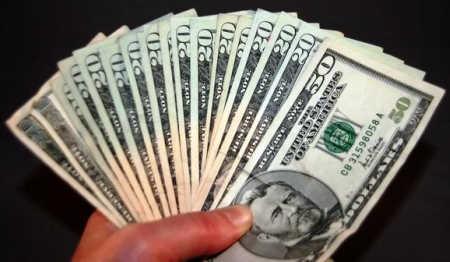 Hungary has found a novel way to reutilise the notes.
Ambassador is Penguin's 25th anniversary mascot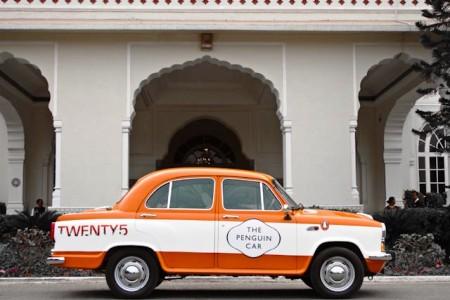 This customised Ambassador flaunts the iconic Penguin stripey design with the TWENTY5 logo on its sides.
Amazing PHOTOS reveal the future of technology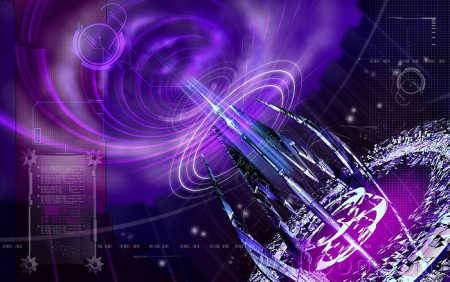 What does the future hold for the technological world?
ITIs escape job gloom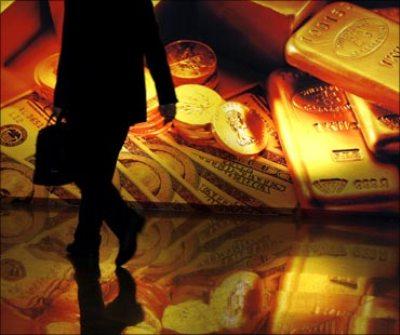 Big boys may be struggling, but some industrial training institutes see 100 per cent placements.
PHOTOS: World's most 'dangerous' airports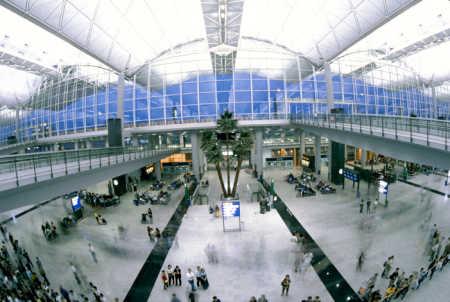 While most airports are safe for both passengers and the aircraft, some airports are dangerous for both.
SPECIAL: No Mamata for Marwaris in Kolkata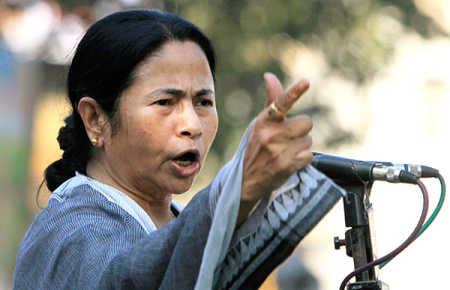 Marwari businessmen of Kolkata are a worried lot under Mamata Banerjee's rule.
PHOTOS: 30 highest selling cars in India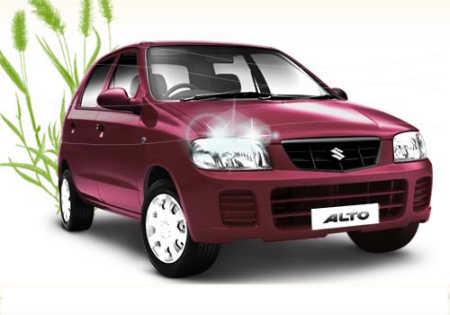 India has seen an exponential growth in the auto industry in the past decade or so.
A low-cost space trip? Hop into this stunning plane!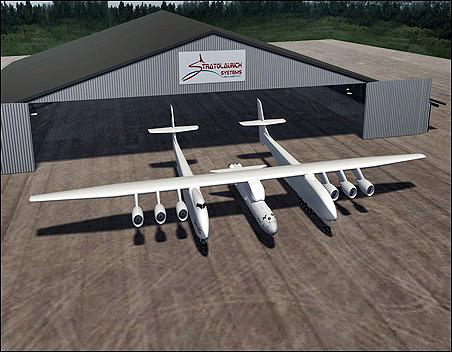 Entrepreneur and philanthropist Paul G Allen and aerospace pioneer Burt Rutan plan to develop the next generation of space travel.
February 07, 2012
India shining: Per capita income to cross Rs 60,000!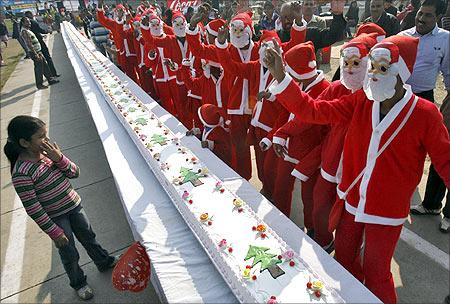 Reflecting general rise in living standard, India's per capita income is estimated to grow above Rs 60,000 per annum or over Rs 5,000 per month, said the government data.
SPECIAL: Goa sees rise in land wars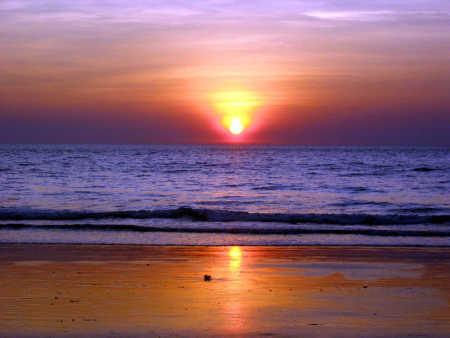 Wherever you go in India's top tourist destination and playground of the well-heeled, you hear of nasty property disputes.
New Year cheer in job street, hiring rises across sectors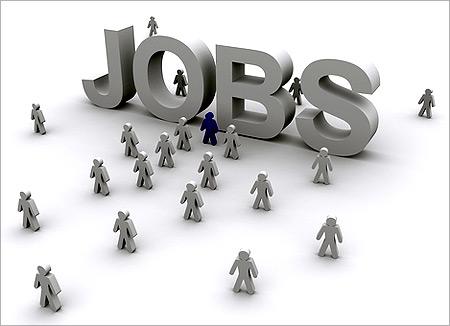 Job seekers have reasons to cheer, as hiring activities surged across all sectors in the first month of the year, despite the uncertainty prevailing in the overall economic scenario.
We will exit Vodafone in 12-18 months: Ajay Piramal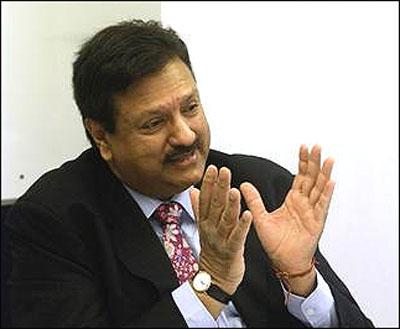 Even after investing almost Rs 6,000 crore, Ajay Piramal, chairman of the company, insists it is a short-term investment.
PHOTOS: World's most beautiful airports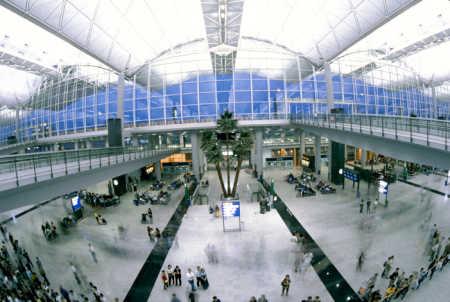 Waiting at some airports can be a pleasant experience.
Slowdown hits India's growth, GDP to sink to 6.9% in FY12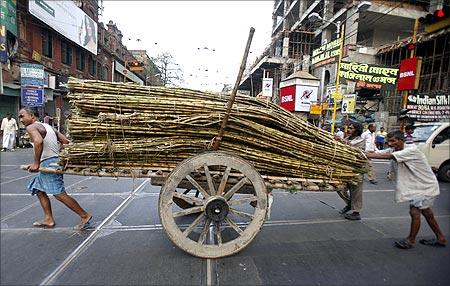 The Indian economy will grow by 6.9 per cent in 2011-12 against 8.4 per cent in the last financial year according to government estimates.
IMAGES: World's 20 youngest billionaires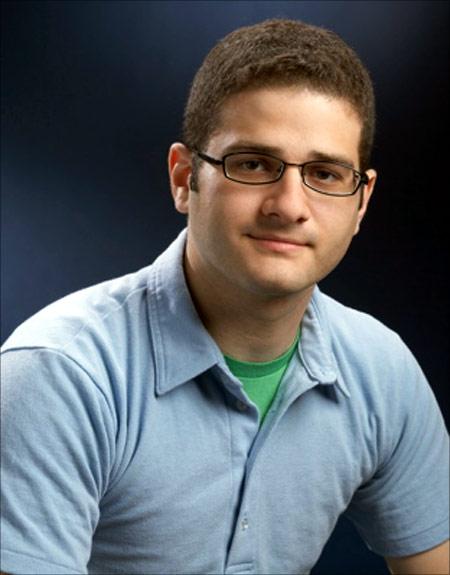 Meet the world's youngest billionaires according to the Forbes 2011 list.
Indian IT cos in US paid $15bn in taxes in last 5 yrs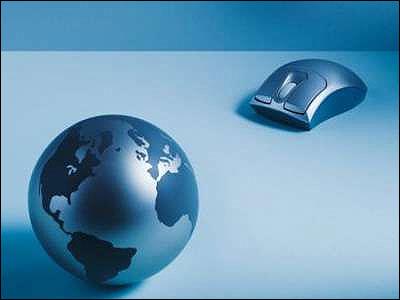 Economic challenges in the US should not lead to protectionism.
IMAGES: Audi to launch 7 stunning cars in 2012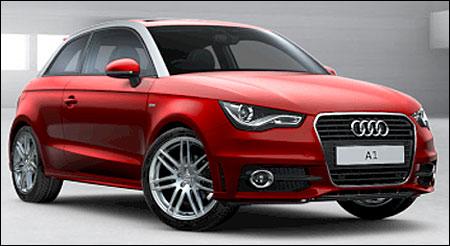 If you are a fan of Audi cars, then this will surely be good news for you!
AMAZING numbers reveal Facebook's strength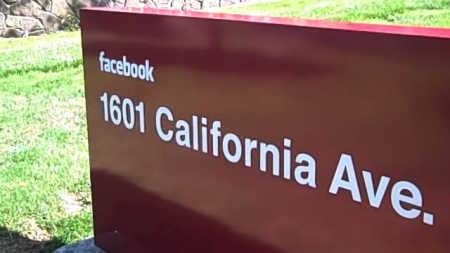 Facebook is seeking to raise $5 billion.
February 06, 2012
Chevrolet Tavera Neo3 LAUNCHED at Rs 6.72 lakh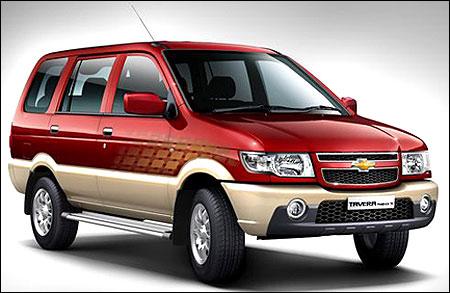 The price mentioned is for the Bharat Stage (BS) III version, while the cost of BS IV will soon be updated by the company.
2G scam: UPA's 'eminent' lawyers forgot the law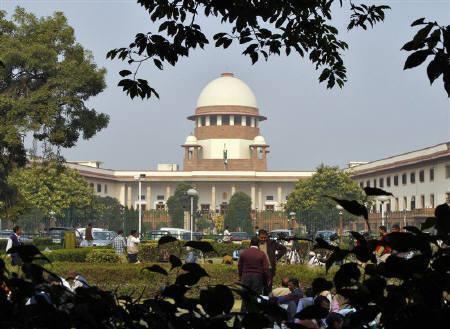 Simply put, the story of UPA is one of omissions and commissions.
Why the Marwari community of Kolkata is on tenterhooks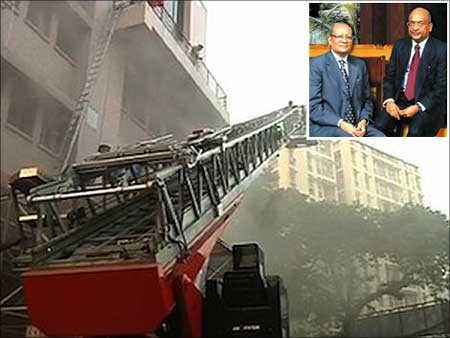 Businessmen are favourite punching bags of the powers that be whenever public opinion needs to be controlled.
PHOTOS: 9 closest rivals of Honda Brio diesel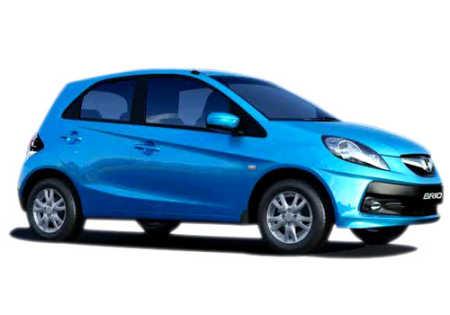 Honda Motors has developed its own diesel power-trains.
IMAGES: Check out these 2 new tablet PCs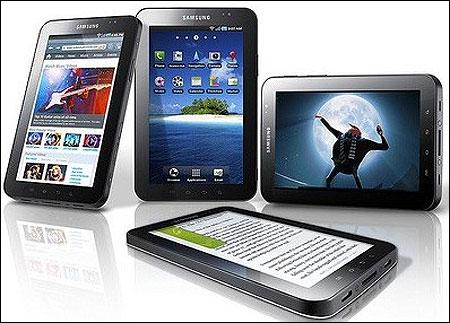 Whether on a budget or not, no one wants to buy a gadget that would not suit their computing needs.
PHOTOS: World's most luxurious trains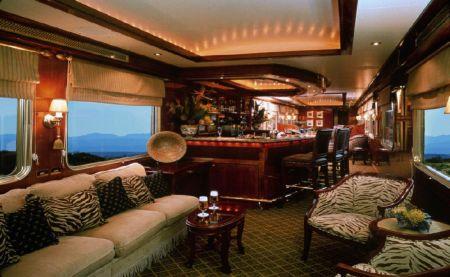 There are many fast and beautiful trains in the world.
PHOTOS: Amazing things Apple can do with $97.6bn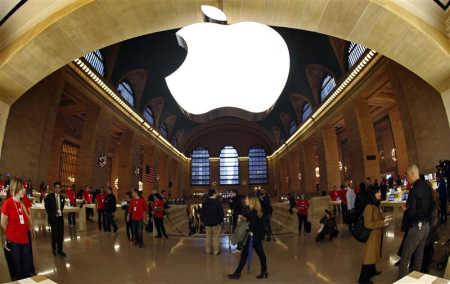 Last year the company increased its cash hoard by nearly $38 billion.
Banks ask borrowers to cover their personal loans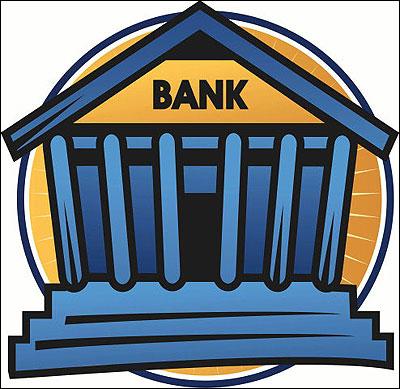 With corporate non-performing assets on the rise, banks want to hedge loans to individual borrowers.
PHOTOS: Cars that are dripping in gold!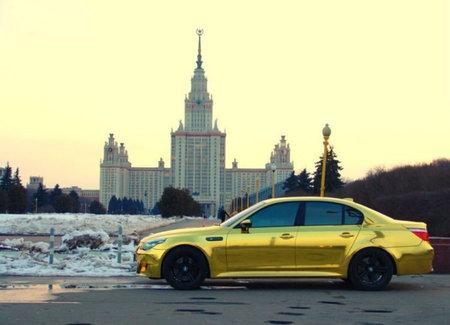 There are some who gift themselves gold-plated cars adorned with precious gems.
February 03, 2012
PM paints a SAD picture of India's economy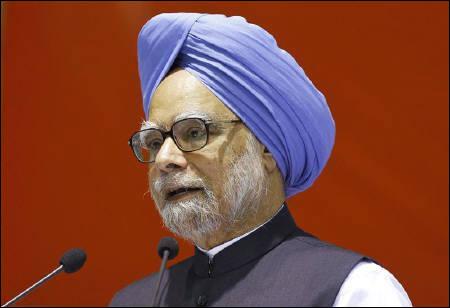 India's economy had expanded by 8.4 per cent in 2010-11 financial year.
Here's how SC ruling will impact telecom sector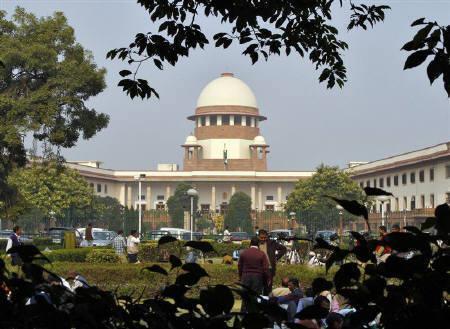 The Court deserves to be complimented for its verdict and indeed for doing what the government should have done long ago.
2012 Mahindra Xylo MPV to arrive on Feb 8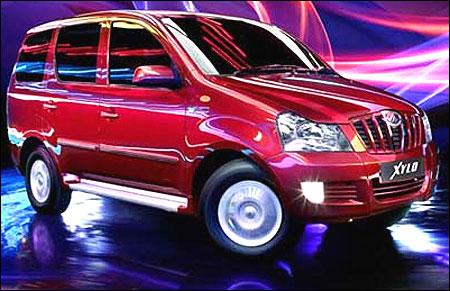 Some major changes will be seen on the exterior of the MPV, whereas under the hood it will be as strong as before.
PHOTOS: Dhirubhai Ambani Memorial opens to public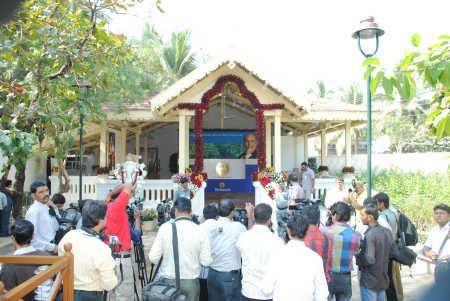 Dhirubhai Ambani Memorial is located at Chorwad in Gujarat.
4 Indians among 13 who went to US and made it BIG!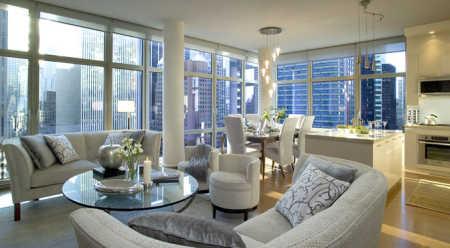 There are some people who have gone to the United States with practically nothing and have made a fortune there.
PHOTOS: Inside the world's most stunning railway stations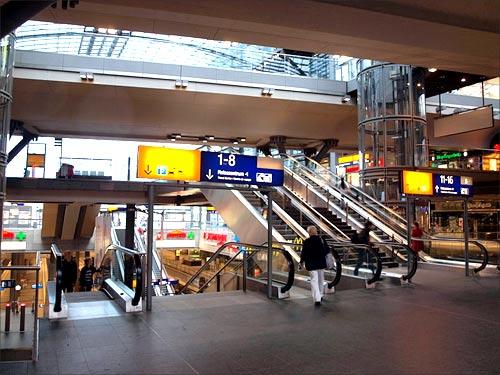 Berlin Hauptbahnhof (Berlin Central Station) is one of the biggest and most beautiful railway stations in Europe.
How Facebook pays its execs: Mark to get just $1!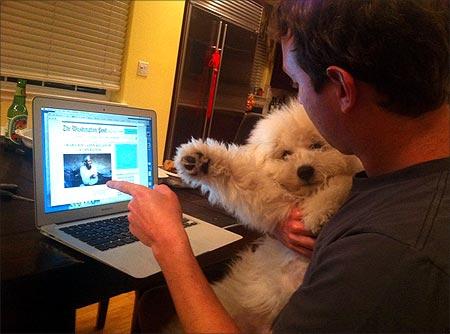 Mark Zuckerberg may be founder and CEO of Facebook, but it is the second-in-command and ChiefOperating Officer Sheryl Sandberg who gets a fatter salary package at the IPO-bound social networking giant.
SC ruling leaves IT deals worth $1 bn in limbo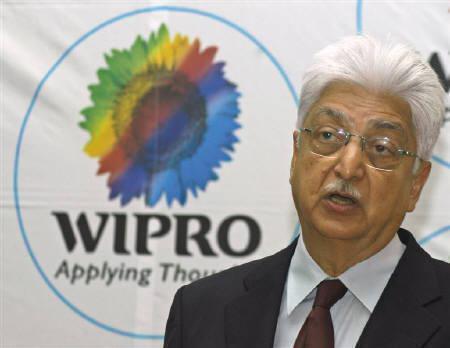 Ruling comes at a time when IT firms have signed multi-million dollar deals with telecom firms.
Investors hit the road for status check on Bharat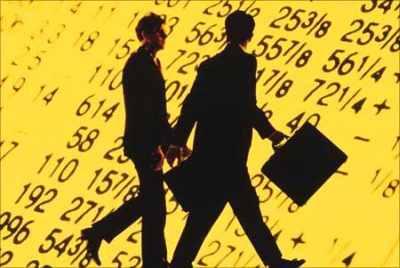 To clear the clutter caused by contrary signals given by different government agencies and the rosy pictures painted by companies, a group of investors literally hit the road to gauge for themselves the true state of the economy and its impact on the market.
Maruti on a hat-trick. Ertiga to be LAUNCHED in March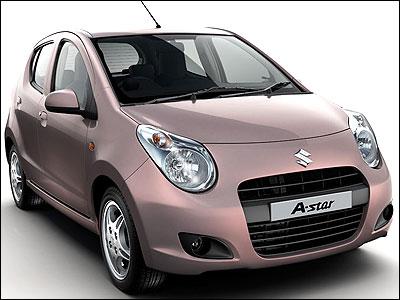 The Ertiga model will be launched in both petrol and diesel versions.
Where does India rank on broadband speed? FIND OUT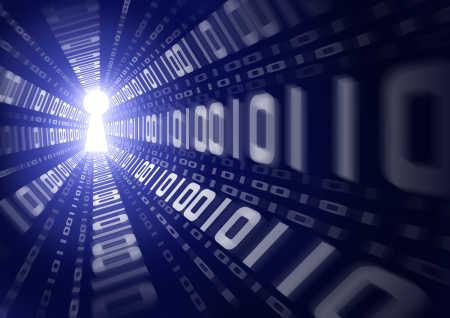 Share of the world enjoying high broadband grew to 29 per cent.
Bill Gates on how to HELP the world's poor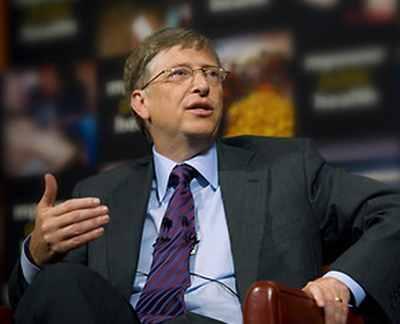 Bill Gates, co-chair of the Bill & Melinda Gates Foundation, challenged global leaders in his fourth annual letter to invest in innovations that are accelerating progress against poverty, or risk a future in which millions needlessly starve.
When stocks get delisted, what MUST the investors do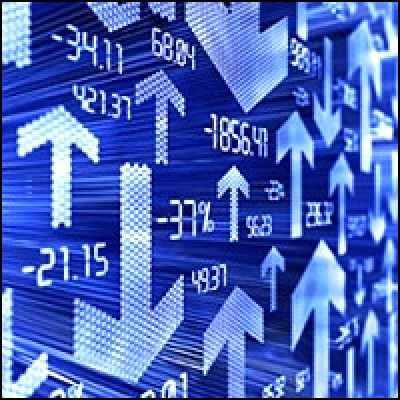 Selling it later may be difficult. Some ideas on what one could do if the premium offered isn't enough.
February 02, 2012
Facebook IPO: Who will mint millions and billions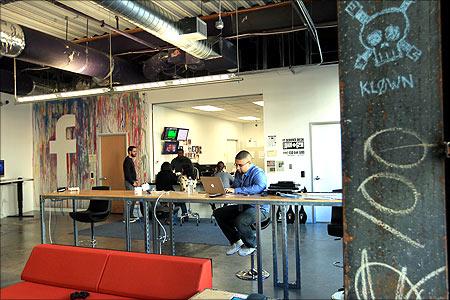 Facebook is set to become one of the world's most highly valued Internet companies.
IMAGES: Chronology of 2G scam case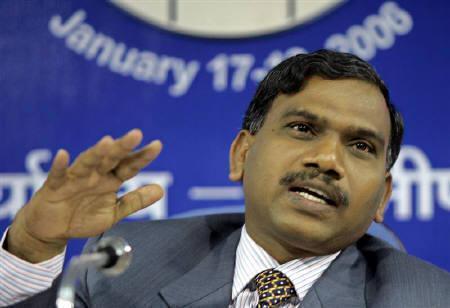 Following is the chronology of events in the 2G scam.
A 'weakened' Google decides to return to China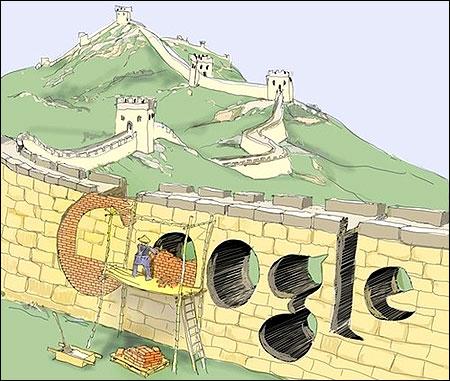 Google has seen its share of the online mapping market shrink below 10 per cent while that its local rival Baidu Inc soared to 61 per cent.
Facebook bets big on IPO, seeks to raise $5 bn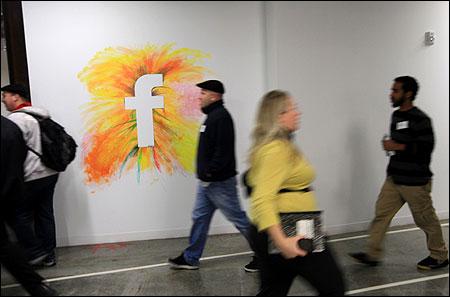 Seeking to raise $5 billion, social networking giant Facebook has filed for its long awaited initial public offering.
Shock for telcos: SC scraps 122 2G spectrum licences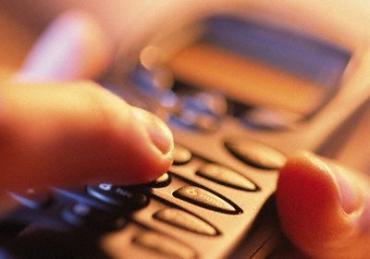 The Supreme Court has cancelled the grant of 2G licences stating that 122 licences for 2G spectrum were granted in arbitrary and unconstitutional manner.
Can Ranbaxy recover from its US debacle?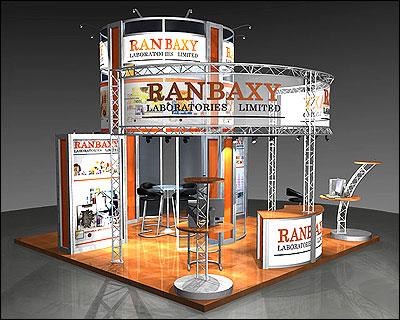 USFDA consent decree reveals that firm will have to forego huge short-term opportunities for its generics.
IMAGES: On board the spectacular ship Queen Mary 2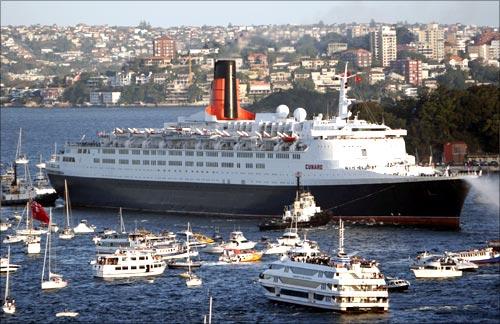 Queen Mary 2 is one of the most magnificent luxury ocean liners ever built.
PHOTOS: 12 highest paid executives in India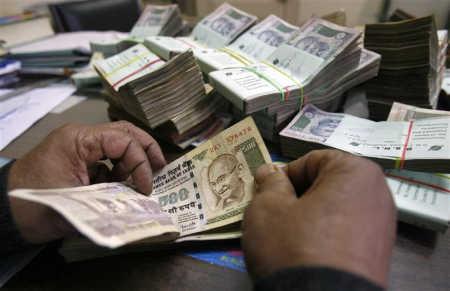 Who are India's highest paid chief executive officers?
IMAGES: The NEW Maruti Swift Dzire at Rs 4.79 lakh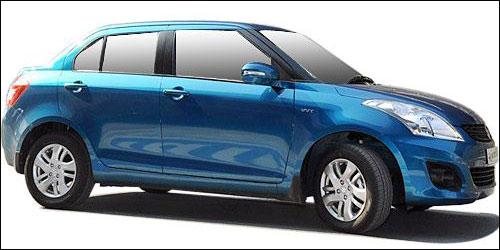 Shinzo Nakanishi, the company's MD and CEO pulled off the covers from the dazzling car and announced that these prices are introductory and will be raised later.
PHOTOS: World's 10 most expensive things bought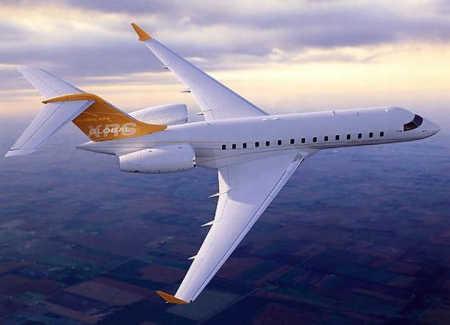 Some people spend millions of dollars without blinking their eyes.
PHOTOS: Top Indian deans globally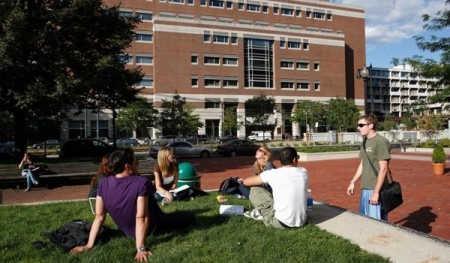 There are now several Indian deans at US universities.
IMAGES: Volkswagen Beetle recreated with scrap!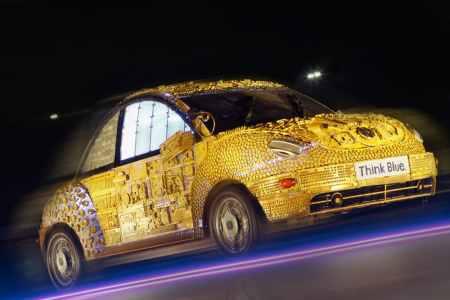 Over 2,805 pieces of scrap material has been used to recreate this astounding life size Beetle art piece.
February 01, 2012
Amazing PHOTOS of Alibaba headquarters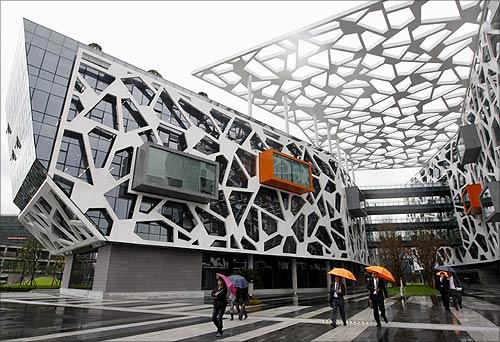 The Alibaba Headquarters' in Hangzhou has won the International Property Award for Office Architecture.
How the mobile industry changed in the past 5 years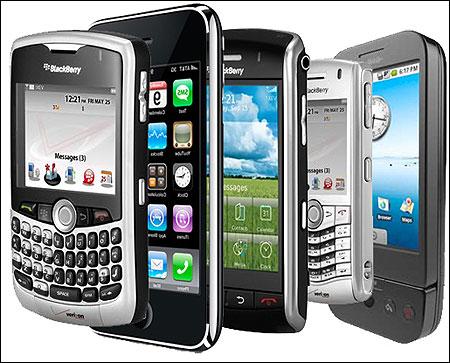 Android and iPhone, considered outsiders from a mobile industry perspective were able to revolutionise the industry and have created immense positive network externalities.
Meet the man who gave a NEW kind of outsourcing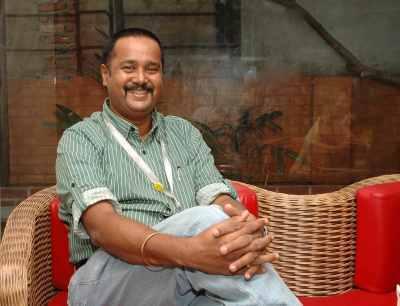 MPO is Market Process Outsourcing. It is a new one in the alphabet, if you can call it that! After running the marketing divisions of various companies for more than 20 years, I felt there was a big gap.
I've right to privacy, media can't violate it: Tata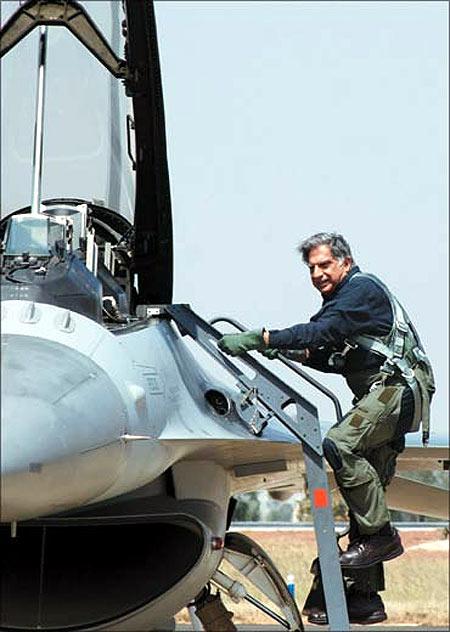 Tata group chief Ratan Tata on Tuesday submitted to the Supreme Court that despite being a public figure he has the right to privacy and the media cannot violate it by publishing or telecasting his private conversations contained in Radia tapes.
PHOTOS: 10 fastest cars in the world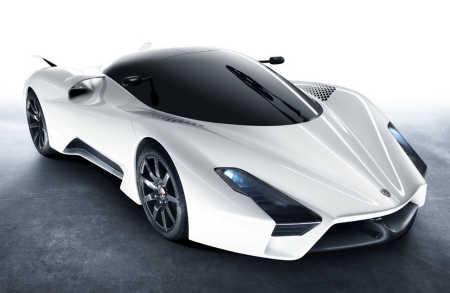 Some extremely fast cars are allowed on the streets.
World's TOP 25 supercomputers: India ranked at 85!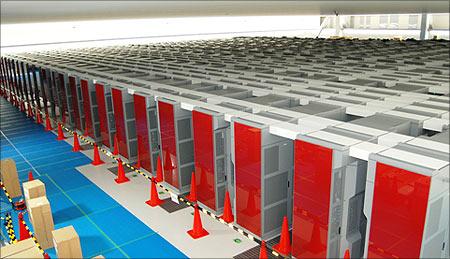 India is ranked at a dismal 85th position in the world's 500 fastest supercomputers' list.
PHOTOS: Now, India to rank other nations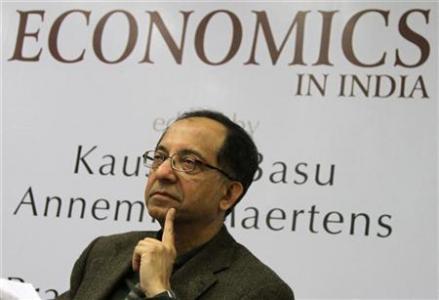 Method will be part of this year's Economic Survey; will help investors in relative comparison.
IMAGES: Mercedes GL Grand Edition at Rs 65.50 lakh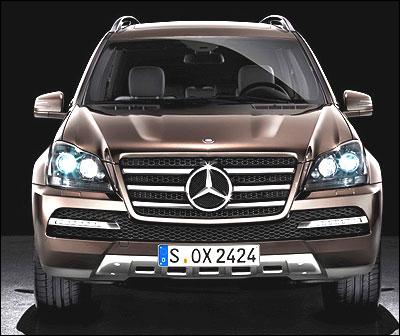 The distinctive, new GL- Class Grand Edition's level of spaciousness and comfort is at par with that of a luxury saloon.
Planning to buy a house? Some VITAL points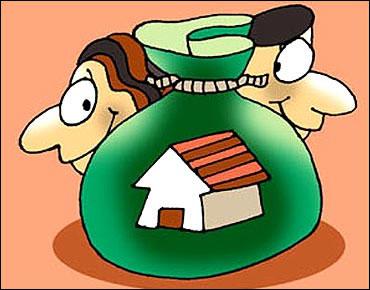 In 2012 the realty market is expected to consolidate.
PHOTOS: World's highest-valued currencies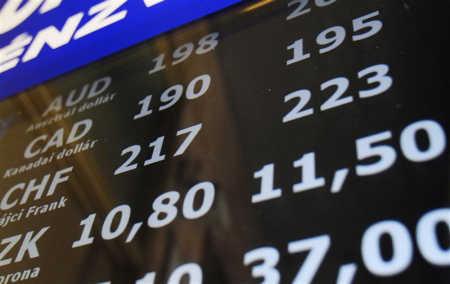 Only a handful of currencies carry weight either globally or locally.
PHOTOS: Glimpses of Bihar's success story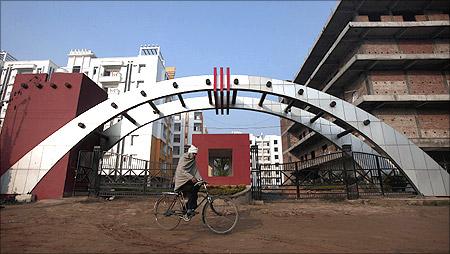 From being an economically backward state, Bihar has come a long way to be one of the fastest growing states.
He's seen commerce ministry battle it for 7 yrs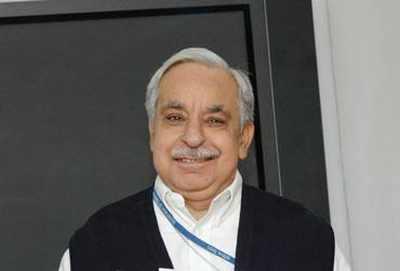 "You see, I have been in Commerce for the last seven years and I am perhaps the only factor that provides continuity in this ministry," Khullar says with unconcealed pride.
January 31, 2012
India's per capita income grew by 15.6%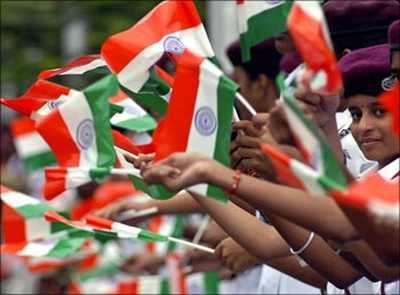 Reflecting growing prosperity, India's per capita income grew by 15.6 per cent to Rs 53,331 per annum in 2010-11, crossing the half-a-lakh rupees mark for the first time, according to government data.
Should the govt cover up EPFO's inefficiency?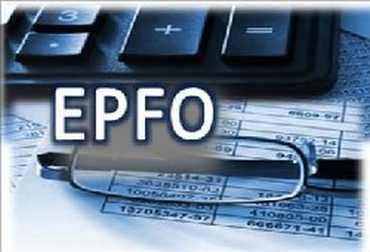 The 48-odd million employees covered by the Employees Provident Fund Organisation (EPFO) may be touched that the finance ministry is actually considering a proposal to extend the organisation a fiscal helping hand to offer a rate of interest comparable with other savings instruments.
PHOTOS: Six most traded currencies in the world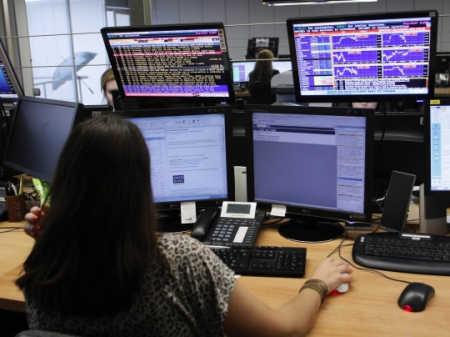 Lots and lots of money changes hands every day in foreign exchange trading.
PHOTOS: Beautiful B-school campuses in India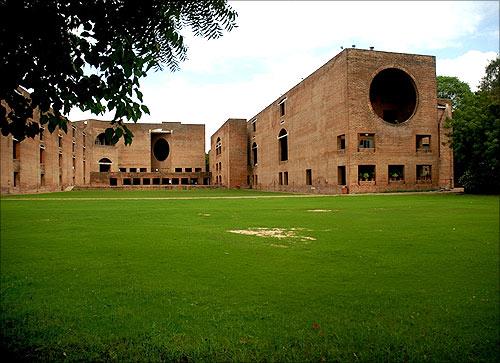 Take a tour across India's amazing B-school campuses...
India's GDP growth revised to 8.4% for FY11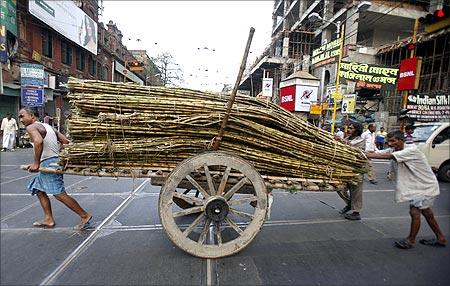 The government revised the economic growth rate for 2010-11 financial year slightly downto 8.4 per cent from the earlier estimate of 8.5 per cent.
TCS opens new facility in Silicon Valley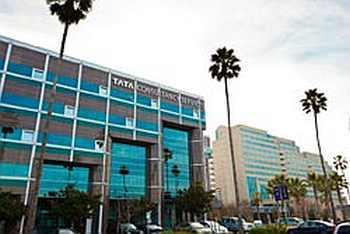 Expanding its presence in the US, India's IT major Tata Consultancy Services (TCS) has opened a new facility here which was welcomed by the US lawmakers and the Californian government.
IMAGES: Why these 7 cars are SWANKIER than before!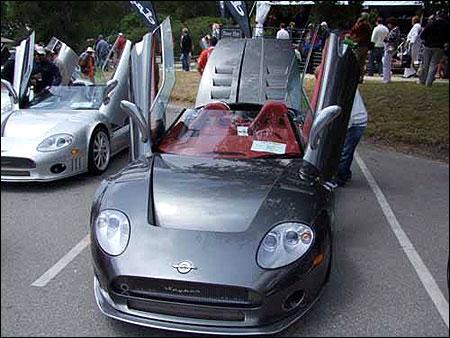 These days, auto giants such as Volkswagen, Ford, Maruti Suzuki, Hyundai and Toyota are literally working their hearts out to woo customers at every level.
What is holding back India's growth story?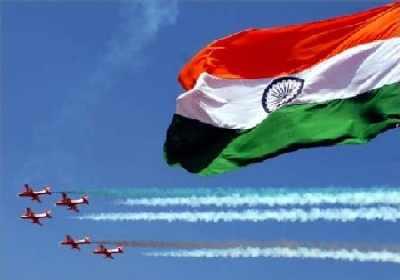 Although the rising tide of growth has lifted all boats, the faster-growing, richer states have steadily pulled apart from the slower-growing, poorer states. Although this growing divergence has been observed during earlier periods as well, factors responsible for it are not fully understood.
How Facebook's Timeline can reveal all your secrets!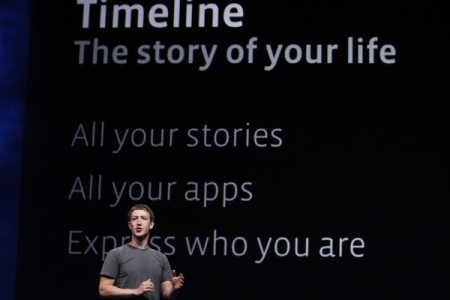 Facebook Timeline, a new profile layout, will go live on Wednesday.
Understand your true net worth!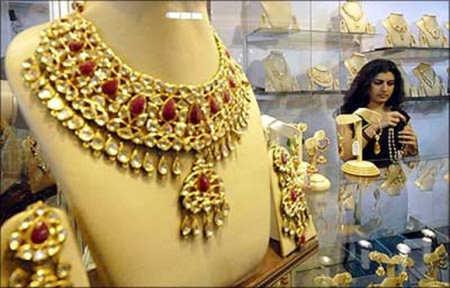 An accurate understanding of one's financial well being is of utmost importance.
SPECIAL: 'Azadi' to 'Vodafone'? Need for review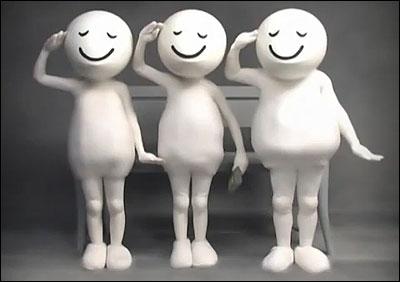 To avoid taxes, assessee resorted to complex structuring - especially from and through tax havens.
PHOTOS: India's 30 biggest companies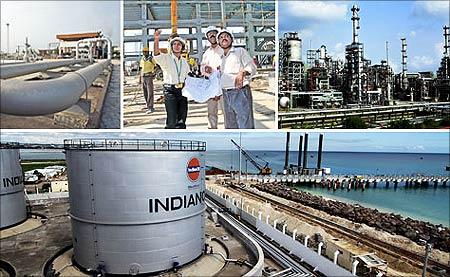 India's companies are today amongst the biggest companies in the world.
Pulok Chatterjee: PM's new principal secretary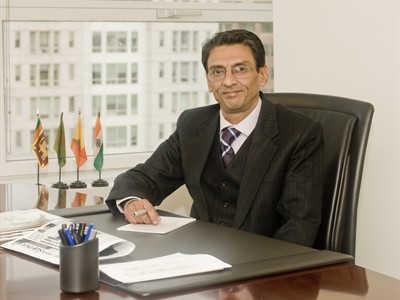 Pulok Chatterjee has joined the Prime Minister's Office.
Taxes aren't always worth saving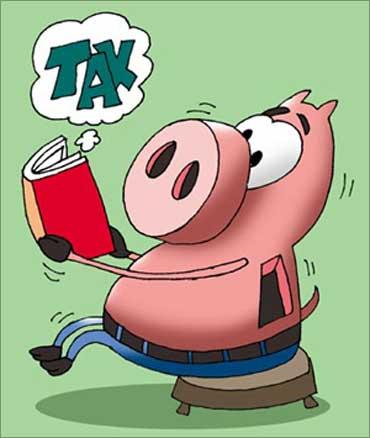 Sometimes, it is better to pay them instead of making unwanted investments.
SPECIAL: Will the Internet manage to remain free?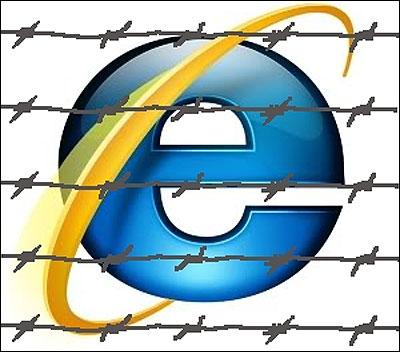 Internet cannot be regulated by 20th century notions of intellectual property. That is simply because the moment you 'see' something on the Internet it has, in a sense, already been copied onto your computer.
January 30, 2012
Sky is limit for investor in India: G P Hinduja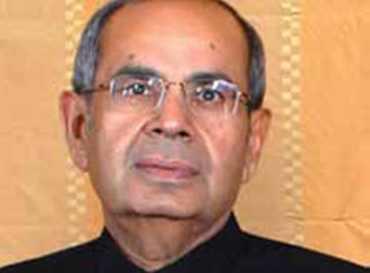 Stating that "sky is the limit for investors" in India, conglomerate Hinduja Group's Co-Chairman G P Hinduja has said the Western world should get into emerging markets including India and China, which would help both sides to improve their economies.
Tatas-Starbucks: 50 stores at Rs 400cr investment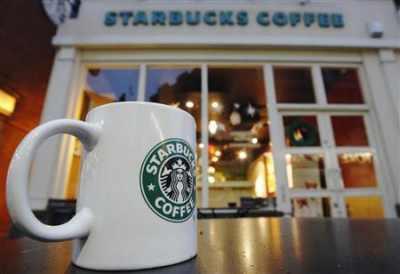 "The company has entered into a joint venture with Starbucks group whereby, the newly formed joint venture company Tata Starbucks Ltd shall engage in the operation of Starbucks Cafes."
SPECIAL: Is US losing its economic power to China?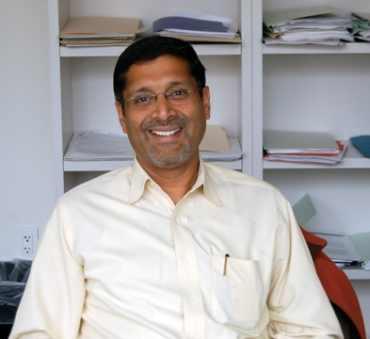 Economist Arvind Subramanian's new book, Eclipse: Living in the Shadow of China's Economic Dominance, defies the mainstream consensus of thinkers like Harvard's Joseph S Nye, Jr (author of The Future of Power) and Niall Ferguson that America's dominance is omnipotent vis-a-vis China.
IMAGES: 6 stunning cars that will be launched soon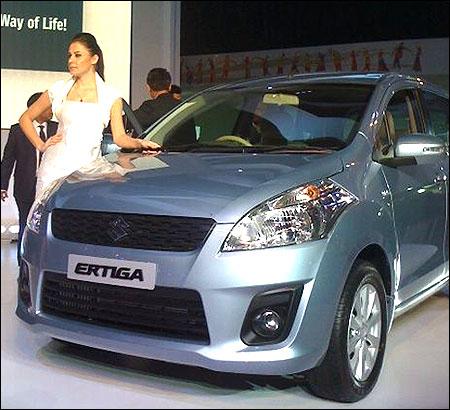 Most of these car models have already been unveiled at the recently held Delhi Auto Expo 2012.
India can power growth if it boosts energy supply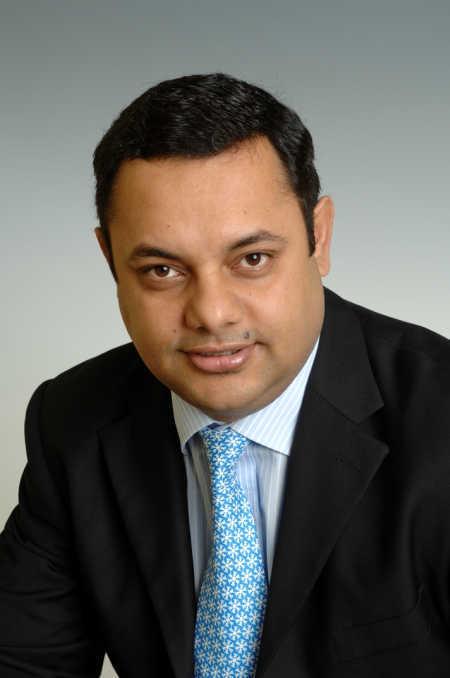 Lack of infrastructure and inefficient transmission systems are the biggest problems.
Foreigners light up Dalal Street as locals keep away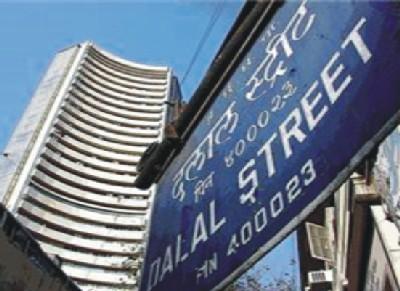 FIIs pour $2 bn in January; flows into India equity funds hit 54-week high; doubts on sustainability persist.
Meet the new age professionals: 'Ethical hackers'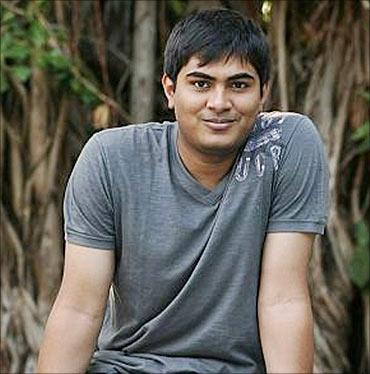 Ethical hackers are fast becoming a valued tribe in India. According to data from Indian Computer Emergency Response Team (Cert-In), in November last year more than 800 ".in" websites and nearly 700 ".com" websites in India were defaced by miscreants.
Mumbai big-ticket property market sluggish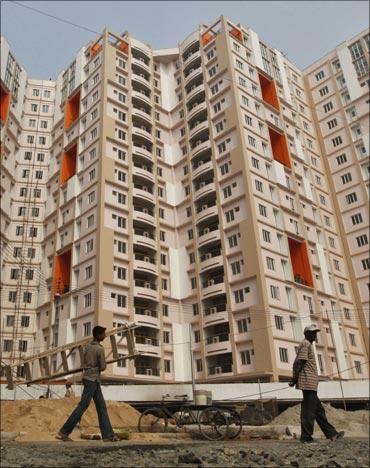 Sector insiders and analysts say this is due to combination of slowing property markets and liquidity issues.
Revealed! Bata's secret to attract youth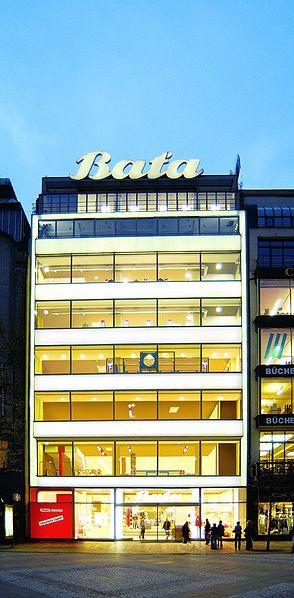 Bata is aiming to be a brand attractive to the youth and to the fashion conscious.
Photos: India's 30 most TRUSTED brands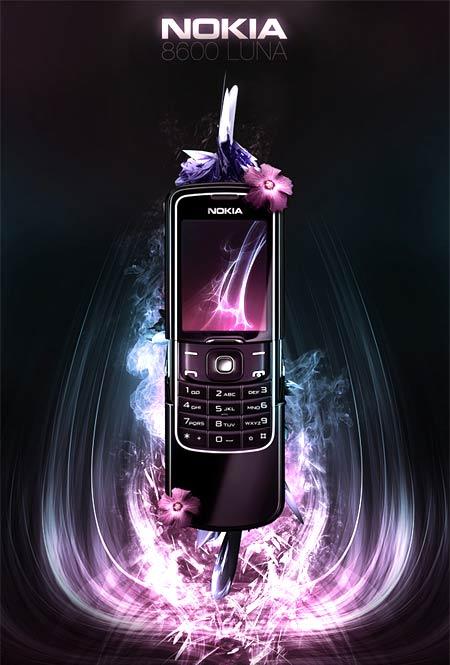 Nokia maintained its leadership position among the most trusted brands in India.
India won't scale down its petroleum imports from Iran: FM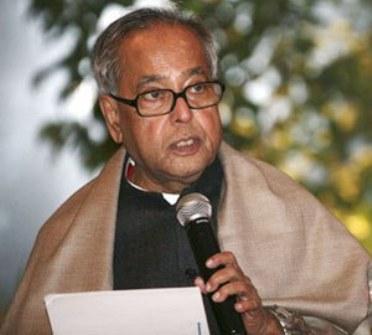 India, which imports 12 per cent of its oil from Iran, will not scale down its petroleum imports from Tehran despite US and European sanctions against the Islamic republic, Finance Minister Pranab Mukherjee has said.
India-China trade hits a record high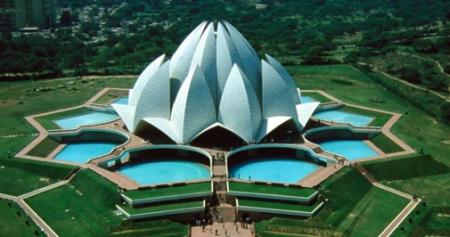 India-China bilateral trade hit a record $73.9 billion last year.
PHOTOS: Amazing campus of Bill Gates' Foundation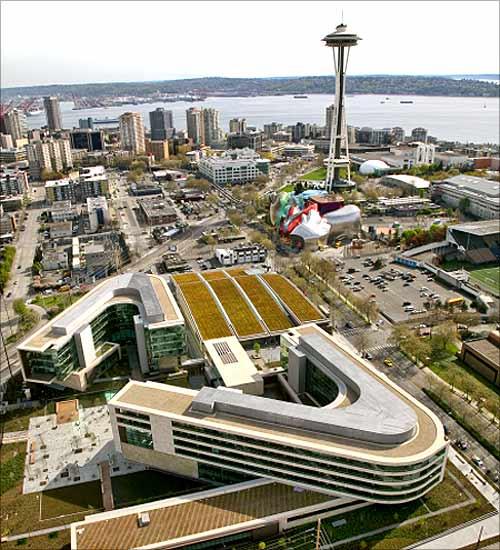 The Bill & Melinda Gates Foundation campus in Seattle, Washington has secured LEED-NC Platinum certification from the US Green Building Council.
India among top five countries for investors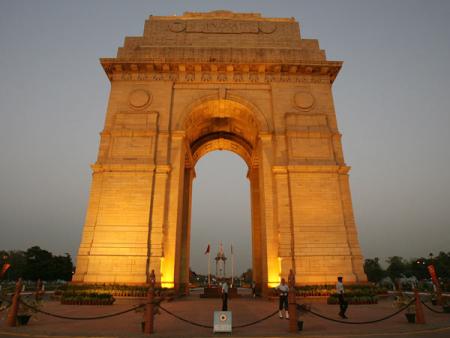 India is the fourth destination for foreign direct investment just below the United States, China and Britain.
REVEALED! How much software engineers make in US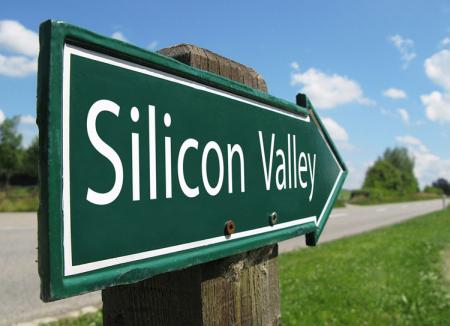 It is no secret that software engineers at the Silicon Valley in the United States are paid good salaries.
Crazy about mobile apps? The TOP 10 trends for 2012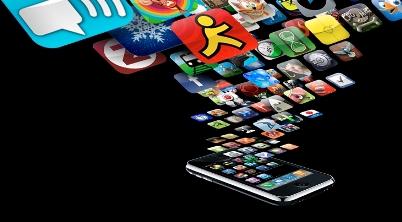 Gartner points out that mobile apps will not only generate good revenue ($15.9 billion in expected end-user spending in 2012) but will also drive hardware sales, advertising spending and technology innovation.
PHOTOS: Mercedes' Swan Wing Aria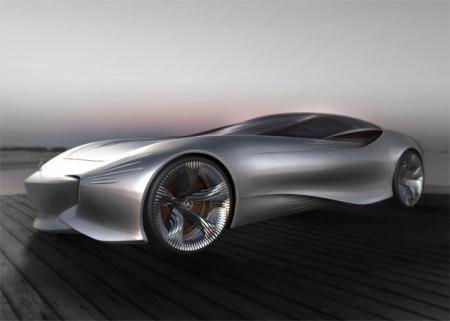 He designed this concept as part of his thesis and was even assisted by Mercedes designers.
January 27, 2012
Stunning PHOTOS: World's busiest metro rail stations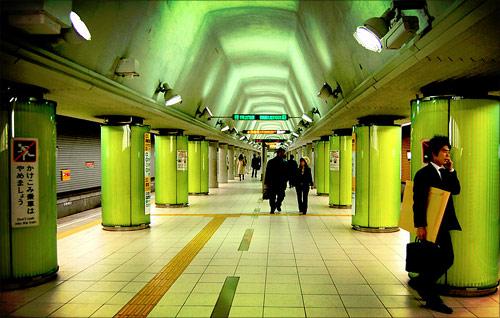 There are around 160 metro systems in the world.
Once more, food inflation is in negative zone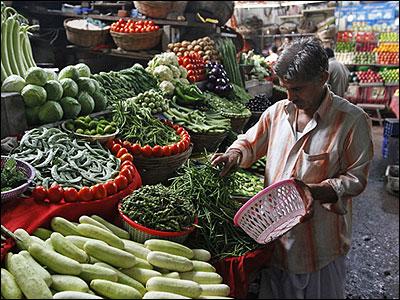 Overall, vegetables were 47.06 per cent cheaper during the week under review, from the same period last year.
India among 10 countries that will see MOST growth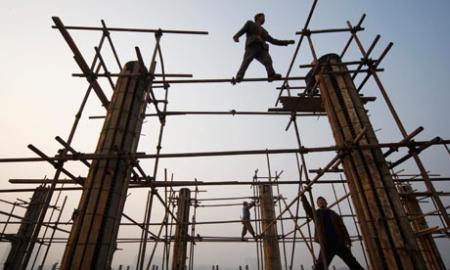 Half of CEOs based in developed markets believe that emerging economies are more important.
Will the markets continue to reflect the positive note?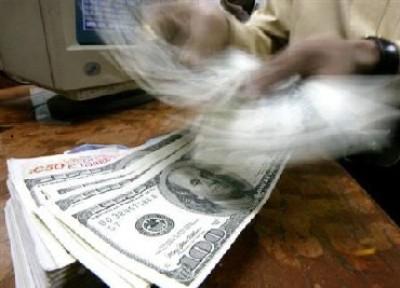 Though 2012 has started on a positive note on foreign institutional investor (FII) flows, it is too early to say if the trend will sustain through the calendar year, analysts say.
Why the world of technology is so unforgiving?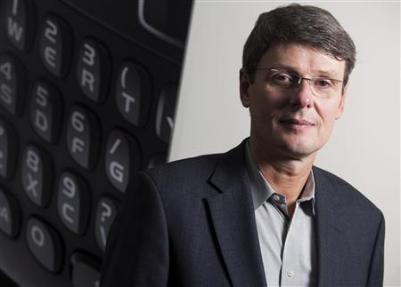 Few companies evolve quickly enough and innovate consistently enough to retain leadership for meaningful periods.
Iranian crude for gold - Beginning of the END of dollar?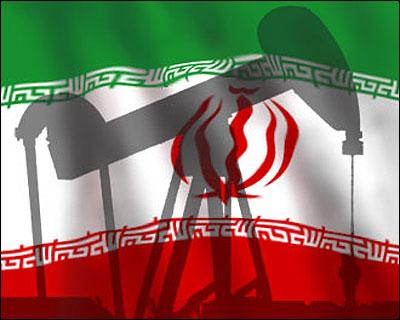 The macroeconomic implications of successful Iranian Bourse selling oil denominated in non-dollar terms are in fact profound for the world of finance.
Why the Vodafone tax case assumes significance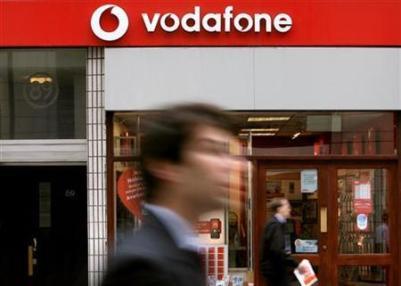 The issue was whether India could tax capital gains arising from sale of shares of overseas companies merely because such companies had downstream subsidiaries in India.
IMAGES: 8 tablets that failed to take off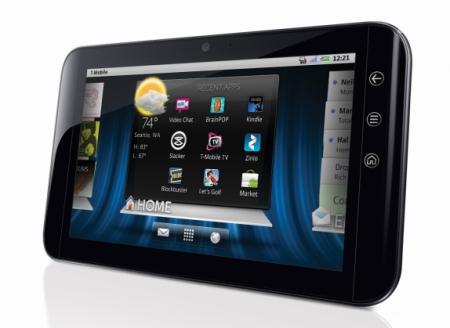 There were several tablets launched in 2011, but not all became hot with customers.
Landlord's PAN card not there? Fret not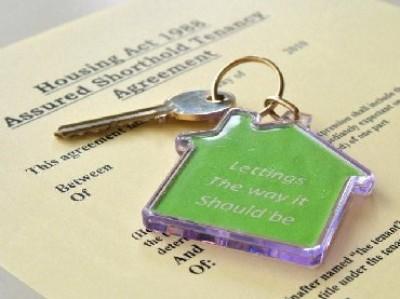 If your house owner does not have a PAN, you need not worry, as long as he/she is ready to sign a self declaration stating he does not have a PAN. You can submit a copy of this declaration to your employer and avail of the HRA deduction.
Indian IT firms step up HIRING in the US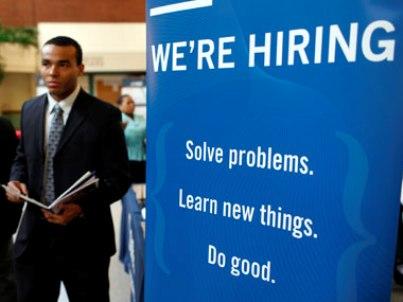 The Durbin-Grassley Bill might have fallen through but large Indian information technology service providers are taking no more chance of being seen as job snatchers in the US.
Sheryl Sandberg: Facebook's pride, world's envy!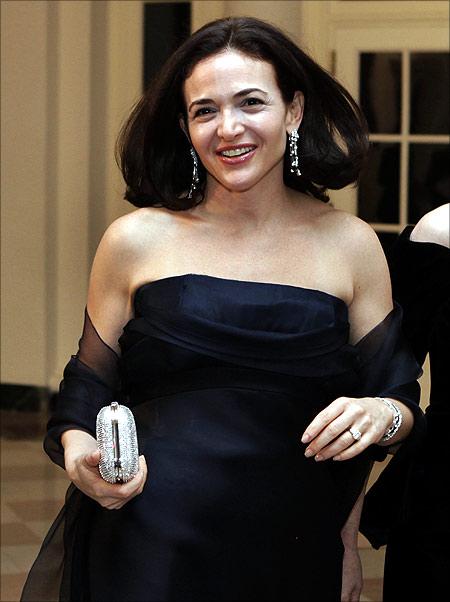 A class topper, a passionate human being, a smart executive, brilliant orator, and of course a doting mother - meet Sheryl Kara Sandberg.
India's 'Turnaround man' is back in action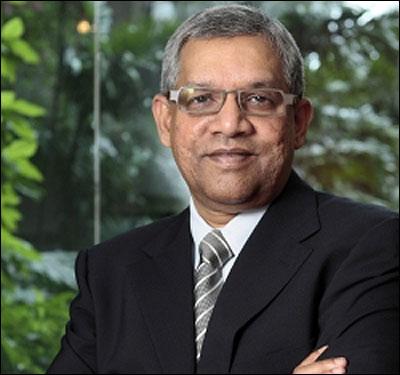 It is a well-known fact that he was brought into Patni with an intention to bridge the revenue gap between the company and its peers as well as to try and extract a better valuation for the company for a possible sale.
January 26, 2012
Major blow to Ranbaxy's American dream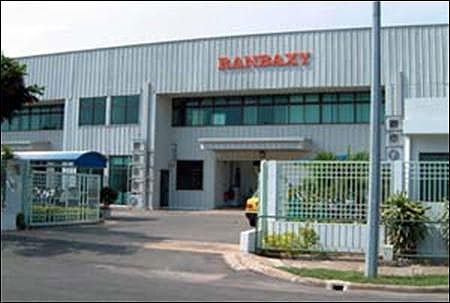 Less than three months after roaring into us market with generic for cholesterol-reducing Lipitor, Dept of Justice files for permanent injunction against Ranbaxy.
Once more, Apple was world's most VALUABLE company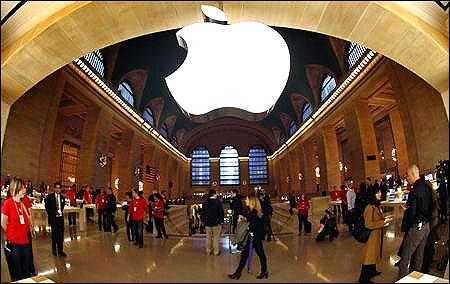 During trading on Wednesday, the California company's shares were up by as much as 8 per cent, pushing its market value to $419 billion.
ALERT! No more loans against Ulips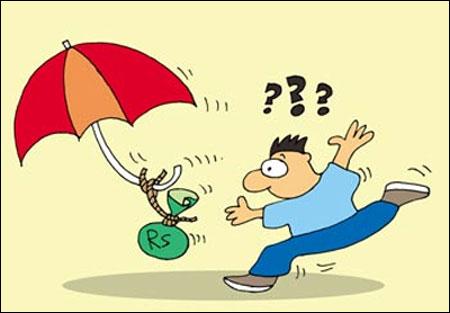 Plans with loan clause denied approval; regulatory ban coming.
SPECIAL: Lessons India can learn from China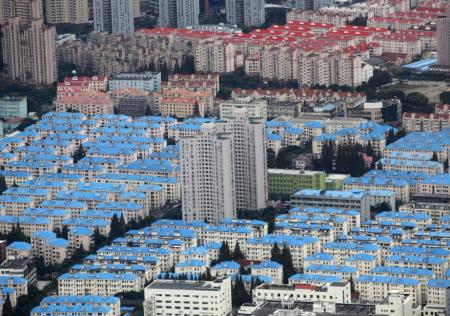 For almost a decade now, China has followed a mercantilist growth strategy.
Own a big diesel car? You may be TAXED more!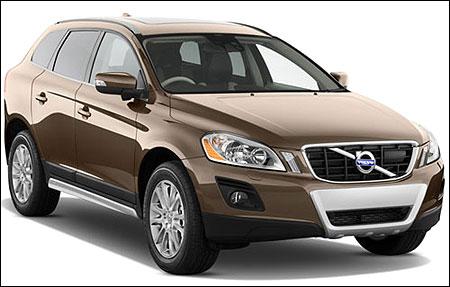 The Centre for Science and Environment has demanded an additional duty of up to Rs 1.62 lakh on big diesel cars to prevent the misuse of subsidized fuel for luxury.
January 25, 2012
Delhi-Mumbai route to get high-speed trains!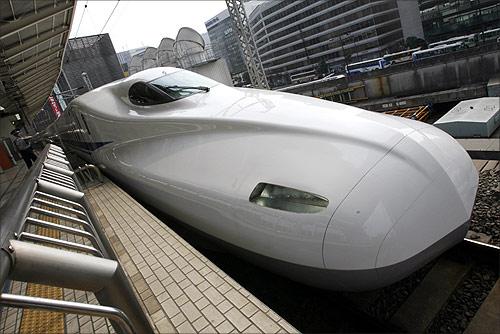 Going ahead with its ambitious high-speed train proposal, Railways have joined hands with Japan to begin the ground work to reduce travel time by half on the Delhi-Mumbai corridor.
IMAGES: All new Tata Safari Storme at Rs 10 lakh?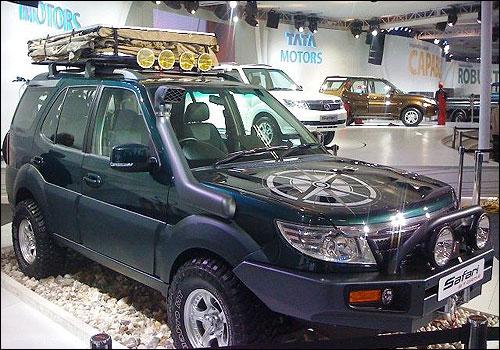 This revolutionary crossover is a strong contender of Toyota Innova, Mahindra Xylo, Mahindra Bolero and Mahindra Scorpio.
Photos: Stunning SOLAR cars around the world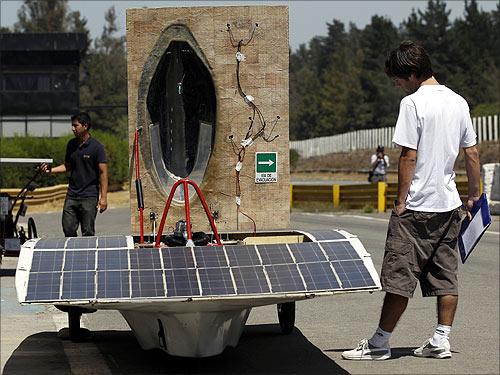 Solar-powered cars have ushered in a revolution in the transport sector.
E-book revolution likely: Students brace for digital storm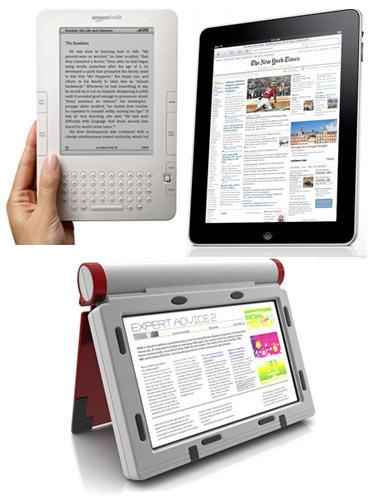 While India is yet to see the launch of iBooks 2 and iBooks Author, independent developers in the education space are already eyeing the digitised space.
What does RBI's move to cut CRR rate mean?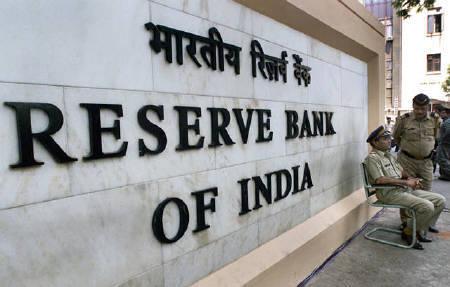 This Tuesday saw an upbeat in the money market.
Indian brands warming up to Facebook ads in news feeds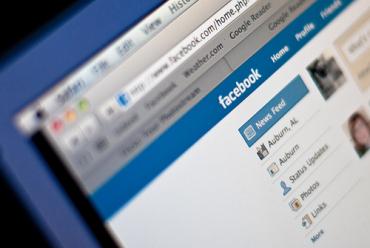 Some are still circumspect, but most think it's a smart platform for promotions.
Five common mobile web mistakes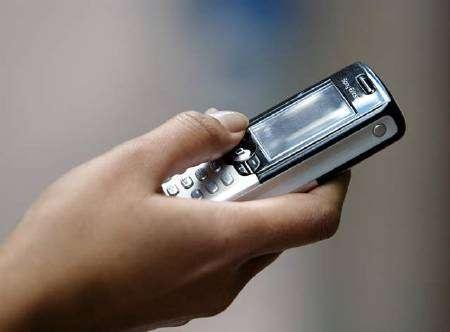 After years of eager anticipation, the mobile revolution is now truly moving ahead.
Global economy: CEOs' confidence shrinks to lowest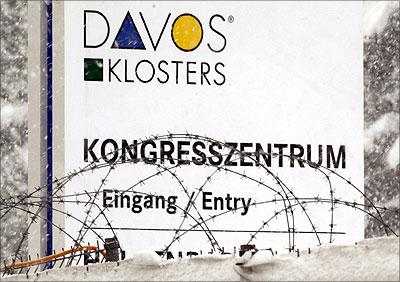 At the same time, the confidence level of the CEOs is relatively better when it comes to the prospects for revenue growth in their own companies, as per the 15th Annual CEO
PHOTOS: A tour of the fantastic Facebook office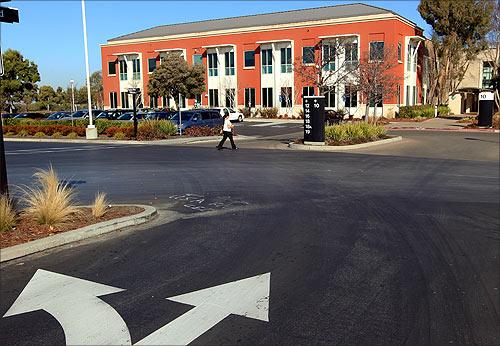 Launched in February 2004, Facebook has more than 800 million active users.
Rate cuts possible ONLY when inflation comes down: RBI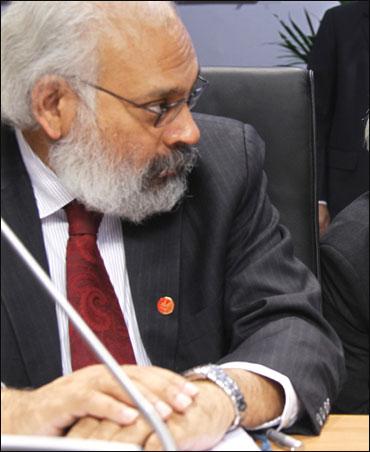 CRR cut does not rule out open market operations.
Want to make a quick buck? Try the cyber route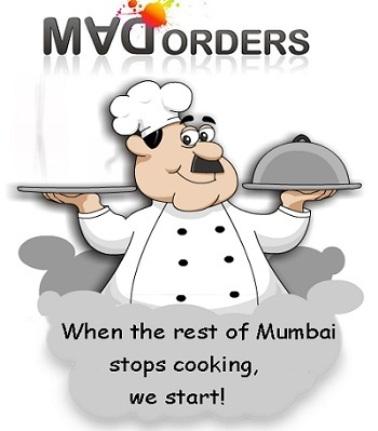 If you want to tread this path, then conceive an idea and take it further. The online platform supports not just creativity, but also creative entrepreneurs.
Why the IMF cut India's economic growth projections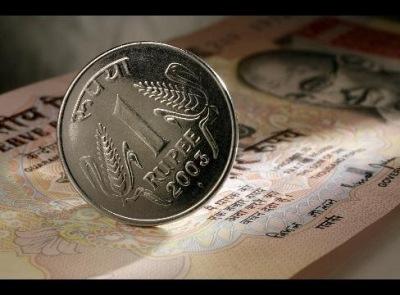 'Nations like India with high inflation and public debt should be cautious'
PHOTOS: World's 20 biggest oil and gas companies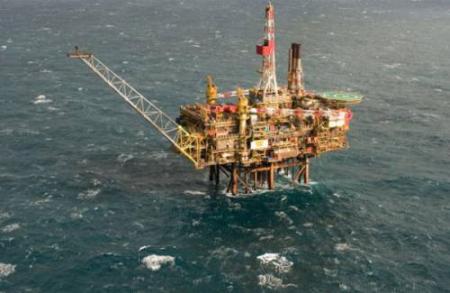 A consulting firm has just released its annual ranking of the biggest oil and gas companies in the world.
India's problem is productive jobs: ILO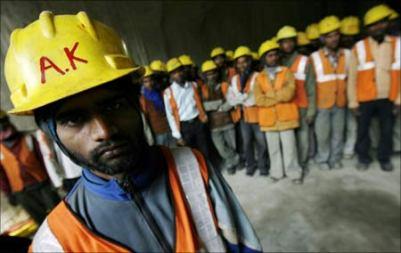 In India, total employment grew by only 0.1 per cent yearly over the five years till 2009-10, says the report, "from 457.9 million in 2004-05 to 458.4 mn in 2009-10, while labour productivity grew 34 per cent over this period".
New MPV in town. Chevrolet Enjoy at Rs 6.5 lakh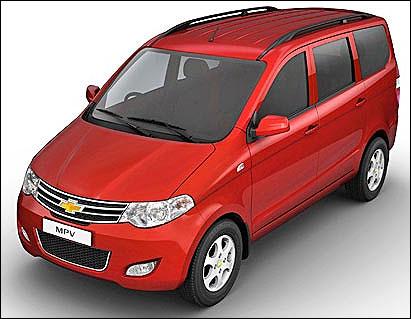 General Motors used the Auto Expo 2012 platform wisely and introduced its much anticipated MPV.
Obama to take US away from outsourcing, bad debt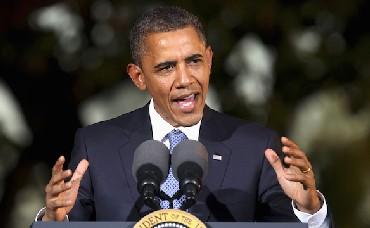 The US President emphasised that the blueprint has been built to last -- an economy built on American manufacturing, American energy, skills for American workers, and a renewal of American values.
How Dinesh Trivedi plans to revamp Indian Railways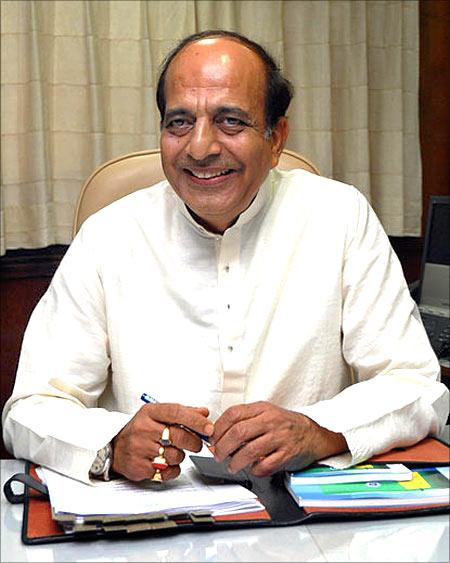 Despite a party leader who doesn't seem to put much faith in him and barbs on his first-time ministership, Trivedi is determined to revamp the Indian Railways.
More flyers: India needs 30 more airports in 5 years!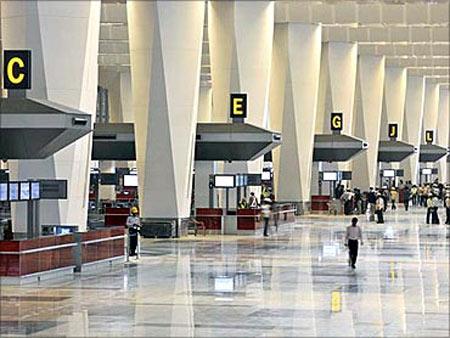 The growth projections for air passenger traffic suggest an additional requirement of 30 functional airports over the next five years and 180 in the next decade, according to Planning Commission estimates.
January 24, 2012
Diesel may cost more, RBI asks govt to deregulate prices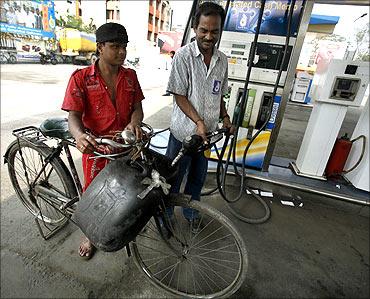 The Reserve Bank on Tuesday said the government should deregulate diesel prices in order to contain the trade deficit, which is expected to widen to $160 billion during the current fiscal.
'Glass ceiling for women is a state of mind'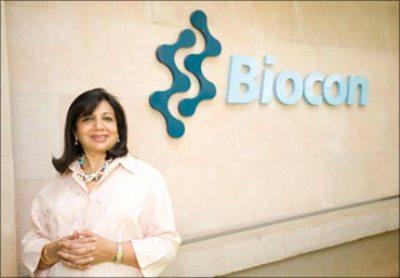 In this second part - of 'Glass-ceiling in India' - we bring you India's successful entrepreneurs. These women are stereotype-busters in their own right.
One-bedroom, studio apartments make a comeback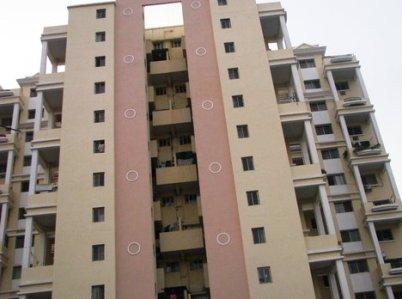 Faced with slow offtake in big-ticket residential apartments, property developers are launching one bedroom (BHK) apartments to generate fast liquidity.
RBI rate cut: No immediate respite for borrowers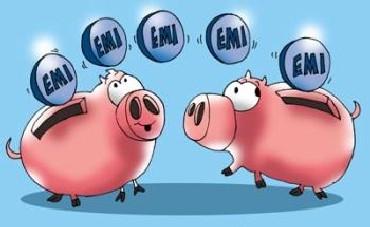 After the Reserve Bank unveiled the third quarterly review of the monetary policy, several bankers said that they may not go in for rate cut immediately.
Good news! India's 'RICH' households rising rapidly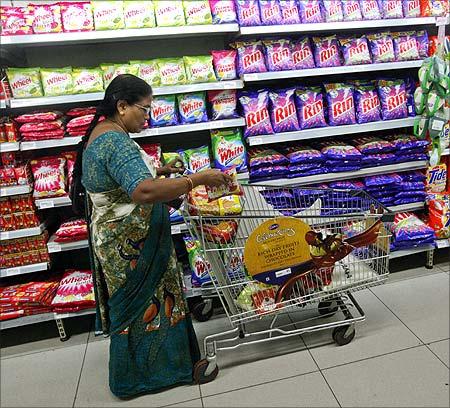 The cut-off to enter India's one per cent - Rs 12.5 lakh - is nothing to write home about compared to global standards.
Chip to guard against mobile phone radiation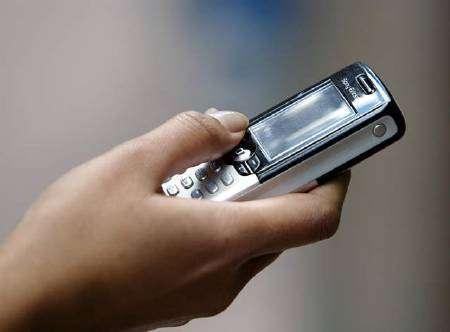 If you are one of those who frets about the health hazards caused by mobile phone radiation, then help - in the form of a chip - is at hand.
Workplace anxiety pulling you down? Here's a solution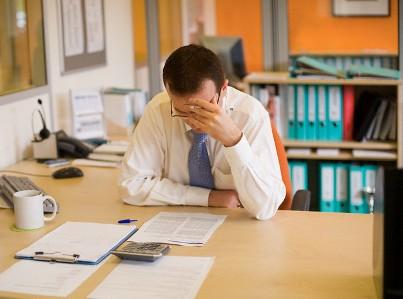 Anxiety is possibly the single largest inhibitor of growth both for an individual and for a corporation, says Thomas J DeLong, Philip J Stomberg Professor of Management Practice, Harvard Business School.
Tamil Nadu students design low-cost amphibian car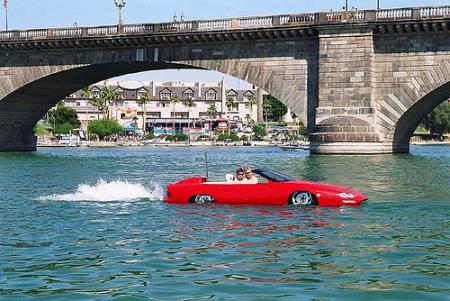 Students have designed two types of light weight, eco-friendly and low-cost cars.
Reliance's Rs 10,440 cr share buyback to start from Feb 1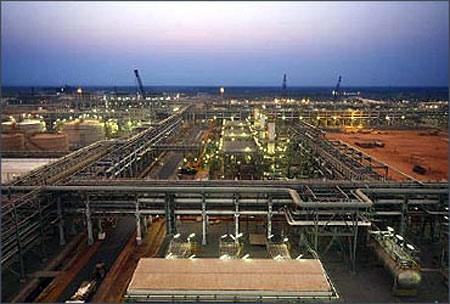 The country's most-valued firm Reliance Industries on Tuesday said its Rs 10,440 crore (Rs 104.40 billion) share buyback offer will start from February 1 and closes on January 19, 2013.
Bihar progressing? Not really!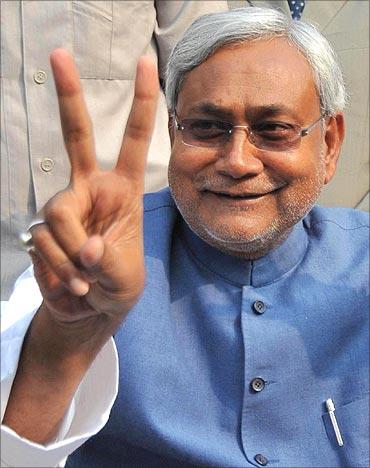 Bihar remains shackled by poverty even as agricultural growth increases.
Cyber crime is now a booming industry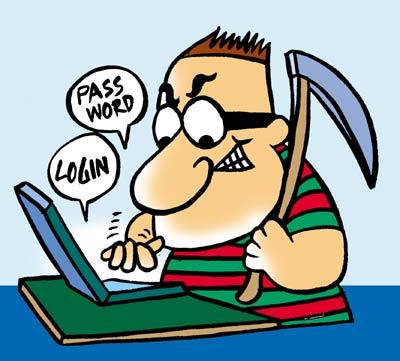 From compromised machines to mass email lists for spamming, electronically-transferring funds out of bank accounts to phishing attacks -- India's 100 million internet users have become prime targets for hackers across the globe.
RBI cuts cash reserve ratio, key rates remain unchanged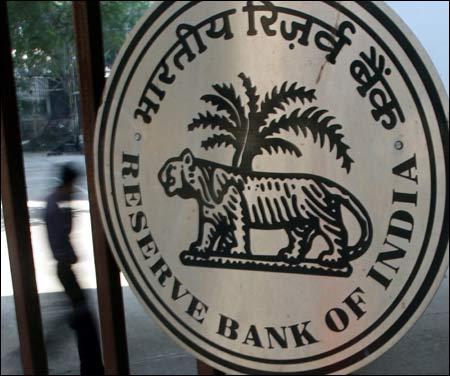 The central bank says that there is room for policy action, but warns of persistent inflation risks.
Economic growth: BIG issues emerging nations face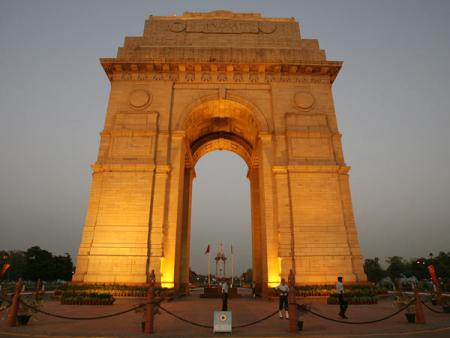 Perceptions regarding the composition of the global economy underwent a shift.
Uncertain markets: What should investors do?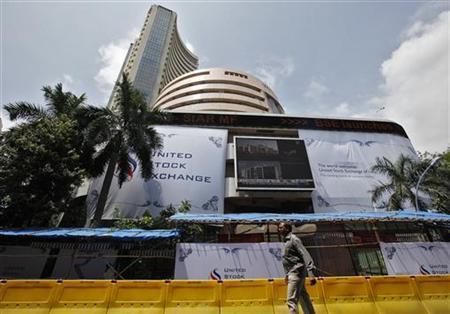 Falling market should be an opportunity to invest more in equities and not shift to other asset classes. Keep buying on dips.
No conflict over UIDAI project: Montek, Chidambaram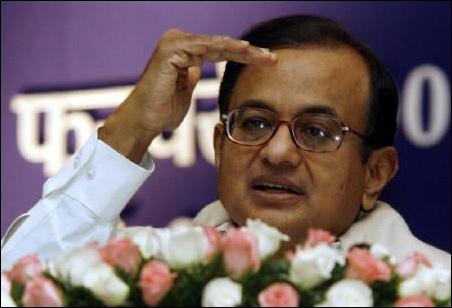 Home Minister P Chidambaram and Planning Commission Deputy Chairman Montek Singh Ahluwalia rejected reports that they were locked in a turf war over the ambitious UIDAI project to give every Indian resident a unique ID number Aadhar.
Cash-strapped railways to get a makeover plan soon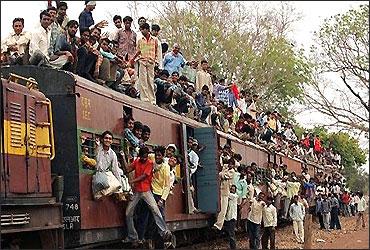 A high-level committee set up to suggest a blue print for modernisation of cash-strapped railways will submit its report shortly, said its chief Sam Pitroda while dismissing report of having recommended 25 per cent hike in passenger fares linking it to inflation.
January 23, 2012
BAD NEWS! India's GDP to fall further, says RBI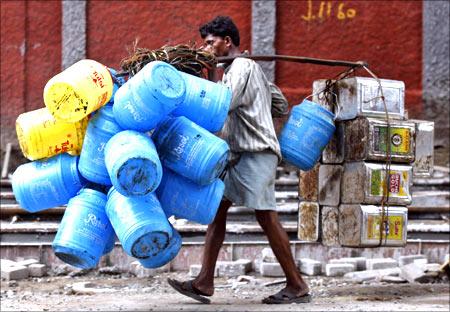 The RBI-sponsored survey by professional forecasters has revised the growth projection for the current fiscal downward to 7 per cent, which is lower than the central bank's projection of 7.6 per cent.
Gujarat MPs want bullet train from Ahmedabad to Mumbai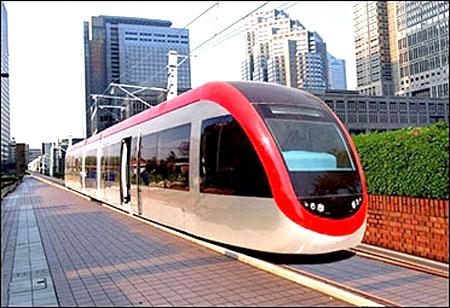 BJP MPs from Gujarat met Railway Minister Dinesh Trivedi and submitted a memorandum requesting new railway projects, including that of a bullet train between Ahmedabad and Mumbai.
'Women have to accept that men are as smart as them'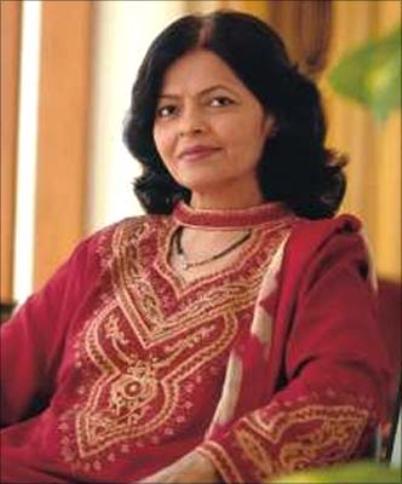 Meet stereotype-busters in their own right,who share their experiences about glass-ceiling in India.
Rising giants of Asia: How far is India behind China?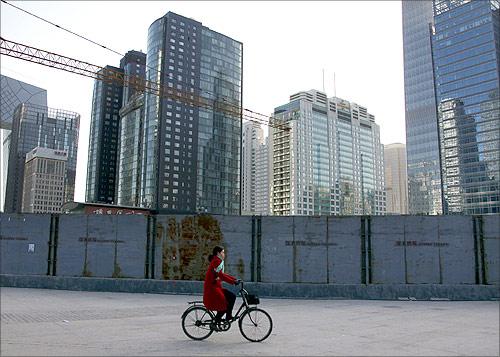 China's GDP in 2011 was $6.99 trillion, or nearly four times India's $1.84 trillion.
Photos: Super cars shine on Mumbai roads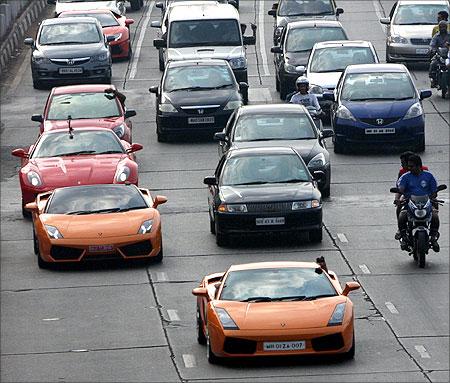 The Parx Super Car Show 2012, organised by the Super Car Club (SCC) in association with Autocar India, took off to a roaring start with excited Mumbaikars vying for a glimpse of the 80 odd super cars displayed at the Riding School at Mahalaxmi Race Course.
Ministry prods RBI to cut rates, bankers not hopeful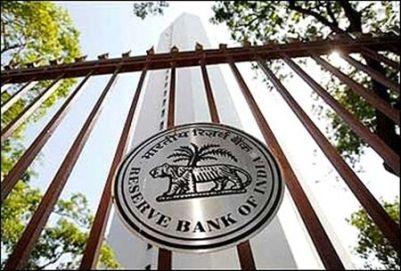 The finance ministry wants the Reserve Bank of India (RBI) to switch its policy stance, with growth concerns occupying centre stage and inflation showing signs of moderating.
India walks the tightrope on US-Iran issue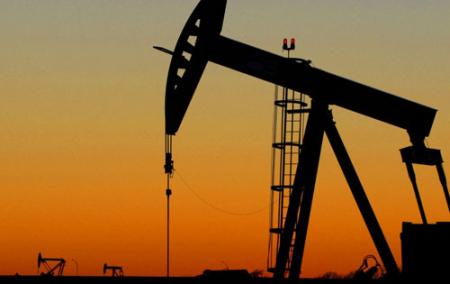 India and China have already rejected the US' sanctions move.
Will Subbarao check or boost market rally?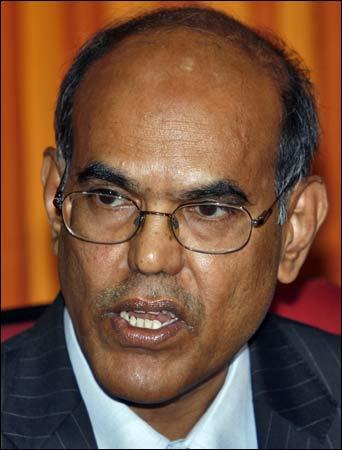 The domestic market has posted its third straight weekly gain, supported by positive global cues, strong foreign fund inflows and good numbers from some companies.
Will Indian airlines fly past these tough times?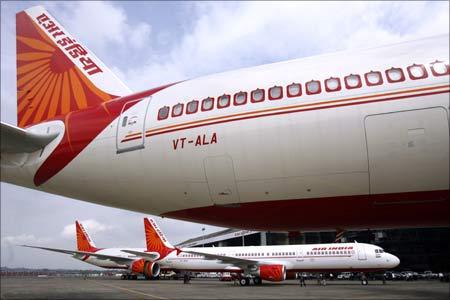 Costlier fuel, fall in yields make things increasingly tough; analysts say focus on ending red ink a must.
Is retiring shares best avenue for RIL?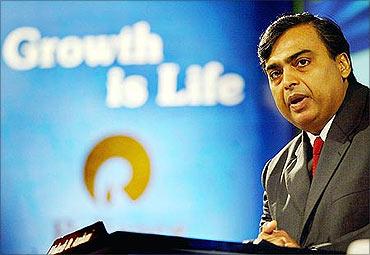 When Reliance Industries Limited announced its buyback recently, the stock price soared even before the details were made public.
Economists want focus on infra, investment, fiscal deficit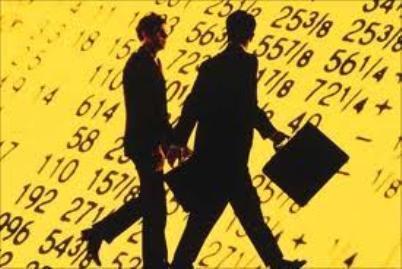 Economists want Budget to focus on infrastructure, have a clear strategy on disinvestment and state measures to boost investment climate.
Rupee depreciation helps Indian IT companies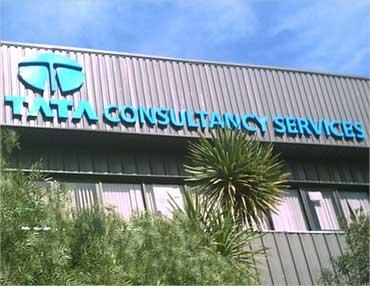 Software leaders are quite robust.
Why Aakash tablet has run into a storm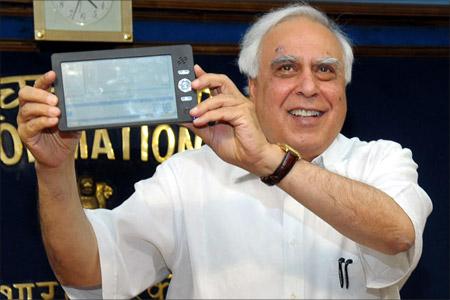 Canadian company dismisses series of charges levelled by cellular majors
PHOTOS: 25 top-performing CEOs in India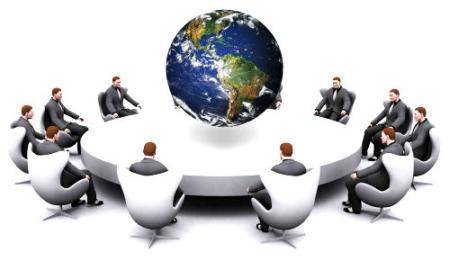 An Insead study reveals India's top-performing CEOs.
Move over Toyota Innova, 5 new STUNNING MPVs are here!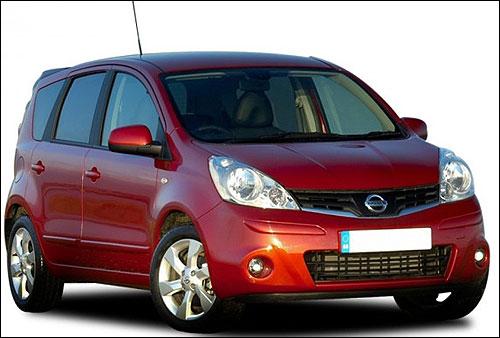 Almost every global brand is introducing its vehicles into the Indian car market.
SHOCKING: Lowest growth for 219 Indian cos in 11 quarters!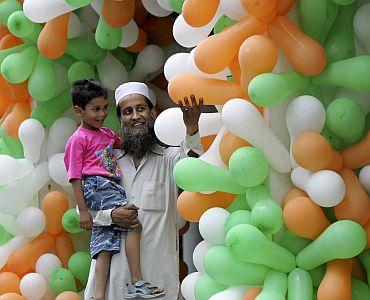 Analysts see a silver lining in banking.
Photos: Visit this AMAZING Google campus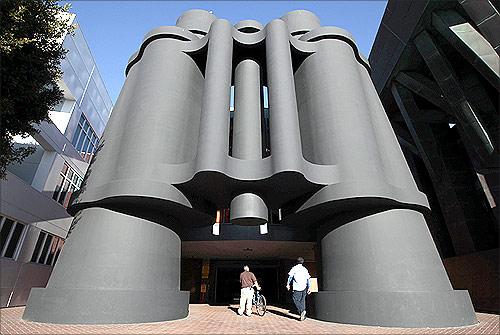 The 100,000 square-foot campus was designed by architect Frank Gehry.
IMAGES: These are the world's BEST Internet banks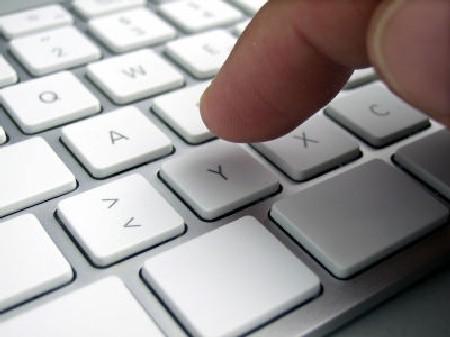 According to Global Finance (part of Class Editori Group, a leading Italian finance and lifestyle media company) these names were selected from 233 banks from around the world.
Market off to best start in more than a decade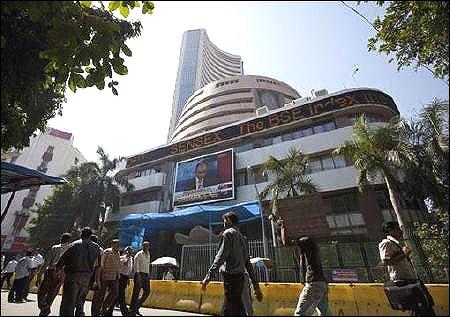 Second-best performer after Brazil so far this year.
January 20, 2012
Premji compares Eurozone crisis to Bollywood films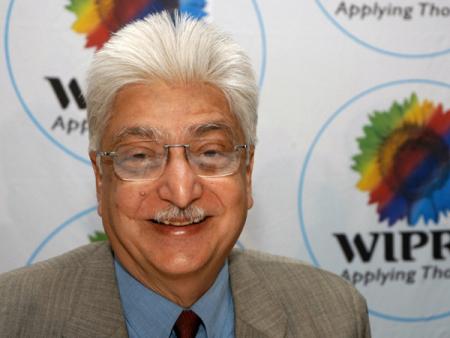 For IT czar Azim Premji, what's happening in the Eurozone facing a two-year debt crisis is something like new Bollywood films hitting silver screens every week in India.
Reliance Q3 profit falls 14% to Rs 4,440 crore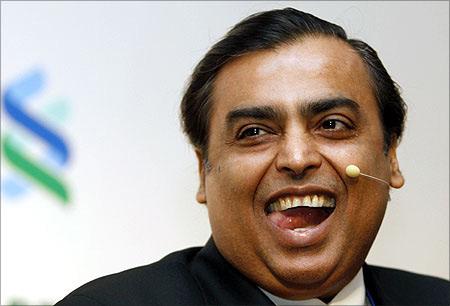 Reliance Industries Ltd on Friday reported a 13.6 per cent fall in October-December net profit, the first drop in the Mukesh Ambani-led company's quarterly profit in more than two years, as refining margins fell sharply and reservoir complexity pulled down gas output.
Govt realised it's slowing down economic growth rate: Premji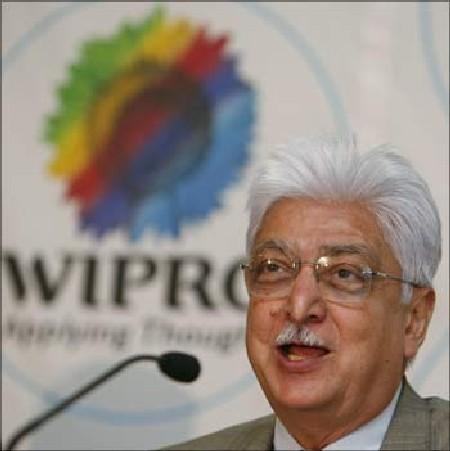 IT czar Azim Premji on Friday said the government has realised it is slowing down economic growth rate and he expected it to get into policy initiatives action post assembly polls in five States, irrespective of results.
Petrol price decontrol seen only in vapour outline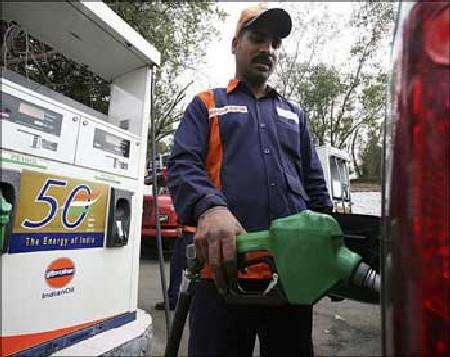 OMCs losing Rs 20 crore daily on sales, 18 months after prices were deregulated.
FDI in aviation: Is this a good move?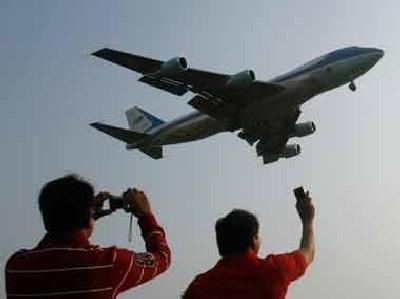 Foreign direct investment (FDI) in India's aviation sector is long overdue; the Cabinet should back Mr Singh's decision -- which was taken following a meeting with Finance Minister Pranab Mukherjee, Petroleum Minister Jaipal Reddy and Commerce Minister Anand Sharma.
India must learn from US, UK regulators' mistakes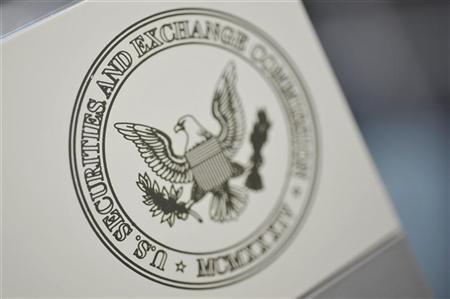 India must learn from the missteps made by financial regulators in the US and UK.
Why a 'founder' of a company gets fired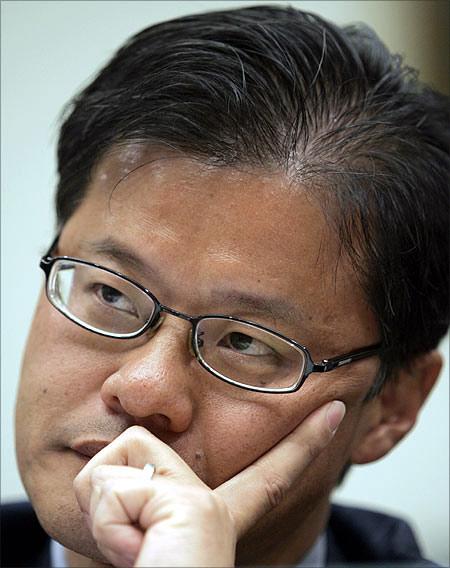 Jerry Yang, who founded Yahoo along with David Filo in 1995, has left to "pursue other interests outside of Yahoo". Yang, who carried the designation "Chief Yahoo", exited two weeks after Scott Thompson, who used to run eBay's PayPal unit, joined as CEO.
Vodafone wins $2.2 billion tax case, blow for govt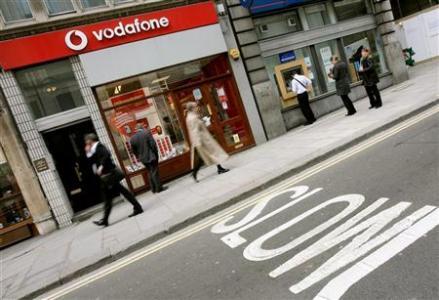 Supreme Court Chief Justice SH Kapadia has ruled on Friday that the tax deparment has no jurisdiction over Vodafone's purchase of mobile assets in India.
Why recruiters fail to attract the right candidate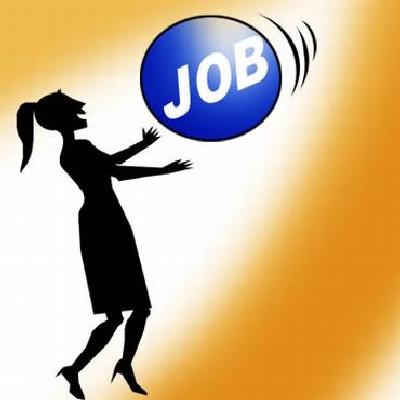 Ironically, the biggest mistake recruiters make when writing a job advertisement is exactly the same as that made by poor applicants they just don't sell themselves.
Government move to control Internet is wrong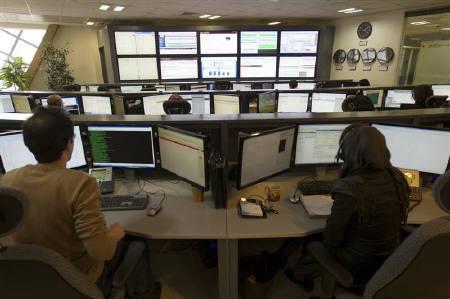 Even attempting it would be a colossal waste of time and public resources.
PHOTOS: China's indigenous supercomputer is operational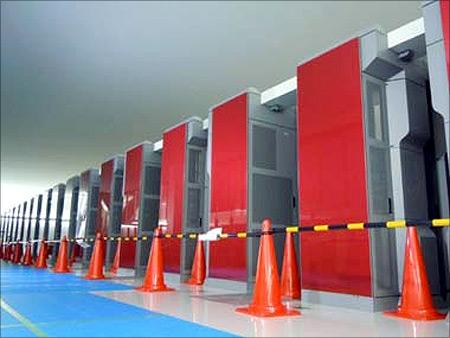 China's first supercomputer built with "domestically-produced" microprocessors and capable of performing around one-thousand-trillion calculations per second has become officially operational.
Photos: The SUCCESS story of a serial entrepreneur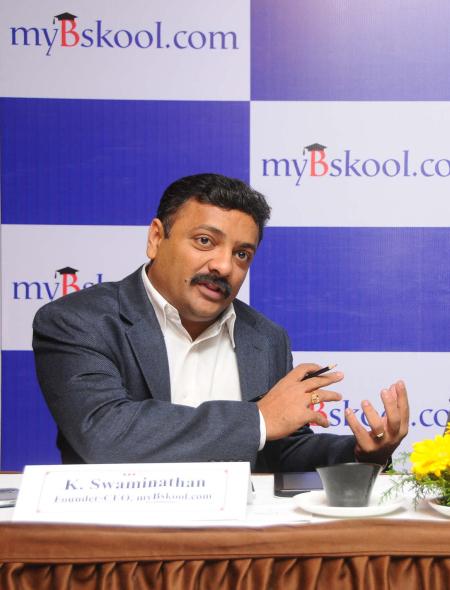 Swaminathan K can be described as a serial entrepreneur who started young; in fact, from his school days.
TCS chief shares the company gameplan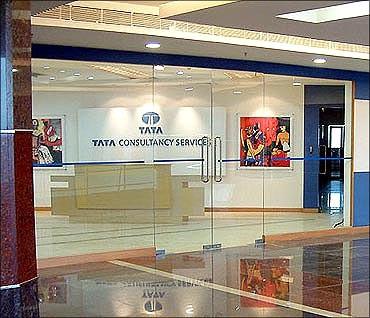 N Chandrasekaran, managing director and CEO of Tata Consultancy Services, talks to Business Standard on the growth outlook and why the current slowdown is unlike the one in 2008.
World's most innovative nations: India at No.6!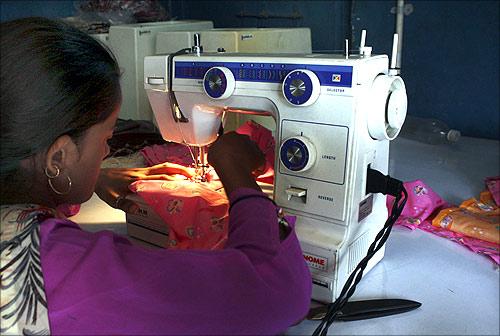 India has been ranked the sixth most "innovative" country in the world according to General Electric's Annual Global Innovation Barometer.
Wipro Q3 net grows 10% to Rs 1,456 cr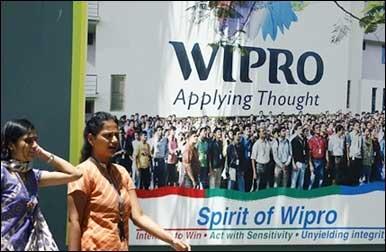 The company had a net profit of Rs 1,318.8 crore (Rs 13.18 billion) in the corresponding quarter of the previous fiscal, Wipro said in a filing to the BSE.
This is how Lupin cracked the Japanese pharma market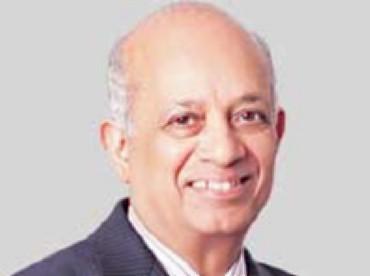 From zero revenues eight years ago, Lupin has posted Rs 621 crore (Rs 6.21 billion) in sales last year-that too in a country regarded as one of the toughest markets in the world for generics.
US, a technology leader? India, China to take over soon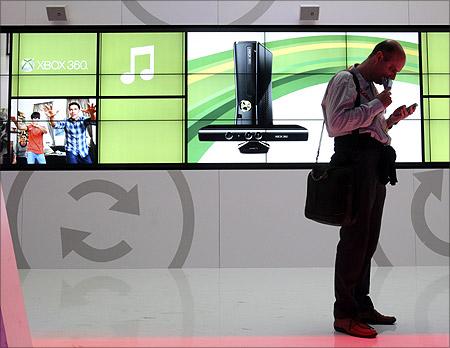 The US remains global leader in supporting science and technology (S&T) research and development, but could soon be overtaken by rapidly rising Asian countries like India and China, a latest report by an American body said.
PHOTOS: 12 beautiful cars elite collectors love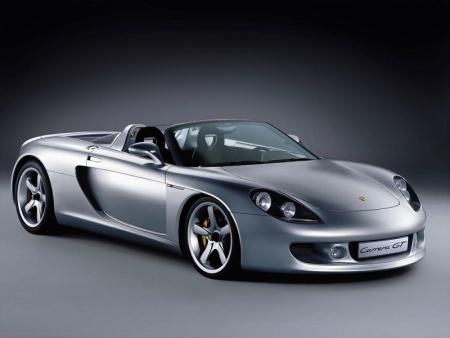 There are cars that fetch some serious money at auctions.
PHOTOS: Amazing architectural marvels that remain a dream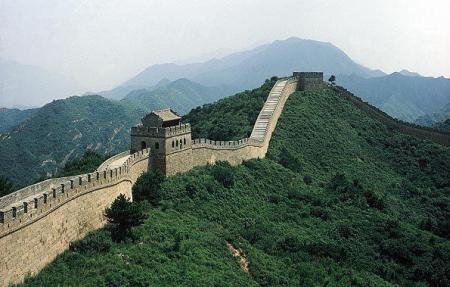 World is dotted with amazing structures.
PHOTOS: What do the world's richest people buy? Find out...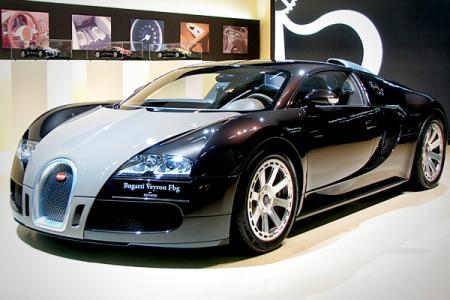 When it comes to buying things, billionaires are different.
Budget: What the Finance Minister must do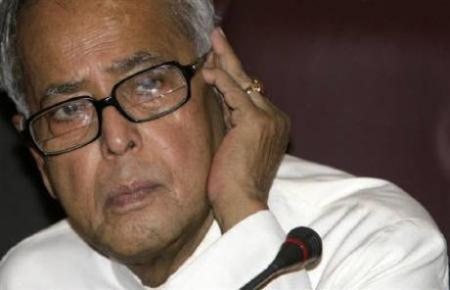 Central goal of the Budget must be to restore confidence in the prospects for rapid growth in India.
Want to stay leader, but it's getting tougher: KP Singh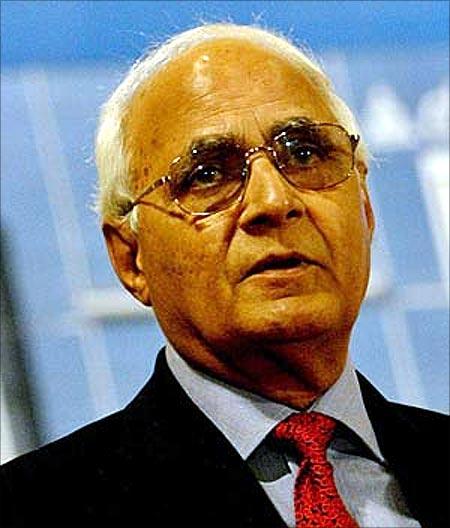 After his recently published autobiography Whatever the Odds, he's already looking forward to a biography, where he's known as a giver more than anything else.
How demand-supply gap is ailing domestic aviation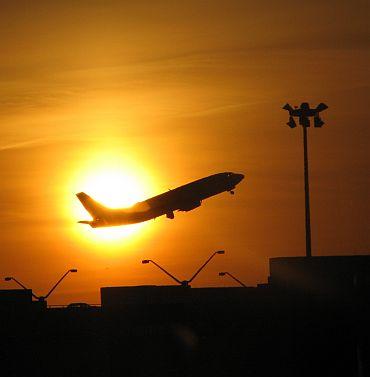 Though India is one of the largest growing markets in terms of passenger volumes, airlines have not been able to add capacity to match growth.
January 19, 2012
Mahindra launches scooter Duro DZ @ Rs 42,332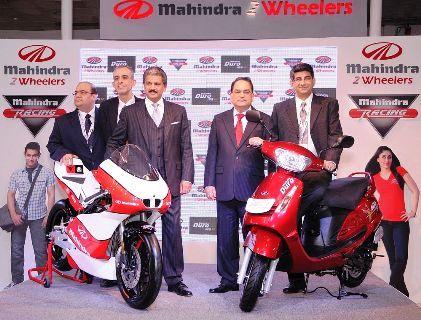 The new scooter will be an addition to the company's existing range of 125 cc scooters, Rodeo and Flyte that cater to different consumer segments.
PHOTOS: An illustrious past, uncertain future for bankrupt Kodak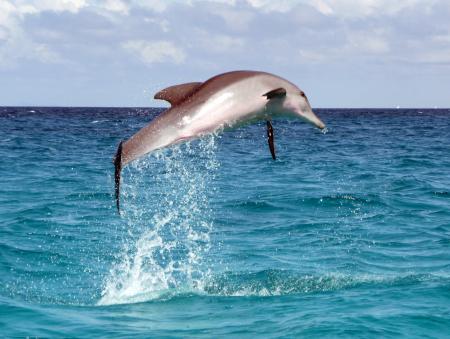 Kodak has filed for bankruptcy.
Food inflation still remains in negative zone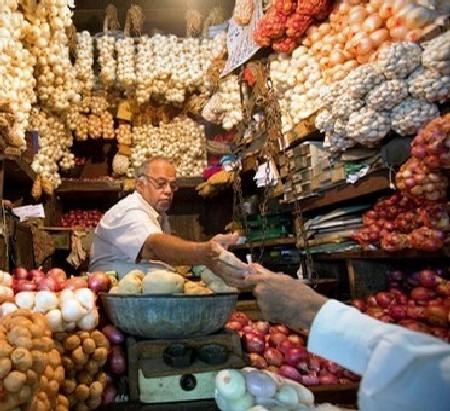 Food inflation remained in the negative zone for the third straight week, at (-)0.42 per cent for the week ended January 7, mainly due to fall in prices of onion and vegetables.
India's top banks vie for gold loan business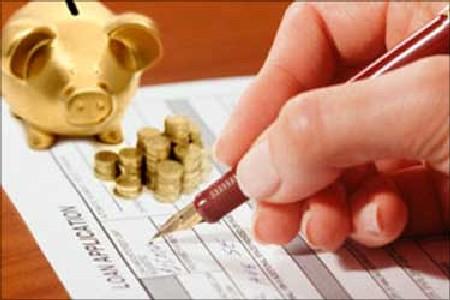 Financing against gold being a secured form of lending and higher margins are key reasons.
Page not found: Who blocked my website?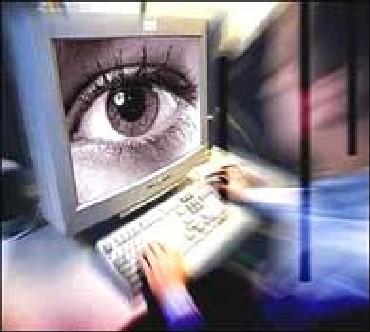 The recent remark by Delhi high court that India can go the China way and block Google and Facebook if they do not remove objectionable content has got netizens worrying.
Biz vs politics: Marwaris feel the heat of Mamata's hostility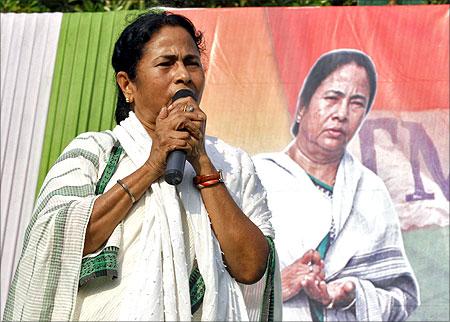 Marwari community has chosen to portray Mamata Banerjee's patent bias against it after the AMRI Hospital fire as unfair persecution.
What is 'share buyback' and how does it impact investors?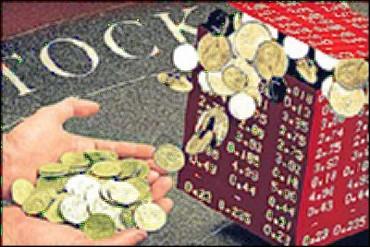 With RIL announcing a buyback after seven years, a primer on how it impacts shareholders.
Who pays the highest and lowest for petrol in India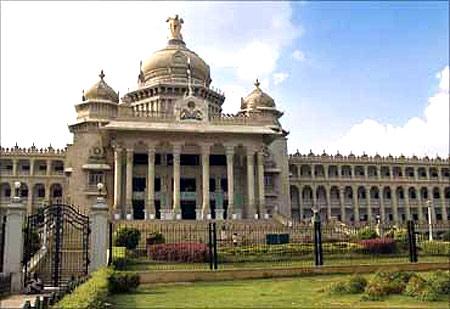 There has been a marginal dip in the petrol prices.
I-T Dept to launch drive against tax evasion from Jan 20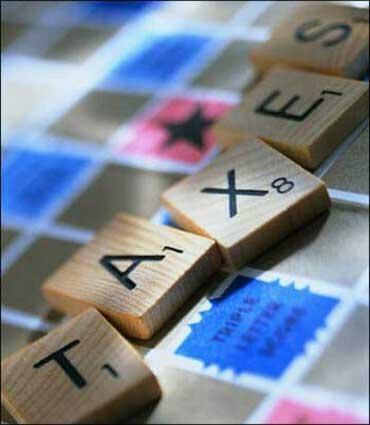 The high value transactions that will be under the I-T Department scanner include the purchase of property, vehicles, shares and bonds, fixed deposits in banks and post offices, etc.
IMAGES: 18 stunning concept cars that dazzled the Auto Expo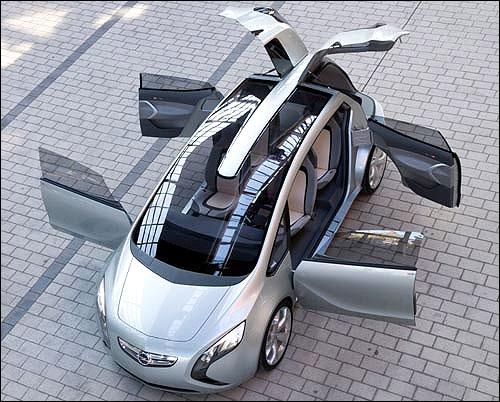 Concepts cars placed at the heart of imagination and reality, play significant roles in automotive shows for automakers and visitors.
How loyal are you to your smartphone?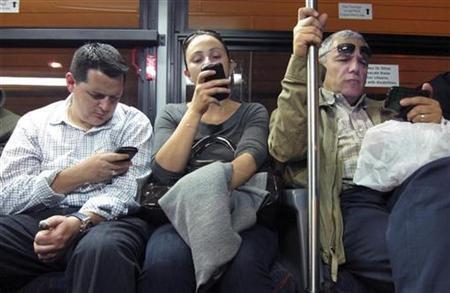 A recent research from GfK (a Germany-based research company) suggests that nearly one in five consumers, who own both an iPad and an iPhone, say switching smartphone is more difficult than changing bank accounts.
PHOTOS: Where does India rank in cyberbullying globally?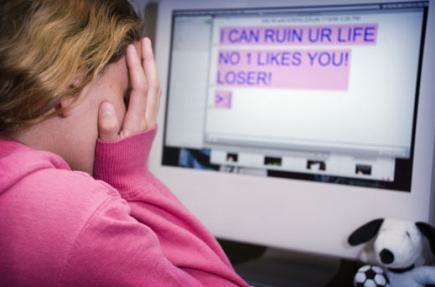 A new poll finds that cyberbullying in India is pretty high.
Photos: Are these the BEST nations to work in?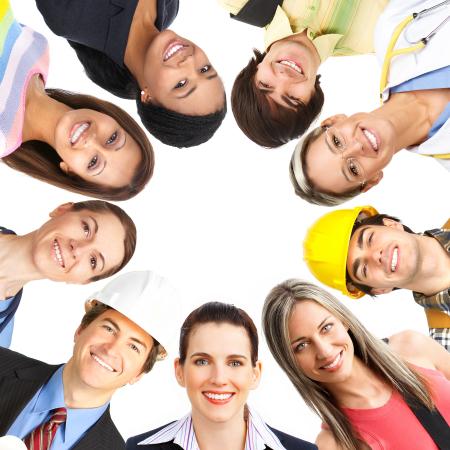 There are huge differences in working conditions around the world.
January 18, 2012
World Bank slashes global growth forecast to 2.5%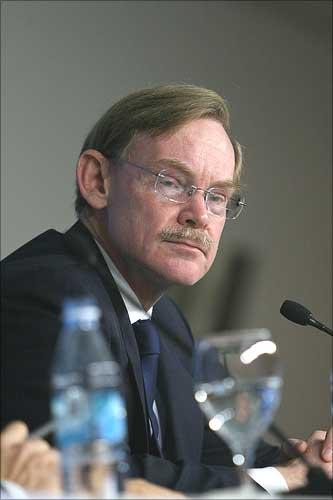 The multilateral agency had earlier projected that the world economy would expand by 3.6 per cent this year.
Beware! Indian Wi-Fi networks under virus risk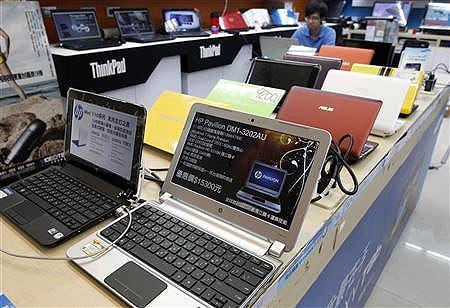 Indian computer security analysts have detected and alerted Wi-Fi users in the country against a possible virus attack that could lead to crashing and hacking of secure networks.
Meet the man behind India's FIRST private TV channel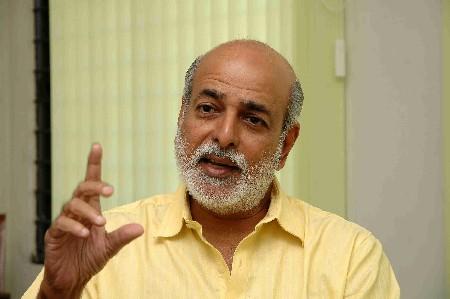 From being the first national English news reader at Delhi Doordarshan Kendra, to starting India's first private television channel and the first exclusive journalism college on the lines of the Columbia School, Sashi Kumar has done several path breaking things in his life.
'Disproportionate' H-1B visa denial to India to be examined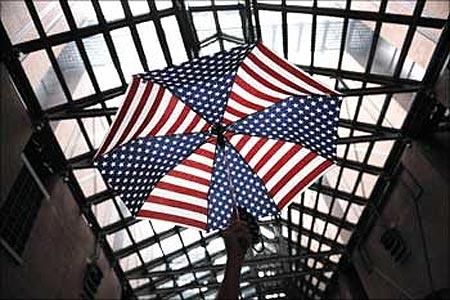 A top American Senator, who visited New Delhi earlier this month, vowed to look into the "disproportionate number" of H-1B visa being denied from India, amid concerns over the increase in certain categories of visa fees.
PHOTOS: Ferrari Daytona is a beautiful ride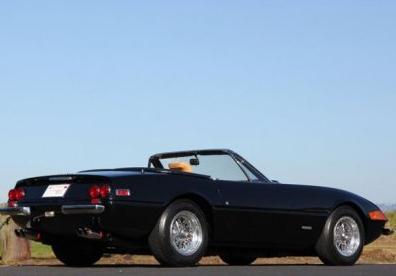 Ferrari 365 GTB/4 "Daytona" is frequently considered one of the last truly great front-engined GT cars.
Village level innovation: The next BIG thing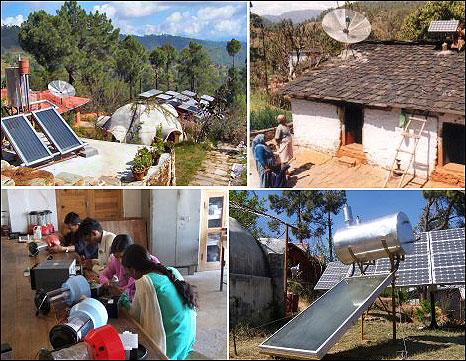 Over the last twenty years it has even more passionately been argued that the future of India depends on rapid expansion on four fronts.
The secret recipe behind Coal India's STUNNING success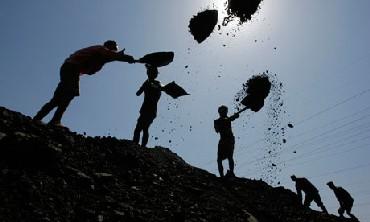 India's state-owned miner had posted a whopping 68 per cent jump in net profits for the half-year ended September, 2011.
PHOTOS: CEOs who got millions to quit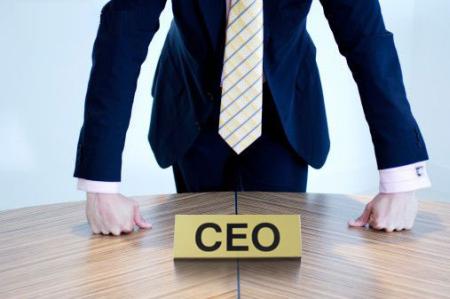 Some CEOs walk out with millions even after getting fired.
Farewell: Rise and 'fall' of Yahoo! co-founder Jerry Yang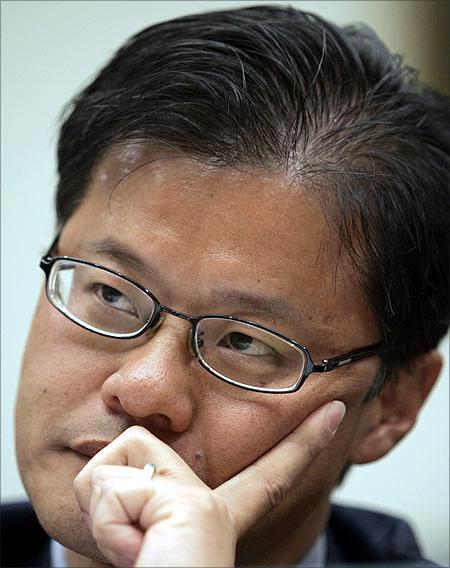 Internet company Yahoo!'s co-founder Jerry Yang has quit the company he founded 17 years ago.
PHOTOS: 18 hotels offering world's best facilities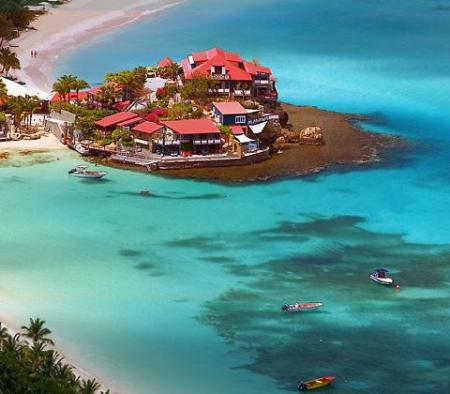 Some hotels are architecture marvel.
India CAN GROW at 9%; The World Bank is confident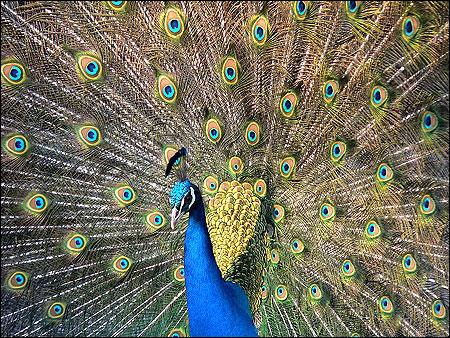 India can return to 9 per cent growth if the government removes uncertainties in policy-making and go for early implementation of some of the long pending tax reforms, a senior World Bank official said on Wednesday.
Most valued companies: TCS slips to fourth place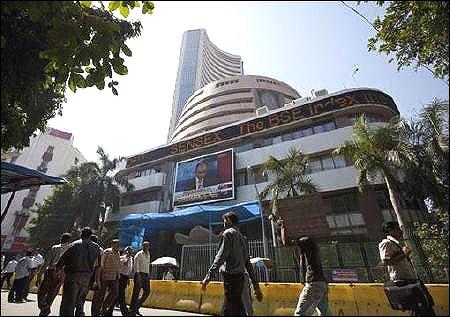 IT giant Tata Consultancy Services (TCS) on Tuesday slipped to fourth position in the list of the country's most valued companies, below Reliance Industries, ONGC and Coal India Ltd.
How currencies fare and the cost of a burger in 30 nations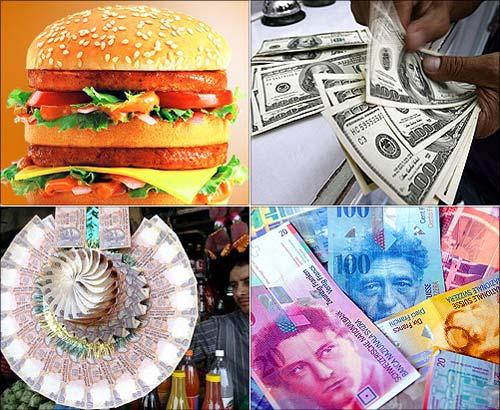 The Indian rupee is the world's most undervalued currency, finds The Economist's latest Big Mac Index.
January 17, 2012
Foreign airlines may get nod to buy 49% in Indian carriers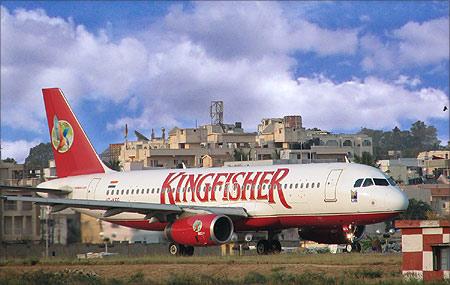 Accepting a major demand of the cash-strapped aviation industry, the government on Tuesday said it would soon launch the process to allow foreign airlines 49 per cent stake in Indian carriers.
TCS Q3 net up 18% at Rs 2,803 crore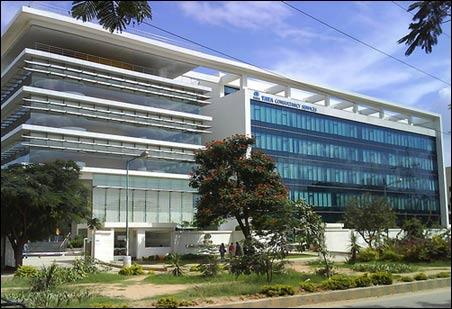 TCS Q3 net up 18% at Rs 2,803 crore
ONCE AGAIN! Prices of gold, silver to rise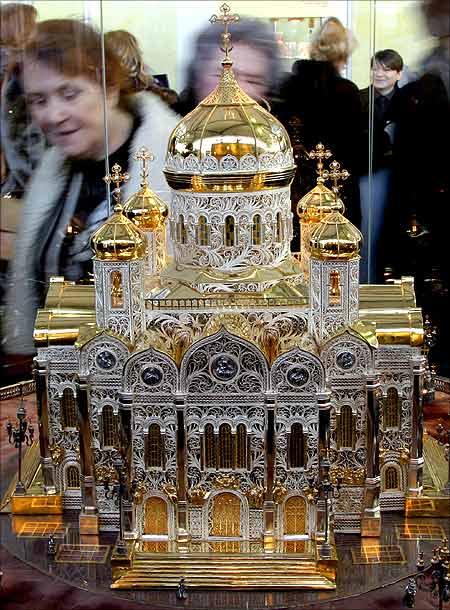 The ad-valorem rates of excise and customs on precious metals like gold, silver and platinum have come into effect from Tuesday, said a government notification. Diamonds, too, will now attract an import duty of 2 per cent.
'India's attractiveness is still intact'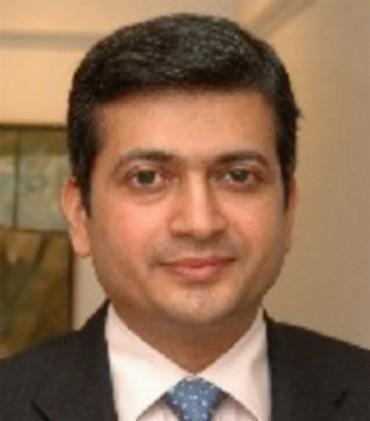 Anup Maheshwari, executive vice-president and head of equities & corporate strategy, DSP BlackRock, says the long-term attractiveness of investing in India remains intact.
Now, meet your life partner through LinkedIn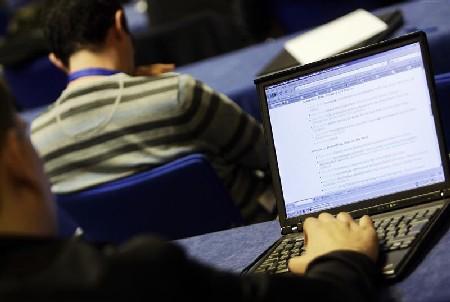 For single, highly networked professionals, LinkedIn could well be the networking website to find that perfect job - or even a life partner. For the first time, a website for dating has been created for LinkedIn users.
PHOTOS: Richest children in India and abroad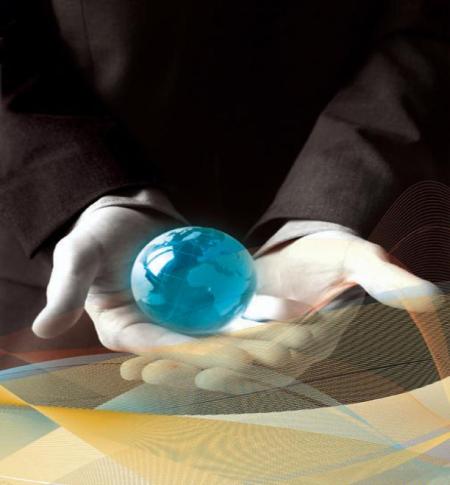 These are some of the richest children in the world.
BAD NEWS! India's economy to grow a mere 7.7% only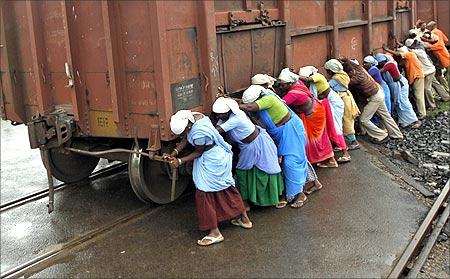 The government recently lowered the gross domestic product growth target for the current fiscal to 7 per cent from the earlier estimate of 8.5 per cent.
Maruti, General Motors hike prices by up to Rs 17,000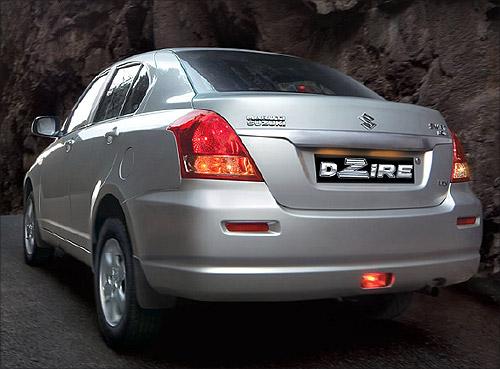 Maruti Suzuki India has hiked prices of its vehicles across all models, except the entry level sedan DZire, by up to 3.4 per cent.
BRIC's 20 BEST banks: Only ONE from India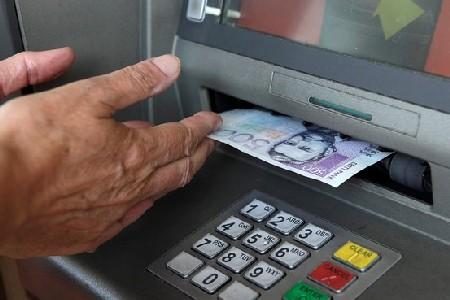 Government-owned banks lead the market by size in the BRIC countries -- accounting for 50 per cent of total banking sector assets in China, 40 per cent in Brazil and Russia and reaching 70 per cent in India.
Can money buy you happiness? Read this!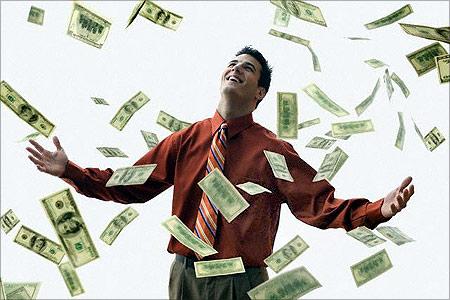 Money can buy you happiness, says a study, finally putting an end to the age-old debate.
IMAGES: 15 most 'liked' brands in the world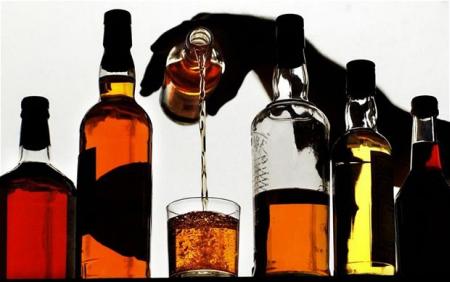 Social media is opening whole new avenues for companies.
Why RBI rate cut may be delayed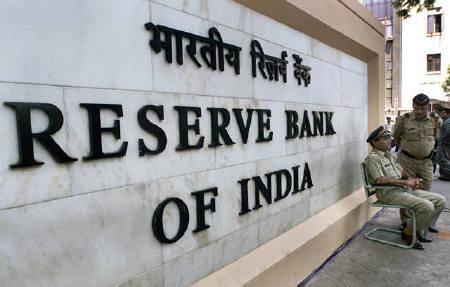 RBI may wait for a substantial downtrend and maintain repo at the current level in its third-quarter review.
Stunning pics: A Malibu beach house on sale for $10.5 million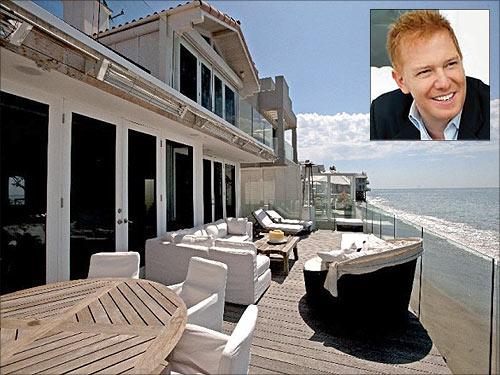 Relativity Media Founder and CEO Ryan Kavanaugh plans to sell off his Malibu beach house for $10.5 million.
A refrigerator that connects to the Internet and more innovations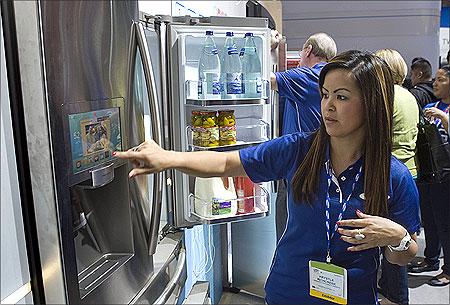 The refrigerator, which connects to the Internet via Wi-Fi, has a variety of Apps including a grocery in ventory manager and a Twitter feed.
FDI in aviation: All set to take off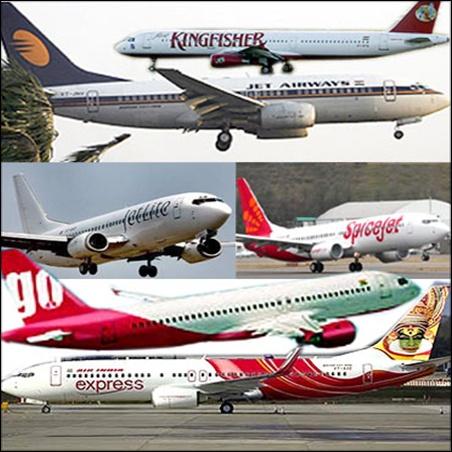 Meeting on Tuesday to decide on letting foreign airlines buy into domestic ones.
PHOTOS: World's best innovations in 50 years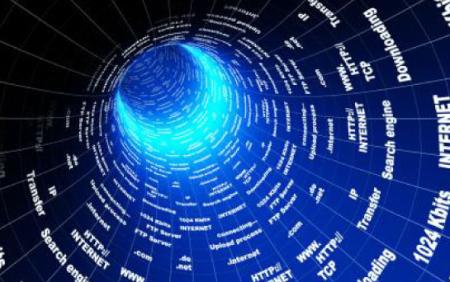 Past 50 years have seen several path-breaking innovations.
PHOTOS: Get ready for the upgraded tablet Aakash II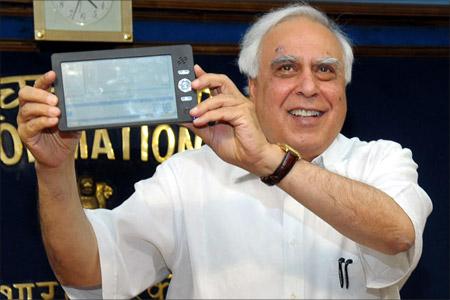 Amid complaints with regard to the quality of the low-cost 'Aakash' tablet PC, the government on Monday said it is hopeful of bringing out an upgraded version of the device, 'Aakash-II', by April this year.
Inspiring entrepreneur: Sam Walton's words of wisdom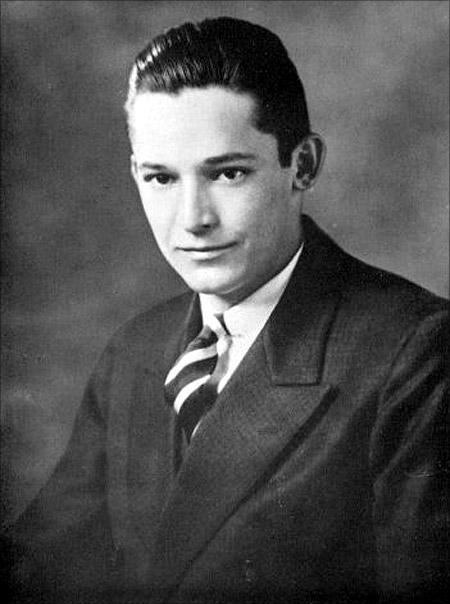 Sam Walton learnt the value of money very early in life.
January 16, 2012
Photos: Hyundai launches costlier Eon variants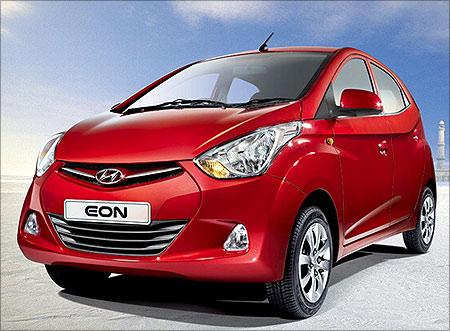 The country's second largest maker Hyundai Motor India Ltd (HMIL) on Monday said it has introduced three new variants with additional features of its latest small car Eon, which will be costlier by up to Rs 7,000 from the existing versions.
What do employees do when bored? Find out...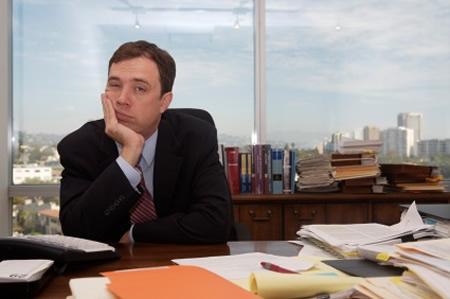 When bored at work, most workers look to munchies and caffeinated beverages to perk them up.
India threatens to put curbs on European airlines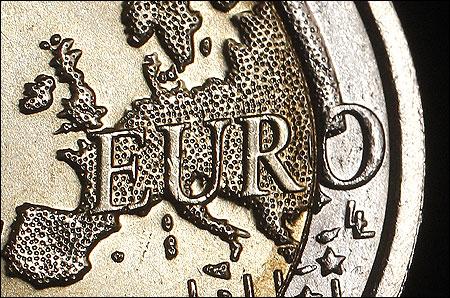 Under a Horizontal Aviation Agreement between India and the EU, New Delhi allows European airlines to operate flights between India and any EU member-state.
Vodafone dials for India IPO
The world's largest mobile operator by revenue has begun the year on a bold note, backing the initial public offer plans of its Indian unit and sources say the ball has already been set rolling.
Flashback: Cars with high recall value in 2011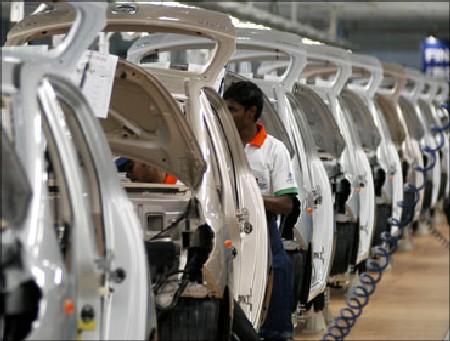 The year 2011 did not end too well for the auto sector. This was mainly from the perspective of 'recall', both globally and in India.
Photos: Maruti to launch NEW DZire in February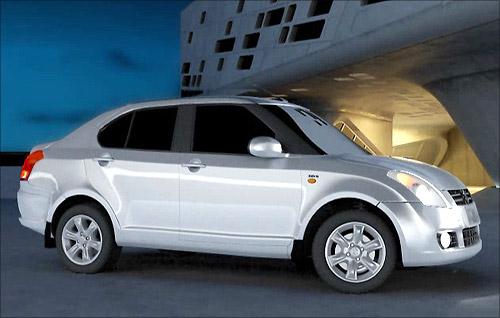 Four years after it launched the entry-level sedan Swift DZire, the country's largest car maker Maruti Suzuki India is bringing a shortened version of the car that will hit the market next month.
Interested in collecting art? Read this...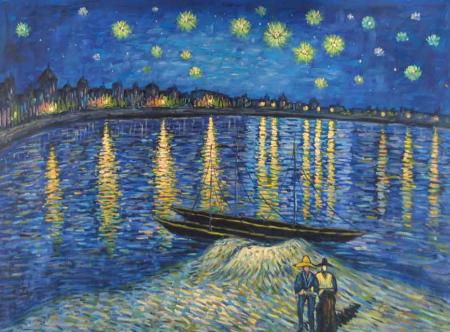 Collectors can now buy works by some of the best-known Western modern artists and at prices less than what they've paid for some works by the Indian modern masters.
Inflation at two-year low of 7.47% in Dec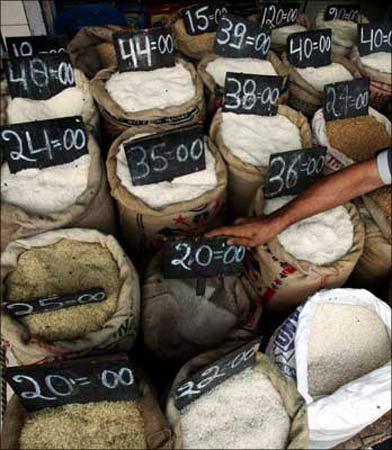 The latest numbers are the lowest since December 2009 when headline inflation was at 7.15 per cent.
Is India ready to drive in the green lane?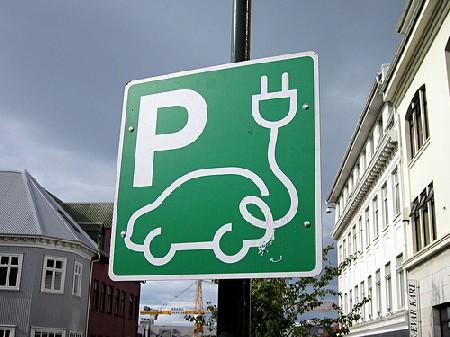 The Ministry of New and Renewable Energy has been the frontrunner in taking initiatives for promotion and adoption of electric vehicles.
PHOTOS: Bill Gates: Life down the ages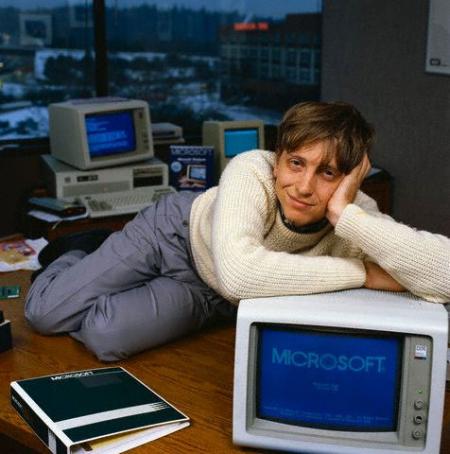 Bill Gates is one of the richest men in the world.
Are prices falling? People talk about the real story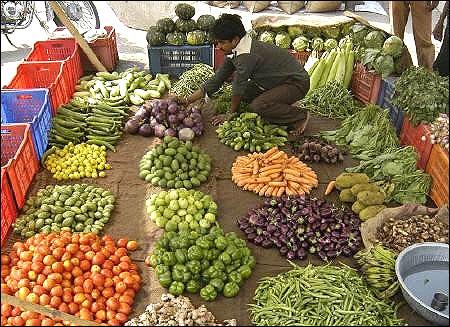 After years of high food prices, India is now witnessing a deflation, according to the government's food inflation data.
SBI to raise interest rate on car loans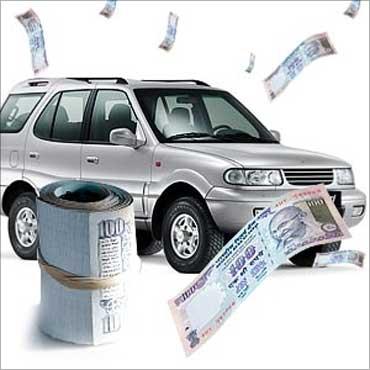 A senior SBI official dealing with the retail business confirmed the country's largest lender's decision.
PHOTOS: World's best collectible cars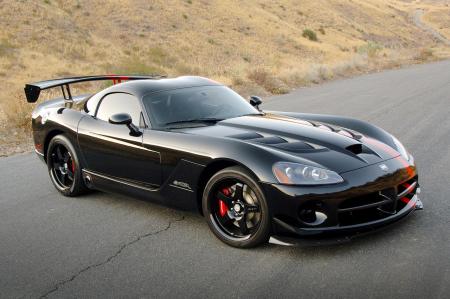 There are some cars that are simply adored by collectors and fans alike.
Stunning photos: Swanky TRAMS across the world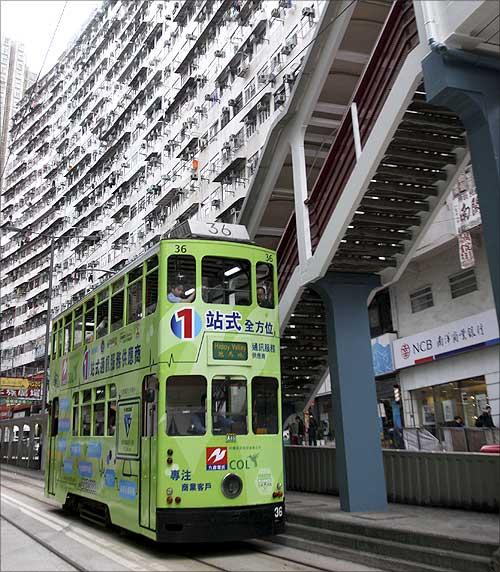 Trams are usually lighter and shorter than conventional trains and rapid transit trains. The
Dry days for IPO street, but delisting lane will stay abuzz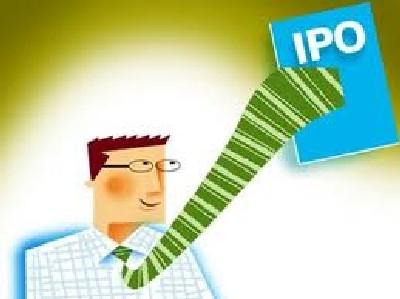 Companies likely to defer initial share sale plans due to lack of investor appetite, state polls, Budget.
SBI: Banker to every Indian, except Infosys
Infosys has withdrawn all its deposits with State Bank of India, the largest commercial bank in the country, in the just concluded October-December quarter.
Gujarat to become India's first special investment region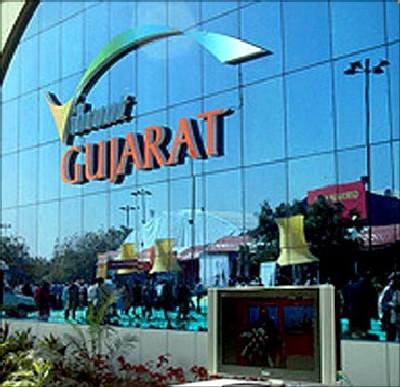 With the first two phases of town planning and zonation completed this month, the country's first special investment region (SIR) at Dholera in Gujarat is set to take off. The endeavour in Ahmedabad district is likely to bring investment amounting to $90 billion to the western state over the next ten years.
RIL plans to pick 26% stake in leading cable operators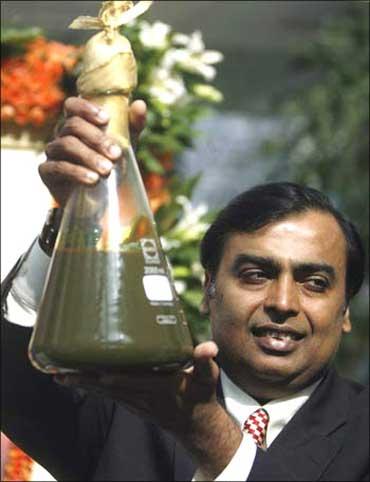 Talks under way for partnership model to provide last-mile connectivity to 4G users.
World's 12 most powerful art collectors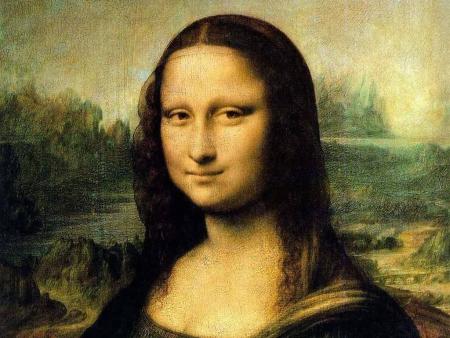 There is no business like art business.
January 13, 2012
Apple store pelted with eggs in Beijing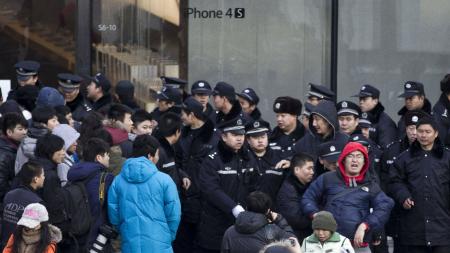 Apple has temporarily stopoed selling its latest iPhone 4S.
IMAGES: 25 most luxurious hotels in India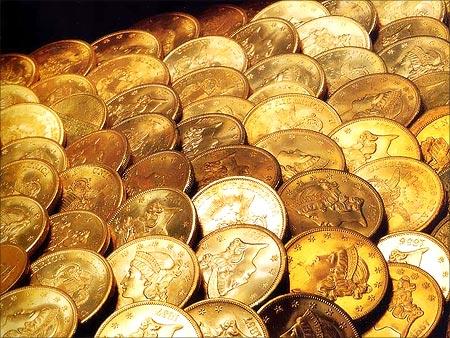 Hospitality sector in India has seen the birth of many luxury hotels and resorts in recent past.
MUST READ: World's top 25 banks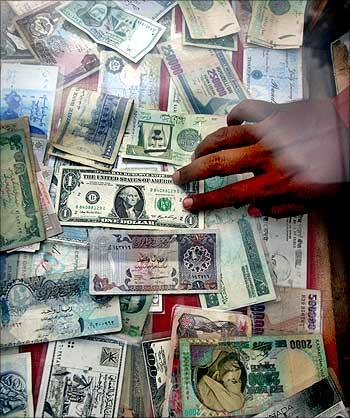 The sovereign debt crisis is still raging in Europe and renewed fears of contagion from southern European countries are affecting banking and market outlooks across the globe.
Filter content or face blackout, Delhi HC warns Facebook, Google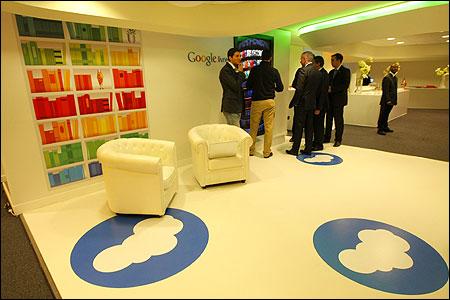 The Delhi High Court on Thursday warned social networking site Facebook India and search engine Google India that websites can be "blocked" like in China if they fail to devise a mechanism to check and remove objectionable material from their web pages.
Will global investors bet big on India again?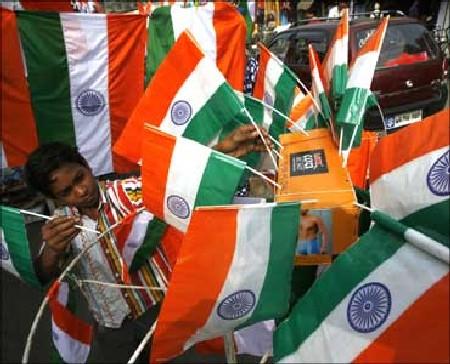 Any improvement in confidence will trigger a virtuous cycle, projects will start moving, the RBI will be cutting rates, companies will recapitalise and, as we lap easy comparisons for both earnings and GDP in the second half of 2012-13, India will look like it is accelerating again.
Why India is the hot spot for luxury brands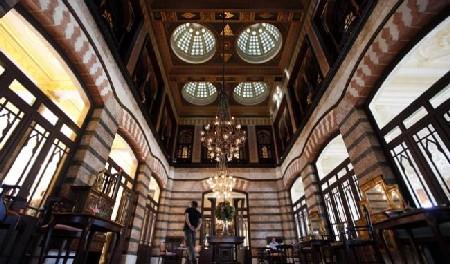 It is estimated that the luxury market in India is around USD 5.8 billion (nearly Rs 28,500 crore), is spreading beyond the metros as adoption of global trends is fast catching up in smaller cities, as well.
World's best and worst performing stock markets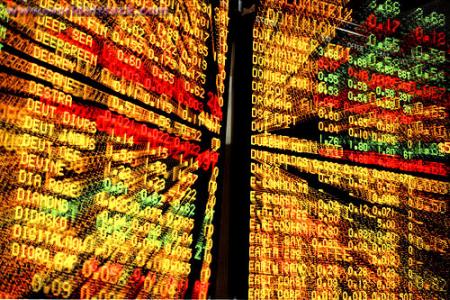 It's not just India that saw a drop in stock market fortunes in 2011.
Meet the first Indian-origin Dean of Cornell's biz school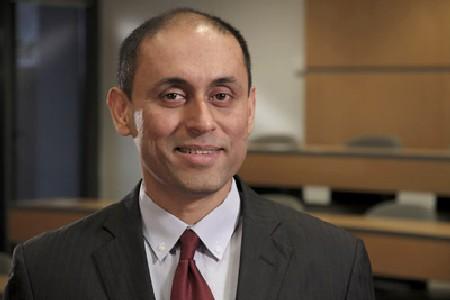 Cornell President David Skorton said in an announcement, "Professor Dutta's appointment is a natural fit with Johnson's increasingly global outlook."
IMAGES: Brilliant tech innovations you must see!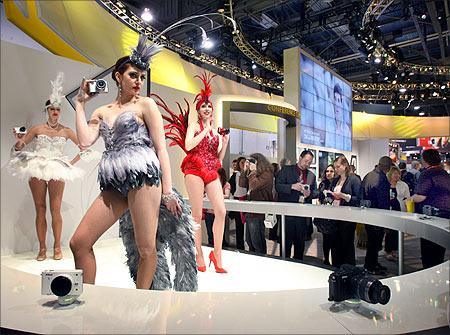 The Consumer Electronics Show is the world's largest consumer technology tradeshow.
IMAGES: The expressive faces of Microsoft CEO Steve Ballmer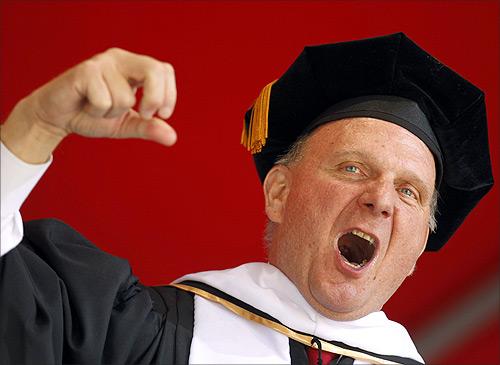 Microsoft Corporation CEO Steve Ballmer is perhaps the most expressive CEOs in the world.
Made profits in 2011? Hold on to those scrips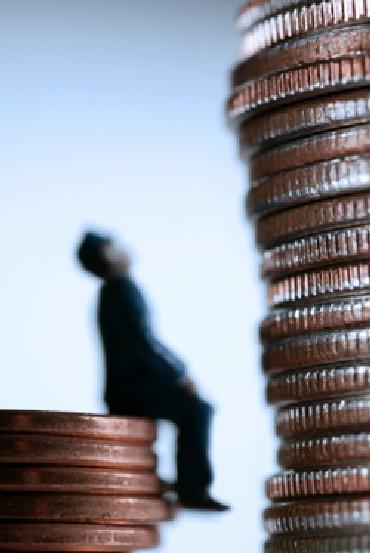 The good part is that even in the most beaten down sectors, there have been some select stocks that have given not just positive, but considerable, returns.
PHOTOS: Hotel suite in India among world's most expensive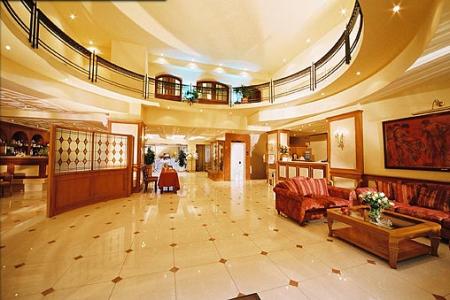 Some hotel suites are extremely expensive.
PHOTOS: Beautiful Ferraris down the ages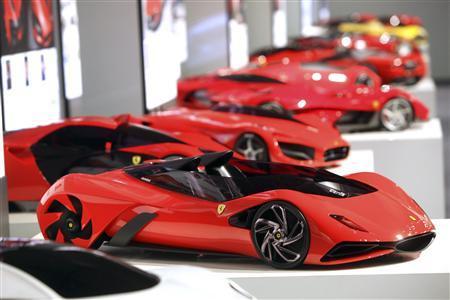 Ferrari's are said to be the most beautiful cars in the world.
PHOTOS: Now, a low cost electric car from Tata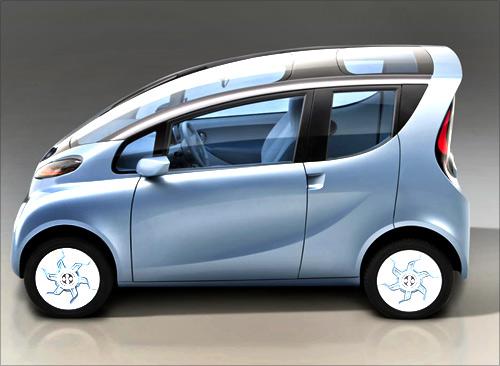 Stylish, comfortable, practical, fuel-efficient and environmentally friendly -- that's prototype of a $20,000 electric car from the Tata Technologies.
Infosys: On track to meet 45,000 hiring target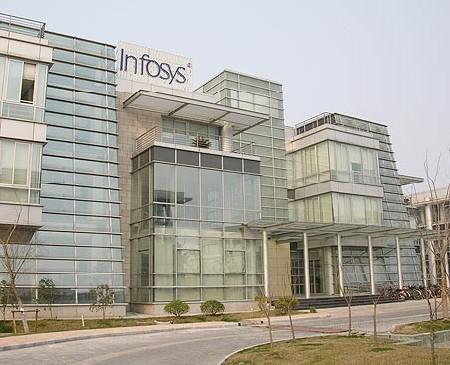 "People addition is on track for 45,000 (employee hiring) target for the financial year 2012. The company will focus on local hiring. We have hired 1,000 people in the US in the last four quarters," Infosys Chief Executive Officer and Managing Director S D Shibulal said.
Air India in trouble: Service tax dept freezes accounts again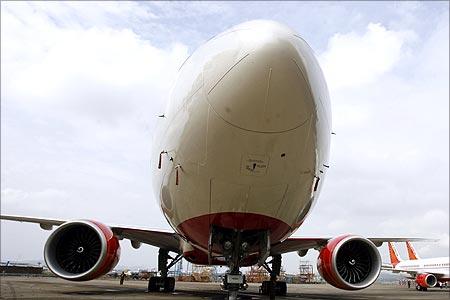 The Service Tax Department has once again frozen the bank accounts of the national carrier Air India for non-payment of dues running into a little over Rs 300 crore (Rs 3 billion).
January 12, 2012
Slowdown: Infosys cuts FY'12 revenue outlook by 3%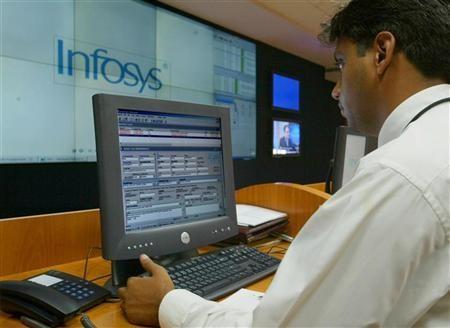 Infosys on Thursday cut its full-year revenue outlook in dollar terms by about 3 per cent because of mounting economic uncertainty in the euro zone, a move that did not go down well with investors.
Food inflation in negative zone: What's cheaper, what's costlier?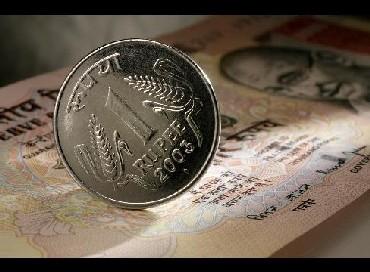 Food prices fell for the second consecutive week as food inflation remained in the negative zone at (-)2.90 per cent for the week ended December 31, 2011.
India's industrial growth bounces back to 5.9%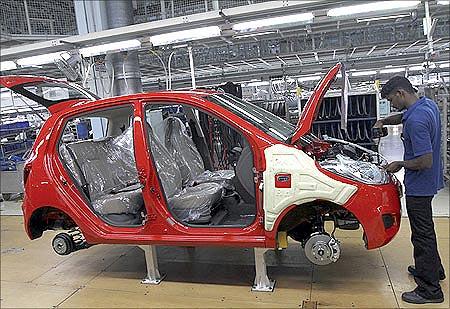 Led by a recovery in manufacturing output, industrial production grew by 5.9 per cent in November, 2011, after witnessing a contraction in the previous month, a development that may reverse the negative sentiment amid an economic slowdown.
Bihar taps investors at Pravasi Bharatiya Divas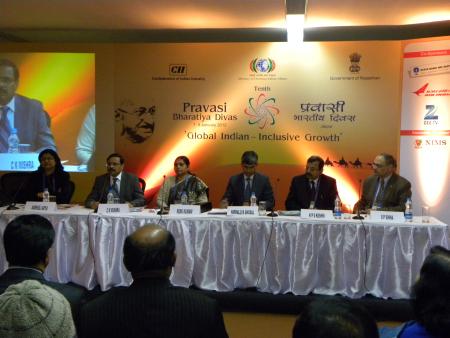 Guests were all praise for the Bihar government.
It might be working Saturdays for Indian stock exchanges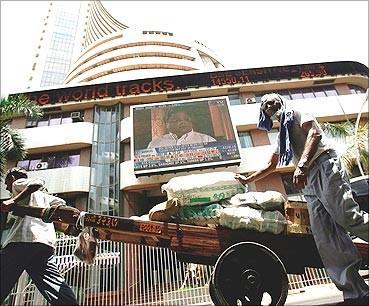 Stock exchanges are said to be toying with the idea of opening a regular trading window on Saturdays. The window may be for a shorter duration, in line with the Saturday banking hours.
In pics: Two Indian companies among global WINNERS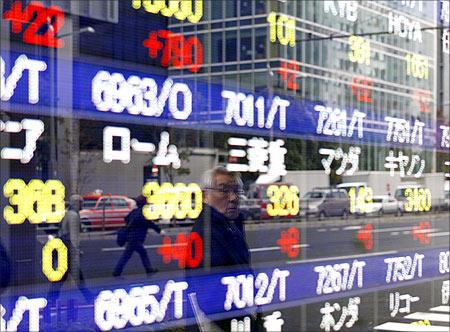 Teleos, in association with The Know Network, has announced winners.
US urges countries to reduce oil imports from Iran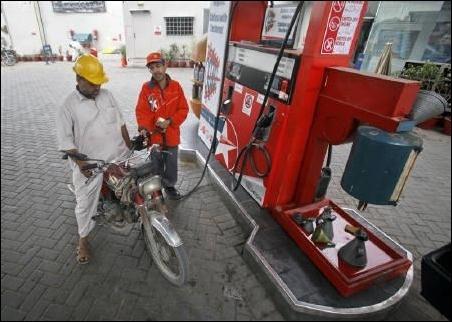 The United States has said it is encouraging countries to diversify away from Iranian oil.
Stunning PHOTOS: World's hottest cars are here!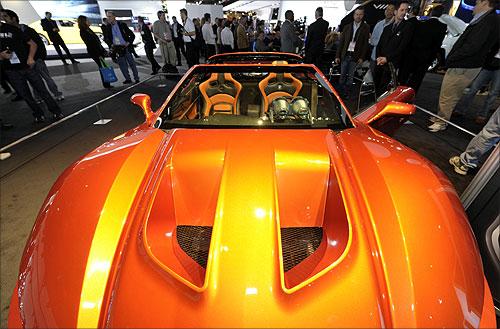 The world's most brilliant cars are lined up at the Detroit Auto Show.
Infosys Q3 net up 33.25% at Rs 2,372 crore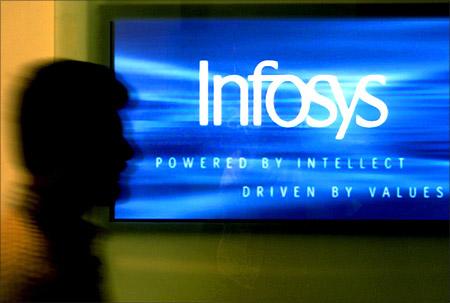 The company had registered a net profit of Rs 1,780 crore (Rs 17.8 billion) for the December quarter of the previous fiscal (2010-11), Infosys said in a filing to the Bombay Stock Exchange.
PHOTOS: World's top 25 software companies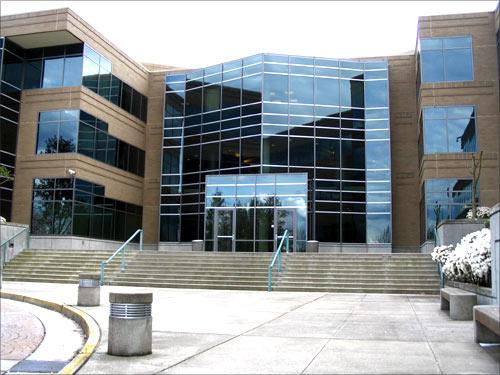 Microsoft is undoubtedly the king of software companies.
IMAGES: 16 global cities of the future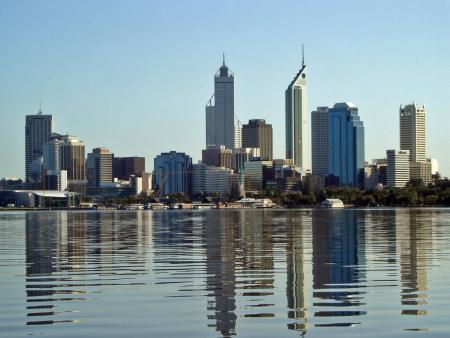 There are some cities in the world that are expected to be major centres in the future.
Images: 8 AMAZING green cars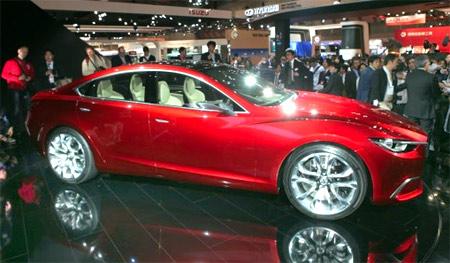 At the 42nd annual Tokyo Motor Show, leading auto companies unveiled some beautiful eco-friendly cars. These cars are said to justice not just to the environment, but are also a treat to drive.
January 11, 2012
Indian economy doing a good job: Economist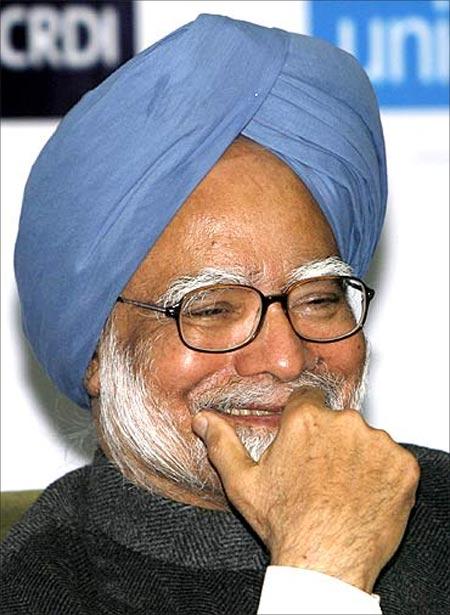 Nobel Prize winner in economics in 2001, Stiglitz, who was delivering a lecture in the Indian Statistical Institute in Kolkata, said that a government needed to play an important role 'in any economy correcting pervasive market failures'.
IMAGES: Stunning aerial views of flashy Dubai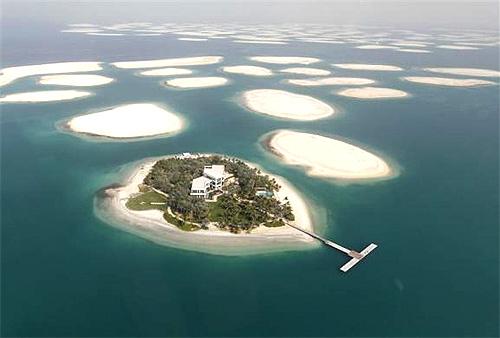 Dubai city has emerged as a global city with some of the world's most famous landmarks.
Indian bureaucracy rated worst in Asia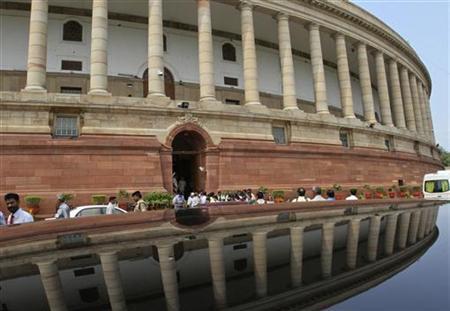 Indian bureaucracy is the worst in Asia with a 9.21 rating out of 10.
How India, China still contribute half of world's growth
Despite slowing down, China and India continue to contribute more than half of the world's economic growth, a new report by an investment management and advisory services firm has claimed.
Slowdown? 7% growth certain, says PM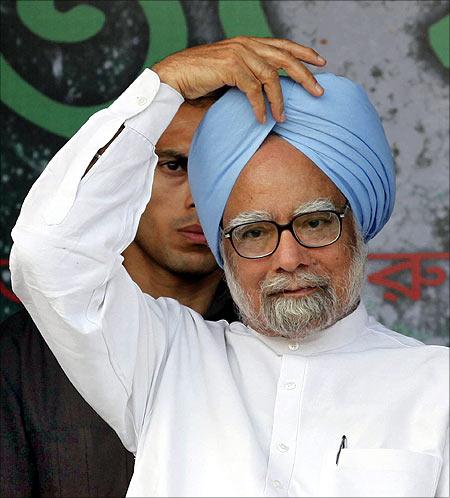 Prime Minister Manmohan Singh said his government expected a reasonably good growth rate of seven per cent in the ongoing 2011-12 financial year.
How to gain more from your investments?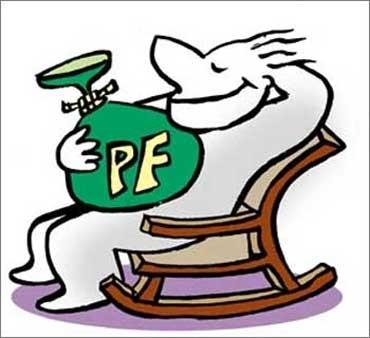 Being market-linked, the public provident fund corpus can no longer be predicted over the long term.
PHOTOS: Brilliance of sportscar Porche 911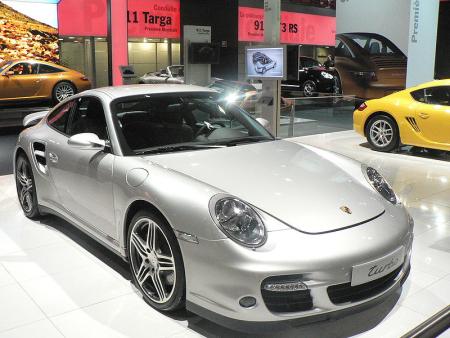 Porsche is a luxury two-door sports coupe made by Porsche of Stuttgart, Germany.
This is not the time to buy beaten down stocks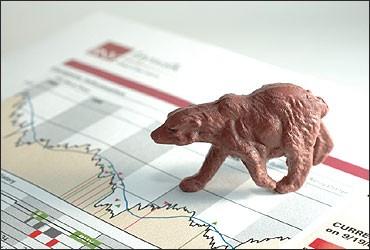 Cheap valuations mean little in a bear market. There could be more downside.
'Kingfisher not like AI, no direct financial help'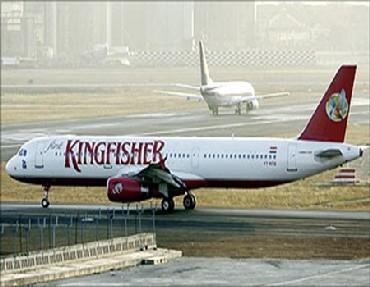 Ministry will try to persuade Airports Authority of India, fuel suppliers for easier terms to the airline
RBI raises red flag over banks' foreign currency loans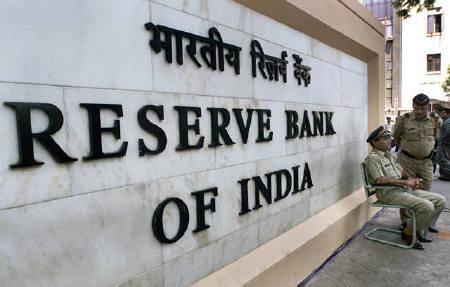 Just 40 per cent of India Inc's forex loans are hedged.
IMAGES: STUNNING cars you would love to own!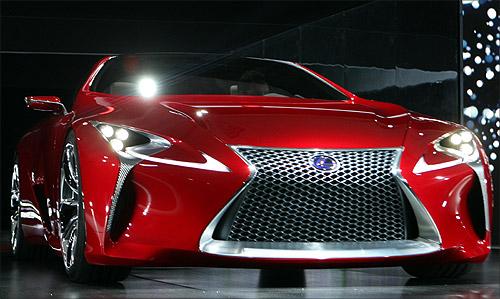 The North American International Auto Show is one of the largest car shows held each year in Detroit, United States.
Now, pay taxes and fines online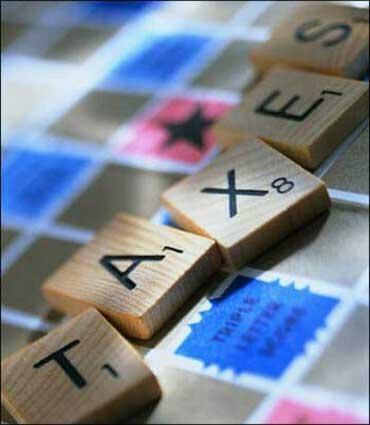 Maharashtra government initiative aimed at making system more transparent.
Union Budget exercise begins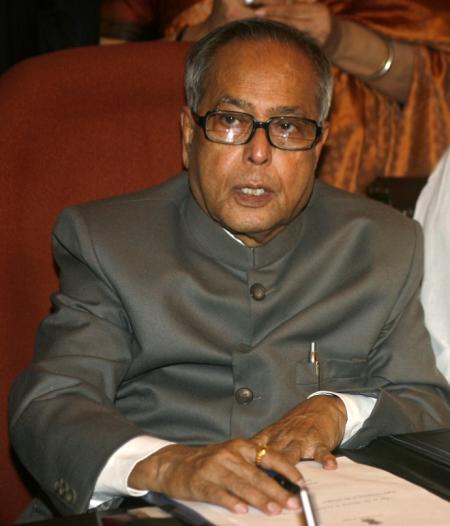 Pranab Mukherjee will begin the fortnight-long pre-budget brainstorming sessions with various stakeholders.
Photos: World's most INNOVATIVE gadgets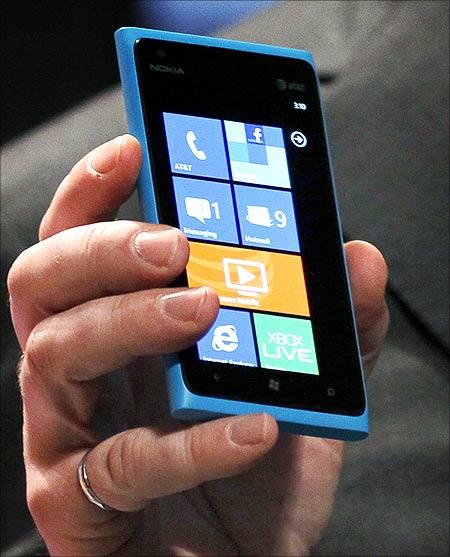 More than 100 products have been introduced at the Consumer Electronics Show at Las Vegas.
2012: A year of GLOOM and DOOM for auto sector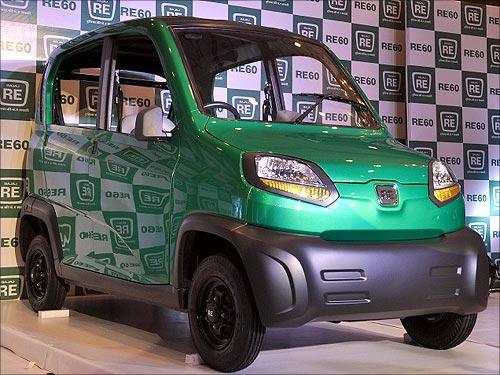 The 50-odd launches and unveilings at the Auto Expo are unlikely to lift the gloom off the domestic automobile industry, which has been battling declining sales for six months.
January 10, 2012
Aquarian Age: Bloom not Doom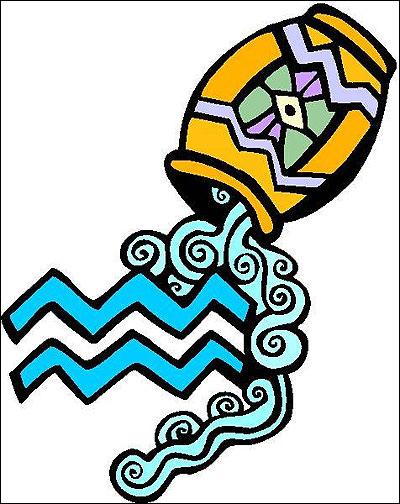 While this apparent obsession with 2012 may largely be an internet phenomenon there is something more happening here that predates our age of hyper-connectivity.
Govt okays 100% FDI in single brand retail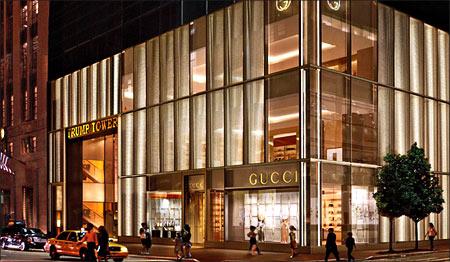 Notwithstanding its inability to open multi-brand retail for foreign investment, government on Tuesday notified 100 per cent FDI in single-brand retail, paving way for global chains like Adidas, Louis Vuitton and Gucci to have full ownership of their India operations.
Jet, Nokia take advertising to new heights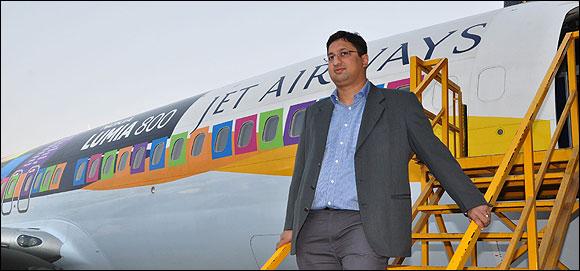 In these times of high losses, airlines are looking at multiple options to earn cash.
EPFO may cut interest on PF deposits to 8.6%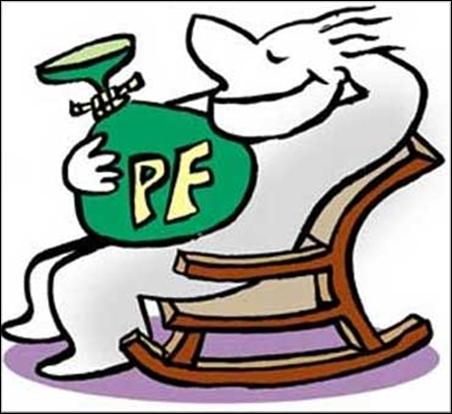 Retirement fund body EPFO may lower the interest rate on deposits to 8.6 per cent for over 4.7 crore (47 million) subscribers for 2011-12 to match it with the rate of public provident fund (PPF) scheme.
IMAGES: Of Bollywood stars and SWANKY cars!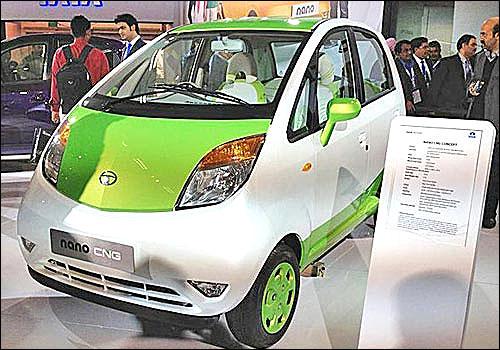 The relationship between the movie stars and cars go way back into the history.
Network18 owes Rs 300 cr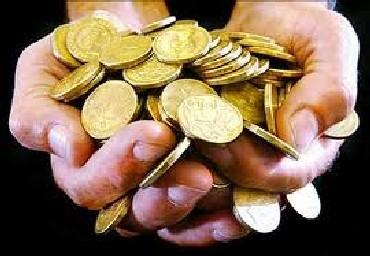 .6 million debentures were issued to five promoters convertible at Rs 160.
Pioneering airport-city project struggles to stay aloft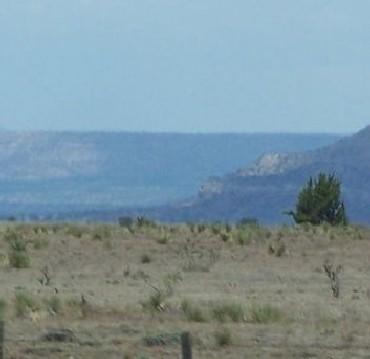 The first ever airport-city project in which Singapore's Changi airport holds a 26 per cent stake was expected to be the pride of West Bengal. Instead, a steady stream of pitfalls --from land acquisition problems to allegations of corruption amongst promoters -- has taken the sheen off the project.
Apple CEO Tim Cook gets $380-mn pay for 2011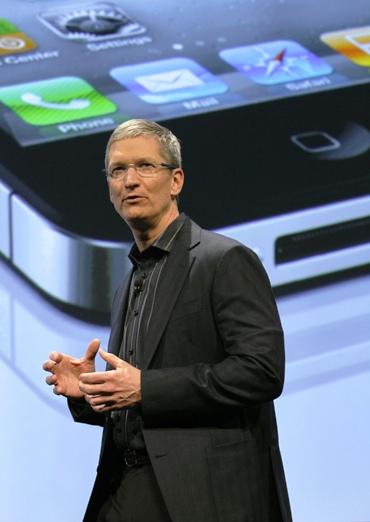 Cook's pay package for 2011 is likely to be among the most lucrative compensations awarded to a chief executive.
Moody's upgrades India's rating to investment grade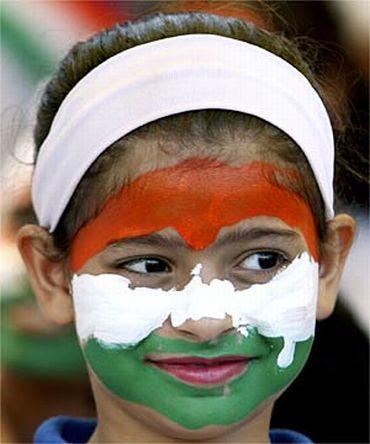 The 'P-3' ratings suggest acceptable ability to repay short-term obligations.
Now, pay more for auto insurance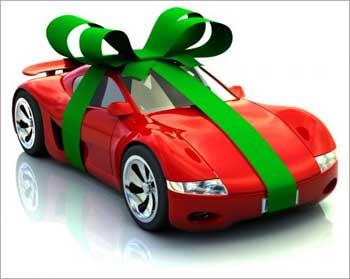 Insurers are all set to raise premium. Rates may increase 40-50 per cent for commercial vehicles and 20-25 per cent for private vehicles.
Stunning pics: World's 25 LARGEST buildings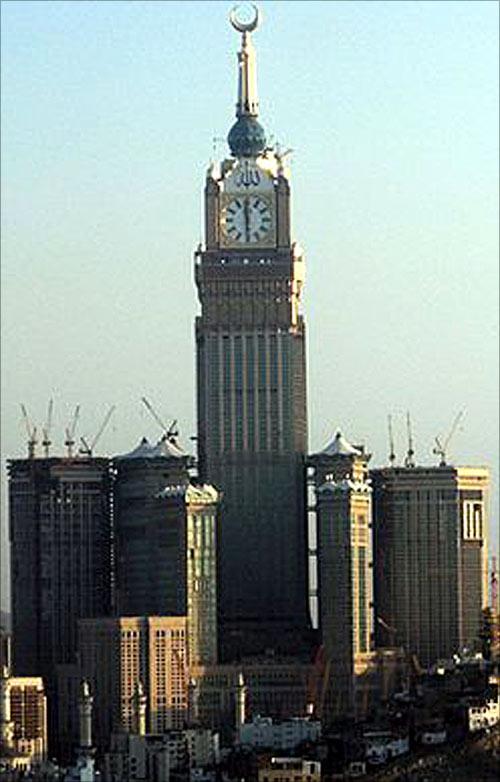 Amidst the world's growing concrete jungle, these buildings hold a unique record.
Investors warm up to tax-saving bonds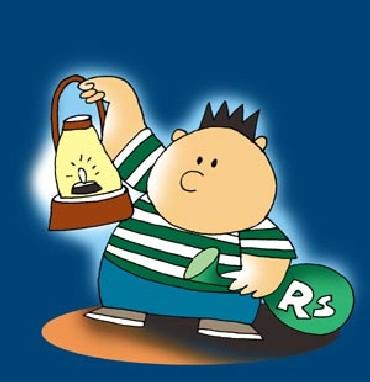 The bonds' unattractive structure seem to have found little favour with eligible taxpayers and infrastructure finance companies are hoping the government would do something to enhance product appeal.
New York hotelier Chatwal has big plans for India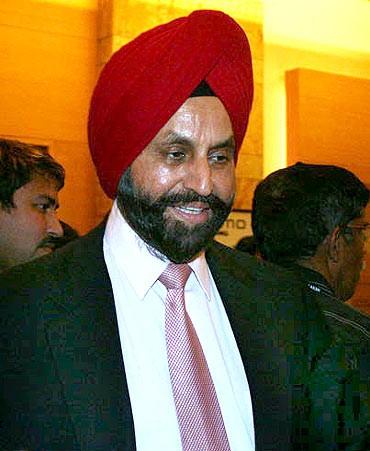 New York-based Chatwal Hotels and Resorts is planning to invest Rs 2,000 crore (Rs 20 billion) to open 52 hotels in India in the next five years. The company has tied up with international hospitality major Wyndham Hotels for the expansion of its hotel brands Dream and Night.
'Invest Rs 10,000 every month in the market'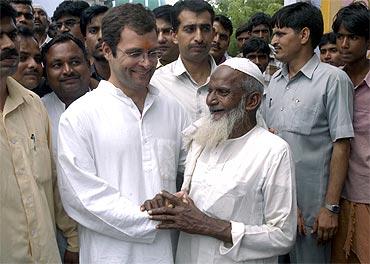 'Just keep investing a steady amount every month irrespective of what the media says about the direction of the market,' advises Jyotivardhan Jaipuria, Managing Director, DSP Merrill Lynch, India.
Centre-state consensus on service tax, finally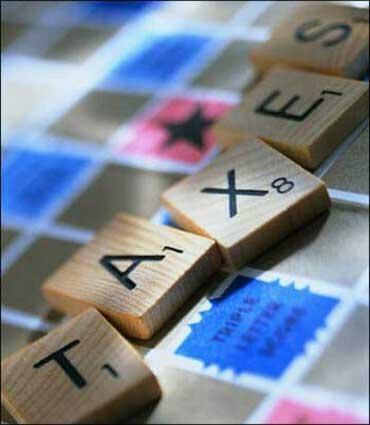 State FMs okay list of tax-exempt services with certain riders.
HDFC's new diktat: Pay for inoperative A/Cs, cash deposits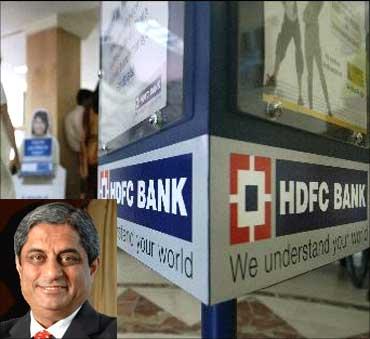 These fees are part of the new set of service charges introduced by HDFC Bank from January 1, 2012.
IMAGES: World's 10 best airport lounges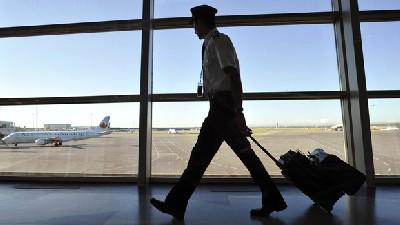 In this slide show we present some of the world's best airport lounges (in particular order) that are an over-the-top testament to the VIP privilege.
Mahindra to double capacity for XUV500, launch in Oz, Europe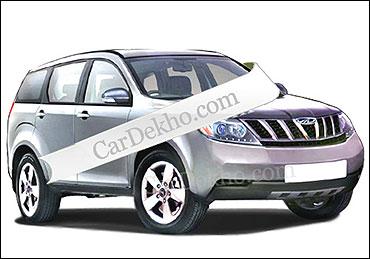 Touted as its first global product, the diesel SUV was recently introduced in the South African market.
Infosys Science Foundation honours winners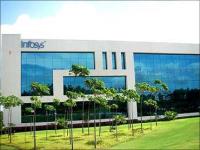 Former President A P J Abdul Kalam felicitated the six winners.
We need to encourage research, says Infosys's Gopalakrishnan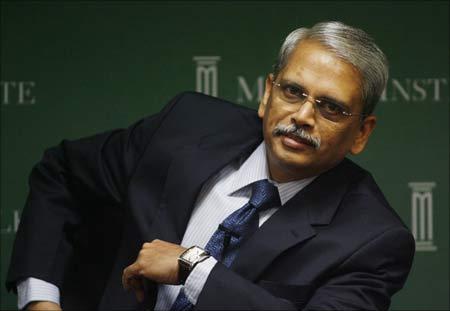 Infosys felicitates outstanding researchers in various fields.
PHOTOS: Beautiful cars sizzle at Auto Expo in Delhi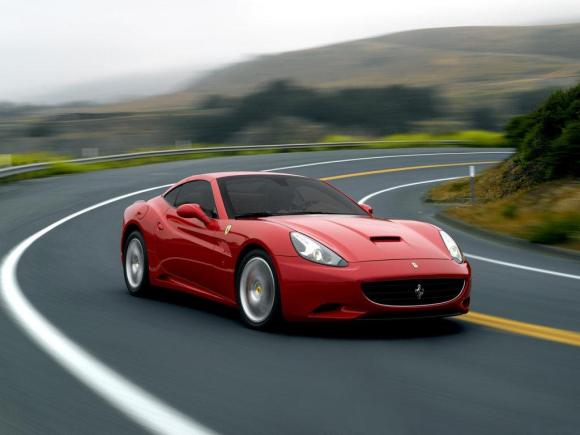 Auto Expo is seeing a long line of beautiful cars.
IMAGES: Acer unveils world's thinnest laptop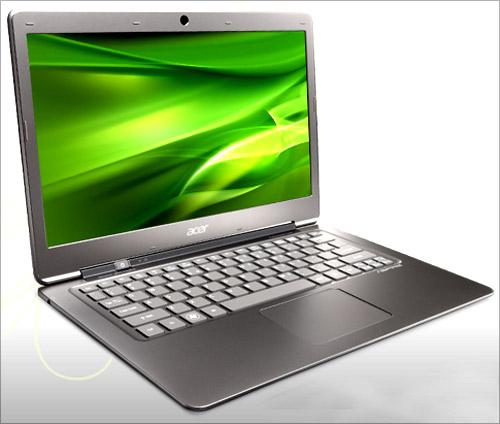 Acer has unveiled the world's thinnest Ultrabook with the Aspire S5, an ultra-slim device that measures only 15 mm at the maximal point.
Why lifetime mobile schemes did not last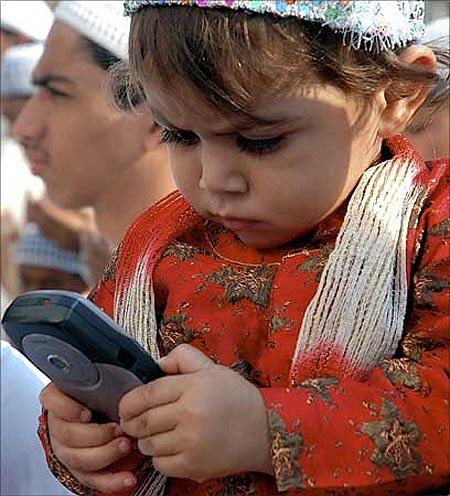 The lifetime-validity schemes that once led to explosive growth in subscriber base for the mobile telephony industry did not last a lifetime.
STUNNING gizmos to drool for in 2012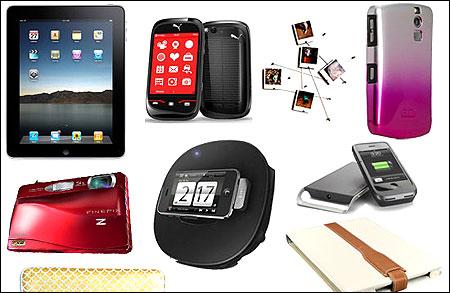 Tech lovers can never get enough of gadgets or the latest in technology.
January 09, 2012
Kingfisher's plans to resolve the lapses, discrepancies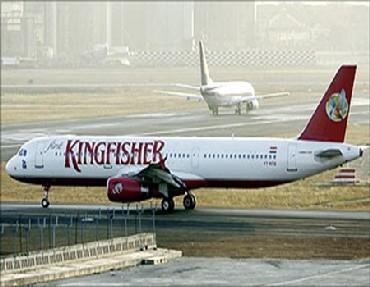 After a rap from the aviation regulator for neglecting safety issues, Kingfisher Airlines on Monday submitted a detailed response to DGCA giving time-bound plans to resolve the lapses and discrepancies identified.
Worst is over for the Indian economy: Credit Suisse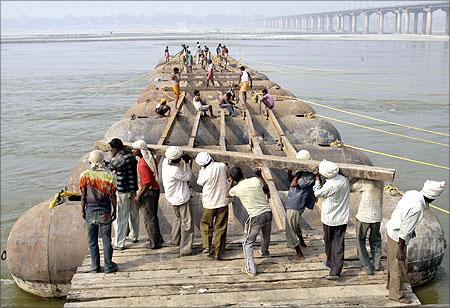 The worst could be over for the Indian economy, Swiss bank Credit Suisse said, after contending with many months of stubbornly high inflation and sluggish growth.
Investing: Watch out for the game changers!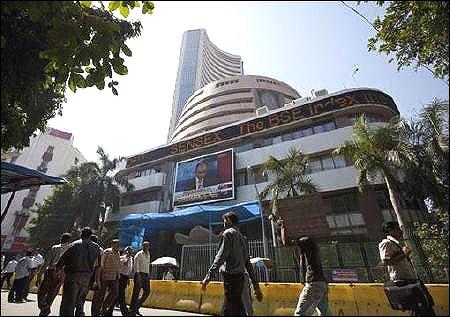 Come a new year, and the guy with some cash to spare invariably wonders how to avoid repeating the investing mistakes of the past year.
Dial 'T' for entertainment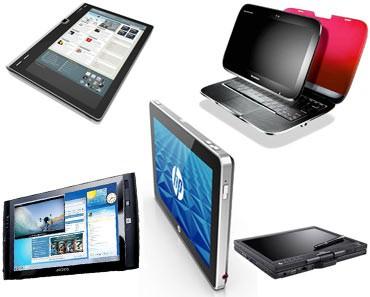 No wonder, it's raining tablets in India and they are giving a stiff competition to personal computers, notebooks and mobile devices so far as consumption of entertainment by the digital consumers is concerned.
Why did the rupee fare much worse than other Asian currencies?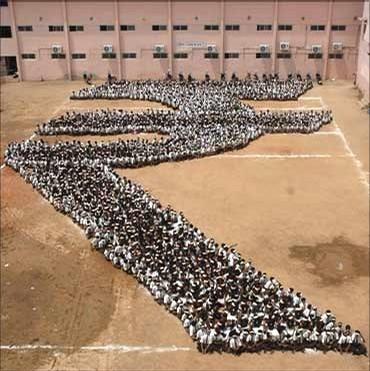 In 2011, the rupee emerged as the most vulnerable Asian currency on the block. It depreciated by almost 19 per cent in 2011, while for the others depreciation was mostly in single digits. The Chinese Yuan actually appreciated in this period.
COLUMN: Fault lines in the Indian IPO market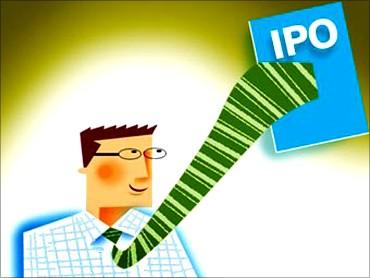 We need to build the household sector's confidence in the stock market.
Globalisation is dead. When will India realise this?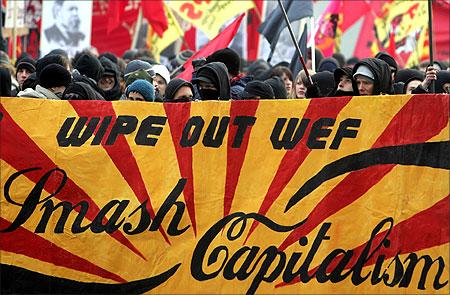 As the West realizes that globalisation has pauperised governments, left its society in disarray and its currency weak, there is a huge re-think there about the very idea of globalisation.
COLUMN: Was India too timid to manage to FDI issues?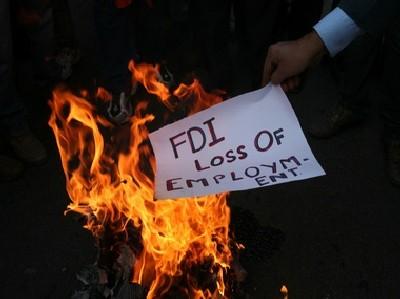 In the cacophony of debates on the wisdom of liberalising retail foreign direct investment, or FDI, one viewpoint was noticeably absent: whether and how this might affect India's strategic interests.
This is what it takes to become an entrepreneur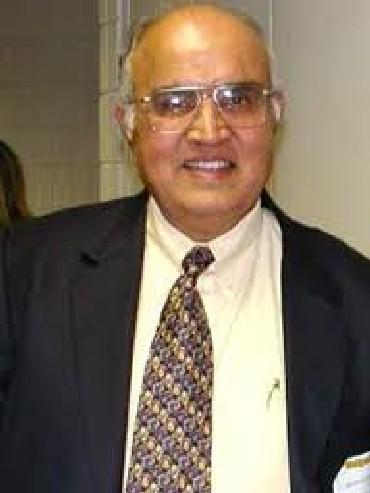 First, get out and engage with customers sooner than later. If you stay focused on the lab to work on your product, the market may have moved. Customer feedback is very important. Also do not underestimate competition; stay on top of it.
Pranab's prescription to better India's growth rate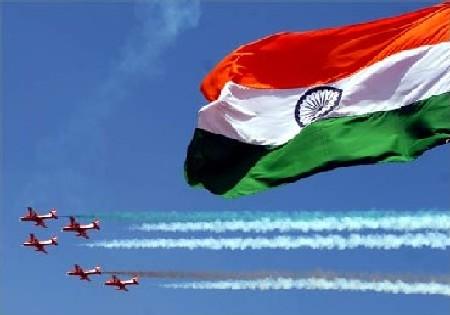 Moderating inflation and a likely reversal of tight monetary policy will boost the economic prospects during 2012, said Finance Minister Pranab Mukherjee.
PHOTOS: Dazzling beauties at Auto Expo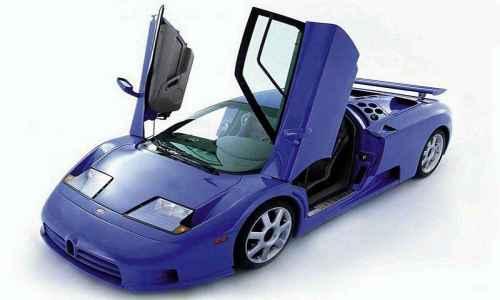 Automobile companies have showcased an exciting display.
'We need one party running the country, not 10'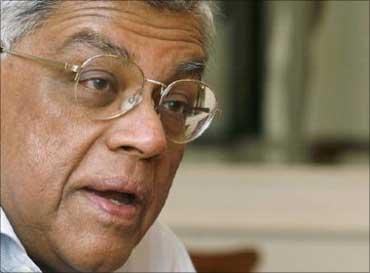 We should now think positively and look at options and opportunities, says Deepak Parekh.
It's woman power on the Internet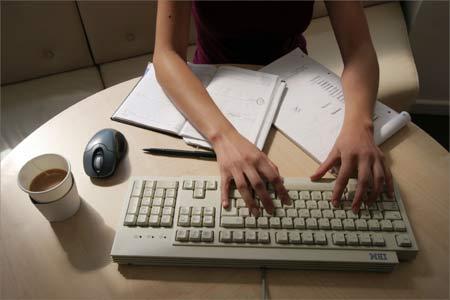 Women are exploring the Internet to turn into home-based entrepreneurs.
India's MOST influential women in finance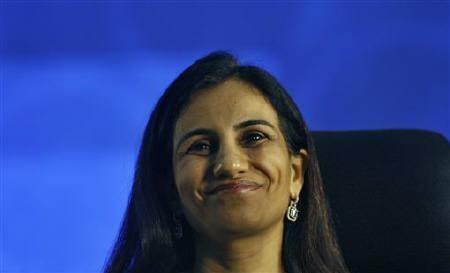 Some are heading the top banks in India, while others are calling the shots as company's CFO.
IMAGES: Cubit launches all-in-one desktop for Rs 22,000!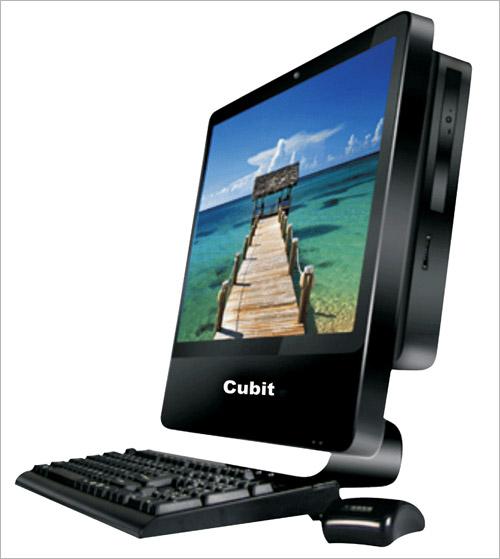 With an eye on the rapidly rising market of all-in-one (AIO) computers segment, Ahmedabad-based Cubit Computers has launched the first-of-its-kind assembled all-in-one desktop personal computer for the Indian market.
Infrastructure set to escape Budget cuts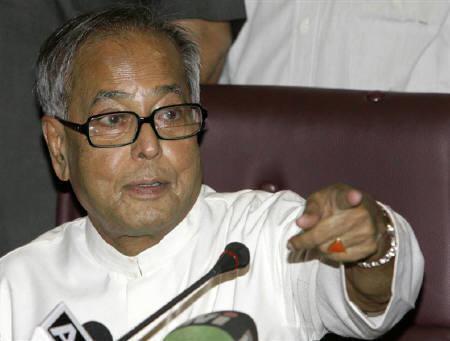 Sector to see funding push; tax reforms as well as sops to wait longer.
Must-see: SPECTACULAR cars at the Auto Show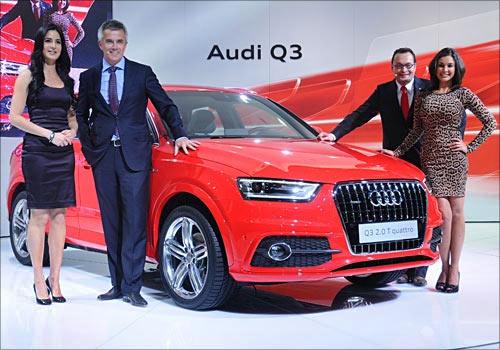 Audi, the German luxury car manufacturer, showcased an exciting display of cars at the 11thAuto Expo in New Delhi.
Kingfisher may cut its fleet to stay afloat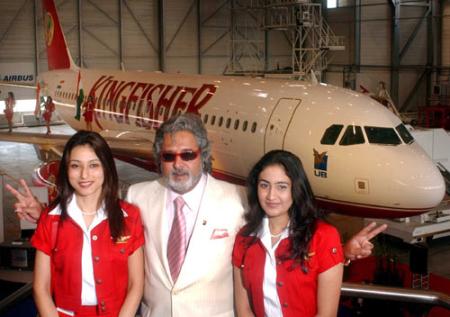 Airline may cut its fleet from the existing 64 planes over the next few months.
January 06, 2012
Stickers defaming Anil Ambani in Mumbai; FIR filed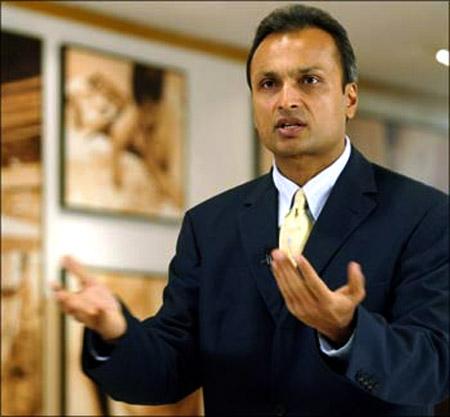 Stickers defaming industrialist Anil Ambani and his Group ADAG were found pasted at various locations in suburban Bandra.
US court wants specifics of financial benefits made by Gupta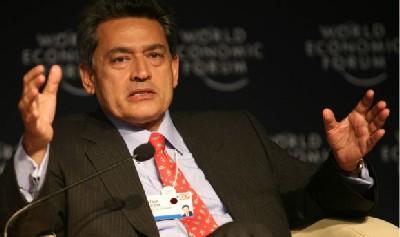 A US judge has asked prosecutors to provide specific financial benefits they allege former Goldman Sachs director Rajat Gupta made by passing inside information to his friend Raj Rajaratnam amidst allegations that he also tipped him about Proctor and Gamble's 2008 sale of Folgers Coffee Co to JM Smucker.
DAZZLING beauties wow world's 2nd largest auto show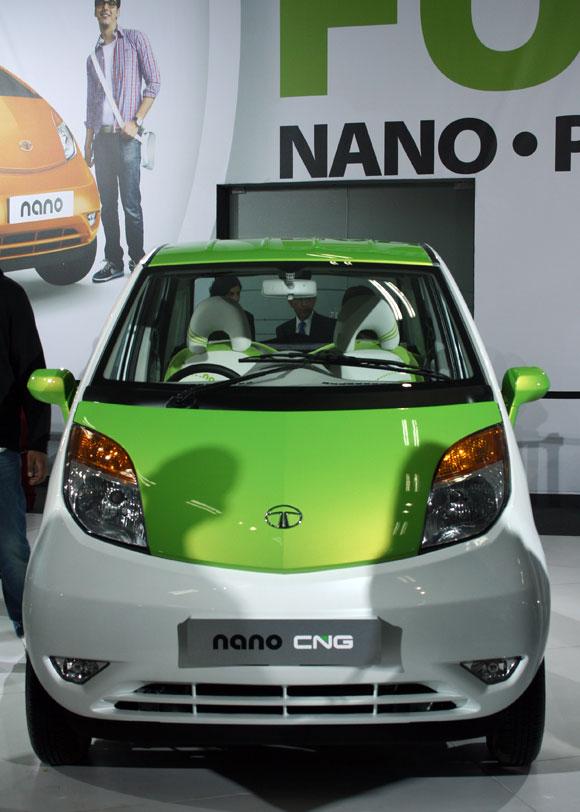 The 11th Auto Expo 2012 that began on Thursday in New Delhi with a slew of launches that marked the debut of many automobile manufacturers into new segments of the dynamic Indian vehicle market.
SBI classifies Kingfisher Airlines account as NPA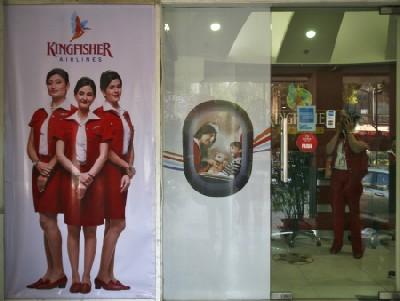 SBI Chairman Pratip Chaudhuri told reporters in New Delhi on Thursday the Kingfisher Airlines (KFA) account had turned into a non-performing asset (NPA). "The account became an NPA on December 31, 2011. They are in default," Chaudhuri said.
Slowdown: Planned job cuts in US drop to 41,785 in Dec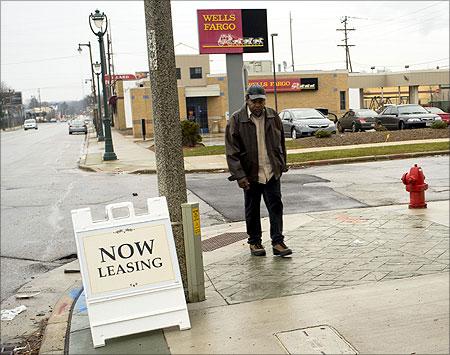 Planned job cuts announced by US employers declined in December to 41,785, the lowest monthly total since June, says a report by global outplacement company Challenger, Gray & Christmas.
'Stock markets are virtually breaking India Inc's back'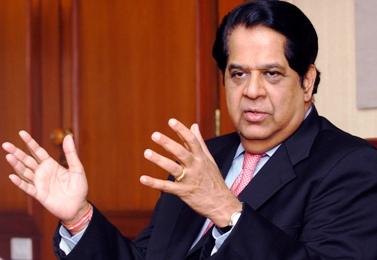 In an interview with Business Standard, Kamath says he is surprised by the sharp correction in the stock markets and the rupee in an economy growing at seven per cent.
The amazing success story of brand Safal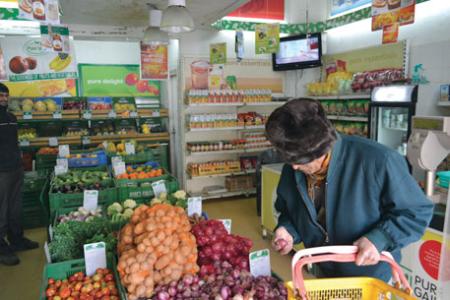 Mother Dairy's retail model helps farmers but is under pressure from chains.
'Food inflation will go back to 7 per cent in a few weeks'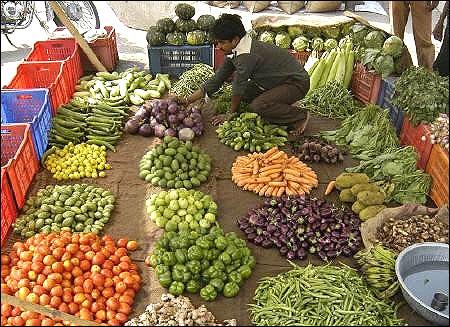 Others may be gung-ho about food inflation falling into the negative territory, but not former chief statistician <B>Pronab Sen</B>.
Survival plan: Kingfisher gets time till Monday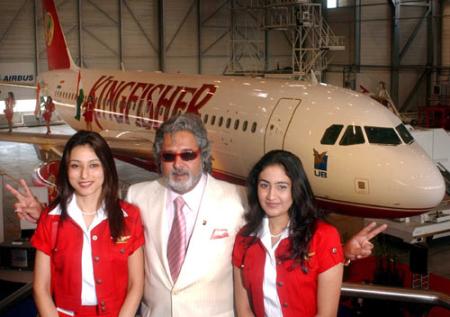 DGCA summons airline's officials on safety issues.
Why majority of Indians want to work abroad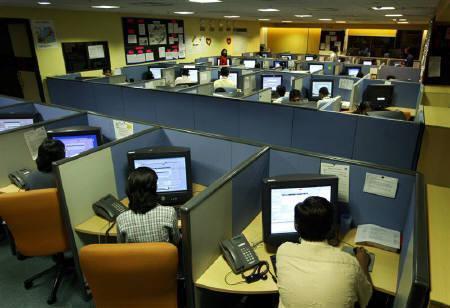 Majority of younger employees are keen on seeking jobs abroad.
What Indian Railways must learn from China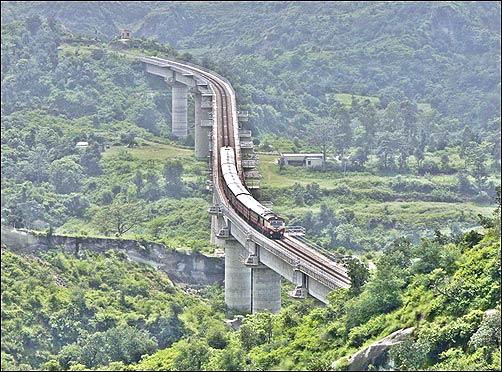 Slow pace in modernisation and infrastructure addition chokes tracks, constrains productivity, raises costs and invites political interference.
Euro crisis more threatening than crash in 2008: Soros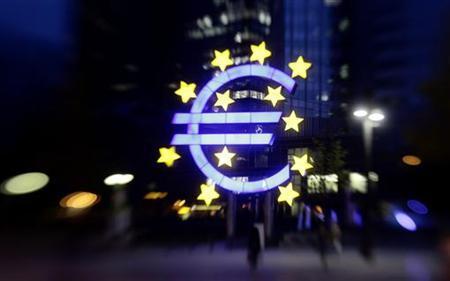 US billionaire investor and philanthropist George Soros said that the collapse of the euro will have catastrophic consequences.
No fare hike: Trivedi's Rail Budget to bear Didi stamp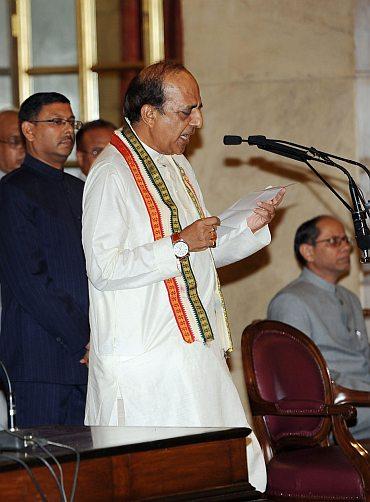 Trinamool politics set to trump prudence on passenger fares.
Images: BIG car launches at the Auto Expo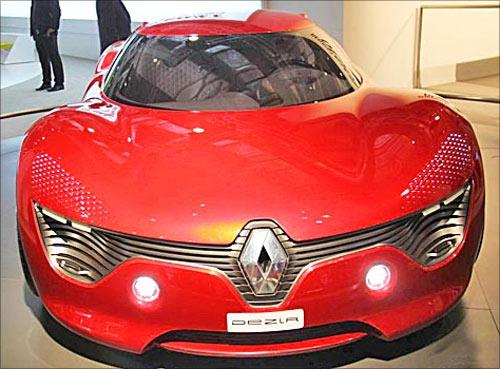 A number of stunning cars were unveiled at the Auto Expo 2012 in New Delhi.
Iconic photos trace AMAZING history of Kodak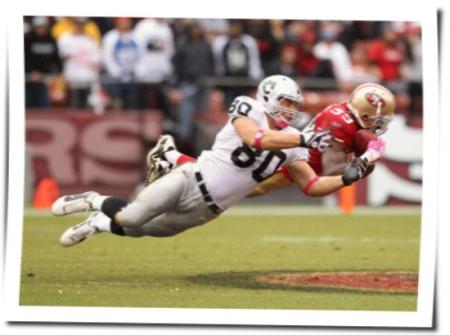 Kodak is prepairing to file for bankruptcy.
The new Bajaj RE60: Don't call it a car!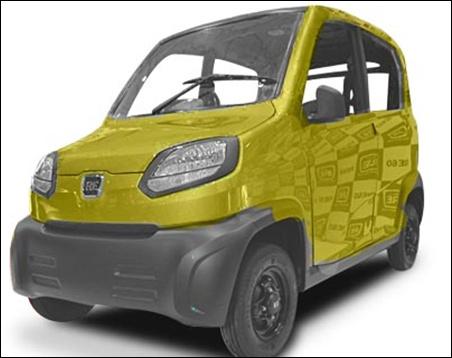 Bajaj Auto's new four-wheeled people-carrier might well create an entirely new category.
January 05, 2012
Bankers expect interest rates to fall by 1%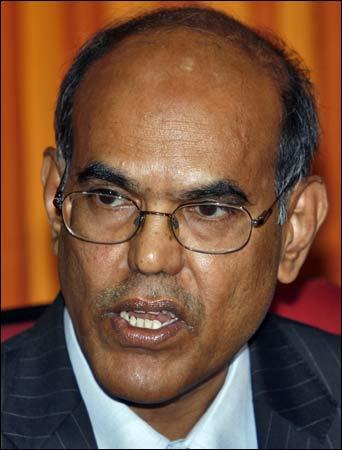 While bankers and experts expect the lending rate to fall by about one percentage point in the near-term, the Prime Minister's Economic Advisory Council has strongly pitched for rate cut by the RBI in its monetary policy review later in the month.
All about Avanti, India's first Rs 30-lakh supercar!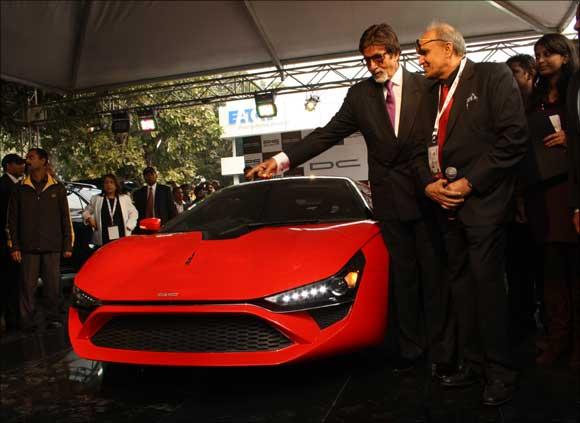 Bollywood superstar Amitabh Bachchan on Thursday unveiled India's first supercar, Avanti, designed by style guru Dilip Chhabria's DC Design at the 11th Auto Expo 2012 in New delhi.
TCS to create 16,000 jobs in West Bengal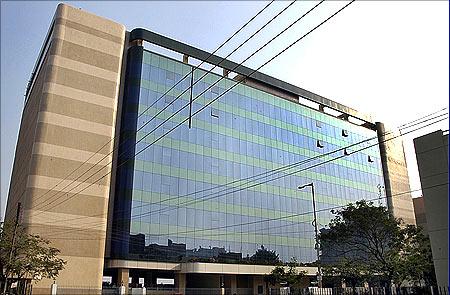 The country's largest information technology (IT) service provider, Tata Consultancy Services (TCS) is all set to expand its footprint in West Bengal, according to state IT minister Partha Chatterjee.
Govt gets a Rs 4,000-cr New Year gift from ONGC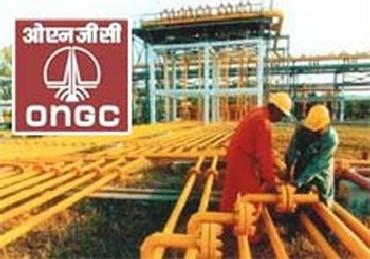 The Centre -- running out of cash, and time before the Budget to meet its fiscal deficit target -- will get as dividend Rs 3,964 crore (Rs 39.64 billion) from its flagship listed firm Oil and Natural Gas Corporation (ONGC).
Nano missed chance; to remove tag of poor man's car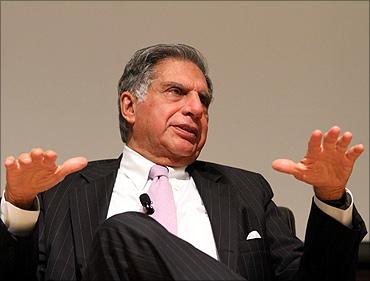 Admitting that Nano has 'wasted an early opportunity' due to teething problems, Tata Group chief Ratan Tata on Thursday said Tata Motors will do everything to undo the tag of 'poor man's car'.
Forget gloom, Indian economy is strong: Tata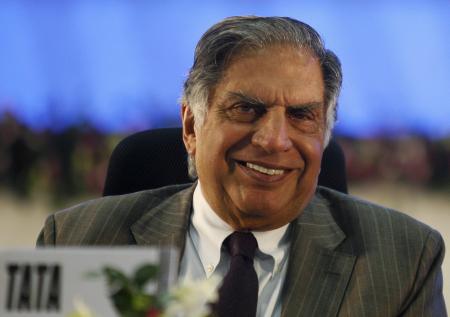 Differing with some of the leading corporate voices against perceived policy paralysis in the government, industrialist Ratan Tata on Thursday said there is no need to be pessimistic because of the global uncertainties as India's economic fundamentals are strong.
Cash-strapped airlines compromise on safety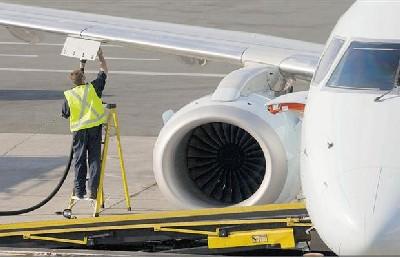 An official financial audit of all Indian carriers has found that safety issues were being neglected by some of them due to serious financial distress and suggested stringent action, including cancelling of flying permits, against two major carriers.
Cost of foreign education rises as Rupee falls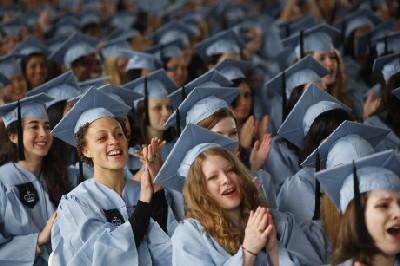 To tide over fund crunch, students are either looking at alternative sources of funding like scholarships or picking up part-time jobs.
IMAGES: It's raining bikes at the Auto Show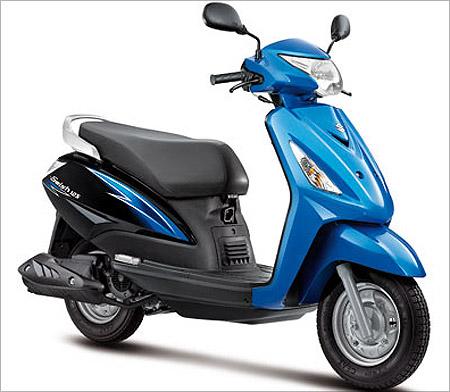 Eyeing Indian mass motorcycle segment, Suzuki Motorcycle India (SMIPL) on Thursday launched Hayate, a 110cc bike, which will cost over Rs 40,000, at the Auto Expo 2012 in New Delhi.
What is negative inflation? Food inflation at -3.36%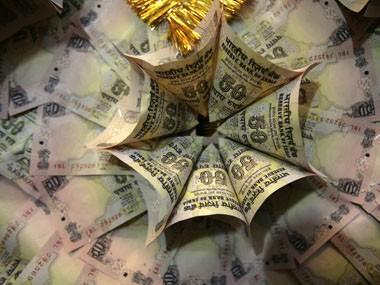 This is the first time in almost six years, for which data with base year 2004-05 is available, that food inflation has shown a decline on an annual basis.
Reversing India's downward trajectory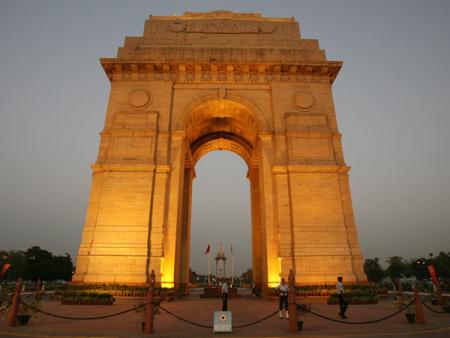 Country can regain growth momentum with rate cuts and telecom reforms.
Forget about pension plans, there's none available anyway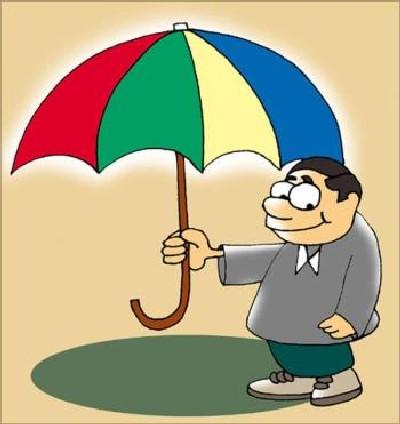 If you plan to buy a pension plan as a part of your tax-saving exercise, you need to wait.
Divestment pushed back as PSUs don't fancy buybacks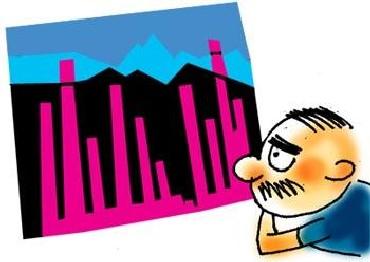 Ministries seek more discussions, Cabinet defers decision.
Employees to get 14% average pay hike in 2012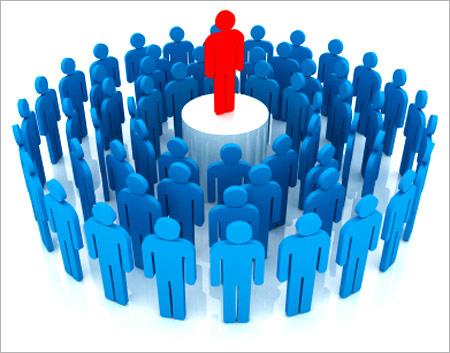 Sectors like infrastructure could see average salary hike of as high as 16 per cent, but the increments could be lower at 5 per cent in a few segments like aviation and textiles.
Investors likely to opt for safer bets in 2012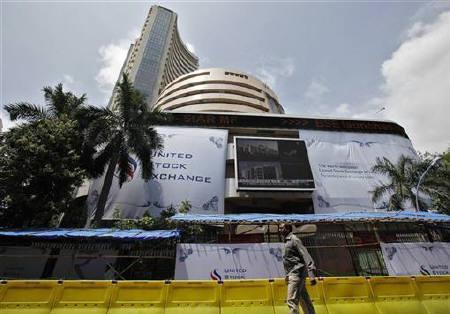 Individuals likely to opt for safer bets like fixed income, PSU stocks and gold in the new year.
VOTE: Which is the biggest economic challenge facing India?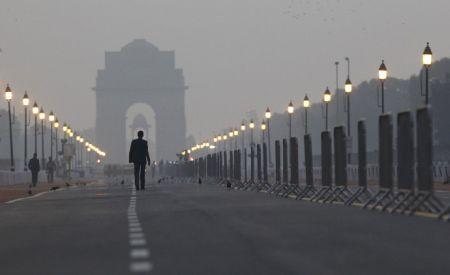 India has a number of problems, such as high inflation, poor infrastructure and rural poverty.
Asset Under Management: India's top 15 Mutual Funds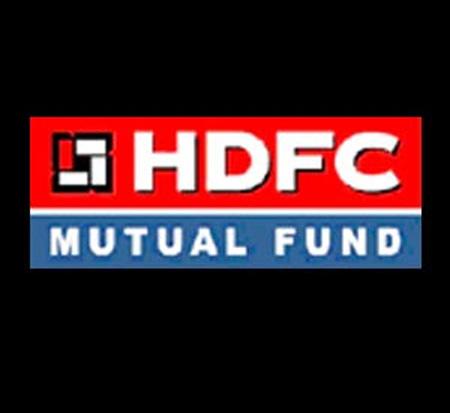 The mutual fund industry took a hit of more than Rs 16,000 crore on its asset size during 2011, even as the newly-crowned market leader HDFC MF grew in size and consolidated its top position.
11th Auto Expo: Maruti unveils SUV XA Alpha
The concept XA Alpha showcases the unified R&D of Suzuki Motor Corp and Maruti Suzuki India.
Internet growth: Problems and challenges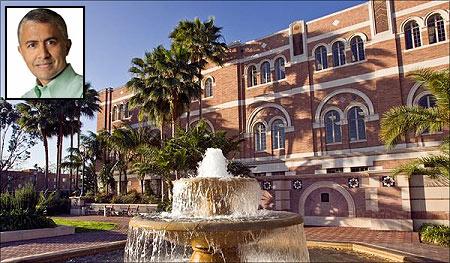 India should piggyback on mobile phones to increase penetration and speed of Internet.
Great Walmart of China & why FDI in retail will kill Indian jobs!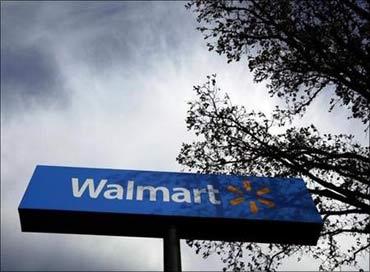 Walmart's entry into India will mean profits for the Americans and jobs for the Chinese, says .
Auto Expo: Cars that will make you DROOL!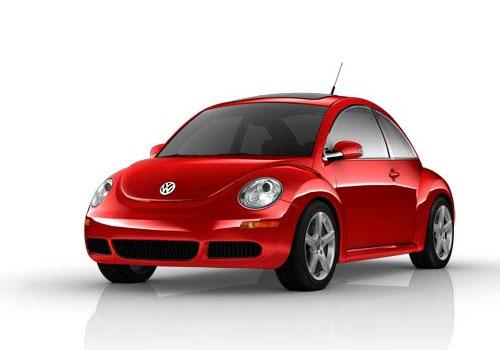 Auto enthusiasts can look forward to 50 new launches and a flurry of other activities at the 11th Auto Expo that starts in New Delhi on Thursday.
No work for UIDAI after January! Is that the end for it?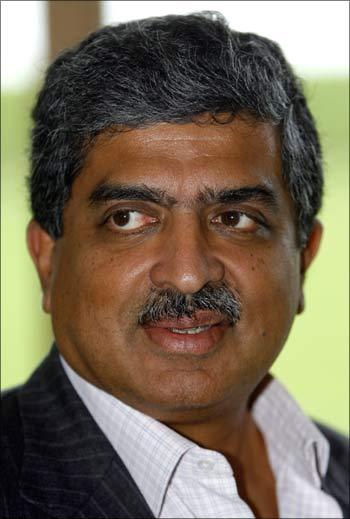 Govt's unique identification body still in search of a clear identity.
January 04, 2012
Bad times: Kingfisher may cut 2,000 jobs by July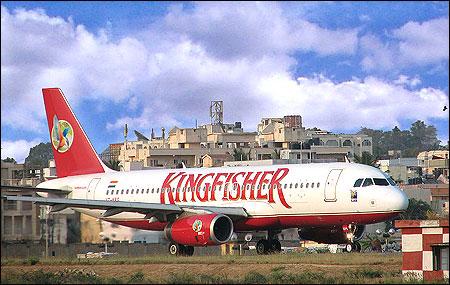 In a major cost-cutting exercise, private sector air-carrier Kingfisher Airlines is believed to be considering about 2,000 job cuts and longer working hours for its staff, among various options.
IMAGES: Fiat starts work on small car, launches Linea 2012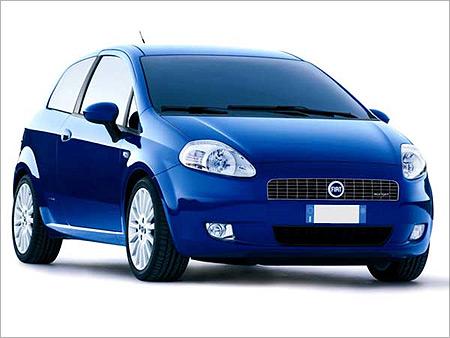 Italian car maker Fiat has started work on its small car for India.
Now, hallmarking of gold is compulsory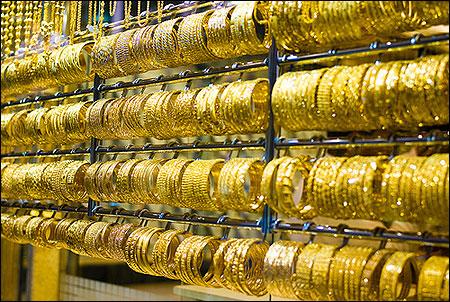 The hallmarking of gold, which is voluntary in nature at present, is a purity certification of the precious metal.
9 ways how Indian business can restore growth!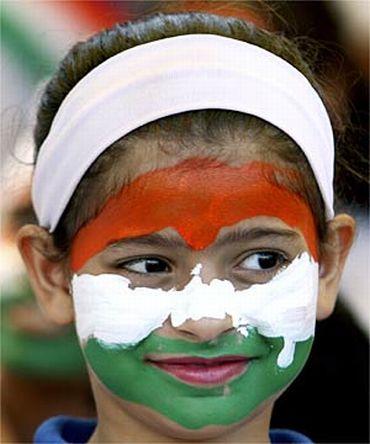 Government-industry relations seem to be hitting a new low. But without co-operation, a recovery in 2012-13 will be impossible, says former chief mentor of CII, .
PPF interest rates to be floating, post office savings spared!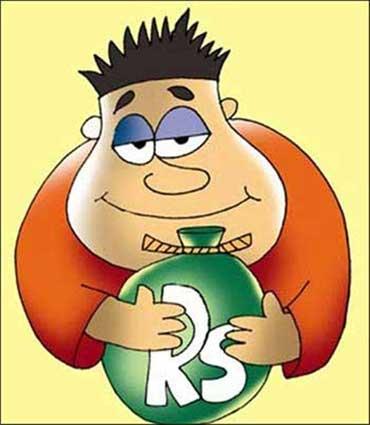 The government on Wednesday said interest rates on post office savings schemes, except the PPF, will remain fixed throughout the term of the scheme.
PHOTOS: Watch out for these 7 BIG auto launches!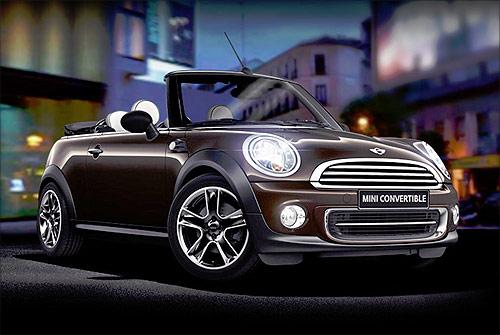 Auto Expo 2012 is the venue for the launch of seven all-new automotive brands in India.
1.55 lakh post offices could double up as banks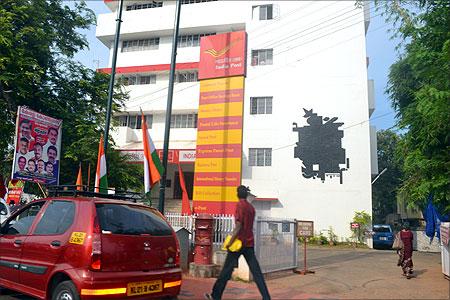 The government's plan to tap into India's vast postal system to reach out to the unbanked population by utilising offices across the country as banks is expected to take some shape this year as the proposal has been sent to the Finance Ministry for its nod.
Controversy HEATED up 2011 for Environment Ministry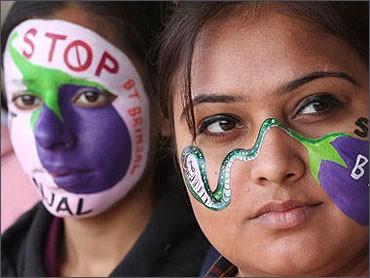 The Environment Ministry was hit by controversies in the year gone by which saw clearances for two big ticket projects -- POSCO and Lavasa -- and exit of Jairam Ramesh as the green minister.
Slow decisions delay AI revival: Ministry official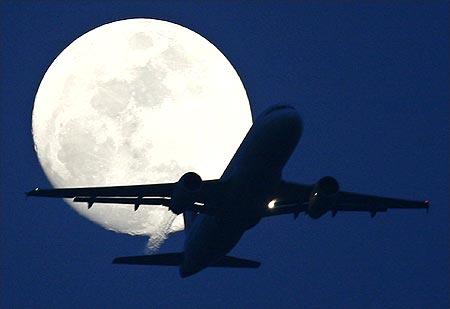 No move yet on delivery of 787s slated for mid-January.
5 promises that you MUST keep in 2012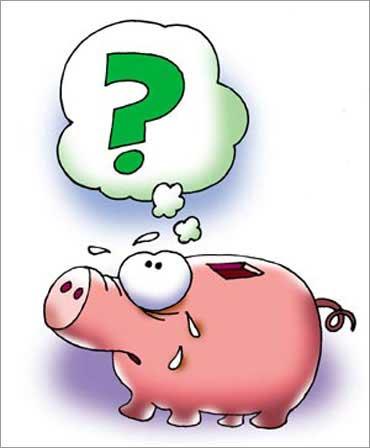 Learn from mistakes made in the past year, resolve not to repeat them and plan for the long term.
Mukesh Ambani plans mega-server of content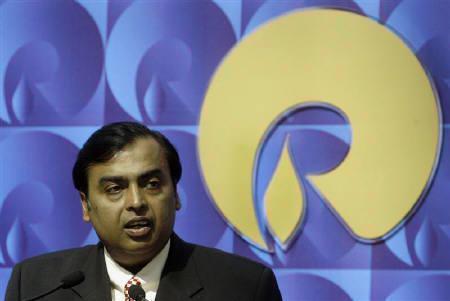 Network 18-Eenadu is just the beginning of a bigger data and video strategy.
Durable firms brace for rough ride ahead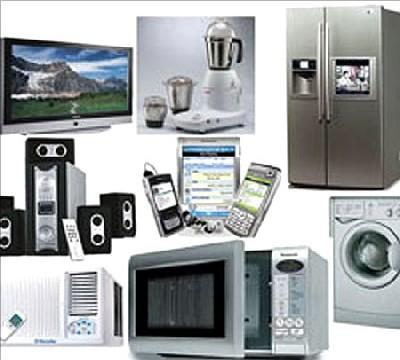 The road ahead for consumer durable companies appears tough with New Year sales not ringing the cash registers as expected.
IMAGES: World's 20 busiest airports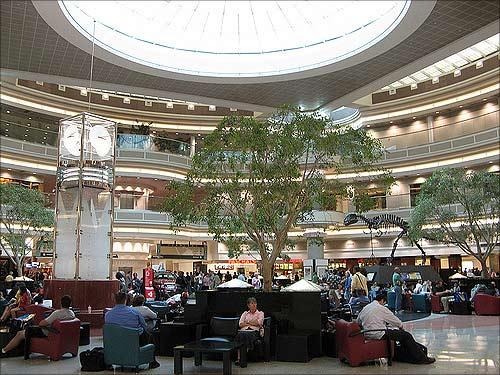 Airports Council International's data for January-July 2011 gives an insight into the world's 20 busiest airports.
Mukesh Ambani a new media giant?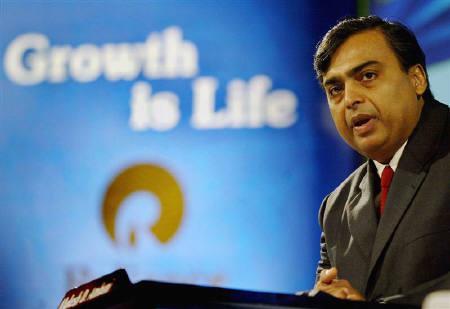 ETV's bouquet consists of 11 regional channels and one Telugu news channel ETV2.
India's FII outflows highest among BRIC nations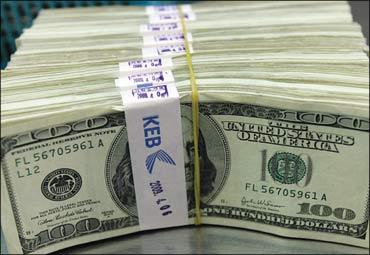 Even as Foreign Institutional Investors (FIIs) have been selling across markets and pulling out money, their outflow was highest from India in 2011, compared with BRIC peers (Brazil, Russia, India and China) and other emerging markets.
Want to own a designer label? Buy these products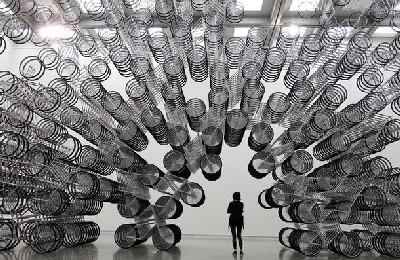 Top brands like PepsiCo, Nestle, Citibank have roped in leading designers like Manish Malhotra, Wendell Rodricks, Tarun Tahiliani to design the packaging for their products so as to draw a better connect with fashion-conscious consumer. In the bargain, they are also hoping for higher recall value.
The SHOWSTOPPERS at the Delhi Auto Expo!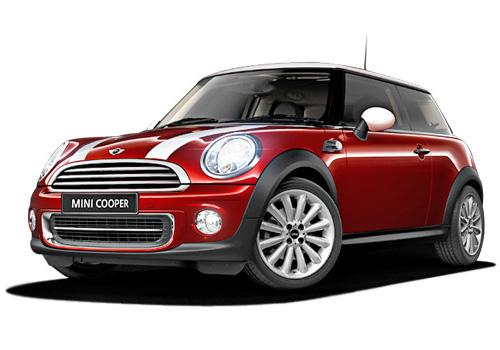 The Delhi Auto Expo has grown into a high-profile event where car makers, Indian and foreign, announce new models and reach out to customers. Business Standard tracks the meticulous planning that goes into the event.
IMAGES: 15 best mobile apps in the world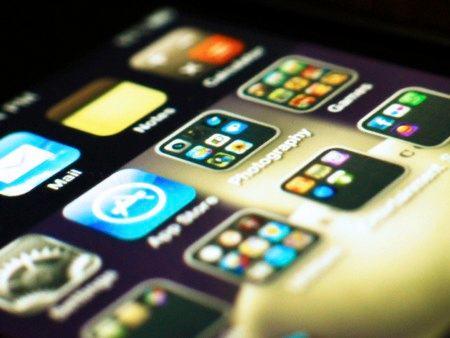 There are thousands of mobile-phone apps.
The India story: Three cheers for 2012, and beyond!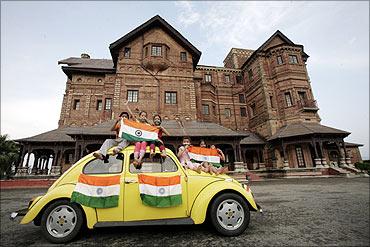 Forget the current bout of economic stress; India is blessed with growth drivers that won't go away in a hurry.
PHOTOS: 4 Indian trains among world's best railways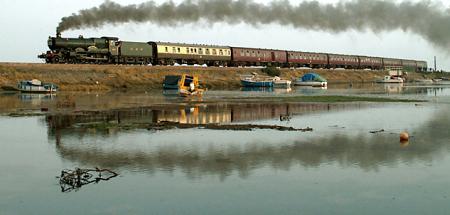 When it comes to travel, nothing is as exciting as travelling by train.
January 03, 2012
Union Budget to be presented after March 5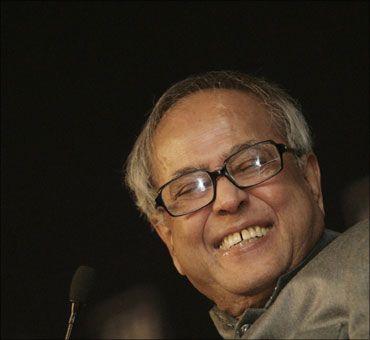 This time, it might start between March 5 and 12 in view of polls, government sources said, citing that counting of votes is scheduled for March 4.
Bajaj unveils small car RE60; may price it at Rs 125,000!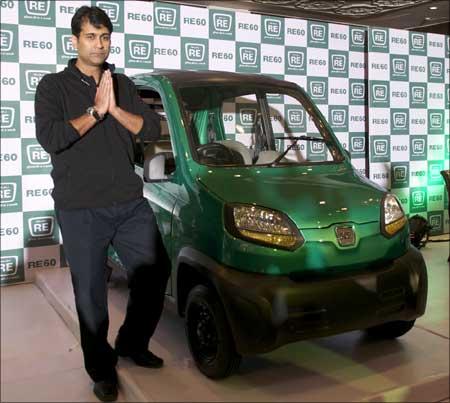 Although the company has not yet revealed its exact price, the buzz in the market is that the Bajaj RE60 is likely to be priced between Rs 125,000 and Rs 200,000, giving tough competition to the Tata Nano which is the cheapest car in the world currently.
Slowdown? Not a hurdle for Indian travellers!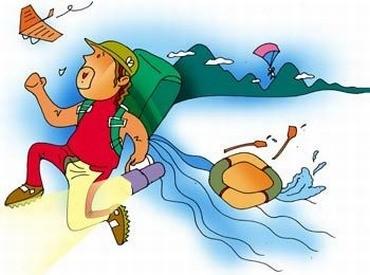 Data for 2011 are expected to reveal the number of outbound travellers from India rose 10%, with the West vying for a major slice of the market pie.
IMAGES: World's 10 most-hated airports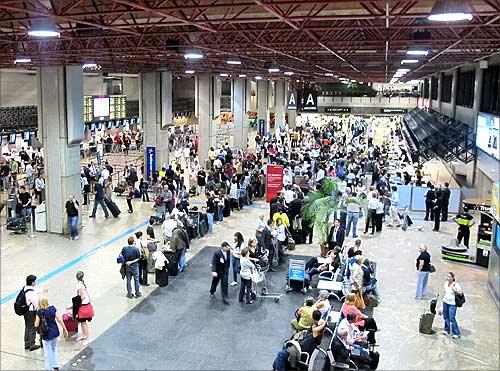 The world's most-hated airports are not necessarily the worst. But many travelers experienced a harrowing time at these airports.
PHOTOS: Most-successful car launches in 2011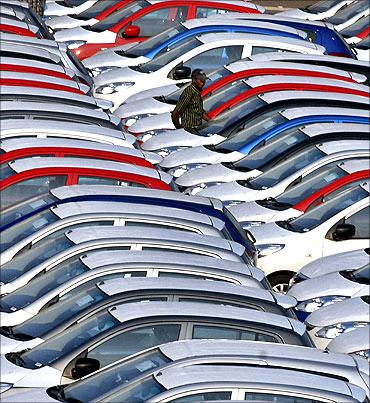 Year 2011 witnessed a large influx of cars, most being revamped versions of existing models and some diesel avatars of the popular petrol variants.
2012: The year of digital music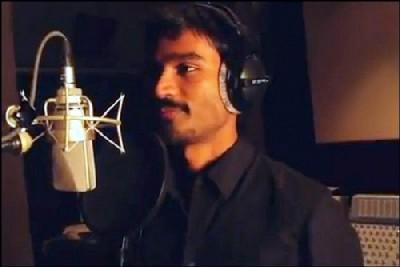 With the growth of mobile phone and internet users, consumers of digital music have increased manifold.
Currency woes: Rupee to remain bleak in 2012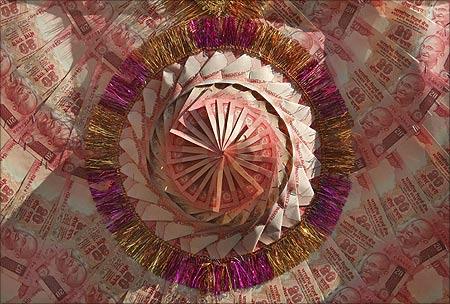 The rupee was Asia's worst performing currency this year, and the outlook for 2012 also remains bleak.
'India to see BIGGEST urban migration in next 15-20 years'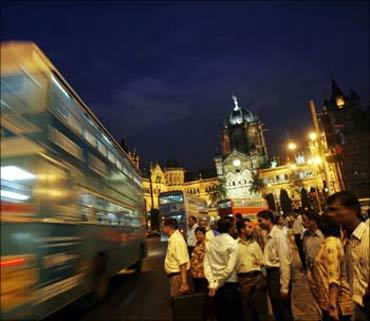 India needs to create 220 million jobs in the next 15 years and this is only possible by implementing the National Manufacturing Policy, launched recently by the government, says Arindam Bhattacharya, managing director, The Boston Consulting Group (BCG) India Pvt Ltd.
Why India's 2011 macroeconomic numbers are so poor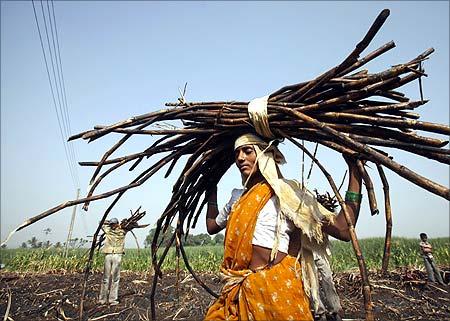 The unprecedentedly poor macroeconomic numbers for 2011 are the price of government mismanagement.
DC Design to unveil indigenous SUPERCAR at Auto Expo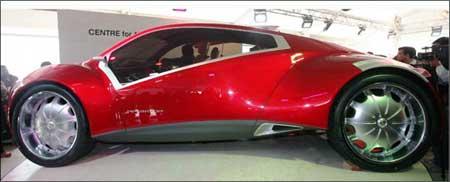 India's own automotive design house, DC Design, is all set to unveil a supercar at the forthcoming 2012 Auto Expo to be held in Delhi.
What do market leaders do in a slowdown? Increase prices!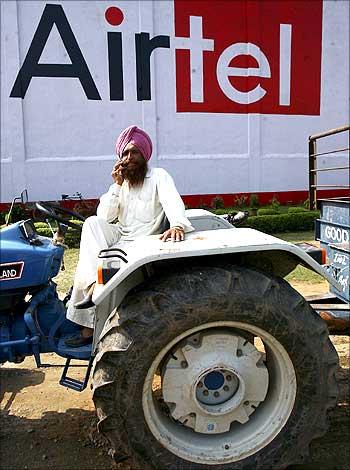 At a time when key economic indicators are pointing to a slowdown, market leaders in three sectors have been raising prices to maintain margins.
This is what will fuel India's divestment drive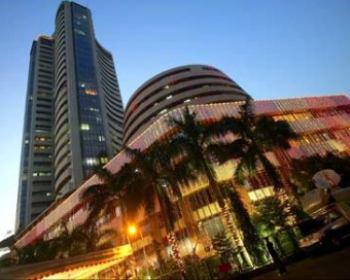 Cabinet set to approve broadened framework this week; market route to be pursued as well.
Software product start-ups rely on smaller cities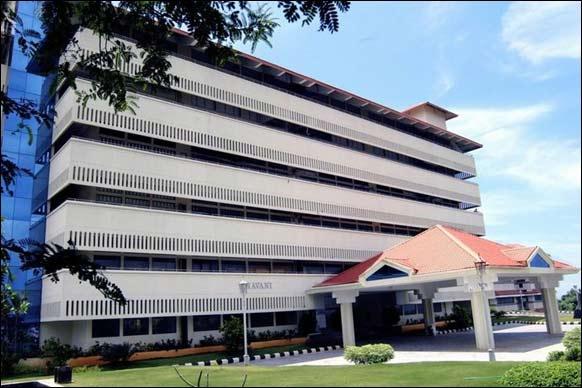 Marketing challenges apart, 300 firms sprout in past 5 years in Tier-2, -3 cities.
Nifty: Bearish trend likely to continue in 2012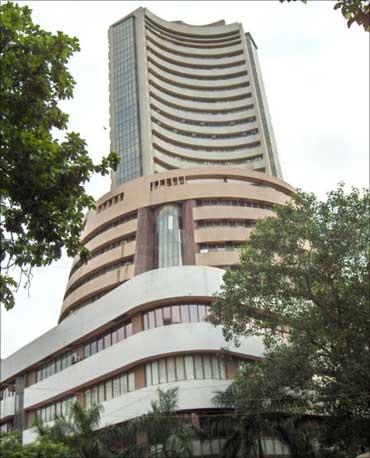 It is relatively easy to make predictions about market directions in 2012. Technically, this is a long-term bear market. There are no signs of recovery.
Now, shop on the move with the help of apps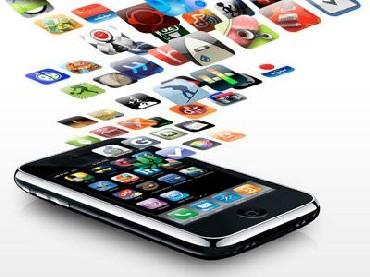 Shopping will become a lot easier when Reasoning Global eApplications, a Hyderabad-based multi-channel solutions provider for the retailing industry, rolls out its native applications (or apps) for BlackBerry, iPhone and Android-based platforms by the end of the current financial year.
Kingfisher to add more seats on A330s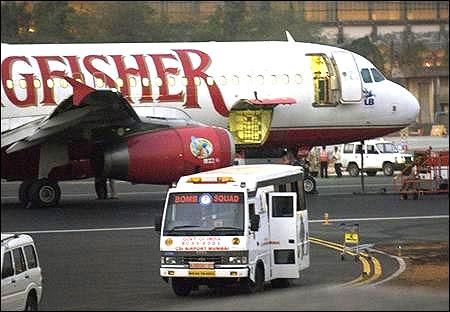 Plans to remove onboard bar to create space.
2012: This leap year may not be good for Sensex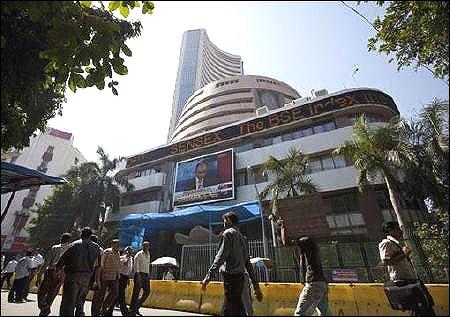 Leap years 2008, 2000, 1992 have not been great; this year may not be different.
The TOP 5 stock picks for the year 2012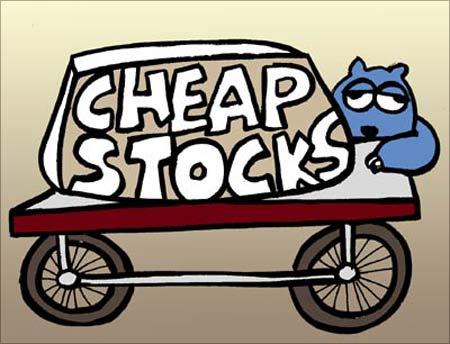 The Indian equity markets is one of the worst performing markets globally -- down for the calendar year 2011 by about 25 per cent in rupee terms and around 35 per cent in dollar terms.
Special: The BEST advertisements of 2011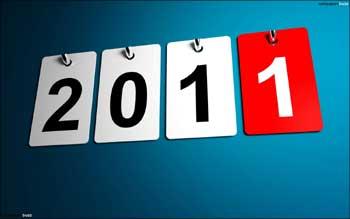 Though advertisements weren't exceptionally creative, they were very likeable. The top five of 2011.
IMAGES: Check out these HOT wheels for 2012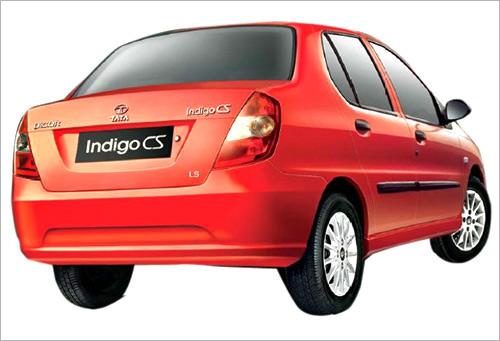 Tata Motors created the idea some four years ago with the Indigo CS, but not much has happened so far.
5 reasons Kolaveri Di became a HUGE hit online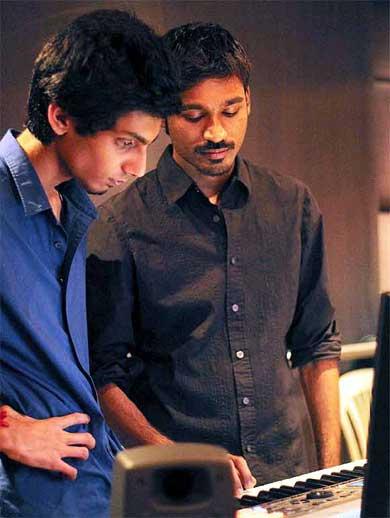 Mobile marketing campaigns that can engage, go viral and become a sensation for mobile consumers are now benchmarks for digital marketing.
How embattled Indian IT firms are adopting NEW strategies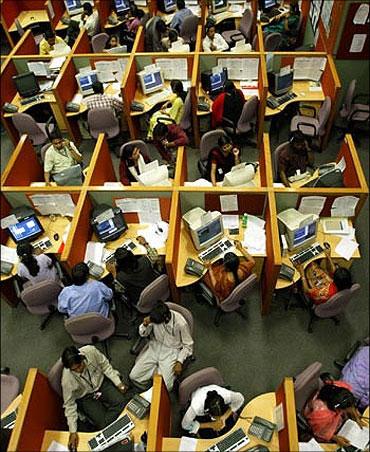 Faced with competition from low-cost locations and inefficiencies associated with unwieldy growth in head count, Indian IT companies are exploring non-linear growth strategies.
Govt loses Rs 5 lakh crore in stock market in 2011!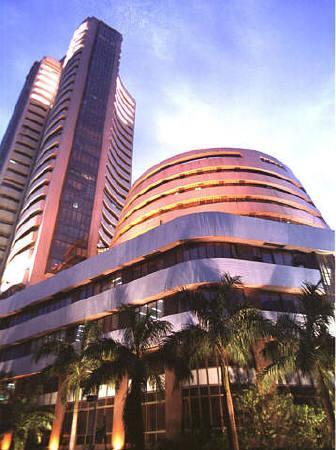 The Union government, the largest owner of stocks in the country, is also easily the largest loser in the stock market this year.
January 02, 2012
Petrol prices not to be hiked this fortnight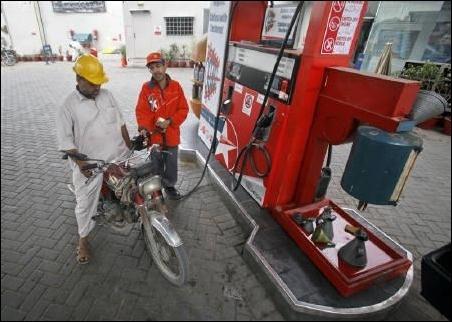 Petrol prices will not be raised this fortnight as state-owned oil firms apparently could not get political clearance for the over Rs 2 per litre hike in rates needed to achieve parity with the imported cost on account of the weakening rupee.
3G roaming: Telcos suppressed facts, says DoT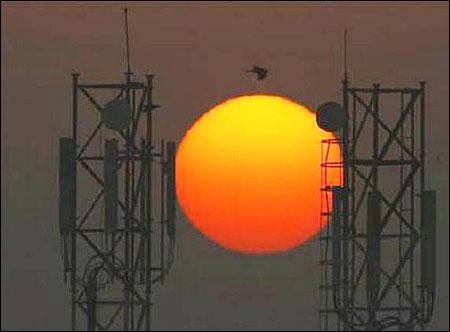 Filing an affidavit before the TDSAT, the department of telecommunication has requested the tribunal to dismiss the petition of telecom operators challenging the government directive to stop 3G roaming immediately.
Auto majors post mixed results in December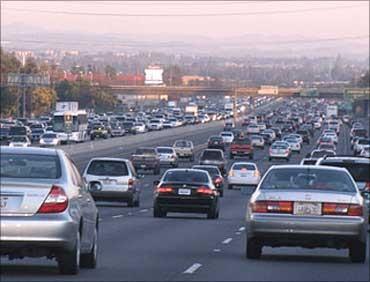 The month of December was a year of joy and celebrations for some auto companies, while for others it was a period of mixed reactions. This is because, even though the overall result wasn't so positive, some of its brands registered good sales.
15 most disliked CEOs in technology world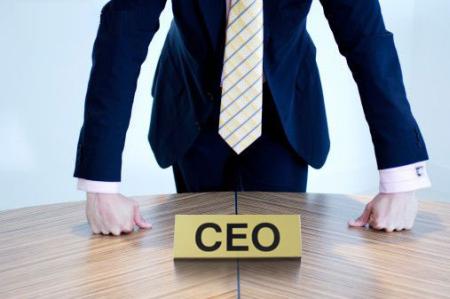 Employee review site Glassdoor has put together its year-end list of the most hated CEOs in tech.
Good news! Banks extend festive offers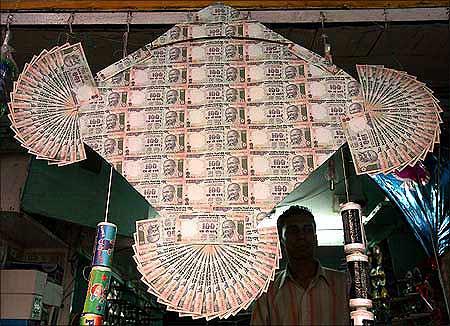 The festive season may be over, but festive offers on loans are open for the next couple of months.
Budget to be presented after state polls: Pranab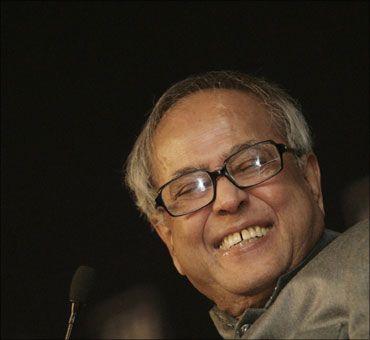 The announcement of the Assembly election schedule in five states between January 30 and March 3 has raised the possibility of rescheduling of the Budget for 2012-13 this year.
Bigger models to dot 11th Auto Expo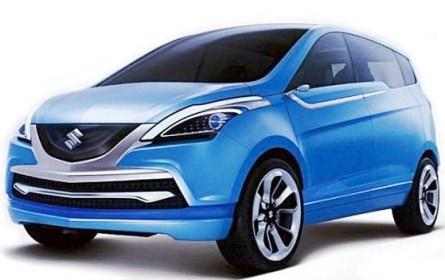 The 11th edition of the exhibition, one of the largest in the world in terms of participants, will kick-start on January 7.
15 countries that offer risky but high returns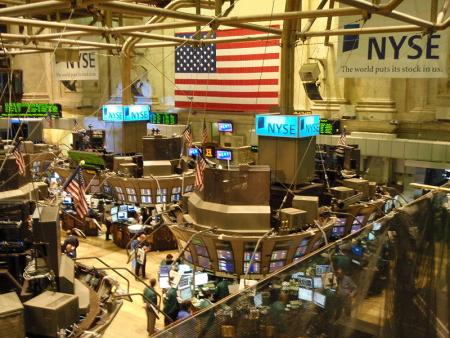 While markets like China and India are showing signs of slowdown, Frontier Markets continue to be an attractive destination for adventurous investors.
Investing: Gold will continue a good show in 2011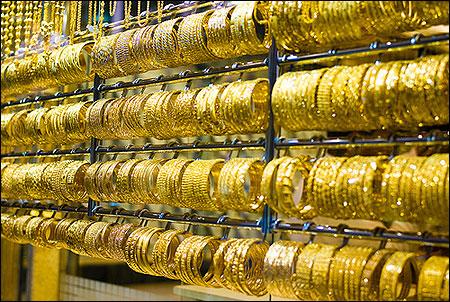 Other assets suffered badly, experts feel that the yellow metal and debt will continue good show.
How Vijay Mallya hit the headlines in 2011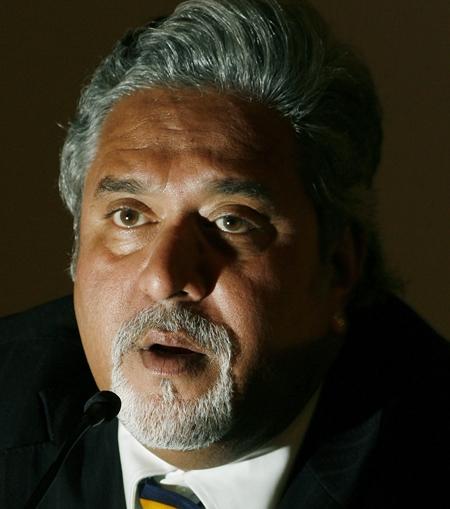 Getting his bruised Kingfisher Airlines ready for that auspicious occasion is the least of his worries, as Mallya is scrambling to find an equity partner to keep his Kingfisher aloft.
In PICS: 10 countries that will RULE world trade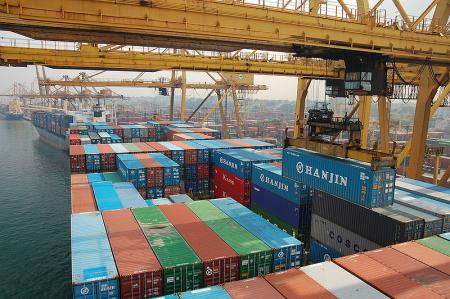 Trade is set to transform with most growth coming from emerging markets.
IMAGES: Amazing office buildings in India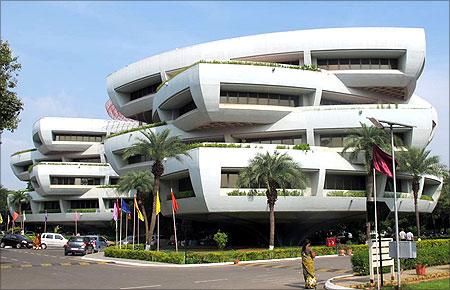 India prides itself on having some of the most contemporary designs for offices, especially in the IT sector.
PHOTOS: 14 SUVs set to hit Indian roads soon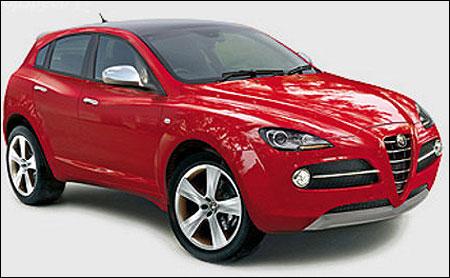 Upcoming 2012 Delhi Auto Expo will be special this time.
Archives
August - December 2011
|
July 2011
|
June 2011
|
May 2011
|
April 2011
|
March 2011
|
February 2011
|
January 2011
|
December 2010
|
November 2010
|
October 2010
|
September 2010
|
August 2010
|
July 2010
|
June 2010
|
May 2010
|
April 2010
|
March 2010
|
February 2010