Live Chat: Union Budget with Sam Pitroda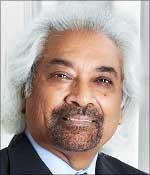 S
am Pitroda
is an internationally respected development thinker, telecom inventor and entrepreneur.
He has spent 48 years in information and communications technology and related human and national developments and is currently advisor to the prime minister of India on public information infrastructure and innovations.
Sam Pitroda, who holds close to 100 worldwide patents and has published and lectured widely in the US, Europe, Latin America and Asia, will be answering your questions on the Union Budget at
6 pm
on
February 28
.
Do join in.
(
The date and time of the chat may change due to circumstances beyond our control.
)