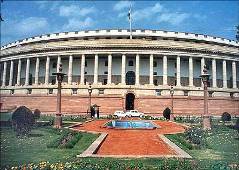 Union finance minister Pranab Mukherjee said on Thursday he will spend an entire month interacting with all stakeholders and look into their suggestions and proposals to be included in the budget.
"I will spend a full one month interacting with all stakeholders for suggestions and proposals for budget," Mukherjee said in Kolkata.
Stating that he would not speak about policy matters till the Union budget, Mukherjee said, "I will have interactions with trade bodies, trade unions, state finance ministers, the cooperative sector and the private and public sector to expose myself to suggestions for the budget."
He indicated that the government was looking into the problems of the small and medium sector. To a question Mukherjee said, 'there will always be a gap between what should be done and what can be done. The Union Budget is usually presented on the last day of February every year'.