All men, all engineers: Meet the CAT 2013 toppers
| | | |
| --- | --- | --- |
| | | |
All the eight candidates who scored 100 percentile this year are engineers. While two have a master's degree in engineering, the others have a bachelor's degree. Only one girl has managed to feature in the Top 10.
The results for the Common Admission Test 2013 were announced today.
The competitive entrance examination for admission into post graduate programmes at the Indian Institutes of Management and leading business schools in the country, has thrown up a total of eight toppers. All are engineers and males. Of these two have a masters degree in engineering.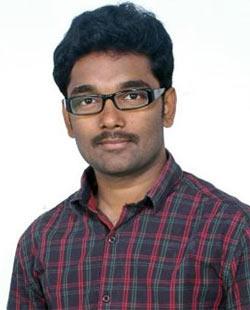 Andhra Pradesh topped
the list with four toppers (100 percentilers) -- one each from Hyderabad, Samalkot, Secunderabad and Vijayawada. The other toppers include three from Mumbai and one from New Delhi.
Three of the toppers have work experience in fields like automobiles, technology, and client servicing.
About 10 candidates have scored 99.99 percentile, which includes one female.
Siva Surya Teja, from Samalkot, Andhra Pradesh, is one among the eight toppers this year.
In fact, even before the results came out, there were talks that he might be one of the likely toppers.

Speaking to PaGaLGuY, Teja said, "I was confident about the CAT this year. But I was scared when my name started doing the rounds as one of the toppers. Now, I am very happy."
Teja, 24, has completed his engineering from JNTU Anantapur and has been working with Infosys Hyderabad for the past two and a half years.
This was his fourth attempt at the exam. While his first attempt was only to understand the exam, he scored 99 and 96 percentile in the second and third attempts respectively.
Please find his CAT scorecard below:

Speaking of his strengths and weaknesses, Teja said, "I was confident about Quant as math is my strong point but not very confident about English. This year I worked put in more effort in the verbal section."
He did not take full-time coaching and only took the SIMCAT and the TIME online series.
Apart from CAT, Teja has also cleared qualified Indian Institute for Foreign Trade (IIFT), Delhi and will be going for the interview this year. He has also taken the Xavier's Aptitude Test (XAT). His dream b-school is IIM Ahmedabad, and he wants nothing less than Ahmedabad, Bangalore or Calcutta.
"When I had scored 99 percentile, I had calls from some IIMs but did not go for the interviews. I want to study only from the top b-schools," he said.
Teja had also acquired almost a celebrity status in his district due to his flair in math.
The topper has also done a couple of math magical shows. Numbers apart, the topper also likes writing poetry and reading books.
Please click NEXT to continue reading...
Image:
Picture used only for representational purpose
Photographs:
Adnan Abidi/Reuters
'This year I made sure that I hit all problems with accuracy.'
Abhiram Iyer, 23, who scored 100 percentile this year holds a dual degree (BTech+MTech) in Mechanical Engineering from IIT Madras.
Originally from Mumbai, Iyer has been in Chennai ever since he went there to study.
He has been working for one and a half years now. This was his third attempt at CAT and had scored 99.4 and 98.99 per cent in his last two attempts respectively.
Talking about a specific strategy, he said, "This year I made sure that I hit all problems with accuracy. I even left some questions because I was not sure about them."
He also added that he had a weakness in memorising formulas and definitions.
For that Iyer had prepared an excel sheet which contained all formula and definitions.
"I did not want to waste time thinking about formulas and basic concepts. I went through this sheet thoroughly before the exam. This helped me a lot."
Apart from this, he had taken mocks from IMS and TIME.
He has also qualified for the IIFT. Apart from this, he has taken XAT, NMAT, and CMAT.
"I wanted to have some back up this year. In my first year of attempt, I had only taken CAT and only had one call from IIM Indore. This time I did not want to commit that mistake."
Iyer loves reading and writing and is also preparing for CFA Level-II. He wishes to write a book soon.
***
Karthik Kumar, 22 from Vijawada is also among the top scorers this year.
When CAT 2013 topper Kumar Karthik got 99.35 percentile in CAT 2012, he knew an even better score was within reach.
The only roadblock was the Verbal Section where he managed only 85.5 percentile.
To counter that, he started focusing only on the Verbal section as he was confident about Quant.
"I was not at all into reading. After CAT 2012 results, I made a conscious effort to read a lot of books and newspapers," he shares.
Kumar has completed his BTech and MTech (dual degree) from IIT Kharagpur.
For the past six months, he has been working with Oracle in Hyderabad.
Kumar who took a crash course for two months at TIME and test series from IMS feels external coaching helped him perform better in the exam.
"The course helped me keep in touch with Quant. My own efforts were geared towards Verbal," he said.
While last year Kumar had attempted the XAT, CMAT and IIFT, this year he only took the CAT.
He'd also received calls from the IIM Kozhikode, IIM Indore and FMS last year but could not convert.
So, what will be the strategy to convert his calls this year?
"Since I have some work experience behind me, I want to gain knowledge about my field. I have also been working on my GK and communication skills," he said.
The topper has represented IIT Kharagpur in swimming and water polo. He also enjoys playing lawn tennis and volleyball.
Image:
Abhiram's CAT 2013 scorecard
Photographs:
Courtesy PagalGuy.com