What you must know about buying a second-hand bike
| | | |
| --- | --- | --- |
| | | |
Second-hand bikes are cheaper, available without a waiting period and more convenient than buying a first-hand bike. But it also has its pitfalls warns Sagar Basandani.
Before you crack the deal, don't forget to ask for the original bill and the Registration Certificate.
Seeing the condition of the bike and all the papers in place, you will most probably be asked to fill up certain forms or complete legal formalities.
The most important thing for the whole trade is the (TVRC) Transfer Vehicle Registration Certificate.
This certificate gives the new owner the legal possession over the motorcycle.
The documents required to attain TVRC are as follows: the original registration certificate (RC) of the vehicle, insurance certificate, form 29 and 30 respectively, which can be procured from the RTO/agents, valid address proof, pollution certificate, valid identity proof and an attested photocopy of each of these documents.
Form 29 is Notice of Transfer of Ownership of a Motor Vehicle.
This is duplicated after the process of TVRC is done and is handed over to the new owner of the bike. Form 30 is an application for intimation and transfer of ownership of a motor vehicle.
This is duplicated when an agreement of Hire-Purchase or Lease or Hypothecation is made.
The copy with the approval of the Registering Authority to be given back to the Financier at the same time for putting an entry of transfer of ownership in the Certificate of Registration and Registration Record Forum 24.
Courtesy: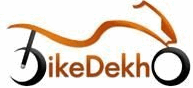 How to get the bike registered on your name
What you need first is to get a sale deed signed by the seller in presence of at least two, and then get this attested by notary.
Who knows when you might need it! In case of a dispute, you at least have a document in hand to back your claim.
After performing all the initiatives, you will need to either walk up to the RTO office to complete the remaining process of ownership transfer.
As an alternative, if you find it difficult, you can seek help of an agent outside RTO office building.
Once the agent is fine with the documents you are carrying along, make sure to negotiate the processing fees, as they tend to charge more from those who look first time comers.
The fee charged generally varies at places however it should be not more than Rs 1,000.
You can expect the Forum 29, acknowledged by RTO, to be handed over to you the same day.
However, you may get the RC in a couple of days.
Remember that the whole process is to get done within 14 days from the purchase date.
In the real world, you might experience an exception to what we suggested, but that's how it works to officially own a used bike.