What you must know about buying a new bike
RideTillIDie.com
A two-wheeler is the most preferred mode of transport for many of us. But what are the things one must keep in mind before purchasing a bike?
Last week, Sagar Basandani told us about the pitfalls to watch out for while purchasing a second-hand bike (here).
This week, we list out the things you must consider before buying a new bike.
Whether you are a novice or a seasoned pro, you might do well if you carefully consider these few points before you put down that huge sum for a new bike.
Read on to know what goes on in the minds (and heart) of bikers while they buy a new bike:
1. List down your needs
Ask yourself why you need the bike
If you require it just for casual riding within your town/city for twice or thrice a week then you could consider settle for a classy bike.
It might not score high on mileage but it makes a statement.
But if you need it for long expeditions then comfort, mileage and performance is what matters the most.
So, first know what you (not your friend) require!
2. Draw up your budget
Consider the cost of the bike that you are ready to spend.
To that add the cost of safety gears, maintenance cost, insurance cover charges, etc.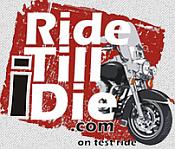 Photographs:
vespa.com
What you must know about buying a new bike
3. Research and rate
Even within your budget there will be several options.
See what works for you.
If you're confused, write in to us!
Invite opinions and suggestions from experienced bikers in your friends circle and family.
Eliminate those bikes that do not receive good feedback.

4. Take a test ride
Surely by now you are itching to hit the road but don't be too eager.
Take the bike you've zeroed in on for a test ride.
This is important.
You will realise if the bike is in fact good for your body structure only after you have taken it for a spin.
Image:
Rodeo RZ
Photographs:
mahindrarodeorz.com
What you must know about buying a new bike
5. Buy it!
You've jumped through the loops.
You've done your research.
You've been patient.
Now put down that money you've been saving

6. Don't forget your safety gear:
Accessories are as important as the bike.
Invest in safety gear -- helmets, jackets, eye gear and other equipments you might need.
These will go a long way.
Image:
Rodeo RZ
Photographs:
mahindrarodeorz.com