Leaked! Spy photos of the Ducati Scrambler
RideTillIDie.com
A fan has managed to click and leak pictures of the Ducati Scrambler which was showcased inside a so called 'secret room' at the World Ducati Week recently

Last week, Ducati had given a sneak peek of the much awaited Ducati Scrambler to world motorcycle fans at the 2014 World Ducati Week.

There was no unveiling as such; rather fans were just given a glimpse of the Scrambler inside a 'secret room'.

Security was absolutely tight and Ducati only let in groups of eight or less inside the secret container to have a glimpse of the Scrambler. Cameras and even cellphones were not allowed at all, lest images of the Scrambler be leaked out.
That clearly has not worked as one big fan managed to take a shot and post it on Facebook.

The retro yellow paint scheme looks cool and also pretty visible is the forward cylinder of the V-twin motor, confirming our earlier reports that the new Scrambler would be powered by one of Ducati's smaller air-cooled v-twin motors. The original Scrambler series bikes from '60s and '70s were powered by single cylinder engines.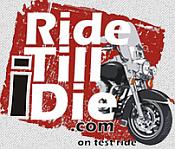 Image:
The leaked picture of Ducati Scrambler