Bike tips: How to start up with low battery
Raza Ahmed
When you can't kickstart and your battery's dead
Left the key in the ignition with the parking lights on? Cranked the engine too long and now the battery is juiced out? You can kickstart the motorcycle in such condition, just don't forget to tap down to neutral. But wait.
Is it a Yamaha R15, Pulsar 220 or a Honda CBR250R? So your kick lever is missing?
Here is how you get your bike started and running.
Courtesy: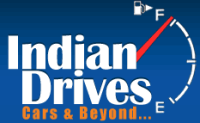 Bike tips: How to start up with low battery
The theory
Your motorcycle starts when the starter motor connected to your flywheel rotates it and this generates current from the alternator, causing a spark.
A precise calibration is done to cause the spark in the engine block at the compression stroke, when the air fuel mixture is compressed and ready to be ignited.
Now with your battery juiced out, the starter motor is not going to work. Therefore, the momentum of the motorcycle will be used to generate the same rotation in flywheel. We know that, the engine transfers power to the clutch, the clutch to gearbox, and the gearbox to the wheels through the chain.
In this attempt to start you motorcycle, this process is reversed, and the momentum of the wheels is transferred to the flywheel through the same network of components.
Bike tips: How to start up with low battery
How to go about it
Find yourself a hill or slope, somewhere your motorcycle can roll down. Or find yourself a friend who could push your bike a little distance.
Now keep your ignition on.
Switch to second gear and grab the clutch. Now roll the bike a few meters until you reach to a speed of approximately 12kmph. Then release the clutch and you will hear the sound of the engine starting.
Grab the clutch again immediately and gradually increase the throttle to avoid the engine from stalling or going too fast.
Repeat this procedure if the motorcycle does not start.
Check for other causes like a failed ignition or low fuel pressure. Further, this method works for manual transmission motorcycles, with or without a kickstart. It is not a method to start a scooter with automatic transmission or CVT.