The 2012 Yamaha Ray rolls out at Rs 46,000
Ayan Sengupta, IndianDrives.com
After offering us a first look at the Auto Expo, this two-wheeler has now officially launched in the market. Here's a look at its specifications.
Yamaha officially makes its entry into the country's scooter market with the introduction of the new 2012 Yamaha Ray.
The newly launched scooter is valued at Rs 46,000 (ex-showroom Delhi).
Touted as a scooter for women, the company has gone all out to please the fairer sex, assembling not just the scooter but a rider training plan for ladies, in addition to an assembly line that is controlled completely by women.
The new scooter was showcased at the Auto Expo initially, when the company declared Bollywood hottie Deepika Padukone as the brand ambassador for its new product.
Courtesy: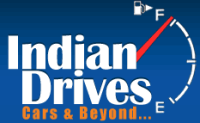 Image:
Actor Deepika Padukone at the launch of the Yamaha Ray 2012 in Mumbai back in July
The 2012 Yamaha Ray rolls out at Rs 46,000
The authorised specification is an automatic scooter, catered by an innovative 113cc engine, with 7.1PS at 7500 revolutions per minute and 8.1Nm of torque, which must be brilliant from the under square engi#8800 the upper torque remains at a low 5,000 revolutions per minute.
At 104 kilograms, the new 2012 Yamaha Ray is a light scooter and must have excellent recital. The company also assures best consistency and economy. The chassis specification is superlative, comprising telescopic forks up front, 130 millimeter hydraulic brakes and 90/100-10 tyres.
The Ray will be obtainable in six different colours comprising burgundy, black, blue, pink, grey and purple. The company will also populate showrooms with more women representatives to assist potential Ray purchasers.
Yamaha proposes a fight with the new scooter, taking a directed 20 per cent market share in the next four years. The company is presently working towards completing its new Chennai facility by January 2014 and wishes to sell around one million units by that year.
The year 2016 will witness a sale of two million units of the new 2012 Yamaha Ray.
The company declared that it will be capable of making 2.8 million units by 2018, and its products will be for the Indian market plus for export.
Image:
The Yamaha Ray 2012