At the launch of the bone marrow transplant centre at Nanavati Hospital in Mumbai, Shah Rukh Khan revealed how his son AbRam was rescued in the same hospital which has a ward named after his mother.
Photographs and video by Afsar Dayatar/Rediff.com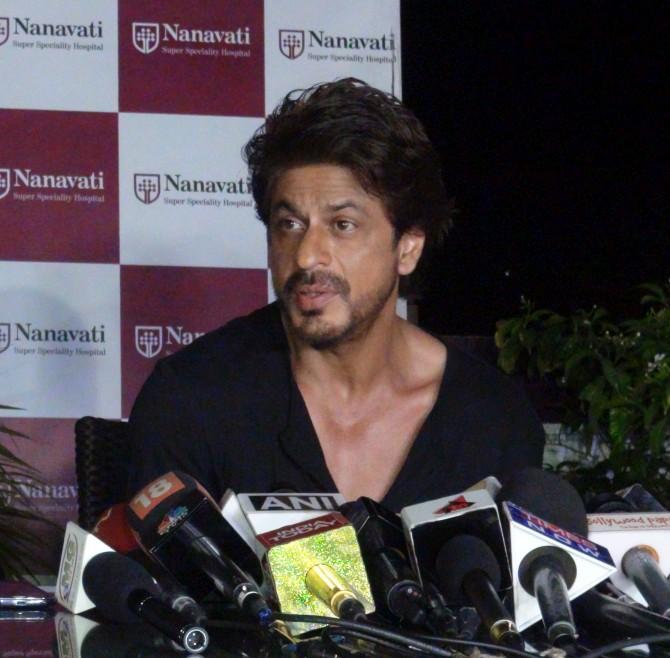 IMAGE: Shah Rukh Khan interacts with mediapersons after the launch of bone marrow transplant centre at Nanavati Hospital, Mumbai.
Not many people know that Shah Rukh Khan and his family have a special association with Nanavati Hospital in Vile Parle, Mumbal.
On March 17, he inaugurated its bone marrow transplant centre.
At the launch, the star shared the special bond he had with the staff and the hospital.
"I have been associated with Nanavati Hospital for years. The association started as a patient. Dr Ali (Irani) has looked after me and my various injuries. He has looked after my sister, my wife. Very few people know this that when my third son, Abram, was born, he was very unwell. He was rushed to the paediatric centre here and looked after even before we could meet him. It's a strange cycle that my child was saved in the hospital which has a ward named after my mother. I am thankful to them."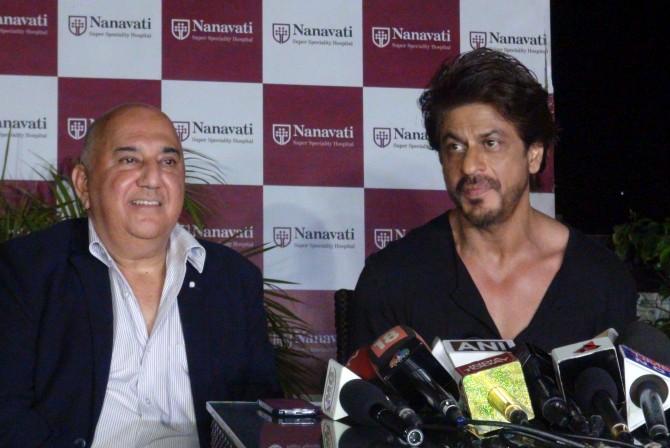 Speaking about the importance of the transplant centre, SRK revealed, "There are 10,000 cases (of bone marrow transplantation) which happen in India every year, out of which 1,000-2,000 (cases) must be here in Mumbai. This will turn out to be one of the biggest bone marrow transplant centres in the world, at least among the top 5."
Watch the video below to listen to Shah Rukh speak at the launch.