Is social media the right platform to voice complaints about your employer?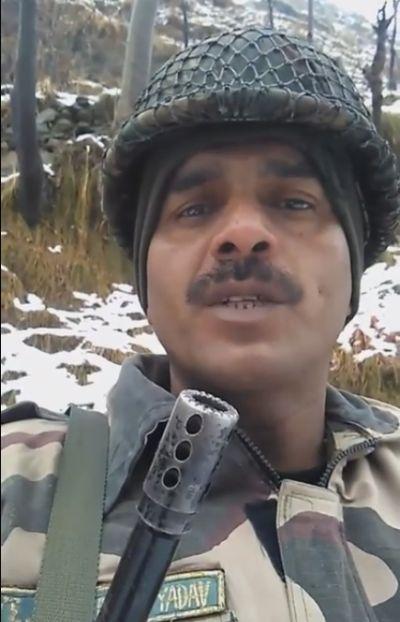 Our attention this week was captured by a video of Border Security Force jawan Tej Bahadur Singh complaining about the inadequate and poor quality of food BSF soldiers posted at the Line of Control in Kashmir receive on duty.
The video went viral. Both Prime Minister Narendra Modi and Home Minister Rajnath Singh have asked for action.
The BSF reacted too. 'Constable Tej Bahadur as an individual has a difficult past. From the initial days of his career, he needed regular counselling,'" the BSF said in its statement released to the media.
'Different correction mechanics have been applied for the individual's welfare as he was a habitual offender of absenteeism without permission, chronic alcoholism, misbehaving and using force with senior officers and certain other acts against good order and discipline,' the BSF added in its statement.
On Thursday, January 12, Central Reserve Police Force constable Jeet Singh released a video highlighting poor pension schemes.
'What welfare do we get... we don't get any pensions, no ex-servicemen quota, no medical benefits... don't we deserve this... Please spread the message and share this video as much as possible,' the constable says in the video.
These videos lead us to ask: Is it ethical to criticise your employer in public?
Is social media the right platform to voice your concerns? Tell us.