The battle for eyeballs is on. Vikash Jain and Gaurav Jindal report.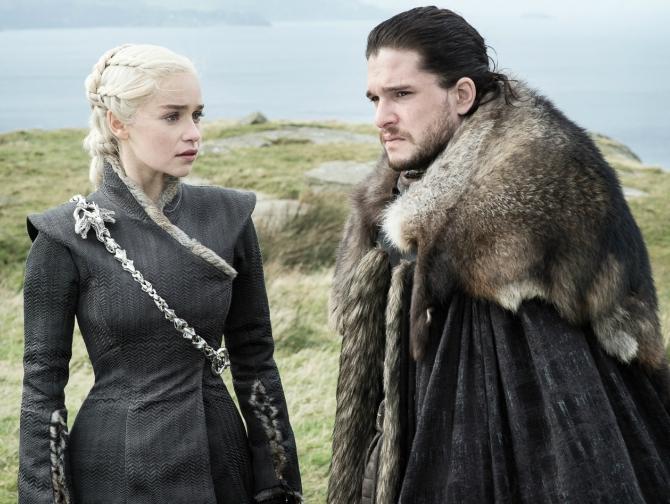 Such was the demand for Game of Thrones that Hotstar was brought down for nearly 8 minutes.
The nature and scale of demand has since set the context for new-age entertainment for Indian audiences, as well as global players leading OTT consumer behaviour in the West.
Winter arrived on Indian screens somewhere in the middle of summer this year.
The seventh season of the much-hyped fantasy series Game of Thrones (GOT) premiered on HBO in July. Die-hard fans made plans to block spoilers on their social networking sites, until they had access to torrents or other dubious sources (GOT remains one of the most pirated shows).
Except, they didn't have to.
For the very first time, GOT was made available in all its uncensored glory to Indian audience's minutes after its US telecast, courtesy online streaming app Hotstar.
Hotstar also created a audible buzz around this video-on-demand (VOD) offering, with clever out-of-home advertising, including campaigns like 'Torrents Morghulis', puns intended.
Such was the demand that even Hotstar, which was fully armed with a platform built to handle large surges in subscriber traffic, was brought down for nearly eight minutes.
The nature and scale of demand has since set the context for new-age entertainment for Indian audiences, as well as global players leading this consumer behaviour in the West.
Video over-the-top (OTT) had truly arrived in India, much like winter had in GOT.
Netflix and Amazon Prime Video, the two giants in the digital OTT arena, have matured rapidly and are gaining market share in India.
Netflix, across other regions, has proven to be a market maker. For example, their entry in Germany increased subscription VOD (SVOD) penetration greatly.
Amazon Prime Video video service is available in select markets (India is the fifth, after the US, the UK, Germany and Japan) and it is priced far competitively at $7 per year. For Amazon, the Prime service is more than just a video service,and is linked to its e-commerce marketing strategy as well.
OTT in VOD services in India have witnessed significant momentum driven by structural market changes, including increasing smartphone penetration and high-speed Internet on mobile devices at affordable prices post-Jio launch. These factors have tremendous potential to disrupt traditional television and are already paving the way for a multi-screen, time-shifted and on-demand viewing experience.
In future, we believe that there will be four main sets of players competing in the Indian digital entertainment space:
Broadcasters (Examples: Voot, Hotstar, SonyLIV and OZEE): For most of these players, catch-up content, or TV reruns, are the mainstays, with the trend extending to regional content and content-around-content as well.
Content owners/creators (Balaji ALT, TVFPlay): Content creators too have jumped on the video OTT bandwagon with their own productions.
International expansionists (Netflix, Amazon Prime): Netflix and Amazon are the only major 'subscription-only' VOD providers in India. In the absence of a local television content library, they are both investing heavily in acquiring TV shows, films and originals.
Telecom operators (Jio TV, WYNK): The launch of Reliance Jio laid the ground for a content war among the major telecom operators in India, forcing them to cobble together TV channels, movies and other entertainment content to launch OTT apps.
With multiple, well-funded and established players from different parts of the media and entertainment value chain showing interest in video OTT, the market is sure to remain competitive in the near future.
There will be increased focus on innovative business models, streamlined operations, lower costs and superior viewing experiences. Nimble enterprises that are able to respond quickly and effectively in this dynamic landscape, while exploring creative ways to partner with peers will likely emerge winners.
It will be a hard battle, and chaotic, perhaps. But maybe it is worthwhile to remember Littlefinger's famous words in GOT: 'Chaos isn't a pit. Chaos is a ladder.'