Will your date like the usual flowers and soft toys or should you think of something more thoughtful and useful?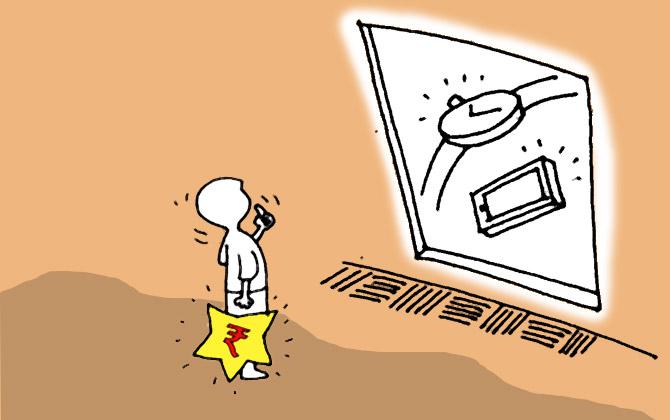 For years, Valentine's Day has been the day when hopeless romantics unleash their confined feelings for their lovers.
Although the enthusiasm is indeed contagious, many find themselves feeling apprehensive about how to please their lovers.
You may find yourself looking up gifts online, calling your friends for suggestions, or spending hours in the shopping mall to find the perfect gift for your girlfriend or boyfriend.
For all you love birds, here is a list of trophy presents your lover will definitely adore.
For the ladies
Although she will never admit to it, every little girl has daydreamed about their ideal Valentine's Day, thanks to the romantic fairy tales she's read in the childhood and the movies she's grown up watching.
She definitely has high hopes for the awaited day and may expect you to treat her like a princess.
Therefore, it is essential for you, the gentleman aka Prince Charming, to impress her by gifting her something she will always remember -- either because of its beauty or its usefulness in her life.
1. Perfume
We know you love the smell of her perfume. In fact, you can recognise her by her scent in a room full of different people.
For the special day, it seems perfectly smart to buy her the bottle of perfume she adores. Not only will it be useful, but she will appreciate how observant you are of her choices.
2. A smartphone cover
All this while, you have been adoring the cute texts she sends you.
How about a trendy phone cover for the lady?
Think about a cover that'll make her smile -- her favourite animated character, one that glows/glitter or one with hearts, flowers and mushy quotes.
Every time she touches her smartphone, she'll think about you.
3. Music
Almost all girls love music.
Be inspired by Victor Hugo's famous quote 'Music expresses that which cannot be put into words' and buy her a DVD of her favourite artist.
For the men
Although he may cast a dismissive wave to the V-Day social obsession, deep down, he is as excited about it as you are.
Make him remember this special day by choosing the ideal gift.
1. A video game
Although you may hate his love for video games, it is perhaps the only thing he loves as much as you.
If your boyfriend is a gamer guy, the newest version of his favourite DVD game will light him up.
2. A sharp suit
Don't you love it when he looks sharp and polished in a suit?
Girls melt at the sight of their lovers all dressed up. Buying him a lovely tie that suits his personality will definitely complete his look.
Not only will it be a refreshing change from the teddy bears and roses he expects, it will be useful too.
A little bit of thought in choosing your gift will make this V-day special for the two of you.
The author Joyeeta Palit, an alumnus of Jadavpur University, is a shopaholic who follows the latest trends in fashion and works as PR and brand communications manager at Acropolis Mall, Kolkata (Merlin Group).