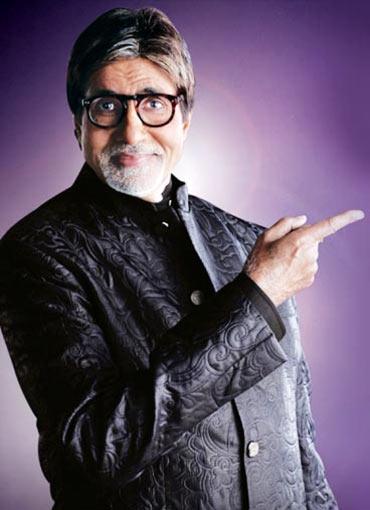 We invited readers to share with us the one thing in their life they'll always regret.
Here are some of the most interesting responses. Share your responses on the message board below!
---
R
eader Nilesh Parekh
writes in: "I am a software engineer by education and today I am working for one of the world's biggest company as a Tech Lead and soon going to be promoted to Project Lead.... although I am fairly happy with whatever I am and wherever I have reached... the one thing I will always regret is ... I should have become a doctor
I had interest in biology right from beginning and was one of the students in my college whom teachers invited for a group discussion, share knowledge on dais in front of about 100 students...
I took one single decision that changed my entire life... Instead of choosing medical line... I opted for engineering...
I respect the engineering degree I have earned, the college I studied in, the work I do, and happy about my knowledge and performance too... but the only thing I feel bad about is... I could have become a doctor... a Heart Surgeon!
---
Professor Bharat Sant says, "Take as much time as you can to decide. Once you decide, take another decision: I will not regret whatever the consequences. This exercise, with every experience gained, will strengthen your mind, develop self-confidence, and by itself is a great motivator of success and happiness."
---
Ankit Shivam tells us, "I was offered a post in a company by my friend. But I did not accept that. My other friend grabbed the opportunity. He is now holding a good position and having a salary package of 5 times what I am having now."
Opportunities are never lost, they are snatched by someone.
---
Sushil Kumar shares this: "I used work for an IT comp on Bannerghata road and she was with another IT comp in the adjacent building. We would board the same bus for office. Everyday I would see her and decide, i will say hi to her tomorrow. That day never came. One day she caught me when I was staring at her, and smiled. It was so unexpected that, I couldn't react. Two months after that incident, she disappeared. It's been one and a half years, and to this day i regret about the fact that i didnt smile back at her. Dont know her name, where is she now, no way to find that out..."
---
 Tell us about the one thing in your life you'll always regret.

On November 9, Prashant Batar became the first contestant to win Rs 1 crore in Kaun Banega Crorepati 4.

Batar won Rs 1 crore with one lifeline to spare.

He then had the option of playing for the big jackpot of Rs 5 crore.

The jackpot question: Who was the first person to be born in Antarctica in 1978?

If he knew the answer, the young man from from Meerut in Uttar Pradesh would win the biggest prize money on a game show in Indian television.

If he gave the wrong answer, his prize money would fall to Rs 320,000.

It was a very tough question and Prashant had the option of quitting the game.

His father Veer Singh Batar, who was seated in the audience, wanted Prashant to quit if he was not sure of the answer.

Economist Ajit Ranade, the expert on the show, thought the risk of losing all that money was too big for Prashant to take if he did not know the answer.

The great Amitabh Bachchan, who has anchored Kaun Banega Crorepati 4 with brilliance, elan, grace and quick wit, seemed to suggest that Prashant should quit when he was ahead.
Prashant perhaps thought he was on a roll and took the chance -- when he should not have -- answered incorrectly and lost an unbelievable Rs 96.8 lakhs.
The biggest loss on a game show on Indian television.
As Mr Bachchan said at the end of the show, it is important to take risks in life, but one should always weigh the consequences carefully before doing so.
Tell us about the biggest mistake you've made in your life -- an investment you shouldn't have made, a proposal you should have accepted, an e-mail that you shouldn't have sent or a 'yes' that actually should've been a 'no'.
What is the one thing in your life you'll always regret?
Post your responses on the message board below.
These are lessons all of us can learn from.