As per PornHub's latest report, Sunny Leone, Mia Khalifa and Lisa Ann are among the top pornstars Indians search for online.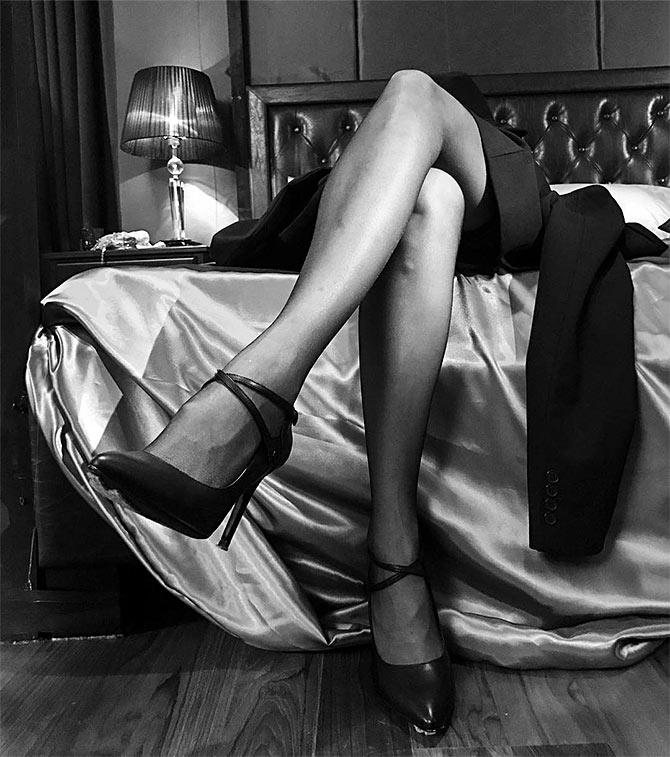 IMAGE: Sunny Leone is among India's top searched porn stars, PornHub revealed.
Photograph: Kind courtesy Sunny Leone/Instagram
Leading adult content website, PornHub has released its annual report on porn consumption across the world.
India is ranked the 4th biggest consumer of porn among countries worldwide! The United States of America, the United Kingdom and Canada are among the top three consumers.
The report further suggests that Indians have cut down on their porn consumption from the previous year. Last year, India was third on the list of countries consuming porn content.
This year, the three categories Indians searched the most were -- teen, lesbian and big d**k
The top three pornstars Indians looked for came as no surprise either. Sunny Leone topped the list, followed by Lebanese Mia Khalifa and American actor-dancer Lisa Ann.
The proportion of females watching porn world over has also gone up by 2 per cent this year. Philippines, Brazil, South Africa, India and Sweden are among the top countries with female subscribers.
In India, 30 per cent females watched porn last year.
According to the report, the website received 23 billion hits overall while 3,110 petabytes of porn was streamed in 2016.