People dressed up in period costumes to show their love for the noted author.
The event marked the start of a 10-day Jane Austen festival that celebrates the 19th century author who lived in the city from 1801 to 1806.
This year, the annual event coincided with the 200th anniversary of 19th century author's death. It saw hundreds of people parade through city centre streets dressed in Regency costume.
Here are some glimpses of the festival.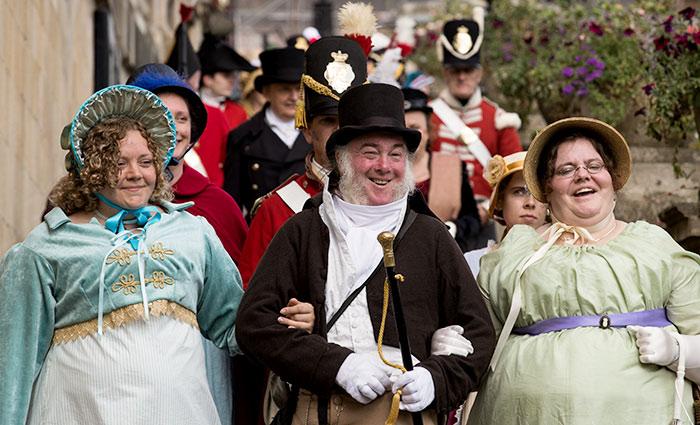 Participants dressed as characters from the author's novels gather in front of the historic Georgian Royal Crescent.


All photographs:

Matt Cardy/Getty Images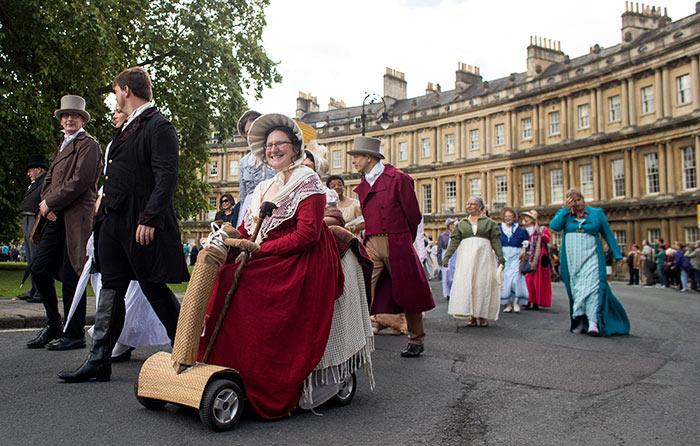 A lady on a decorated mobility scooter joins participants as they walk past the Circus in the city centre in Bath, England.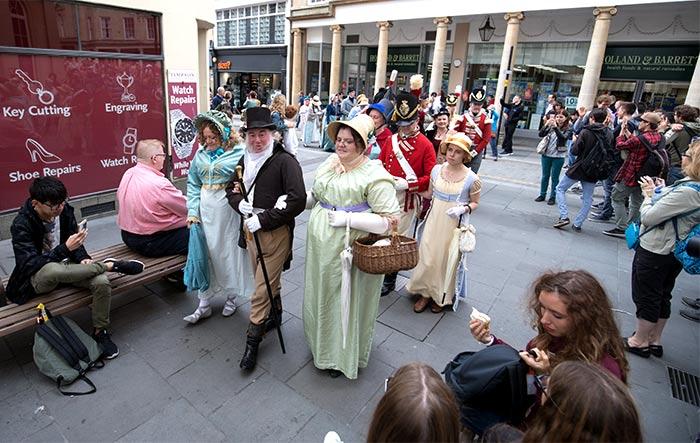 The participants also visited the Jane Austen Centre, a small museum that chronicles Jane Austen's life, at Bath.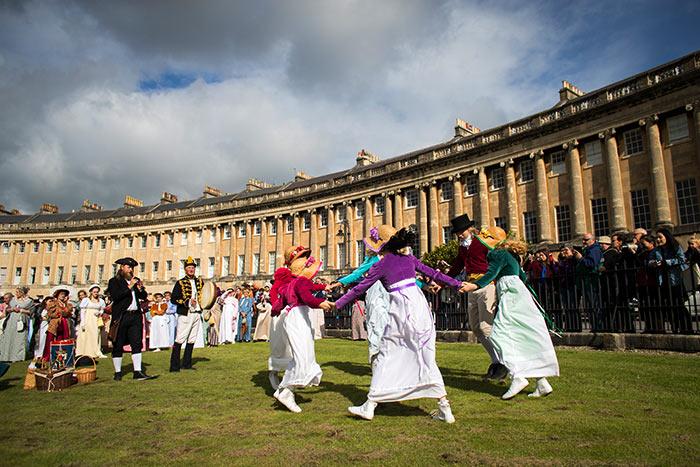 Participants dance on the lawn of the historic Georgian Royal Crescent.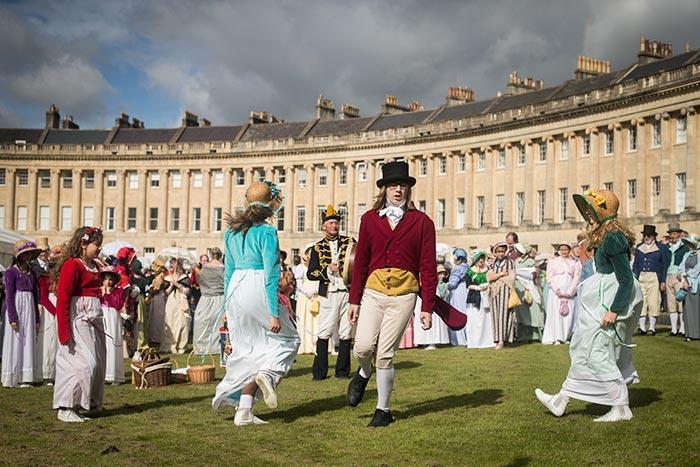 The festival saw fans from across the world.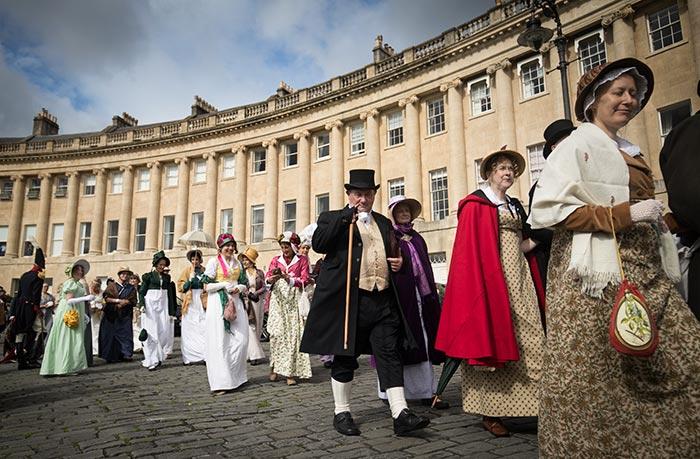 Over hundreds of fans took part in the signature parade.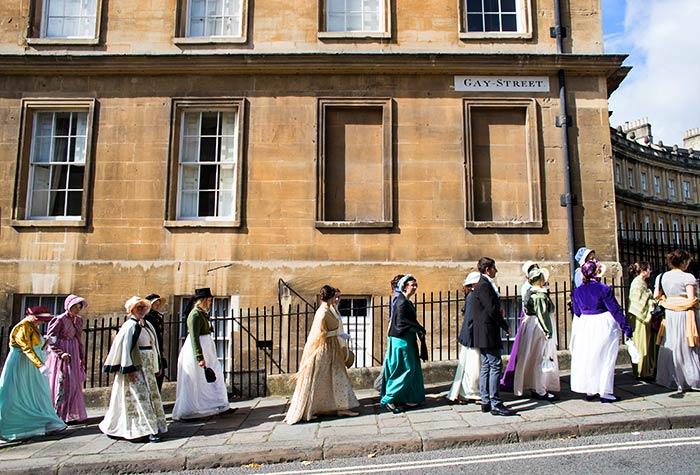 The parade started at the Royal Crescent and then progressed through the Bath city centre.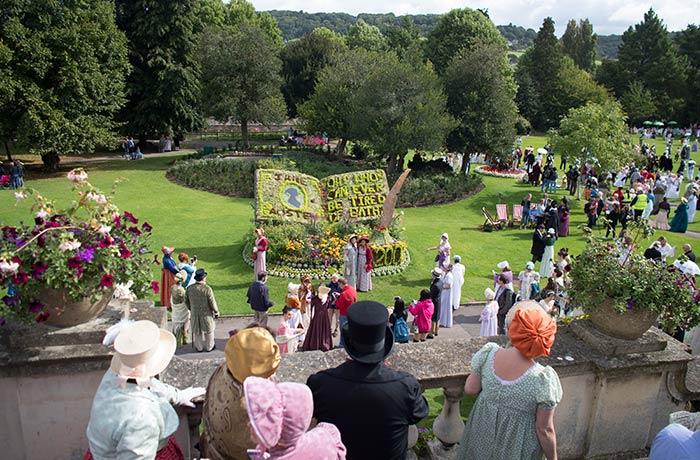 The floral tribute to the author in the Parade Gardens served as a photo booth with participants taking photographs.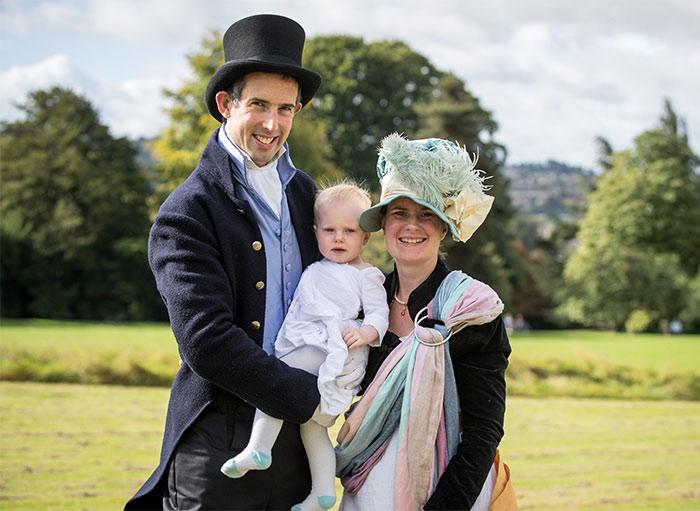 Stephen and Hannah Wyborn and 11-month-old daughter Eleanor pose for a photograph ahead of their walk.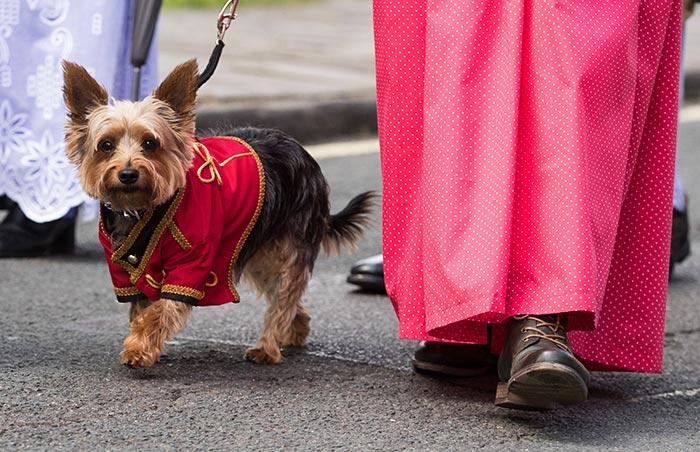 The participants also dressed their pets up for the festival.