Have a picture of you with your mother? Share it here #MomAndMe along with a message.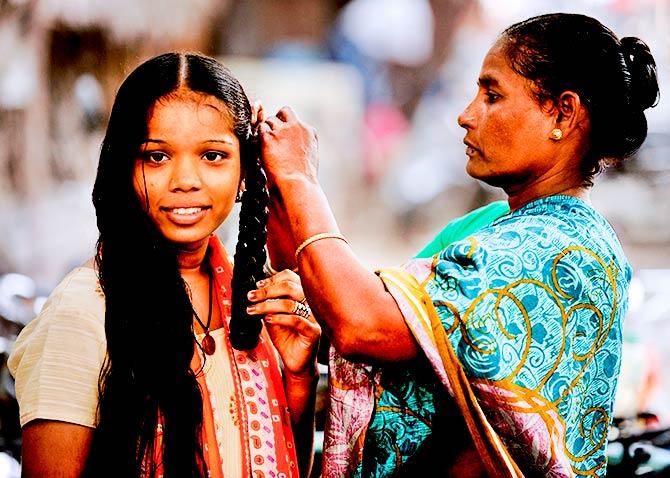 IMAGE: It's time to say thank you. Tell your mother why she is special.
Photograph: Philip Brown/Reuters

For most of us, the mother is our first teacher, first hero.
From helping us take first baby steps to telling fascinating stories, she's played an important role in our lives.
A mother is not a relationship, it's an emotion that reminds us about the beauty of life.
Ahead of Mother's Day, Sunday, May 14, we are asking you, dear readers, to share memories of your mother with us.
It could be a photograph from your childhood, or one from the most important day of your life.
Post a picture of you with your mother on ZaraBol -- #MomAndMe -- and tell us why it is special.
You may also share a small message for her. We'll feature the best ones right here on Rediff.com.