Top 5 Android smartphones above Rs 30,000
Samir Makwana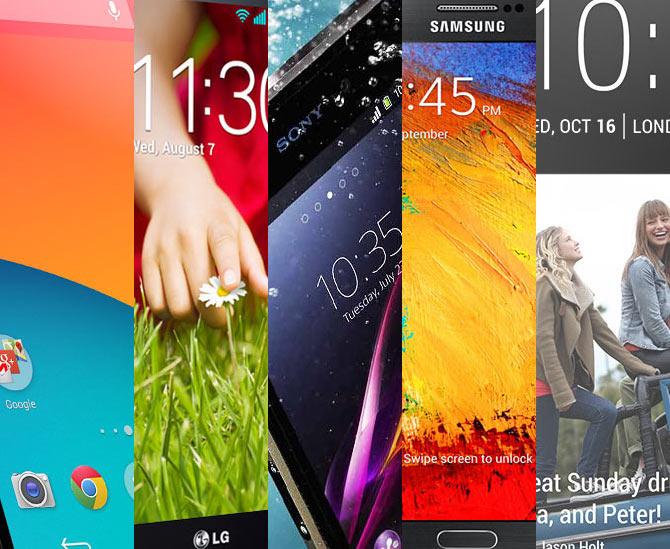 Check some top devices offering a distinct experience with Android Jelly Bean operating system and top of the line powerful hardware.
When budget is not a limitation, it is the Android experience that matters the most. Several top of the line devices offer a distinct experience of Android with a custom user interface layer. All handset makers pack the best and the latest mobile chipsets available in the market to compete with each other.
There is a marginal edge and parity in the user experience offered between these top devices. Also, several factors such as display size, camera quality and battery would vary.
Here is our list of five promising devices that can be checked out for a budget above Rs 30,000.
Click on the images to read more...
Reader Invite
Are you a gadget/gaming wizard/afficianado? Would you like to write on gadgets, gaming, the Internet, software technologies, OSs and the works for us? Send us a sample of your writing to gadgetsandgaming@rediffmail.com with the subject as 'I'm a tech wizard/afficianado' and we will get in touch with you.