Is it good for gaming? Multimedia?
What's the camera like?
Abhik Sen finds out.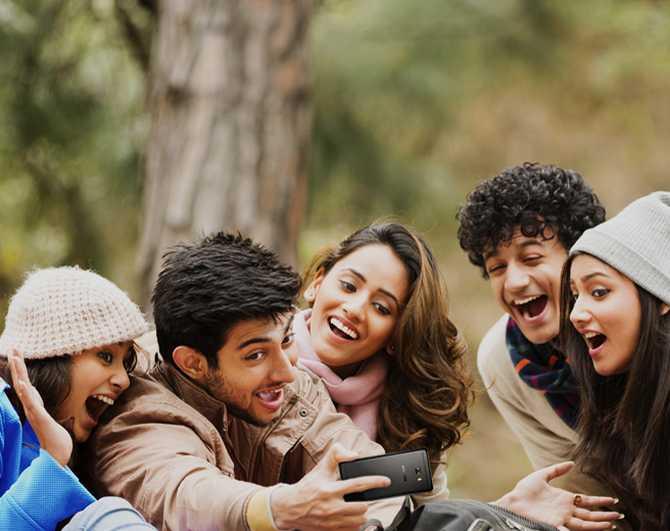 I had sleepless nights pondering the matter and my friends' conflicting views confused me further.
Was there no answer in sight? I was hopelessly perplexed.
My tale began with this basic premise: If you're looking for a phone in the Indian market, there are two options.
One, buy a flagship product from storied brands; and two, pick the device that could blow the socks off a flagship, from one of the newer companies (and it helped that the challenger's phone would cost a lot lesser than the flagship).
But what was I to make of the Samsung Galaxy C9 Pro (Rs 38,900)?
At first glance, it seemed like a sleeker successor to Samsung's Mega phablet range.
Yet, it was packed with 6GB of RAM, six-inch screen and 16-megapixel (MP) front and back cameras -- features we've come to expect from the upstarts in the mobile market.
Yet, the C9 Pro most certainly isn't an inexpensive phone.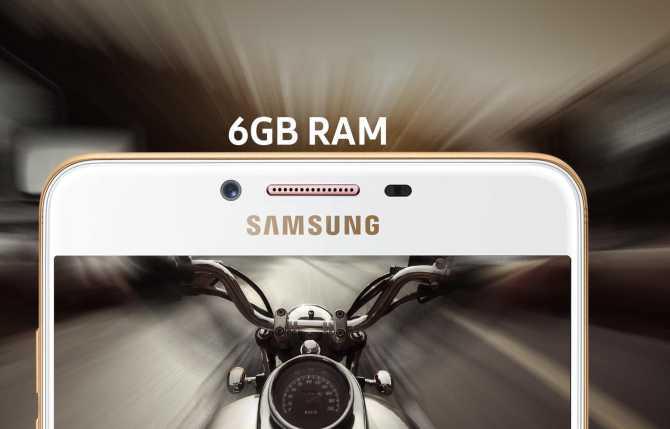 The matte black review unit looked sleek and I daresay like phones from a certain Taiwanese manufacturer.
Gone were Samsung's signature shiny metal highlights.
Sadly, the phone runs Android Marshmallow out of the box; Samsung's familiar TouchWiz UI is surprisingly fast (like I found on the Galaxy S7 edge), though it still has bloatware.
A secure folder lets one not only keep private stuff private, but also a separate WhatsApp account.
But with a Snapdragon 653 octa-core processor, I had to game. Asphalt: Airborne 8, Riptide GP Renegade and Pokémon Go were my allies as I achieved glory virtually everywhere.
The brilliant Super Amoled screen (with the 'always on' function carried over from the S7) was a pleasure to use, even under direct sunlight.
The phone did heat up a bit, especially when I multi-tasked. But there were no lags and the touch experience was top-class.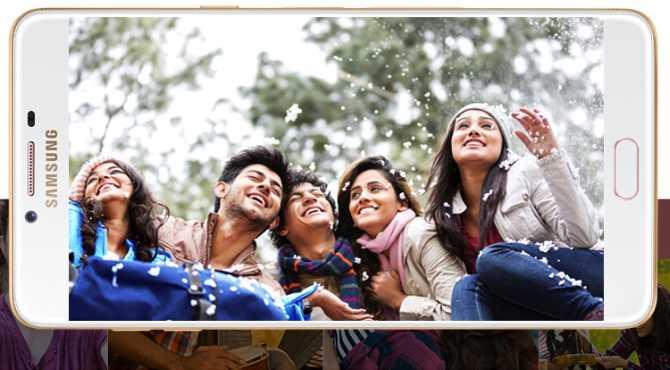 A walk in the neighbourhood park in daylight yielded some fabulous pictures.
The front camera was good at capturing groups and could be activated by voice.
In a dark room, I focused a light on an object and clicked a picture; the results were encouraging.
But I was disappointed with pictures clicked in low light; there was just too much noise. Also, the phone doesn't shoot 4K videos.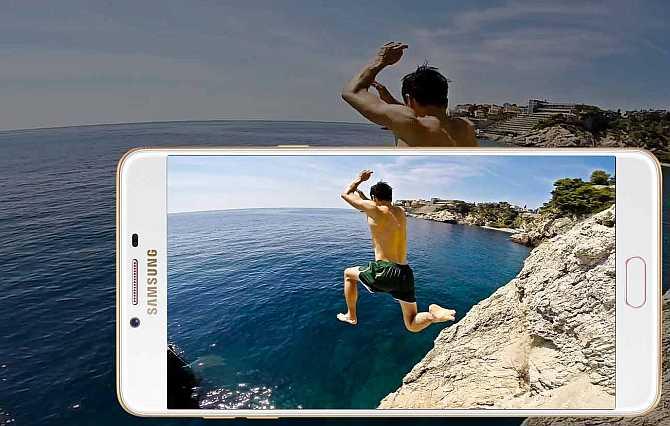 Then I got my answer.
The Samsung Galaxy C9 Pro is a curious mix of features and price and could well herald the return of Samsung in the phablet segment it pioneered in India.
And since it's a phablet, the C9 Pro does very well for consuming media and playing games, besides being a capable phone.
But if you want a fabulous camera, pay a few thousands extra and get the Galaxy S7 instead.
Samsung Galaxy C9 Pro at a glance:
Weight: 190 g
Display: 6-inch Super Amoled
Processor: Snapdragon 653
RAM: 6GB
Storage: 64GB, expandable
Camera (rear/front): 16MP/16MP
Price: Rs 38,900