Remember, money saved is money earned. Spend wisely and you can have enough in your bank without compromising on your child's development, says Naval Goel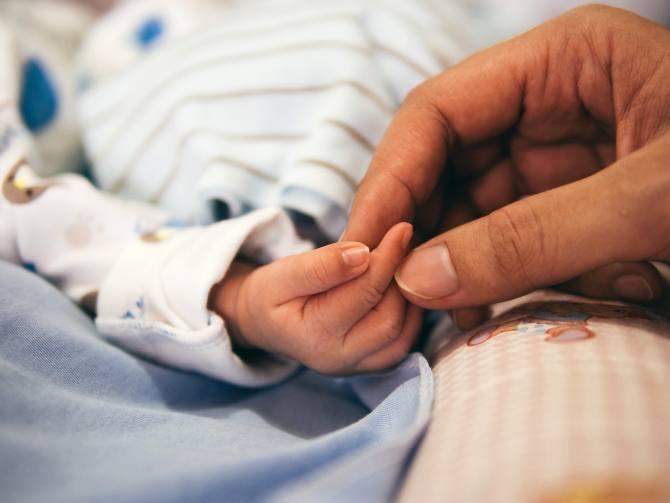 The birth of a child brings abundant joy and excitement in a family. At the same time, it involves keeping late night guard for all your newborn's demands. But it's the sudden spurt in expenses that many new parents find difficult to cope with.
While the late nights can be managed, the money seems to spread wings and disappear even before you realise. For those parents planning their first child or have become parents recently, here are some smart money saving tips for new parents that'll help cut costs and build some savings.
1. Avoid baby store must-haves
The kids section in many malls and departmental stores include more things in their must-have list for parents than you actually need. You don't have to buy everything on that list.
Talk to your friends about the items that you truly need and the ones that are nice to have. While the store attendant will try to convince you that all their items are must-haves, put things in perspective.
Spend on things that are necessary. Avoid the goodies.
2. Buy clothes smartly
New parents are always excited to give the best to their child. The emotional side can't be ignored and they end up buying a lot. They rather overspend on such stuff and regret later.
During the first few months of a child's birth, friends and relatives will come to visit you and bring a lot of necessary things for your child that you may have already bought.
These include baby care products, feeding bottles, nappies and similar stuff. Avoid buying these items because they are likely to be in sufficient numbers from the ones gifted to your child.
3. Don't shy from pre-owned stuff
Children, especially newborns, use clothes for only about a few months. They soon outgrow these clothes that are then tucked away in some corner of the wardrobe.
Accept freely sparingly-used baby clothes handed over to you by friends and relatives. This will save you some money in buying new clothes that will have no use a year down the line.
4. Buy gender neutral items
Choose your baby's items wisely. Select neutral colours for your first child so that you can reuse them in future.
This will help you save money, especially if you plan to buy some expensive items like high chairs and strollers. The same can be applied for clothes.
5. Reduce debts
Before you plan a family, try squaring off your debts. Your expenses will obviously increase when a new member arrives in your family. While your income is unlikely to increase, the debts will keep eating your savings.
Worse still is having credit card dues that attract close to 3.5 per cent interest every month. Pay off your debts and you will have more to spend for your child.
6. Discuss your career
Plan your work with your partner. First, decide whether both of you will continue working or one will be stay-at-home parent. This should be ideally discussed before you plan your baby.
Most companies today extend several facilities for new parents, like work from home and flexible working hours. Many organisations allow women employees to take a two-year post-maternity leave. Thus it may not be always prudent to leave your job entirely, since that may lead to a financial burden on your partner.
7. Review your life cover
The birth of a child is an additional responsibility on your family. You have to care for your future expenses. These include schooling, higher education, and all the best things that you can afford.
If something happens to the family breadwinner, the life insurance cover will provide these expenses. Increase your insurance cover after factoring in all the increased expenses.
If you don't have an insurance policy, buy one immediately. With the exponential rise in the cost of living, a minimum life cover of Rs 50 lakh should be on your radar.
8. Add baby to health cover
If you already have a health insurance that covers your family, add the new newborn to the plan. If you don't have a health insurance, buy one immediately and include your child's name from the very beginning.
A few policies cover newborns sans any extra premium right from the birth, provided the insurer paid for maternity claims under the same polices.
For instance, the Family First Insurance plan from Max Bupa covers newborns from day one and even extends vaccination costs for the first year.
9. Start an RD for school expenses
Even pre-school expenses cost a bomb these days where admission fees range from Rs 25,000 to Rs 1 lakh each year. Those that double up as creches, often charge the moon. You need at least Rs 20,000-25,000 every month to give your child a headstart in life. These expenses typically come after 2-3 years after your child is born.
It'll be wise to open a RD (recurring deposit) account to keep the money ready. Say, if you need Rs 45,000 in about 30 months' time, for your child's admission to a pre-school, open Rs 1,500 RD in her/his name and at the time of maturity you can have the money you need without digging into your pockets.
10. Start a savings bank account for your child
That's one of the best things that you can do. Open a savings bank account in your child's name. Almost all banks allow opening of minor accounts with parents or legal guardians operating it.
The child, upon attaining 18 years of age, can operate the account all by herself/himself. Whenever you have some extra cash, put that into your child's account. You'll have some emergency cash for your child during her/his growing up years.
11. Update your nomination
It's wise to name your baby as nominee in some of the financial products that you own. These could be your fixed deposits, savings accounts, mutual funds and even your property. This will secure your child's future better.
Photograph: Aditya Romansa/Unsplash.com
Naval Goel is CEO and Founder, PolicyX.com