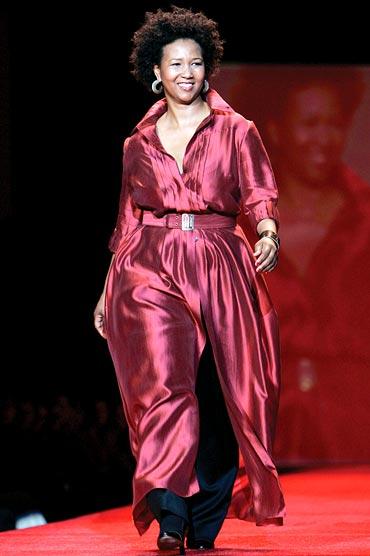 14-year-old Salam Siddiqui on why he finds Mae Jemison, the first African American woman to go to outer space, inspiring

I believe strongly that Mae Jemison represents the quote, 'Success is to be measured not so much by the position that one has reached in life as by the obstacles which he has overcome.'

Obstacles and character come hand in hand. When we face obstacles, out true inner character is shown. Mae Jemison has faced many obstacles in her life and these obstacles have brought out who she truly is.

She is a kind, strong, brave, and an over-achieving person. What makes me say this is not what she has become in life, but what actions and steps she did to get there!

Mae Jemison was born October 17, 1956. Her father was a hard-working advocate for a charity organisation and her mother was an English and math schoolteacher.

When she was 3-years-old, she and her family moved to Chicago to obtain better educational opportunities. During her early years, Mae Jemison was very interested in science and nature. In fact, as a child, when she got pus from a splinter on her thumb she turned this into an educational experience. She ended up making a whole project about pus.

When asked by her teacher what she wanted to be she said that she wanted to become a scientist. Back then most little girls, especially African American ones, didn't become scientists. But Mae strived to do her best and become a scientist. It was evident that in the upcoming years, she would do and become something special.

As Mae Jemison started to grow up, she remained strong on reaching her goals. She received inspiration from people like her mom, dad, and even Martin Luther King Jr. She doesn't think of Martin Luther King as someone who is smiley and inoffensive.

She thinks of him as someone with attitude, audacity, and bravery. After graduating from Chicago's Morgan Park High School in 1973, she went on to Stanford University at age 16.

As a black woman, she struggled to achieve equality inside the classroom and outside. She said, 'Some professors would just pretend I wasn't there. I would ask a question and a professor would act as if it was just so dumb, the dumbest question he had ever heard. Then, when a white guy would ask
the same question, the professor would say, 'That's a very astute observation.'
Then in 1981 Mae Jemison received her doctor of medicine degree from Cornell Medical College. Through it all, Mae Jemison kept her dreams alive and strong. Soon enough, she would cross an obstacle know one else would dare to go: Outer space.
In her late years, Mae Jemison applied for the astronaut program. Like everyone else she wasn't perfect. She was turned down on her first application. But then she received a miracle call where they asked her to join.
Obviously she replied and said yes.
In September 12, 1992, she became the first African American women to become an astronaut. As she flew over space, she tells of how the first thing she saw from space was her home city, Chicago. After some time she resigned from NASA in March 1993.
Mae Jemison was not driven to be the 'first black woman to go into space.' She said, 'I wouldn't have cared less if 2,000 people had gone up before me ... I would still have had my hand up.'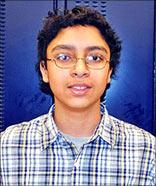 In 1999, Jemison founded BioSentient Corp and has been working to develop a portable device that allows mobile monitoring of the involuntary nervous system. Even though she has already reached her goal, she still strives to help and achieve.
Mae Jemison grew up with big dreams in a world where little black girls were discouraged to dream.
And even though she faced many hard challenges and personal conflicts, she still reached her dream of becoming an astronaut. So I believe with full confidence that Mae Jemison represents the quote, 'Success is to be measured not so much by the position that one has reached in life as by the obstacles which he has overcome.'
Mae Jemison had to face rejection, and racism. But she still became the first black women to go to outer space. She is a real and alive example that anything is possible if you put your mind to it.
Salam, 14, won the first place in the Black History Month Essay Contest with this piece on a person of African descent who most represents Booker T Washington's words: 'Success is to be measured not so much by the position that one has reached in life as by the obstacles which he has overcome.'