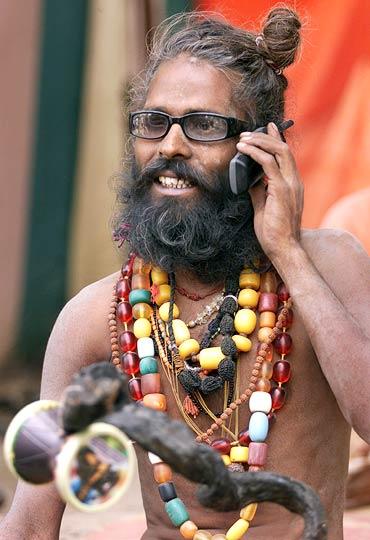 Share your unique, original photographs from this past year with us!

So you have a photograph of yourself with a snake wrapped around your neck?

Or one on a rollercoaster, with your face all distorted due to the wind factor at those high speeds?

With 2010 drawing to a close, we're inviting you to send in your best photograph of the year. And that's not all!

We'll be posting a few every day and readers will get to vote for each one. The 20 that land the maximum number of votes will then be compiled into a 'best of' list that
will be published in January next year.
Simply e-mail your photographs to travelpicsga@rediffmail.com (subject line: 'My unusual pic 2010') -- we'll publish the most interesting ones right here on rediff.com and in India Abroad. And make sure to include a little-write up of where you clicked the snap.Remember, they could be from anywhere across India or the world, but they have to be original. Hurry and send in your entry today!Photograph: Punit Paranjpe/Reuters