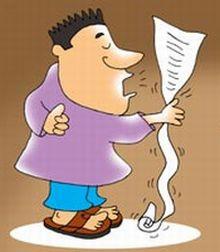 Tell us what dreams you would like realised in the New Year! Illustration: Uttam Ghosh

'I want a new Mercedes.'

'I want all the bridges under construction in my city to be completed.'

'I want the world to experience a year of peace, without a single terror attack.'

'I want less gossip about celebrities' personal lives in the news.'

Some of them may be wishful thinking and some of them may actually work out, but we want to know the innermost desire of your heart for the New Year -- what you want most for yourself and/or others.

What is your wish for 2011? Share it with us and other readers by writing in to getahead@rediff.co.in (subject line: 'My wish for 2011') and we'll publish it right here, along with other entries!