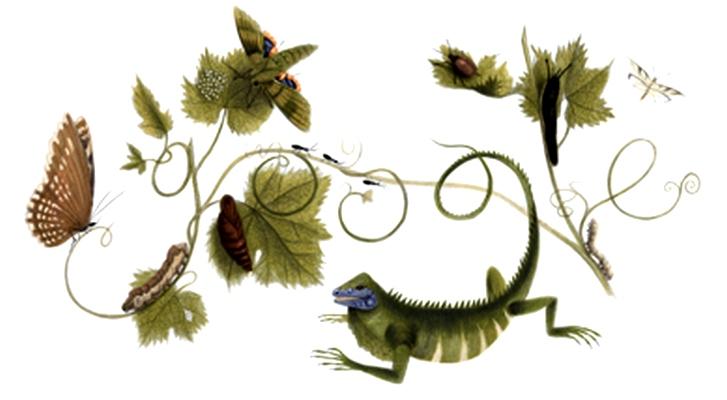 Today's Google is celebrating German naturalist Maria Sibylla Merian's 366th birthday

The Google doodle is an amazing way to remember the work of great contributors.

The search giant's home page today shows an illustration featuring caterpillars, chrysalises, moths, butterflies and a green iguana as a tribute to German naturalist and illustrator Maria Sibylla Merian.

Maria was born on April 2, 1647 in Germany and dedicated her life to the study of plants and insects.

Through various illustrations and paintings, she'd try and explain the metamorphosis of insects and plants -- from the egg to larva, pupa, and then the adult form.

One of her key works includes the metamorphosis of the buttery, the detailed observations and documentation of which also laid the foundation for modern entomology, what we study today.

Maria was exposed to painting and natural history publications at a very young age, thanks to her father who was a publisher and a painter.

At the age of 13, when Merian painted the transformation of silkworms into moths, it was the beginning of her passion.

She was interested in the life of insects at a time when they had a bad reputation.

However, the fact that their life cycle was never documented helped Maria discover never-before-known facts, which later became scientific evidences for those interested in the study of insects.

She was also among the first naturalists to have observed insects directly which was unusual at that time.

Till date, some of her drawings of plants, frogs, snakes, spiders, iguanas and tropical beetles are collected by amateurs and botanical artists all over the world.

In 1915, Maria suffered a stroke that paralysed her partially. She died in Amsterdam on 13 January 1717.

Some of her academic collections are preserved in St Petersburg.