The actress has rocked an out of bed look on the latest edition of Grazia. Take the poll below and tell us what you think of it!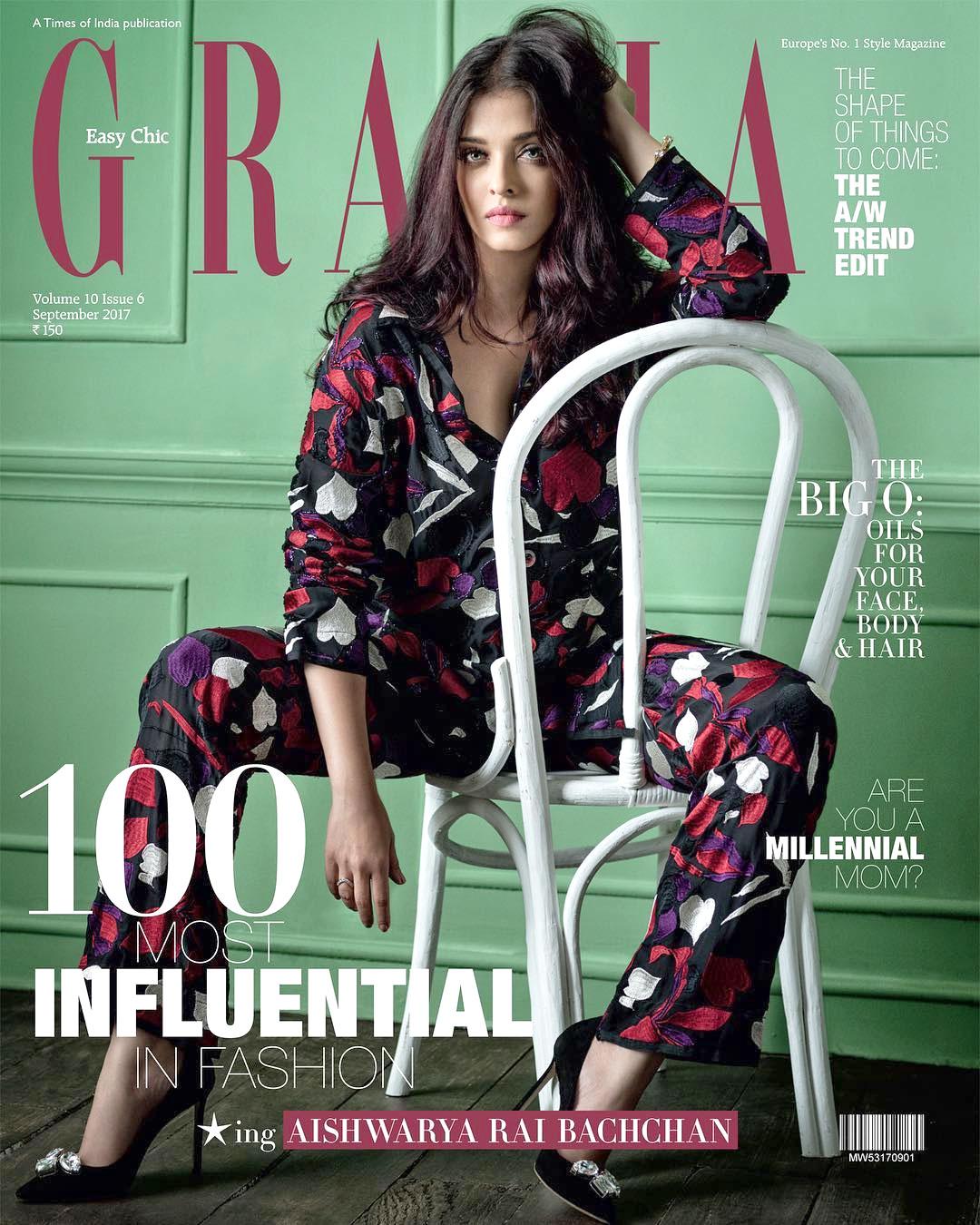 Photograph: Grazia magazine cover, September 2017
Unkempt is the new SEXY thanks to Aishwarya Rai Bachchan!
The actress looked absolutely stunning as she graced the magazine cover of Grazia's September issue rocking a dishevelled look in an embroidered black PJ set.
With her hair worn in a mess, the bedraggled actress is seen seated on a white chair.
She completed the look with snazzy Jimmy Choo shoes and crystals from Swarovski.
Styled by Pasham Alwani, her understated make up was done by Daniel Bauer.
With this cover that celebrates Ash, who also features in Grazia's list of 100 Most Influential in Fashion, the actress proves that she can rock the out of bed look like a pro.
We ask you, dear readers what do you think of the cover? Take the poll below and let us know.