Models in ridiculous hats take over the runway.
International haute couture designer Hu Sheguang presented a collection inspired by Alice in Wonderland during the Mercedes-Benz China Fashion Week.
He got his models to strode down the runway in exaggerated hats in various sizes, shapes and outrageous styles.
Presenting the best looks from the collection.
Take a look!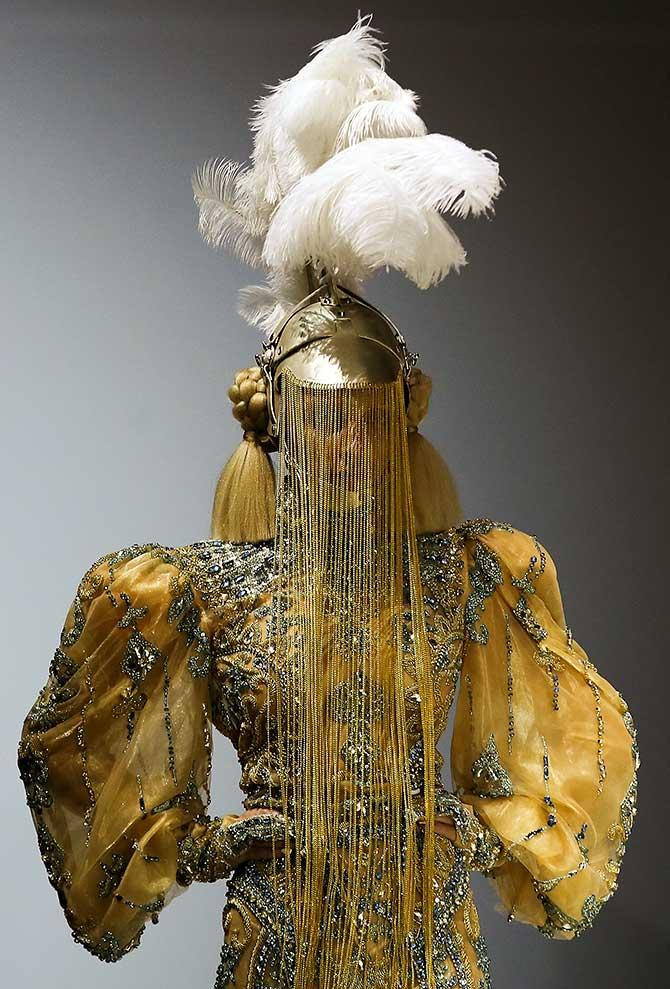 This elaborate look -- completed with the headgear -- set the tone for the rest of the collection.
All photographs: Lintao Zhang/Getty Images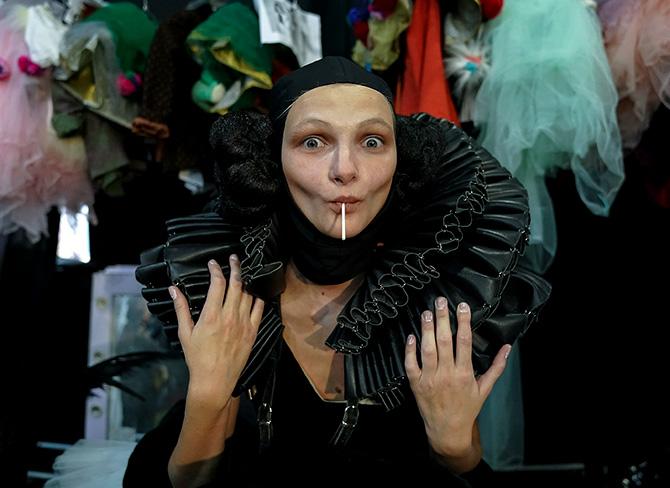 The crazy hats were part of the designer's interpretation of the film.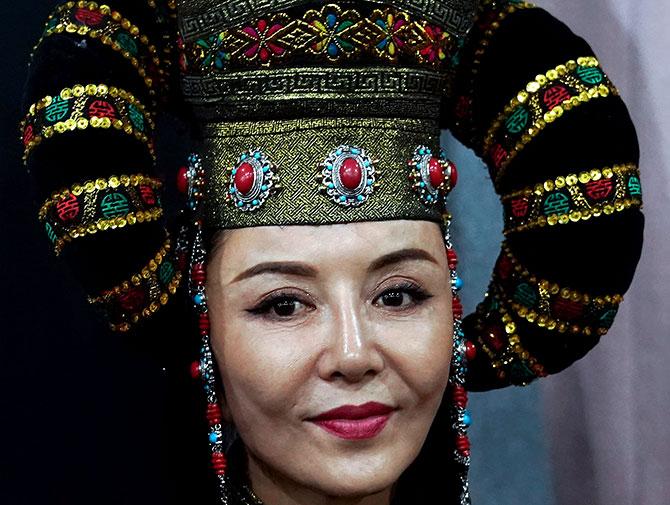 The collection had several elaborate headgears.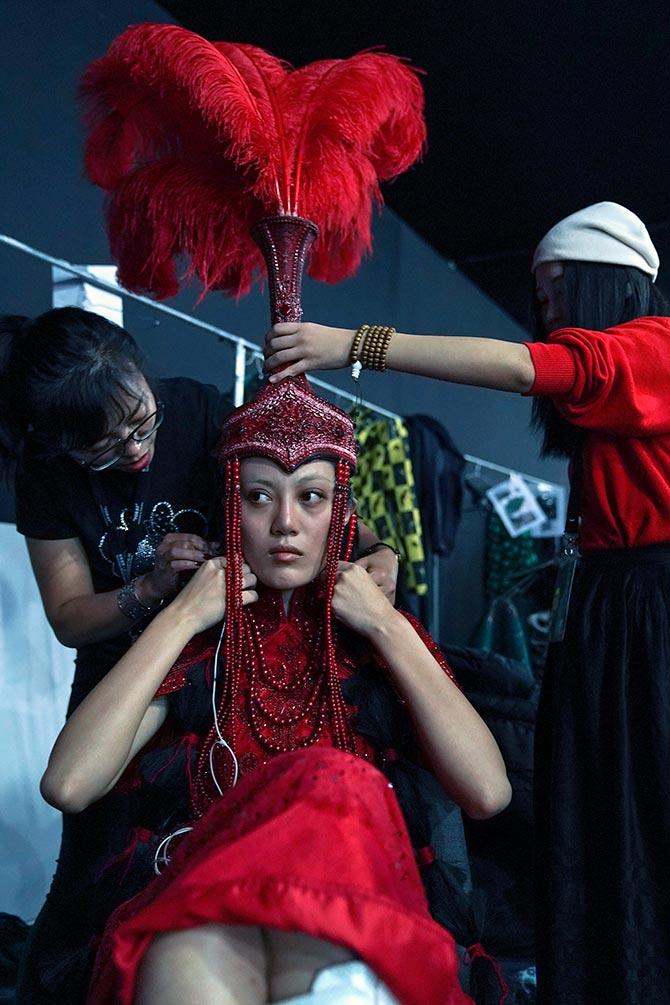 The backstage team struggle to balance the headgear on this model's head.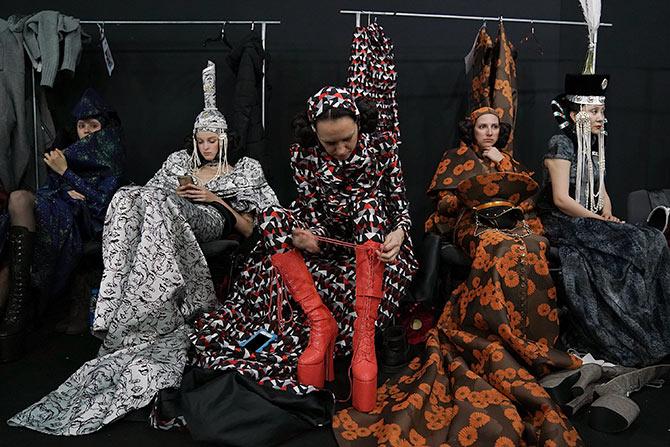 Models wait for the show to begin.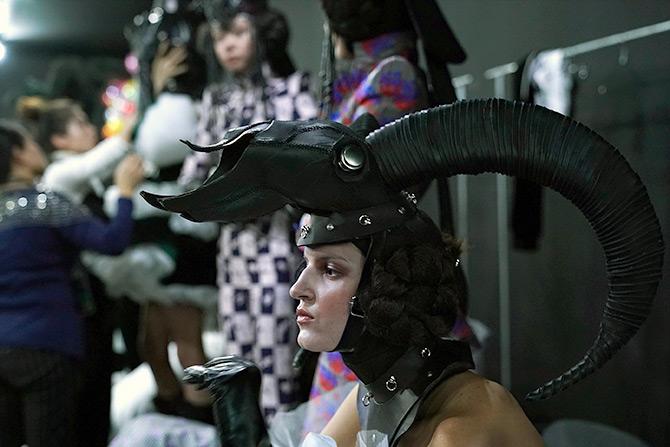 What a task it must have been to balance the headgear and sit upright without ruining the outfit!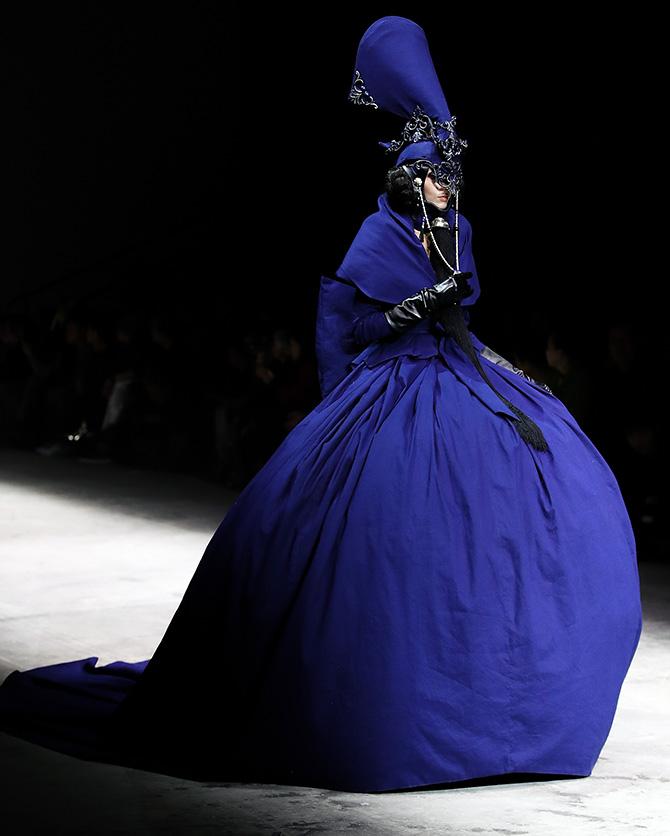 Here come the models! The collection was clearly dramatic.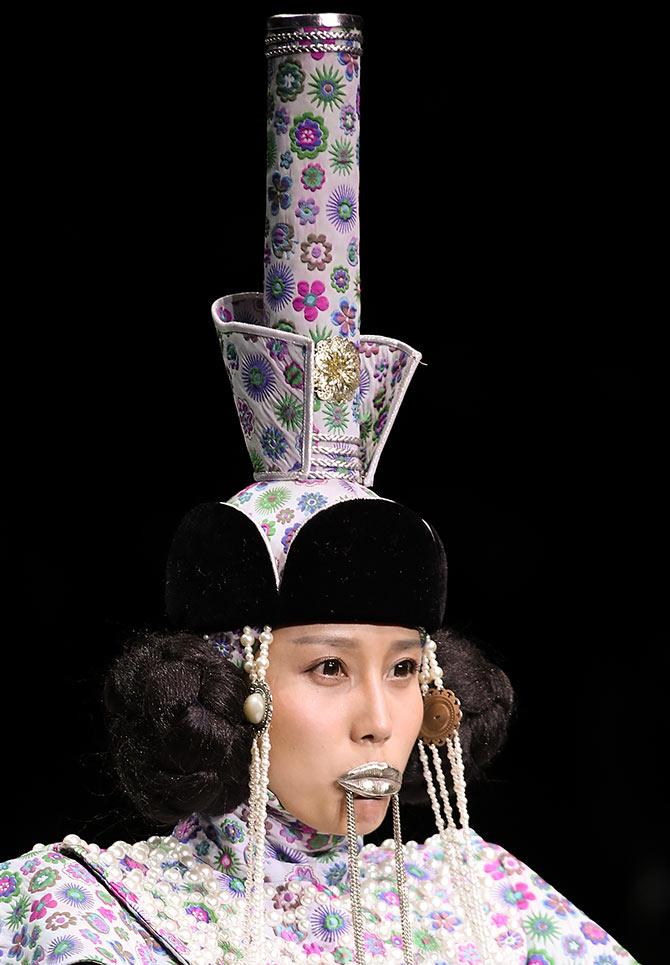 Another one of those outrageous hats.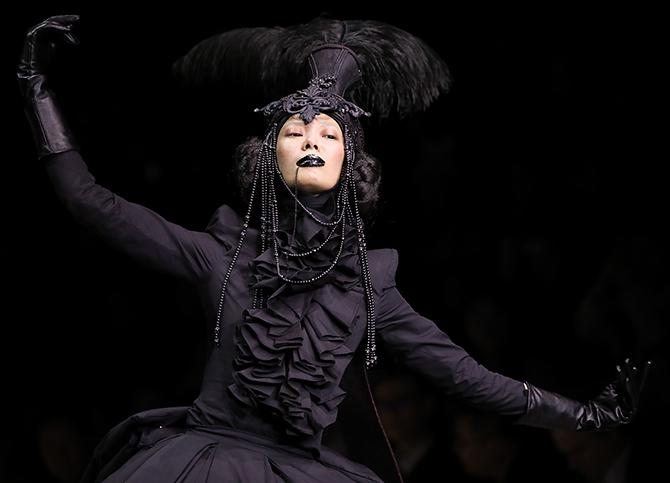 This model unleashes her evil side on the runway.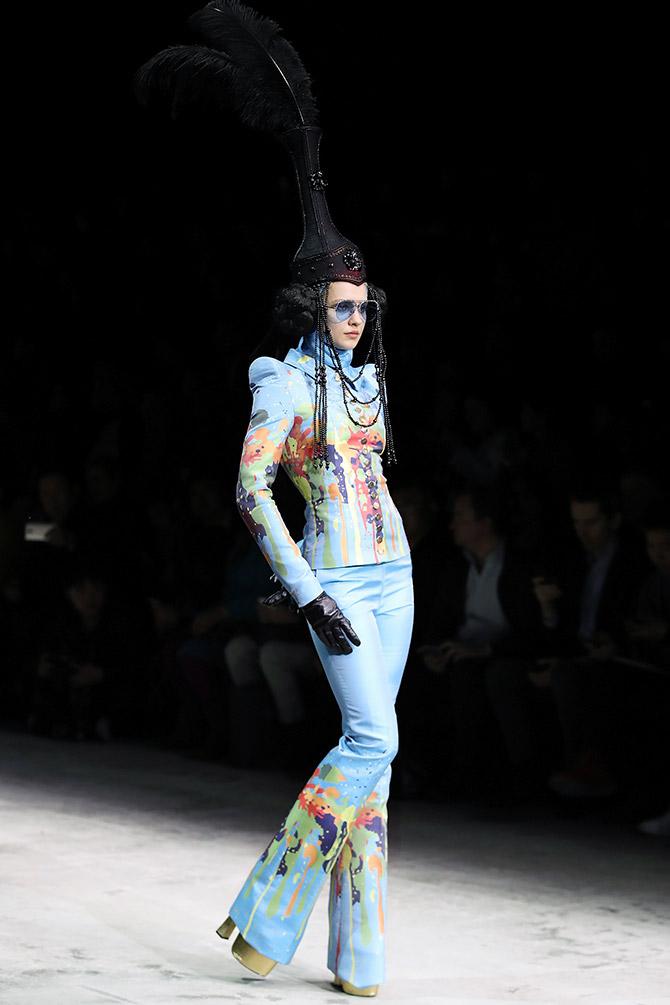 Fusing the old with the new? A model walks the runway in a contemporary pantsuit with a traditional headgear to match.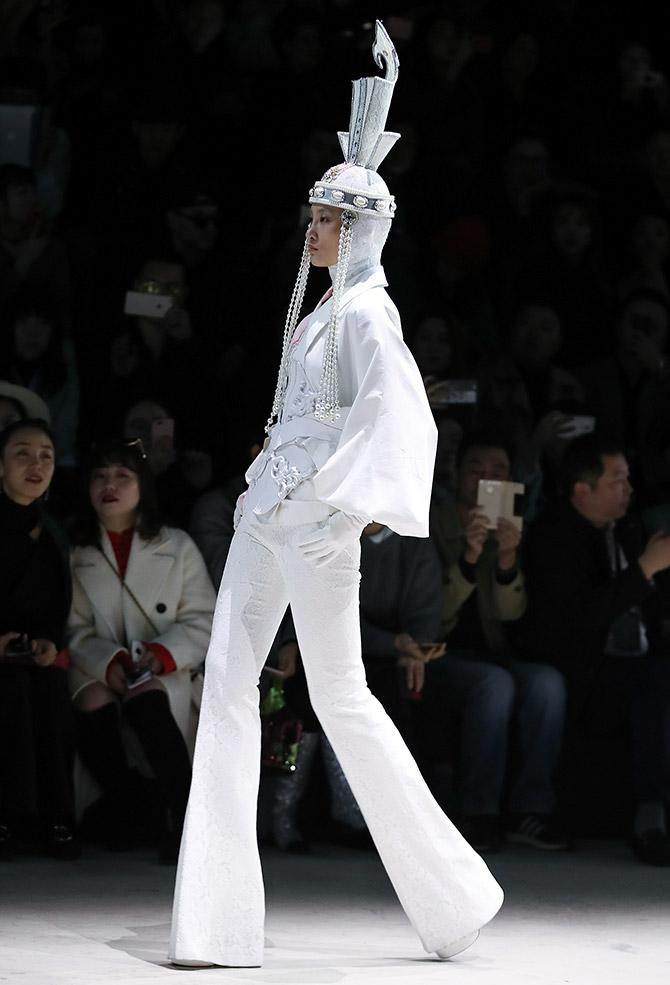 These separates could well pass off as a samurai's outfit.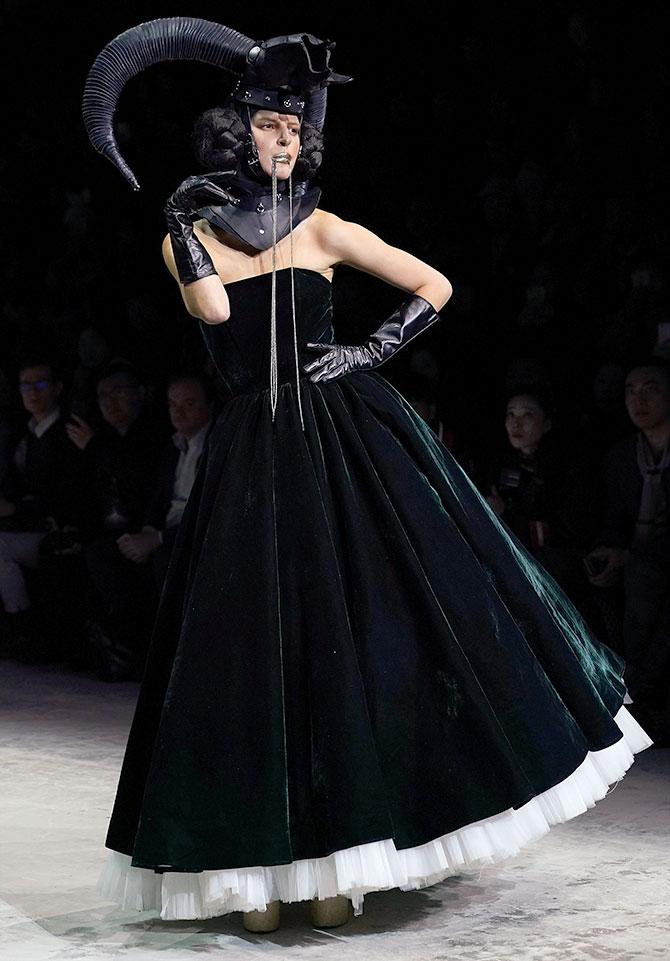 The make up added a hint of drama to the look.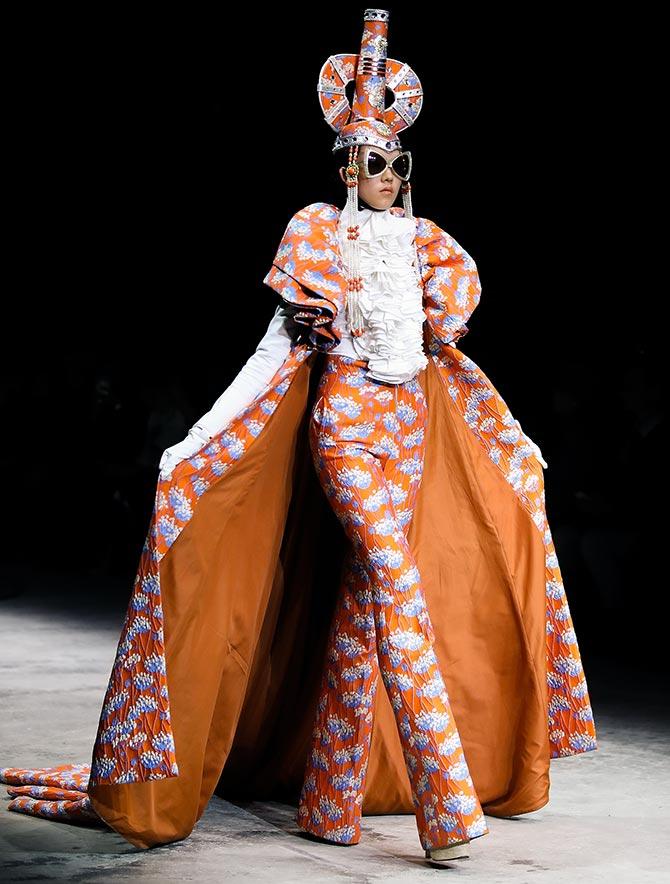 The designer threw in some pop culture inspired outfits and hats too.