Instagram is going ga-ga over their vacation pics.
Victoria's Secret models Kendall Jenner and Bella Hadid took off on a vacation recently and their pics are causing a major stir on Instagram.
In the pics, the models are seen lounging on a jet ski, dressed in their itsy bitsy bikinis, as they soak up the sun.
Joining them on the holiday were models Hailey Baldwin and Justine Skye.
The girls chose to keep the location a secret and Kendall wrote this on Instagram: 'You won't find me.'
Take a look at their vacation pics!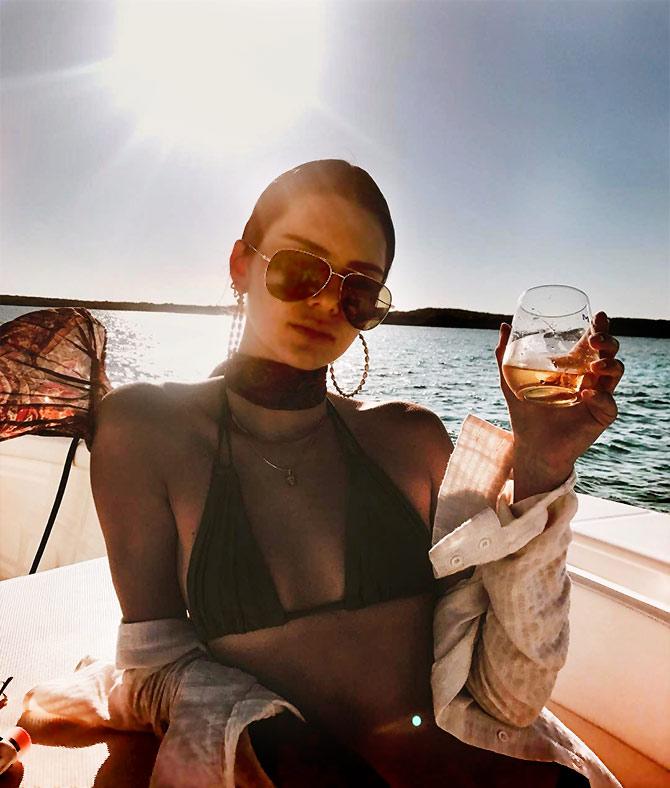 IMAGE: Kendall shared this pic of her chilling with a glass of wine as the sun sets in the background. 'Carefree Kenny,' she captioned it.
Photograph: Kind courtesy Kendall Jenner/Instagram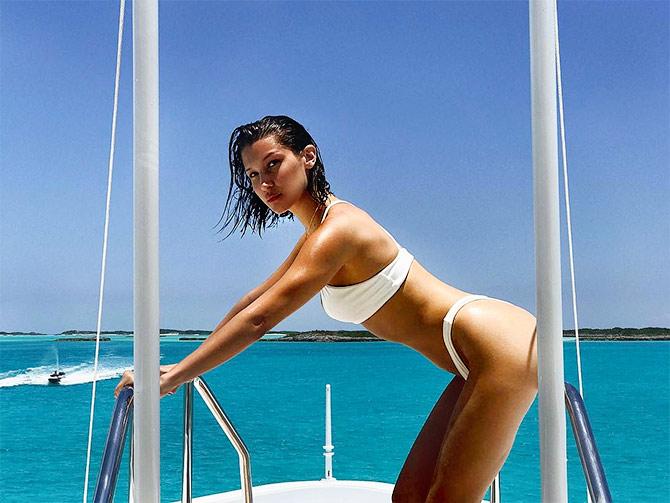 IMAGE: Bella posed with a bikini on the yacht.
Photograph: Kind courtesy Bella Hadid/Instagram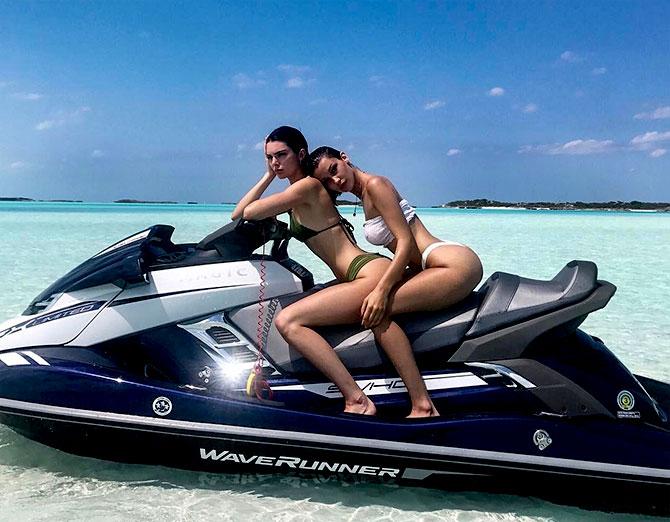 IMAGE: The girls enjoyed a jet ski ride in the clear blue waters.
Photograph: Kind courtesy Bella Hadid/Instagram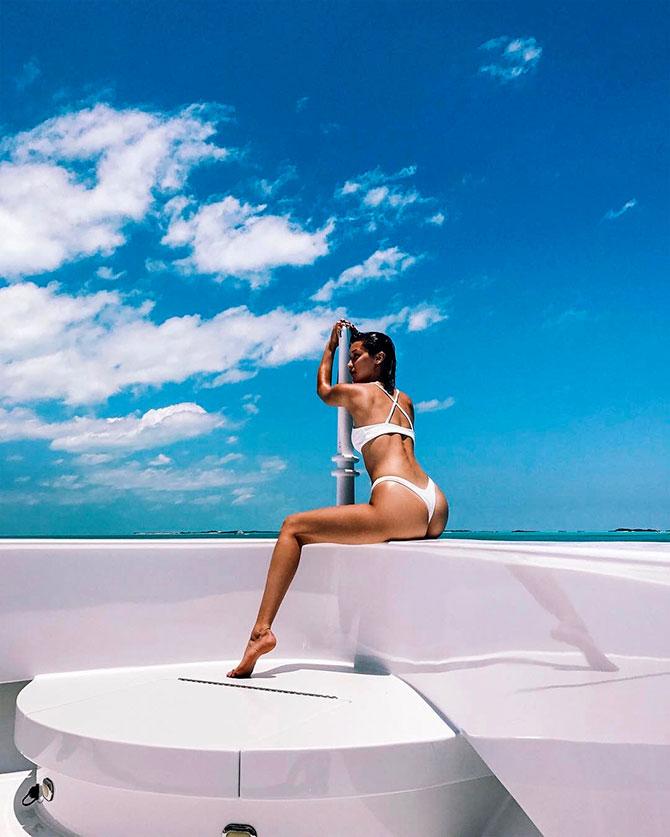 IMAGE: Bella made sure she got the perfect pics clicked at the tropical hideout.
Photograph: Bella Hadid/Instagram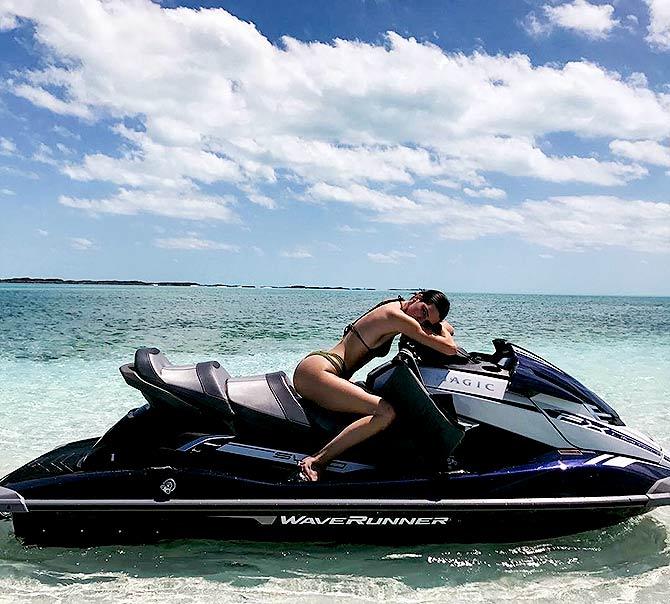 IMAGE: Looks like Kendall's sun bathing on the jet ski.
Photograph: Kind courtesy Kendall Jenner/Instagram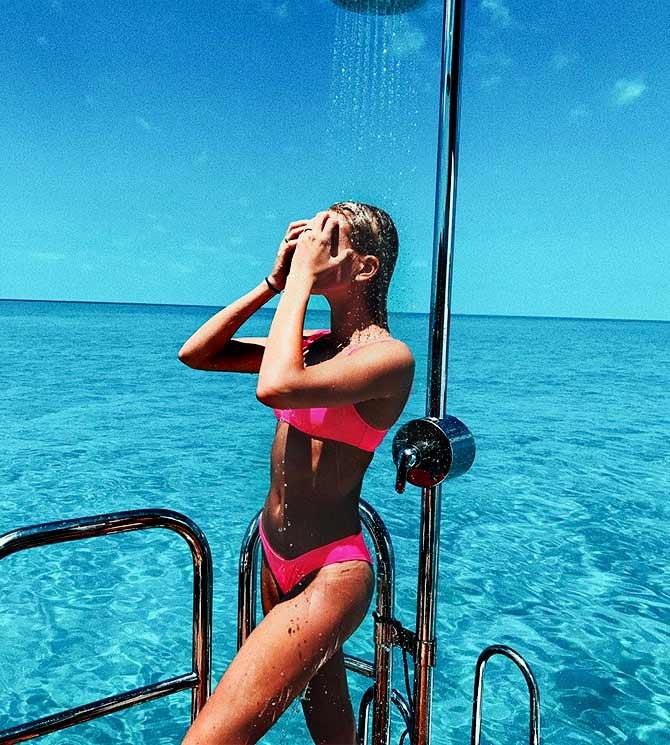 IMAGE: Hailey Baldwin joined in the fun and got herself snapped taking a steamy shower.
Photograph: Kind courtesy Hailey Baldwin/Instagram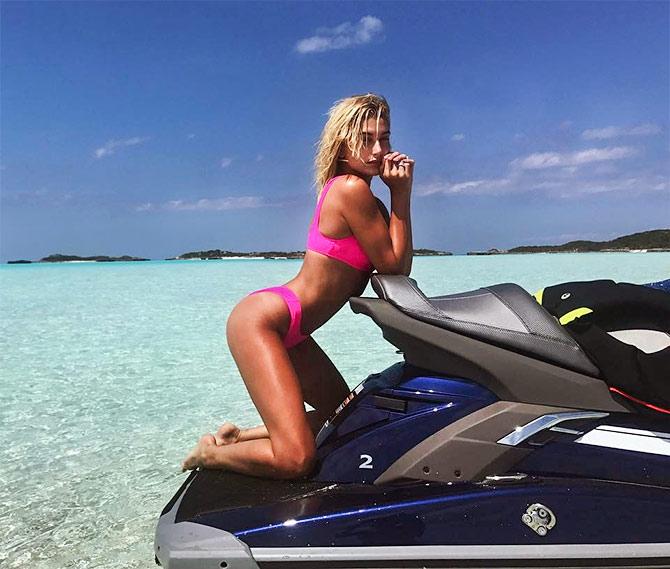 IMAGE: 'Just a little sun kissed,' Hailey Baldwin captioned this pic.
Photograph: Kind courtesy Hailey Baldwin/Instagram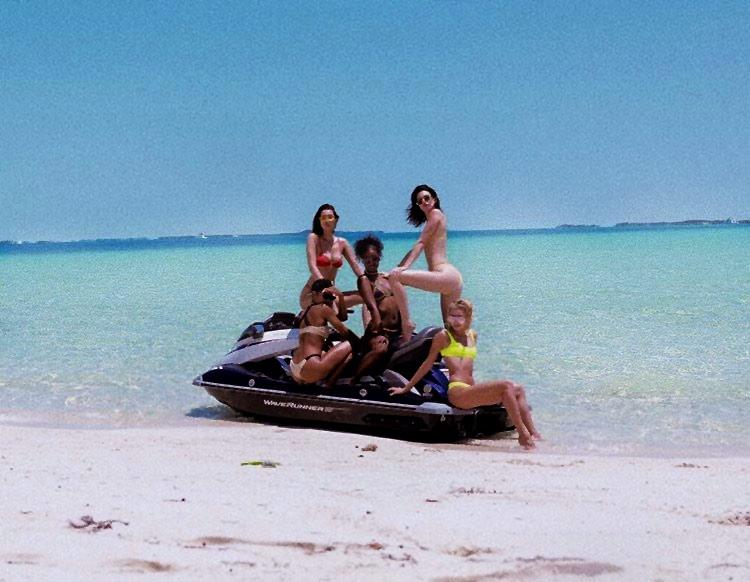 IMAGE: The girl gang including Bella, Kendall, Hailey and Justine Skye pose on a jet ski.
Looks like Gigi Hadid (extreme right in yellow) was also part of the vacation.
Photograph: Kind courtesy

Justine Skye/Instagram