The actor was a showstopper for designer Anju Modi, who revived the royal culture of India through her couture collection, Sunheri Kothi at the India Couture Week 2017.
Take a look!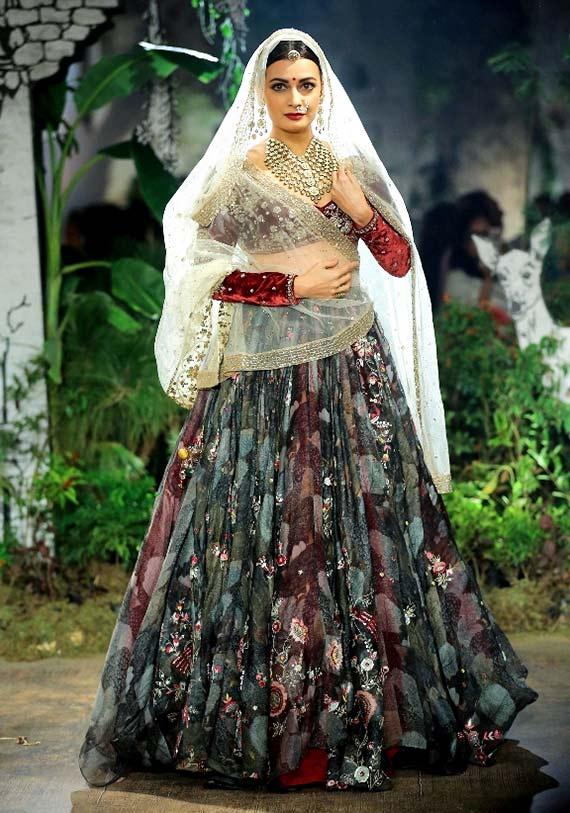 Dia Mirza looked gorgeous as a Rajputana bride. Dressed in bridal finery, she showed aspiring brides how to look their best!
All photographs: Kind courtesy FDCI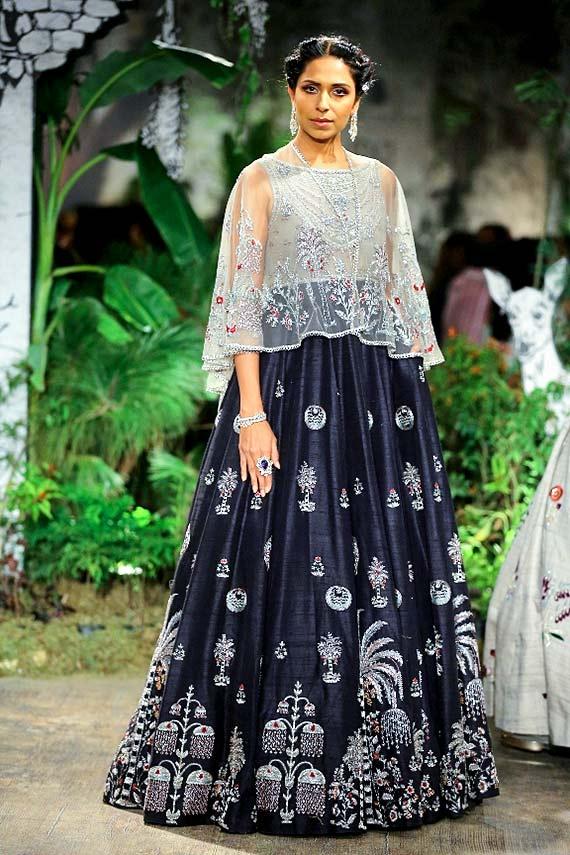 The collection that borrowed heavily from the Rajputana culture was reminiscent of India's glorious past.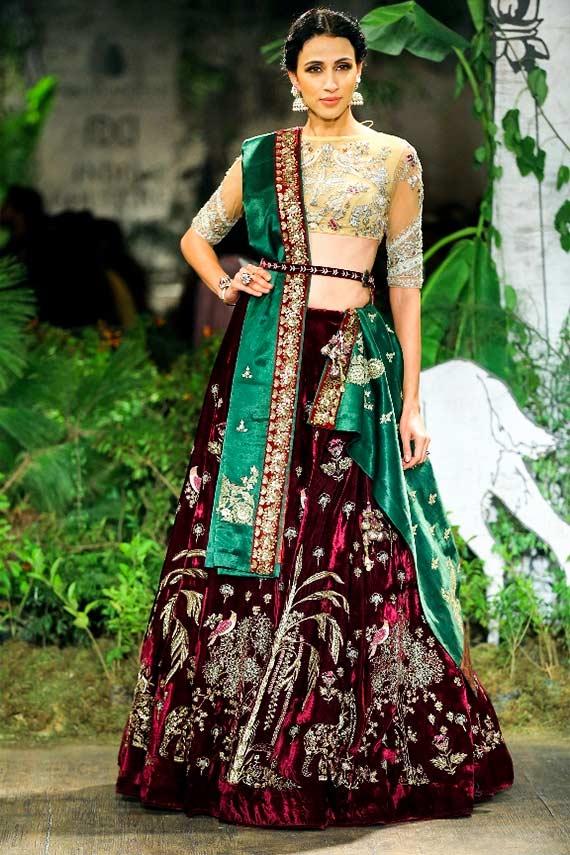 Model Alesia Raut could easily pass off as a Rajputana princess, right!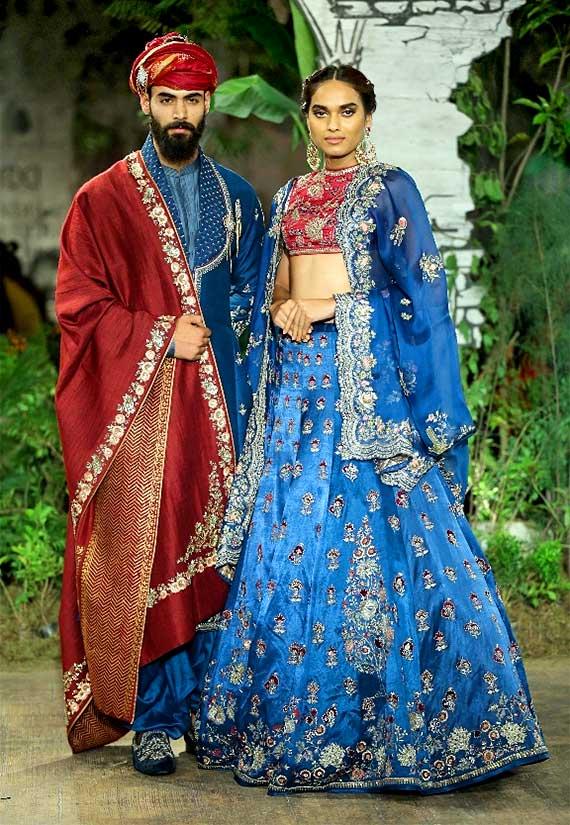 The outfits in this collection bore resemblance to the looks graced in the miniature art of 16th century Rajasthan.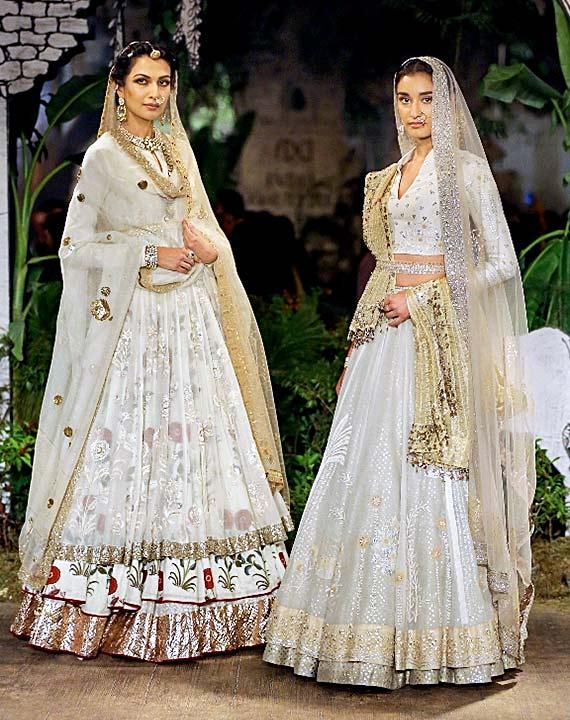 The designer incorporated lovely white outfits to break the monotony.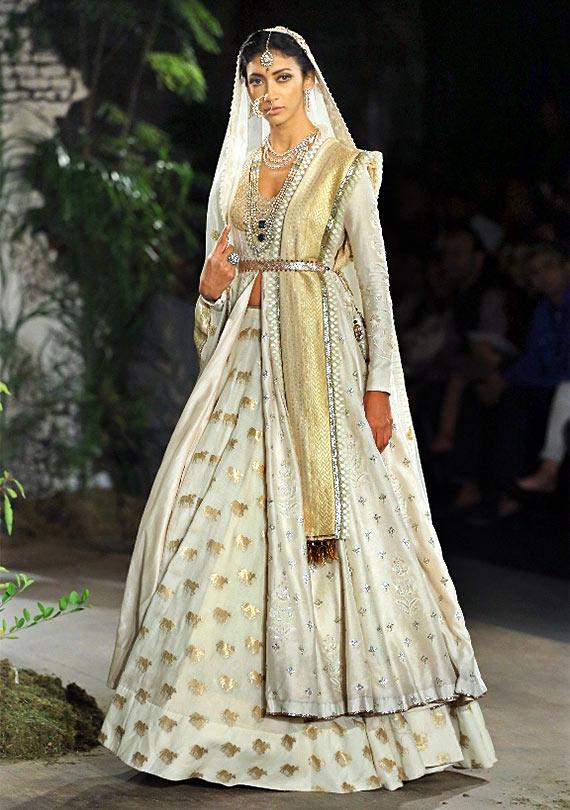 "Traveling through the land of the kings, Rajasthan, I found myself on a road less taken to a humble yet resolute mansion, The Sunehri Kothi," said the designer commenting on the various looks.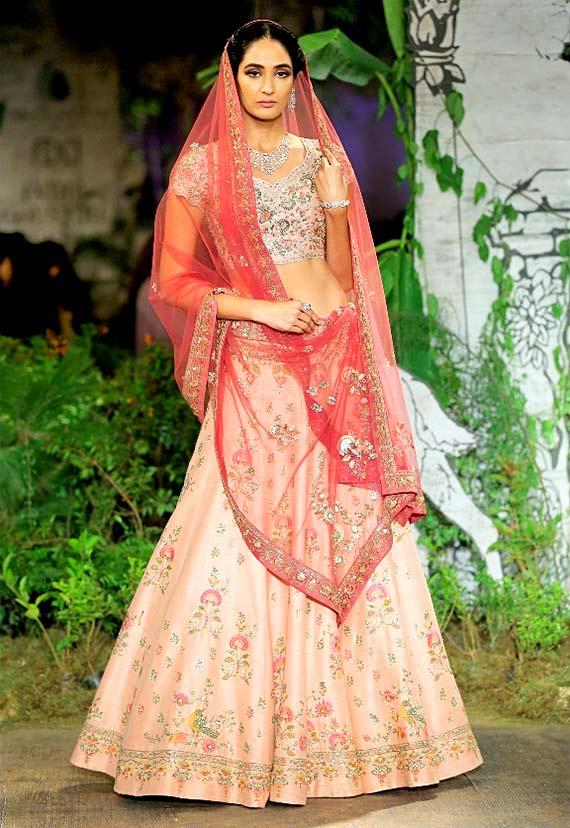 As the models stepped on stage, it looked like the audience were taken back in time to an era long forgotten.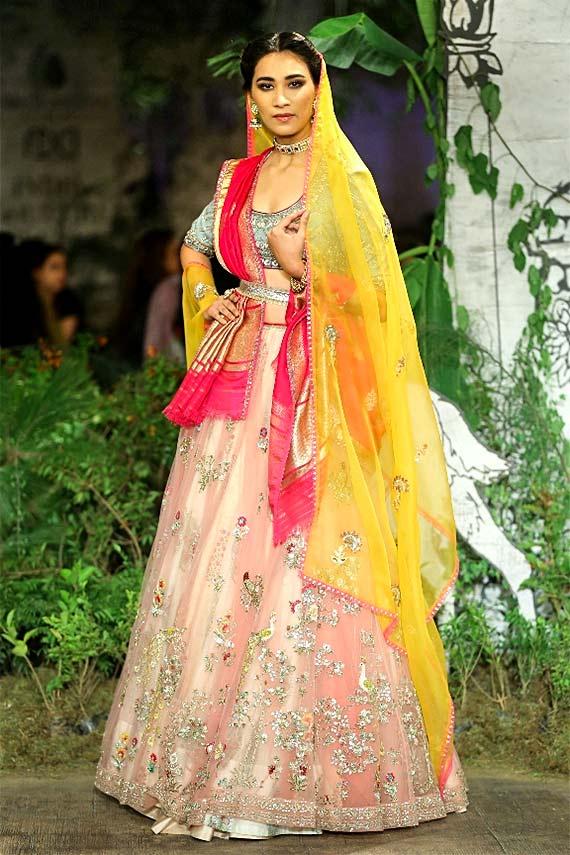 The lehengas in lovely pastel shades matched with contrasting dupattas were a treat to the eyes.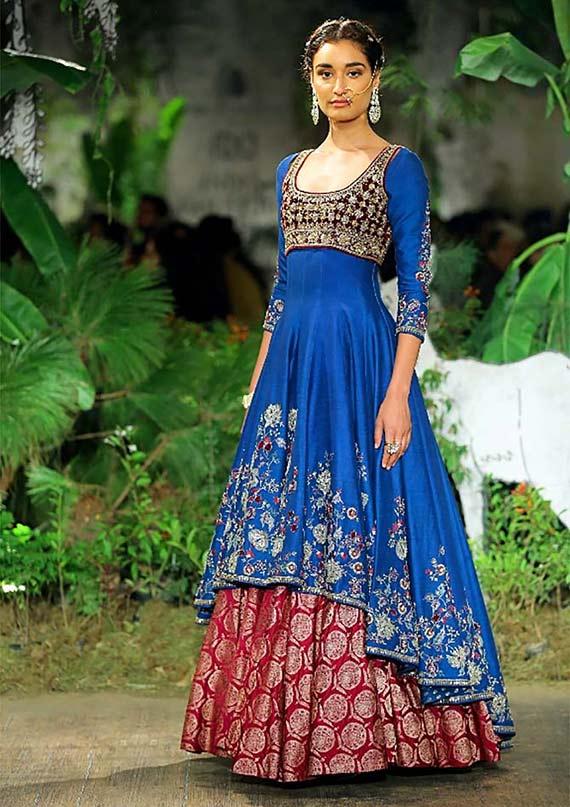 The designer also blended the old with the new by creating an asymmetrical anarkali worn over a lehenga.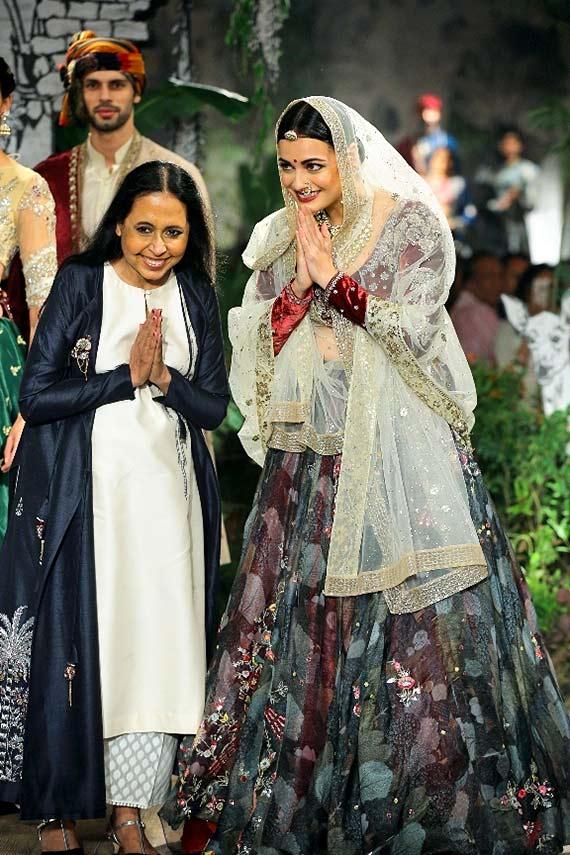 Designer Anju Modi takes a bow with her showstopper Dia Mirza.