Dior unveiled its Cruise Collection 2018 in the wilderness.
In the past there have been shows in museums and art galleries. But Dior has done the impossible by hosting a show in the desert.
Their Cruise Collection 2018 was unveiled in the Santa Monica Mountains near Los Angeles -- the Upper Las Virgenes Canyon Open Space Preserve in the Santa Monica Mountains in California served as the backdrop.
Take a look at the celebs who attended the show and the collection that was presented at the gorgeous location.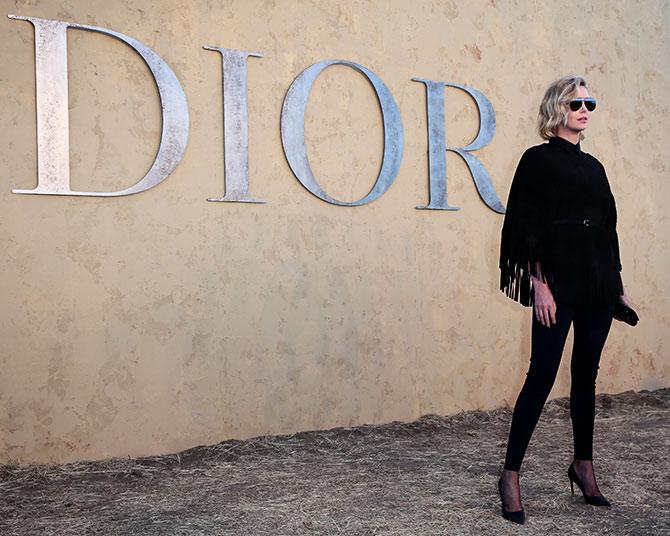 IMAGE:

Charlize Theron was one of the 800 attendees to made it to the show. She kept her look classic and elegant in black.


All photographs: Rich Fury/Getty Images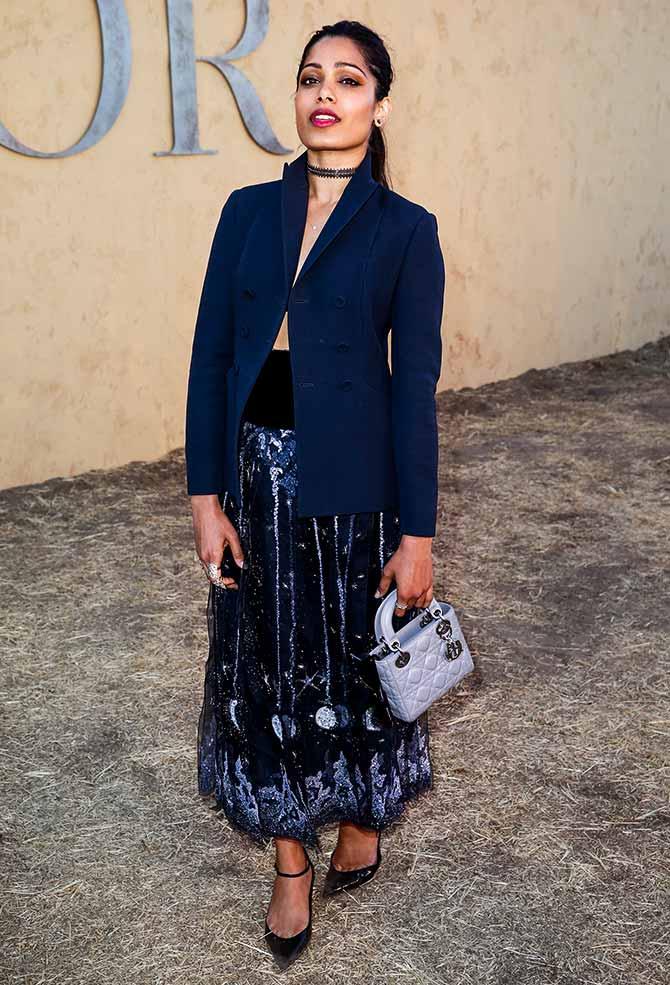 IMAGE: Freida Pinto upped the glam quotient in sexy separates.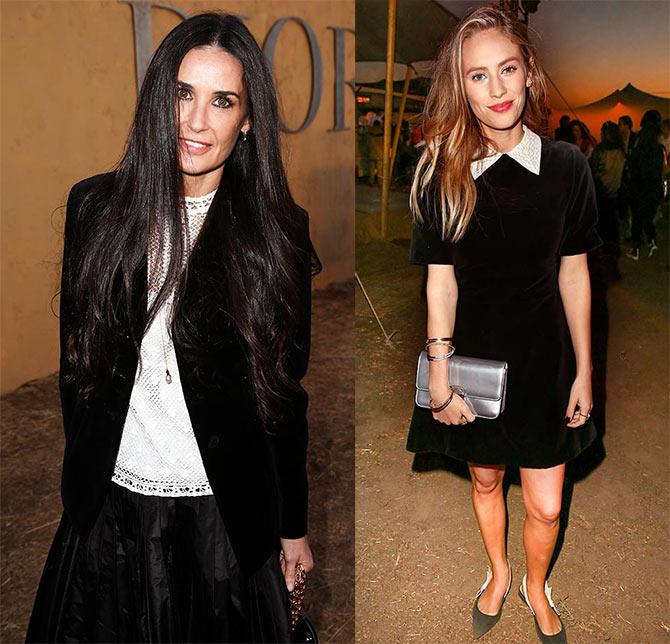 IMAGE: Actor

Demi Moore

and m

odel Dylan Penn, right, were also present.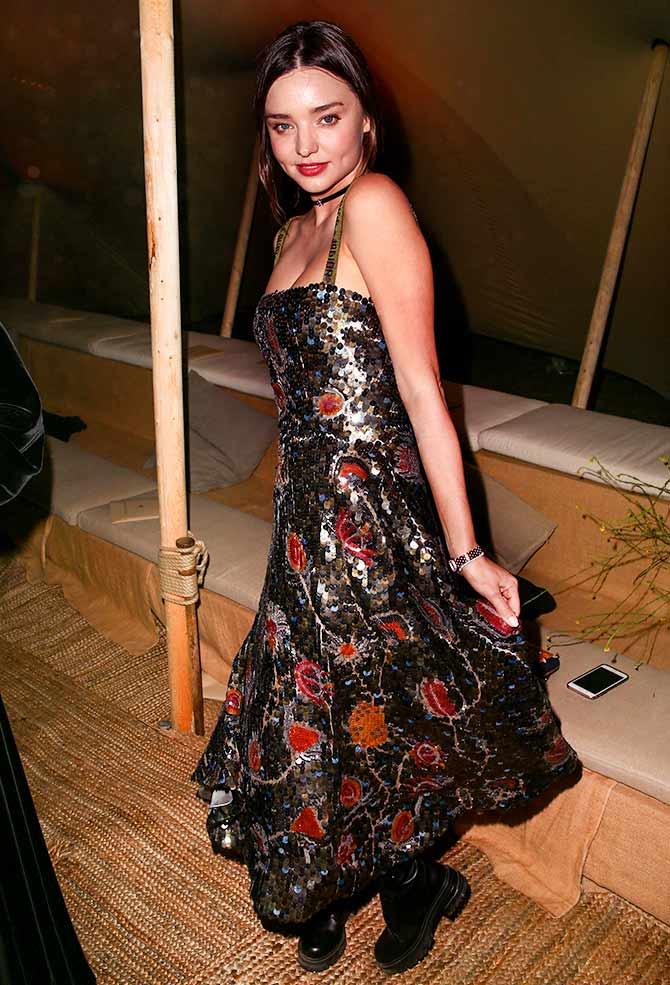 IMAGE: Miranda Kerr was a head-turner in a Dior outfit.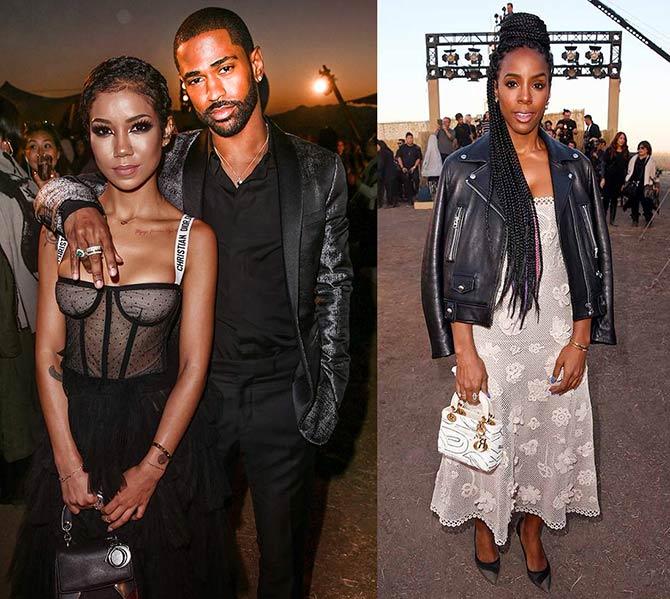 IMAGE: Jhene Aiko and Big Sean colour coordinated their looks.

Singer Kelly Rowland, right, paired white and black, to create the winning outfit.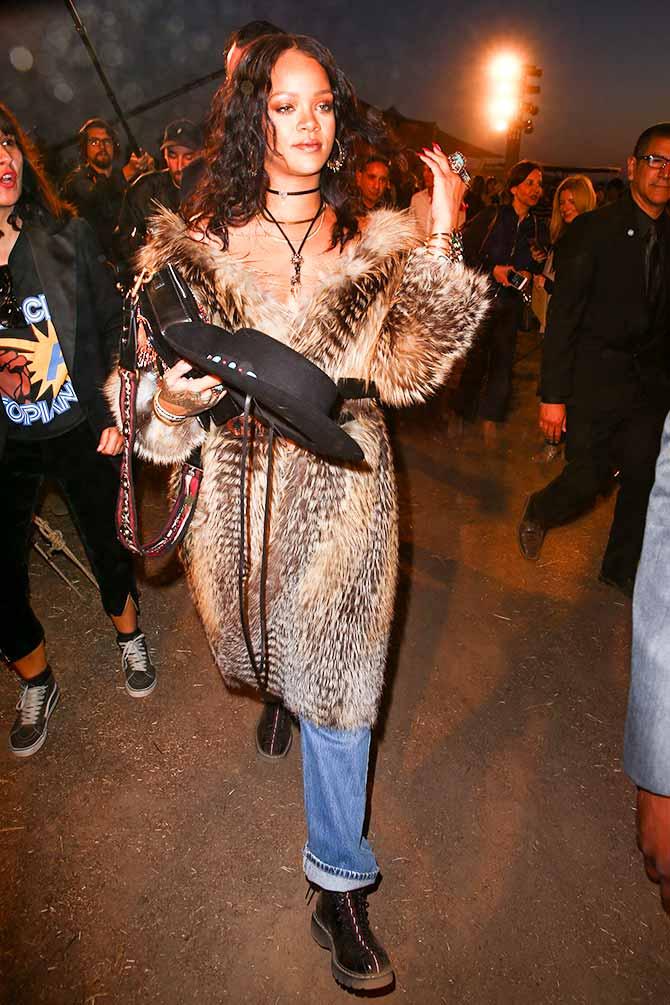 IMAGE: Rihanna embraced her wild side in a fur jacket and nothing underneath.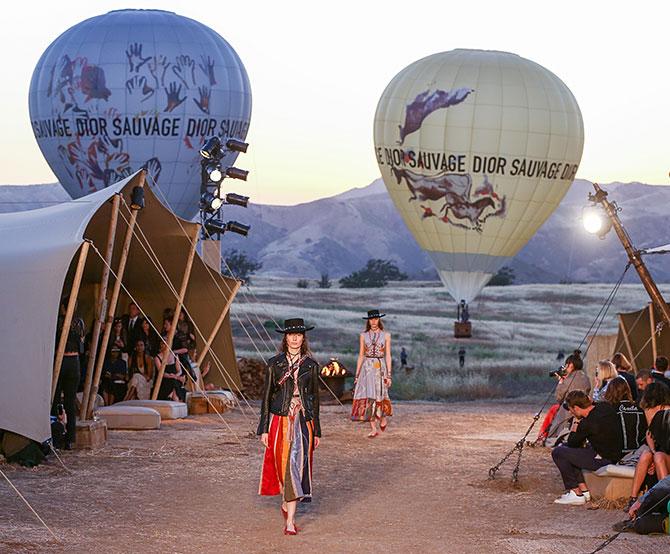 IMAGE: What a lovely setting for a fashion show!
The desert served as a ramp and the audience was seated in tents as they watched the show unfold. Hot air balloons in the background added a hint of excitement to the show that was held in the wilderness.
This spot has featured in Hollywood movie Gone With the Wind (1939).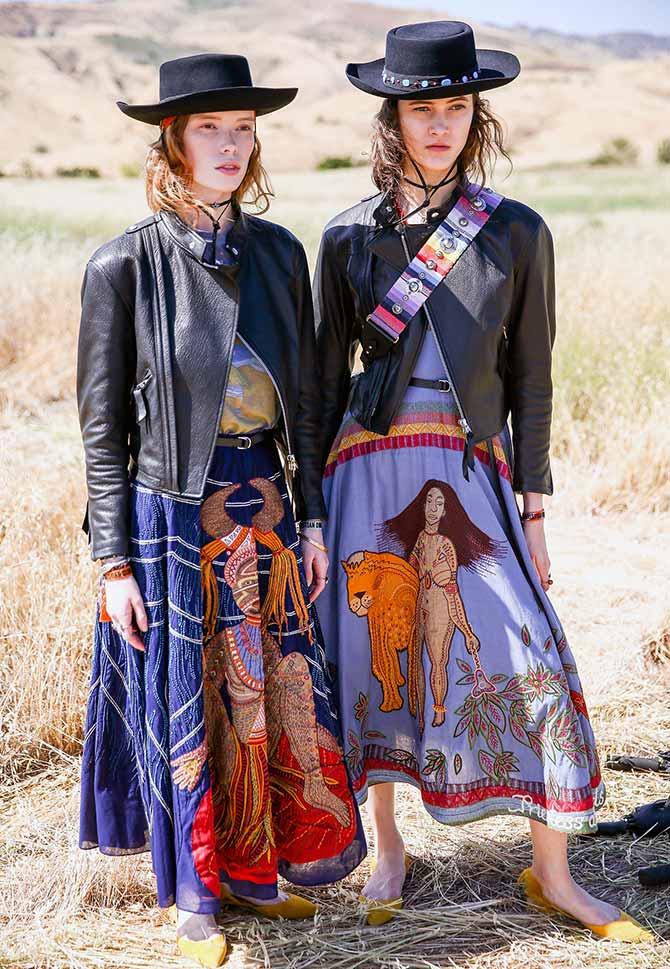 IMAGE: The collection was inspired by women and nature.
Earthy outfits in sunset tones of brown, burnt umber and ocher ruled the collection as models sashayed down dressed in flat-brimmed hats and leather boots or sandals.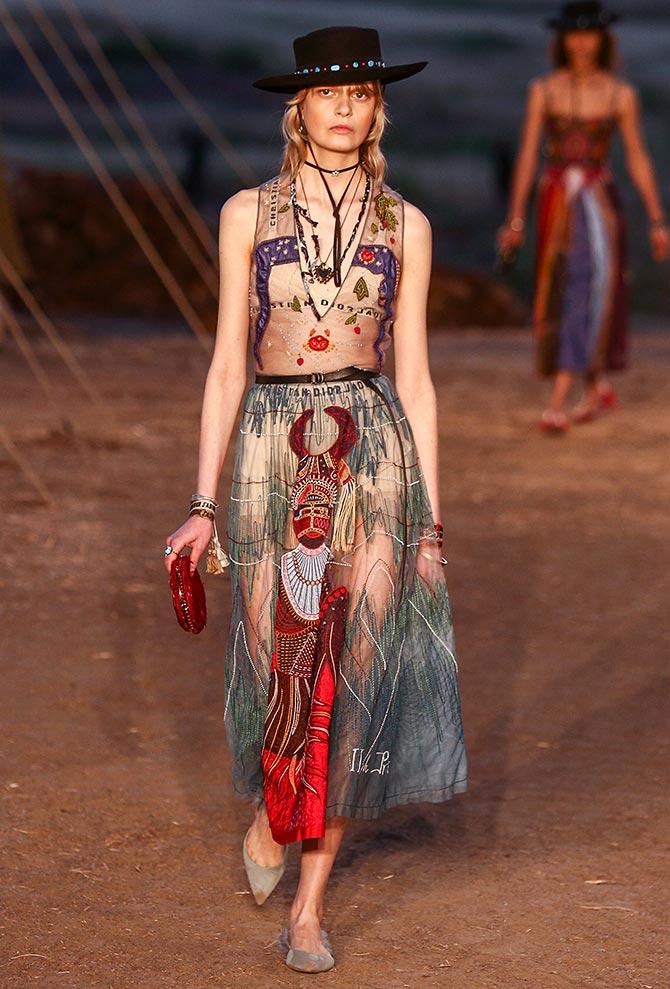 IMAGE: A model walks down the ramp dressed in a sheer dress with hand prints.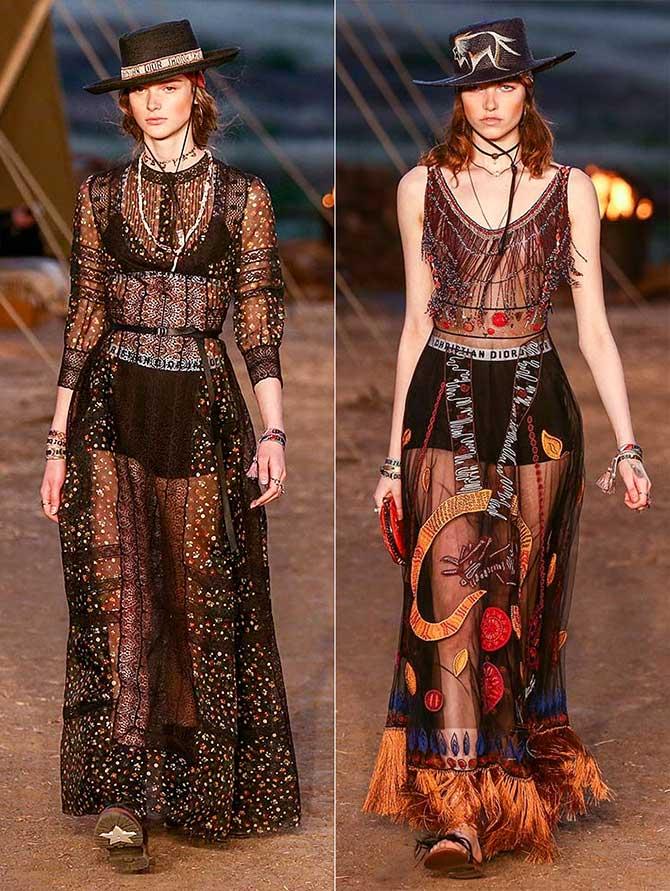 IMAGE: Sheer gowns, fringes, feathers and beads were all a part of the collection. Don't miss the Christian Dior briefs which are pretty visible through the sheer outfits.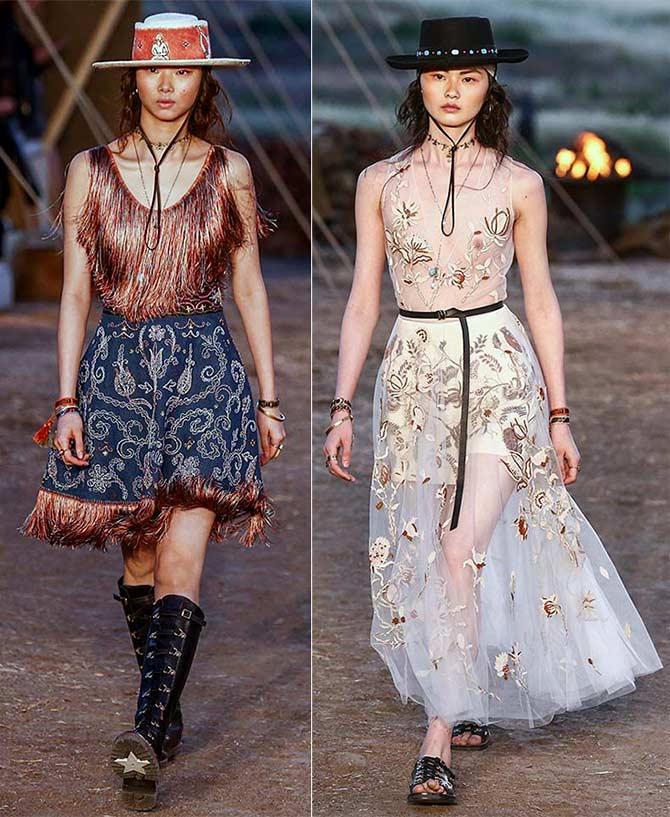 IMAGE: Imagine wearing fringe separates or a sheer gown like this on a desert outing? That's what the collection hopes to inspire you to do!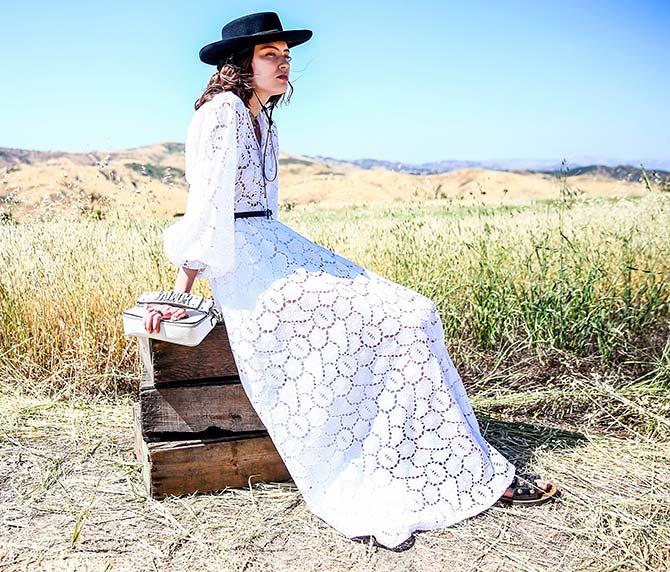 IMAGE: A model dressed in an enchanting white dress poses at the
Upper Las Virgenes Canyon Open Space Preserve in the Santa Monica Mountains in California.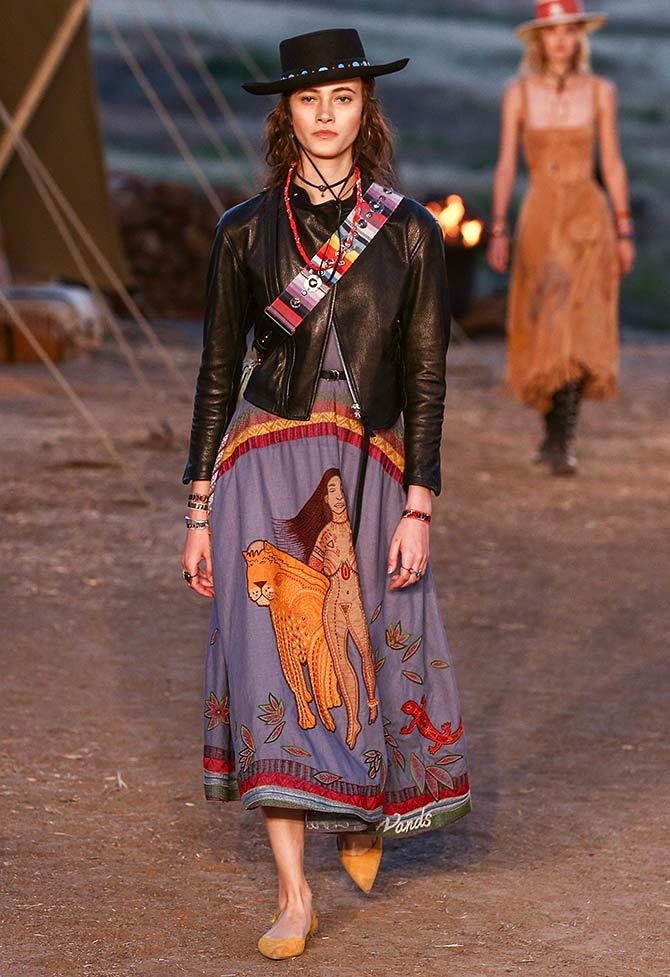 IMAGE: Black leather jackets were inspired by the cowboys. The ancient primitive symbols on the skirts were based on the prairie styles.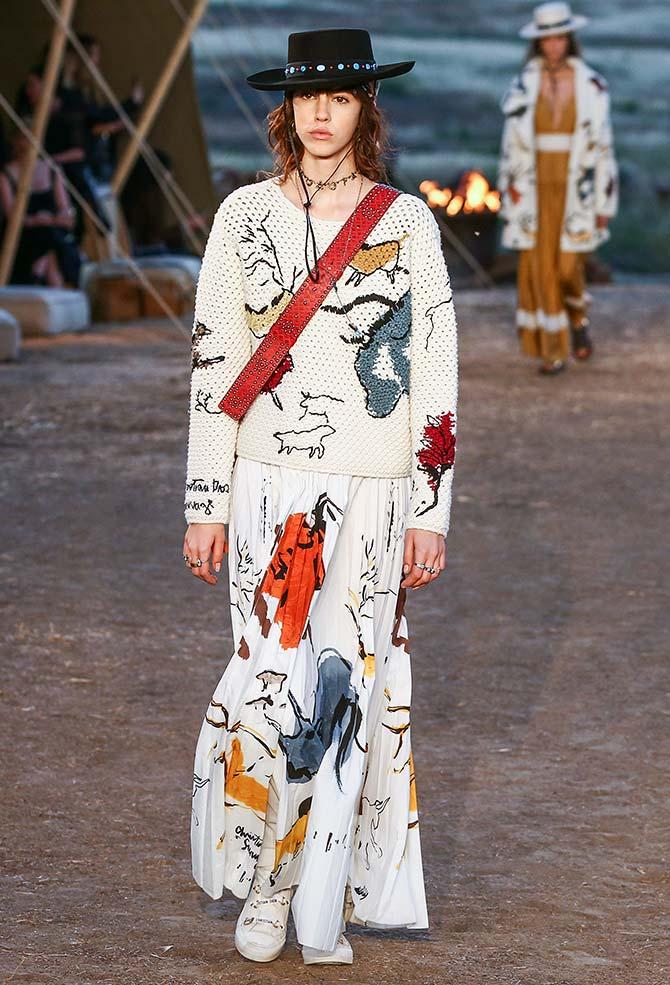 IMAGE: A model dressed in a patterns and prints inspired by Lascaux caves in southwestern France.