No one can look as sexy as them in a suit (or briefs for that matter).
Father's Day is Sunday, June 18.
To celebrate the occasion, we bring you a list of 10 cool and stylish dads in recent times.
From David Beckham, who can look sexy in a pair of briefs, to Brad Pitt for whom the well-tailored suit was invented, these dads are style icons.
Take a look!
Prince William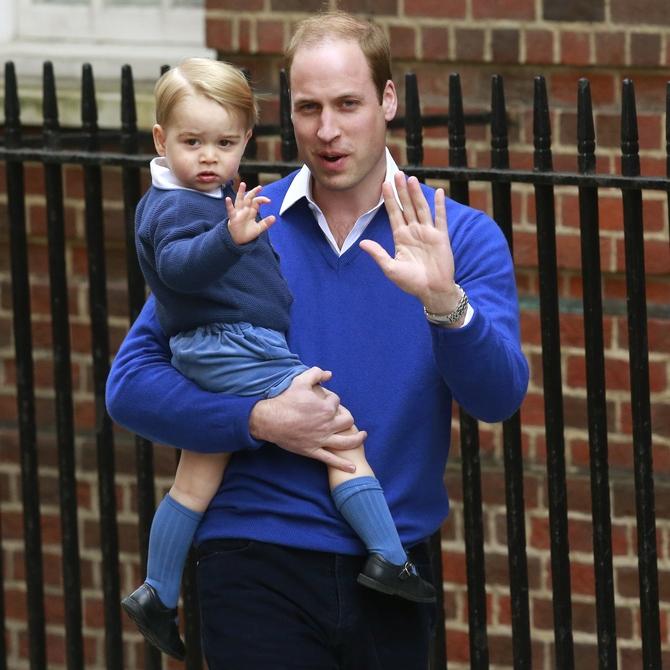 IMAGE: First up we have Prince William, who is seen here colour-coordinating his look with his son, Prince George.
He belongs to a royal family. He's charming and is a style icon, who is closely following his dad's footsteps when it comes to fashion.

Photograph: Cathal McNaughton/Reuters
Justin Trudeau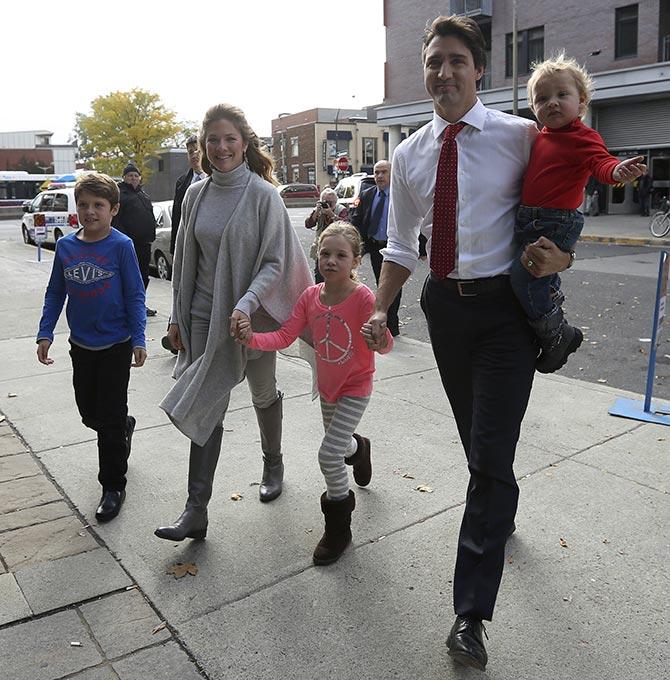 Kanye West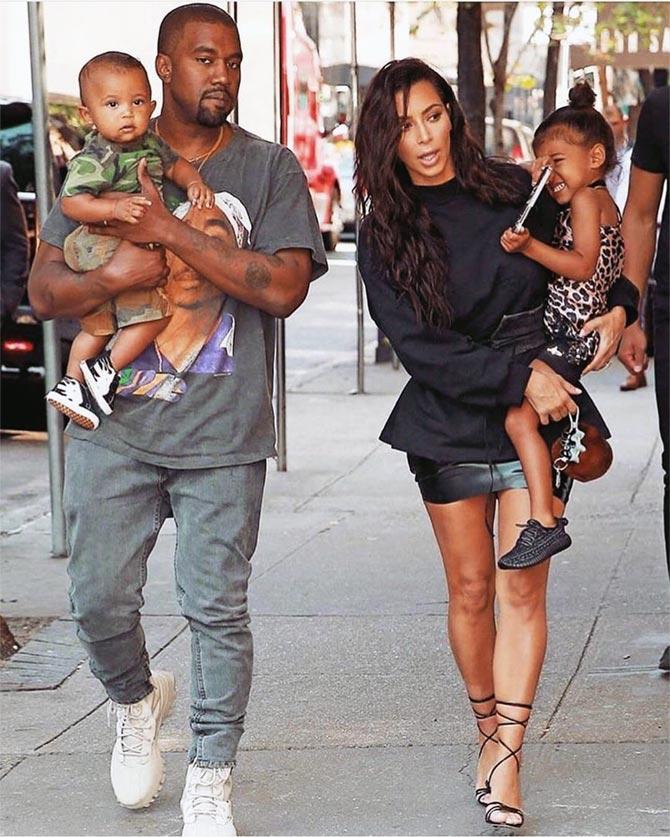 IMAGE: American rapper Kanye West has a distinct style that makes him standout. His signature being comfortable clothing and sportswear. A father to two children, Kanye is known to take huge fashion risks. Click here to check out his Met Gala 2016 outfit.

Photograph: Kind Courtesy Kim Kardashian/Instagram
Roger Federer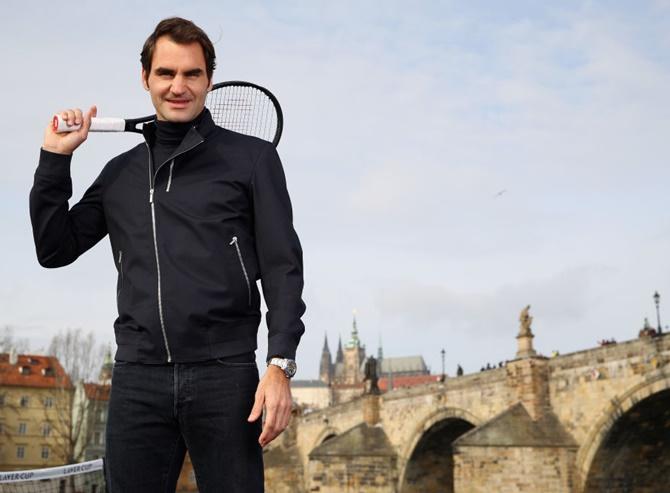 IMAGE: It's rare to see pics of Roger Federer at events and red carpets, but when he was spotted recently with his wife in tow at Pippa's wedding, he looked dashing.
Tennis has ensured that he stays fit and that's the reason why he looks so good in those well-tailored suits too. He was also named the Most Stylish Man of 2016 by GQ.

Photograph: Clive Brunskill/Getty Images for The Laver Cup
Obama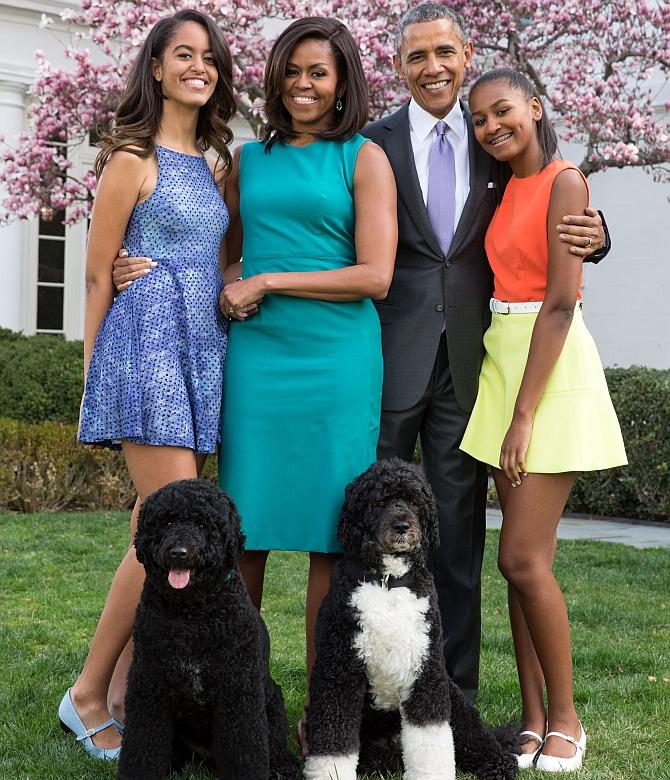 IMAGE: Through eight exhausting years as the President of USA, Barack Obama charmed us with his stylish appearances. For Sasha and Malia, he's their daddy cool.
For the rest of the world, he is the man who floored them with his dapper suits, cool attitude and
high stylistic standards.

Photograph: The White House/Instagram

David Beckham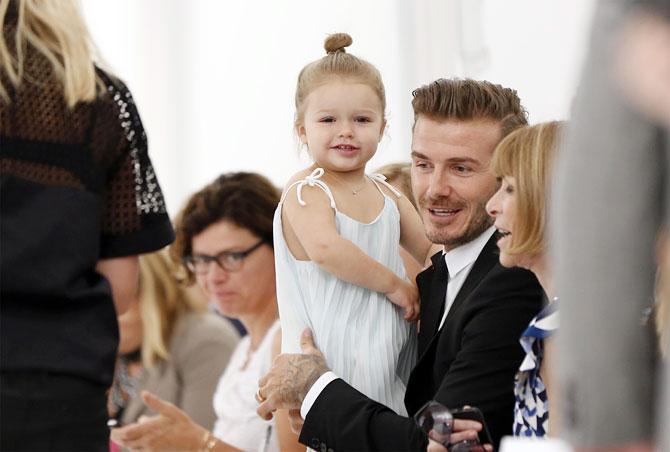 IMAGE: David Beckham is hot enough to get our attention to football with his muscular body and washboard abs. He is a dad to four children -- Brookly, Romeo, Cruz and adorable baby Harper (seen in pic).

Photograph: Lucas Jackson/Reuters

Ryan Gosling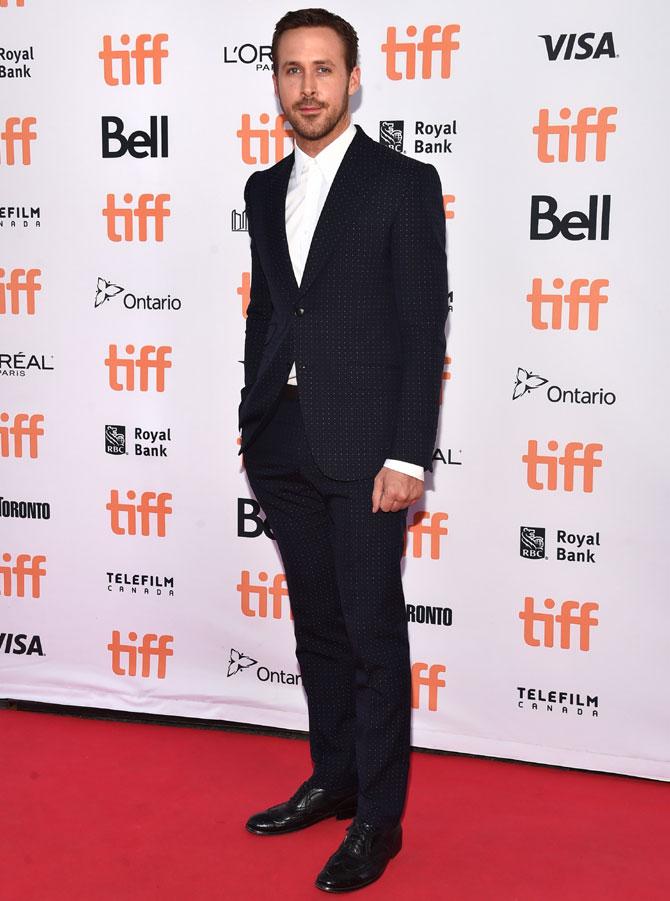 IMAGE: His smile can make his fans' hearts melt. Watching him play a jazz musician in La La Land was such a delight. It's hard to ignore his charming personality.

Actor Ryan Gosling has featured in GQ magazine's The 20 Most Stylish Men Alive, but who needs proof to declare him as a stylish dad. A dad to Esmeralda and Amada Gosling, this charming actor has looked dapper and well-turned out every time he's walked the red carpet.

Photograph: Alberto E Rodriguez / Staff Getty Images
Brad Pitt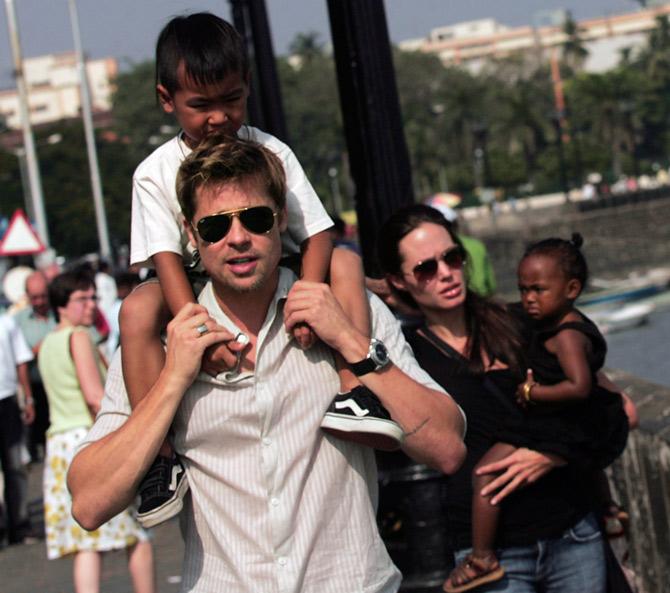 IMAGE: For Brad Pitt, age is just a number. He may well be in his 50s, but we can't seem to get over Pitt's good looks and SEXY style appeal. He has six kids with Angelina Jolie. The two may have just separated, but his sex appeal has remained intact.

Photograph: Prashanth Vishwanathan/Reuters
Mahesh Bhupati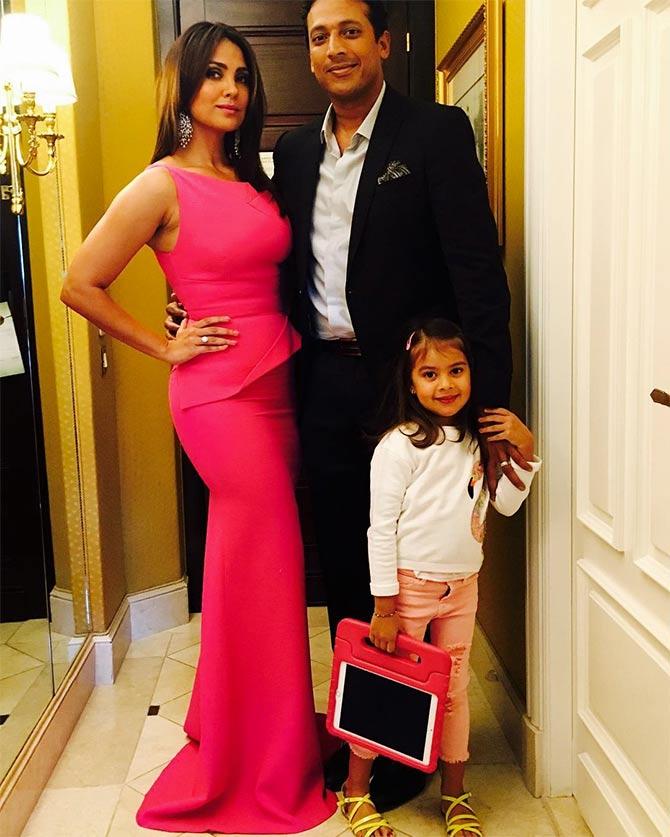 IMAGE: Mahesh Bhupati is a dad to five-year-old Saira. An excellent tennis player, you can't dismiss the fact that he knows a thing or two about personal style. Looks like wife Lara and he have passed their stylish chops to their young daughter too!

Photograph: Kind courtesy Lara Dutta/Instagram
Mahendra Singh Dhoni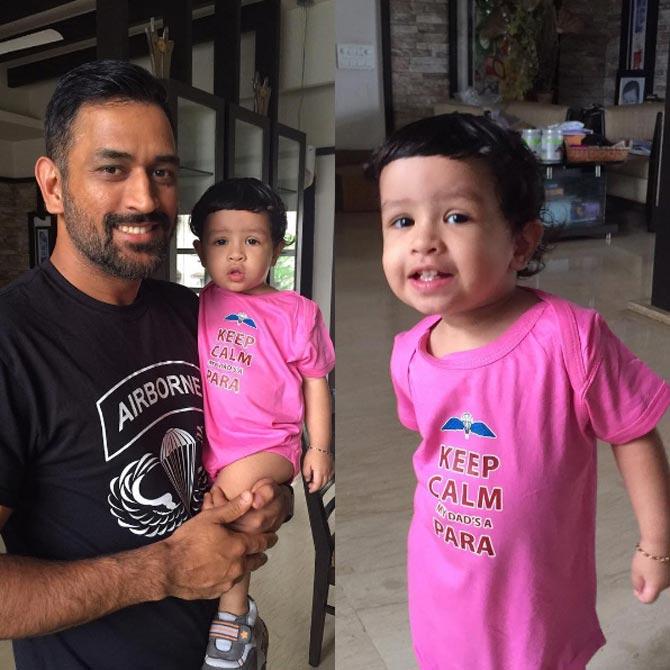 IMAGE: Mahendra Singh Dhoni has millions of girls swooning over him, but he can't look past his daughter Ziva. Whether on the field or at red carpet events, India's favourite sports boy and his athletic appeal is still intact.

Photograph: Kind courtesy Mahendra Singh Dhoni/Instagram