Though a visual treat, the 10th instalment doesn't stand out in terms of gameplay, says Kakoli Chakraborty.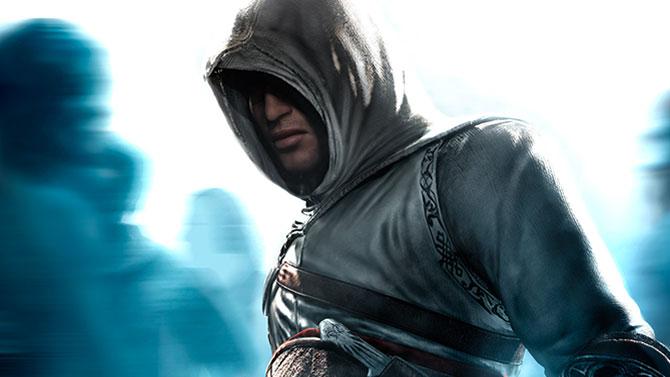 Photographs: assassinscreed.ubisoft.com
The Assassin's Creed series has enjoyed a fan base ever since the first game was released.
But of late, the series has faced some criticism. Now, Ubisoft-developed Assassin's Creed Origins is set to turn the tide in their favour.
Set in the Ptolemaic period, the game takes us to ancient Egypt, where you play as Bayek, an ancient warrior joined by his wife Aya.
Order of the Ancients, a precursor to the Templars, is controlling Egypt through Ptolemy XIII and his sister Cleopatra enlists Bayek to overthrow the pharaoh and instate Julius Caesar as the king.
The series has always broadly revolved around the Assassins Brotherhood working to bring down the Templars' reign.
In Origins, as the name suggests, you get to witness the birth of the Brotherhood.
Not much has changed in gameplay compared to its previous instalments.
However, the 'eagle vision' mode, used to scout an area has been replaced with an eagle called Senu.
The combat mechanics and stealth system have been overhauled.
While playing the main campaign, important bosses feel like just another enemy since they are killed before they're even established. This creates a disjointed atmosphere between the player and the game.
Though the game features many historical figures, they have been more or less sidelined.
Nevertheless, I spent around 35 hours on the game and the scenic beauty of Ancient Egypt was enough to keep me hooked.
Though a treat for the eyes, the 10th instalment doesn't stand out in terms of gameplay. It's all been done before.
But Assassin's Creed Origins still is an extremely enjoyable game.
The game is available on PlayStation 4, XBox One and Microsoft Windows.