Apple's iPhone will soon have an interesting competitor in smartphone markets around the globe with the launch of MPhone -- the Mango Phone.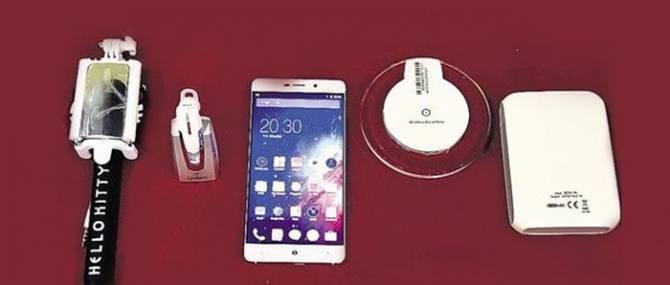 Not very surprisingly, the company has also decided on a mango as their logo. The new handset is expected to hit Indian markets by the end of this month.
The company, reportedly helmed by group of Malayalis, was founded on an initial investment of Rs 3500 crore. In what could be more interesting to prospective buyers, a fresh handset also packs a bluetooth headset, wireless charger, power bank and a selfie stick!
The handset will be brought to the markets by MPhone Electronics and Technologies Limited with 4G and 3D technology assistance from Korea. MPhone Electronics and Technologies Limited is learnt to be partnered by Anto Augustine, Roy Augustine and Josekutty Augustine from the Wayanad district of Kerala.
It is also learnt that the handset employs a 6050 mah battery that assures three days charge life for a fully charged handset. Shock resistant Gorilla screen glass, 23 MP primary and 8 MP secondary camera are other major attractions of the upcoming competitor of the iPhone. Reportedly, the handset will be providing an internal memory of 32 GB, which can be extended up to 128 GB. A 3 GB RAM module will speed up the handset.
As per unofficial reports, the MPhone will be priced around Rs 35,000. While it may not be wise to compare apples to oranges mangoes, it will certainly make for some interesting competition in this space!