LG's new speaker system -- the CM9960 X Boom Pro -- is a capable party animal that boasts a plethora of connectivity options and could make champions out of amateur DJs.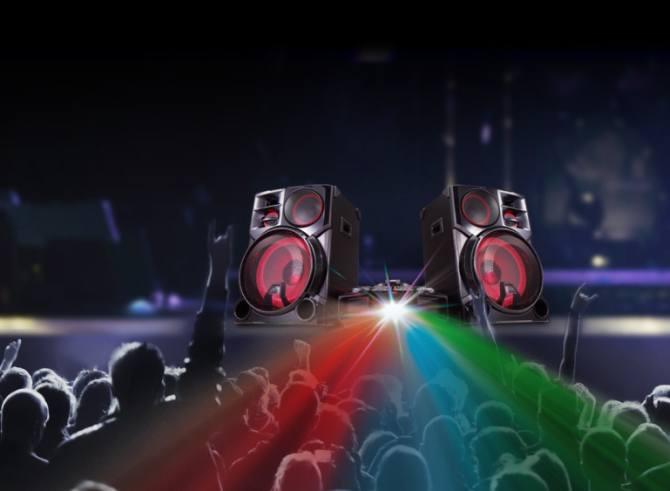 The massive speakers belted out Nazia Hassan's Disco Deewane, there were psychedelic lights all around, smoke filled the place and the thump of the beats resonated all over. This was a scene straight out of a nightclub in the early 1980s.
Then it became difficult to breathe and I was forced to open the windows. And thus, the masquerade was over. I was back in my living room, sputtering away because I had forgotten to open the windows when I lit the mosquito coil!
A few hours earlier, I had finally managed to set up the LG X Boom Pro CM9960 (cost: Rs 1.09 lakh), with a lot of help from my wife. With each speaker weighing around 30 kg, I ran the risk of breaking my wrists trying to lift them up. But it was well worth it, I figured. With the speakers rated at 4,800 watts (RMS), this was serious business. Also, the retro-looking speakers were massive and wouldn't look out of place at rock concerts.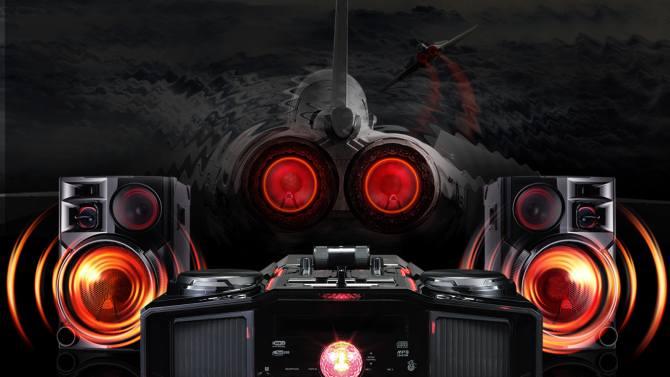 And to drive it all was a CD player/DJ console, which was compact, lightweight in comparison, and had a "party thruster" lever that, to me, looked suspiciously similar to the joystick controls I had encountered at a gaming do on a flight simulator. Plus, there were two "scratch" discs, a CD tray. Two USB ports on top, a number of sound effects buttons and a plethora of other connectivity options.
Then I encountered the first hurdle: The console features a 15 amp outlet, since not only does it feed sound but also power to the speakers. Thus, I had to disconnect the AC. After making the connections, I connected my iPod over Bluetooth and played the official Euro 2016 song, David Guetta's This One's For You, featuring Zara Larsson. The bass literally jumped out. That's not to say the highs weren't rendered well -- they were quite bright as I found out from the next track, This Is What You Came For by Calvin Harris featuring Rihanna.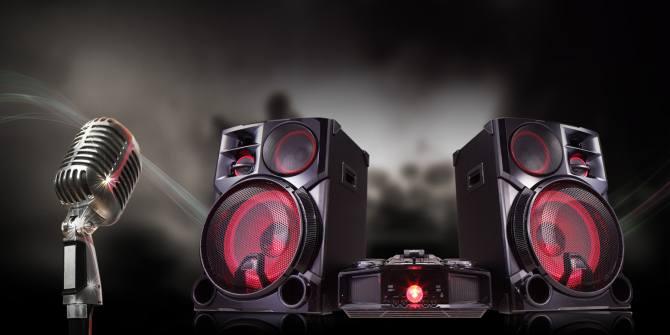 But while listening to dance music, I was replicating qawwali moves, thanks to the attack of mosquitos. My wife suggested lighting a coil, while I rushed to get my stack of '80s music and disco tracks. I selected some R D Burman tracks, as well as music by disco king Biddu, and filled up two USB drives. Also on offer were a few CDs of psychedelic rock.
First up, was Burman's Laila O Laila, a mix favourite. After a few scratches, I started sampling the preset effects, while turning on the psychedelic lights -- this was good. Getting into the groove, I cued up the Biddu tracks, while slipping in a CD and playing Santana's Soul Sacrifice. Fading it into Nazia Hassan's Aap jaisa koi nahi, I found the tiny "disco ball" on the console was going crazy; so I turned off the lights in the room, letting the psychedelic ones take over. And I also experienced the party thruster -- it's a lot of fun and can give the party wings.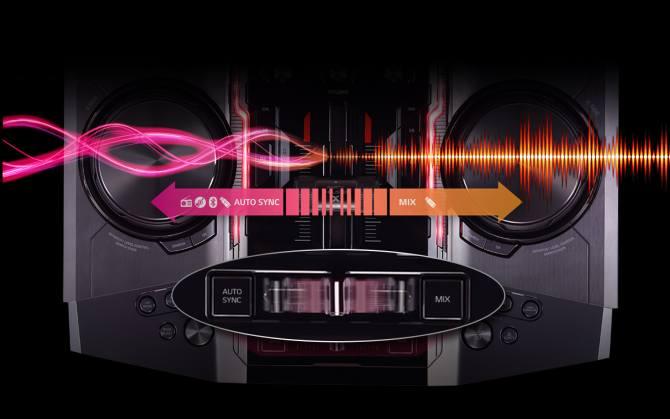 Next, I found one could also cancel the voice in the song, if one wanted to go karaoke. There's also a handy tuner built-in, as is support for the LG Music Flow app, which lets one connect to other X Boom systems, as well as download new effects.
The LG X Boom Pro CM9960 is a capable party animal that boasts a plethora of connectivity options and could make champions out of amateur DJs. Due to its brute power, I guess one can go the whole hog only at farmhouses; I didn't dare to go above the half-way volume mark.
Photographs: Kind Courtesy, LG India