The supermodel and the pop star celebrated Eid-al-Adha with their moms.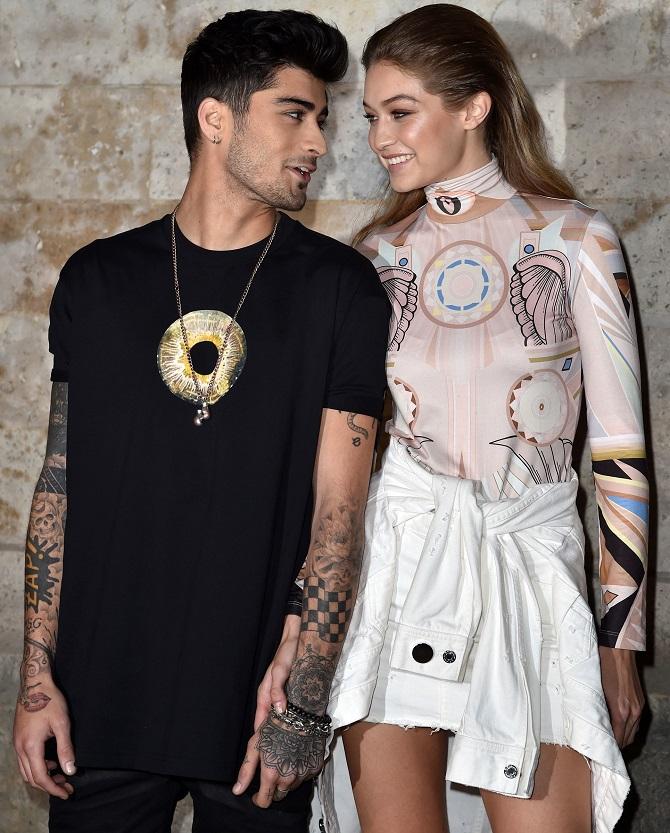 Zayn Malik and Gigi Hadid at Paris Fashion Week in October 2016.
Photograph: Pascal Le Segretain/Getty Images.
Supermodel Gigi Hadid and pop sensation Zayn Malik, who have been dating for almost two years now, spent Eid al-Adha, also popularly known as Bakra Eid, with their moms.
Gigi's mom Yolanda Hadid shared a photo of all four of them huddled together, saying, 'Eid Mubarak to everyone celebrating...'.
Zayn's mom Trisha Malik also shared the photograph, adding the hashtag '#BlessedDay.'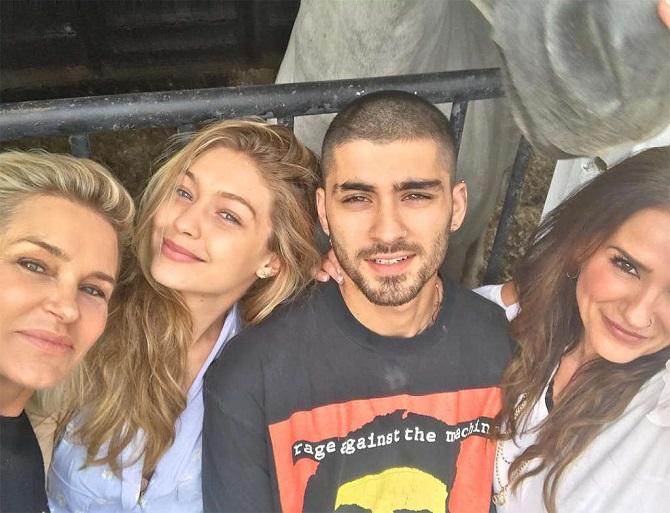 Gigi Hadid and Zayn Malik flanked by their moms, Yolanda Hadid (left) and Trisha Malik (right).
Photograph: @yolanda.hadid/Instagram.
Gigi and Zayn have been adorable about each other on social media ever since they began dating. And their moms, especially Yolanda, clearly approve.
Earlier in the week, the former Real Housewives of Beverly Hills star had posted a photo of Gig and Zayn hugging with the caption: 'Summer Loving #Family' and an emoji heart.
In July, she had shared a photo of the couple's Vogue cover with the hashtag "ProudMommy."
And last September, she had shared a another cute photograph of the couple smiling at each another with the caption, 'Happiness is seeing your kids happy and realizing they turned out to be really good and genuine people.'
Wonder where Gigi's sister, supermodel Bella Hadid, was during this adorable Eid celebration?
She was away on work in Beijing on a Bulgari assignment.