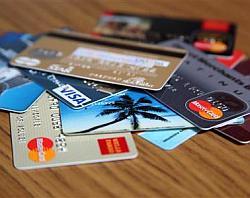 Join Rajiv Raj of Credit Vidya on how you can protect yourself from credit card frauds and identity thefts at 2pm today on Rediff ZaraBol.

You've swiped your card and bought yourself that iPhone 5 you've been eyeing. Days later your phone beeps and tells you that you've made a purchase of a few hundred thousand rupees in a country you've never stepped your foot in!

Credit card frauds and identity theft is more common in today's times than you can ever imagine. How can you protect yourself from such frauds?

Rajiv Raj is a credit expert with 10 years experience in personal finance and consumer banking industry and another seven years in the credit bureau sector.

He will take questions on Rediff ZaraBol on how you can safeguard yourself from being at the receiving end of such scams.





Click here to post your questions and join Rajiv for a live chat on Thursday, February 21 at 2pm IST. Or simply scroll below