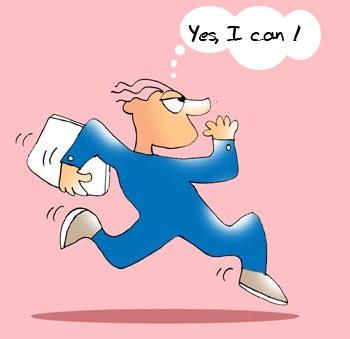 Join Utkarsh Rai, author of 101 Myths & Realities @ The Office, for a chat on just what works and what doesn't at your workplace at 4pm on Thursday, September 13.

Should you expect your boss to stand for you during your appraisal meetings? Is it really difficult to convince your manager that you're underpaid? Does your manager's relationship with the upper management affect your prospects in the company?

Utkarsh Rai, author of 101 Myths & Realities @ The Office (Read an exclusive excerpt here) is here to answer all these questions and more. He will be with us to take questions on the myths and realities of corporate culture on Rediff ZaraBol at 4pm on Thursday September 13.

Click HERE to start chatting!

Rai is the India head of an IT MNC and a recipient of Udyog Rattan Award. After earning his degree in computer science from BITS Pilani in the late '80s, he worked at Siemens, in New Delhi and then in Germany.

Later, he moved on to work with Adaptec in the US. During the late '90s, when Indians were flooding the US job market, he sensed better opportunities in India and swam against the tide to join Motorola in Bangalore.

Having gained the required experience, he took another gamble in leaving a safe and successful career in Motorola to bet on a small start-up, Infinera.

Since then Infinera has gone public and is growing manyfold.Utkarsh's desire to share his experiences with a wide audience spurred him to write books.

He is also the author of Offshoring Secrets and Life in a Cubicle (e-book).

Click HERE to start chatting!
(Due to circumstances beyond our control, date and time of chat may change)