A business analyst is one who identifies, suggests and rectifies problems in an organisation, which explains why the role of such a professional is crucial for the company's success.
Find out what you need to make it big in analytics.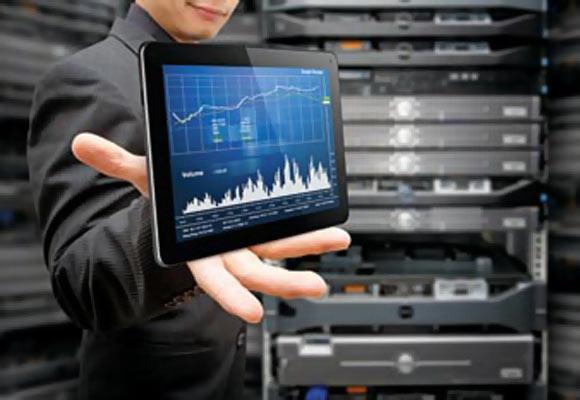 Photo courtesy: Careers360
Business Analytics deals with the process of exploring an organisation's data with emphasis on statistics and facts.
A career in business analytics is not only lucrative but with the current scenario of its increasing demand in different sectors, it is also creating global opportunities for the trained professionals.
In fact human resource experts and career forecasters believe that much like Big Data, business analytics is going to be the next domain that will drive careers in the next few years.
Given the importance attached to the profession, let's look at some of the key skills that can prove critical for you to make it big in analytics.
A strong appetite for data
The most critical skill to succeed in this field is to be able to enjoy spending time with data.
To identify useful insights, an analyst will have to spend long hours visualising the data and identifying patterns.
Knowledge of statistical techniques
It is not just enough to love data. The analyst needs to have a thorough understanding of the statistical techniques that can be used for analysing the data.
The techniques need to be learned from a practical perspective so that the analyst will know which is the most suitable technique for a specific business problem.
Working knowledge of analytics software
There are limitations to the amount of data that can be processed manually or using basic tools like spreadsheets.
To be an analytics professional, it is essential to have a working knowledge of at least two of the major analytical packages like SPSS, SAS & R (types of data programmes).
Business Understanding
The analyst should be able to validate that the patterns and insights from data fit in with business intuition.
For this, it is critical to build domain knowledge of whatever industry you are working in.
This is a skill which can be gained with experience.
For a person who is starting off, it will help to have an understanding of revenue models in major industries and the different functions in a firm (like finance, marketing, supply chain etc).
Structured thinking
Effectively breaking down a business problem into its sub-parts is essential before an analyst can apply the relevant statistical technique.
Your ability to think in a structured manner ensures that no critical aspects of the problem are left out during this process.
Creative problem solving
It can happen a lot of times that the exact data needed for a particular analytical problem is not available or is not available in its entirety.
In such situations, an analyst needs to be creative in identifying the closest proxy so that he can provide the best possible solution for the business.
There can also be situations where a combination of techniques can provide a better result than any single technique. Again, the creativity of the analyst will decide the elegance of the solution.
Strong communication
Being fantastic in analysing data can only get you so far.
An analyst should be able to convince other stakeholders in the business that the recommendations from the analysis will have a positive impact on company performance.
This requires the ability to communicate the analysis results in a manner that is most effective and easy to understand.
Constant upgradation of skills and knowledge
As technology evolves rapidly, it will have an impact on the field of analytics.
Given this scenario, it is critical to remain up-to-date with the new developments in the field if you want to continue to be in demand.
The author is professor, Great Lakes Institute of Management.