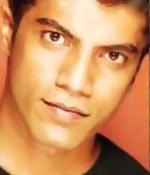 India's leading glamour and celebrity photographer will now take your questions.
S
ubi Samuel
is just the name you would associate with glamour and concept photographs. The lensman who has shot practically every high profile celebrity in Bollywood was recently in the news for shooting the Cobra swimsuit calendar.
Take a look at the Cobra swimsuit calendar right here!
From being one of the first people to capture Amitabh and Abhishek Bachchan on camera to shooting celebrity calendars
each year and his 'Soul' series of exhibitions, Subi has been a name to reckon with in the world of film publicity, commercials and publishing.
The photographer will take questions from you, our readers. All you have to do is post them on the
comments box on Rediff Pages
and we will ask him the best and the most appropriate ones when we meet him.
You can ask Subi everything you want -- from the most photogenic celebrity to careers in photography. Subi is all ears. And so are we!
Remember to post your questions in the comment box on
rediff.com/10questions
.