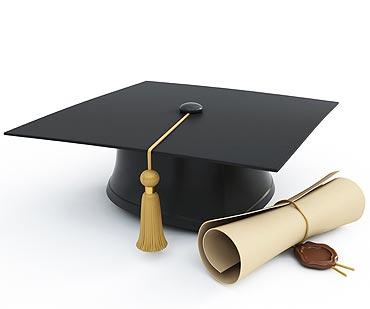 We'd invited readers to share their advice with Indian students on how they can reduce their cost of overseas education.
Here, Ashwin Shenoy from Australia tells us how he funded his education and advices students to consider working part time after college which will take care of their living expenses abroad:
I came to Melbourne, Australia to do my MBA from Swinburne University.
I took an education loan. My parents covered my living expenses for the first few months.
Scholarships are great if you are eligible for one. (MUST READ: Top study abroad scholarships for Indian students)
If you cannot get a scholarship, the next best thing is education loan.
Wherever in the world you want to go to study, you will be allowed to work part time as a student.
Even if you enrol into a full time course, the course structure is flexible that will allow you to work part time while you study. It is very important you take time to understand the course requirements before you start applying for a part time job.
I waited for four months before I started applying for jobs as I wanted to understand the rigours of the course.
Give top priority to excel in your studies at the university.
In Australia, you are allowed to work 20 hours per week on a student visa.
I took up a customer service role and worked three nights per week.
The pay was decent which covered my living expenses; I could accumulate enough money to start repaying my loan. I did not feel over burdened with this arrangement at any time.
It is important that you are focused during your university period. You have to do well in your assignments and at the same time fulfill your commitments towards your job.
You cannot afford to spend all your time having fun and partying as it affects your ability to save.
Seems obvious, but most often than not, a lot of students tend to deviate from the real purpose.
Your peers at the university, room mates or work colleagues influence your lifestyle to a great extent. So there needs to be a middle ground to satisfy both your social commitments as well as achieve your personal goals.
Hope this helps all you youngsters who are dreaming to make it big abroad.
Help Study Abroad Aspirants
Dear Readers, how did you fund your overseas education? Did you take an education loan or did you apply for a scholarship?
How can Indian students reduce their cost of education abroad at a time when the falling Indian Rupee is pinching them hard?
Share your suggestions and experience and help our young readers make an informed decision. You can e-mail your ideas, suggestions and advice to us at getahead@rediff.co.in (subject line: Study Abroad Advice) and we'll publish the best responses right here on Rediff.com.