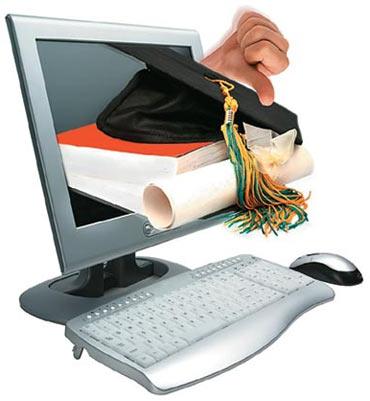 In a major blow to private and deemed universities, the University Grants Commission (UGC) has issued a formal notification stating that these universities cannot establish off-campus study centres or offer distance education programmes beyond the territory of the state in which they are located.
Cracking down on deemed and state private universities, the Centre has decreed that these establishments cannot establish study centres off campus or offer distance education programmes beyond the territory of the state in which they are located.
A formal notification issued by the University Grants Commission (UGC) has taken serious note of the spate of advertisements put out by private institutions claiming themselves as study centres of different universities while stating that they are responsible for the teaching and conduct of examinations.
Sources in the Human Resource Development (HRD) ministry said that these universities only provide the syllabus and teaching material but have no mechanism to monitor and maintain the academic standards of the teaching being imparted at these centres.
"This is blatant compromise with the standards of teaching," the UGC maintained, adding that it had decided to act against these misleading advertisements following widespread criticism.
The UGC has accordingly advised students not to take admission in these unapproved study centres, off-campus centres or colleges claiming to be affiliated with private universities.
The UGC notification has clearly laid down that while Central and state universities can conduct courses through their departments, constituent and affiliated colleges, private and deemed universities cannot affiliate any college or institution leading to award of diplomas or degrees.
The notification further states that private and deemed universities will be allowed to operate only "within the territorial jurisdiction allotted to it under its Act and in no case beyond the territory of the state of its location."
While stating emphatically that no private university had been given permission to establish off campus study centres, the UGC notification said, these universities are not allowed to conduct distance learning courses.
The UGC notification understandably has evoked a strong response from the sponsors of private and deemed universities who have been knocking on the doors of HRD Minister Pallam Raju seeking revocation of this order.
In a petition submitted to the HRD Minister's office, they have pleaded that state private universities should be treated at par with state government universities and be allowed to offer distance education programmes thus ensuring a level playing field for all institutions.
It has been pointed out that distance education provides access to those who are unable to get into regular streams in universities and college and has emerged as an effective alternative to those who do not have access to higher education.
"It has also provided opportunities to learners living in far-flung areas, "remarked a representative of a private university.
According to the petitioners, the territorial restrictions placed on private and deemed universities goes against the basic philosophy and spirit of distance education of "reaching out" to aspiring students in inaccessible areas.
It has been suggested that distance and online education programmes could be graded and accredited by the UGC on the same lines as other higher education institutions through the National Assessment and Accreditation Council (NAAC).
This, it was pointed, out will enable students from all over the country to choose the institutions and programmes of their choice, depending on how these have been graded.
Photograph: Rediff Archives