Novelist Renu Balakrishnan will conduct a workshop for budding writers in January and February at the Xavier Institute of Communication, Mumbai.
Scroll down for details.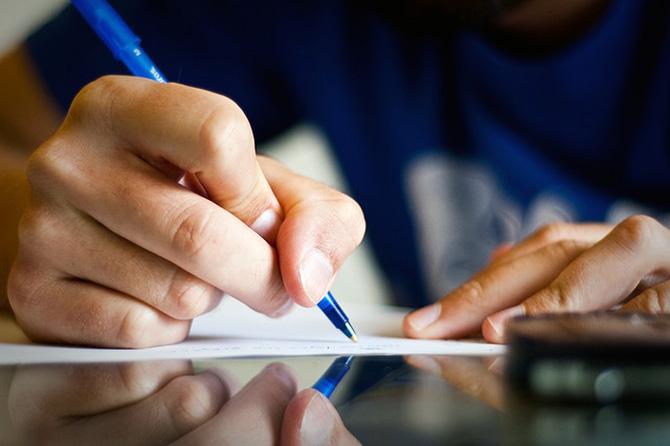 Do stray comments and incidents trigger thoughts and emotions in you?
Do you mull over these and try to understand the larger picture?
Try signing up for a course in creative writing that will help you turn these into short, meaningful essays and polish them for publishing or for blog posting.
What is it about?
Novelist Renu Balakrishnan will conduct a workshop in January and February to help you understand the rules of writing creative non-fiction.
There will be six sessions of two hours each, starting 6.30 pm at the Xavier Institute of Communication (xaviercomm.org).
The programme costs Rs 5,500.
What you will learn
How to use the motifs and themes of fiction to enliven factual writing.
Use the techniques of writing in scenes, using dialogue, developing characters, describing settings and other aspects of creative non-fiction writing.
Analyse the structure of the personal essay and read, critique and appreciate elegant examples.
Write your own essays.
Important dates
The workshop will be held on the following dates across January and February:
January 2017: 12, 19 and 25.
February 2017: 2, 9 and 16.
How to apply
Interested candidates can pay at the Xavier Institute of Communication, Mumbai, and collect reading and writing assignments for the first class.
Contact:
Telephone enquiries: 022-2262 1366 or 022-2262 1639
E-mail: renu@rediffmail.com
About Renu Balakrishnan
Renu Balakrishnan has written and published short stories and a novel, Four Aleys. She has conducted writing workshops for writers and teachers in schools and colleges.
The writer has attended a Master's in Education course at Oxford Brookes University, UK, and creative writing programmes at the New School, New York.
Her interests include releasing the creative spirit in people.
Lead image published only for representational purposes. Photograph: Lucas/Creative Commons