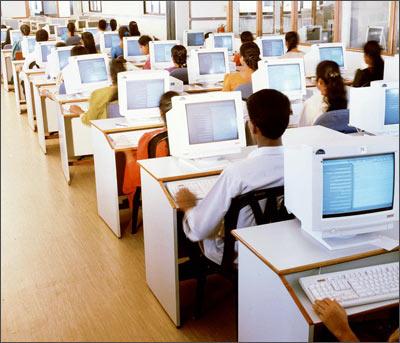 Graduate Record Examination aspirants from India can access 000-800-100-4072 toll free Monday to Friday between 9 am and 5 pm IST.
Given the growing number of test takers in India for the Graduate Record Examination, a customer support center has been opened to offer toll free assistance to candidates taking the exam.
The GRE is an important eligibility test required to pursue a graduate or business school degree in the English speaking countries.
GRE aspirants from India can call 000-800-100-4072 toll free and speak to a GRE customer care representative.
The service will be available between Monday and Friday from 9 am to 5 pm IST.
Meanwhile, inquiries related to the exam can also be sent via e-mail to GRESupport4India@ets.org.
The new GRE Customer Support Center aims to assist students with information about test preparation materials, test centers and dates, score reports and other test-related inquiries can be answered in English by the call center staff.
Speaking about the relevance of the customer service centre in India, Dawn Piacentino, Director of Communications and Services for the GRE Programme said, "There are a large number of GRE test takers in India and that number continues to grow each year. This community has a high level of engagement with us on the GRE revised General Test page on Facebook, and now we are pleased to expand our service by offering toll-free customer support in local time to further serve this significant and vibrant population."
For more information regarding the GRE revised General Test, including registration, sample test questions and study tips, students are requested to visit the official GRE website on www.takethegre.com.
Photograph: Rediff Archives
Rediff.com provides this information as a service to our readers. It does not benefit monetarily by providing this service.