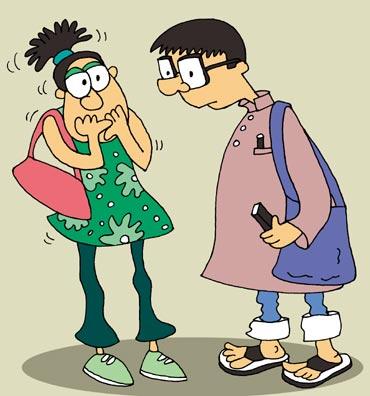 What: A first of its kind Certificate Workshop in Citizen Journalism will be held in Shillong from June 16 to 18 (Thursday, Friday and Saturday).

This three-day workshop starting June 16, is organized by the JM Foundation for Excellence in Journalism (JM stands for Journalism Mentor) and will be held at the St Anthony's college, Shillong.

Eminent experts from Shillong and outside will be mentoring the participants.

Eligibility

There is no age barrier, nor any qualification or language barrier to register for the course.

Course details

The course will cover aspects like understanding news, verifying, laws that impact news gathering (Civic, Police, Consumer and Human Rights) and the Right to Information and Press Laws.

Participtants would also be taught basic writing, editing and technology skills summing it up with ethics and values.

The workshop will include a segment called Citizens Interaction with mainstream media, which explains to citizens the importance of Letters to Editor as a form of citizen journalism.

The workshop is part of the foundations' attempt to empower citizens across India. This is the eight workshop in five cities including Mumbai, Goa, Bangalore, Hyderabad, Ahmedabad and Pune. The foundation proposes to take this empowerment exercise to 50 cities.

Senior journalists, Aloke Thaore and Shishir Joshi, founders of the JM Foundation for Excellence in Journalism will be the course coordinators.

How to apply?

To register, participants have to:

Email Name, Contact Details and CV to citizenjournalism@journalism.org.in

The last date for registration is June 10, 2011.

Send a draft or cheque of Rs 2,250 favouring "JM Foundation for Excellence in Journalism" along with a hard copy of the CV to 302 Shubham Centre "A" CHSL, Cardinal Gracias Road, Chakala, Andheri (East), Mumbai 400 099.

There is a special concession for students, senior citizens and for people who register in a group of five or more.

College students/ senior citizens need to send a photocopy of their present identity copy along with their CV and a draft of Rs 1,000 for the same. The fee is inclusive of participation, reading material, a certificate and food on all three days.

For more details, contact:
Refulgent: 098564 36600 (Shillong)
Sasanka: 098640 71544 (Guwahati)
Shishir Joshi: 098209 85853 (Mumbai)

Rediff.com provides this information as a service to our readers. Rediff.com does not benefit monetarily by providing this information.