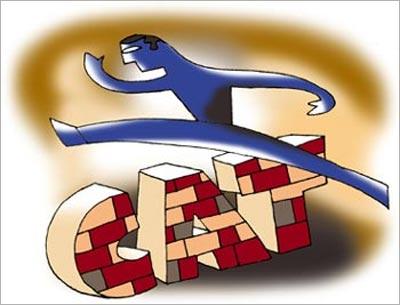 On September 4, between 2 and 3 pm, Naveenan Ramachandran and Rajesh Balasubramanian, experts, 2IIM, Mumbai and Chennai will take questions on how to prepare for the Common Admission Test and secure admission in one of the top business schools in the country.

Are you appearing for the Common Admission Test this year?
The CAT 2013, which is the entrance test to qualify admission for MBA and post graduate programmes at the Indian Institutes of Management (IIMs) tests the candidate's skills in four areas, namely Quantitative Ability, Verbal Ability, Logic and Data Interpretation and General Knowledge.
The exam this year will be held between October 16 and November 11, 2013.
The last date to register for the exam is September 24, 2013.
To know more about how to register for the test, click here!
To understand how to optimise your preparation in the next two months -- the books and study material you must refer to, join us for a chat with our experts Naveenan Ramachandran and Rajesh Balasubramanian, who head 2IIM, an MBA-entrance coaching institution in Mumbai and Chennai.
They will be online to answer your queries on CAT, MBA and business school admissions on September 4, between 4 pm and 5 pm IST.
Want to participate in the chat? Please click here to login and post your questions!
About Naveenan Ramachandran

Naveenan is an alumnus of IIM-Ahmedabad and currently operates 2IIM in Mumbai. He has attempted the CAT in 2001, 2005, and every year since 2009 when the exam moved to the computer format. He consistently scores 99 percentile.

About Rajesh Balasubramanian
Rajesh Balasubramanian is a graduate of IIT–Madras (2001) and IIM–Bangalore (2003). He loves mathematics, he teaches math, loves to set interesting (read tough) questions in Mathematics, and plays the Bridge exceptionally well. Rajesh is based out of Chennai.
About 2IIM
2IIM, the CAT Preparation division of Ascent Education is an IIM Alumnus initiative. 2IIM provides classroom preparation courses, comprehensive study material for CAT in the form of correspondence courses and online preparatory aids for CAT (the Common Admission Test to the IIMs).
Illustration by Dominic Xavier/Rediff.com
(Due to circumstances beyond our control, date and time of chat may change)