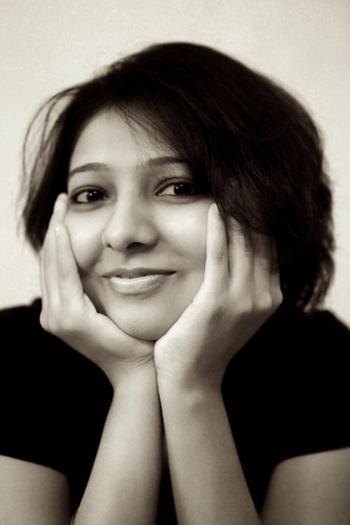 Komal Mehta, author of Nick of Time will join us for a LIVE interview on Rediff ZaraBol on Wednesday June 27 at 3 pm.





Komal Mehta loves to make up stories. As it happens she also is in love with the idea of falling in love with Mr Right at the wrong time. By a stroke of good luck and heavenly intervention (and after a dozen or so rejection slips) Penguin Books agreed to publish her first book Nick of Time. Needless to say it is about finding the right guy at the wrong time.

Nick of Time tells the story of Alehya who returns in a state of bliss to Chandigarh after ten years to attend her childhood friend Shagun's wedding only to realise that her future husband is a man she hates, well almost. Click here to read an exclusive excerpt from her book!

When she isn't writing books Komal Mehta works as a senior manager with Hash Entertainment, a film marketing agency in Mumbai and will join Rediff.com's Abhishek Mande in a Live Interview on Rediff ZaraBol.

How can YOU participate? Well, it's quite simple! All you need to do is log in and ask questions, which she'll be happy to take!

Click here and join Komal Mehta at 3pm on Wednesday to read her talk about her book and finding love.