How to prepare for a job interview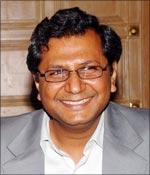 After months of searching for a new position you have finally been invited to come in for a face-to-face interview. What are you going to do to maximise your chances of getting an offer that will advance you toward your career goals. Remember that a job interview is a two-way process. It ought to be a time when two parties seek to gain a better understanding of each other and why it would make sense to get together.
Always remember that you cannot underestimate your competition and all of them are working hard to enjoy the same fruit. Face to face interview is the only parameter that will decide who will win the marathon and who will be the also-rans. Therefore preparation for an interview is essential. Just to underline the importance of preparation, remember, that many well prepared candidates have a better chance of getting selected than many well qualified ones. Therefore prepare, prepare and prepare!
A few important areas that one needs to address in her/his interview preparations include one's tone, body posture, enthusiasm, subject knowledge, background research on the company, knowledge of the role, etiquettes and one's ability to showcase oneself as the right fit.
How should I do background research on the company, should I be humble in the interview or should I boast about my qualities? What are the strict no-nos when it comes to face to face interview? What kind of clothes should I wear? What if I do not know an answer?
If you are one of those who have qualified for a face-to-face interview for your dream job, and have these doubts in mind, don't forget to join us for a chat with our Career expert, on
Wednesday
,
January 16
, between
2 pm
and
3 pm
. Do join in with your queries.
About Amit Bansal

Amit Bansal is a Career Counselor and trainer who heads PurpleLeap, an organisation that works with colleges to make students employment-ready. He is an MBA from XLRI, Jamshedpur after his engineering at PEC, Chandigarh. He has 10 years of work experience in companies like Asian Paints, Riverrun and Talisma.
(Due to circumstances beyond our control, date and time of chat may change)